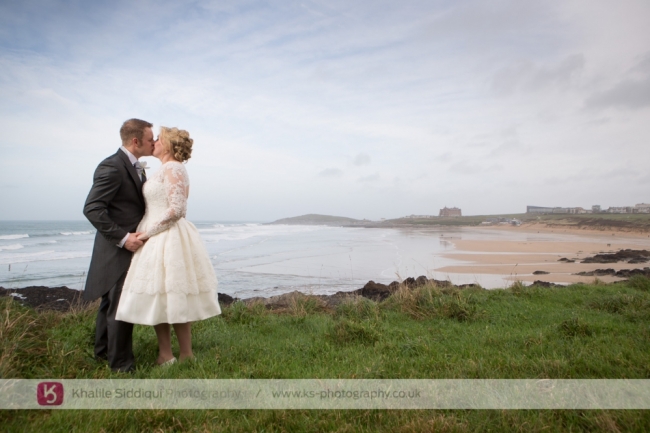 The Headland Hotel Newquay Wedding | Farrah & Lee
24th December, 2013
I only got to meet Farrah and Lee for the first time a couple of months ago, as it was Tamsyn who first met them at a wedding open day at "The Headland Hotel" where they were to be married. We went for a little photo shoot in the woods to break the ice as Lee confessed he feels really awkward in front of a camera. But ...
---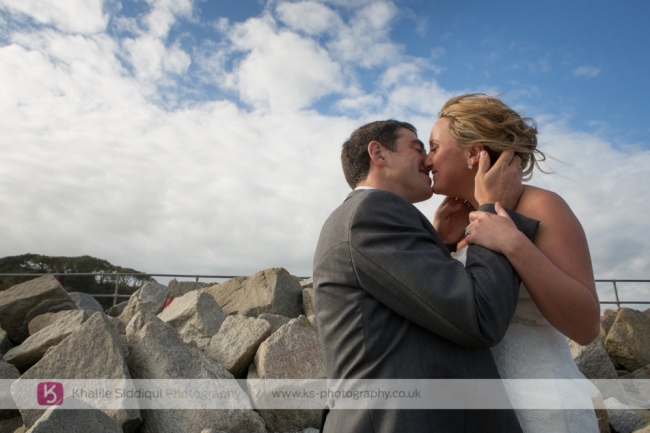 St Michaels Hotel Wedding | Hannah & Martin
29th October, 2013
We were fortunate enough to be booked by Hannah & Martin for their "St Michaels Hotel" wedding after the hotel recommended our services. We've built up a strong rapport at the hotel after photographing the former wedding planners daughters wedding at the venue, and now it always feels like we are going back to old ...
---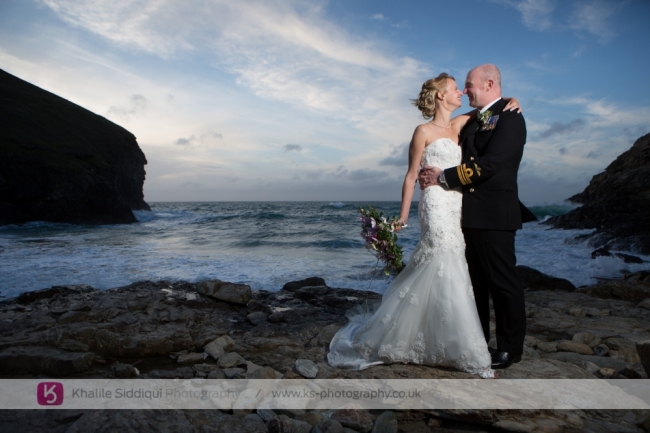 Rose In Vale Hotel Wedding | Gemma & Gavin
22nd October, 2013
Gemma and Gavin booked us for their "Rose In Vale Hotel" wedding after we met at the hotels wedding open day back in March. You know when you first meet someone and you just click, well it was like that, which got me looking forward to the wedding anyway, and when I heard Gavin is a Fleet Air Arm officer and was gettin ...
---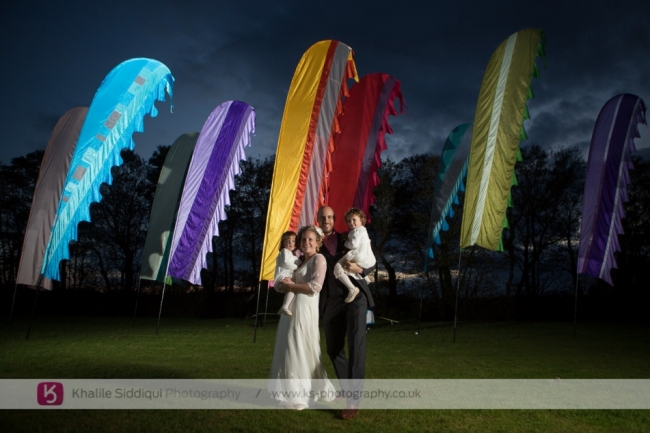 Lanyon Manor Wedding | Claire & Ruari
15th October, 2013
Claire and Ruari's wedding at "Lanyon Manor" came about for us after a recommendation from Gemma and Dan who's wedding we did at Christmas last year, and I'm certainly glad they did. I've done a few photo shoots at Lanyon but this was our first wedding there, and it seems like a long time coming, as I love the enchanti ...
---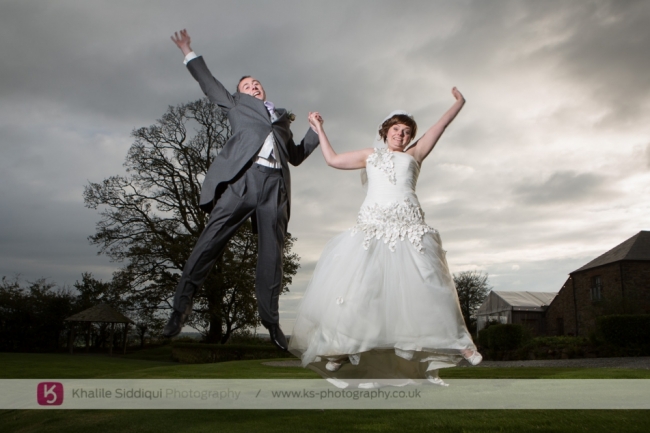 Trevenna Barns Wedding | Sophie & Nathan
14th October, 2013
Sophie & Nathan found out about us for their "Trevenna" wedding through Sophie's employer and our friend Caroline at "Fleurtations" in Bodmin. Sophie's worked with Caroline for a little while, while she's been studying to be a florist, and Caroline very kindly recommended us to Sophie for her own wedding. It' ...
---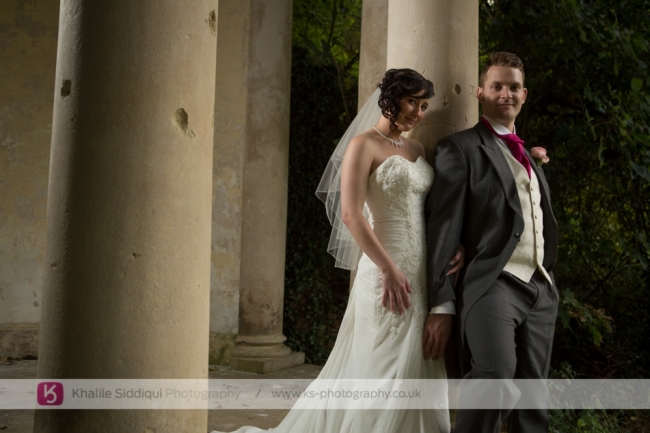 Mount Edgcumbe Wedding | Rosie & Simon
7th October, 2013
Rosie & Simon booked us for their "Mount Edgcumbe House" wedding after seeing us exhibiting at The Royal Cornwall Show in the wedding marquee. I wasn't lucky enough to meet them at that point as I was covering another wedding but Tamsyn assured me how lovely they were, and she wasn't wrong. We met up a few weeks ag ...
---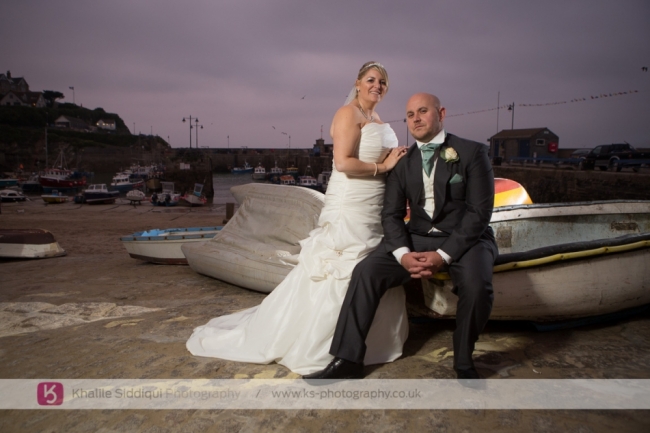 Glendorgal Hotel Newquay Wedding | Elise & Dan
30th September, 2013
Well, Elise and Dan's "Glendorgal" wedding story goes right back to our wedding photography beginnings, as Dan was an usher at our first every wedding booking. That was a memorable day. Elise got in contact early in 2012 after our first bride insisted on us doing Elise and Dan's wedding (Thanks Shelly!). Our day starte ...
---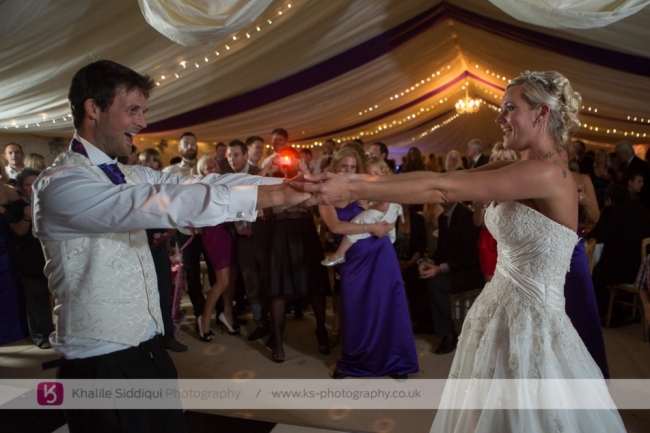 St Minver Church Wedding | Flo & Chris
23rd September, 2013
Flo and Chris' St Minver church wedding first started for me when I met them at The Royal Cornwall Show in 2012. We were exhibiting in the wedding marquee when they came in, saw our work and walked off with a perplexed look but grins none the less. They'd had their wedding date all set for next week but after hearing w ...
---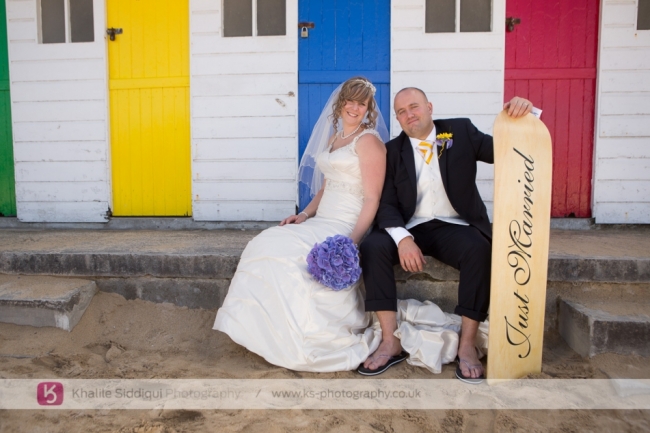 St Ives Harbour Hotel Wedding | Claire & Marcus
10th September, 2013
We got to cover Claire and Marcus' "St Ives Harbour Hotel" wedding after a mutual friend and photographer Mark Lawrence put us in touch after Mark was already booked. Instantly after meeting Marcus, Claire and her parents I knew it was going to be a fun day, especially after talking through some ideas with them and for ...
---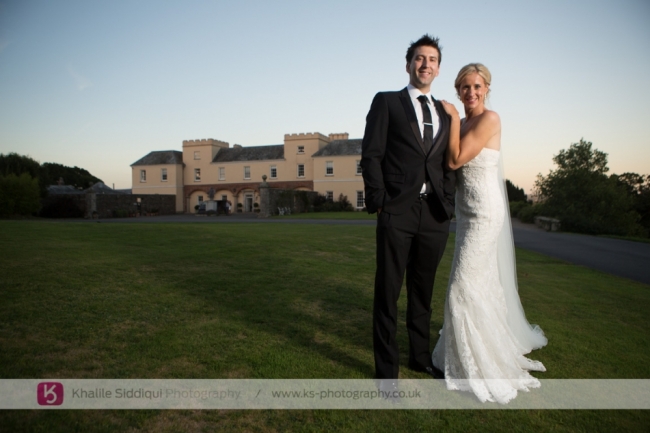 Pentillie Castle Wedding | Charlotte & Matt
1st September, 2013
It must have been 18 months ago when Charlotte first got in contact with me about her and Matt's "Pentillie Castle" wedding. At that time she hadn't even settled on a venue, but after about five different personal recommendations from friends who have used our services in the past Charlotte decided to give me a call fo ...
---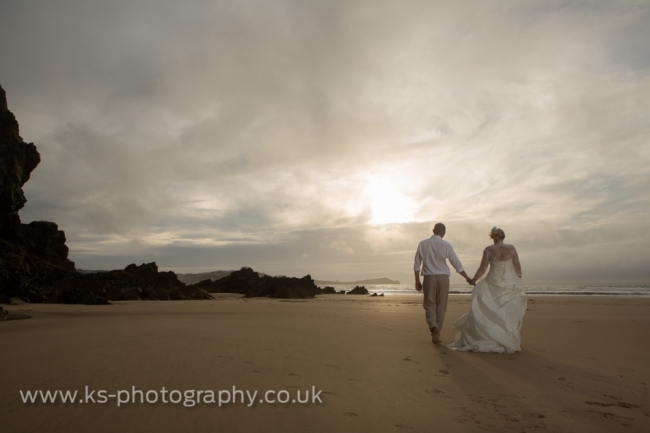 Lusty Glaze Wedding | Vick & Dan
30th August, 2013
I was looking forward to Vick and Dans "Lusty Glaze" wedding for a few reasons. Firstly because I've known Vick and Dan for about four years and know what an absolutely lovely couple they are. Vicky being a very keen photographer even helped me on one occasion when Tamsyn was on maternity leave. Secondly even though I' ...
---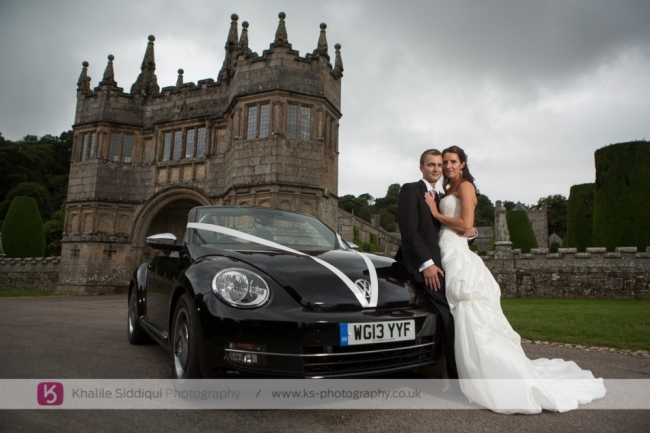 Lanhydrock Hotel Wedding | Anna & Matt
12th August, 2013
Anna and Matt's "Lanhydrock Hotel" wedding had a funny beginning. We were exhibiting at The Royal Cornwall Show this year when Anna & Matt by chance came into the marquee and started looking at our albums. Early in the conversation they stated that they already had a photographer, to which I replied that's fine fee ...
---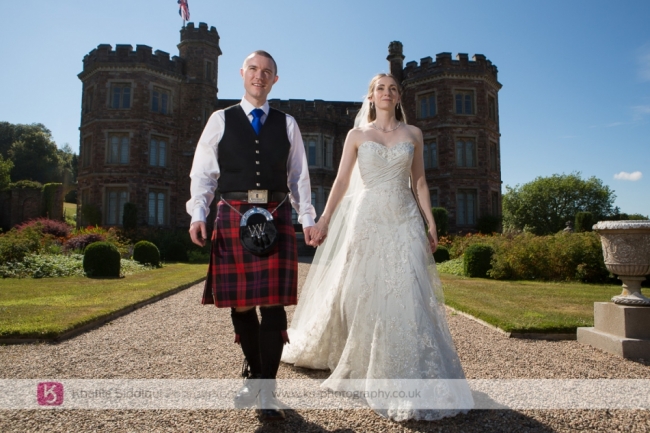 Mount Edgcumbe Wedding | Kelly & Phil
30th July, 2013
I wish I had a pound for every time I go to a wedding and have some poor soul tell me how lousy their wedding photographer was. It's really sad but unfortunately happens a lot. Kelly & Phil's "Mount Edgcumbe" wedding is a real lesson to all those couples who say before their wedding that they are just going to get ...
---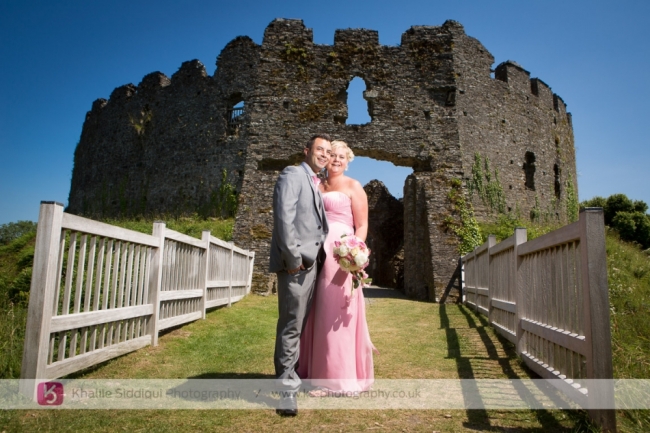 Lostwithiel Country Club Wedding | Laura & Chris
9th July, 2013
Today I had the pleasure of covering Tamsyn's cousin Christopher and his bride Laura's wedding at Bodmin Registry Office. It was a very simplistic wedding, with no bestman, ushers or bridesmaids, just their daughters and son as flowergirl's and pageboy. No readings in the ceremony and as little fuss as possible. With t ...
---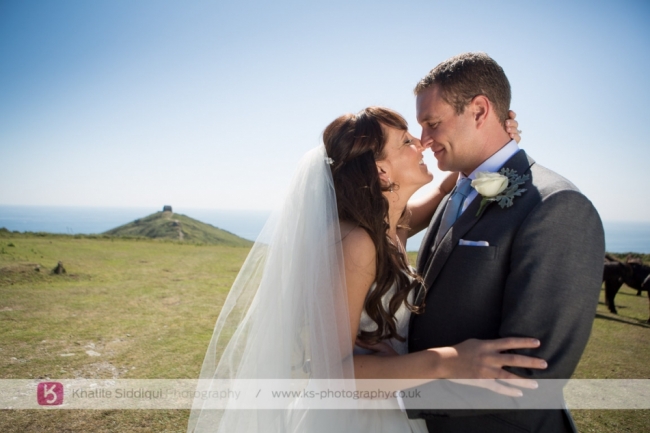 Polhawn Fort Wedding | Kari & Paul
8th July, 2013
Kari & Paul's Polhawn Fort wedding was very carefully planned out by the ever knowing wedding guru Sarah of "Perfect Preparations". "Polhawn Fort" was a hive of activity when we arrived, with people preparing things for Kari and Pauls big day. It was here that we found Kari having her hair done by "Number 8 H ...
---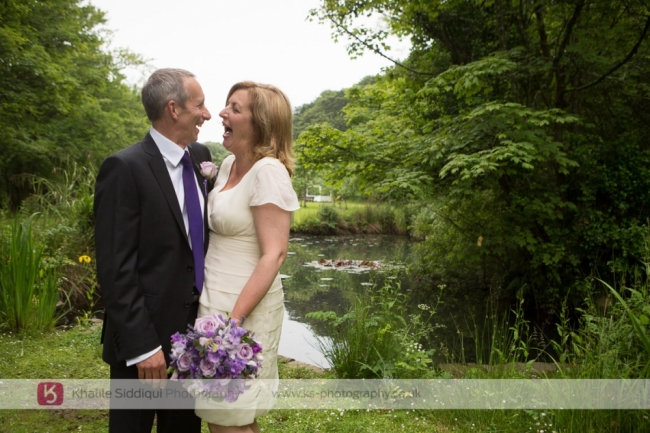 Rose In Vale Hotel Wedding | Karen & John
2nd July, 2013
Karen & Johns "Rose In Vale" wedding was a rather intimate affair with just twenty one close family and friends as guest. Being the last weekend in June you'd have thought it would have been a scorcher, but it turned out to be quite a mystical outdoor wedding with the odd sea mist blowing through to make for quite ...
---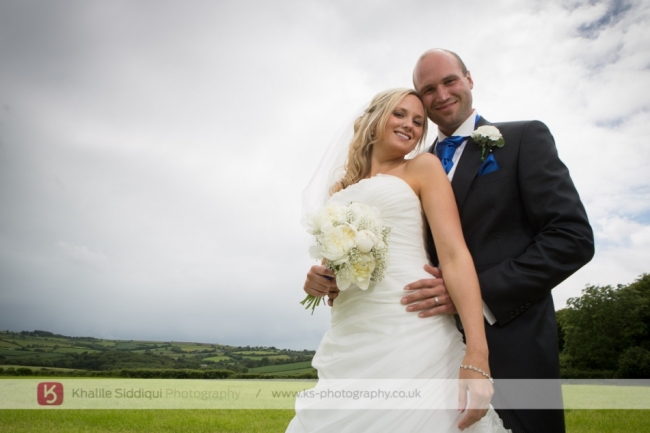 St Mewan Church wedding | Clare & Chris
25th June, 2013
Clare & Chris' St Mewan Church wedding will stick in my memory for many reasons, not least for being the messiest wedding I've ever been to. I'm not sure how many weddings we've covered but we are well into treble figures and have never had any spillages, but Clare and Chris' wedding was so messy that I received no ...
---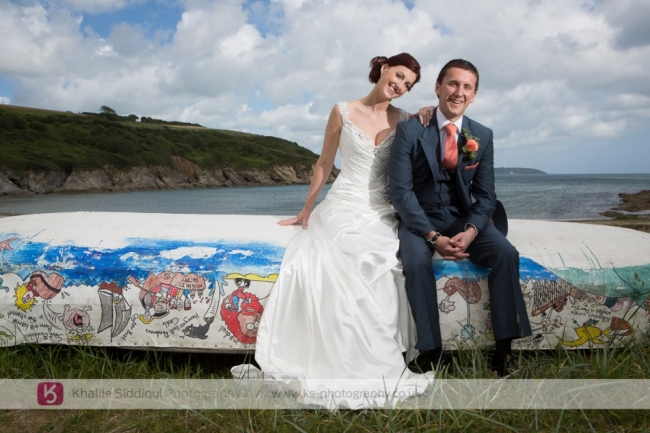 Royal Dutchy Hotel Falmouth Wedding | Verity & James
17th June, 2013
Having covered weddings at most of the bigger venues in Cornwall we were really looking forward to Verity & James wedding at "The Royal Dutchy Hotel" in Falmouth having never done a wedding there before. Tamsyn had an early start with doing the "makeup" for Verity and the bridesmaids but my day started at "The Gyll ...
---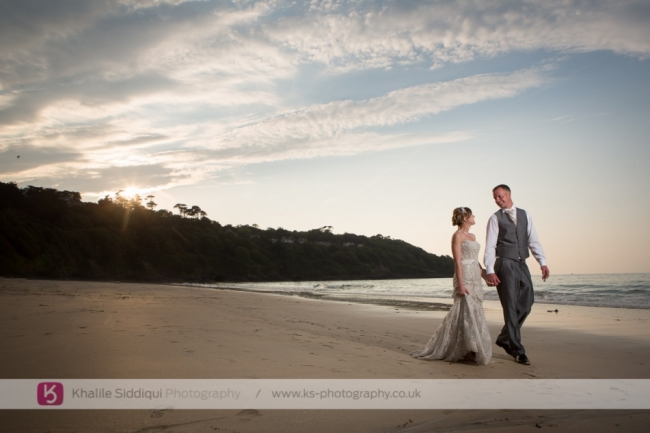 Carbis Bay Hotel Wedding | Debbie & Rob
10th June, 2013
Debbie & Robs "Carbis Bay Hotel" Wedding was full on fun from start to finish. And Debbie was quite possibly the smiliest bride ever! Our day started with meeting the boys first off for a little photo shoot. I wasn't really quite sure what to expect, as on our venue visit Rob said that he really didn't like having ...
---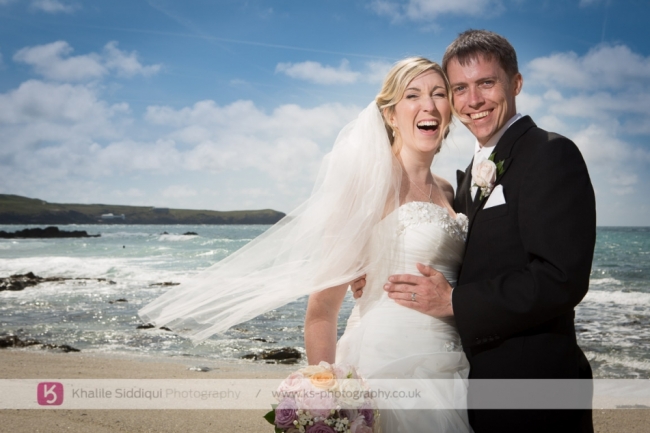 Fistral Beach Hotel Wedding | Gemma & Graham
3rd June, 2013
We were back in Newquay for "The Fistral Beach Hotel" wedding of Gemma & Graham. Bless her Gemma was so excited about booking us I knew their day was going to be just great! We started the day with meeting Graham and the boys in Trenance for some photos before I left Tamsyn with them and headed off to the girls.I m ...
---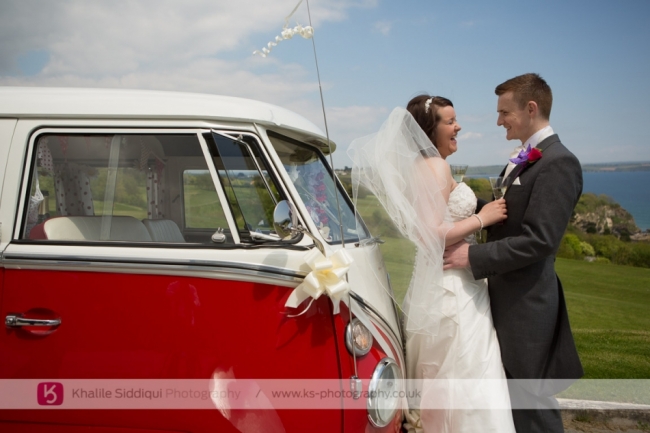 Boscundle Manor Wedding | Juliet & Chris
28th May, 2013
Juliet and Chris had some great characters involved with their Boscundle Manor wedding in St.Austell. Sharon at Boscundle really does have an exceptional eye, and every last detail at her hotel really is beautifully boutique. After meeting the boys in Charlestown for a photoshoot prior to the ceremony I headed back to ...
---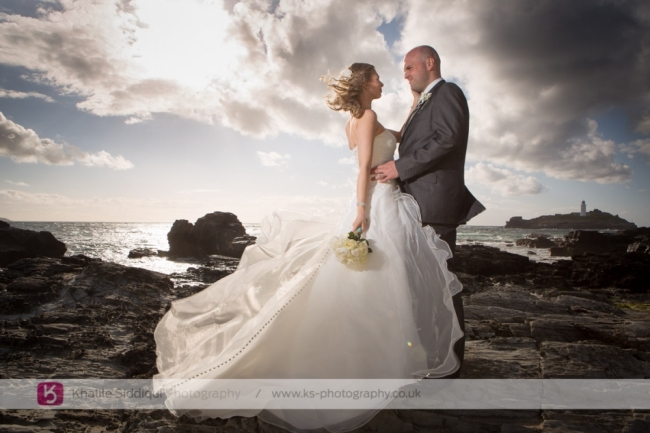 Carbis Bay Wedding | Jess & Craig
24th May, 2013
I knew Jess and Craig's Carbis Bay Hotel wedding was going to be an awesome day going by the initial contact. It all started with their trip down to Carbis Bay last year when they were viewing the hotel with a view to booking it for their wedding. They had a chance meeting with Carla and Bill who had got married at Car ...
---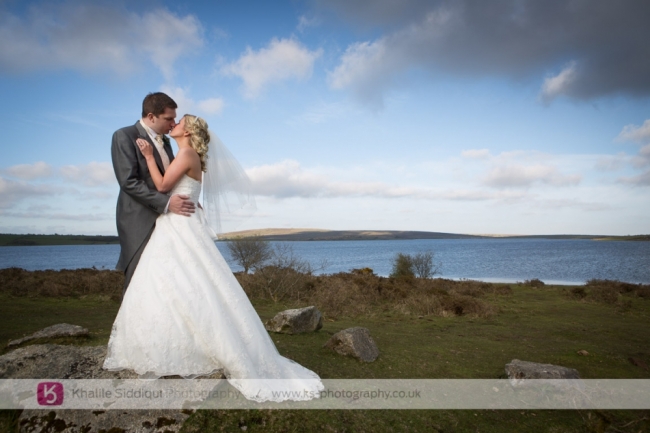 Trevenna Barns Wedding | Kimberley & James
21st May, 2013
I've said it before, but I do love keeping it in the family and this weekends wedding of Kimberley & James at Trevenna barn felt that way. We photographed Kimberley as a bridesmaid at her matron on honours wedding a few years back, so there was a lovely symmetry about this day. The day started with us getting shots ...
---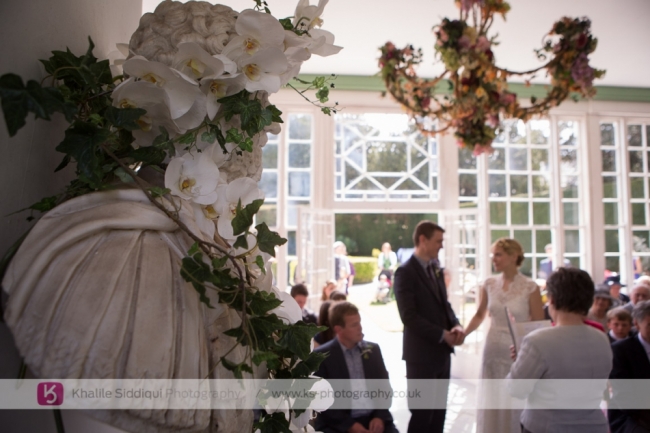 Port Eliot Wedding | Lizzi & Stu
7th May, 2013
A Port Eliot wedding has been one of my top must do venues in the county, and this weekend we final got to do it for the lovely Lizzi & Stu. It was a magnificent day from start to finish, what with the number of guest (200) the awesome weather, the enchanting venue, but most of all and probably most importantly the ...
---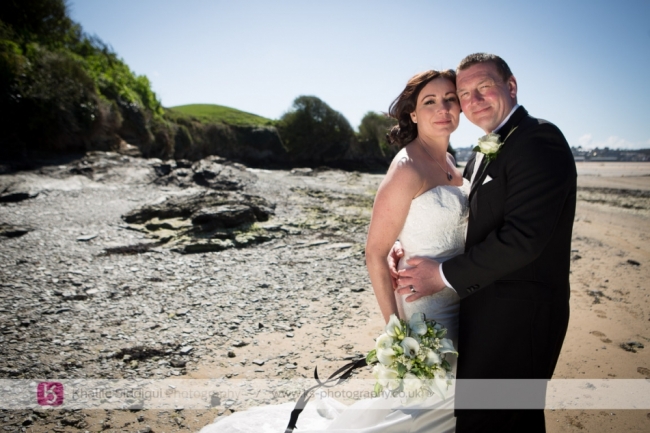 Porthilly Farm Rock Wedding | Michelle & Rob
29th April, 2013
After meeting Michelle and Rob a couple of times I knew this was going to be a cracking wedding, and I wasn't wrong. I always enjoy Porthilly Farm weddings, there really isn't anywhere else like it, with its own chapel, private beach and awesome estuary views looking out to Padstow and the open sea it really it an excl ...
---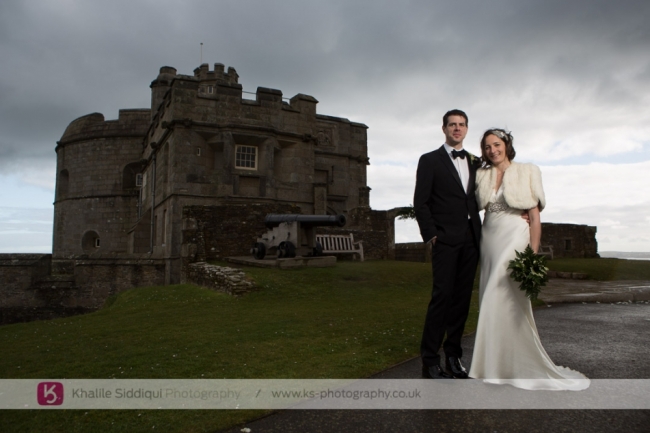 Pendennis Castle Wedding | Laura & Oli
13th April, 2013
I'll be honest, after a rather wet week, I didn't sleep very well the night before Laura & Oli's Pendennis Castle wedding despite going to yoga the night before, but I need not worry as the weather was beautiful when I woke up. So first off we met with Oli and the boys for a stroll through some woods near his home ...
---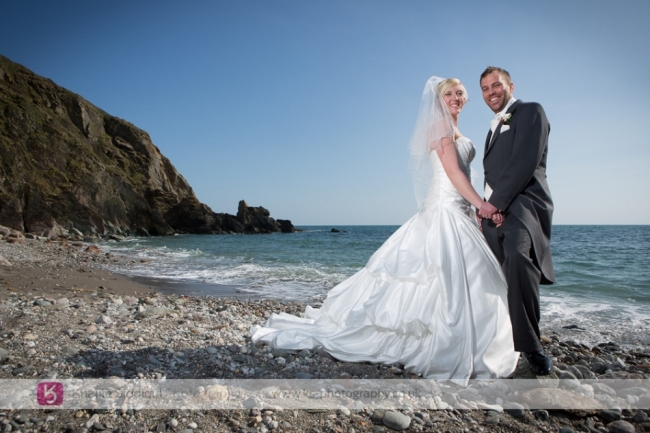 Whitsands Bay Hotel Wedding | Hayley & Matt
7th April, 2013
I can't believe what a fantastic start we've had this year with our weddings, every one so far has been a belter, including Hayley & Matt's Whitsand Bay Hotel wedding, with many many more to look forward to. We started the day meeting Matt and the boys at Cawsand and after getting a few shots in the Rame Gig house ...
---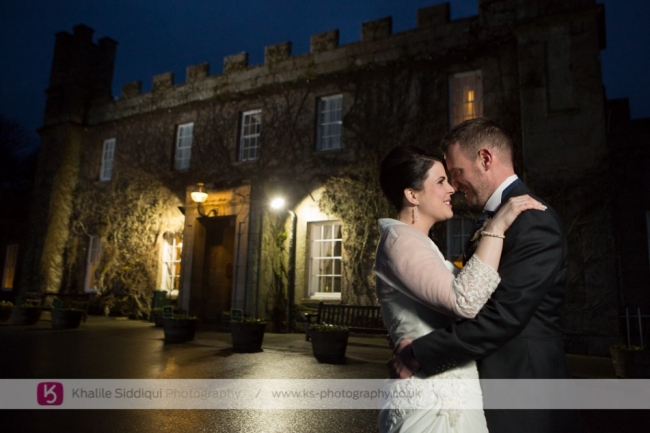 Tregenna Castle Hotel Wedding | Jen & Ben
31st March, 2013
This was our second naval wedding in as many weeks, and I do know how those guys can party, so I had high hopes for this wedding being a playful one, and Jennifer and Ben plus guests didn't let me down. We started the day meeting the boys for a photo shoot down in St.Ives. Ben looked dead dapper in his top hat and he c ...
---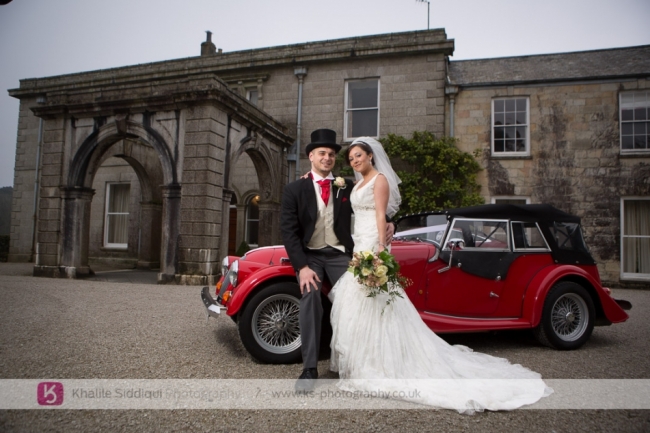 Scorrier House Wedding | Lucy & Adam
25th March, 2013
I have to say I've never seen a ugly bride, but Lucy and Adam was an exceptionally beautiful and fun lovely couple, and I was really looking forward to covering their Scorrier House wedding. We started the day at Adam and Lucy's house to catch up with the boys. While looking around the house I came across Adams shrine ...
---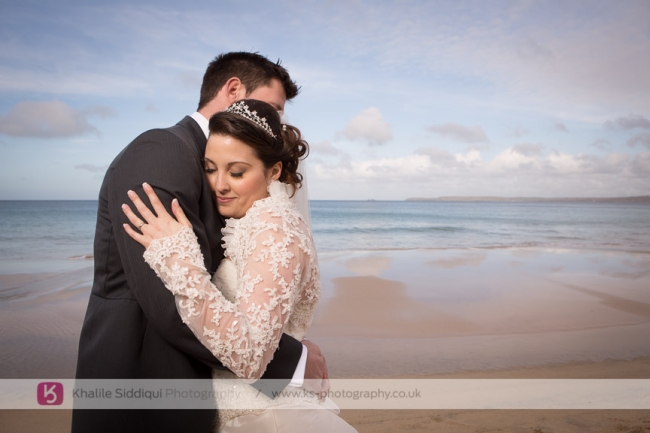 Carbis Bay Wedding | Laura & Dave
17th March, 2013
I do love keeping it in the family, last year we photographed Dave's sister Rachel and her husband Matt's wedding, so we were delighted when Laura and Dave decided to book us for their wedding at Carbis Bay Hotel. For one, they are a lovely couple, two we loved meeting and sharing a very special day with Daves family l ...
---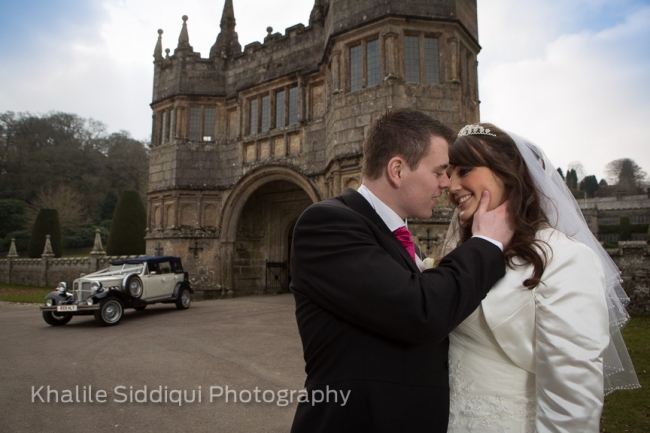 Lanhydrock Wedding | Lindsay & Rob
3rd March, 2013
Well, this wedding will forever stay in my memory for several reasons, the first being its the only wedding that I have paid to photograph as it was the Pirate FM win a wedding 2012 winners Lindsay & Robs wedding. But more importantly, because Lindsay and Rob are such a lovely couple who have had such a long run of ...
---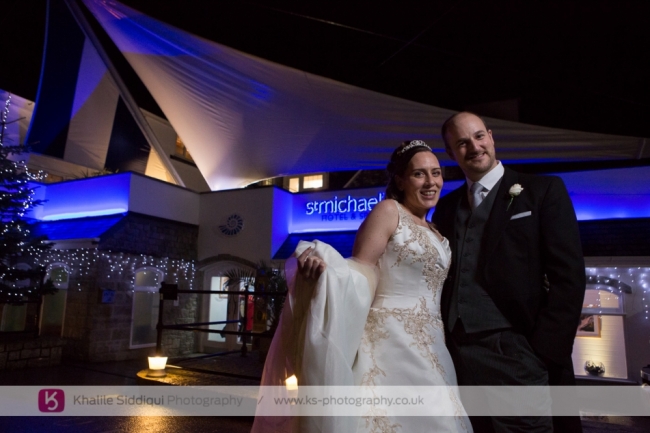 St.Michaels Hotel Falmouth Wedding | Kim & Simon
2nd January, 2013
What a lovely couple and venue for our final wedding of the year with Kim and Simon. Tams and I were determined to see out our awesome year with a bang! And our couple, their friends and family were certainly up for it too. I met with the girls getting ready in the bridal suite at St.Michaels hotel while Tams met ...
---