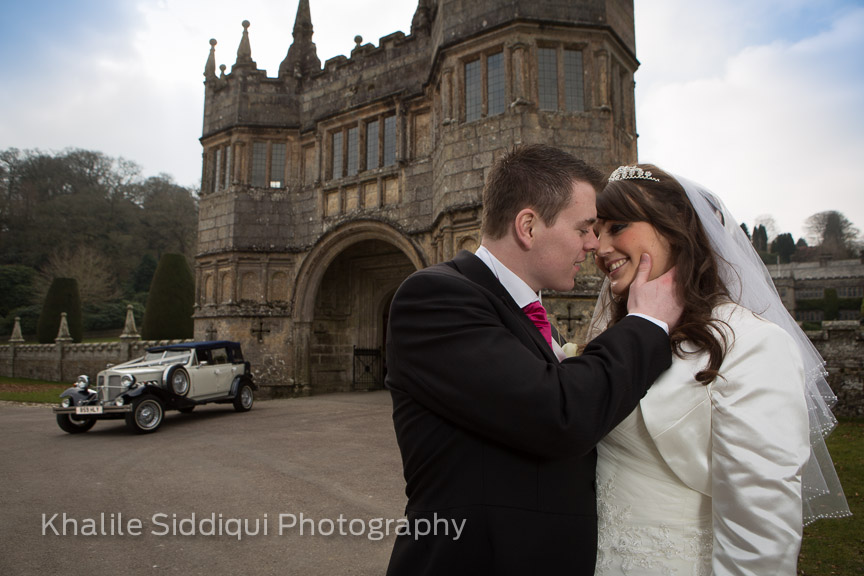 Lanhydrock Wedding | Lindsay & Rob
Share on Facebook Share on Twitter
3rd March, 2013
---
Well, this wedding will forever stay in my memory for several reasons, the first being its the only wedding that I have paid to photograph as it was the Pirate FM win a wedding 2012 winners Lindsay & Robs wedding. But more importantly, because Lindsay and Rob are such a lovely couple who have had such a long run of bad luck which included Lindsay receiving 42% burns in an accident, and the fact that the county all came together to choose them as the winners of the competition. I'm told even some of the finalists in the competition voted for them to win. It's a real testament to the fact that with a positive attitude that good things can come to all. And I have to say, even though it was costing all of the competition prize givers, they all really pulled out all of the stops for Lindsay and Rob, as they are truly a very special couple that all of us couldn't do enough for!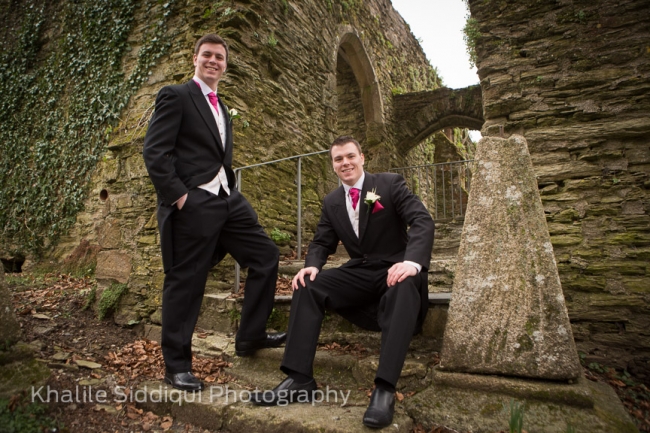 I popped into Fleurtations the florist across the road from St.Petrocs church in Bodmin who supplied the flowers to say hello as I arrived early and bumped into all the boys in there picking up their button holes. Having driven passed this church thousands of times, I've actually not been to his church, and it was only after parking up did I notice the ruined church out the back. Needless to say I fell in love with it and had to make the most of it (Even though there was a sign saying enter at your own risk as the place is condemned).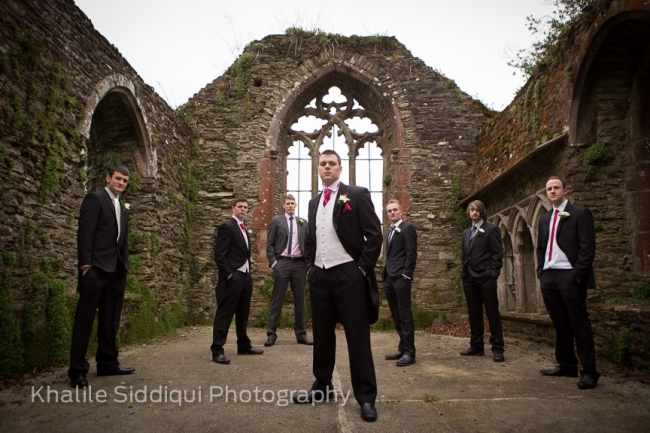 After a few moody and atmospheric shots we also got a few more light hearted ones too.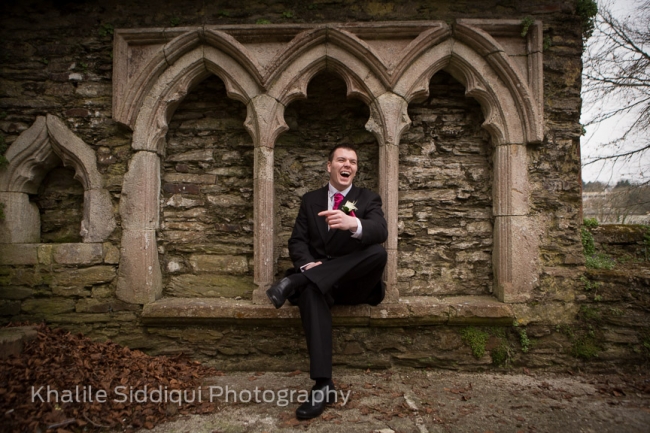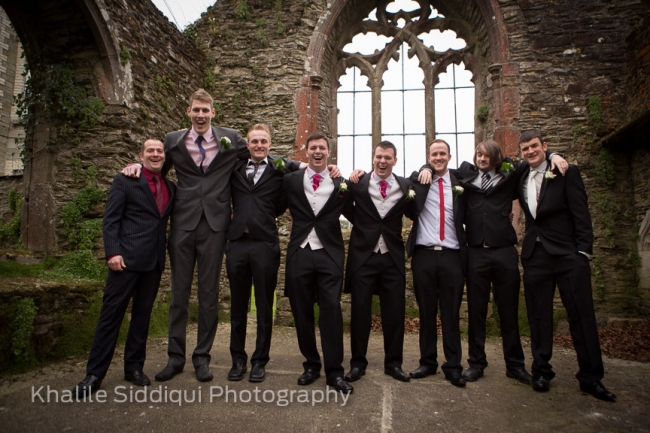 Then it was back to the main church to capture everyone arriving.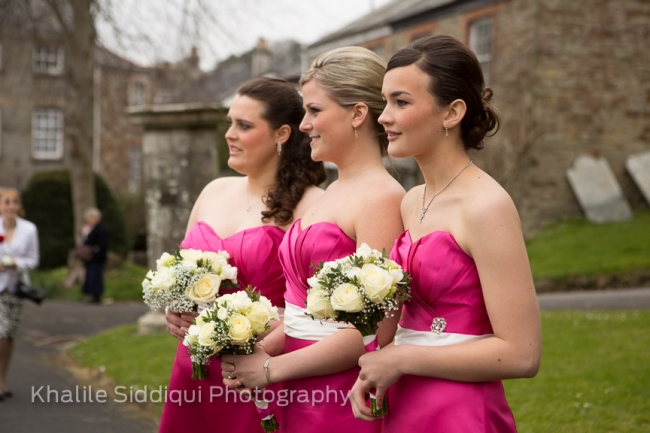 Including Lindsay and her father, in the beautiful blue and white Beauford of Treverbyn Cars.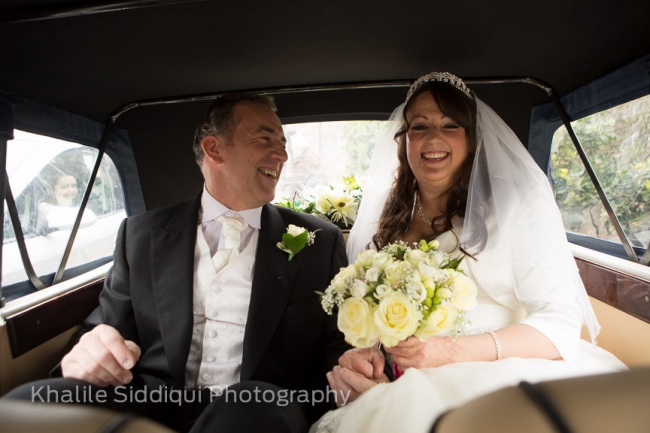 There was one funny moment, when another photographic outfit arrived at the church half an hour before Lindsay arrived. I went to have a chat with them wondering what was going on. I asked who booked them and they replied Lindsay! Now I've never been to a wedding where the couple have booked TWO separate photographic companies, but after asking a few more questions, it transpires that a second wedding was taking place at 2pm and the bride was also called Lindsay. I did laugh!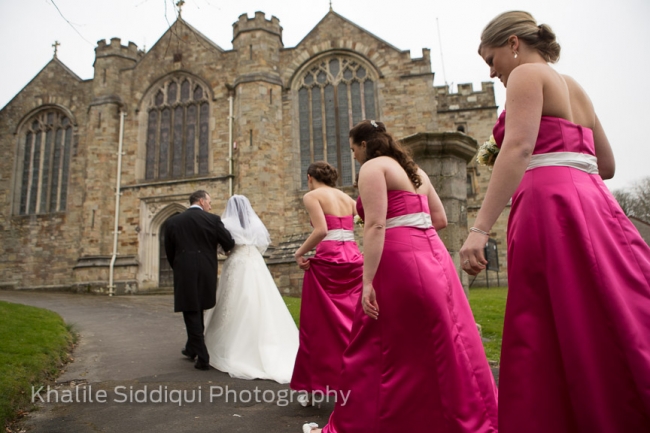 I'm going to be honest here, I know there are probably more scenic locations in Cornwall than Bodmin, and my preconception of the church was fairly neutral, but I have to say it's possibly the biggest but definitely one of the most character filled and beautiful churches in the county. It's almost like a small cathedral.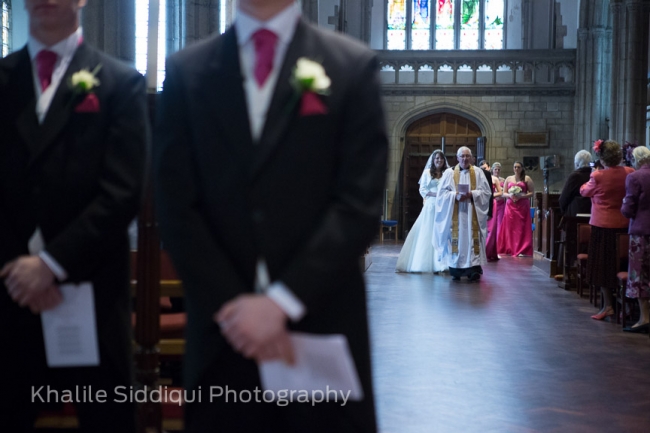 It felt really majestic in the church and the priest was a wonderful man and gave a beautiful joy filled service, enjoyed by all.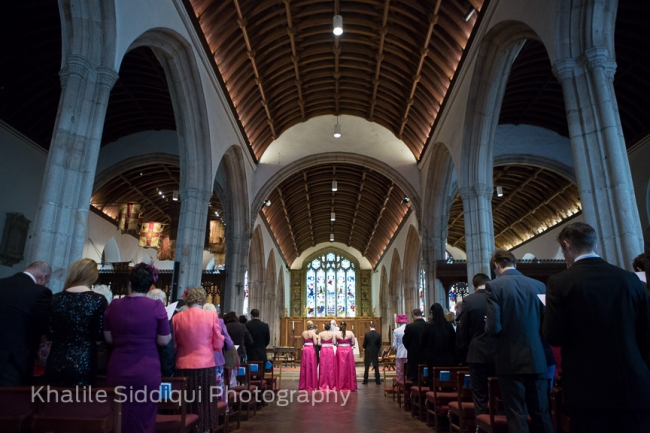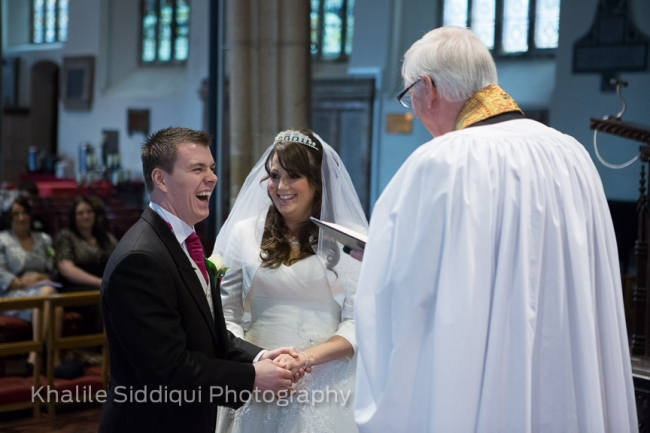 After the ceremony we did the group photos outside of the church before I took Lindsay and Rob back around to the ruins for some couple shots.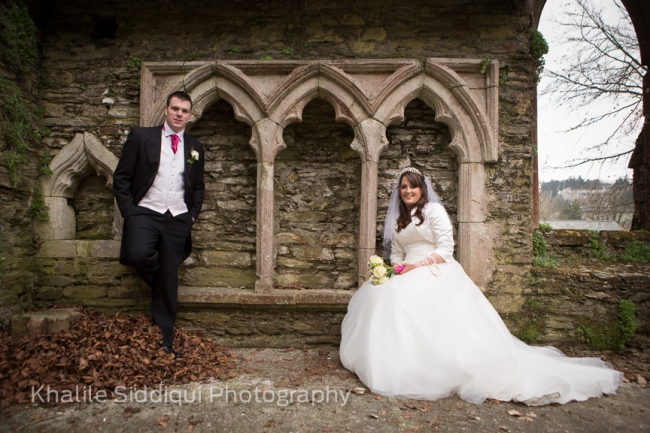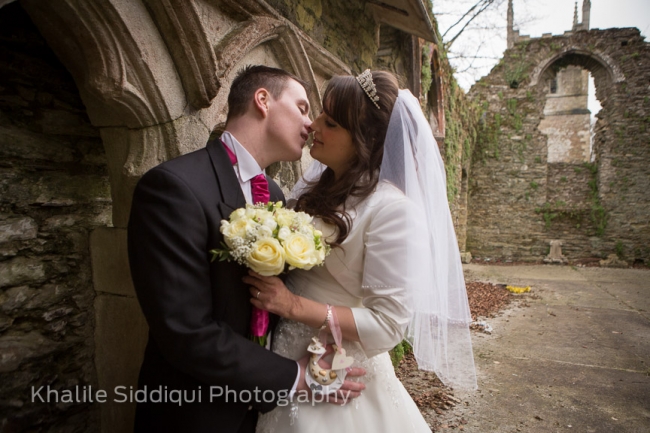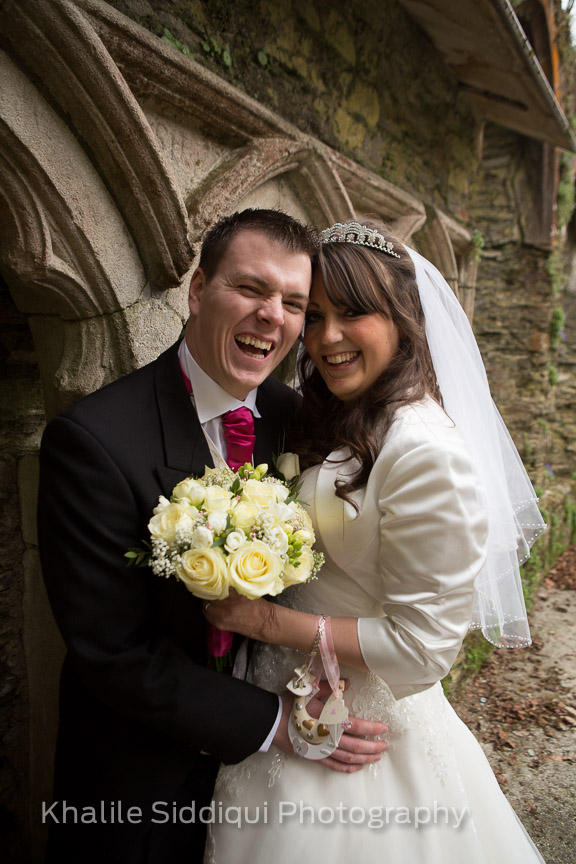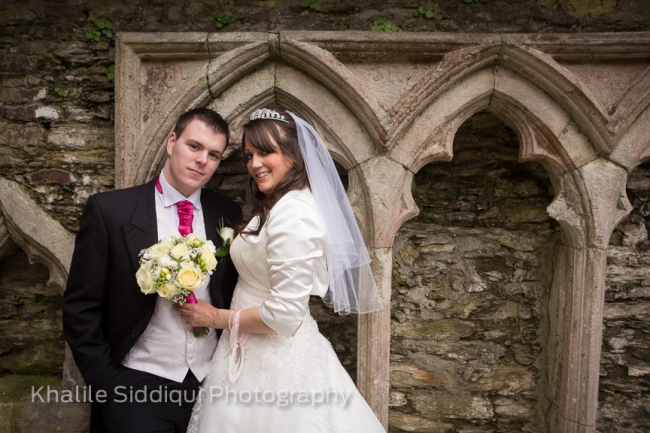 Then we drove to Lanhydrock house to get some more photos of the two of them as they are both member of The National Trust and spend many happy hours there.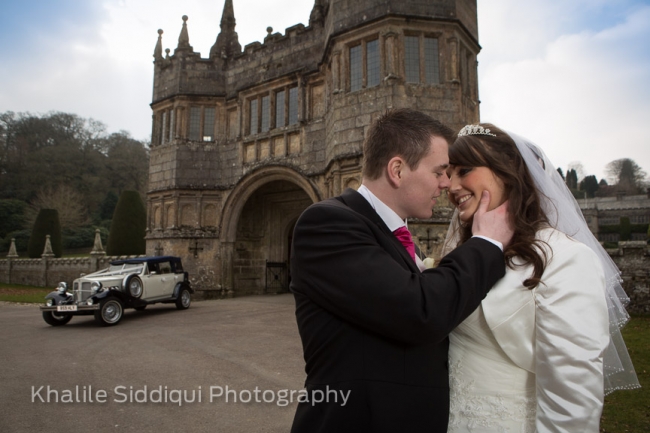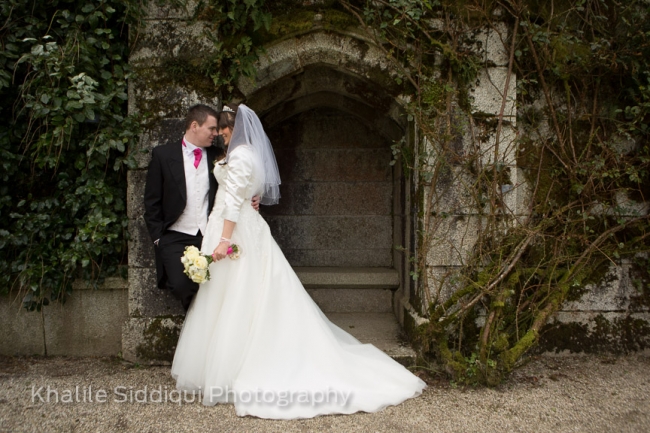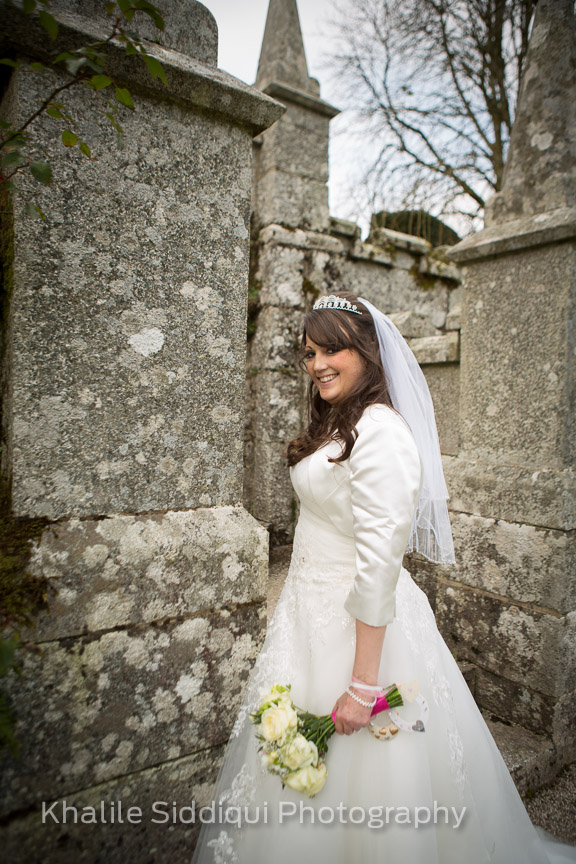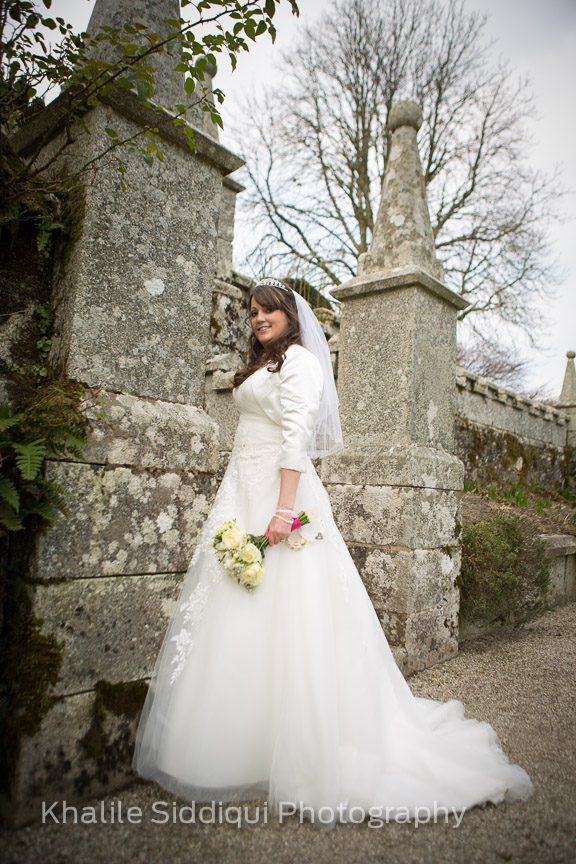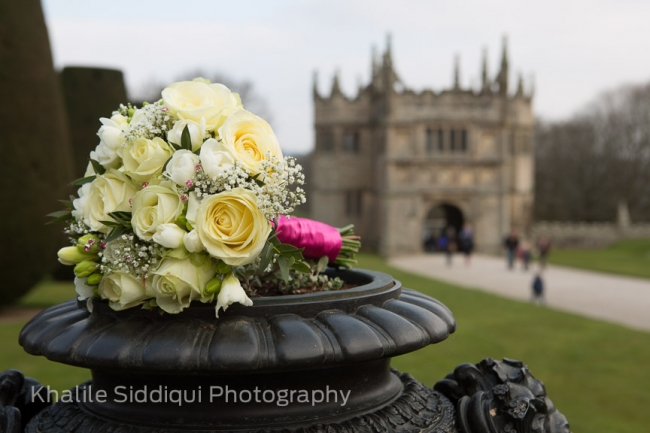 Then they were whisked off to Lanhydrock Golf & Country Club with the roadsters top down for their reception.
The place look great, all dressed in pink to tie in with the bridesmaids.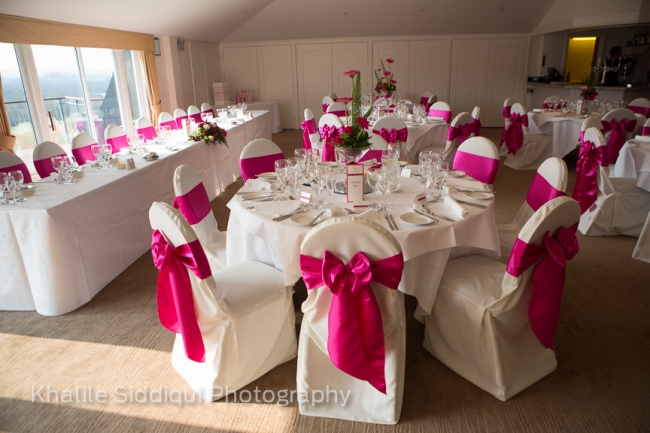 Not to mention The Cake Top Characters, always guaranteed to raise a smile!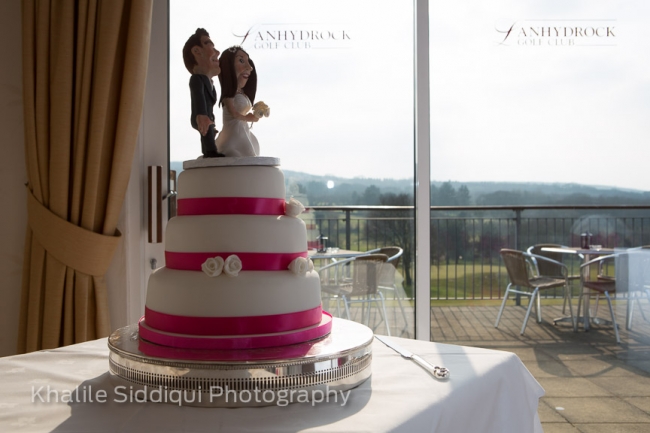 I think I can safely say, And They Lived Happily Ever After! God Bless!!! xx