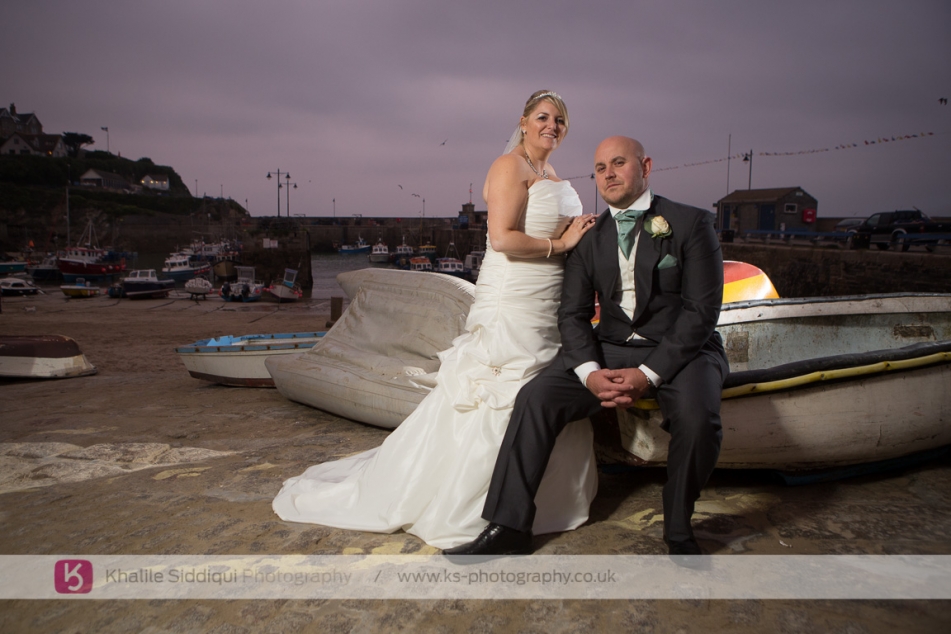 Glendorgal Hotel Newquay Wedding | Elise & Dan
Share on Facebook Share on Twitter
30th September, 2013
---
Well, Elise and Dan's "Glendorgal" wedding story goes right back to our wedding photography beginnings, as Dan was an usher at our first every wedding booking. That was a memorable day. Elise got in contact early in 2012 after our first bride insisted on us doing Elise and Dan's wedding (Thanks Shelly!). Our day started in Elise and Dan's native Perranporth, meeting the boys for some photos up on Droskin hill, before heading on to Porth Reservoir, a place Dan and John (The best man) spend A LOT of time doing their beloved fishing. The fishing was to be a common thread throughout the day.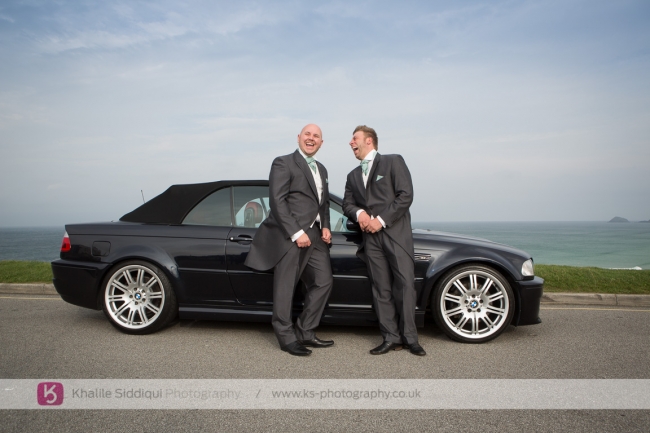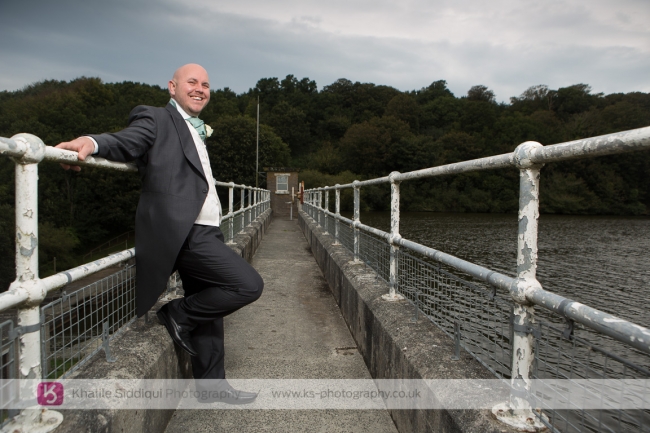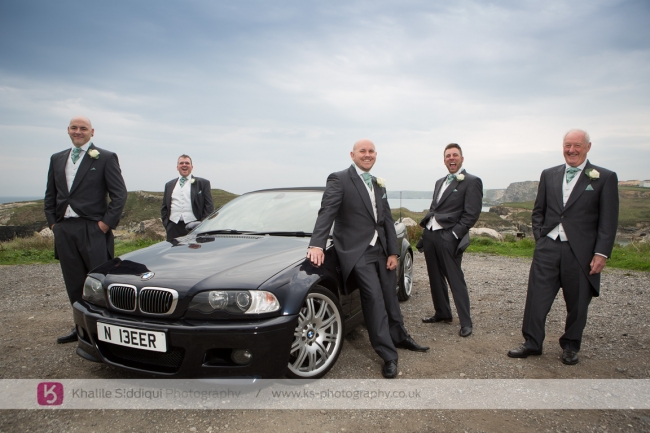 Then we went on to the hotel to meet with Elise and the girls getting ready, where we found her friend Gemma of "Castle Rooms Hair Dressing" doing her hair.

I have to say I loved all of the little details Elise chose to adorn herself with for her big day, I thought they just exuded class, and went beautifully with her customised "Lavender Rose" supplied gown, and simple white rose bouquet supplied by "Celtic Flowers".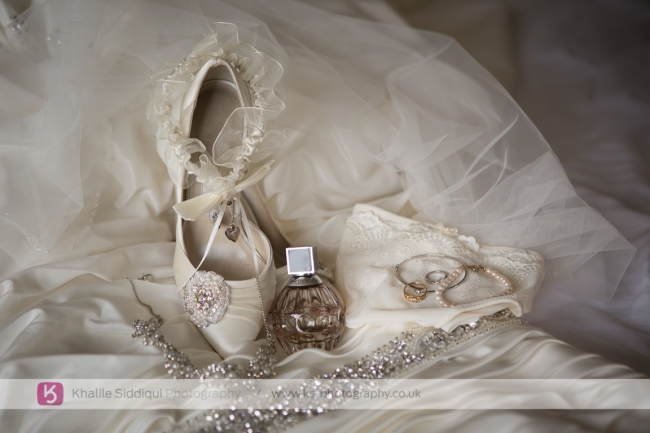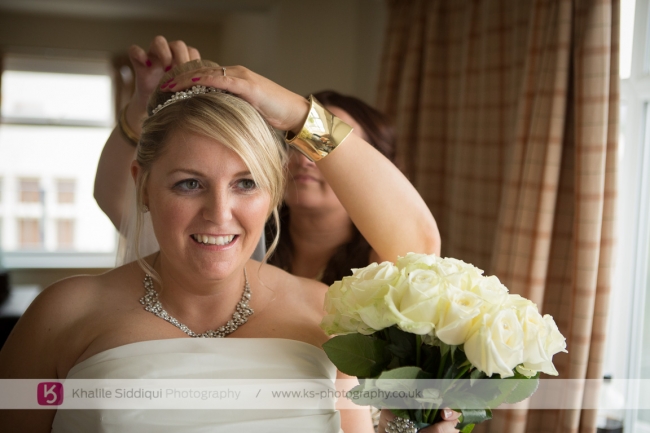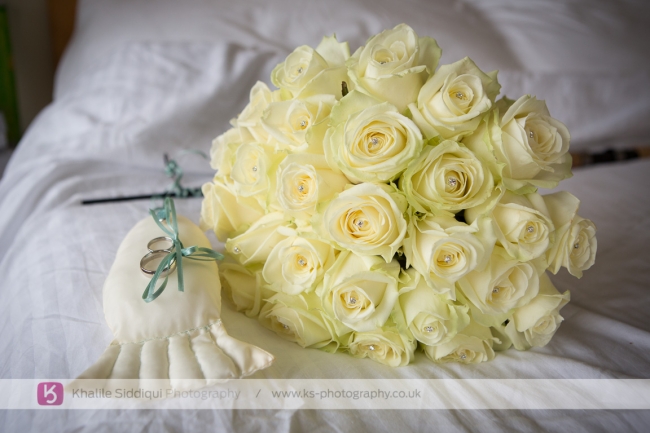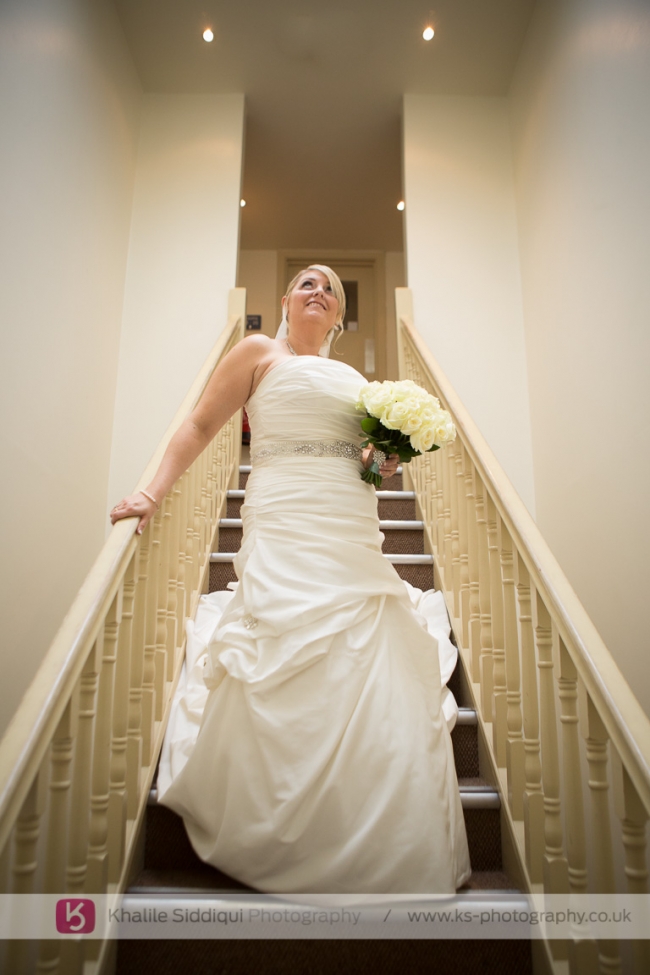 Elise and Dan's son was supposed to carry a little fishing rod with a sewn fish on the end, that had the rings tied to it (See flower shot), but bless him, he had a meltdown and stripped off his suit seconds before the ceremony and made his entrance dressed as Batman (Not quite Only Fools and Horses) and didn't want to carry the rod, but he is only pre-school age.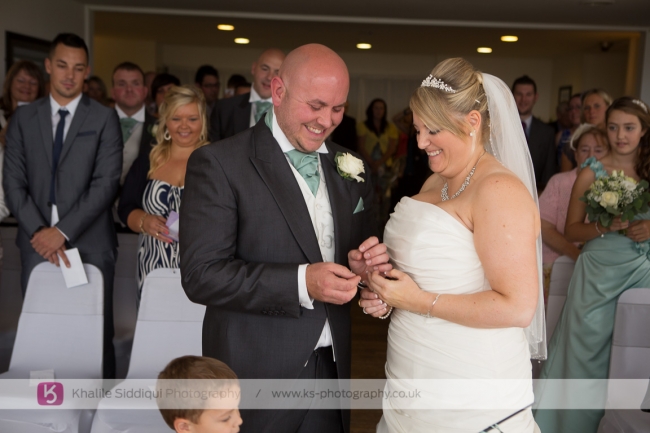 Elise and Dan chose the names of different lakes for their table names, I have to say, not being a fisherman I didn't really know many including the head table, Redmire Pool but Dan went to the effort to write a piece about each lake and left them on the tables to inform their guests to help enlighten them as to what made them special to them.
Elise had Loveheart sweets printed up with their names and wedding date on, and had a beautiful simple wedding cake supplied by "Tina's Celebration Cakes" (One of Elise's friends very kindly gave the decorated buns for the evening buffet as a wedding present).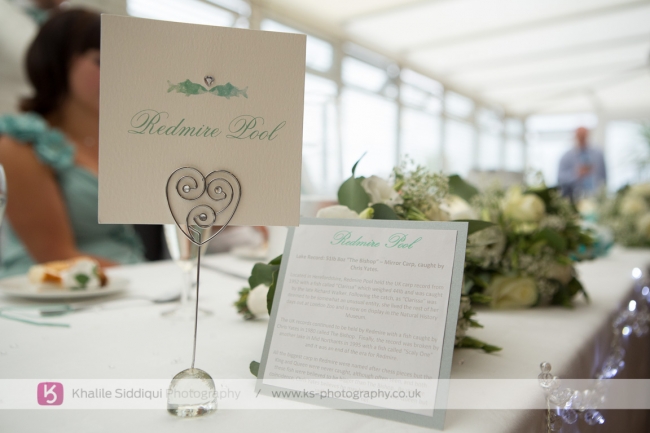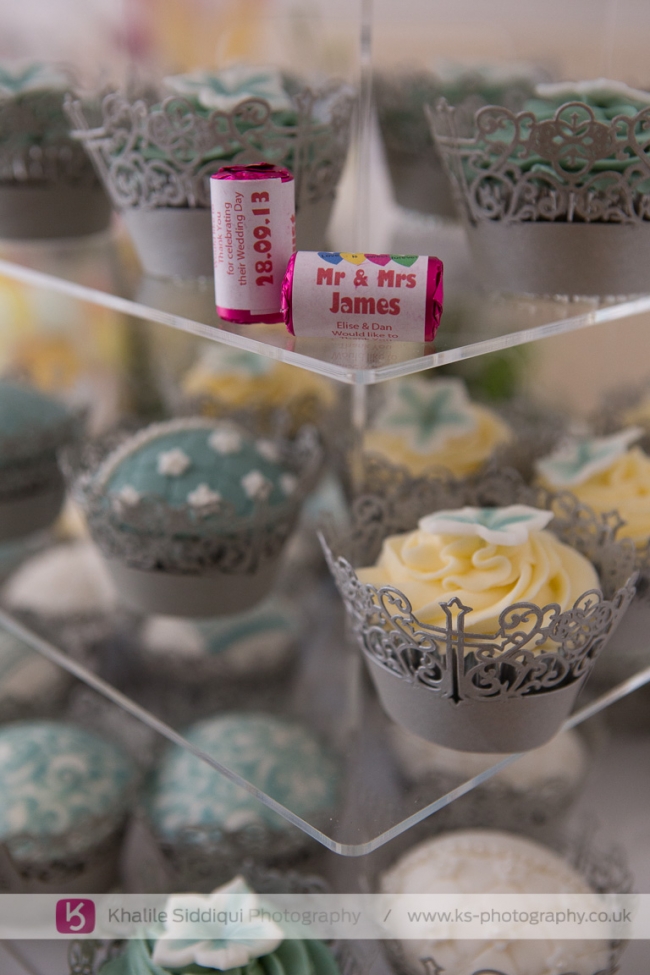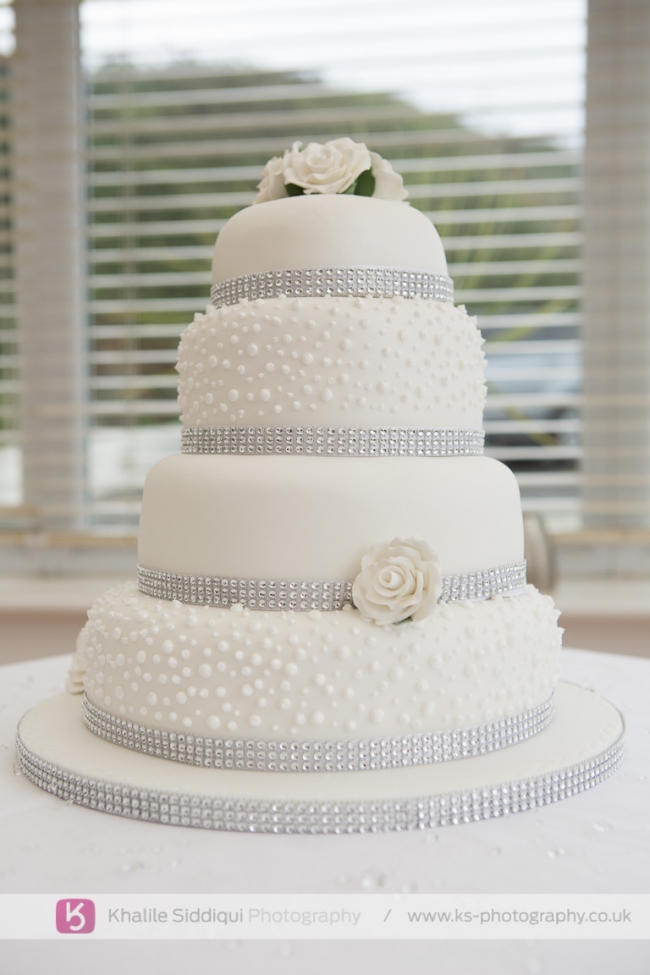 After the emotional speeches Elise and Dan very kindly invited us to join them for their wedding breakfast, actually they asked us months ago which we thought was a lovely touch (Don't feel like you'd have to have as join you for your wedding breakfast if you are thinking of booking us though ;0) )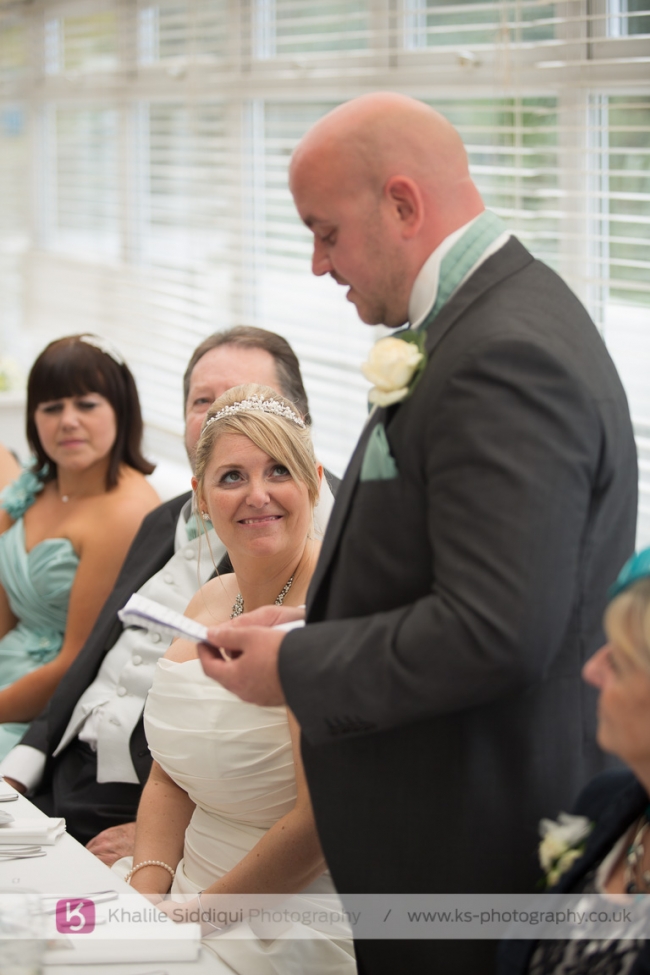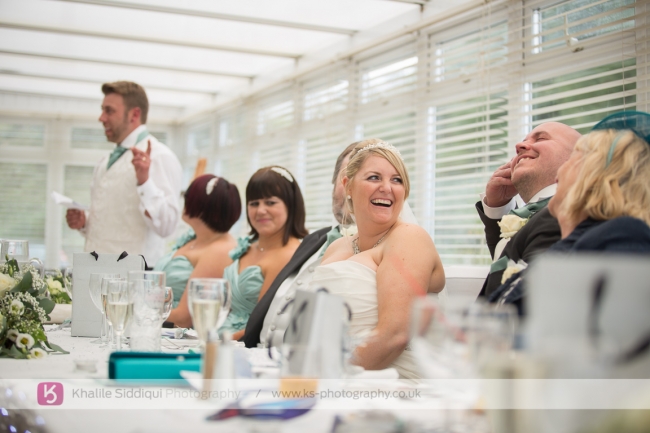 And then before the evening guests arrived we took Elise and Dan down on the beach for a photo shoot followed by a trip to the harbour, (of course) to finish off the fishing themed journey. Which was rounded off with a BANG with fireworks supplied by "Celebration Pyrotechnics".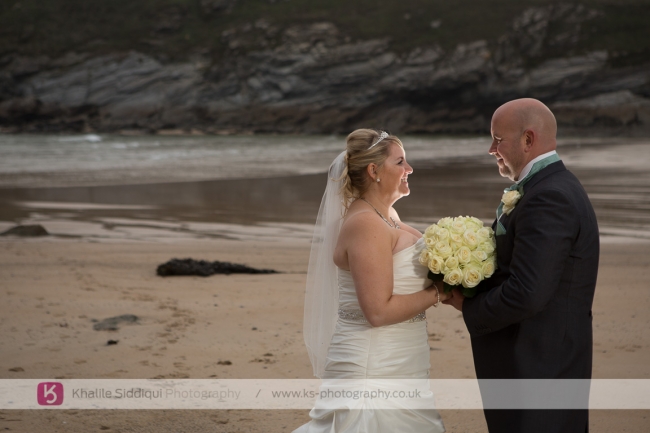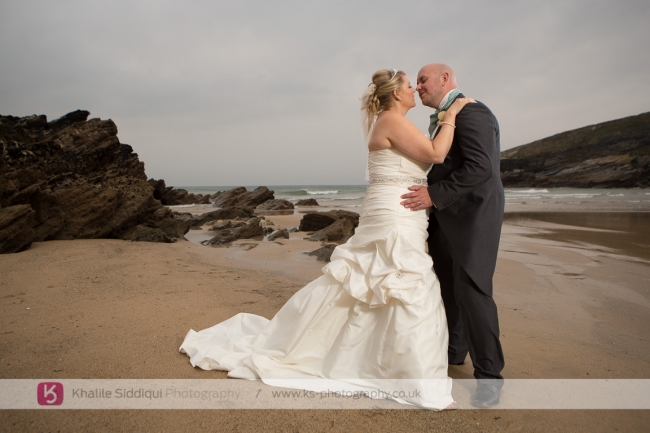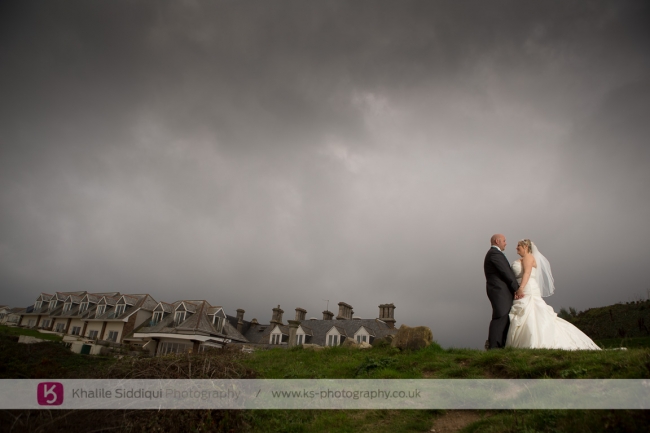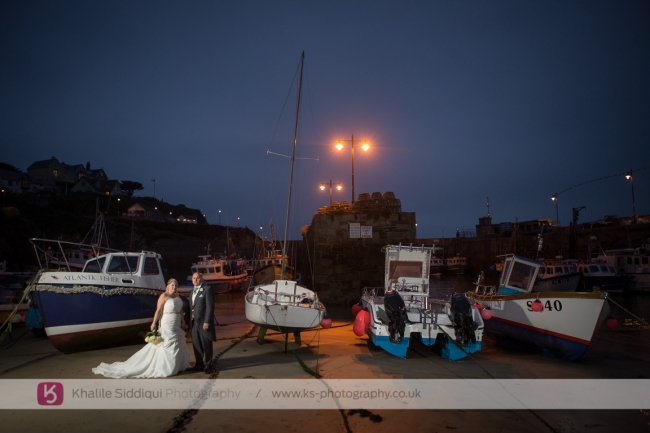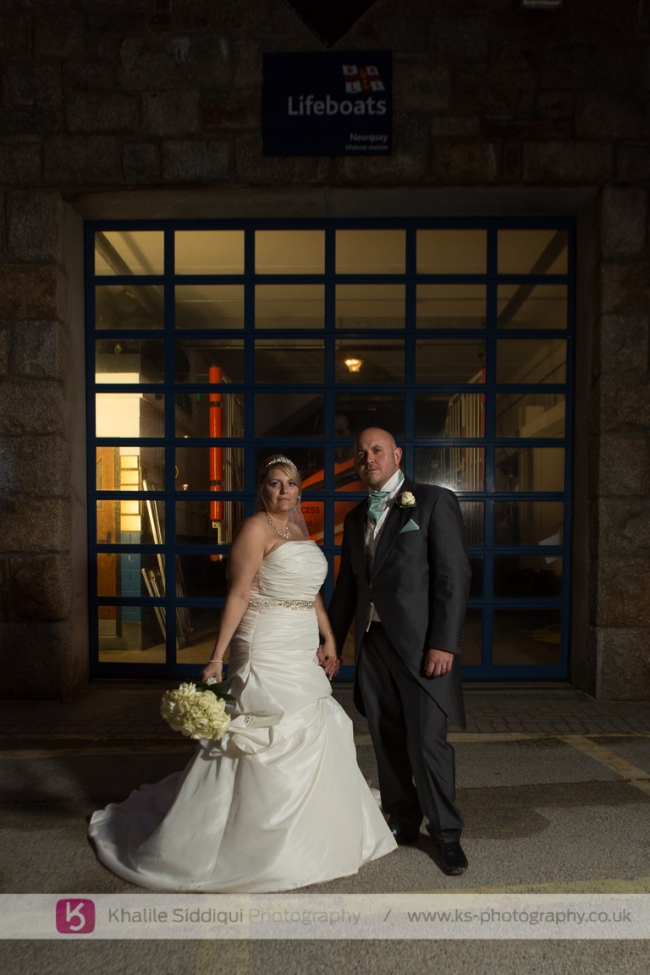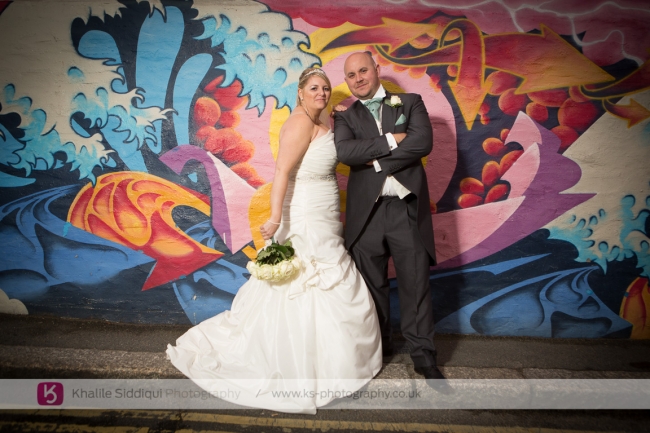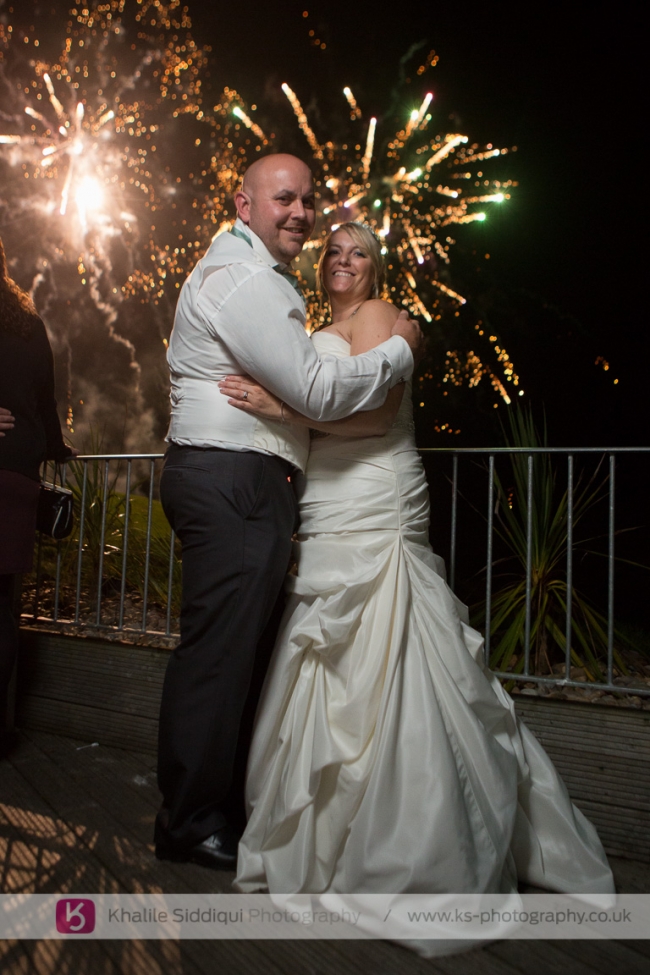 Elise and Dan, you are such a lovely couple, thank you so much for letting Tamsyn and I come on your journey with you. May you have a long and happy life together, your friends, Khalile & Tams xx