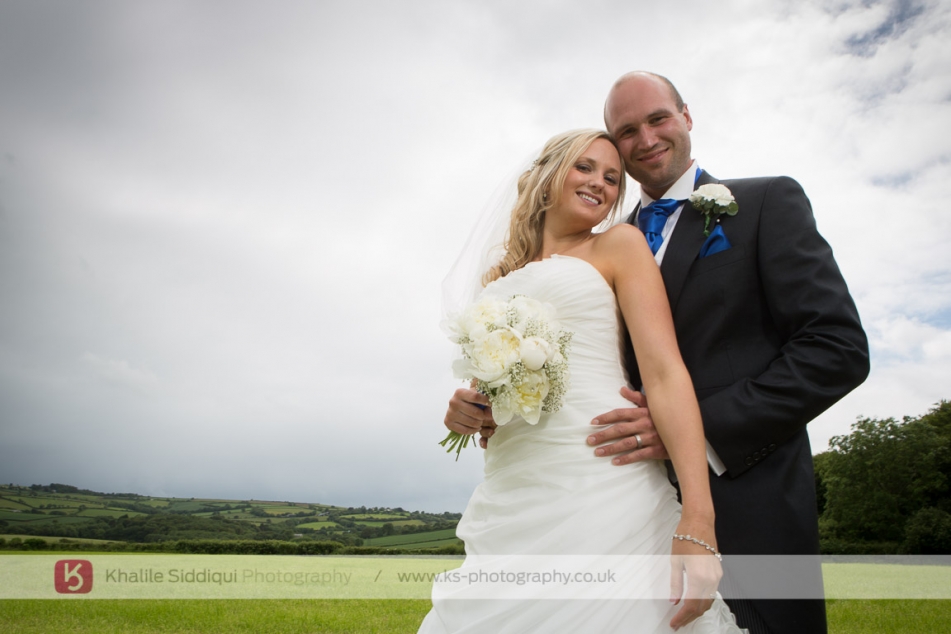 St Mewan Church wedding | Clare & Chris
Share on Facebook Share on Twitter
25th June, 2013
---
Clare & Chris' St Mewan Church wedding will stick in my memory for many reasons, not least for being the messiest wedding I've ever been to. I'm not sure how many weddings we've covered but we are well into treble figures and have never had any spillages, but Clare and Chris' wedding was so messy that I received not one, or two but THREE drinks being spilt over me. It certainly was raucous!

Our day started at Chris' family's Colwith farm in Treesmill where we met up with the boys. Being as it was a rather wet windswept day and the fact Chris is a professional extreme motoX rider we did an indoor photoshoot with the boys in Chris' workshop.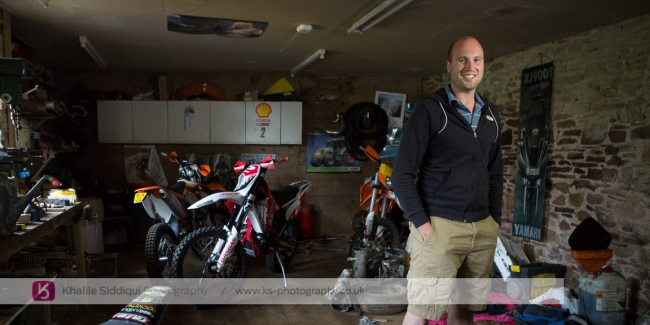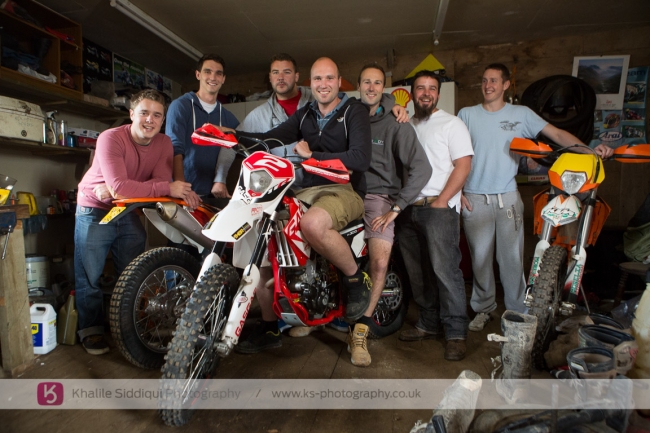 Then I left the boys in the capable hands of Tamsyn while I headed off to Sticker to meet with Clare and the girls getting ready. When I arrived I found Clare getting get make up done by Hayley one of her bridesmaids with the other four looking on in their matching night gowns.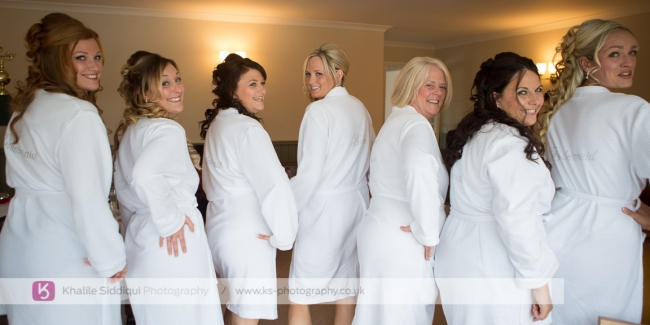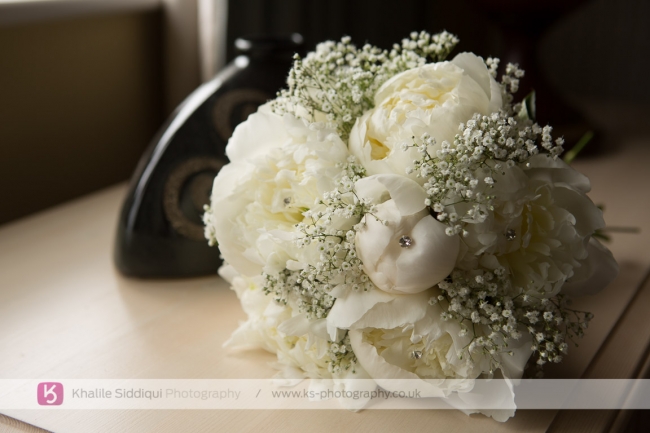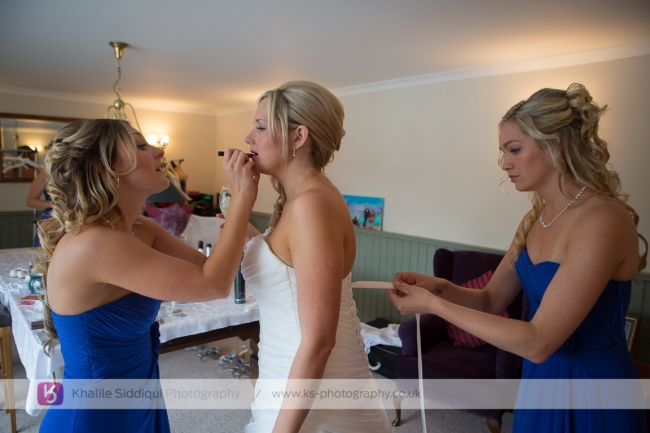 Bless her, Clare was rather anxious when I arrived but after a few calming words she was raring to go, but time was running away with us and so just before we left I managed to catch this shot of Clare before we headed out to get into the "Strawberry Leisure" vehicles to head off to St Mewan Church for the ceremony.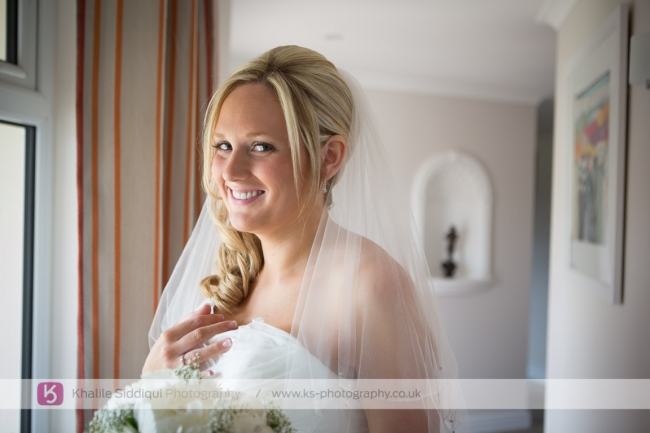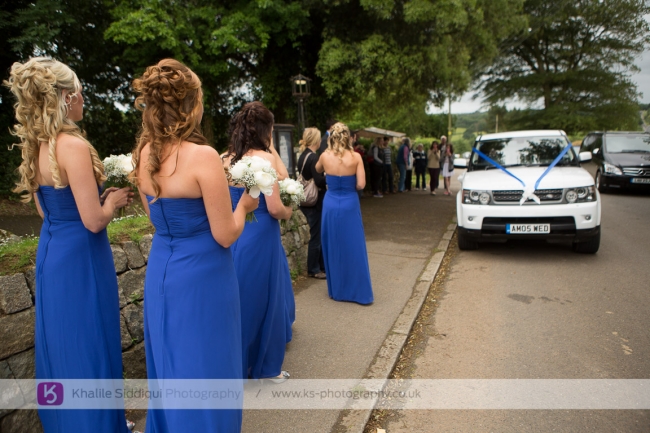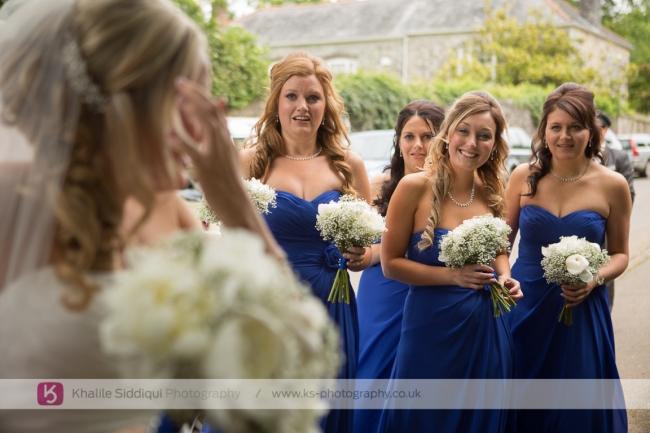 The lady vicar at St Mewan was really lovely, she didn't even stout at me when I managed to stand on her foot during the ceremony bless her!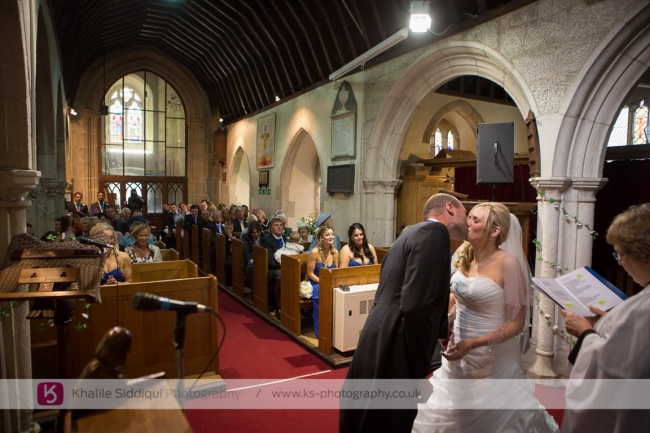 When we came out we didn't have the luxury of time on our side, it had nothing to do with the wedding breakfast time, but more to do with the black clouds looming and the rain that was forecast. But we managed to get the group shots in just about with the rain arriving just seconds before we'd finished.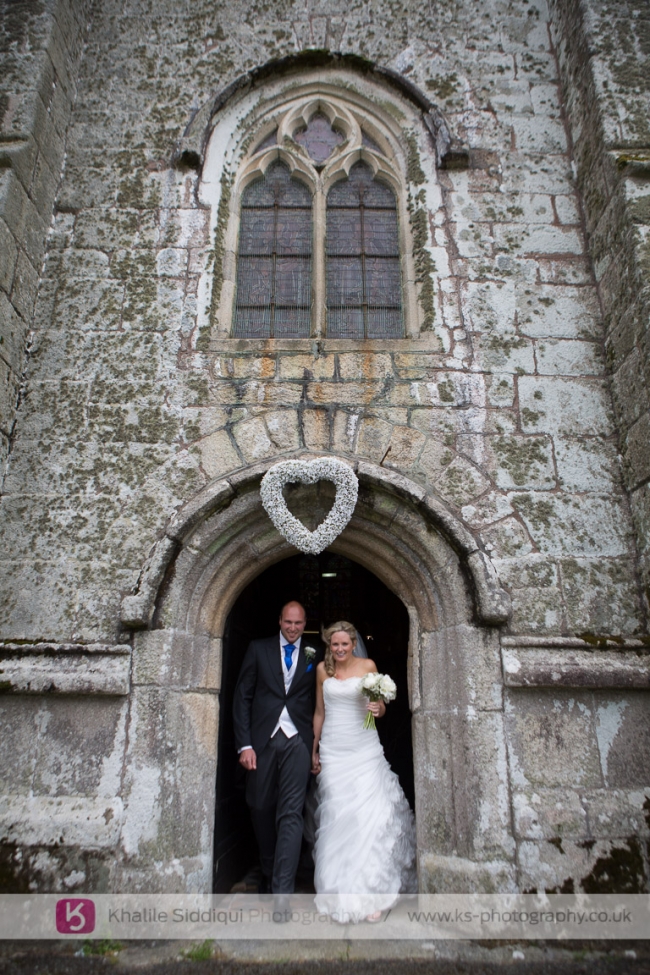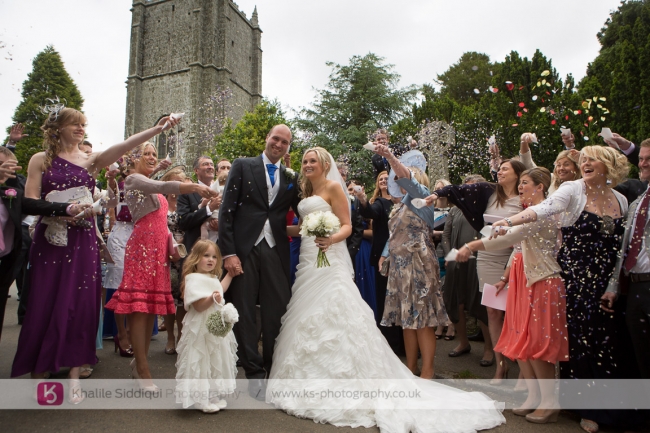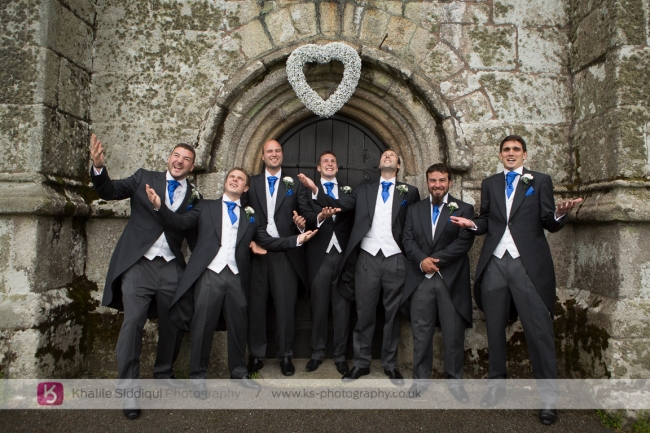 The plan was to stop off in Charlestown en-route to the farm to get some couple shots with some water in the background. Unfortunately the only water we got was the rain coming hammering down as we passed the roundabout and headed straight back where the rain lightened up enough to catch this first shot......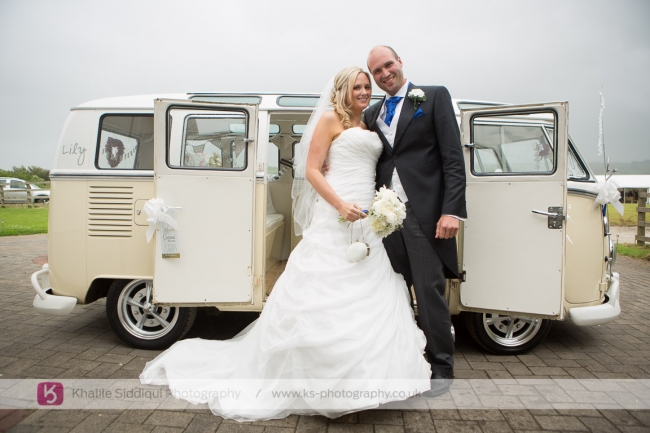 And then this happened......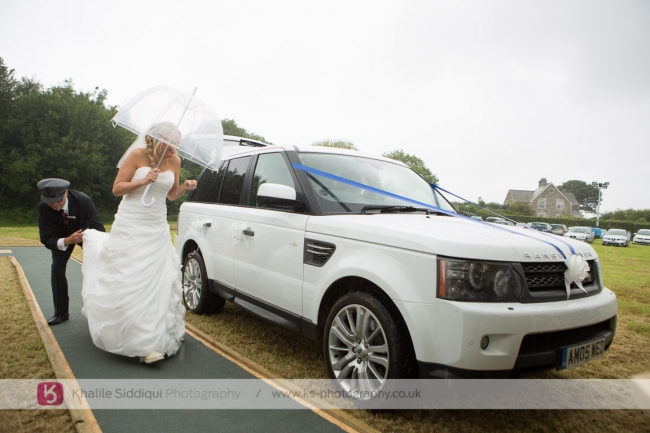 But every cloud has a silver lining and we made the most of it and got a few couple shots with Clare in her "Vu's" supplied "Essence" bridal gown before heading into the "coast2coast" marquee for the wedding breakfast.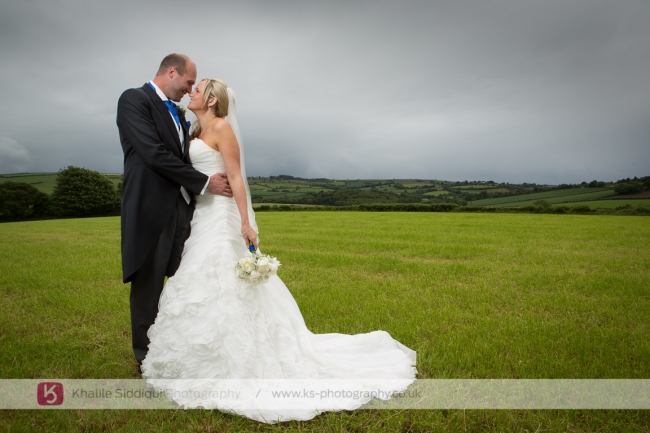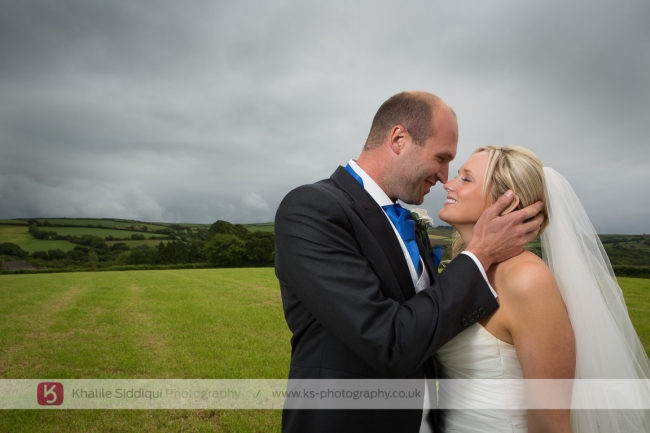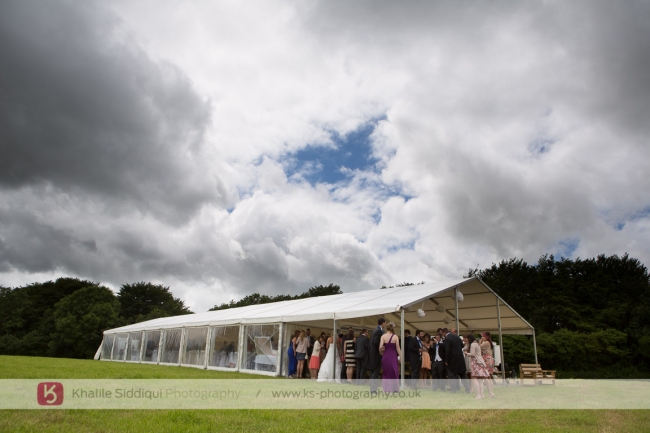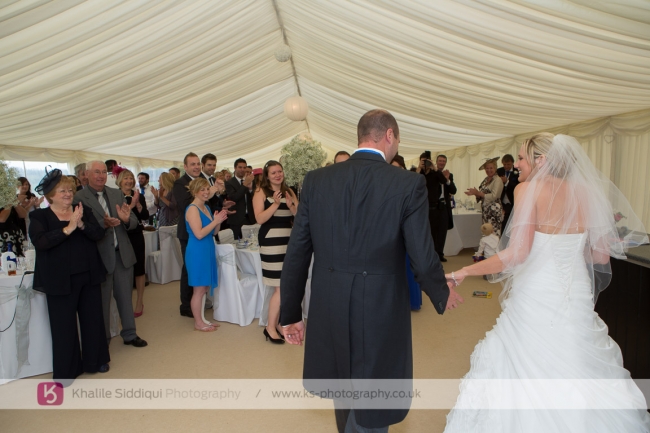 I think Clare and Chris must have catered for every taste with all of the different flavours for their towering "Truly Scrumptious Cake by Becky"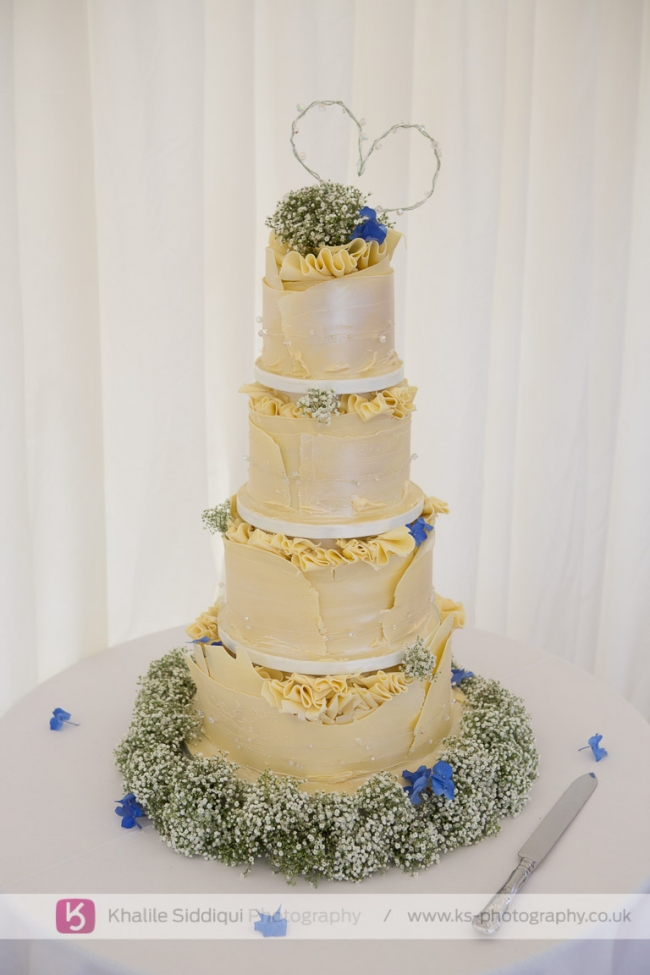 I've heard many memorable speeches but Keith, Clare's dad dropped a major clanger when he called his grand daughter's dad by Chris' brothers name the bestman Steve, which the guests obviously just loved.....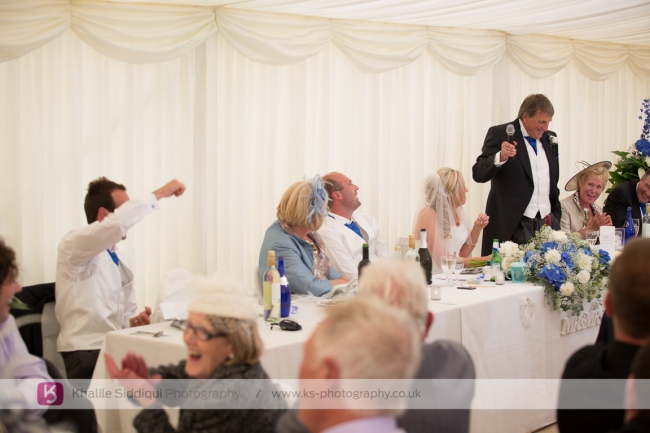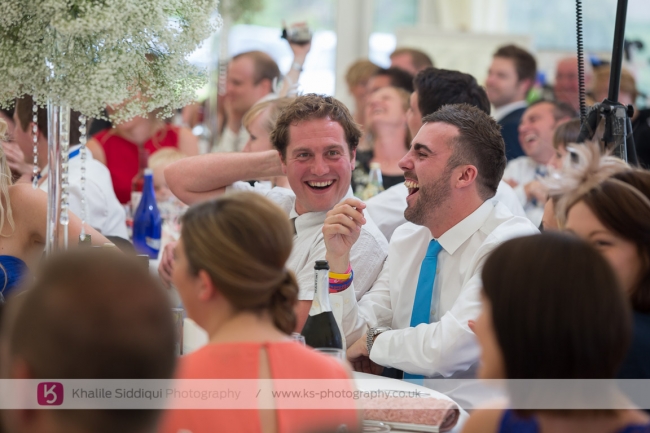 Clare asked "Mr.Bamboozle" to come along to entertain the adults and children alike with his amazing balloon art.
But while that was going on we also set up a photo booth style studio for the guests to leave their mark on the days wedding imagery.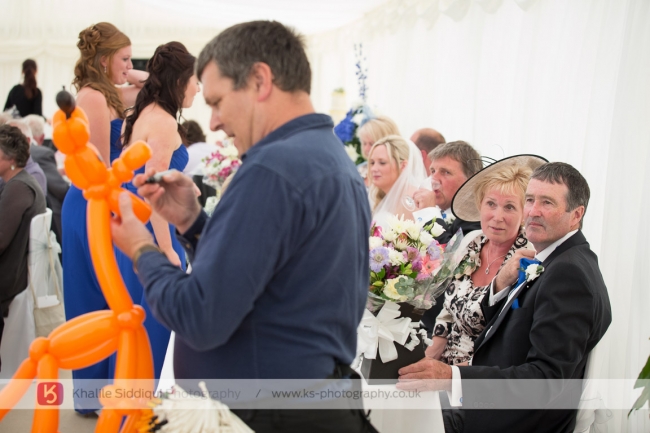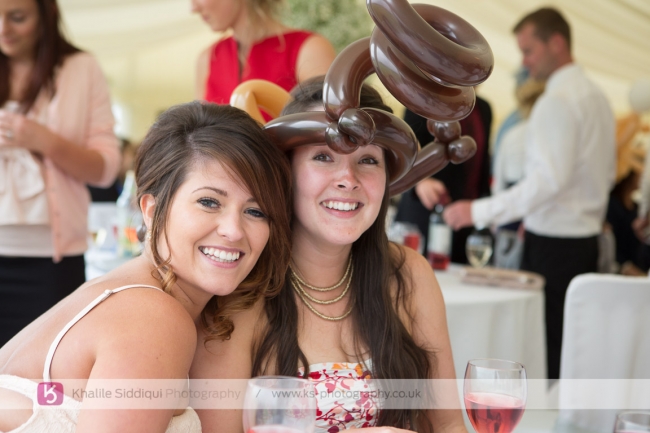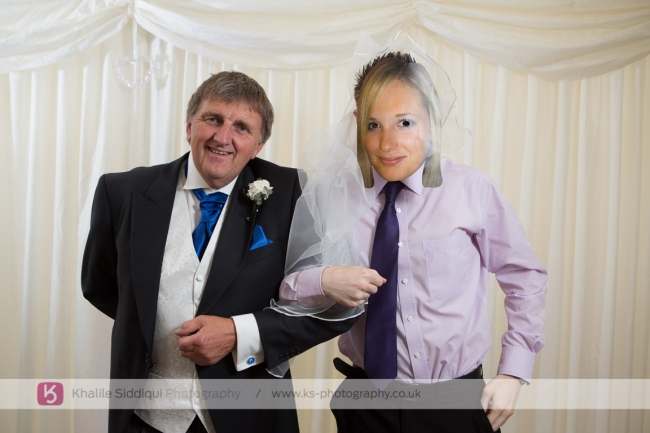 Then it was time for the bouquet toss and the start of the evening entertainment supplied by "Shameless"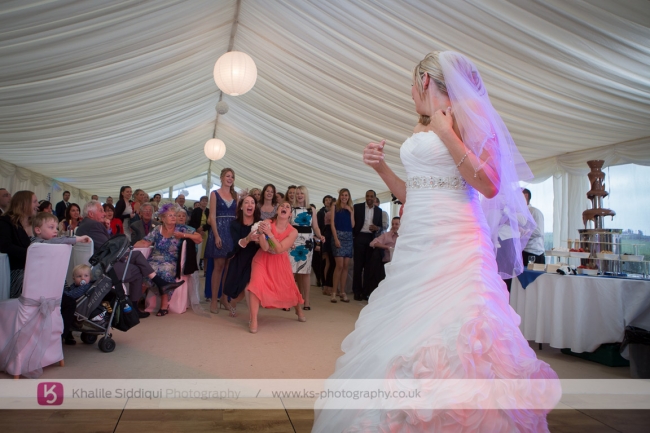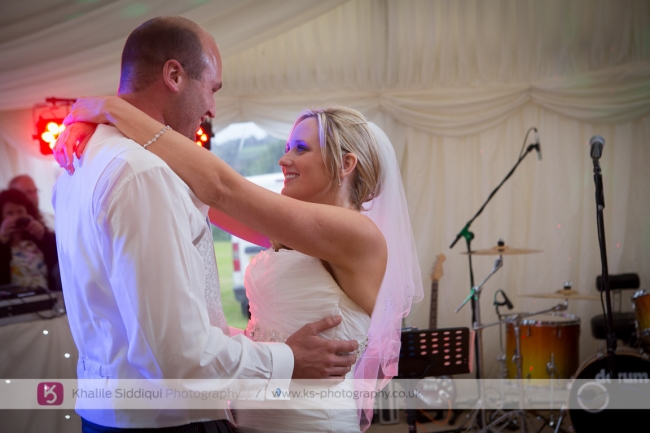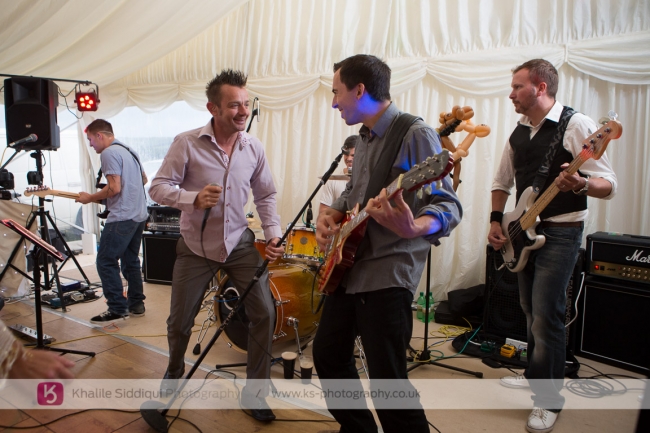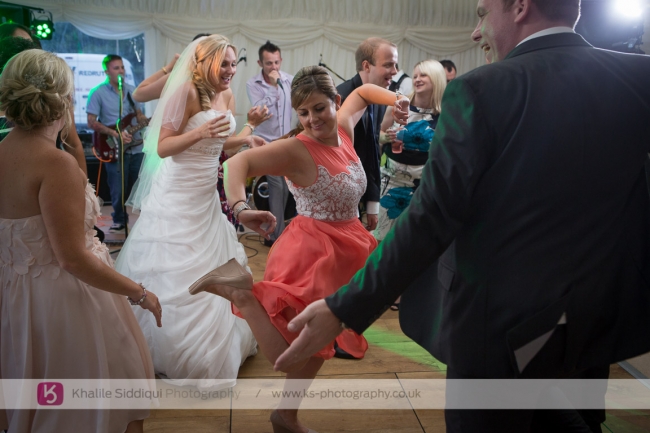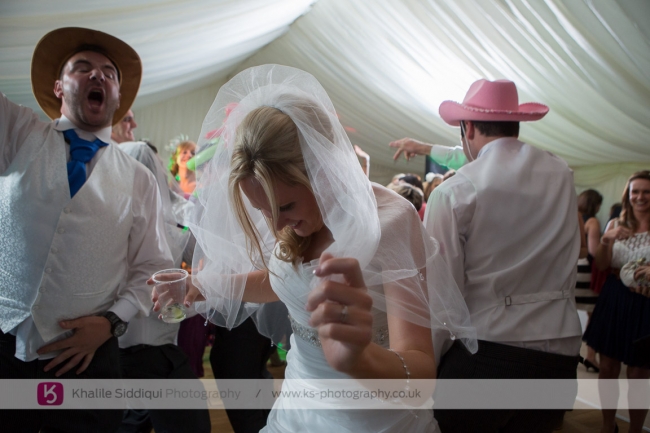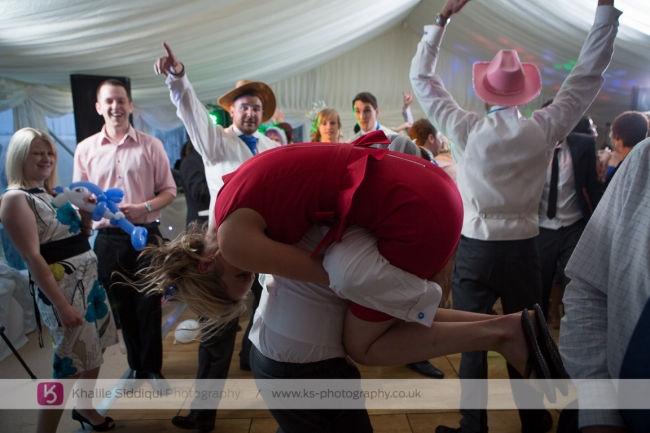 I have to say we were blessed to be involved with this wedding. Clare had recommendations from about five other couples who's weddings we've done in the past all hum-dingers so we had high hopes for their wedding, but I have to say, rain or no rain, it far exceeded all expectations! Clare & Chris you have awesome friends and family, thank you for inviting us into your day.

Lots of love

Khalile & Tamsyn
xxx