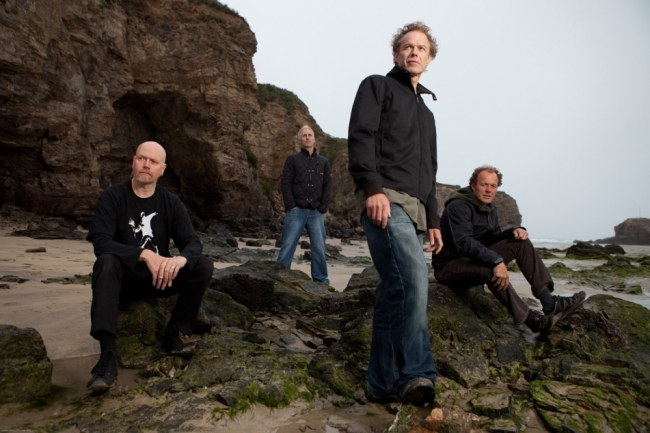 Dolphins Fly PR Shoot
15th November, 2011
Dolphins Fly are a Cornwall based original music band and have been going for a few years now. They are headed up by brothers Dave and Martin Marney.I met Martin of Dolphins Fly just over a year ago while waiting to collect our children from school as one of his sons are in the same class as our middle ch ...
---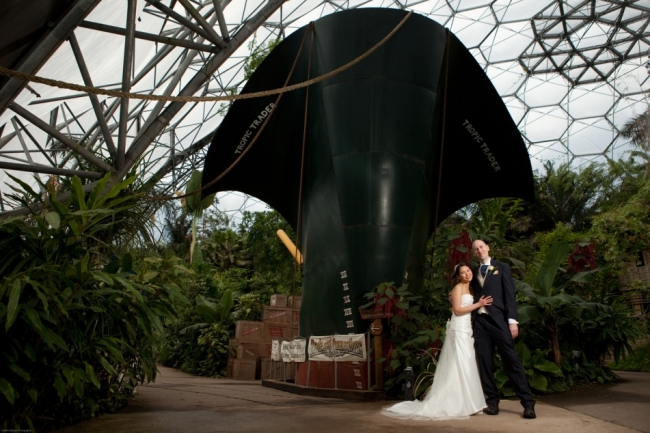 Wendy & Toms wedding at Eden
10th November, 2011
When Wendy and Tom first got in contact about photographing there wedding at Eden I wasn't too sure. Of course I'd be happy to photograph it, but I was wondering, was it just trying a bit too hard to be different and would it be a tad gimmicky. I needn't have worried. The day started at Boscundle manor in St.Austell.&n ...
---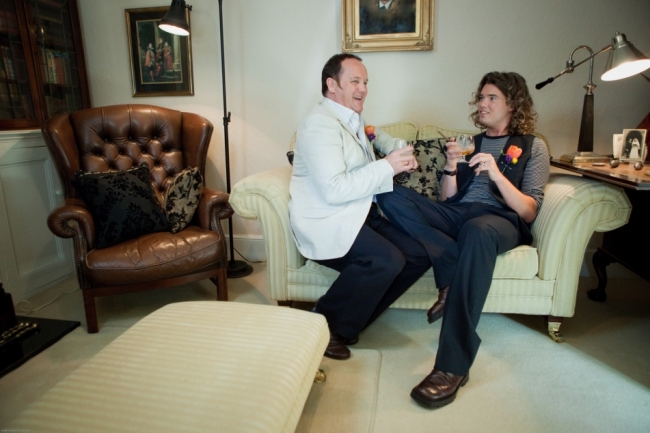 Kevin & Keiths wedding
10th October, 2011
I've photographed a ladies wedding, but this was my first gents civil partnership, and what a way to start!I met the boys at the Boconnoc wedding fair in early 2011 and straight away saw what kind of attention to detail Kevin had. They were really keen on finding the right photographer for their day as they had a ...
---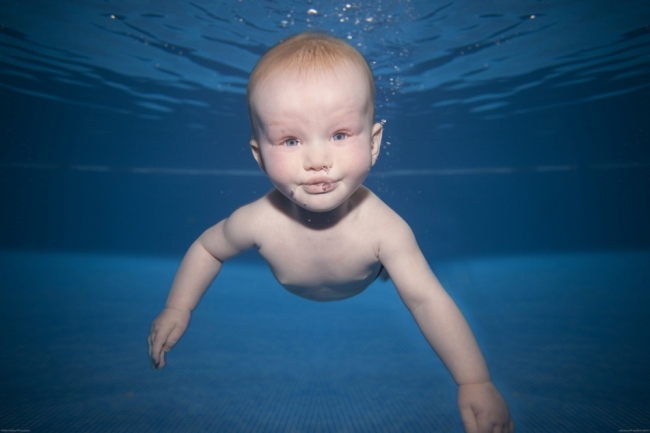 Little Flippers May 2011
31st May, 2011
We had a really good underwater shoot with Little Flippers in May 2011. The shoot was held at Atlantic Reach in the Newquay area. ...
---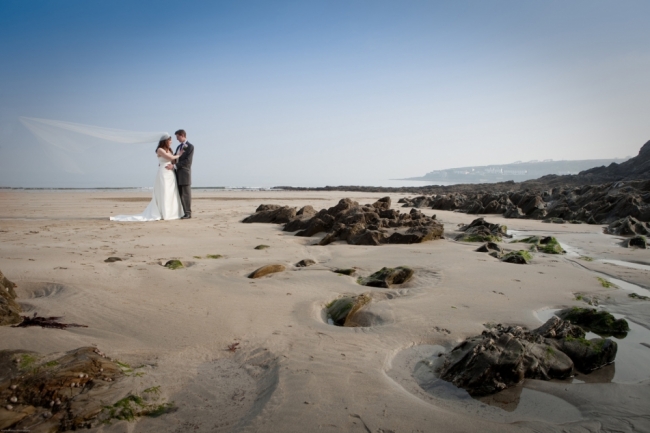 The Rosevine Hotel | Portscatho | Vikki & Tristan
31st May, 2011
This is the intimate and beautiful wedding of Vikki & Tristan held at The Rosevine, in The Roseland peninsula of Cornwall. It was a beautiful March day, not that you'd ever guess by the sun and heat, it felt more like June. We met Tristan, and the Groomsmen/Best (Second best anyway after the bride) lad ...
---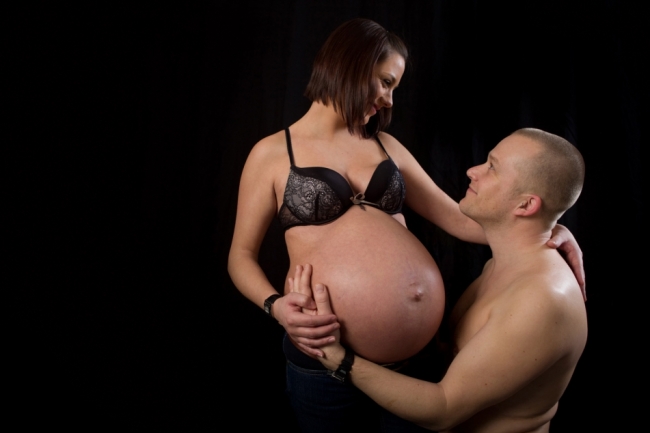 Dani & Davids Pregnancy Photos
13th April, 2011
To celebrate the imminent birth of their son Dani and David commisioned a photo shoot with their daughter for a photo shoot to capture what would probably be the last time Dani would be carrying a child. ...
---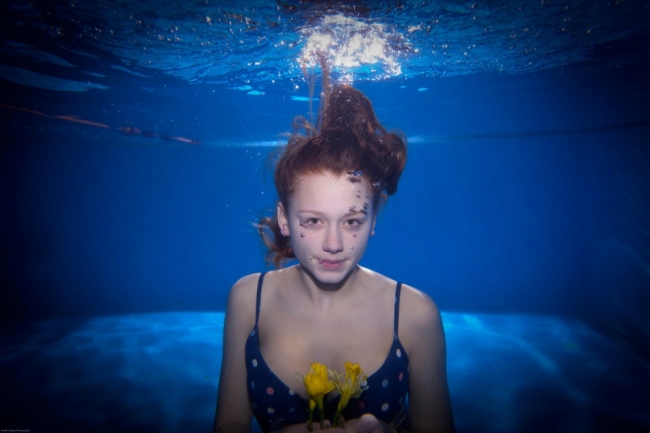 Underwater Photography trials
22nd March, 2011
We've been carrying out some underwater photography trials recently to see if we can get some different results. I'd love to hear your feedback. ...
---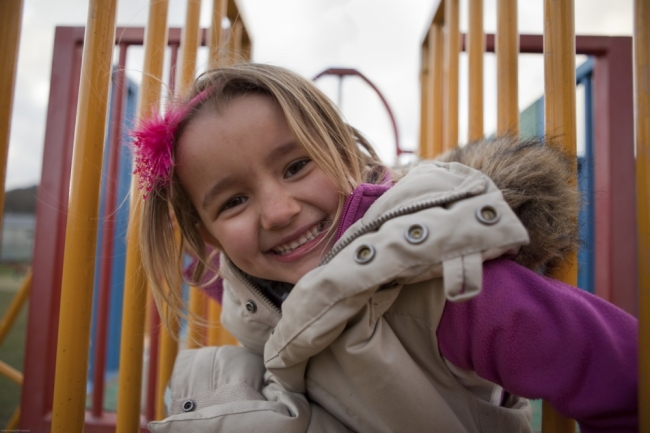 Location Photography Natural Lighting
10th March, 2011
We were just shooting for fun here in Malpas Park, late in the day in the winter, hence Sienna wearing her mothers gillet. ...
---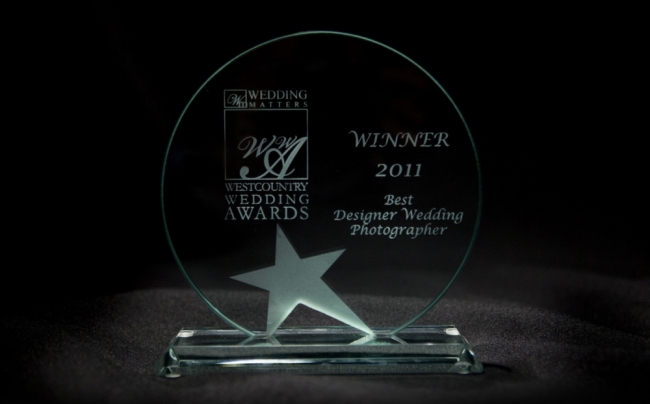 Designer Wedding Photographer | Westcountry Wedding Awards 2011
3rd March, 2011
We are very proud to announce that not only had we made it to the finals of the Westcountry Wedding Awards two consecutive years running, we won the Westcountry Wedding Awards - Designer Wedding Photographer of the Year 2011 category, and were the only photography company in Cornwall to bring home a title.Here is wha ...
---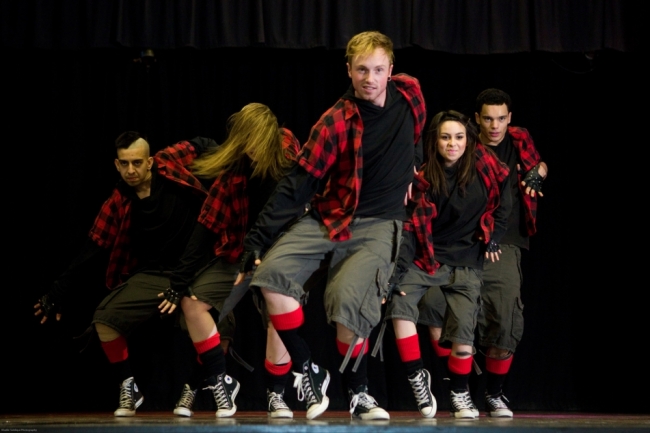 FLAVA & Forget Me Not Charity workshop
1st March, 2011
We've helped St.Austell based Forget-Me-Not Charity (Who help families cope with stillborns and miscarriages) before in the past donating our photographic services, but when Jenny told me about the dance workshop she was putting on with FLAVA for kids to learn a routine and put on a show I didn't really know what to ex ...
---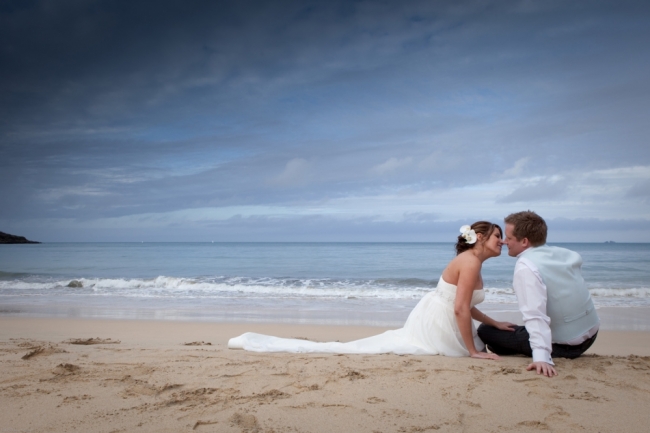 Carbis Bay Hotel | St Ives | Renata & Andy
17th February, 2011
Here we have the late winter wedding of Renata and Andy at The Carbis Bay Hotel.Here's what they have to say about their day:We can't thank Khalile and Tamsyn enough for capturing a perfect wedding day. We were very fortunate to have found Khalile, his service is absolutely amazing.He tailored a package to suit our day ...
---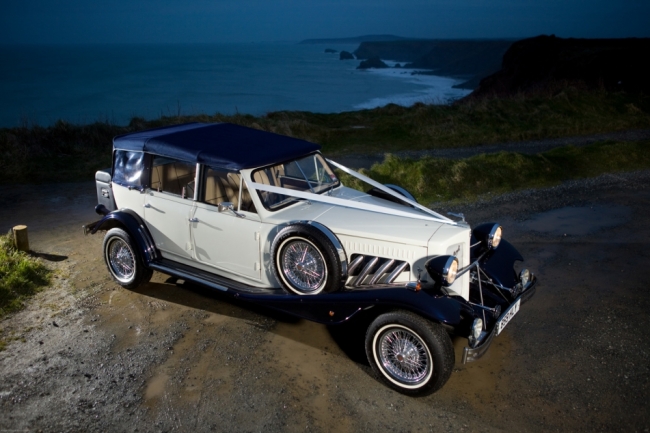 Treverbyn Cars Beauford Shoot
14th February, 2011
Treverbyn Cars have added a new car to there fleet of wedding cars. Following the Capri shoot they commissioned us to shoot their new Beauford. It's got all the class of an old lady but with the reliability of a modern car.For this shoot we were hoping for a nice sunset with vanilla skies and pink fluffy cl ...
---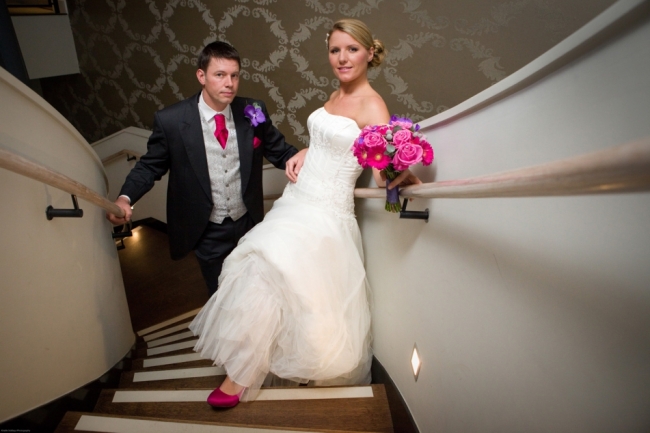 The Cornwall
25th January, 2011
We were commissioned by the very swanky and Uber cool "The Cornwall" hotel in St.Austell, Cornwall to carry out a fashion shoot to obtain images to promote their wedding services at the hotel. I put together a team getting in the counties top make-up artist, hair stylist and florist. We used Lou and Rob who's w ...
---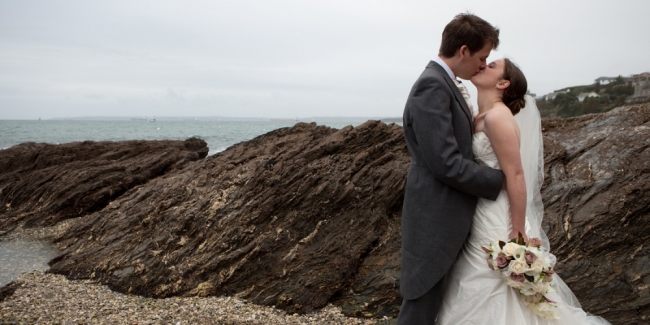 Wed Magazine Feature 1
24th January, 2011
After having many features published in Brides in Cornwall Magazine, I'm pleased to say we have now featured in Cornwall's "WED Magazine" for Charlotte & James wedding at St.Mawes Castle.You can see more images if you click here. ...
---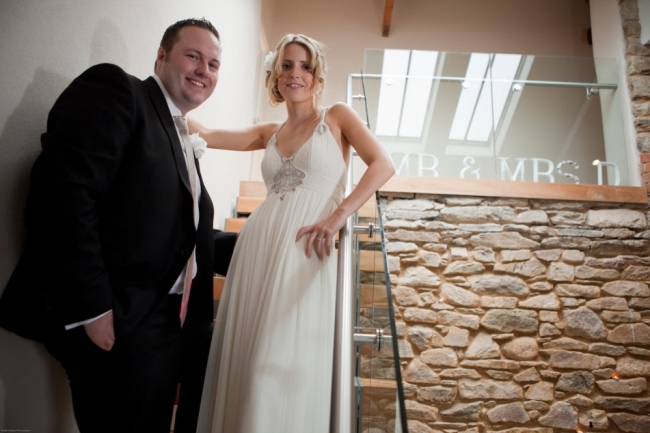 Rock My Wedding Feature
24th January, 2011
After shooting Michelle and Sean's intimate wedding at Trevenna Barn, Cornwall with only seventeen guest, Michelle got in contact with "Rock My Wedding.co.uk" showing them some of her wedding photographs and asked if they would be interested in using the photographs for anything. They decided to use Michelle and ...
---
Wedding TV
24th January, 2011
We were invited by the award winning Boscundle Manor if we would like to join them as they were hosting a special day with Wedding TV's "The Wedding Show" and they wanted to meet the cream of Cornwall's wedding services. We were filmed carrying out a photo shoot on one of the tall ships in Charlestown harbour, ...
---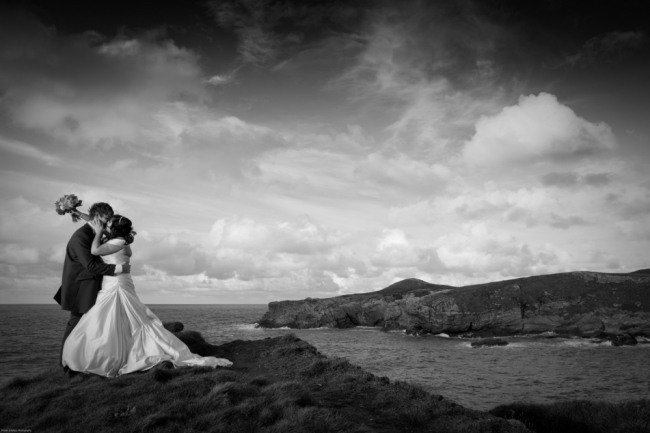 Glendorgal Hotel | Newquay | Liana & George
24th January, 2011
This is the wonderful winter wedding of Liana and George. Here's what they had to say:To Khalile and Tamsyn,We wanted to say a massive resounding thank you for your photography on our wedding day. You both are fantastic. So skilled, talented, creative and friendly, we couldn't have asked for more.Every sing ...
---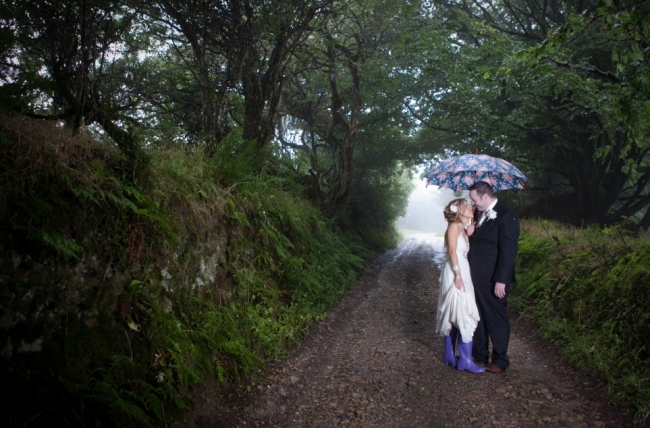 Trevenna Barns | St Neot | Michelle & Sean
24th January, 2011
Michelle and Sean's wedding was highly intimate, having only seventeen guests plus the bride and groom. When Michelle and Sean came to see me about their wedding they were in two minds as to whether to have a photographer at all. Their concerns were that having a photographer along on their very intimate wedding ...
---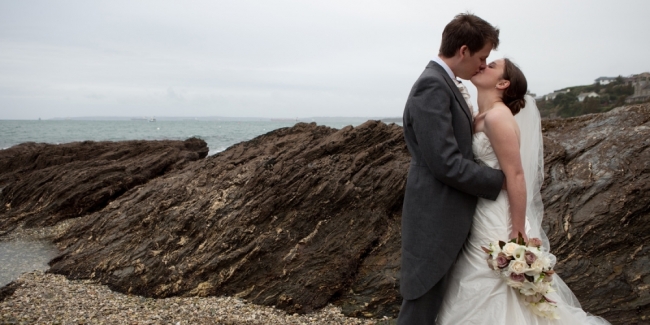 St.Mawes Castle | St Mawes | Roseland | Charlotte & James
24th January, 2011
This is the wedding of Charlotte and James who's ceremony was at Devoran Church, followed by a King Harry Ferry crossing over to the very handsome St.Mawes Castle for their reception.Here's what Charlotte and James had to say:Dear Khalile,Thank you very much for the truly magical way is which you captured our wedding.& ...
---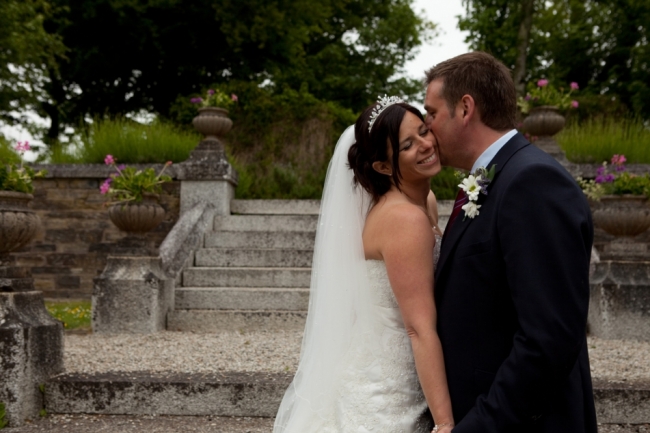 Prideaux Place | Padstow | Jayne & Ben
24th January, 2011
Jayne & Ben's wedding was set in the beautiful Padstow, with the ceremony at St.Petroc's church followed by the reception at the magnificent Prideaux Place.Here's what Jayne and Ben have to say:Khalile - you made our wedding day the most perfect, amazing day with the most perfect,amazing memories to match. Fr ...
---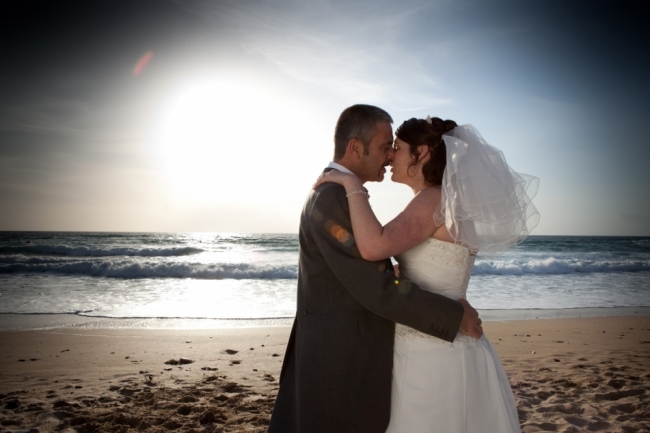 Carn Marth Hotel | Newquay | Claire & Mike
24th January, 2011
Here we have Claire and Mike's wedding at the beautifully sited Carn Marth Hotel in Newquay.Here's what Claire and Mike have to say:Thank you so much for being an integral part of our wedding day. We knew we had made the right decision in booking you from the pre-wedding meeting at the hotel. With the ideas you came up ...
---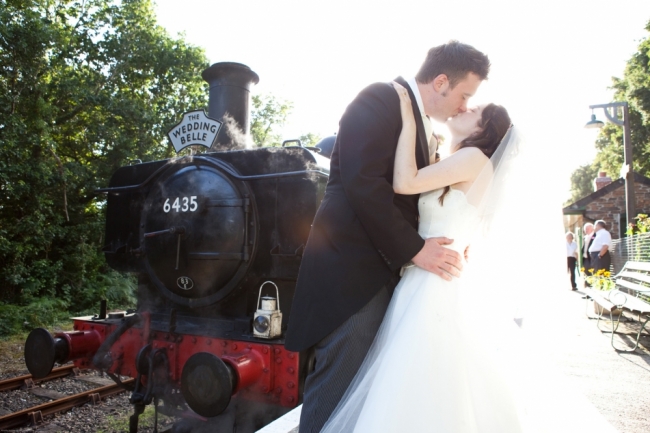 Wenford Railway | Bodmin | Jane & Rob
24th January, 2011
Tamsyn and I actually photographed Jane and Robs wedding on our own 10th wedding anniversary. It was rather nice hearing wedding vows on our own anniversary. Jane's father sadly died around a year before her wedding day. He used to drive the actual train at Bodmin & Wenford Railway that Jane & Rob u ...
---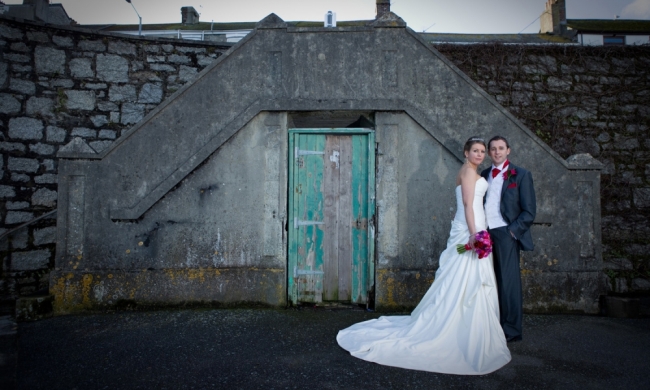 Greenbank Hotel | Falmouth | Jemma & Lee
24th January, 2011
This is the wonderful winter wedding of Jemma & Lee. Who would have thought it was February looking at the photos, except the empty beach!Here's what they have to say:From the first pre-wedding meeting at the venue with Khalile & Tamsyn we knew they would be 100% dedicated to our wedding day. They did not prove ...
---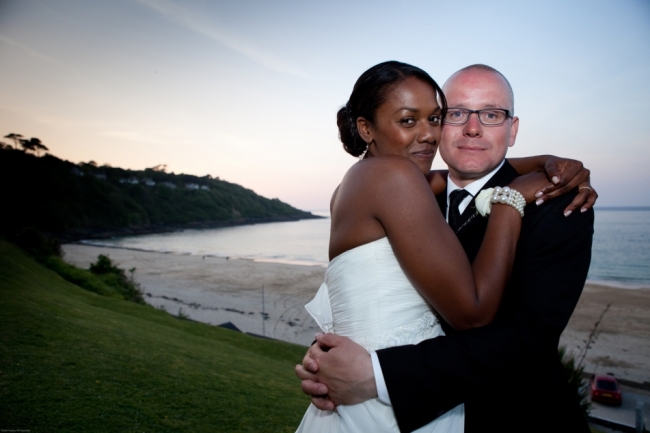 Carbis Bay Hotel | St Ives| Aisha & Jez
24th January, 2011
Aisha & Jez's big day seemed more like a day long party than a wedding day. I think the ratio was about 90% friends and 10% family. A wonderful day for a wonderful couple. Here's what they have to say:We can't thank Khalile and Tamsyn enough for our beautiful wedding photos and album. They were so profe ...
---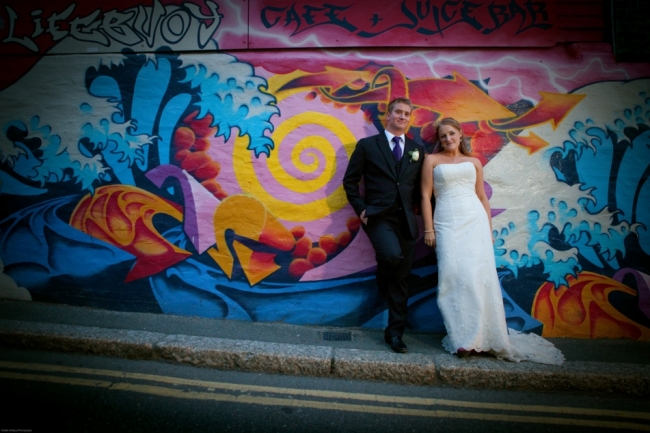 The Headland Hotel | Newquay | Paula & Brad
21st January, 2011
This is the wedding of Paula & Brad at the magnificent Headland Hotel. It was certainly full of spirit. Paula and Brad are certainly not vain in the least, but they were very relaxed in front of the camera, and we got some really great shots together. The more you let yourself go, the better the p ...
---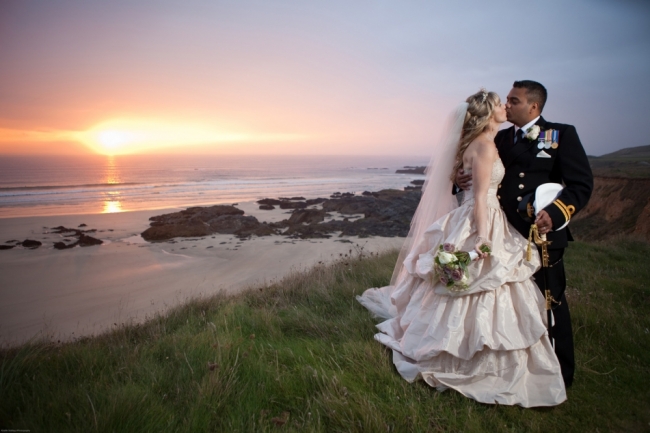 Rosewarne Manor | St.Erth Church | Lisa & Cecil
21st January, 2011
Its always nice seeing everyone dressed up for a wedding, but when the boys are in Naval Officers ceremonial dress, you know it's going to be a photographic treat!Here's what Lisa and Cecil have to say: We are both so delighted that we had the opportunity to clutch a slot in Khalile's busy schedule to photograph our we ...
---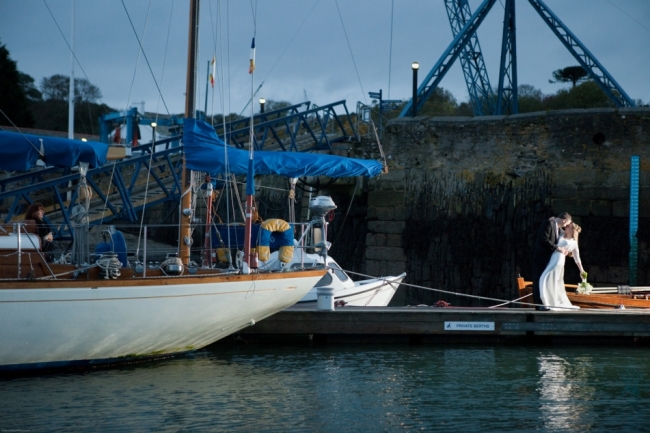 St Michaels Hotel | Mylor Harbour Church |Kate & Tim
21st January, 2011
When Katie and Tim told me that they were both professional opera singers and that twenty-five of their opera singing friends were going to make up the choir, I knew it was going to be special. I wasn't wrong, I get goosebumps every time I think about that service! Here's what Katie and Tim have to say: "We ...
---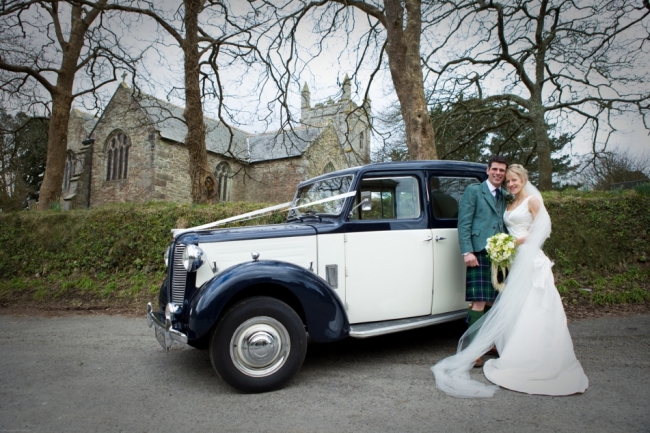 Scorrier House | Perranzabuloe Church | Jemma & Charlie
21st January, 2011
This is the wedding of Jemma and Charlie. Jemma being a local girl and Charlie and his family from Scotland. This was one wild wedding. The Cornish know how to party and so do the Scots, but mix them together, and you have the recipe for a fun fueled party. When the bagpipes came out at 10pm pri ...
---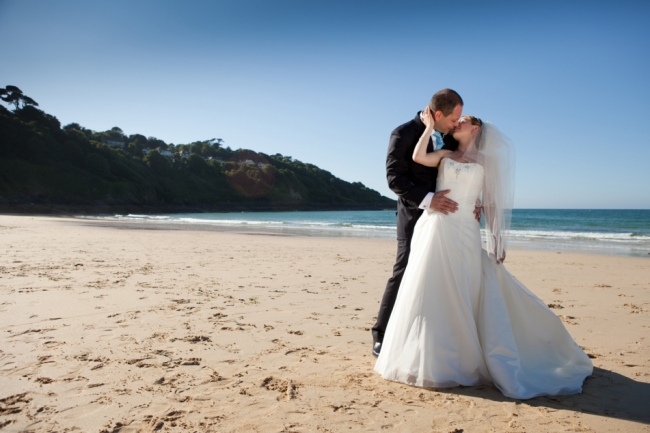 Carbis Bay Hotel | Kate & Jaco
21st January, 2011
Here we have the wedding of Kate a local girl and Jaco her South African husband which took place in 2010 during the South African World Cup. I'd never heard a vuvuzela before, but that during the speeches, added to the half African menu and South African beer favour for the male guests, all helped bring a taste ...
---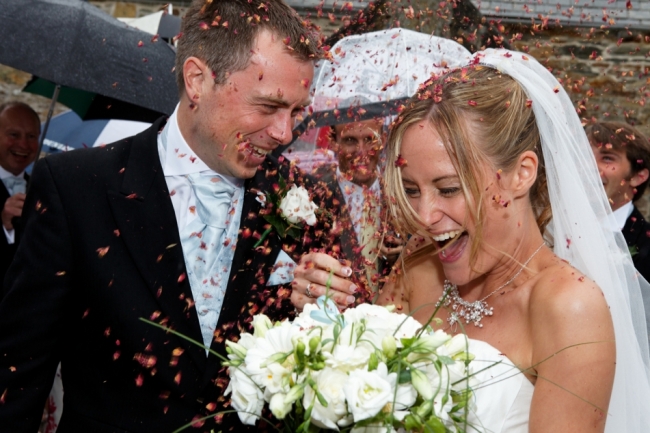 Glendorgal Hotel | Newquay | St.Columb Minor Church | Sara & Richard
21st January, 2011
Some weddings stick in my head for different reasons. Apart from being one of my favourite weddings of the year, this wedding will always stick in my mind due to the fact that one of the chauffeurs very nearly ran himself over with his own vehicle with the bridesmaids sat in the back in horror!Here is what Sara & ...
---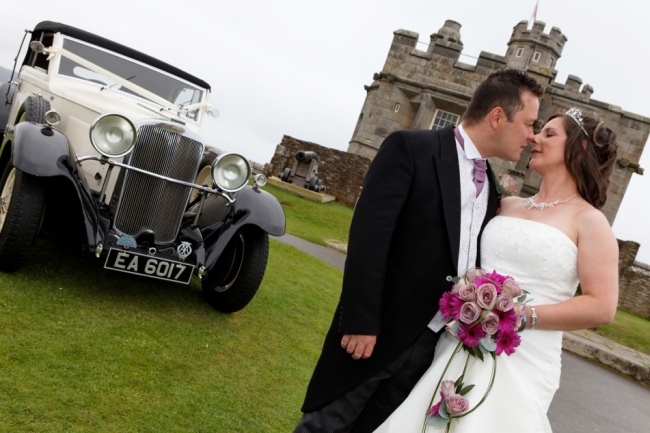 Pendennis Castle | Falmouth | Melissa & Andrew
21st January, 2011
Never mind the county, venues around the country don't come much more impressive than Henry VIII's Pendennis Castle. A lot of photographers for some reason shy away for this venue, but I absolutely love it, and what sane person wouldn't love getting marred at a fairy tale castle. Here we have the wedding of Melissa and ...
---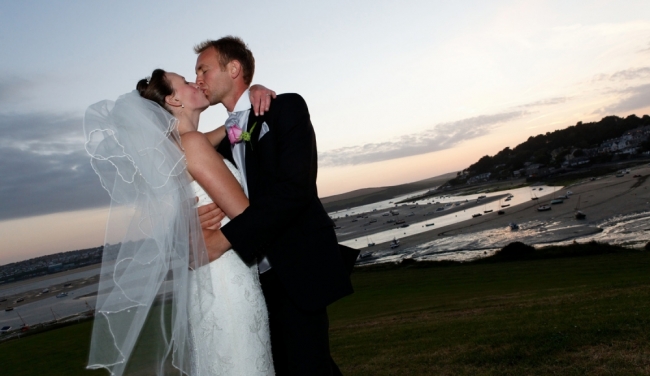 Porthilly Farm | St.Kew Church | Amy & Matt
21st January, 2011
The wonderful wedding of Amy and Matt. One common factor in most of our weddings are tight knit families. This one was a prime example. The ceremony was at the majestic St.Kew church with the reception at the equally majestic site of Porthilly. This venue is by far my favorite site for a marquee ...
---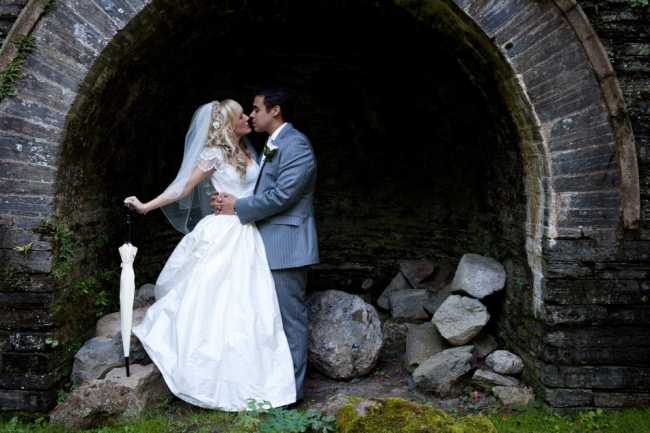 Paul Ainsworth No.6 Restaurant | Padstow | Prideaux Place | Emma & Paul
21st January, 2011
Emma & Paul's wedding was a rather intimate affair with only 45 guests in total, but what it lacked in numbers in made up for in spirit. It started with us meeting the boys on the quay in Padstow, and I was expecting just the grooms men, but Paul invited all the males invited to the wedding. This tight nit feel car ...
---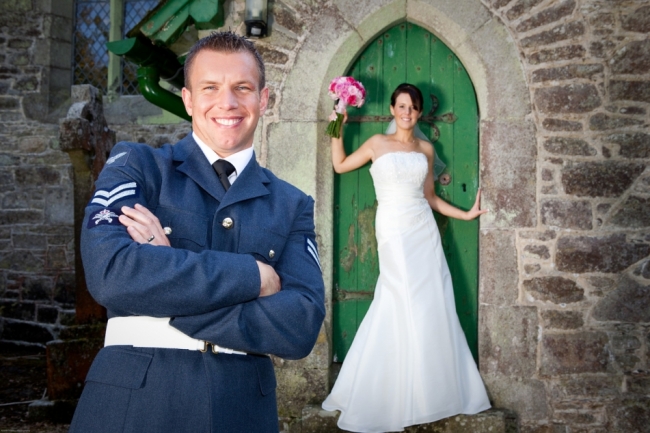 Treverbyn Church | Lanhydrock Golf Club | Holly & Paul
21st January, 2011
Here we have photos from Holly & Paul's wedding at Treverbyn church and Lanhydroc Golf and Country club, Cornwall.This is what they have to say about us:Well, where do i start!?The photographs of our wedding were absolutely out of this world. So much better than we could ever have imagined. The shots are so b ...
---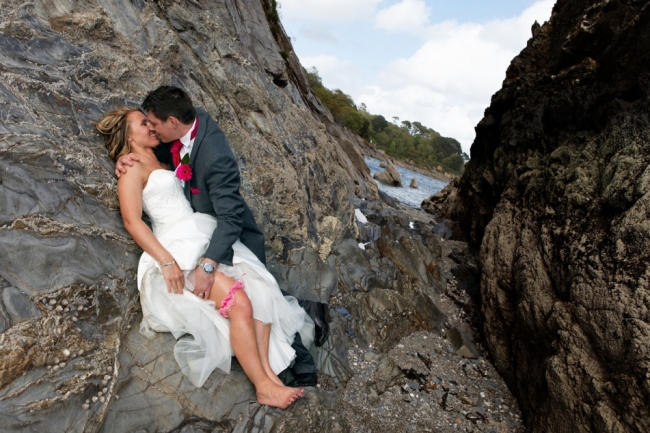 Trebar Gardens | Lou & Rob
21st January, 2011
Louise and Rob had their wedding ceremony at Probus church then on our way to Trebar Gardens for their reception we stopped off at Maenporth beach for a few photos. Here's what they have to say about their day: Well what can we say?!The photos are absolutely wonderful and completely capture the spirit, fun and romance ...
---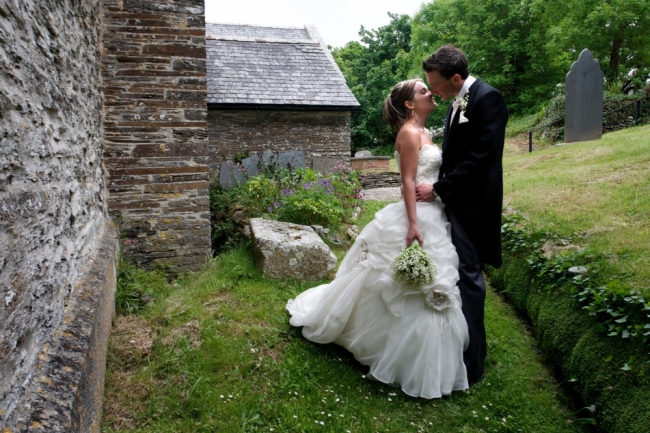 St.Ervan Church | Emily & James
21st January, 2011
Emily and James were married at the very well hidden St.Ervan church near Padstow. Here's what they have to say:We would like to say a huge thank you to Khalile and Tamsyn for taking the photos on our special day. They made us feel completely relaxed and we loved the mixture of photos that were taken. James ...
---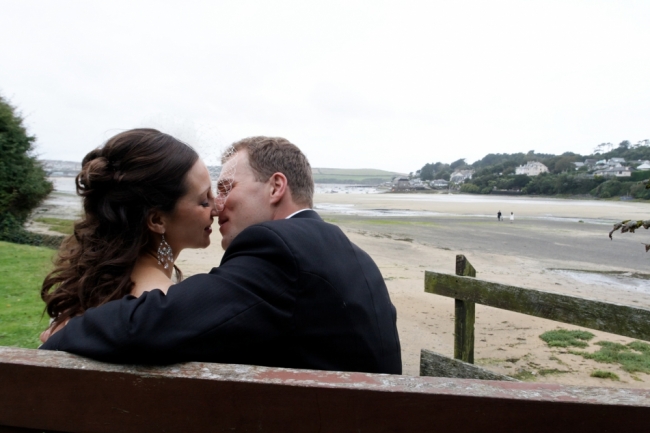 Porthilly Farm | Rock | Paula & Paul
21st January, 2011
If you are looking for a venue with a beautiful intimate church, a private beach, stunning estuary views, in the very fashionable Rock, north Cornwall area, then this place ticks all the boxes. You can have your marquee in a private field with uninterrupted 180 degrees estuary views overlooking the camel estuary lookin ...
---