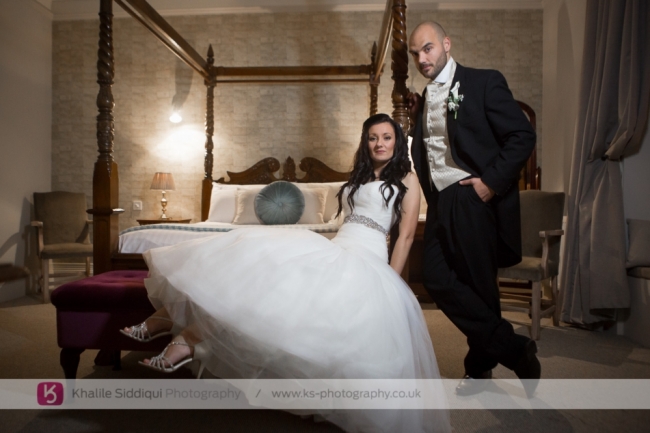 Alverton Hotel Wedding | Laura & Matt
31st December, 2014
We had the pleasure of first meeting Laura and Matt over four years ago when Laura was head bridesmaid at her friend Lianna's wedding. But on Saturday the rolls were reversed for Laura and Matt's wedding at 'The Alverton' in Truro. It's always such a joy to cover a wedding with past couples and guests we kno ...
---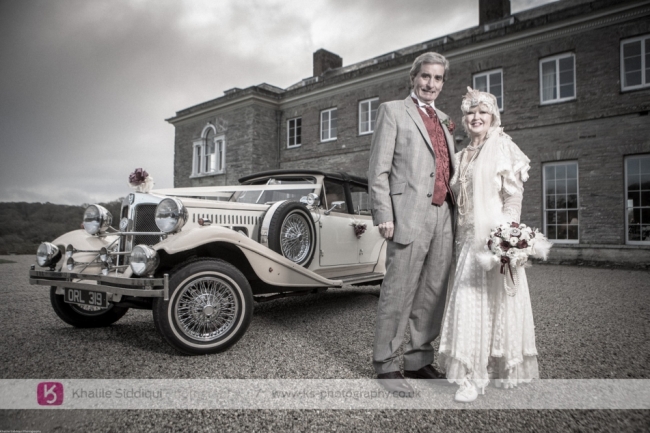 1920s Boconnoc Estate Wedding | Joanna & John
23rd December, 2014
Joanna & John booked us for their 'Boconnoc Estate' wedding after receiving a recommendation from the estate about ourselves. Despite booking us around May time we didn't get to meet up until just a couple of weeks prior to their 1920's winter wonderland wedding.When we met, Joanna described her styling for the day ...
---
Equine Photography with Ellie Tripp on Perranporth Beach
27th November, 2014
I was approached by Ellie's mum Sarah when she enquired if I'd do an equine shoot on Perranporth Beach. Naturally I jumped at the chance! Ellie and her pony were doing the BSJ circuit around the country and were achieving great things. But despite still being in her teens time catches up with everyone and Ellie came to ...
---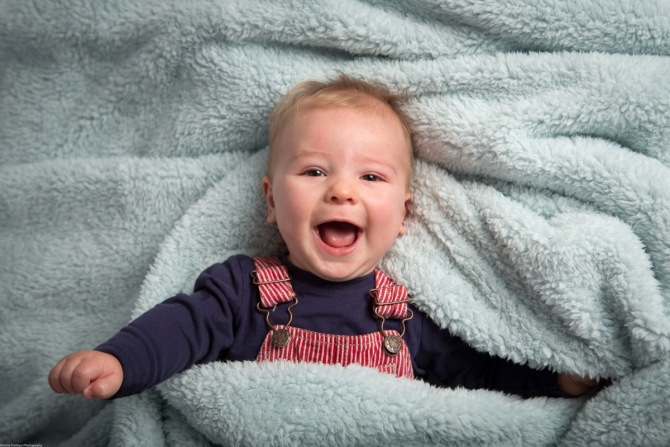 The Talen Family photo session
20th November, 2014
It was a real treat to see Alison and Paddy again after shooting their wedding a few years ago in St Austell. They came to the studio for a family photo session and we went for a few looks but all were shot here in the studio. ...
---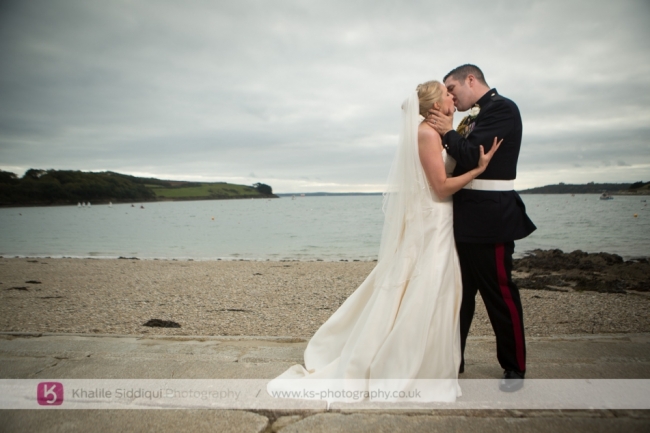 St Mawes Wedding | Emily & Aran
29th October, 2014
Emily and Aran came across us for their St.Mawes wedding after receiving a recommendation from the culinary maestro that is 'Jamie Beetham' who was doing the catering for their wedding. Emily came over to see me back in February with her mum, but I didn't get to meet Aran until Thursday (Two days before the weddi ...
---
The Ley Family Photo Session
11th October, 2014
We were fortunate enough to have photographed Christie and Robs wedding a couple of years back and now that they've had their little girl they came calling again for a new born shoot. ...
---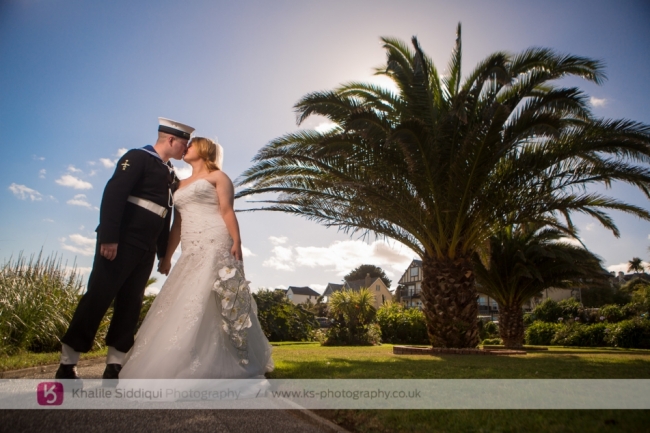 St Michaels Hotel Wedding | Jess & Sam
7th October, 2014
We had another of those keeping it in the family weddings on Saturday with Jess and Sam at their 'St Michaels Hotel' wedding. We were fortunate enough to have covered Jess' big sisters wedding three years ago, so we were thrilled when Jess and Sam came round two years ago, and booked us for their big day. Our day start ...
---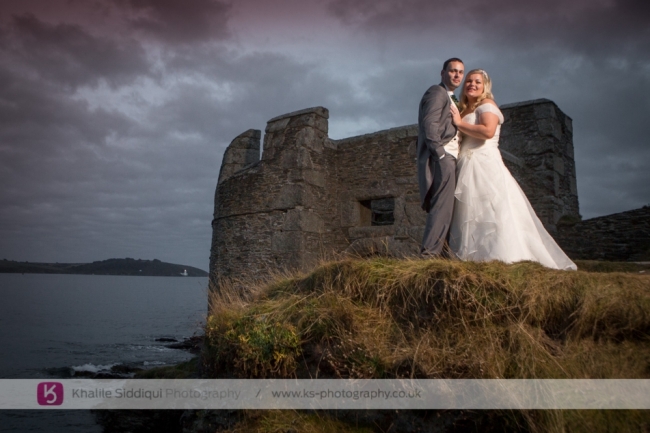 Merchants Manor Falmouth Wedding | Sophie & Gary
29th September, 2014
Everyone works hard on the run up to their wedding, but I don't think many go through as much as Sophie and Gary did for their 'Merchants Manor' Wedding. We came across each other at another wedding that we were shooting a couple of years ago, and were fortunate enough to be sitting on the same table as Sophie, Gary, t ...
---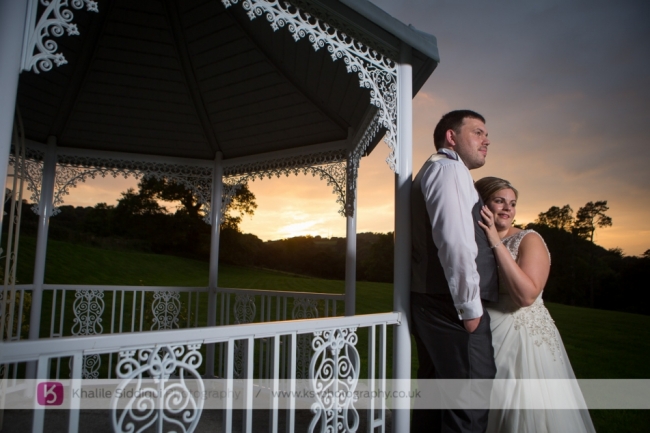 St Elizabeths House Plymouth Wedding | Sarah-Jane & Mike
24th September, 2014
Sarah-Jane and Mike booked us for their 'St Elizabeth House' wedding after stumbling across us after a chance meeting at The Royal Cornwall Show last year where we were exhibiting in the wedding marquee. Sarah-Jane and Mike are a really sweet couple who had strong ideas about the imagery they wanted for their wedding d ...
---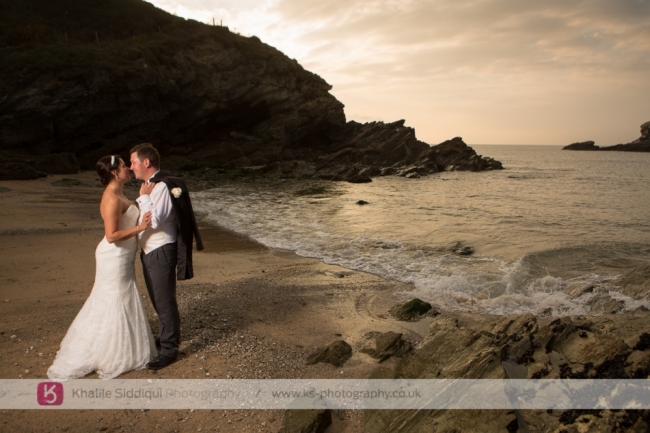 Glendorgal Hotel Newquay Wedding | Katie & Sam
23rd September, 2014
Katie and Sam booked us last year for their "Glendorgal Hotel" wedding in Newquay after receiving recommendations from former brides of ours, and other friends too. We always meet up with our couples prior to their weddings, but I have to say it was lovely to get to see so much of Katie prior to her wedding as she used ...
---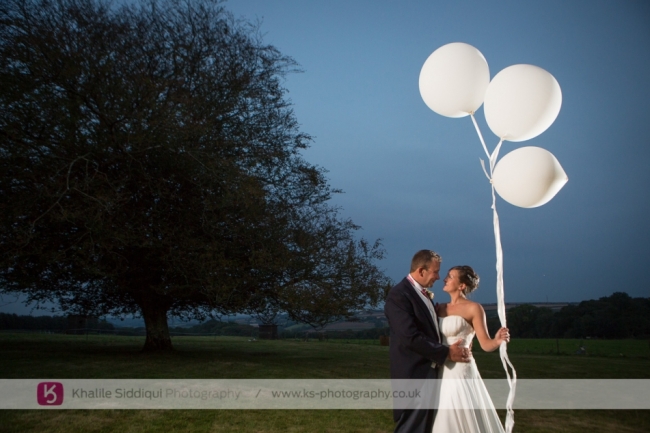 Colquite Estate Wedding | Veryan & Steve
15th September, 2014
We were fortunate enough to cover Veryan and Steve's St.Kew church wedding with the reception at "The Colquite Estate" after they received a recommendation from "Vu's Bridal" in Wadebridge, where Veryan sourced her bridal gown via her dear friend Hanna. Our day started at the beautiful "St.Moritz Hotel" where Veryan an ...
---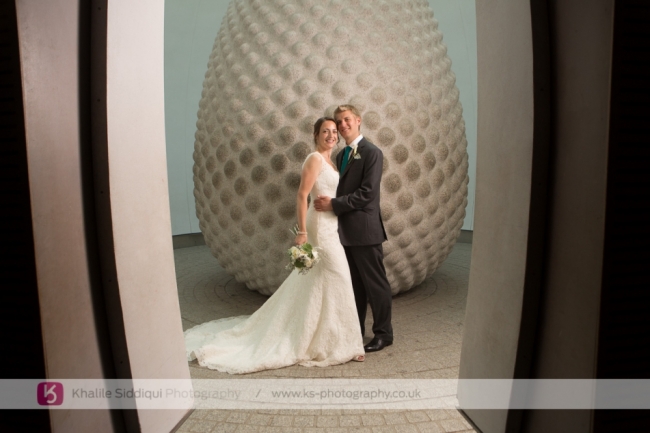 Eden Project Wedding | Sharon & Tim
8th September, 2014
Sharon and Tim booked us for their "Eden Project" wedding on recommendation, and apart from meeting Tim very briefly at a wedding fair, I didn't get to meet the pair until Thursday, two days before their wedding. After dropping Tams off at Eden to meet with Tim and the boys greeting the guests, I headed to the nearby h ...
---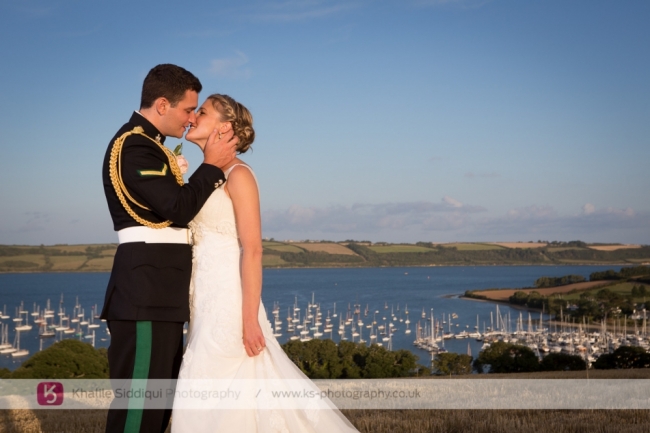 Restronguet Wedding | Sarah & Matt
27th August, 2014
Sarah and Matt chose as for their Perran-ar-worthal church wedding as Sarah and I go way back to 2005 when she worked in an office above our old photo lab in Truro. She's used us several times to photograph her two sons and also recommended us to her sister who used us for her wedding back in 2010 (Hello Paula and Brad ...
---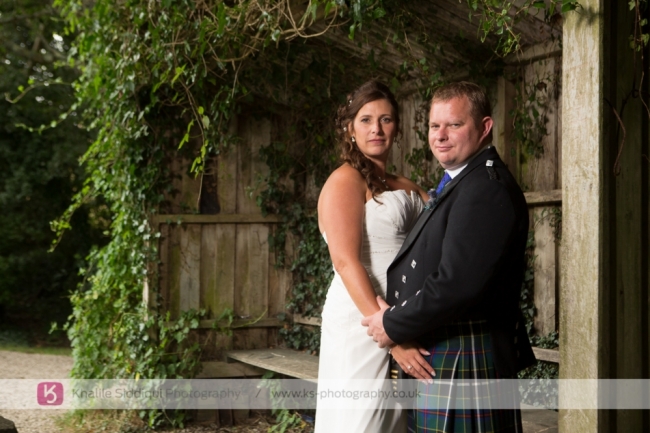 Camel Centre Wedding | Alanna & Ricky
19th August, 2014
Alaana came across me at The Headland Hotel wedding fair a couple of years ago and decided instantly that we were the team to cover her and Ricky's "Cornish Camel Centre" wedding. She told me at a pre wedding meeting that she'd only agreed to Ricky's wedding proposal as long as she had the final say on the photographer ...
---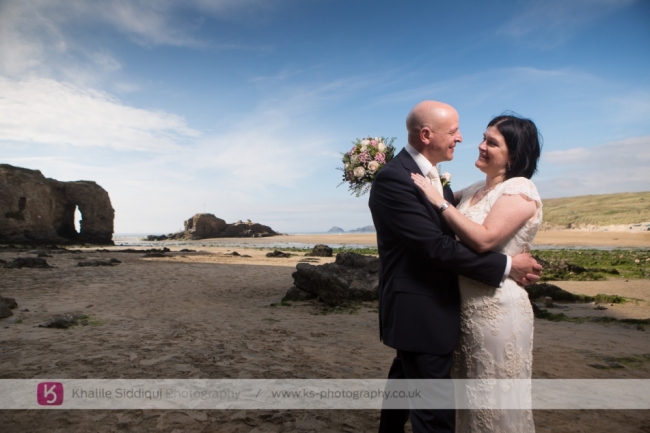 Truro Town Hall Wedding | Donna & Jerry
22nd July, 2014
Jerry and Donna came to me about their "Truro Town Hall Wedding" as Jerry and I go back quite a few years. I first met Jerry when I photographed his daughters Fi & Lucy for the first time when we had the photo lab in Truro when they were in early secondary school. They are now beautiful young ladies leading their o ...
---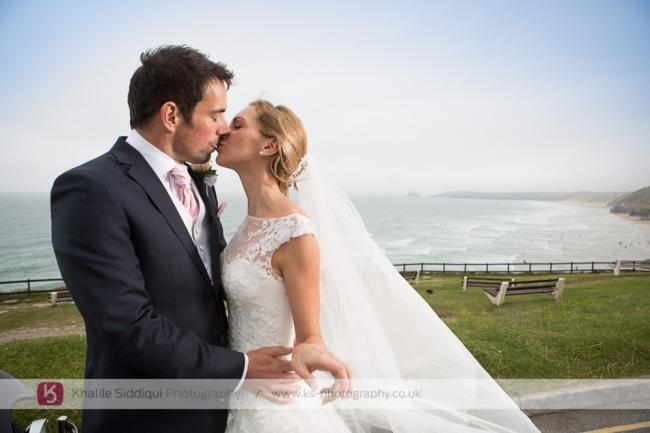 Perranzabuloe Wedding | Michelle & Colm
14th July, 2014
Part two of our Antipodean fortnight belongs to Michelle and Colm who got married at Perranzabuloe church, which is our local one. Michelle and Colm received a couple of recommendations about our services, one from Matt and Marissa who used us a couple of years ago (Thanks Guys). The other from her dear sister Claire w ...
---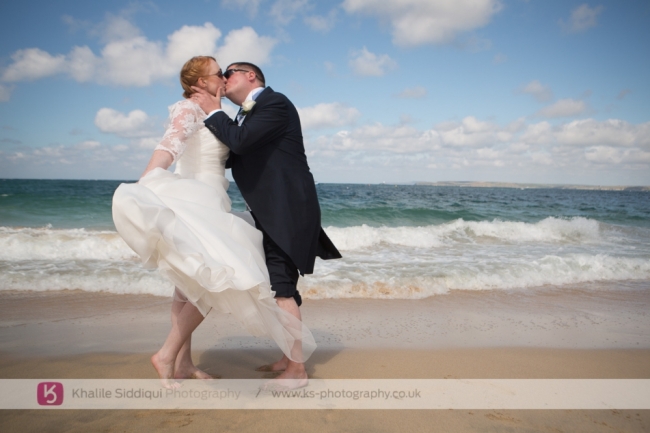 St Ives Harbour Hotel Wedding | Sam & Robbie
10th July, 2014
I'll always remember this wedding at "St Ives Harbour Hotel" for three reasons, firstly because it was Robbie Williams and Sam Beard. No not the singing Robbie Williams although I'm sure he's really good in the shower. Secondly because the numbers trebled within the last couple of weeks, from two to six and thirdly, we ...
---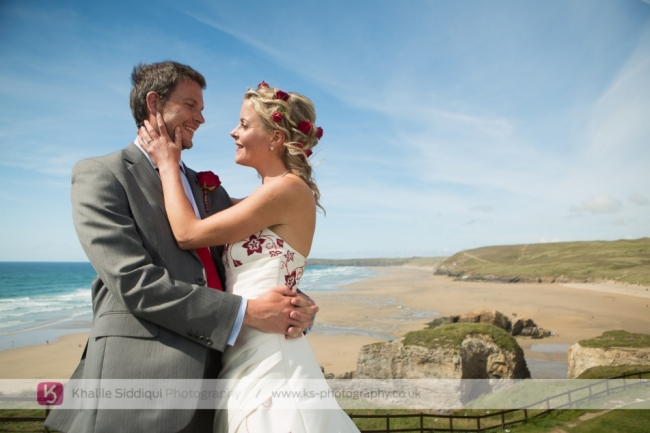 Seiners Wedding | Charlotte & Alex
7th July, 2014
Well this was going to be my antipodean fortnight as when Charlotte and Alex booked us for their "Seiners" wedding they were living in New Zealand, and next weeks couple are living in Oz, but when I caught up with Charlotte and Alex last week we had the wonderful news that they'd decided to come home to lay roots in Ch ...
---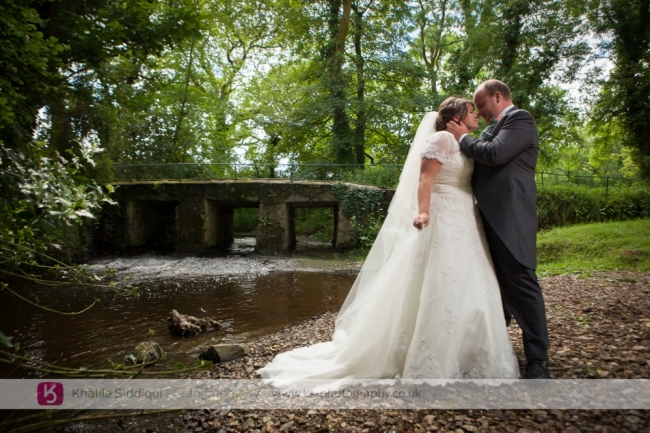 St Breock Church Wedding | Sarah & Neal
30th June, 2014
Sarah & Neal's St Breock church wedding will stay in my memory for many reasons, but none least because not only is Sarah's aunty married to Tamsyns brother, but when we arrived in the morning Neal's Mum Di told us she was first cousin's with Tams Dad!!! (Tams has a large extended family "The Eddy's")."Tams" was do ...
---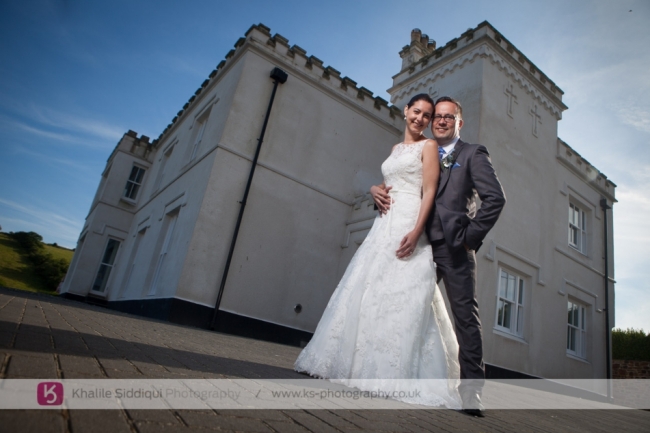 Polpier House Wedding | Louise & Richard
26th June, 2014
Louise and Richard tracked us down for their "Polpier House" wedding in Mevagissey after receiving a recommendation from Sarah at "Perfect Preparation" and we're certainly glad that they did. It was our first wedding at Polpier and what a beautiful venue it is. It's a large, imposing, classically modern, self catering ...
---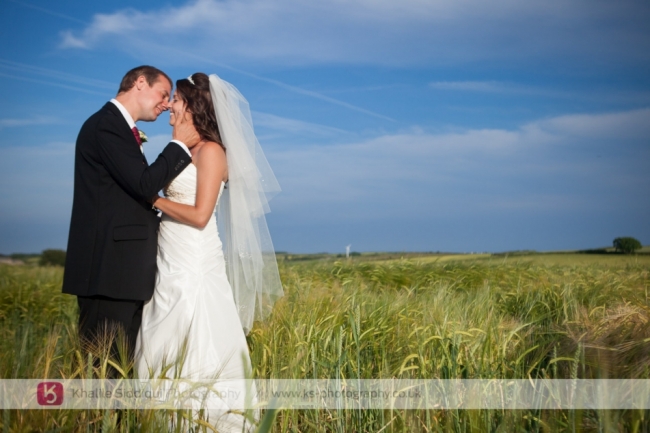 Pelynt Church Wedding | Kim & Mark
23rd June, 2014
It's funny how time warps and does strange things. Kim and Mark booked us what seems like ages ago for their Pelynt Church wedding, after multiple recommendations from friends, but it was only two days prior to Tamsyn breaking her ankle. It's gone so quickly as we've done so much already this year, but also feels like ...
---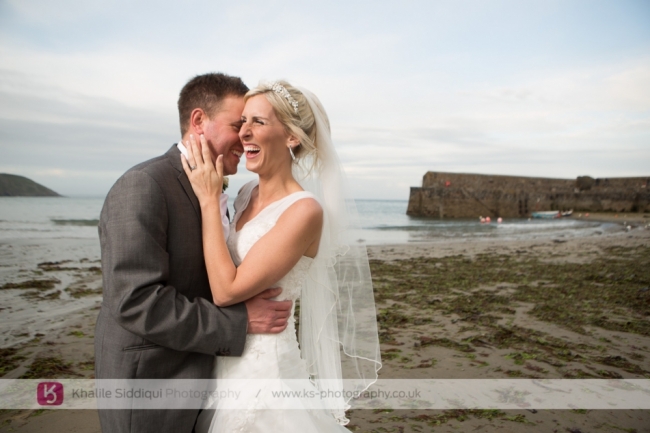 Llawnroc Hotel Wedding | Jane & Malc
9th June, 2014
Malcolm bless him decided to leave the planning of his wedding to his now beautiful bride Jane. And Jane working in a key role at The St.Enodoc Hotel knows a thing or two about quality, but having never been married before trusted her good friend Kate the hotel manager when she recommended us as wedding photographers ( ...
---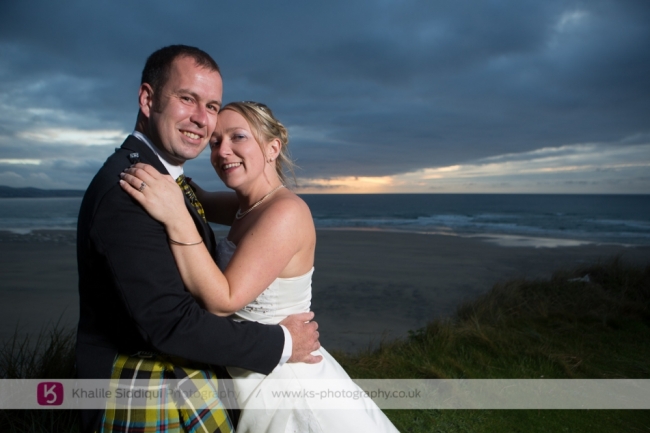 St Euny Church Wedding | Debbie & George
28th May, 2014
Debbie and George came to us a year ago about their St.Euny Church wedding after receiving multiple recommendations from family and friends on the young farmer circuit. When George described where his families farm was I knew straight away, "The Richards of Cornwall" farm shop surrounded by acres of daffodil fields bet ...
---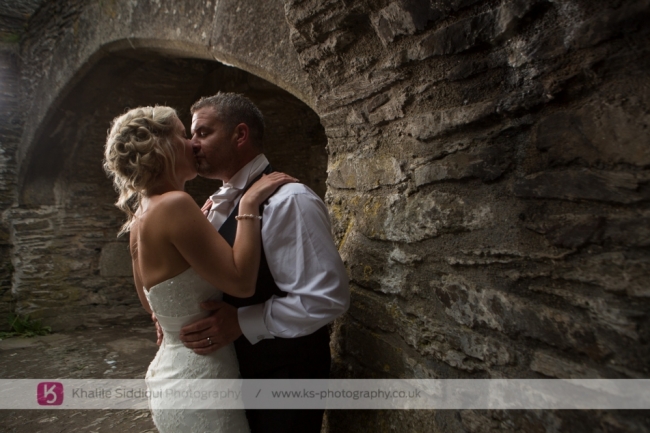 Falmouth Hotel Wedding | Leeann & James
27th May, 2014
Leeann & James' "Falmouth Hotel" wedding was a funny one. I only got to meet them for the first time about three weeks ago, but going on recommendations, they'd made their mind up who was going to do their wedding photography long before they met us. And going on the people who recommended us I just knew Friday's w ...
---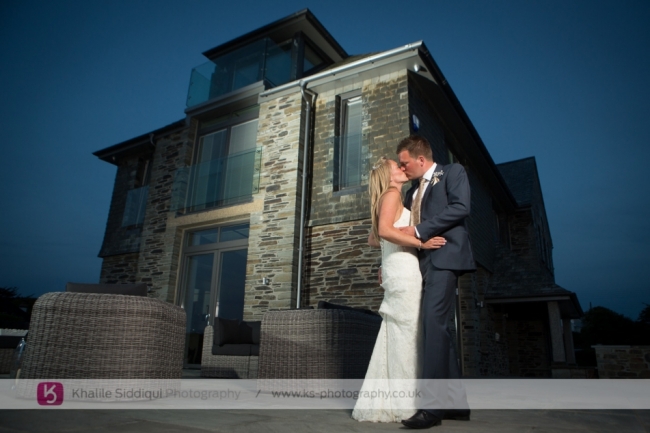 Padstow Wedding | Amelia & Chris
20th May, 2014
I'm starting to run out of ways to tell you how great my life is, being involved in so many fantastic peoples lives, and Amelia and Chris' Padstow wedding is no exception! We came to their attention via our friends Lucy and Sarah of "The Round Kitchen" who Amelia and Chris booked to do their catering, and I have to say ...
---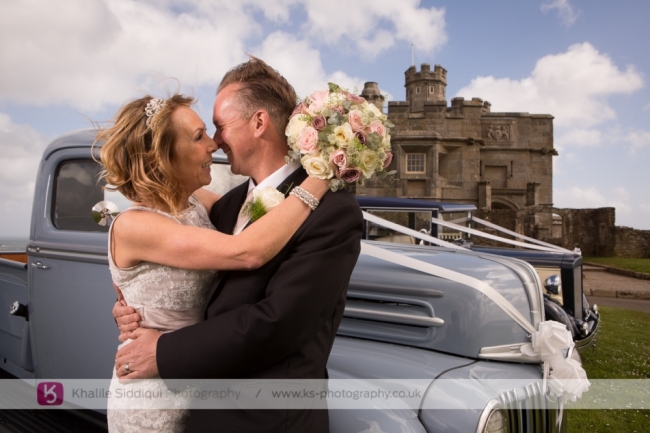 Pendennis Castle Wedding | Nikki & Morgan
12th May, 2014
I was fortunate enough to be booked by Nikki & Morgan for their "Pendennis Castle" Wedding after meeting them around the same time we started doing wedding photography. Back then Morgan had a vintage Cadillac and started supplying it as a wedding car around the same time as when we started out. Morgan now has a 194 ...
---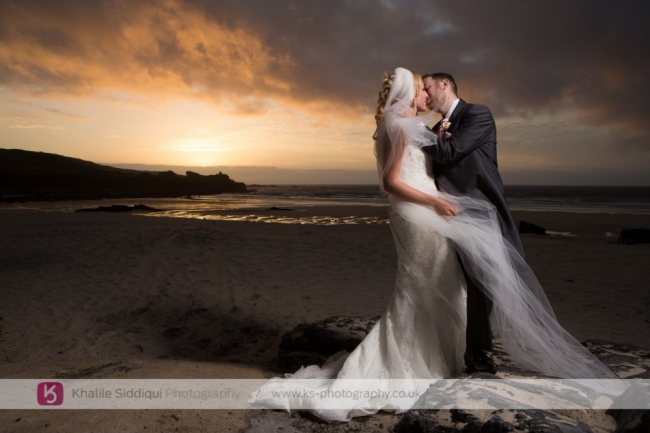 St Ives Harbour Hotel Wedding | Rose & Nick
10th May, 2014
Rose & Nick decided to track us down for their "St Ives Harbour Hotel" wedding after receiving multiple recommendations. Rose being a local girl dearly wanted a Cornish beach side wedding and Nick was only too happy to go along with the plan. On arrival to the hotel I bumped into our friend Anna from "Wedding Flowe ...
---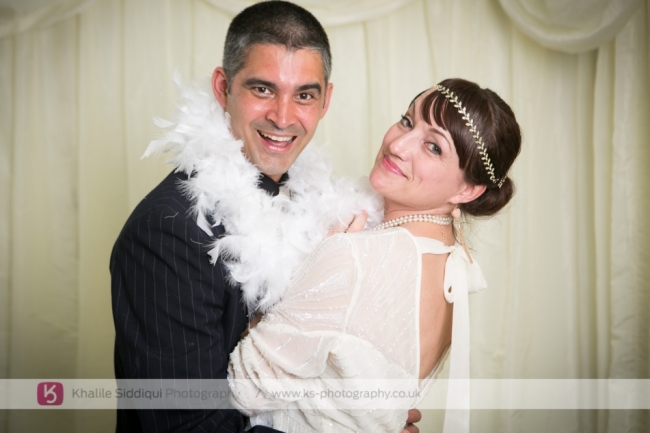 The Great Gatsby Party!
29th April, 2014
You know sometimes you go along to an event not really knowing just what it's going to be like, but then you just know it's going to be ingrained in your head for the rest of your days, well this birthday party for 8 people was one of them. It was a party on steroids with extremely glam styling and absolutely everyone ...
---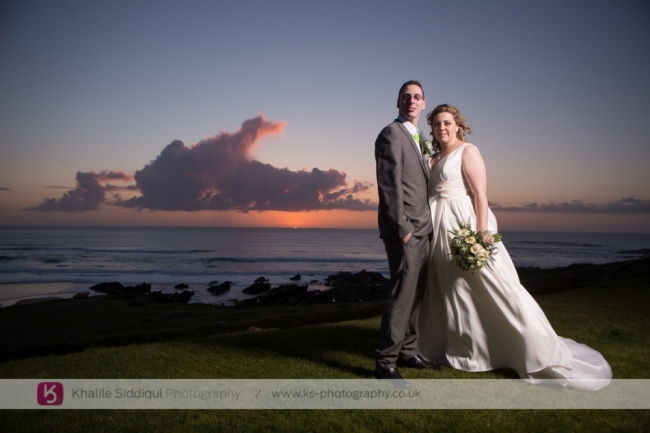 The Headland Hotel Newquay Wedding | Kerry & Chris
24th April, 2014
I met Kerry and Chris last year at "The Headland Hotel" wedding open day. We were talking for quite a while (Kerry told me yesterday it was over an hour!) and it was then that they said that they had found a so called photographic company who would do their wedding for £250 but alarm bells rang for Kerry when they said ...
---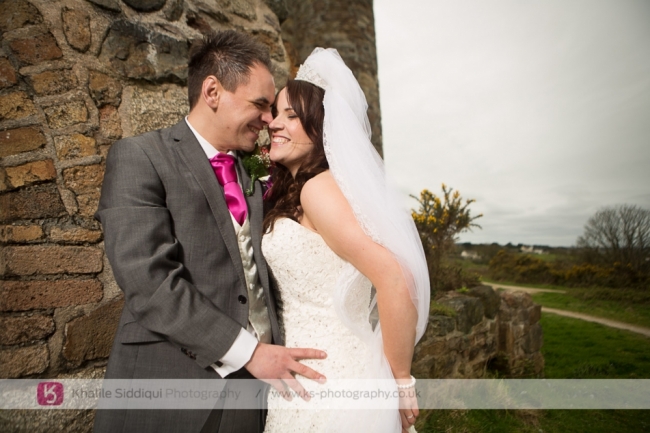 Falmouth Hotel Wedding | Sarah & Alex
15th April, 2014
We first met Sarah last year after she got a recommendation about our services from her good friend and work colleague Hannah Moors (Now Woolcock) who's wedding we were fortunate enough to cover back in October (Thanks Hannah! xx). Our day started rather early with us meeting the girls, 7:30am in fact as Tamsyn was doi ...
---
Rick Stein Seafood School Wedding | Shona & Tom
11th April, 2014
After many years of holidays in Cornwall Tom brought Shona to the county to get engaged and went for a meal to celebrate at our good friends "Paul Ainsworth at Number 6"' in Padstow. It was there Shona fell in love again, but this time with Paul's food. So much so that she went in search for Paul's wedding photog ...
---