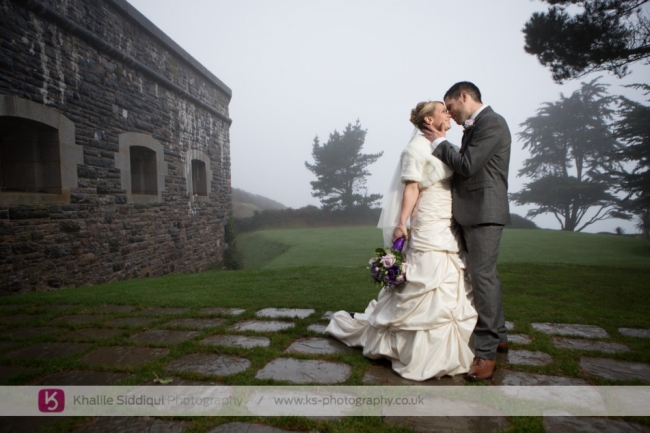 Polhawn Fort Wedding | Pippa & Mark
22nd December, 2012
Having known Marks family for eight years and also quite a few of his friends, this was always going to be a cracker of a wedding. Polhawn Fort was the venue of our first ever professional wedding back in the spring of 2007. It hadn't changed much, and that included the weather, dark, wet and foggy. But then in De ...
---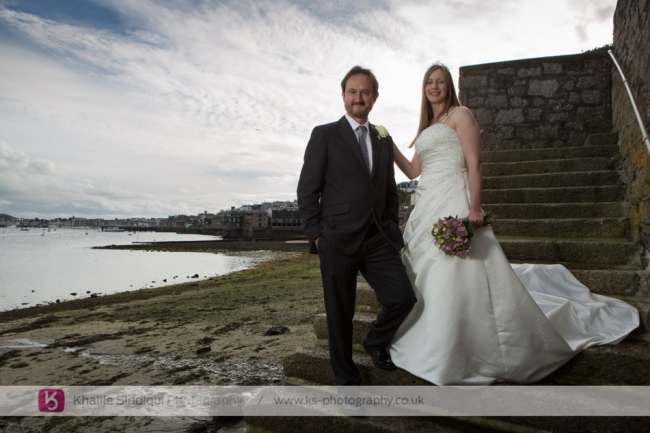 The Greenbank Hotel, Falmouth, Wedding of Andrea and Richard
19th November, 2012
The forecast for Saturdays wedding was ropey as you might well expect being the middle of November, but it turned out to be beautiful for Andrea & Richard's wedding at The Greenbank in Falmouth. It was a very relaxed day with no running around with Andrea and Richard making the most of the beautiful views at The Gr ...
---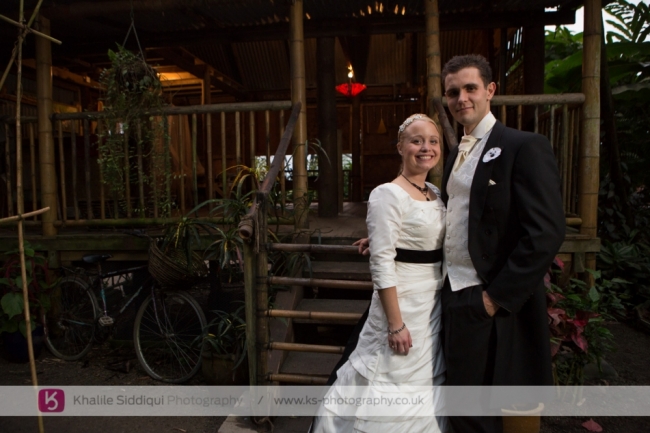 Eden Project | Natalie & James
12th November, 2012
It was back to the Eden Project this weekend for the wedding of Natalie and James. Being November the light and weather was playing a bit of a part in the proceedings, but a fantastic day was had by all. Natalie and James' colour scheme for the day apart from the grooms mens maroon cravats was black and white. The simp ...
---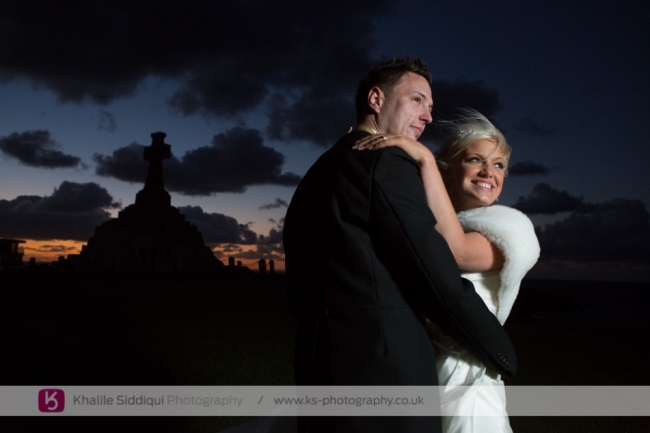 Atlantic Bay Hotel Newquay Wedding | Dani & Ben
28th October, 2012
I love my job! We get to meet the best people, go to the loveliest places and capture some awesome images. Yesterdays wedding was at The Atlantic Hotel in Newquay, with really lovely families and possibly the unluckiest lovely couple ever! Poor Danielle and Ben's doomed run up to their wedding started with booking The ...
---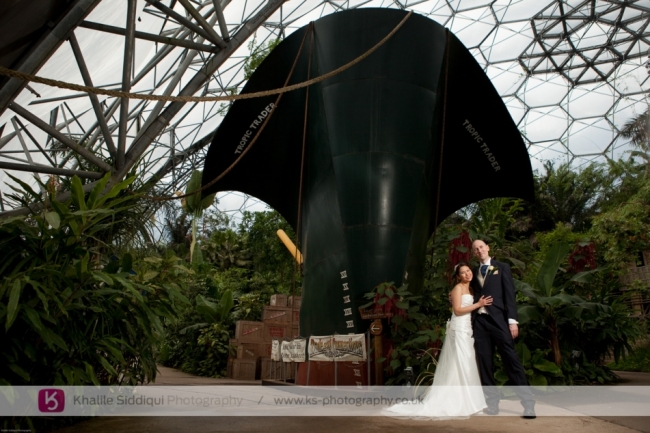 Eden Project Wedding | St Austell | Wendy & Tom
26th October, 2012
Thank you so much for all your and Tamsyn's hard work on the day. The photos are fantastic and all our friends commented on how nice and unobtrusive you both were - not the hassly wedding photographers that are so commonplace these days! So thanks again for capturing our special day so well. ...
---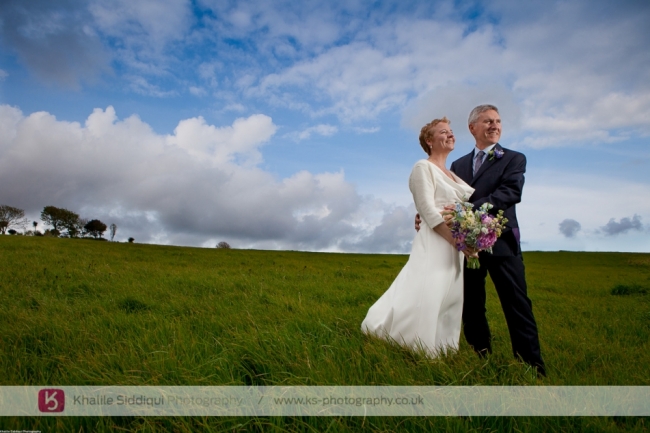 The Rosevine Hotel Wedding | Portscatho | Vikki & Paul
26th October, 2012
'Many thanks Khalile. We are so pleased we asked you to be our photographer even though the wedding was so small! You were able to be the 'eyes in the back of our heads' and capture some gorgeous images. The ceremony and celebrations were over so quickly, but your photographs mean we can look back over it a ...
---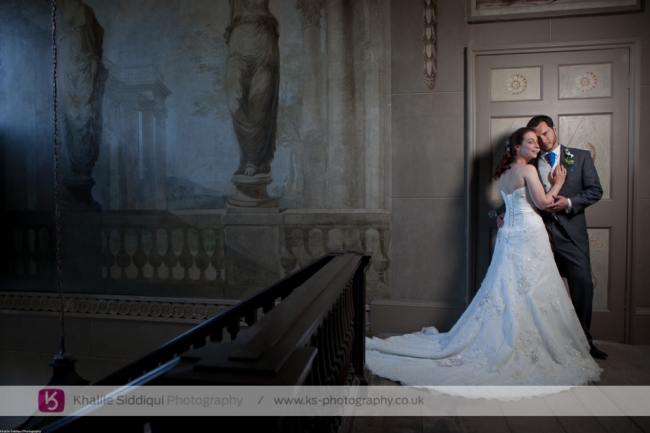 Boconnoc Estate Wedding | Lostwithiel | Rosie & Laith
26th October, 2012
We just wanted to say a massive thank you to you and Tamsyn for photographing our wedding, you were both amazing throughout the day - I lost count of how many times Tamsyn tweaked my dress for me! - and the photos are amazing! We're both really pleased with them and I know everyone else is really impressed too! The bui ...
---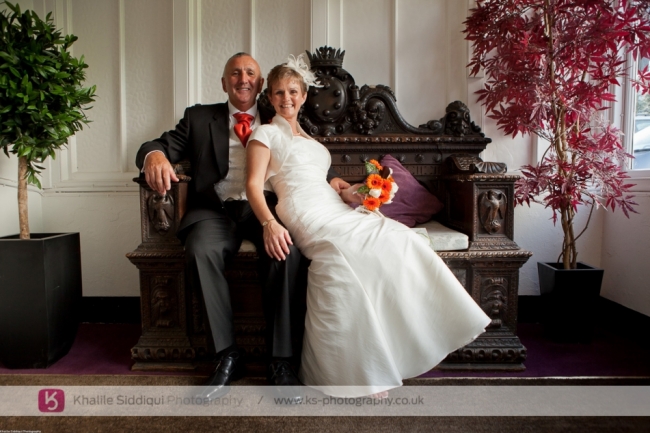 Greenbank Hotel Wedding | Falmouth | Lynn & Derek
26th October, 2012
"When we decided to get married at The Greenbank Hotel, we knew exactly the sort of day we wanted – small and intimate with our special family & friends. We were concerned how we were going to capture every moment of our special day but we needn't have worried – so many people recommended Khalile to us ...
---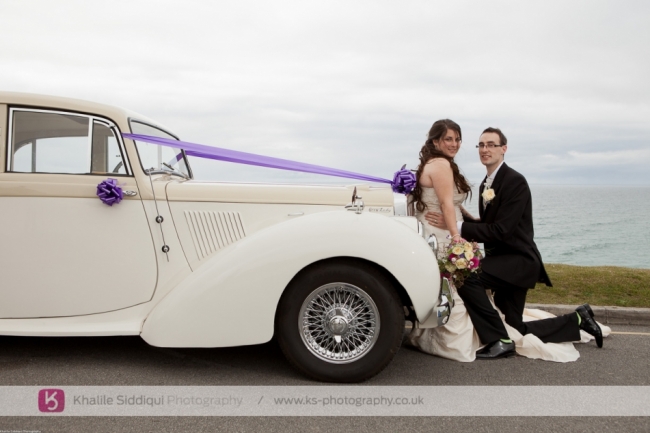 Perranzabuloe Church Wedding | Perranporth | Katie & Vince
26th October, 2012
Choosing a wedding photographer was something that we were quite concerned about. We saw some awful examples of so called 'professional' wedding photography and we didn't want to end up with poor quality images. When we met you and Tamsyn we felt confident that you were going to capture our big day perfectly - even to ...
---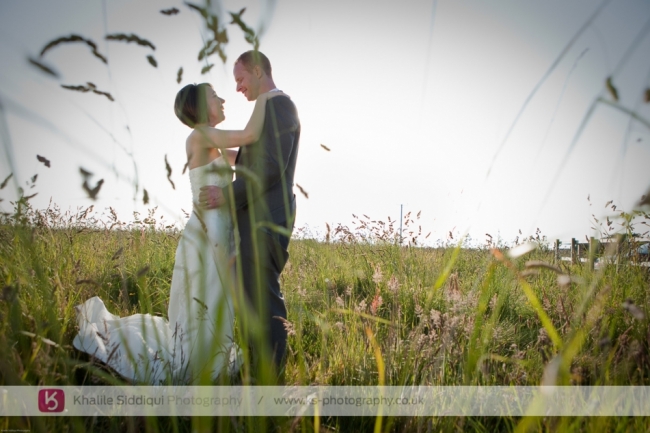 Rosewarne Manor Wedding | Hayle | Michelle & Paul
26th October, 2012
"We would like to thank you and Tamsyn so much for all you did on our wedding day. It felt like you were there more as our friends than just photographers.From the moment we first met you both we knew we had made the right choiceEverybody commented on how easy going you both were which helped the day move without a hit ...
---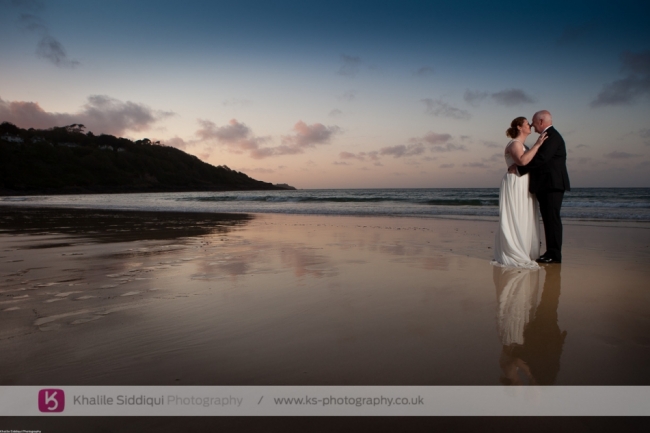 Carbis Bay Hotel Wedding | St Ives | Ellie & Ian
26th October, 2012
Khalile and Tamsyn took our wedding photos in May 2012. We woke to a foggy, mizzly Cornish morning and were a bit worried that it would be grey all day. The weather cleared as we said "I do" and blue skies prevailed. We had a great day - and day after! Organizing the wedding from Saudi Arabia was a challenge (e ...
---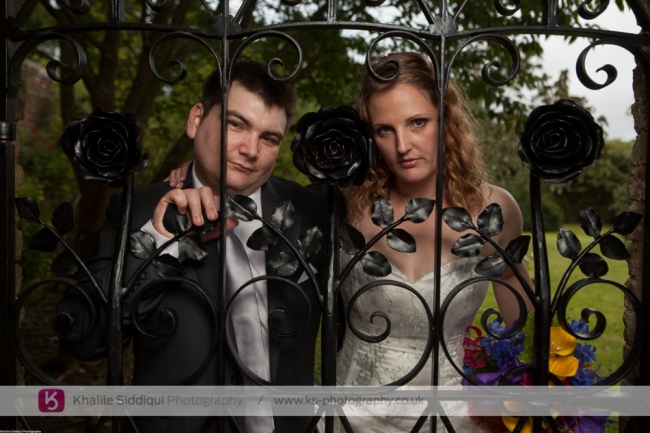 St.Wyllow Church Wedding | Fowey | Desiree & Ian
26th October, 2012
From the moment that I met Khalile I felt at ease, it was like meeting a friend you had known for years. I was so impressed with Khalile's style of photography and his relaxed persona, I knew Ian would be too. We met Khalile and Tamsyn at their home not long after they had their son and we were welcomed in like ...
---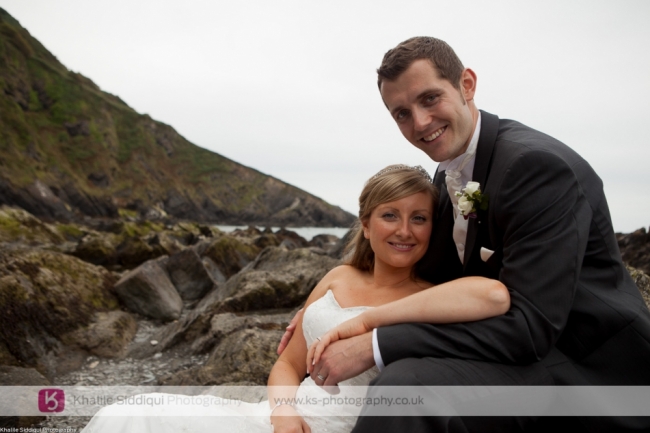 Tunnel Beaches Wedding | Ilfracombe | Devon | Donna & Jack
25th October, 2012
It is said that you know instinctively when you find 'The One' and from the first contact with Khalille we knew he was the one for us, so enthusiastic but not overbearing he disarms you with a natural charm which completely sets you at ease.Before the wedding we spent half a day with him and his lovely daughter at the ...
---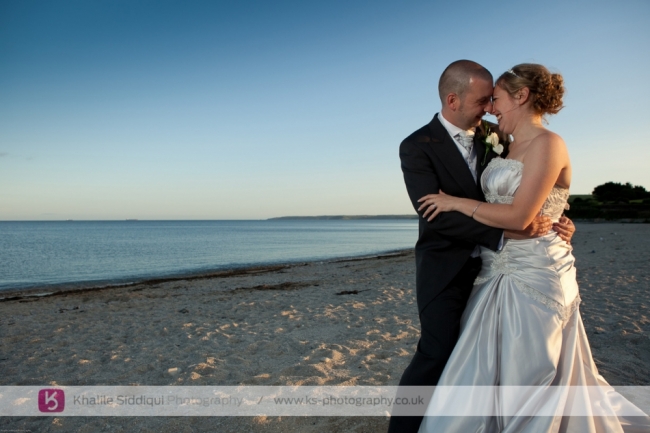 Falmouth Hotel Wedding | Falmouth | Stacey & Dave
25th October, 2012
I have beautiful & fantastic memories in lots and lots of photos thanks to Khalile & his team. There are many photos which all tell a story but the photo I love with all my heart is the one that was taken of myself and my Dad outside the Falmouth Hotel on the seafront with me kissing my dad on the cheek w ...
---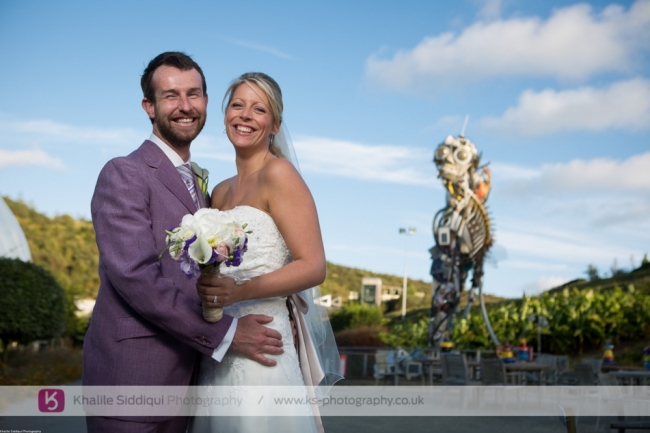 Eden Project Wedding | St Austell | Dianne & Mike
25th October, 2012
We don't really know where to start..... Wow!! What can we say Khalile and Tamsyn are just fantastic. As soon as we got engaged we knew we wanted them to do our pictures as we had seen their work at other weddings. They were really friendly and helpful. We didn't know what we wanted for our pictures, just that w ...
---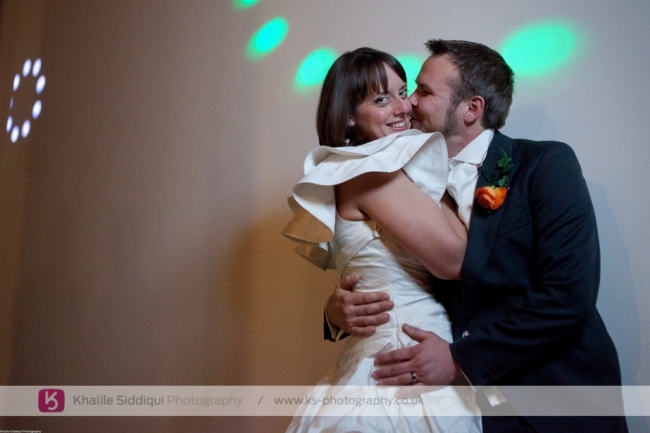 The Pavillion Wedding | Showground | Wadebridge | Deborah & Dan
25th October, 2012
Thank you so much for everything you did leading up to, during and after our wedding day. The photo's of the day are amazing and your service, second to none!Everyone is loving the photo's! You will come highly recommended by us to everyone needing a photographer! Thanks againDeborah & Dan ...
---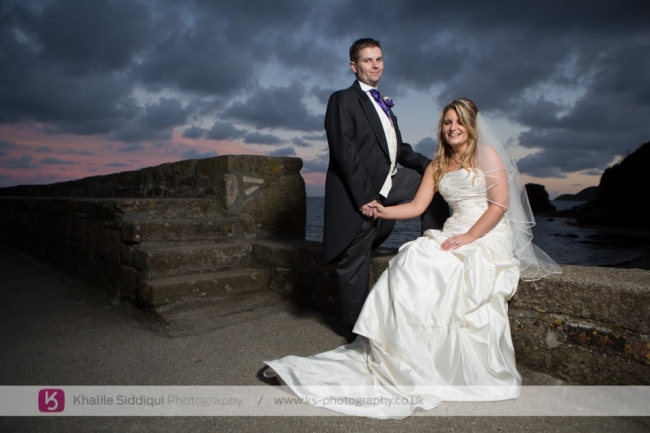 Carlyon Bay Hotel Wedding of Emma and Simon
22nd October, 2012
Emma & Simon's Carlyon Bay Hotel wedding experience started with meeting the boys for some playful photos with the boys at the Shipwreck Centre in Charlestown. They didn't need to much provoking to get into a playful mood, and the session culminated with them ending up on the mark 1 self righting lifeboat.Then it w ...
---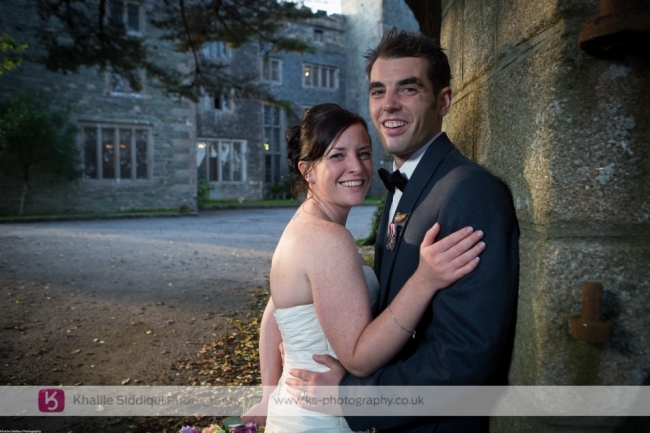 Borringdon Hall Hotel Wedding| Plymouth | Devon | Tracie & Jay
19th October, 2012
We just wanted to say a huge thank you for our beautiful wedding photographs. They are truly amazing you managed to capture the spirit of the day and with such ease.There are so many moments and memories that would have gone unseen if it hadn't have been for you both.Your warm and friendly manner put us (and our ...
---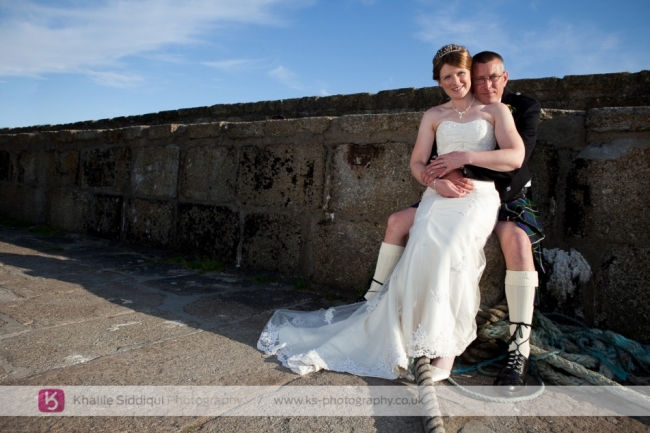 Boscundle Manor Hotel Wedding | St Austell | Sarah & Clive
18th October, 2012
Clive & I can't thank you enough for the amazing photo's of our wedding. We are both thrilled with the hundreds of pictures which tell the story of our day - memories which will be able to look back on time and time again. We were also delighted to have chosen you to record our day. Many of our gu ...
---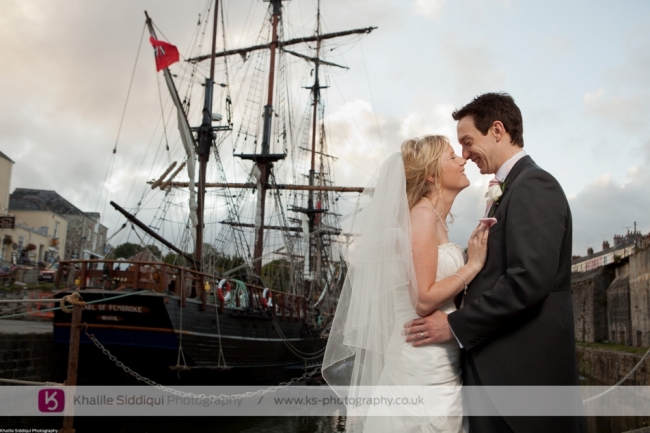 Boscundle Manor Hotel Wedding | St Austell | Gemma & Adam
18th October, 2012
Thank you so so much for everything, you did leading up to and on our wedding day.From the moment we first met you both we knew that we wanted you to be our photographers. You put us both at ease on the day and made having our photo taken an enjoyable experience (and Adam hates having his photo taken).All of our ...
---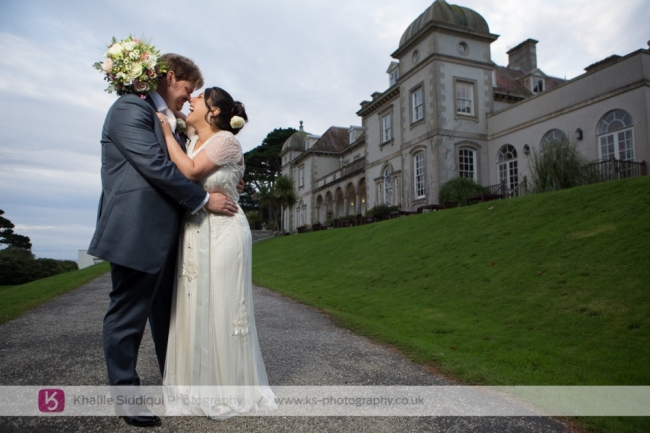 Fowey Hall Wedding of Sophia and Rich
18th October, 2012
Sophia and Rich got in contact after getting a recommendation from Elaine of Flowers From Bruallen She was certainly listening when they said what they were after, as when they discribed what they wanted for their wedding it sounded like they'd read our mission statement!After being greeted by Rich at the door of Fowey ...
---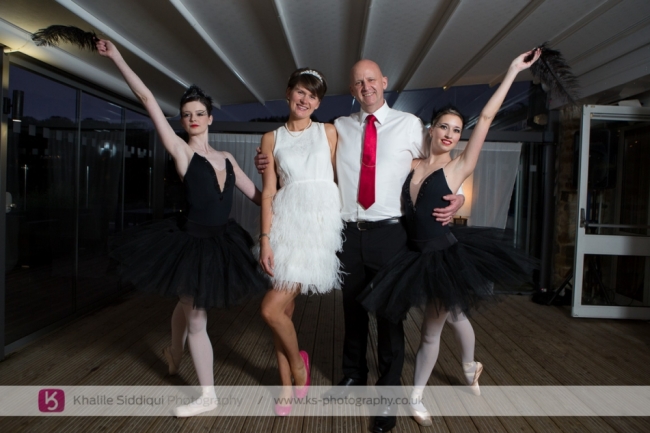 The Cove Wedding of Renata and John
8th October, 2012
My day started with meeting Renata at her bridesmaids house in Perranwell Station. She was dressed in a beautiful knee length dress with the bottom half covered in white feathers. Renata left for the Falmouth Registry office in a beautiful blue Bentley where John and all the guests were waiting. This was my first ever ...
---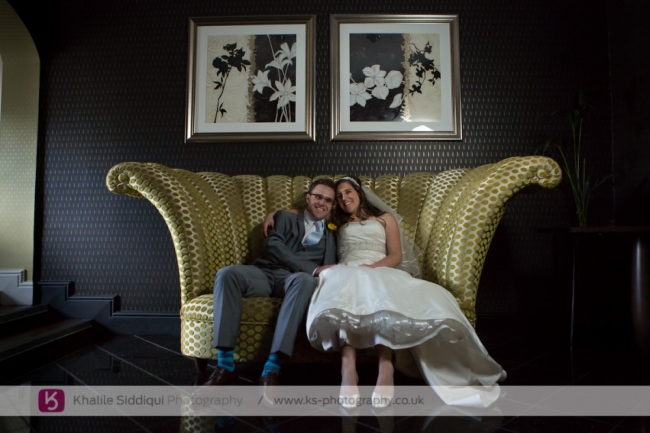 Carlyon Bay Hotel Wedding of Emily and Adam
4th October, 2012
We met the girls getting ready at the hotel in Emily's parents room, and this was the first time I've ever seem the father of the bride helping his daughter into her wedding dress, and he did a cracking job of it too!Everything went nice and smoothly, and the girls were in their dresses in good time so we had plenty of ...
---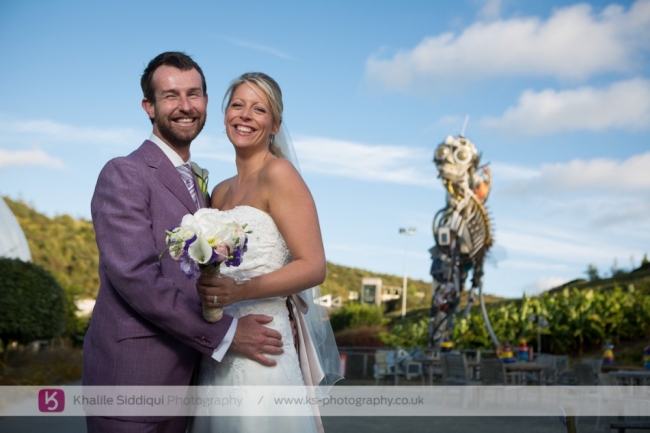 Eden Project Wedding of Di and Mike
3rd October, 2012
To say we were honored to be asked to photograph Di and Mikes wedding was an understatement, considering how many photographers Di must have seen in action at Eden. It was due to start late at 4:30pm but was even later with the late arrival of some guests, but considering half of them had travelled from Mikes home coun ...
---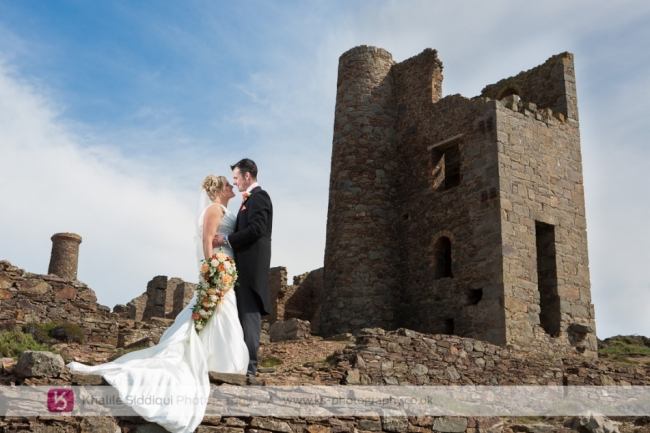 Emma & Pete's Gwennap Wedding
10th September, 2012
We were really blessed with gorgeous weather for Emma & Petes wedding at Gwennap church. One of our earliest weddings was at Gwennap Pit, but this was our first wedding at Gwennap church. Our day started at Emma's parents to get the preparations of the girls getting ready.Followed by a few photos in their gardens b ...
---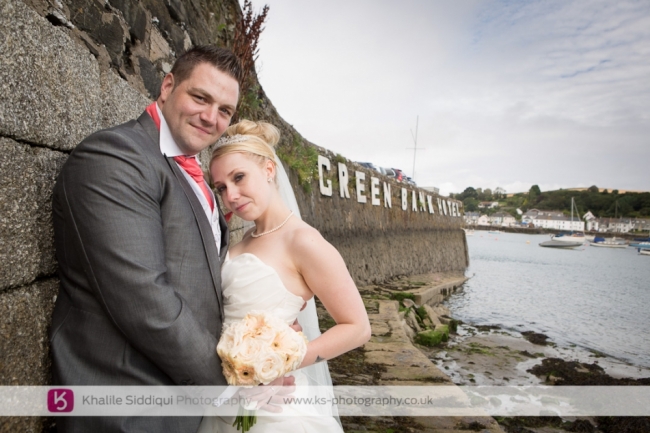 Greenbank Wedding Laura & Paul
20th August, 2012
I'd been looking forward to Laura and Pauls wedding at The Greenbank Hotel for quite some time. They booked us soon after getting engaged and our paths have just kept on crossing, with Laura being a bridesmaid at a wedding we did bank in November 2011 and a guest at another wedding we did in June, not to mention numero ...
---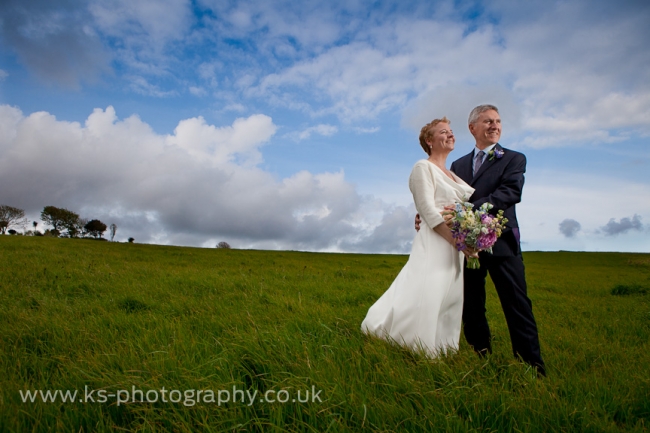 The Rosevine Wedding of Vikki and Paul
17th May, 2012
I was asked by Vikki and Paul if I would cover the photography of their very intimate wedding that was to be held at The Rosevine in the Roseland peninsula on the central south coast of Cornwall. There were only sixteen guests in total so to take Tamsyn along would have been overkill and would have risked taking over t ...
---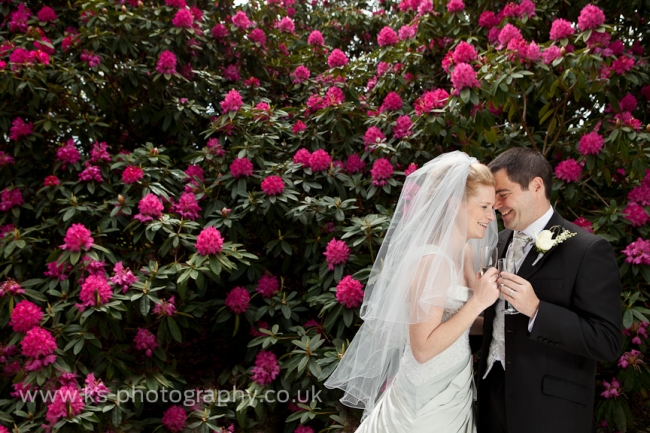 Scorrier House Wedding of Rachel and Matt
16th May, 2012
Rachel and Matt made the very long journey home to Rachels native Cornwall, from their home in Melbourne Australia.They found out about us via the lovely Sarah Vaux wedding planner. We didn't get to meet until five days before the wedding when they made their way over for the wedding. The ceremony itself took place at ...
---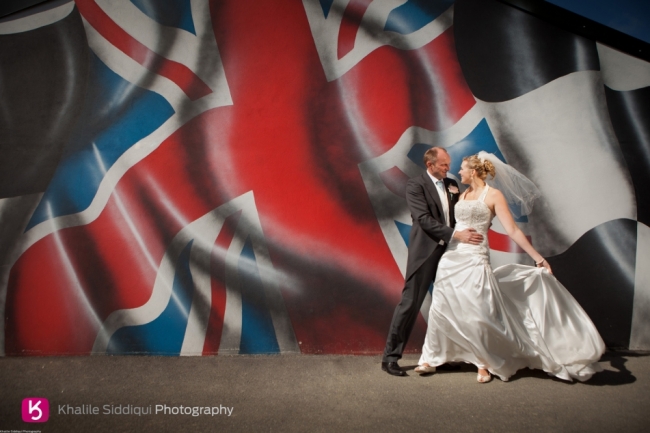 Jodie & Andys wedding
16th May, 2012
We were honoured to cover the wedding on Jodie and Andy at Perranzabuloe Chuch and Glendorgal Hotel in Newquay. You can see and read loads more by clicking HERE ...
---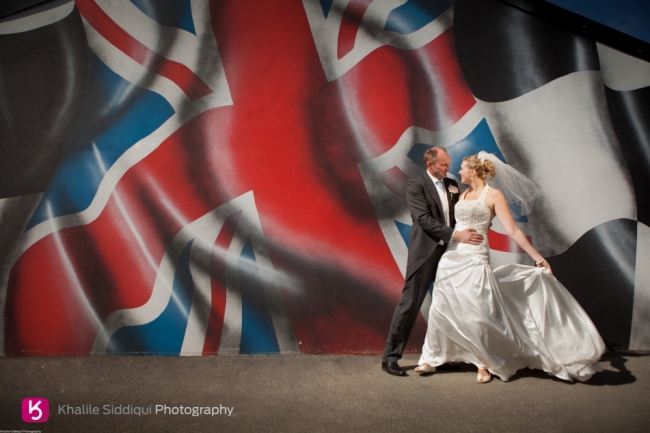 Glendorgal Hotel Wedding | Jodie & Andy
16th May, 2012
We've done more weddings at Perranzabuloe church than any other, this could be something to do with it being our local church! Jodies parents only live a couple of roads away so it was a nice short journey to get the getting ready shots.We had such a lovely day with the Rilstone and Watkins families, we normally fit ri ...
---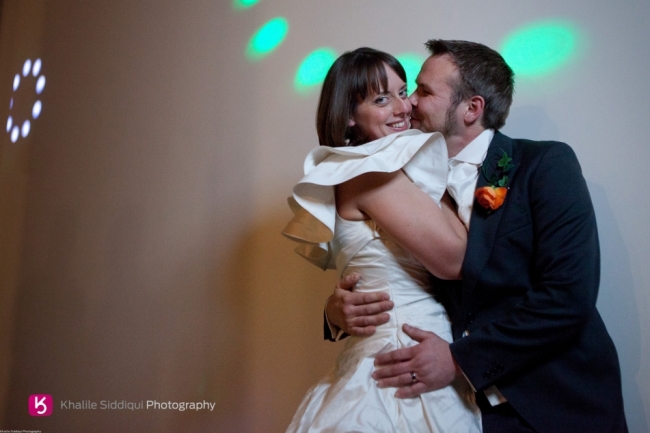 Truro Methodist Church Wedding of Deborah & Dan
16th May, 2012
We had the honour of covering Deborah and Dan's wedding at Truro Methodist Church and The Royal Cornwall Showground Pavilion. Unfortunately for Deborah & Dan, we had out very wettest wedding EVER! We didn't manage to get any photos on Deborah and Dan that weren't undercover, but that didn't dampen their spirits!We ...
---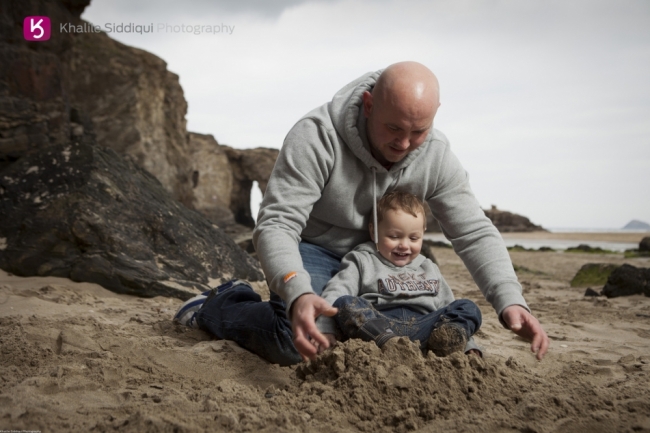 Location Photos in Perranporth with Elise & Dan
16th May, 2012
When couples book us for their wedding we offer a pre wedding photo shoot. Elise and Dan have booked us to cover their wedding in 2013 at Glendorgal Hotel in Porth, Newquay. They have done the wedding and family thing in reverse which is a lot more common these days and have already got a handsome little son, and asked ...
---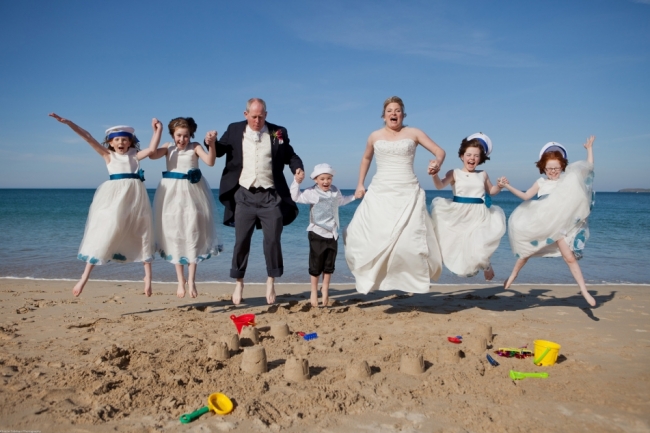 Annette & Declan Wedding
9th May, 2012
We had a Marvelous March Wedding with Annette and Declan. You can read and see more here. ...
---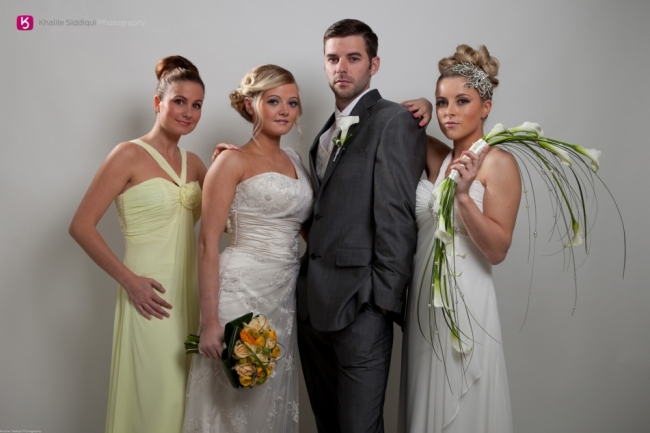 Pirate FM Win a Wedding
8th May, 2012
I was approached by Emily of Emily Winch Hair Design to see if I'd be interested in doing a photo shoot involving a collaboration between some of the Pirate FM's Win a Wedding competition prize suppliers. Always being one to love a fashion shoot, I was more than happy to get involved, especially after seeing the line ...
---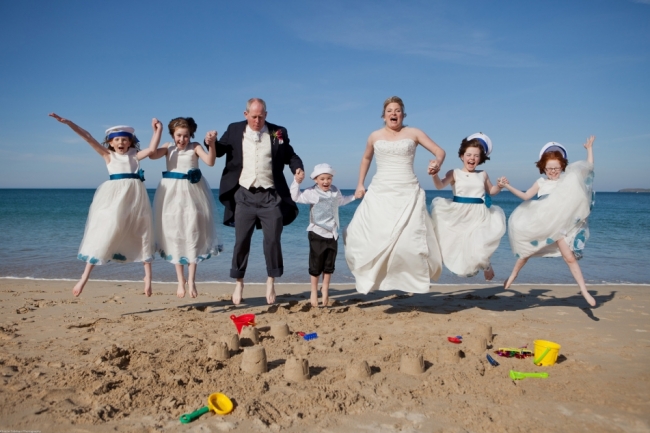 Carbis Bay Hotel | Annette & Declan
3rd May, 2012
We covered Annette and Declans Carbis Bay wedding in St.IvesIt was a beautiful day in March and with Annette coming from Zimbabwe and Declan from Ireland, this was always going to be a flavorsome wedding. We got a few shots of the boys in St.Ives before heading to the hotel to meet Annette and get some shots of her get ...
---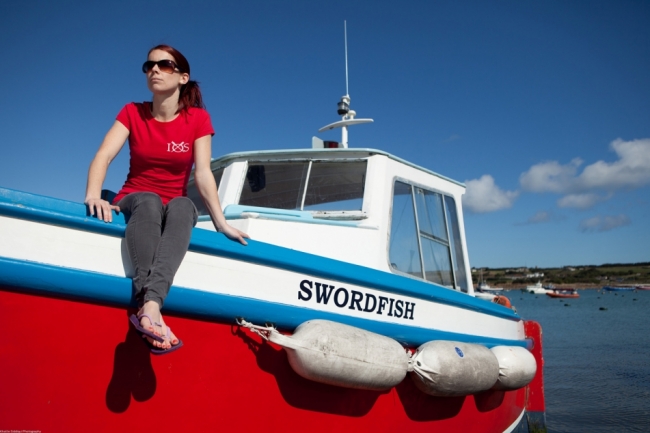 IOS Clothing Fashion Shoot
20th April, 2012
We were asked by 49 Degrees to do a fashion shoot for their IOS Clothing brand on the Isles of Scilly. Needless to say we were delighted to be flown out to the islands. Having never visited the islands before I was really excited to realise a real desire to visit the islands. After being met at the airport we wer ...
---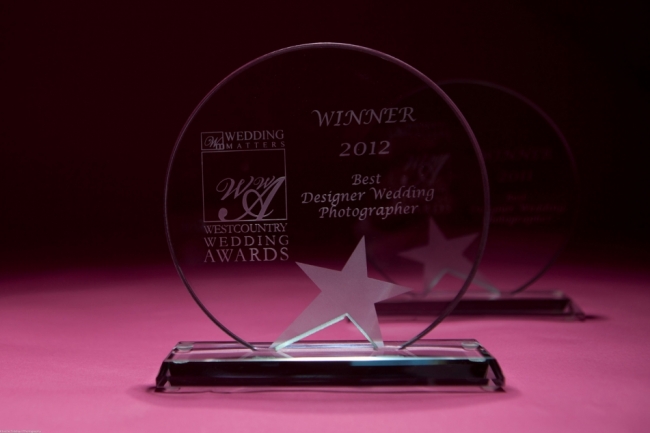 Westcountry Wedding Awards
28th March, 2012
At The Westcountry Wedding Awards 2012, we were honoured to have won an unprecedented double win of the "Best Designer Wedding Photographer 2012" category. No photographer has ever won the title twice let alone doing it back to back, so we were really surprised to collect the title two years on the trot. You may ...
---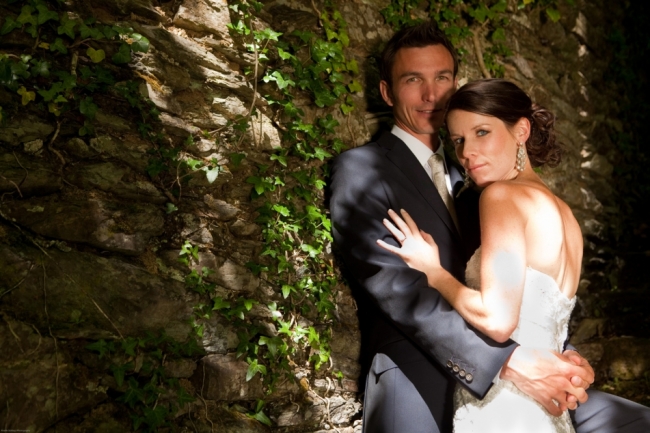 Rose-In-Vale- Wedding of Georgia and Adam
8th March, 2012
The Rose-In-Vale in Mithian was a beautiful setting for Georgia and Adams outdoor wedding. The day started by meeting Adam and his Dad/best man at Chapel Porth beach for a photo shoot of the two of them and the Morgan sports car they had hired for the weekend.Then it was back to the hotel to get shots of the girls gett ...
---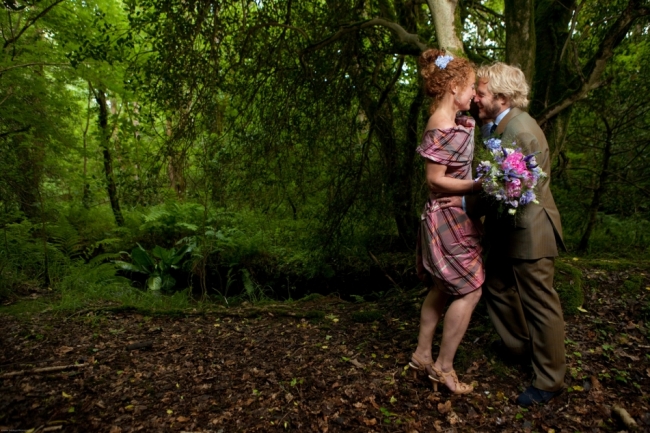 Wedding Photography of Caroline & Miles in Cornwall
5th March, 2012
We had a wonderful day doing the Wedding Photography in a magical woodland near Perranporth, Cornwall. The Celebration started the day before where Caroline and Miles did "The Paperwork" as they called it having a cival ceremony at Truro registry office. This only had the immediate family and myself at, and was a ...
---