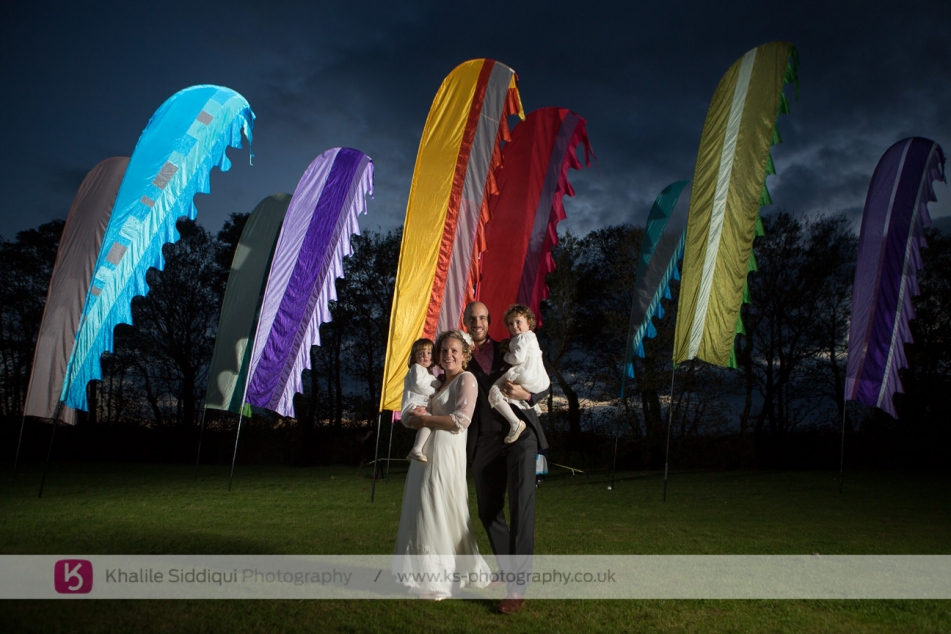 Lanyon Manor Wedding | Claire & Ruari
Share on Facebook Share on Twitter
15th October, 2013
---
Claire and Ruari's wedding at "Lanyon Manor" came about for us after a recommendation from Gemma and Dan who's wedding we did at Christmas last year, and I'm certainly glad they did. I've done a few photo shoots at Lanyon but this was our first wedding there, and it seems like a long time coming, as I love the enchanting feel of the place, and the main house itself is like a film set. So needless to say I was excited just to be going back to Lanyon for a wedding at last, but after Claire and Ruari explained their vision for their magical, laid back, relaxed day with a festival vibe only fuelled my excitement.

Because Claire and Ruari have two beautiful young daughters they decided to have an early start to their day with a church wedding ceremony starting at 10:30am so that times will fall in with kids feeding times. Also a lot of their friends have children and so there were about 40 kids there in total, so they wanted all of their guests to enjoy as much of the day as possible.

On arrival to Lanyon I went into "The Absolute Canvas" marquee to get some scene setting shots and bumped into Susanne of "The Blue Carrot" the florist, who was setting up the table displays. I'd heard of her but not met Susanne before so it was nice to put a face to the name. And as there wasn't anyone around to ask we were trying to guess what the wedding breakfast tables were. My bet was on ales but the theme for the day was apples and the tables were all named after obscure apples and the wedding favour/place setting were apples with the guests name on ornate leafs.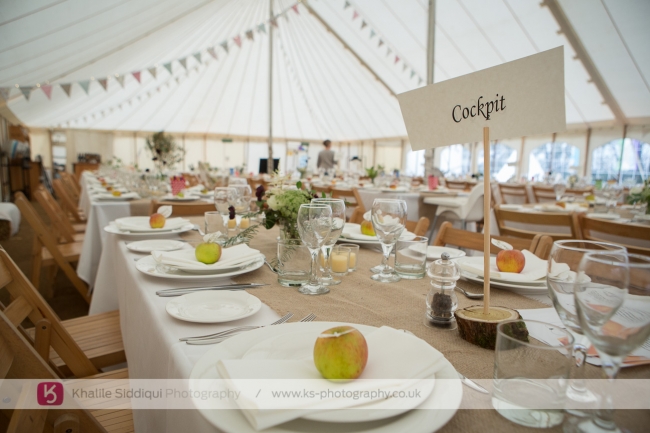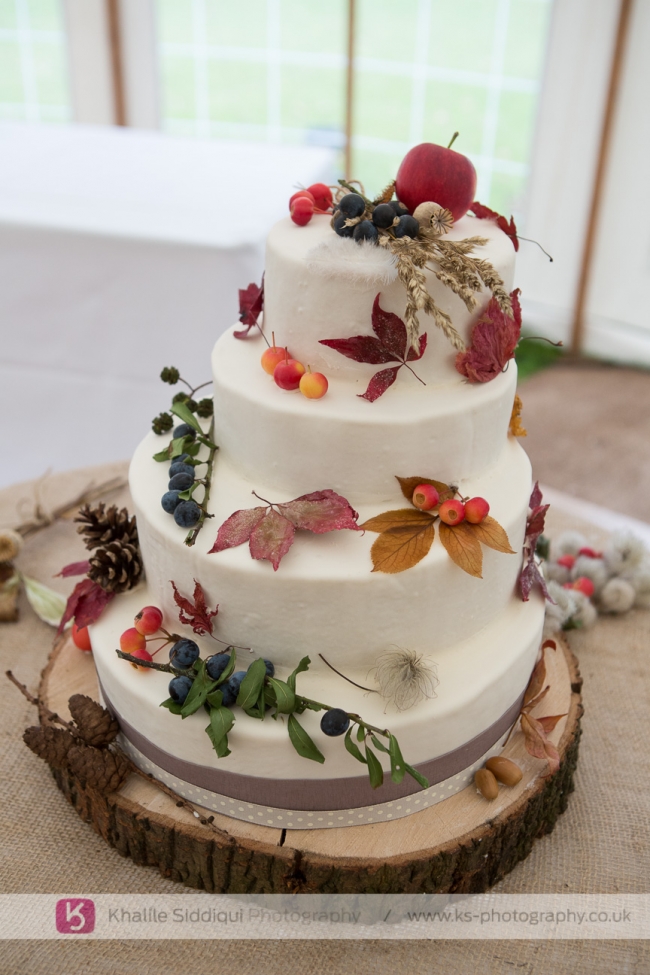 I have to say I love the way Claire and Ruari embraced where they were getting married, and the season that they were getting married in, using beautiful rich autumnal colours.

After checking out the marquee I headed into the main house to catch up with the girls while Tams headed off to the church with the boys. Claire and her sister Charlie were pretty much ready when I got there, they just had to get into their dresses, and what a dress. Claire wanted a unique dress to go with their very personal wedding and very wisely entrusted the talented, award winning "Annalise Harvey" to come up with an Edwardian inspired original creation.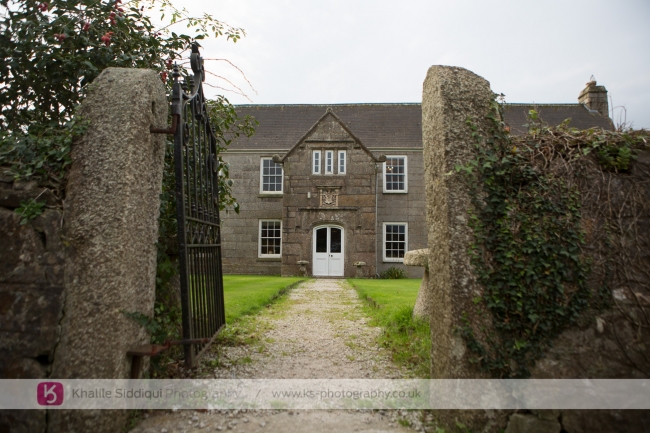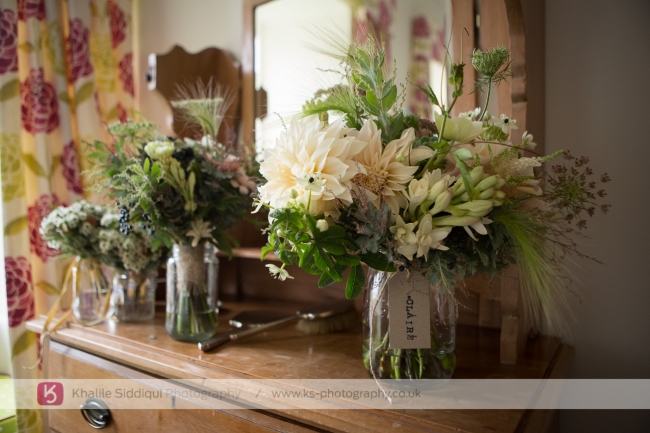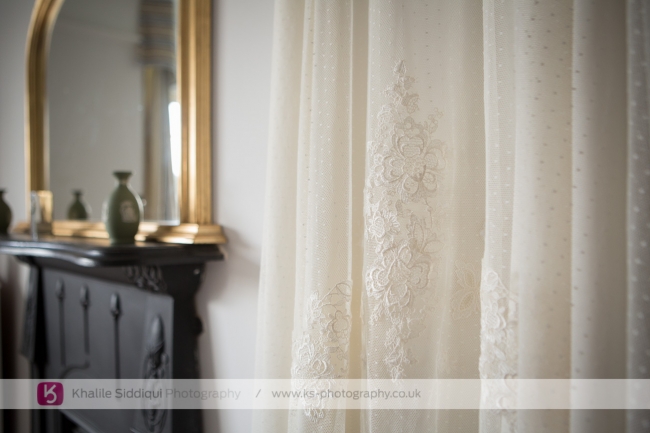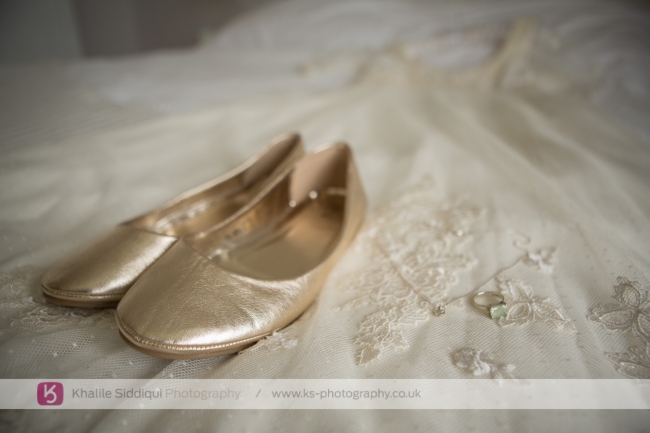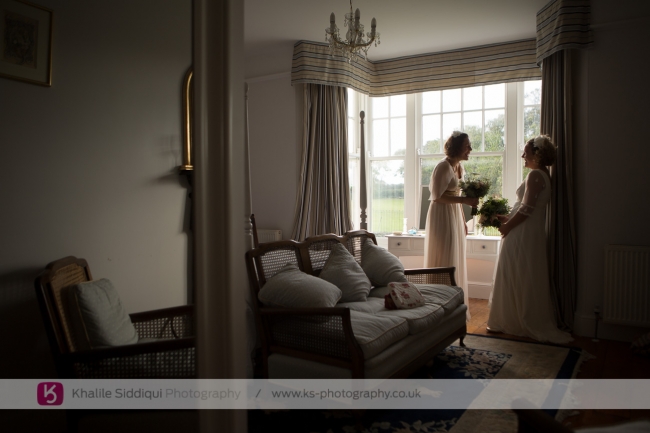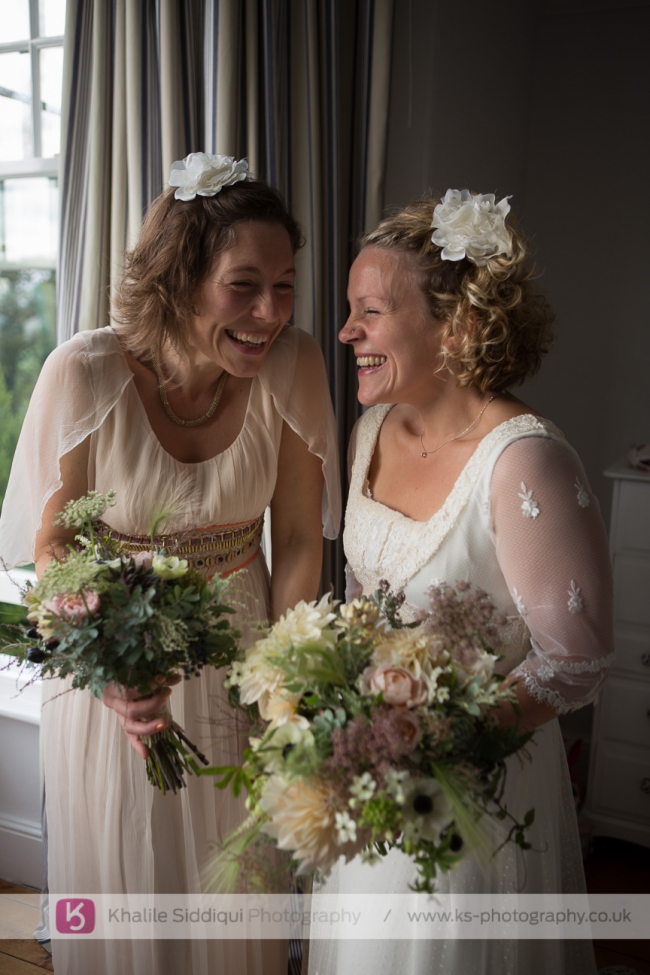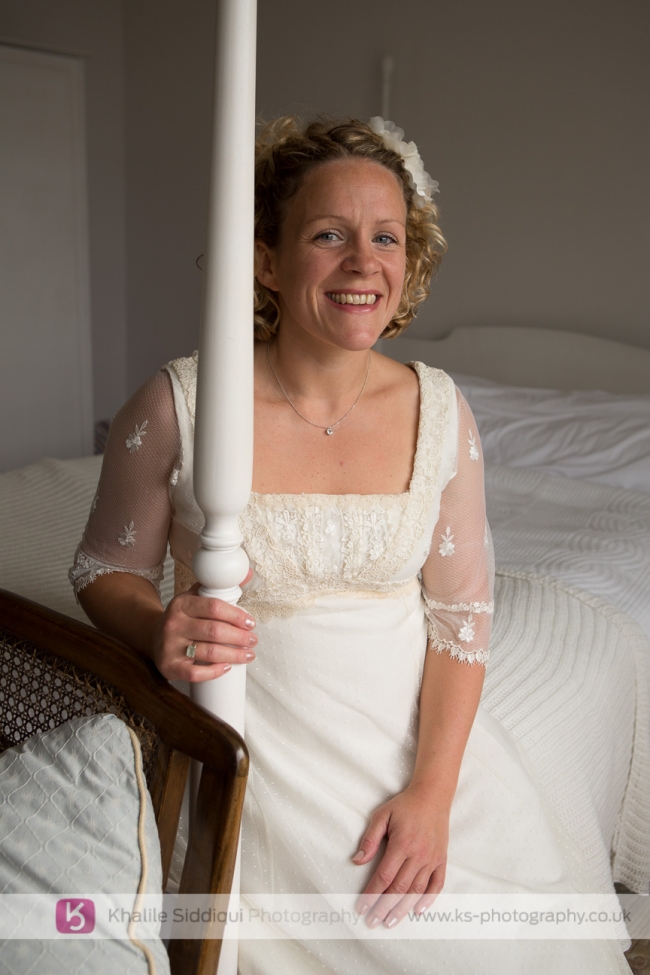 Claire and the girls travelled to the nearby Gwinear church in Charlie's camper van with each of their two daughters, where they found the very lovely Sharon Clifton waiting who is definitely one of my favourite vicars, and did a very laid back wedding and daughters naming ceremony, which fitted in perfectly with the general relaxed vibe.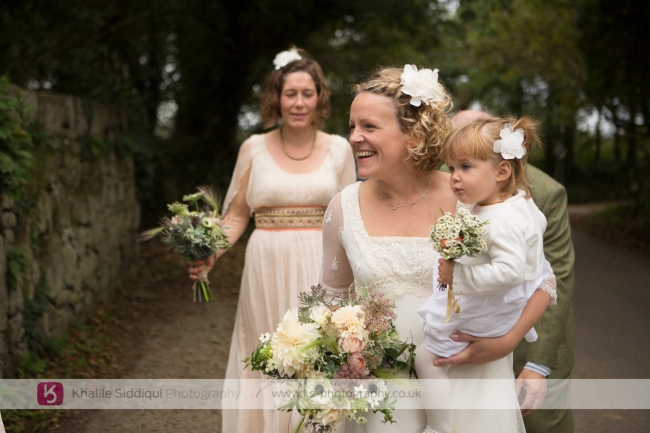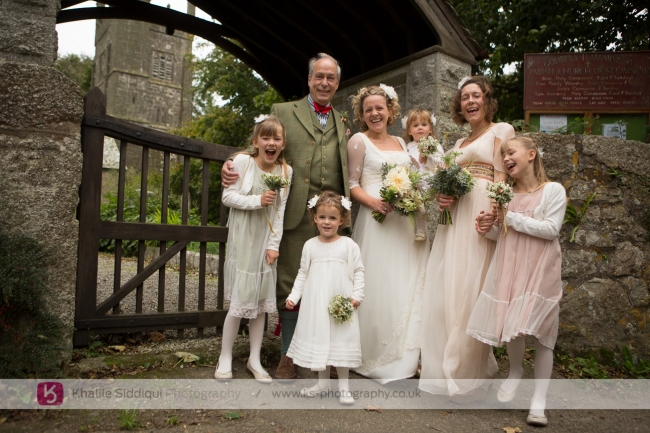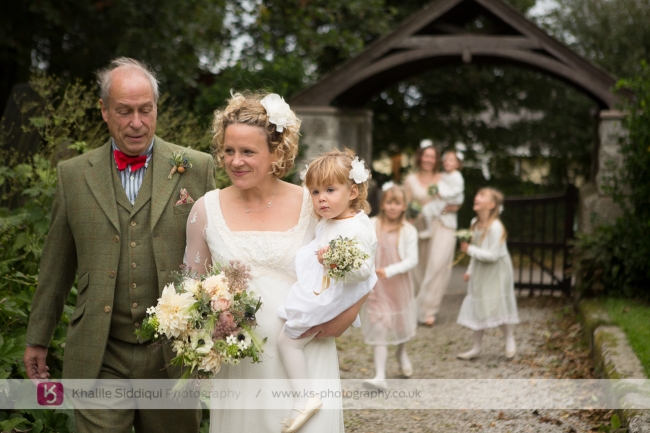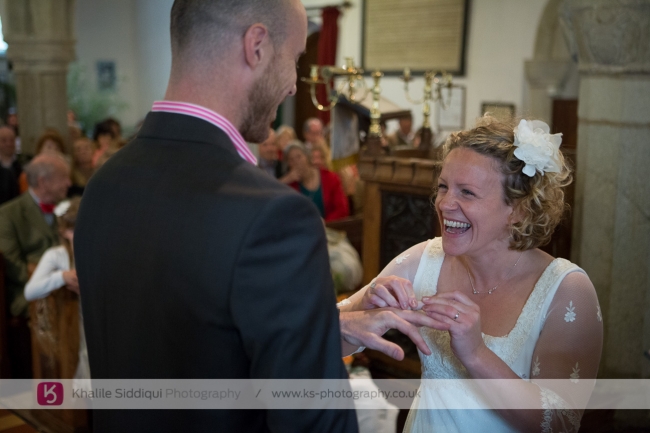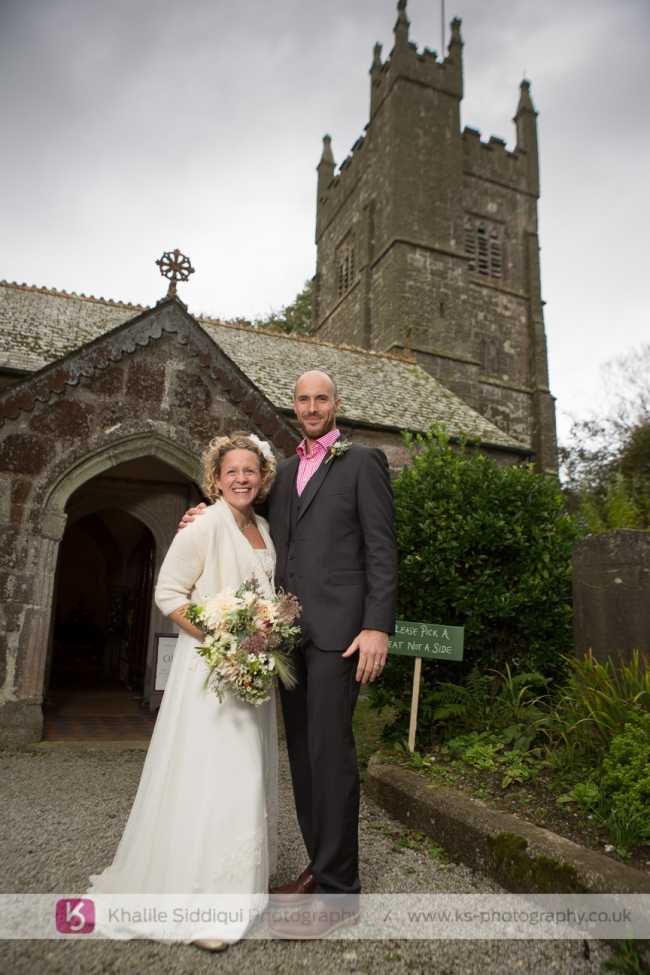 After the confetti shot we did the few group photos before heading back to Lanyon, and boy did Claire and Ruari have a wedding vehicle to epitomise their laid back nature.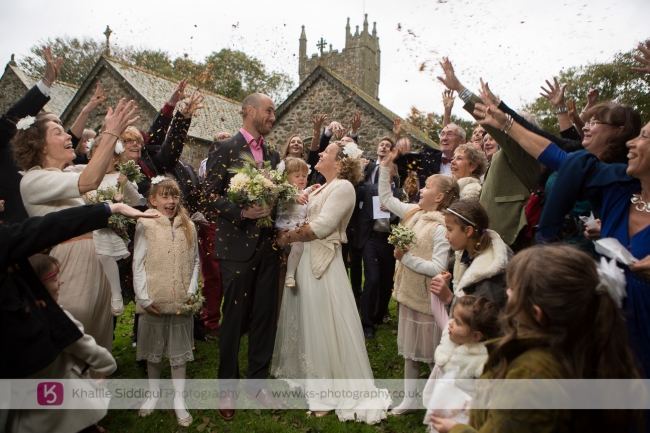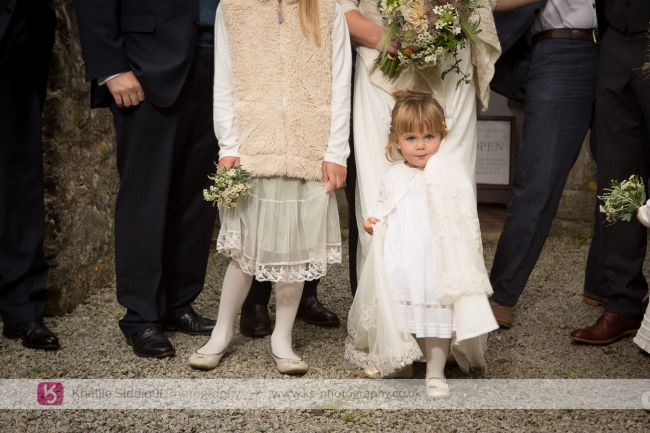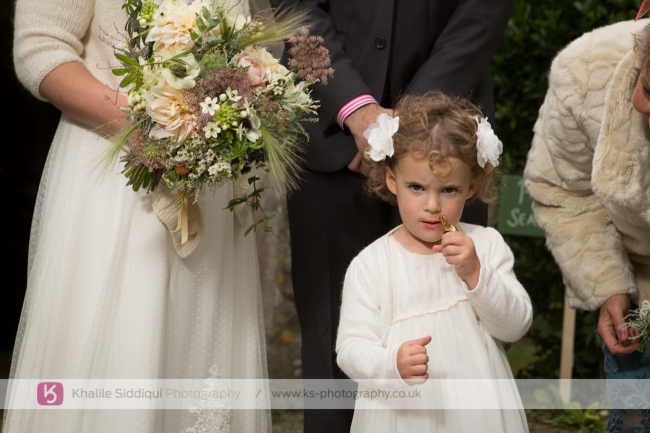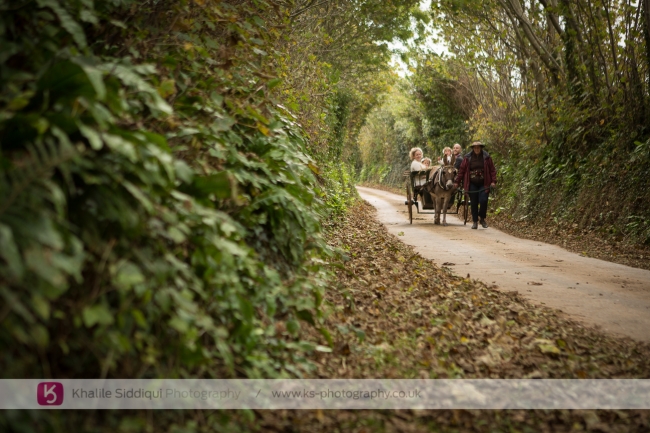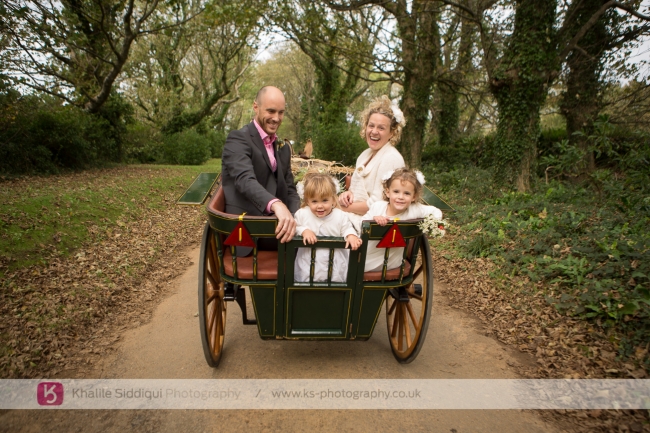 On arrival the party began with all sorts of entertainment happening which carried on all afternoon, with plenty going on to keep everyone happy.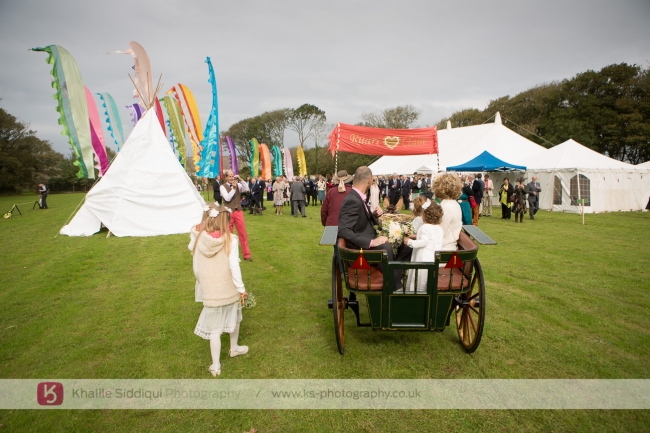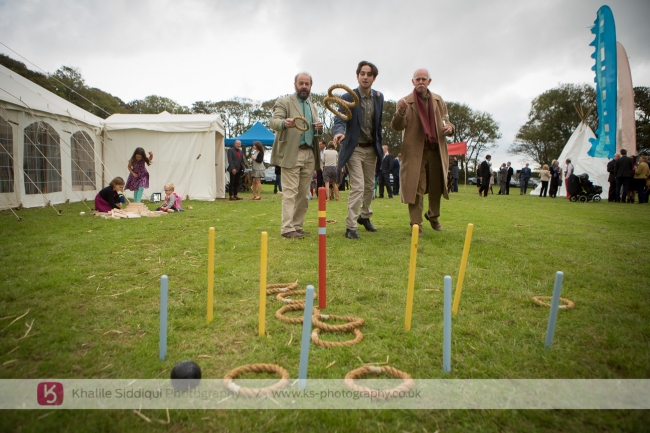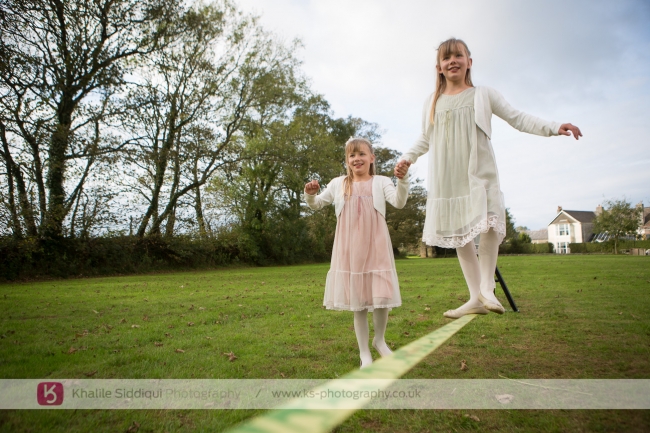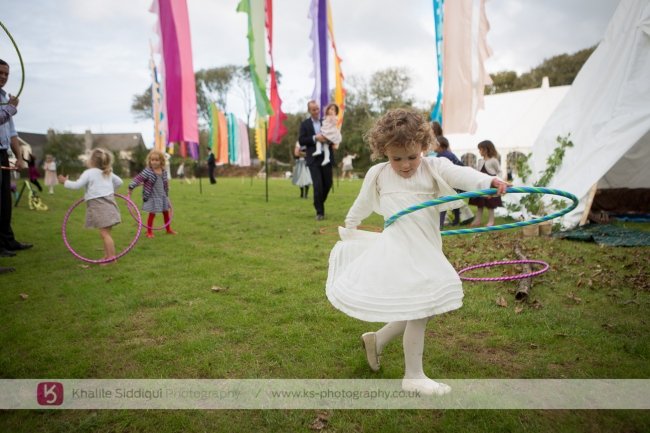 Claire and Ruari were lucky enough to secure "The Round Kitchen" to do their catering, and it was funny as Ruari said to me they just wanted the feeding to just keep going all afternoon as a sort of tasting session. And while we were hanging out in the kids room loads of people were coming in saying how much they'd eaten and then their eye's popped out of their heads when they were told that, that was just the starters and the main was on the way.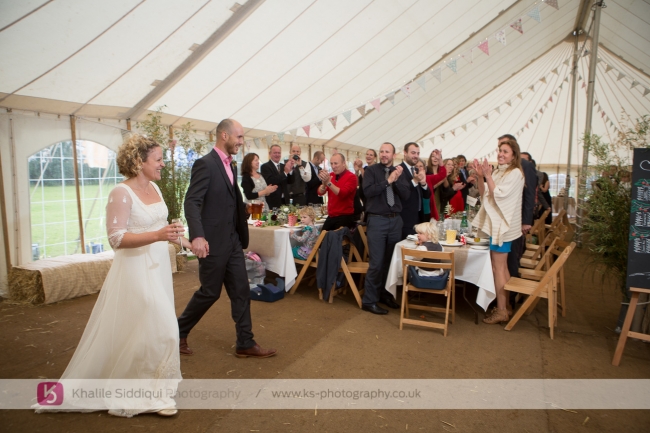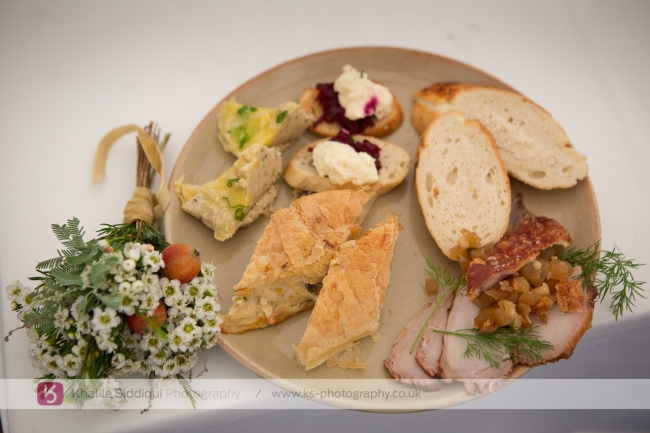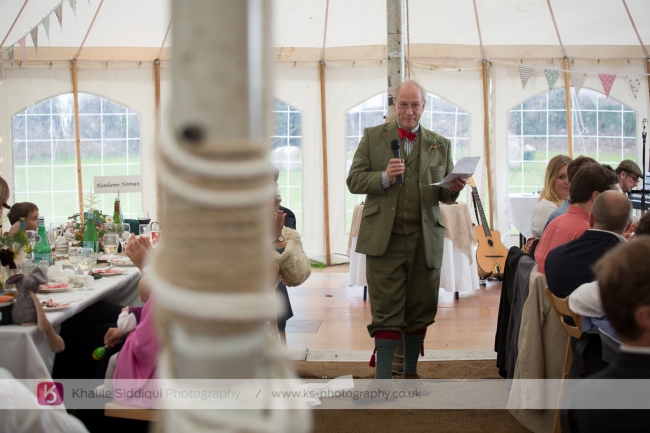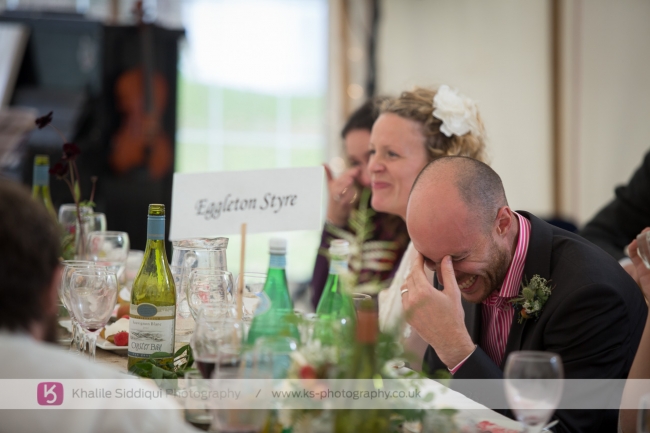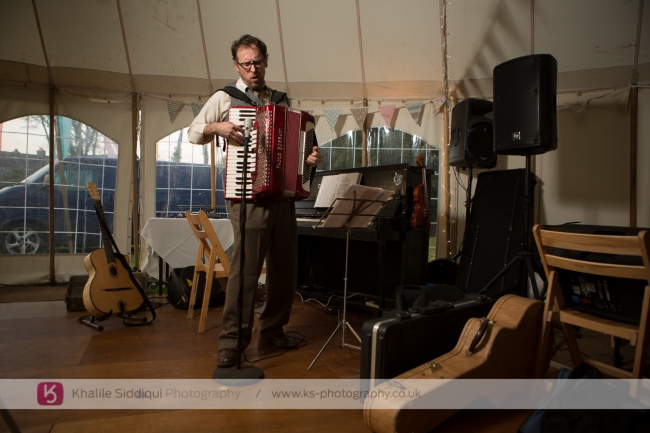 After three very good speeches I took Claire and Ruari off for some photos on their own (taking in one shot with a wind turbine as Ruari works in renewable energy) before going back to the fire pit where the evening guests were welcomed with the champers and the late afternoon sounds of "Leigh Delamare"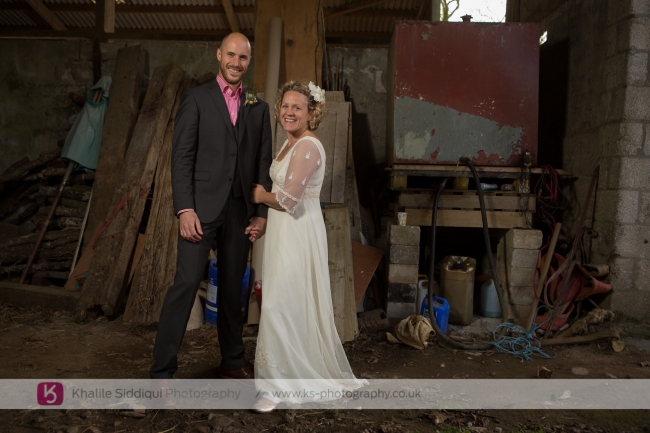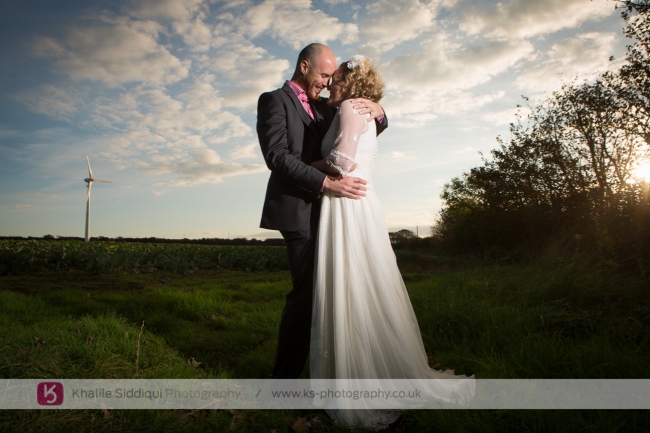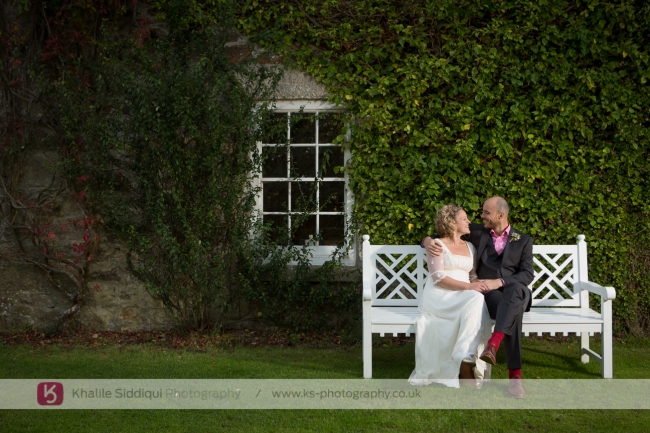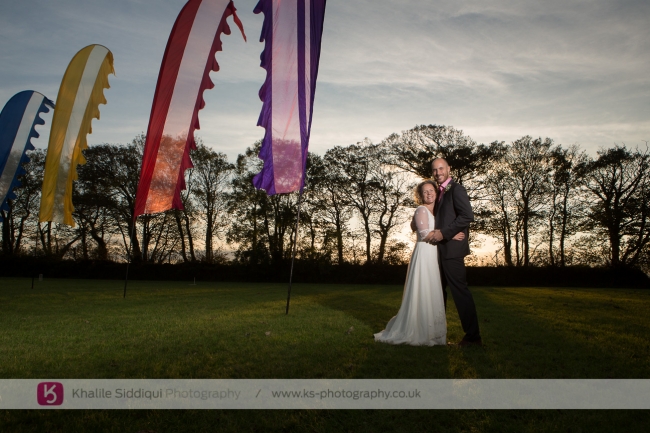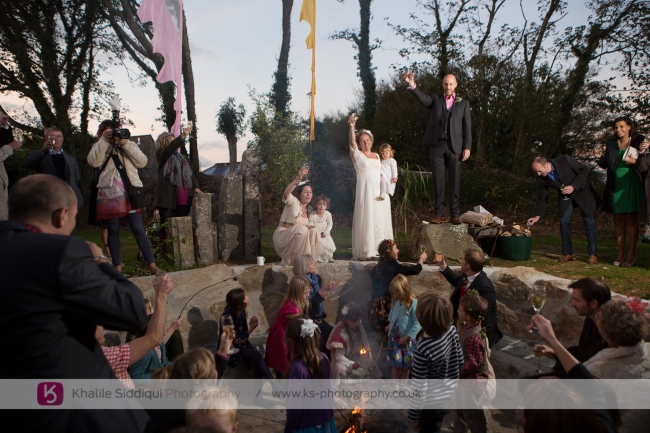 In the evening we were entertained by the rocking sounds of "The Choons" and boy did they rock, they had everybody up and dancing.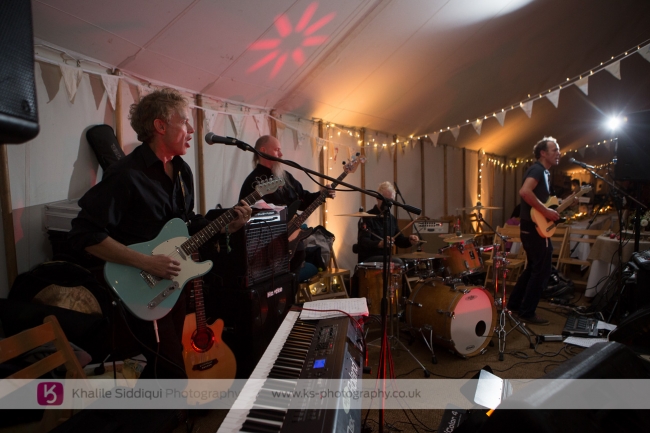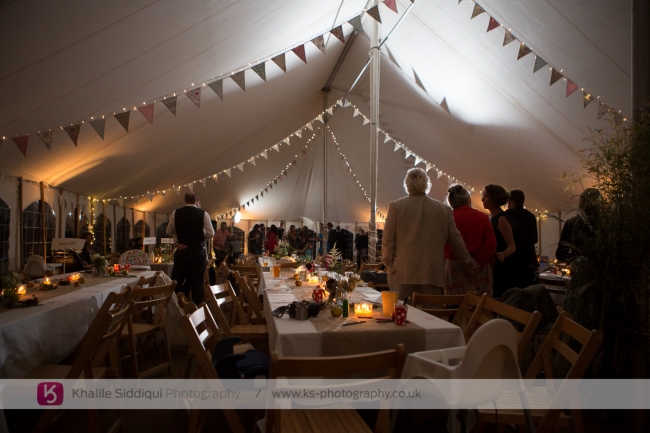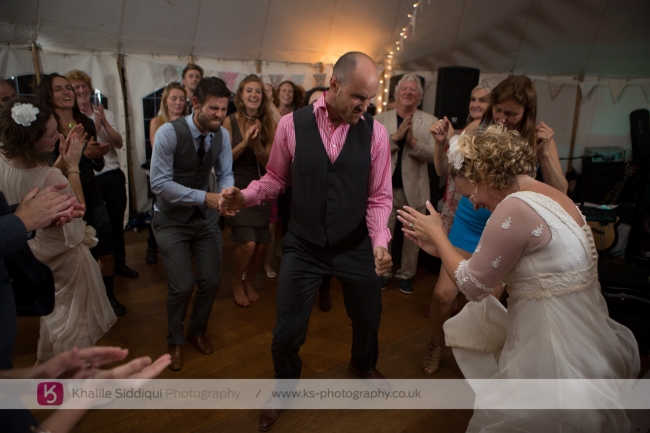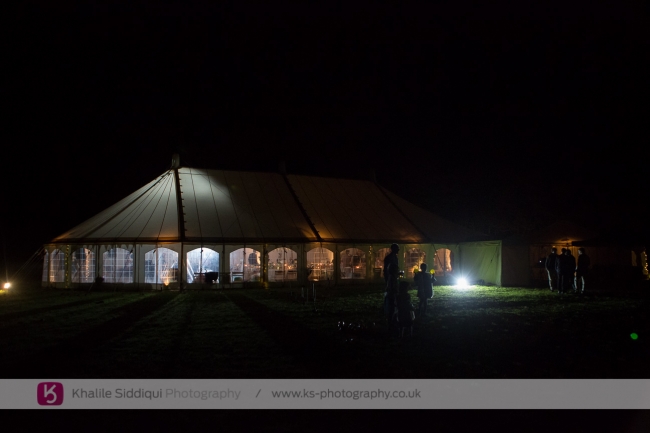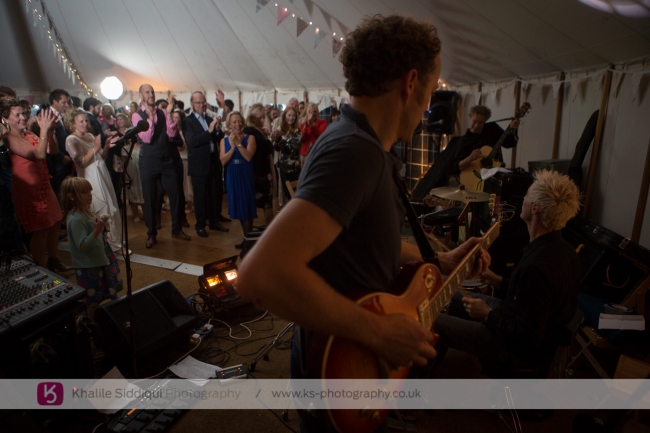 Thank you Claire & Ruari, we truly are grateful for you inviting us into your very special day. Tams and I were thrilled to be there and wish you and the family the very very best for your future!!!

Love K&T xx