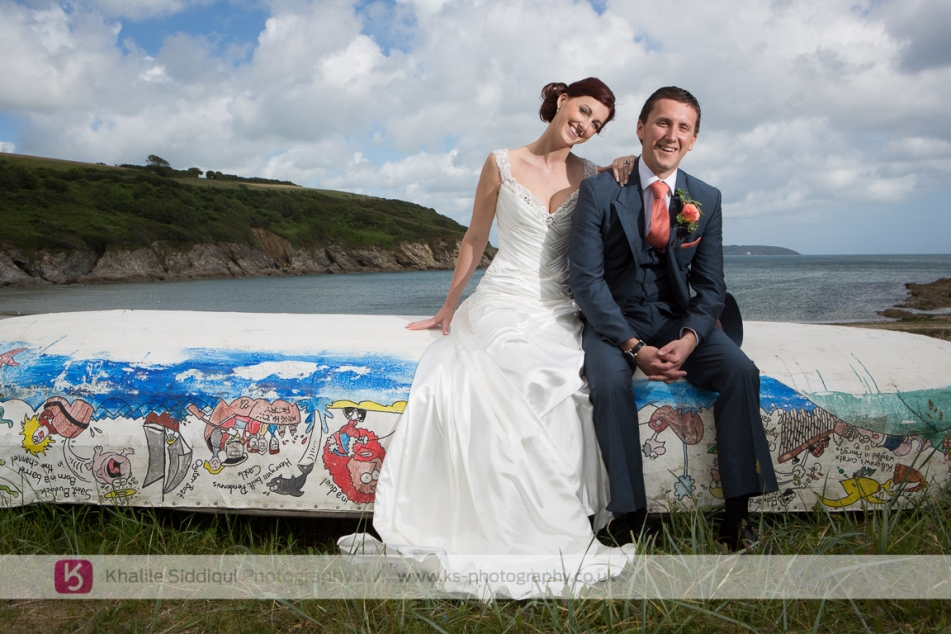 Royal Dutchy Hotel Falmouth Wedding | Verity & James
Share on Facebook Share on Twitter
17th June, 2013
---
Having covered weddings at most of the bigger venues in Cornwall we were really looking forward to Verity & James wedding at "The Royal Dutchy Hotel" in Falmouth having never done a wedding there before. Tamsyn had an early start with doing the "makeup" for Verity and the bridesmaids but my day started at "The Gylly Beach Cafe" where the boys very kindly treated me to a hearty breakfast before kicking off with a little photoshoot.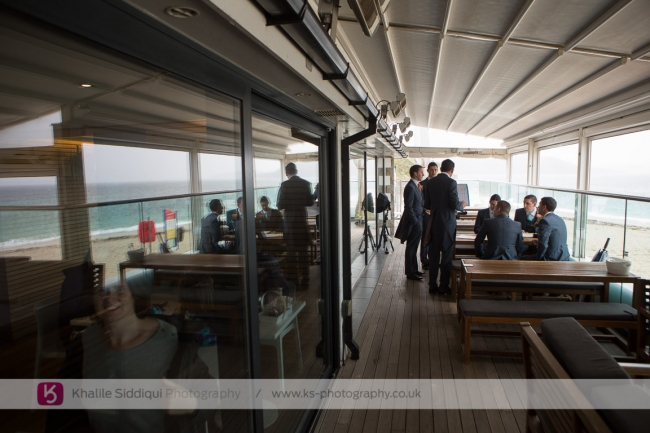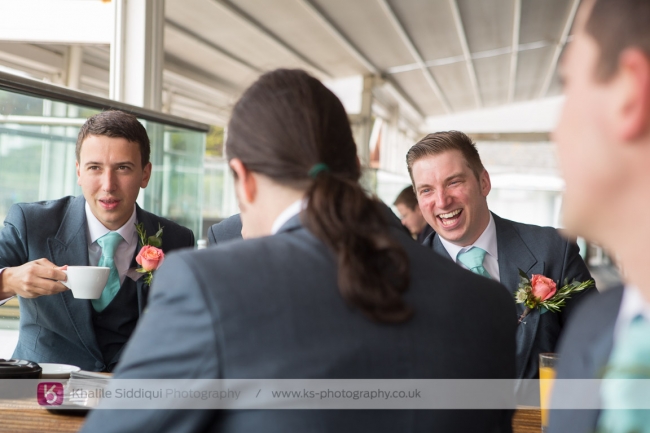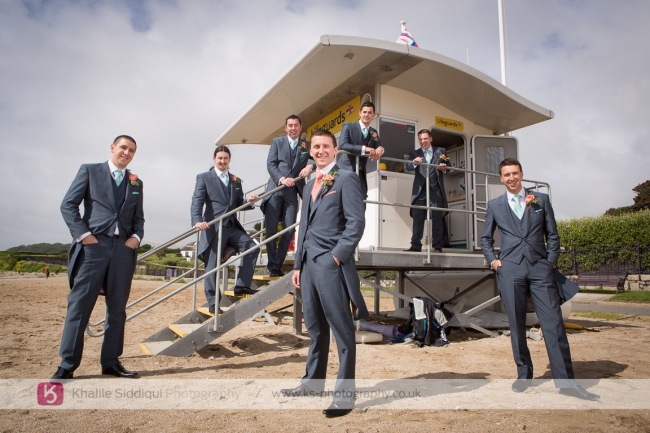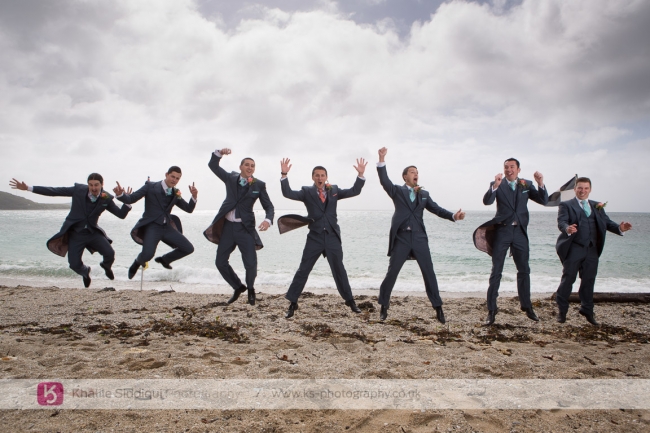 Just as we finished the shoot the heavens opened while I took the short drive down to the hotel to catch photos of the girls getting ready with their hair being done by "Sara Trevethan" and as I said make up by Tamsyn. Verity went for a beutiful white wedding gown designed by "Sophia Tolli"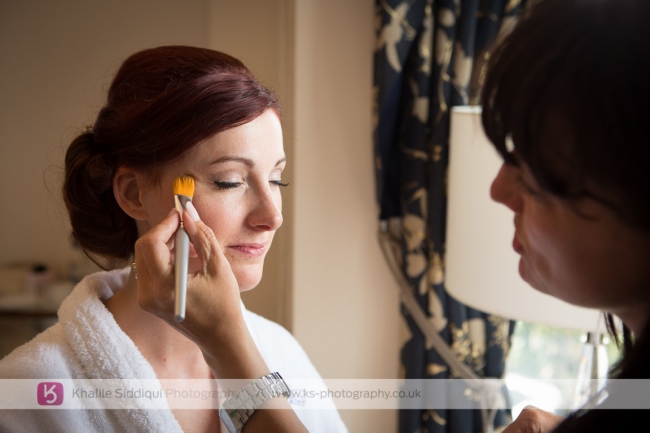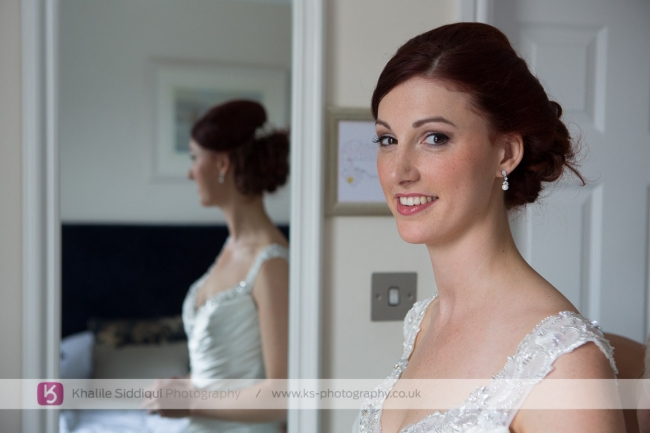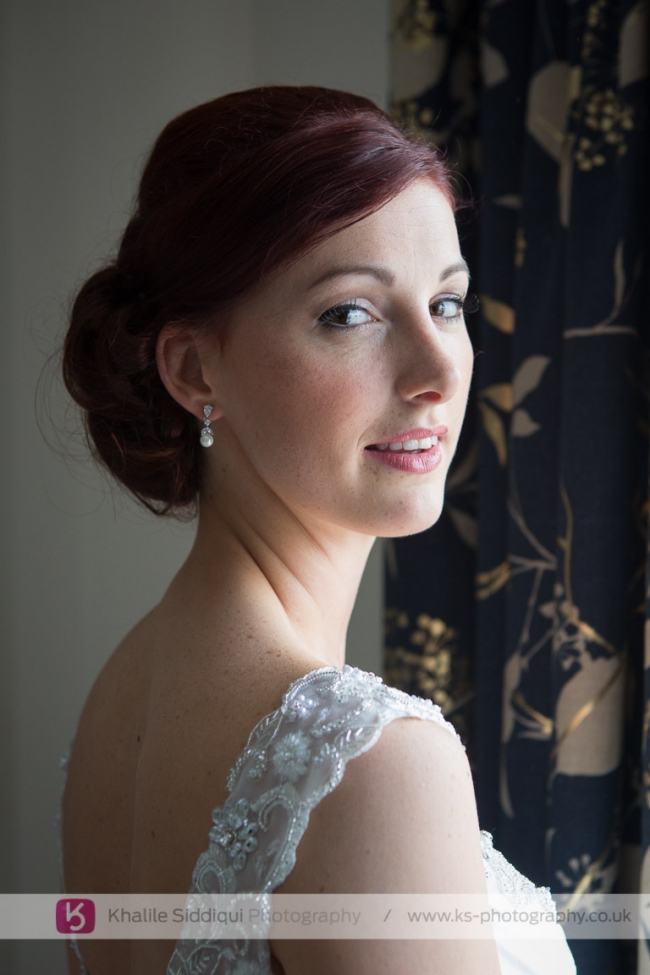 They had sole occupancy at the hotel so the family very kindly laid on transport to Mawnan church using the services of "King Harry Coaches" to ferry their guests in two of their wonderful vintage coaches.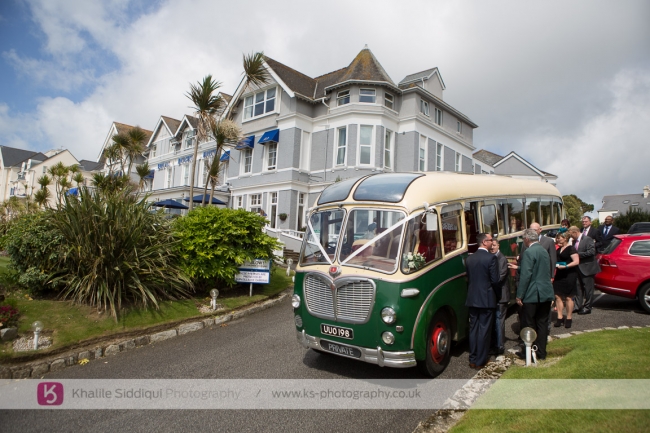 It was a wonderful candle lit ceremony full of smiles and love that left everyone with a warm feeling inside.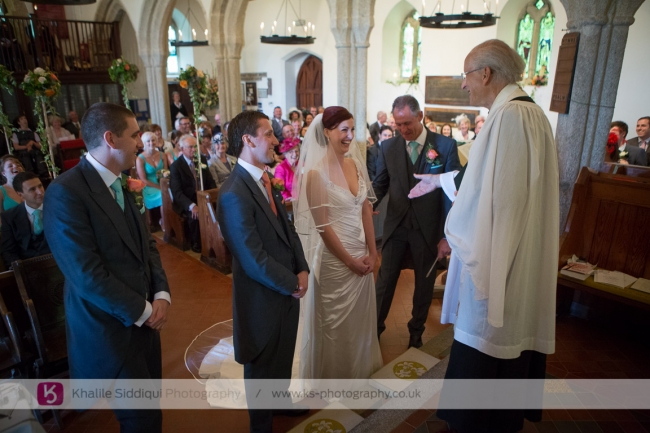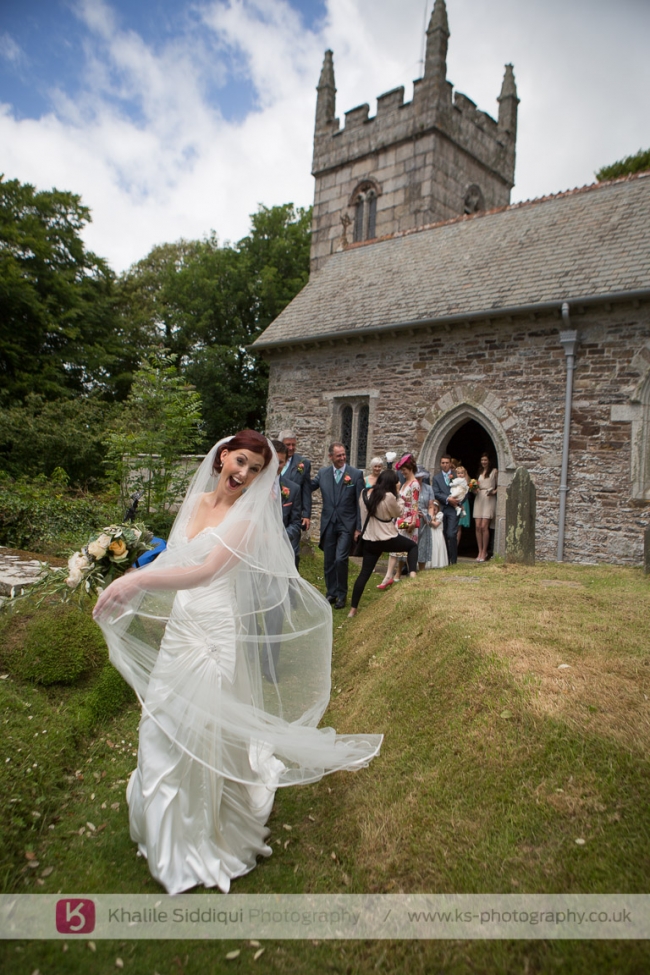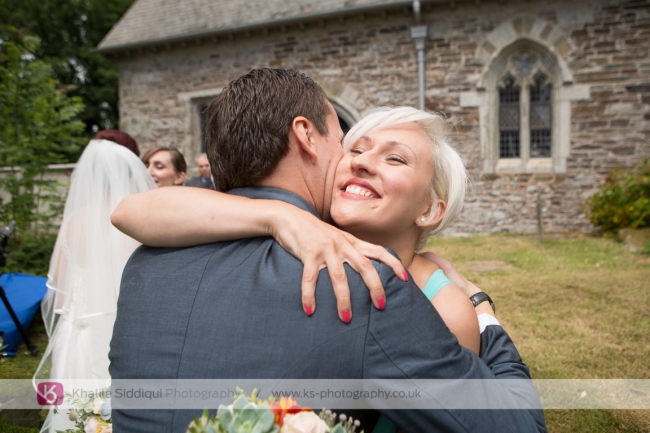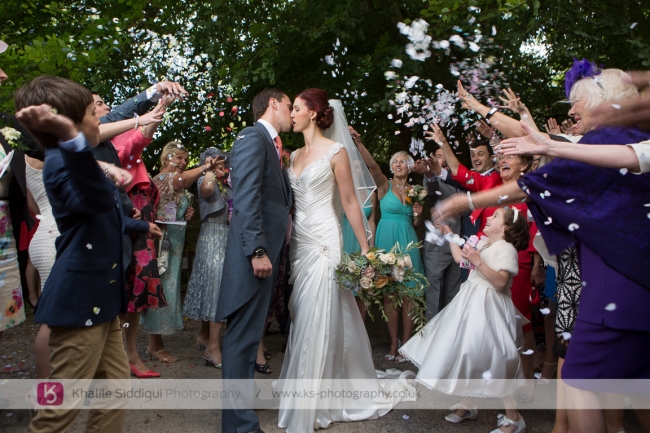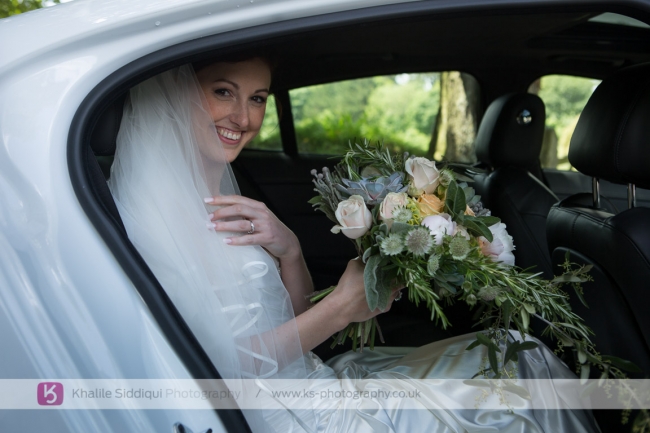 After the ceremony our timings were very tight so we got only a very few group shots at the church before heading off to Maenporth beach near Verity's parents house for some beach shots while their guests were ferried back to the hotel.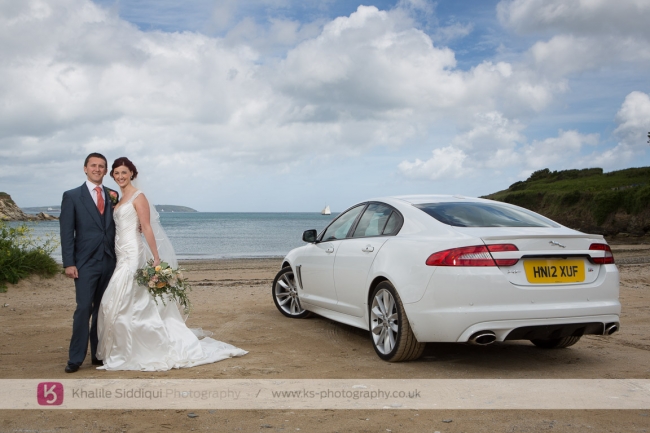 Verity and James were fortunate enough to use Verity's dads cars as their wedding vehicles so I thought it rude not to get at least one shot by the sports Jag before heading down onto the beach for a few more shots.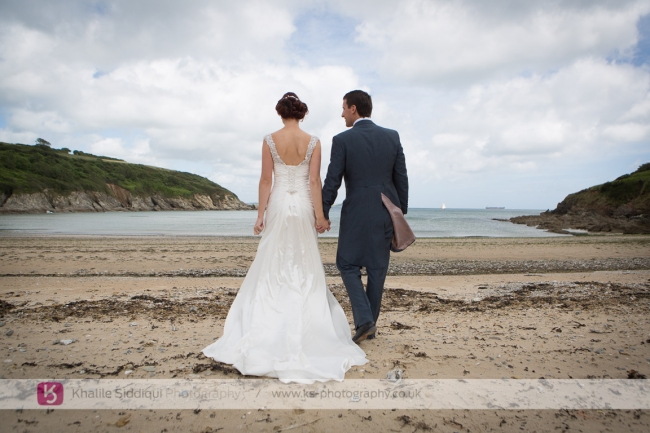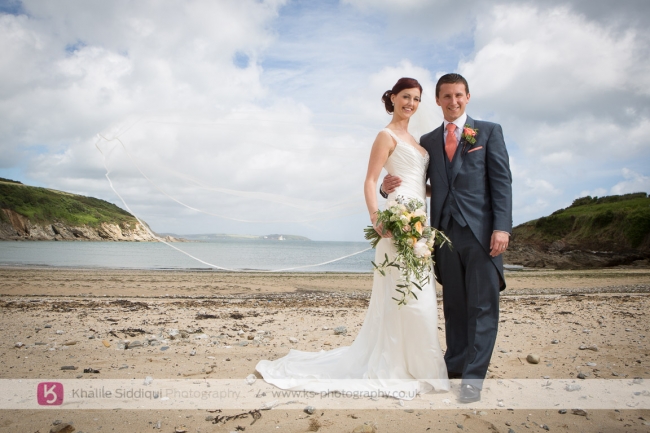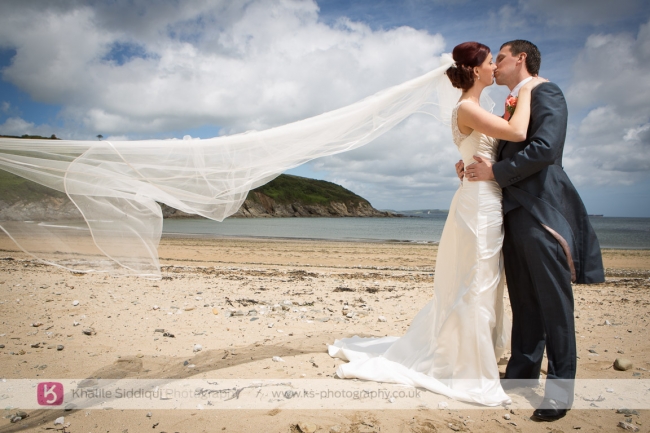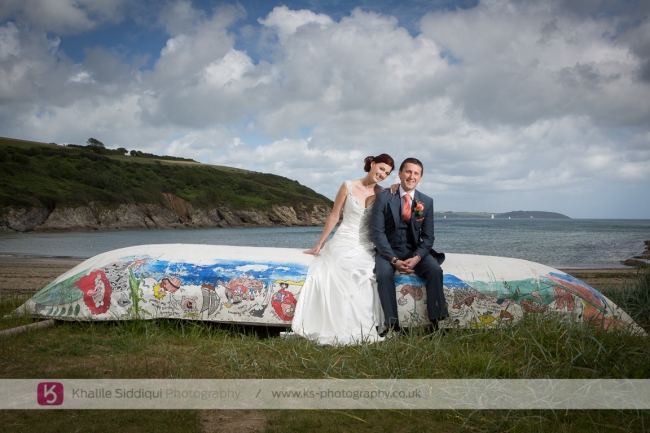 Then after dropping Tams off at the hotel as we passed we headed on to Little Dennis for a just a few more photos with the assistance of Sniffer one of the ushers (Thanks buddy).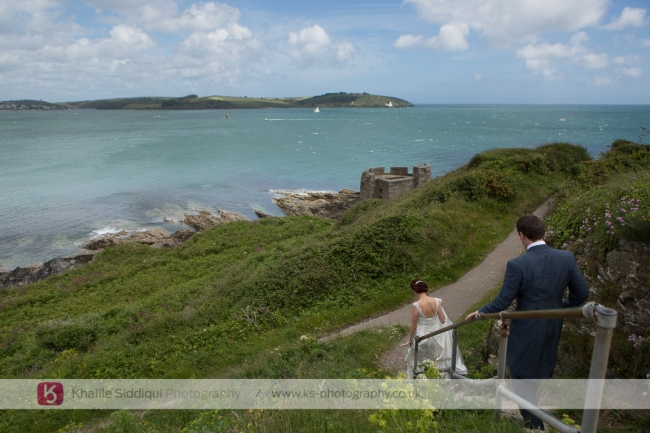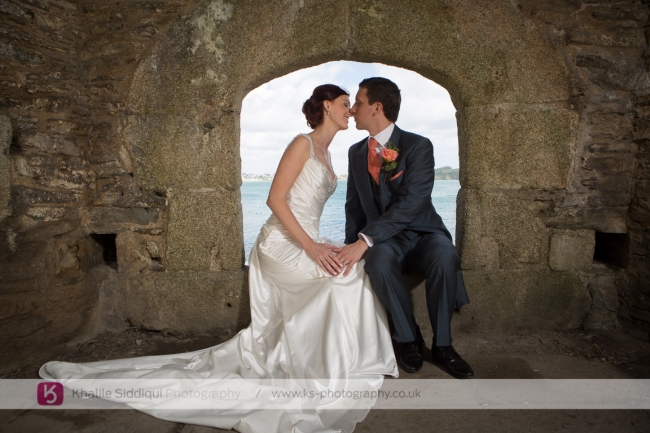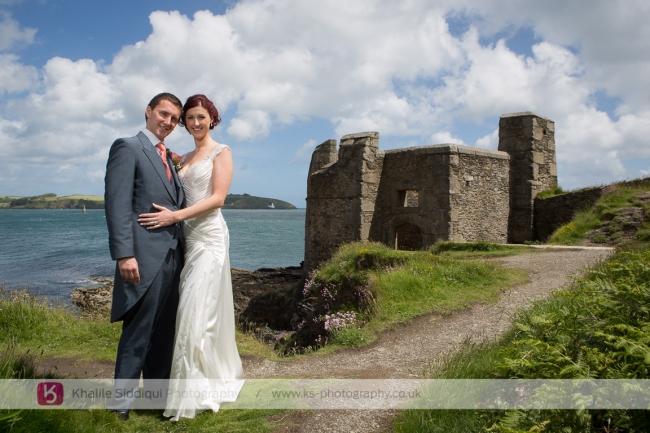 Then we headed back to the very handsome Royal Dutchy to get the last of the group shots and a few shots of the room set up with their very beautiful wedding cake supplied by "Nicky Grant".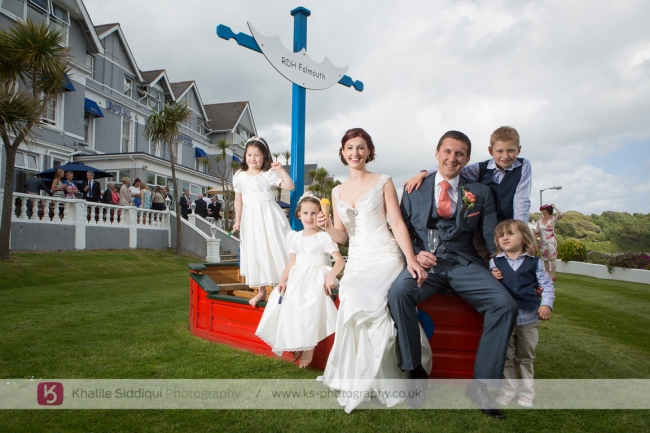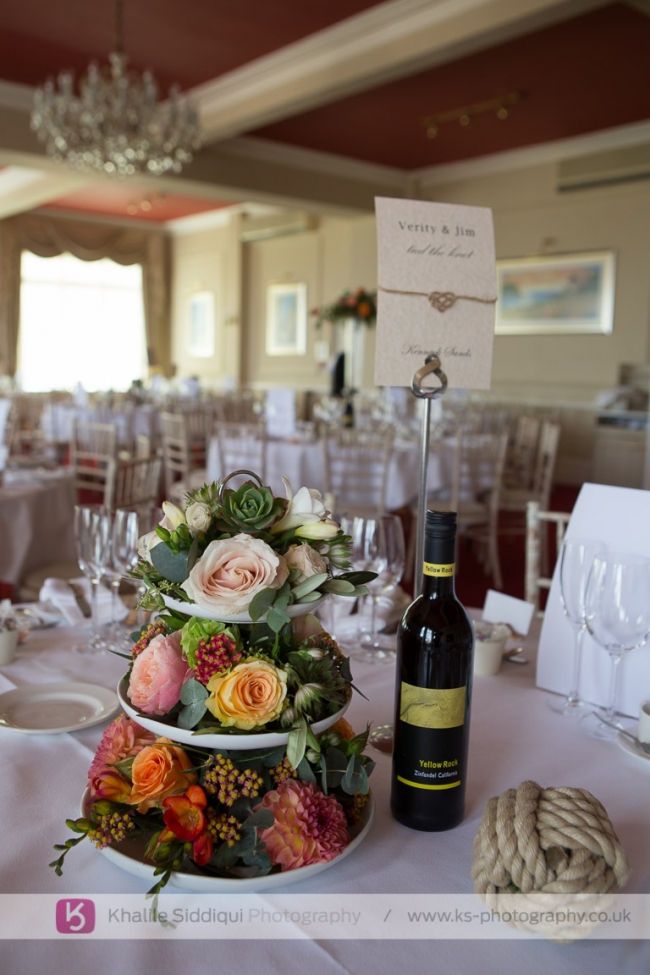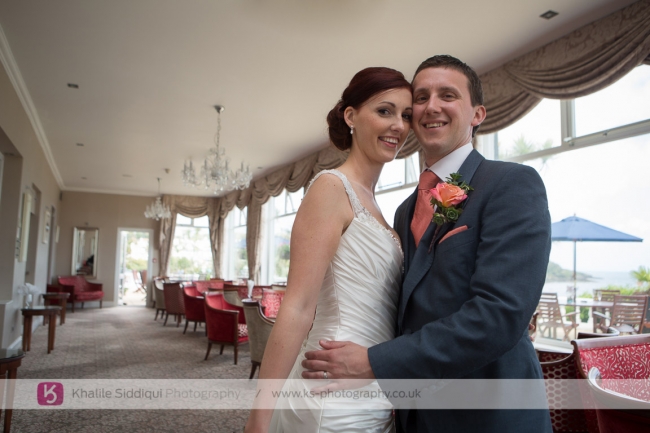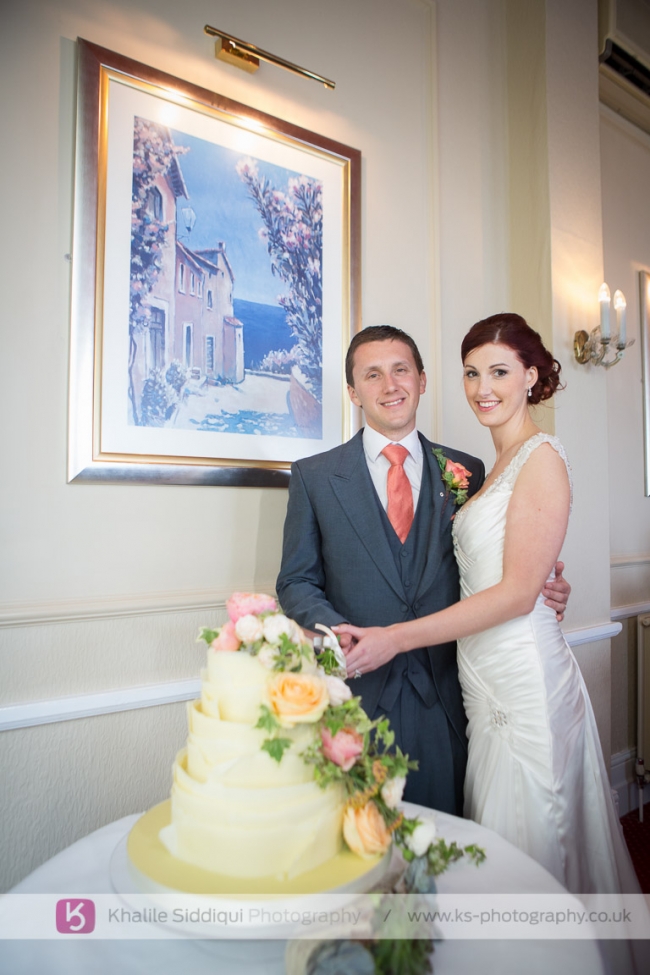 What a fantastic day for a fantastic couple, I think everyone had a brilliant day, I know Tams and I did, and we would like to with Verity & James a long and happy life together!

Love K&T xx