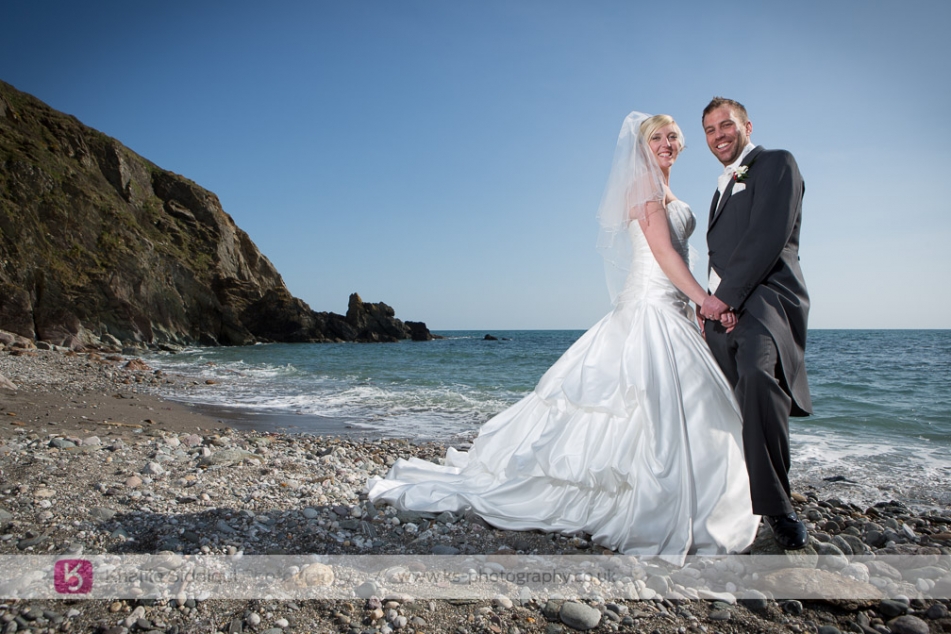 Whitsands Bay Hotel Wedding | Hayley & Matt
Share on Facebook Share on Twitter
7th April, 2013
---
I can't believe what a fantastic start we've had this year with our weddings, every one so far has been a belter, including Hayley & Matt's Whitsand Bay Hotel wedding, with many many more to look forward to. We started the day meeting Matt and the boys at Cawsand and after getting a few shots in the Rame Gig house we moved down onto the beach, and boy have I missed summer, as their wedding day was beautiful and I still feel a slight sensation on my face from the sun.....mmmmm lovely!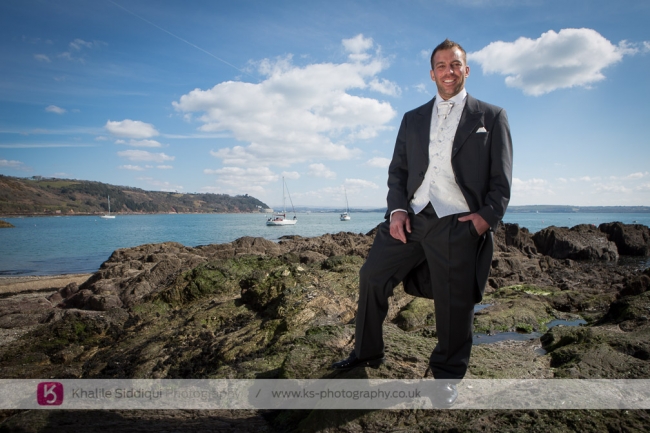 And then a few of the boys.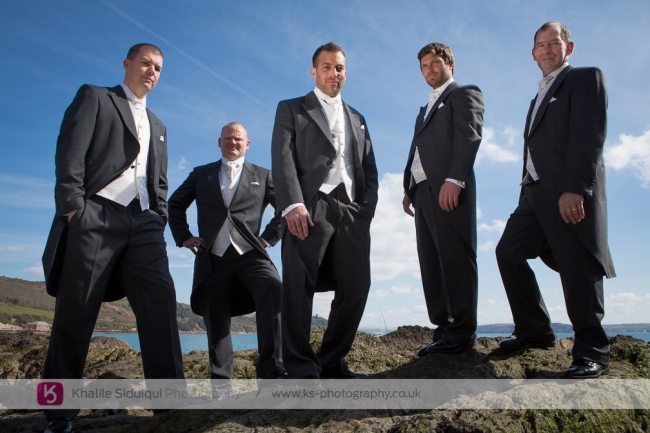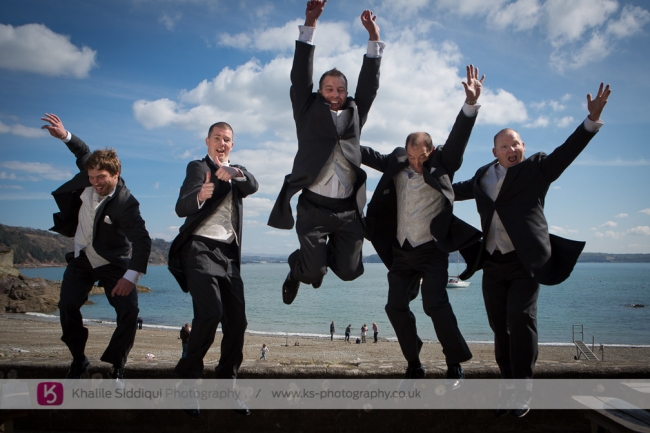 Before heading off to the hotel to catch up with the girls. Hayley and the bridesmaid decided to get their hair and make up done at Torpoint so I didn't have long with them before it was time to get the flower girls into their outfits.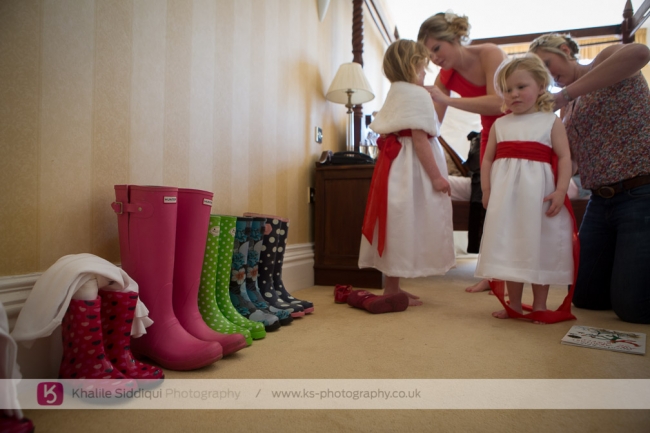 Going on what the weathers been like so far this year, all of the girls brought wellies along to the day for shots on the beach, but for now it was time for the big girls to get ready.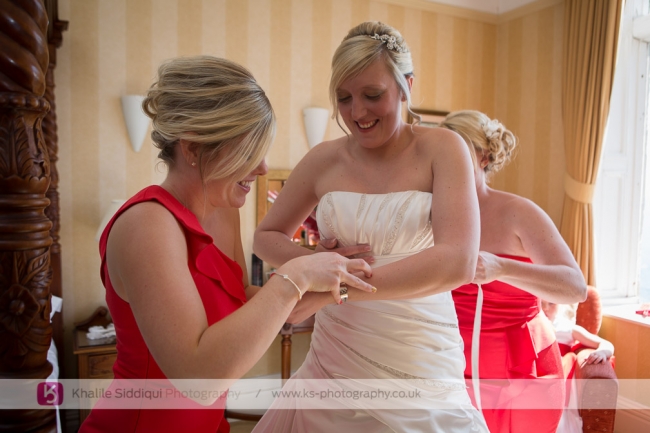 Hayley is well known for being late, and her wedding day was no exception, that and the fact that the registrars couldn't hang around due to another wedding straight after just down the road meant that I only had a moment to grab this shot of Hayley with the registrar waiting in the door way to lead us downstairs.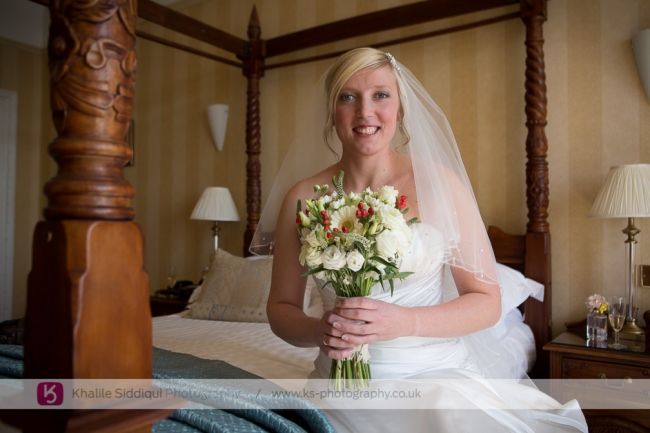 He may not have been able to hang around, but he sure knew how to do a cracking ceremony, keeping everyone smiling and laughing all of the way through the service.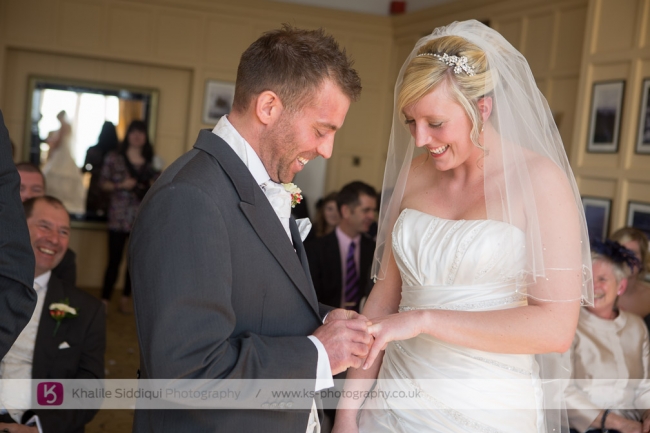 Hayley is a college lecturer, but is also well into her gig rowing and so had a lovely surprise waiting for her when the two of them came out of the hotel.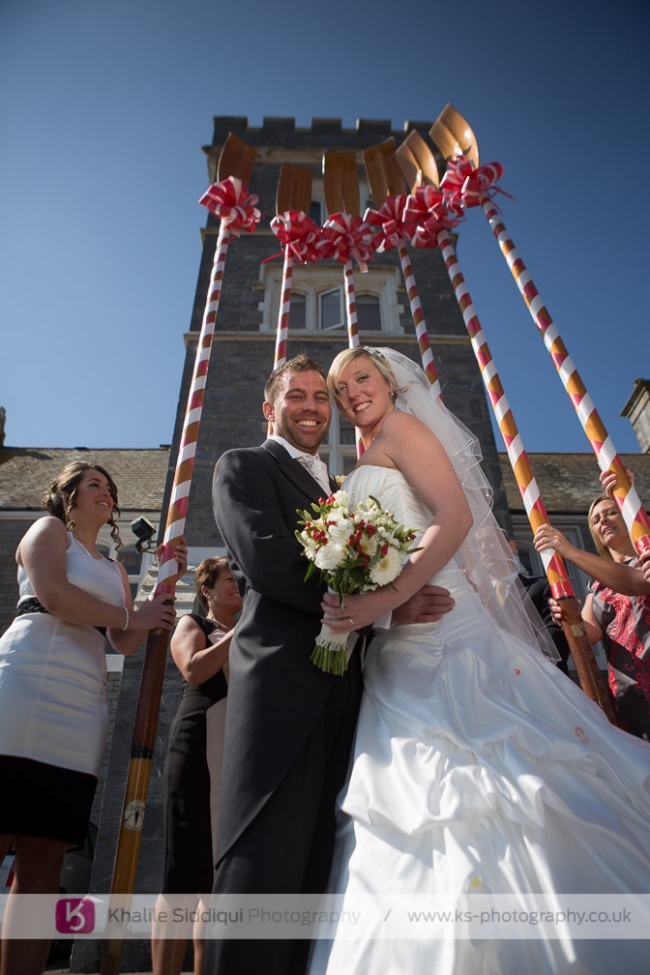 Because the weather was so lovely we managed to get all of the group photos done outside in the beautiful spring sun, starting with the shot of everyone.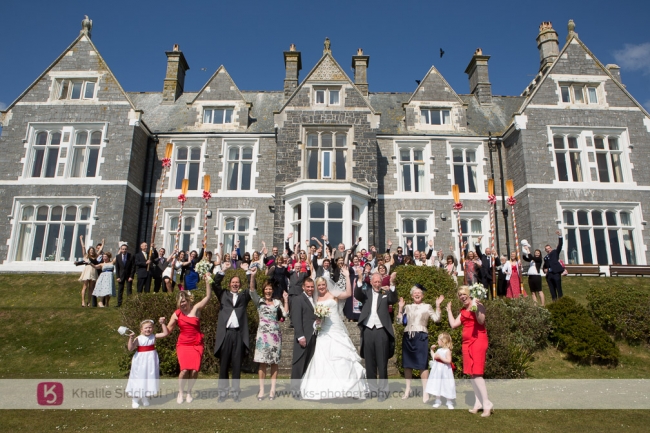 Then after the family groups I got some shots of the wedding breakfast room set up.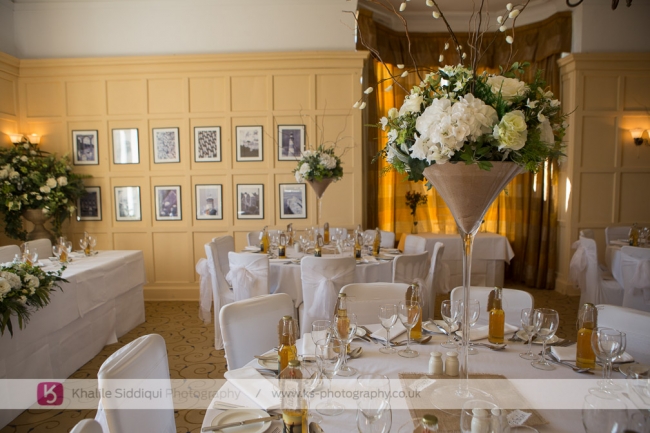 We then took all of Hayleys girlfriends down onto the beach, wellies and all for a few fun shots.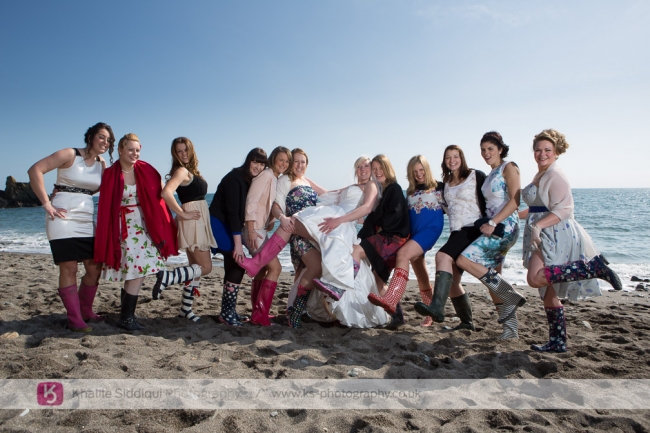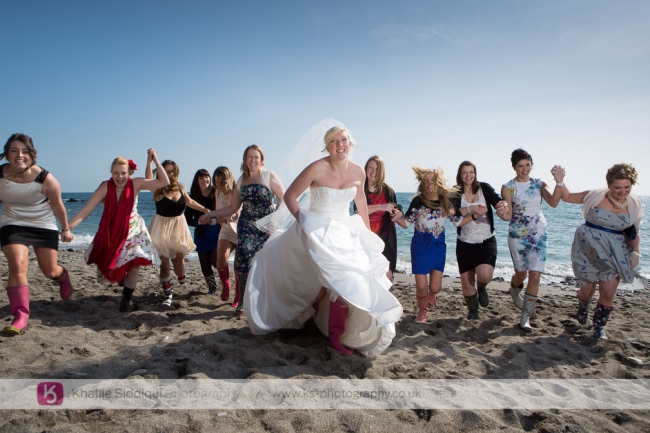 Before having five minutes with Hayley and Matt to get some couple shots and heading back up to the hotel for the wedding breakfast.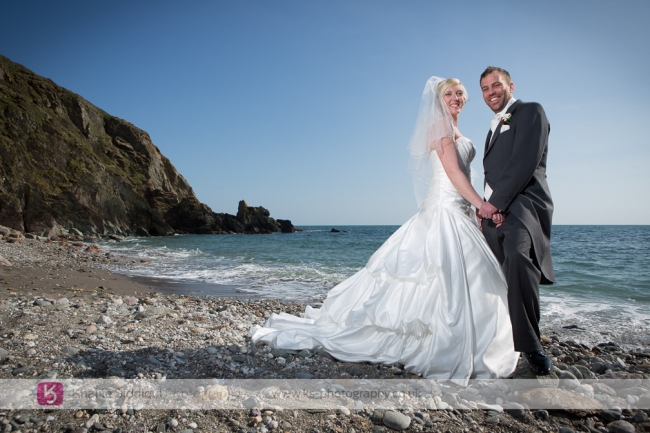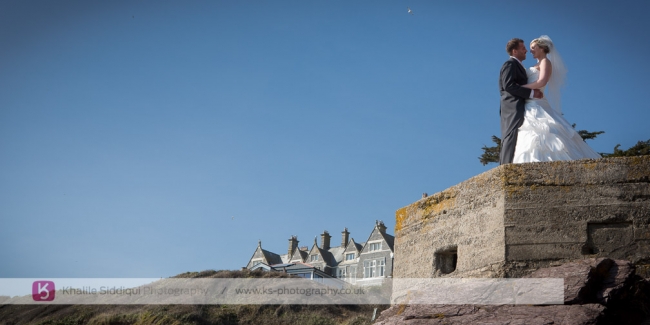 Congratulations Hayley and Matt, you make a fantastic couple and you have really great family and friends!

We hope you have a long and fun filled life together!
Love Khalile & Tamsyn xx