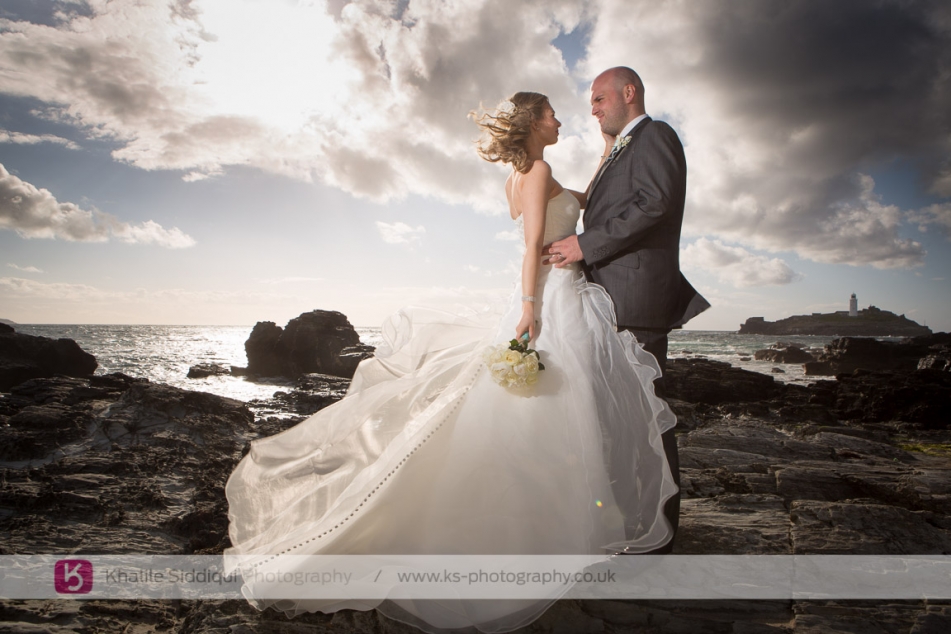 Carbis Bay Wedding | Jess & Craig
Share on Facebook Share on Twitter
24th May, 2013
---
I knew Jess and Craig's Carbis Bay Hotel wedding was going to be an awesome day going by the initial contact. It all started with their trip down to Carbis Bay last year when they were viewing the hotel with a view to booking it for their wedding. They had a chance meeting with Carla and Bill who had got married at Carbis Bay a couple of years prior, and had come down to Cornwall from Nottingham for a photoshoot we had lined up for their new son on the beach in St.Ives. Carla, bless her, saw that Jess & Craig were looking at the hotel for their wedding when she approached them to recommend yours truly as a wedding photographer. Jess & Craig were so impressed with the fact that Carla and bill had travelled halfway across the country for a photoshoot that they felt compelled to give us a call.

My day started with meeting with the boys at one of the Carbis Bay Hotel apartments to get some getting ready shots.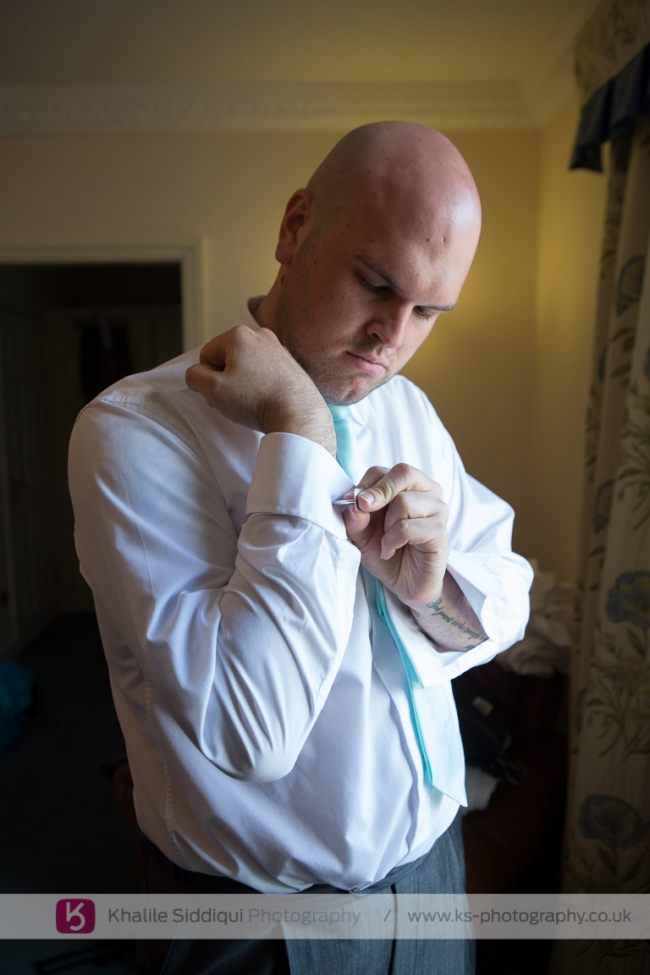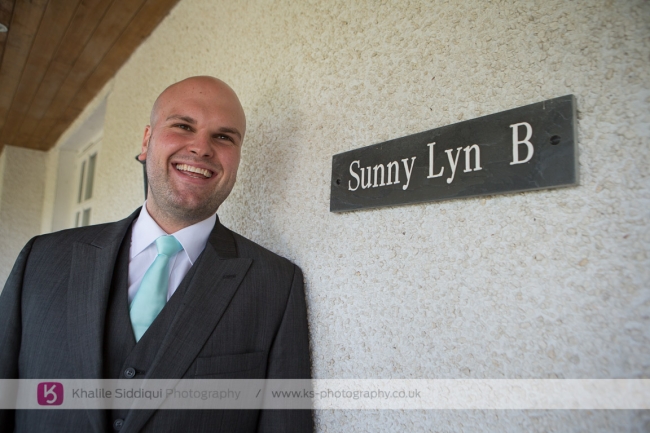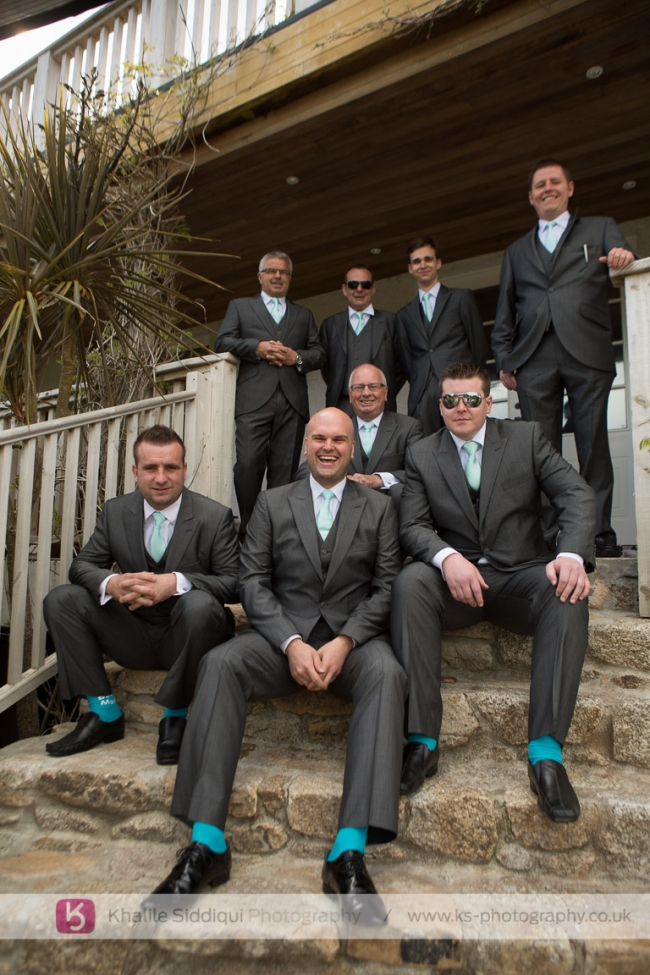 But Tamsyn's day started with the girls as she was booked to do Jess and Harpreet's make up.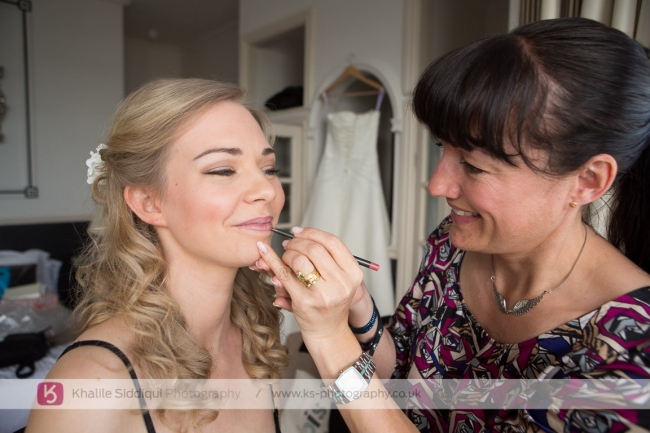 So once she'd finished, she slipped downstairs to capture the build up while I stayed with the girls to record them getting ready.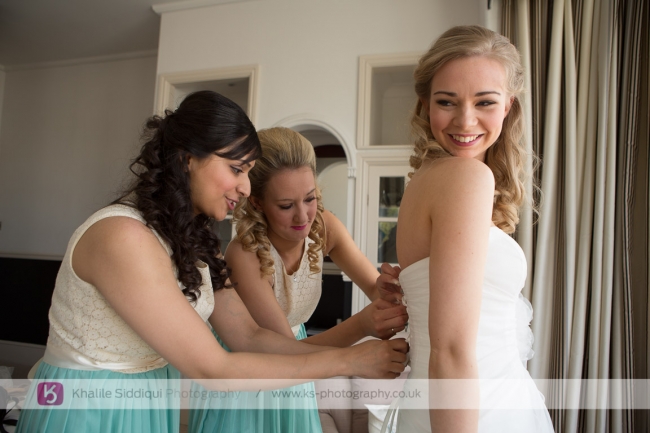 And being a father of two daughters myself, I always have a little lump in my throat when the father of the bride sees his little girl for the first time in her wedding dress.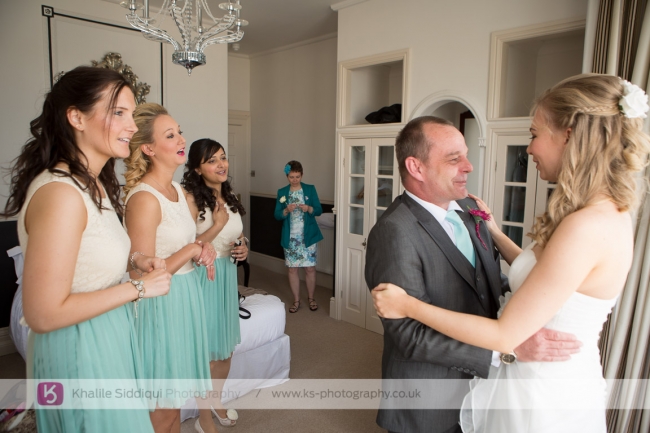 So after a few shots of Jess and the girls and the bouquet supplied by Wheal Sara it was time to head downstairs to the ceremony.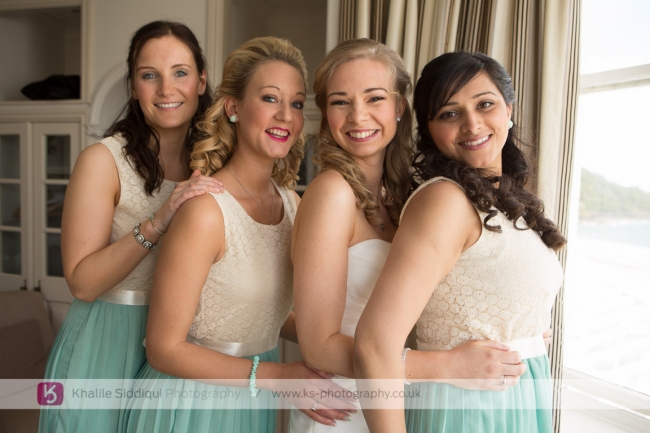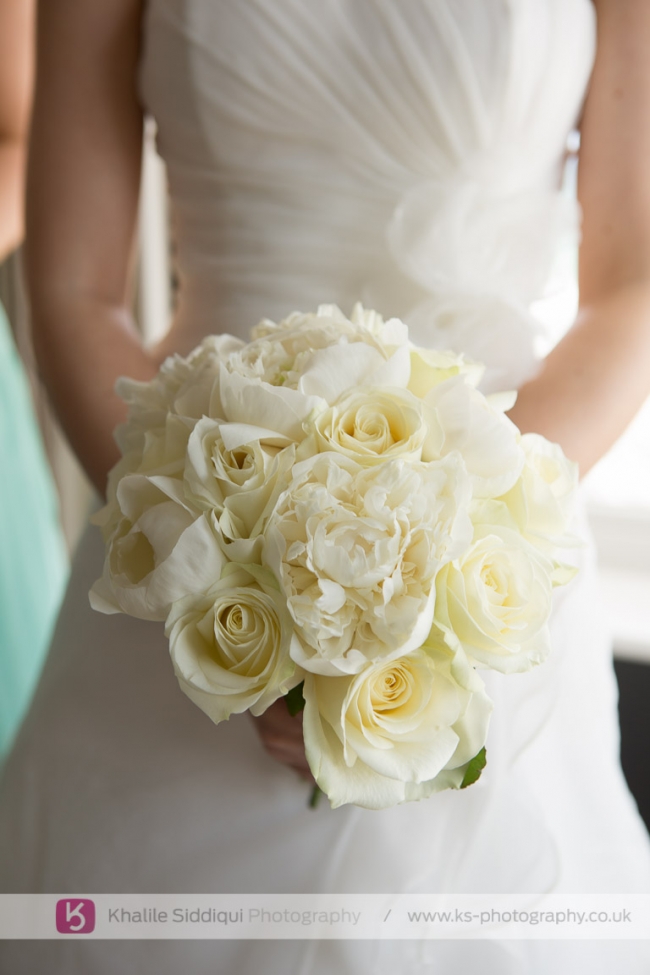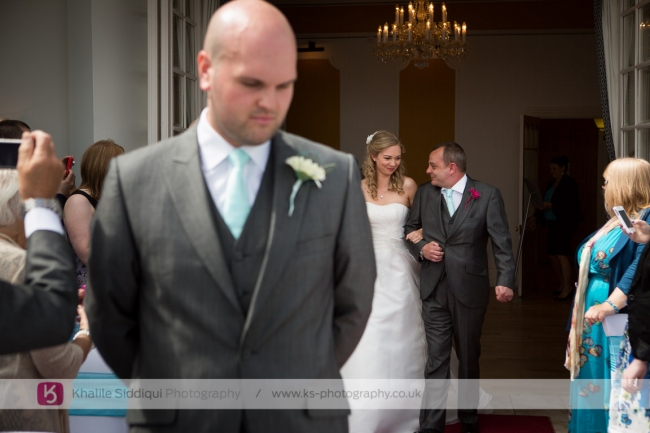 It was such an emotional day, I can't remember a day with so many tears of joy, it was so wonderful to be involved, we truly felt honoured to be there and be made to feel so welcome by everyone.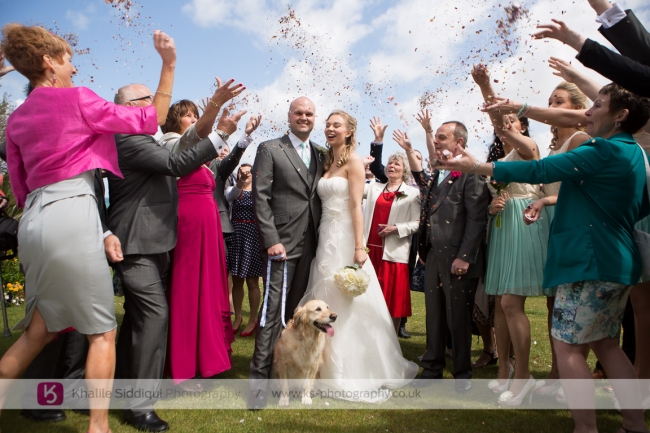 As it was such a beautiful day we went outside (braving the wind) for the confetti and group photos, even venturing down onto the beach for some.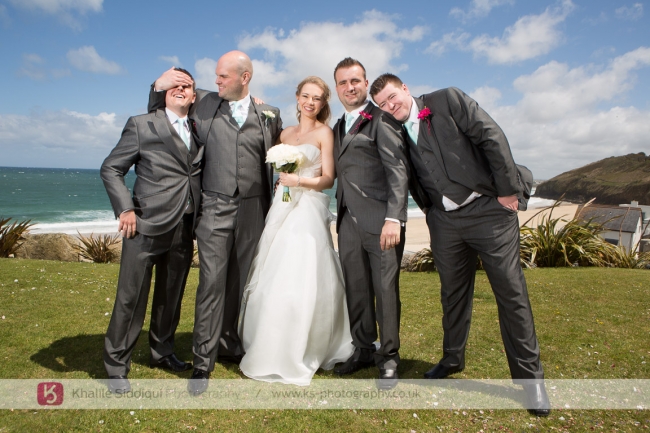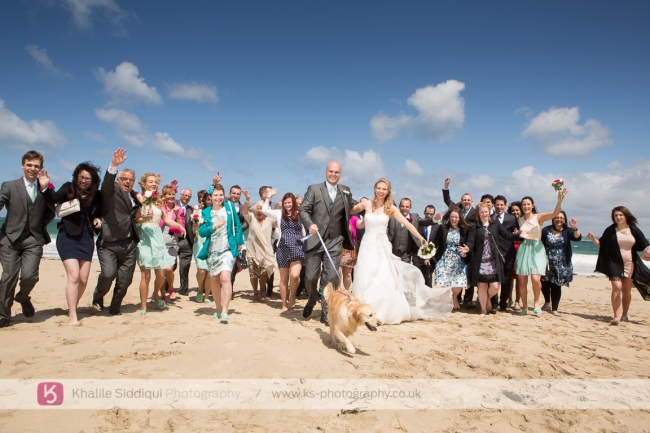 Then we had time for a little photo shoot prior to the wedding breakfast staying local.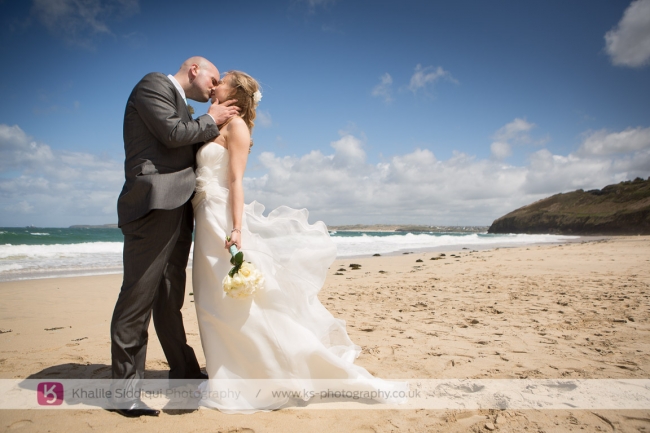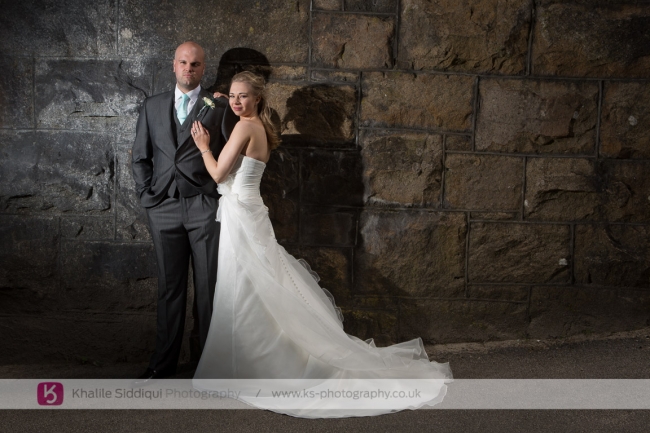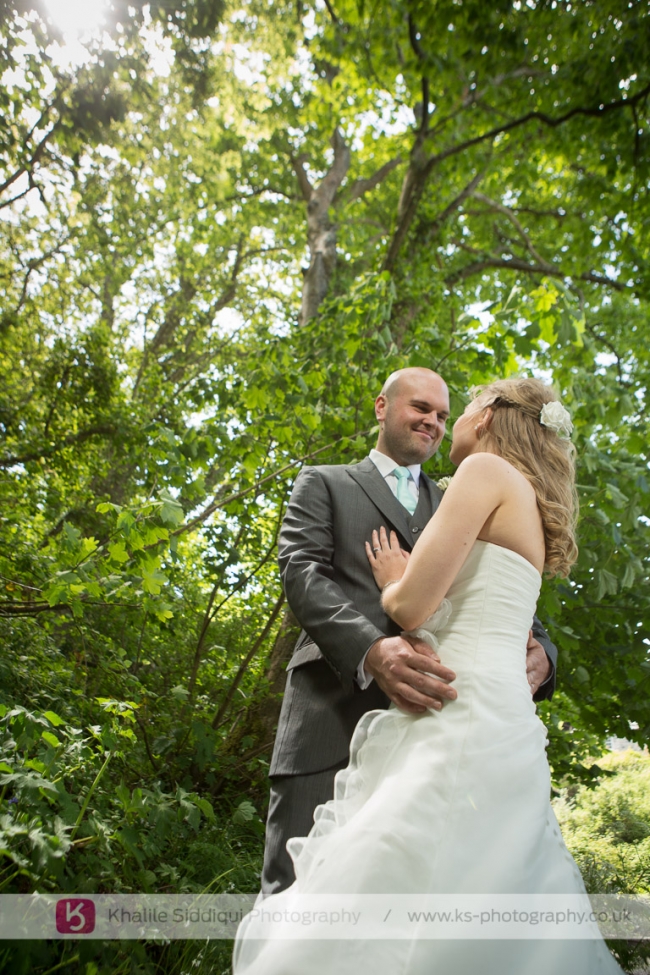 After our mouthwatering wedding breakfast it was time for the speeches.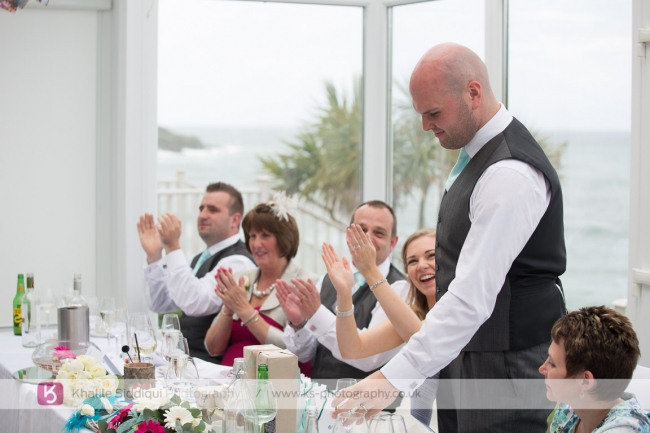 Which sooner or later ends up with the groom being ridiculed.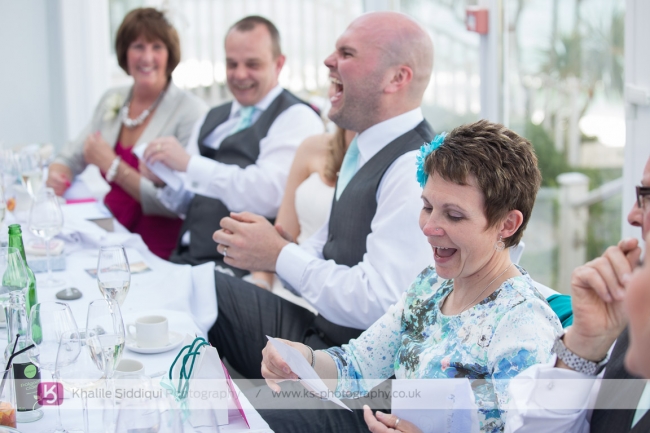 Followed by an evening photoshoot in the honeymoon suit and at Godrevy (one of Jess and Craigs special places) after a make up freshen up from Tams.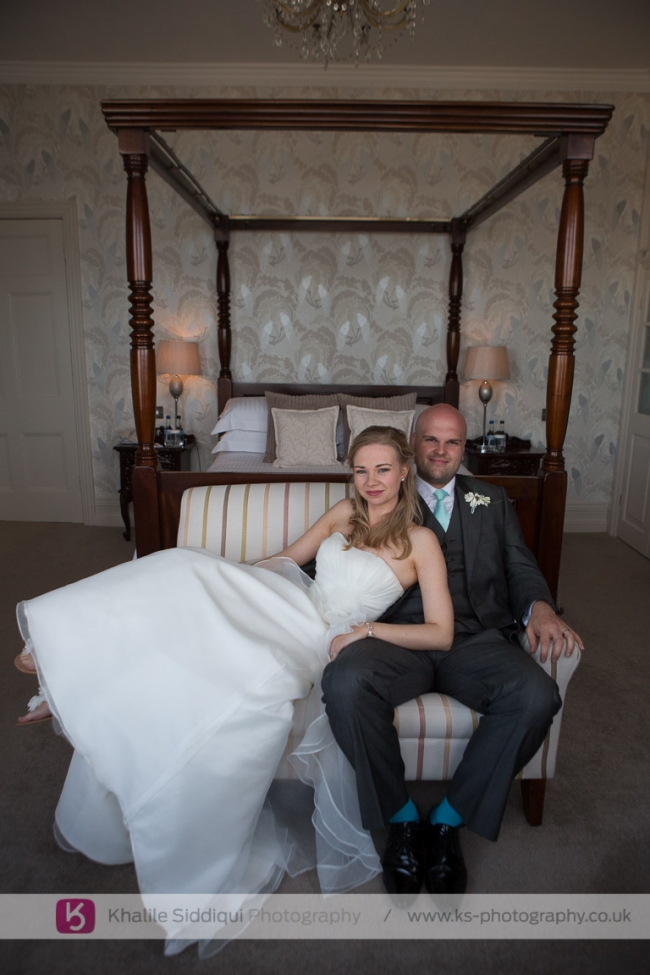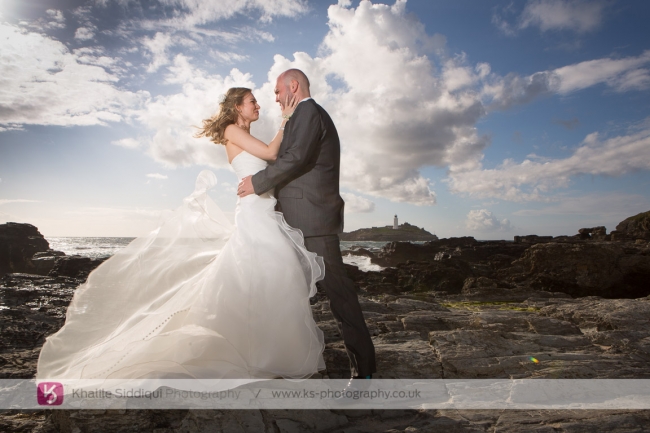 I Sooooo love my life, getting to meet so many really special people, and getting to share their most precious day. Tams and I had such a wonderful day, by late in the evening we were told to put our cameras down and join in with the partying and dancing, and this was the first time we've actually had a slow dance along with our new friends.

Jess and Craig, we love you, and wish you a beautiful life. xx