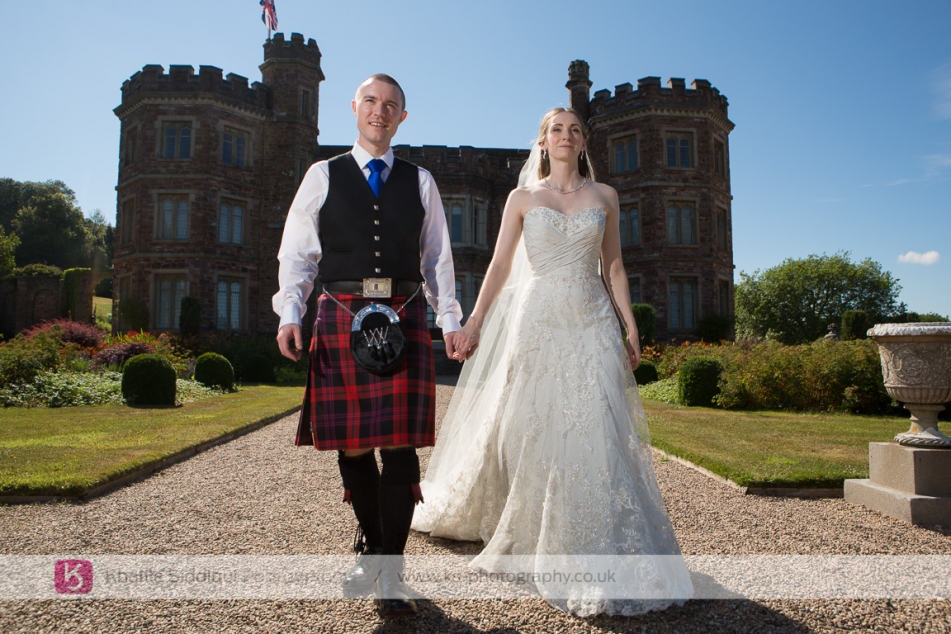 Mount Edgcumbe Wedding | Kelly & Phil
Share on Facebook Share on Twitter
30th July, 2013
---
I wish I had a pound for every time I go to a wedding and have some poor soul tell me how lousy their wedding photographer was. It's really sad but unfortunately happens a lot. Kelly & Phil's "Mount Edgcumbe" wedding is a real lesson to all those couples who say before their wedding that they are just going to get photos from friends after the wedding, or "They have a friend with an SLR camera" to take their wedding photos. As 13 months ago this is what Kelly and Phil were saying until Kelly was a bridesmaid at her friend Daisy's wedding last year that we covered. Daisy and Ian didn't have the best weather but by heck we had a great time, and it was then Kelly and Phil decided to get in some professional help with their wedding photography. We had fairly regular contact over the following year but only just met up to talk through about their wedding two days before the actual event. It was lovely, like meeting up with old friends again to chat about the best day of their lives.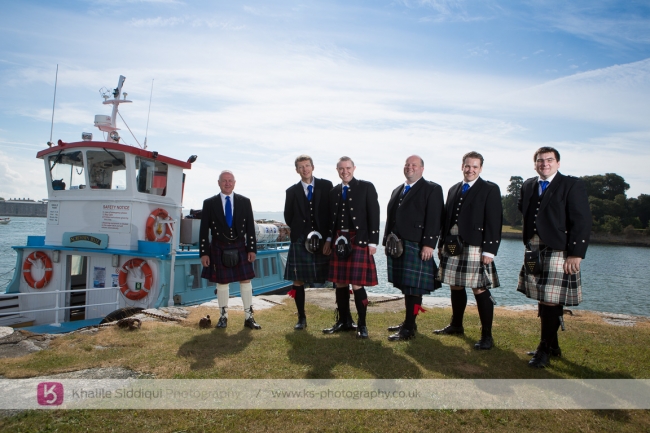 Our day started with meeting the boys at Mount Edgcumbe as most people who had travelled down for the wedding were staying close to the venue, so me made the most of our local area with some photos of the boys.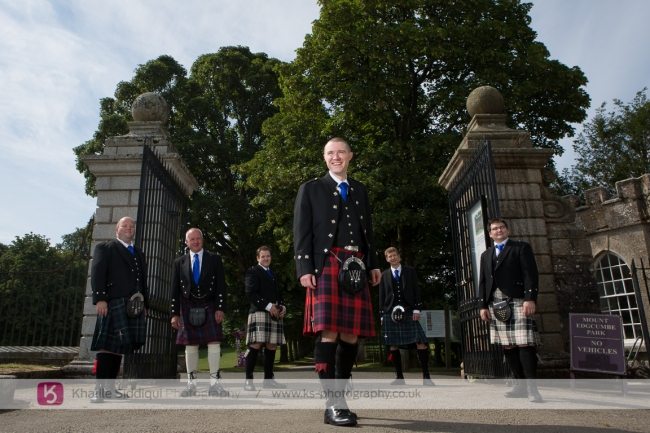 Phil Brown decided to get married in his family's tartan, with the best men in the Cornish hunting tartan and the ushers in The Prince of Wales (I believe, put me right if I'm wrong).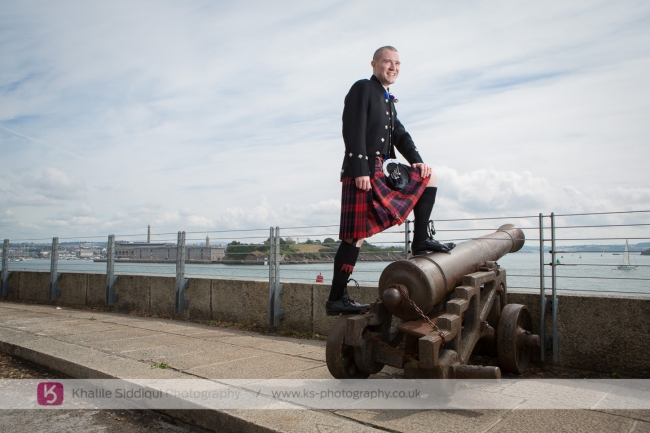 Then we had the 45 minute drive back just past Liskeard to where Kelly and her three bridesmaids were getting ready near St.Ive Church (No not St.Ives, I thought that too) at her bridesmaids family home where we found "Ella Butler" doing Kelly's make up.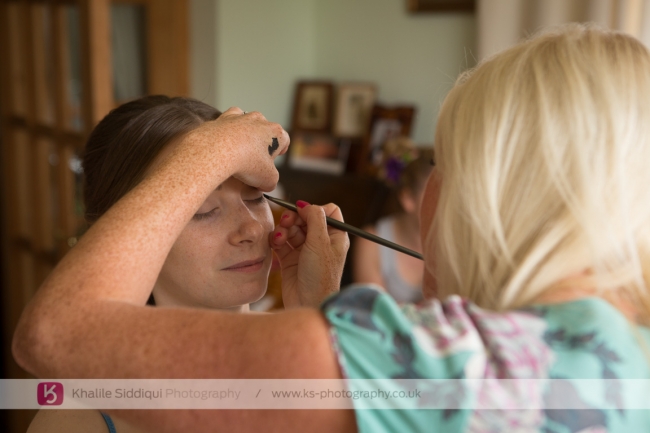 Kelly went for Cobalt blue for her bridesmaids dresses and grooms-men's ties, and went for probably my favourite wedding dress designer (Not that I wear them mind) "Ian Stuart" which she got from the only outlet in Cornwall "Fantasia Bridal" in Lostwithiel.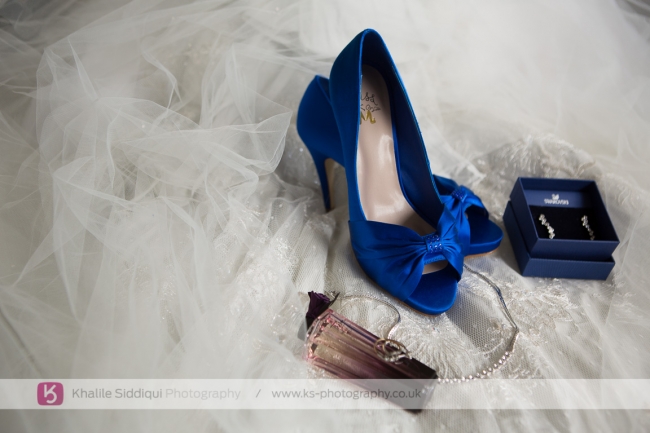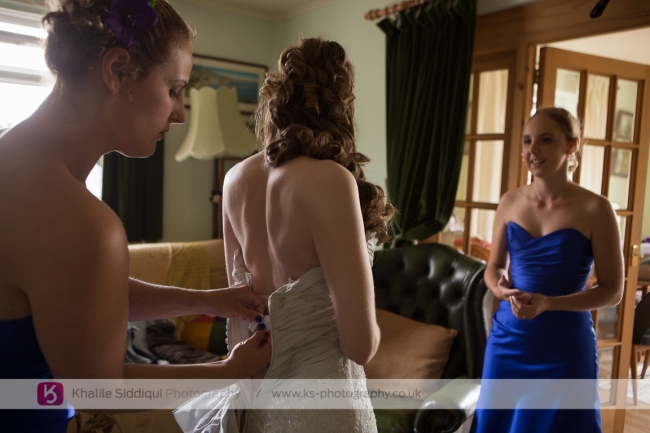 It was such a beautiful time for Kelly, with the intimacy of her three bridesmaids preparing their childhood friend for the best day of her life.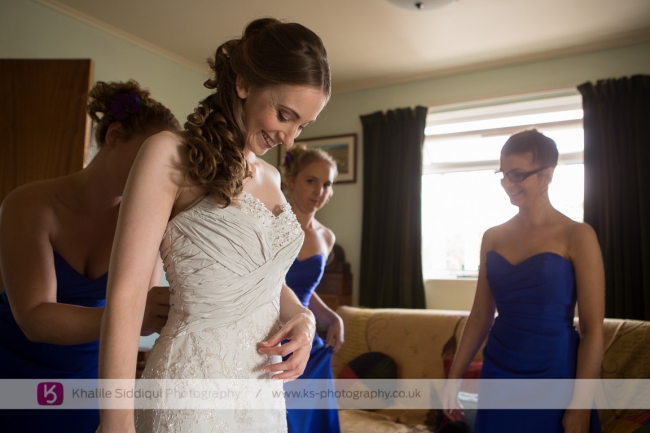 Then we had about fifteen minutes to get some photos before we had the short drive to the church, where we met the flowergirls, pageboy and David, Kelly's brother who had the honour of giving his sister away.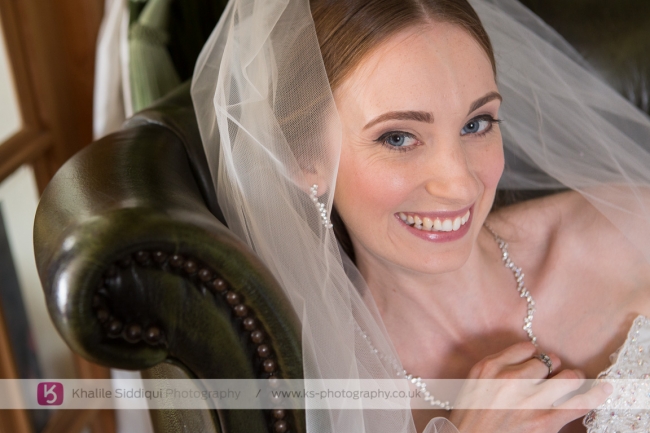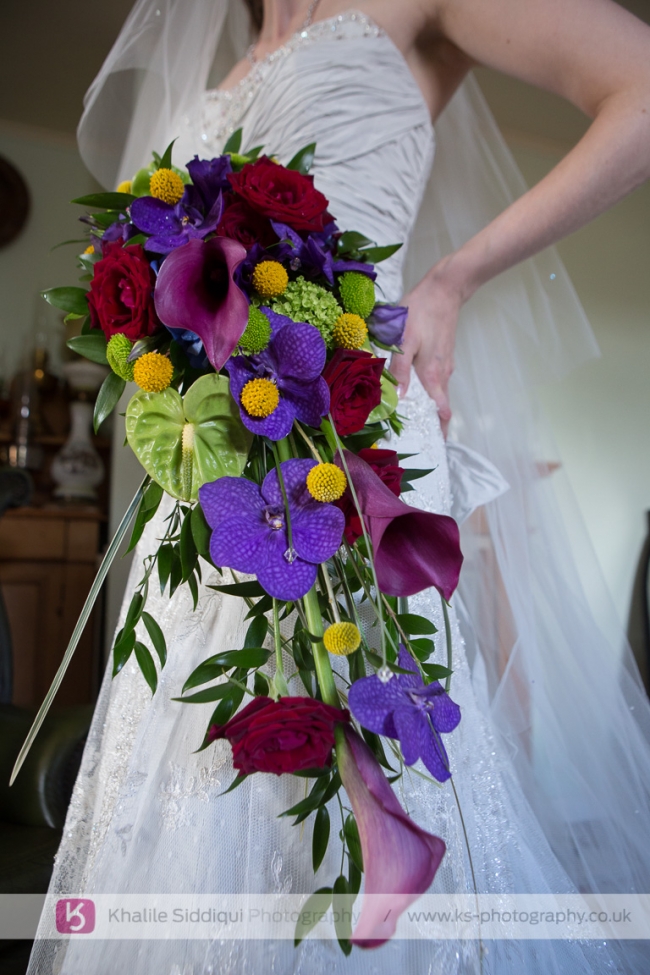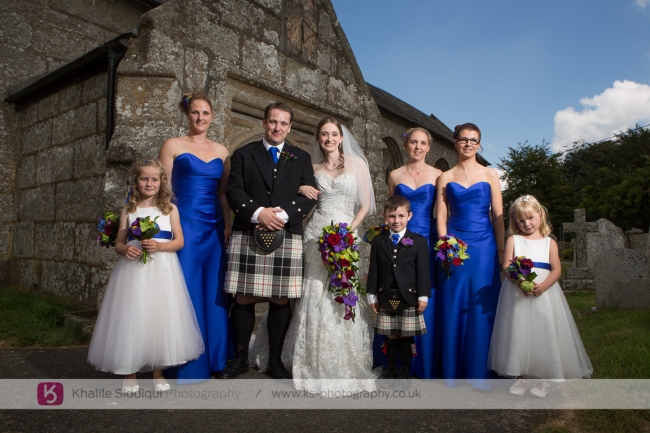 It was such a beautiful ceremony, full of emotion, joy, and smiles.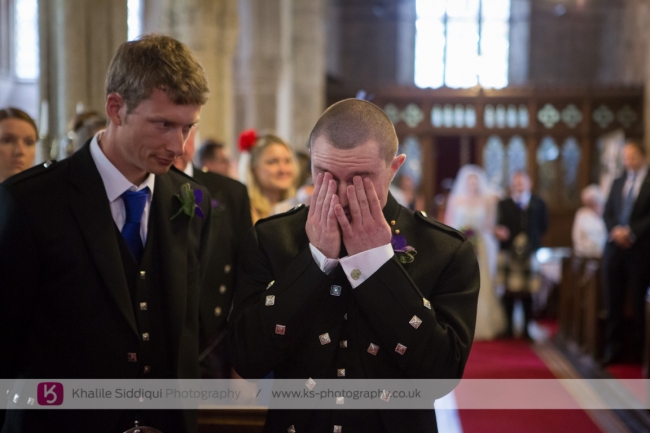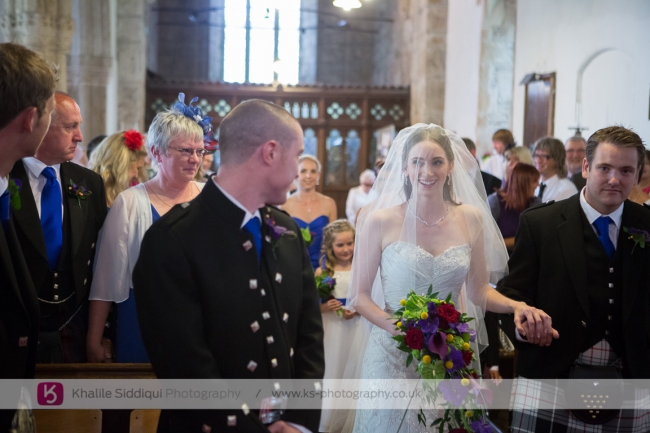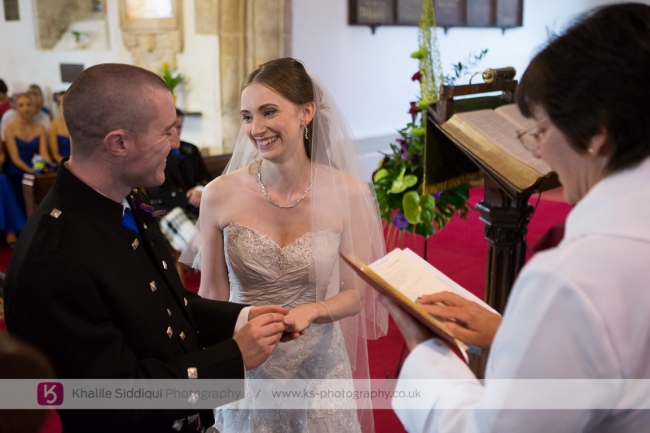 After we came out, we did a receiving line, followed by a couple of group photos and then one of my favourites, The Confetti Shot before heading off to Mount Edgcumbe for quite a few couple shots. And I have to say, if I was getting carried away, then Kelly was egging me on! (And she was saying she felt awkward in front of the camera at our venue visit!!!)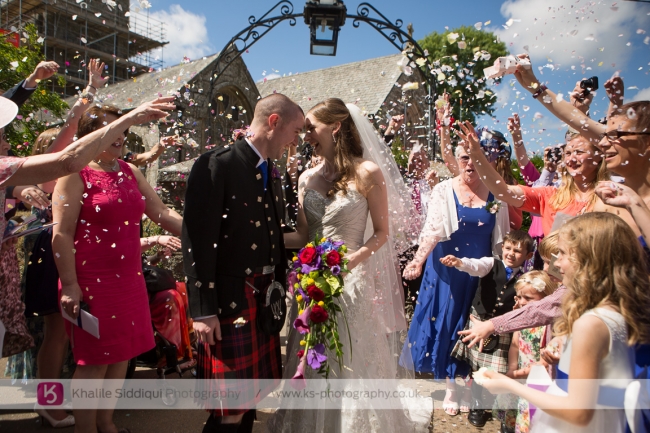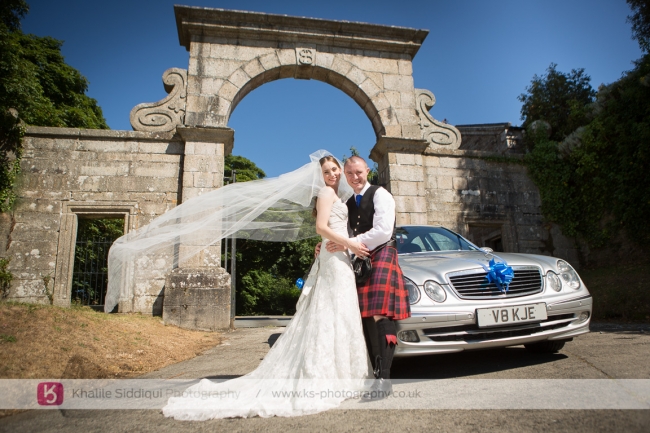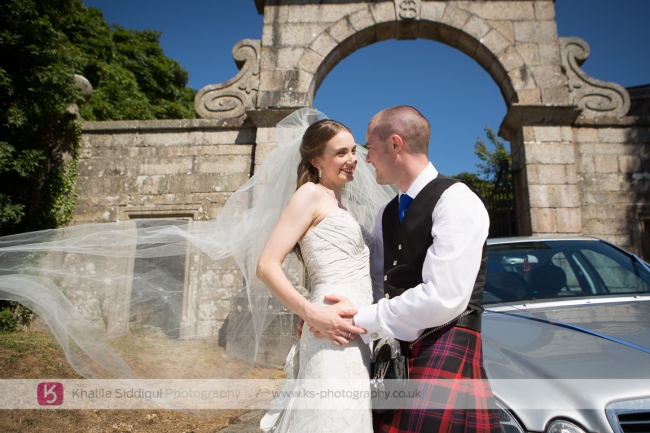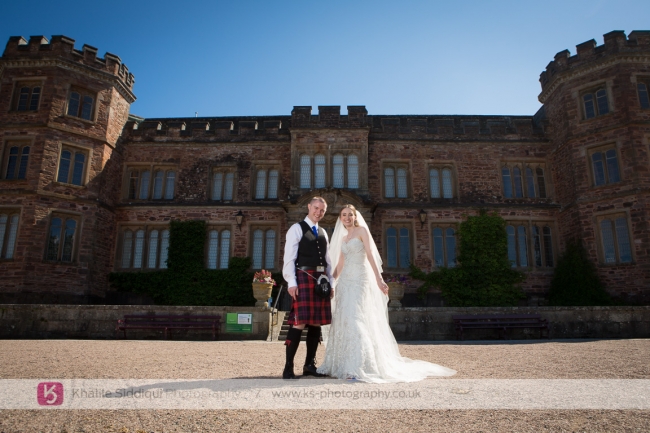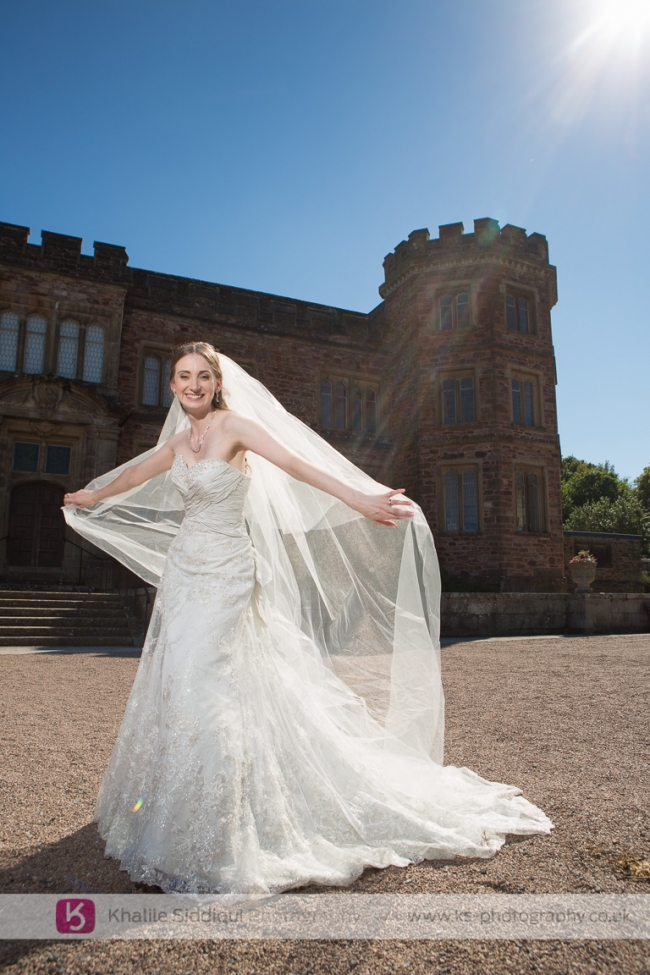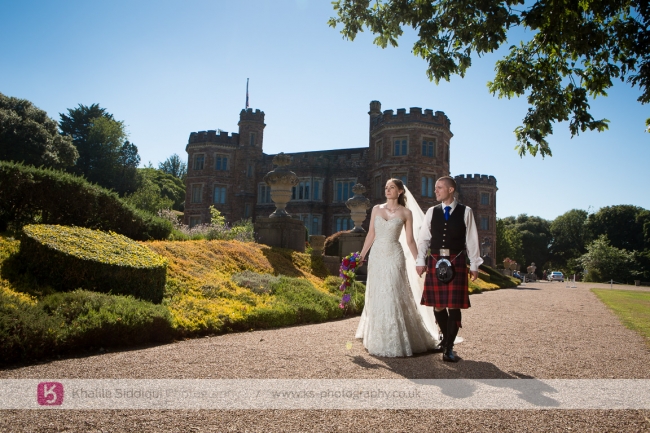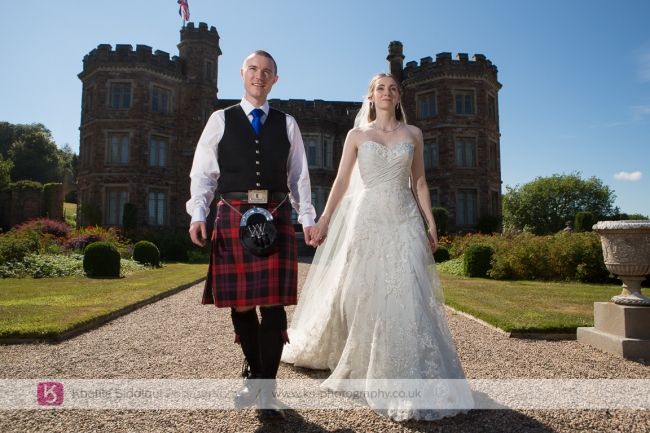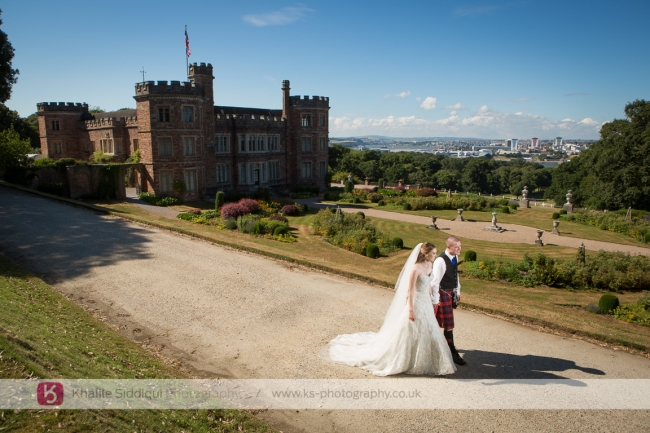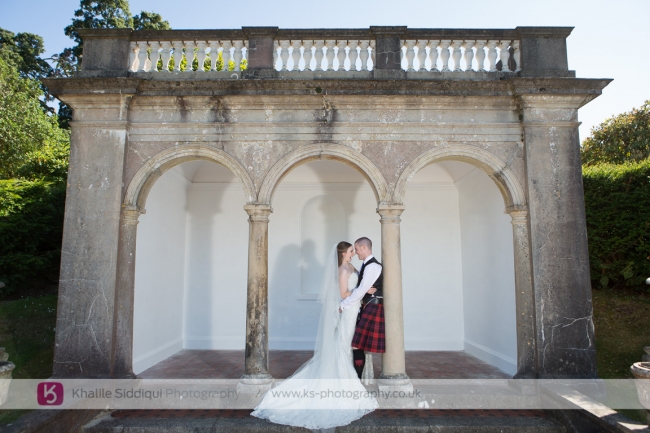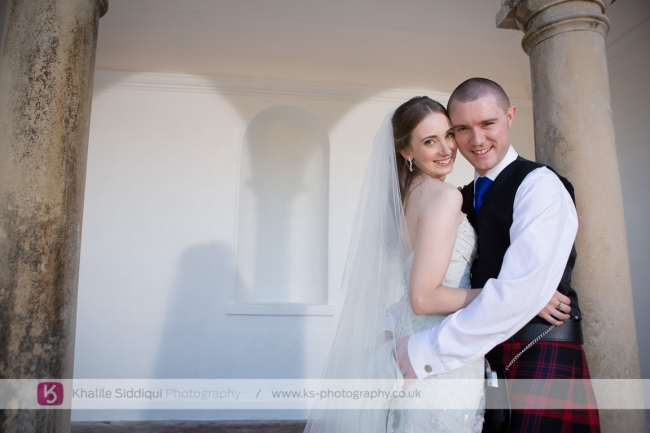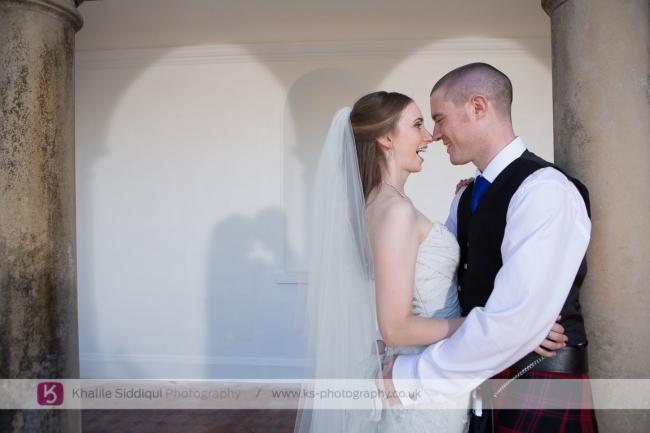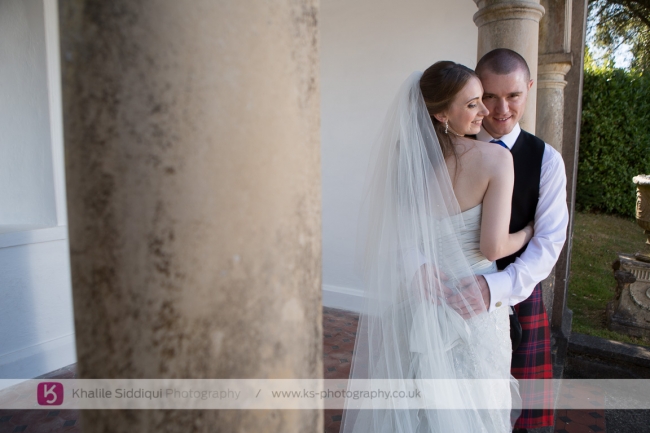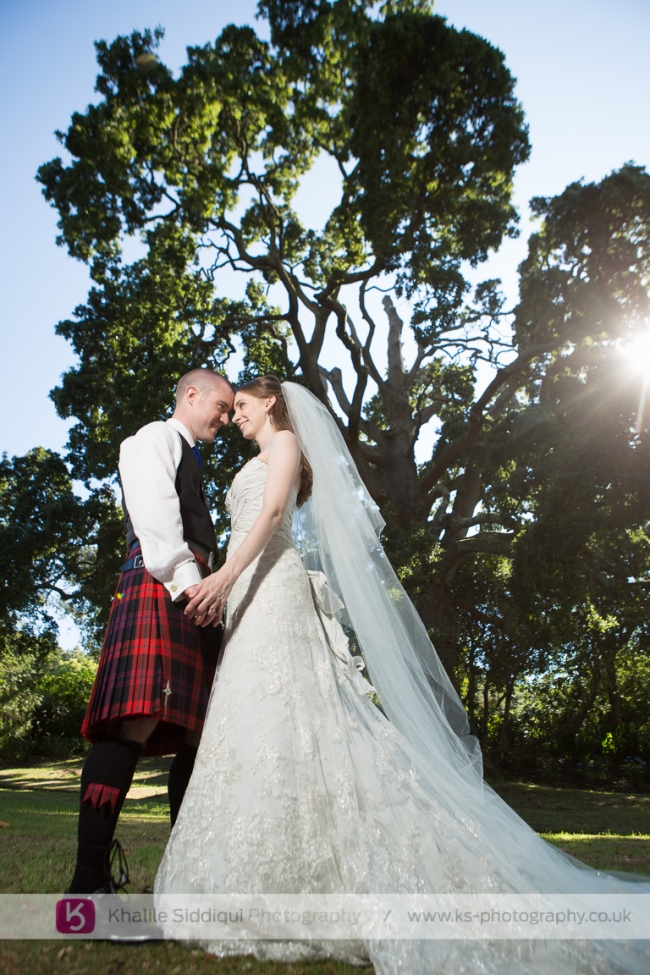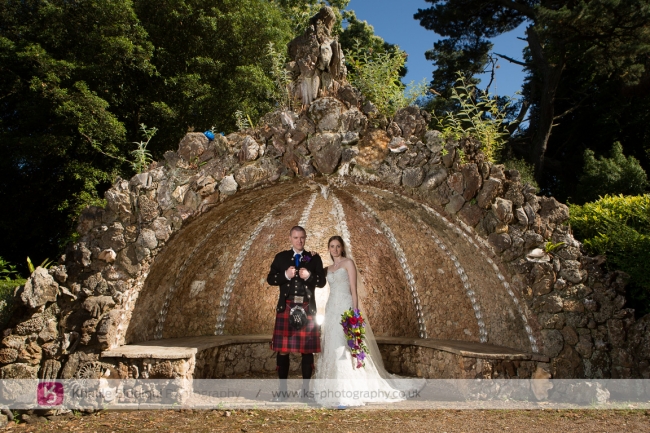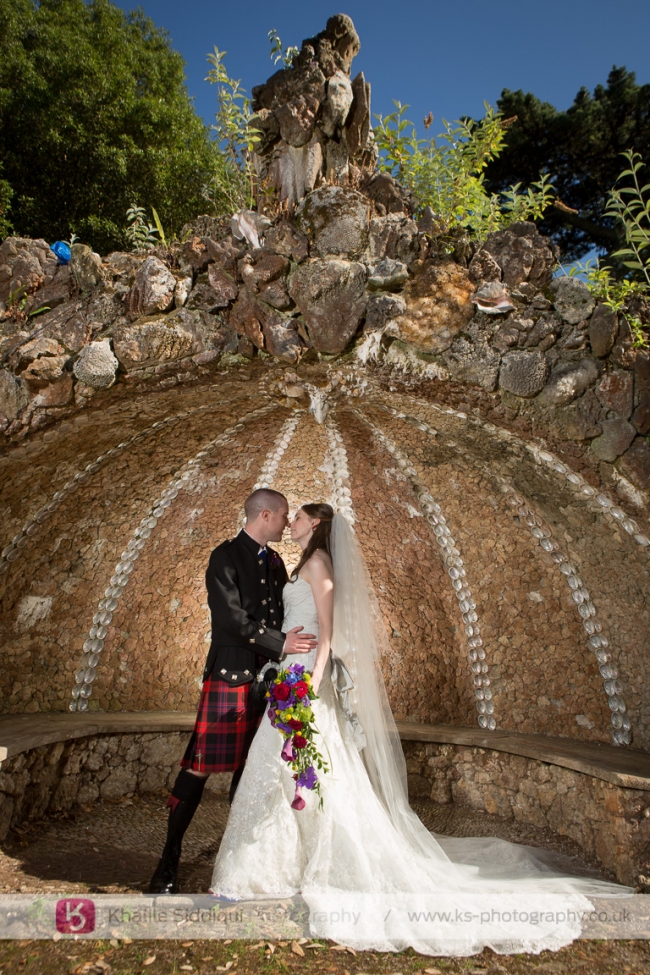 We then headed back to The Orangery for the start of the wedding breakfast.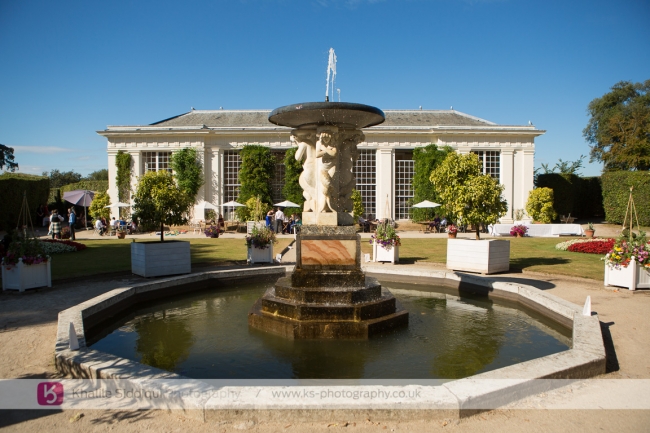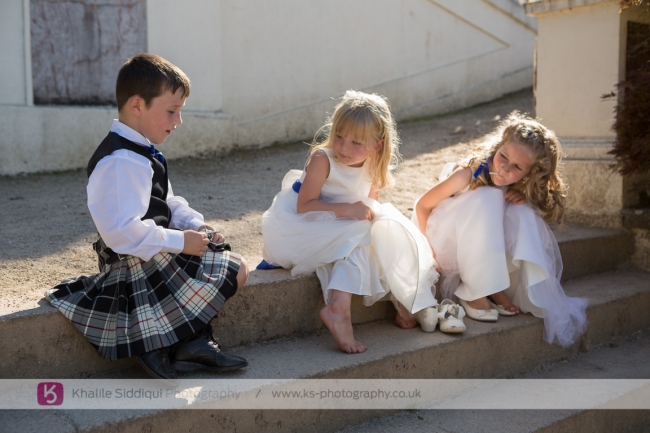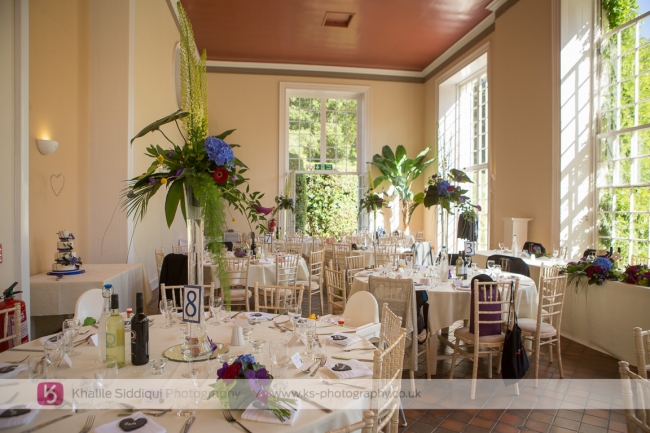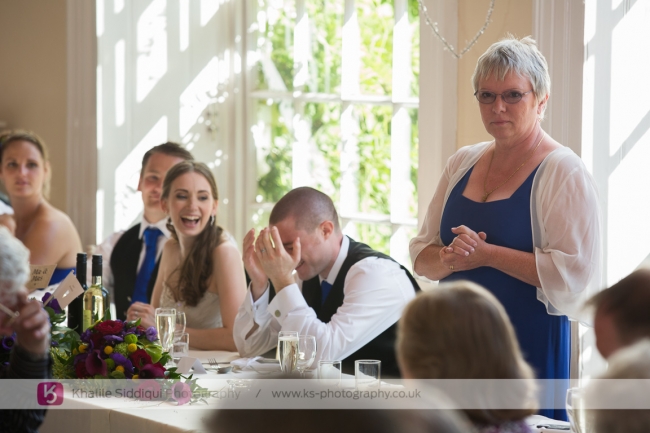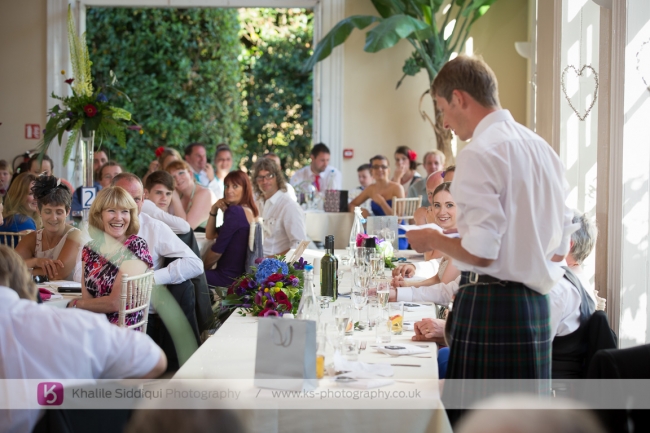 After the speeches Kelly and Phil wanted to make to most of their beautiful surrounding (Not having a hope in hell of catching them all at Mount Edgcumbe, its a bit off the beaten track but by golly its a stunning one!).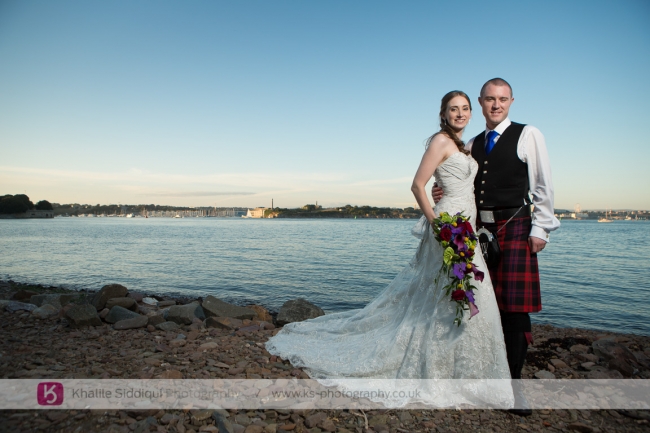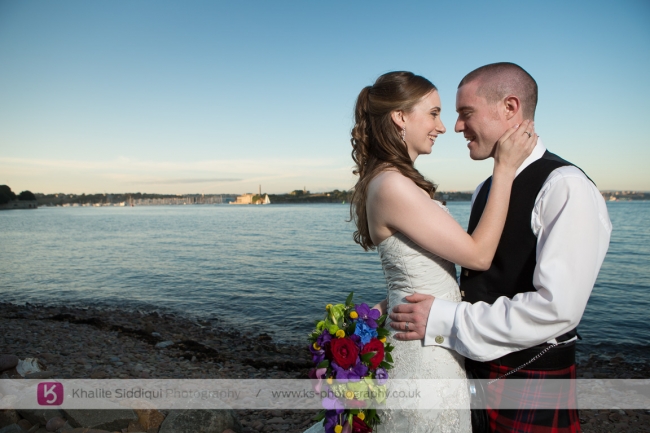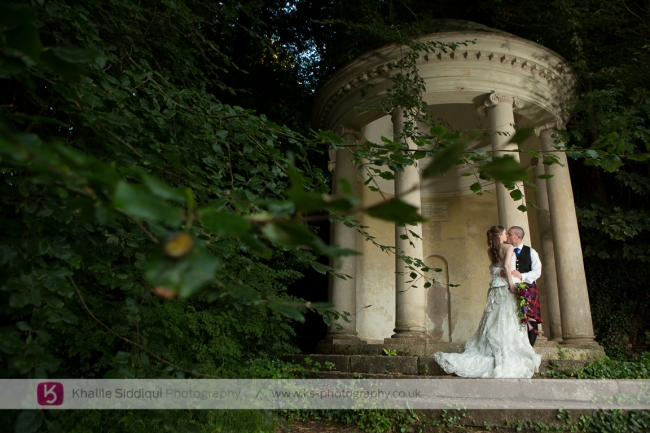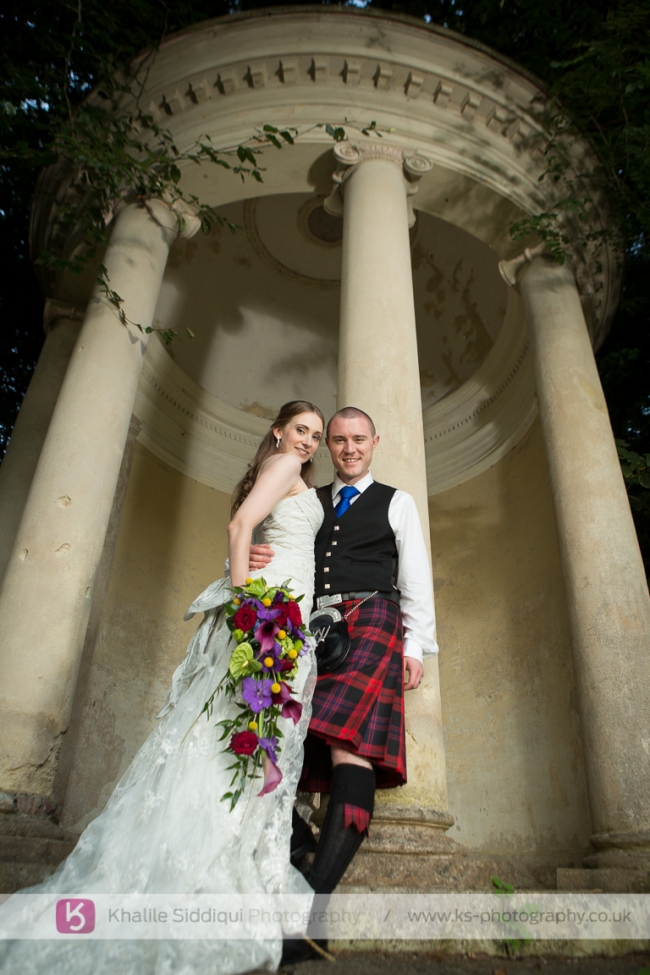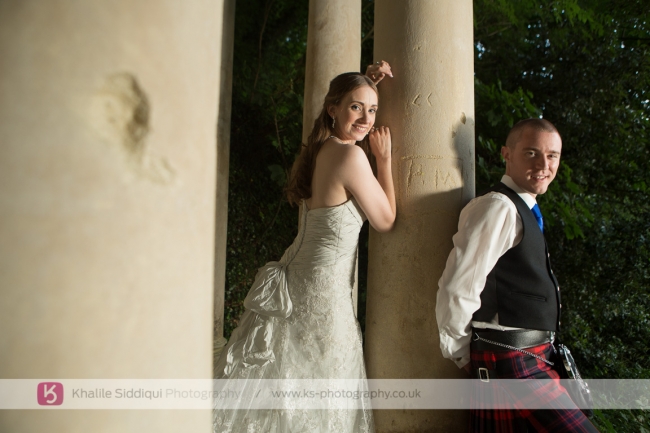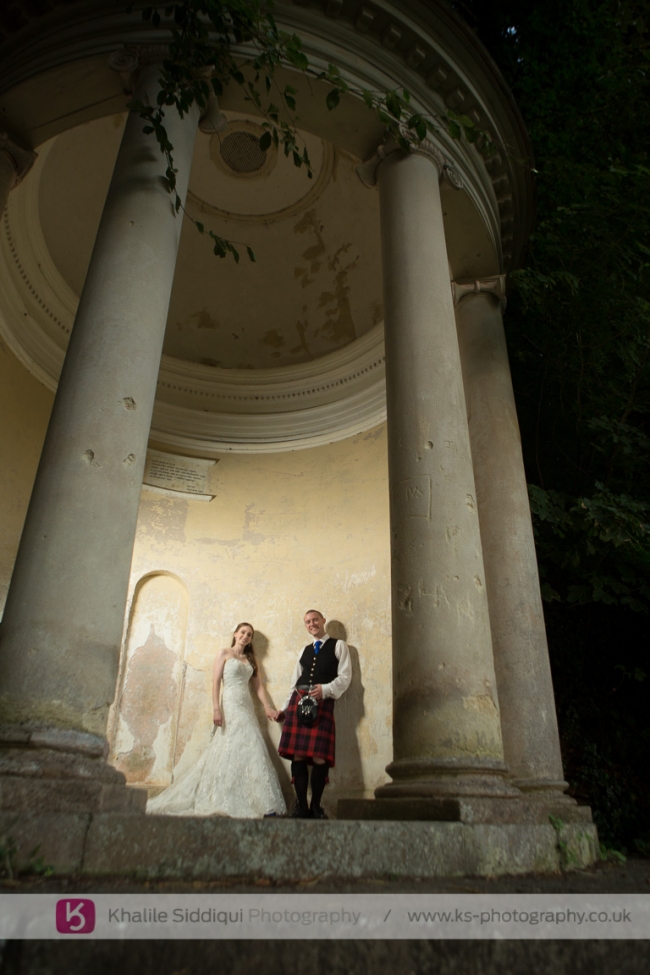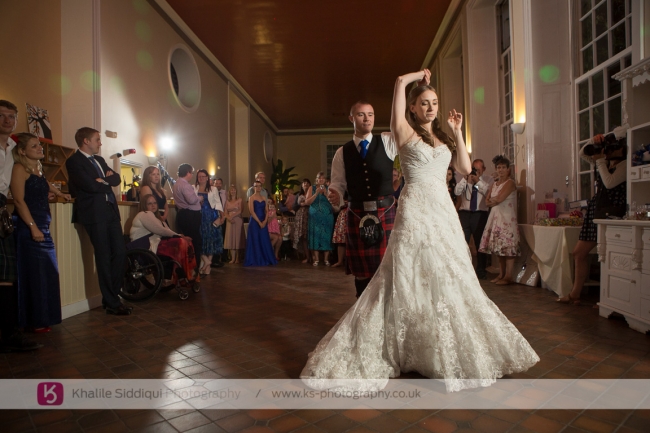 Kelly and Phil put so much effort into the planning of their day and it truly was a joy to be there. Anyone can see just how much they are both in love and that's always special to see. I truly am a lucky guy to be able to make lifelong special friends like these every week........Somebody pinch me!