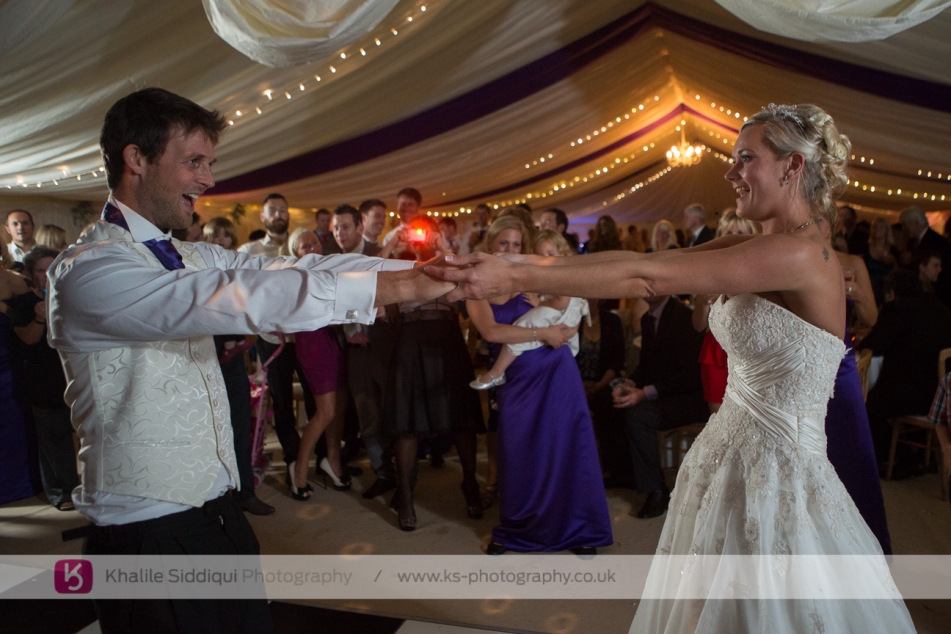 St Minver Church Wedding | Flo & Chris
Share on Facebook Share on Twitter
23rd September, 2013
---
Flo and Chris' St Minver church wedding first started for me when I met them at The Royal Cornwall Show in 2012. We were exhibiting in the wedding marquee when they came in, saw our work and walked off with a perplexed look but grins none the less. They'd had their wedding date all set for next week but after hearing we were already booked decide to move their wedding date forward a week to ensure they could have us cover their big day. My day started off by dropping Tams off at the very beautiful "St Moritz Hotel" in Polzeath where the girls were getting ready as Tams was doing Flo and one of the bridesmaids make up. I then headed down into Polzeath to meet with the boys getting ready. They tell me that they didn't have a drink after leaving the Oyster Catcher the night before at midnight, all I can say is they must have been hitting it hard before that, as they were all just a little bit jaded. Our original plan was to get shots of them surfing but due to the fact that they seemed a bit wooly and that there was no surf, we just got getting ready shots before leaving them to head back to the girls.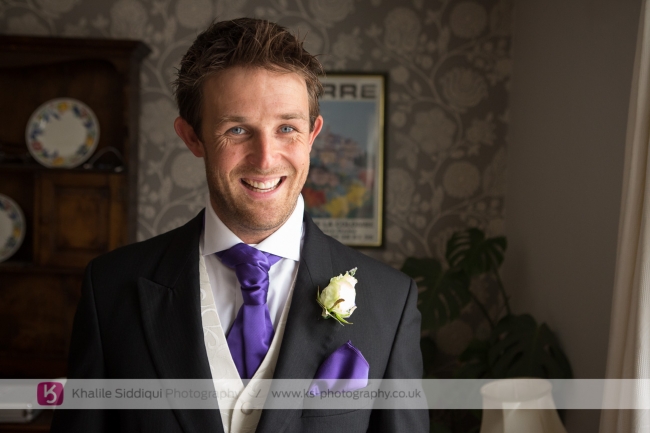 The girls on the other hand were raring to go and the getting ready was in full swing when I arrived. Flo had her three sisters, future sister-in-law and two best mates as bridesmaids. And I have to say they were the most endearing BONKERS bridesmaids I've come across in a few years.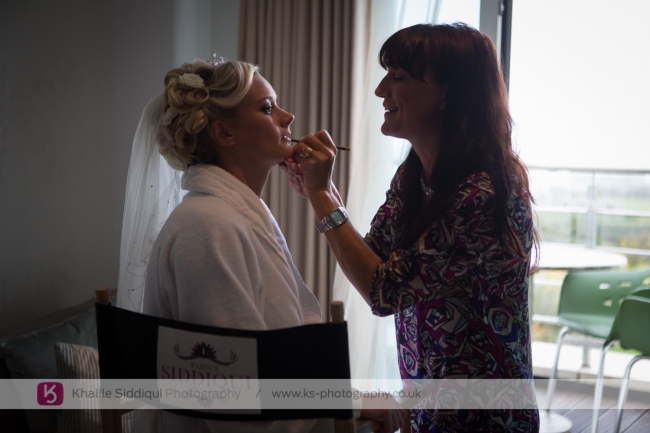 Flo bought her beautiful "Essence of Australia" dress from "Vu's" of Wadebridge, who never fail to supply a stunning gown. And chose "Jane Adele" to supply her floral arrangements.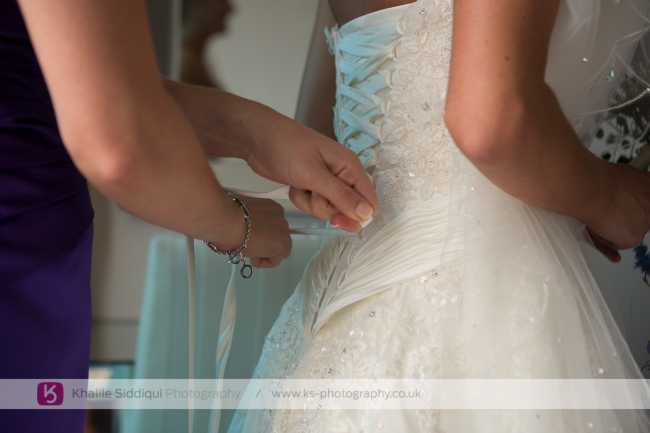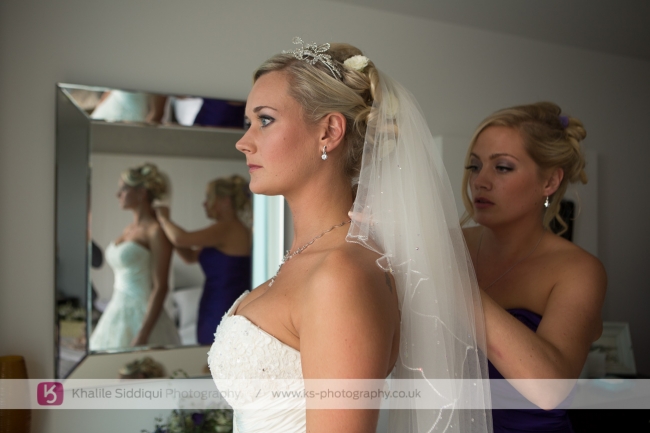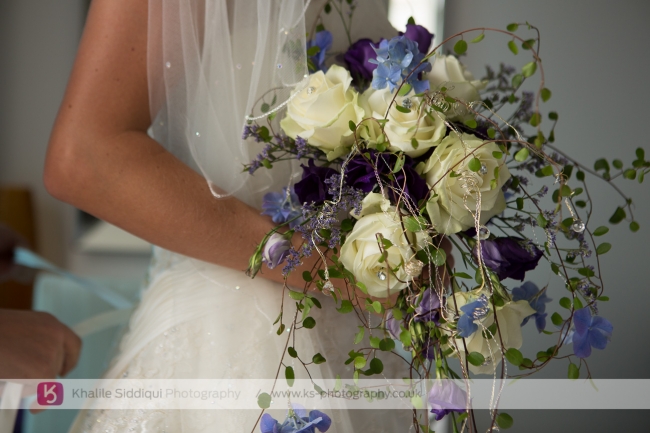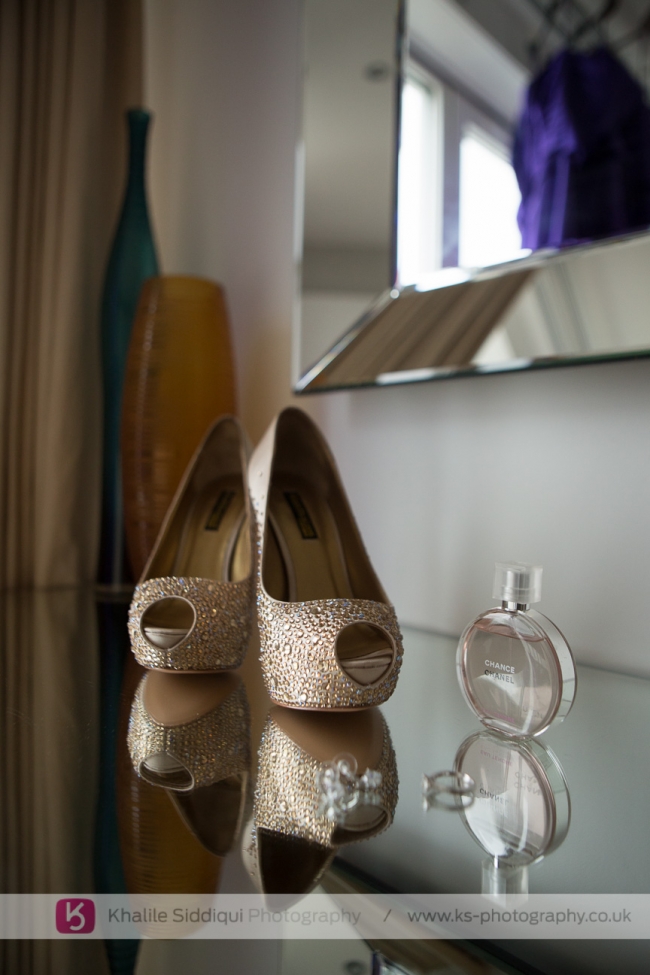 I often get asked by people if I get any bridezilla's, I'm pleased to say no, and to be honest I don't believe there is such a thing, it's just a mis-understood bride. But I have to say Flo was possibly the most un-bridezilla ever, quite happily tucking into her fish and chips while Tams was finishing off her make up.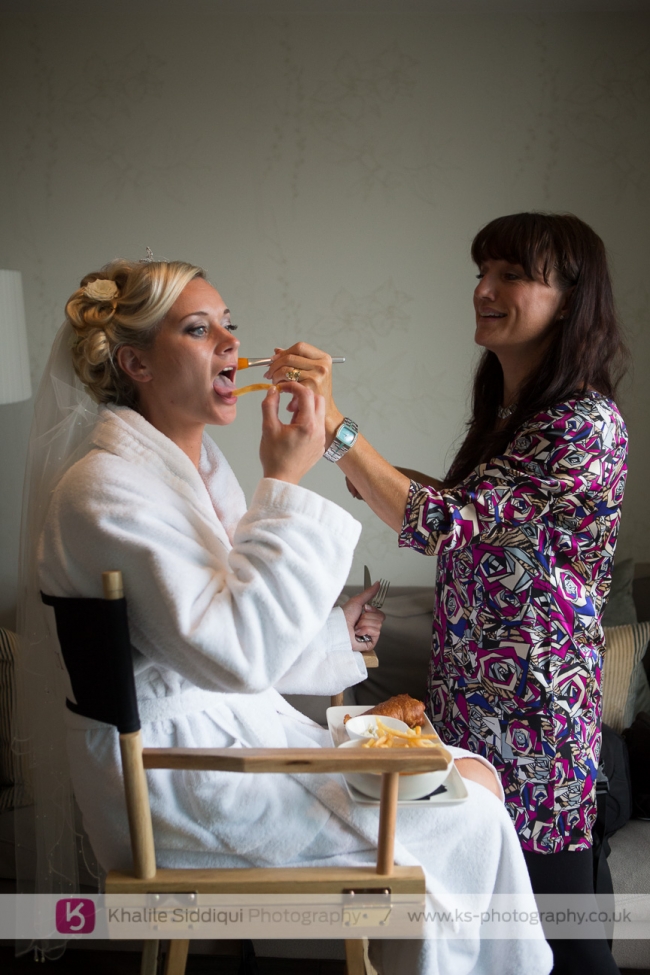 Unfortunately this happens rather a lot and the girls time ran away with us, and so we were only left with a couple of minutes to get some portrait shots done.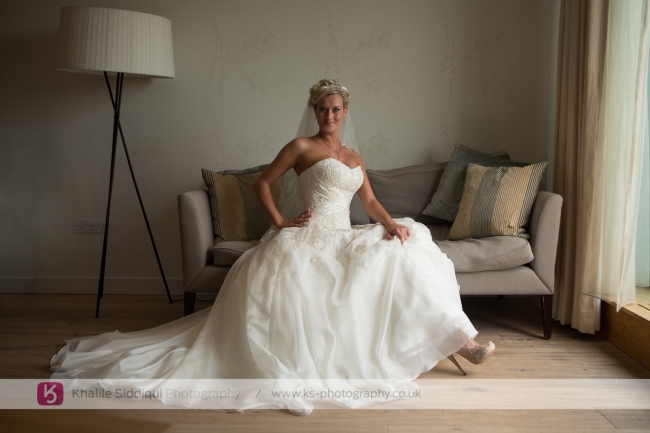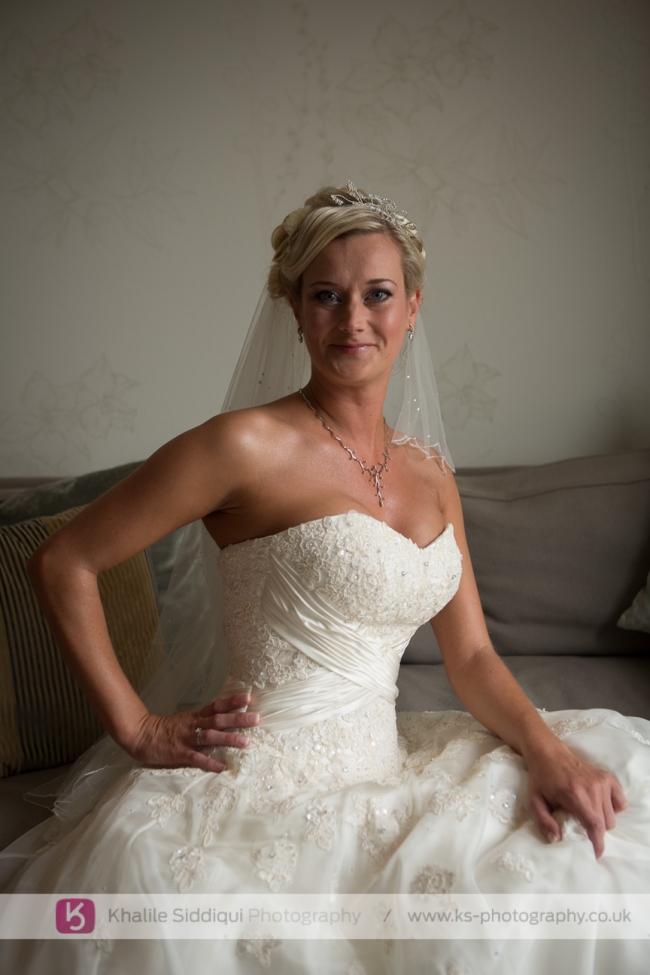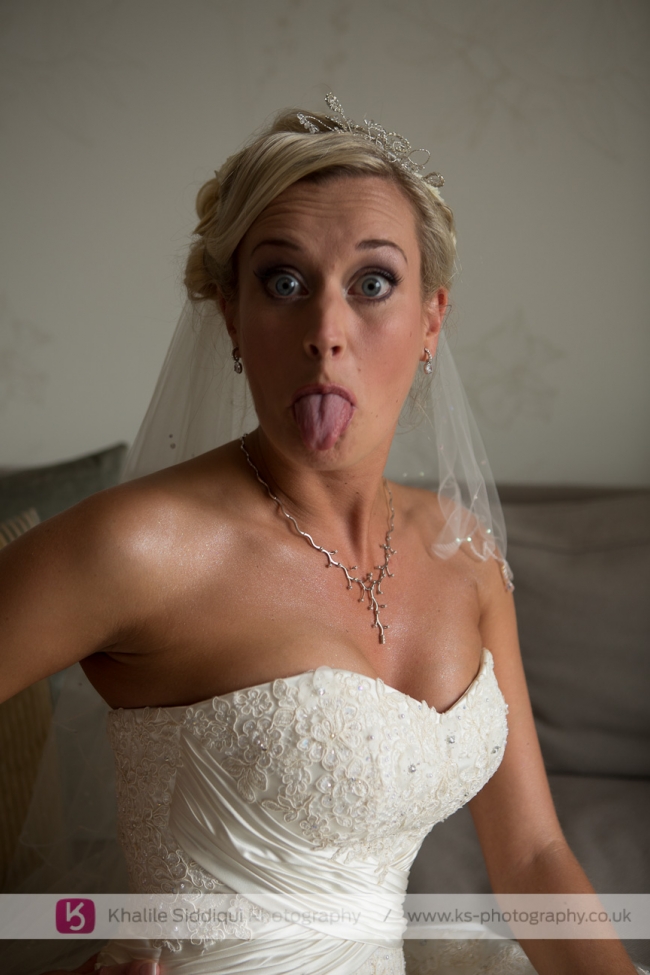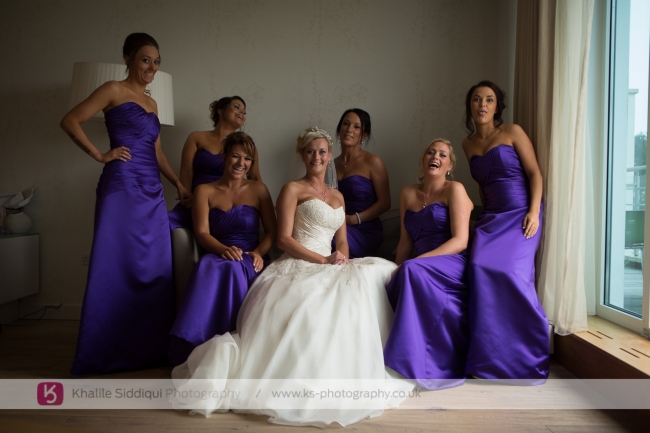 So then we headed off to St Minver church where we found Chris and their guests waiting.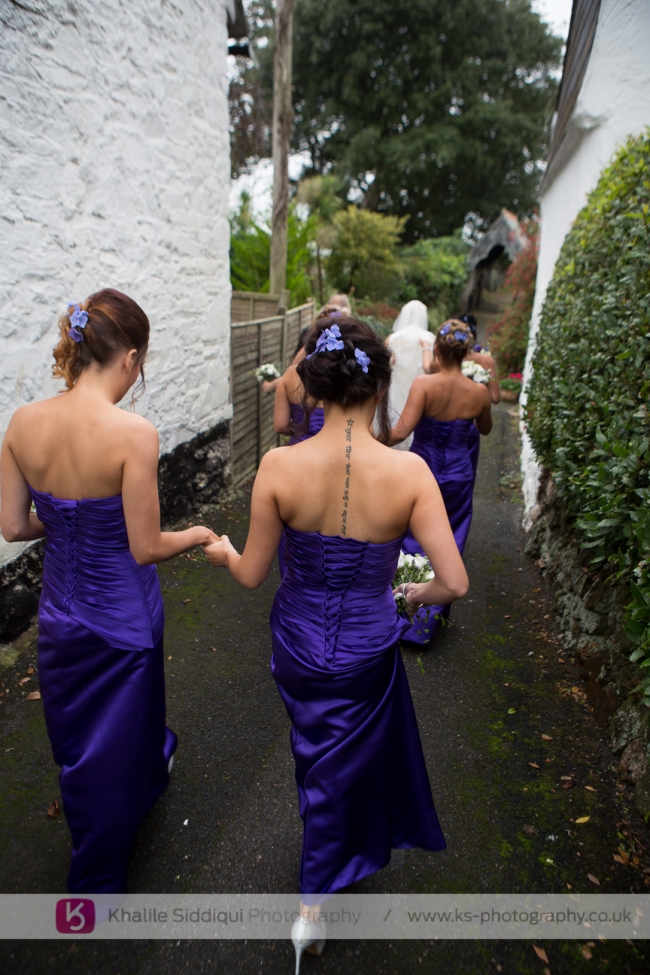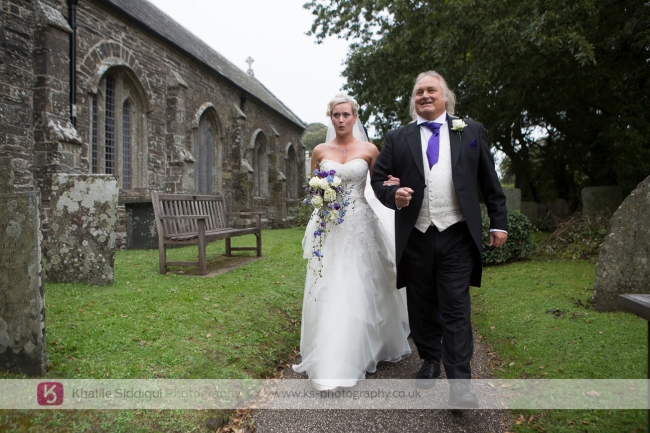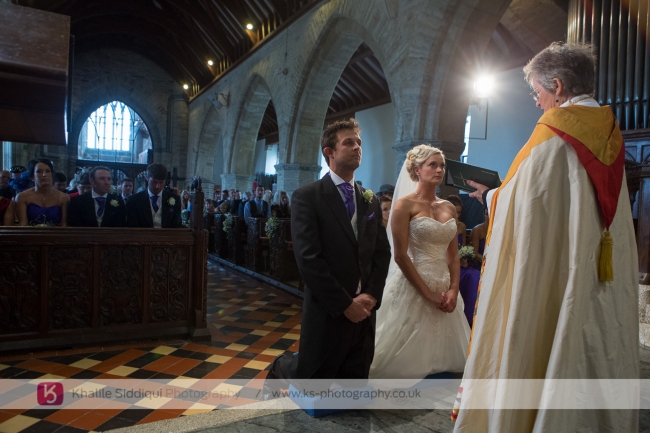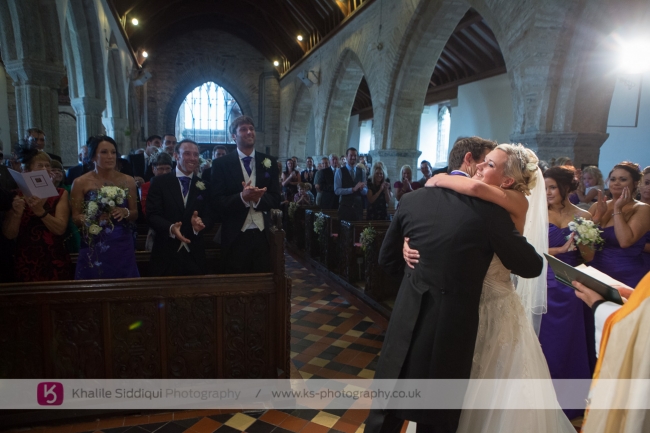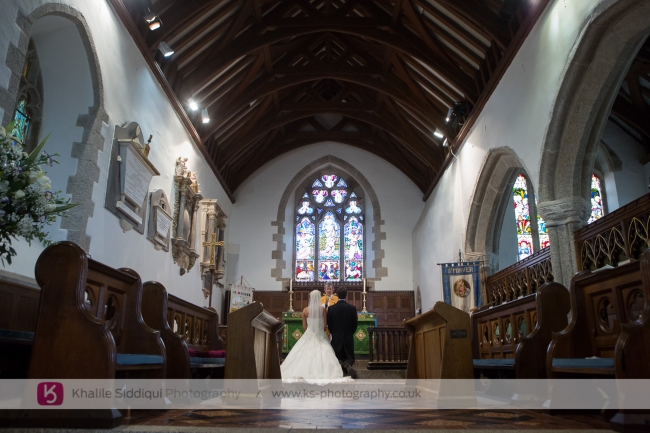 Bless him, when I'm at a wedding the look on the faces of the parents during the vows are often melancholic but Flo's dad had the biggest smile on his face, which I certainly found endearing and would have definitely found infectious had I not already got a very similar expression on my face.

Flo and Chris had a minimal list of group photos, so after the congratulations shots we caught the confetti shot and got a few photos in the grounds of the church, as the original plan was to go to the beach but it was such a foggy day we played safe with getting some there, hoping it would clear up later.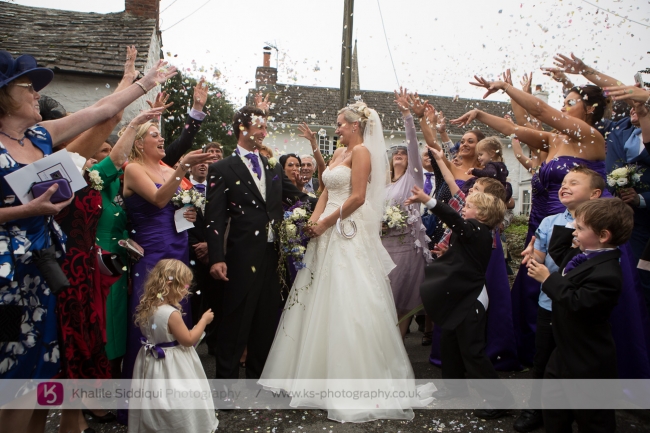 When we got back to the "Absolute Canavs" marquee everyone had made their way inside, so getting detail shots of it
was a tad tricky but not unachievable and then a few shots of the wedding party before heading back in for the speeches.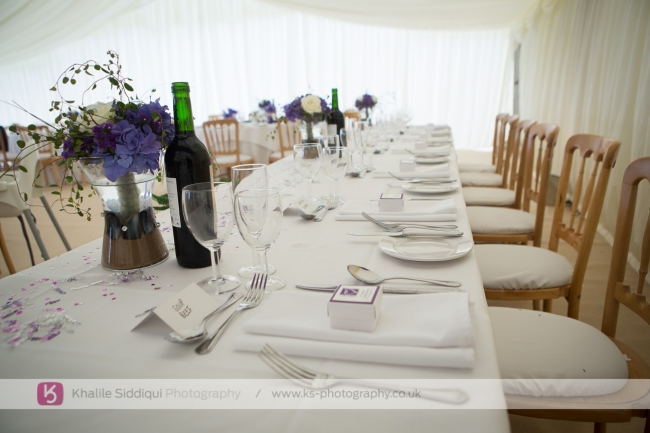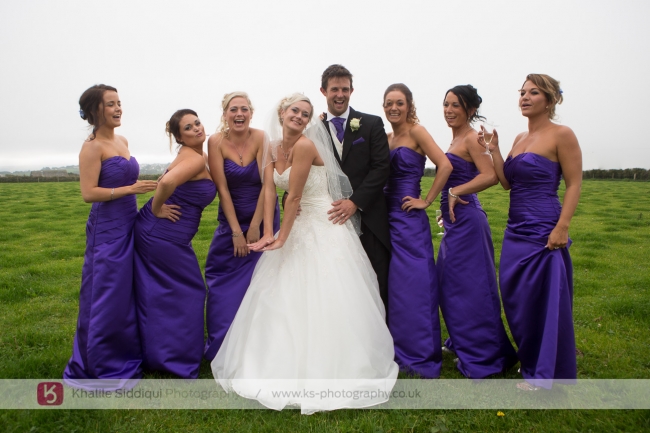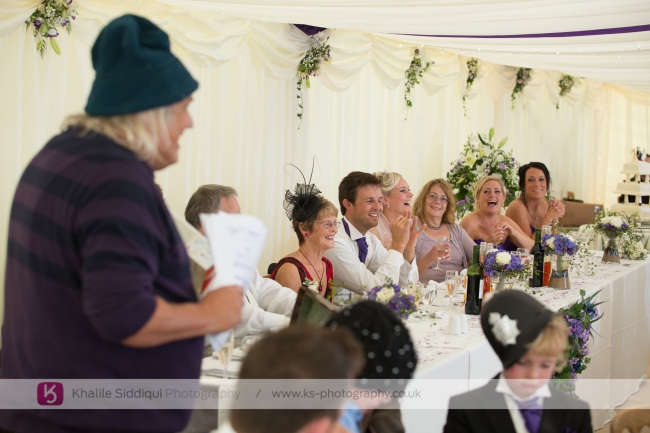 Flo's dad did the most off the wall eccentric father of the bride speech I've ever heard, having props and all sorts. Flo did try warning me, but I have to say I've never heard anything like it, and my thoughts were definitely going out to the best men, thinking they'd really have to pull something special out of the bag not to be out done. Boys you put up a valiant effort and at any other wedding you'd have been exceptional, but there was only one speech that stuck in my mind. Well done Graham!

The catering for the day was supplied by "Anytime Anywhere" who came up with their usual high calibre of cuisine. The beef was lovely, but I couldn't comment of the evening hog roast as I don't do swine, but the vegi option was lovely, as was the photo op with the pig.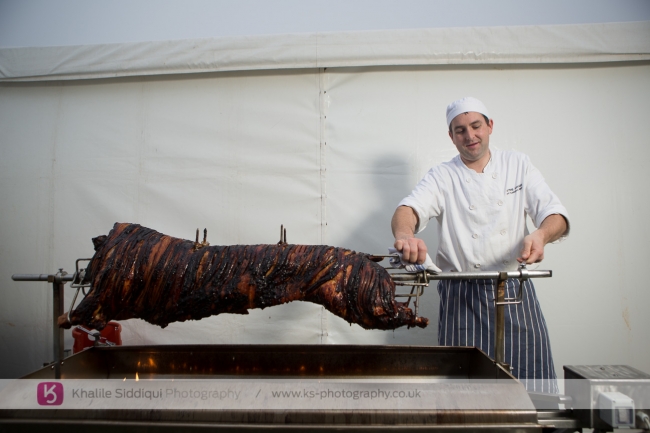 As the fog only got worst later on I had the idea of going back to St Moritz hotel to get some couple shots in their beautiful lobby.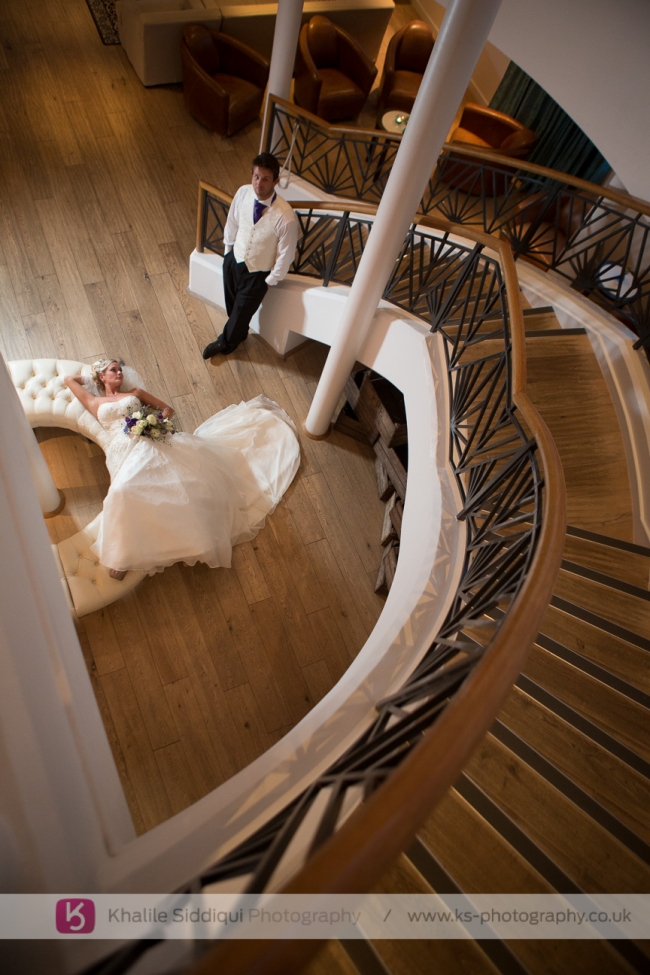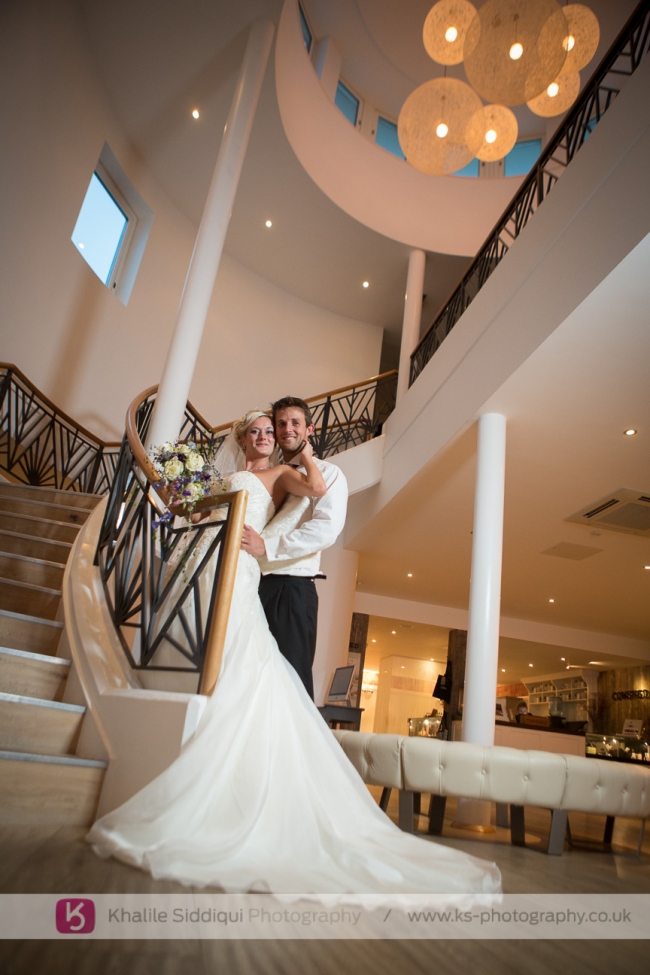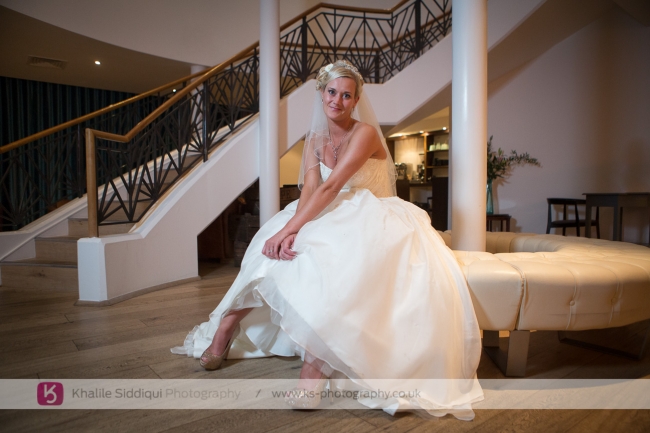 Flo and Chris, you make such an awesome couple, and I just want to thank you for rearranging things to let us be a part of your most excellent day!

We salute you!

K&T xx