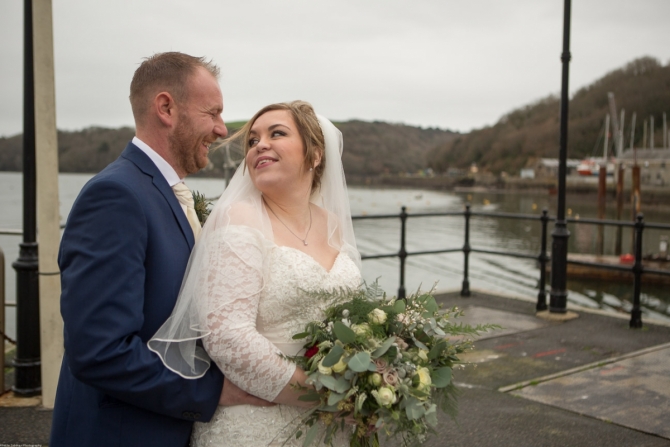 Tredudwell Manor Wedding - Rachael & Ian
21st December, 2017
When Rachael and Ian came to us about wedding photography and doing the makeup for their wedding day a year and a half ago, little did I know that it was going to be possibly the hardest wedding I've ever had to photograph. All was as you might expect when they arrived for our first pre wedding meeting, inquisiti ...
---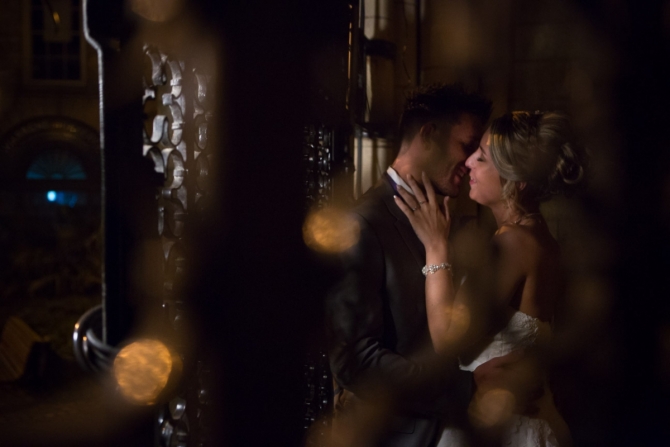 Alverton Hotel Wedding - Sarah& Scott
20th December, 2017
Sarah & Scott booked us as their photographers for their Alverton Hotel Wedding after meeting us at one of the hotel's wedding fairs back in 2015. To say I was excited about shooting their wedding was an understatement, not only are Sarah and Scott a beautiful couple inside and out, they were getting married at the ...
---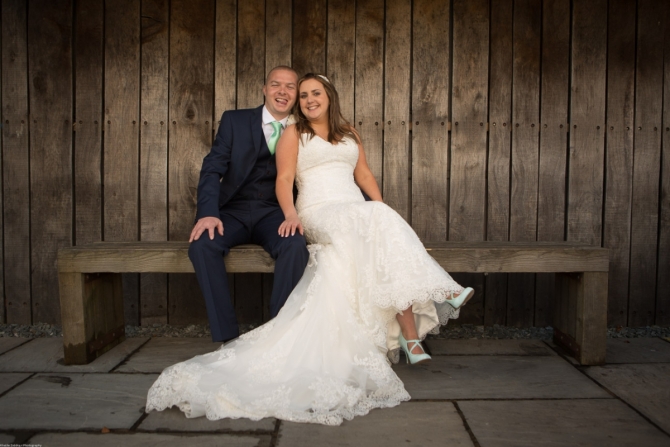 Trevenna Wedding - Zoe & Darren
8th December, 2017
Zoe and Darren booked us for their Trevenna wedding photography after seeing us in action about five years previously when Zoe was a bridesmaid for her cousin Daisy, but today the rolls were reversed. I SO love shooting weddings like this, as its like catching up with old friends getting to see all the family again.&nb ...
---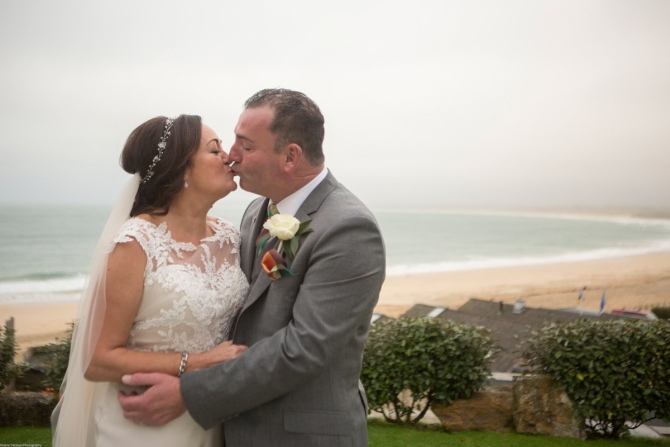 Carbis Bay Wedding - Sharon & Gary
21st November, 2017
Sharon & Gary booked us for their Carbis Bay Wedding on rather short notice, at two months, after receiving a recommendation. When I first received the call from Sharon I wasn't sure if she was a prank caller, she asked if I was available and then just said that she wanted to book us for their wedding. No questions ...
---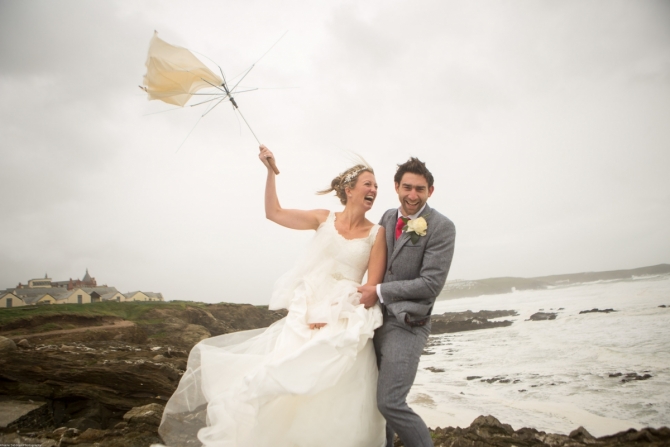 Pendennis Castle Wedding - Sandi & Olly
2nd November, 2017
Sandi & Olly came to me about their Pendennis Castle wedding photography needs after being past neighbours of ours which is a first for me. We did a family photo session for them about a year ago when Sandi mentioned about them getting married and asked about shooting their wedding, to which I was really excited ab ...
---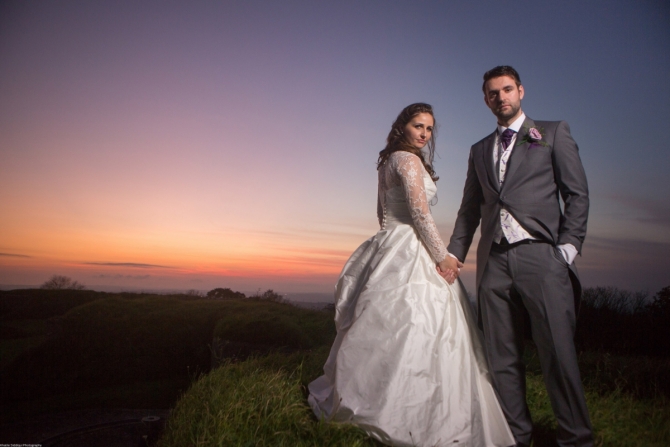 Crownhill Fort Wedding - Rachel & Luke
27th October, 2017
Rachel & Luke got in contact with us regarding the photography for their Crownhill Fort Wedding after receiving a couple of separate recommendations. I was so excited to hear from them, as I first visited Crownhill Fort back in 2010 when we first entered The Westcountry Wedding Awards under The Best Designer ...
---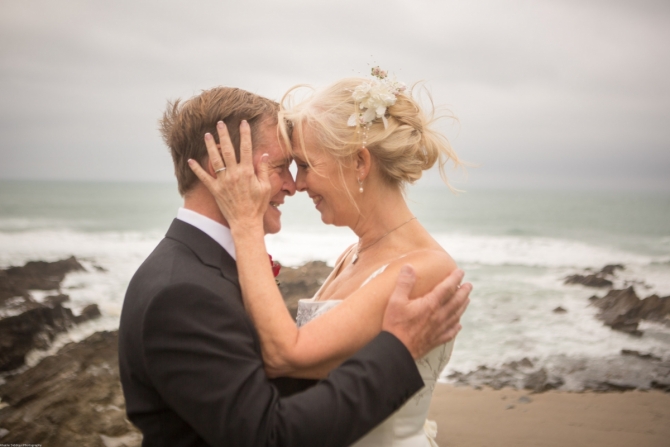 Headland Hotel Wedding - Gayle & Trevor
24th October, 2017
It was such an honour to photograph Gayle and Trevor's Headland Hotel wedding, that said I'm always honoured to photograph a wedding, but when Trevor and Gayle told me their story I was even more charmed. Gayle and Trevor first got together forty-two years ago when Gayle was only eighteen years old and Trevor, a h ...
---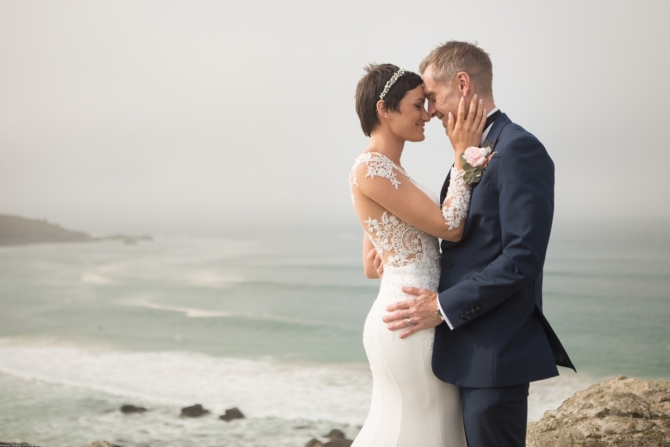 Carbis Bay Wedding - Laura & Anth
3rd October, 2017
Laura and Anth got in contact with me about their intimate Carbis Bay Hotel wedding after receiving a recommendation. The wedding only had fifteen people attending in total, so having someone who could fit in was even more vital than a larger wedding, and I was only too pleased to be invited to be involved. My day ...
---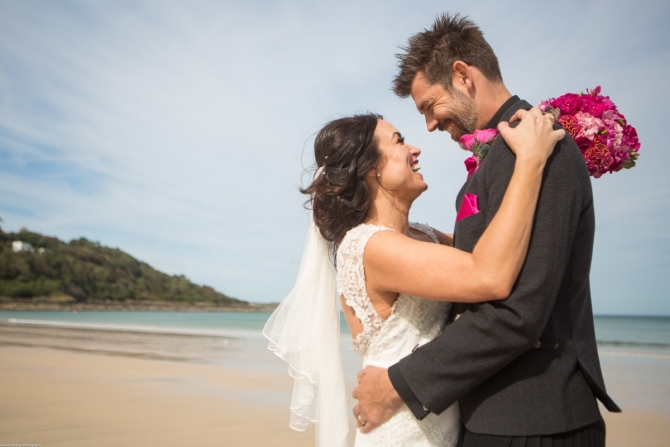 Carbis Bay Wedding - Sophie & Darren
25th September, 2017
I always love shooting weddings at Carbis Bay Hotel, but when Sophie and Darren came to us about photographing their Carbis Bay Hotel wedding I got even more excited as this one was at The Beach Club, which until Saturday I'd not photographed at. I was doubly chuffed when Sophie and Darren told me that they'd had ...
---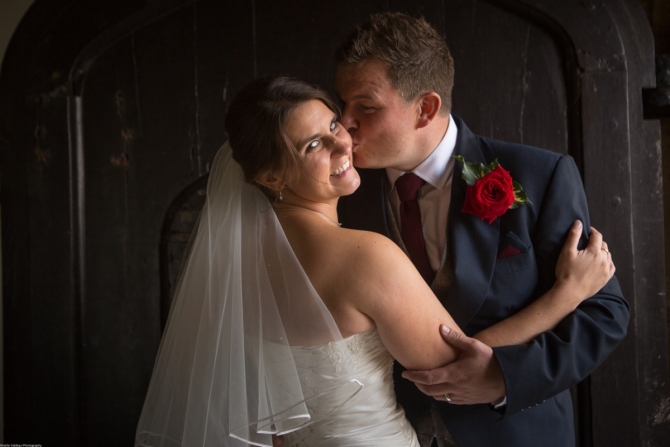 St Mawes Castle Wedding - Vicky & Will
12th September, 2017
Despite having shot several St Mawes Castle Weddings, Vicky and Will's was my first where both the ceremony and reception were both in the castle. And when Vicky and Will came to us about their wedding photography and wedding makeup after meeting them at the Pendennis wedding open day and told me that Vicky was getting ...
---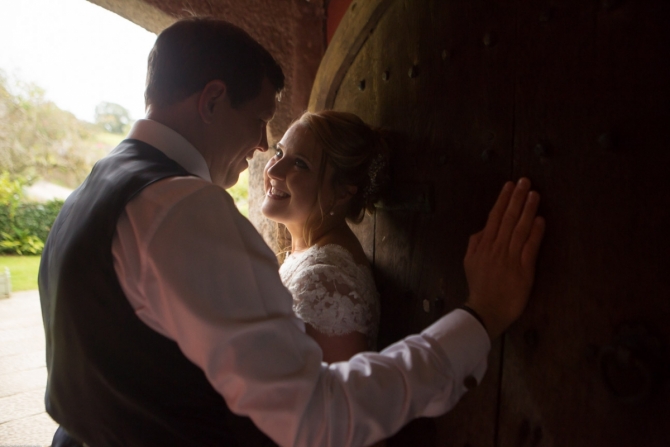 Pengenna Manor Wedding - Gabby & Allen
6th September, 2017
I love Pengenna Manor especially when there's a wedding on, and so when Gabby & Allen came to us about their wedding photography after receiving a recommendation I was super excited! With Allen being in the army I received a super efficient itinerary for the day with photos to be taken where and when, so ...
---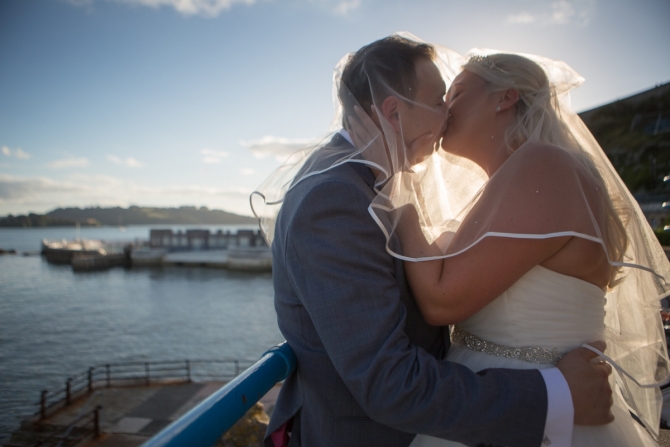 Royal Plymouth Corinthian Yacht Club Wedding - Emma & Liam
14th August, 2017
Its quite rare the way Emma & Liam came to book us for their Royal Plymouth Corinthian Yacht Club wedding, as it was via a wedding fair rather than a recommendation like the vast majority of our bookings. They came up to us for a chat around eighteen months ago at the fair, went away, came back about an hour later, ...
---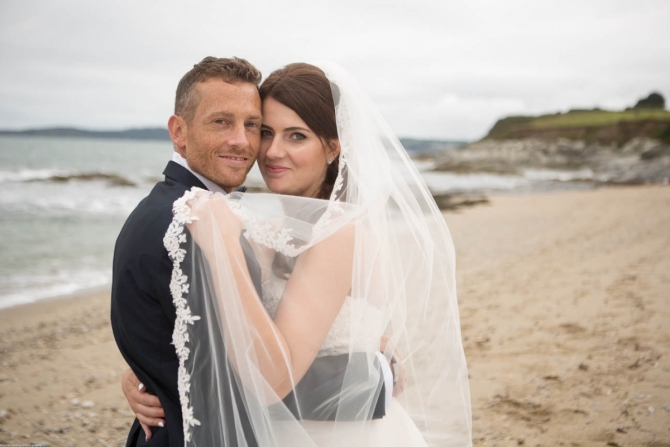 Carlyon Bay Hotel Wedding - Aga & Darren
2nd August, 2017
Darren & Aga came to us about their Carlyon Bay Hotel wedding after receiving a recommendation, initially for photography, but when I told Darren about how my wife Tamsyn not only performs as the second photographer but she's also an experienced makeup artist and beauty stylist and that because she's on hand throug ...
---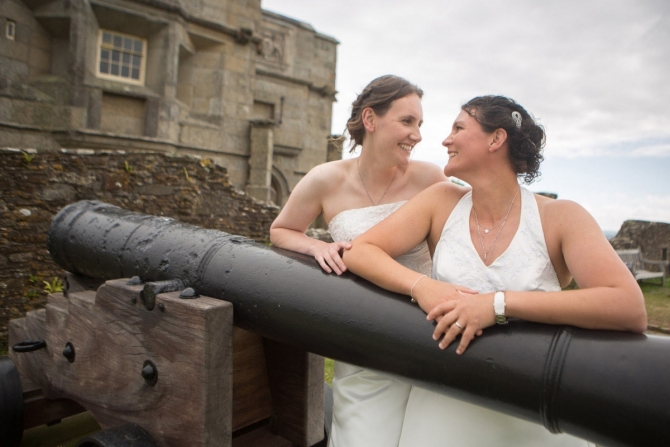 Pendennis Castle Wedding - Holly & Kirsty
6th July, 2017
Holly and Kirsty booked us for their Pendennis Castle wedding after meeting me at a wedding open day of recommended suppliers put on by English Heritage and Pendennis Castle. The girls were pretty decisive as they booked us straight away after our first meeting. And I was lucky enough to meet Kirsty again at another Pe ...
---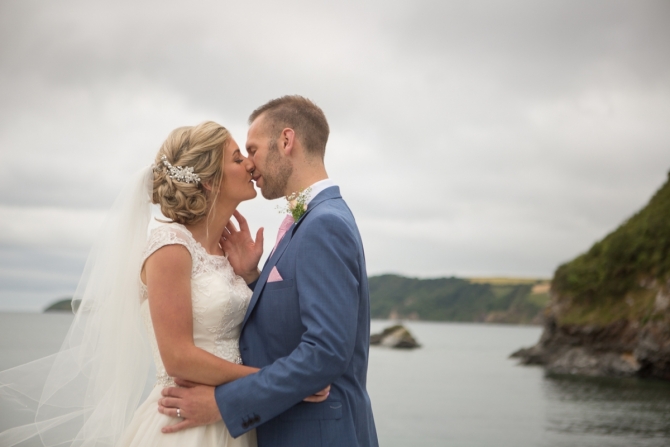 Knightor Winery Wedding - Donna & Nigel
27th June, 2017
Donna and Nigel booked us for their Knightor Wedding photography a year ago and boy did the year come around fast! My day started with meeting the girls at Donna's parents where they were all getting ready, and it was a sea of calm on arrival, which couldn't be said for the boys. Unfortunately all the gents suit ...
---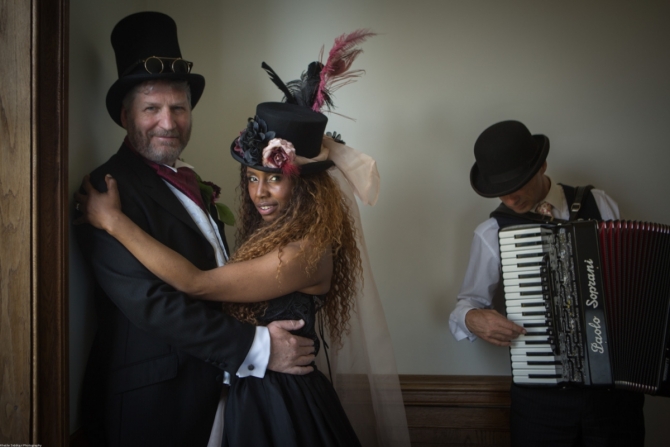 Boho Cornwall Wedding | Michelle & Lee
31st May, 2017
I was so excited to be back at Boho Cornwall for Michelle and Lee's wedding photography. It's always a joy to go back and catch up with Maya & Tom the most welcoming owners. My wife Tamsyn had already visited Michelle in the morning for her makeup, but as Michelle and Lee were having an intimate wedding of only nin ...
---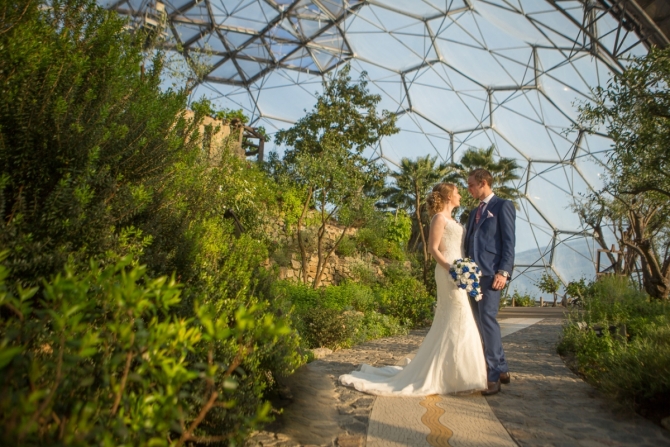 Eden Project Wedding - Nicole & Andrew
26th April, 2017
Who would turn down photographing an Eden Project wedding to have a free holiday in Las Vegas? Not I! Nicole and Andrew enquired about me photographing their Eden Project wedding after receiving a recommendation, and I'm so glad that they did. I had friends saying why don't you farm it out, and go to Vegas with Tamsyn ...
---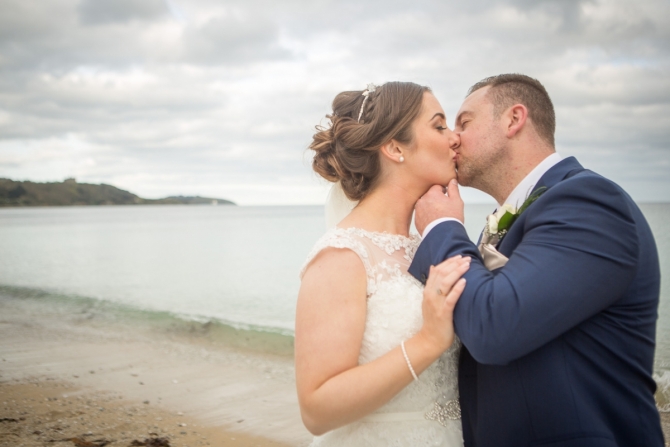 Royal Duchy Hotel Wedding - Hayley & Nathan
19th April, 2017
I was so chuffed when Hayley and Nathan came to me about their Royal Duchy Hotel Wedding photography. As some of you may or may not know Tamsyn and I used to own a photo minilab franchise in Truro a decade ago and Hayley's dad Richard was one of our regular customers. Most weeks he or Hayley's mum Alison would bring ...
---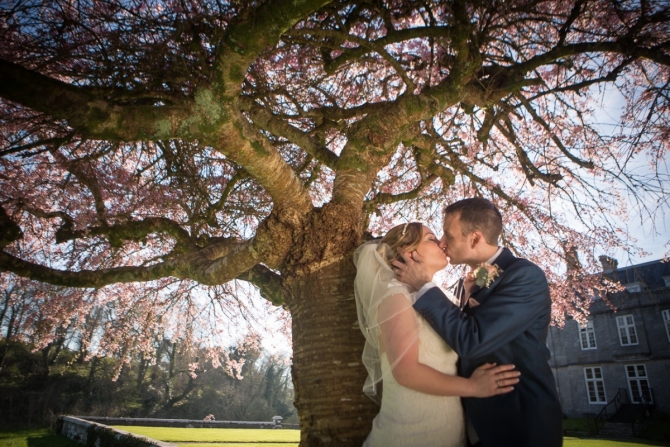 Kitley House Wedding - Tanya & Andy
29th March, 2017
Tanya and Andy booked us for their Kitley House Wedding after meeting Tamsyn and I at a wedding open day at Pentillie Castle in St.Mellion where we were exhibiting as two of Pentillie's preferred wedding suppliers. We met a number of times on the run up to their wedding with photography meetings and bumping into each o ...
---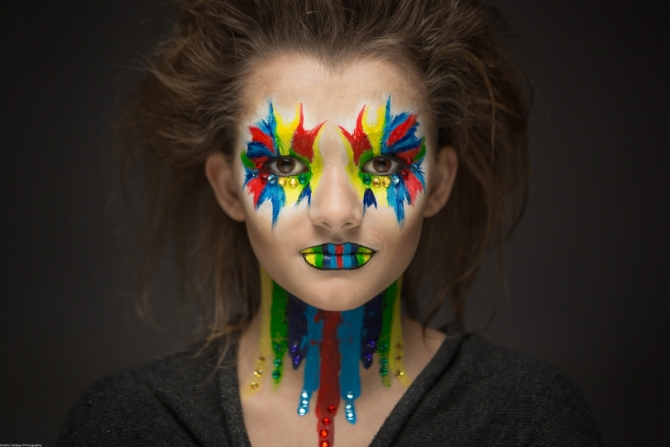 Family Photographer Cornwall - Rainbow Fun
16th March, 2017
Being a family photographer in Cornwall with a Makeup artist and beauty stylist for a wife, what would you expect us to do with the family on a wet and wind day in March? Have some fun with some face paint, a daughter and a studio, thats what! And why wouldn't you, with three beautiful children who've been brought ...
---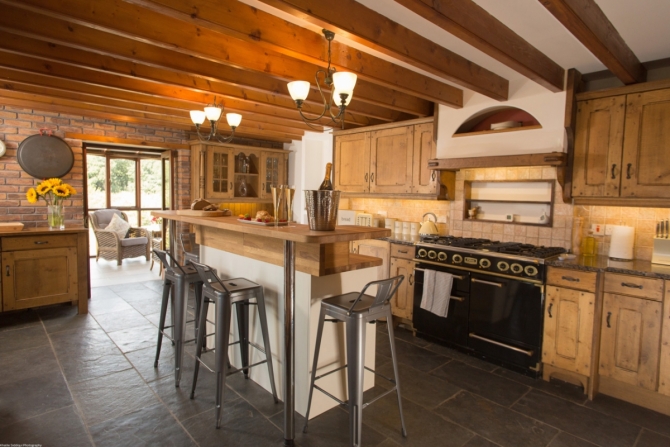 Commercial Photographer - Five Elements The Farm House
4th March, 2017
We were commissioned as commercial photographers to do interior photography for this beautiful Cornish country barn conversion just south of St.Agnes near the mid Cornwall coastline. If you're interested in finding out more then please check out our Commercial Photography page and make a enquiry.To check out avail ...
---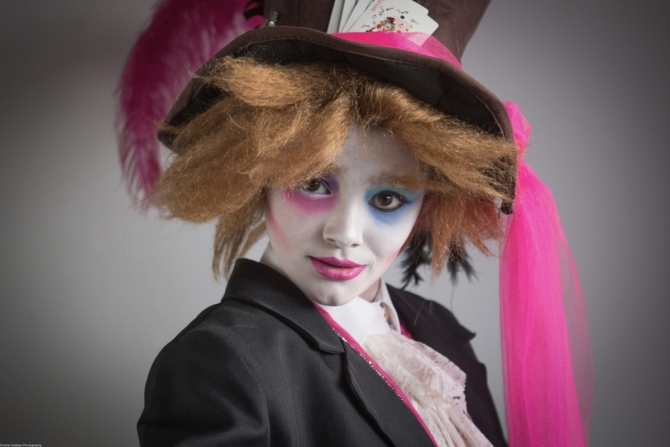 Portrait Photographer Cornwall - The Mad Hatter
3rd March, 2017
Being as it was our daughters last World Book Day in her primary school she wanted to go out with a bang, so she recruited her dad as a portrait photographer and her mum as a makeup artist. Dragging poor mum out of bed extra early to get prepped for a fun day at school. If you fancy getting a portrait of your chil ...
---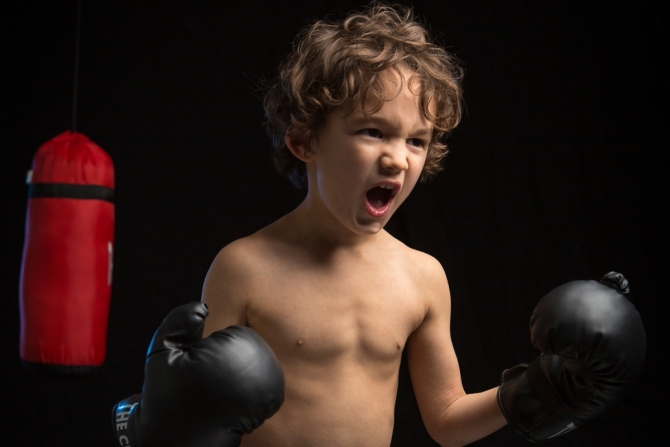 Portrait Photographer Cornwall - Boxing Boy
3rd March, 2017
I believe when shooting Portrait Photography unless you capture the spirit of an individual then you've failed with your task and your photo will have no life. To find out more check out our portrait photography page and make an enquiry. ...
---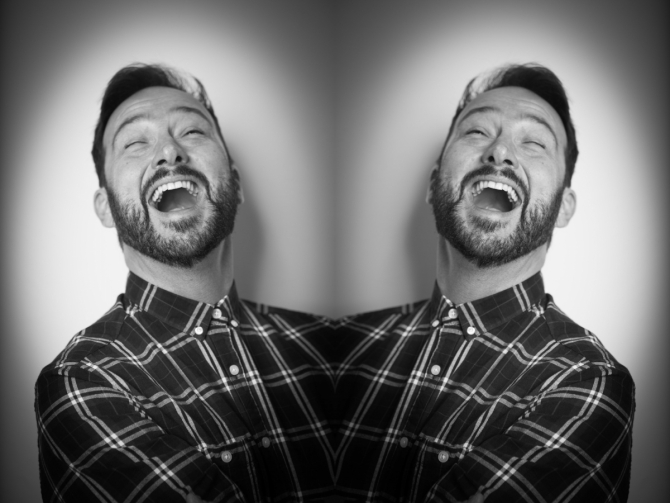 Commercial Photographer - Toni and Guy Truro
3rd March, 2017
Toni and Guy in Truro commissioned us to do their commercial photography for their head shots to go with the style of the Toni & Guy brand. They're certainly a colourful bunch there on Princes Street in central Truro, and have a wealth of experience being one of the longest established salons in the city.&nbsp ...
---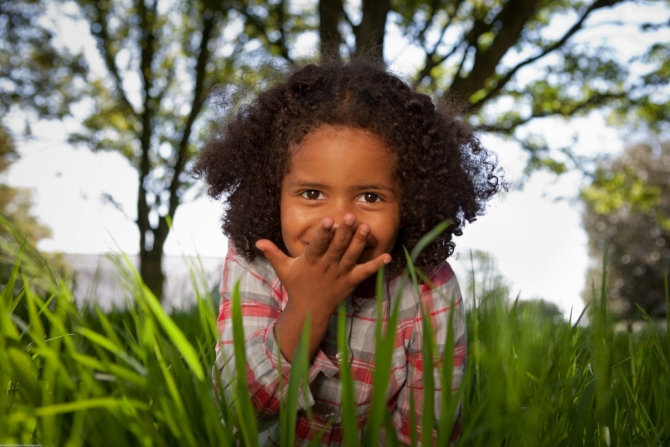 Family Photography - Location Shoot Newquay
3rd February, 2017
Don't you just love going out for the day with the family and creating some memories? Ade contacted me before traveling down to Cornwall for his family holiday to arrange a location shoot in the Newquay area. After discussing with Ade the sort of images he wanted to achieve, we made a plan to get some nice woodlan ...
---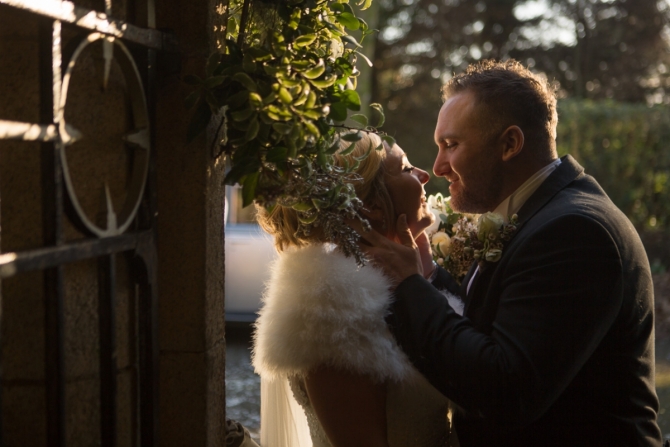 Alverton Hotel Wedding - Claire & Steve
10th January, 2017
Shooting Claire and Steve's Alverton Hotel wedding was a real treat for Tamsyn and I, as it felt we were catching up with old friends as we photographed Claire's sister Hannah and her husband Martin's wedding a couple of years back, so it really was lovely catching up with so many familiar faces. Whilst Tamsyn ...
---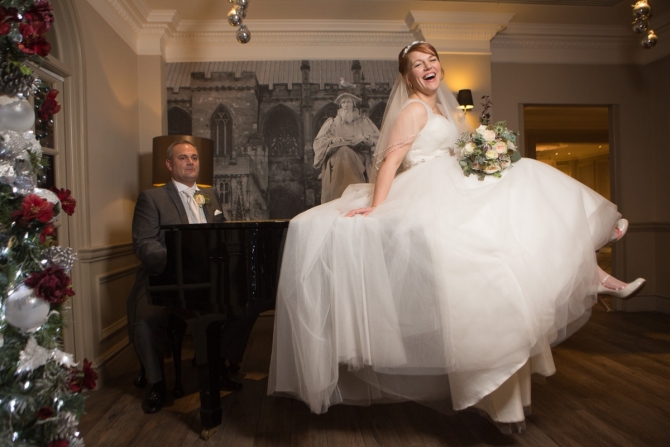 Southgate Hotel Wedding - Triinu & Dean
9th January, 2017
This year (2017) we celebrate our tenth year trading as Khalile Siddiqui Photography and I've always wanted to break into Exeter weddings, and finally Triinu and Dean gave us the opportunity by honouring us with letting us shoot their Southgate Hotel wedding in central Exeter. Being 85 miles from home we were alw ...
---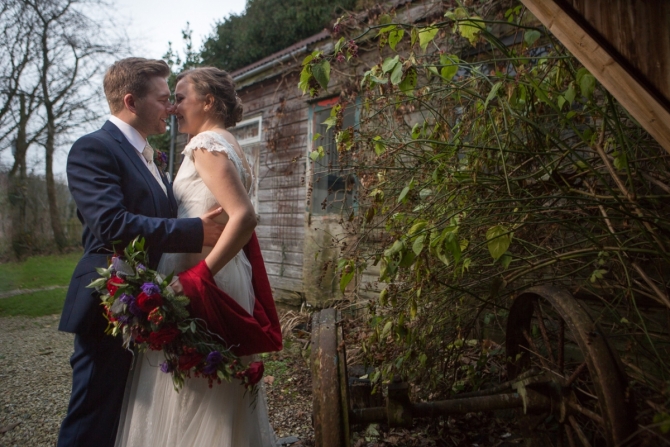 The Green Cornwall Wedding - Amy & Adam
6th January, 2017
This is a funny story about how we got booked for this 'The Green Wedding' of Amy and Adam. Tamsyn and I both go to the same wine club as Amy and Adam, and as they can probably tell I don't normally drink vast volumes of wine, so quite often they've seen me really let my hair down and go into a wine induced comma o ...
---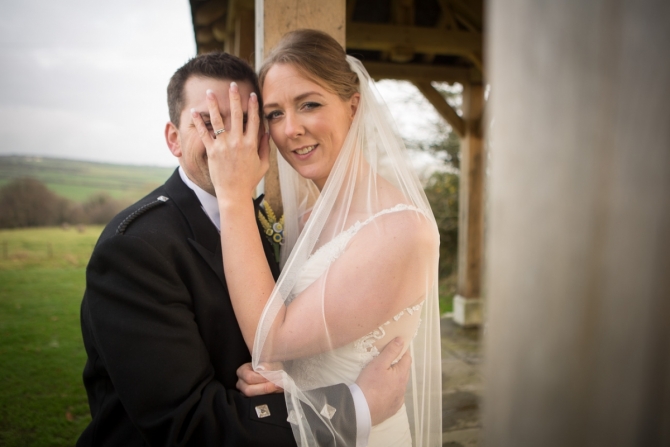 Trevenna Wedding - Holly & Sam
5th January, 2017
Tamsyn and I have been looking forward to Holly and Sam's Trevenna Wedding for years as Sam is the son of one of Tamsyn's brothers. This wedding was a real potent mix, as not only were we obviously look forward to our nephew's wedding but Holly and Sam very kindly put us up at Trevenna for the weekend and so we finally ...
---