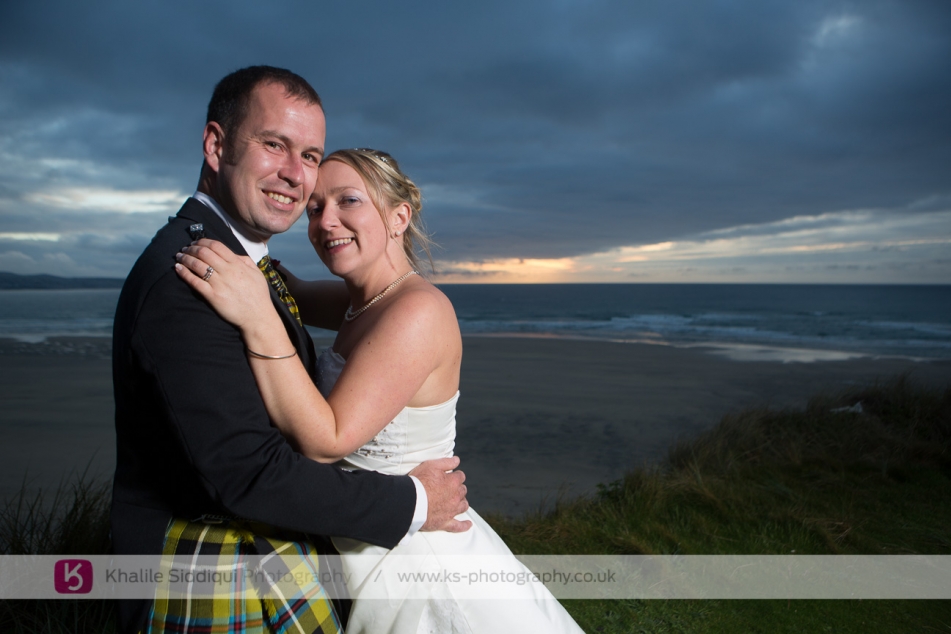 St Euny Church Wedding | Debbie & George
Share on Facebook Share on Twitter
28th May, 2014
---
Debbie and George came to us a year ago about their St.Euny Church wedding after receiving multiple recommendations from family and friends on the young farmer circuit. When George described where his families farm was I knew straight away, "The Richards of Cornwall" farm shop surrounded by acres of daffodil fields between the Hayle roundabout on the A30 and Conner Downs. I had all these visions of the imagery that we could get but rather wisely they decided to have their wedding after one of their busier periods of the year after the daff's had been cut.

Our day started at George's parents house where we found the boys getting into their National Tartan kilts.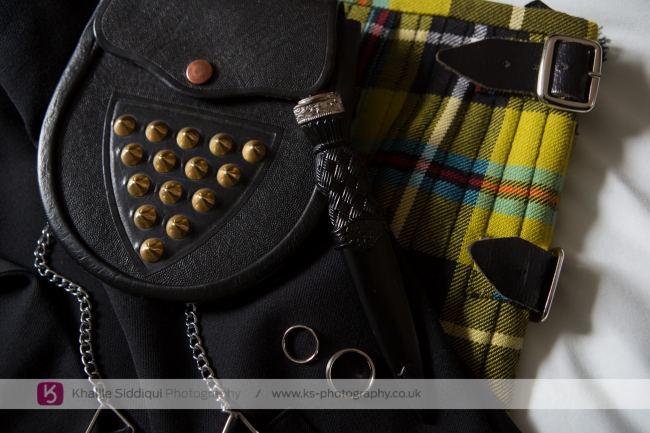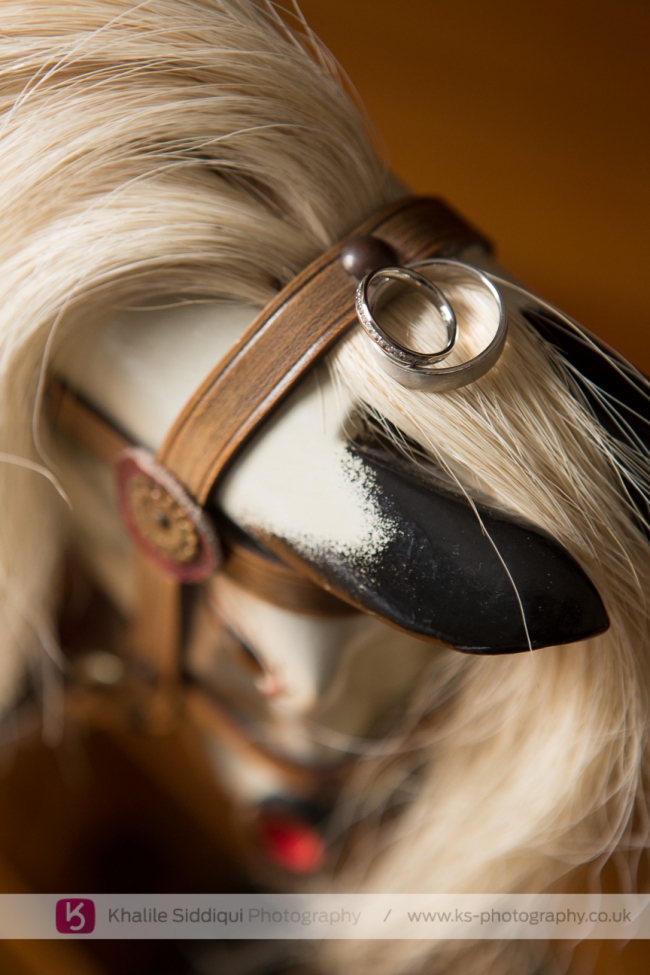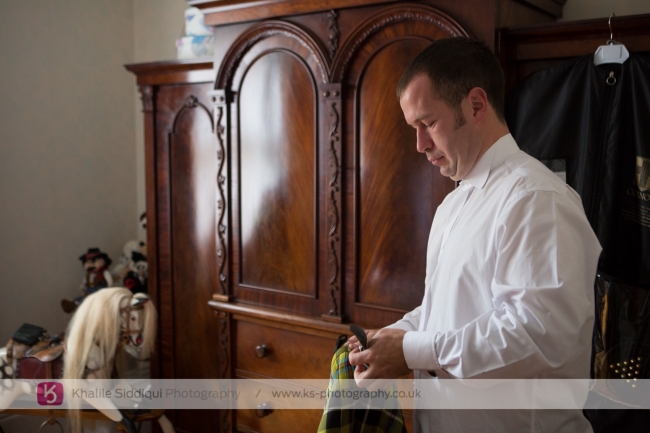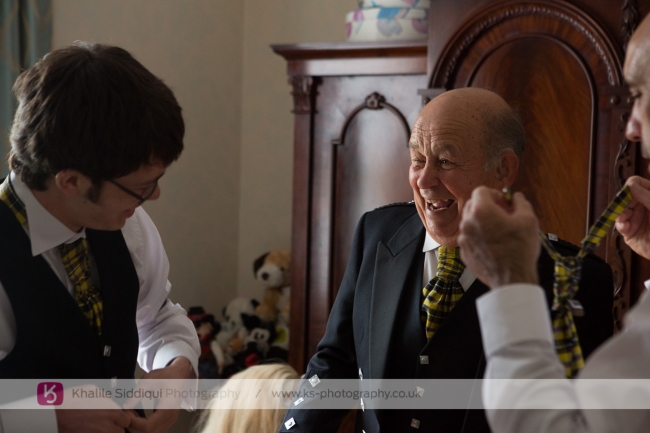 I left Tams with the boys and headed off to Debbie's parents house which was only a couple of minutes from the church where she and her bridesmaids were getting ready. Debbie chose elegant black dresses for her girls which were finished off with tartan sashes, and a riot of colour for her bouquets which were supplied by "Clowance Nurseries".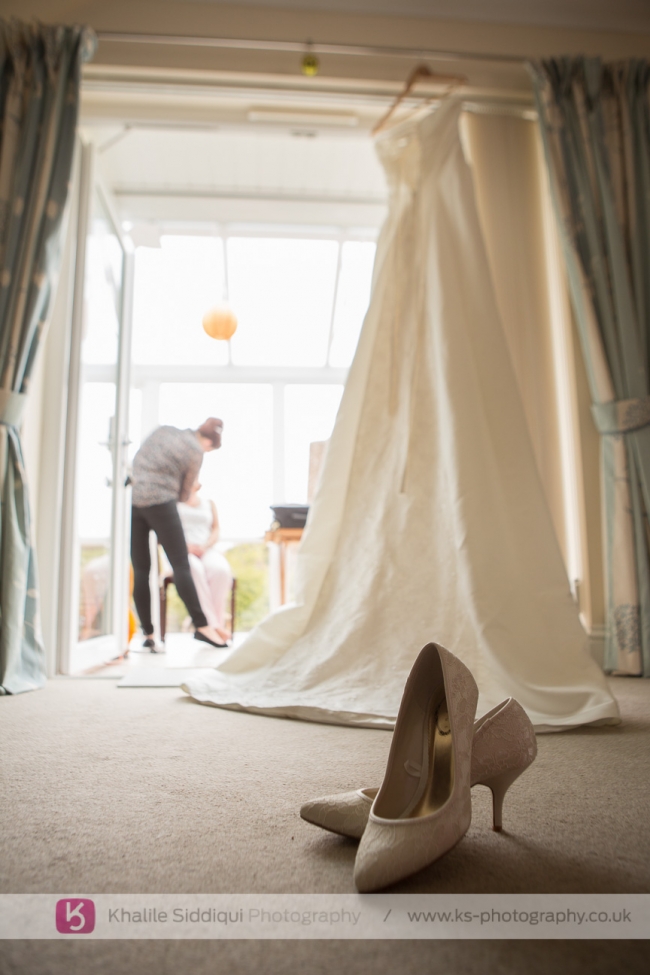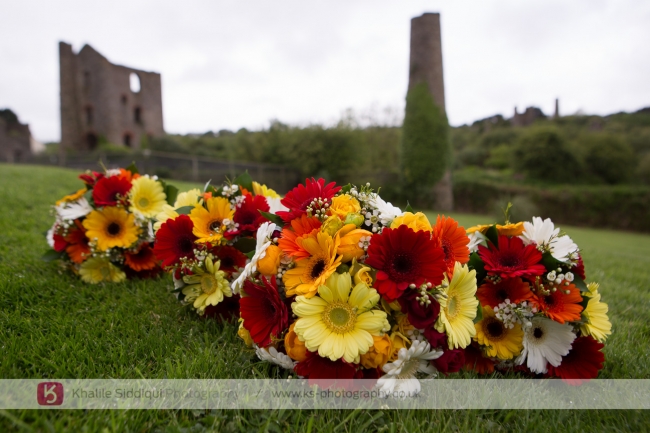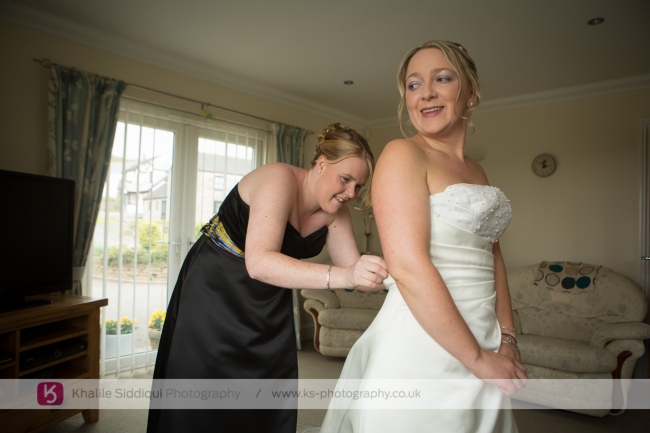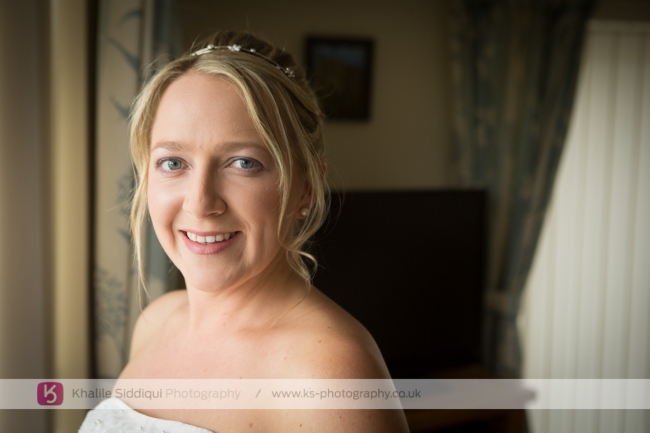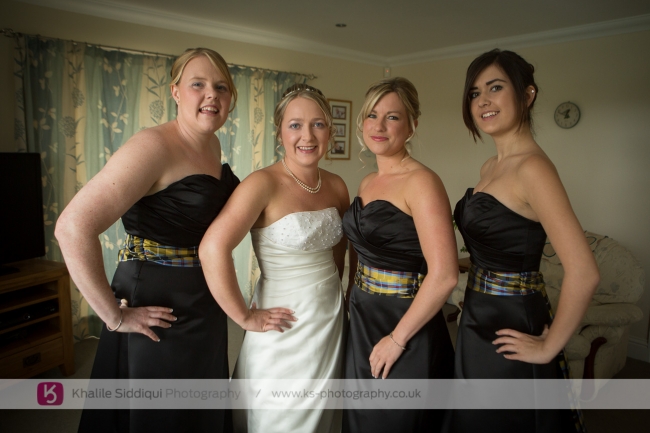 Once we were ready we took the short drive to St Euny Church where I found THE CUTEST ushers ever, patiently waiting for our arrival (Sorry Martin, Andrew, Ashley & Ben not you, I'm afraid you got up staged!!!)

Apart from Debbie going into the church we had two whole days of very lucky weddings with the rain seemingly stopping on demand until we'd finished our photo moments! But it wasn't this that totally amazed me, it was who Debbie and George managed to give their wedding ceremony (Read on........)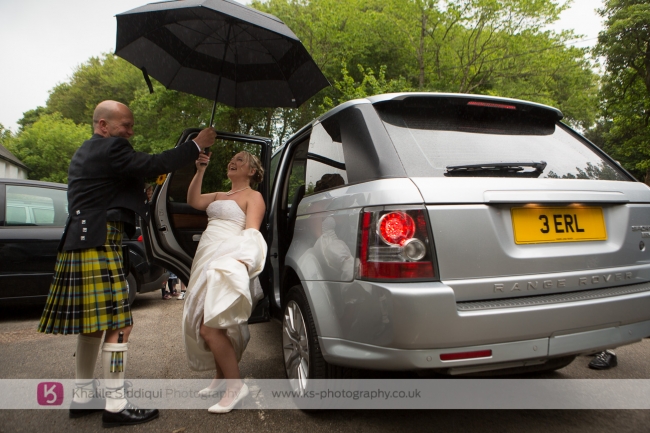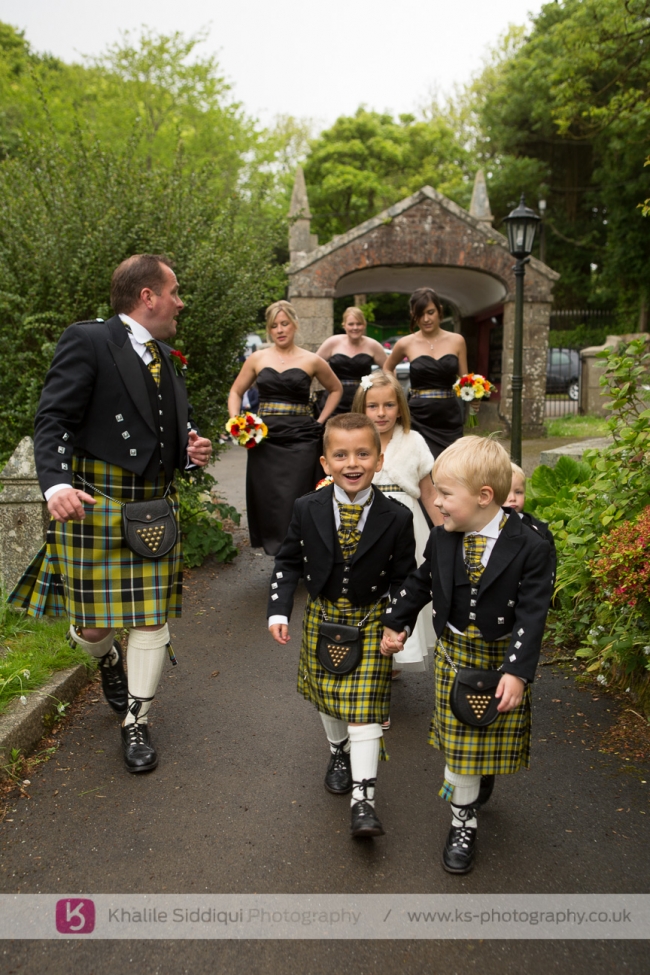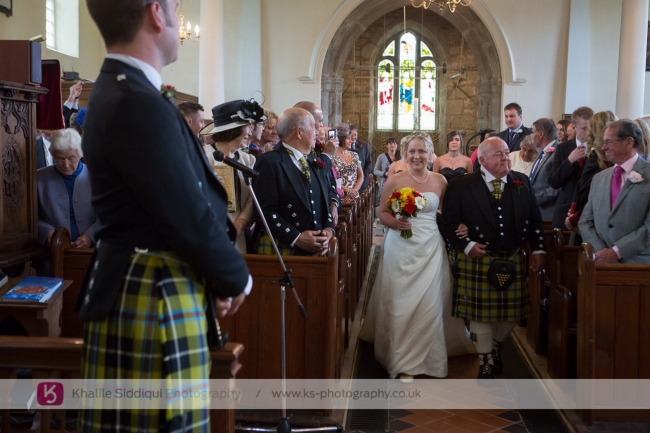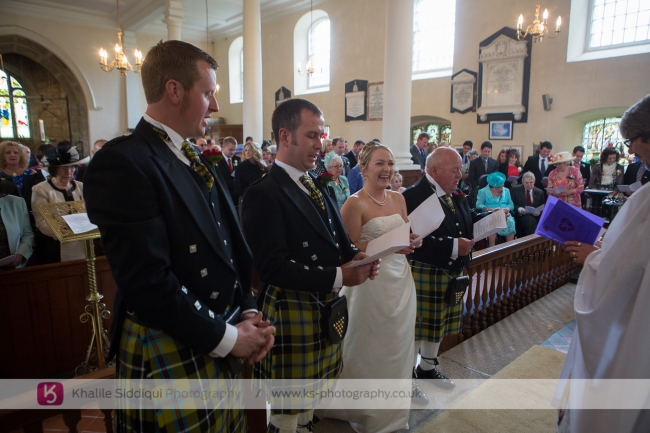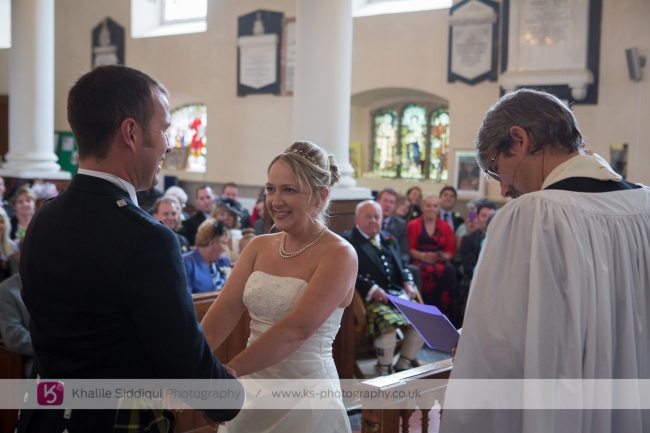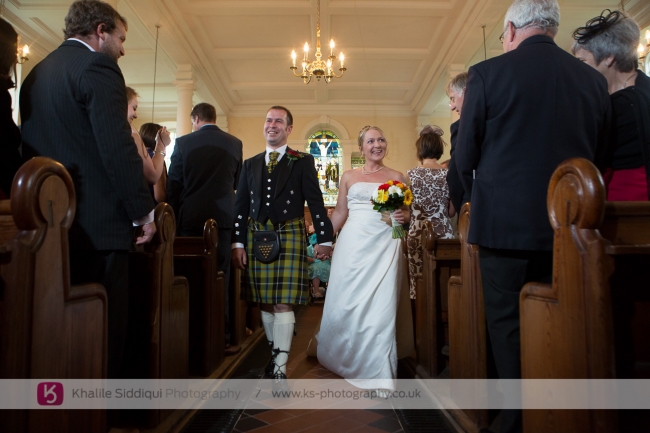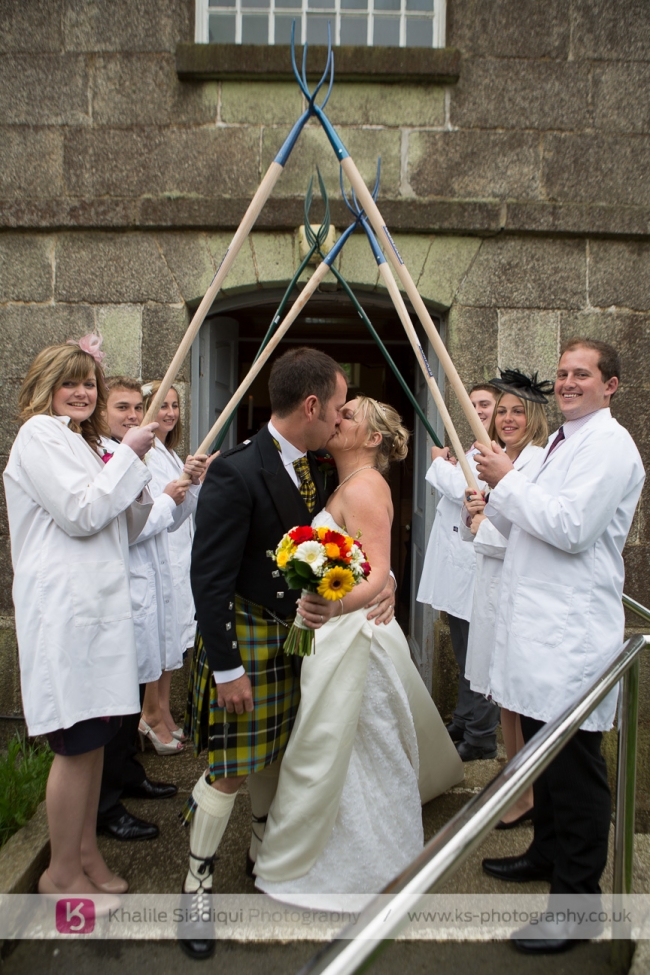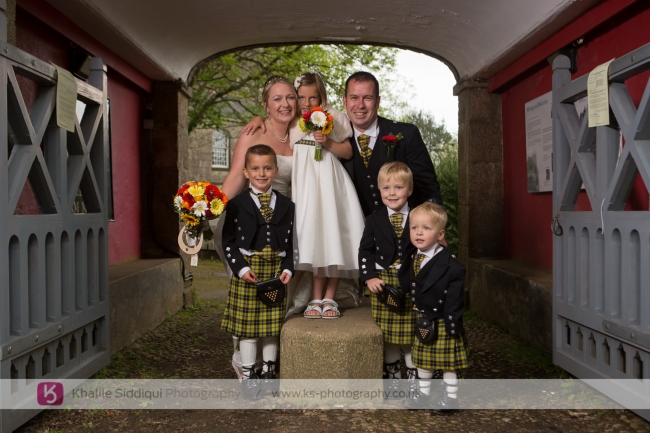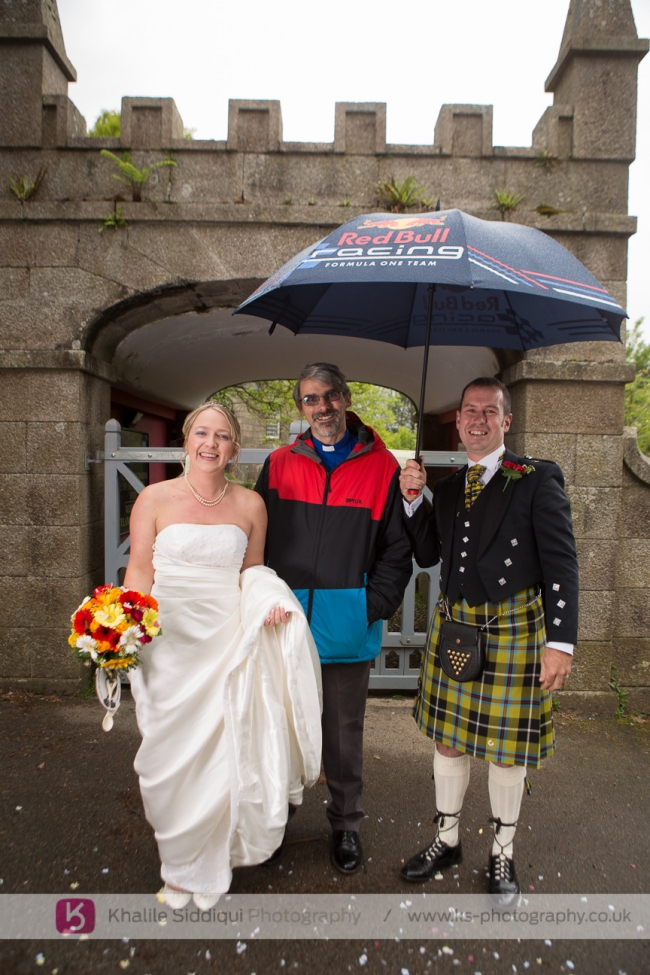 IT WAS ONLY DAMON HILL!!! Or so I thought the second I first saw him, and couldn't believe my luck when I clocked someone holding a formula 1 umbrella sheltering from the rain. So after Debbie and George got photo bombed by the former GP world champion we headed off for some photos near Debbie and George's home.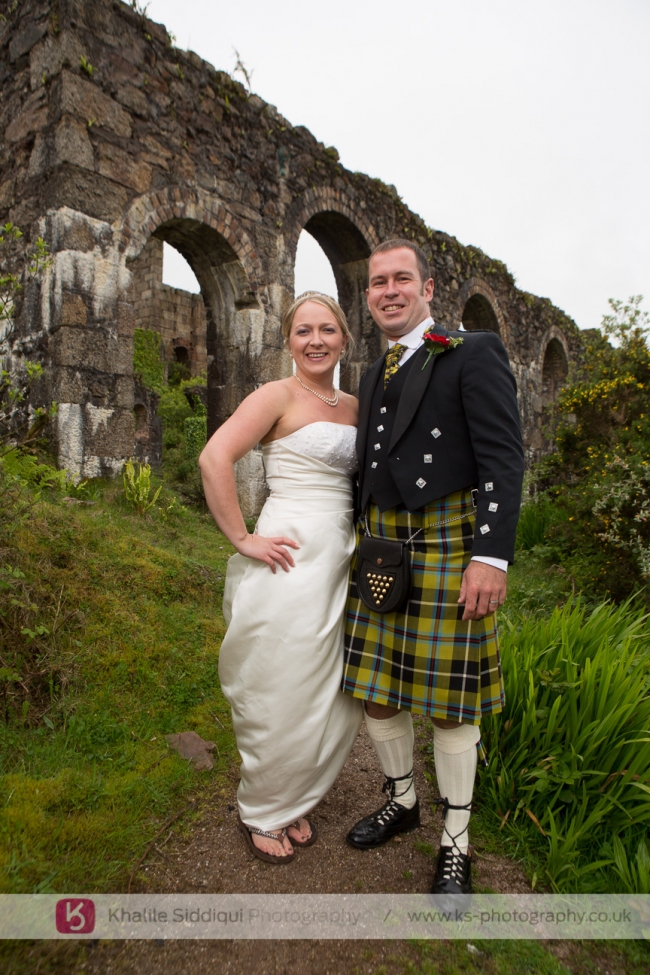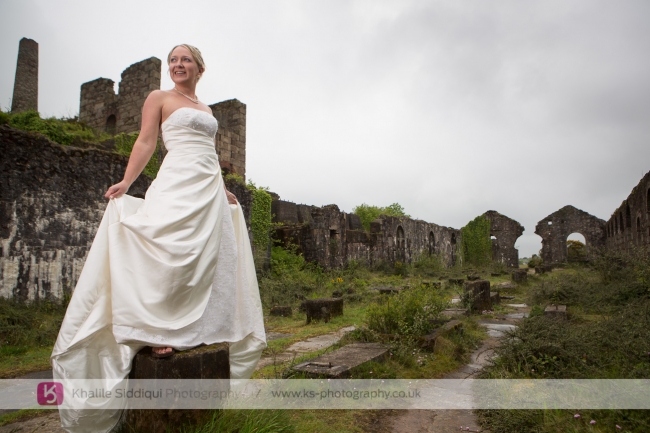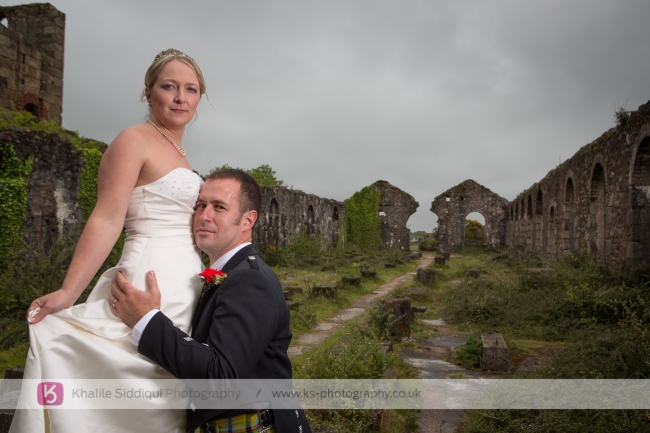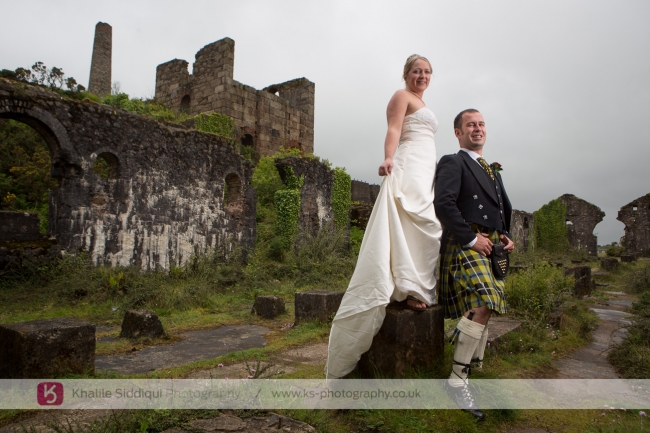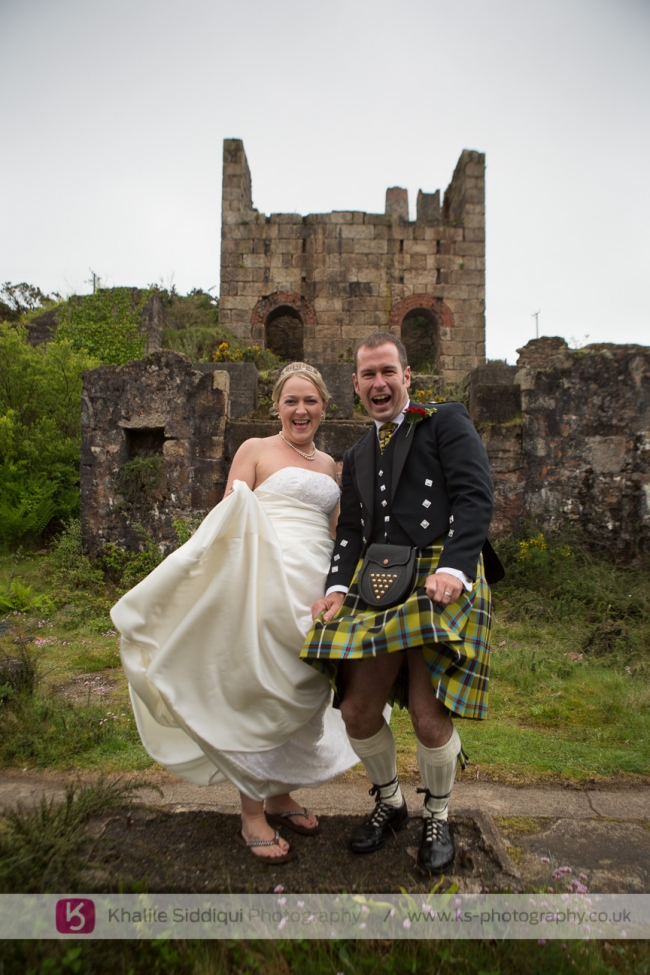 Then we headed back to the farm where Debbie, George and the boys cunningly disguised their marquee as a daffodil shed!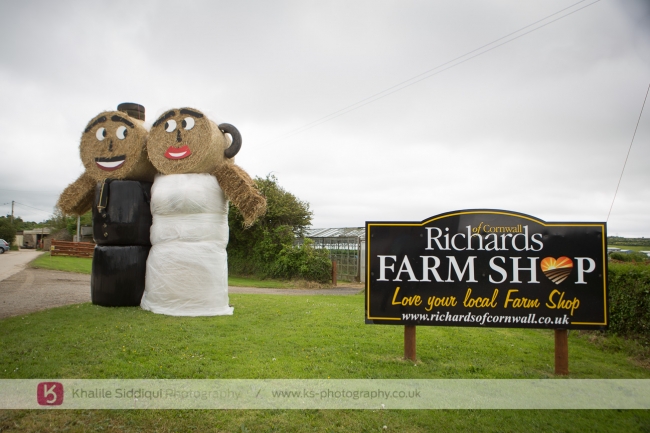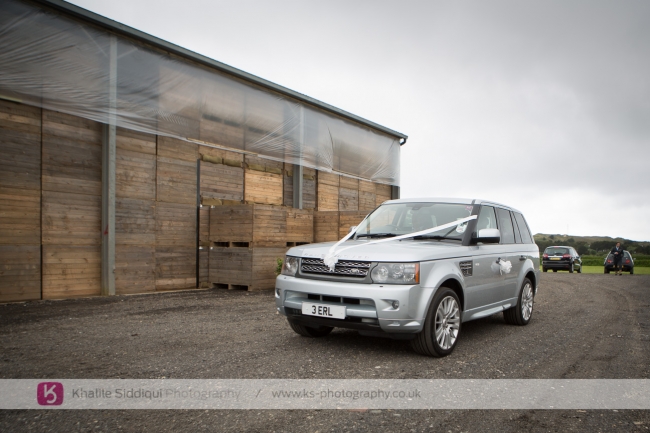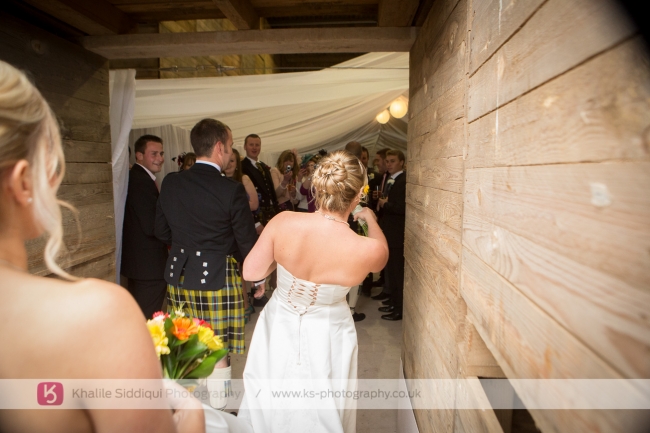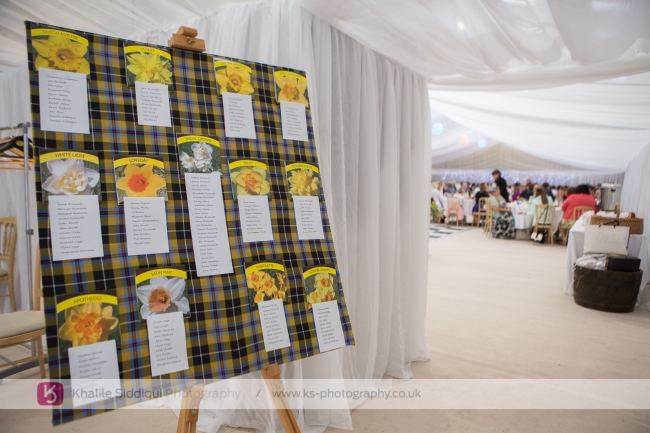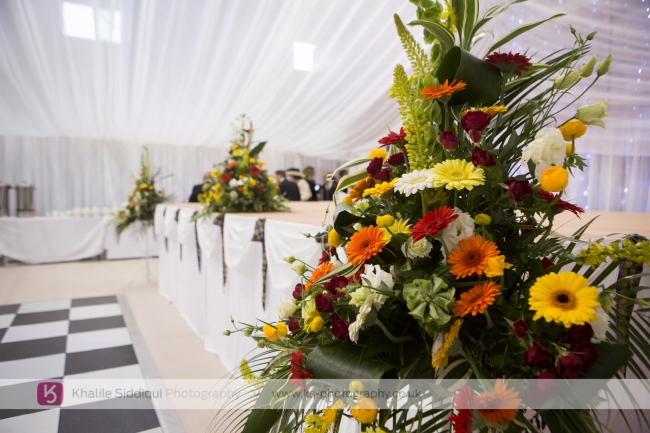 Debbie & George had a gent called Nick Batten do their catering whom we've come across once before, he also did roast beef then and had a pre-chosen carver from each table to be mother which always causes a bit of a stir. In this case it was Pete the best man, and I have to say, the roast was unbelievable! (Thanks Debbie and George....YUM!).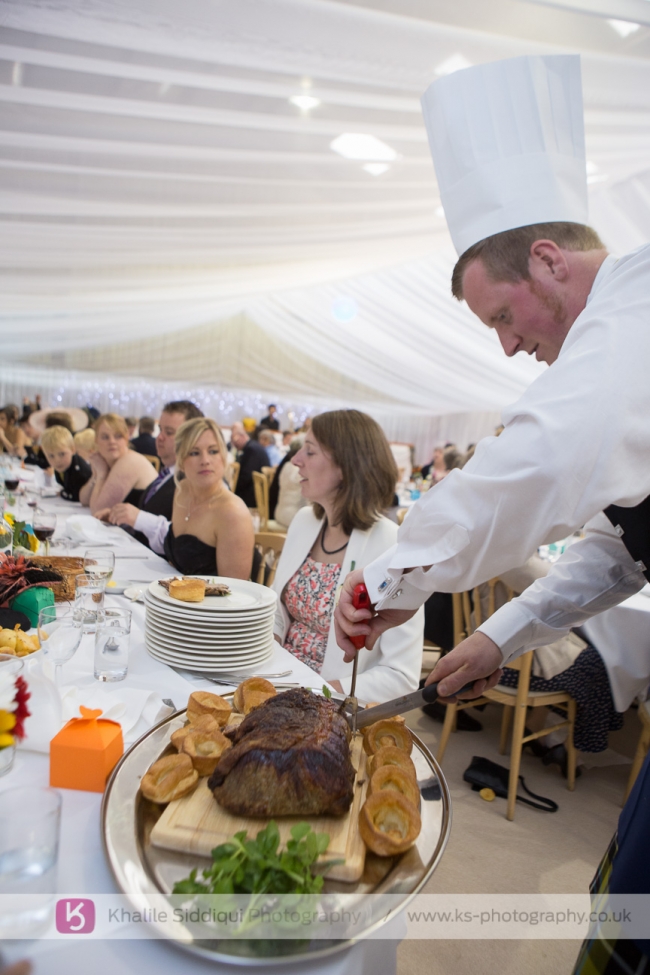 Then it was time for the speeches, and with the help of our friend Joel of "Dove Films" the boys came up with quite a surprise for the guests, a lip synced music video with George, the best man Pete and two others James and John, which received rave reviews!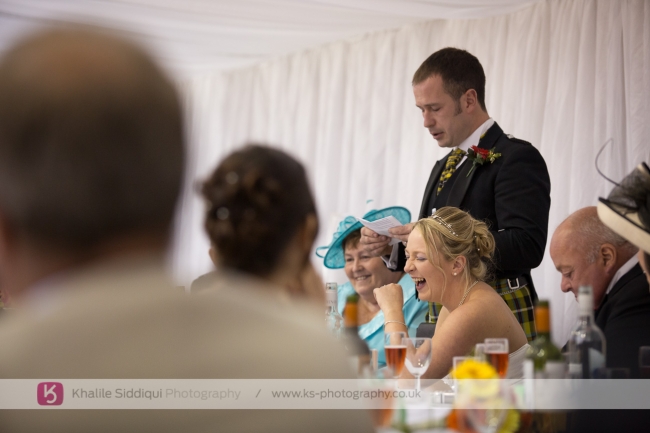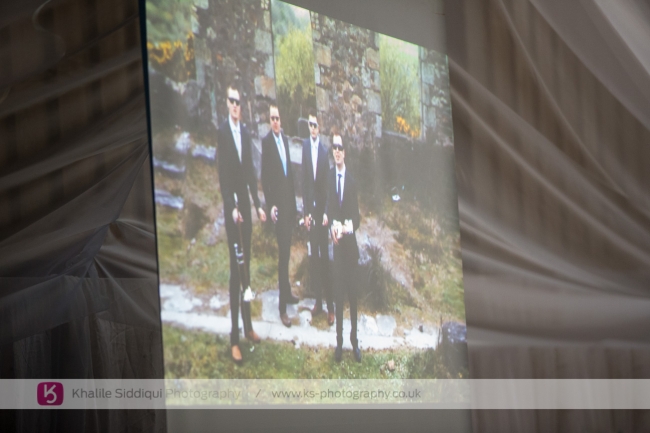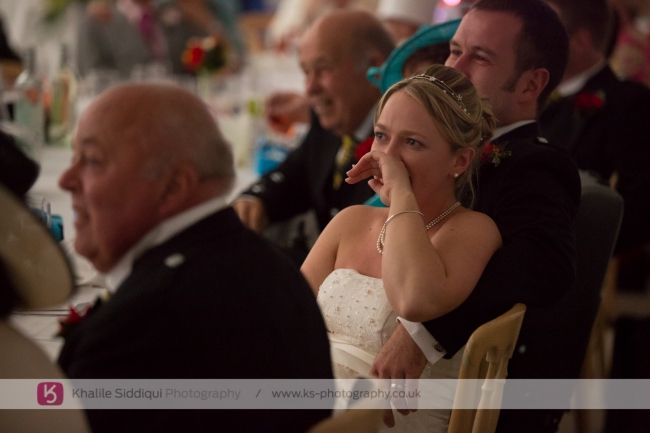 Then we did a bit more shower dodging and went to Gwithian beach for a few more photos, before heading back for the first dance. The evening shenanigans had a sound track supplied by the awesome "The CHOONS", who, without doubt are the best band doing the Cornwall wedding circuit (Do check them out as they do get booked up!)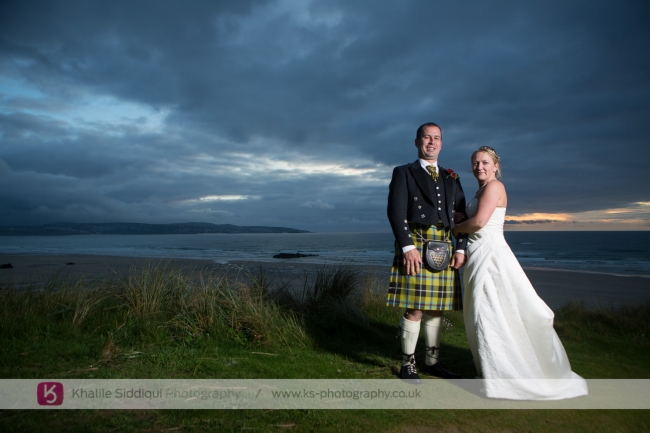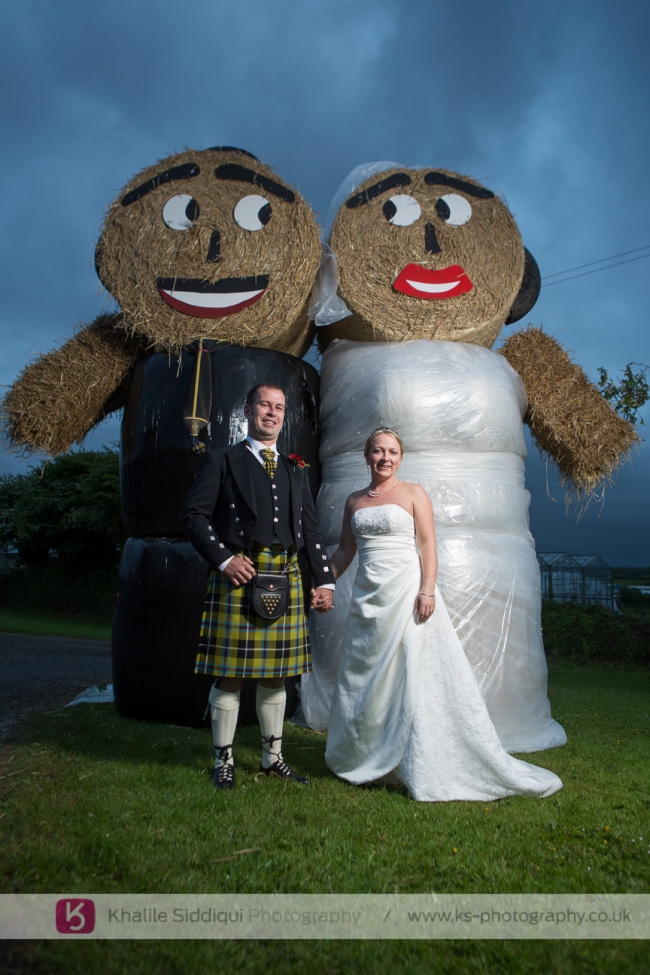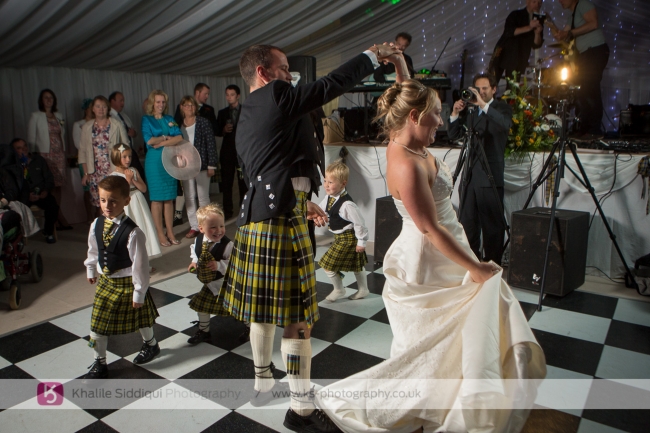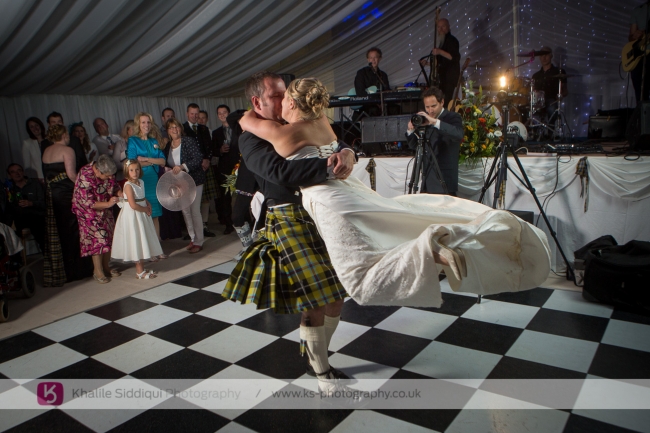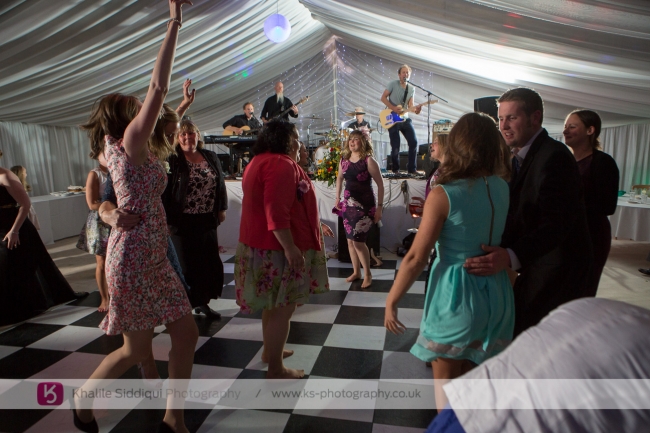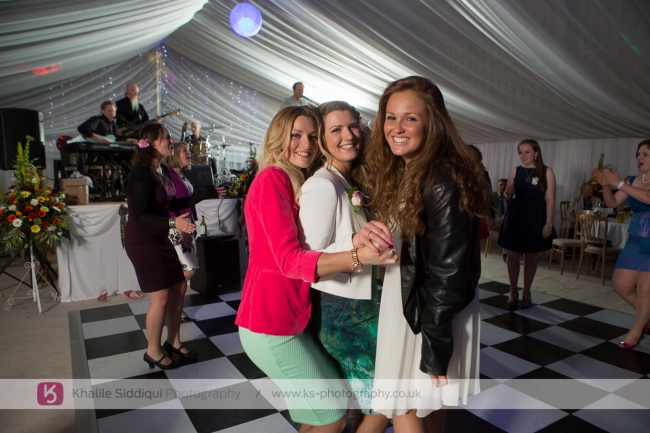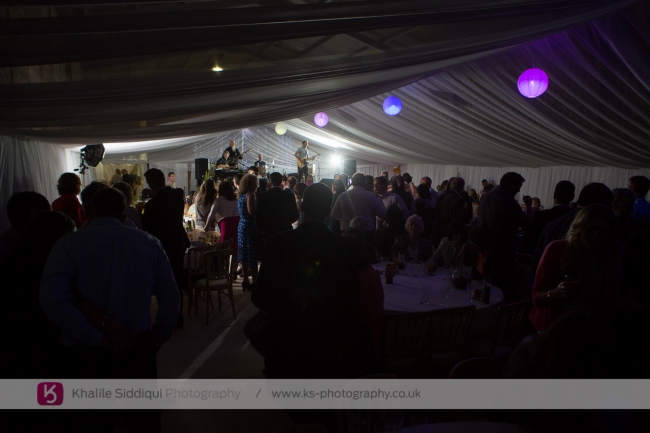 Debbie & George, you really are a fun loving couple, and I've not known such a big wedding full of people with so much love for the couple. You were all an amazing crowd!!!

Love

K&T xxx