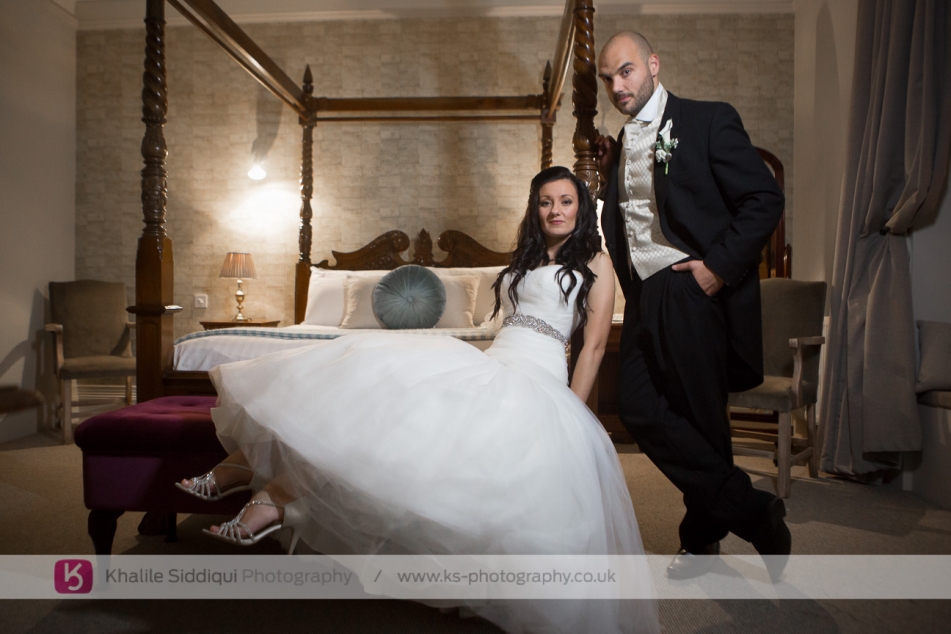 Alverton Hotel Wedding | Laura & Matt
Share on Facebook Share on Twitter
31st December, 2014
---
We had the pleasure of first meeting Laura and Matt over four years ago when Laura was head bridesmaid at her friend Lianna's wedding. But on Saturday the rolls were reversed for Laura and Matt's wedding at 'The Alverton' in Truro. It's always such a joy to cover a wedding with past couples and guests we know there, and luckily for us Laura and Matt decided to choose us to capture their big day. They now live in Australia and they did say that planning a wedding from the other side of the planet was rather tricky, but booking us was their easiest decision having seen us in action at Lianna and Georges wedding.




I asked Matt if he misses Cornwall, and he told me that it's the people that he misses most, and having his mates to go surfing with. So to start our day off we met with Matt and some of his boys at his former stomping ground of Portreath to catch them going for a surf. The weather was so lousy and cold, with really rough sea's, and when they were 10 minutes late arriving I guested they'd come to their senses. But nope, these guys certainly were true friends, coming out to battle with the elements for real, to share the full day with their friend!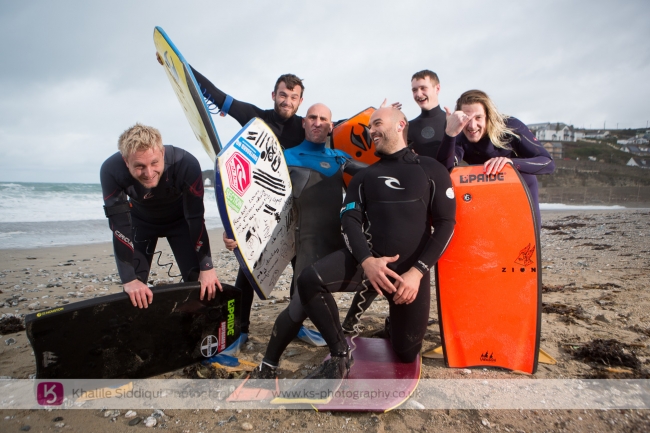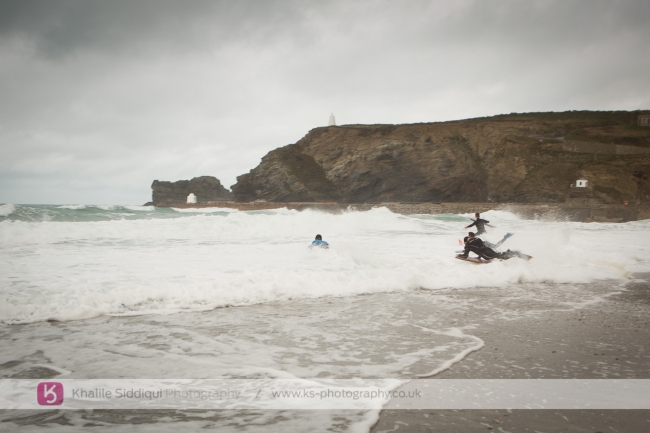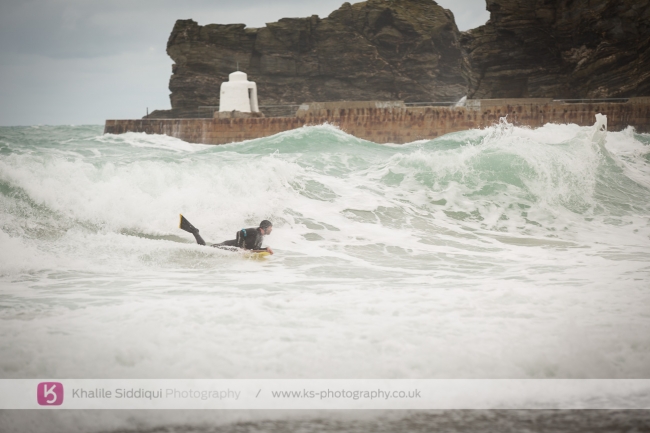 I then headed off to meet with the girls just up the road where they were getting ready.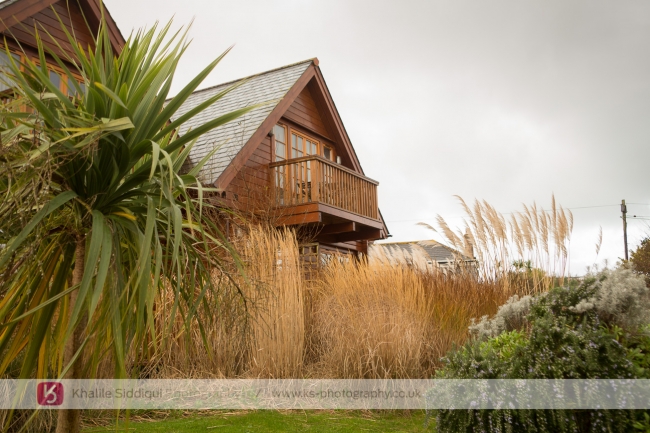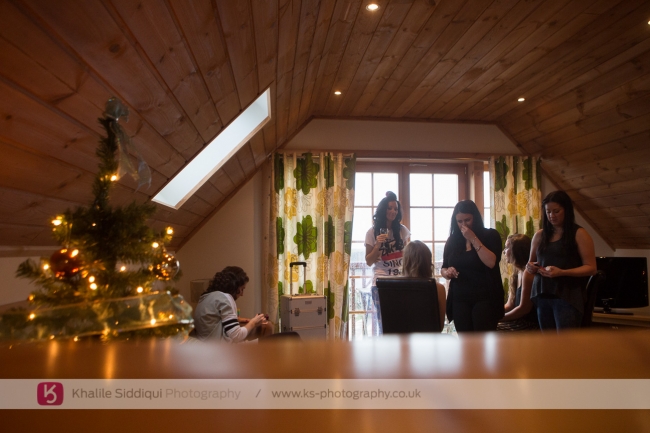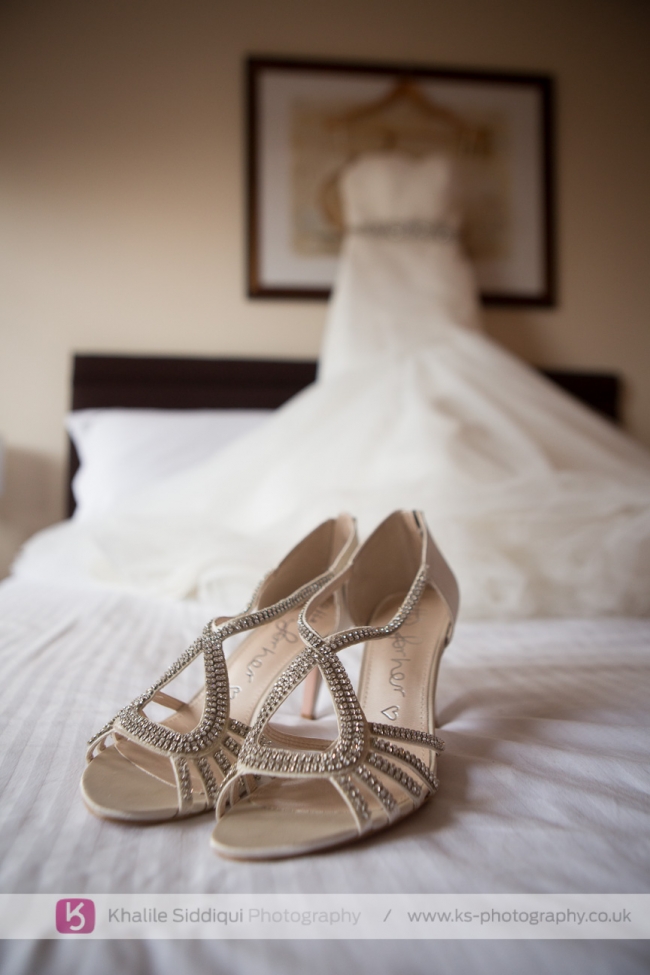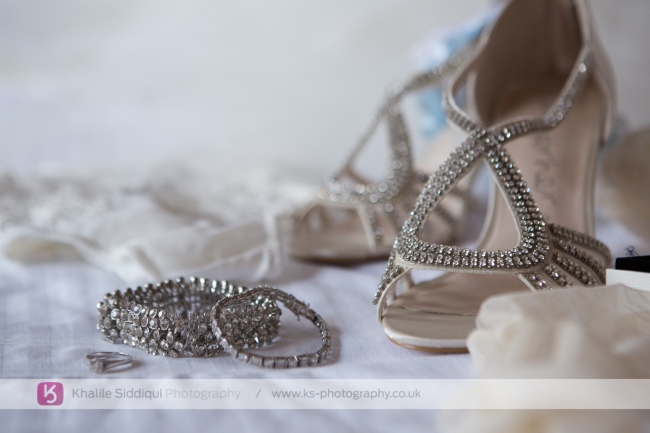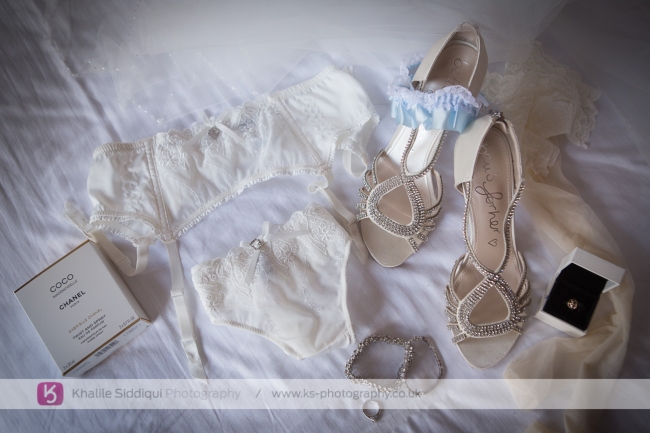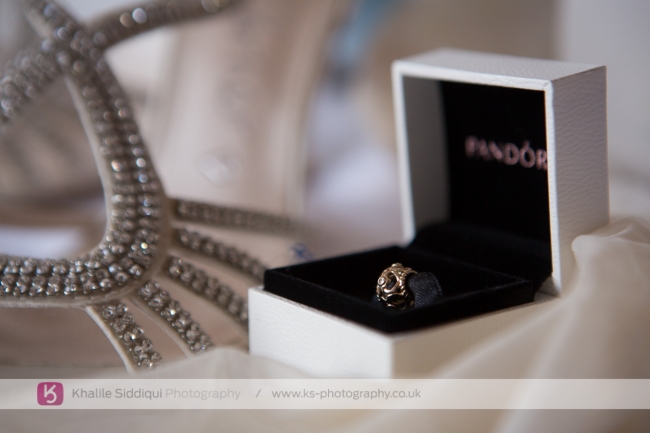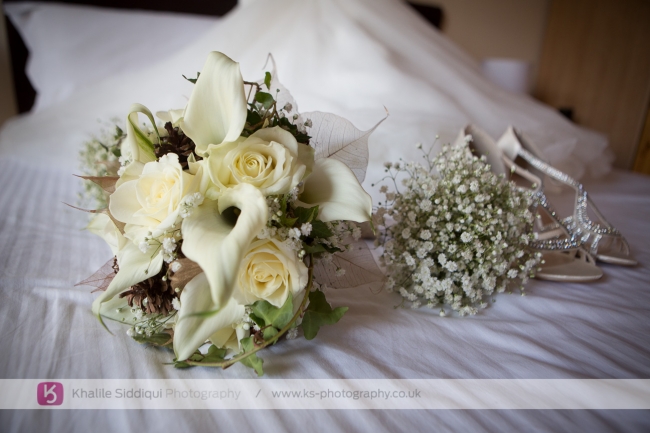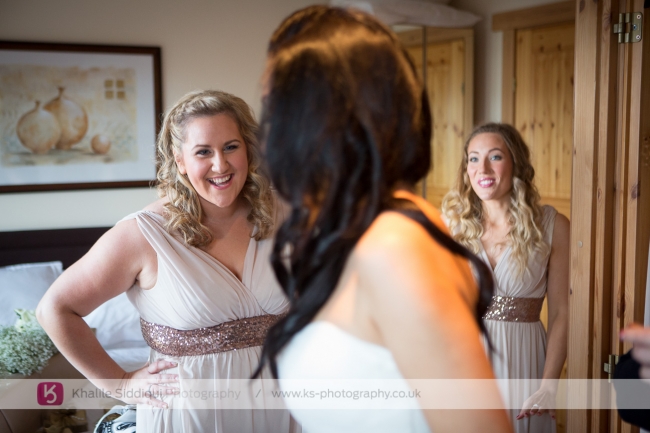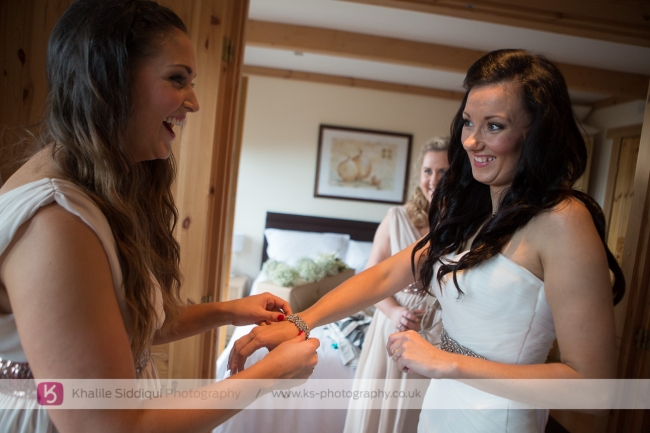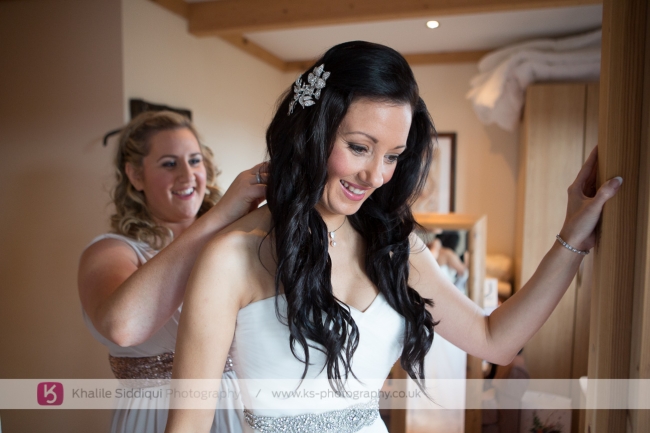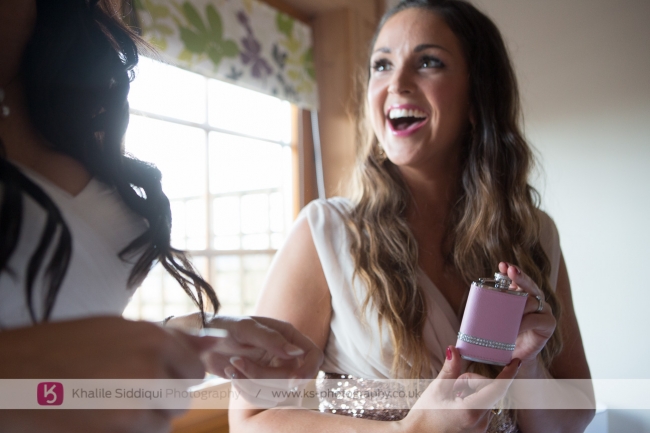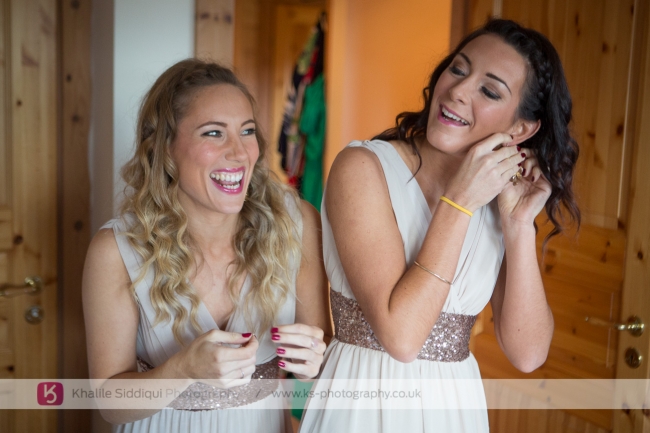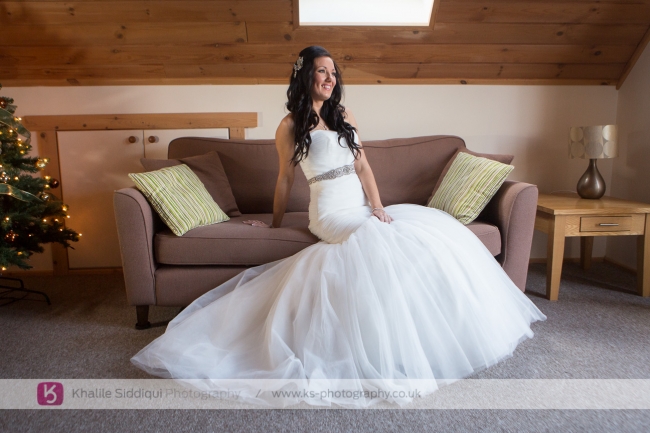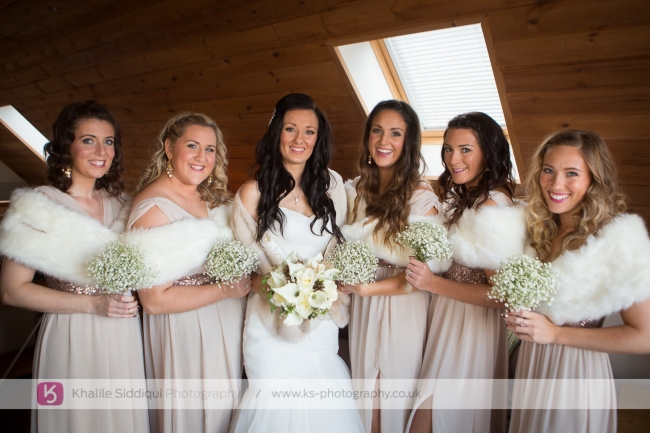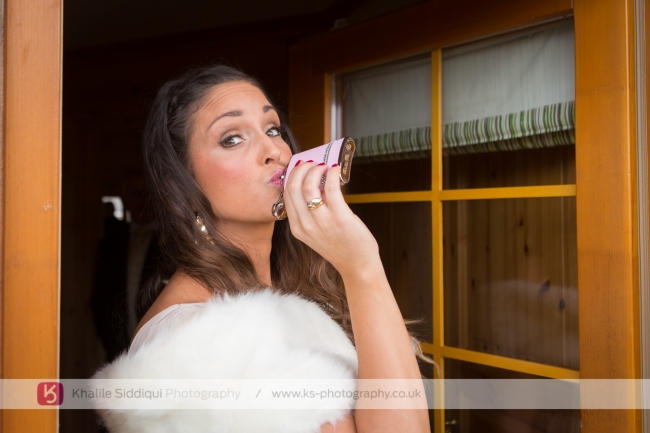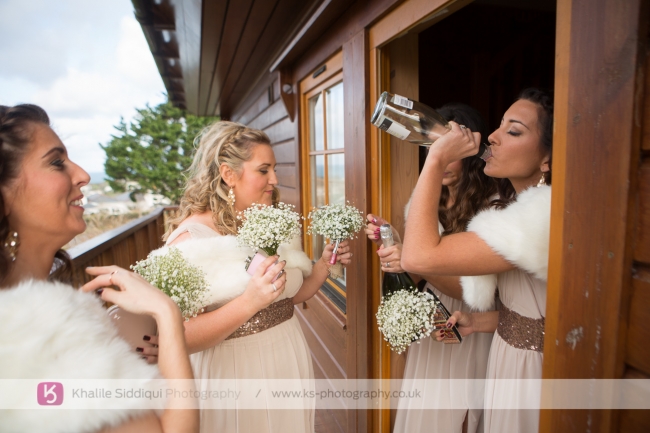 From Gwelanmor it was a short drive to Illogan Parish Church where Matt and the guests were waiting for the arrival of the craziest bunch of ladies I've met in a while.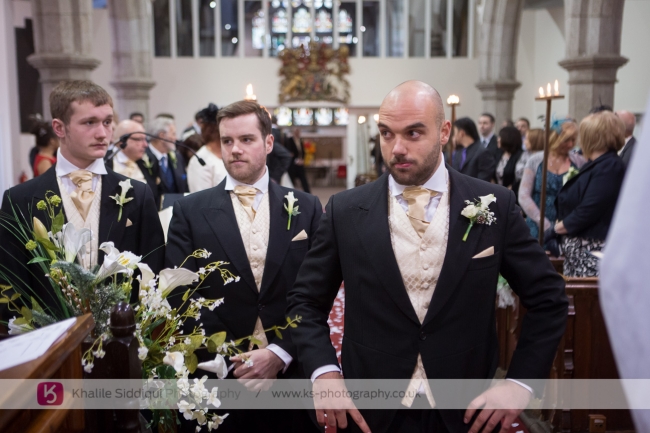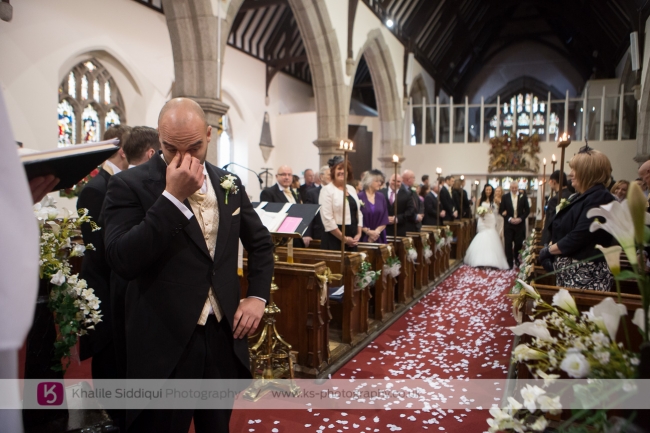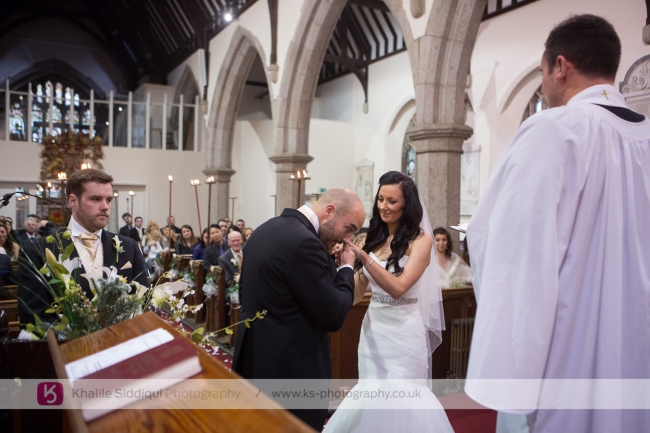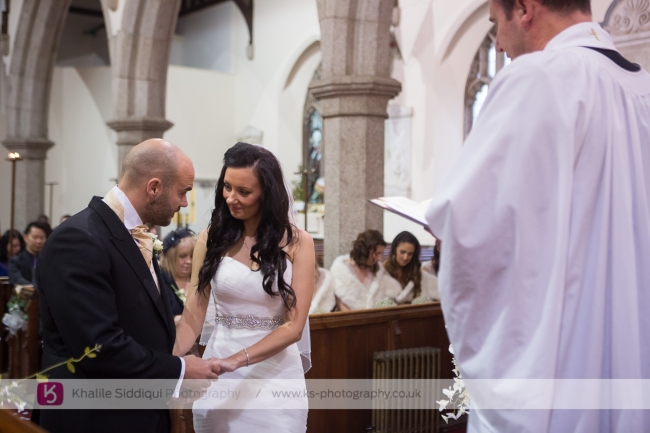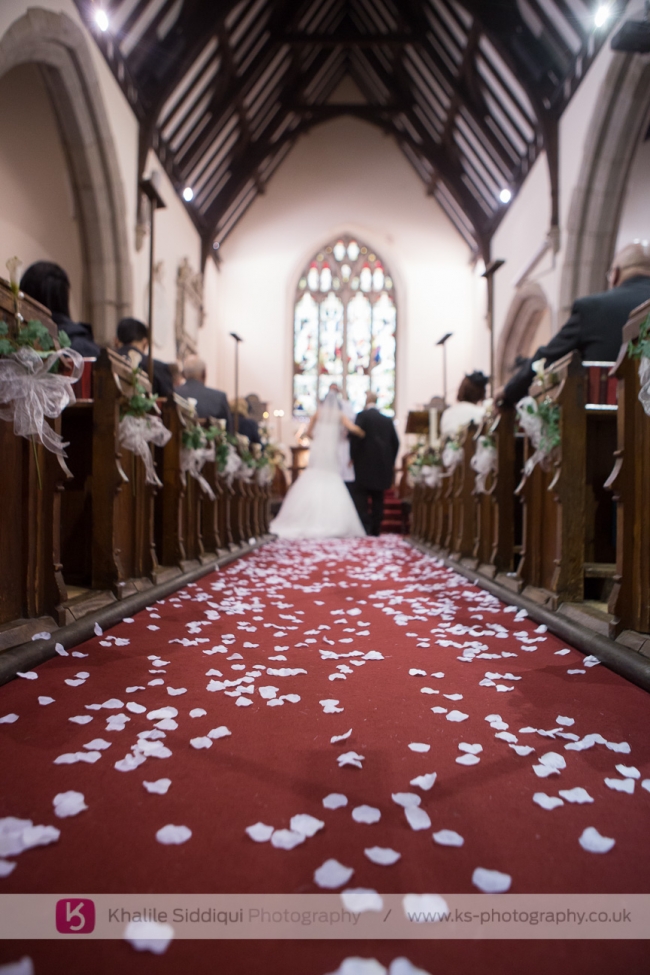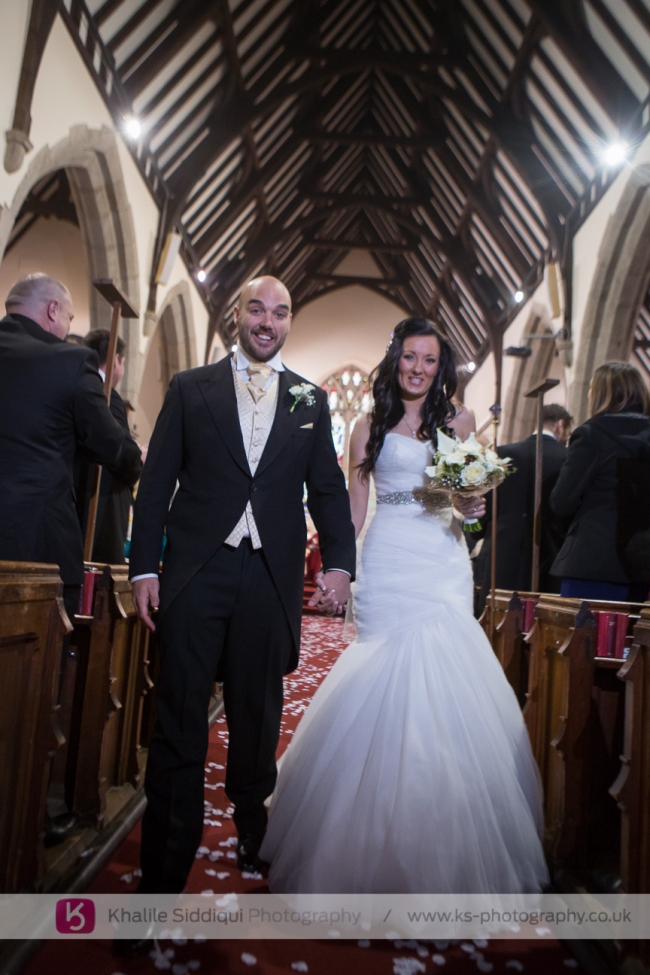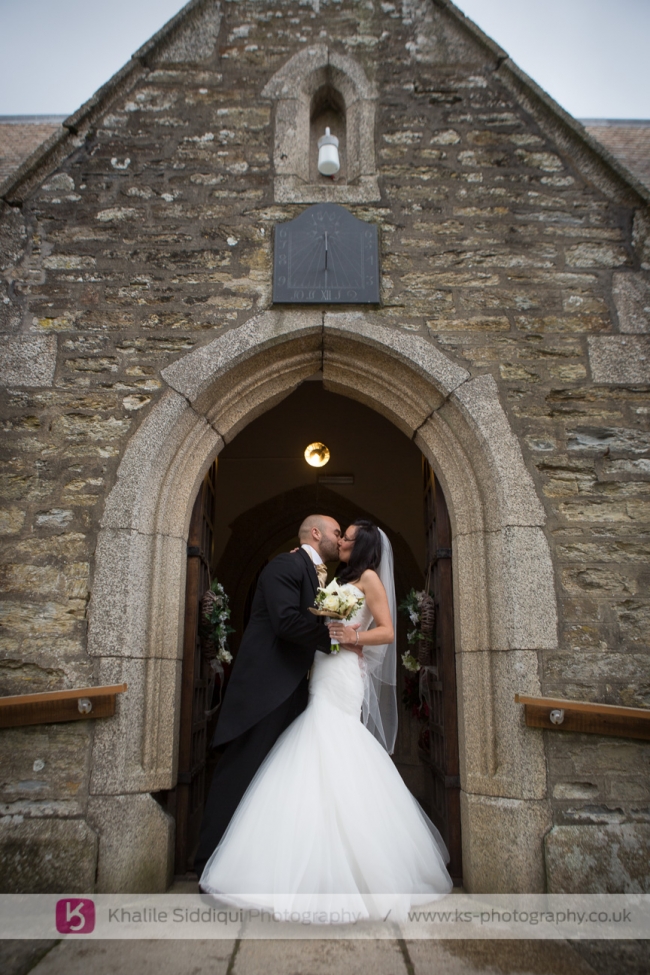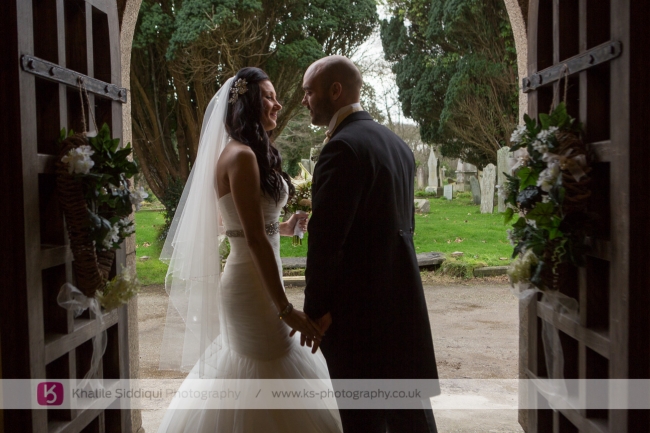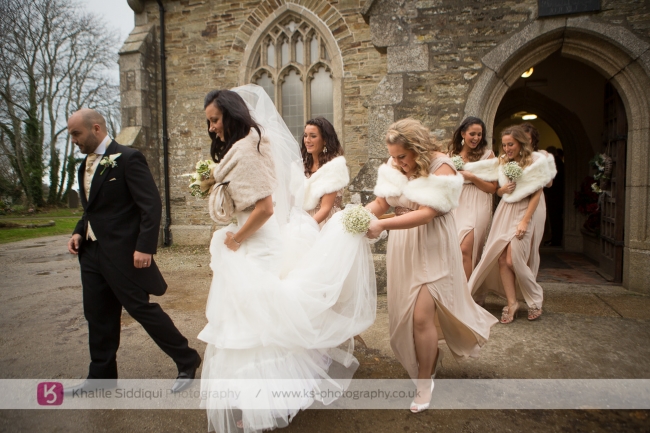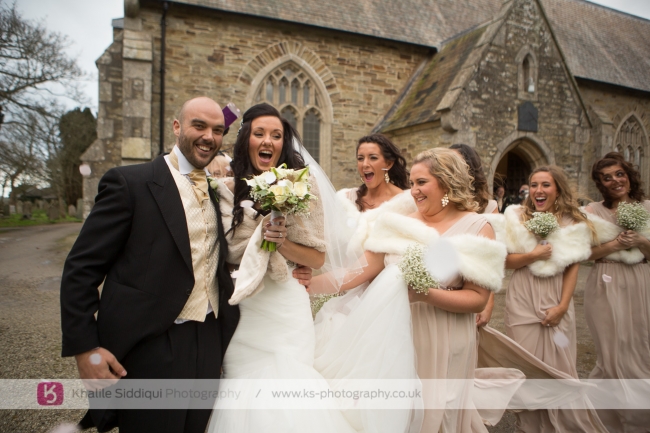 After we came out of the church it became a game of cat and mouse with the heavy rain showers, so we decided to do the group photos at the hotel and headed off.
Even though it was still raining I suggested to head for the beach as I could see a couple of breaks in the cloud, so hoped for the best. Despite being freezing cold, on arrival as if by magic the rain blew past long enough to have a play.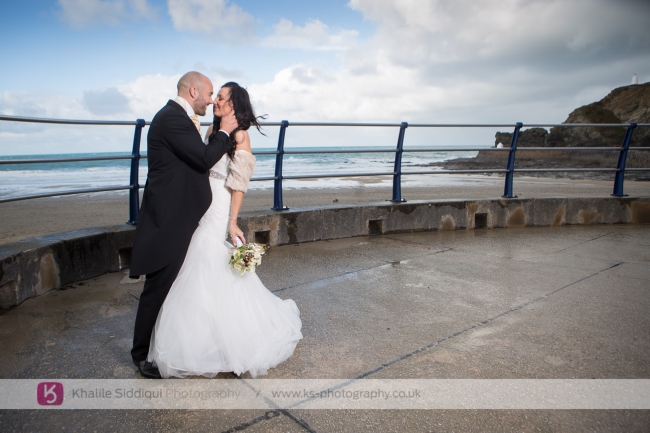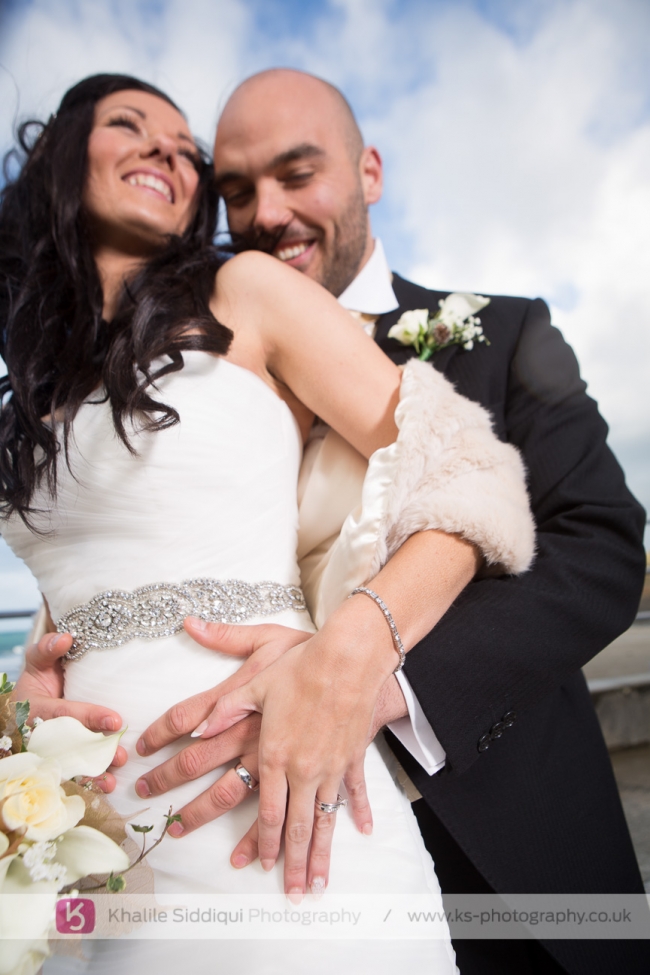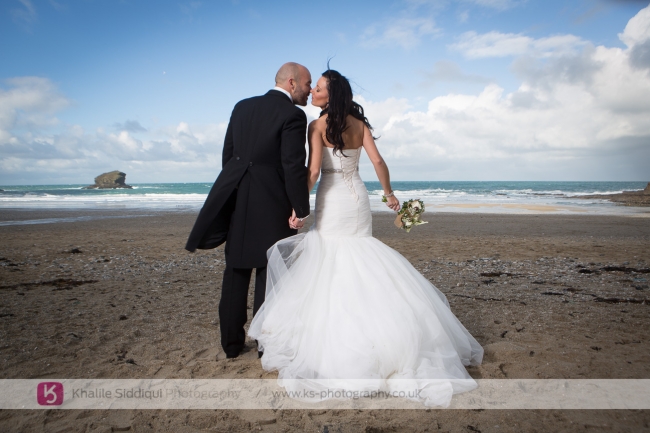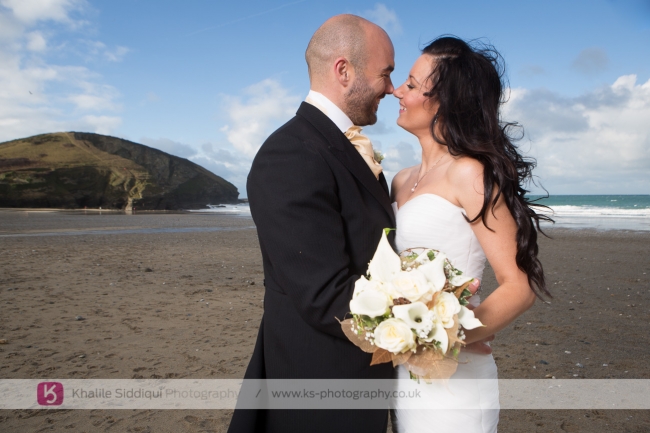 On leaving the beach we headed to Laura's elderly grandparents (90 & 97) to show them that despite not being around, that there were still in Laura and Matt's hearts. Then on to The Alverton in Truro for the reception, where
'Joss White'
was entertaining their guests.
Tams and I have a real soft spot for The Alverton, as the last time we were there for a wedding reception and breakfast in The Great Hall was for our own wedding 15 years ago!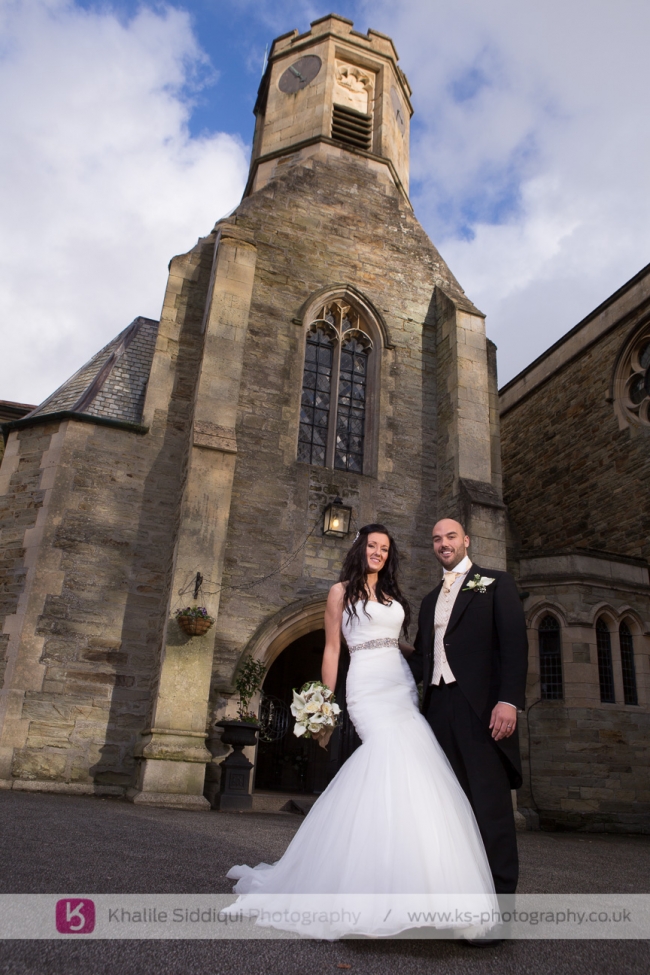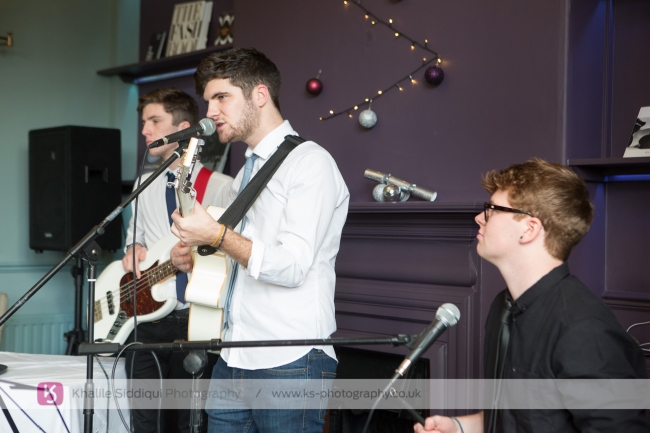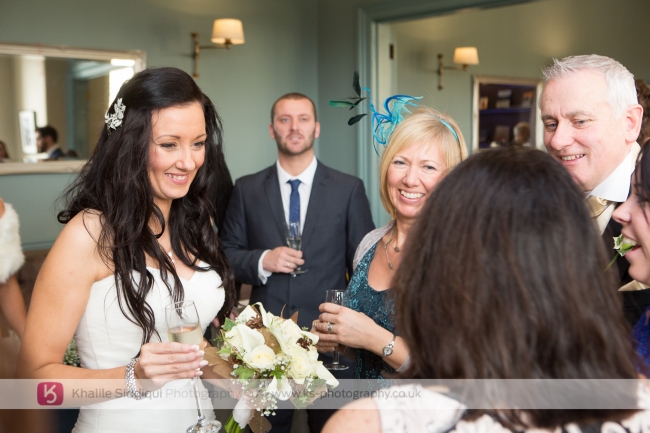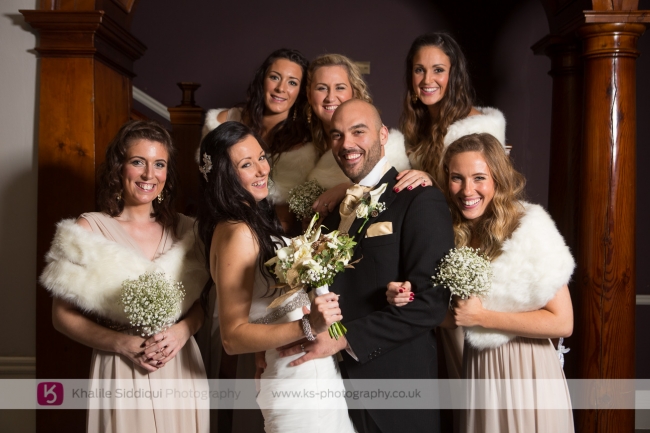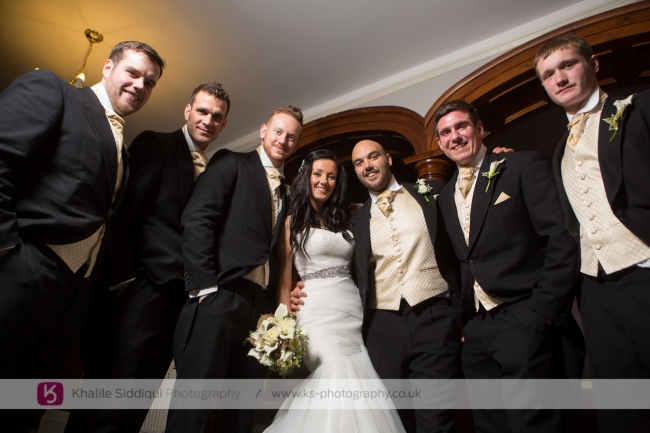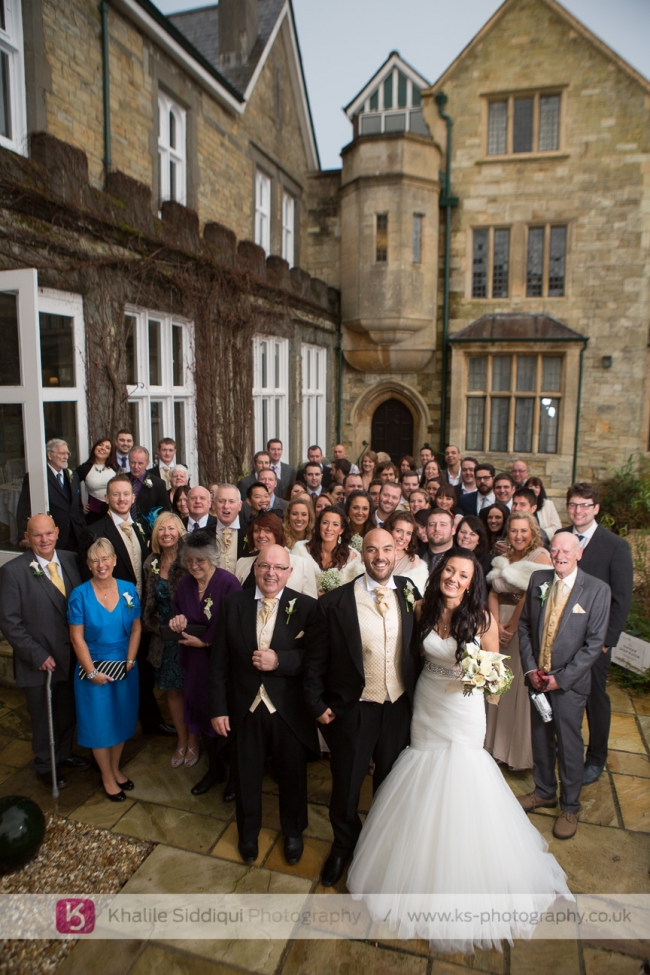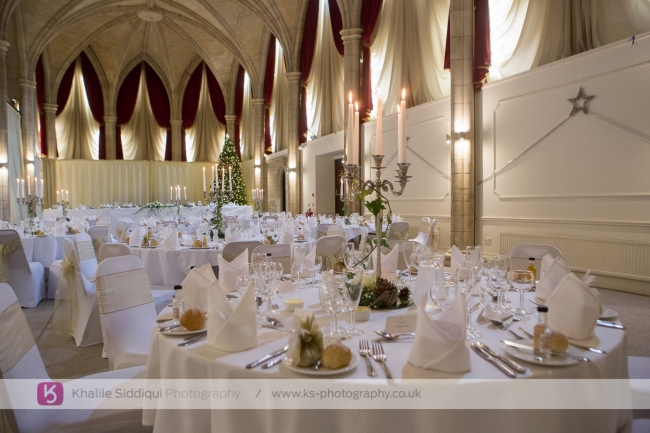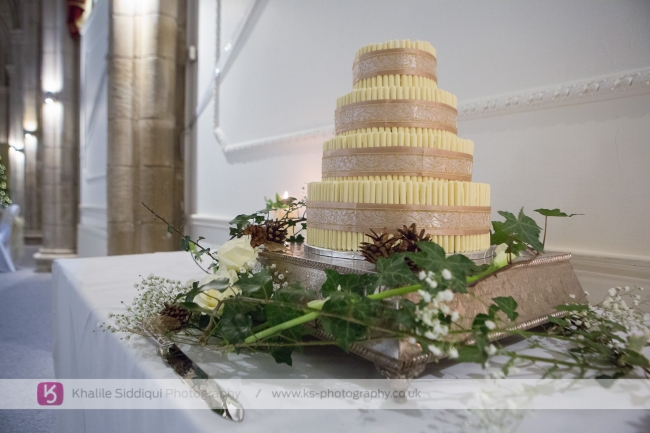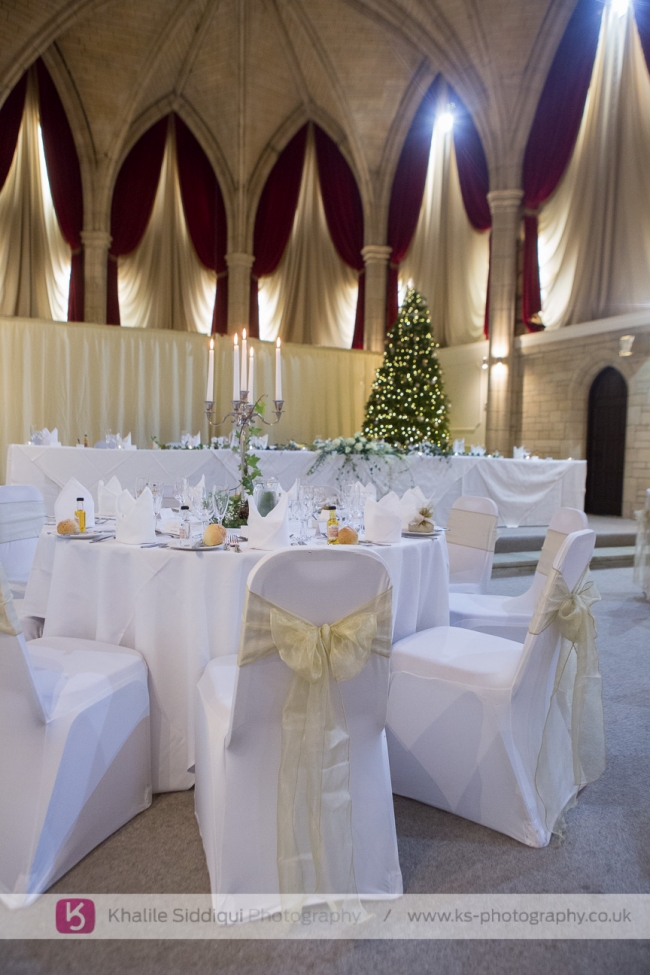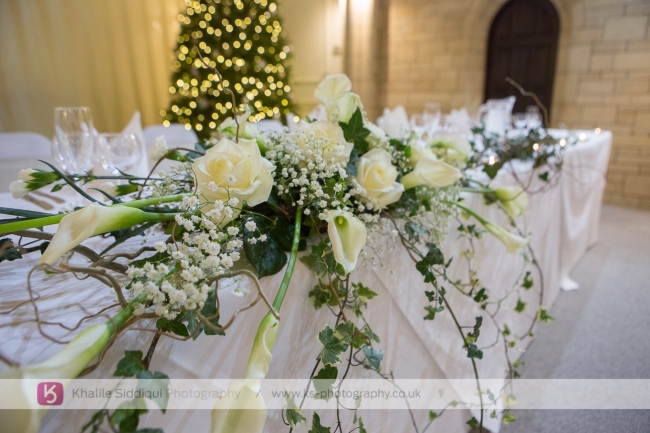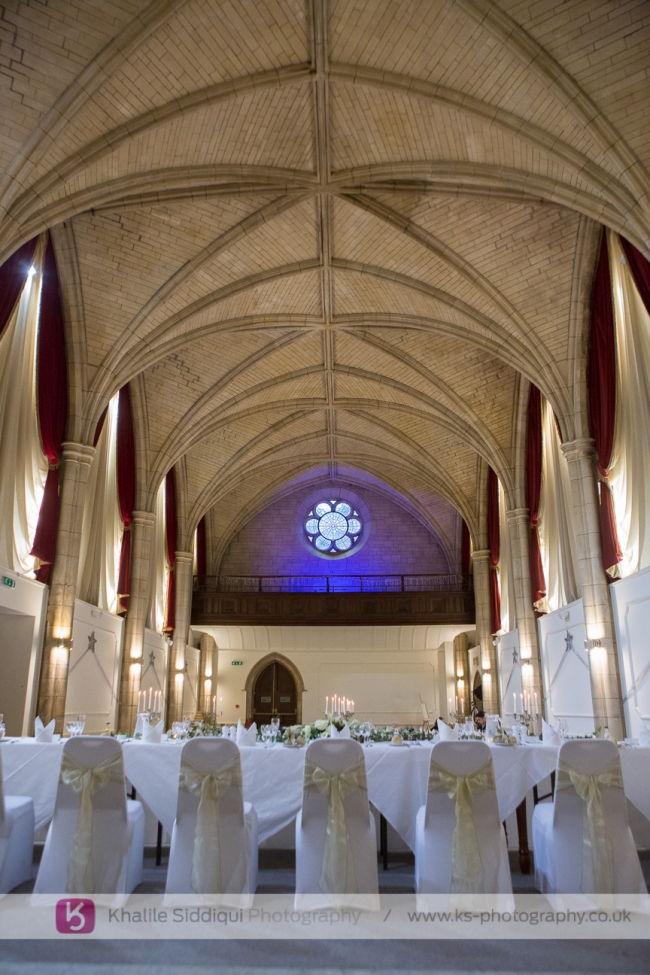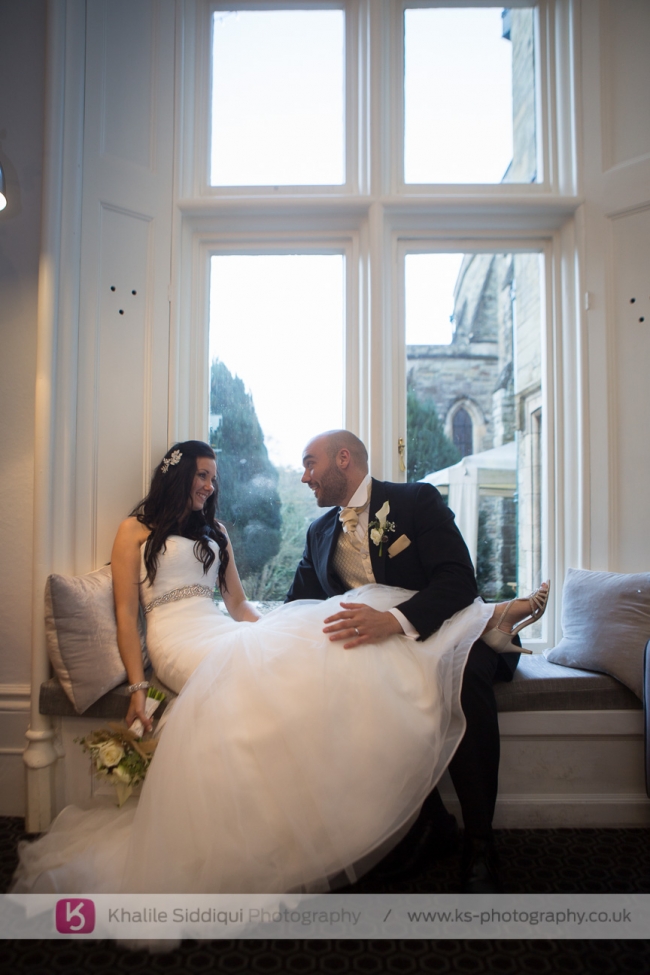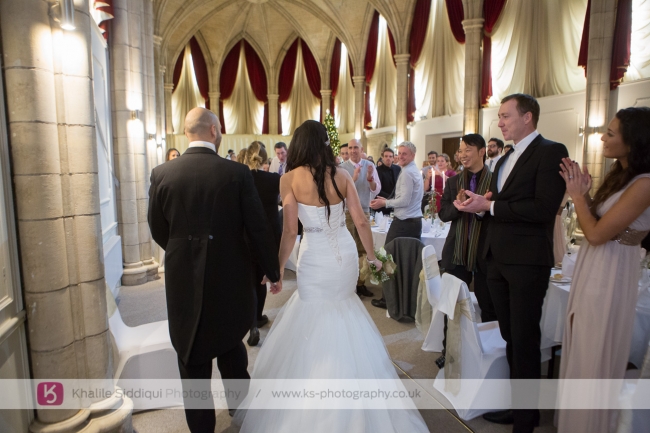 After an amazing meal (Definitely the best roast in Truro, by a MILE!) Tams and I took the happy couple of for a little starlit photo shoot at the cathedral and in their room before the start of the evening with the entertainment supplied by
'The Struts'
.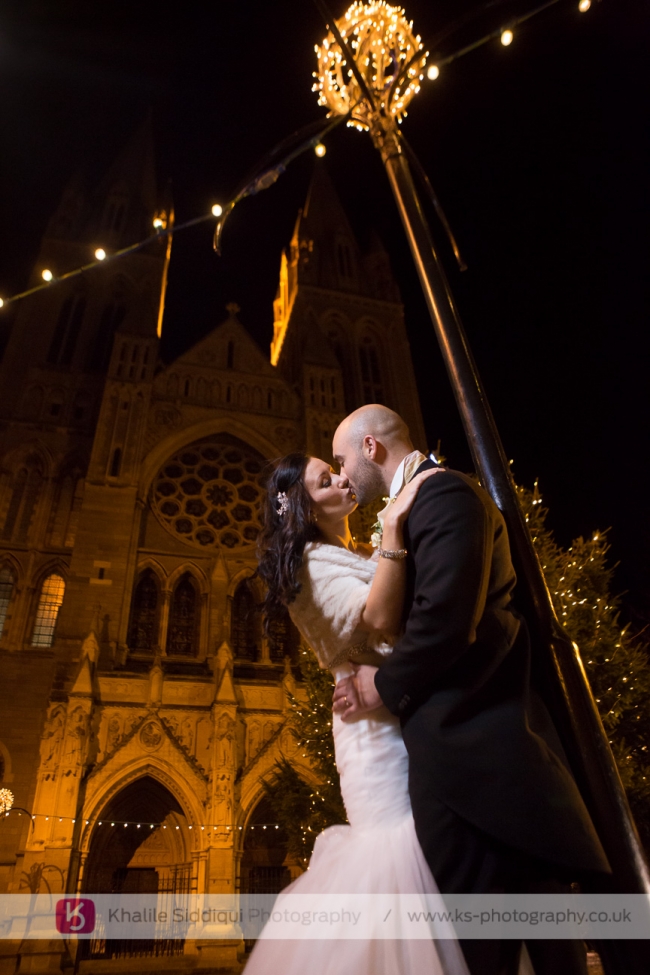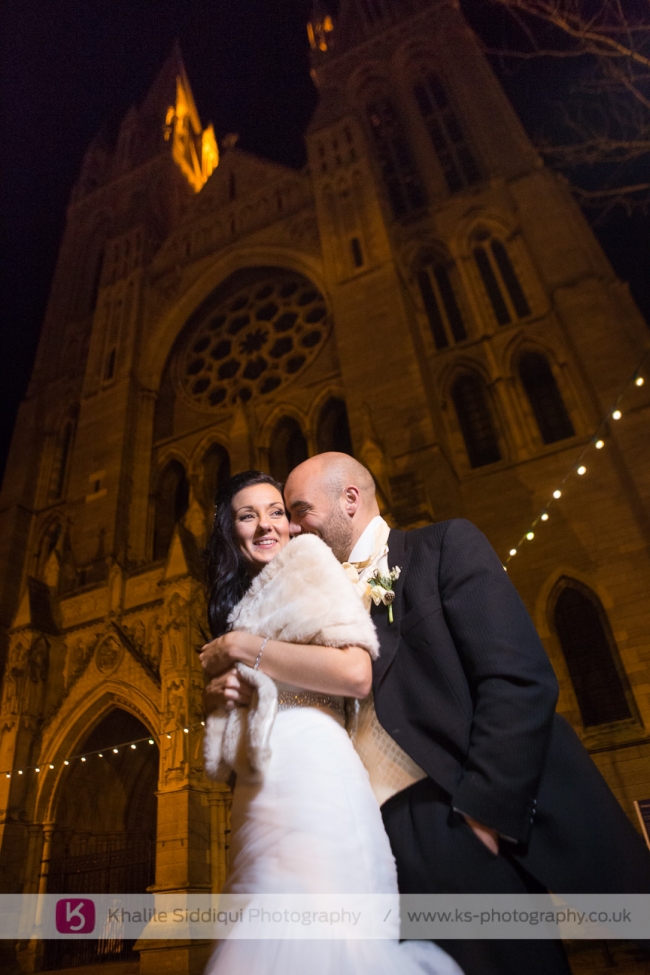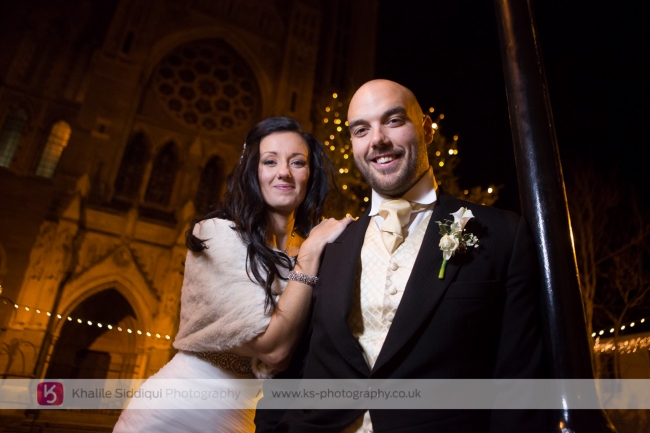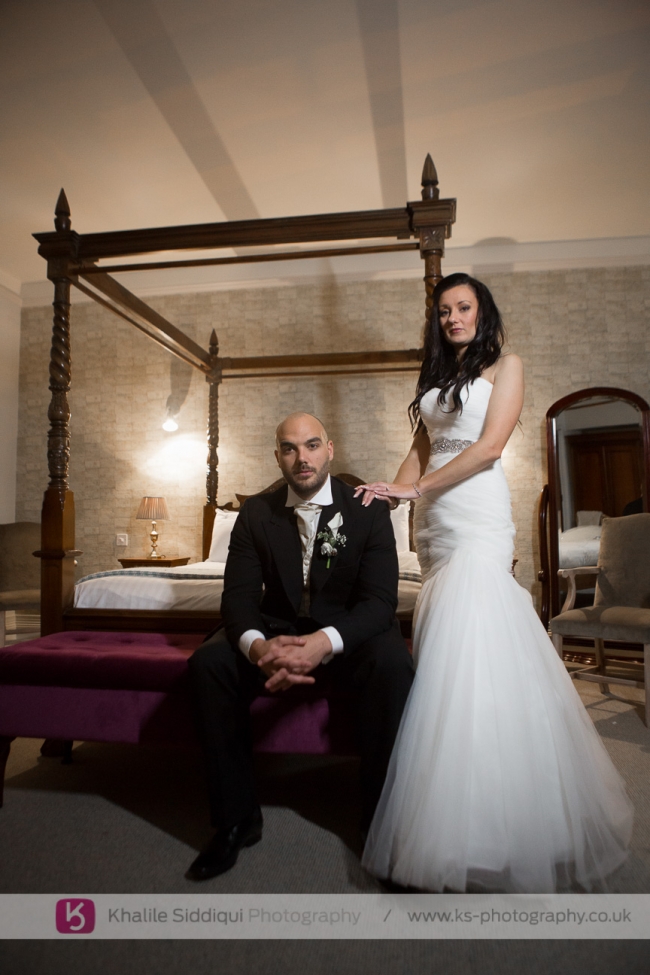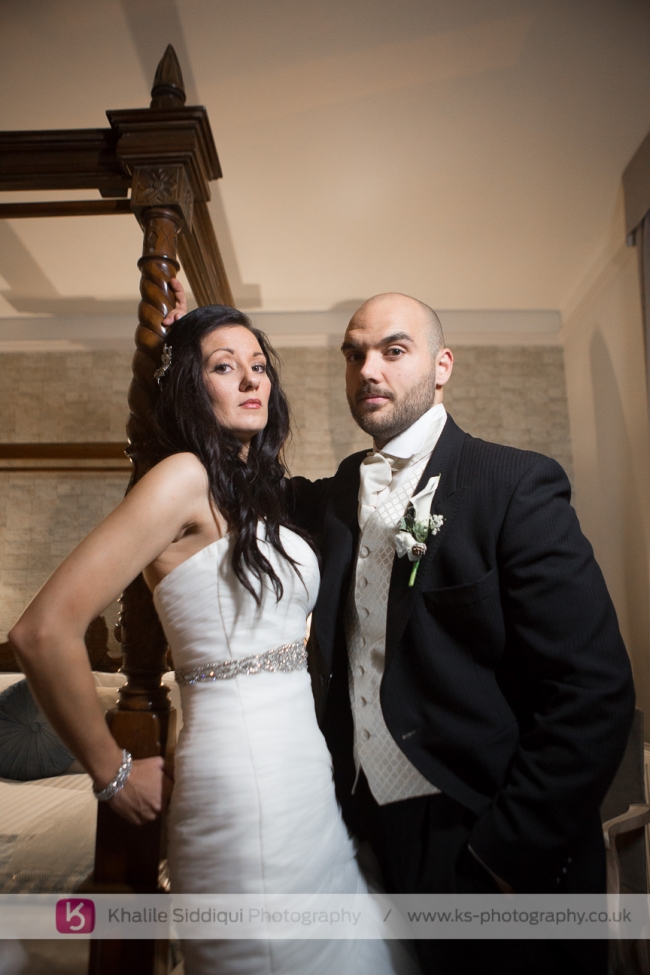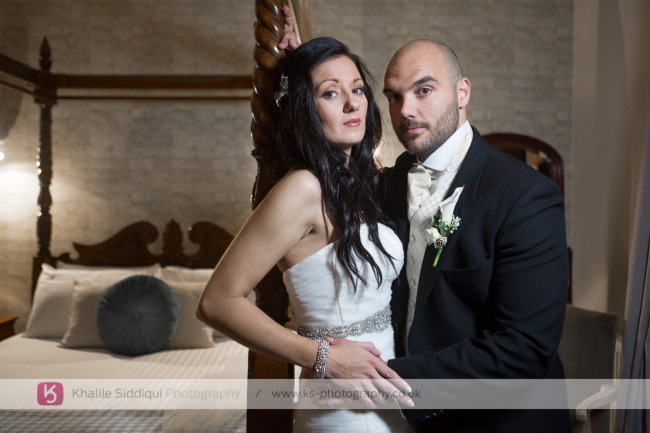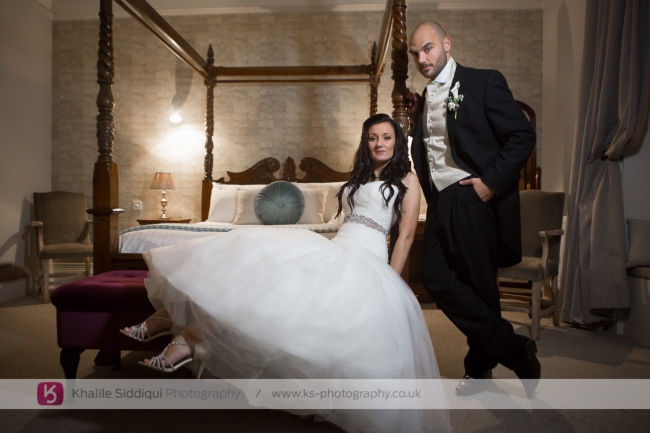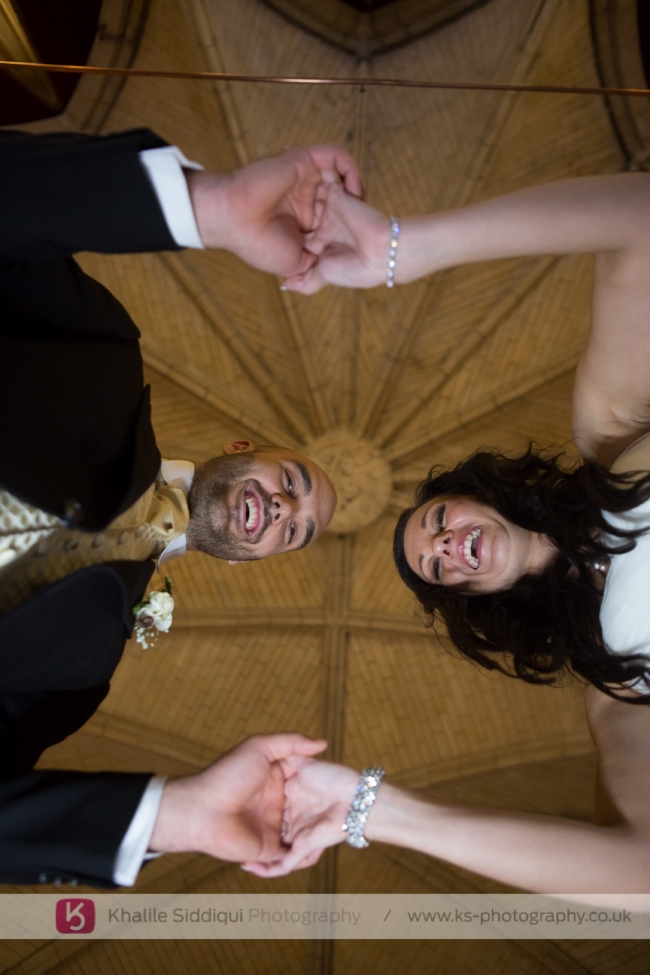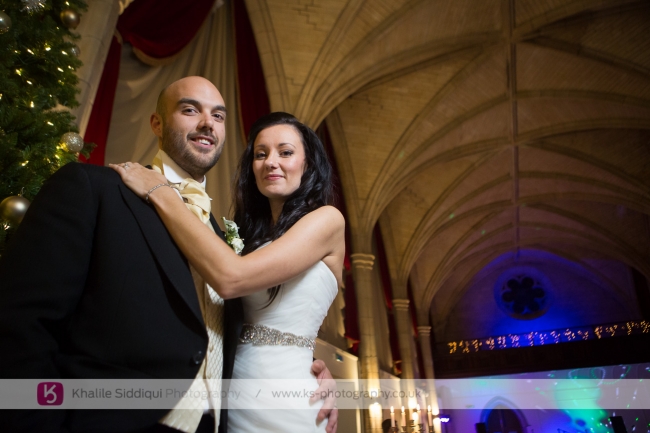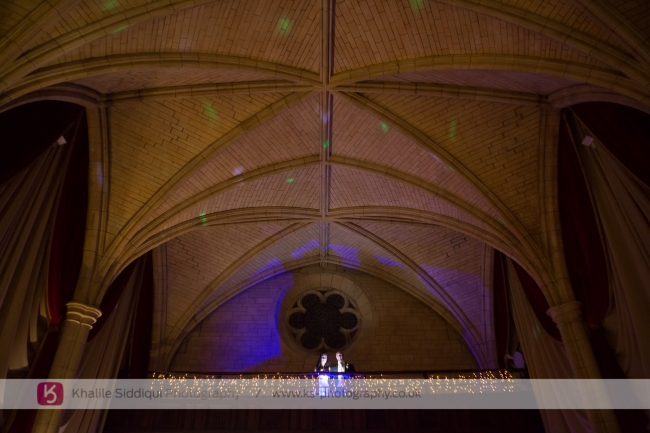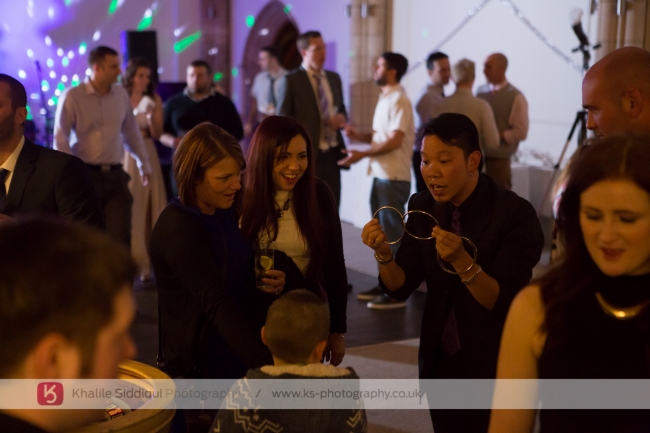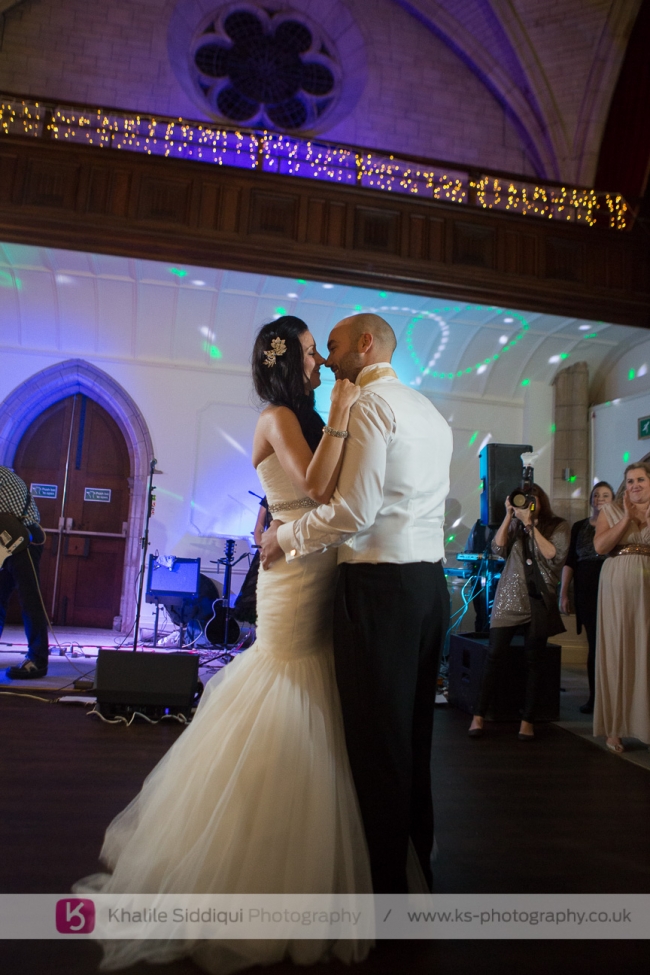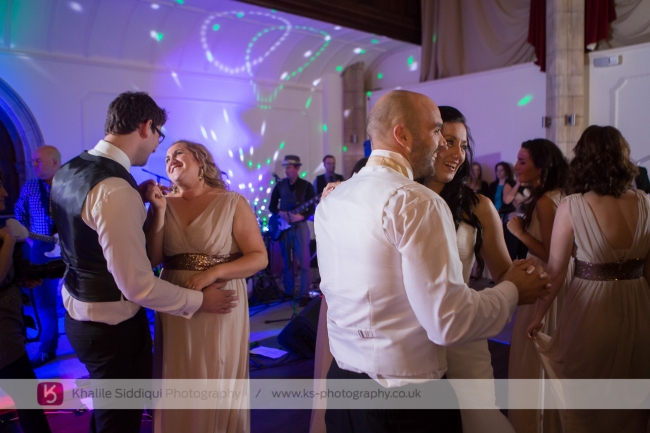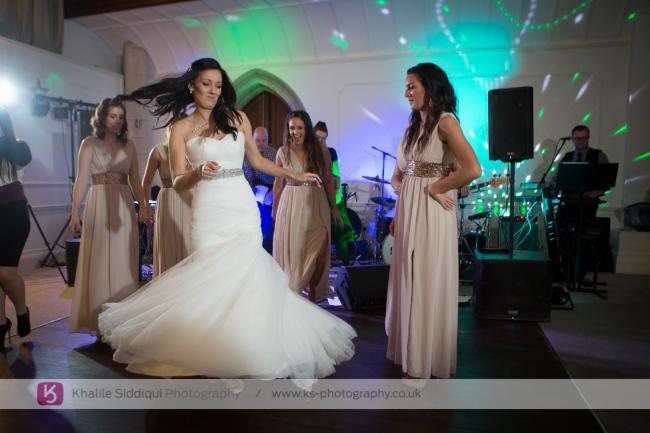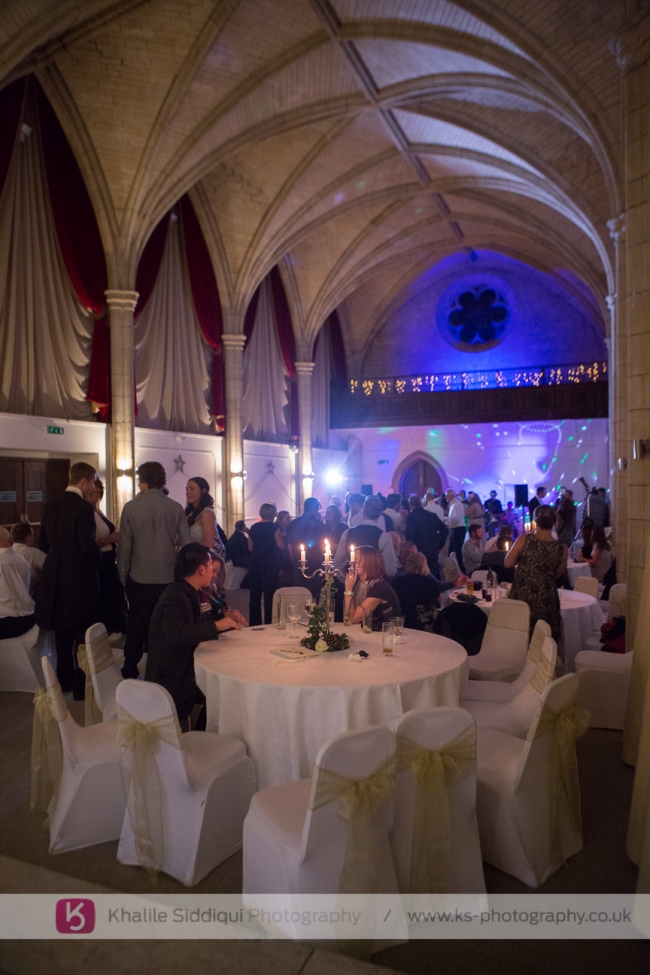 Dearest Laura and Matt, your weddings seemed a long time coming, but boy was it worth the wait! Tams and I wish you a long and happy life together, thank you for sending our last wedding of the year off with a bang, and wish you a safe trip home back to Oz.
Love
K & T xx