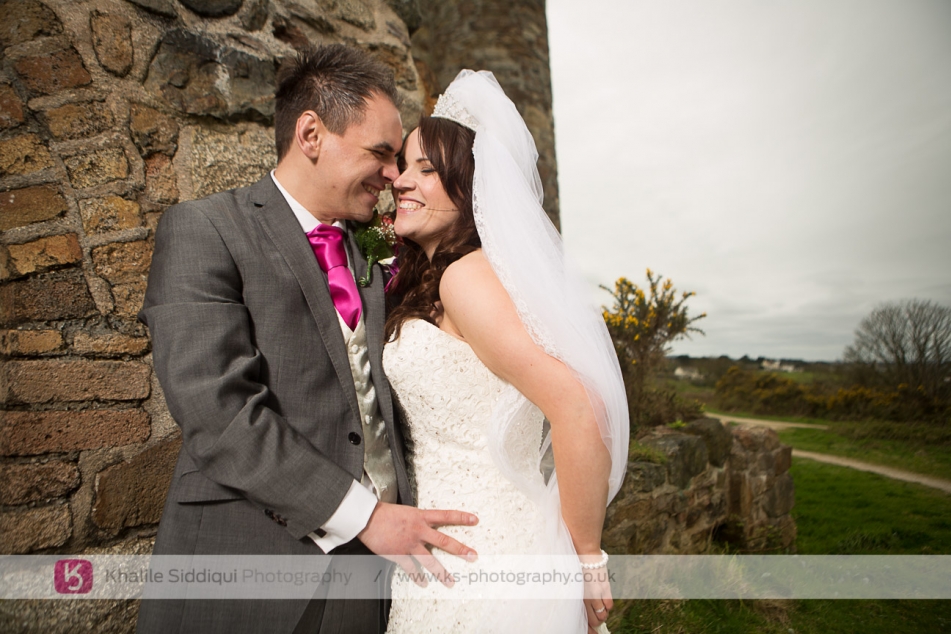 Falmouth Hotel Wedding | Sarah & Alex
Share on Facebook Share on Twitter
15th April, 2014
---
We first met Sarah last year after she got a recommendation about our services from her good friend and work colleague Hannah Moors (Now Woolcock) who's wedding we were fortunate enough to cover back in October (Thanks Hannah! xx).

Our day started rather early with us meeting the girls, 7:30am in fact as Tamsyn was doing Sarah, her mum and maid of honour's make up. So after dropping her off I headed on to the boys where I found them getting ready prior to a photo shoot at Radnor golf club.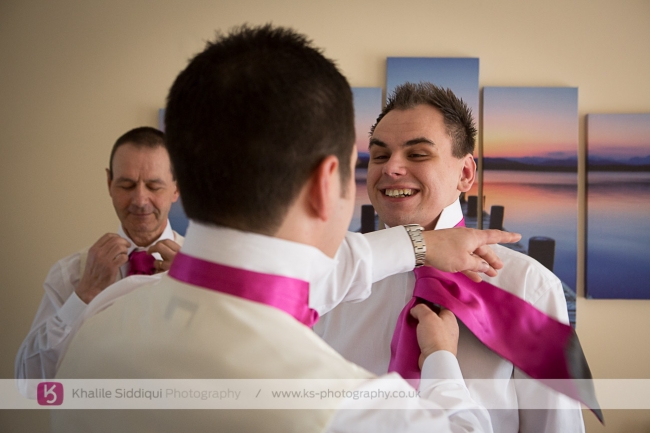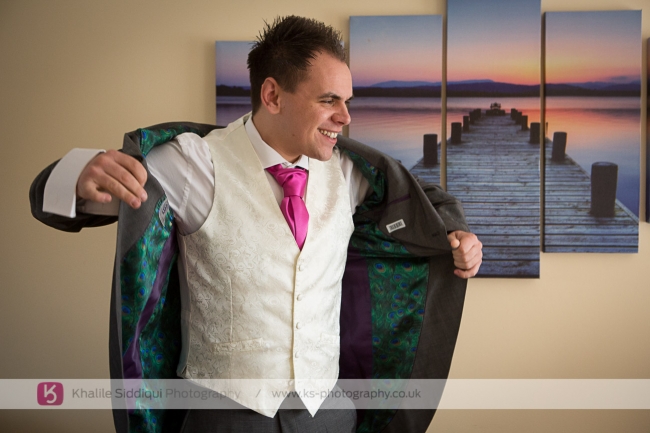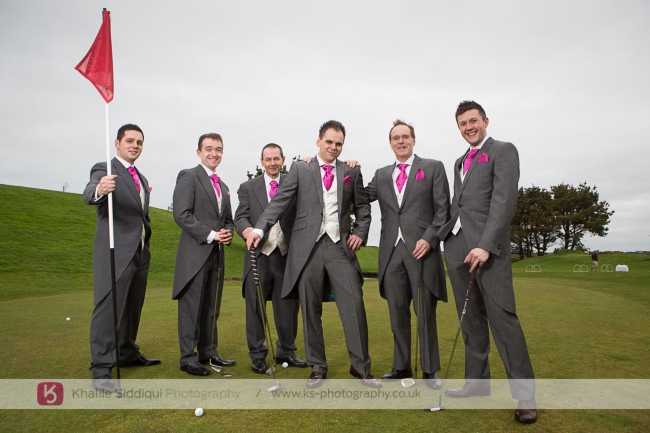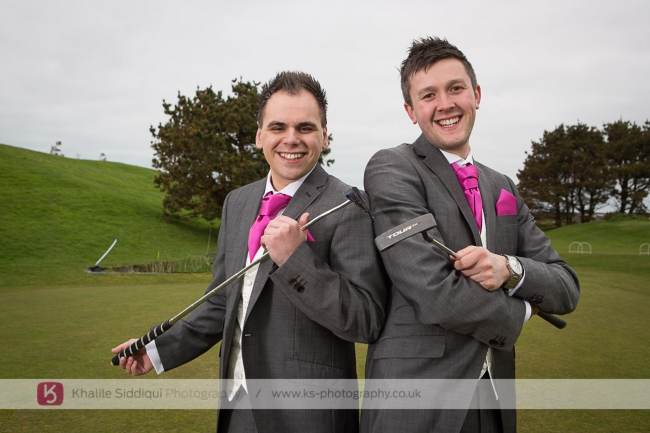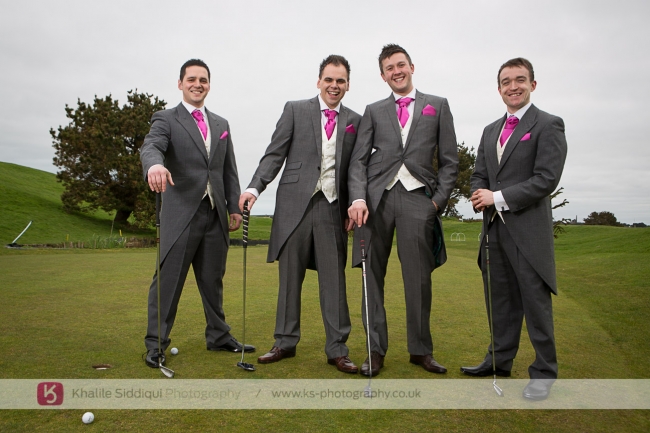 I then headed back to Sarah's parents. When Sarah told me her mum and dad had decorated I wasn't expecting what I found. Vince and Philly had gift wrapped the outside of the house to make their only little girl's day just that little bit more special, bless them!

Now Tamsyn and I are fortunate enough to have NEVER had a bridezilla, (and I have to say I don't think that they exist, they are just mis-understood brides) they have always been happy but Sarah has to go down as the happiest bride we've ever had. She was actually squeeling with pure excitement and had to get a couple of screams out before Tams could finish off her lipstick!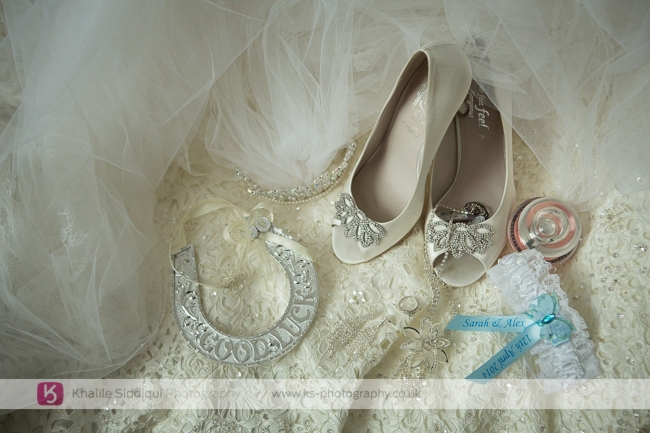 Her Diane Harbridge dress was supplied by the lovely Elaine at "County Cream" in Truro and was definitely the second biggest dress we've ever shot (Daisy your record is still safe!) but I do think this was the heaviest. And her vail was the actual one Sarah's mother wore to her wedding at the same church 30 odd years ago.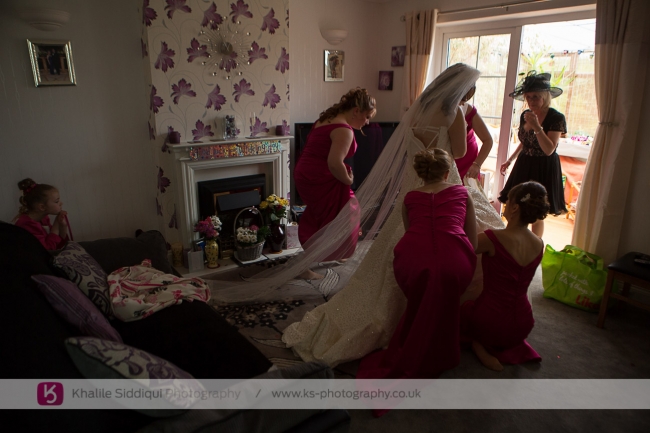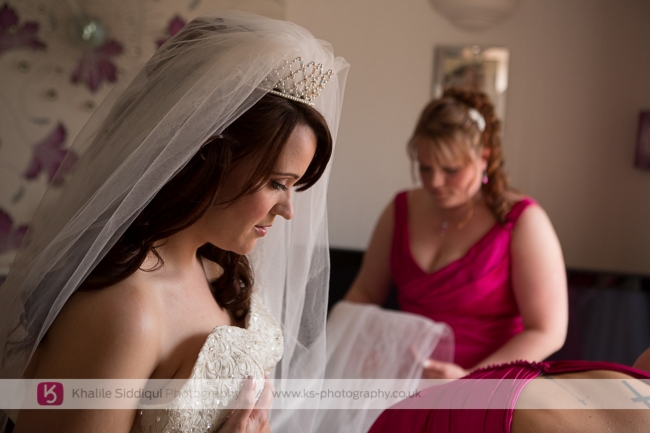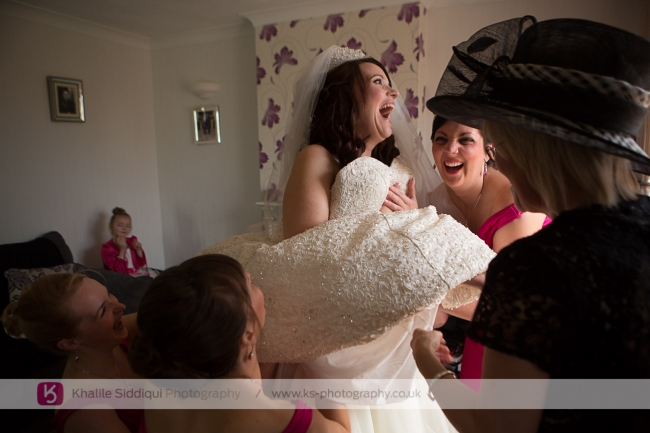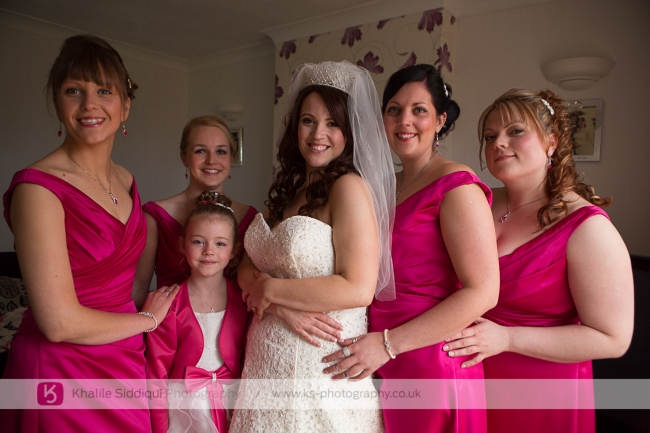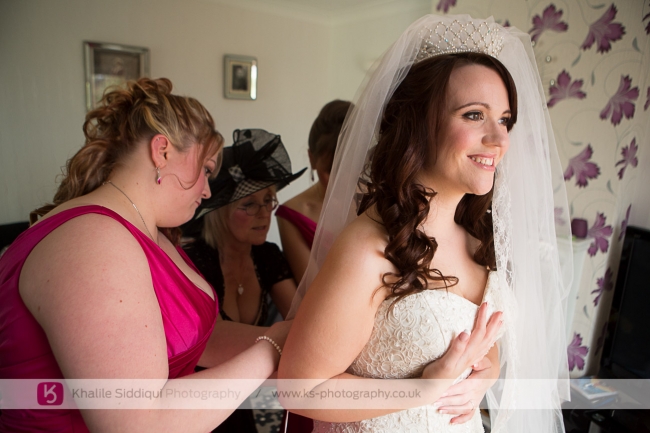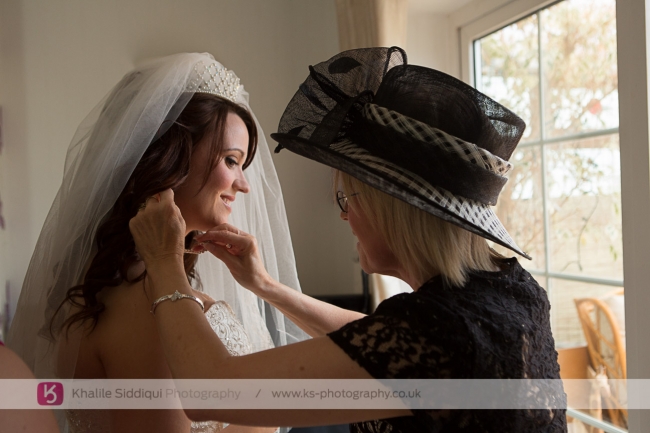 We then headed off to Treleigh church in Redruth where we found Alex and co patiently waiting for our arrival.
It was a service filled with love and one of the funniest moments was near the beginning where the page boy did a commando crawl the whole length of the aisle on his arrival (See the third pic down).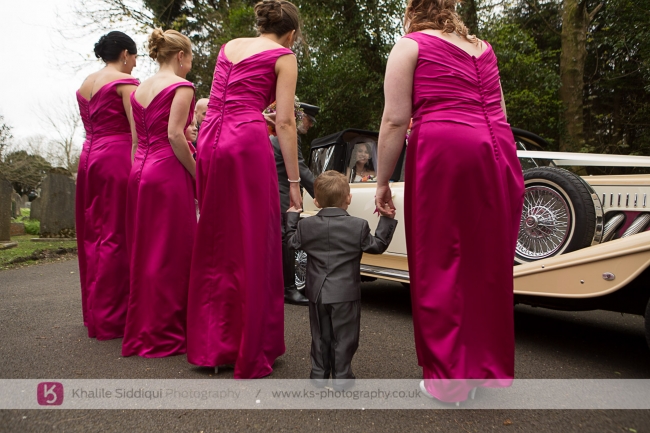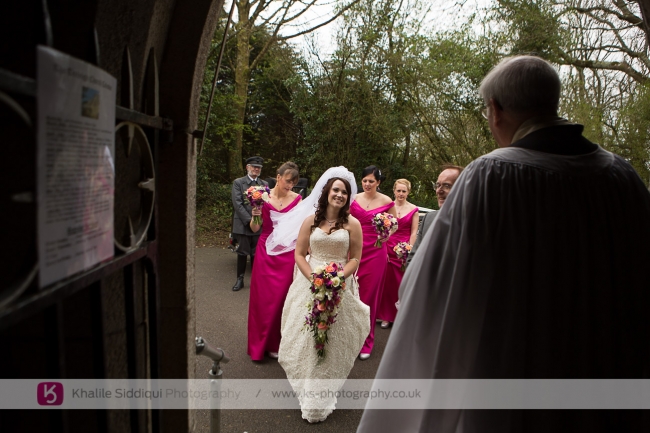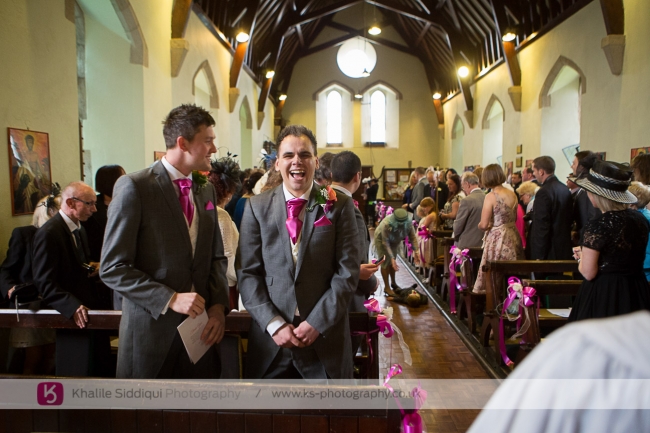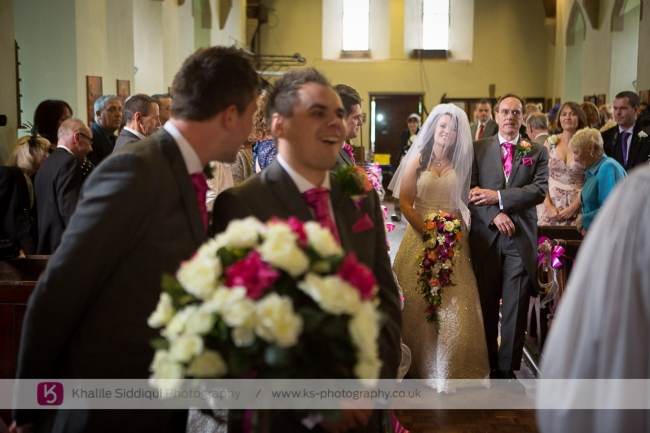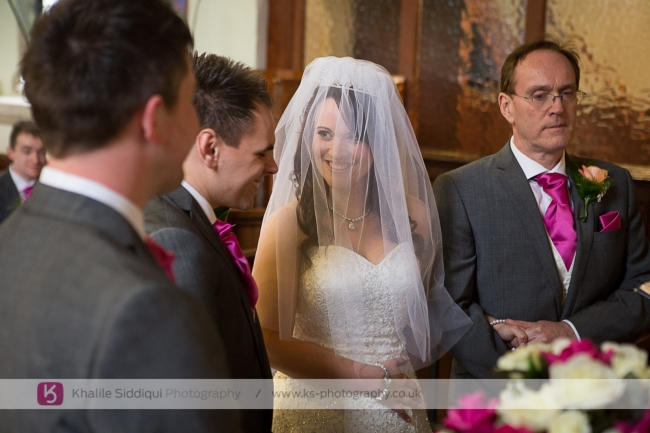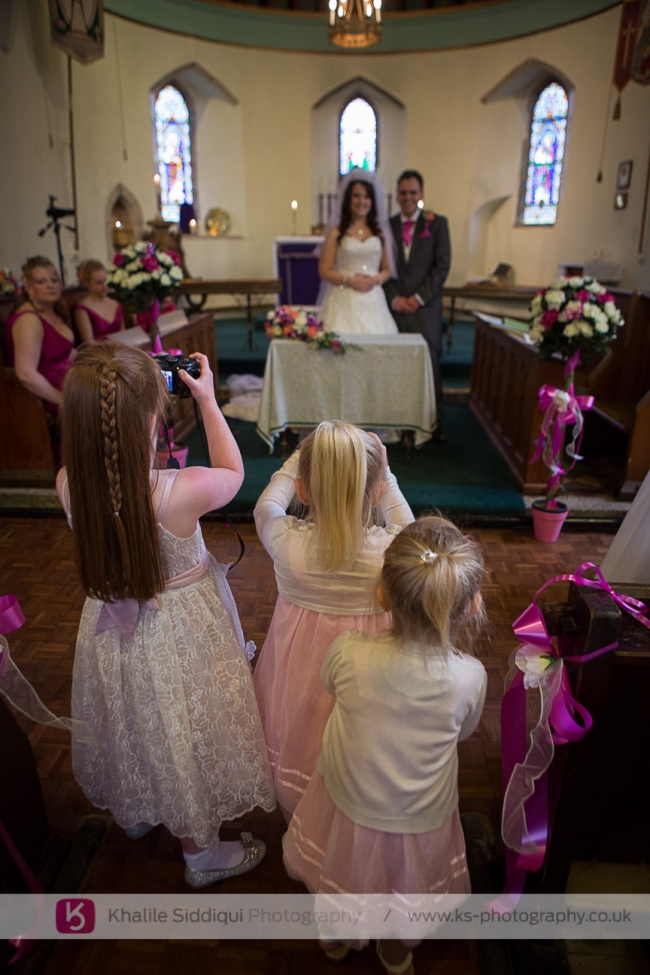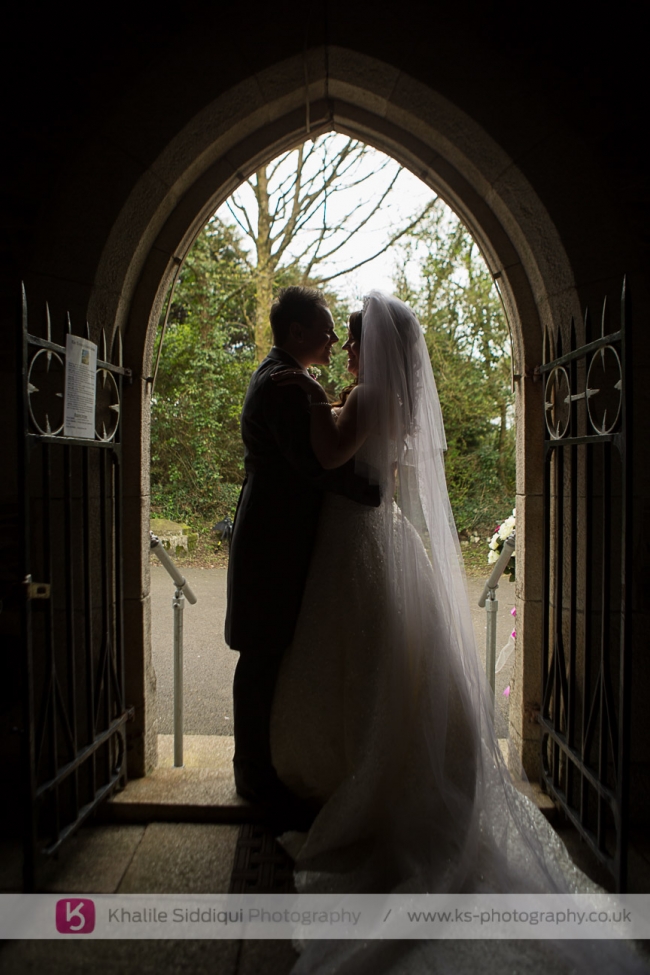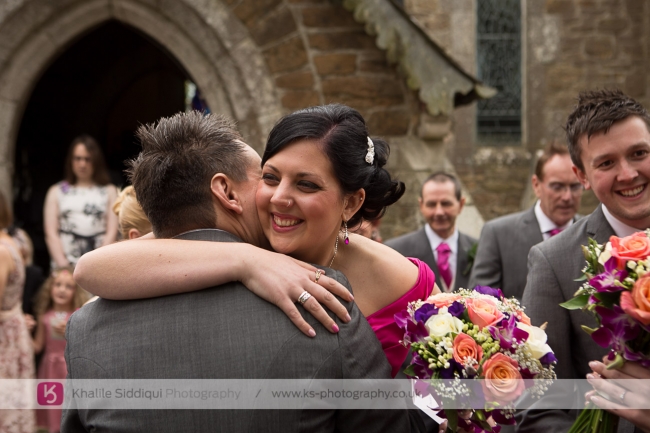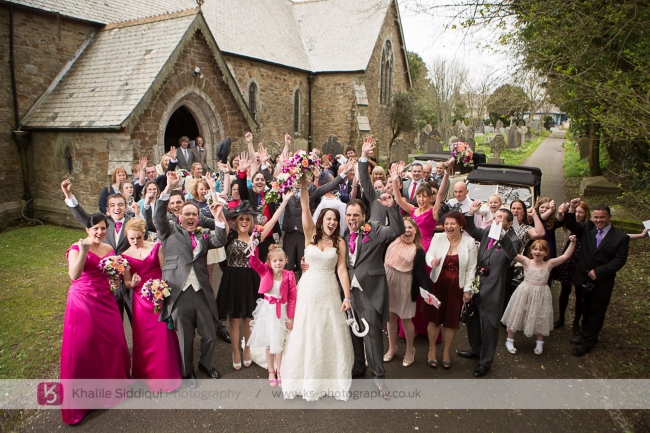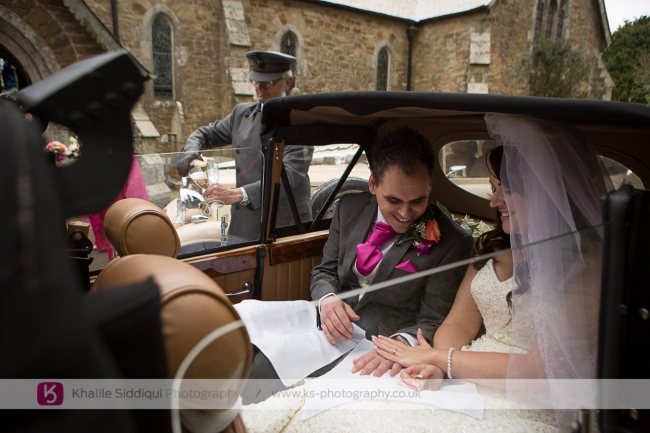 After the group photos and champagne, Sarah and Alex were whisked away in one of the two beautiful Beaufords of "Roaring 30's" wedding cars to Radnor mines for a photo shoot.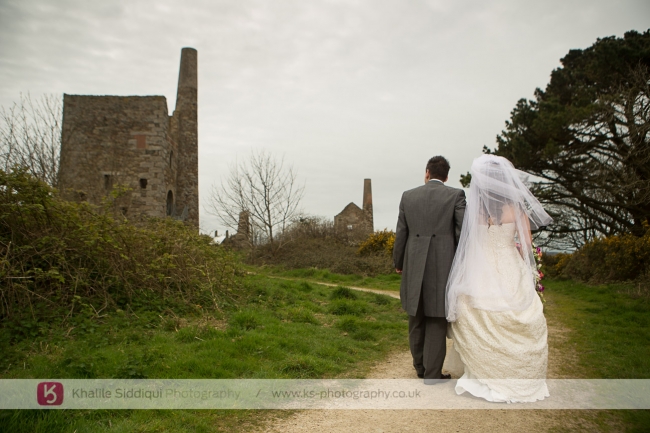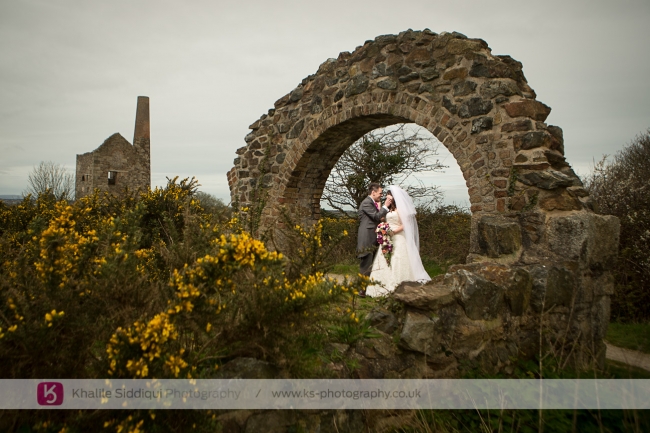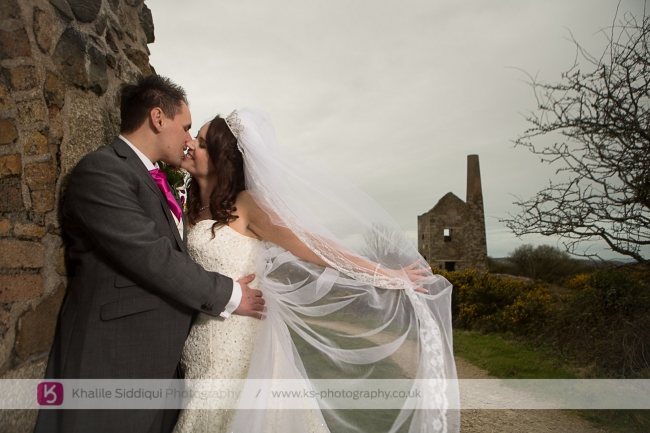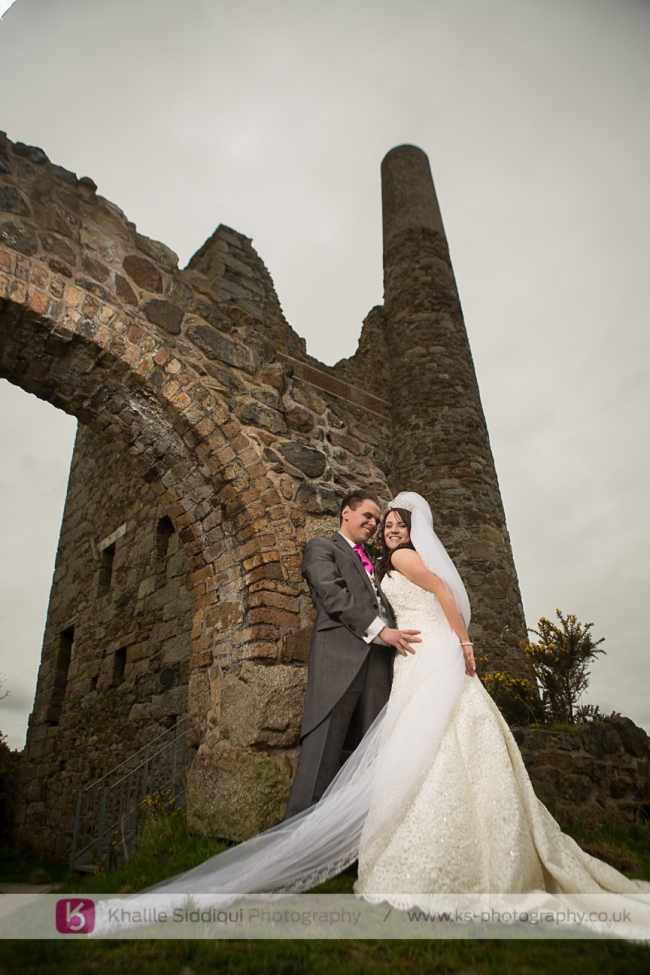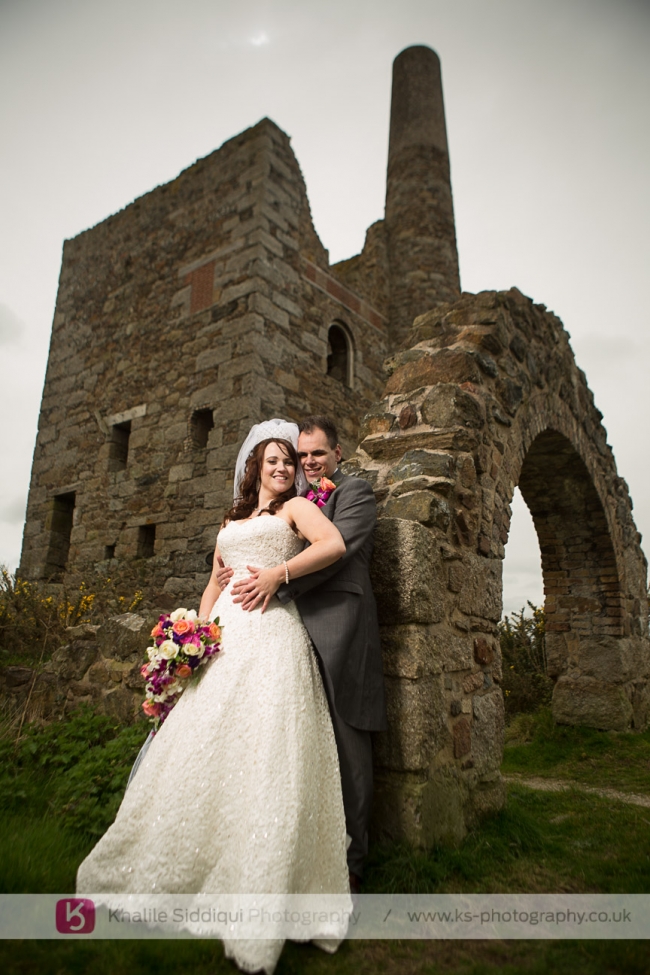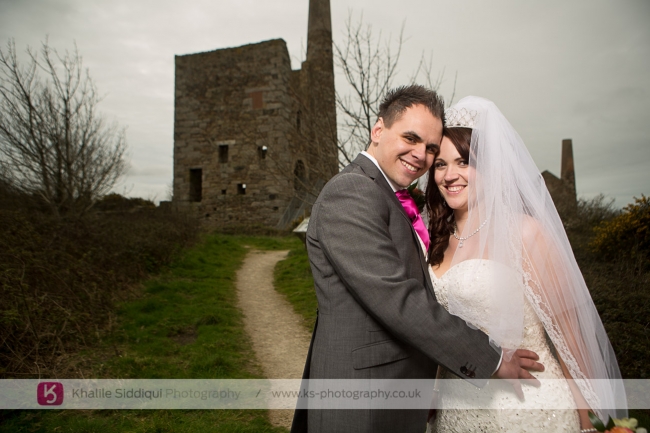 Then we stopped at Swanpool to get some beach photos on the way to the reception.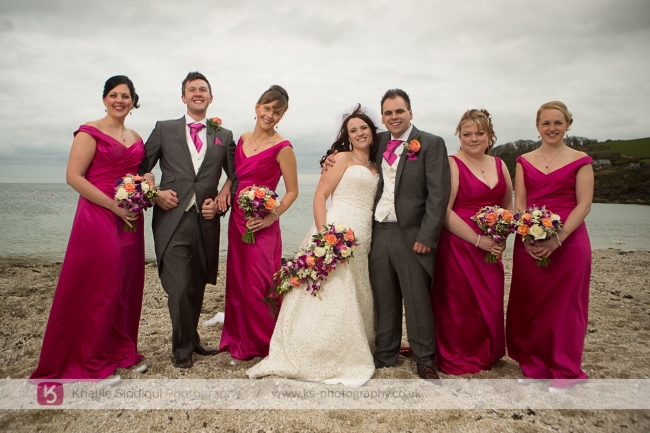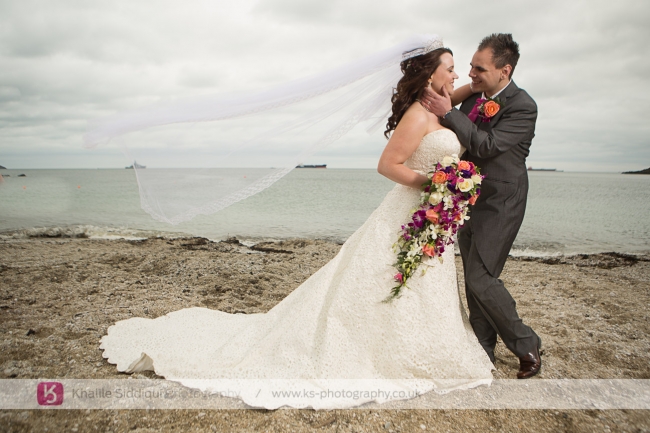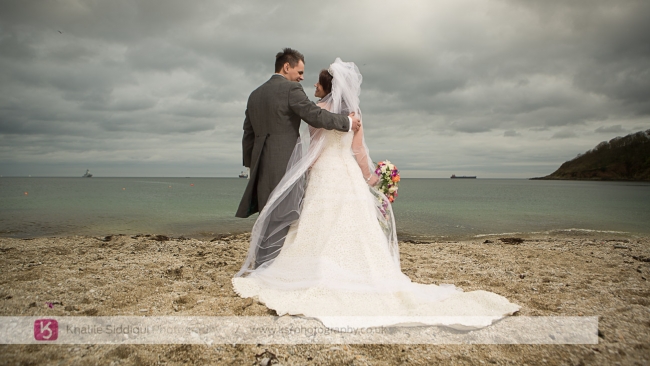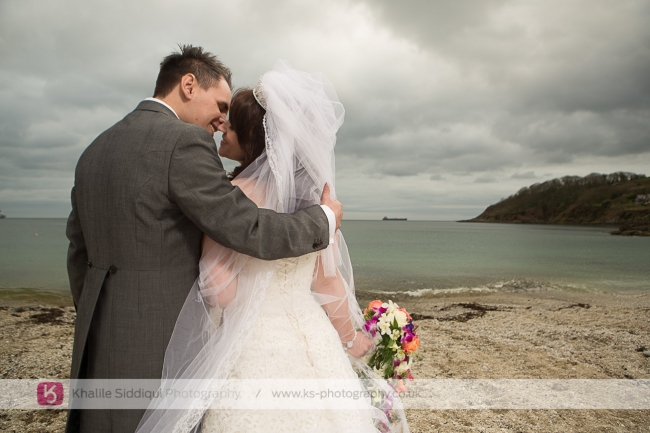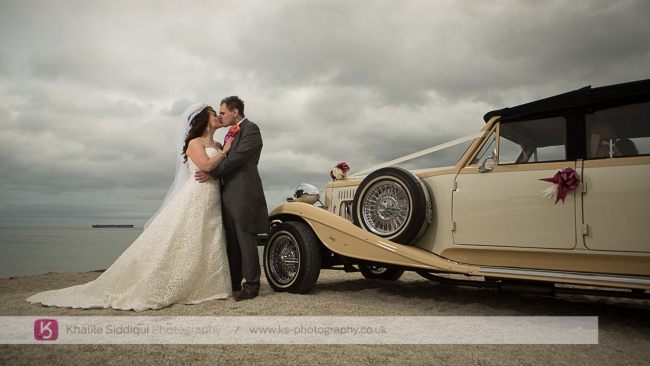 Then on to "The Falmouth Hotel" for the wedding breakfast. Where I found one of "Claire's Cakes" looking very grand in the main restaurant.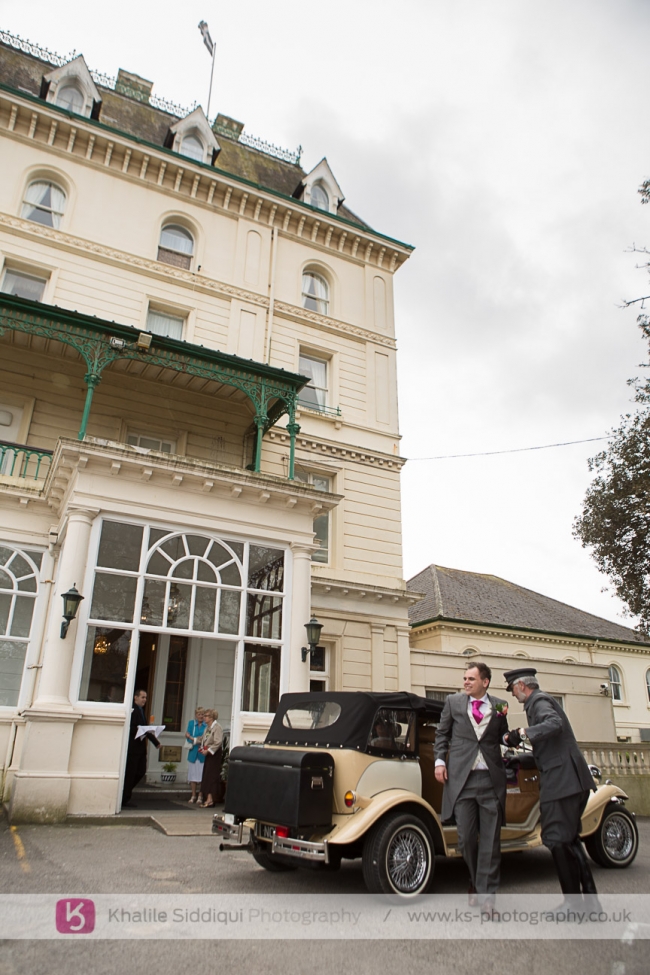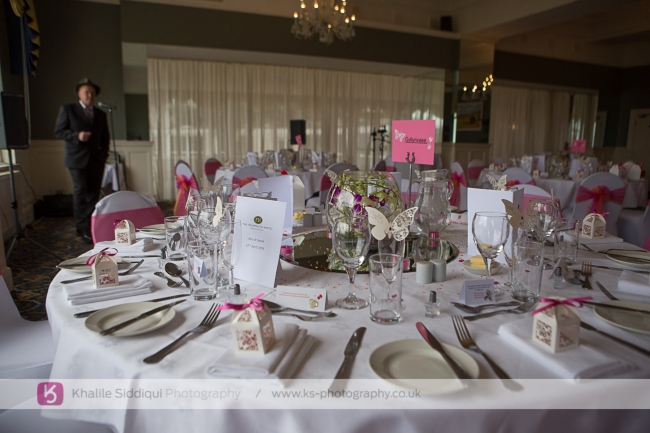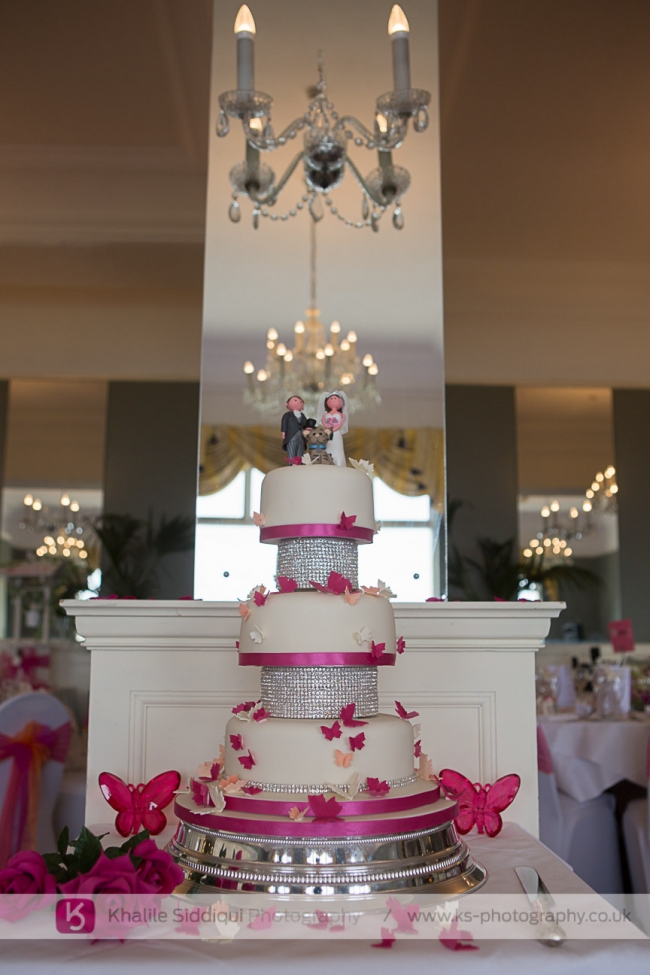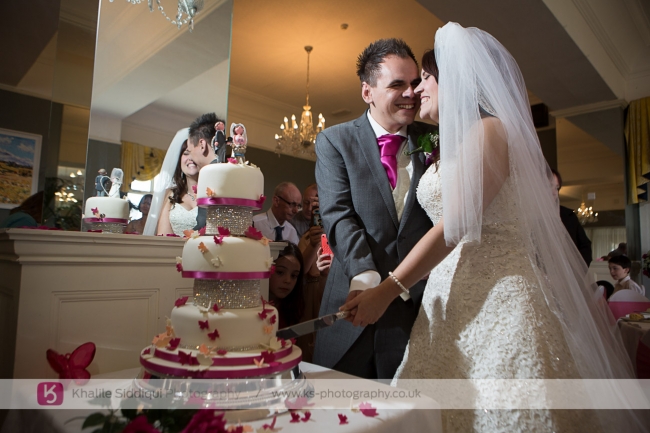 Now I've never seen this at a wedding before but Sarah and Alex did a 24 hour hire on a bouncy castle and it sure did go down well. Check out Sarah and the two mothers of, after the main course!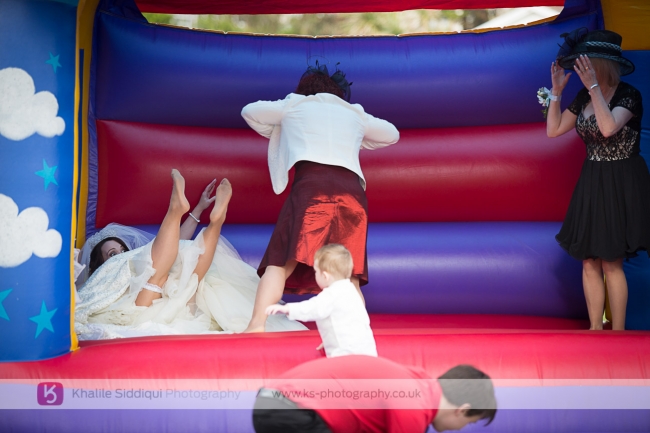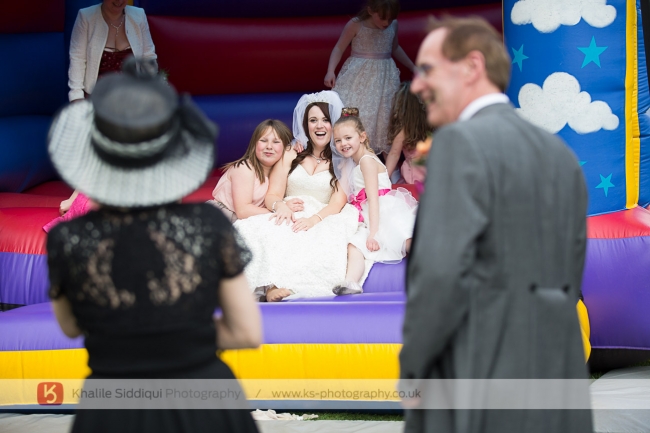 Then after the speeches it was time for more fun on the bouncy castle before Tams took Sarah upstairs for a change of look with the make up. I then caught a couple more girlie shots along with the evening fun and games.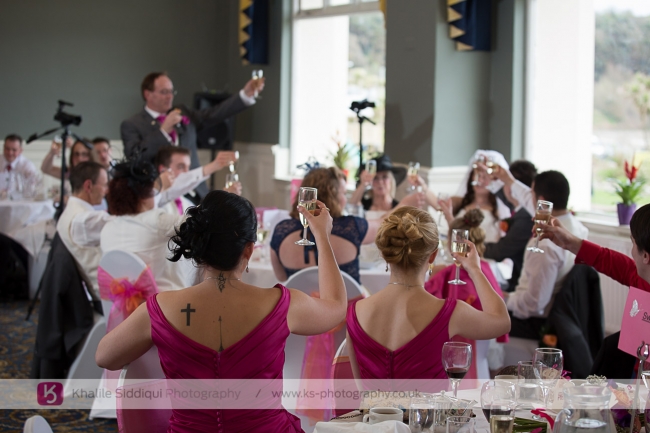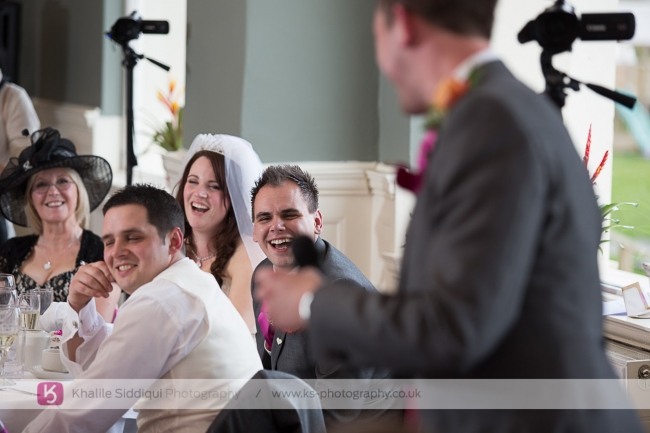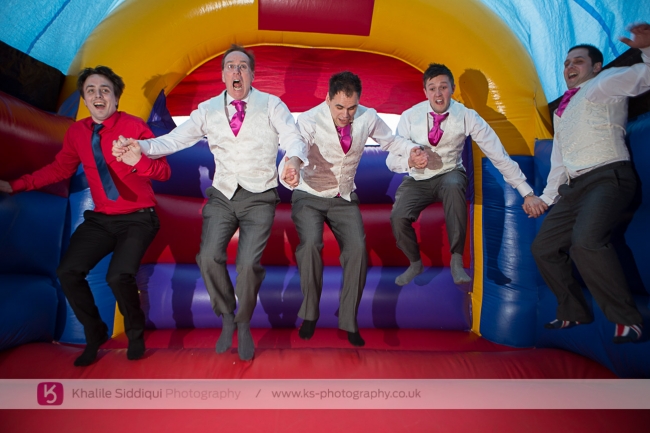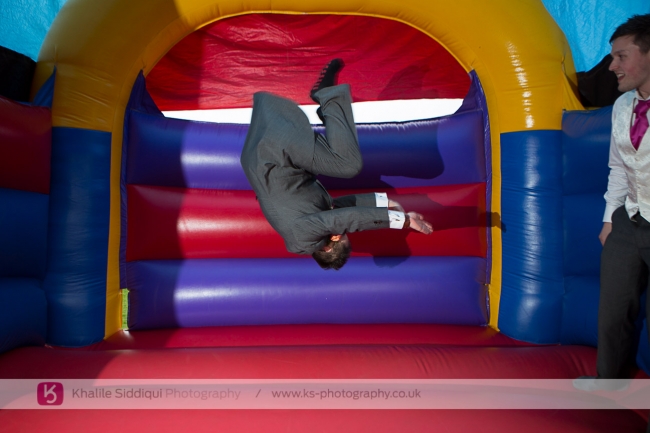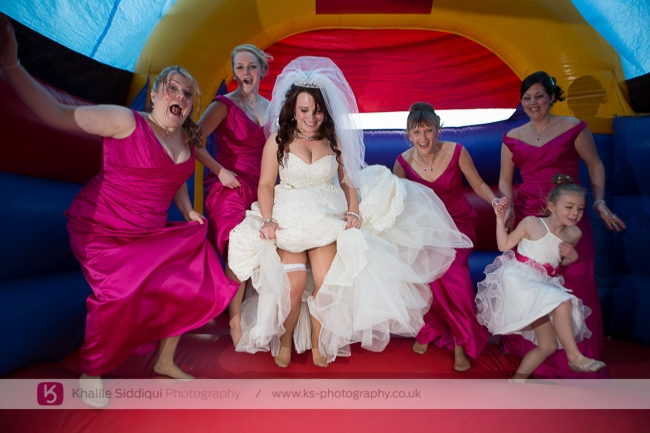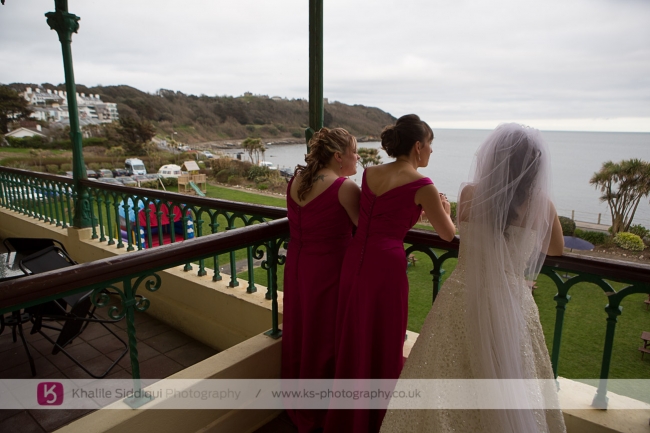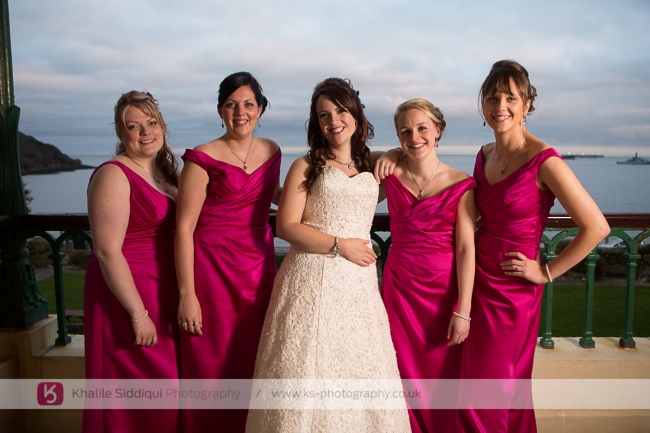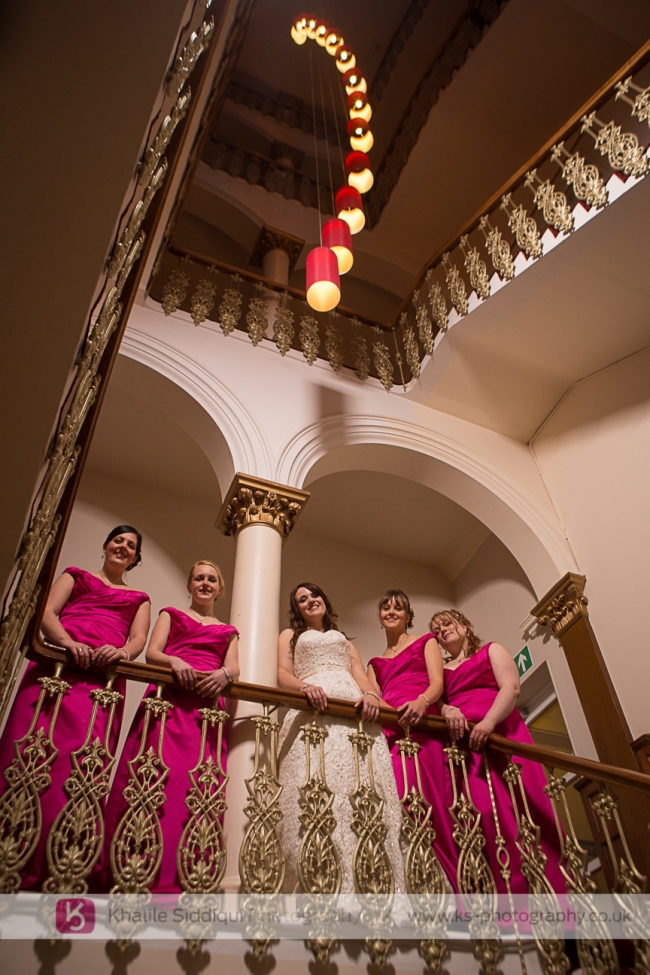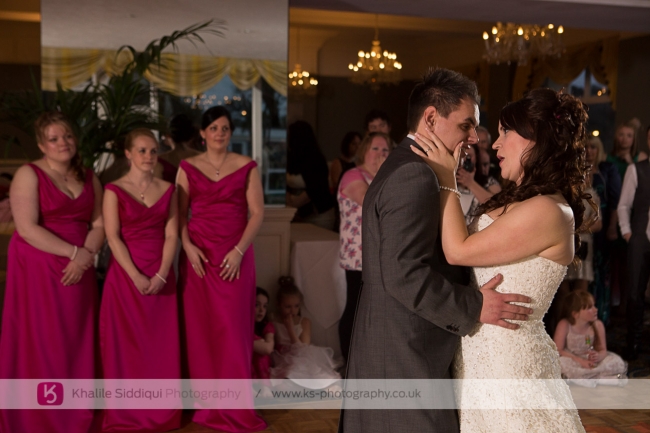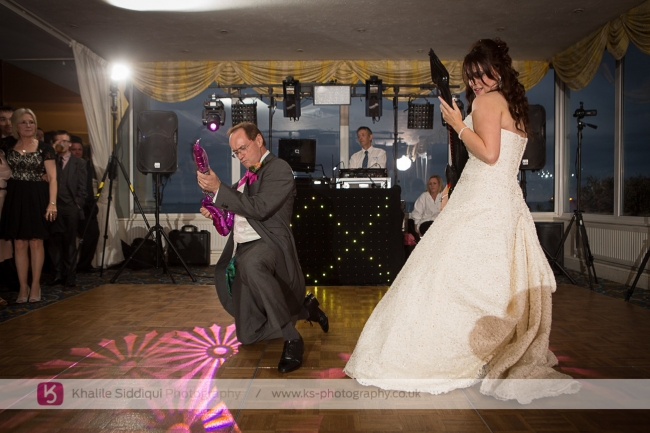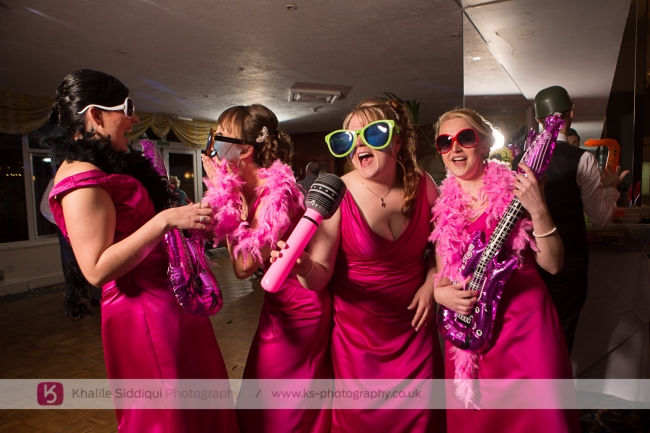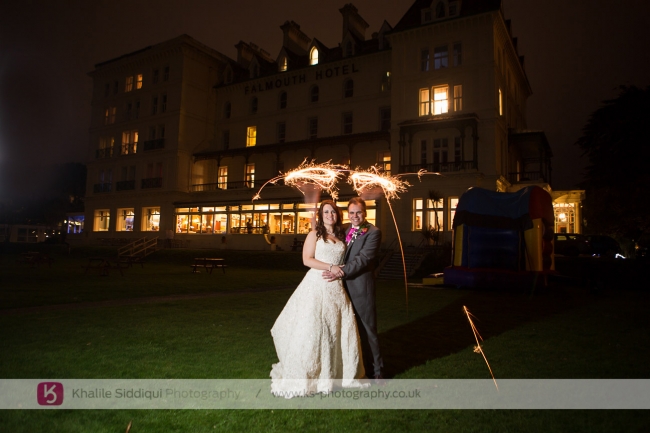 Sarah and Alex, thank you so much for laying on such a fun filled wonderland of happiness. You truly are wonderful souls and deserve a long charmed life together.

Lots of love K&T xx