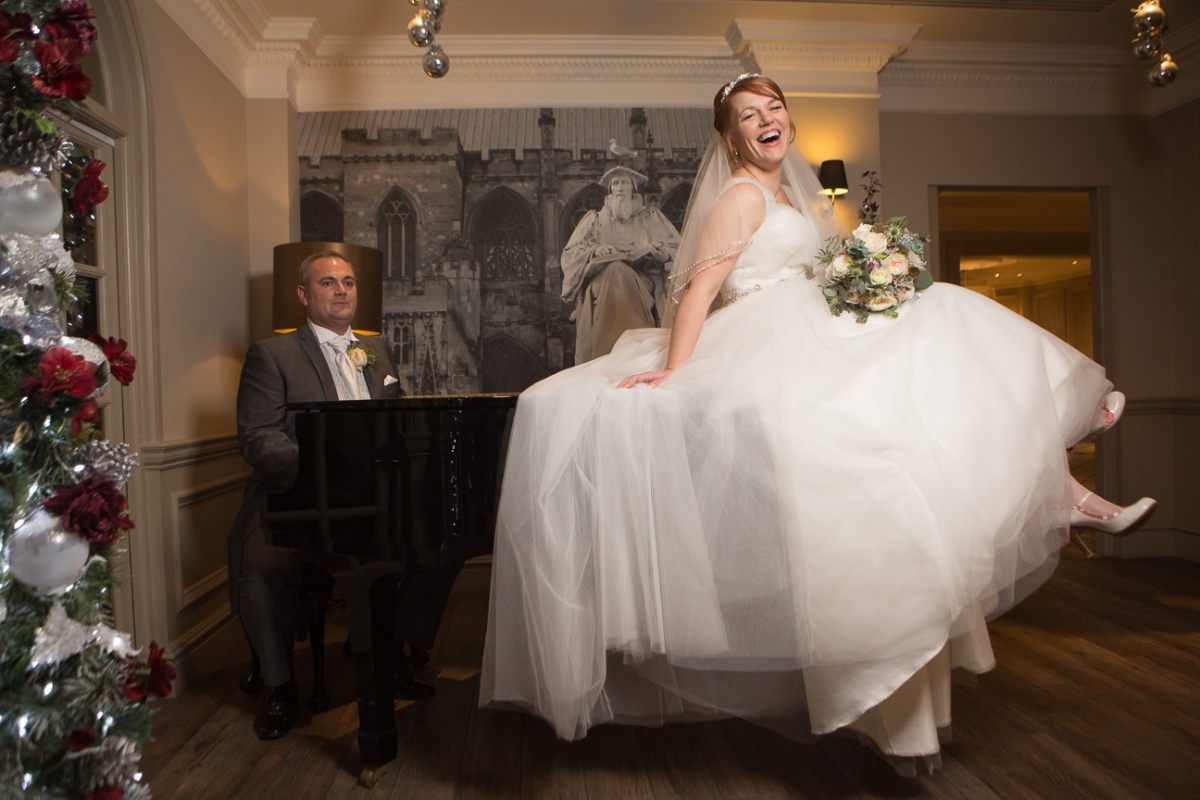 Southgate Hotel Wedding - Triinu & Dean
Share on Facebook Share on Twitter
9th January, 2017
---
The laugh we had doing this with you, thank you so much and so so so worth every penny, the whole experience is just out of this world with you guys

This year (2017) we celebrate our tenth year trading as Khalile Siddiqui Photography and I've always wanted to break into Exeter weddings, and finally Triinu and Dean gave us the opportunity by honouring us with letting us shoot their Southgate Hotel wedding in central Exeter.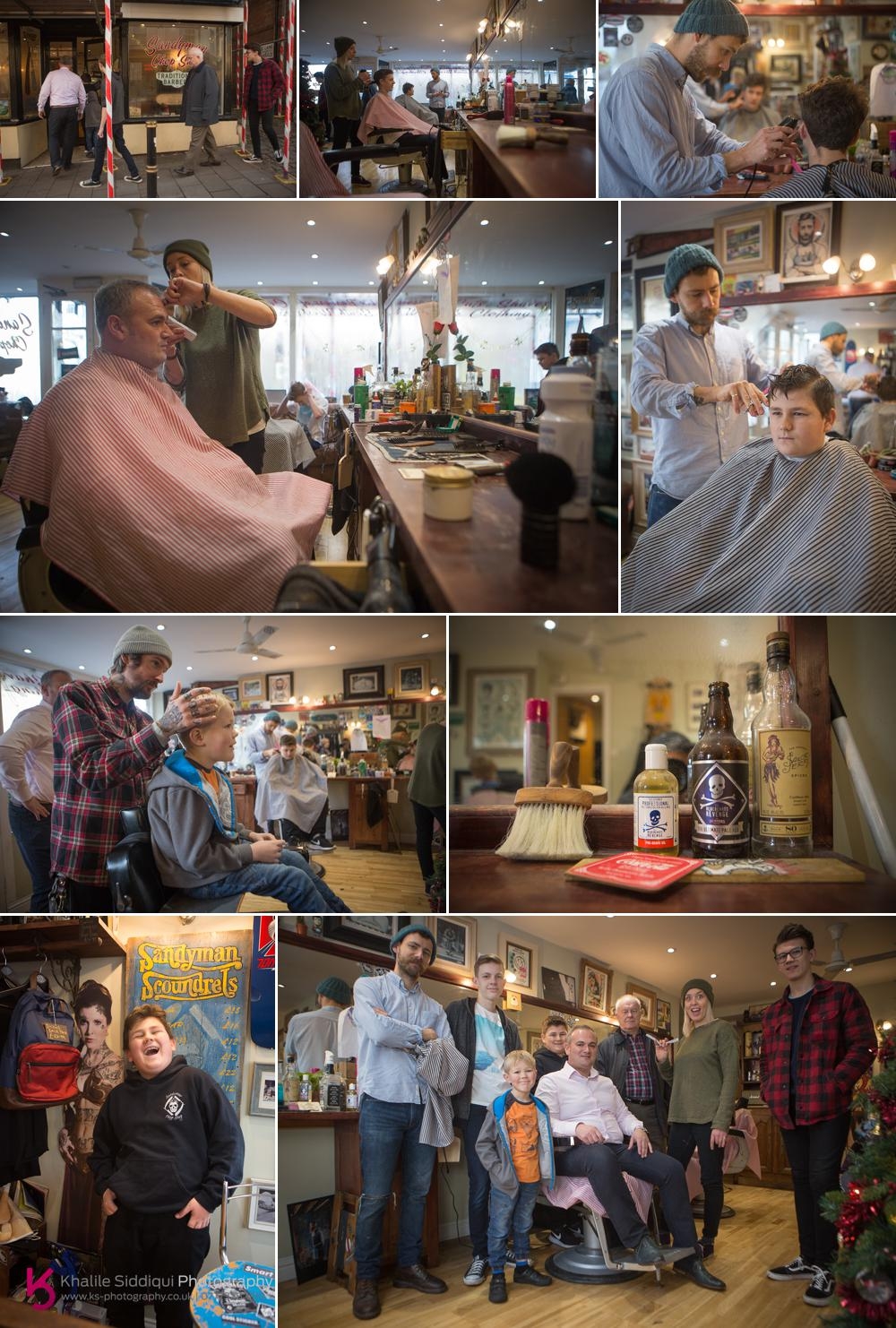 Being 85 miles from home we were always going to drive in together for this one, so Tamsyn as ever having two roles at the wedding of second photographer started her first role of joining Triinu to get on with the girls Makeup while I joined Dean and the boys. Dean had arranged for his favourite barbers 'Sandyman Chop shop' to open early so his and Triinu's boys could join him along with Triinu's father who'd traveled from Estonia for the wedding. Bless him I'm told things in Estonia are greatly different from Exeter and Triinu's elder son had to translate everything to his grandfather. On arrival I think Dean could tell I loved the place as I couldn't get this silly grin off my face from the moment I went into the place until I left (if you asked Dean it was probably there all day). It was a real experience from the welcome and banter of the staff, to the memorabilia everywhere you looked, I LOVED it!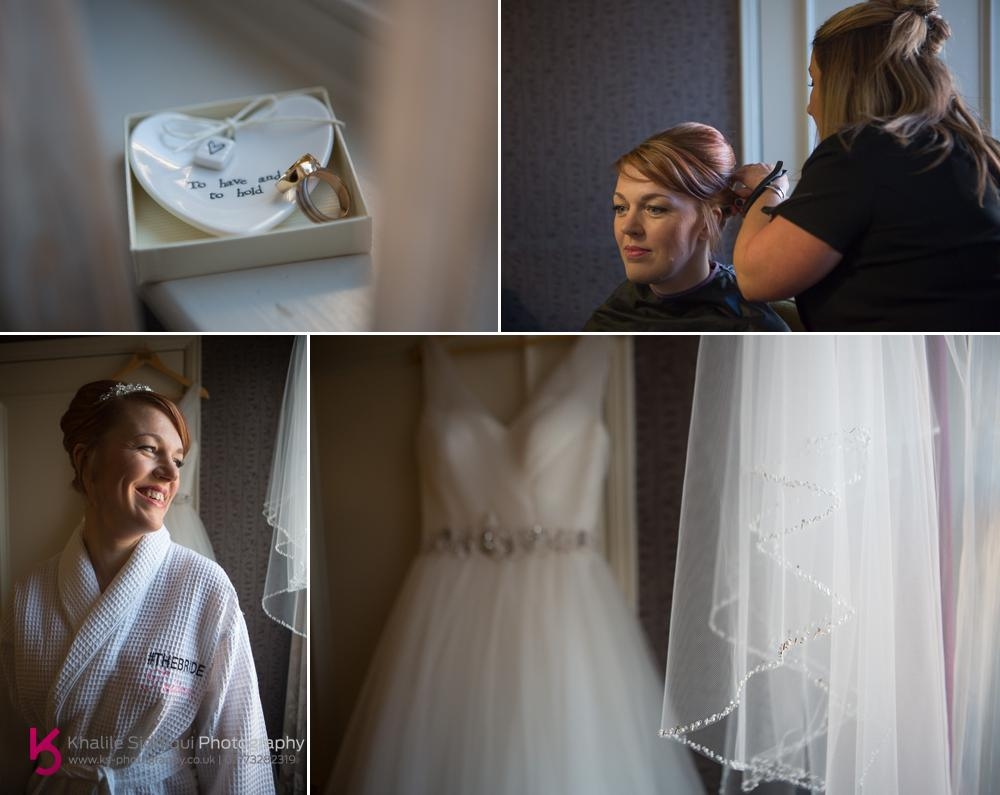 When we returned back to The Southgate Hotel I bid farewell to Dean and headed up to join Tamsyn doing the makeup and also Kylie, a little Kiwi cyclone of a hairdresser who was also working her magic on Triinu and the girls. There was a slight technical hitch where Tamsyn's fashion background came in handy when she had to sew Triinu into her dress, Triinu got very slightly distressed but I assured her it made for great photos which made her laugh.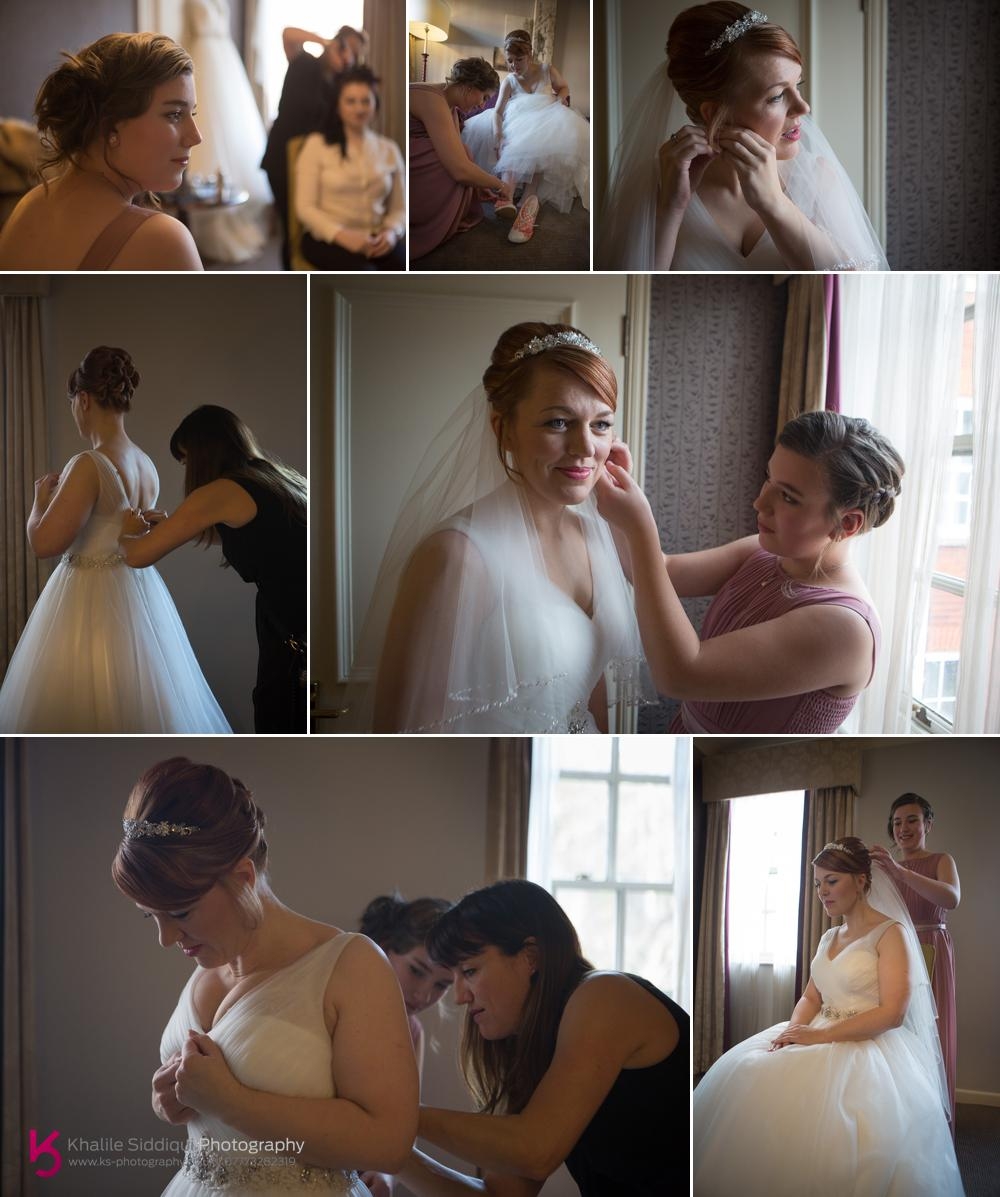 Truiinu chose her best friend and also Dean's younger daughter to be her bridesmaids, and I have to say I can't recall such an attentive step-daughter assisting her new mum.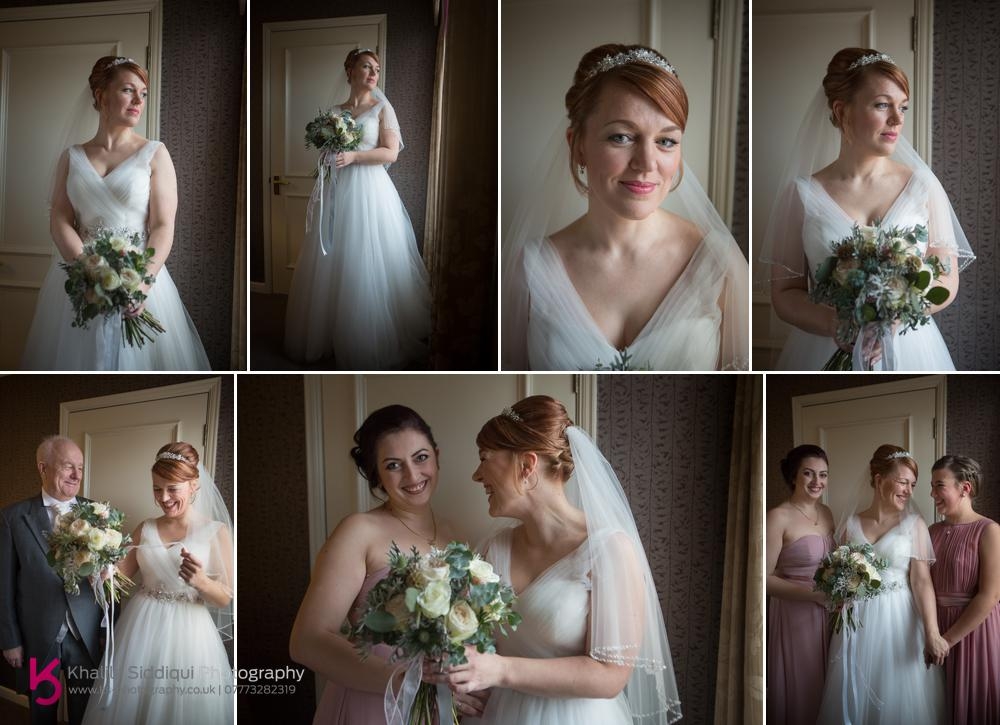 Anyone who's experienced one of our weddings will know Tams and I really do make an extra special effort to get to know as many of the guests as possible to try and put everyone at ease, but not knowing any Estonian (apart from hello which wears a bit thin very quickly) and Papa not knowing a word of English did make group photos a bit of a challenge, but I think he got the idea before long :0)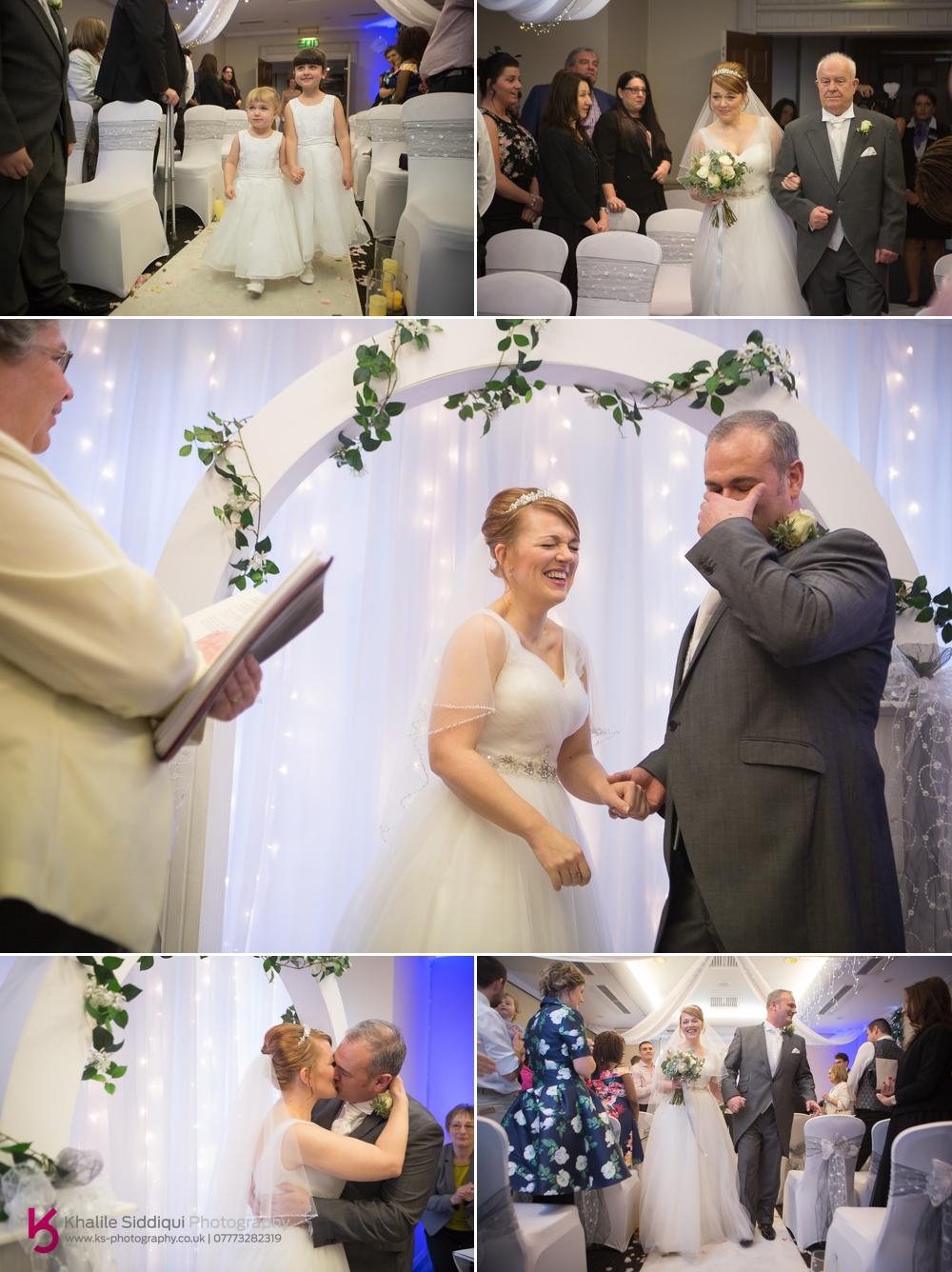 After a ceremony of tears and laughter everyone headed into a private lounge for drinks, congratulations and a bit of magic.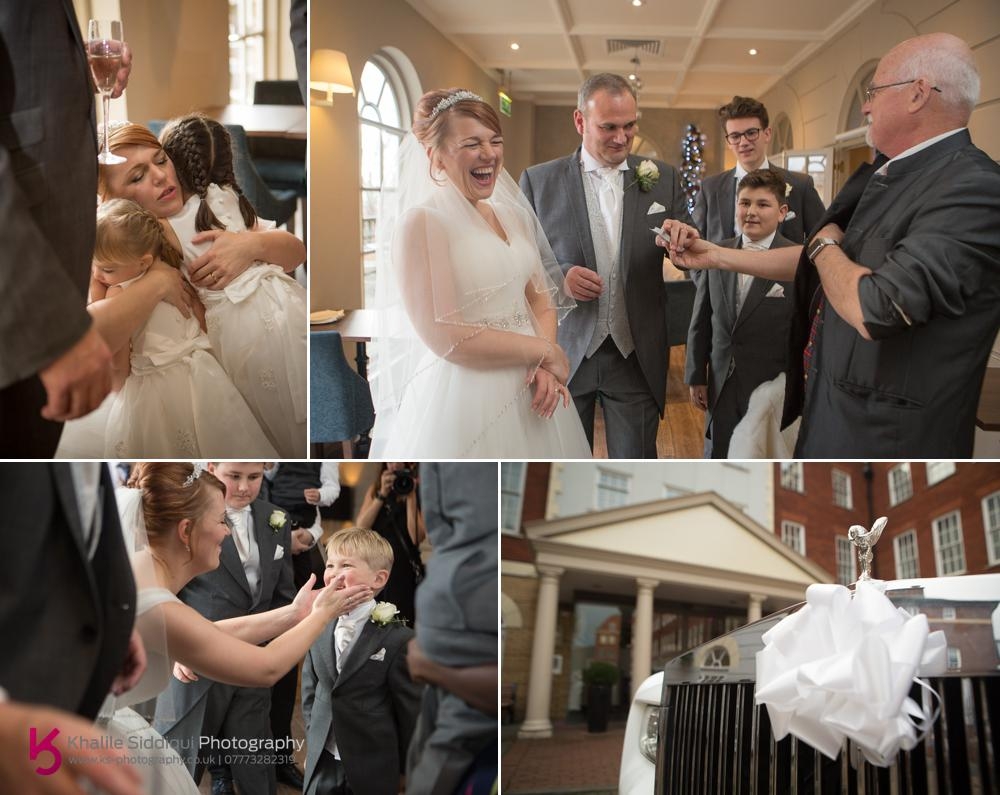 About a month before their wedding Tams and I travelled up to Exeter to do the makeup trial, scope the venue and also check out some outdoor locations for Triinu and Deans couple shots. Being as it was three days before Christmas Dean was fearful that everywhere was going to be chock-a-block with frantic shoppers and had the idea of driving to the Exeter University, and BOY did he want to get there is STYLE! Booking Rolls Royce Phantom Hire South West, and bless him, Dean insisted I joined them in the car (Sorry Tams, I hope following in the Merc wasn't too much of a downer).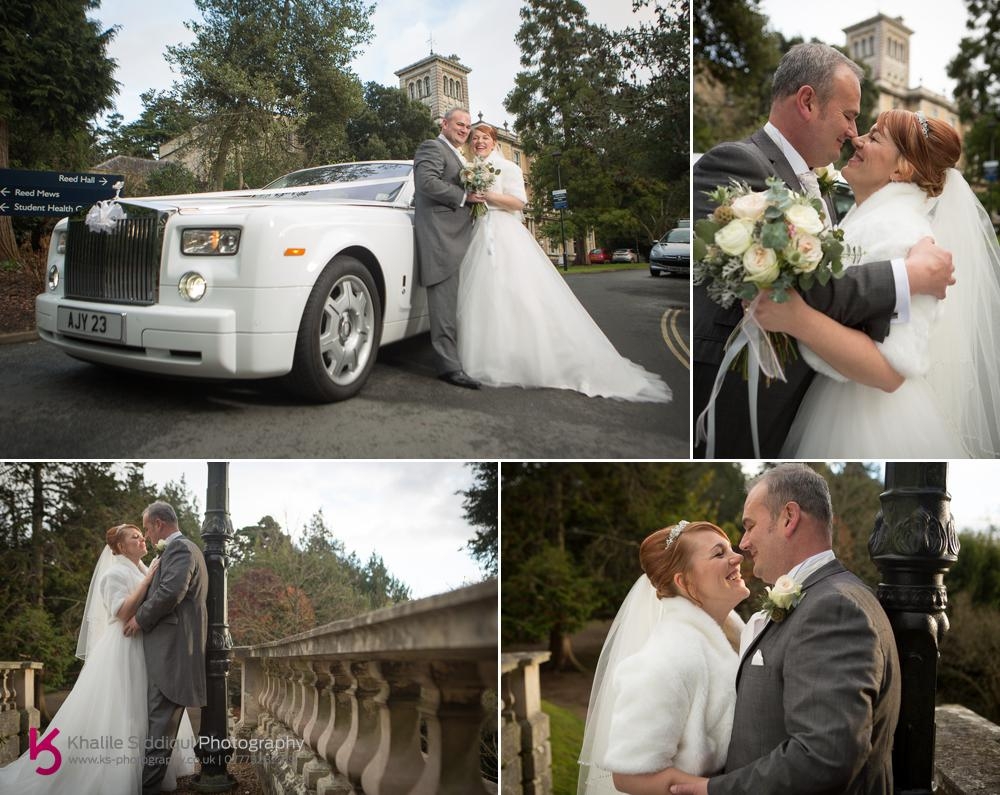 On arrival, for a moment it did try hinting at rain, but the sun did bless us for a while.

Then it went again so we got the flash back out.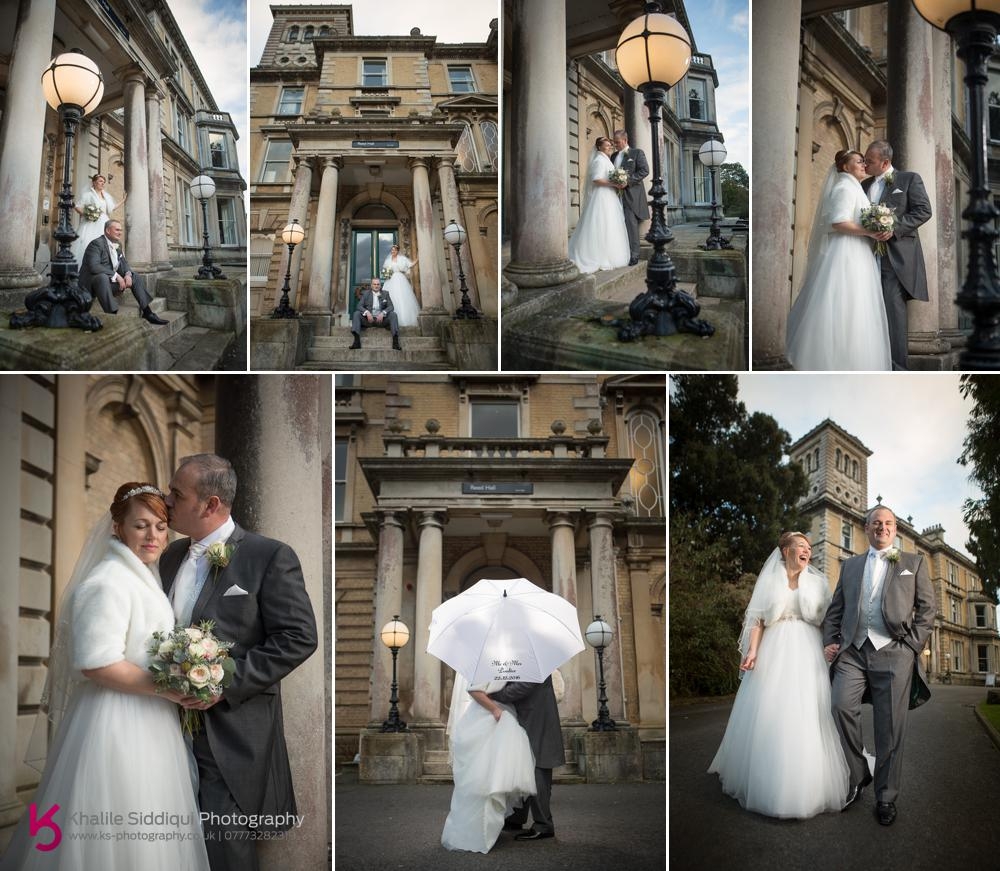 For the return journey I let them enjoy their ride back on their own, although with the inside of that car feeling like you're sitting in a grand hall they probably didn't notice me too much on the way there anyway.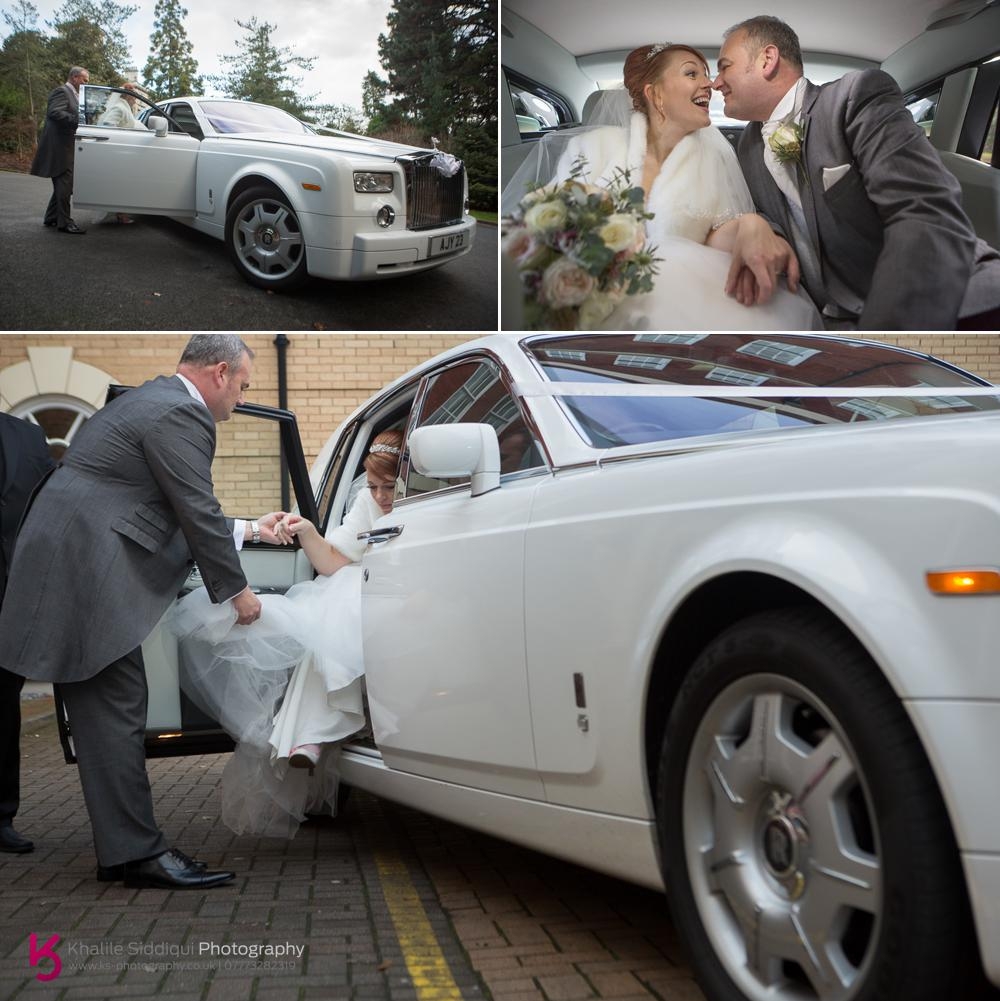 On arrival back to The Southgate hotel Jo and Holly the efficient event managers received our warning call to say we were en-route and had everyone waiting in the lobby to greet them back and do the few group photos.
Apart from the La Bella dress and the shoes Dean planned everything with this wedding, a proper upmarket 'Don't Tell The Bride' taking the effort to arrange many little details, like monogrammed champagne flutes, and guest book, to postal box and engraved D&T.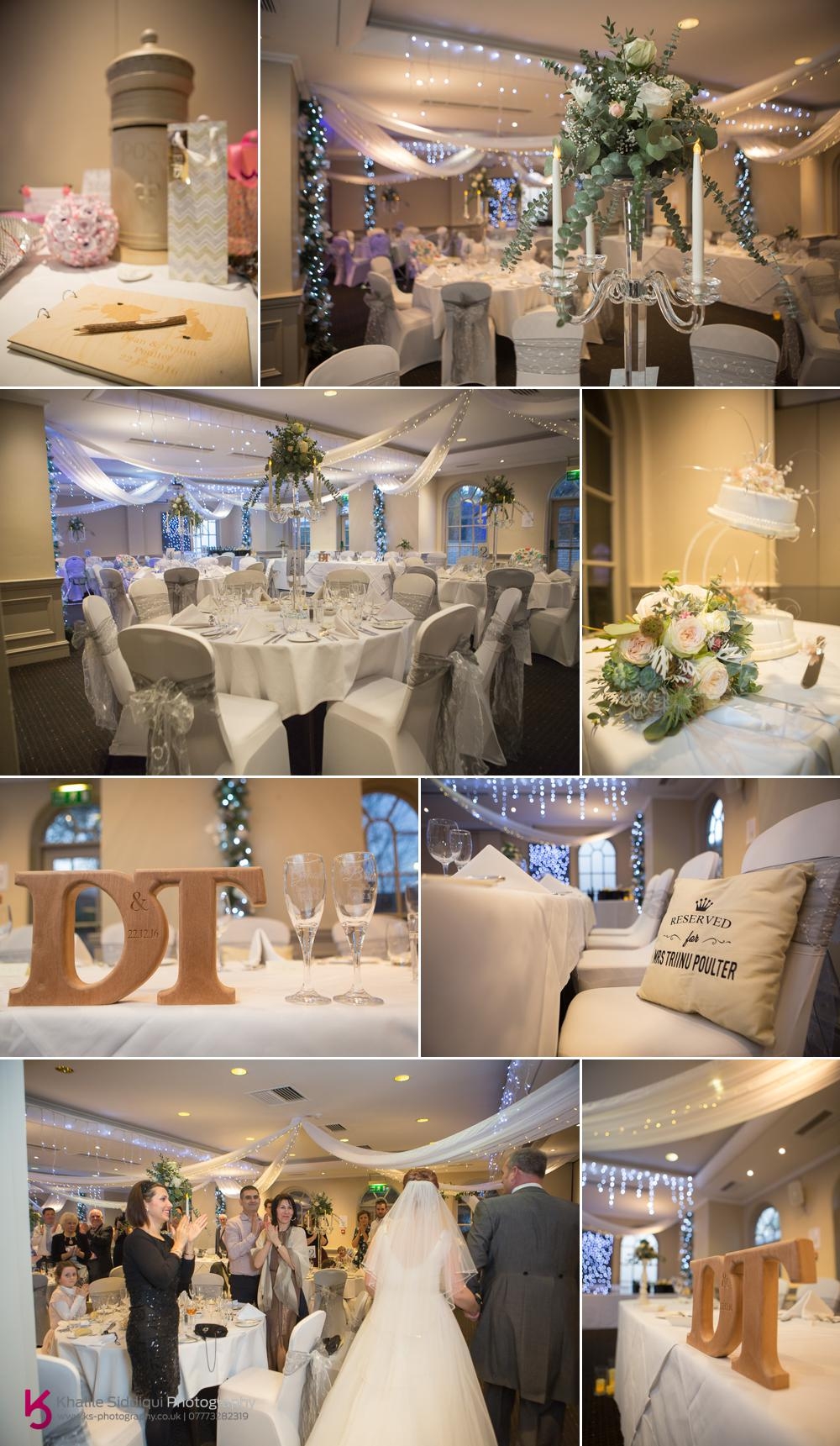 During the wedding breakfast I had to pop back to our vehicle to get some bits when I noticed these amazing pink lights lighting the front of the hotel, so when the meal and speeches where over we popped out for some low light fun! Check out the bottom middle image, I tried getting Dean to lift Triinu, but she managed to catch Dean somewhere Dean probably would rather she didn't, with her pointy shoes....OUCH ;0)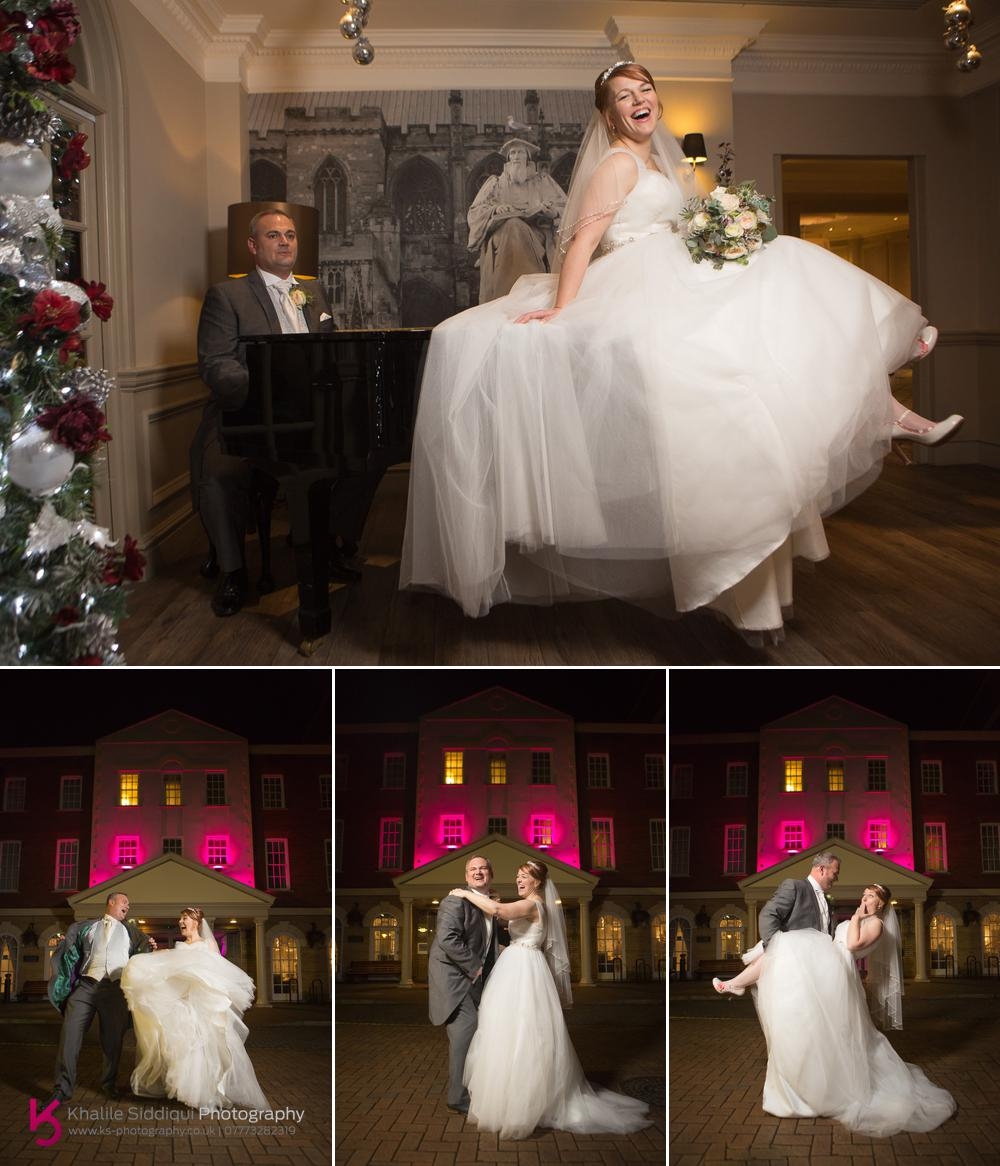 And then after Tams performed a makeup change for the evening it was time for the first dance and a bit of good old fashioned partying, before doing the Christmas food shop at 11pm on our way back home.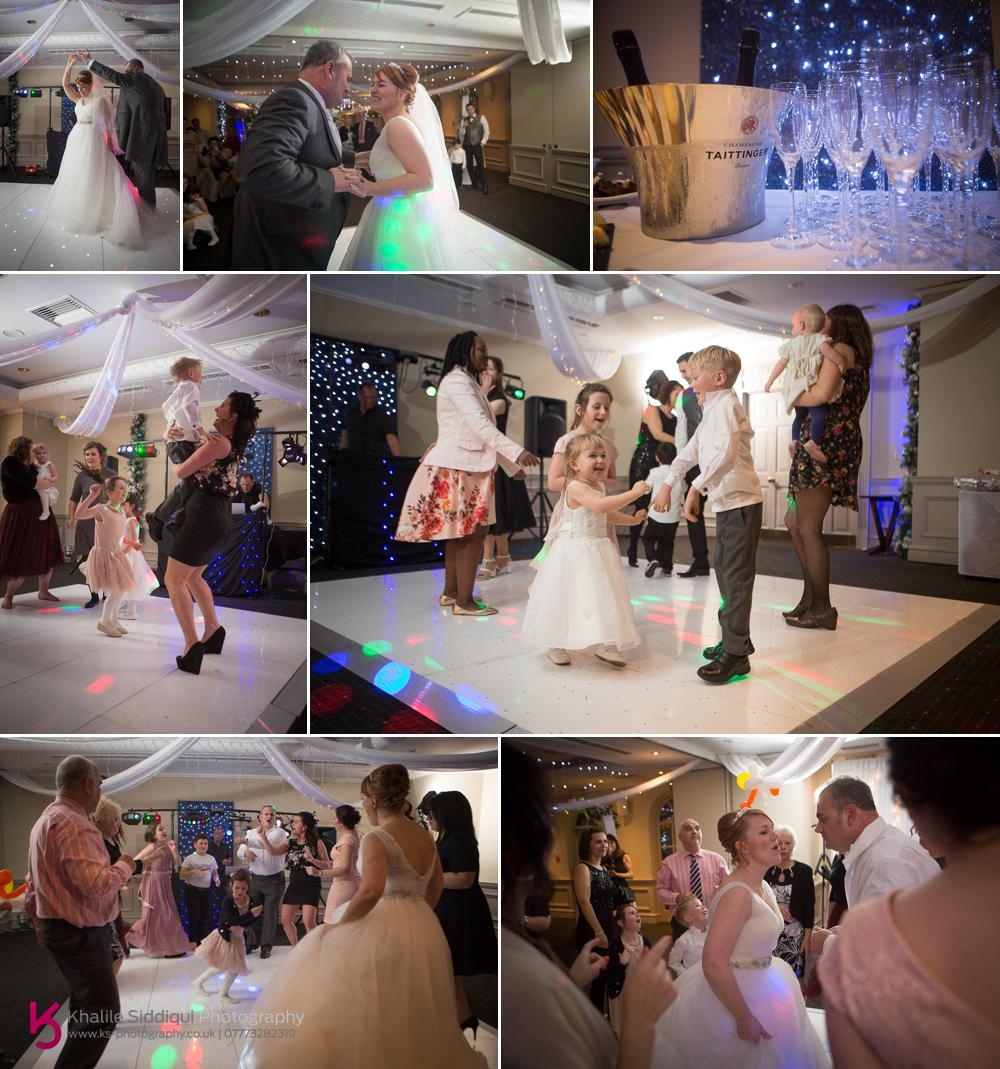 Dearest Triinu and Dean, it truly was a pleasure getting to know you, and your families, and to be part of your very special day. We just know you're going to have a long and happy life together!!!
Lots of Love
K&T xxx
If you're planning your own wedding or know someone who is, please do check out our
Weddings Page
for loads of useful information on our services, and please do get in contact as we do travel.
Collaborating Suppliers
Venue - The Southgate Hotel
Hair - Kylie Mobile Hair Dressing
Car - Rolls Royce Phantom Hire South West
Suit - Ted Baker from Moss Bros
Barbers - Sandyman Chop Shop
Flowers - Peamore Flora
Magician - Fantastic Parties
Dress - La Bella Bridal
Room Decoration - It's Your Day