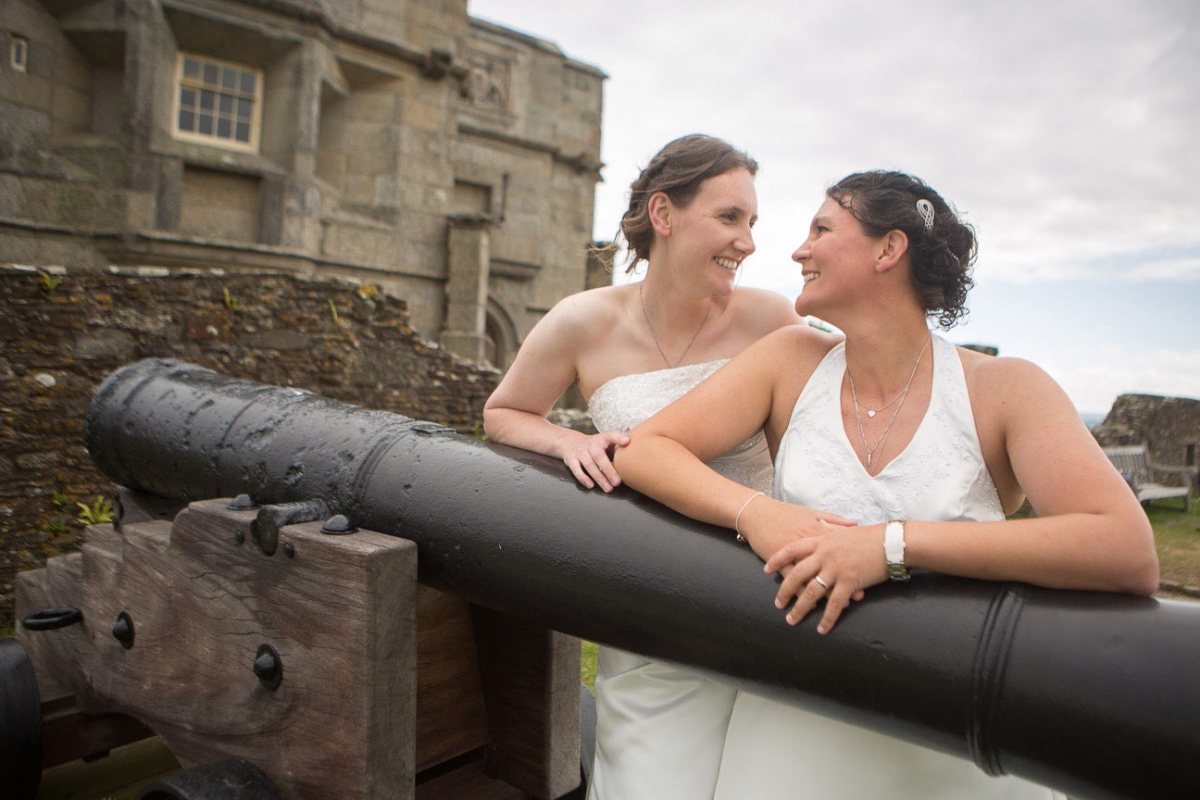 Pendennis Castle Wedding - Holly & Kirsty
Share on Facebook Share on Twitter
6th July, 2017
---
"It was important to us that the day was relaxed and enjoyable. Khalile's approach really helped to facilitate that atmosphere"

Holly and Kirsty booked us for their Pendennis Castle wedding after meeting me at a wedding open day of recommended suppliers put on by English Heritage and Pendennis Castle. The girls were pretty decisive as they booked us straight away after our first meeting. And I was lucky enough to meet Kirsty again at another Pendennis event.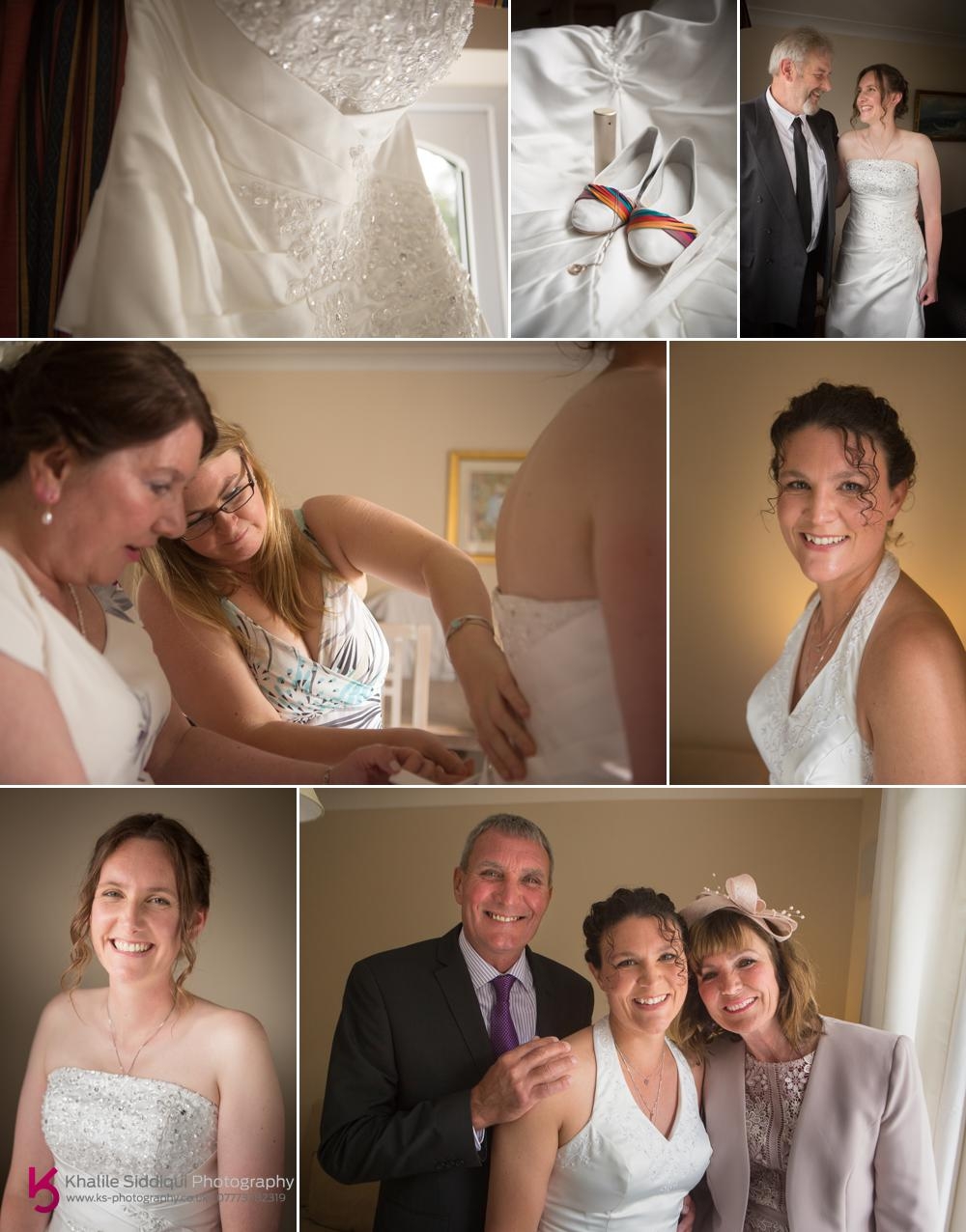 Kirsty despite being from Essex has many happy memories of Cornwall from countless family holidays dating right back for when she was a child. And even though its a very long slow journey to Cornwall for their home in Norfolk Kirsty was adamant that the girls should get married in Cornwall.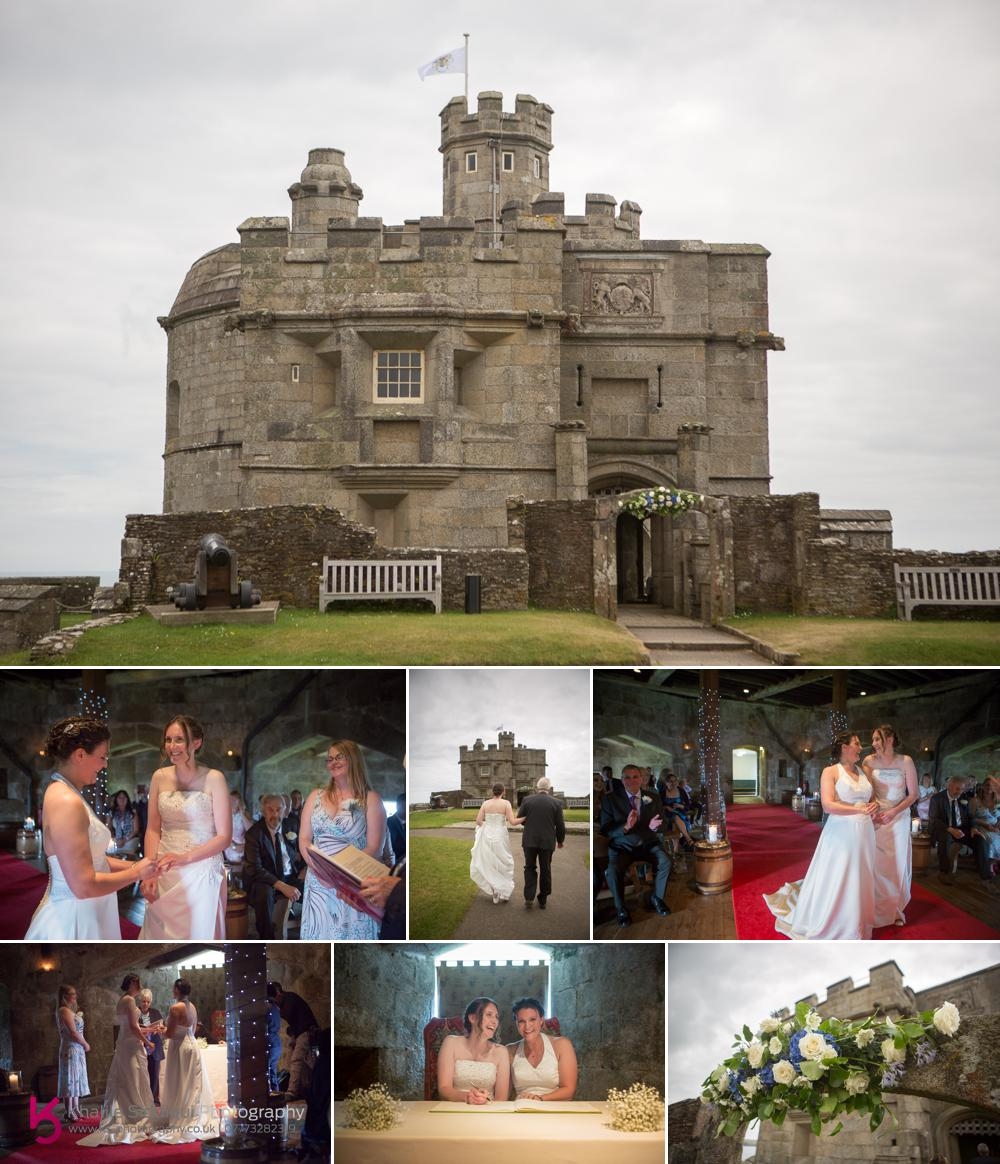 Our day started with meeting the girls who were getting ready separately with their families but both at The Falmouth Hotel. The girls weren't too worried about getting ready shots and wanted more of the evening horseplay, so when I arrived at my first port of call with Holly she was rather quiet as I didn't have the usual buildup. I was really trying on my charm to crack her serious demeanour but I was rescued by Holly's 'Best Lady' Laurie who lightened the situation effortlessly (Thanks Laurie). So I after getting some intimate family shots I headed downstairs to Kirsty where the atmosphere was a lot more playful.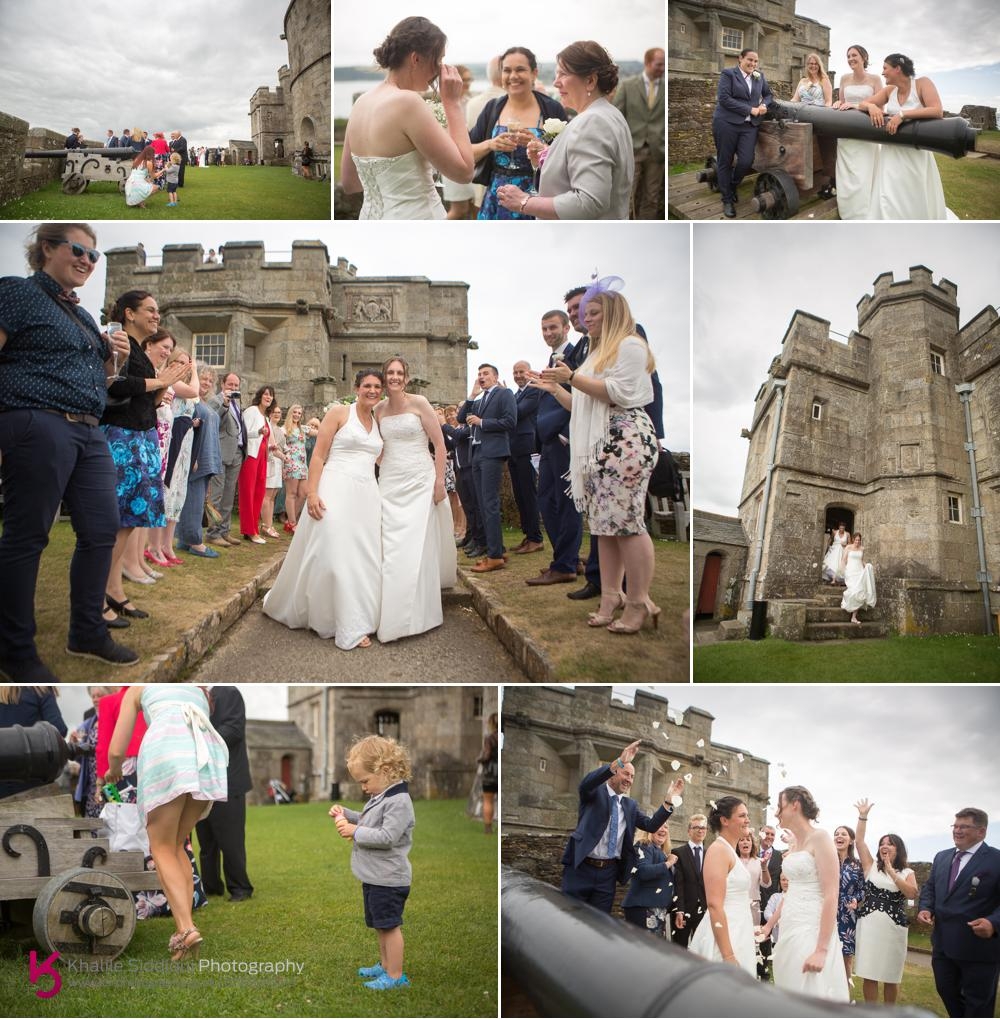 The girls arrived at Pendennis where the castle was flying a coat of arms the girls design together for their big event. They chose to walk up to the castle from the barrack block one after the other, for what was a beautiful lighthearted ceremony, taking place in the softly lit keep, followed by drinks on the lawn.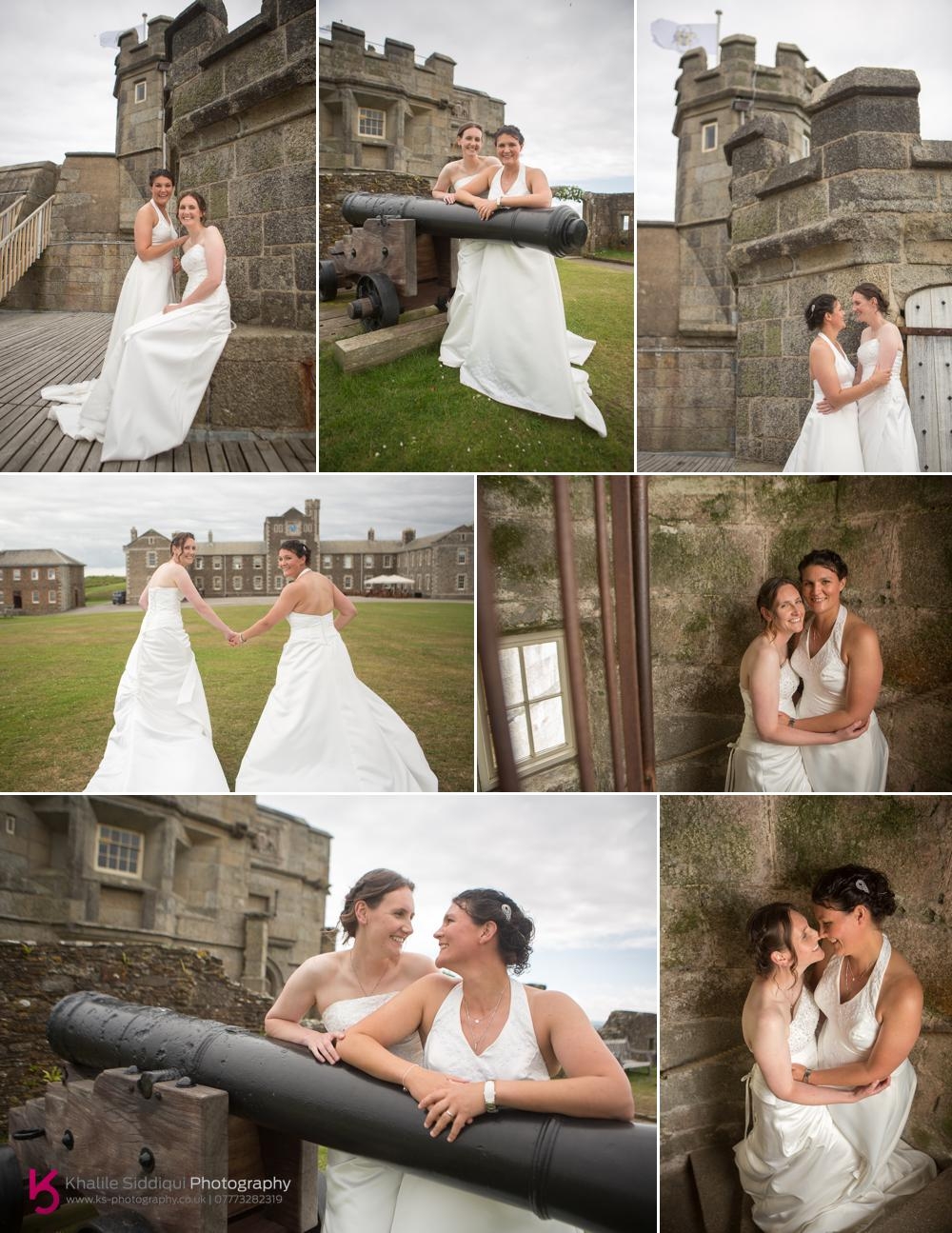 While everyone were making their way cross to the barrack block for the wedding breakfast we took the girls upstairs for some couple shots before they re-joined their guests. The speeches took place after the wedding breakfast and the girls asked their two brothers who were Ushers to give their family speeches rather than their dads, followed by the two Best Ladies, and then finally Kirsty gave her speech on behalf of herself and her wife Holly.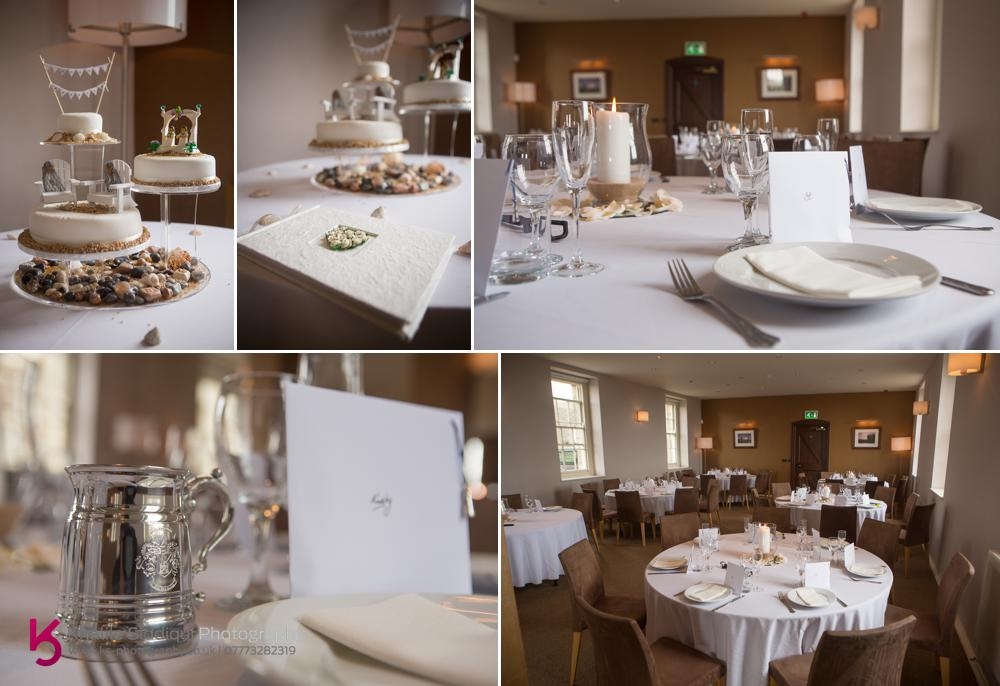 By this time the sun had made an appearance with a soft golden glow, so we took the girls just down the road to Gylyngvase beech for a few pictures on the sand.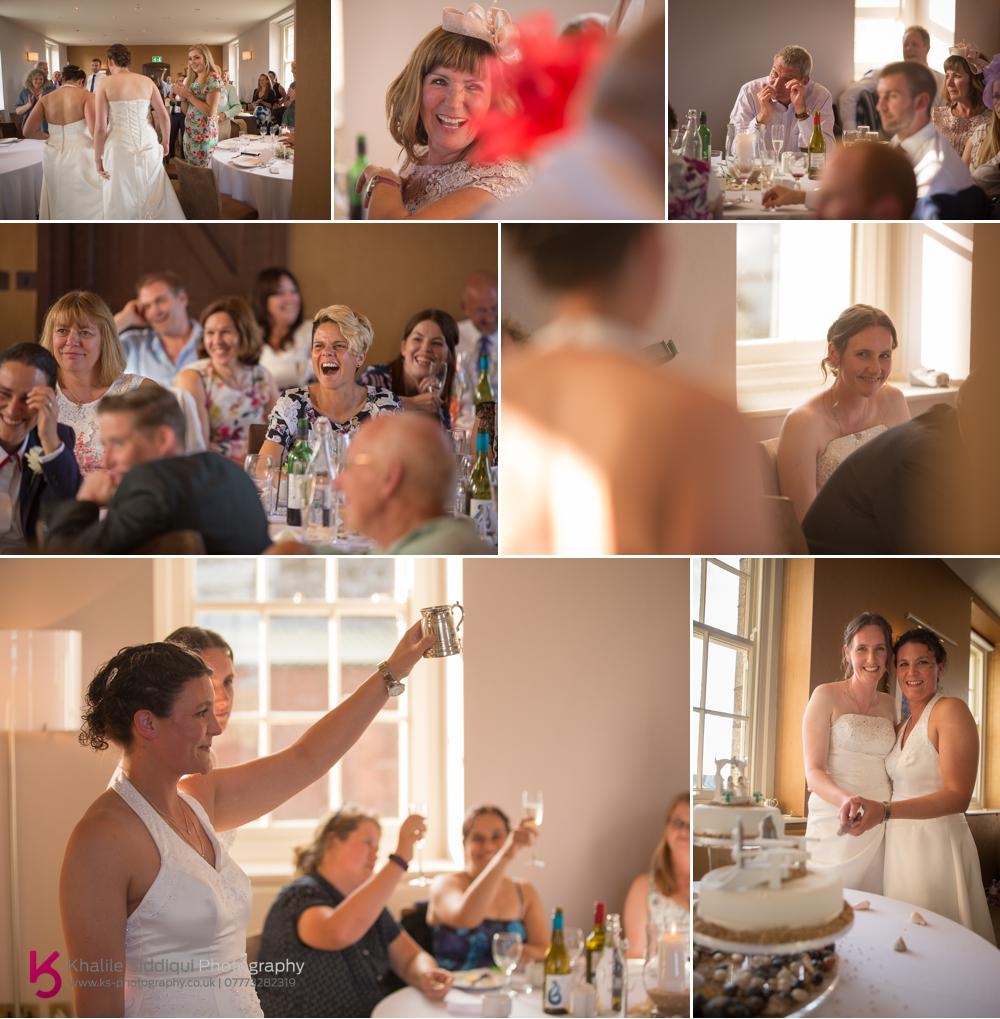 In the evening Kirsty had a slight change for the cake toppers which certainly made me laugh, along with their fellow party goers. What they lacked in numbers they certainly made up for in spirit!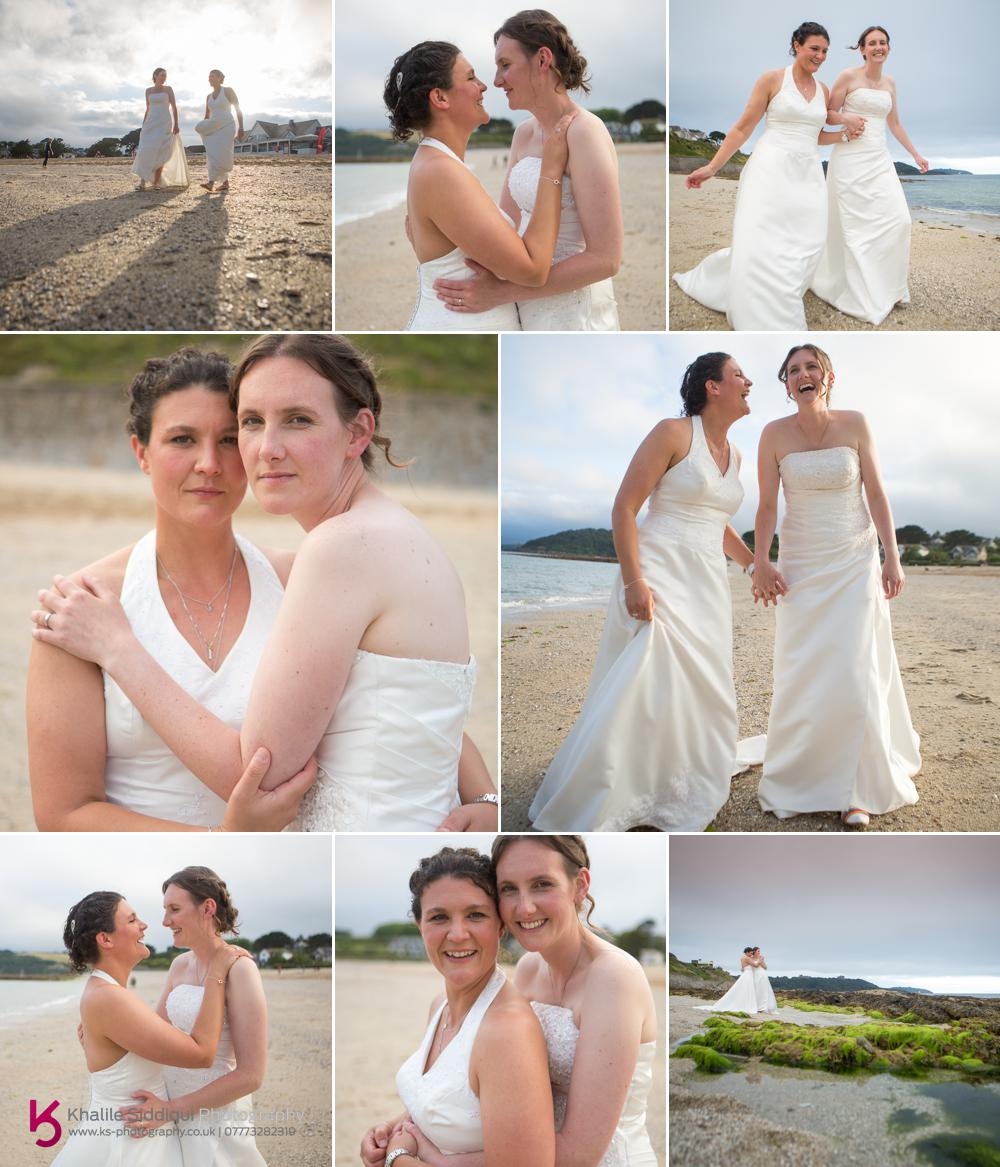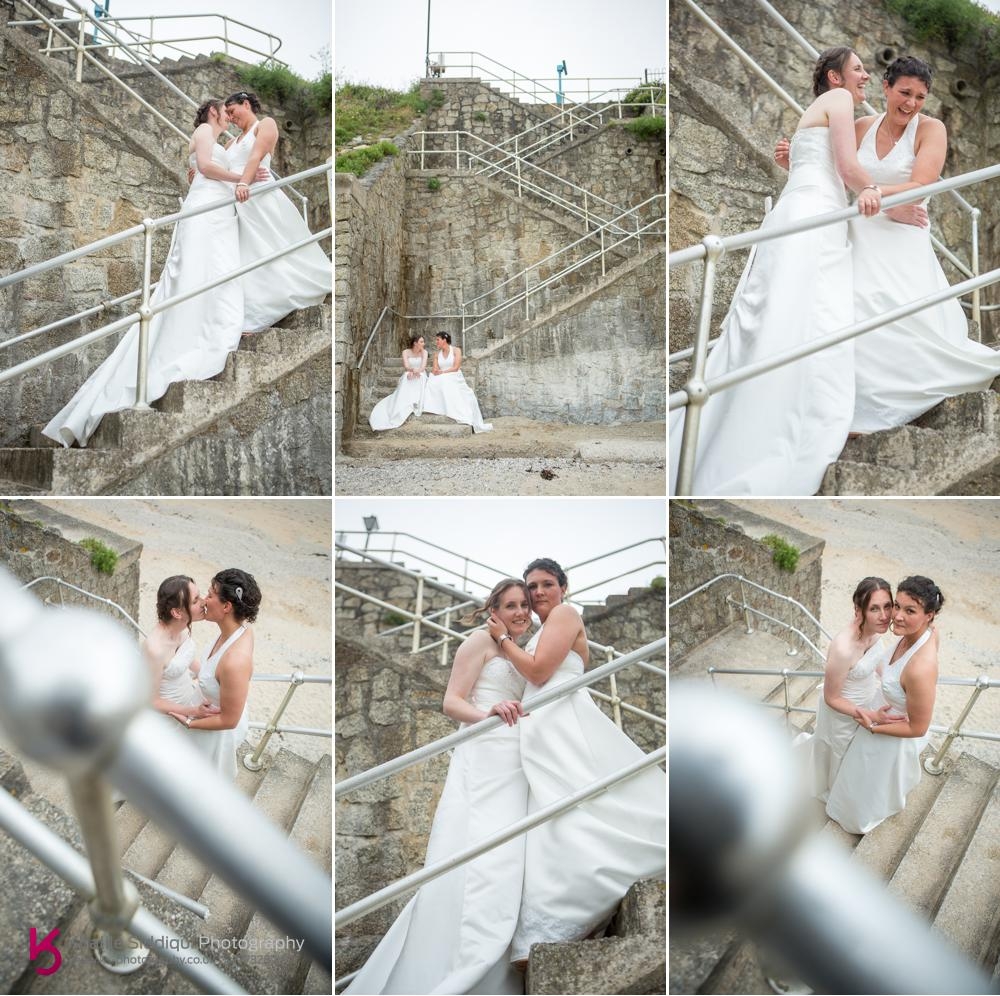 Dearest Holly and Kirsty, thank you SO much for asking us to be part of your wedding day. We absolutely LOVED the whole experience, and wish you both a long and happy life together!
Love K xx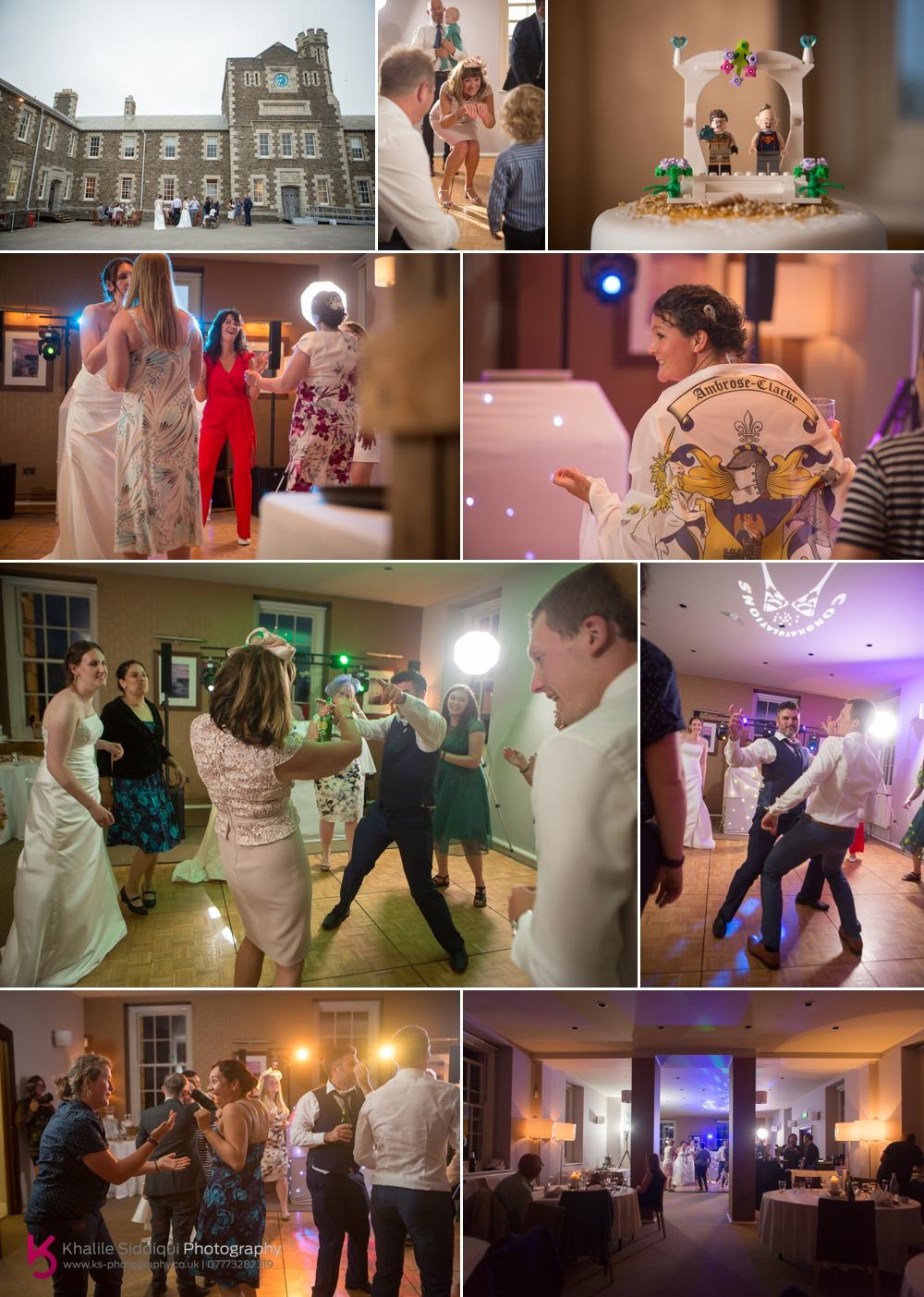 P.S. If you're planning your own wedding please do visit our 'Wedding Page' where you'll find loads of useful information and you'll be able to 'Make and Enquiry.
Flowers - George McKay
DJ - Niteflite