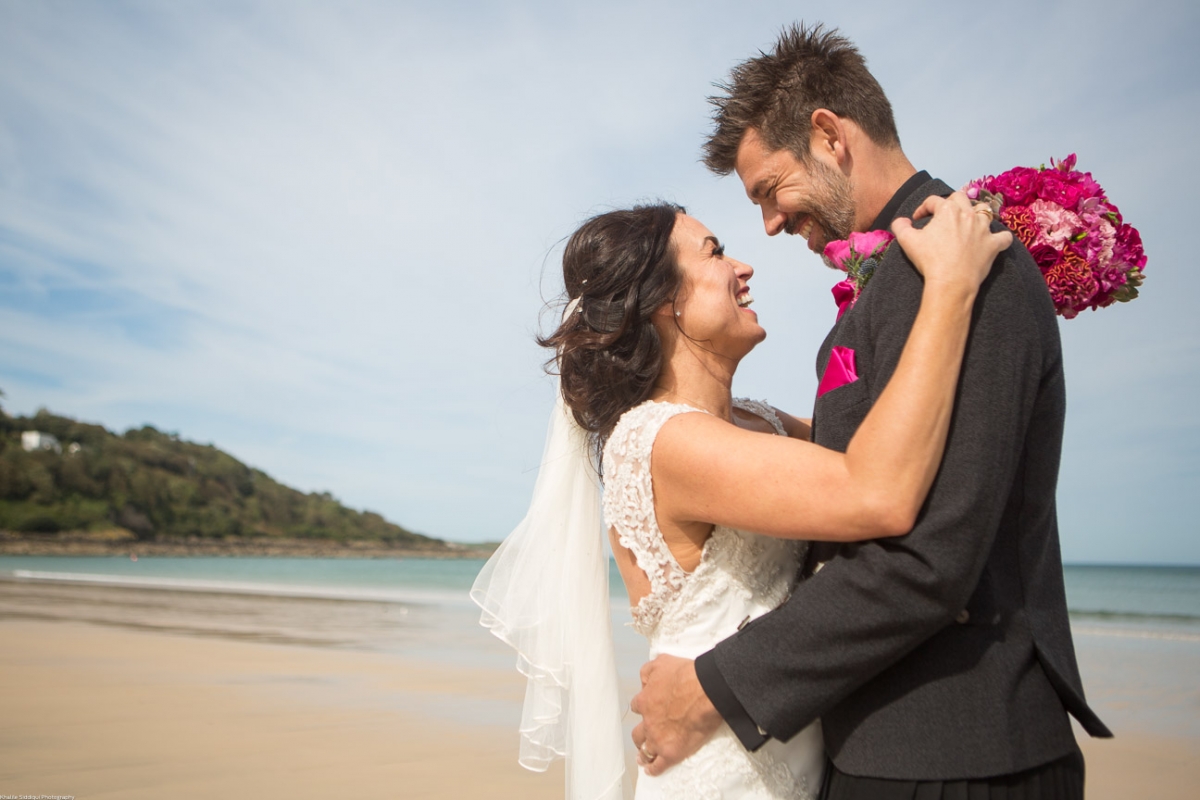 Carbis Bay Wedding - Sophie & Darren
Share on Facebook Share on Twitter
25th September, 2017
---
Khalile had me at the initial phone call with his passion and enthusiasm. From the moment we visited his impressive studio to the moment he published our wedding photos we were captivated by his talent and professionalism. Khalile and his wife Tamsyn were like guests at our wedding, they made us laugh, feel comfortable and taught us poses that made us feel like we were on a vogue photo shoot.


I always love shooting weddings at Carbis Bay Hotel, but when Sophie and Darren came to us about photographing their Carbis Bay Hotel wedding I got even more excited as this one was at The Beach Club, which until Saturday I'd not photographed at.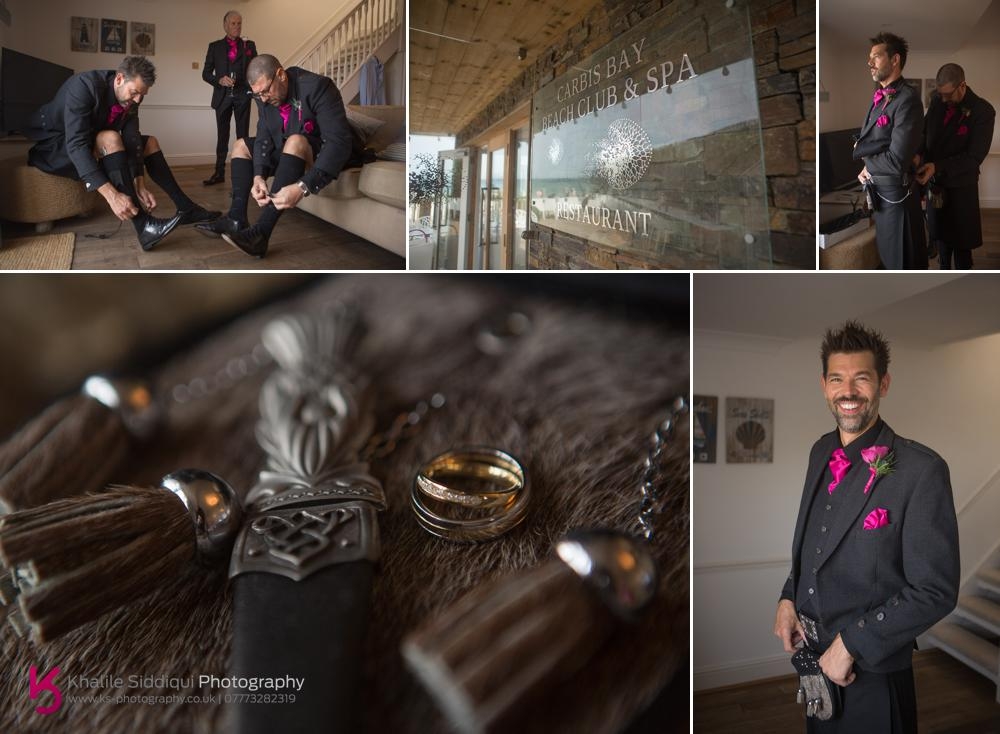 I was doubly chuffed when Sophie and Darren told me that they'd had two independent recommendation about our services, especially when they live in Surrey.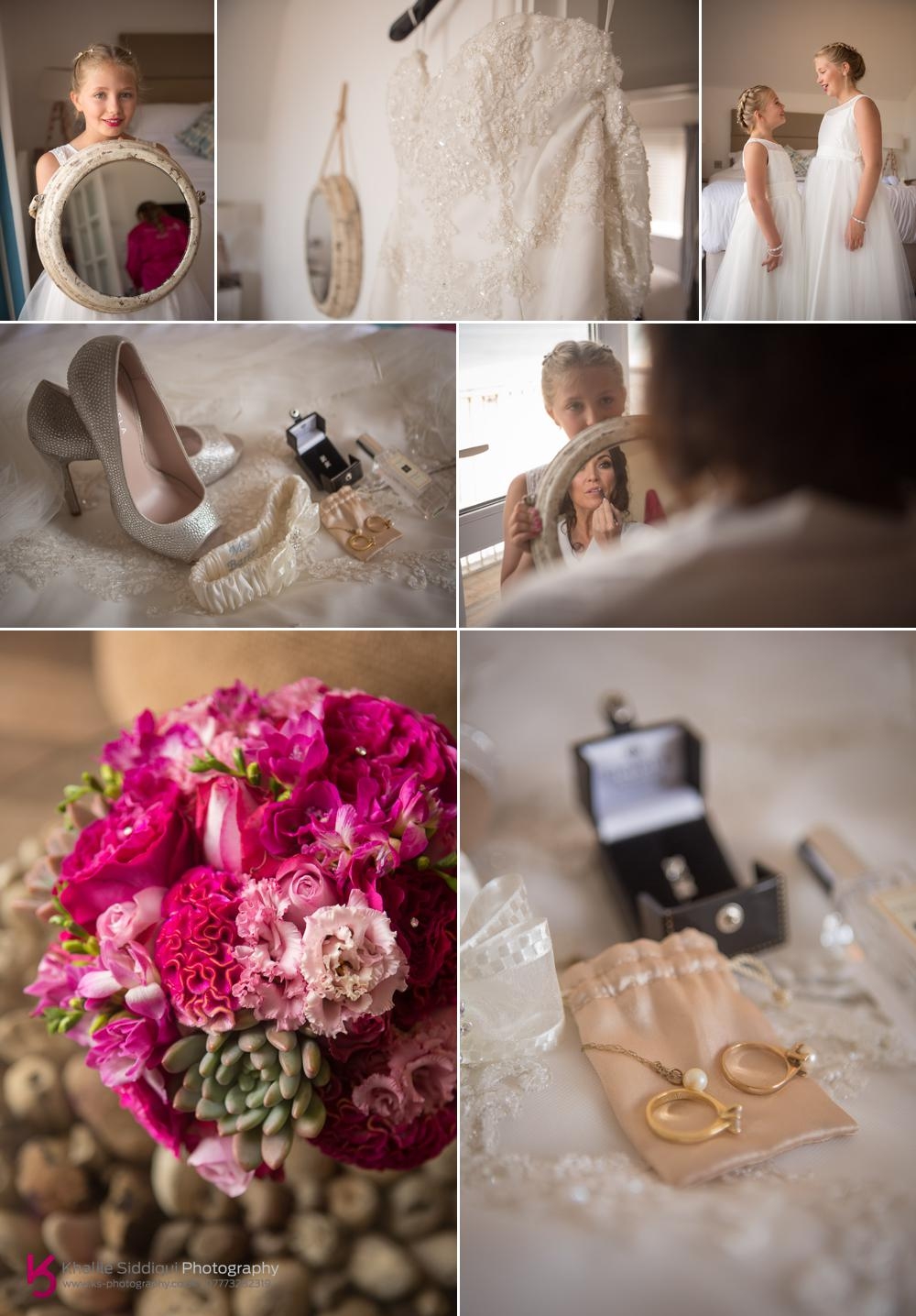 Our day started with meeting Darren getting ready in one of the hotels houses on the beach. When I was talking to Tamsyn my wife and business partner about the day I was telling her about Darren's silky smooth Scottish accent and that I thought he should get a job on Jackonory. Not only does he have that voice, he's a man mountain at six foot four, and man, did he look slick in his black kilt with a flash of pink from his cravat and matching button hole, accompanied by a thistle, supplied by the lovely Anna of the multi award winning 'Wedding Flowers In Cornwall' who supplied the many floral arrangements for the day.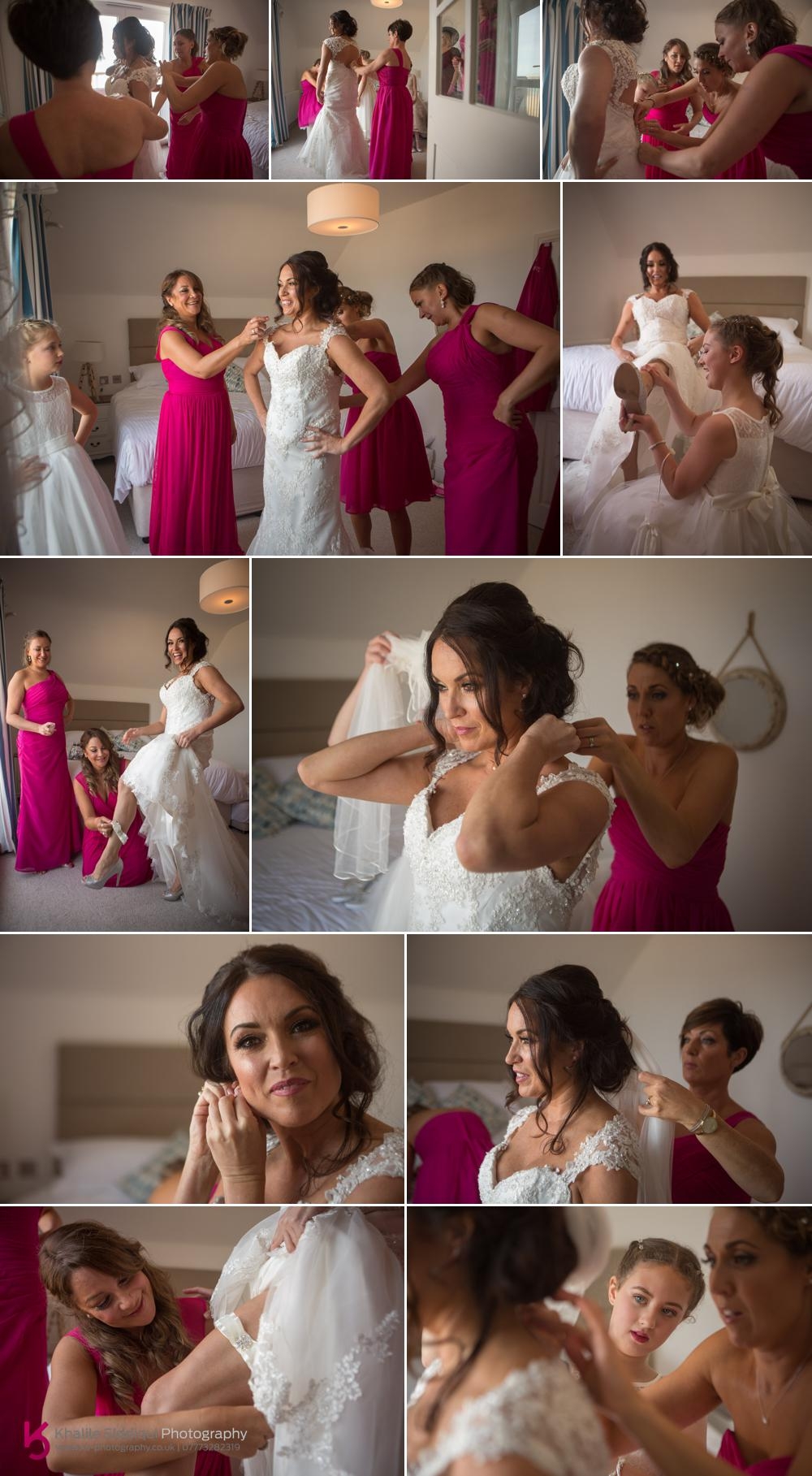 When we joined Sophie, we didn't have a very long journey, as she was getting ready with the girls in the other beach house next door.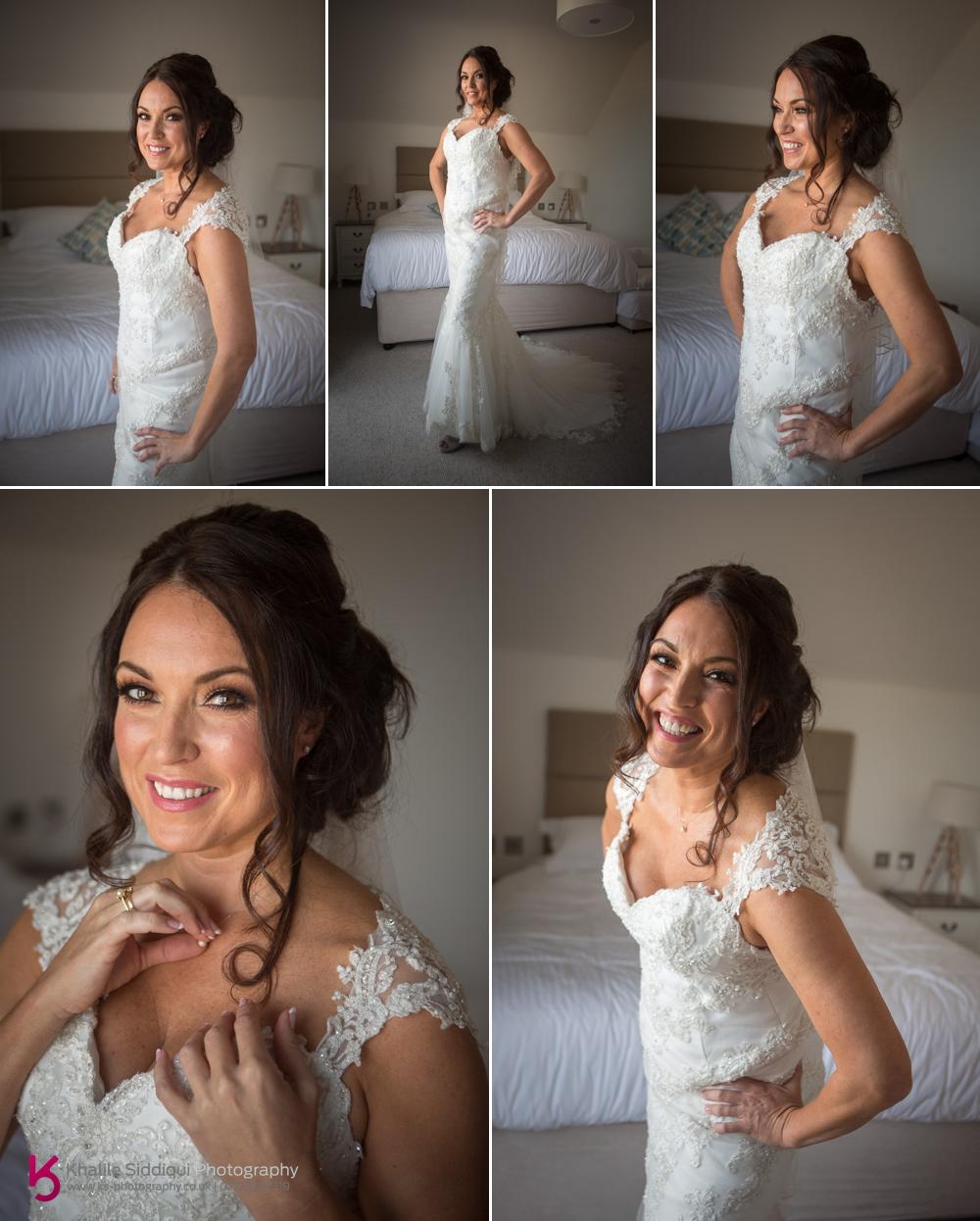 Sophie had no shortage of options for makeup and hair, as she's the area manager for MAC makeup for the Greater London area, and so there were loads of lively makeup ladies present on the day, and flamboyant hair stylists too.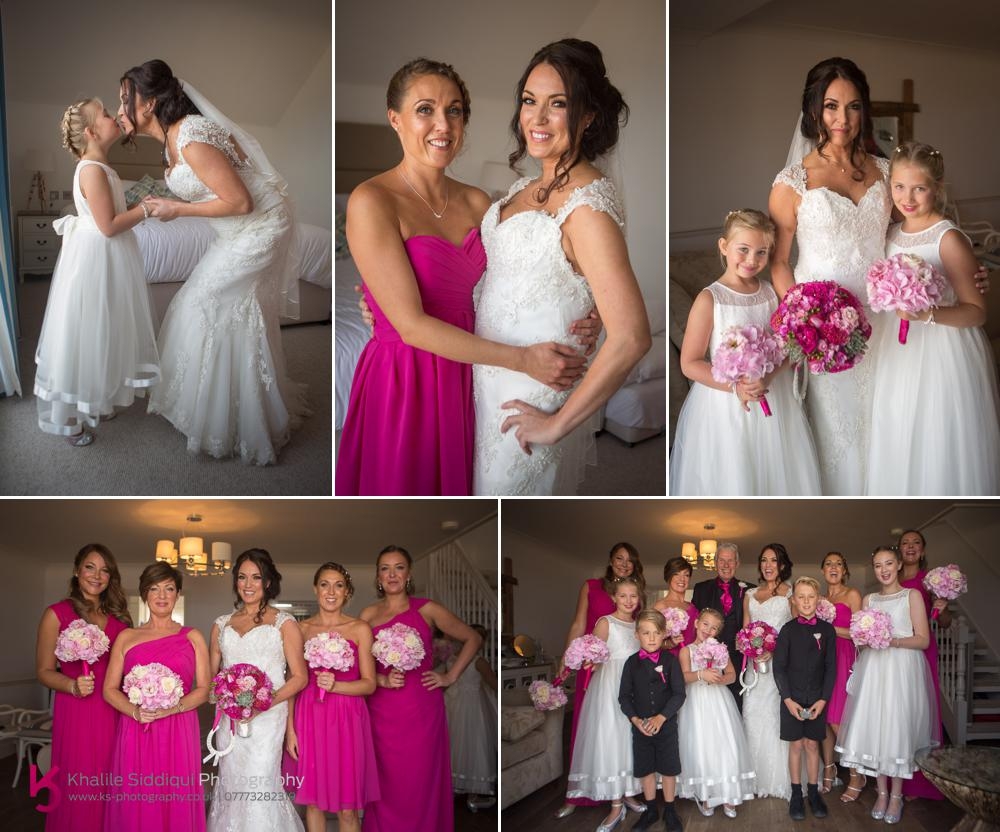 Sophie looked amazing in her Justin Alexander bridal gown, with the masses of intricate embroidery, and her bridesmaids pretty damn hot in their hot pink dresses. Sophie, chose different dresses for each bridesmaid to flatter each lady, but as they were all from the same supplier the colors were all bang-on. And Darren's two daughters and niece who were the flower girls were dressed in a matching of white to go with Sophies own dress.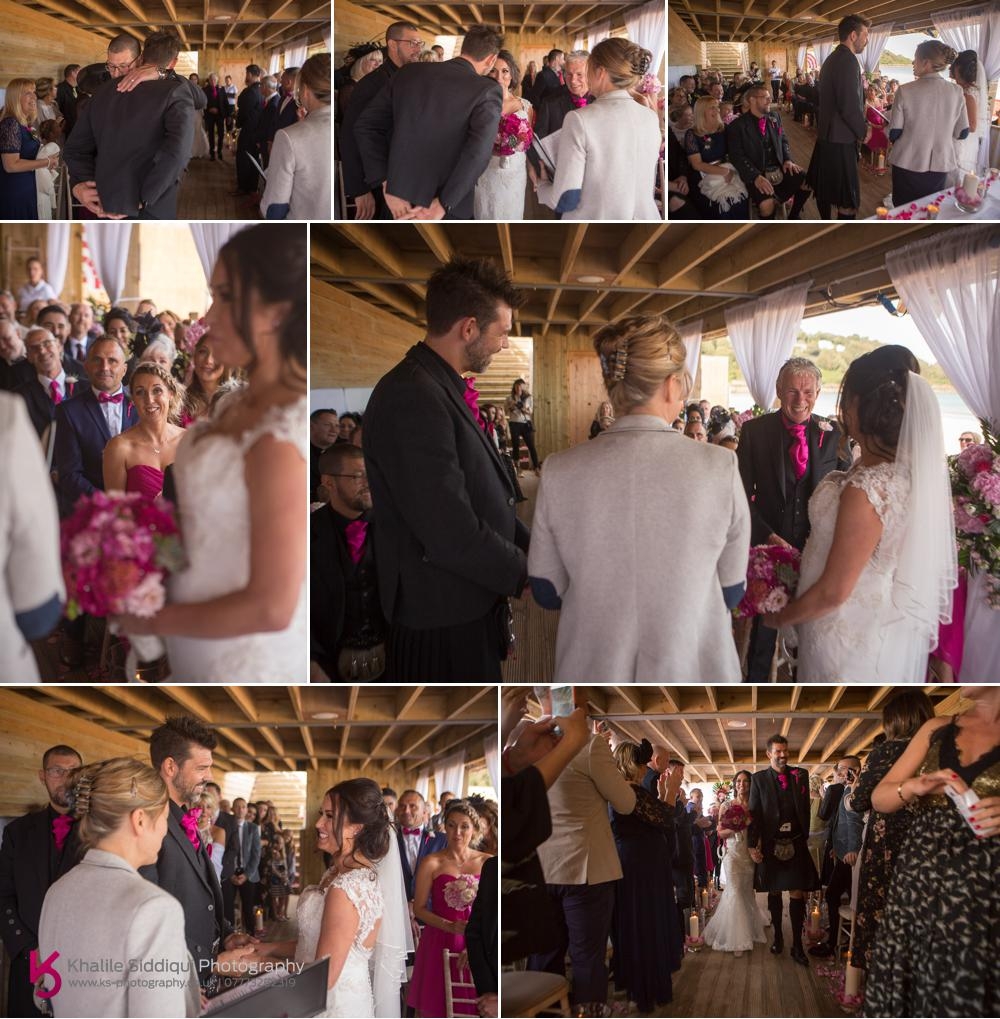 When I first met with Sophie and Darren they told me that their inspiration for their wedding was an Ibiza beach party, and with their crazy guests chilled sounds, sun and the ceremony taking place just one step off the golden sand of the Carbis Bay beach I think they totally got what they hoped for.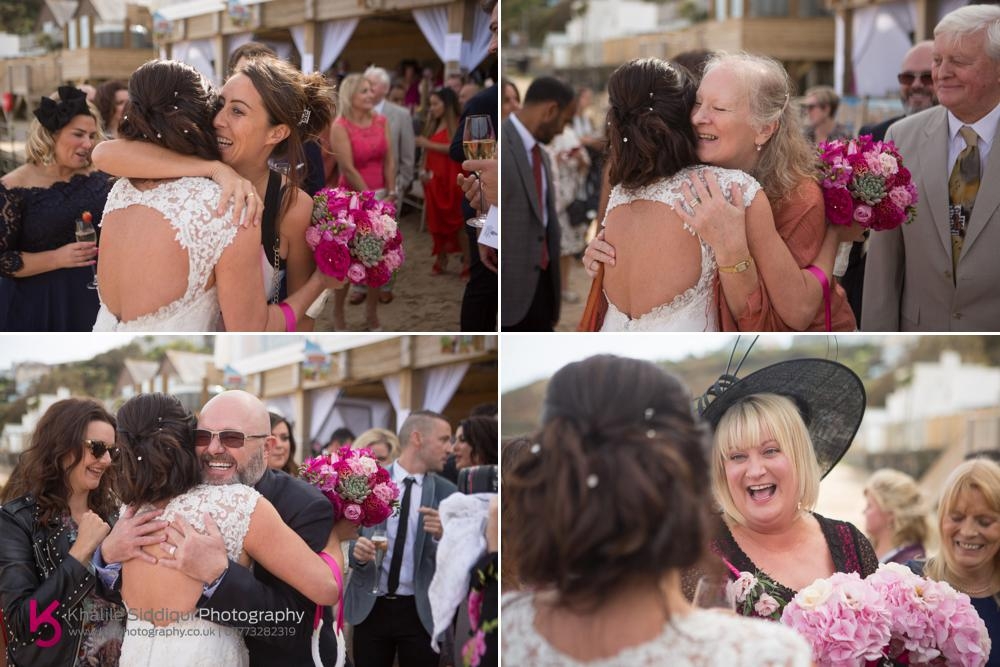 Of course after the ceremony we went onto the warm sands to celebrate Sophie and Darren's momentous occasion.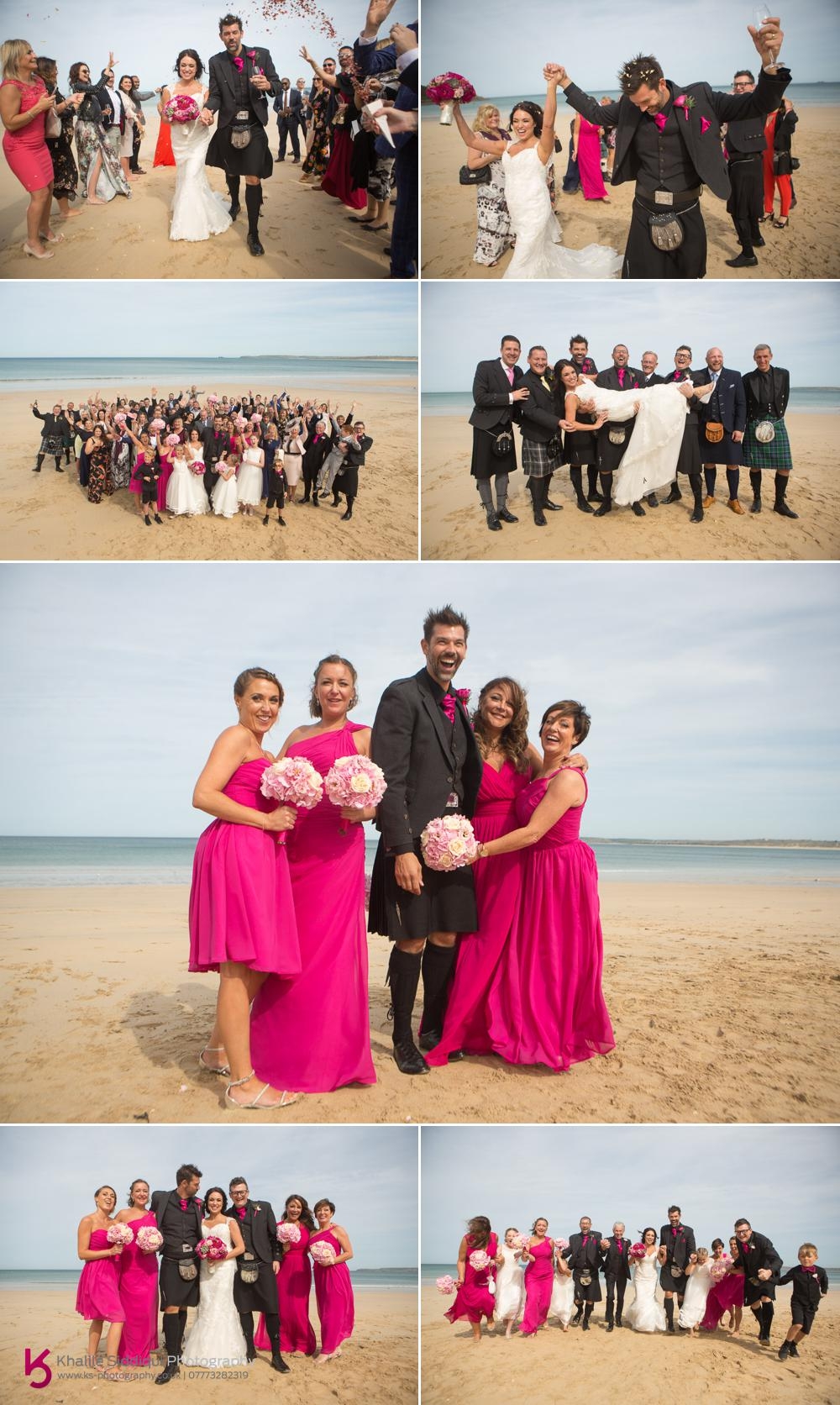 Despite the HEAVY rain the day before, the sun shined down on our happy couple, and we made the most of it to get some couple shots before the forecast cloud came over before the wedding breakfast.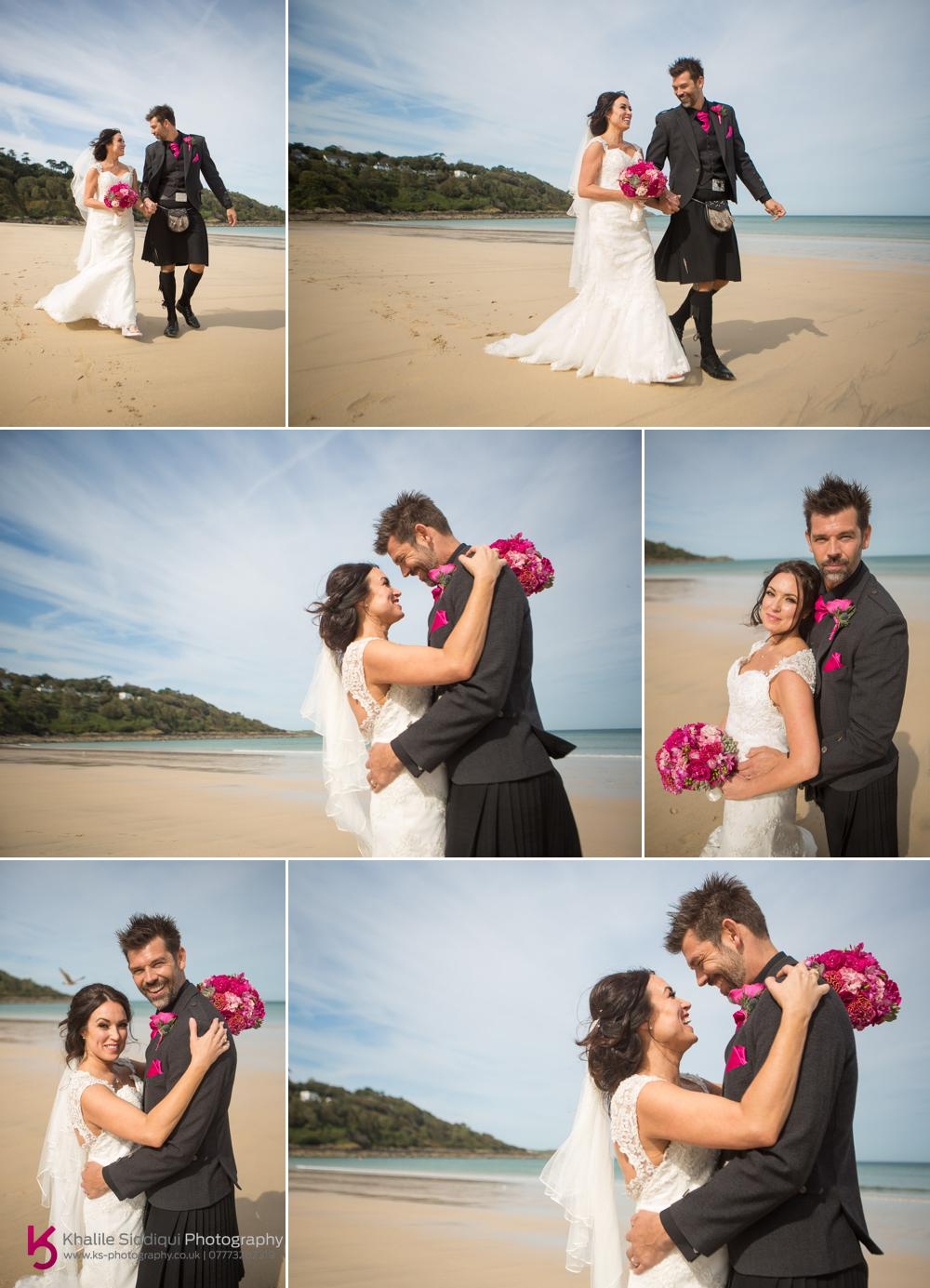 The beach club not needing a lot of decoration was dressed in simple white, enhanced with the eligate high table displays supplied by the lovely Wedding Flowers In Cornwall, and had a scattering of details around the room along with the Scotch Whisky wedding favours.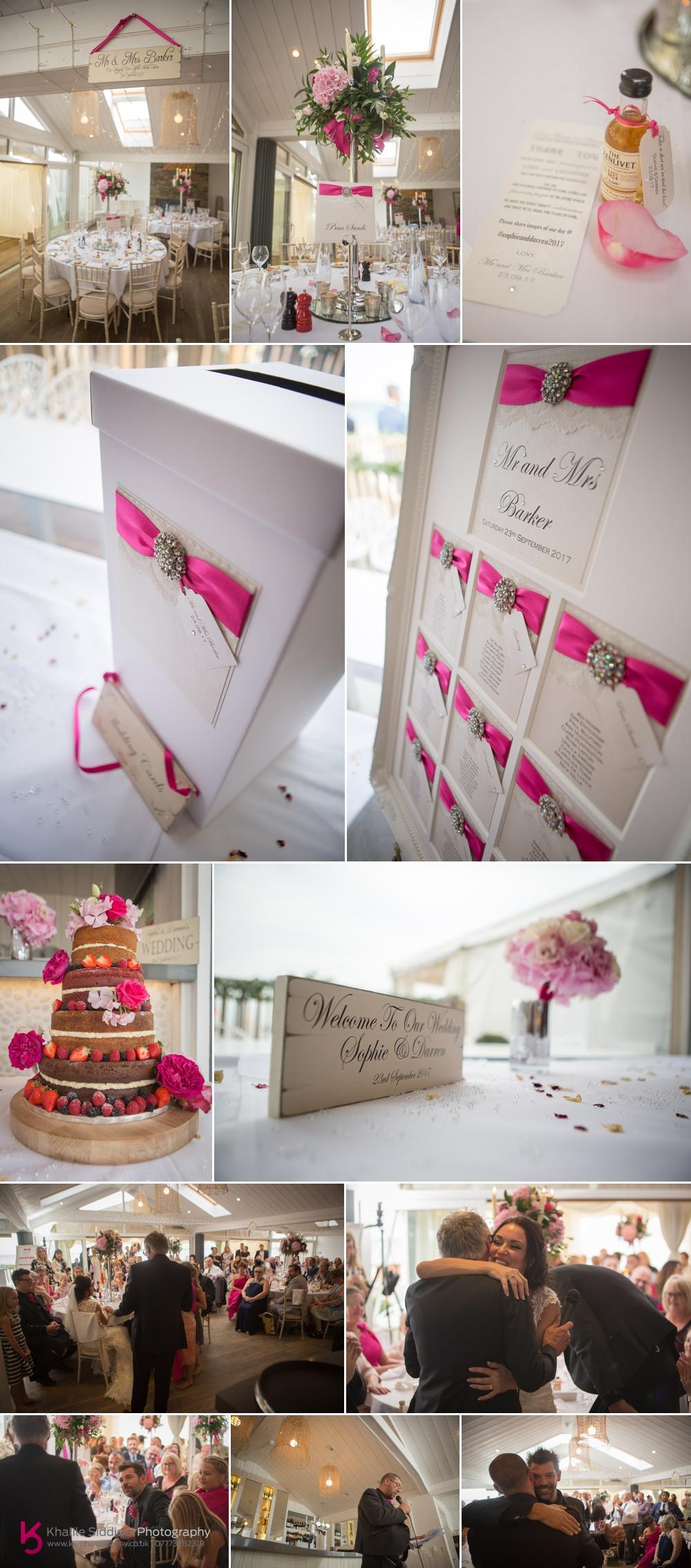 We were treated to four VERY special and emotional speeches, as there were quite a few missing absent friends, with only Sophie's dad Mike being the only parent still with us. It was such an intimate moment, with tears from all four speakers, which was a first for me.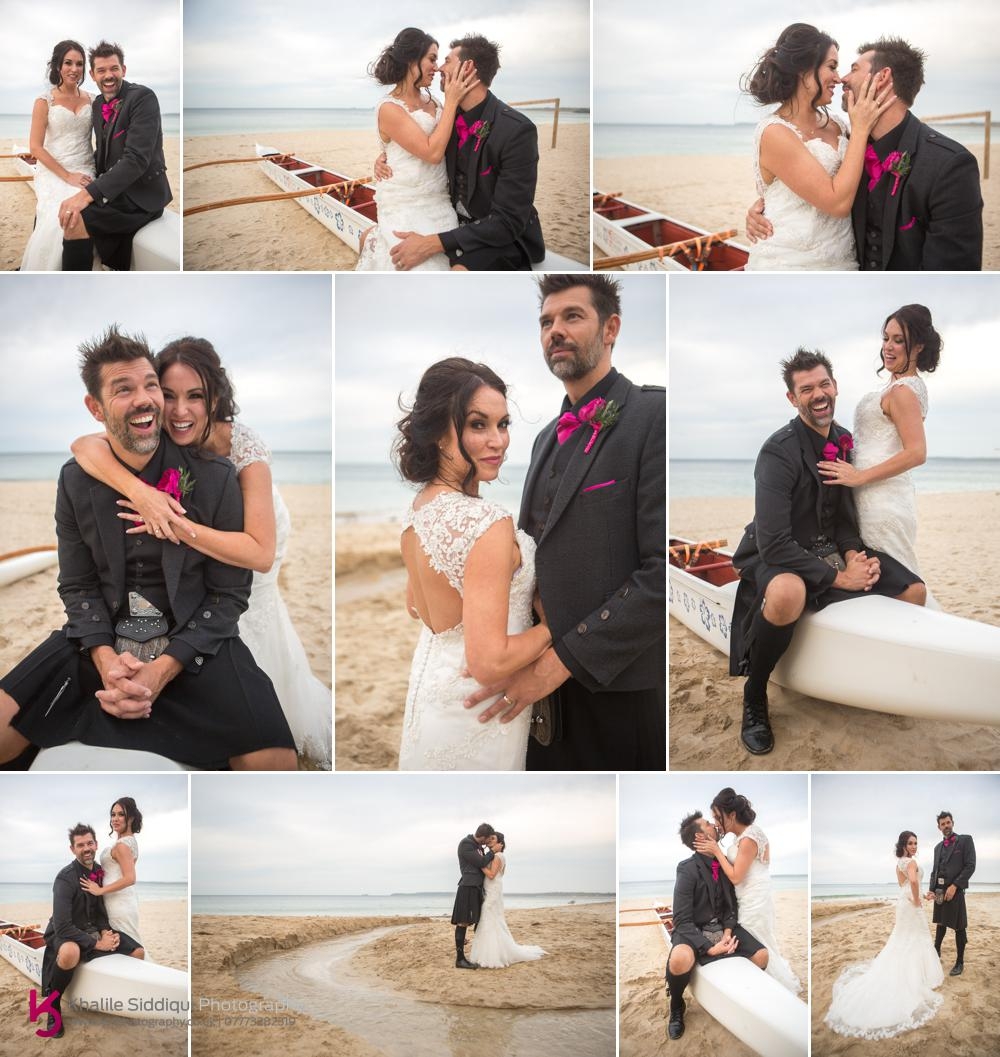 Having a nice early ceremony at midday we had a bit of time after the wedding breakfast before the evening party began so we took Sophie and Darren back onto the beach for a few more photos. For the night time party, Sophie and Darren had a friend fly in to do the DJing, who did an amazing mix, continuing in the island beach party theme.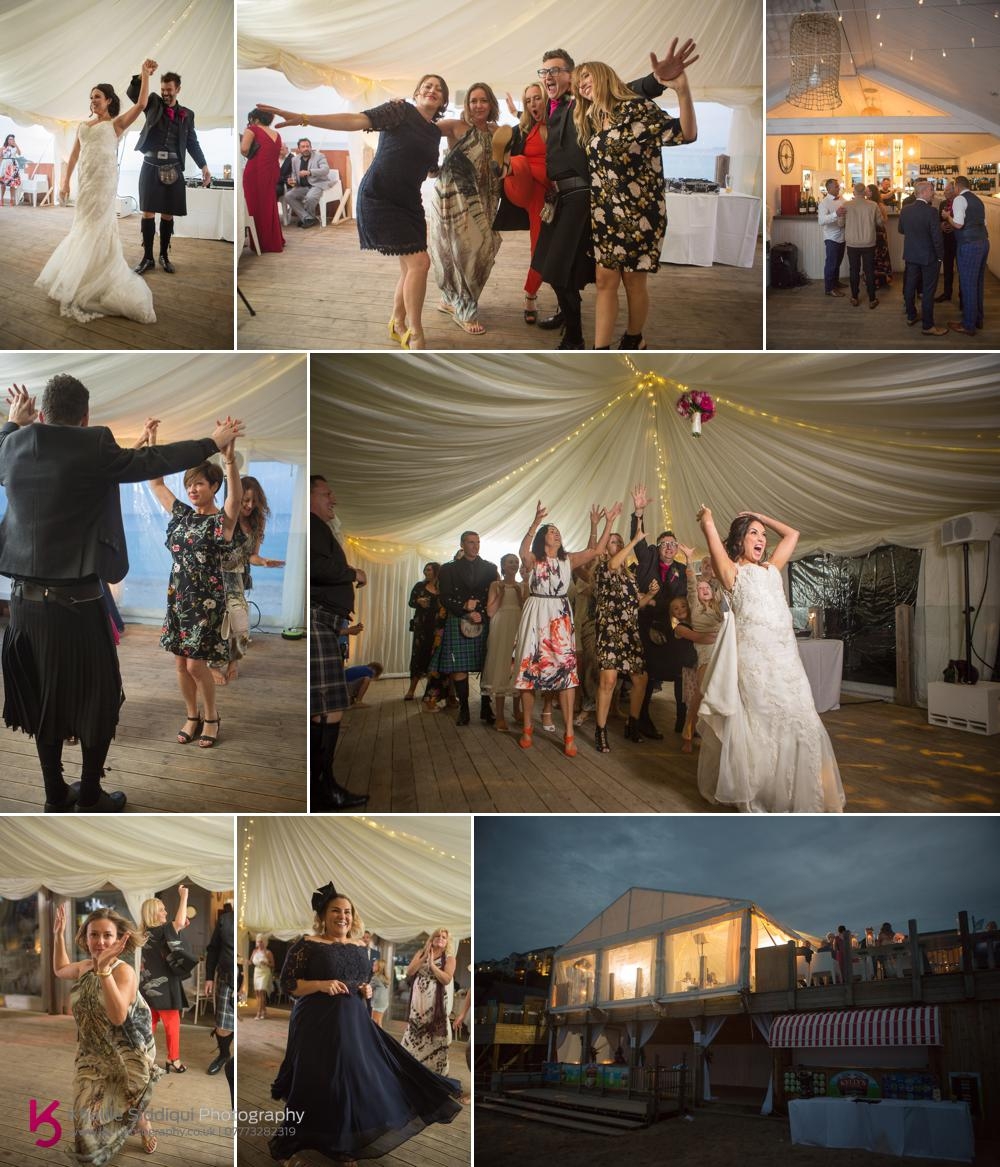 Dearest Sophie and Darren, THANK YOU SO MUCH for asking us to be a little part of your very special wedding day. Tamsyn and I loved the whole experience, and we wish you a long, happy and healthy life together!

It's not just DJ's that fly around, if you're planning your own wedding we'd love to be a part of it too, so check out our Weddings Page to get loads of info, and please do make an Enquiry.

Love K&T xx

Suppliers:



Flowers - Wedding Flowers In Cornwall

Dress - Justin Alexander supplied by - The Bridal House of Cornwall

DJ - Andy Mac of Brighton

Hair - Victoria Cregor & Kevin Ware

Makeup -

Carolina toma, SJ Froom,

Sam Enticknap

Stationery - Designed with you in mind

Tartan - Lequest

Cake - Vicky Jones