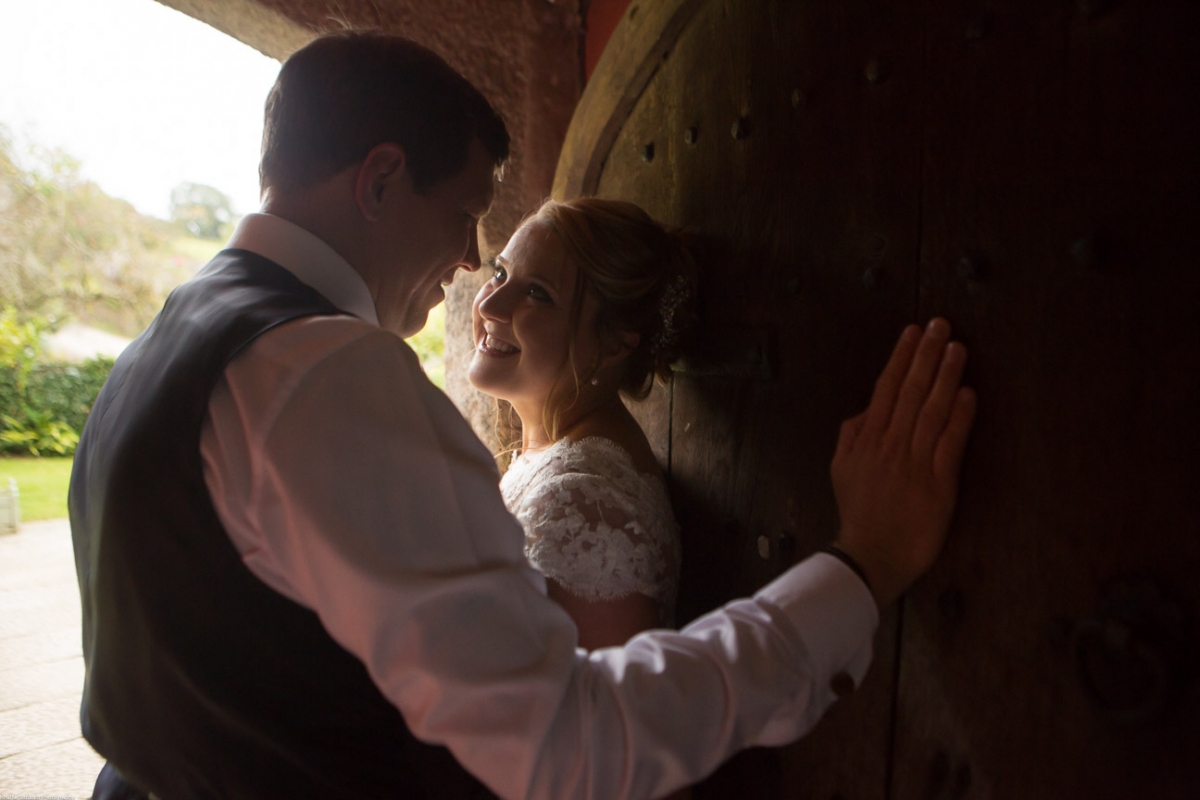 Pengenna Manor Wedding - Gabby & Allen
Share on Facebook Share on Twitter
6th September, 2017
---
oh my goodness..... what can I say I am totally speechless. You both are truly talented and capture the moments that mean the most... Thank you.
I love Pengenna Manor especially when there's a wedding on, and so when Gabby & Allen came to us about their wedding photography after receiving a recommendation I was super excited!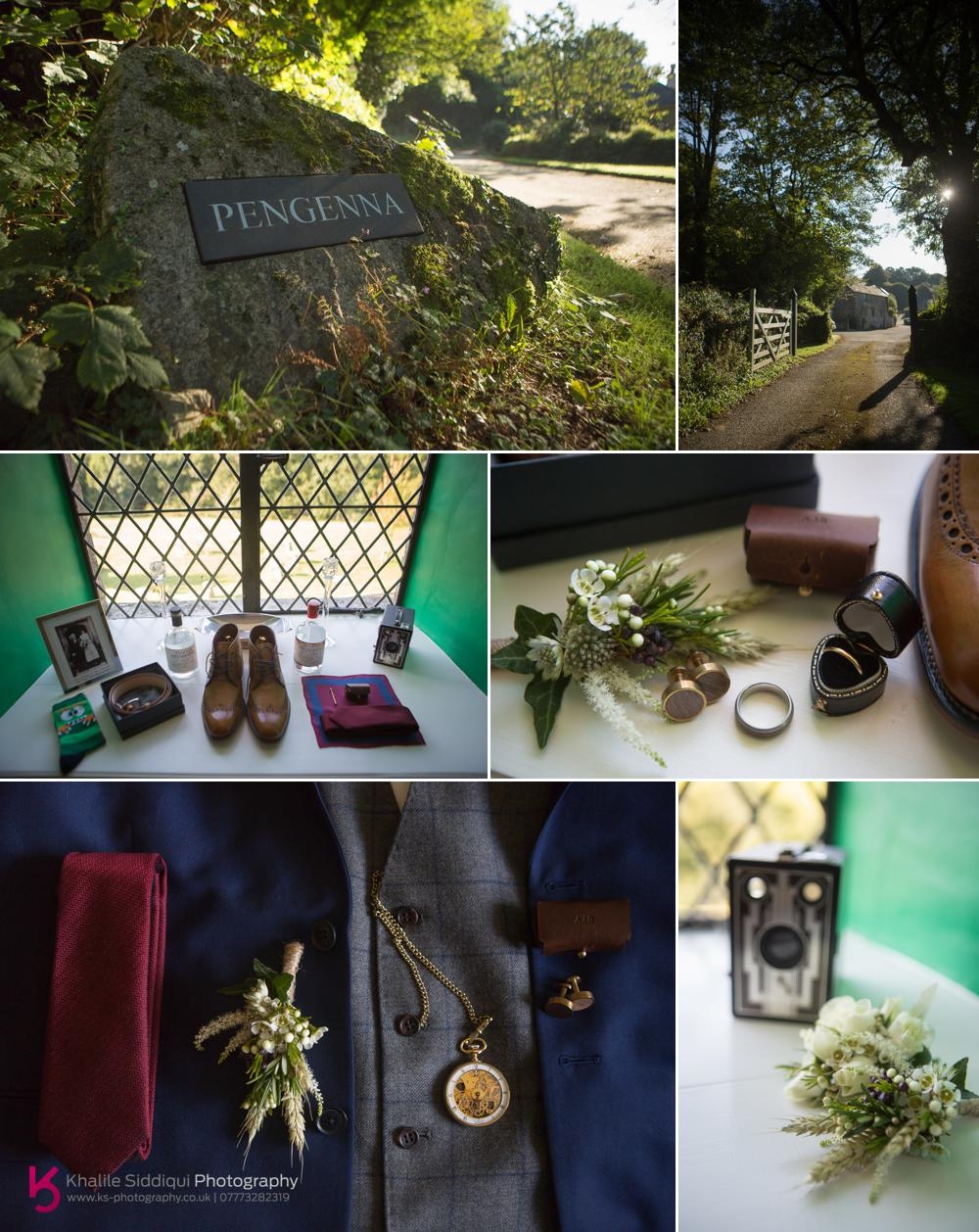 With Allen being in the army I received a super efficient itinerary for the day with photos to be taken where and when, so I was wondering just how relaxed things were going to be on the day. But when I arrived at Pengenna I found the boys having a relaxed kick around with a football, and they were all up for a bit of fun and playfulness.....RIGHT UP MY STREET.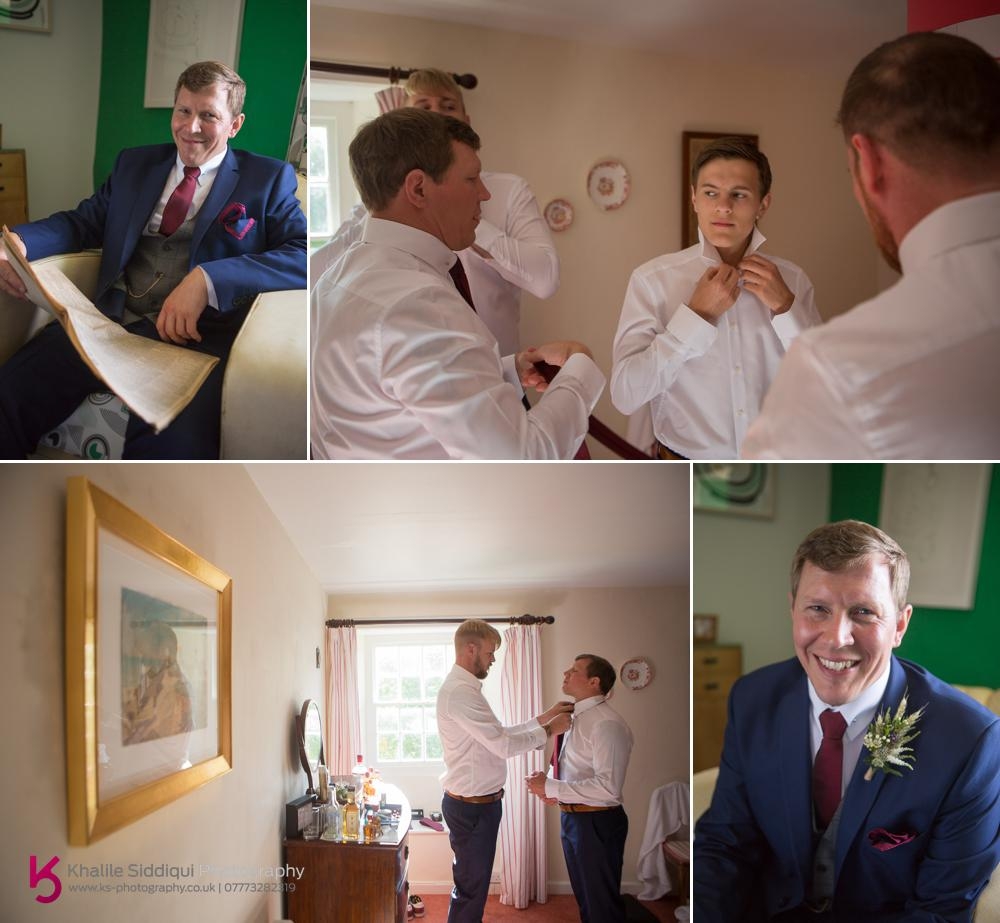 My wife Tamsyn's day started a bit earlier than mine as she was booked to do the makeup for the girls as well as performing as the second photographer, so she went straight to Gabby's parents house where the girls were getting ready. When I arrive Tams was just finishing the makeup alongside Emily who was close to finishing the hair.
After getting a few detail shots I joined Gabby, Vicky and young Briony who as well as being Gabby's cousin is also her Goddaughter, so it really meant a lot to both of them getting Gabby into the dress.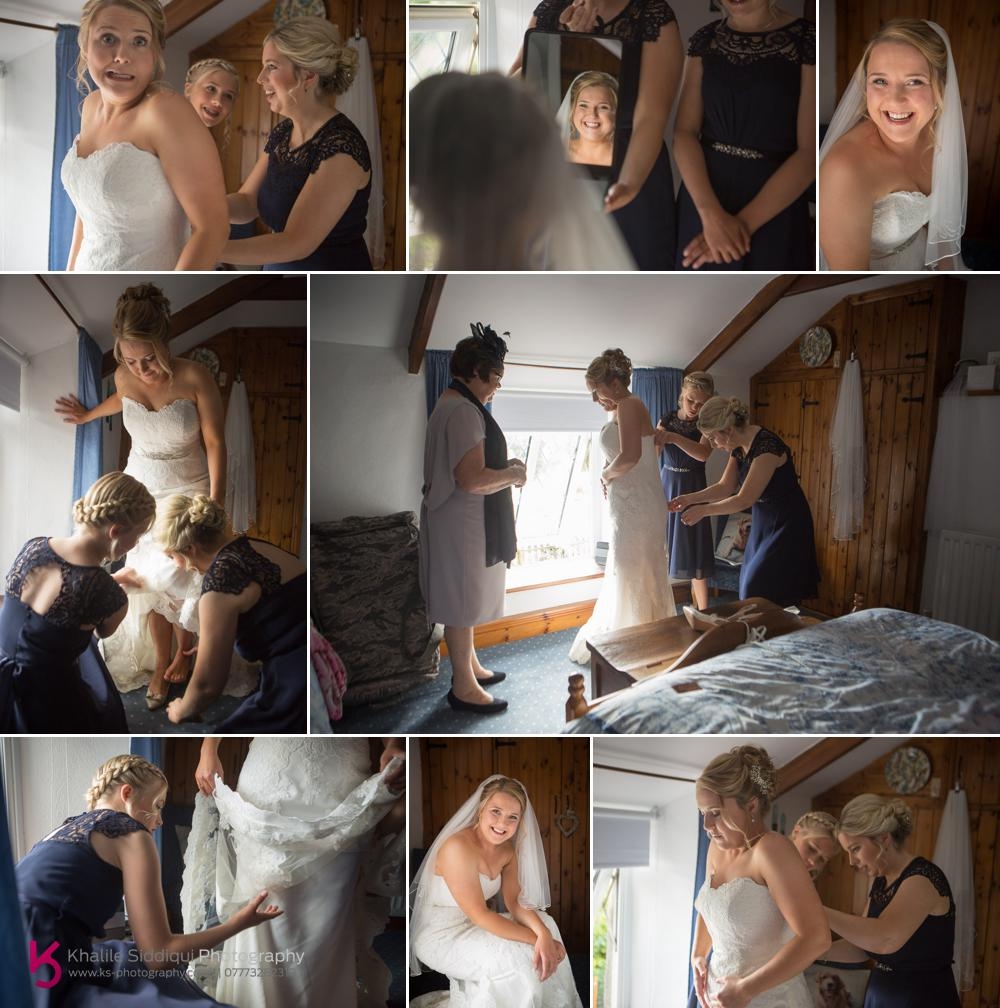 After a few relaxed group shots it was time to head outside to the waiting MG and Daimler's of HR Wedding Cars, as Gabby was under strict instructions DON'T BE LATE (Military Precision)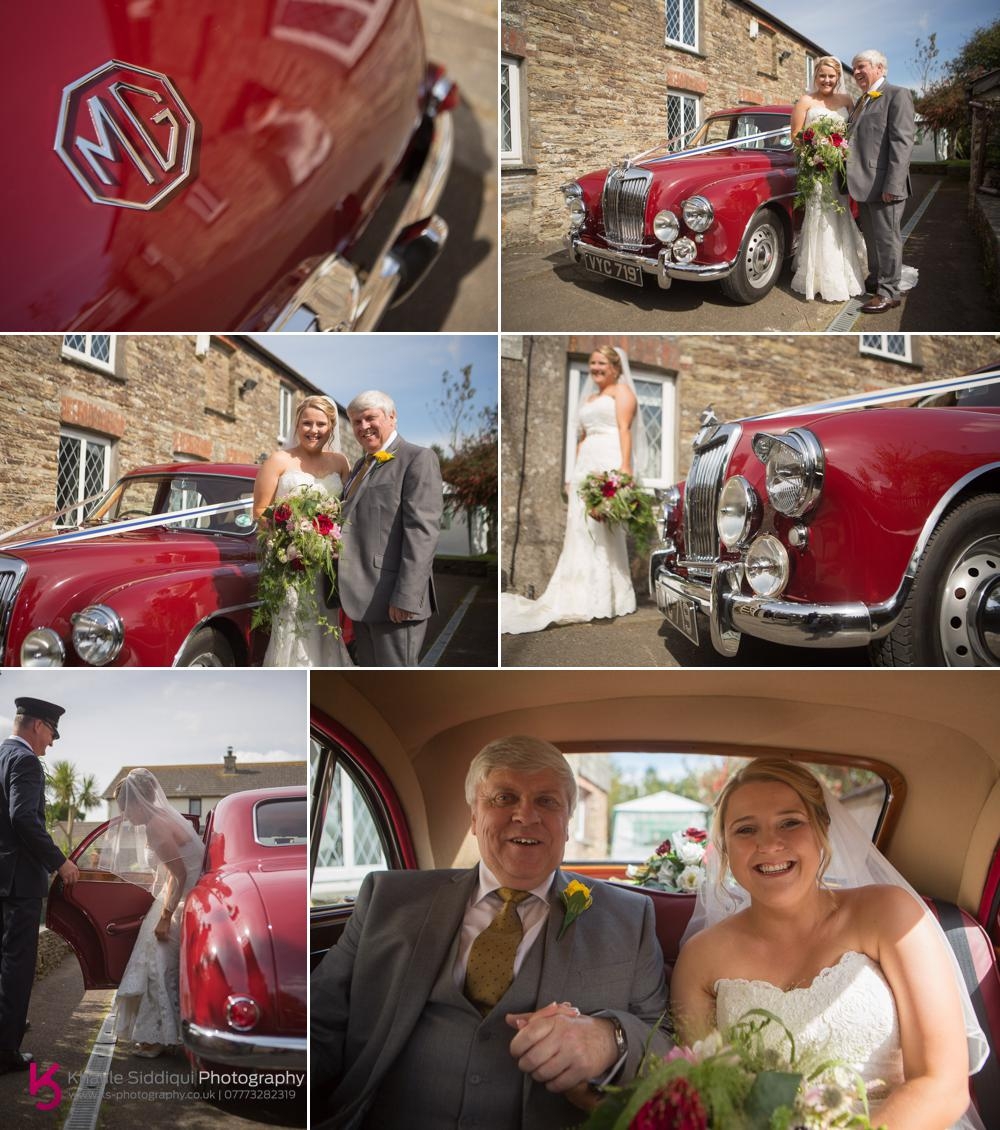 There are some beautiful churches around the county of Cornwall, some in beautiful locations, some beautiful buildings, and others really beautiful inside, but I do think St.Breoke church has it all! And now its got a really fantastic vicar too, in the guise on Nicky.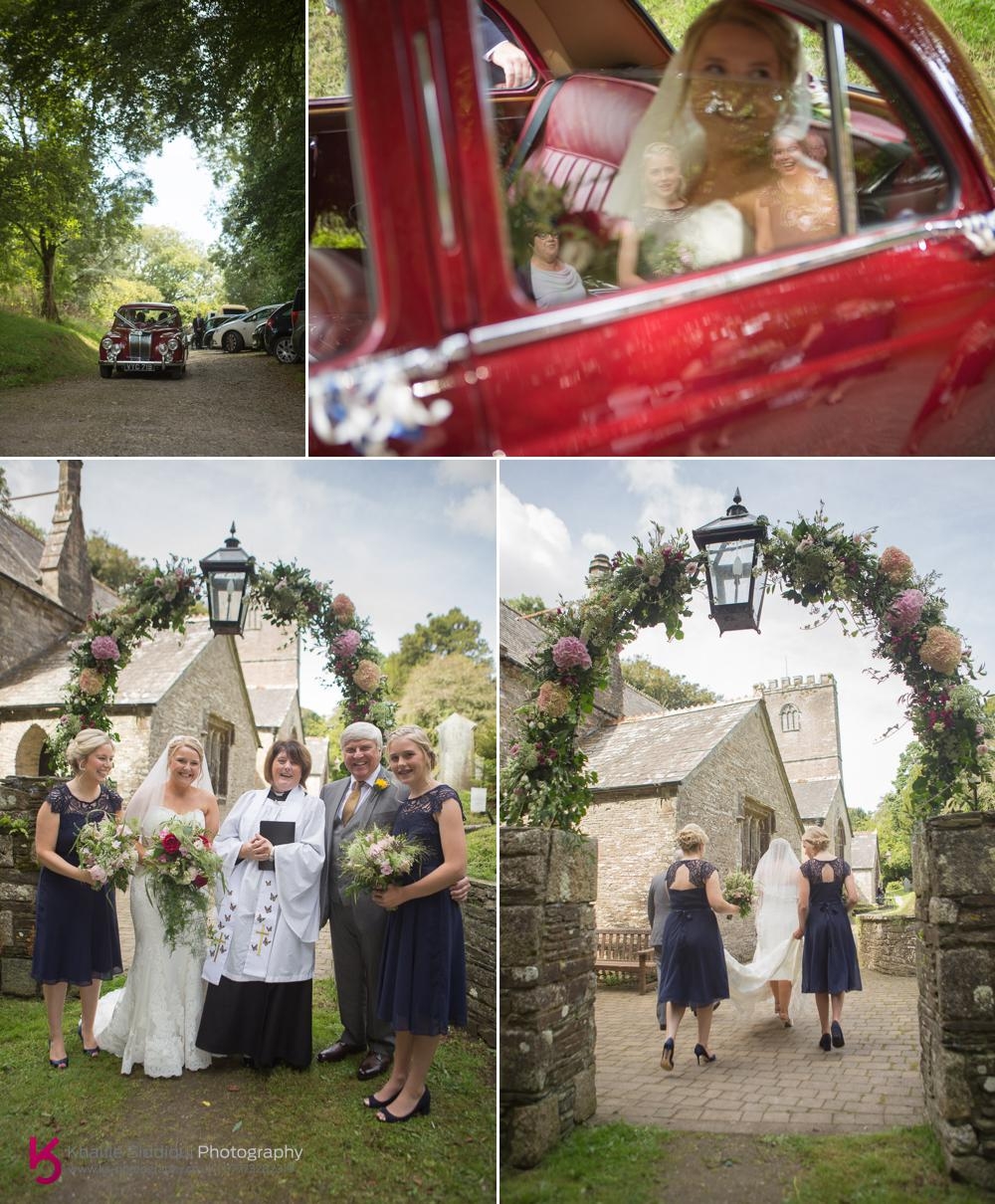 Nicky performed such a warm, personal and loving service, it really was appreciated by all.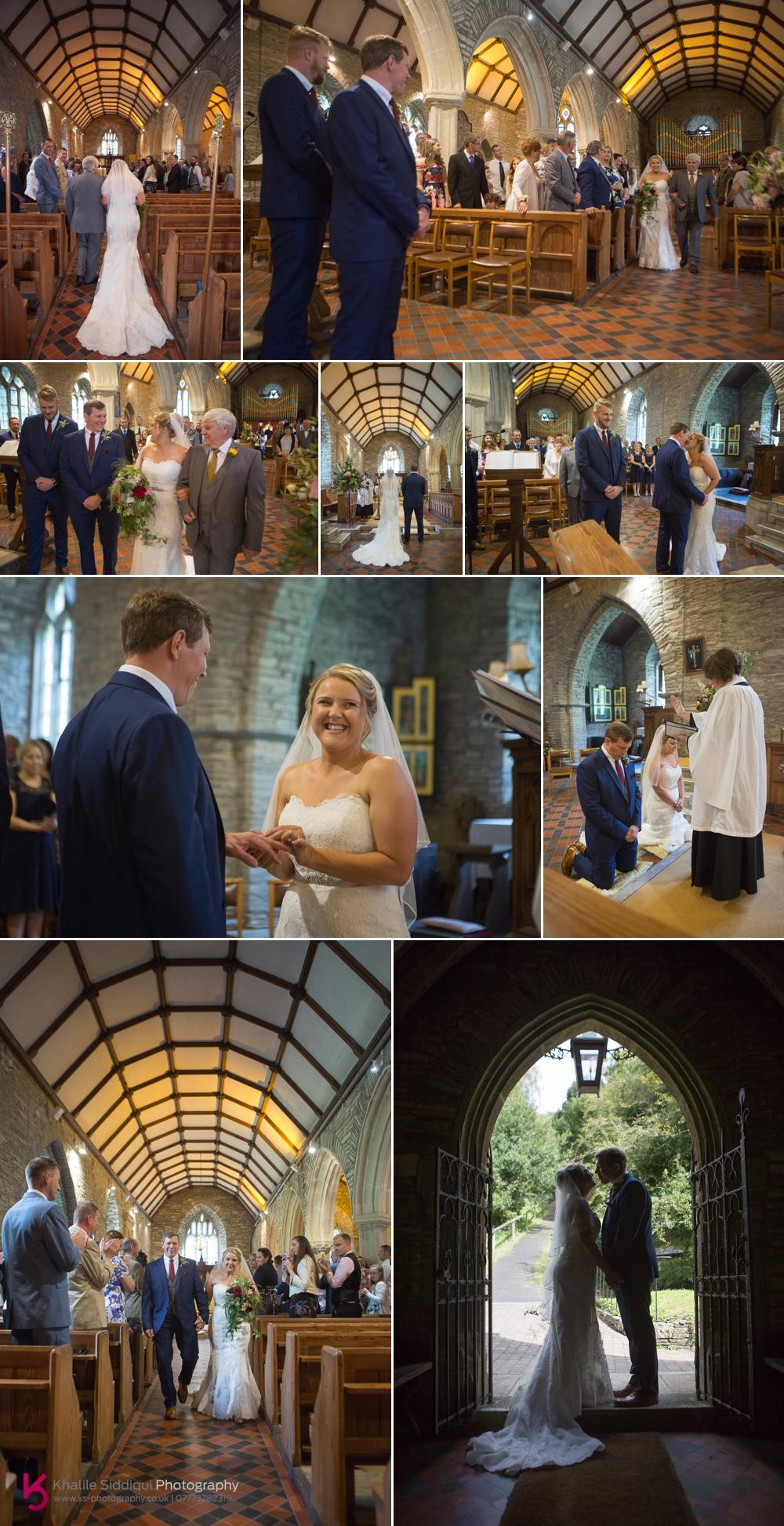 After catching all the celebrations and confetti outside the church, it was time to head back to Pengenna Manor.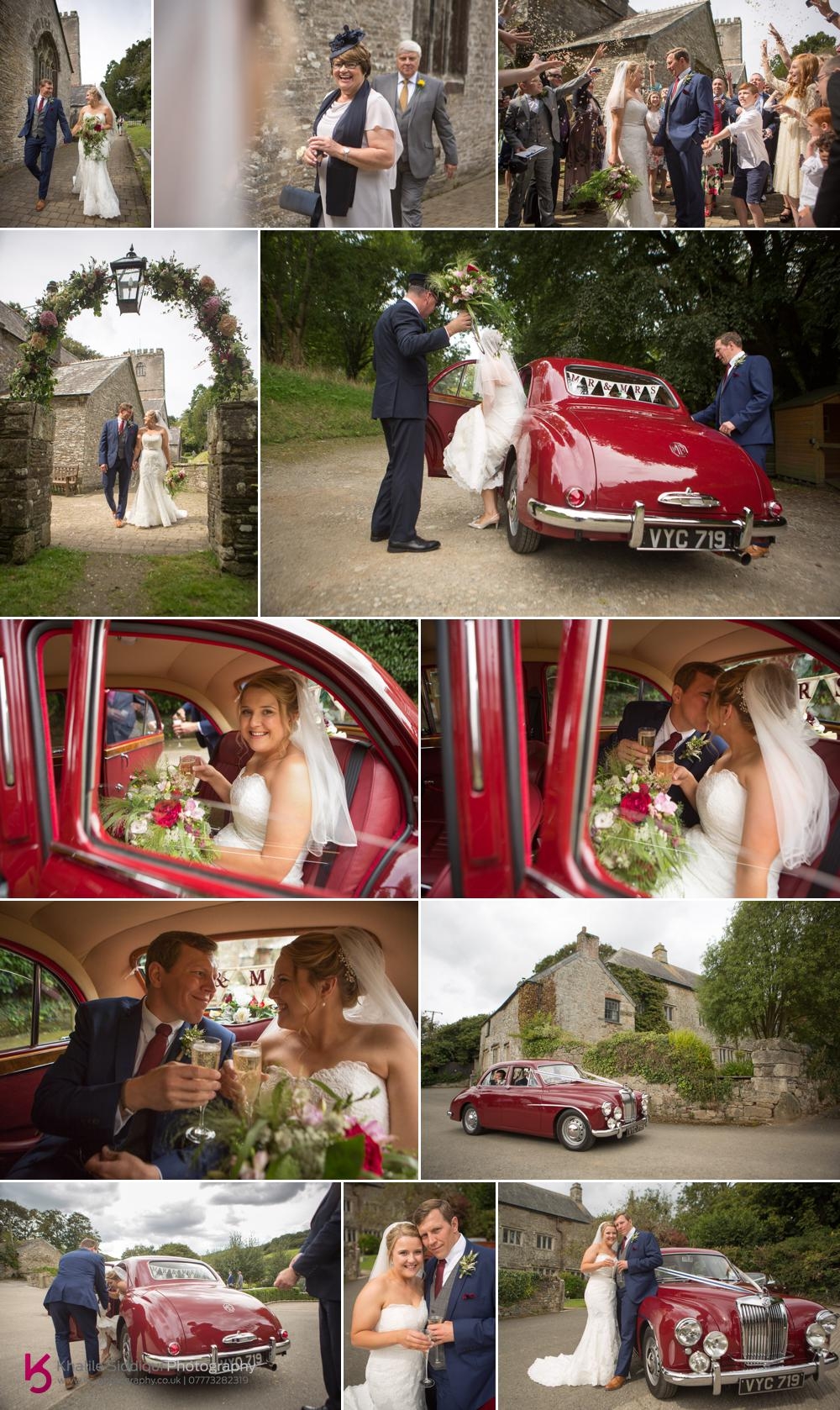 When we arrived we were greeted by the soulful sounds of Lucy Anna, with her selection of laid back acoustic covers and own tunes which were a great soundtrack to the carefully planned details of Unique Designs by Tina's Styling accompanied by English Rose Stationary.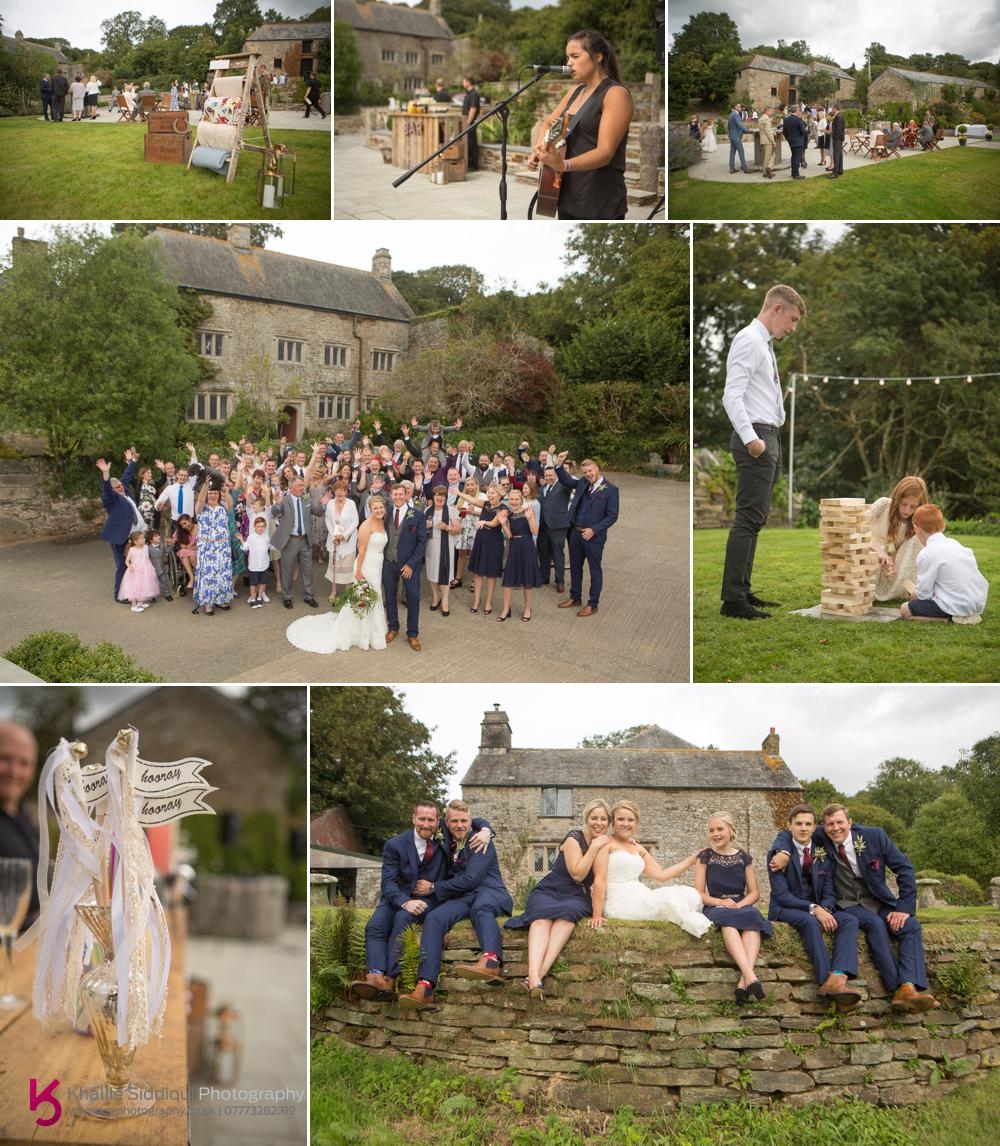 Gabby & Allen had a nice concise list of group photos which took no time at all, followed by our usual blend of playful bridal party photos.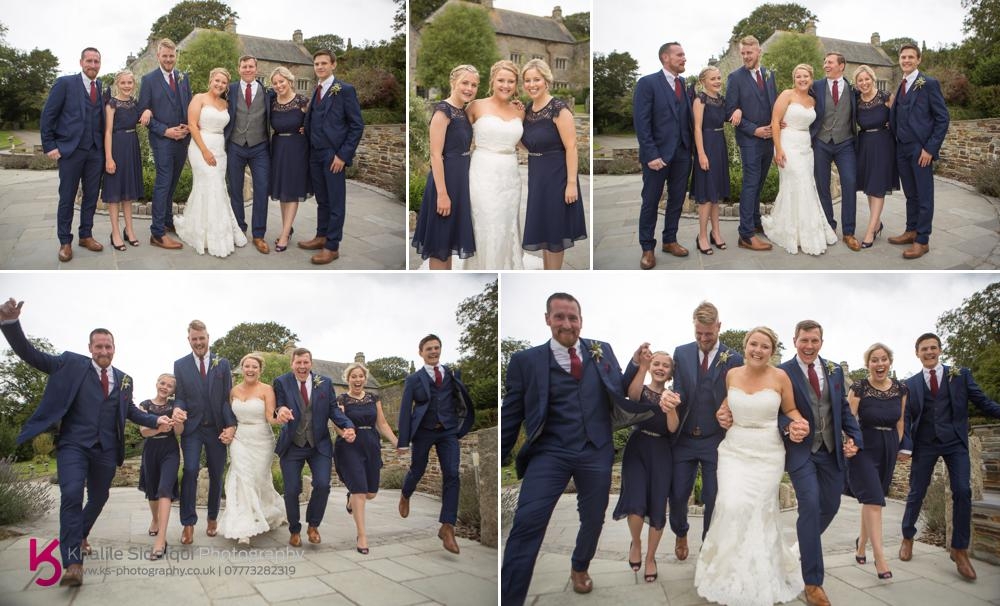 We were treated to three great speeches, each between a course within the handsome Hatch Marquee, with the plentiful food supplied by Kerra's Catering.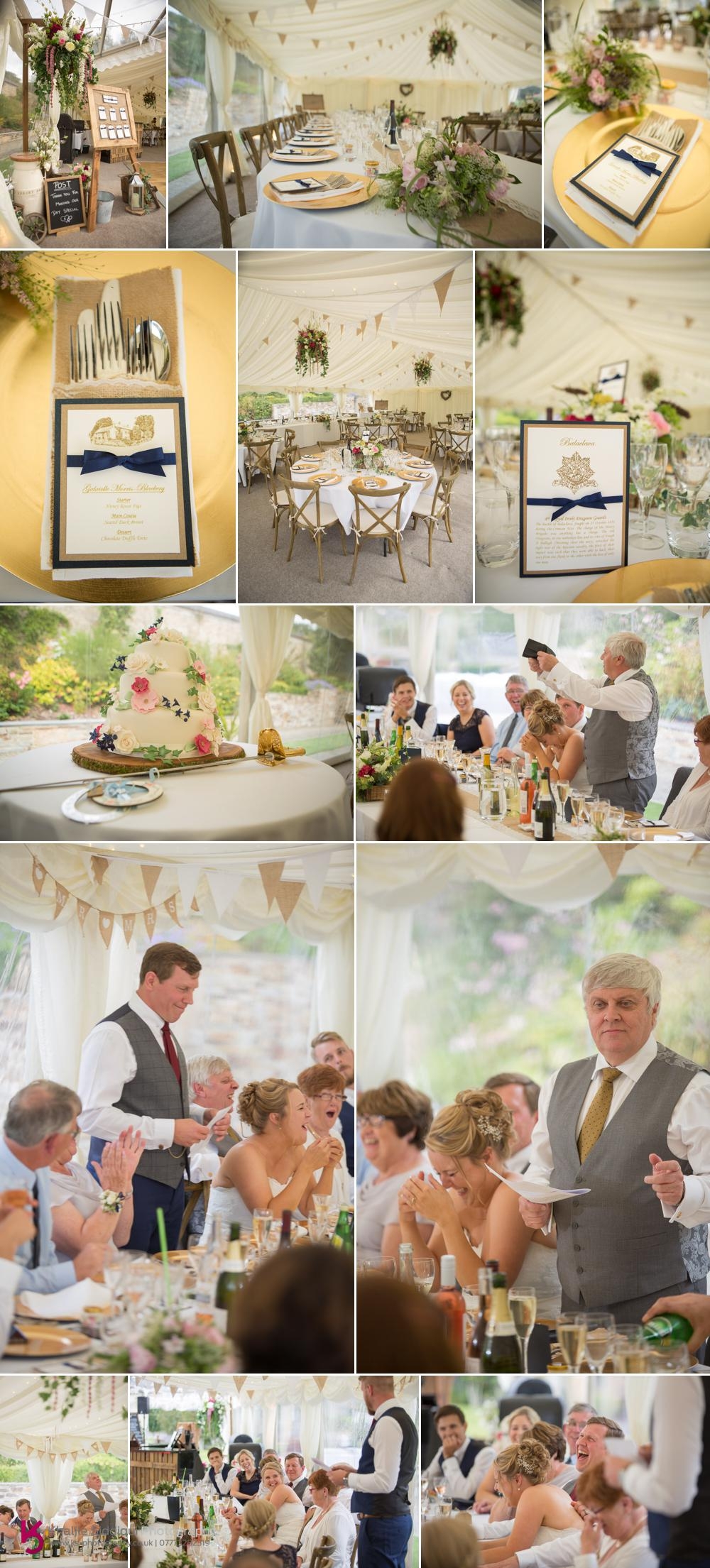 After deserts we took Gabby and Allen the short stroll down to Pengenna Manor's wooded stream.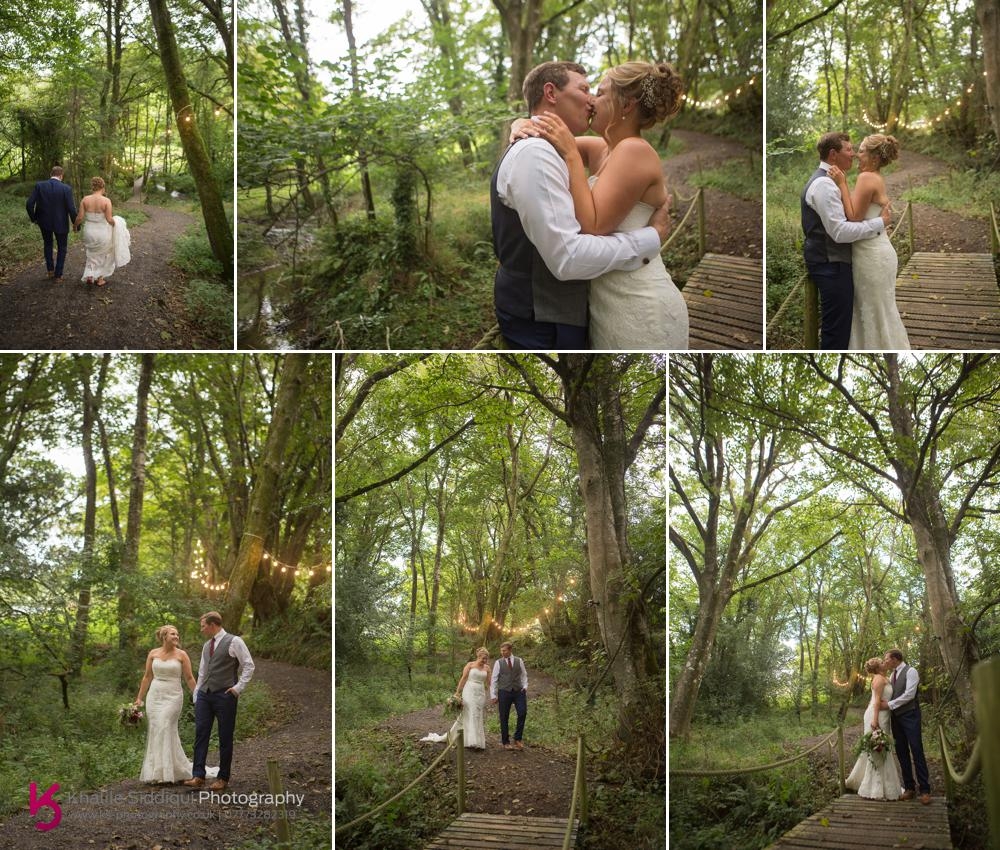 It's such an enchanting spot, that we were joined by the children attending the wedding who were inquisitive as to what we were up to (I felt like the Pied Piper)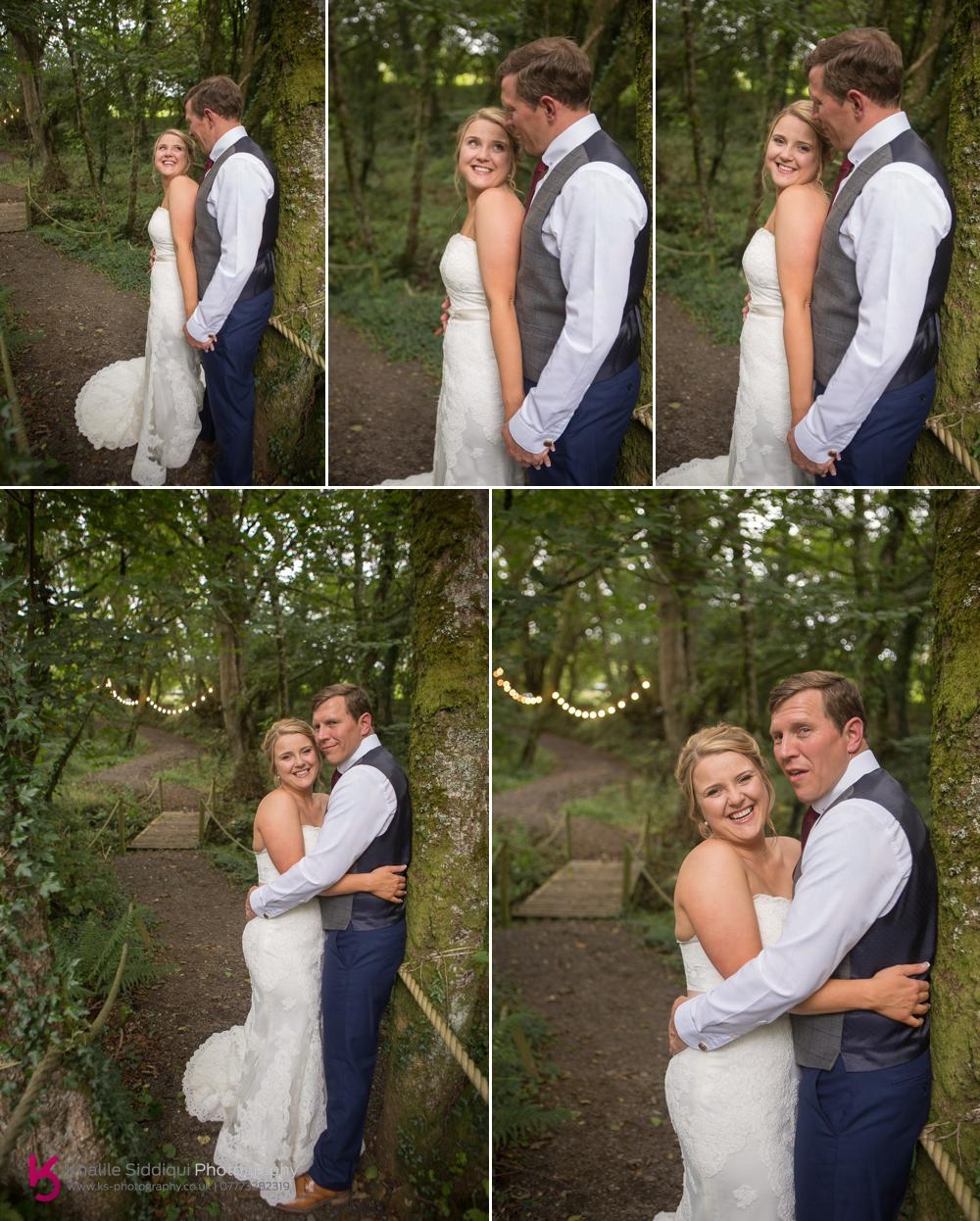 One of the thing's brides love about Tams makeup service is because she around all day as the second photographer, she's on hand to do makeup freshen ups and a change of look for the evening. But the makeup wasn't the only thing that changed, Gabby changed into a second wedding dress too!!!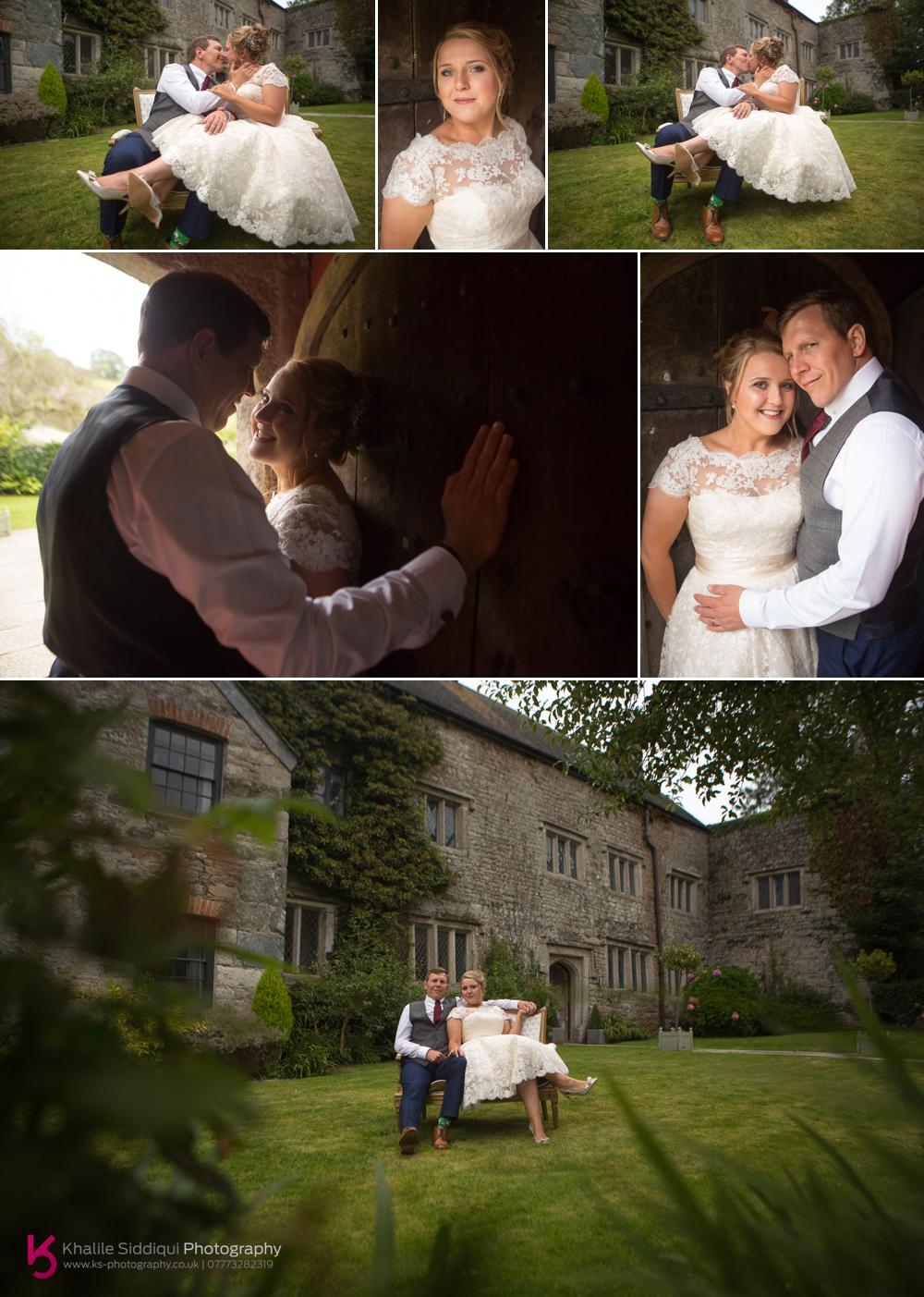 In the evening Gabby & Allen chose R2 Events for their disco, and after a bit of persuading, they performed a very short first dance, just long enough to get everyone onto the dance floor.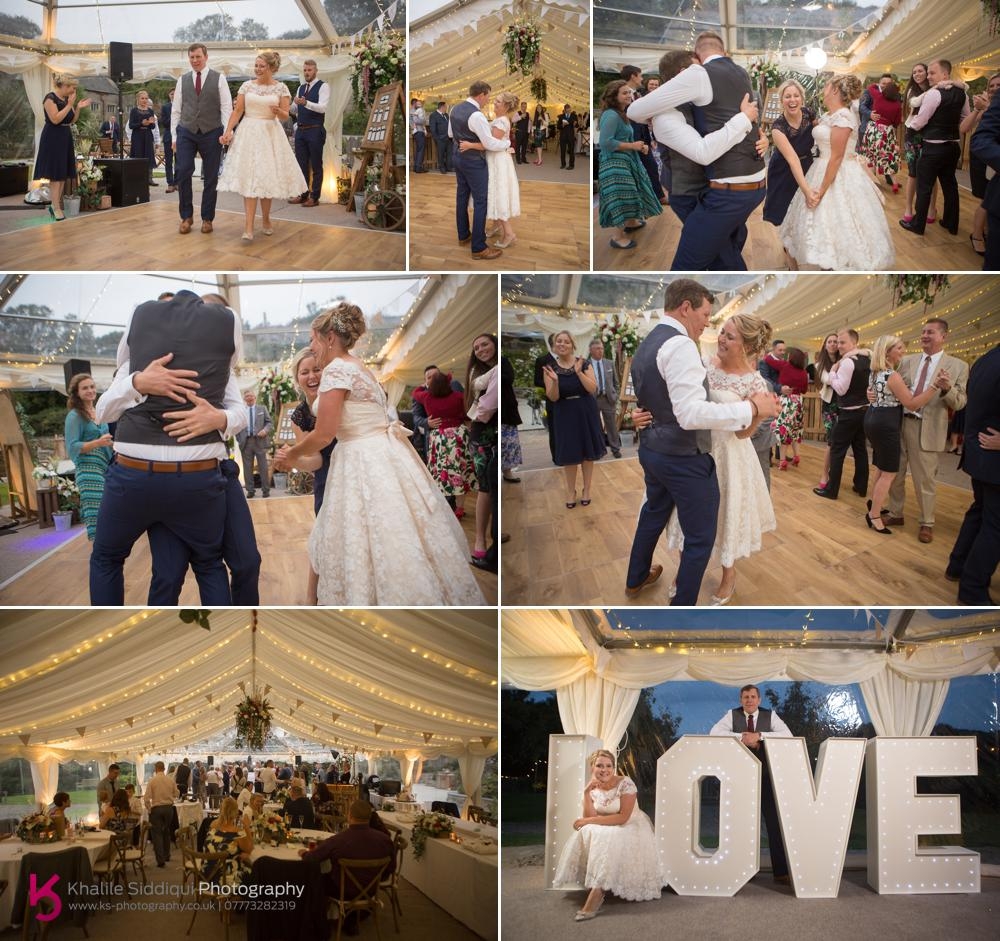 Dearest Gabby and Allen, THANK YOU so much for asking us to be a part of your beautiful wedding day. We really are honoured and grateful for the experience! If you're planning your own wedding please do check out our main weddings page and get in touch as we do travel.
Love
K&T xx
Suppliers:

Make up - Tamsyn Siddiqui Makeup Artist & Beauty Stylist

Hair - Emily's Professional Hair Dressing
Cars - HR wedding Cars
Dress - The Bridal House of Cornwall
Suits - Next
Flowers - Flowers From Bruallen
Details - Unique Designs by Tina
Stationery - English Rose Stationary
Dj - R2 Events
Singer - Lucy Anna Singer
Marquee - Hatch Marquees
Bar - Bars with Legs