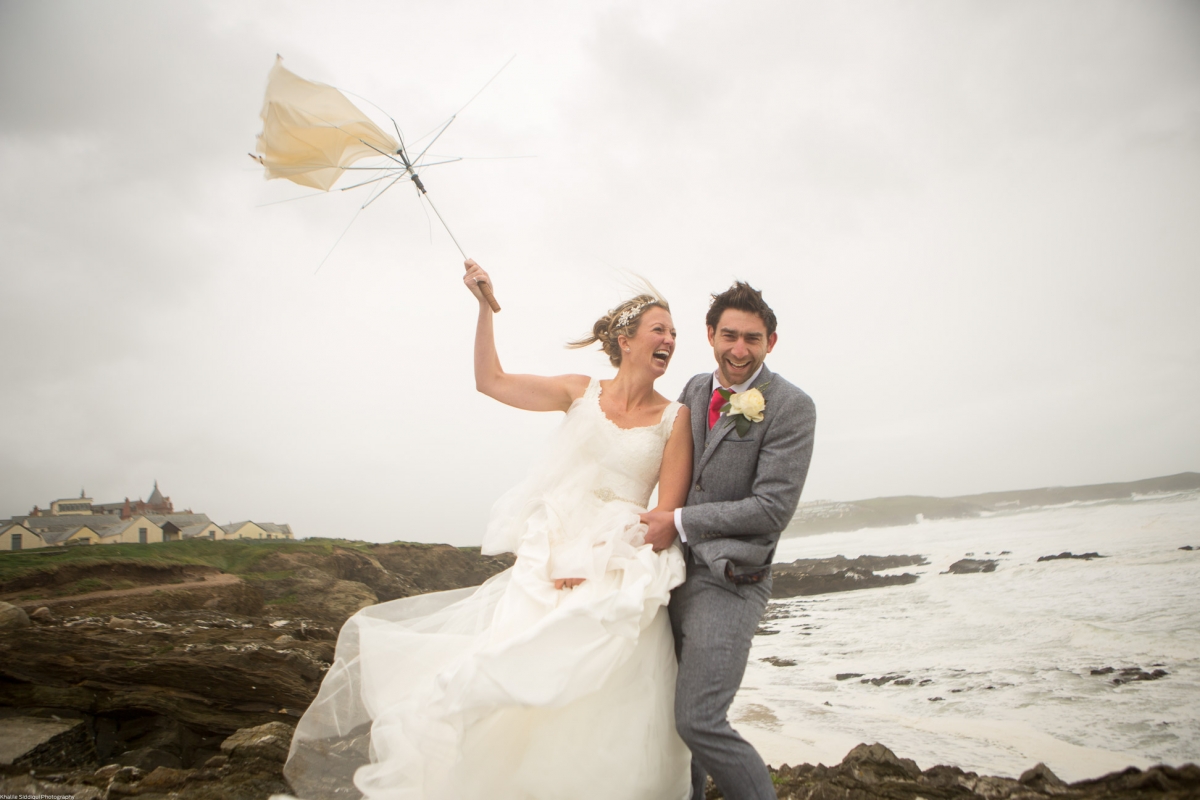 Pendennis Castle Wedding - Sandi & Olly
Share on Facebook Share on Twitter
2nd November, 2017
---
What a truly amazing day we had and we are so lucky to have had it all captured by such a talented and lovely photographer, Khalile. He has captured our personalities in these photos which will help has relive the day over and over again. Thank you so much for being a part of the best day of our lives.


Sandi & Olly came to me about their Pendennis Castle wedding photography needs after being past neighbours of ours which is a first for me. We did a family photo session for them about a year ago when Sandi mentioned about them getting married and asked about shooting their wedding, to which I was really excited about, as knowing it was a Newquay based wedding I knew it was going to be FULL of spirit and I wasn't disappointed.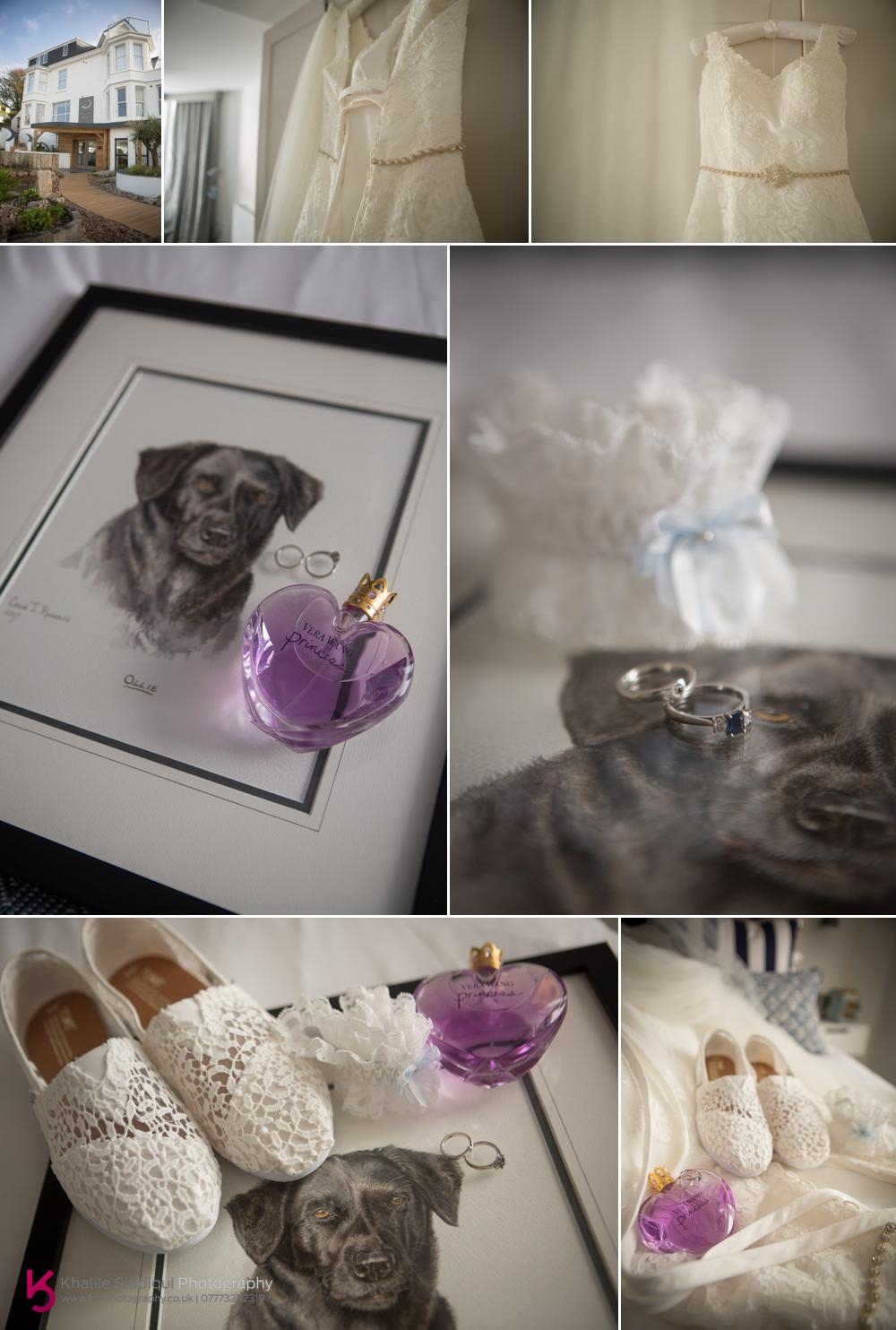 Even the weather was full of spirit, as we had the full force of hurricane Brian to contend with, but having shot many weddings at Pendennis Castle I wasn't fazed at all, as when I went to bed I had the whole day mapped out in my head using all the contingency locations I could think of. BUT, when I awoke it was to a message on my phone from Sandi saying how much she hated indoor photos and still wanted to get the majority of the photo done outside, to which I responded I'll do what you want, so we'll have to hope for the best.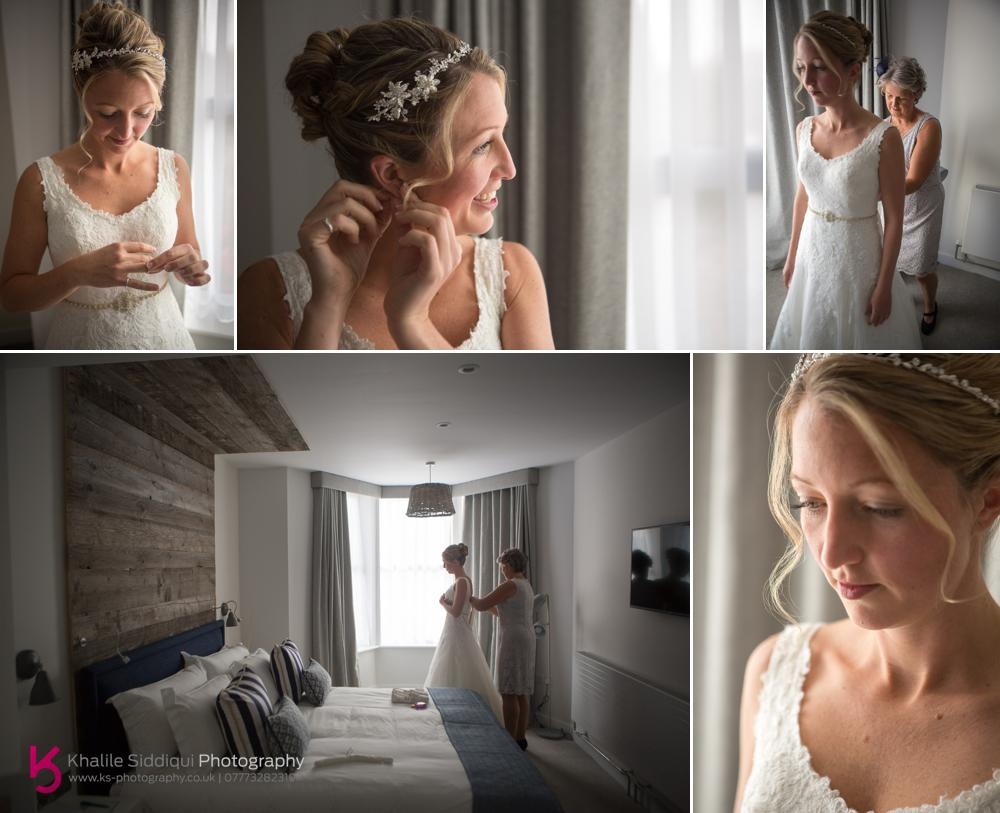 Sandi and her six bridesmaids were getting ready in the very newly developed St.Michaels hotel in Falmouth, in fact they were the first people to sleep in the beautifully appointed room.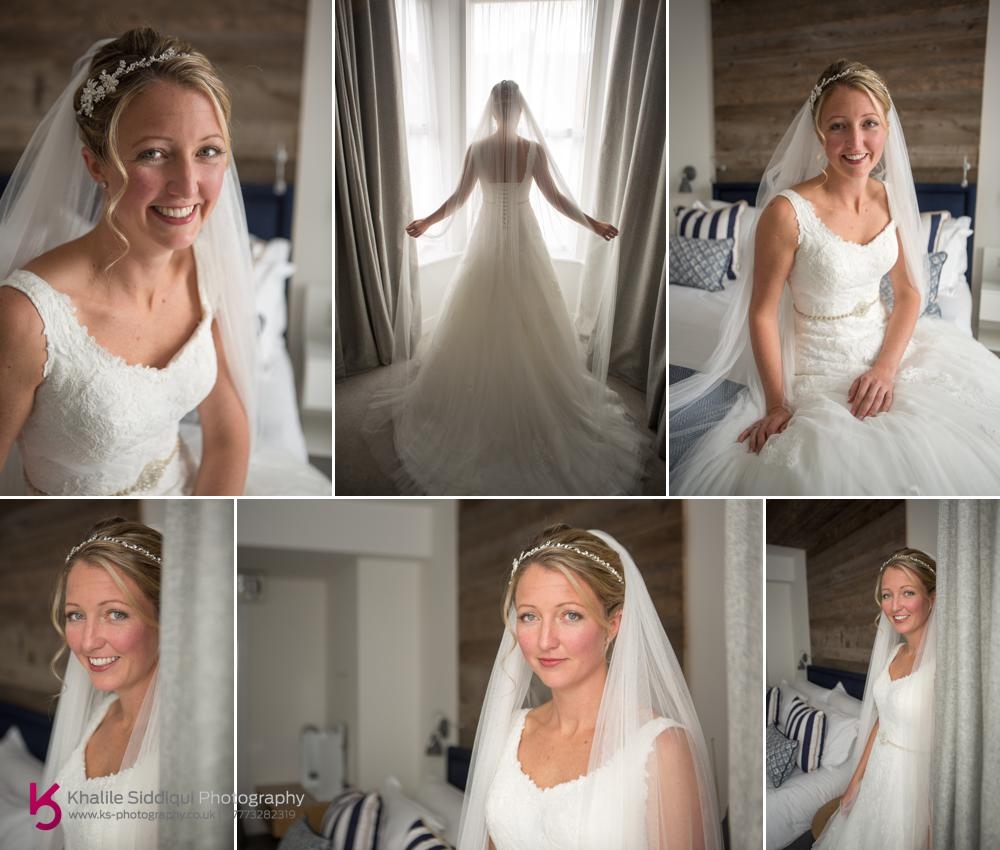 Sandi wanted just her mother Nicky to help her into her beautiful 'Maggie Sottero' bridal gown, which she'd bought from Amanda K in Truro, as she'd kept the dress a secret from all but her mother.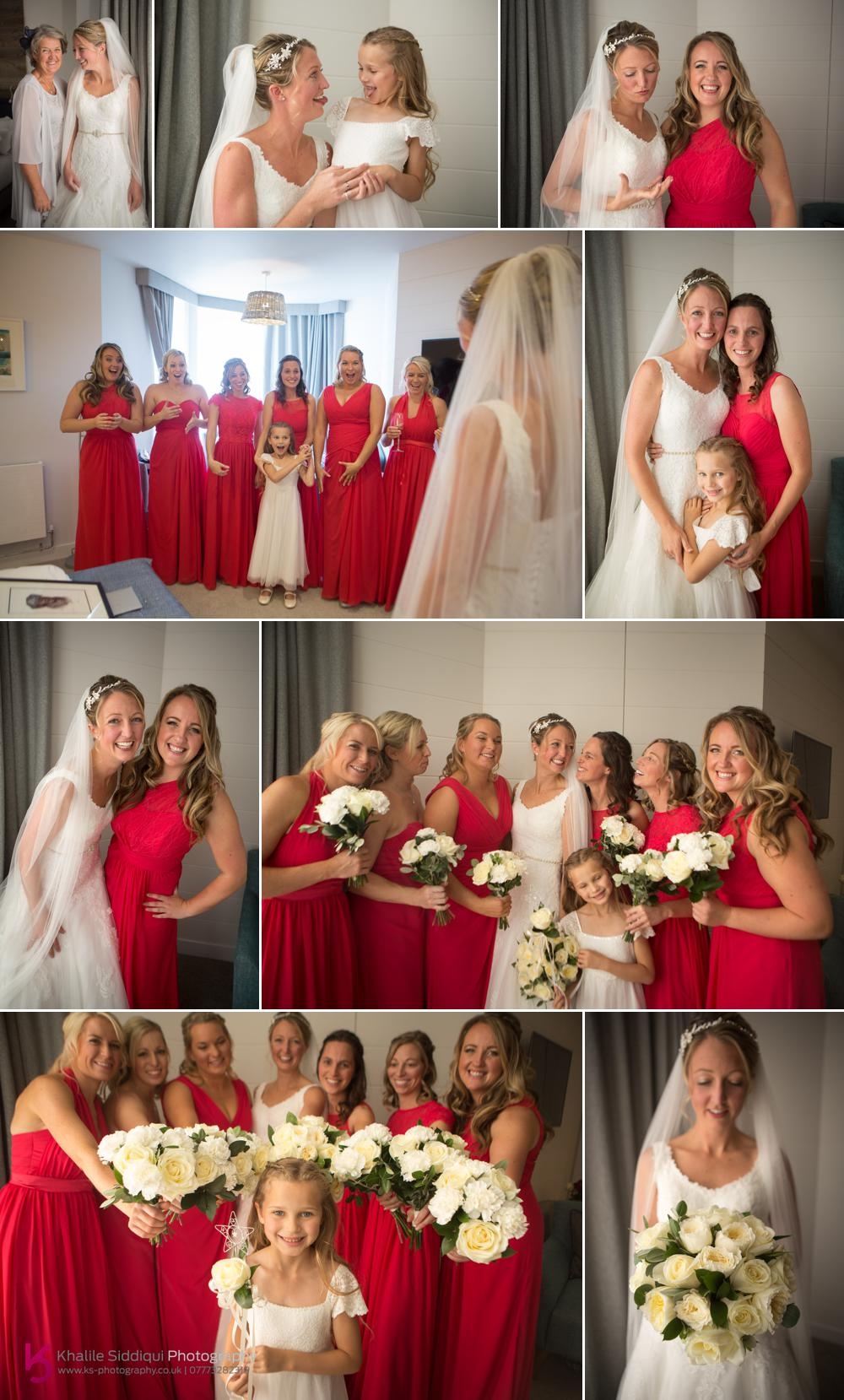 Her bridesmaids and flower girl really were a lovely bunch, and getting a few relaxed photos with them all before we left for Pendennis Castle certainly wasn't a chore!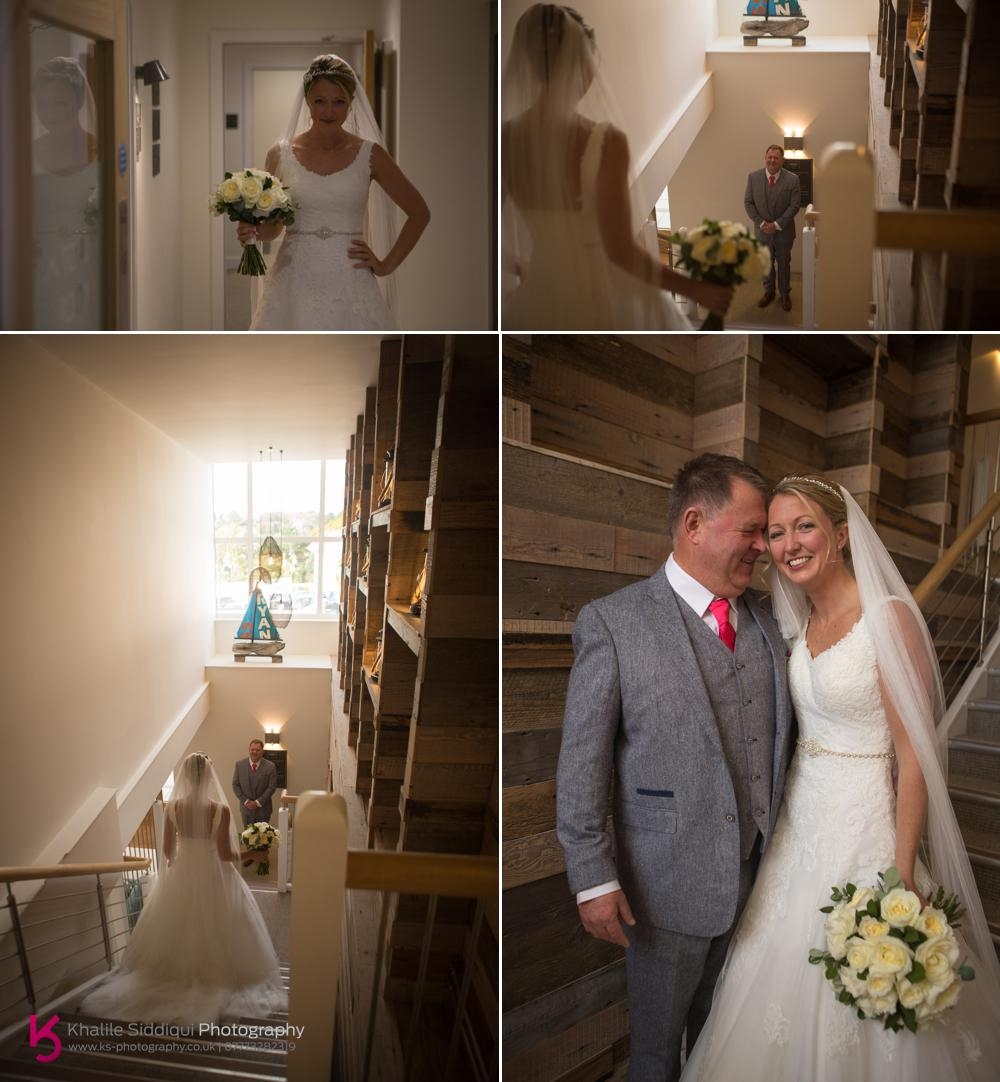 I always love that moment when Daddy gets to see his little girl in her wedding dress for the first time.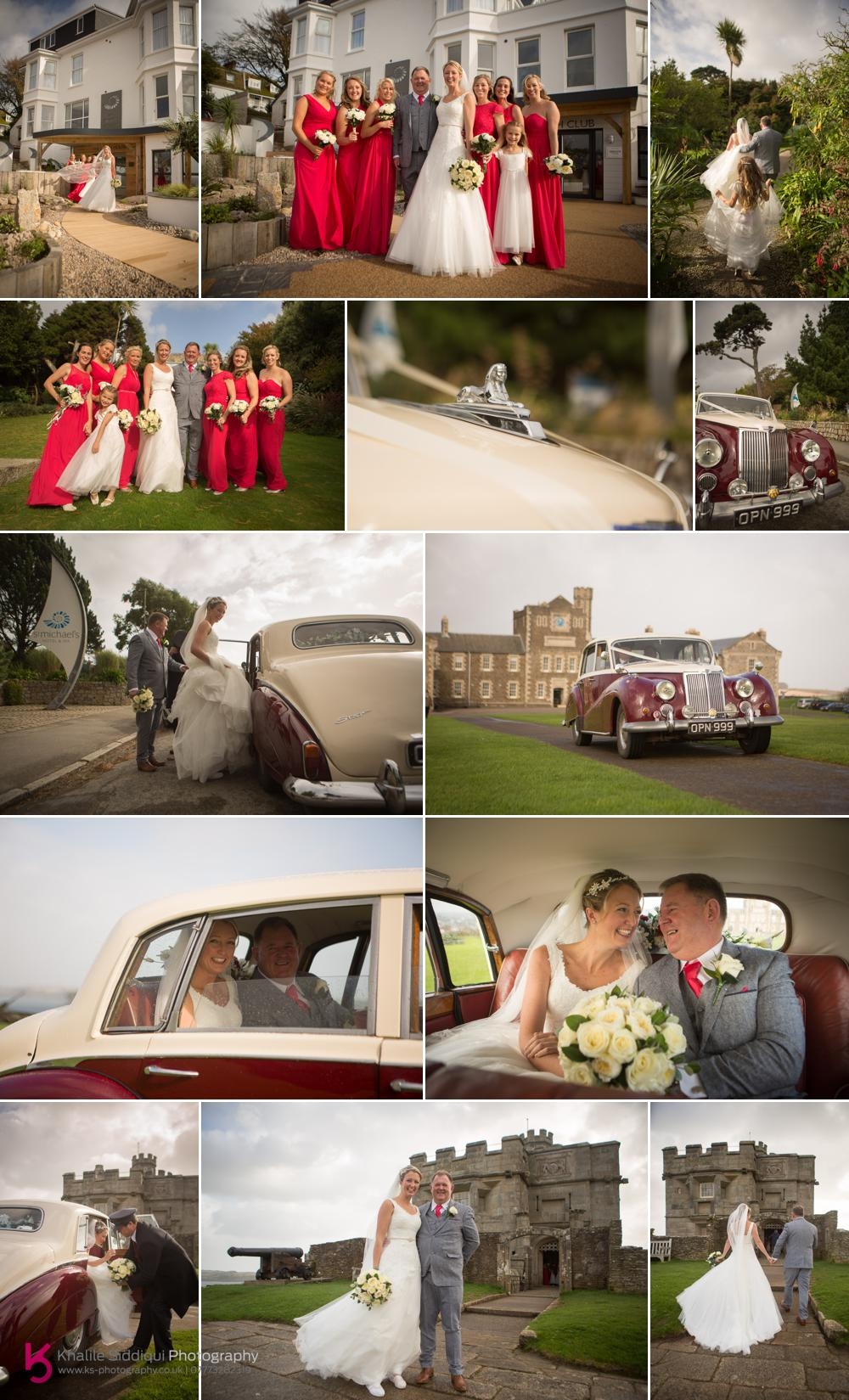 When we left the hotel we couldn't believe our luck as it had just poured down with heavy rain, but as we left for Pendennis the sun put in an appearance, for a while at least.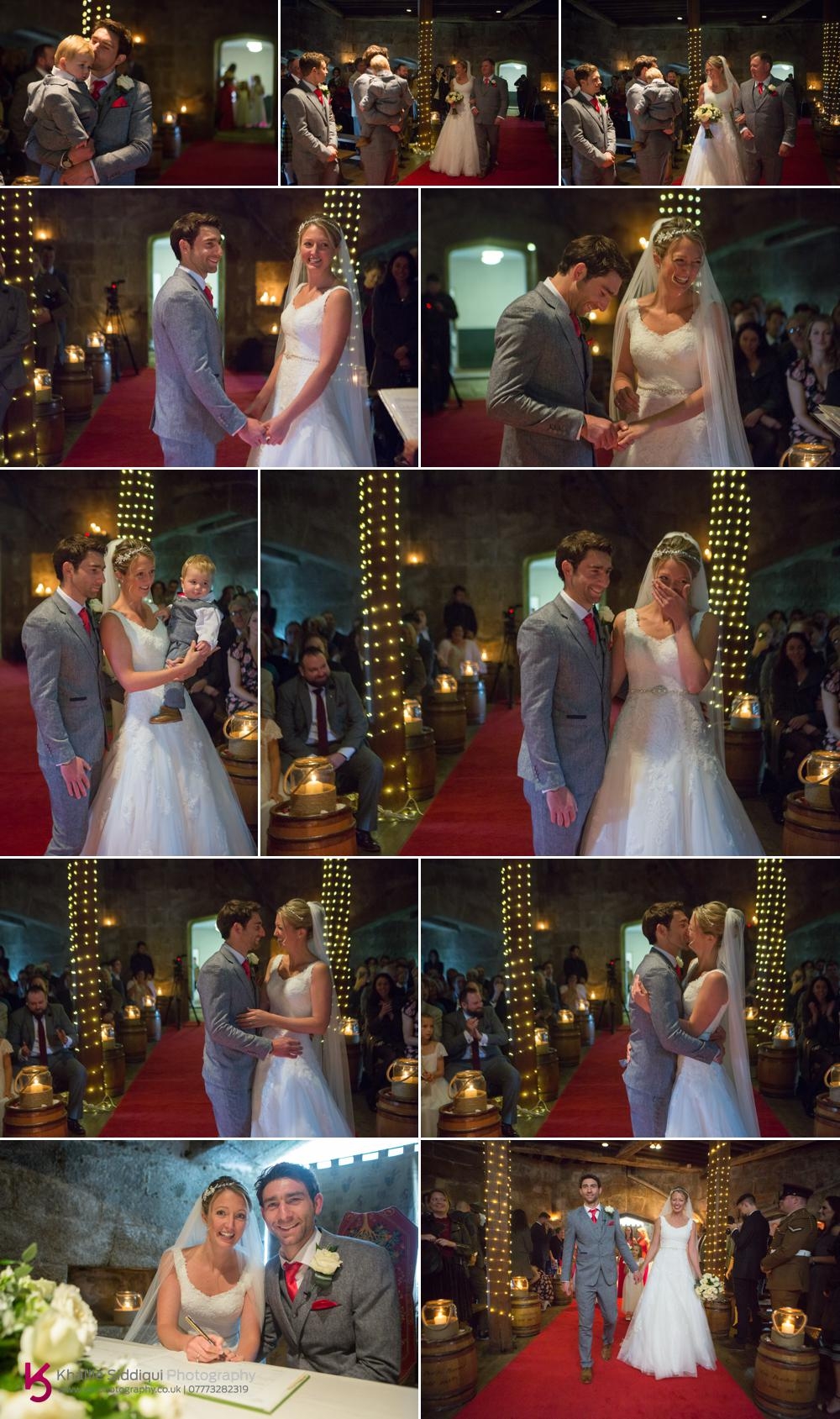 When we arrived at the castle Olly and their handsome little man were waiting patiently at the end of the red carpet for the arrival of the bridal procession.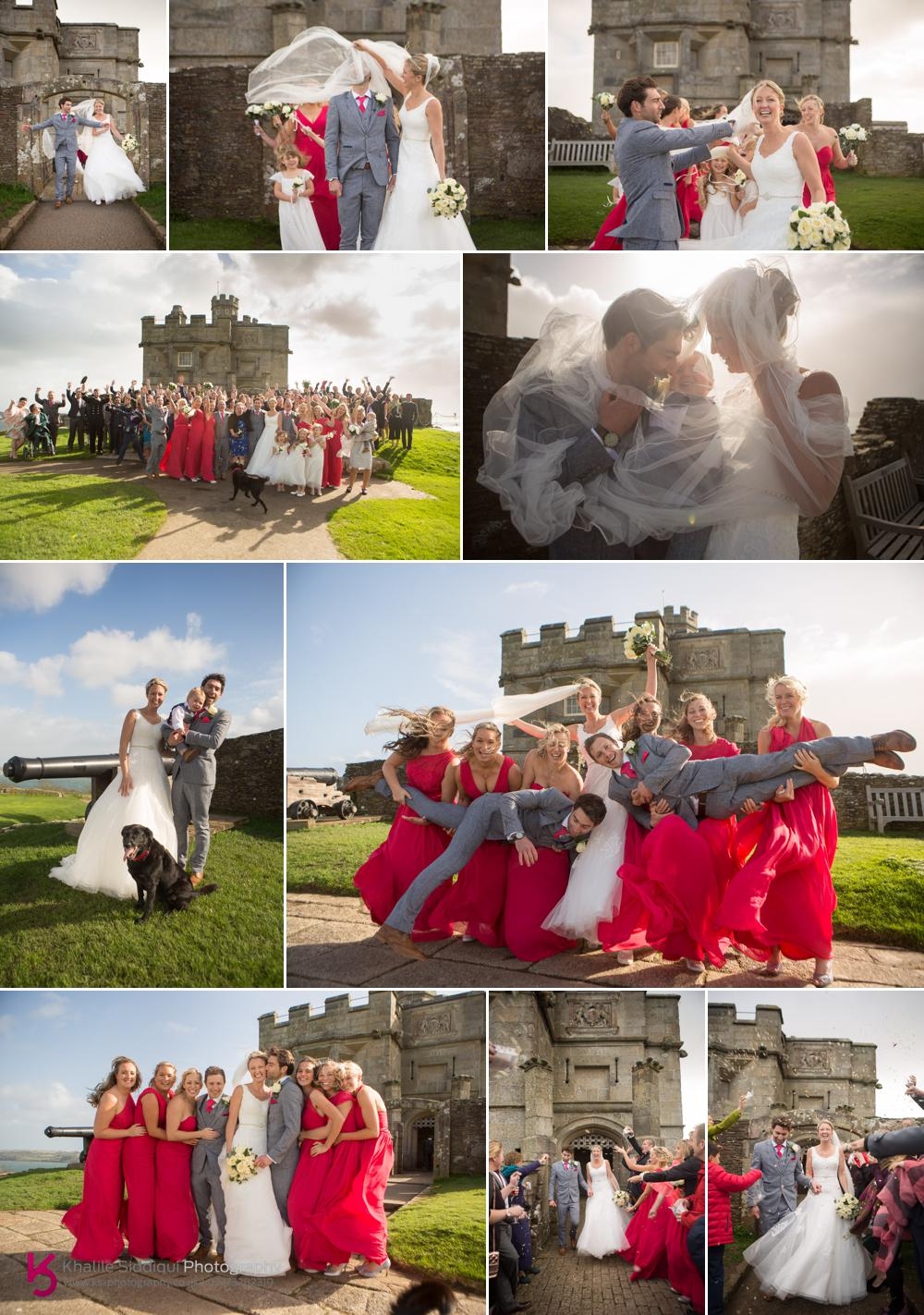 While Sandi & Olly signed the register the rain stopped and so we didn't waste any time in getting the guests out in the 50mph winds to capture the group photo of everyone, and can you believe it, the sun even came out and gave us blue skies for a while, so we kept trying our luck and managed to get ALL of the group photos taken outside.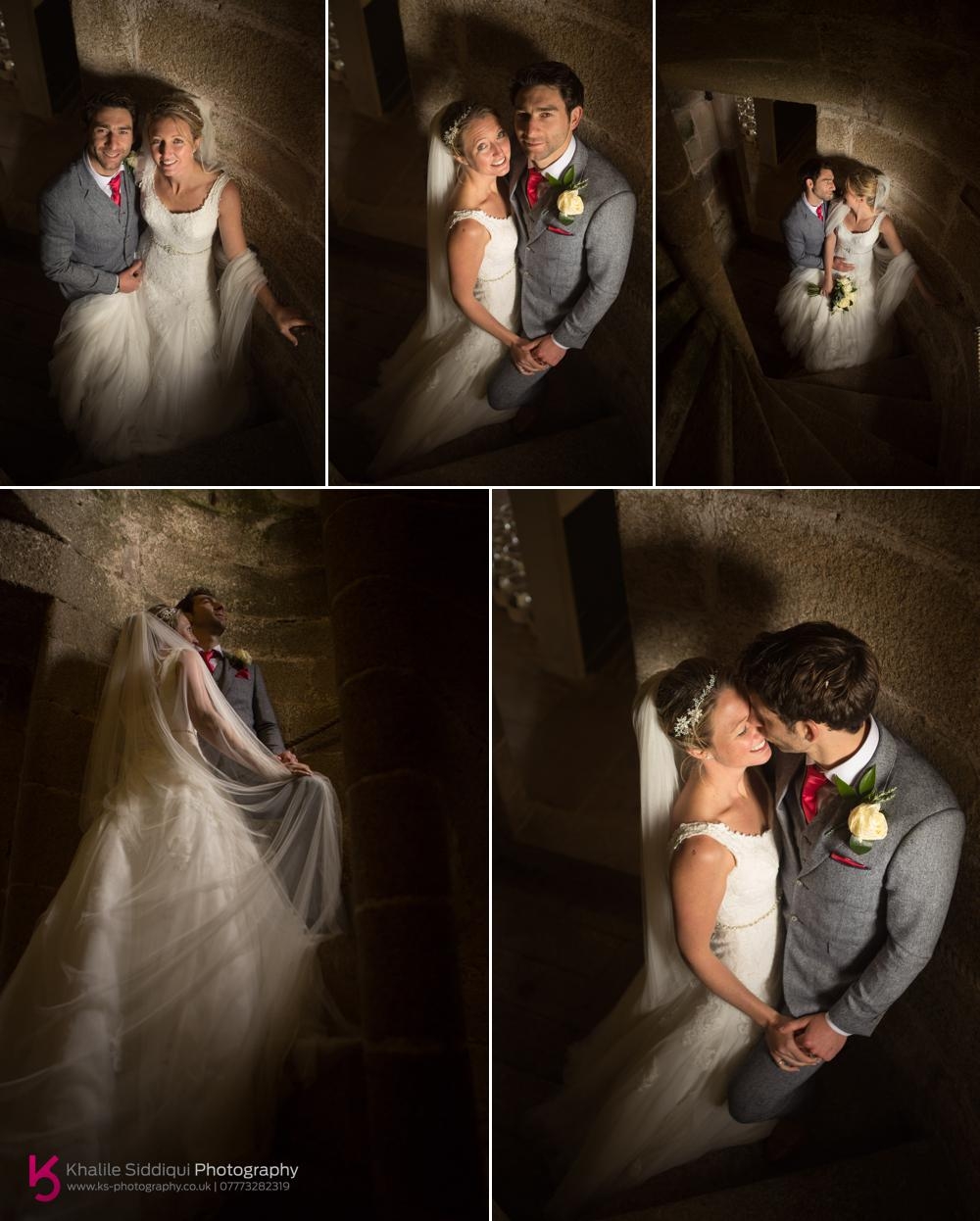 Then we let the guests head off while we took Sandi and Olly back inside the castle to get a few safe couple shots, and then we braved it up past the no entry sign onto the roof to embrace the winds.





Before getting a shot in front of the castle.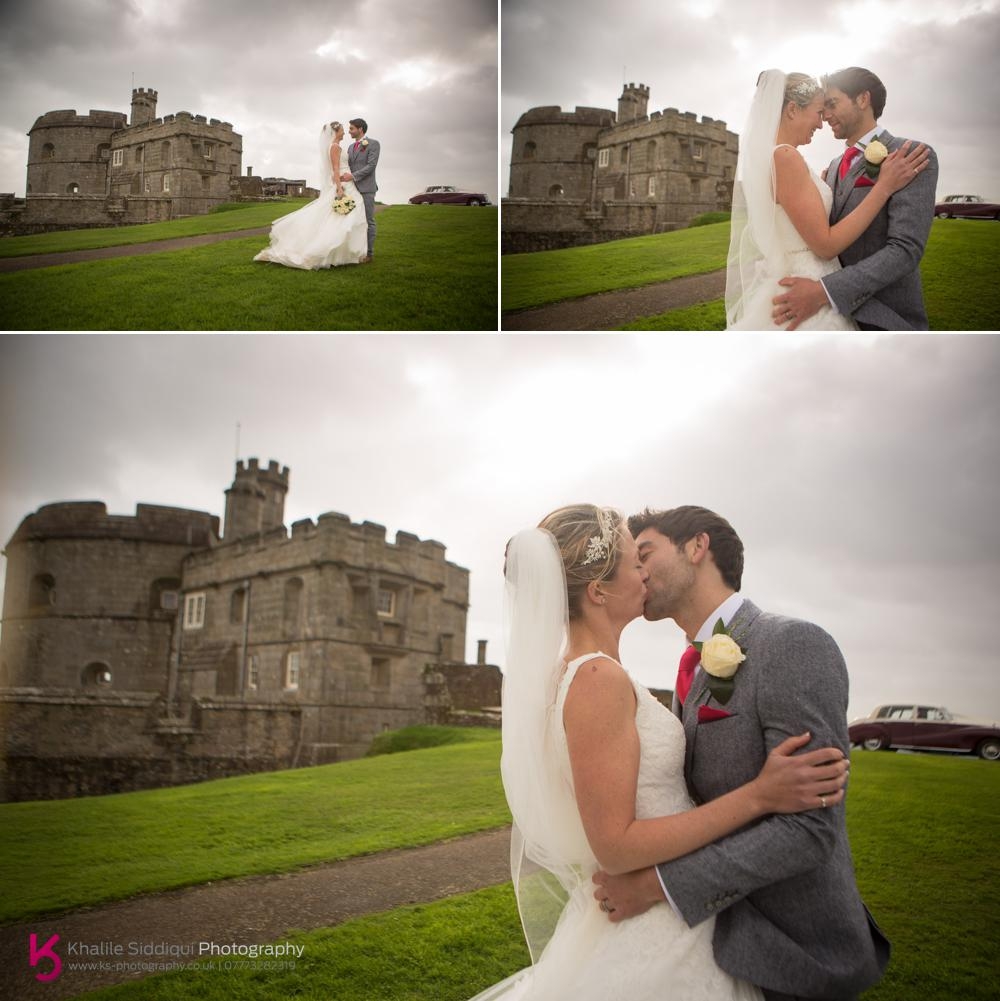 We then took the hours drive through torrential rain up to the north coast to Little Fistral beach. As we neared Newquay Gail who was assisting me on the day told me that she didn't think we'd make it to the beach, but I pointed out that the fat lady hadn't sung yet, and as we passed the Carnmarth Hotel where the evening reception was taking place we watched as Sandi and Olly's car glided past it and headed down to the beach. On arrival we were greeted by 60mph winds and great big blobs of floating yellow sea foam wizzing past our heads. But Sandi and Olly being made of true grit were determined that we'd get our beach side photos, WHATEVER THE WEATHER. At one point Olly was leaning at a 45 degree angle into the wind, and I was fighting not only to catch my breath but not to get blown over. I was standing right next to Sandi & Olly screaming instructions and they could barely hear me over the roar of the heavy winds.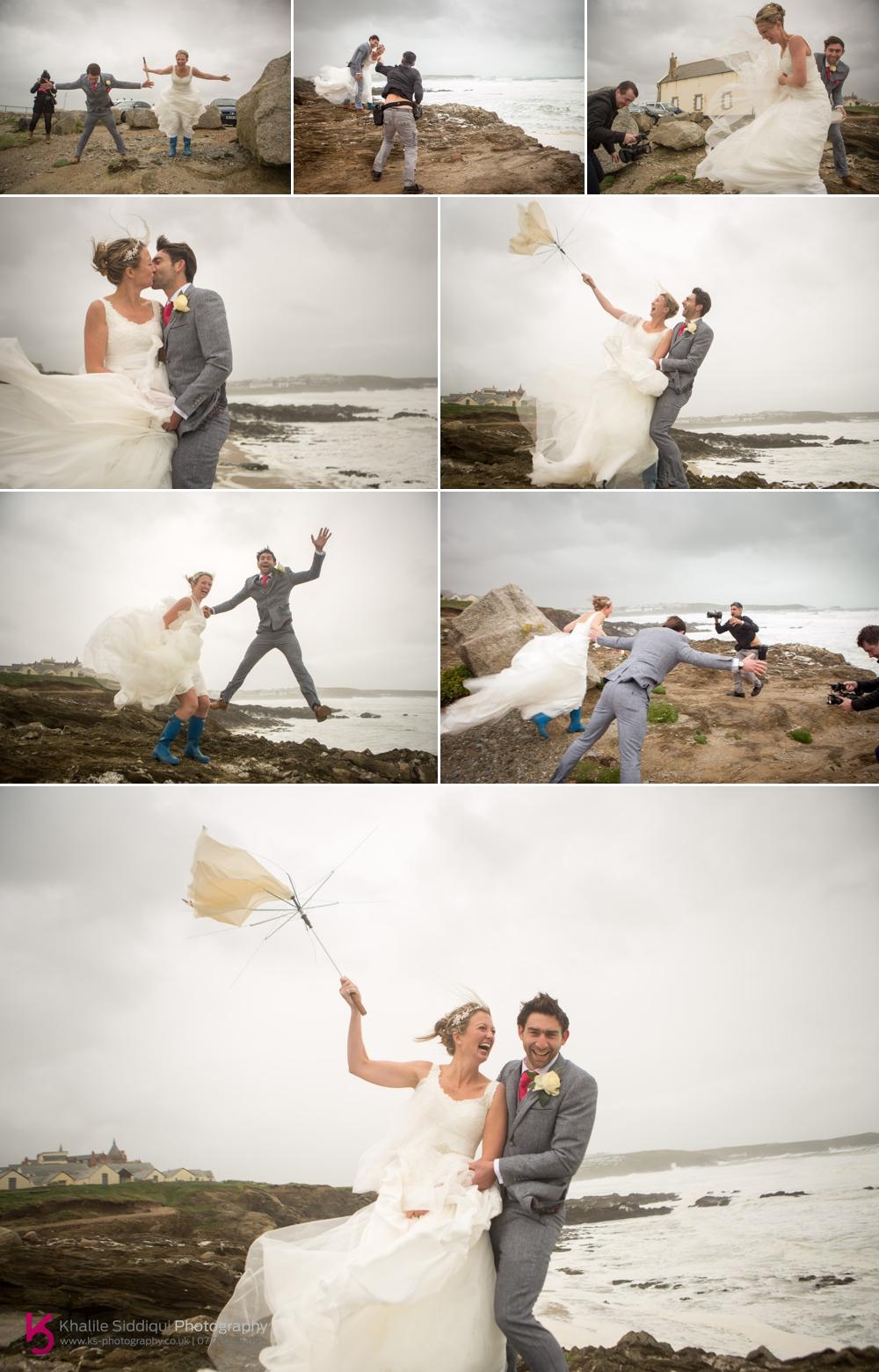 Bless her, Sandi had brought an umbrella incase of rain, and thought it would be funny to get a shot with the umbrella blown inside out, it must have lasted two seconds before the wind shredded it!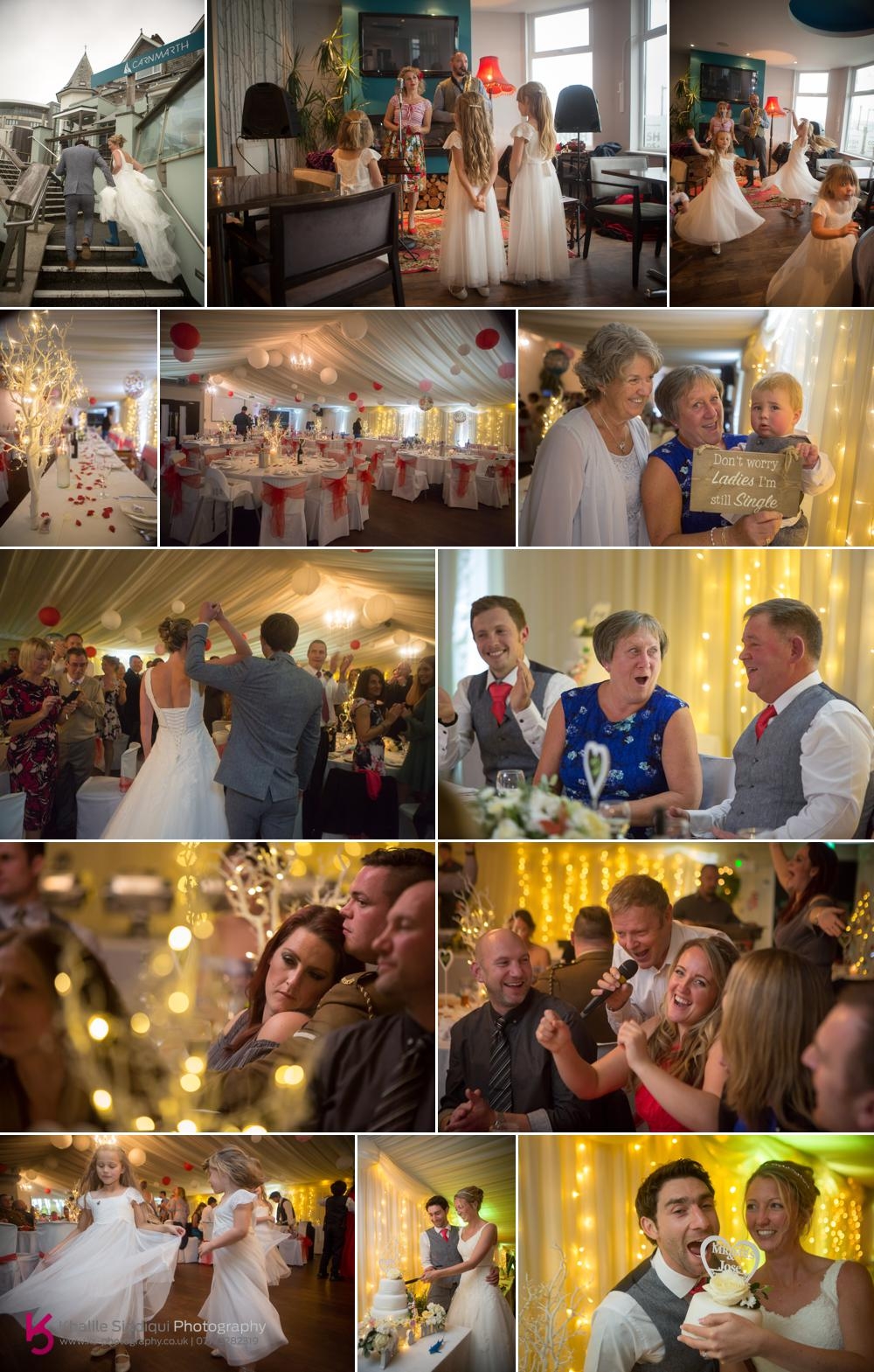 When we arrived at The Carnmarth hotel Sandi had arranged for some upbeat swing music supplied by Molly Banks swing Band with 'Some like it Hot'.
They also had the infamous Father Chris waiting to give them a blessing before the meal in his own unique alternative style.
Sandi also had another little surprise up her sleeve, she'd arranged for some singing waiters to entertain the audience after the meal. And in the evening we had a third musical treat in the form of 'Company B' doing their infectious mix of jive and swing.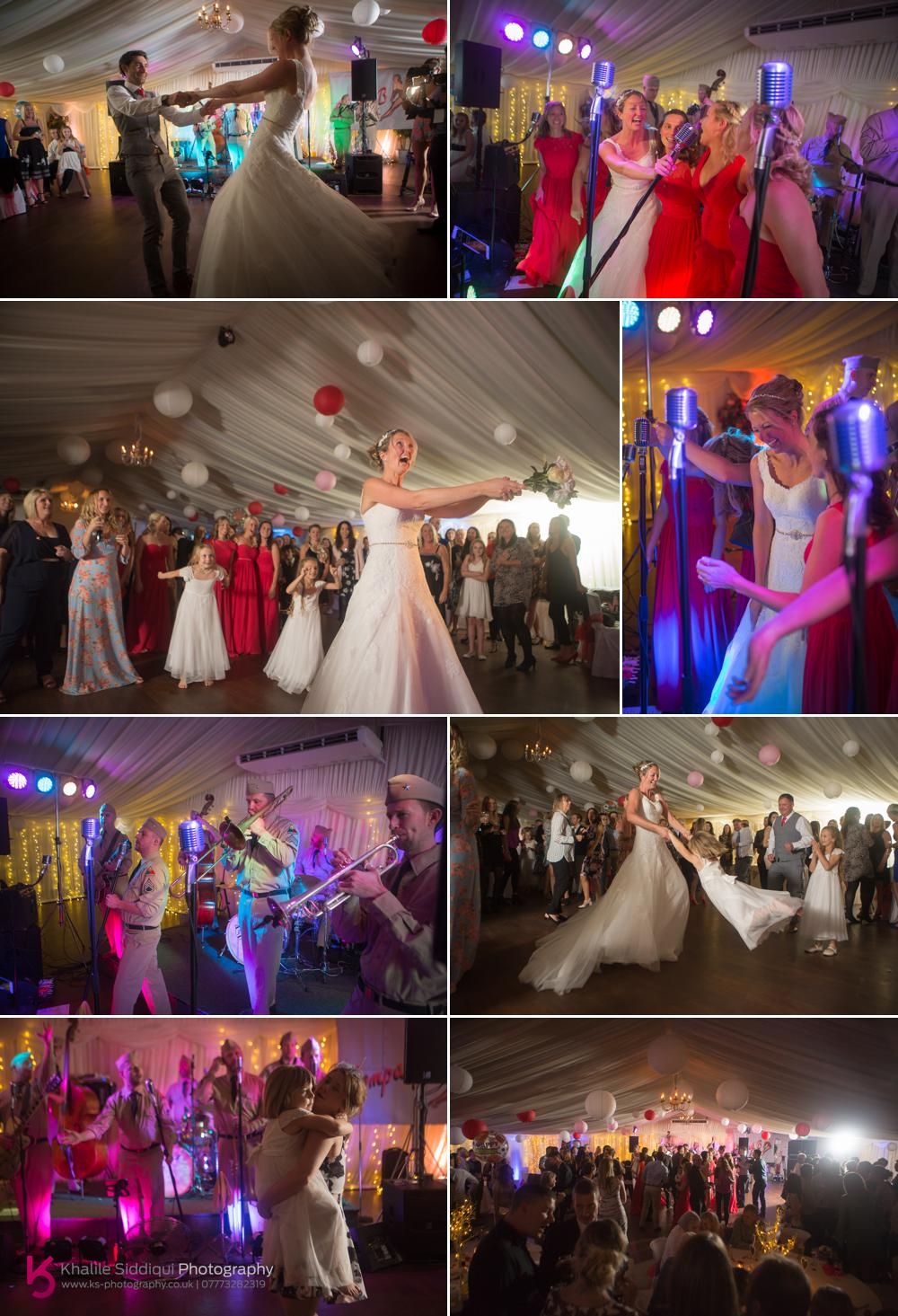 Dearest Sandi and Olly, I think I must have used up all my sun tokens for your wedding, but it was certainly worth it, you could even say it was a BLAST!!!

If you're planning your own wedding wherever that may be why don't you check out our weddings page where you'll find loads of useful information to help you understand what you should be aware of when looking for a wedding photographer, as we'd love to be involved with your big day.

Love, Playfulness and Peace

Kx

Suppliers:
Stills photography/Photofilm: Khalile Siddiqui Photography
Getting ready location: St.Michaels Hotel
Ceremony: Pendennis Castle
Evening Reception: The Carnmarth Hotel
Dress: Maggie Sottero
Bridal Shop: Amanda K
Wedding Videography: I Do Film Weddings
Flowers: Tracy Q
Suits: Little Anne Maids
Hair: Blush Hair & Beauty
Makeup: Charlotte Daniel
Castle/Drinks reception Musical Duo: Molly Banks swing Band with 'Some like it Hot'
Evening Band: Company B