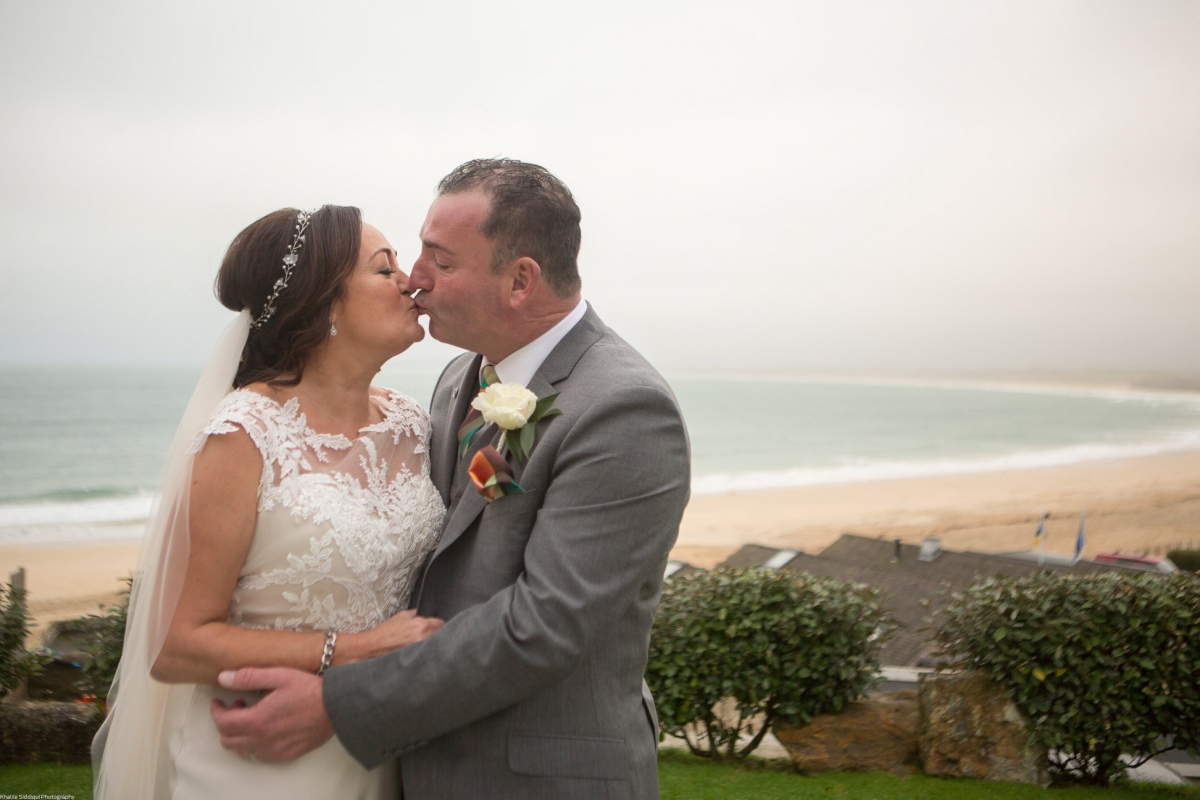 Carbis Bay Wedding - Sharon & Gary
Share on Facebook Share on Twitter
21st November, 2017
---
What can I say, you made me cry, you have both done a fantastic job, the most professional couple I have ever known Quietly in the background capturing our wonderful day this will be treasured forever Thank you so much for making it a truly special day Love Sharon & Gary xxx


Sharon & Gary booked us for their Carbis Bay Wedding on rather short notice, at two months, after receiving a recommendation. When I first received the call from Sharon I wasn't sure if she was a prank caller, she asked if I was available and then just said that she wanted to book us for their wedding. No questions on price, a meeting, or how I do things, she was already sold by the referral. If only all bookings we're that simple ;0)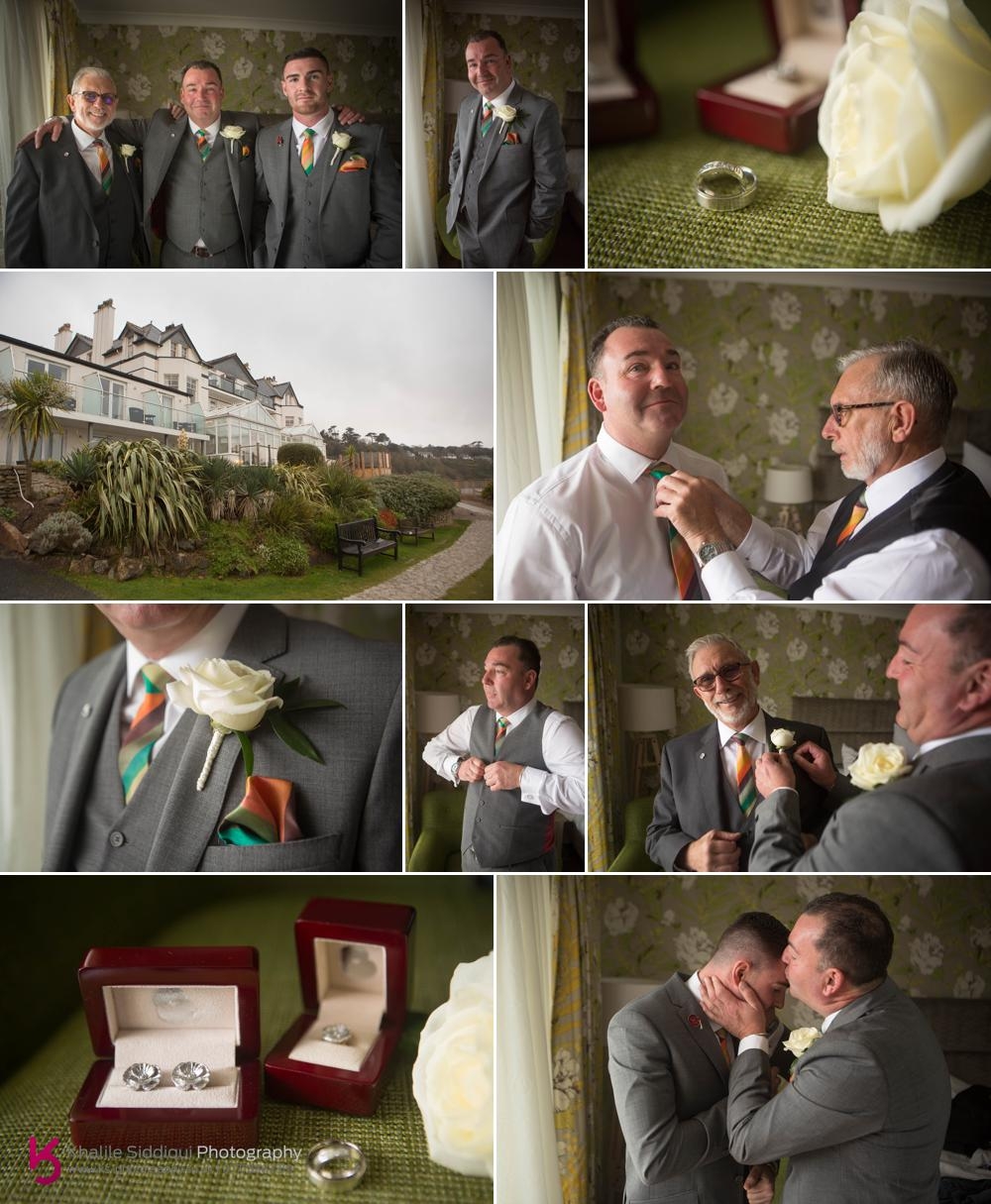 Sharon & Gary's wedding was on November 11th, a day Gary feels very passionate about, being remembrance day of all our fallen hero's. Everyone wore a poppy, and Gary's ones were made of part of a cylinder head taken from a Spitfire melted down and re-cast into a poppy pin badge and matching cufflinks. Gary and his son Josh wore grey Ted Baker three piece suits with poppy red details on the lining, and finished their look off with Paul Smith ties, hankies and socks. Gary's best man Colin made the most of the suit he bought for his daughters wedding which was only two weeks earlier, but matched up with the Paul Smith detailing.

Having a son of my own, I love him SO dearly and never stop kissing the poor little fella, I often wonder at what age I'd stop. But judging by Gary, that never does, as I counted at least three times him kissing his son Josh, it really did give me a warm feeling inside!!!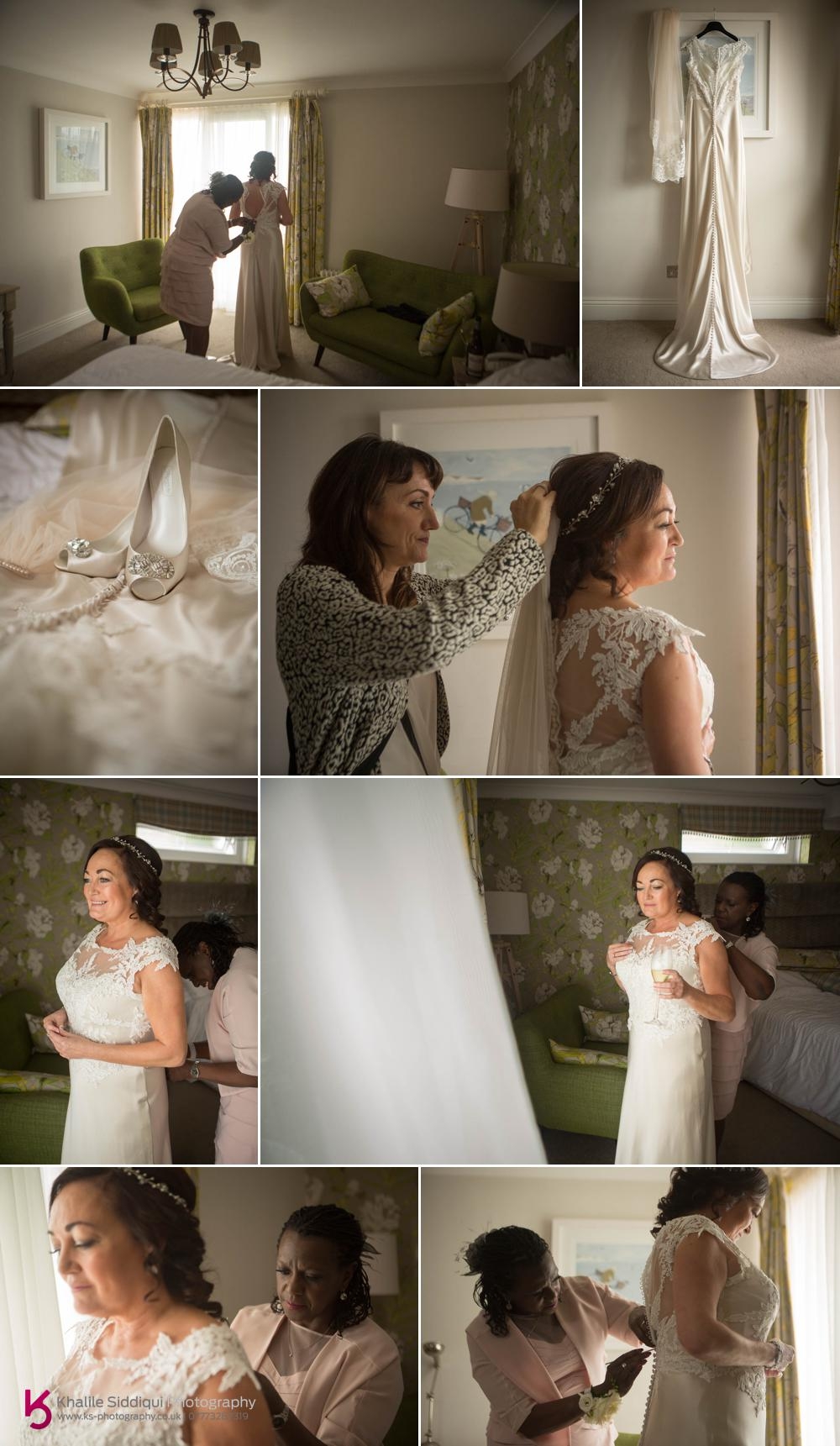 When I arrived at Sharon's room next door she was having her makeup done by my loving wife Tamsyn who as well as being my second photographer at larger weddings, is also a Makeup artist in her own right. Sharon like other bides LOVED the fact that she had Tamsyn on hand throughout the day for makeup freshen-up's and a change of look for the evening. And Sharon had her hair done by Simone Green.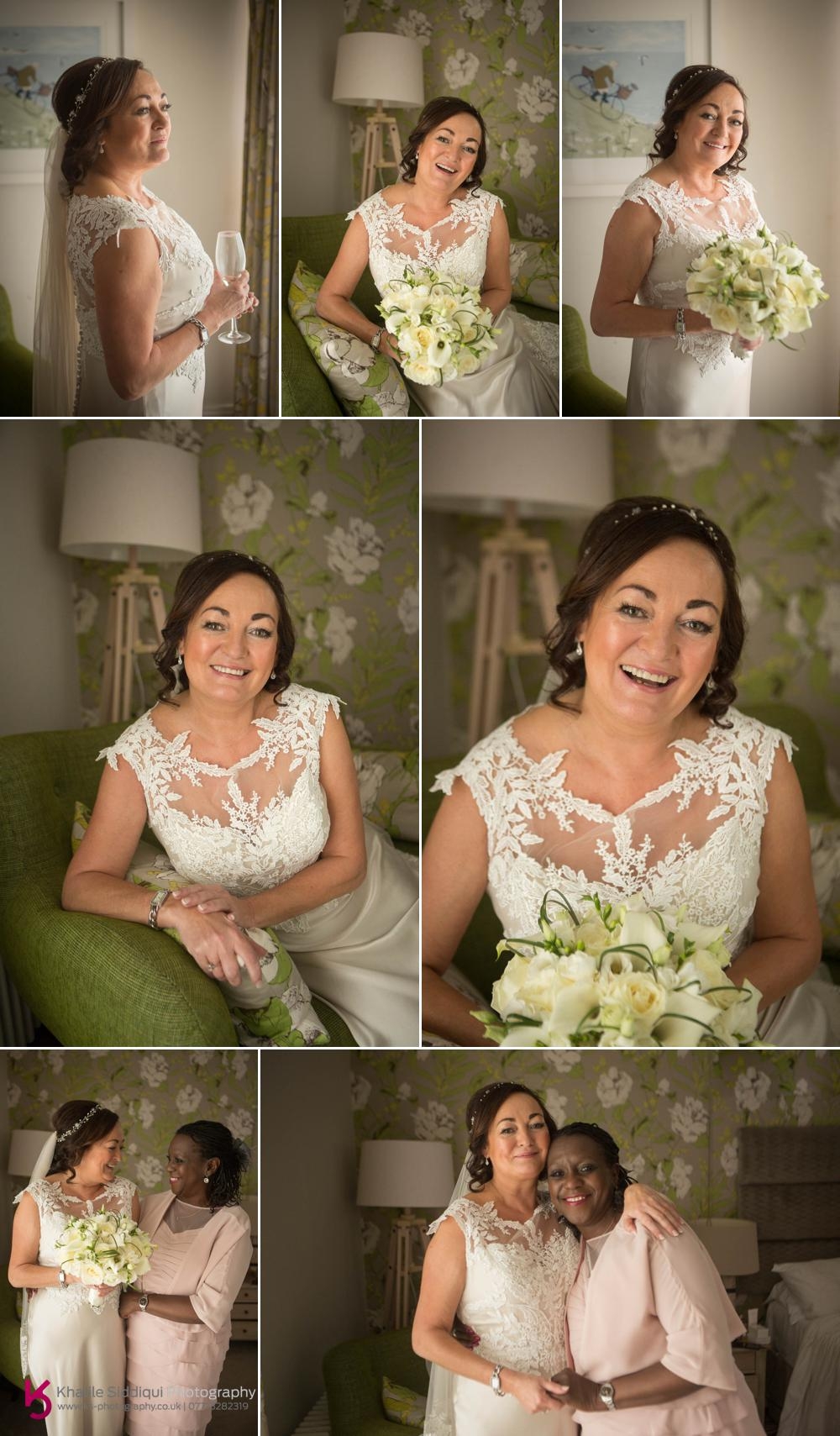 Having both been married before Sharon didn't want loads of fuss with bridesmaids and flower girls, choosing to have her long time friend Leona to help her into her beautiful Champagne coloured Justin Alexander bridal gown, and finished her look off with a simple white bouquet from 'Wedding Flowers In Cornwall'.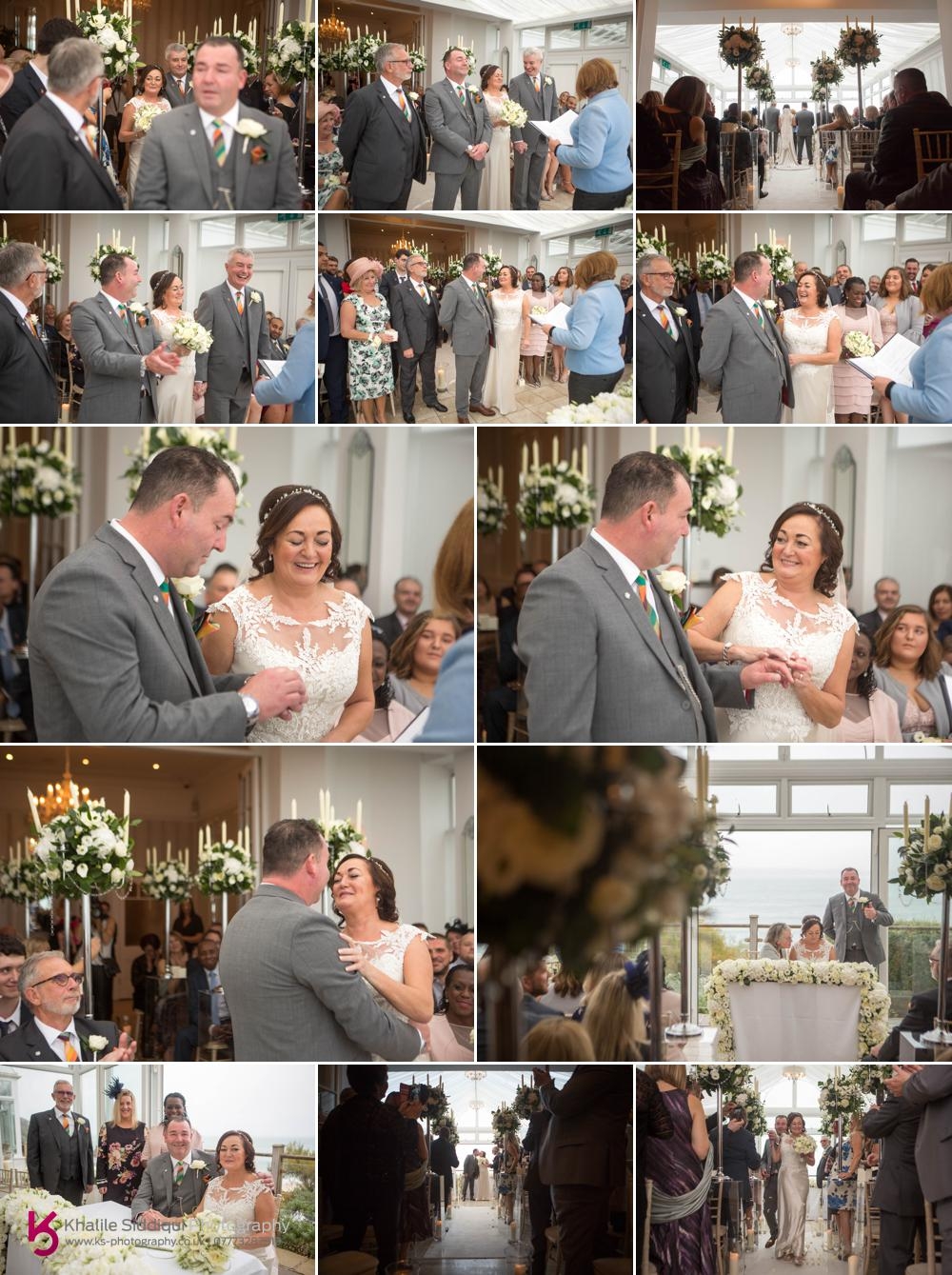 Wedding flowers in Cornwall also decorated the bridal ceremony room with pedestals and lots more white blooms for a ceremony full of laughter.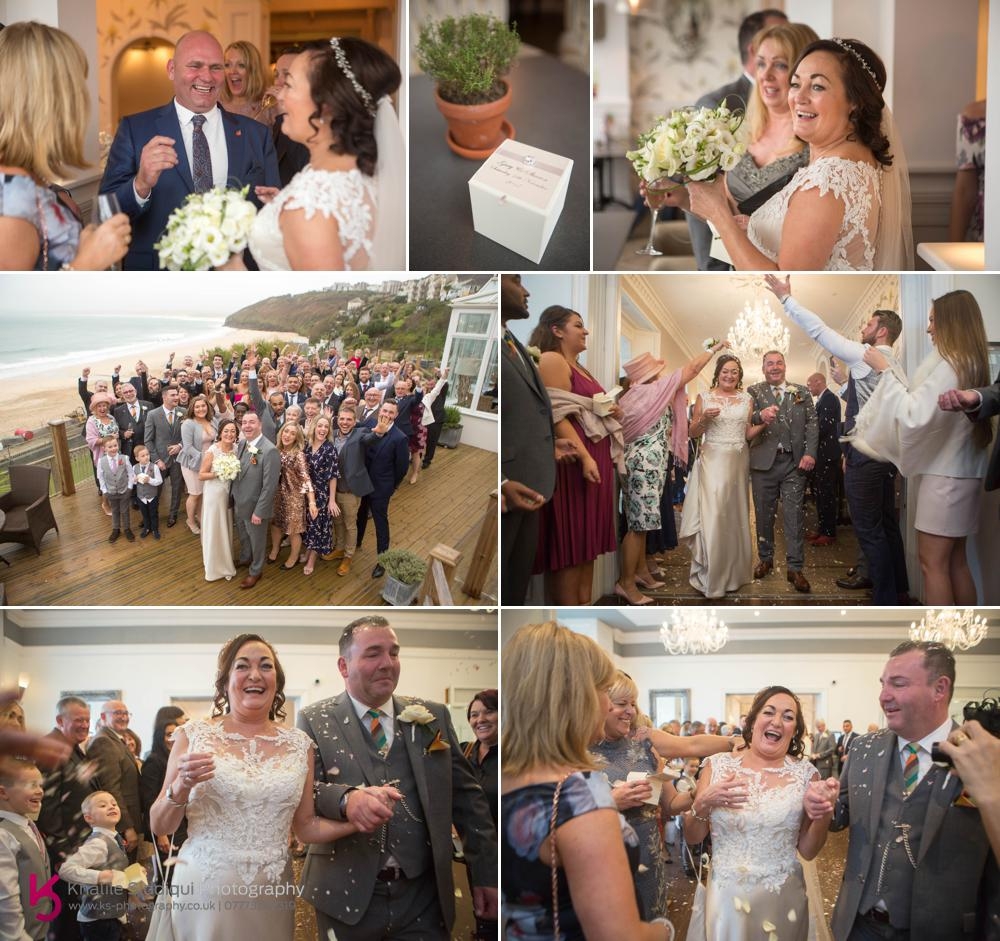 After the ceremony the weather was looking pretty bleak down on the beach despite seeing the seals frolicking in the waves, so drinks and canapés were served inside the conservatory as well as the confetti, but we popped outside onto the decking for the very few group photos. And because the forecast for the weather looked to get worse and dark after the wedding breakfast we made the most of a moment to get a couple of shots of Sharon and Gary on the lawn in front of the hotel.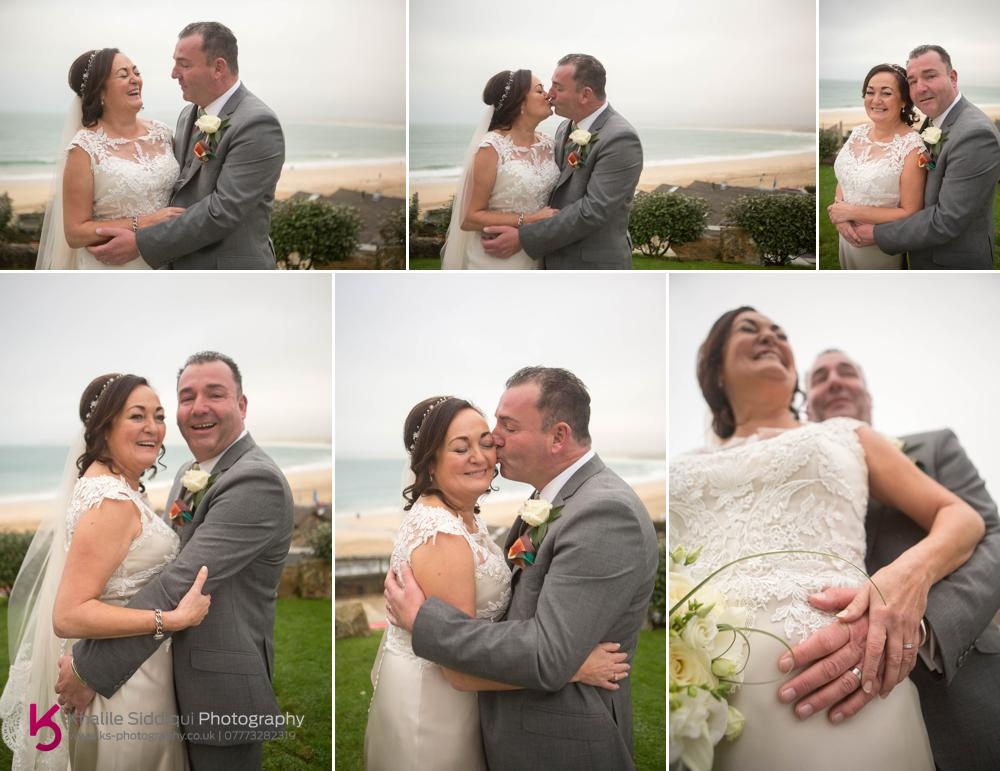 Sadly Sharon's father died earlier this year, and so she asked her close friend Guy to give her away, who valiantly agreed to also do the father of the bride speech which can never be easy. Then we were treated to Gary's address, but I have to say I think both men were TOTALLY up staged by Colin the best man's speech. Colin pointed out right at the start that this would only be his second attempt at public speaking, with the first being only two weeks earlier. If this is the case, he's been totally wasting an admirable talent, performing what was possibly the BEST best man's speech I've ever heard. I'd only met Gary for the first time two days earlier and I was almost crying listening to it!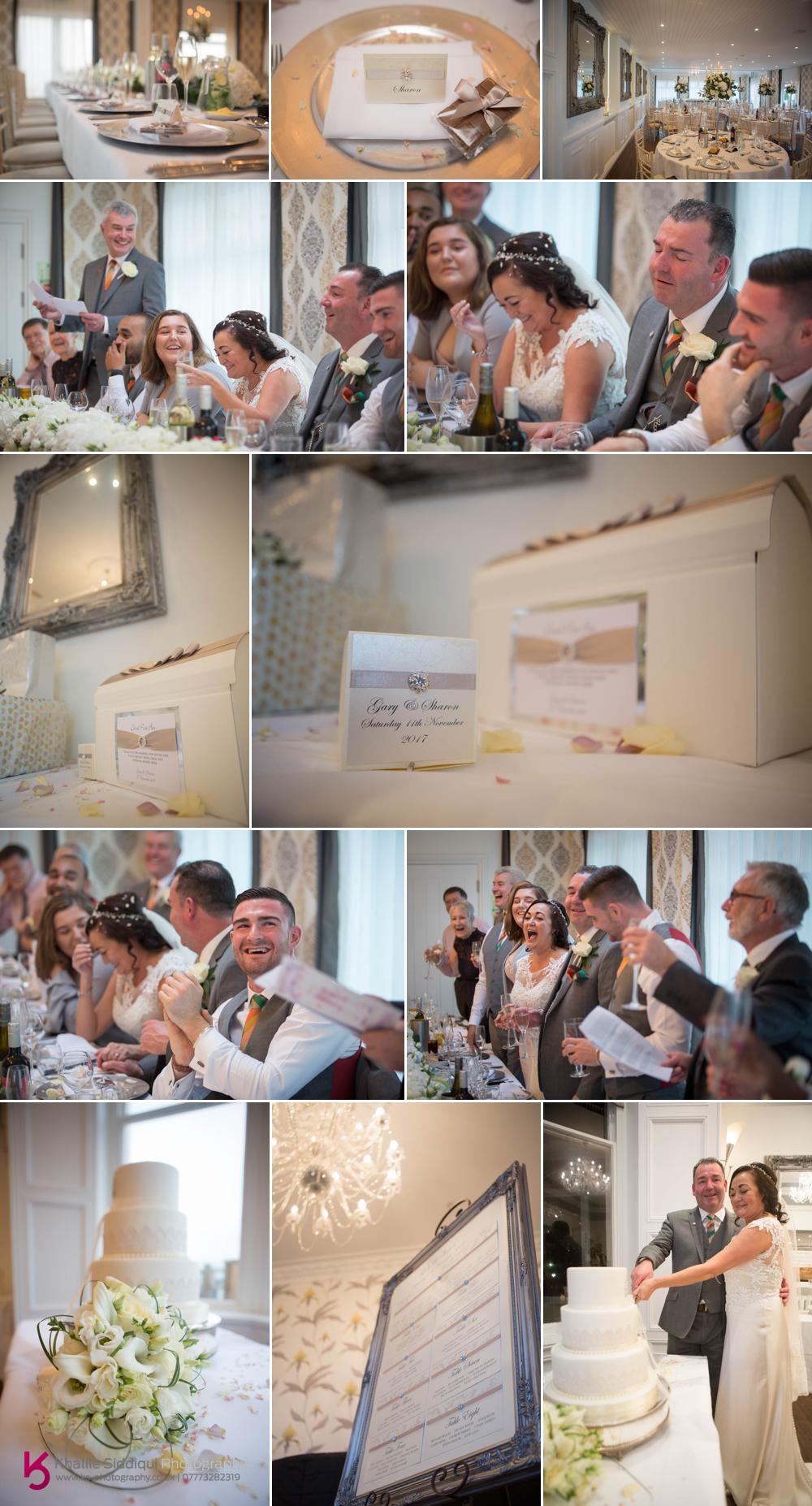 One of Gary's favourite performers is Michael Bublé, and despite Sharon booking things for her wedding without even asking the price, even she knew that Mr.Bublé himself would have been a bit of a stretch, so after scouring the internet she found Luke Bubble in Torquay and arranged for him to travel down to Cornwall as a surprise for her new husband, and I tell you what, his singing tallents were amazing, but I find it hard to believe that even the real Mr.Bublé could attract as much female attention as this guy!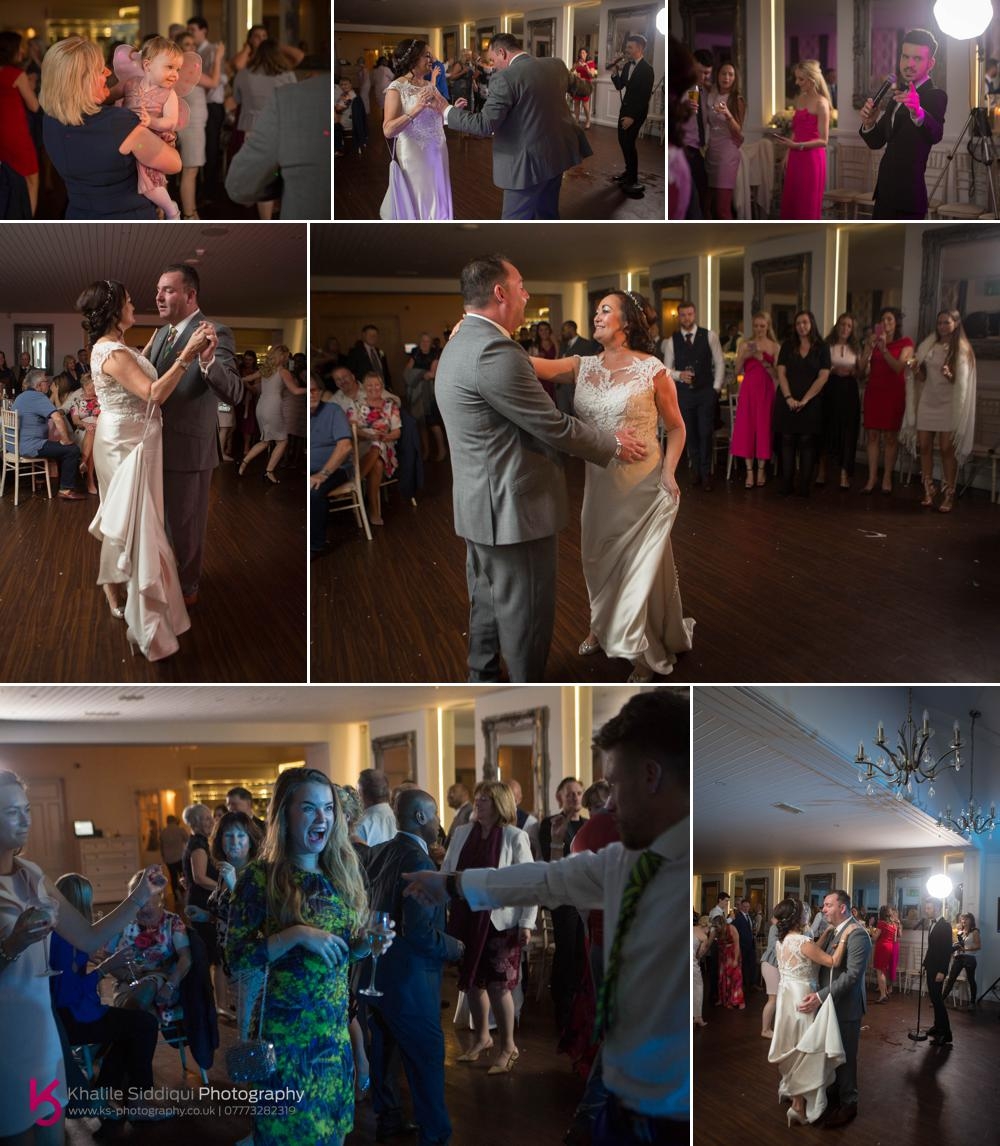 Despite the weather moving from bleak to a downright downpour we were still treated to a magnificent firework display.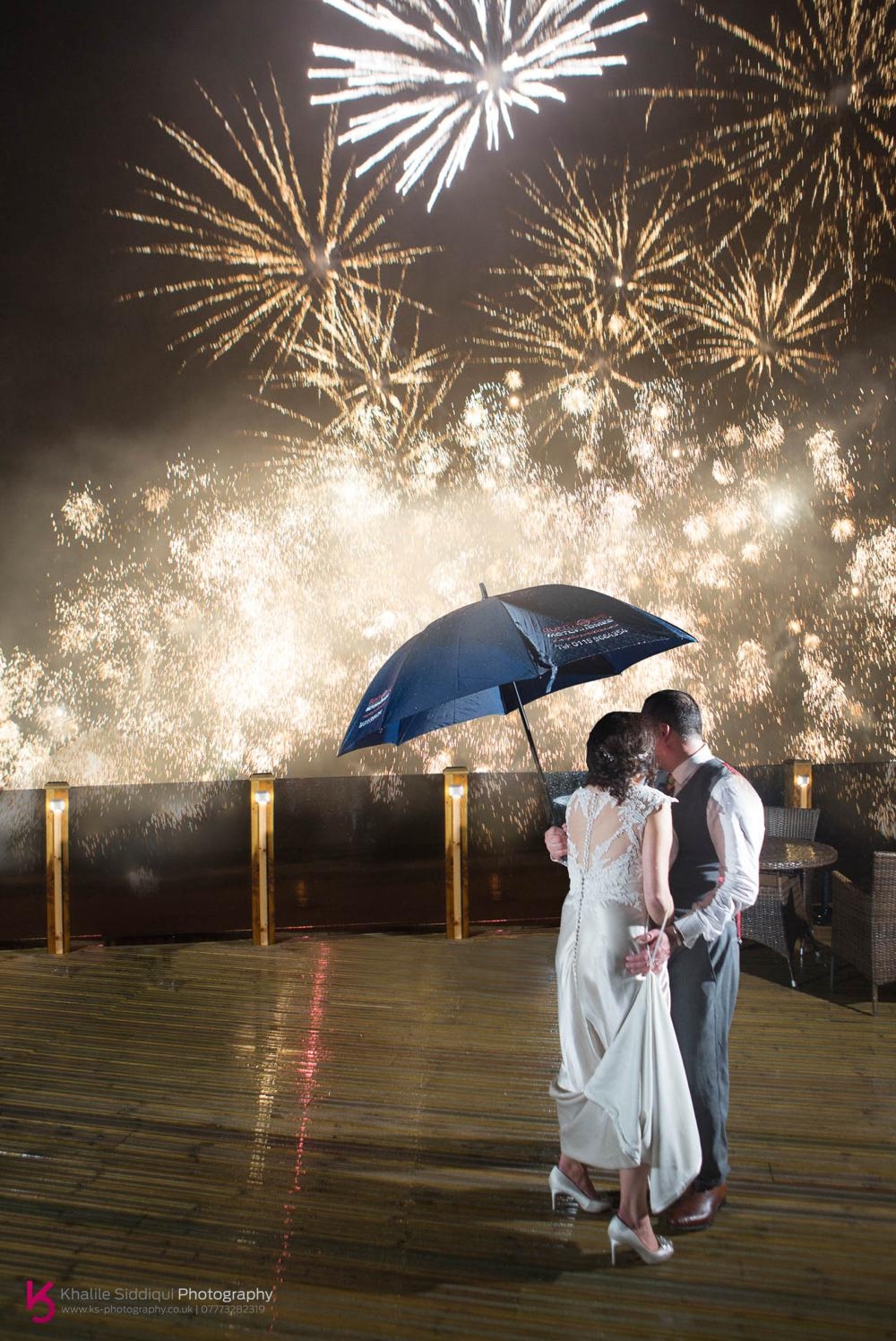 Dearest Sharon and Gary, what can I say, but sparks certainly flew for your very special day, and Tamsyn and I would like to thank you from the bottom of our hearts for letting us be a part of it. May we wish you a long and happy and healthy life together!!!

If you're planning your own wedding day where ever it is on the planet (or know someone that is) please do check out our weddings page to find out more as we'd love to be a part of your day too.

Lots of love

K&T xx

Suppliers:
Imagery - Khalile Siddiqui Photography


Makeup - Tamsyn Siddiqui Makeup Artist & Beauty Stylist

Venue - Carbis Bay Hotel

Flowers - Wedding Flowers in Cornwall

Cake - Southwell Cakery

Hair - Simone Green

Dress - Justin Alexander

Dress Supplier - Beautiful Brides

Evening entertainment - Luke does Bublé

Stationer -

Sean Allison (Nottingham Print & Web)

Fireworks - Kernow Fireworks