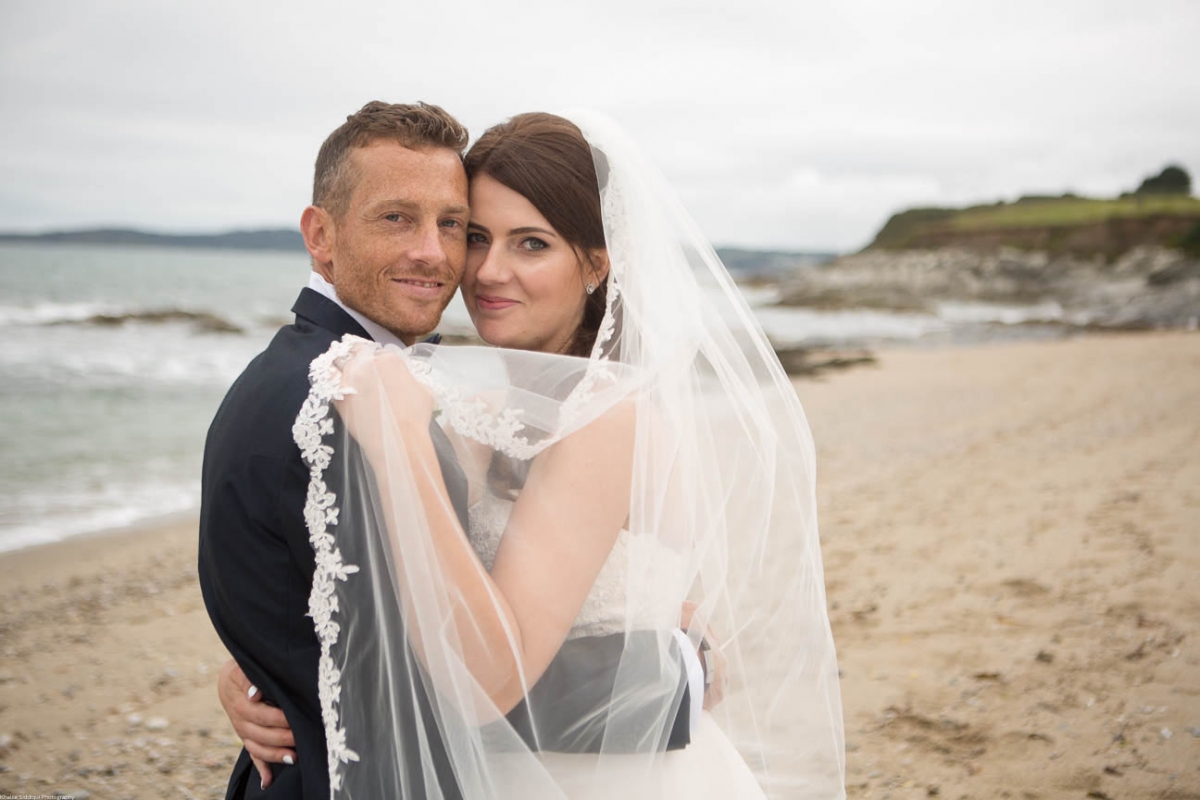 Carlyon Bay Hotel Wedding - Aga & Darren
Share on Facebook Share on Twitter
2nd August, 2017
---
Just like to say a massive thank you to Khalile and Tamsyn for their amazing efforts to make our day so amazing. We felt so relaxed and comfortable around them both, they made us laugh throughout the day they make such a great team together would highly recommend having these guys for any special event.

Darren & Aga came to us about their Carlyon Bay Hotel wedding after receiving a recommendation, initially for photography, but when I told Darren about how my wife Tamsyn not only performs as the second photographer but she's also an experienced makeup artist and beauty stylist and that because she's on hand throughout the day for makeup freshen-ups and a change of look for the evening they thought it was a wonderful idea and booked Tamsyn to do the girls makeup too.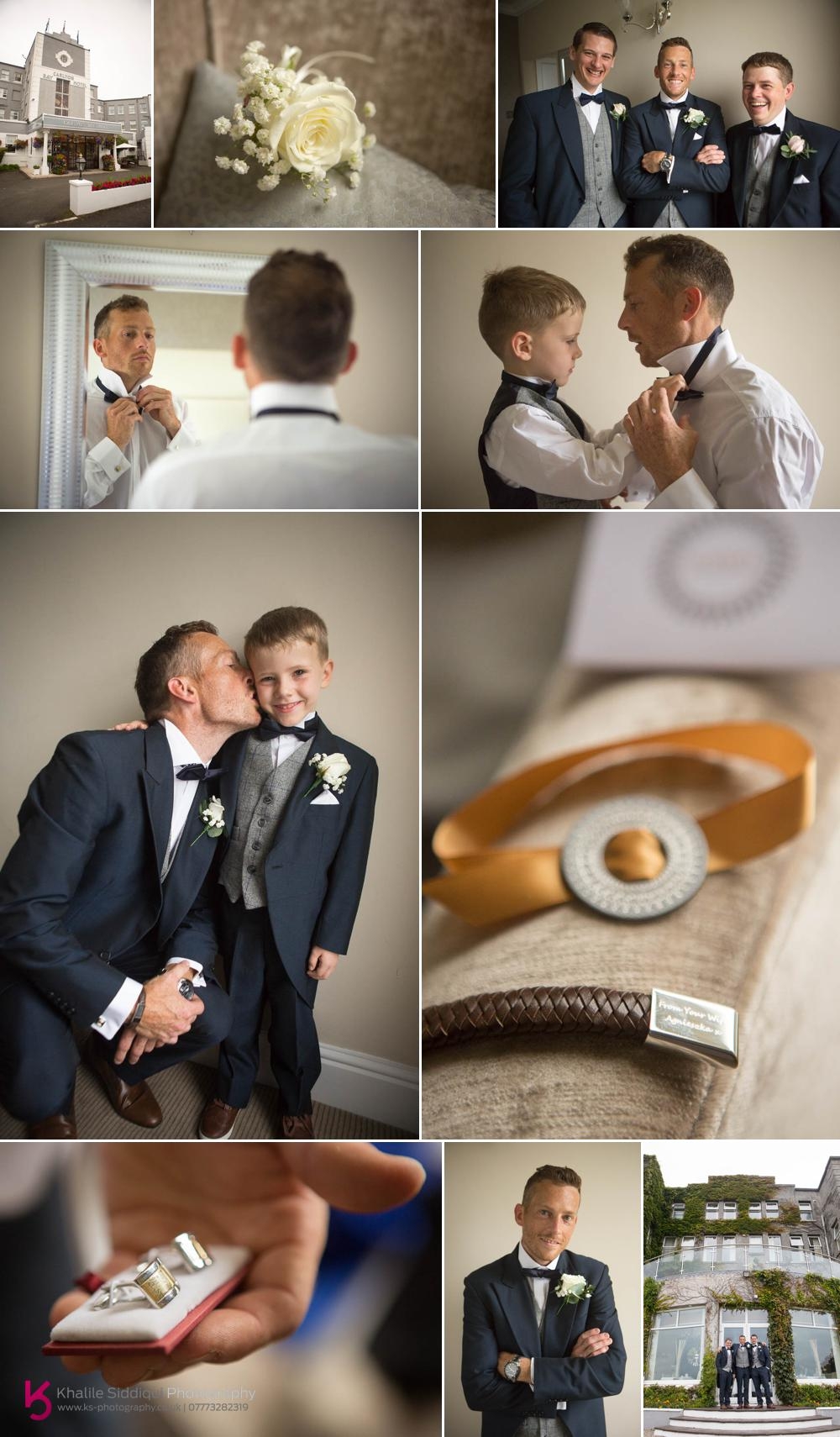 Tamsyn was up and out early to meet with the girls but my day started with meeting the boys getting ready, including Aga and Darren's very cute son who joined in with getting daddy ready for his big day.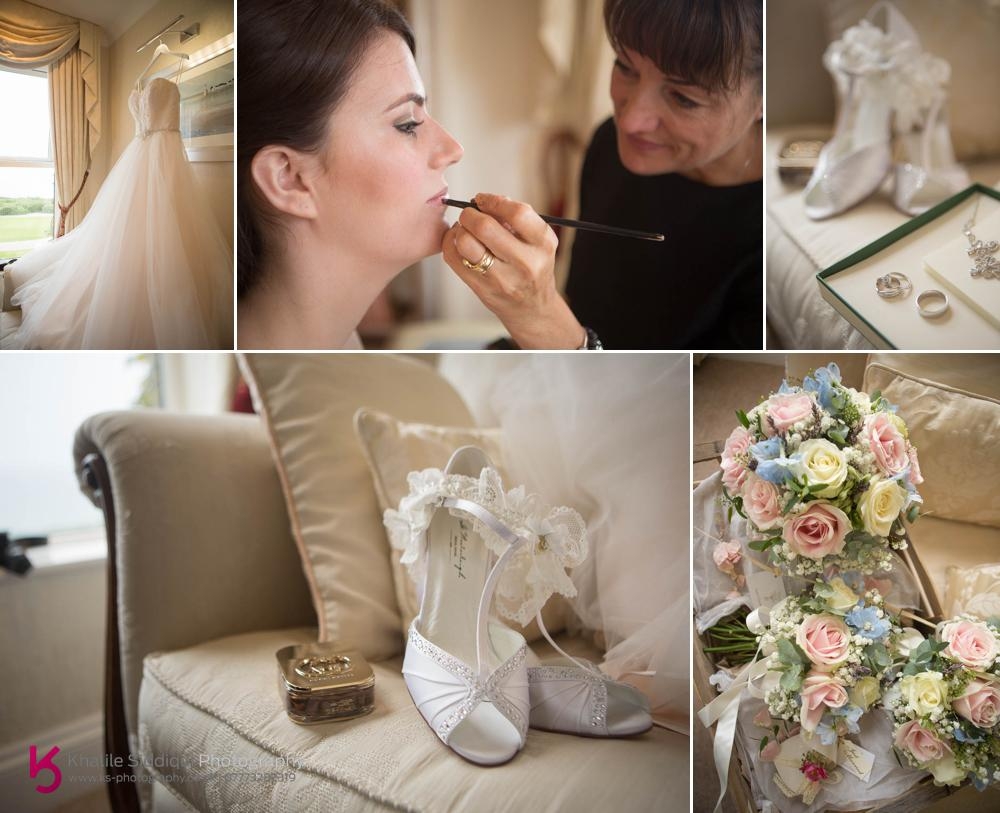 I then popped next door where Tams was finishing off with the girls makeup and so I got a few detail shots of the dress, shoes and beautiful flowers which were supplied by Anna's Flower Barn.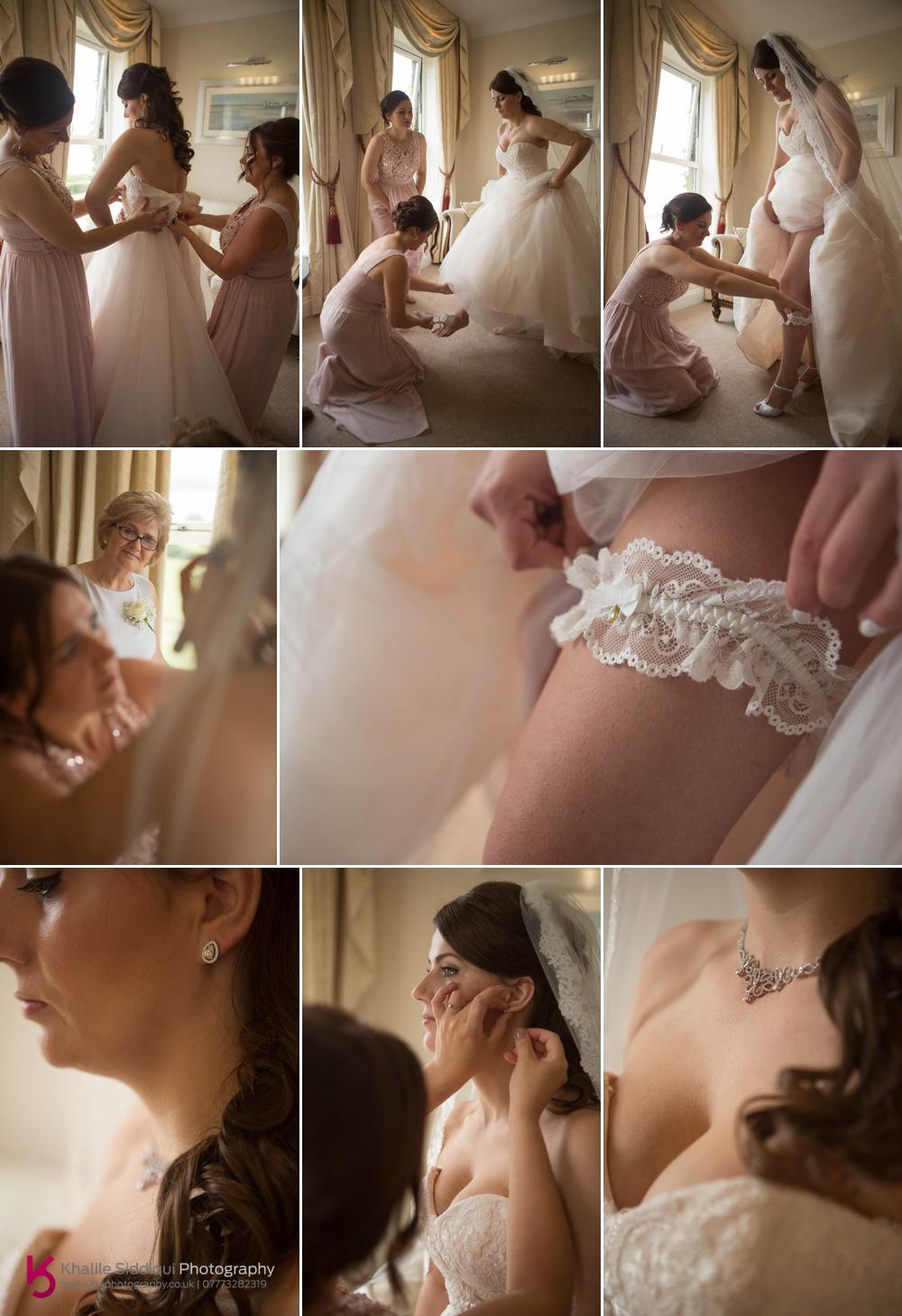 Having two daughters of our own I know what they can sometimes be like, but Aga was lucky enough to have two beautiful attentive sisters and the three of them really were close, and nothing was too much trouble, they just looked after each others children as if they were their own.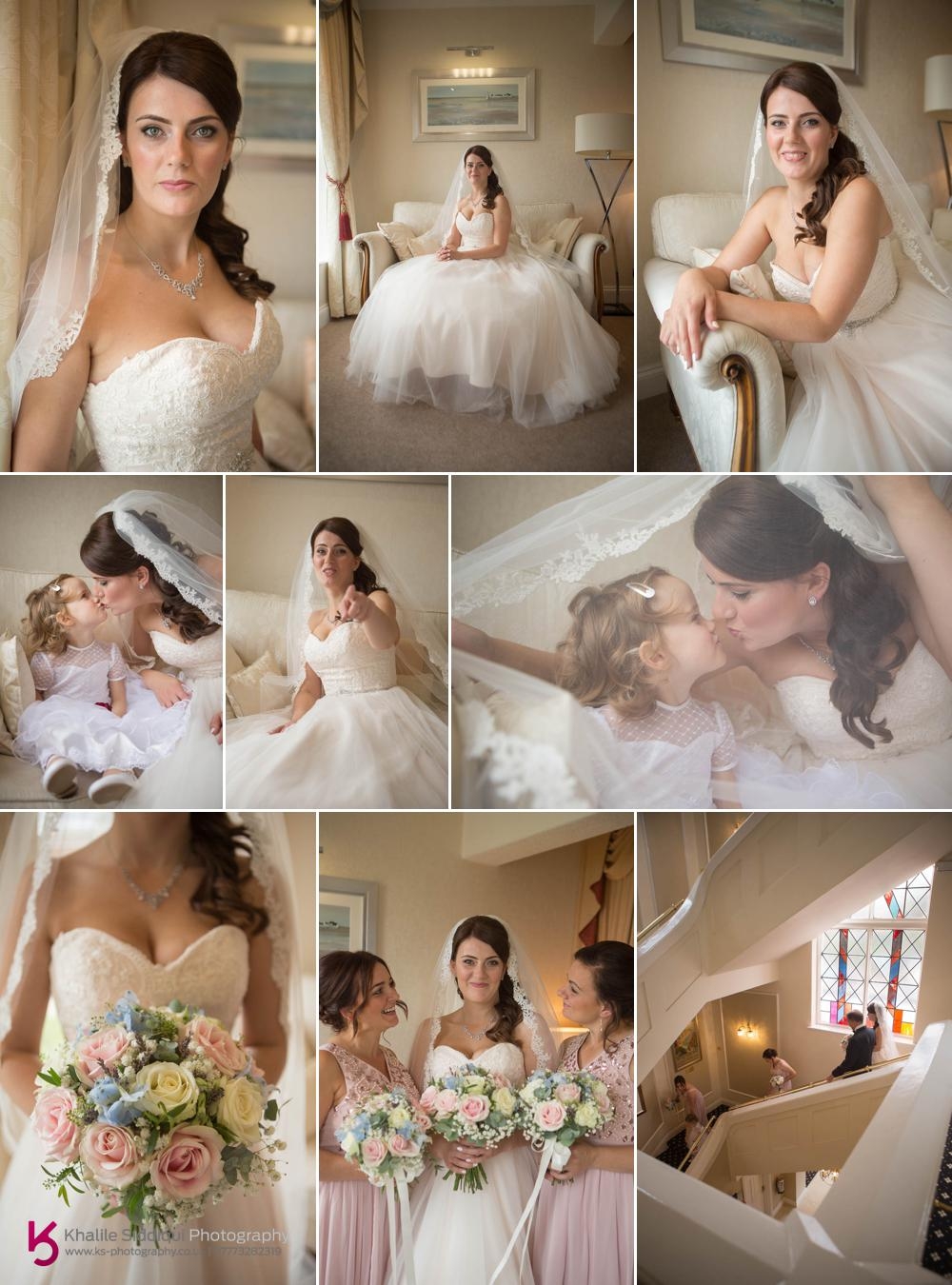 Bless her, once she was ready when I began to take the photos of Aga she was so nervous that she got a spasm in her face, but when we made light of the situation she soon relaxed into getting some beautiful photos. And then before we knew it, Cathy part of the events team came to take us down for the ceremony. Originally the plan was to have the ceremony outside in the hotels stone arbour, but the weather forecast for the day was awful, and despite it not raining when we headed downstairs it had been, and started half way through the ceremony, so it was the right call to perform the ceremony inside the hotels bistro.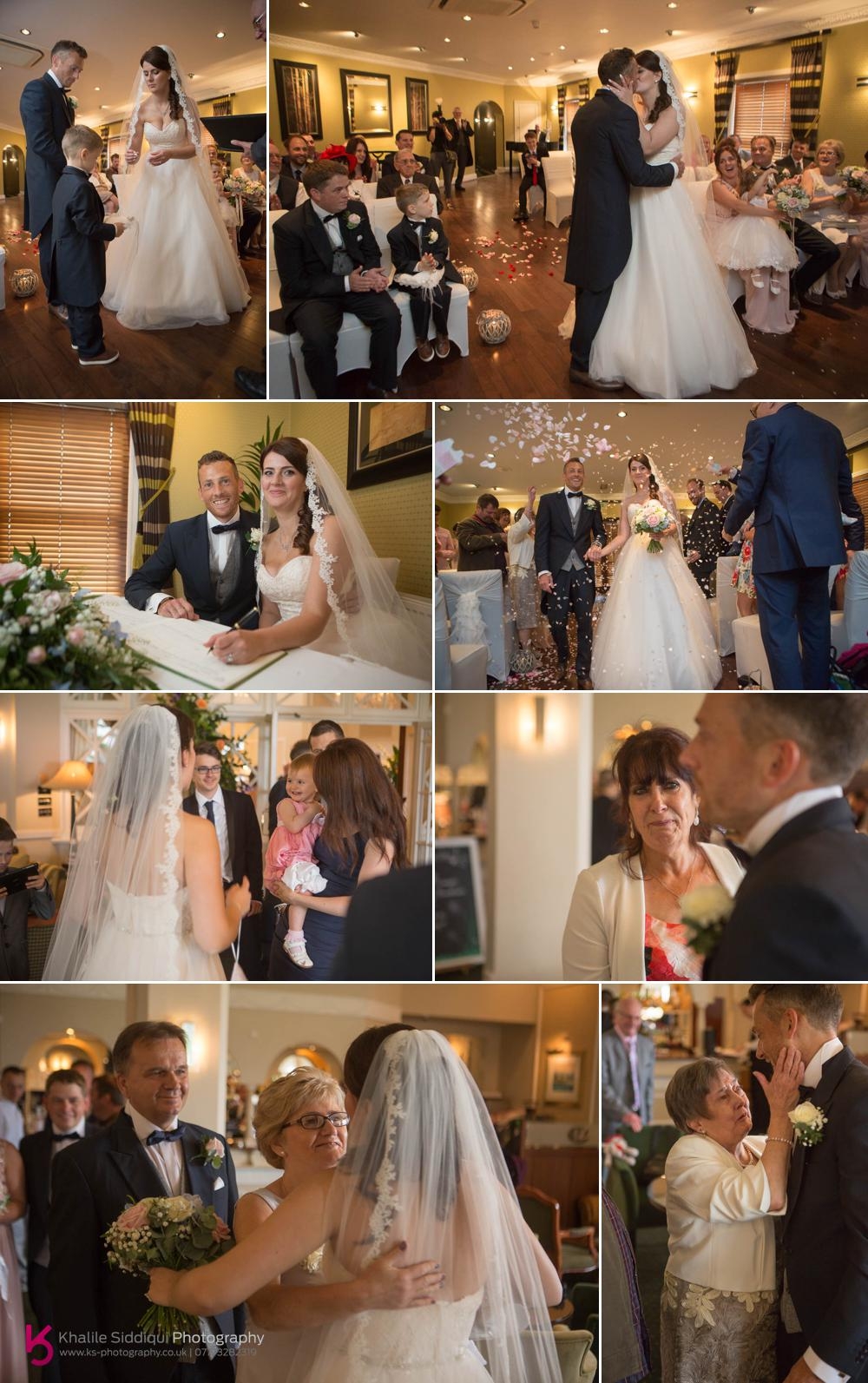 It was still grey but after having a few drinks and canapés in the bar area the rain stopped, so we quickly took the guests outside for the group photos.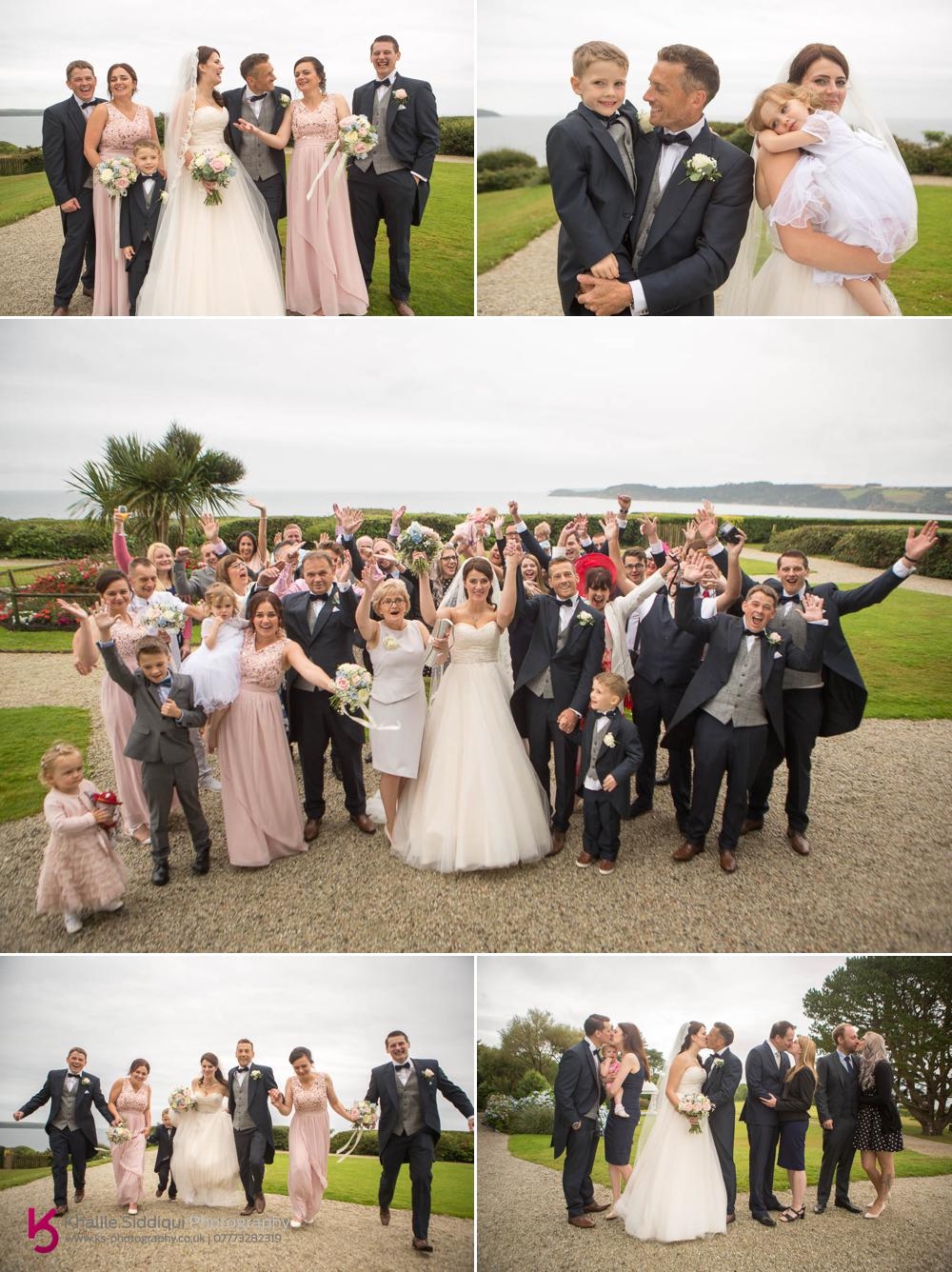 Anyone who follows our blog regularly will know I prefer to do the couple shots after the wedding breakfast for several reasons, but the weather was due to get a hell of a lot worse, so we decided to make the most of the weather still being dry and go off with Aga & Darren while we had the opportunity in one of the hotels longer golf cars. That was fun, I was at the back facing backwards and had to hang on tight every time we went over a bump on the course while we traveled to the hotels own beach.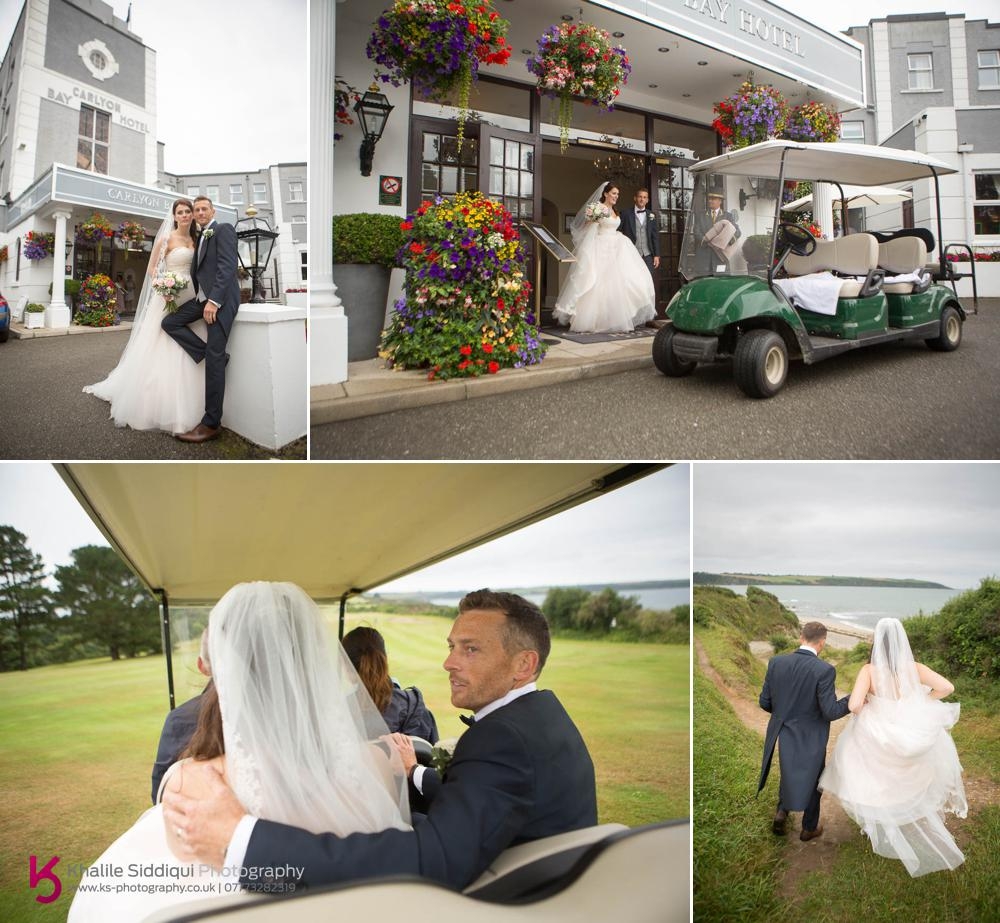 Even thought we've shot quite a few weddings at Carlyon Bay Hotel this was the first time we've been down to their beach, and on arrival I wasn't disappointed, and with it being a grey day, even though it was in the summer holidays, we had the beach to ourselves :0)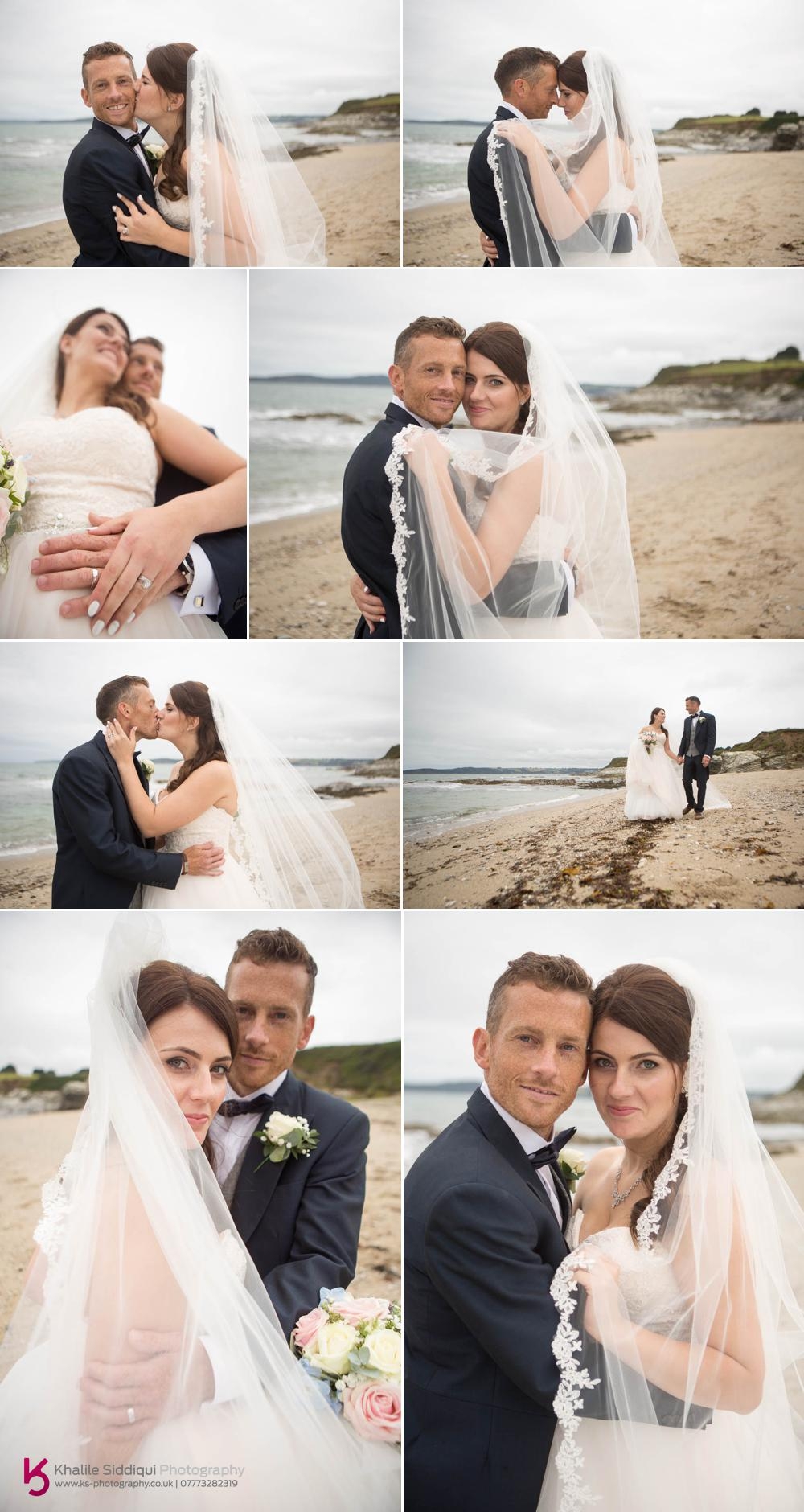 We didn't want to hang around too long, partly because we didn't want to leave the guests too long, partly because the wedding breakfast was coming up, but mostly because it was fifteen minutes to get back and the sky was getting darker and darker by the minute!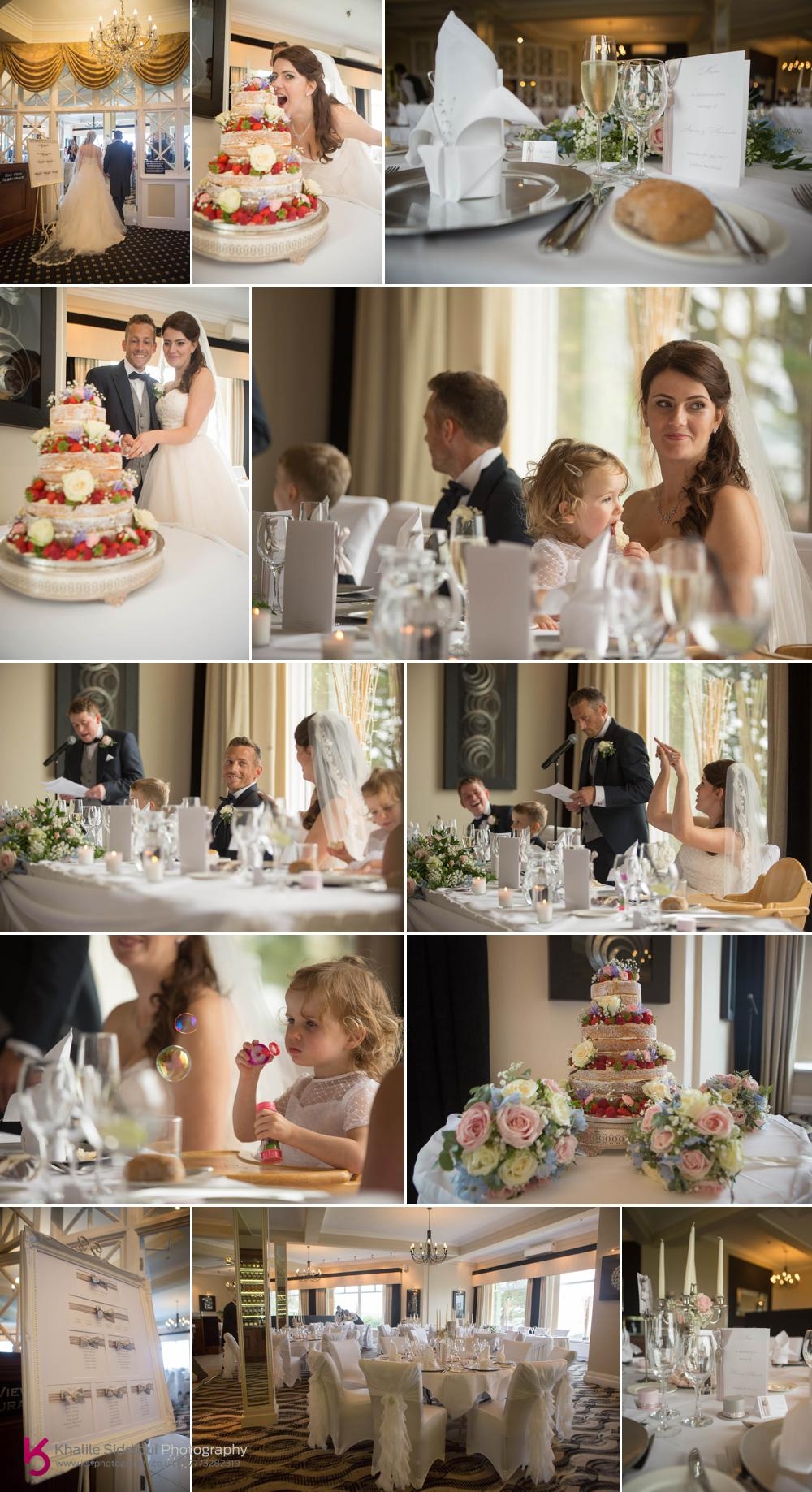 Carlyon Bay Hotel is one of those venues where obviously I'd prefer it if the weather was nice but I don't worry about it because there are so many great photo opportunities inside the hotel that the weather really doesn't bother me there.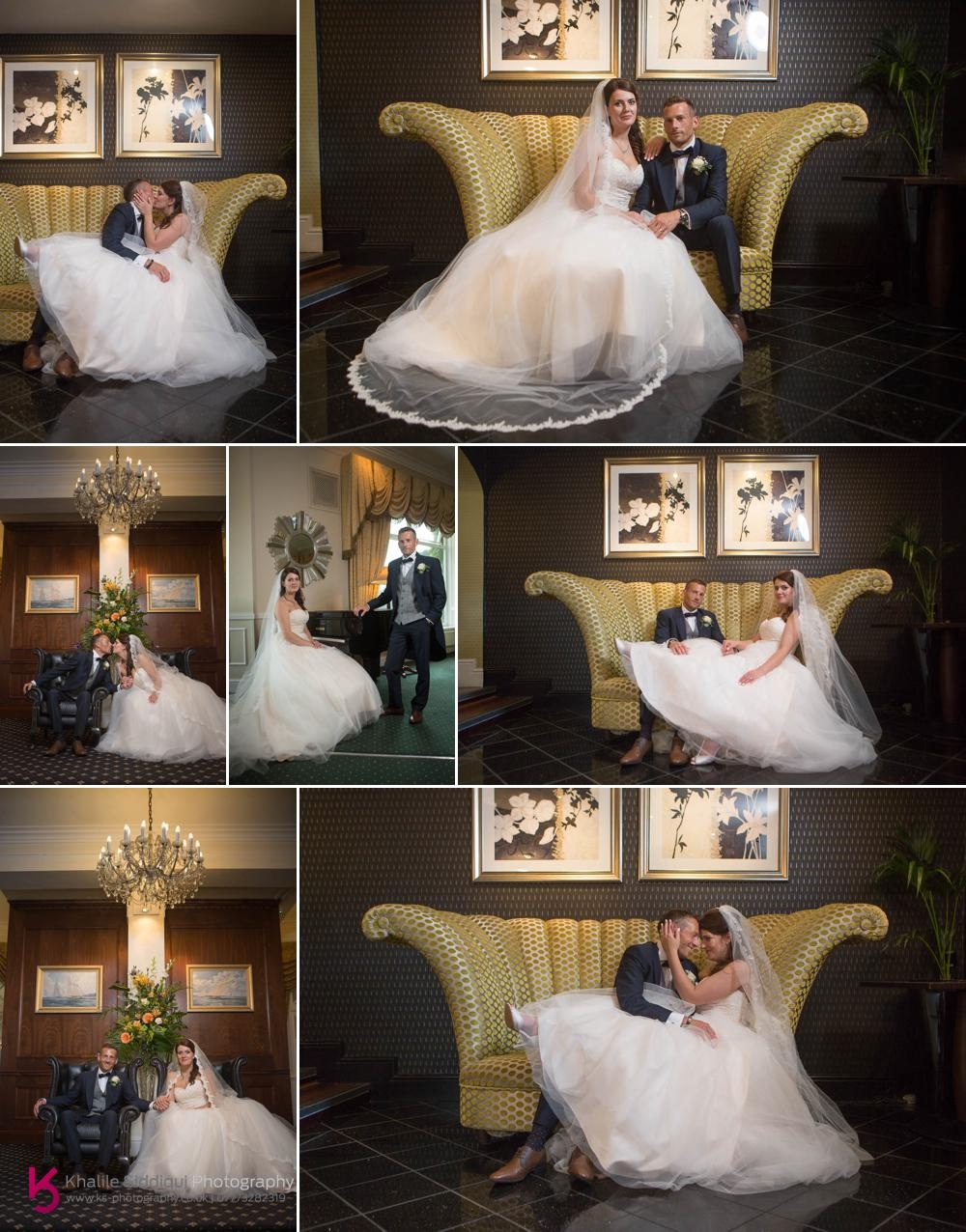 After our second little photo shoot Tamsyn took Aga upstairs for and change of makeup look for the evening, the girls decided to smoke her look up...Yowzers!!!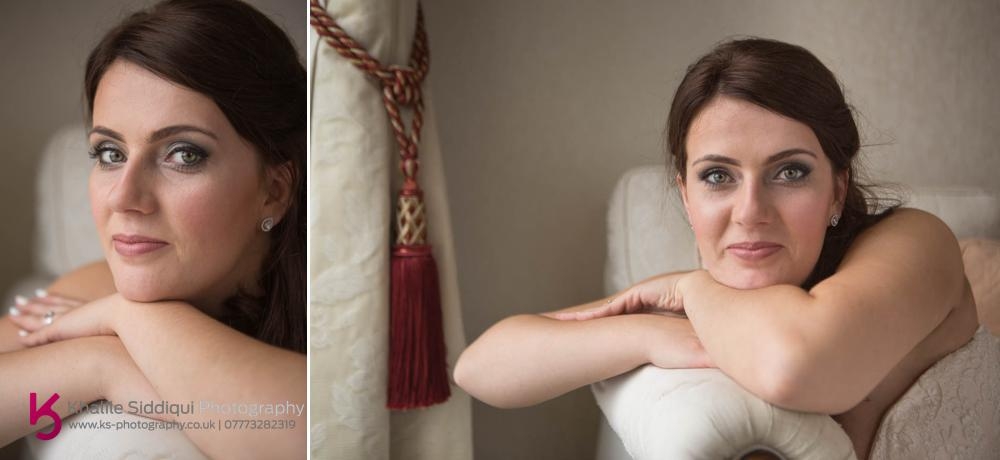 For the evening reception at Carlyon Bay Hotel everyone gets transferred over to the hotels golf club, which is styled the same as the hotels main restaurant. But when we went in, the place was transformed into a wonderland of pink!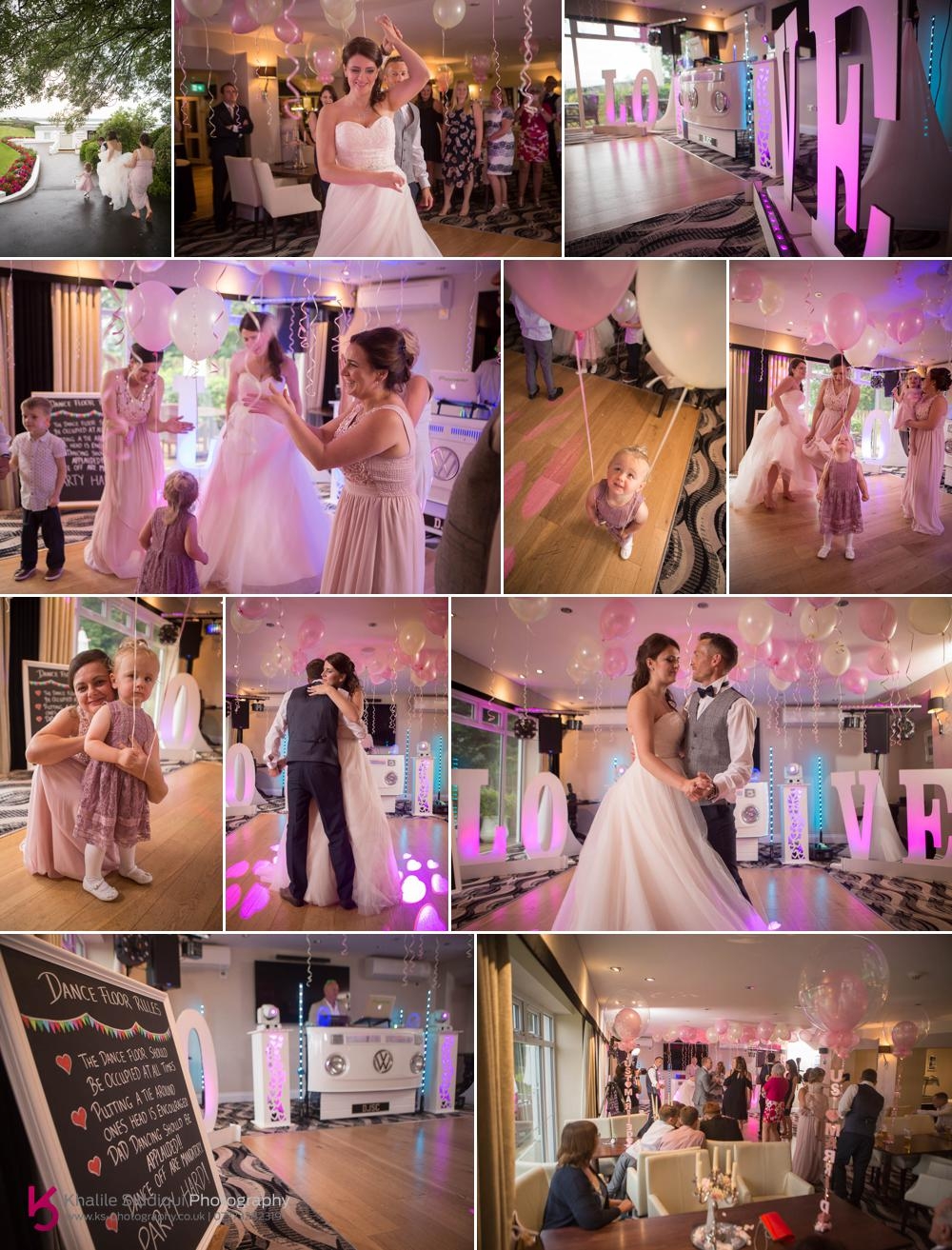 Dearest Aga and Darren, I know you were hoping for a hot sunny day, but the weather certainly didn't dampen the spirit of your wedding, Tamsyn and I had a WONDERFUL day, and thank you sincerely for letting us be part of it.
Lots of love
K&T xxx
Makeup and Beauty Styling - Tamsyn Siddiqui
Flowers - Anna's Flower Barn
Cake - Little Cake Lady
Details - Unique Designs
Dress - The Bridal Room Litchfield
DJ - Allan (DJ services Cornwall)
Hair - Three Wishes Creative Studio (St.Austell)
Pianist - Roger Miners