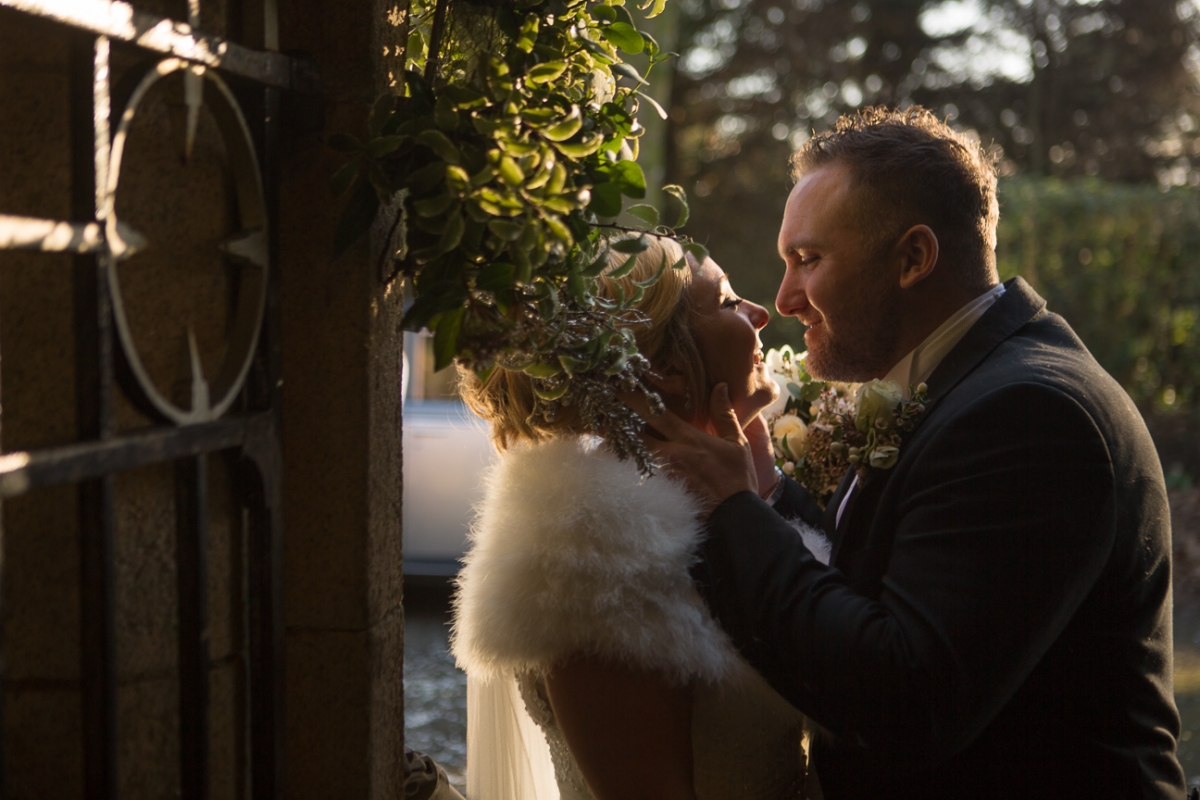 Alverton Hotel Wedding - Claire & Steve
Share on Facebook Share on Twitter
10th January, 2017
---
There are no words to describe the professionalism you guys show! As you know, You are the BEST!!

Shooting Claire and Steve's Alverton Hotel wedding was a real treat for Tamsyn and I, as it felt we were catching up with old friends as we photographed Claire's sister Hannah and her husband Martin's wedding a couple of years back, so it really was lovely catching up with so many familiar faces.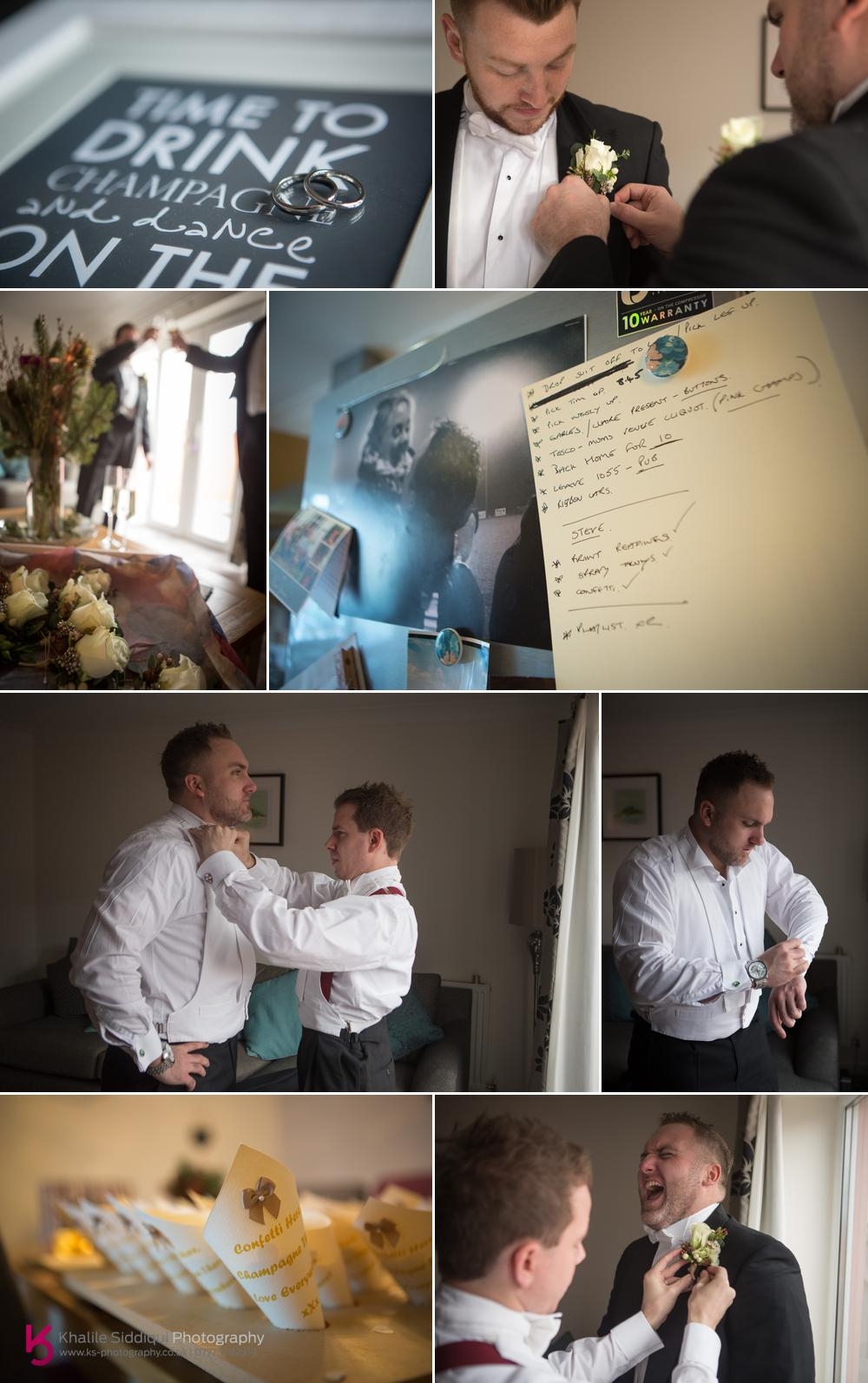 Whilst Tamsyn headed off to be with the girls to do the Makeup I joined the boys at Claire and Steve's house. For those who've not come across us before, my beautiful wife Tamsyn not only performs as the second photographer, she's also a Makeup and Beauty Stylist, and if that wasn't enough, she's also been signed up by 'Cornwall Today Magazine' to be their Makeup and Beauty expert columnist. And because she's on hand all day she's around to conduct makeup freshen ups and a change of look for the evening!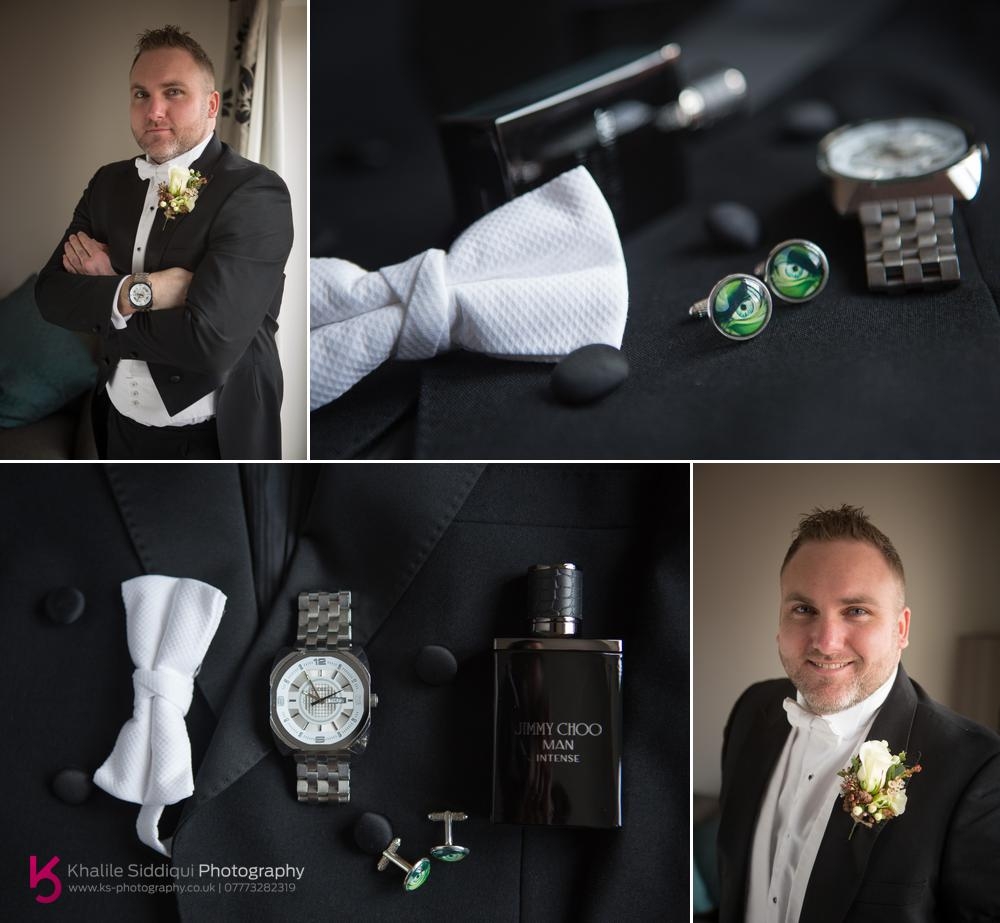 The boys were in good spirits when I arrived, and there was a hive of activity, with shirts being ironed, speeches being printed and Champagne corks being pulled. I knew prior to the wedding that Steve and the boys were wearing black tie, but didn't realise it was with the 'Fred Astaire' Tails supplied by Little Anne Maids, for a dark winters wedding I thought they looked PERFECT!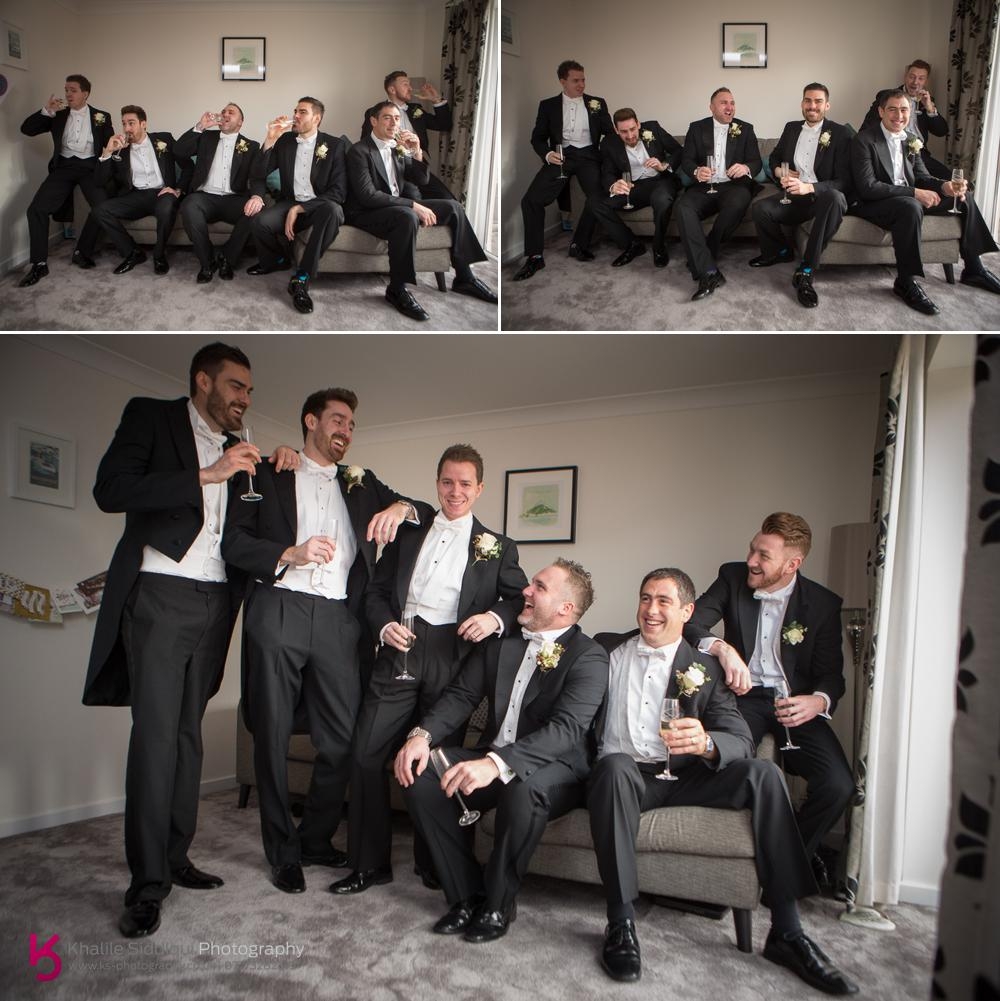 When I arrived the girls were equally busy with Tamsyn doing the Makeup and The Hair Boutique doing as you'd guess, the hair, so after catching up with everyone and saying hello I popped upstairs to photograph the dress and details. I knew before I arrived that the dress was going to be stunning when Claire told me that she'd bought her dress from Vu's Bridal in Wadebridge and I wasn't disappointed.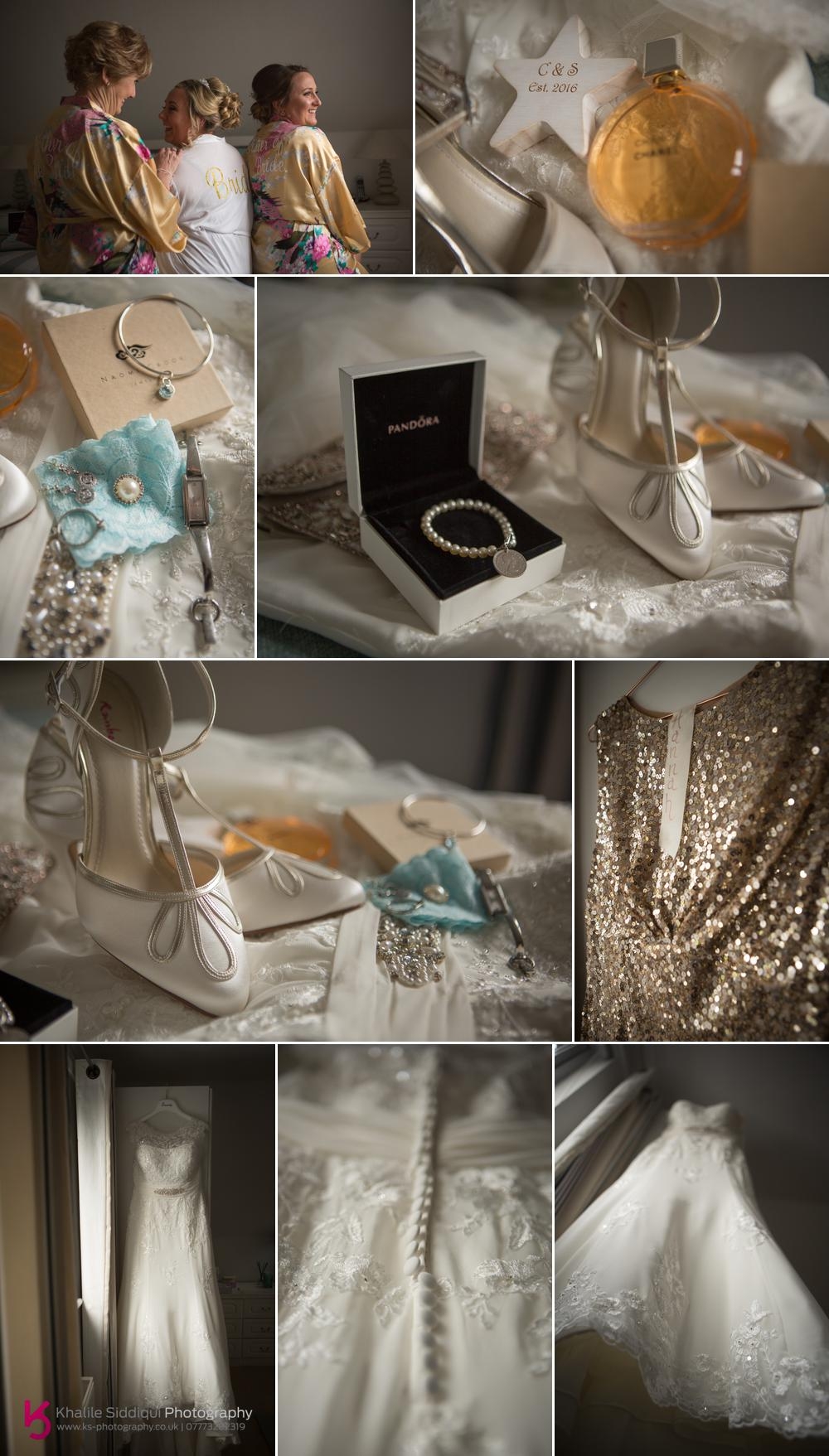 It was so lovely seeing Hannah helping Claire getting into her dress, It took me back to Hannah's wedding when the rolls were reversed :0)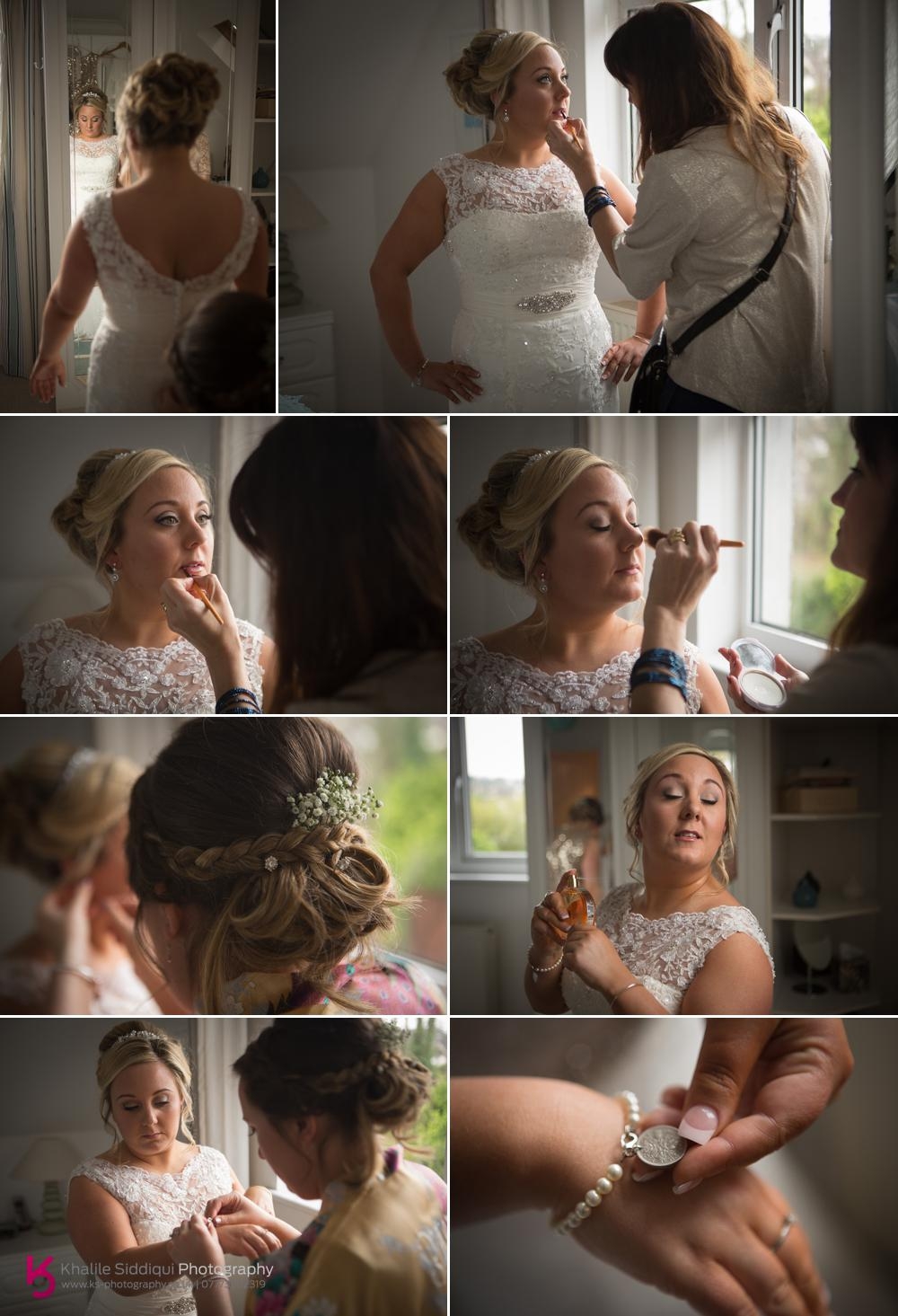 I told Claire that I could describe her look in one word, EXQUISITE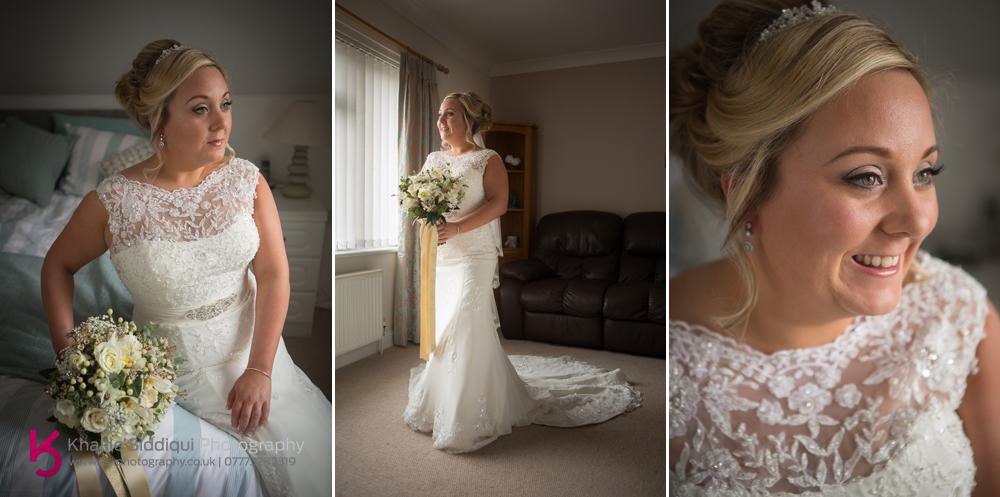 Having all the people she grew up loving around her, it would seam rude not to make the most of it by getting some playful photos with them.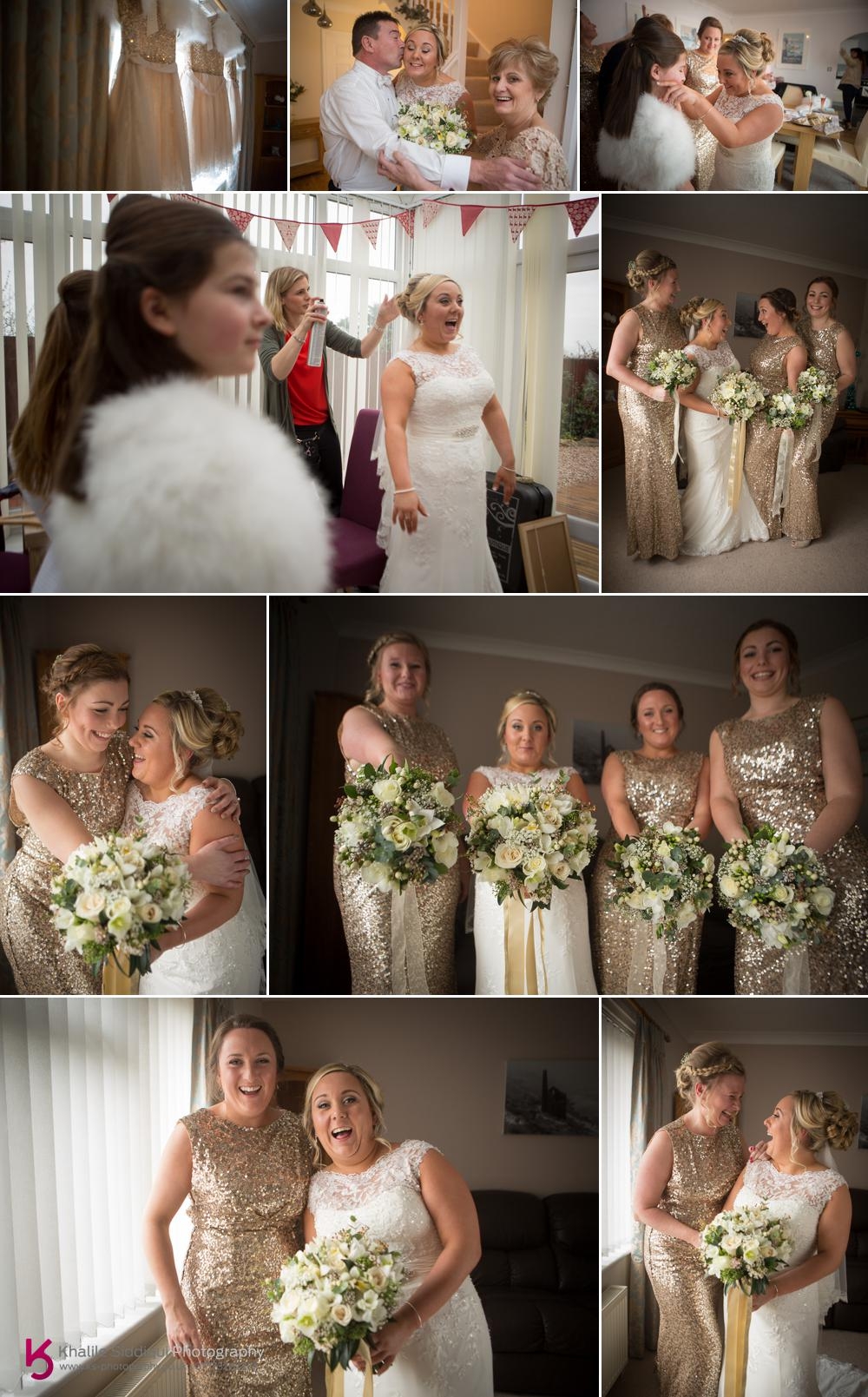 Before we knew it the beautiful car supplied by Celebration Cars of Cornwall had arrived to take Claire to the church via her Nan who lives nearby but was unfortunately not well enough to attend. There were a few tears there, but it set us up for what weddings are all about, families, loved ones and connections, thinking of those who are dear to us.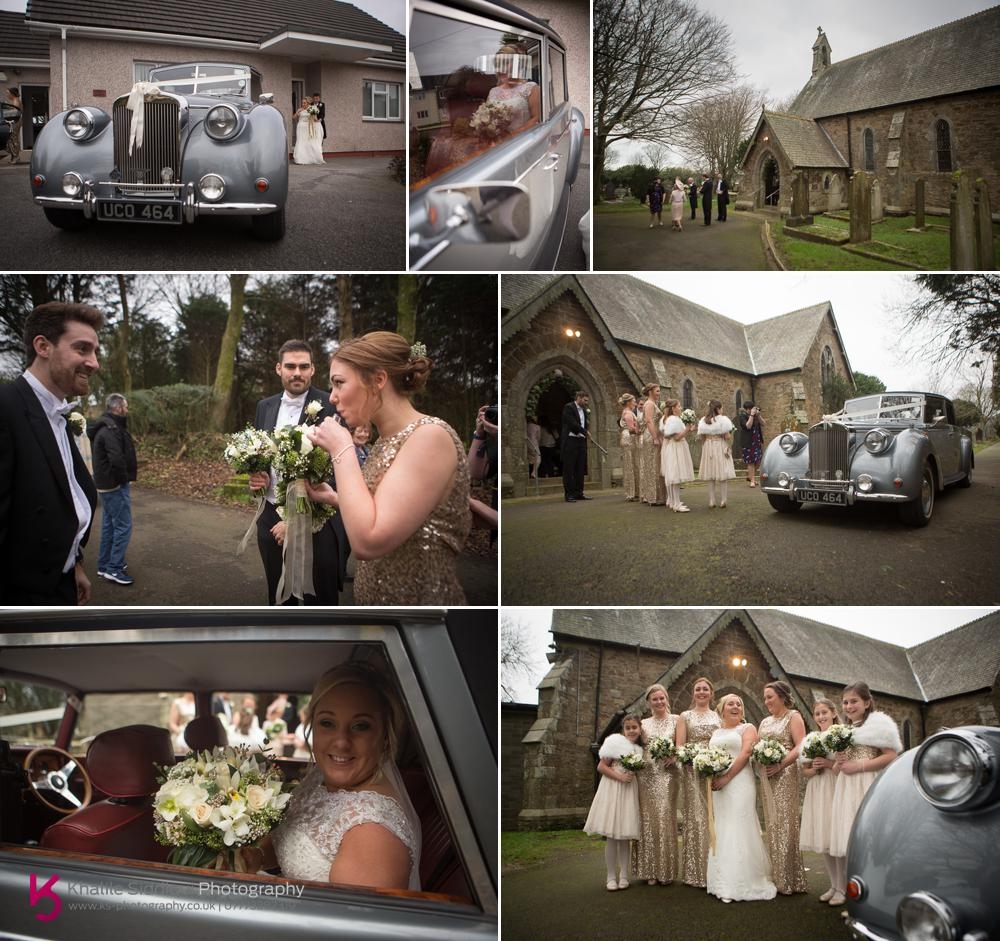 When we arrived at Treleigh church the groomsmen were doing their best to keep the bridesmaids warm, bless'um. And then it was time for the main event!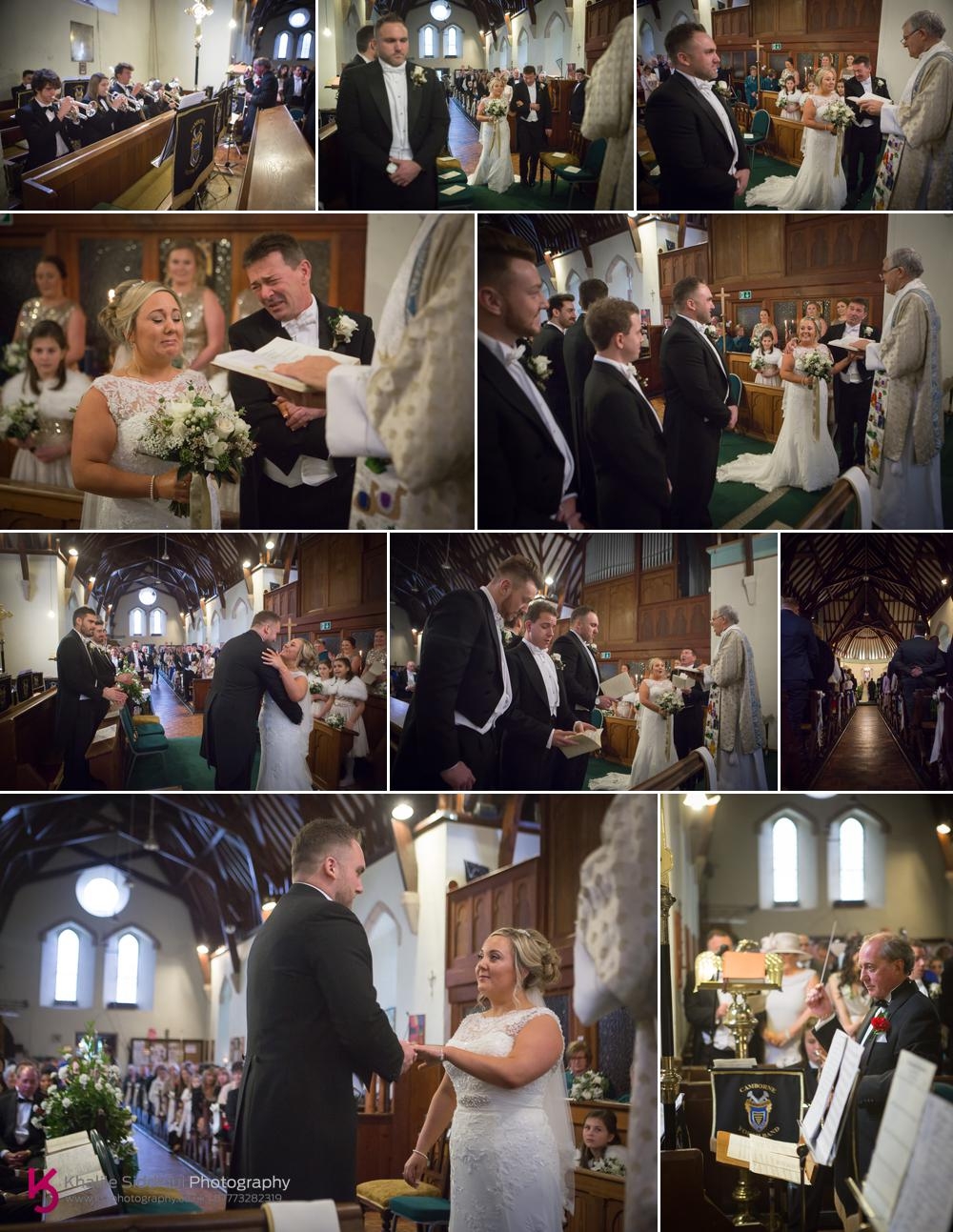 It was a real testament to Tams makeup as there were more than a few tears of emotion, but Claire always looked flawless (Sorry Tams you can't take the credit for Steve though!)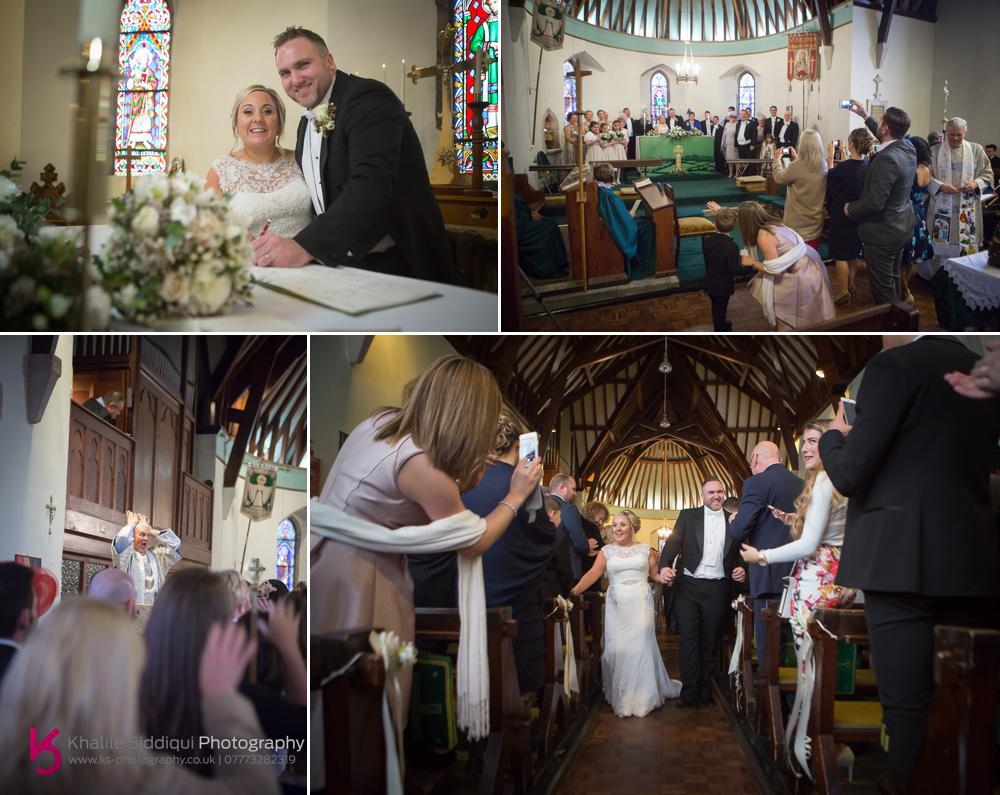 With 180 guests the congratulations outside the church lasted quite a while despite the winter weather, and then the sun came out :0)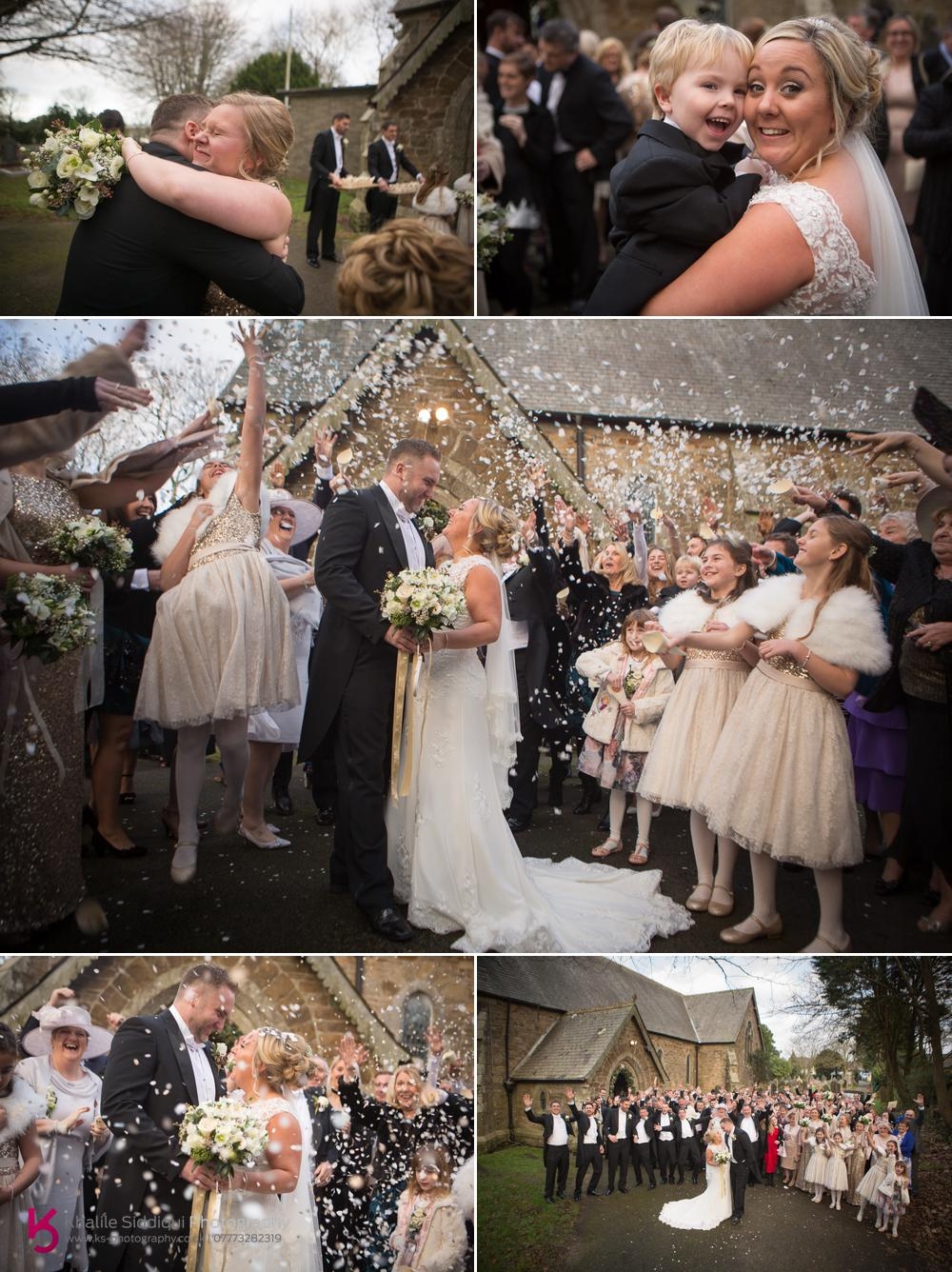 We only did a few group photos as Claire and Steve had the crooning talents of Andy Marshall waiting back at The Alverton Hotel along with loads of canapés and drinks.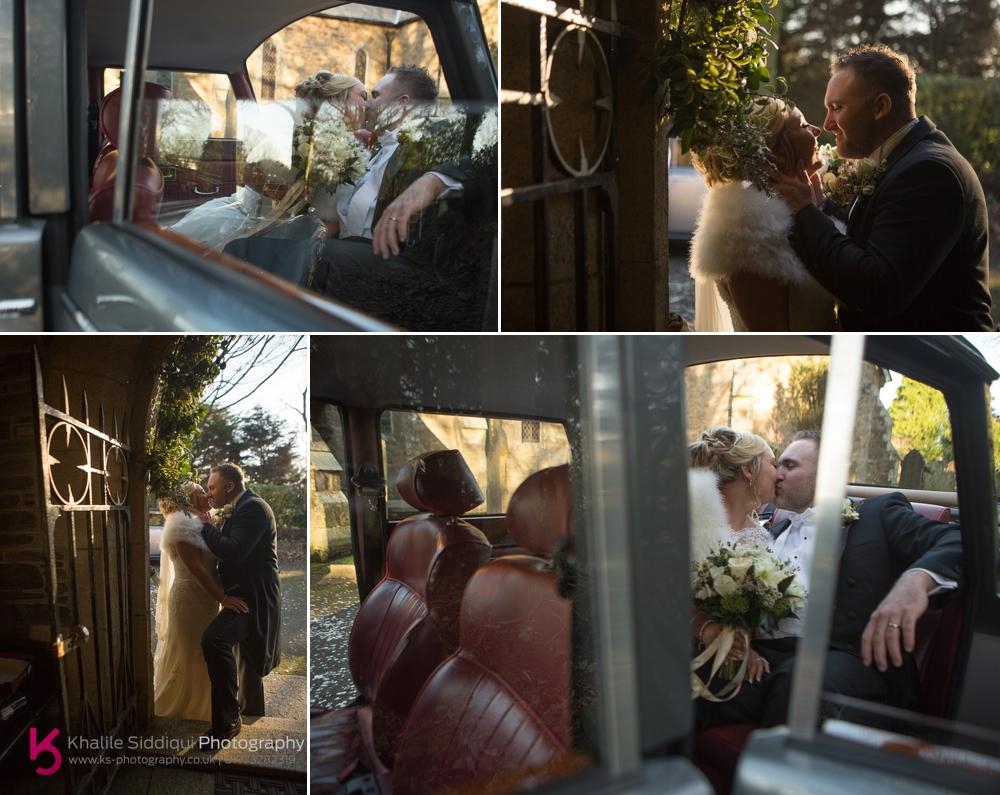 With the requested group photos you must remember one thing, keep it playful!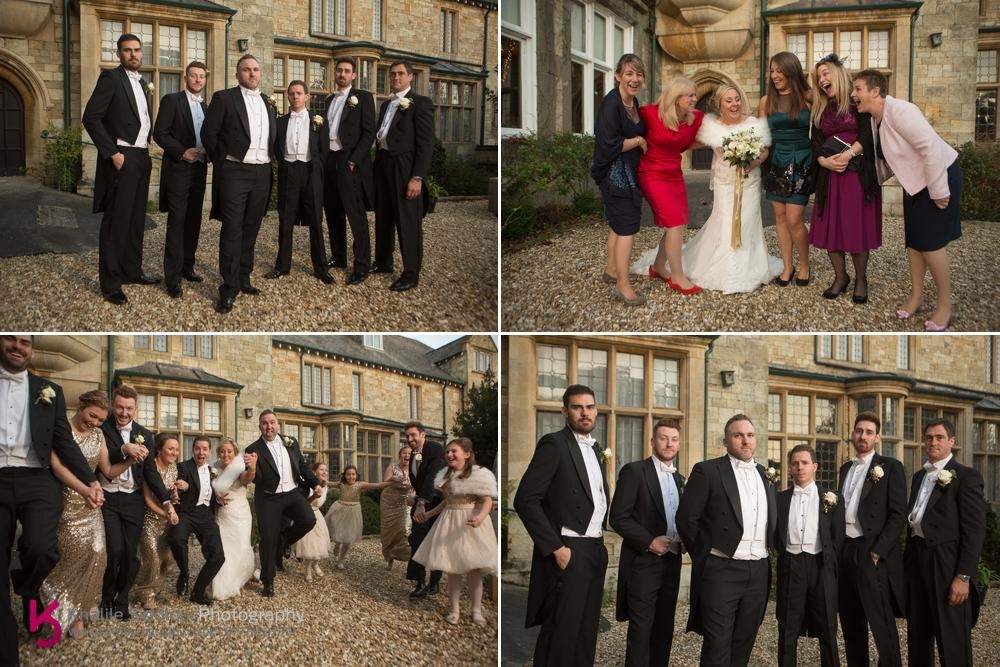 While the guests were taking their seats for the wedding breakfast we made the most of the fading daylight.

The Great Hall looked wonderfully festive and made a grand setting for three cracking speeches. And while everyone was enjoying their meal Tams and I ordered our food from the bar (thanks Elaine). When my burger arrived I nearly bruised my chin, I've NEVER seen such a big burger in my life, and I've NEVER had one beat me before this beast arrived. WELL DONE THE ALVERTON :0)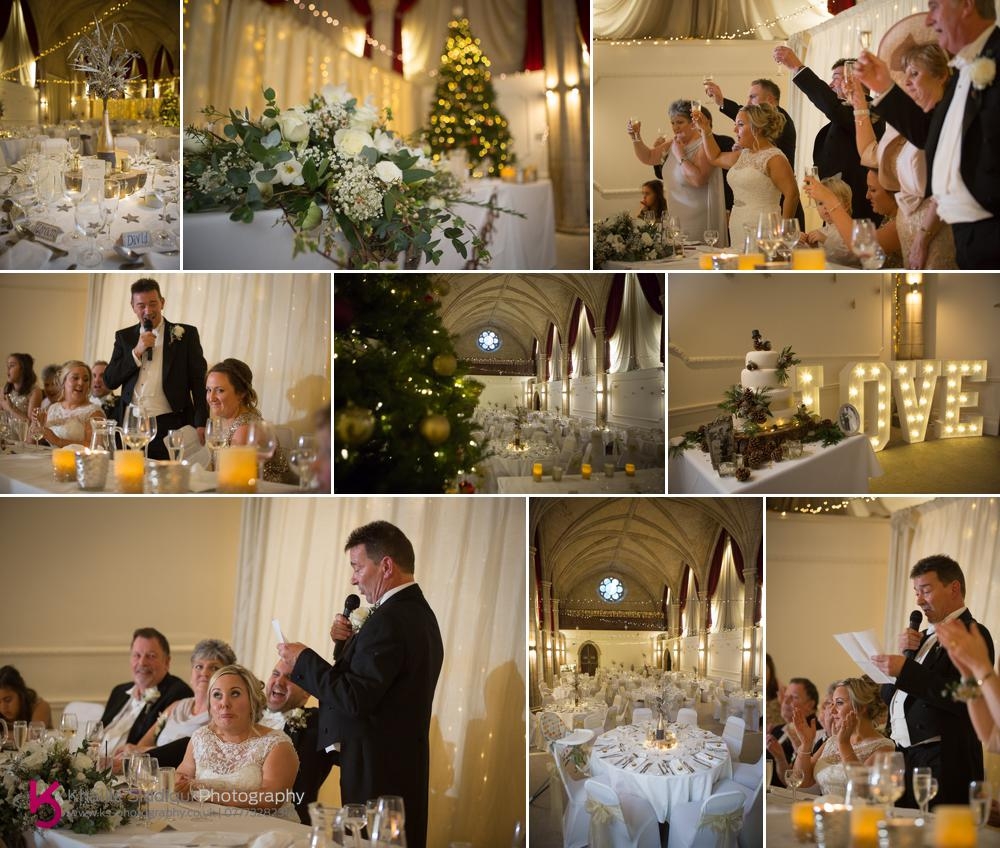 After the wedding breakfast and Tams had done a change of look for Claire's makeup we did a whirlwind photo shoot around the hotel and then we drove Claire and Steve to Truro Cathedral for a quick shoot there before the evening guests arrived.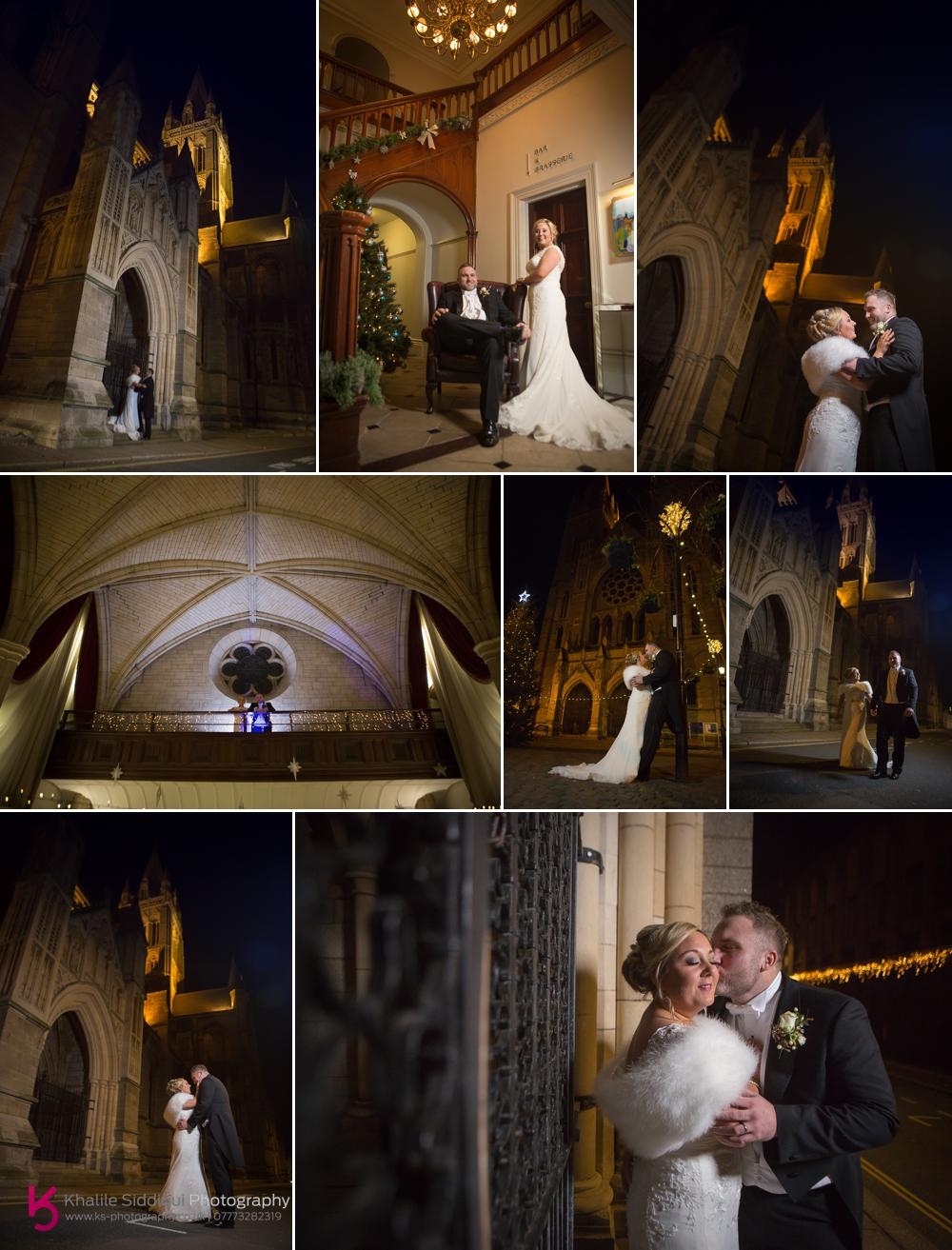 When we got back we had no time to hang around as the cake needed cutting and the band 'Hit Pinch' were waiting for the first dance.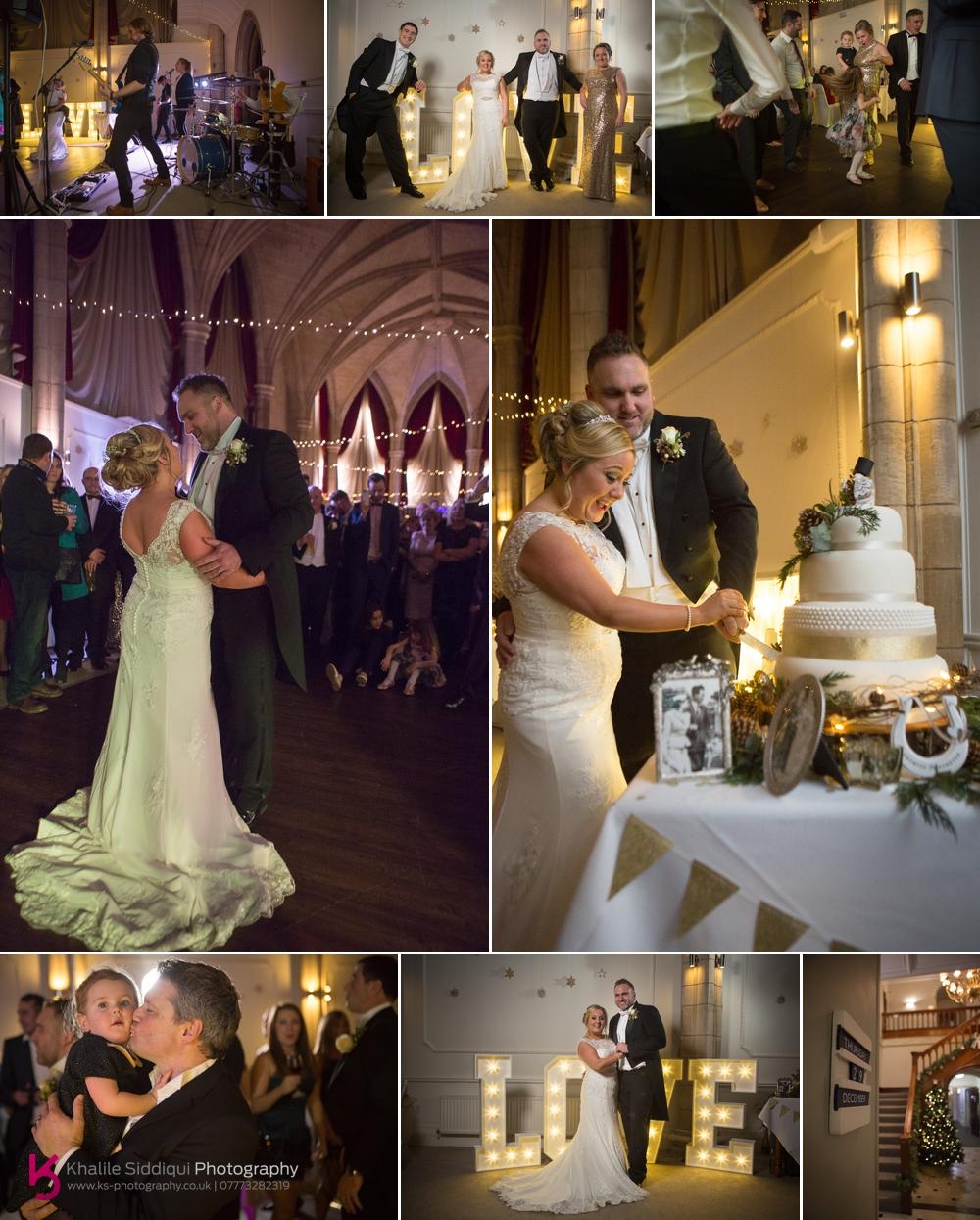 Dearest Claire and Steve, your wedding was everything I knew it'd be and so much more! Thank you so much for letting Tamsyn and I be a little part of it :0)
Lots of love
K&T xxx
If you're planning your own wedding or know someone who is, please do check out our
Weddings Page
for loads of useful information on our services, and please do get in contact as we do travel.
Collaborating Suppliers
Venue - The Alverton
Suits - Little Annes Maids
Hair - The Hair Boutique
Car - Celebration Cars of Cornwall
Lounge Singer - Andy Marshall
Love Lights - Special Days Hire