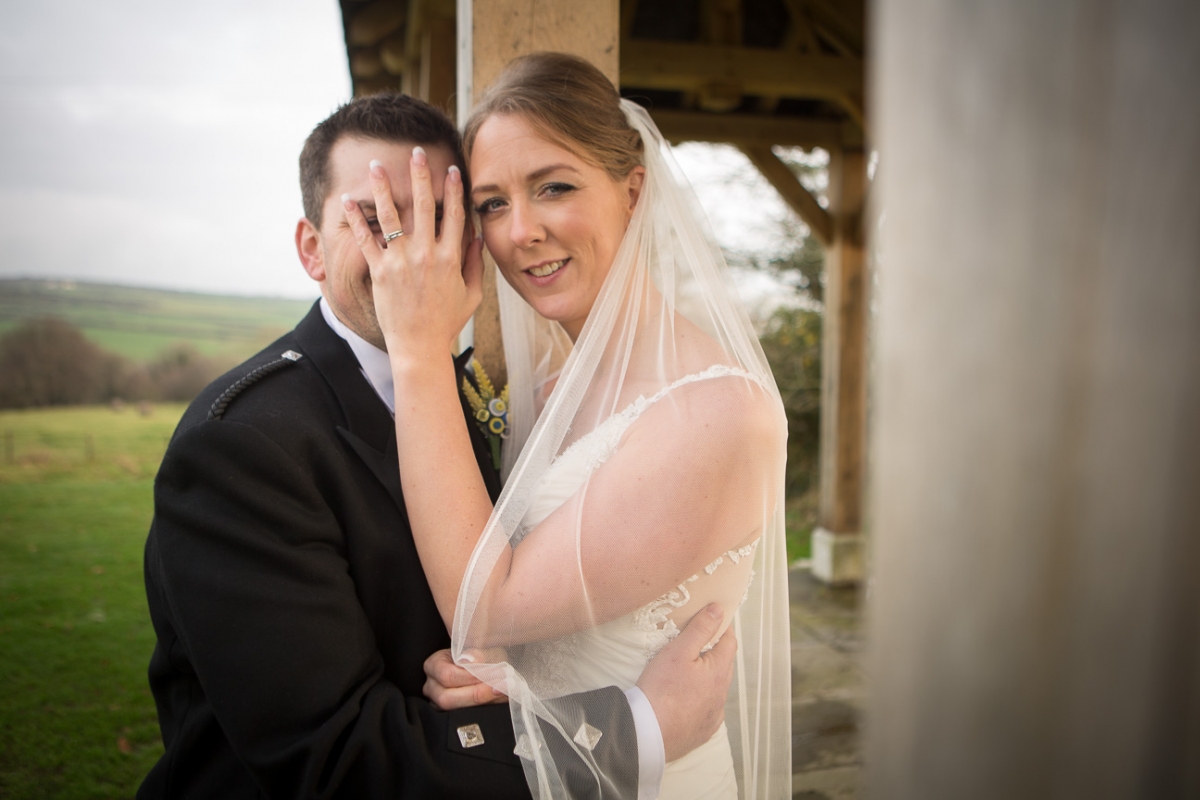 Trevenna Wedding - Holly & Sam
Share on Facebook Share on Twitter
5th January, 2017
---
You really are the dream team and we are so grateful you could be part of our special day in both a professional and family capacity xx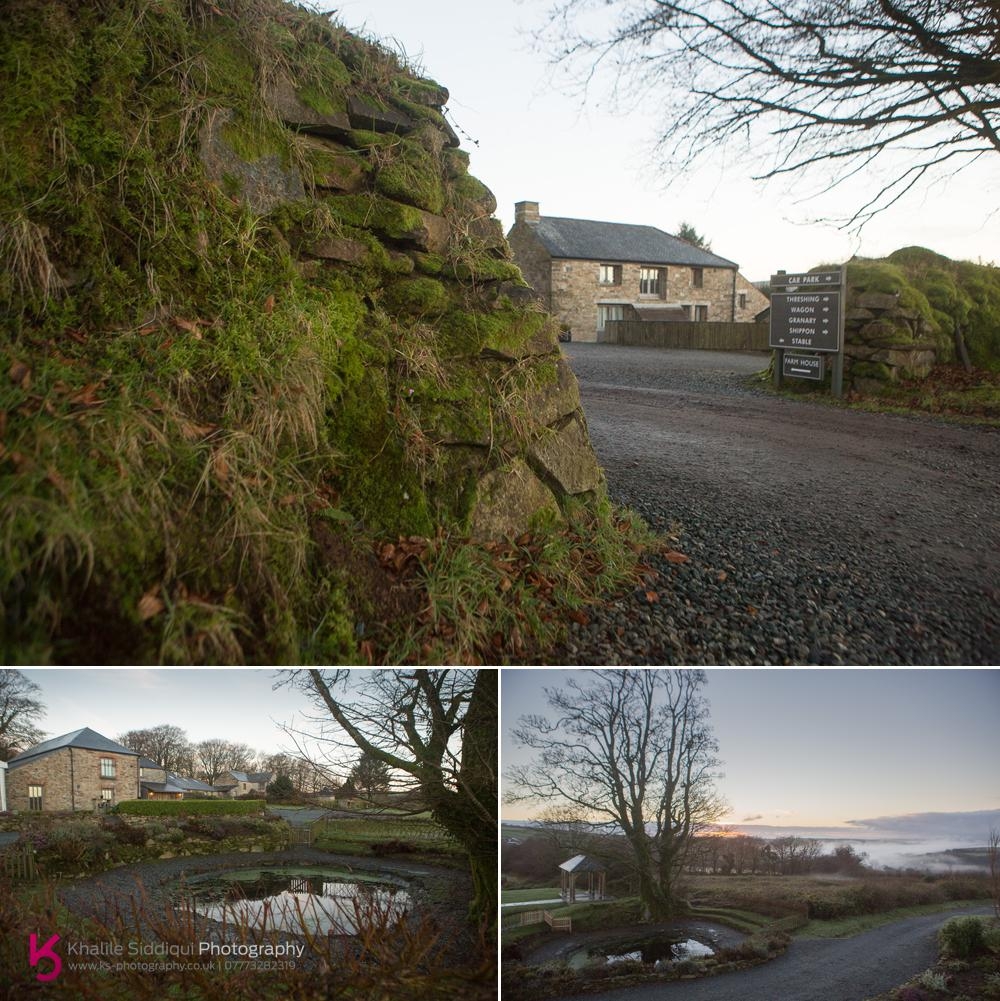 Tamsyn and I have been looking forward to Holly and Sam's Trevenna Wedding for years as Sam is the son of one of Tamsyn's brothers. This wedding was a real potent mix, as not only were we obviously look forward to our nephew's wedding but Holly and Sam very kindly put us up at Trevenna for the weekend and so we finally got to sample the true Trevenna experience and I have to say they TOTALLY exceeded our expectations! On arrival there were cream teas waiting (as well as an open bar) and in the evening they fed everyone together in the farmhouse which was a really lovely icebreaker for both families to get to meet before the main event, especially when I wasn't able to attend the stag weekend due to shooting another wedding.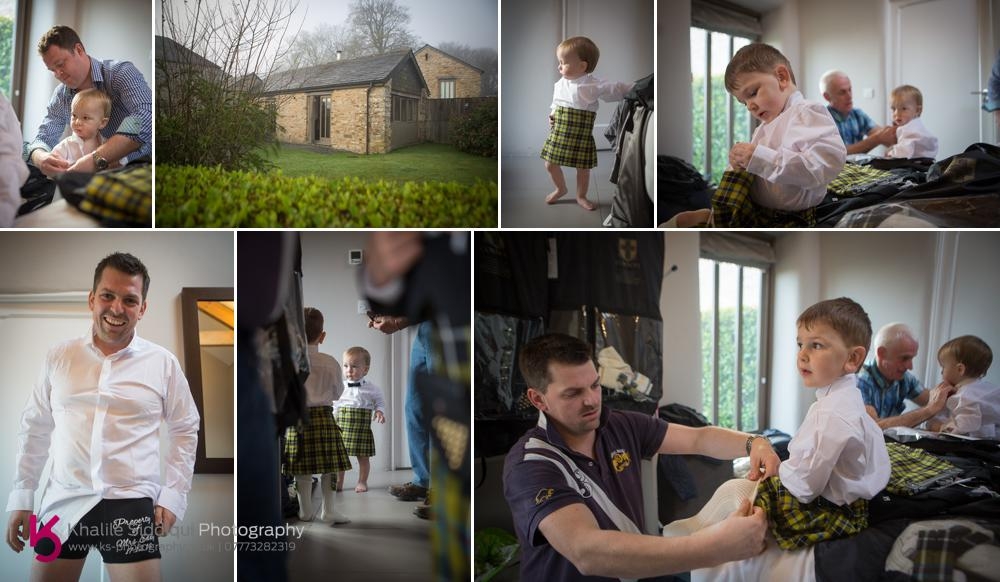 It was such a beautiful winters morning when I got out, with mist in the valleys and a buzz of excitement around the complex. Holly and Sam didn't want to waste time on the day waiting around so it was an early start with an 11am ceremony so everyone was up and at it. I caught Sam getting their boys ready getting them into their kilts. I did try warning them that the little fella's ALWAY upstage the men when it comes to wearing kilts.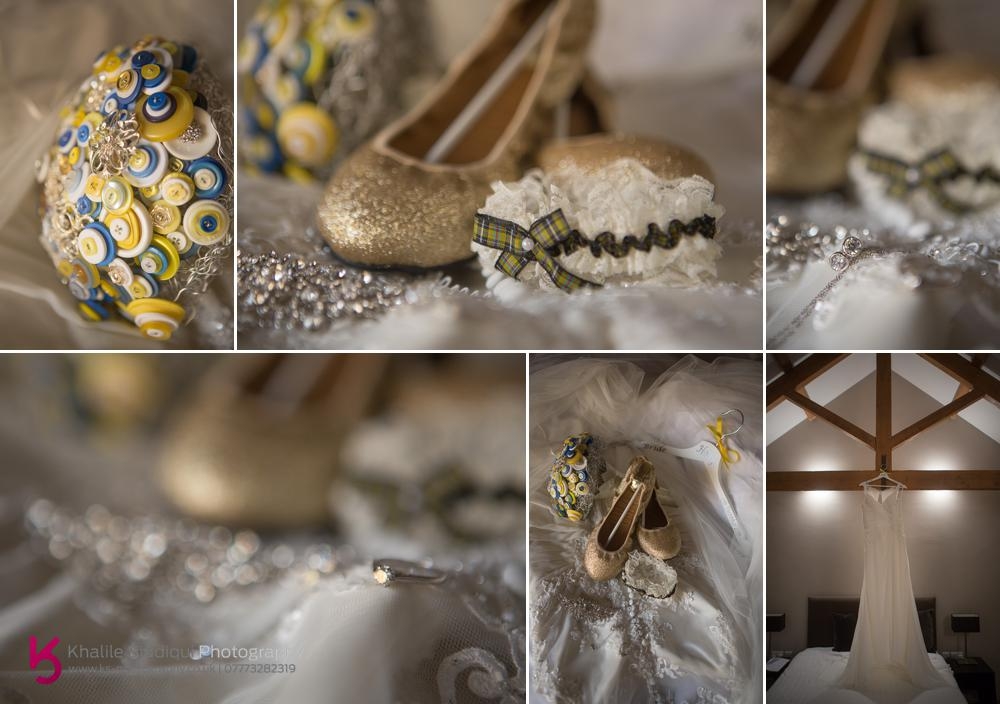 Holly went to County Cream in Truro for her beautiful wedding dress, but decided to make her own bouquet and the boys button holes HERSELF to tie in with the tartan kilts (What a lovely heirloom to pass down to her daughter).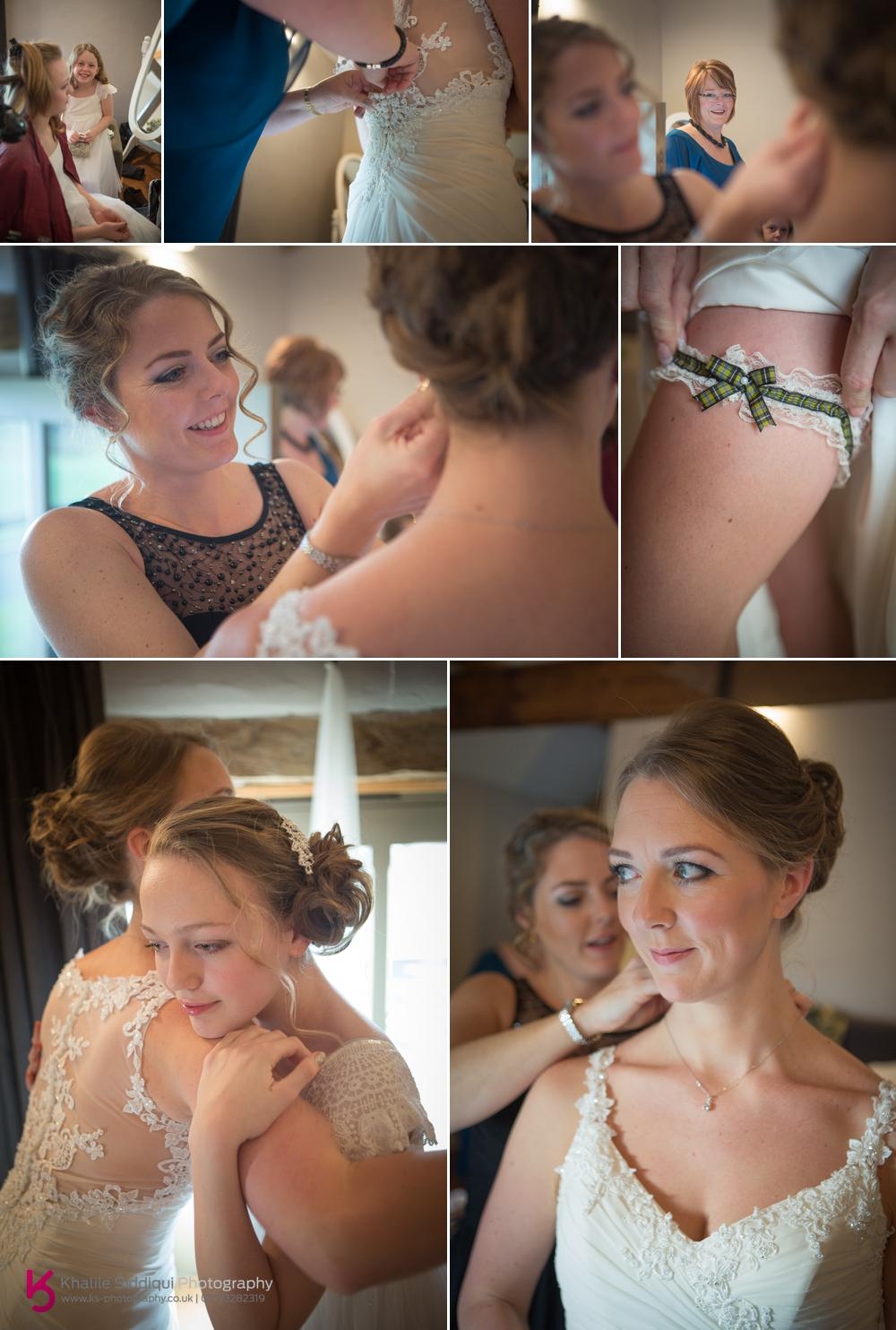 If I thought my start was early it was nothing compared to Tamsyn's 5am start to do the girls makeup (yes Tams had an un-characteristically early night while her brothers were partying downstairs). Alongside Tams doing the girls makeup was the lovely Rochelle Winter doing the girls hair, and because it was such an early ceremony, time was starting to run away with us so we wasted no time with getting a few photos of the girls. I LOVE this one of Holly's daughter giving her mum a hug after she'd seen her mum in her dress for the first time :0)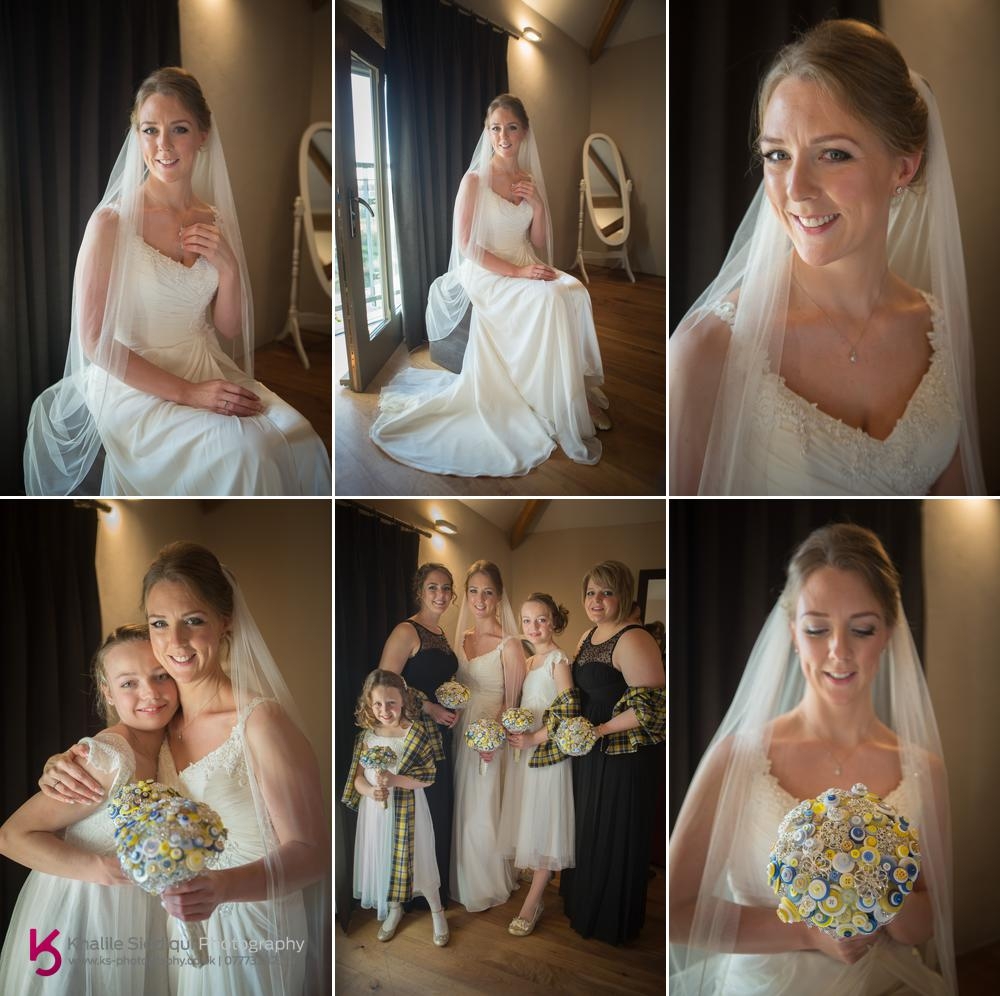 Before we knew it, it was time for the ceremony with Sam and the guests patiently waiting downstairs for Holly's arrival, bless him, check out his calm face in the top right photo below.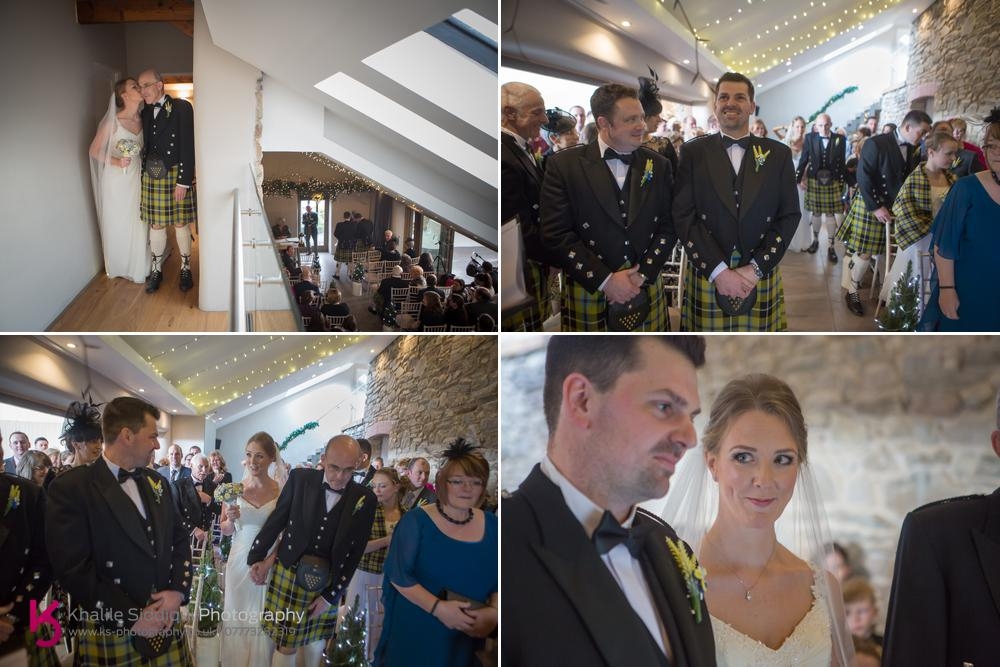 It was a really lovely ceremony and as a little surprise Holly and Sam had the operatic talents of the wonderful Caroline Childe to entertain their guests while they were signing the register. The funny thing was that because she was at the back of the room and was THAT good that most of the guests thought that she was a recording until near the end of her set!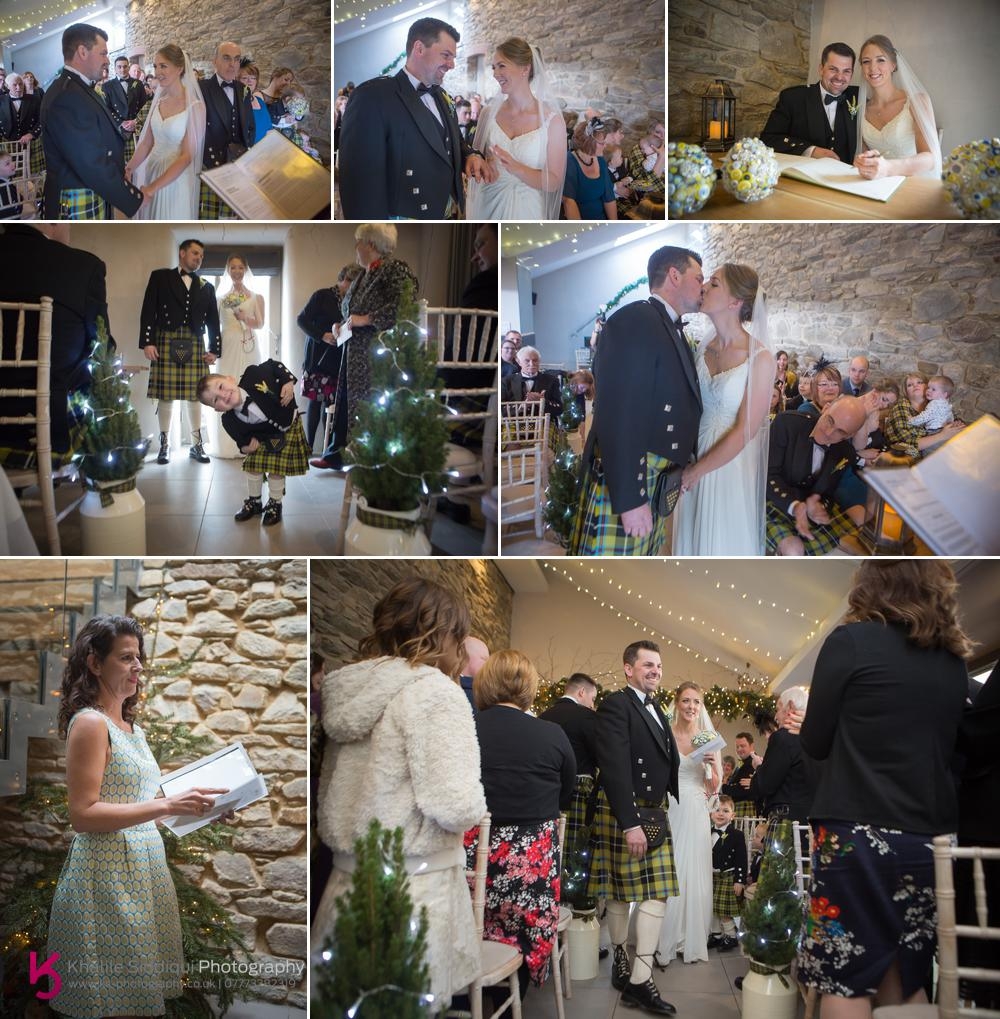 Being the end of December everyone was expecting the worst, but the weather was lovely, the sun was out, and with just enough cover due to the stillness that it was kind of mild and so everyone went outside for drinks and canapés. (Jonathan, sorry about my herbert of a son running across your beds, I did tell Holly and Sam it'd be tricky working and keeping an eye on my kids ;0) )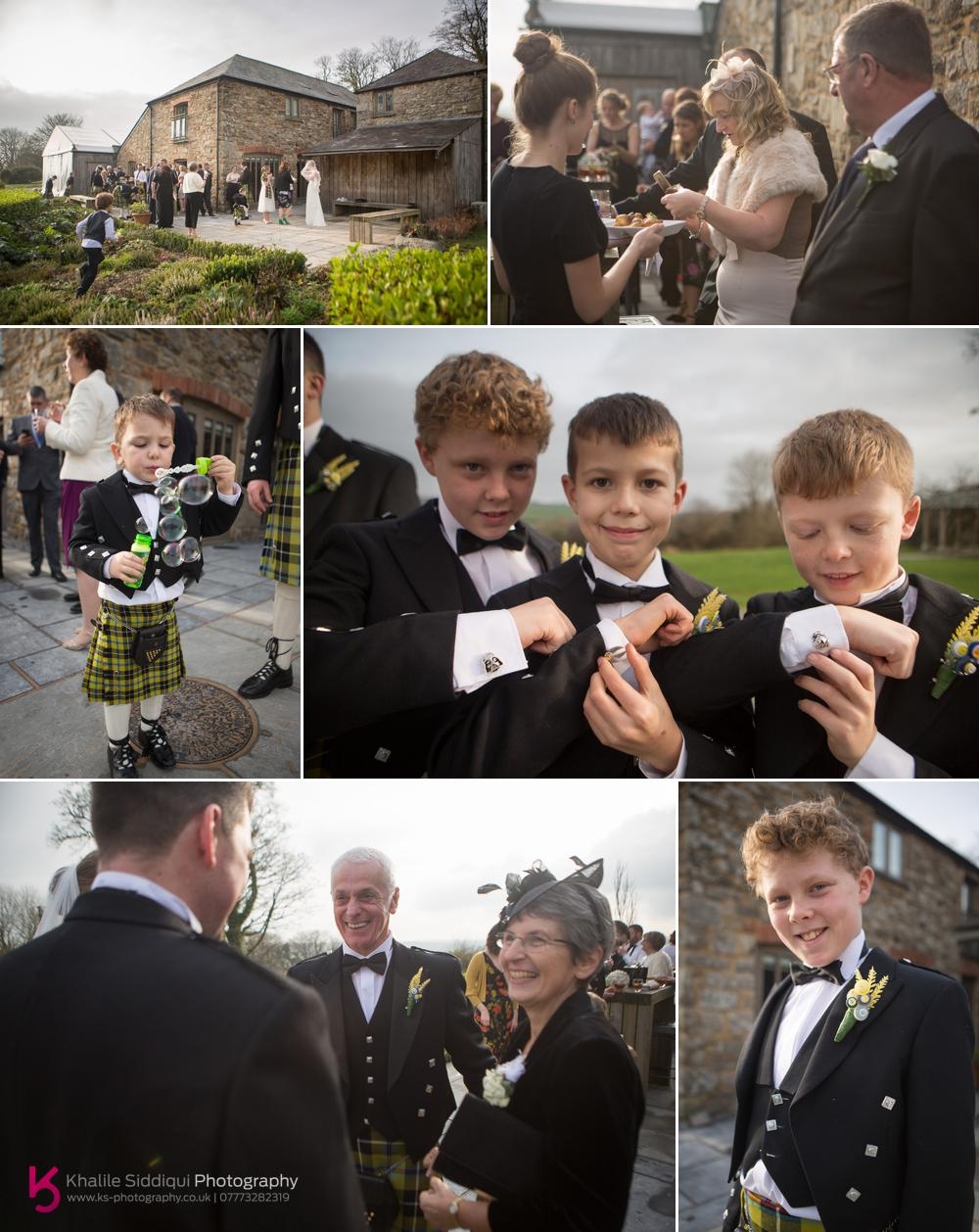 And of course a few requested group photos.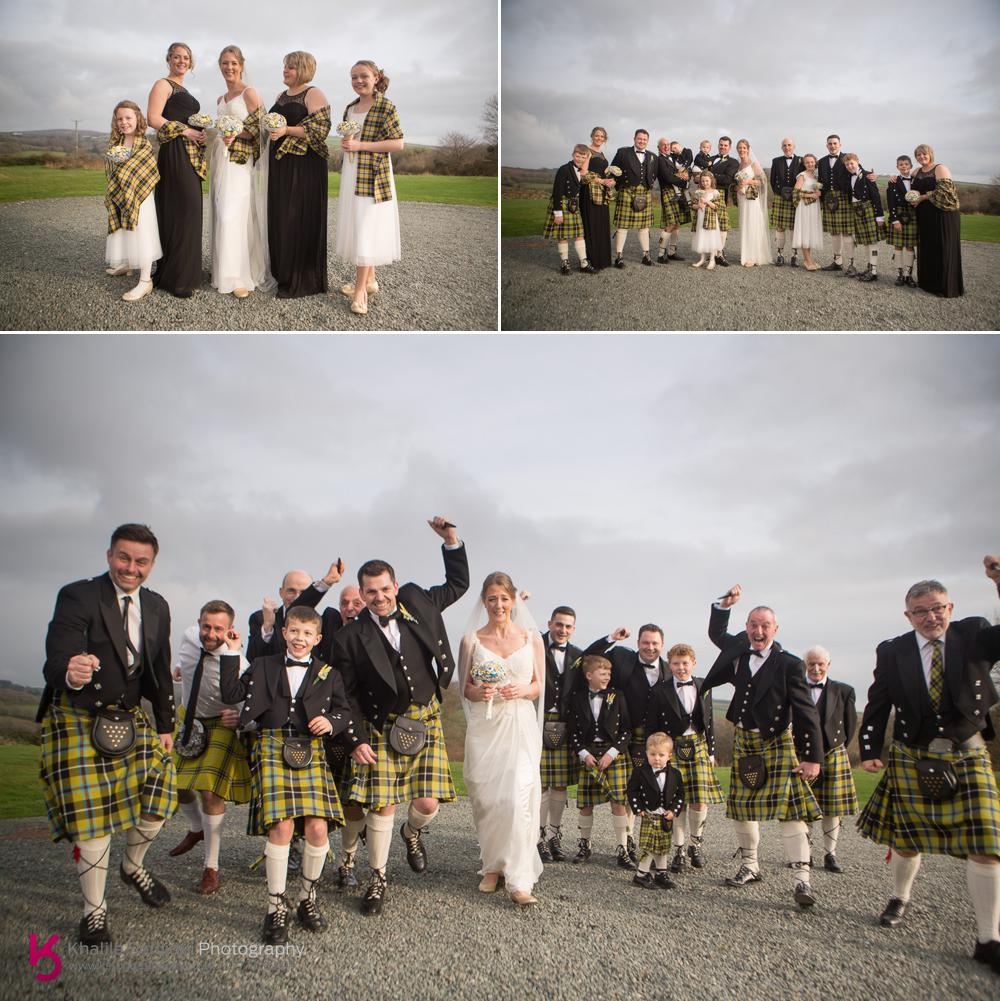 Before everyone sat for their wedding breakfast I popped inside the permanent marquee to get some shots of it all set up, and I have to say, between Holly & Sam and the staff at Trevenna I don't think I've seen the room dressed so magically for a winter wedding.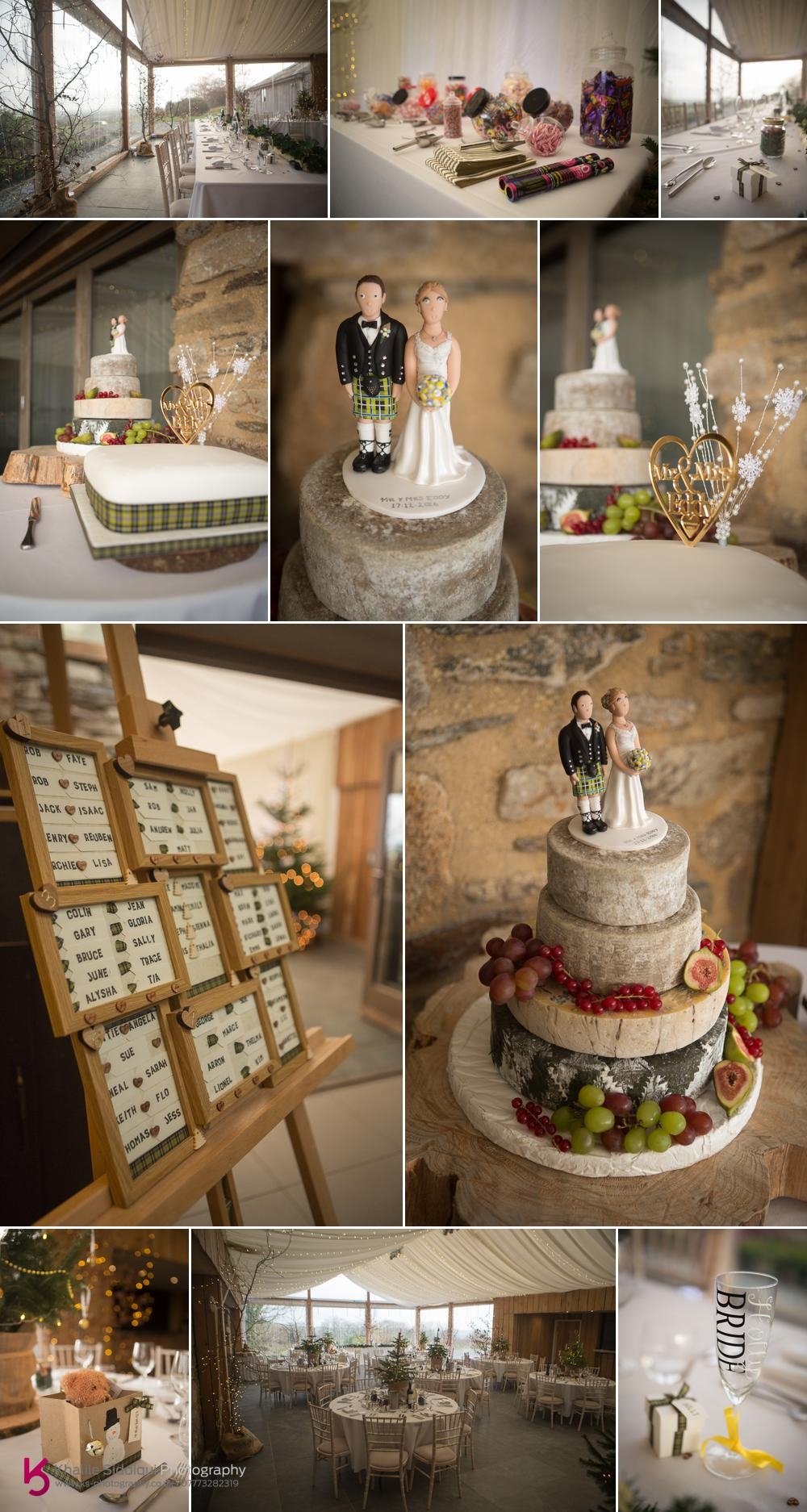 While the guests were taking their seats I had to make the most of the available light knowing that it would be dark after the wedding breakfast, so we had about five minutes to create these...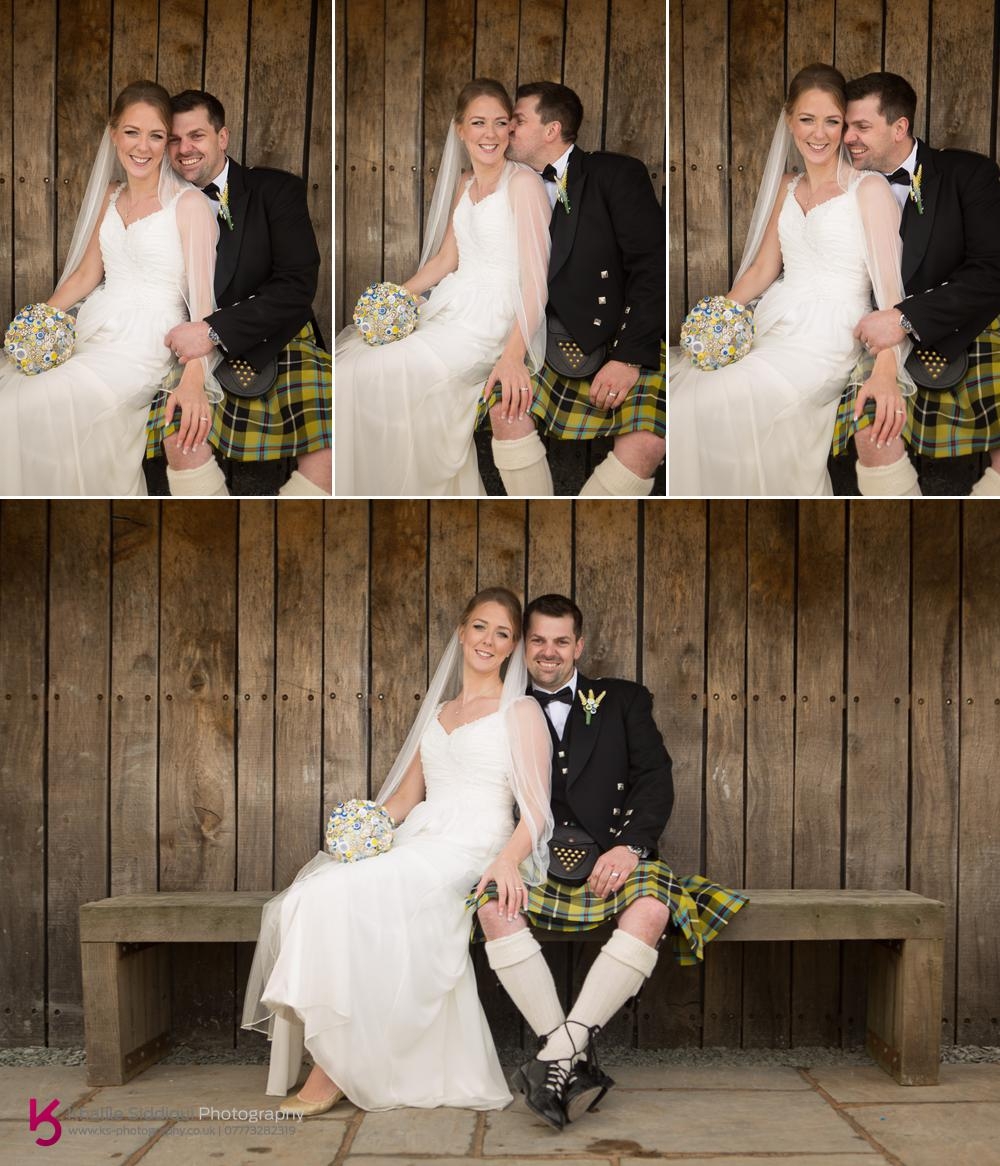 And these...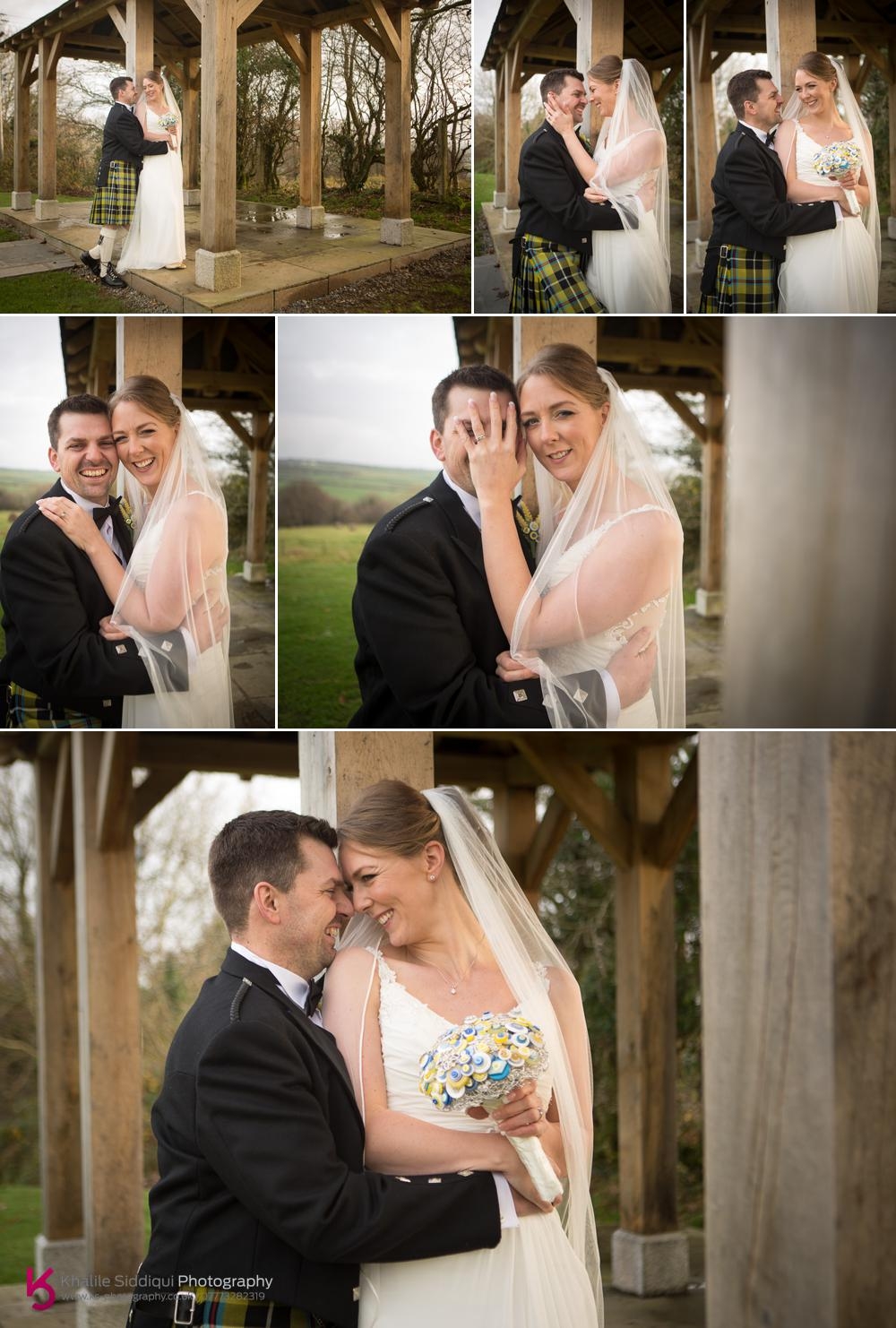 And these...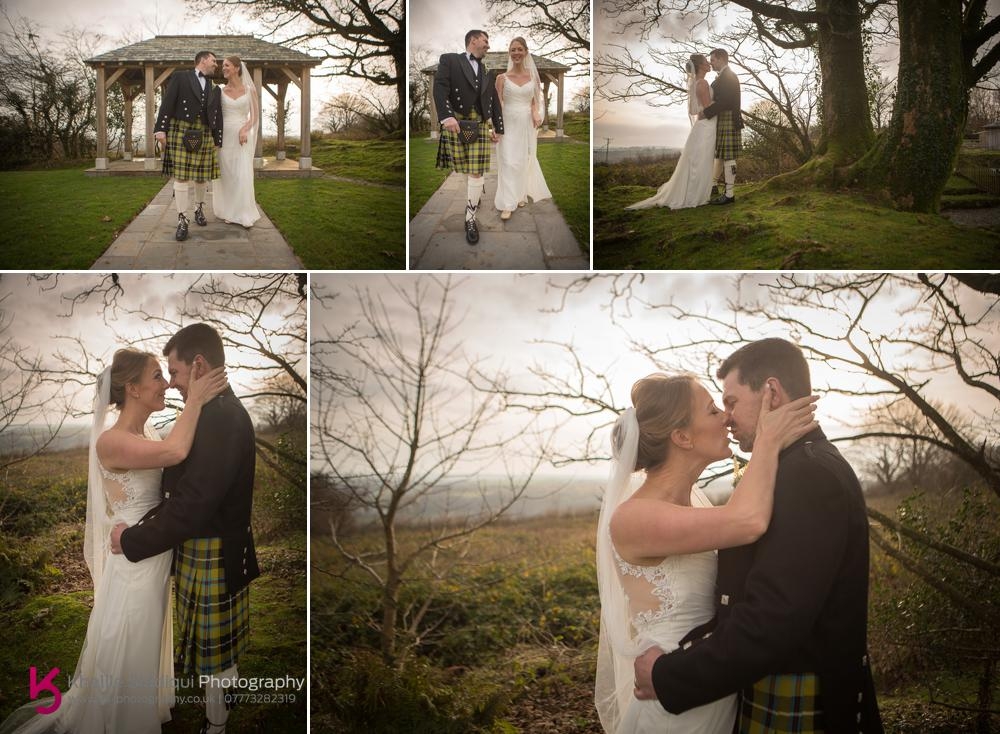 After having that beautiful dinner the night before, and a hearty breakfast supplied by Trevenna to the guests that were staying, I was really struggling to finish the sumptuous wedding breakfast, but still felt light enough on my feet to enjoy capturing the great speeches (Check out proud dad on the bottom left of the images below)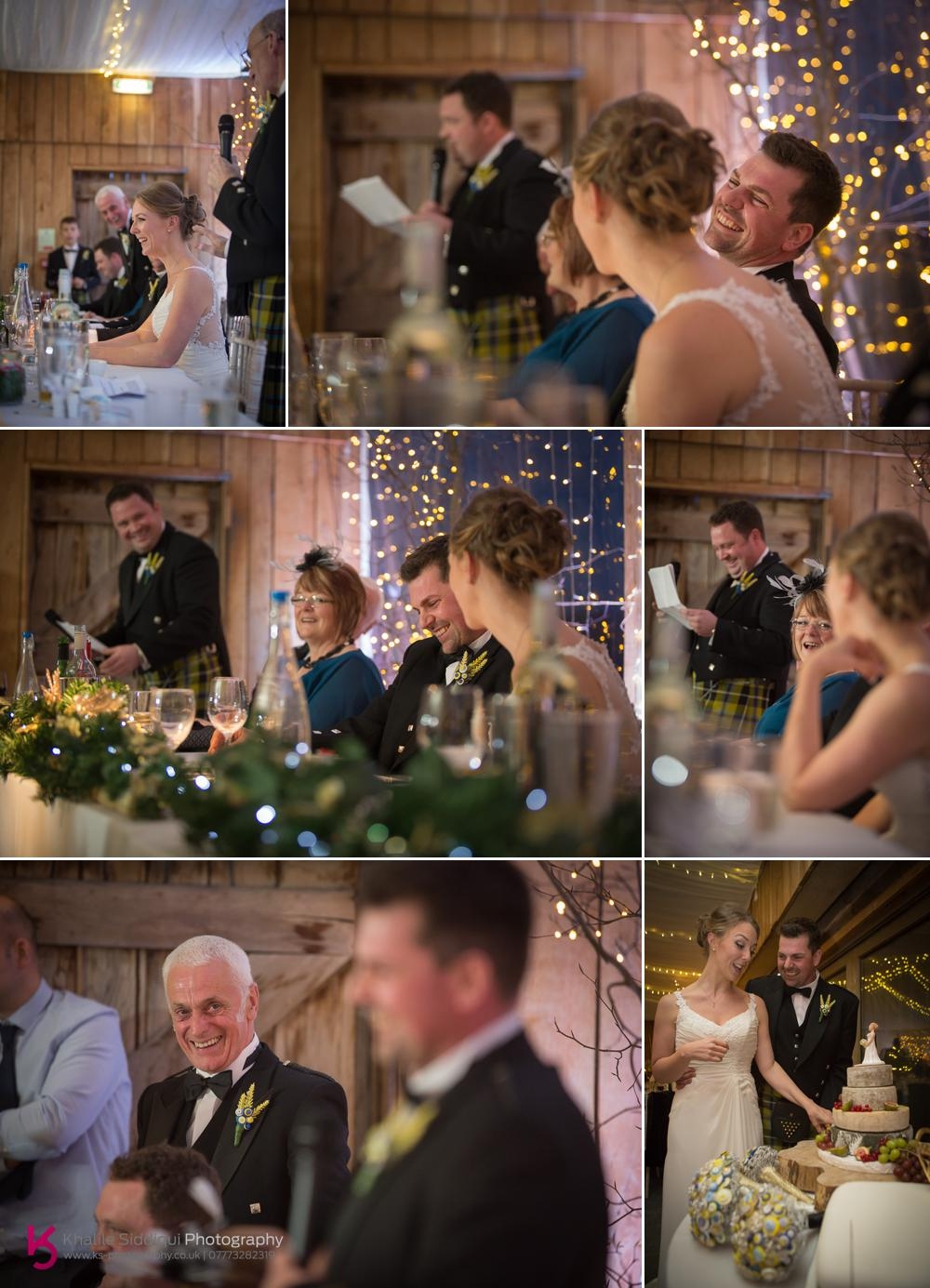 By the time the speeches were over the light in the sky had totally gone, so we had to get creative with what we could find around Trevenna.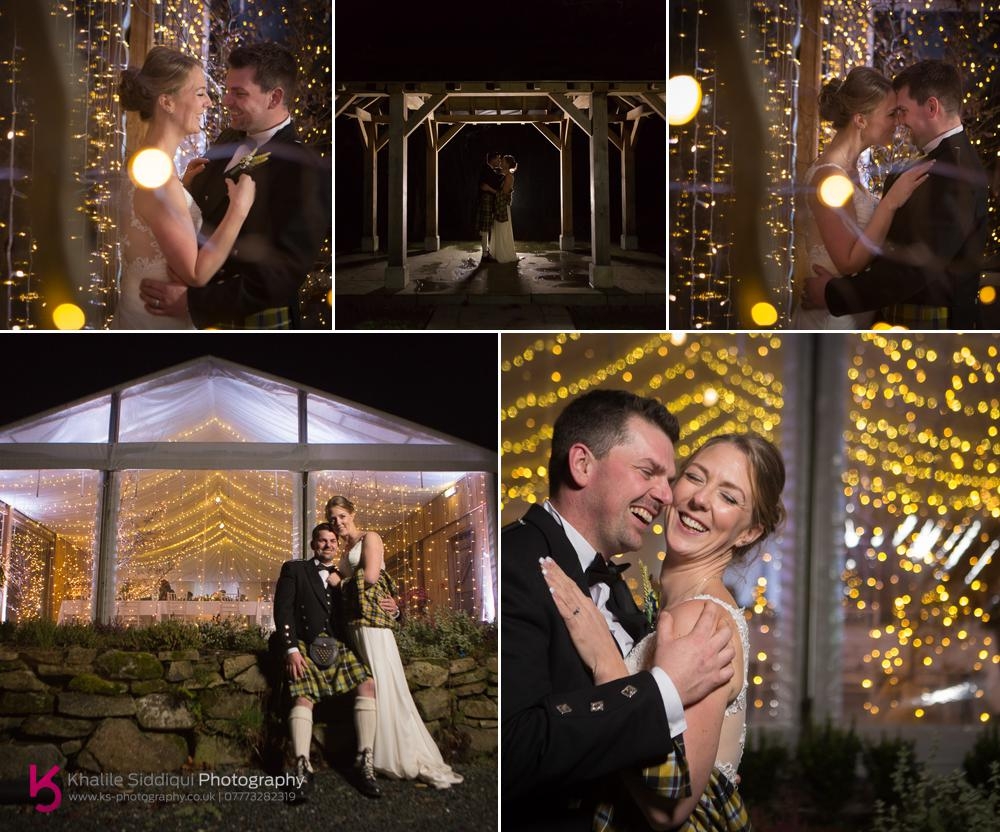 And after Tams had done a makeup change for the evening (something she does for all clients that book us for photography and makeup) it was time for the first dance.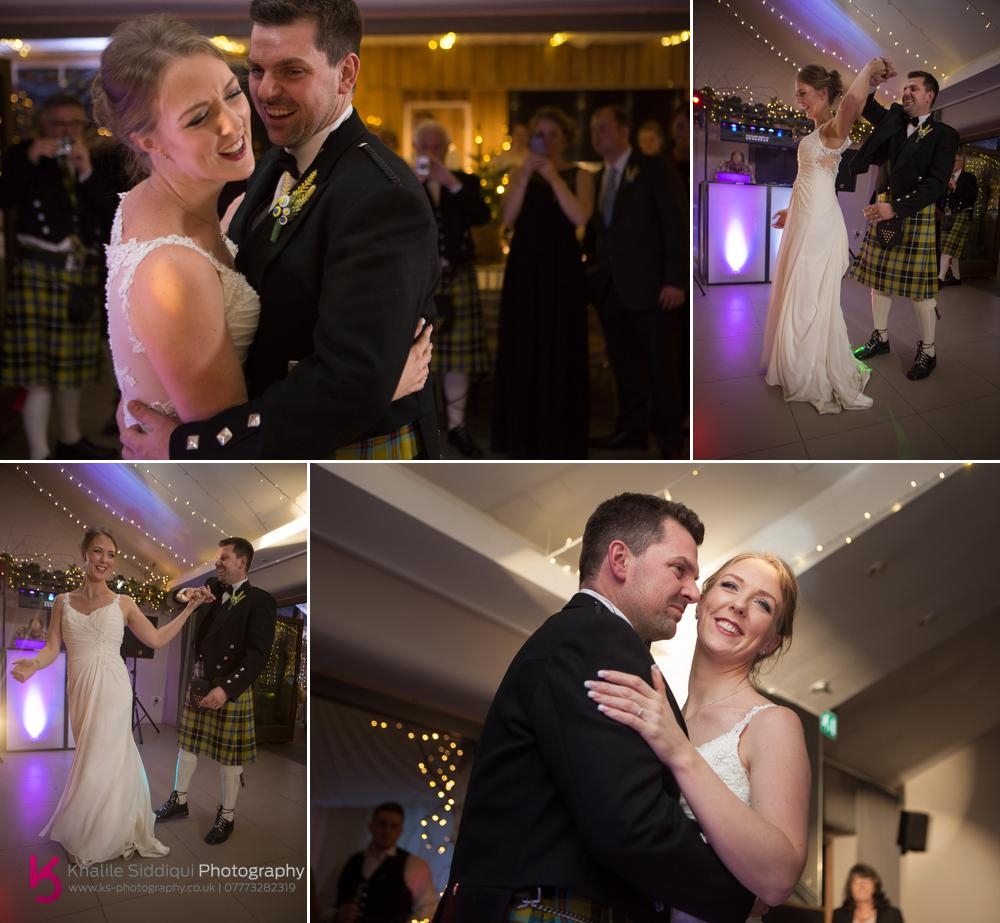 And just before Sam and Holly made me put my camera away to party with them we got a few family photos, Tams getting playful with her attending brothers, and another nephew kindly got a very rare photo of the family Siddiqui 'Thanks Ben!'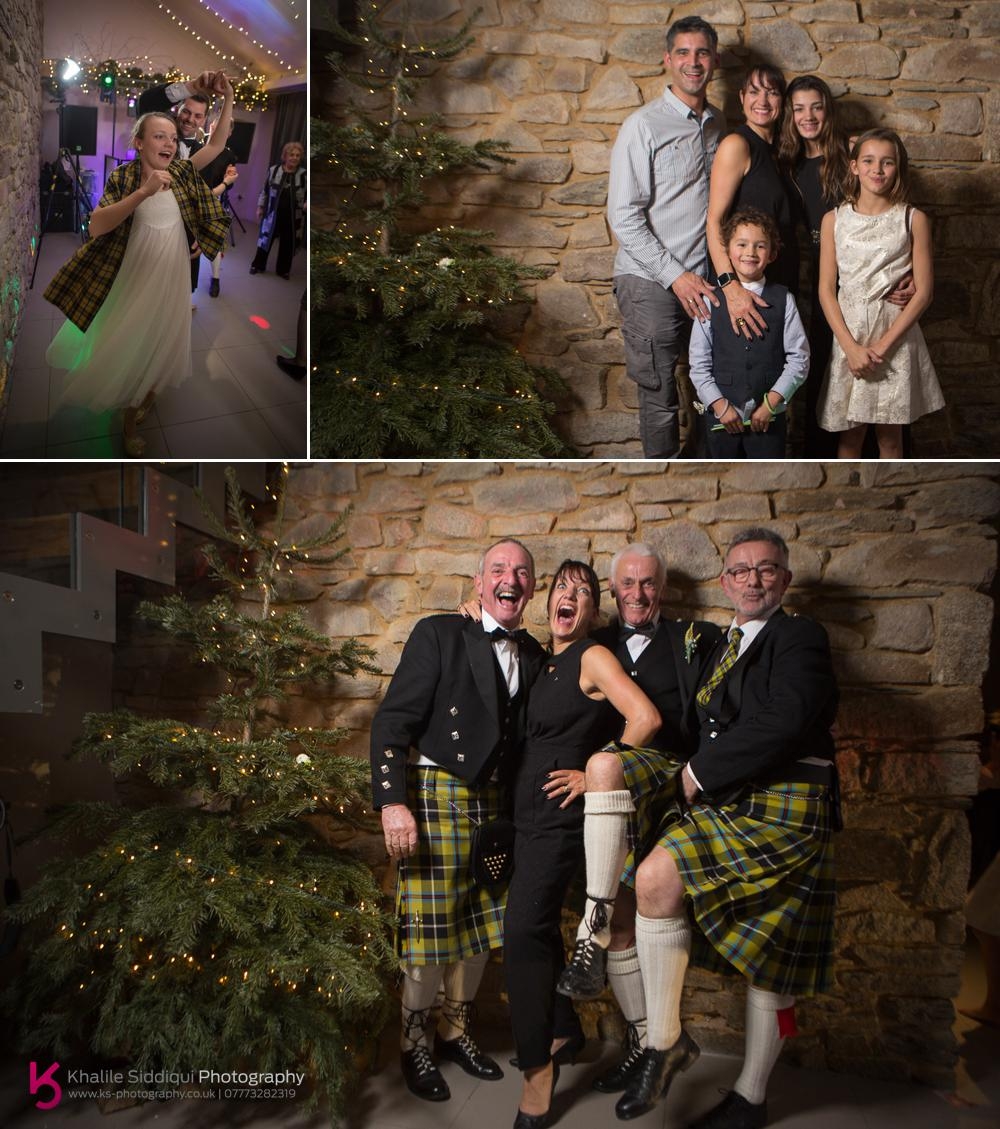 Dearest Holly & Sam, I know you were a bit concerned about me enjoying myself working and being a guest, well hopefully you can tell that Tams and I had a ball at your wedding!!!
If you're planning your own wedding and would like to find out more about our services please do check out our
WEDDING PAGE
for more info, and yes we do travel :0)
Lots of love
K&T xxx
Collaborator links