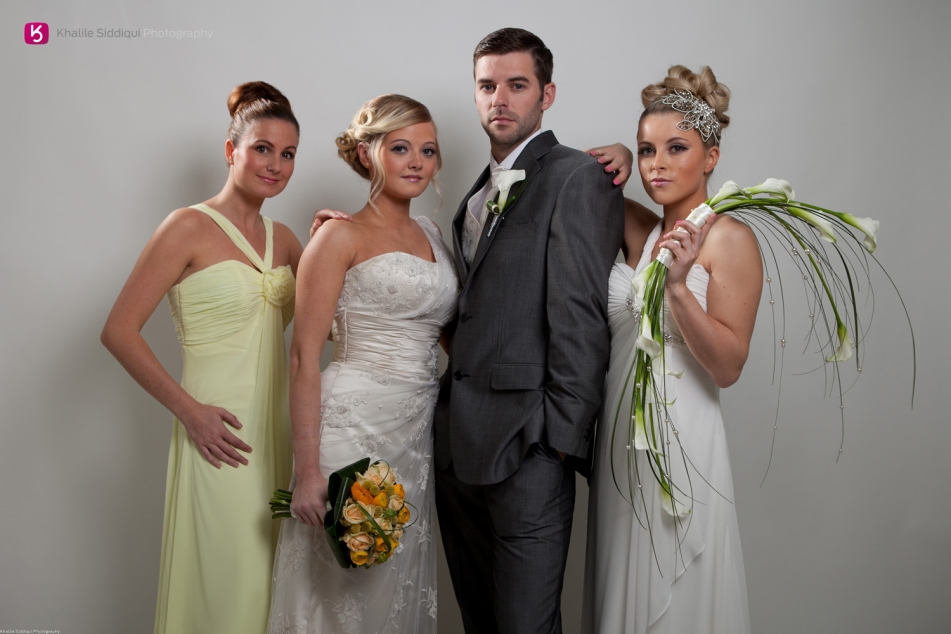 Pirate FM Win a Wedding
Share on Facebook Share on Twitter
8th May, 2012
---
I was approached by Emily of Emily Winch Hair Design to see if I'd be interested in doing a photo shoot involving a collaboration between some of the Pirate FM's Win a Wedding competition prize suppliers. Always being one to love a fashion shoot, I was more than happy to get involved, especially after seeing the line-up of great suppliers donating prizes.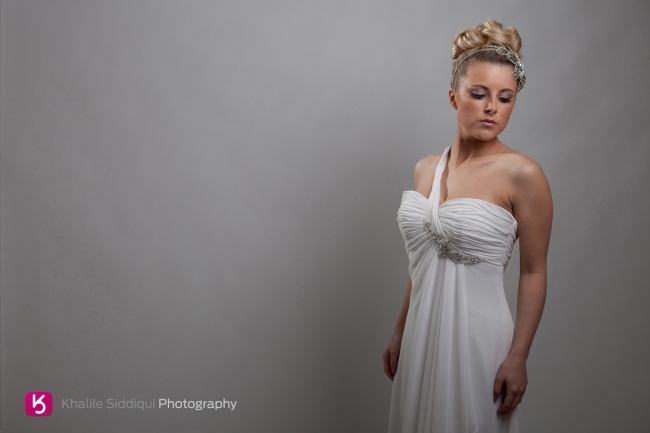 Emily did a great job rallying people to get on board, organising the outfits who were very kindly lent to us by Vu's Bridal, County Cream, and Little Anne Maids. And no photo shoot could go ahead without make up, so we were glad when Julie from Angel Face Online was willing to get involved. I then invited Caroline at Fluertations Flowers to see if she'd like to join in followed by Picture Book Weddings Videography and Treverbyn Cars.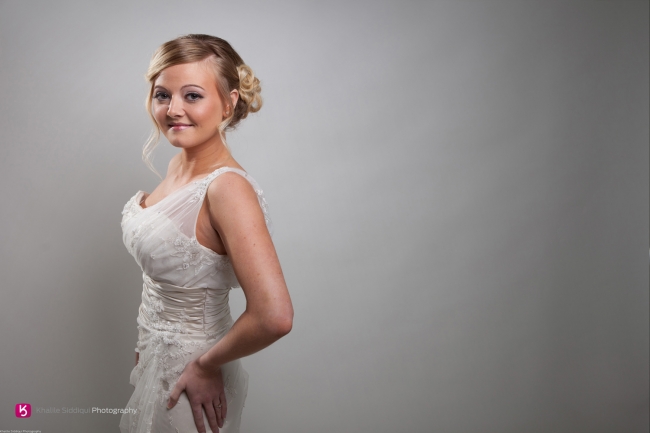 We all met up at Angel Face near St.Stephens where they have a studio. To make sure we had some nice shots of the hair, make up and dresses we did a quick shoot there and then so we could get the Treverbyn Cars in on it and so we could show the competition entrants what their wedding photos could be like we moved on to a location shoot. We were hoping to get some shots done at Lanhydrock Hotel, but unfortunately they had a big golfing day on so luckily we were very kindly helped out by The National Trust at Lanhydrock House where we did the location shoot (BIG THANK YOU).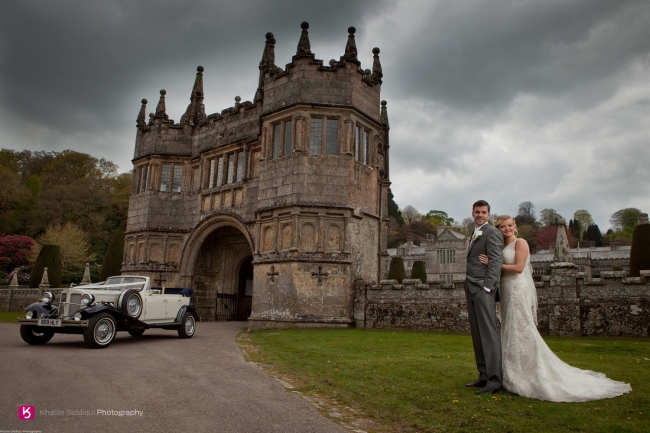 I've never been fortunate enough to have visited the house before, but I tell you what, I'll certainly be going back! It's such a magnificent estate with photo opportunities everywhere.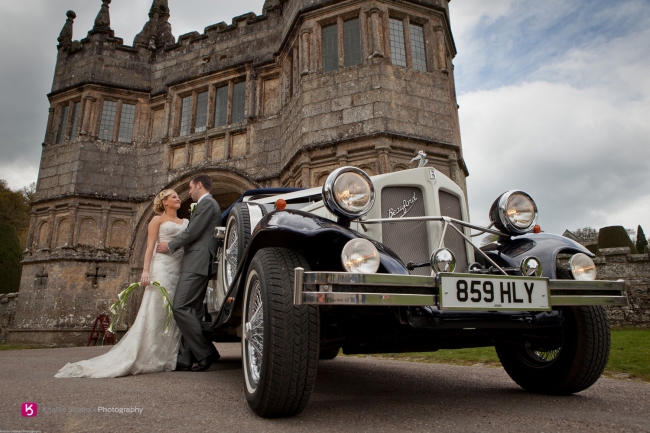 We were very careful not to upset or disturb the hoards of visitor to the house, but they seemed to enjoy coming to see what all the fuss was about. At one point I thought Nikki of Treverbyn Cars was going to have to start taking coach loads of visitors for rides in the car.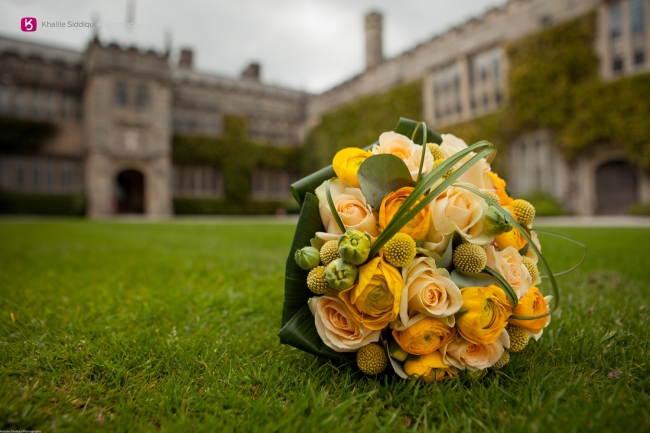 I hope these images have whetted your appetite into telling all your engaged friends about entering the Pirate FM competition. And we'd like to say a very big thank you to T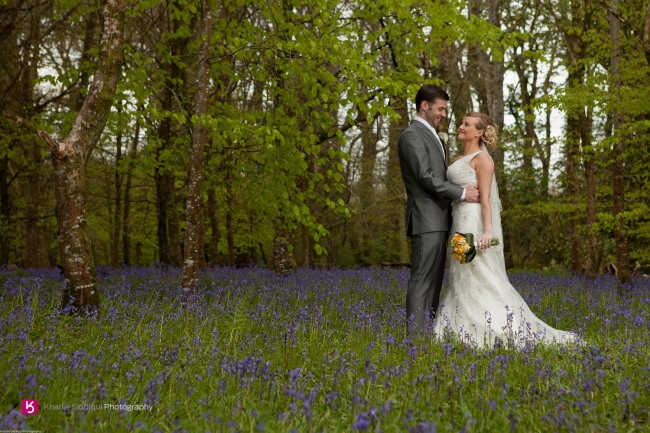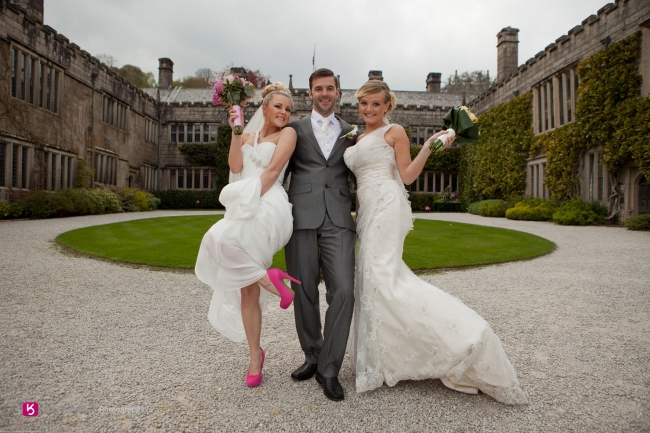 You can enter the competition by going to the Pirate FM website Click Here