Glendorgal Hotel Wedding | Jodie & Andy
Share on Facebook Share on Twitter
16th May, 2012
---
We've done more weddings at Perranzabuloe church than any other, this could be something to do with it being our local church!

Jodies parents only live a couple of roads away so it was a nice short journey to get the getting ready shots.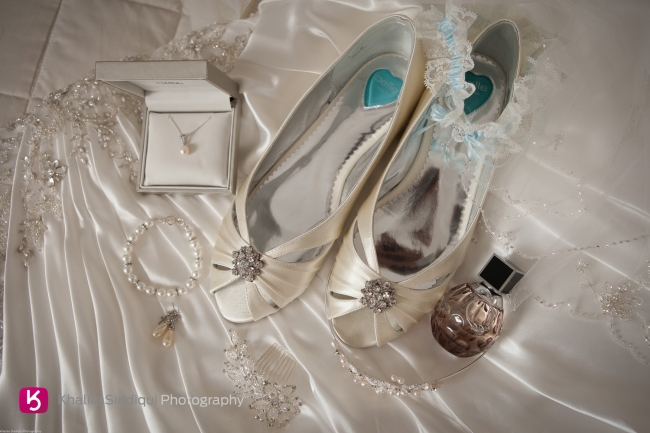 We had such a lovely day with the Rilstone and Watkins families, we normally fit right in the the families anyway, but with Jodie and Andys wedding we really did feel like part of the family!

As always the girls looked beautiful and we got some lovely shots of them readying themselves, and also getting details shots of all of Jodies little bits and pieces, she'd searched out for her special day.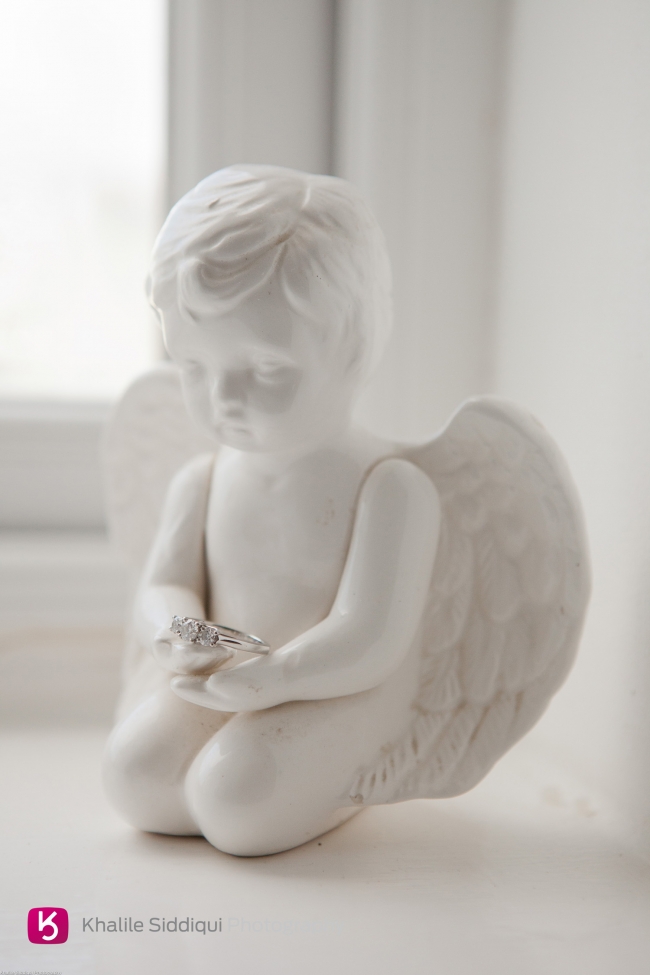 Things ran over just a little getting ready, but nothing was going to fluster team Rilstone!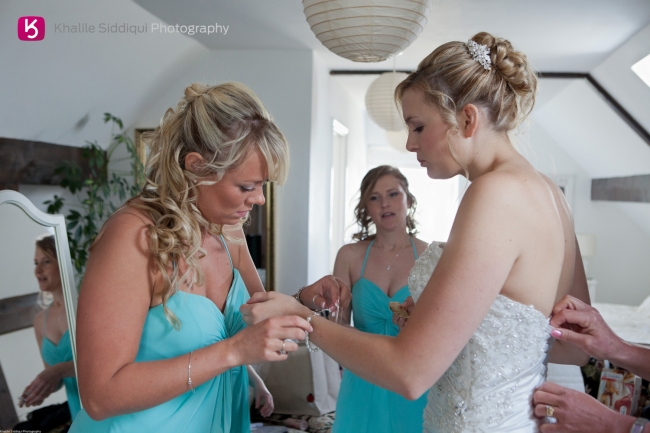 Tamsyn headed of ahead of me to the church to get shots of the boys and guests arriving. I sent her a message to warn the boys about the slight delay, which I'm told calmed down wagging tongues ;-).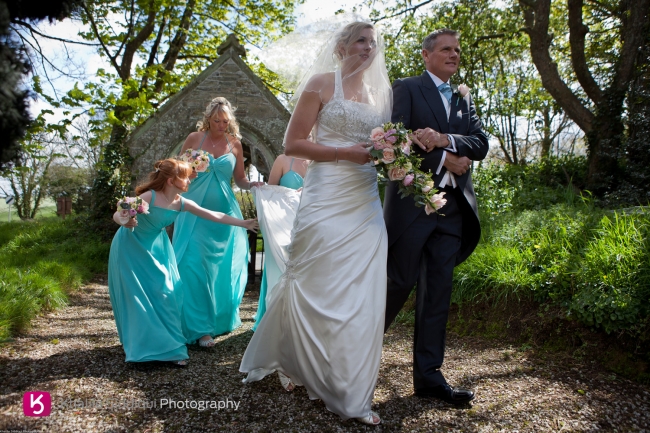 We got a few shots as we arrived at the church, and then on to the main event!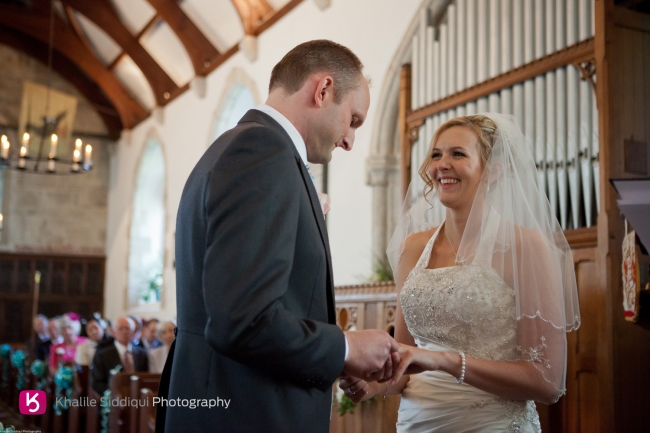 Jeremy (The Vicar) did a wonderful service. He is such a lovely man, very calm and loving.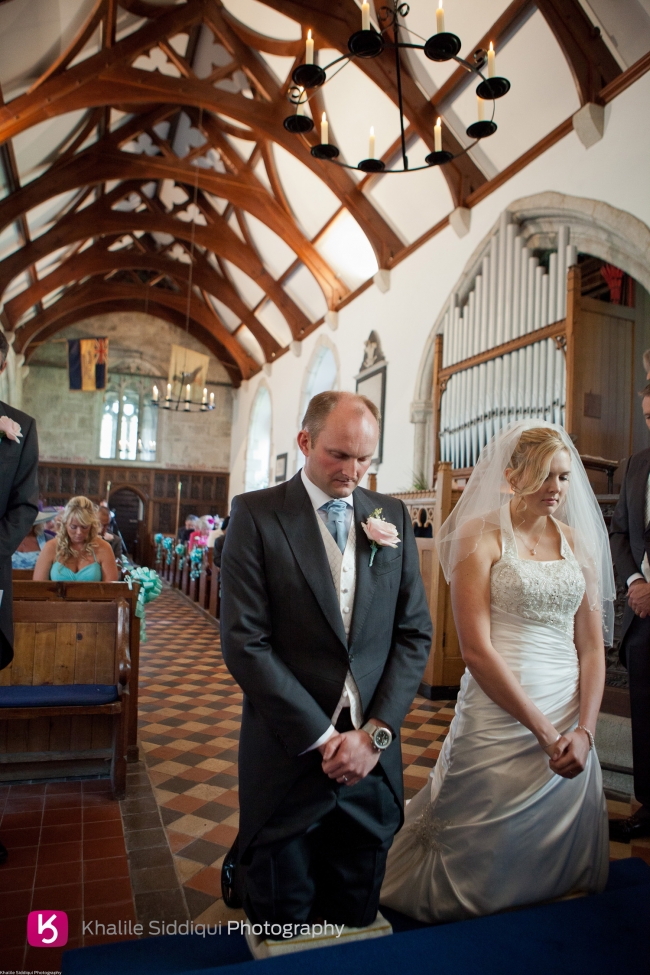 It was nice and light in the church, and I managed to get the shots inside the church without the use of flash, which I really do prefer if I can, as it gives a much more atmospheric feel to the photos.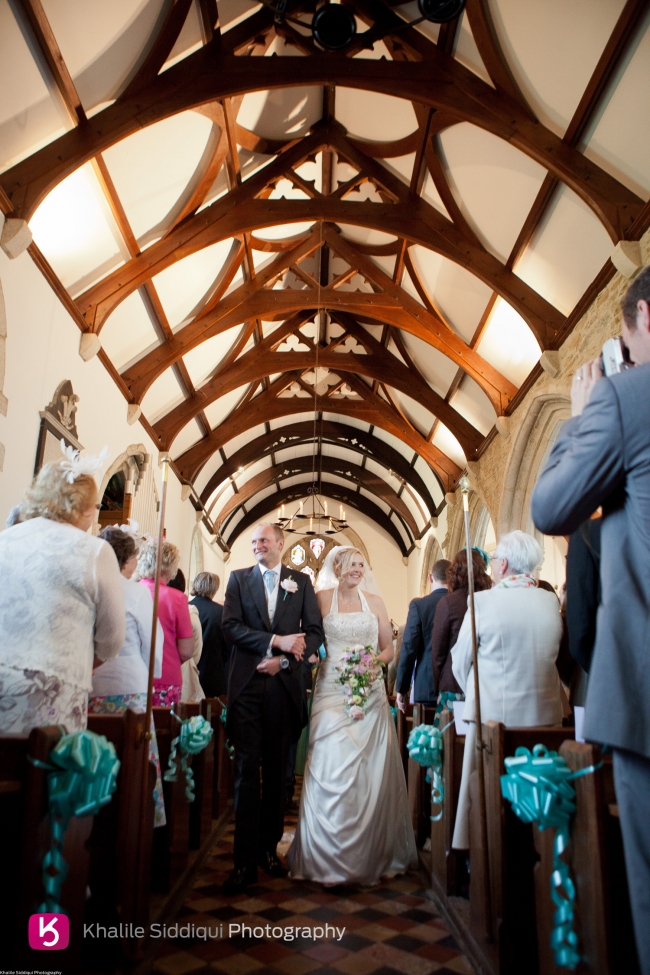 We did all of the group photos at the church as it held a lot of connections for both sides of the families, as its jodies family church with her parents getting married there, and Andys dad does bell ringing there.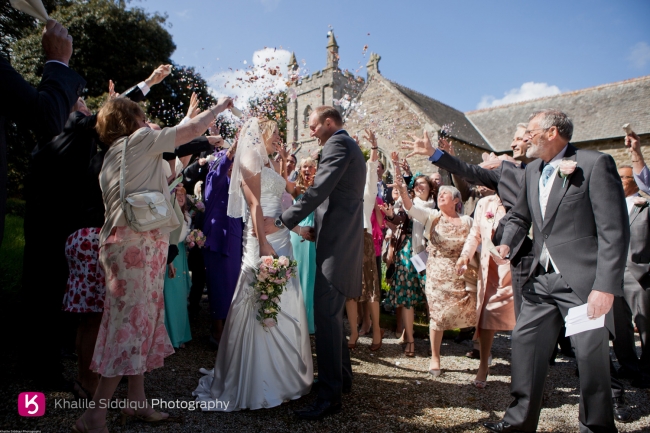 Once we'd got them done we popped down to Perranporth beach, where they first met each other.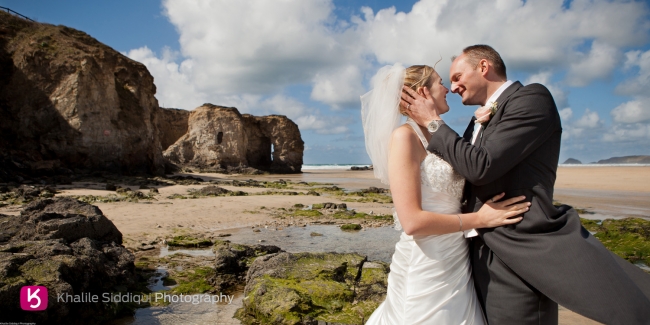 And after checking with them when we had our venue visit, we went and did the picture at the top.

Followed by heading off to Glendorgal Hotel. The place looked beautiful, Wedding Flowers in Cornwall did a fantastic job of the flowers (As usual!).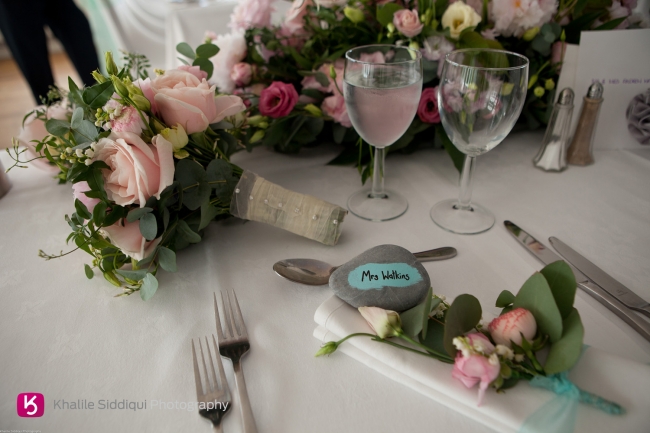 We had a lovely wedding breakfast, which Jodie and Andy very kindly asked us to join them with.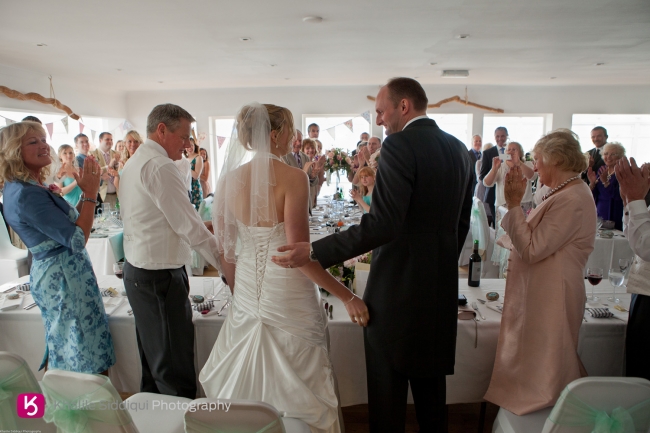 I think Jodie and Andy were blessed with perfect day, and even got a sunset to boot!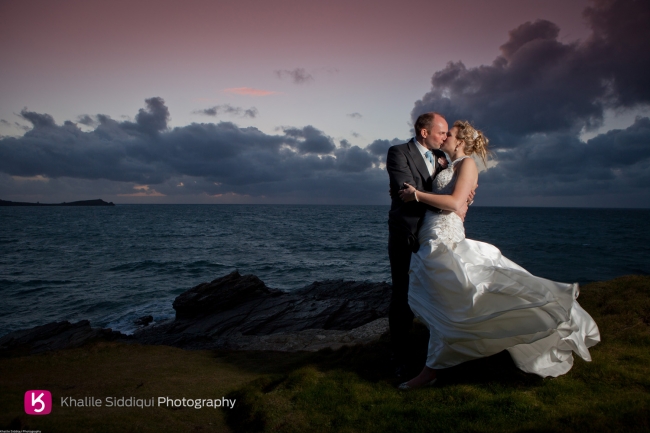 It was blowing a hoolly out on the headland as you can probably tell by Jodies dress. I went on ahead to set the lights up, and had to be quick when they came down to the headland before poor Jodie froze (I did donate her my coat for the walk though!)

And then back to the hotel for the first dance and evening revelry.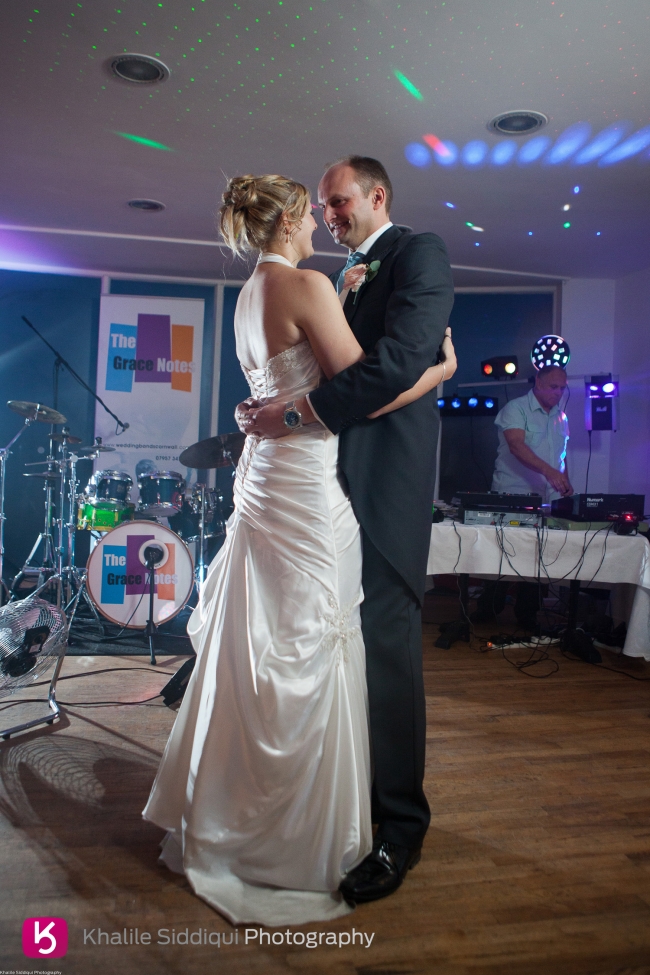 Here's what Jodie and Andy had to say about their day:

Dear Khalile and Tamsyn,
Thank you so much. The photos are beyond what we had hoped for as they are not only stunning but truly capture the atmosphere of the day. We honestly cannot express our gratitude to you both strongly enough. We've just sent the links to our immedaite families and they are also completely blown away by the quality. Not only are the photos stunning but you made the day so memorable by being such a great couple and for mixing in with everyone in the way you did. The only down side is that we have to choose a few as our favourites for the album and the canvas!!!

Truly, we cannot thank you enough for perfectly capturing the happiest day of our lives.

Thank you.

Mr and Mrs Watkins!
xx