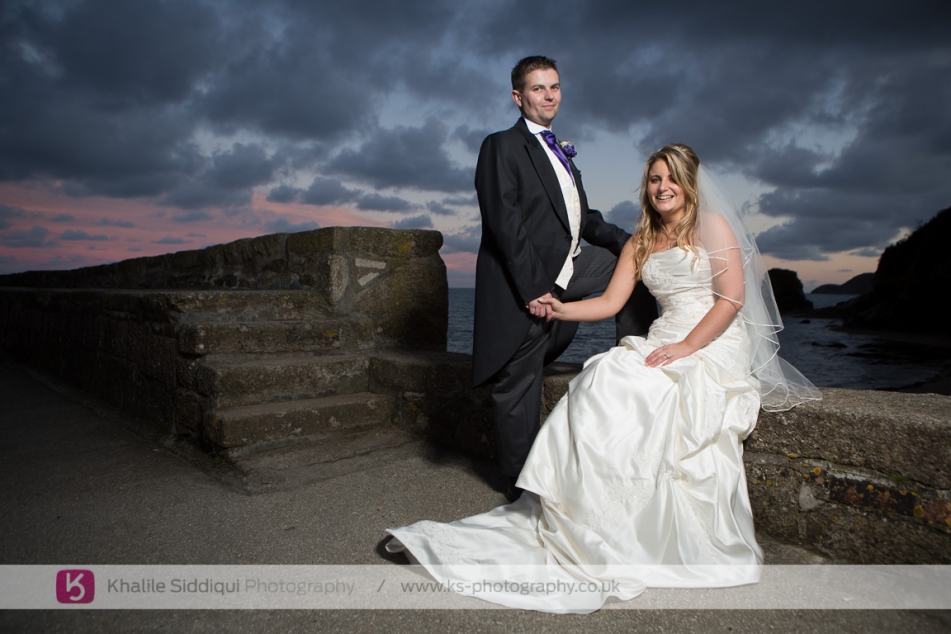 Carlyon Bay Hotel Wedding of Emma and Simon
Share on Facebook Share on Twitter
22nd October, 2012
---
Emma & Simon's Carlyon Bay Hotel wedding experience started with meeting the boys for some playful photos with the boys at the Shipwreck Centre in Charlestown. They didn't need to much provoking to get into a playful mood, and the session culminated with them ending up on the mark 1 self righting lifeboat.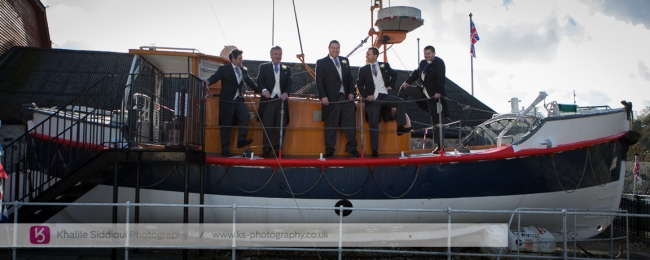 Then it was back to The Carlyon Bay Hotel to get shots of the girls getting ready getting their hair and make-up done.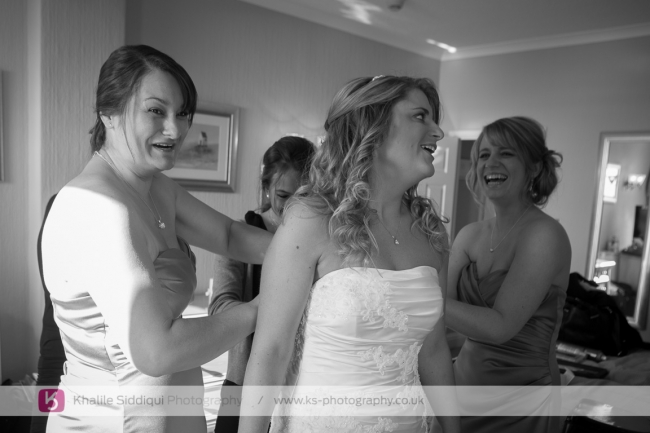 Emma and Simon's colour theme for the day was lilac and dark purple with the bridesmaids and ushers trimmed in the lilac and Simon's cravat and Emma's flowers in the deep purple.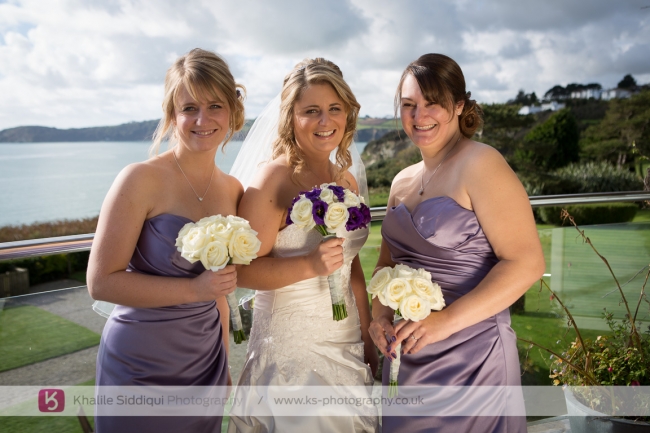 Not sure how, but we were running about 15 minutes late, so I ended up driving the bridesmaids and Emma's mother to Charlestown church and so managed to catch things up. It was a beautiful service enjoyed by all including Noodle, Emma and Simon's dog complete in purple bow tie!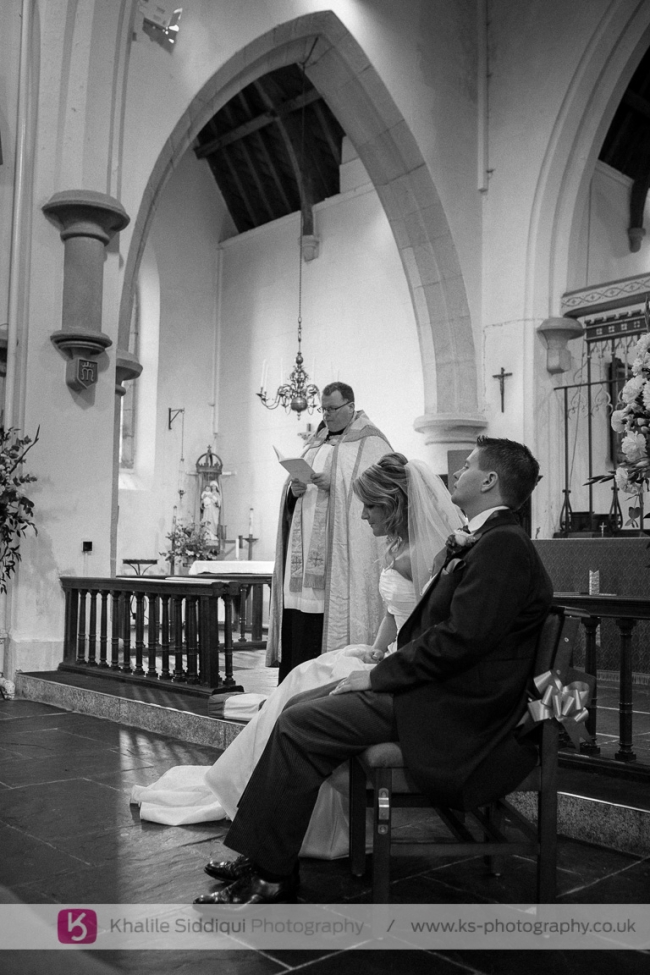 Then after the family group photos at the church, we got one or two of Emma & Simon before heading off the a beautiful view point to get some shots of the two of them with their car.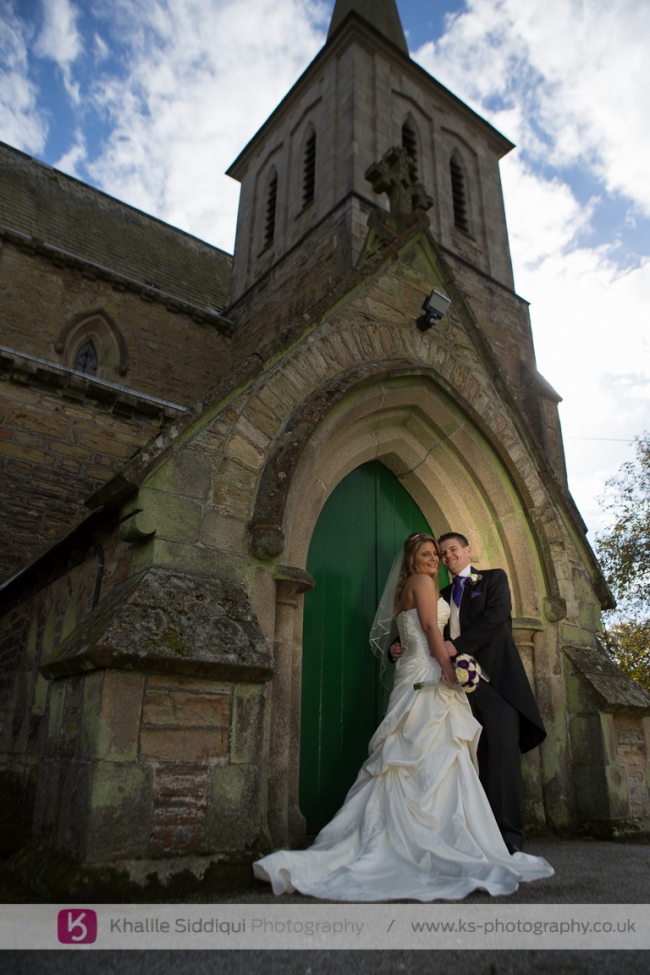 They went for a "Standard" a beautiful old British car finished off to the highest detail. The owner of the company was an ex paramedic where Simon was an old work friend of his.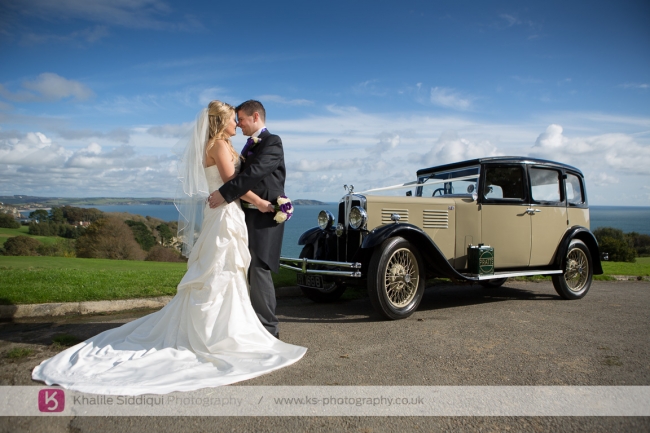 After their wedding breakfast Tamsyn and I took them back down to Charlestown for a photo shoot of just the pair of them, and we were totally blessed with the most beautiful sunset. (Something I can't remember experiencing on the south coast). The colours were totally magical and really set off Emma's beautiful dress that she got from County Cream in Truro.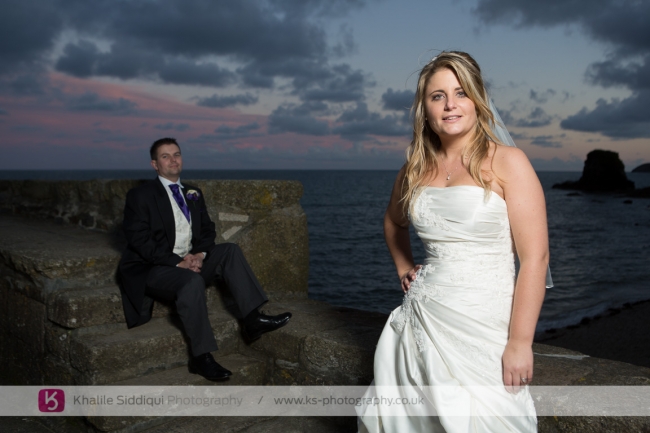 Tamsyn and I would like to wish Emma and Simon and very best of luck in their new life together and hope they have the holiday of a lifetime on their honeymoon in Australia.

xx