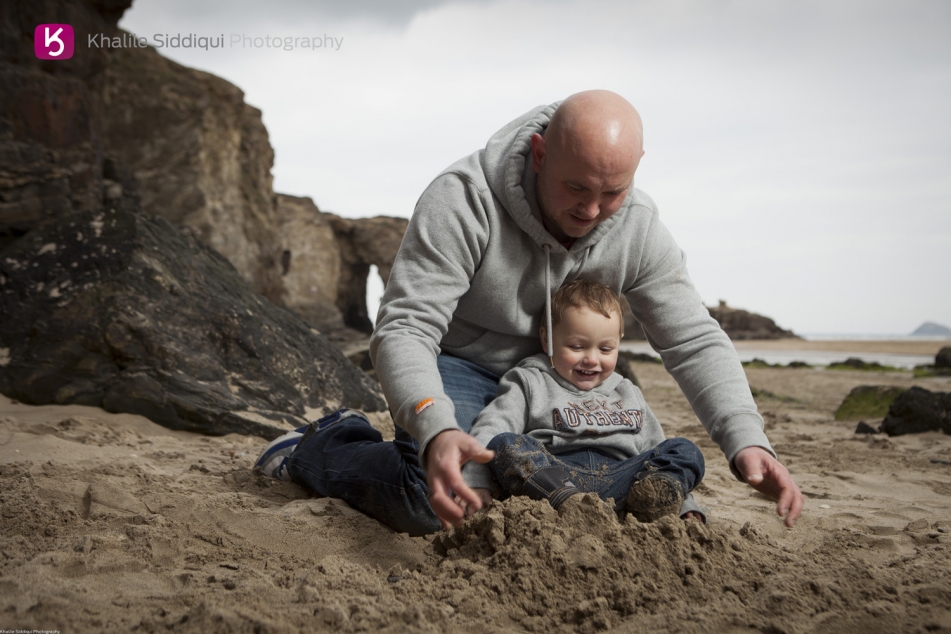 Location Photos in Perranporth with Elise & Dan
Share on Facebook Share on Twitter
16th May, 2012
---
When couples book us for their wedding we offer a pre wedding photo shoot. Elise and Dan have booked us to cover their wedding in 2013 at Glendorgal Hotel in Porth, Newquay.

They have done the wedding and family thing in reverse which is a lot more common these days and have already got a handsome little son, and asked if we could do a shoot involving him too. We had, planned on doing a studio shoot, but bless him, their son had other ideas. When we brought him in the studio he was having none of it, and so I suggested doing the shoot down on Perranporth beach, just 2 minutes down the road from us.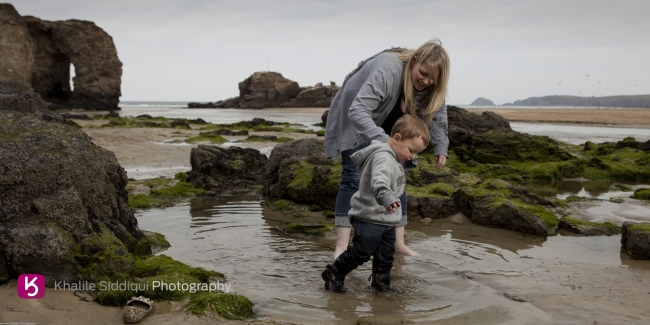 Their son found this a lot more favourable, and had a whale of a time. He had a grin from ear to ear and was bouncing around like a rubber ball!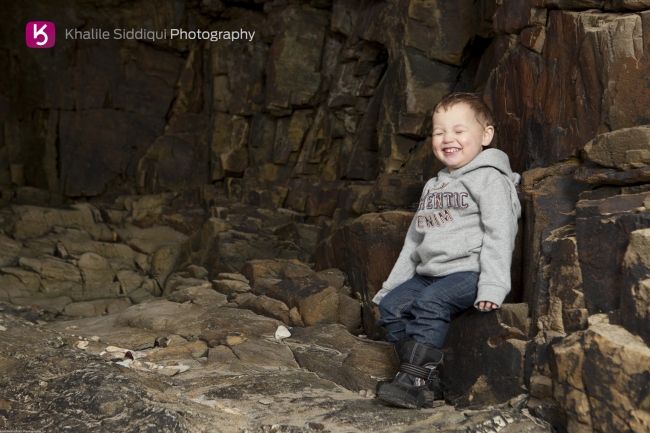 He even went face first into a rock pool, but that still didn't dampen his spirits! This is what Elise and Dan thought of the process:

"I can only reiterate Dan in that you were fab with ***** and really persevered when we thought there was no hope. Thank you so much. Hopefully next time you meet he won't be playing up lol. Can't wait to see the outcome and thanks to Tamsyn for letting us gatecrash x"