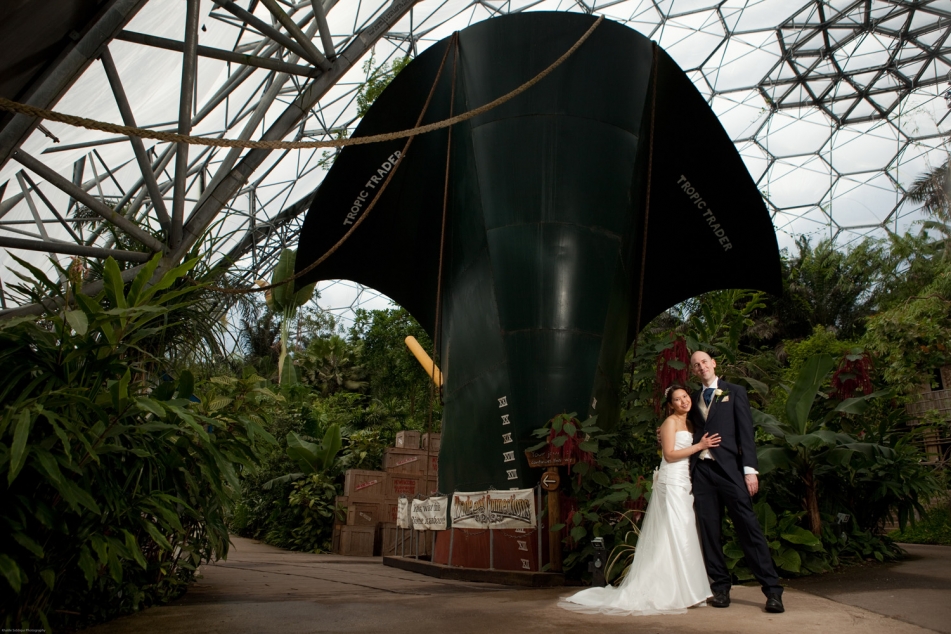 Wendy & Toms wedding at Eden
Share on Facebook Share on Twitter
10th November, 2011
---
When Wendy and Tom first got in contact about photographing there wedding at Eden I wasn't too sure. Of course I'd be happy to photograph it, but I was wondering, was it just trying a bit too hard to be different and would it be a tad gimmicky.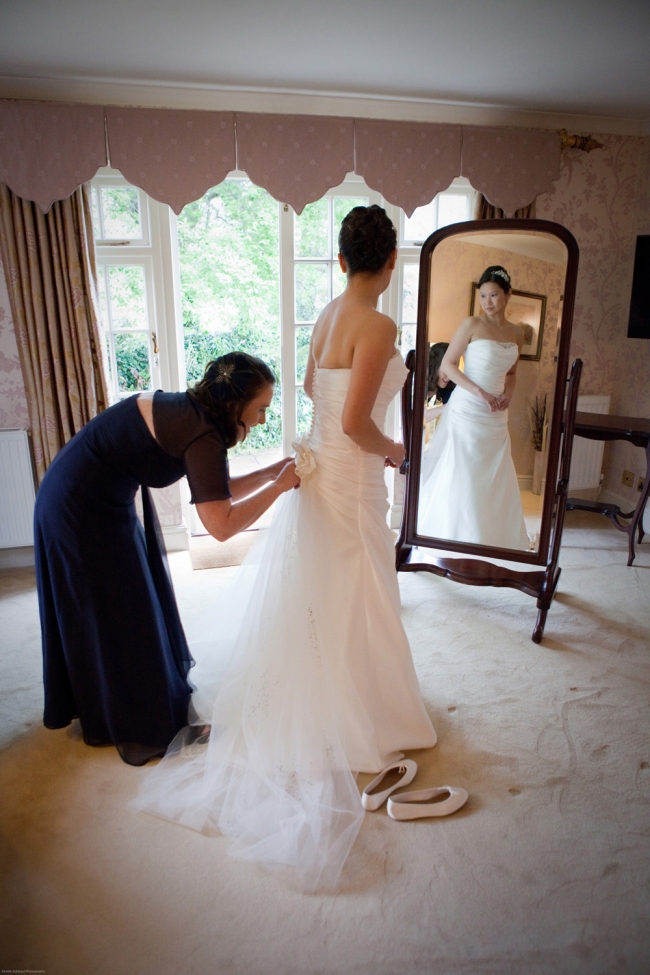 I needn't have worried. The day started at Boscundle manor in St.Austell. Wendy and Tom first heard about me there as I've done many a happy and beautiful wedding there. We got some shots of Wendy and the girls getting ready before shooting off to Eden.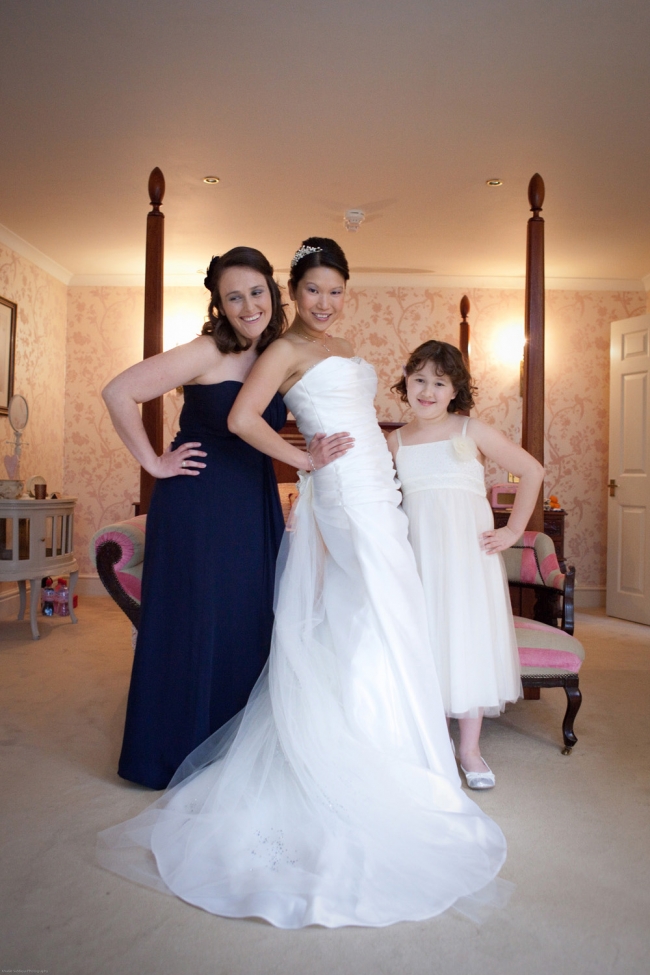 The wedding itself was due to start at 4pm so the site was clearing for the end of the day when all the wedding guests were congregating in the Med Biome.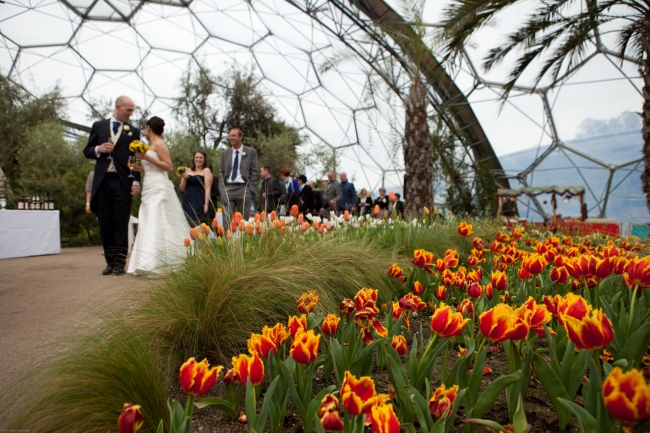 I've not been fortunate enough to have photographed someone's wedding over seas, but I have to say this came so close to it. As the guests observed the wedding in the lemon groves, the birds were singing throughout the ceremony, and it felt even more special than most weddings.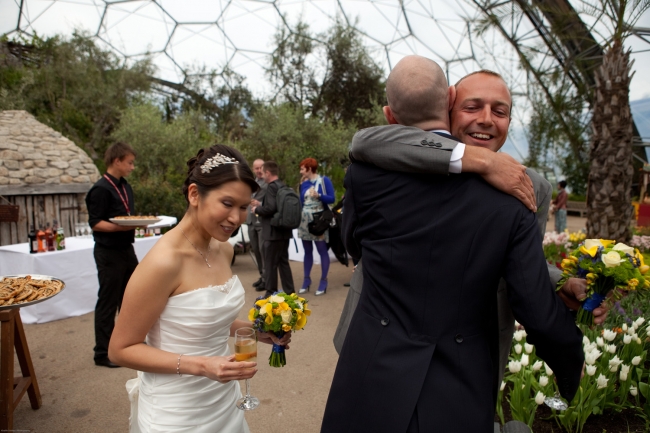 I have to say Eden put on a fantastic event, but then I shouldn't have expected anything else from Eden.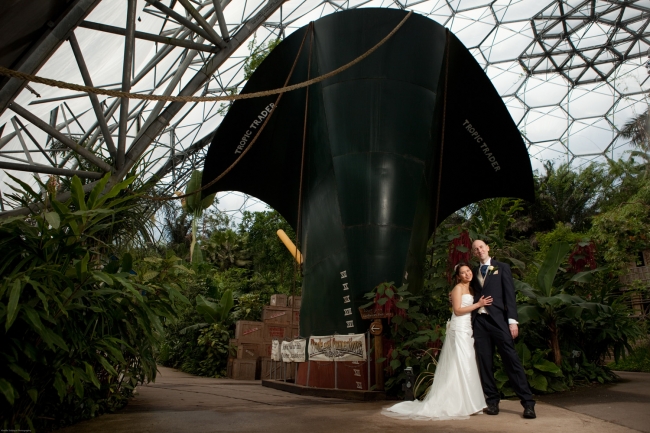 They did the flowers in house due to the risk of cross contamination, which were beautiful, and also a magnificent job of the food.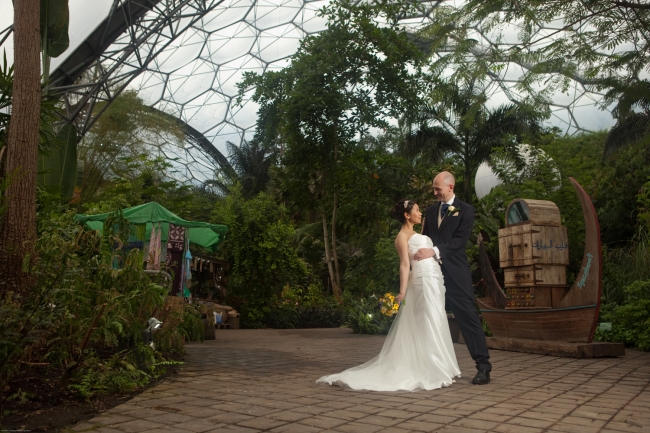 After the ceremony and canapes Tamsyn and I slipped into the Tropical biome with Wendy and Tom to do a little private shoot with them. That was fun! Anyone who's been to Eden and walked into the Tropical biome will tell you how the heat hits you. As you can imagine, after getting shots of the two of them outside and then went inside the lenses just kept steaming up.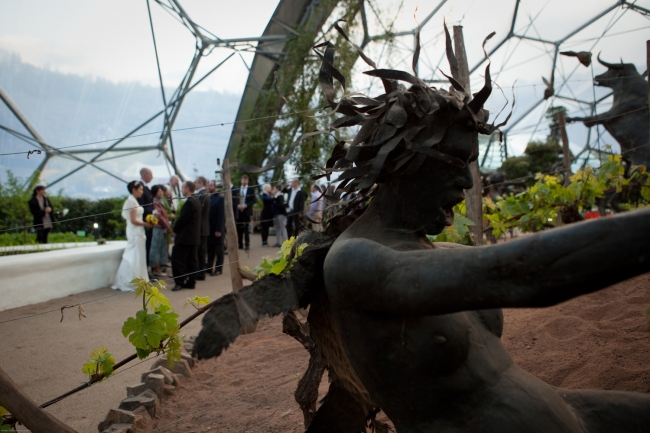 But we managed to get some lovely shots of the two of them before they went to sit for their wedding breakfast.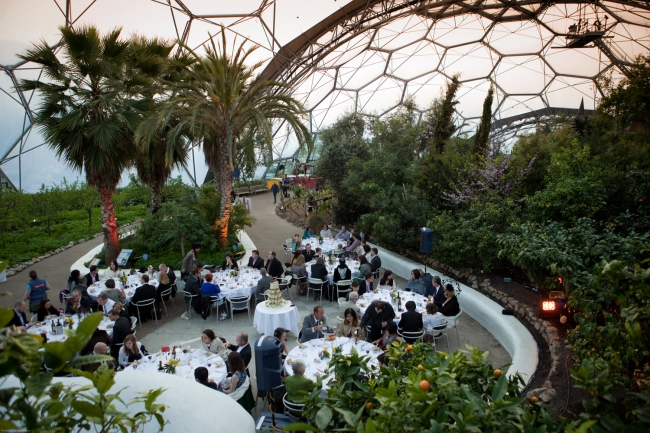 After the wedding breakfast, while the Eden staff were turning the grove around for the evening entertainment we all went for a walk in the Tropical biome again, but this time it was dark. And again, what an amazing experience. We could have been in any tropical jungle anywhere in the world, because as you looked up you couldn't see the structure of the biome and the sound of the crickets.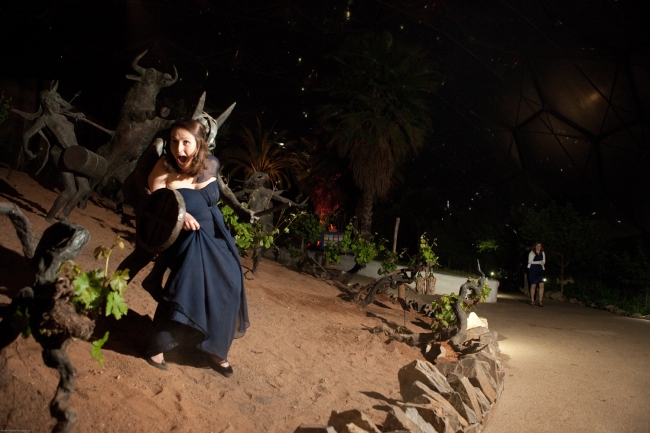 Everyone really enjoyed their walk about, letting their food go down before dancing the evening away back in the med biome. So yep, my ears prick up when I hear the words "I'm getting married at Eden". So if you are planning your wedding there, PLEASE give me a call!!!!