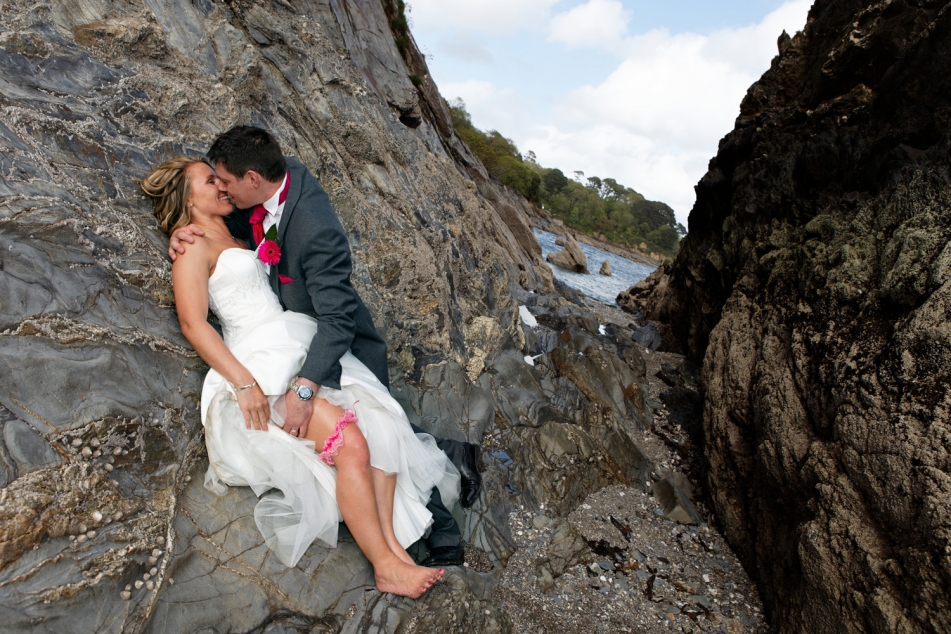 Trebar Gardens | Lou & Rob
Share on Facebook Share on Twitter
21st January, 2011
---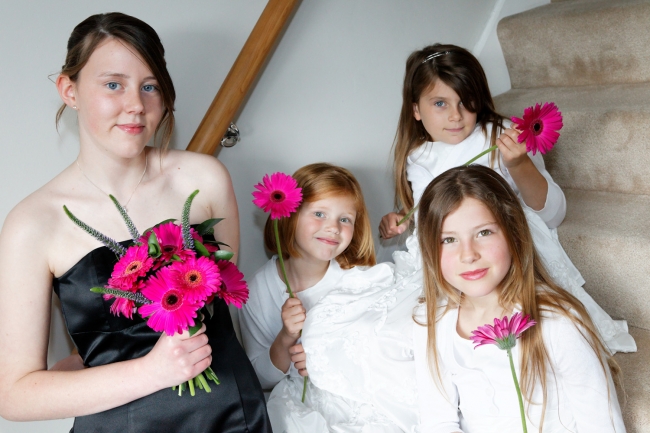 Louise and Rob had their wedding ceremony at Probus church then on our way to Trebar Gardens for their reception we stopped off at Maenporth beach for a few photos. Here's what they have to say about their day: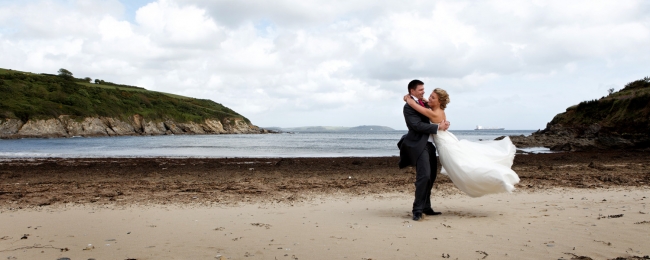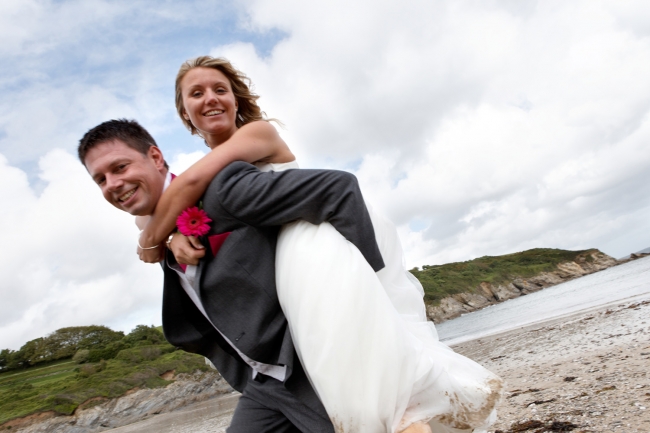 Well what can we say?!
The photos are absolutely wonderful and completely capture the spirit, fun and romance of our Wedding!
We cannot thank you enough for all your enthusiasm, warmth and kindness throughout the whole experience; before, during and after the Wedding. It honestly felt like having friends we had known for years taking the pictures of our most treasured day! This made everything so relaxed and natural which was exactly what we wanted for our photos!
We now have the epic task of deciding which picture is the best for our canvas! Guess we will just have to sit down with another glass of wine and look at the hundreds of brilliant photos again!!
Apart from the obviously fabulous job you both did with the photos, you made great guests too, who our friends, family and us had a great time with!
We will of course recommend you guys to anyone who so much as mentions the word photograph!!
Finally – thank you, thank you, thank you to a really lovely couple who made sure that all our lovely memories are captured forever!
With love
Rob & Lou Ellicock!!