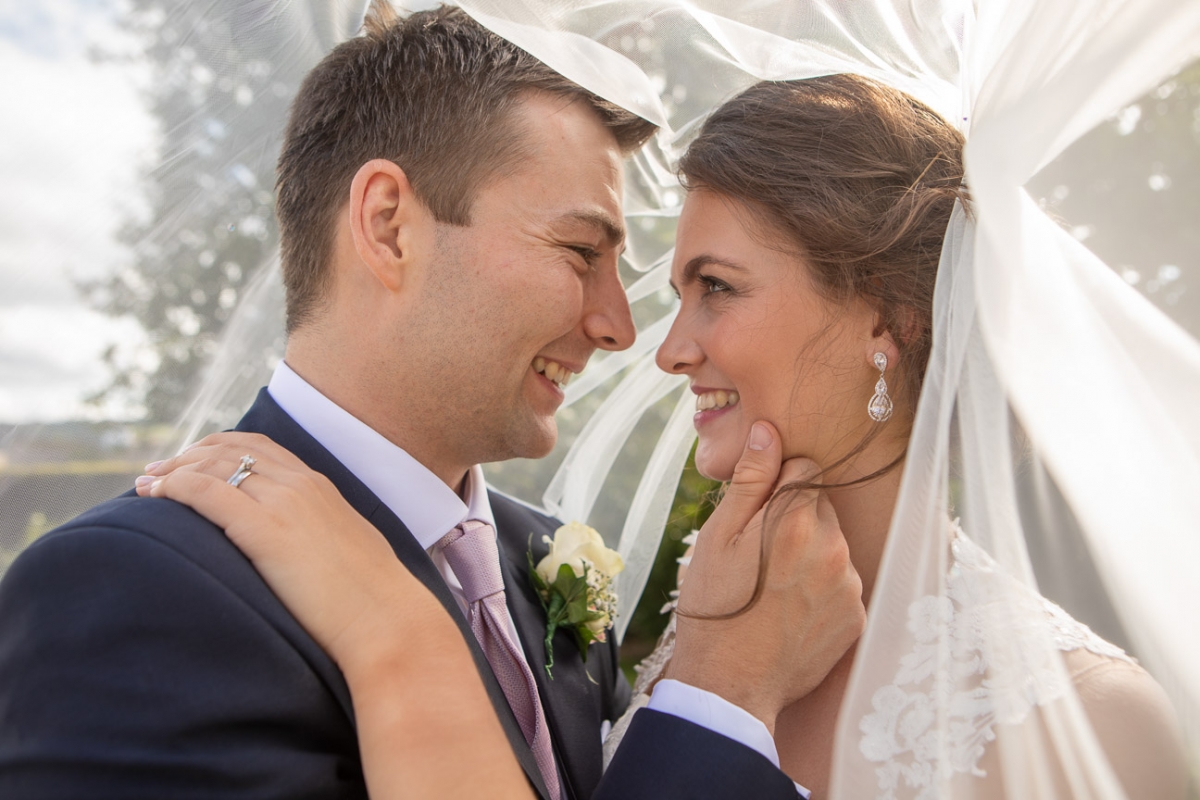 COVID Wedding at Carlyon Bay Hotel - Becky & Mike
Share on Facebook Share on Twitter
16th August, 2020
---
We were so impressed with your services on the day. You've had everyone in tears again with the video - it's beautiful! Becky & Mike x


After living through lockdown I had been wondering what a COVID wedding would look like, I needn't have worried, it's got all of the important bits in, just streamlined and I have to say I loved every minute of Becky and Mike's Carlyon Bay Hotel wedding.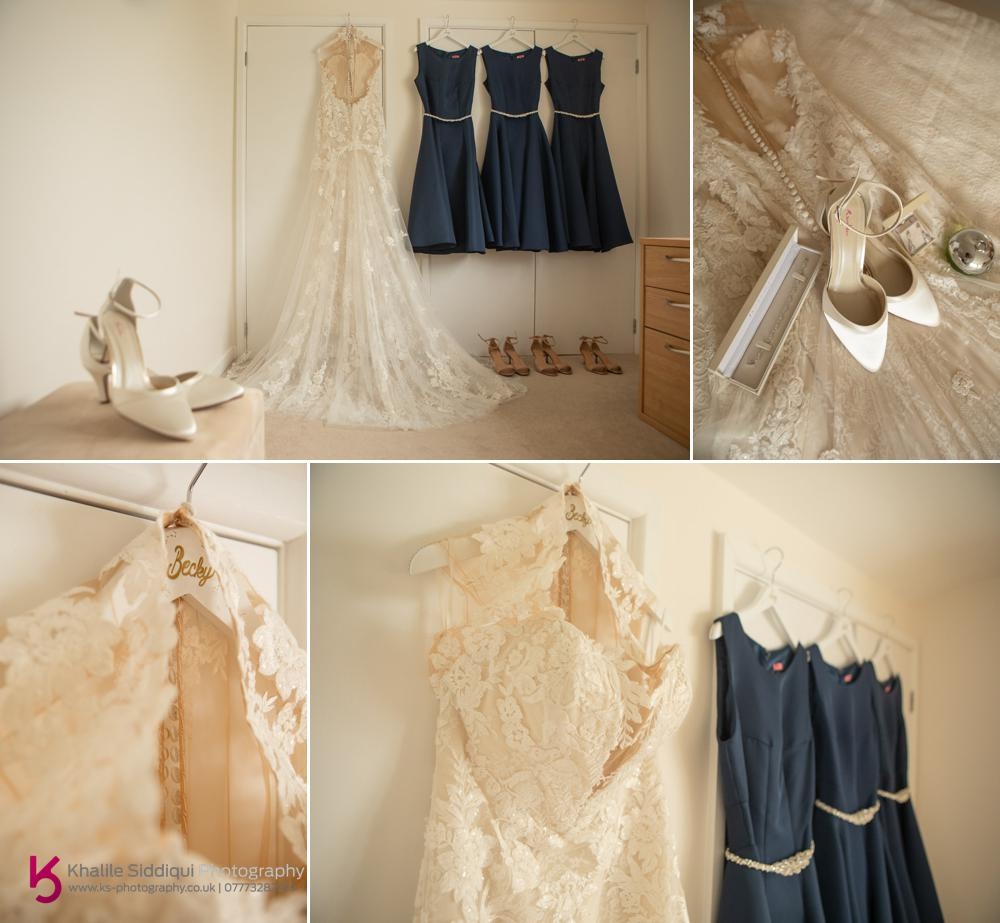 Becky and Mike booked me last year after Becky's brother Chris booked me for his own Newquay wedding to his wife Lucy. But this was to be quite a different affair. Unfortunately I was unable to meet with the boys before the ceremony because of COVID rulings at the hotel, so I made my way straight over to meet with the girls getting ready at Becky's parents home near Truro.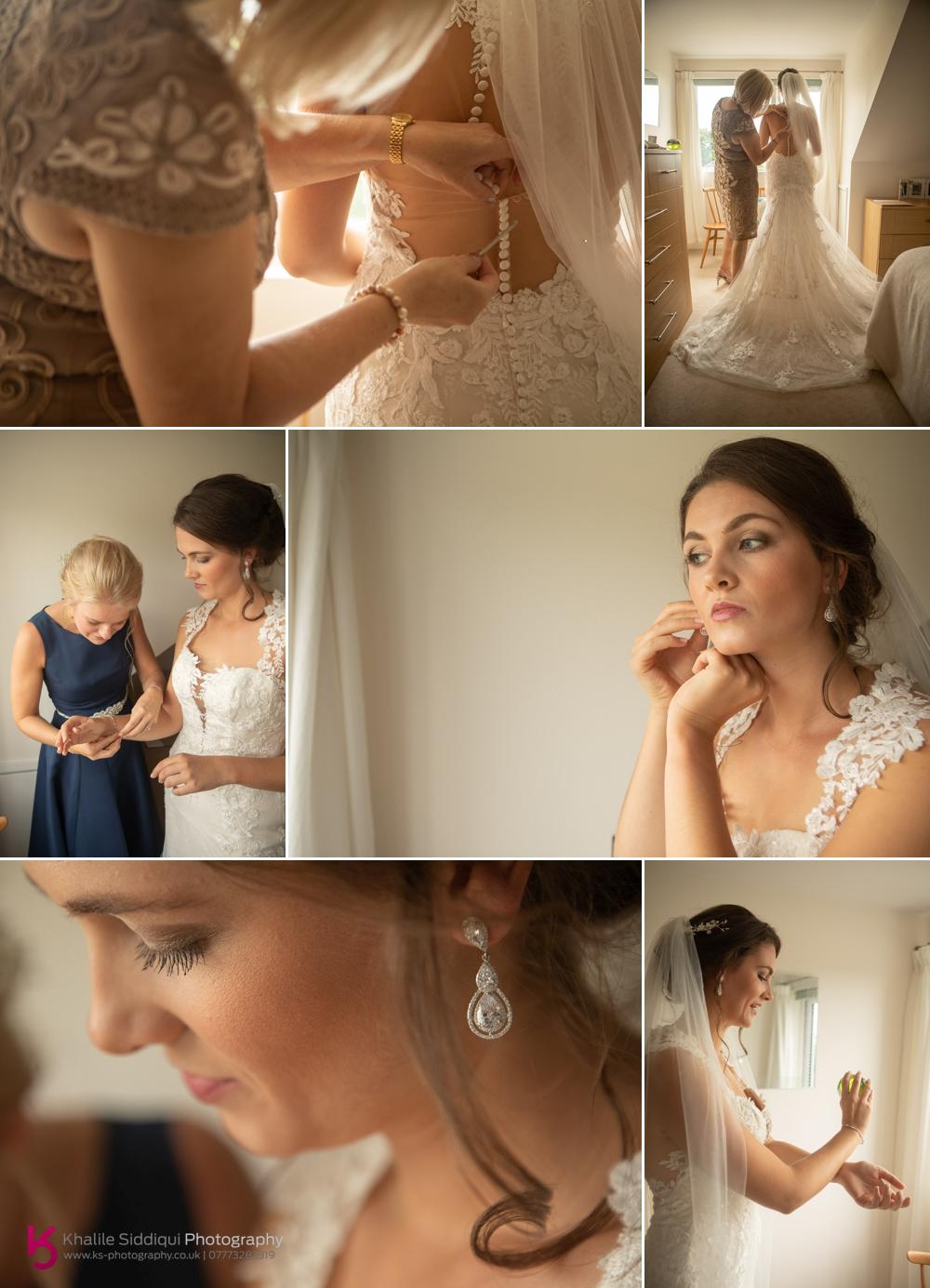 By the time I arrived there Becky's hair dresser 'Emma Carlisle' had already departed and Becky had already done her own makeup as Makeup artist weren't permitted to work at the time of the wedding. And so the girls were pretty much ready to get into their dresses when I arrived.





Becky looked stunning in her gown which she bought from 'Elaine Rawlings Bridal' in Truro and was helped into it by her Maid of Honour and mother.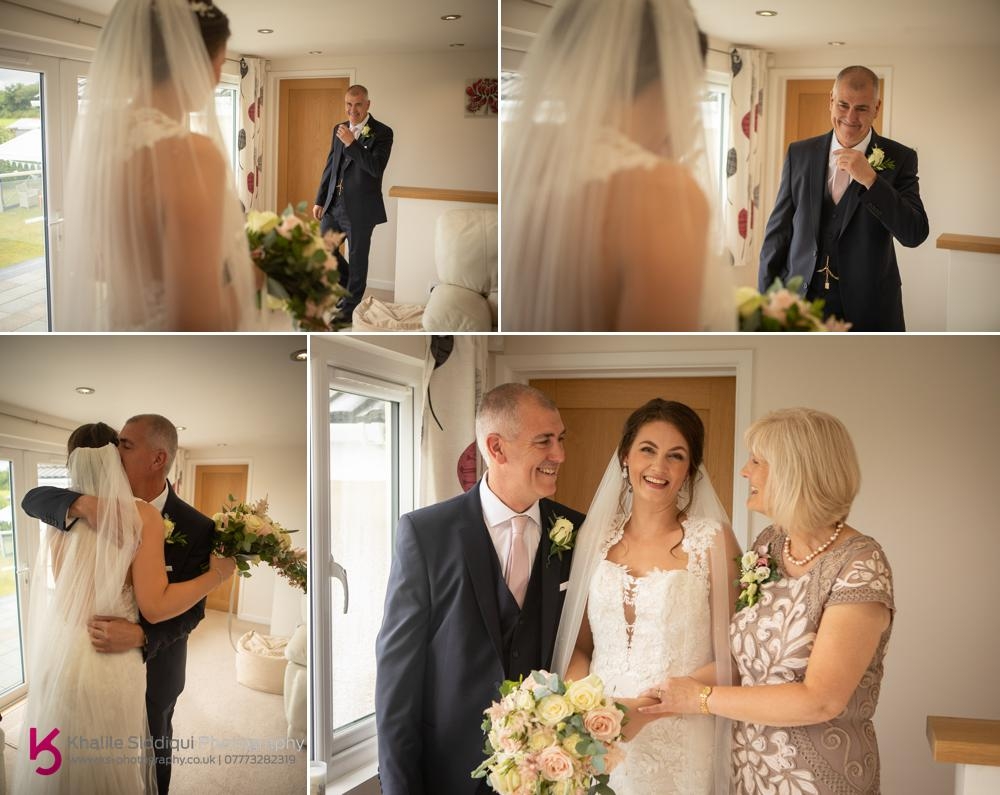 Not only is Becky's mother Sue good at getting brides into their dresses, she also studied floristry and created all the bouquets, button holes and floral decoration for the day too.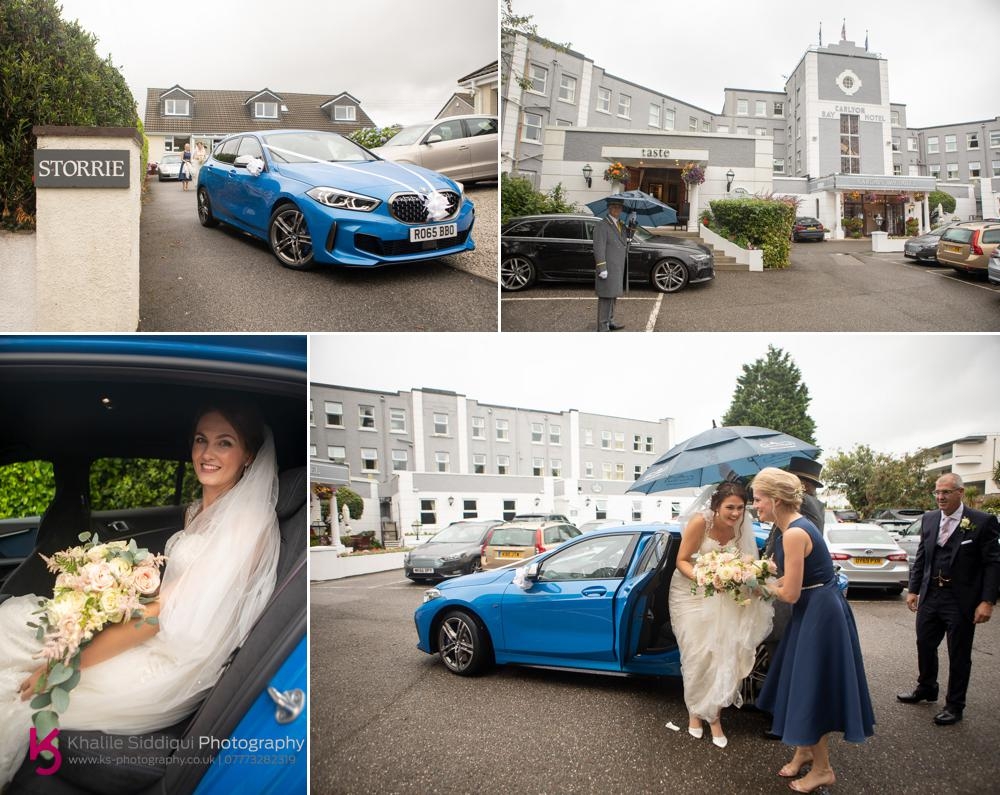 Then Becky drove the 45 minutes to the hotel in her dad's 4 day old BMW M1 for the socially distanced ceremony. It did look kind of strange with all the seats a couple of meters apart but none of the emotion was lost. Becky told me that Mike never really shows his emotions, but even he was reduced to tears when he saw his emotional bride coming down the aisle.





To illustrate just how much this beautiful couple are loved, they had guests travel down from Wales just to watch the ceremony before driving straight home again. Originally there were supposed to be 85 guests all day at the wedding but because of government ruling only 30 people in total were allowed to attend the indoor socially distanced ceremony, and only family and the bridal party were allowed to the garden party reception.





So straight after the ceremony before Becky and Mike came back down the aisle they had the wedding speeches so that all of the people at the ceremony could enjoy as much of the day as possible.





After the ceremony we went out into the grounds behind the hotel to congratulate our happy couple. Again because of COVID no drinks were allowed to be served, so we did our socially distanced (max of 6 people) group photos. This proved only slightly longer than normal and was enjoyed by all.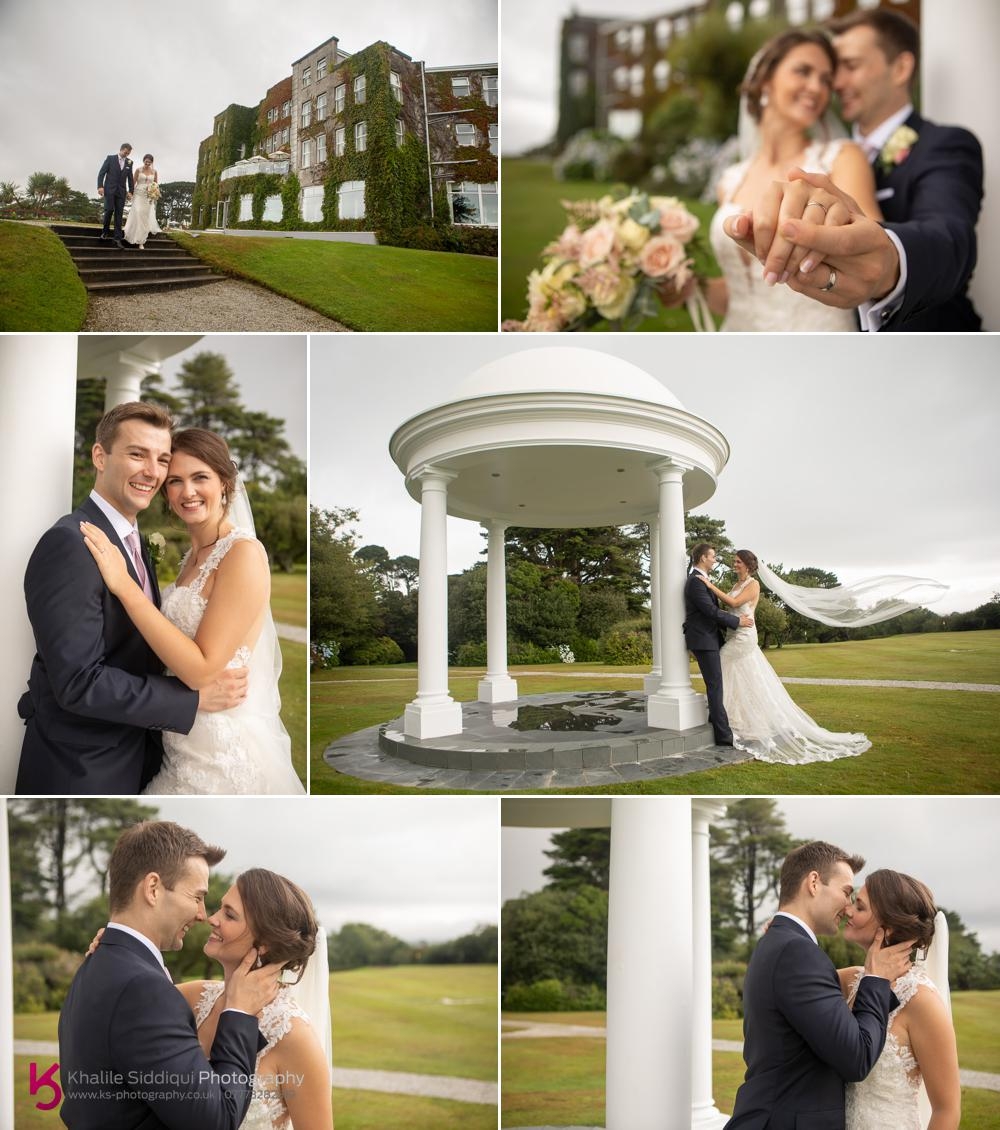 Then it was time to bid farewell to our guests and create a few couple photos in the grounds of the hotel before the heavens opened up.





We left a very rainy St.Austell and headed back to Sue and Martin's for the garden party reception. I was SO impressed with what Becky Mike and the families were able to organise in just two weeks. They got three open fronted mini marquees from 'Aussie Marquees' and with the beautiful setting of the garden and the extra blooms by Sue the place looked beautiful, with bunting and a scattering of old photos the place looked very personal and a beautiful place to enjoy an intimate wedding reception. I did ask Becky and Mike if they wanted to go down to any scenic spot near by with water, but they opted to go for photos in Becky's parents garden instead.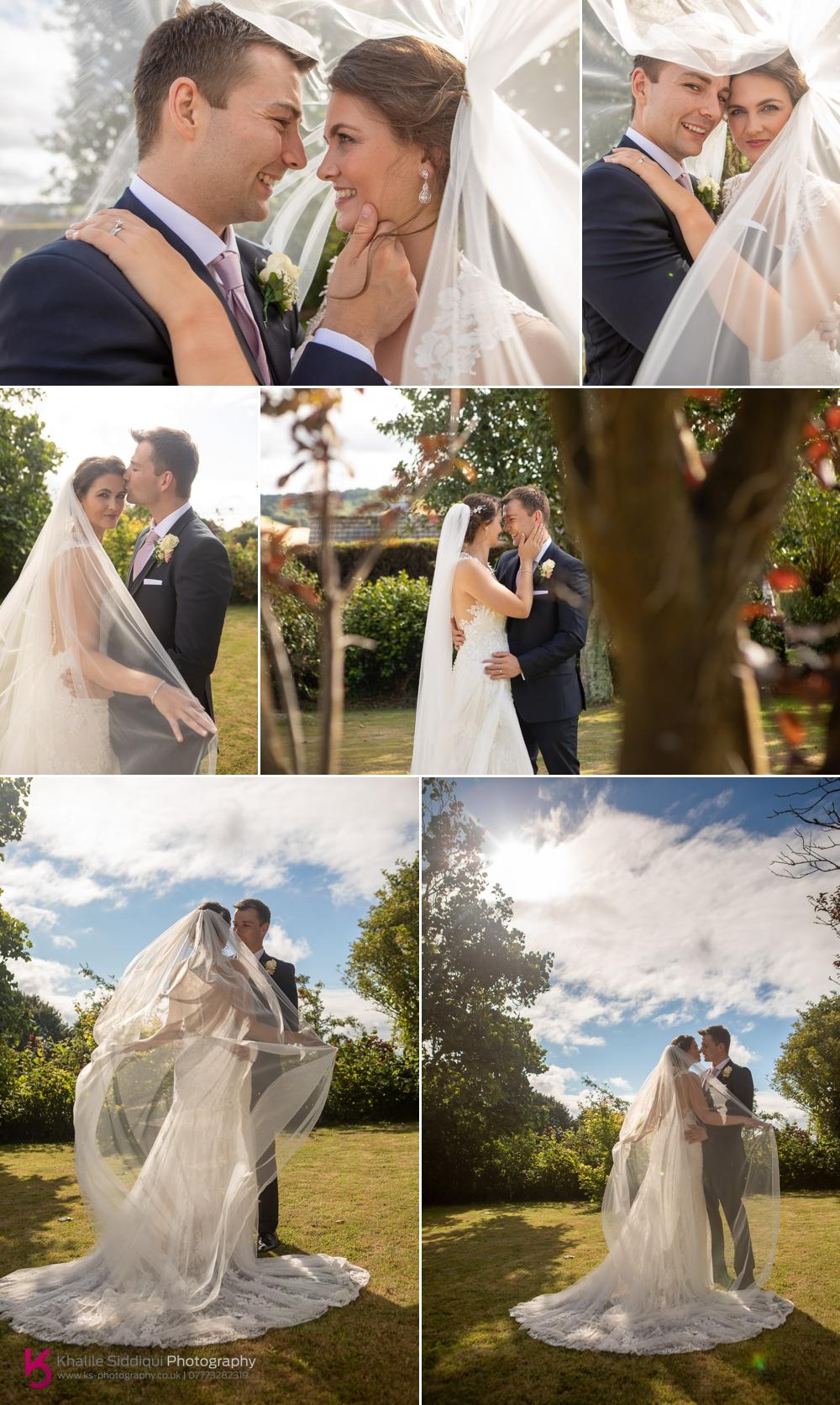 Dearest Becky and Mike, well you did it, and it was certainly well worth making sure that the show went on, it was everything I thought it'd be and so much more. I thank you for putting your trust in me and wish you a long happy and healthy life together.

If you're planning your own wedding, be it big or small, home or away, please do check out my main weddings page for loads of helpful information to consider when booking your wedding photographer.

Big love

Khalile xx

Suppliers:
Venue - Carlyon Bay Hotel
Marquee - Aussie Marquees
Hair - Hair By Emma C
Dress - Elaine Rawlings Bridal
Suit - Slaters
Flowers - Sue Roberts (Mother/professional Florist)
Car - Dad's own BMW M135
Cake - Made by Nan