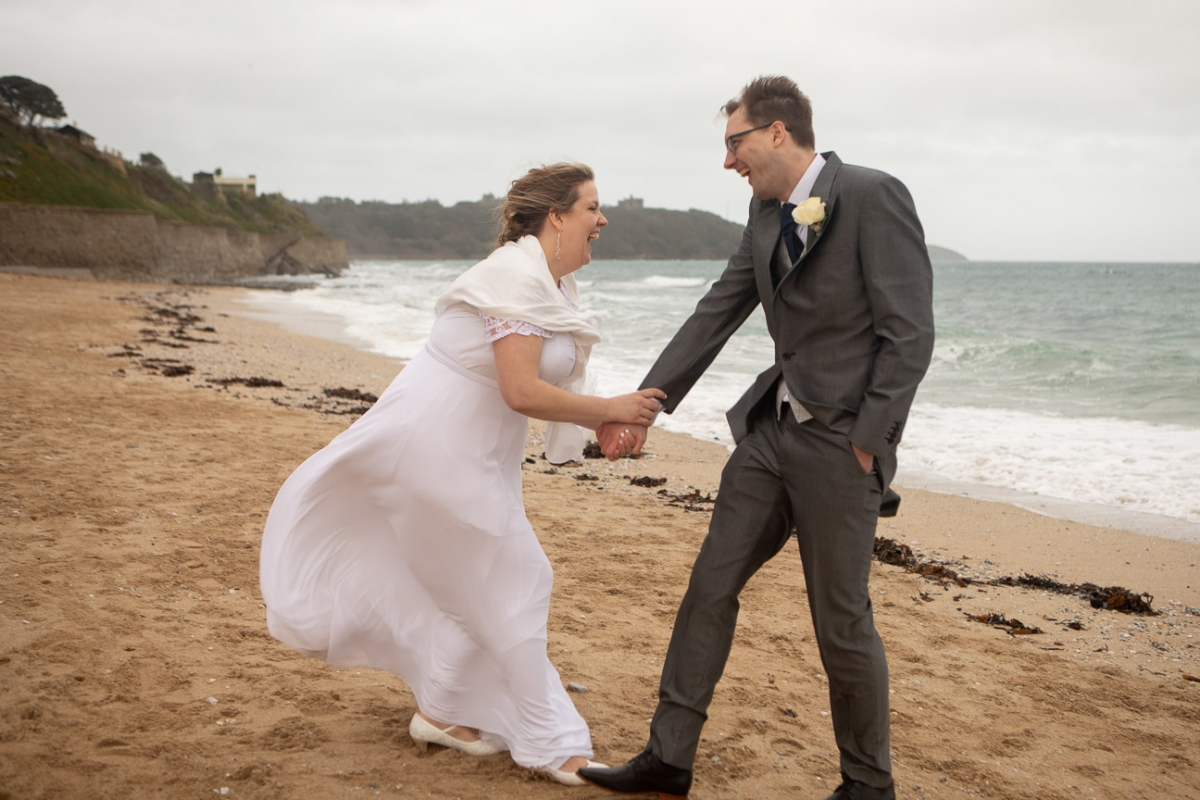 Greenbank Wedding Photographer - Lucy & Tyson
Share on Facebook Share on Twitter
12th February, 2020
---

I was so thrilled to be booked for Lucy & Tyson's Greenbank Hotel Wedding with the ceremony being at King Henry the VIII's Pendennis Castle. Lucy and Tyson came to know about me via Lucy's parents who met me at a Pendennis Castle wedding open day, as Lucy and Tyson live in Australia so were very relyant on recommendations from family and friends.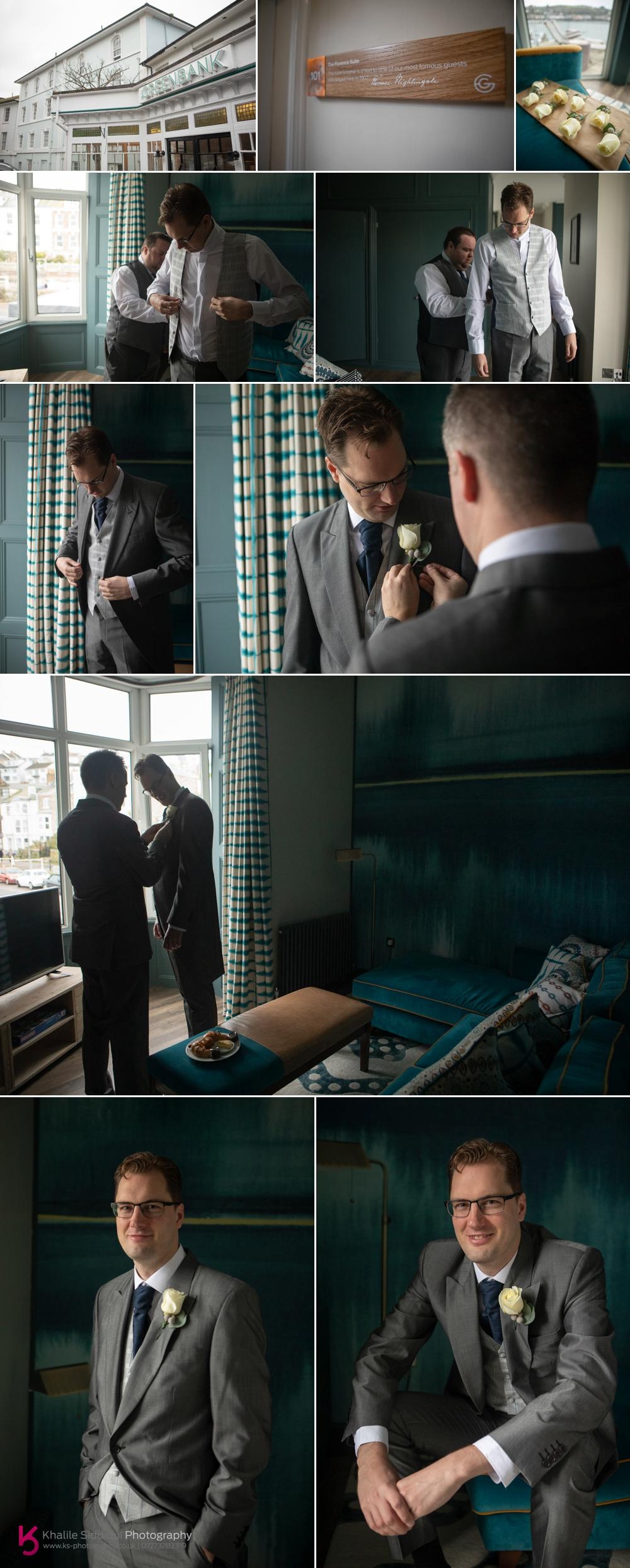 Both Lucy and Tyson were getting ready at The Greenbank hotel which makes things a lot easier for flitting between both bride and groom, but my day started with meeting Tyson getting ready with the boys. Tyson, is definitely the strong silent type, I'm six foot two and I had to look up at Tyson. He's a bit of a gentle giant that crossed the waters from his native Australia to meet his beloved Lucy in London whilst he was working there.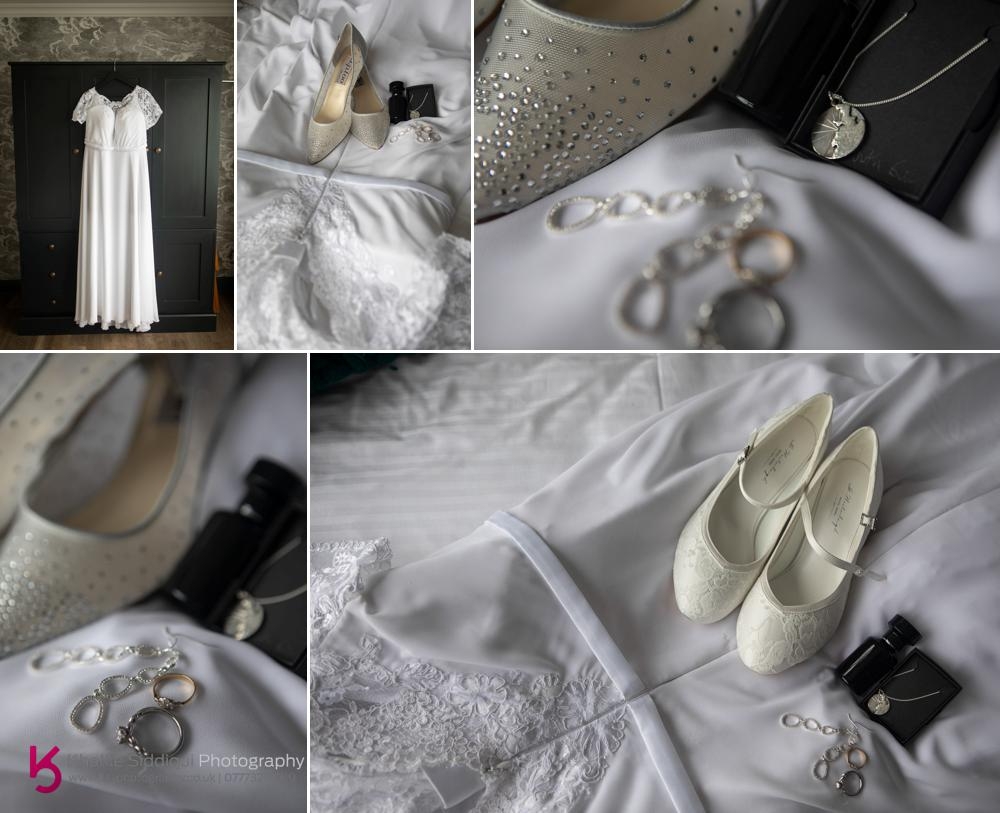 Well, what can I say about Lucy, what a live wire, and what an enormous amount of fans she has, not least her four beautiful bridesmaids who were getting ready at the other end of the hotel to Tyson.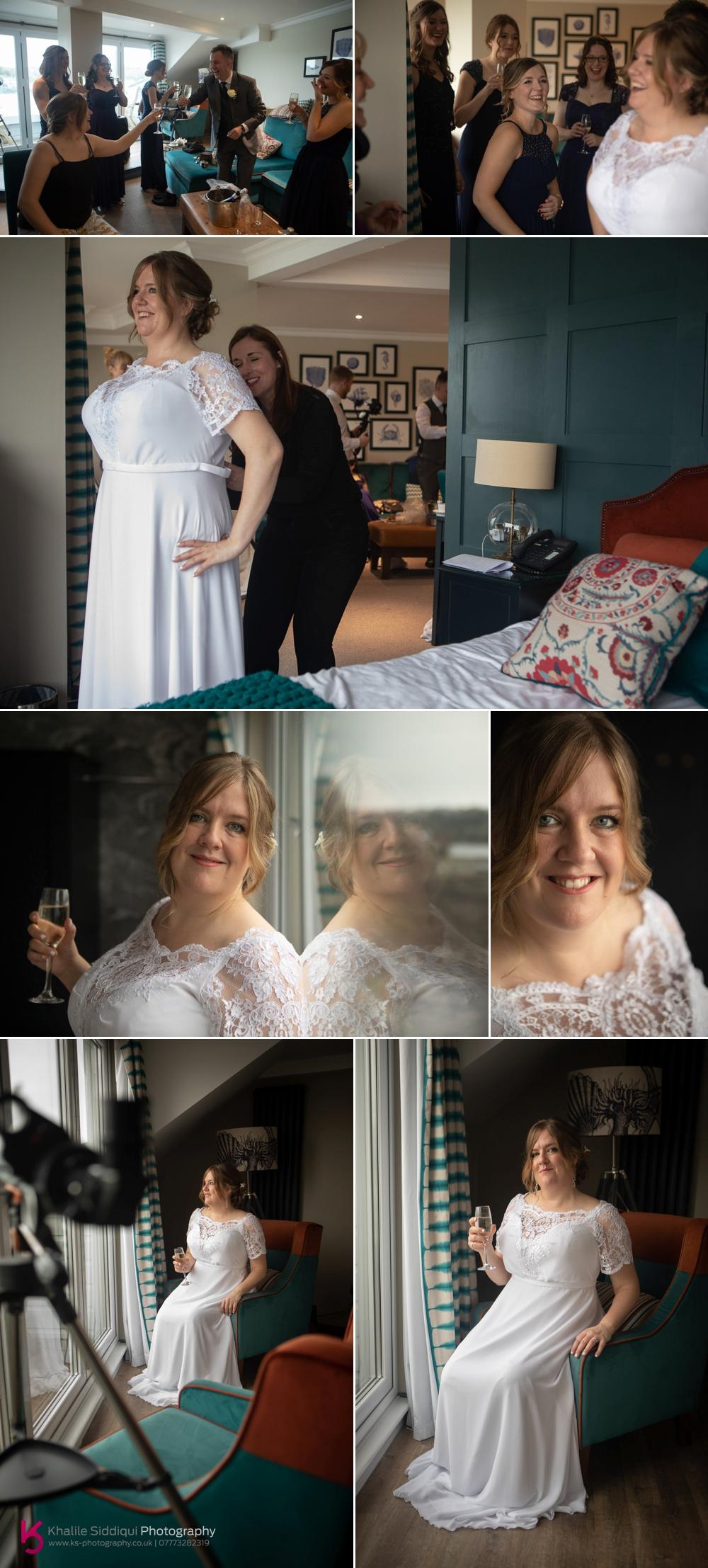 Lucy brought her white wedding dress over with her from Australia, and the four bridesmaids all had dresses to compliment their personalities but all in the same dark blue.





Before we knew it it was time to head off to the castle for the wedding ceremony. The guests had gone on ahead on a vintage King Harry Coach along with my awesome little helper Willow who went on in advance to get the build up while I stayed with the girls.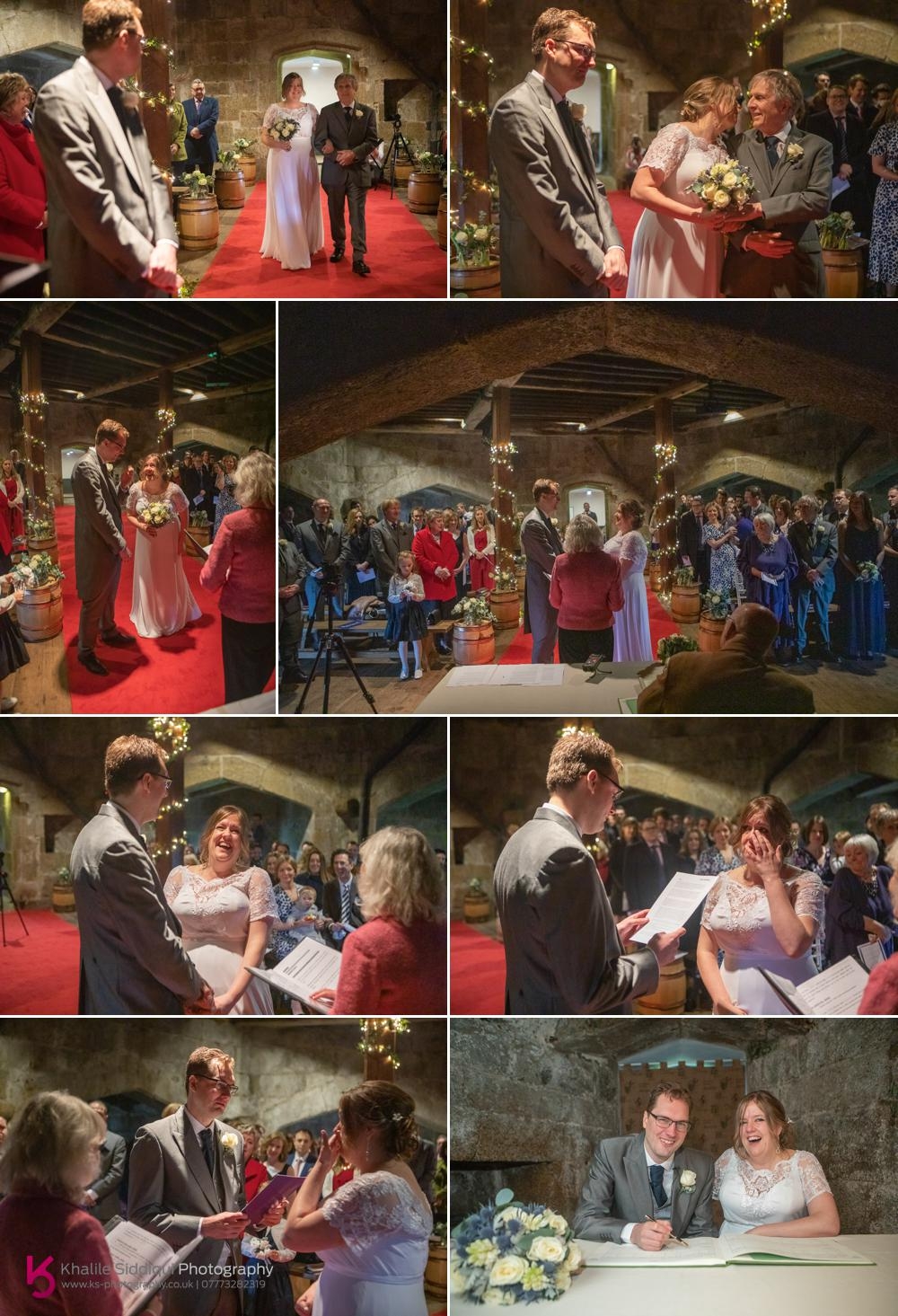 It was a beautiful ceremony, possibly with the most tears (all round) I've had in a long time if not ever.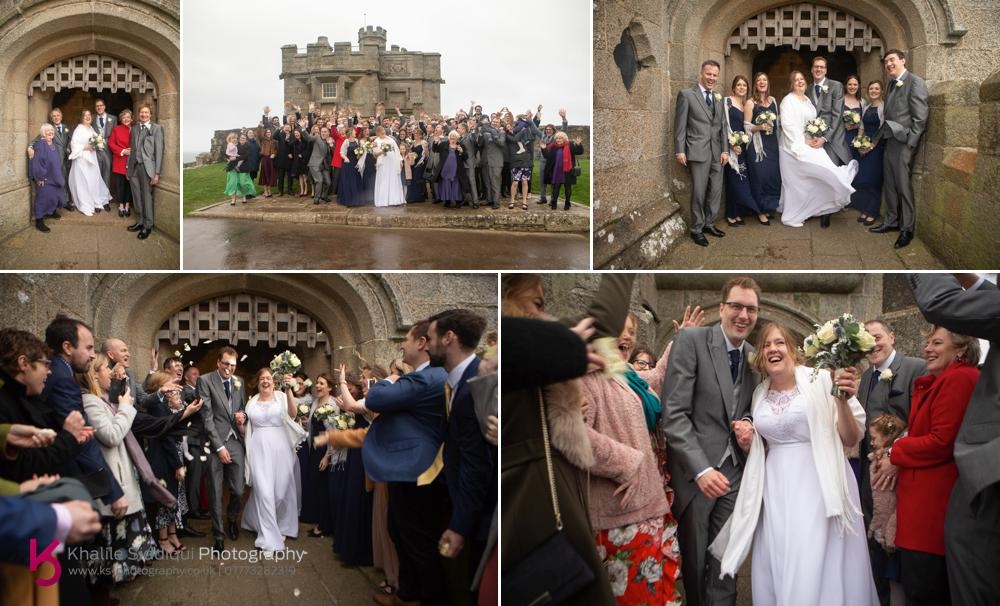 It was blowing a hoolie after the ceremony, and as our happy couple really wanted group photos outside I shot the group photos at the front door on the bridge as you enter the castle to try and avoid the January wind and drizzle.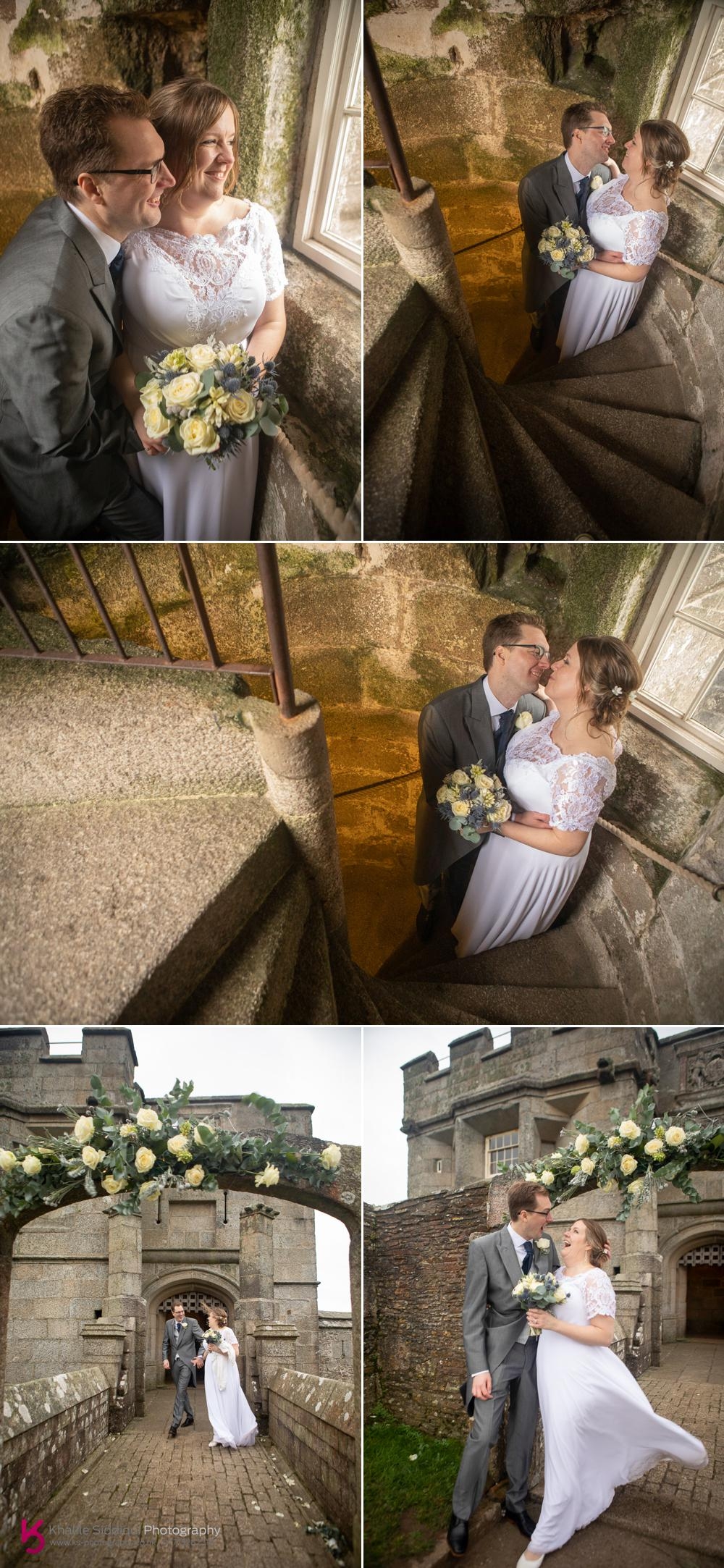 After the big gun was fired our guests jumped back onto the coach and headed back to The Greenbank while I took Lucy and Tyson back inside the castle to get some couple shots, and then headed down to Gyllyngvase beach for some beach shots in the Honeybug VW campervan.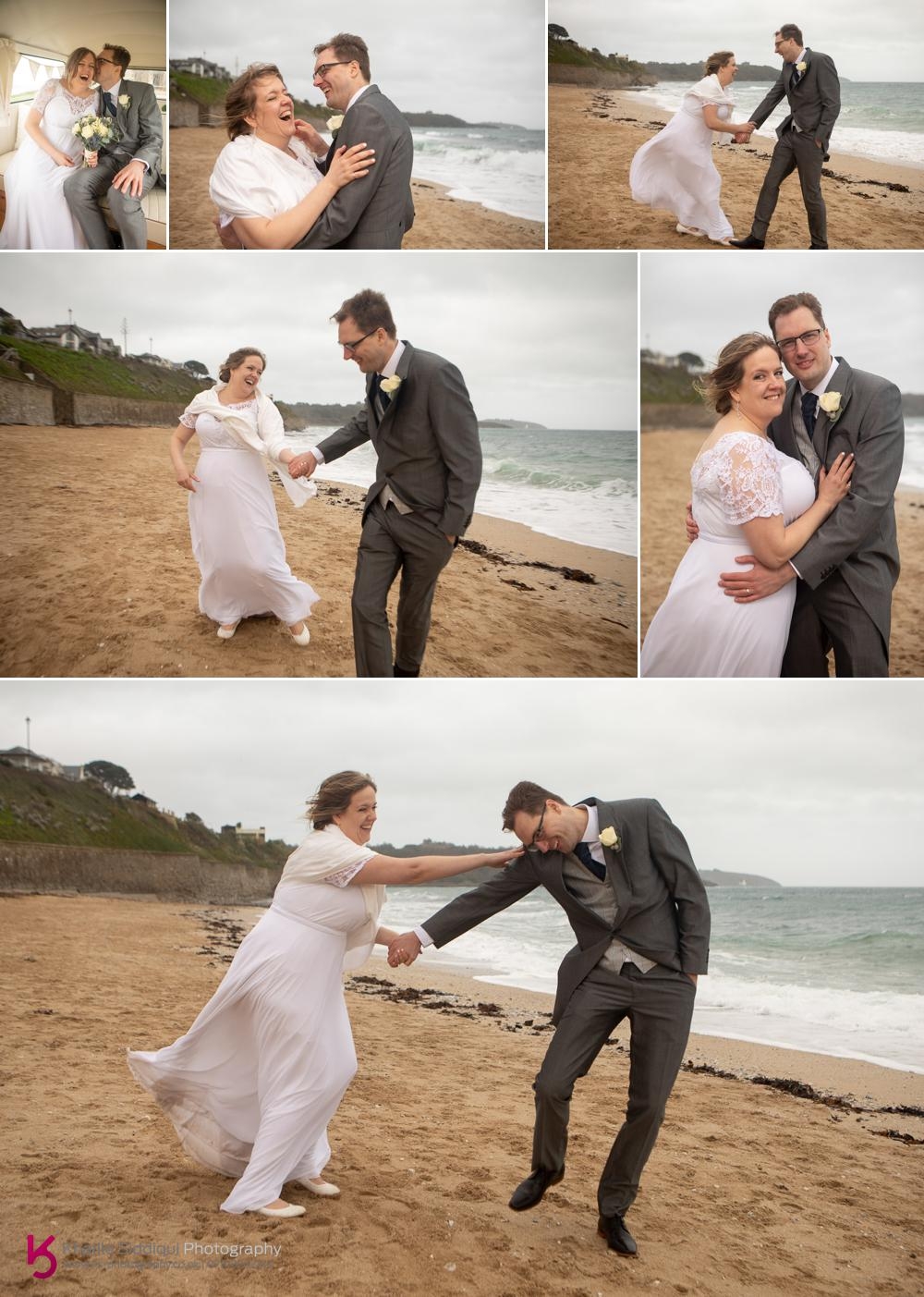 On arrival to the hotel I headed up to the reception room to get shots before the guests sat for the wedding breakfast. Lucy and Tyson used a map for the table plan, and used model vehicles as table names.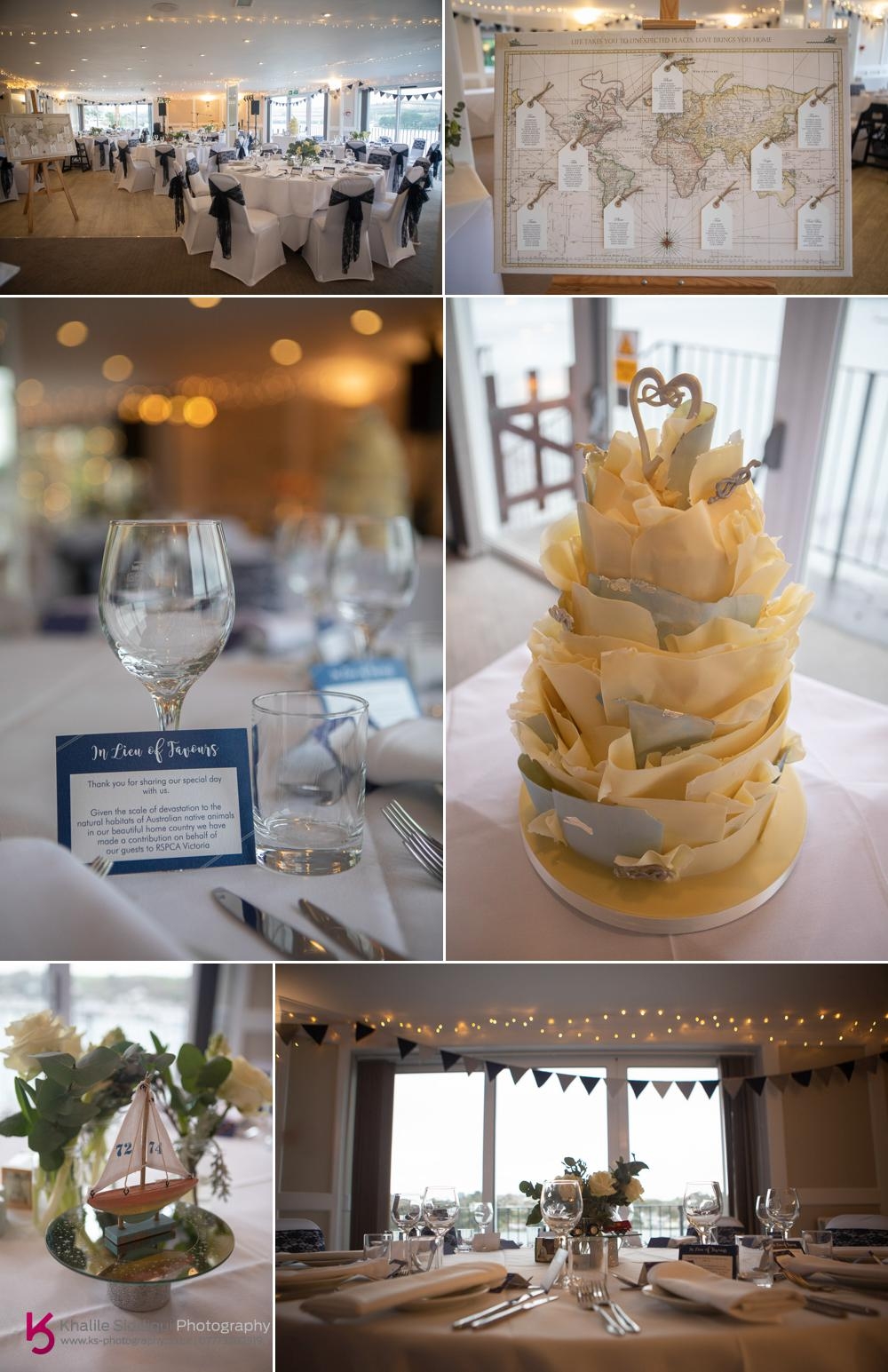 After the wedding breakfast I took Lucy and Tyson back downstairs to get a few more couple shots in the thrown by the front door.





And then it was time to cut the Nicky Grant cake and hit the dancefloor.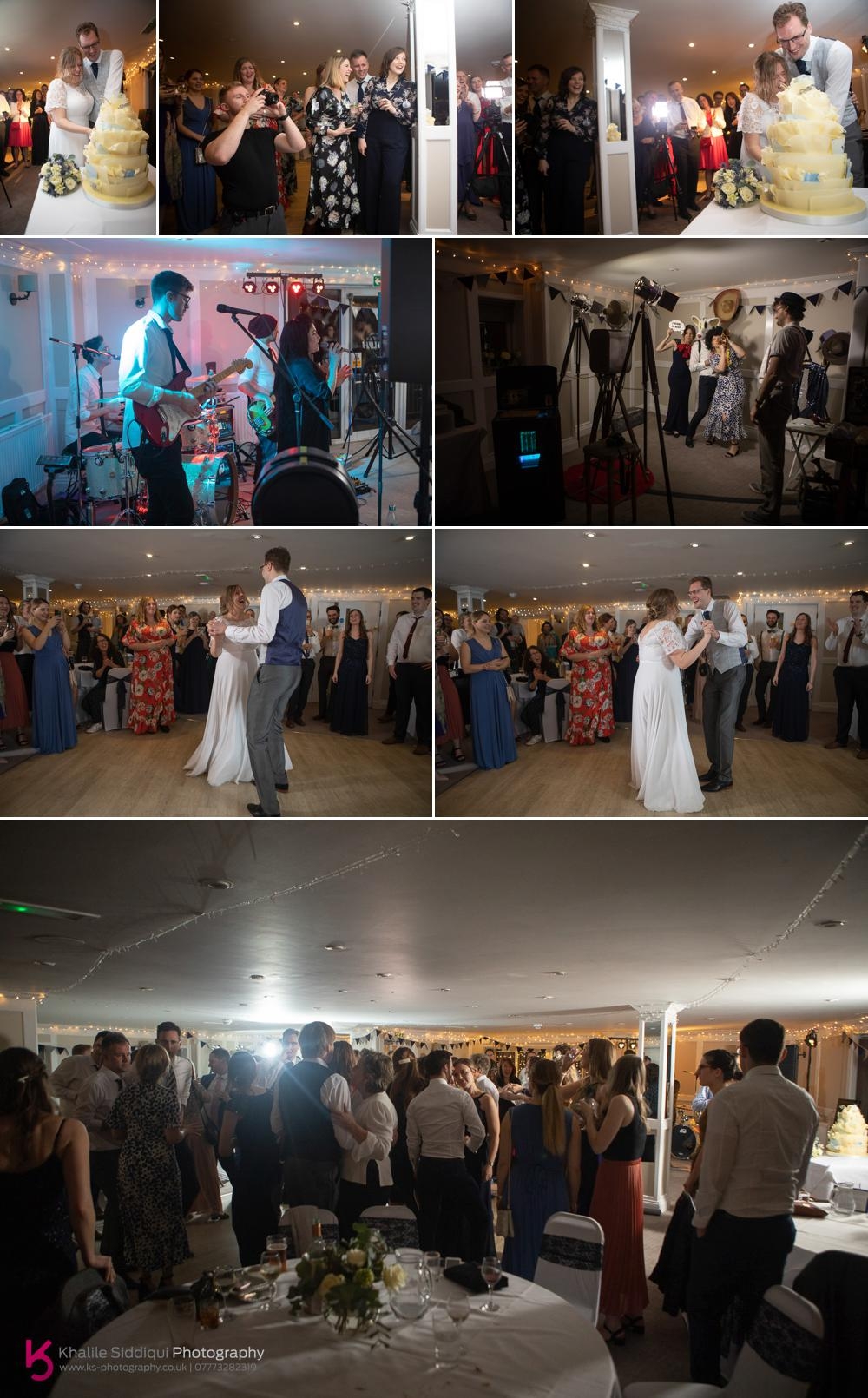 Dearest Lucy and Tyson, thank you so much for trusting your mum and dad's judgement and booking me for your wonderful wedding adventure. Willow and I loved every second of it!

If you're planning your own wedding, be it big or small, home or away, please do check out my main weddings page for loads of helpful information to consider when booking your wedding photographer.

Big love

Khalile xx

Suppliers:
Ceremony venue: Pendennis Castle
Reception venue: The Greenbank Hotel
Hair - Andrea McNeil
Car - Honey Bugs
Band - I Love AmpDress - Designer Bridal House


Flowers - George MacKay


Cake - Nicky Grant
Photobooth - Flicksbox
Makeup - Tamsyn Siddiqui