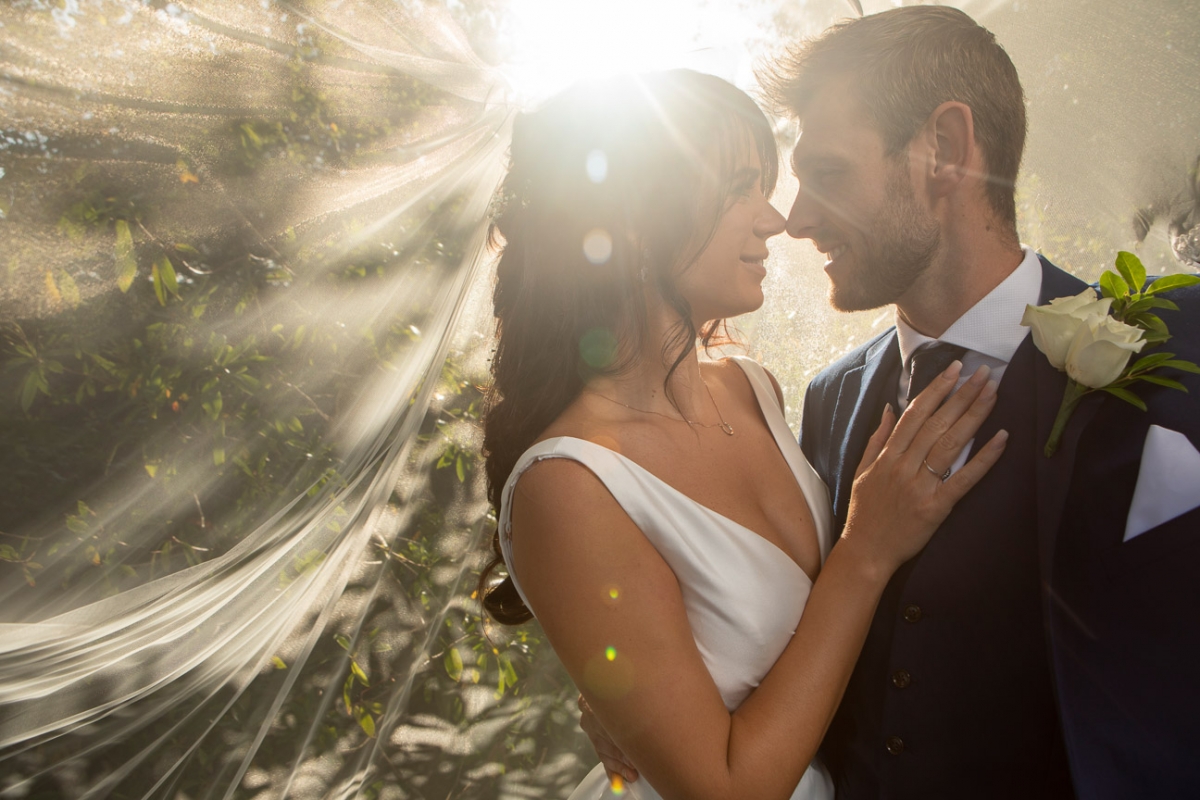 Hendra Barns Wedding Photographer - Lucy & Chris
Share on Facebook Share on Twitter
8th October, 2019
---
Khalile was brilliant through the whole day, super professional but also personal. We met him as a photographer, and he left as a friend. We highly recommend him and Tamsyn - the perfect team!


Lucy and Chris started their search for their Hendra Barns wedding photographer via Bridebook, a wedding planning website. She first made contact via Bridebook and then the week later happened to bump into me at a wedding open day at Pentillie Castle. After coming over to my office for a chat and to see more of my work believe it or not these two gorgeous souls told me that they weren't comfortable in front of the camera, so about a month before their wedding we went to recreate their engagement at their beloved Crantock beach. Needless to say they left feeling a lot more comfortable about having their photos taken on their wedding day. Lucy booked my wife Tamsyn to do her makeup for her wedding and so while the two of them came over for Lucy's trial I showed them the results of our shoot.


One of the many great points about a Hendra Barn's wedding is that both couples can easily get ready at the same venue without fear of seeing each other. So first I went to meet with Chris and one of his two best men getting ready, changing into their Ted Baker Suits.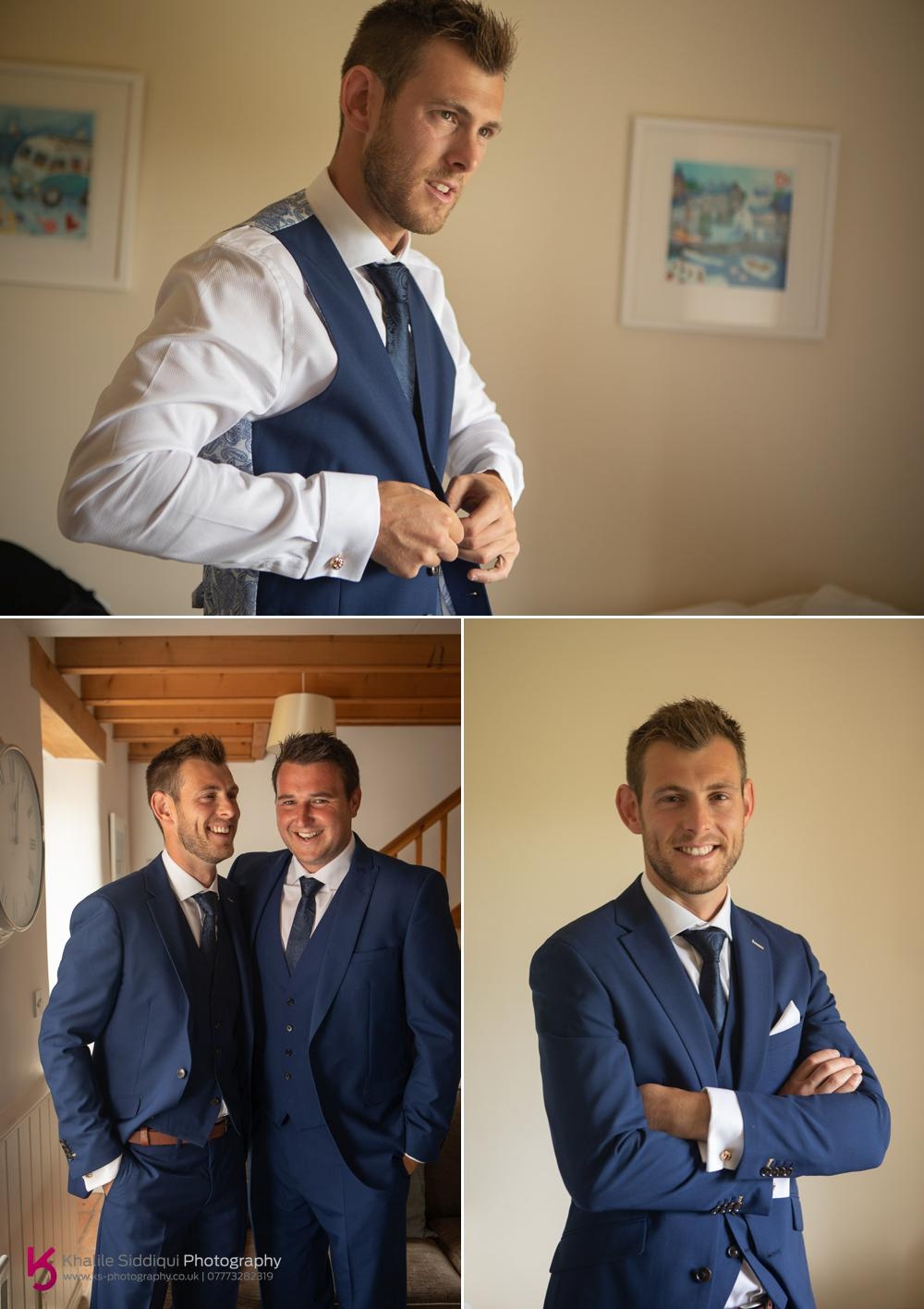 Then went next door to where team bride were readying themselves, currently in their team robes. 'Tamsyn' was carrying out the finishing touches to the makeup while 'Amie from The Mobile Hair Box' was styling the ladies hair.





Lucy purchased her elegantly simple gown from 'Elaine Rawlings Bridal' in Truro and explained that her cathedral length vail was about half the price of the dress, but MAN did it finish it. I love a vail on a bride to add some drama, and this baby was on a Star Wars trilogy scale!





Now the thing about Lucy, yes she's tall, slim and beautiful but that's just on the surface, but if you delve into the inside you'll find someone who's ten times more beautiful and that's why she had such a team of wonderful bridesmaids in tow, and I just knew her and Chris were going to have a wedding full of fun loving and playful guest, people who are TOTALLY up my street!





Before we knew it the hands of the clock had swung around and it was time to make the journey to Newquay's St.Michael's church in one of John from 'Celebration Cars' vintage vehicles.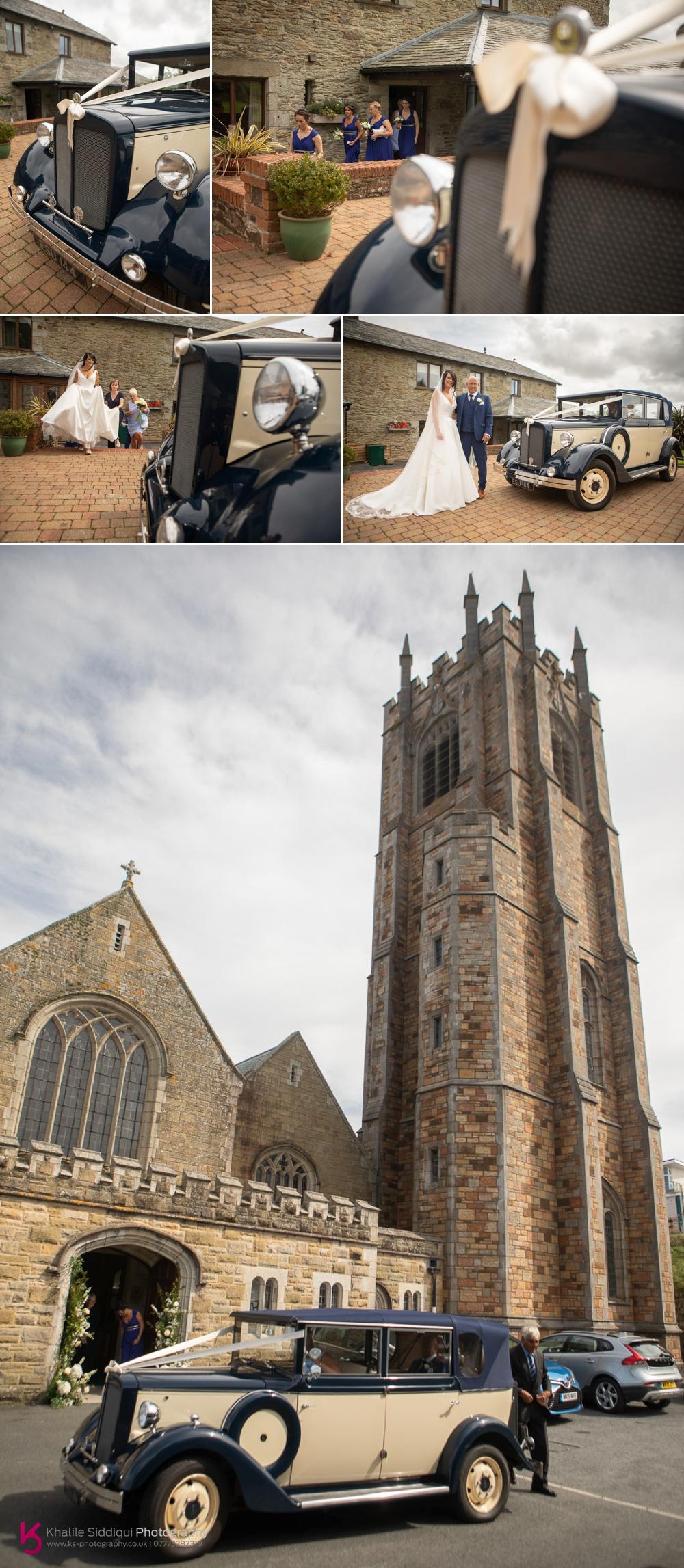 Having lived six miles from Newquay for over fourteen years I'd seen St.Michaels church many times. But it wasn't until I'd been booked for this wedding that I actually went to have a proper look at the building to get an idea about photos around the place. The first thing that stuck me was the actual size of the place, it must be about a third of the size of Truro cathedral, its massive, with five entrances around the outside, and loads of photo opportunities. But it wasn't until Lucy and Chris' wedding day that I got to have a look on the inside of this behemoth of a church. I wasn't prepared for how imposing, beautiful and light it was. It's definitely one of the nicest church's in Cornwall, and has one of the most relaxed vicars too. The ceremony was filled with tears, with a sprinkling of laughter too.





The light and setting for the signing of the register was so beautiful, that with a bit of encouragement from the vicar we did a few group photos there during the signing.





Once outside Lucy and Chris received a guard of honour from Chris' cricketing palls.





From the church, John drove Lucy & Chris down to Little Fistral beach for a few couple shots. Considering that it was the last Saturday in August the beach was remarkably clear, but then Little Fistral rarely gets busy, not like the main Fistral beach. Coming down to the beach on her wedding day was something Lucy was desperate for, she did want to go to Crantock but time (and probably parking) wouldn't allow, hence the engagement shoot at Crantock.





I have to say, the engagement shoot really primed Lucy and Chris for their wedding day couple photos, they were so relaxed and comfortable in front of the camera, which was a good job with the amount of images we were going to try and get in on the day.





We weren't at the beach any more than twenty minutes as the ceremony was at 2pm and we had the wedding breakfast looming fast.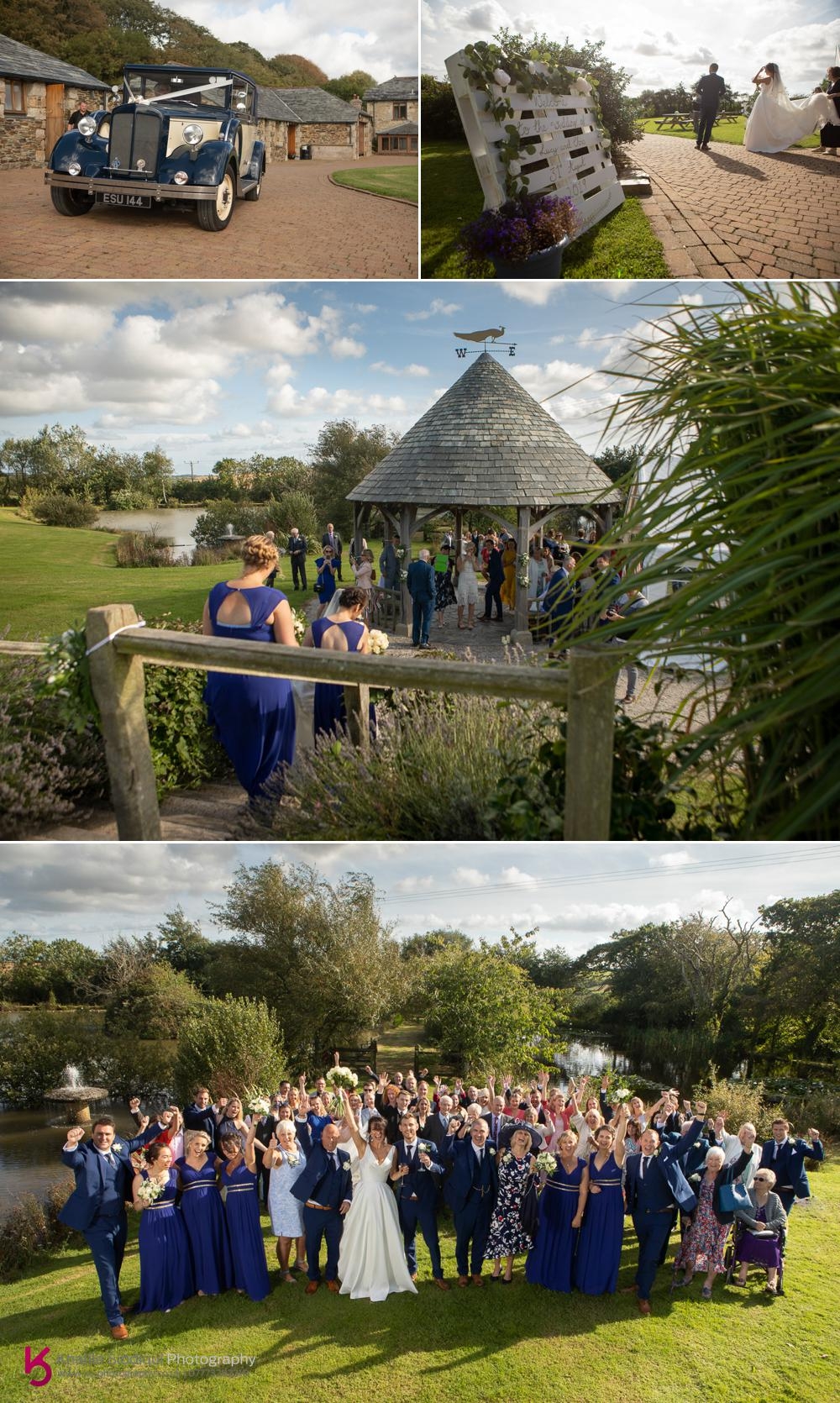 With most weddings while the guests are taking their seats I try to get some couple photos to make the most of the time, to save the bride and groom waiting around.





Like the ceremony the speeches were filled with tears and laughter. I don't know all the in's and out's and it's not my place to say but Lucy and Chris have had a hard run of things lately and I can't remember a wedding breakfast with so many tears during the speeches, but as with all things in life it's about balance, and it was sure balanced out with laughter in the weddings party atmosphere.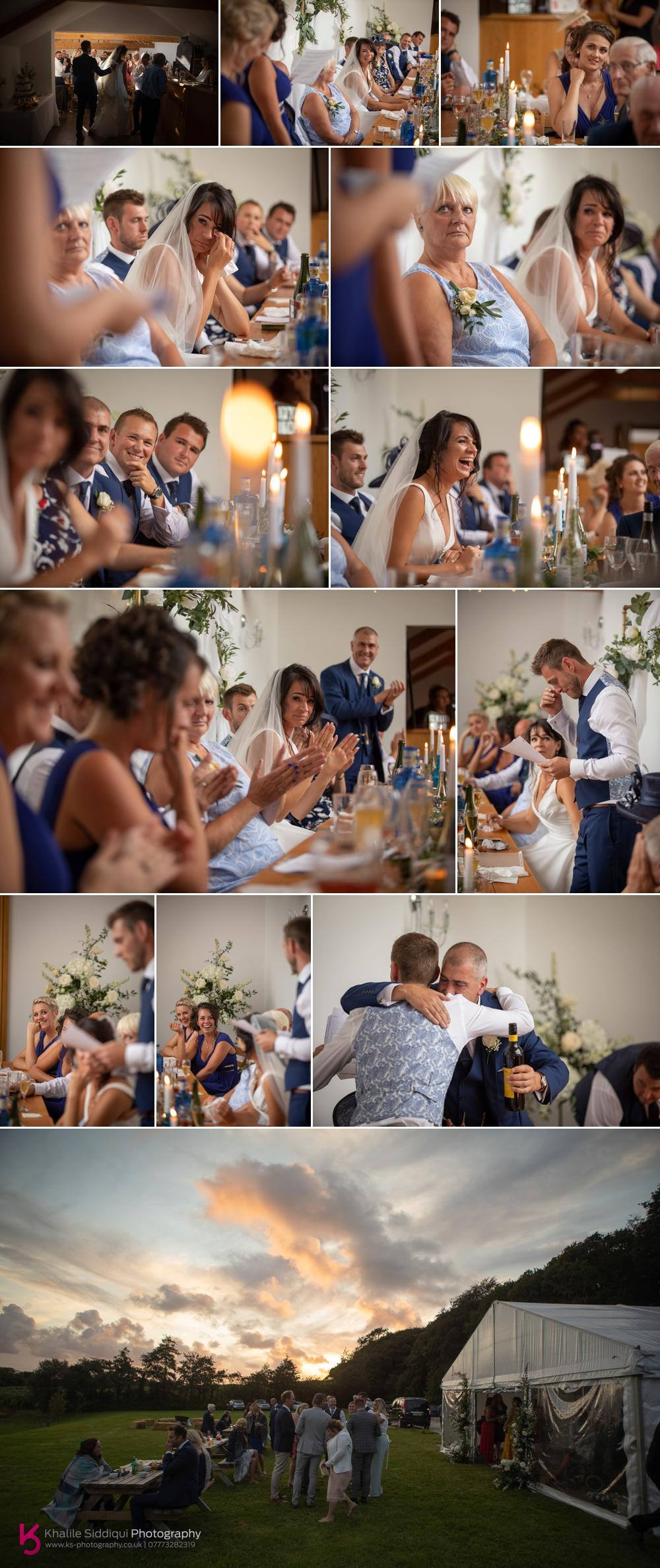 Before we knew it, it was time for the cutting of the cake and the first dance with music provided by 'Phaze 2 Mobile DJ' and I have to say, I can't remember the last time I saw such a great light set-up, they even had a light that swirled around the room with Lucy and Chris' names and wedding date on.





Lucy and Chris had seen some photos I'd done in the pavillion before and really wanted to get some of their own so whilst we were down there we had a play with some sparklers and rounded the night off with fireworks, arranged by one of Chris' mates in the Royal Marines as a surprise for Lucy.





Dearest Lucy and Chris, it's been such a joy getting to know you guys and share the journey of your wedding day. I can't tell you just how much I enjoyed it, I had a ball and hope you did too!!!

If you're planning your own wedding, be it big or small, home or away, please do check out our main weddings page for loads of helpful information to consider when booking your wedding photographer.

Big love

Khalile xx

Suppliers:

Venue: Hendra Barns
Makeup & Beauty Treatments - Tamsyn Siddiqui Makeup Artist & Beauty Stylist
Flowers - Beach House Flowers and Chris Mother
Dress - Elaine Rawlings Bridal
Suits - Ted Baker (at Boss Bros.)