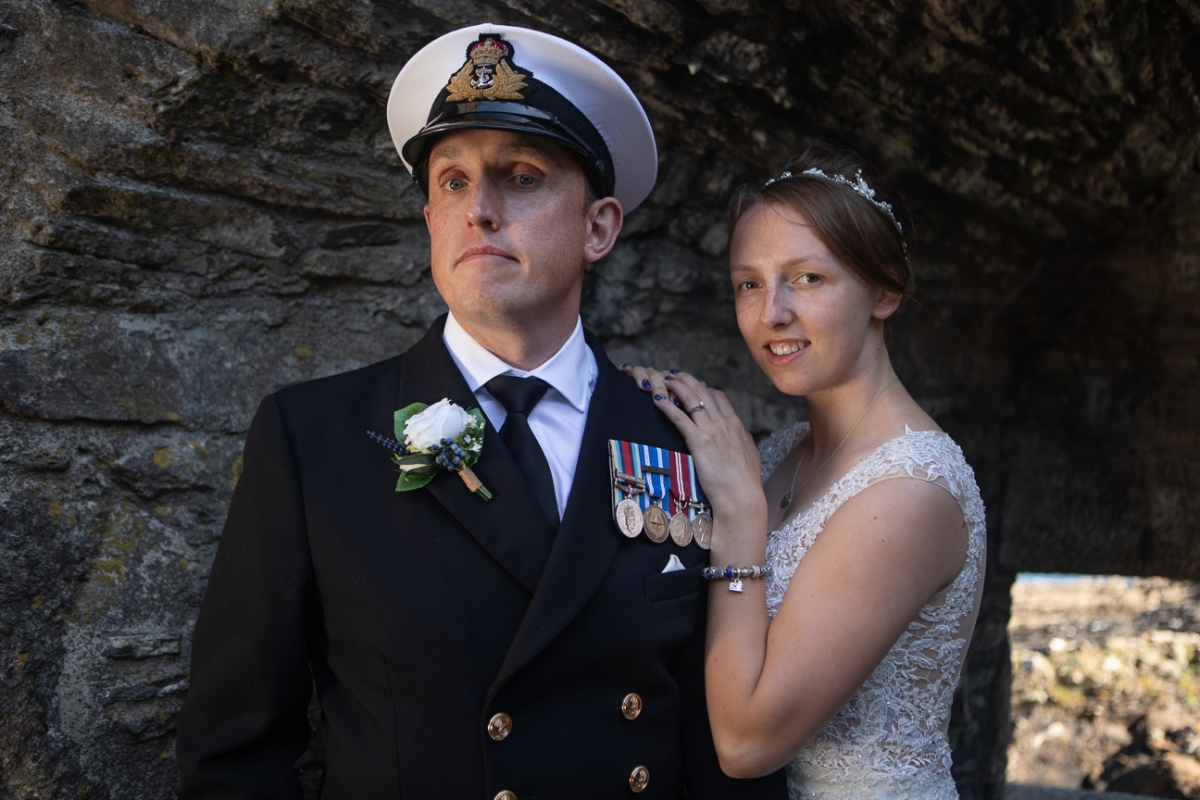 Covid Wedding - Truro Registry Office Wedding Photographer - Dani & Chris
Share on Facebook Share on Twitter
16th September, 2020
---
Chris was dreading the photo's part of the day as he's not the most comfortable in front of a camera but you made it fun and we had some laughs which instantly put both him and I at ease.


As far as COVID weddings go, this Truro Registry Office wedding was right at the top of them, and I loved every minute of it, however long it might have been.




The vast majority of my weddings are booked through recommendation, but this one was a little different as Dani & Chris were recommended to me by a friend who nearly booked me for their own wedding and then regretted not doing so. (I'm sorry Kirsty that you're disappointed with your own wedding photos, but chuffed that you thought to recommended me and hope you approve of the results).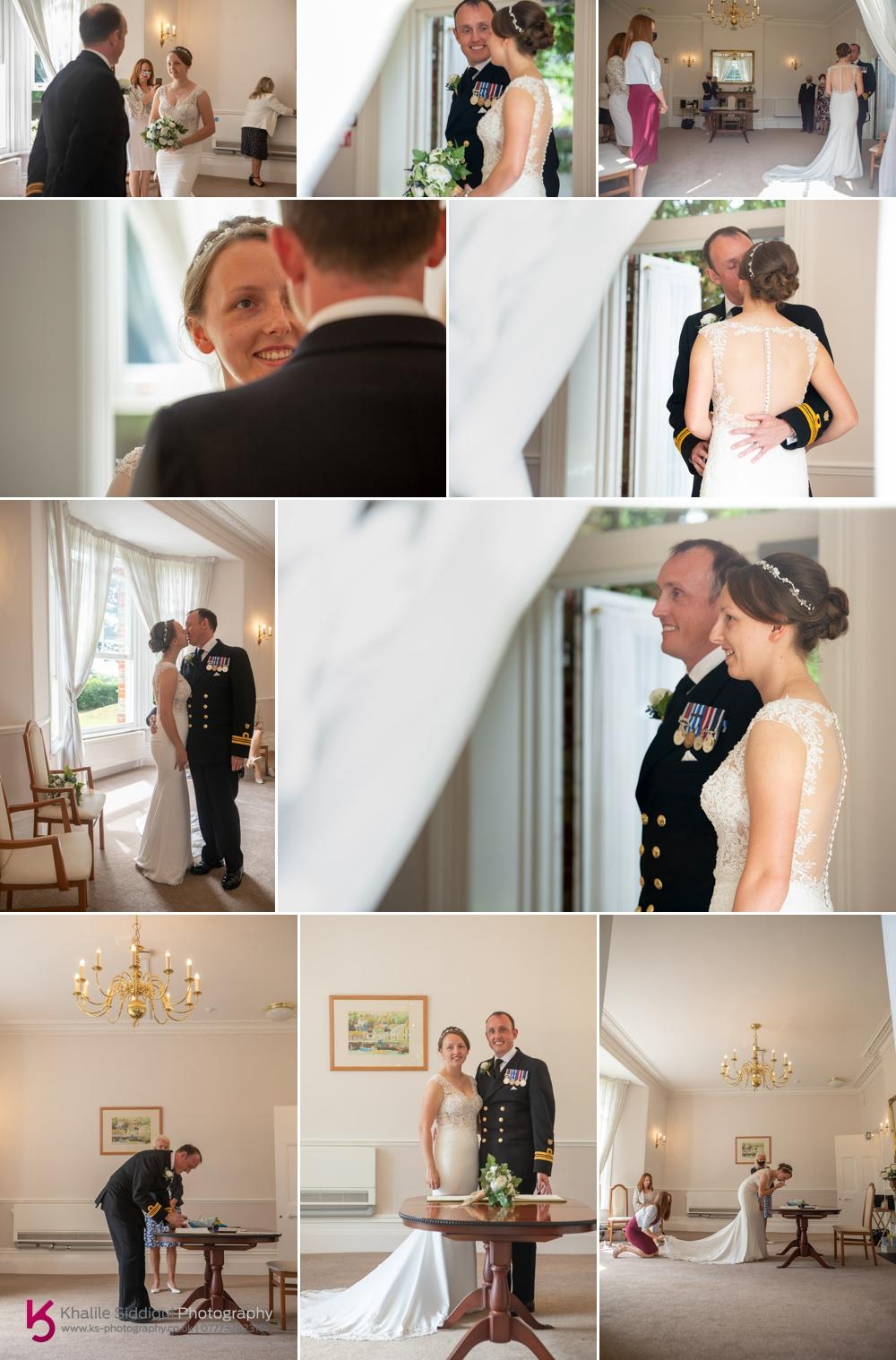 Dani & Chris wanted the big wedding but being as Chris was due to go to sea for nearly a year in total they decided to have a registry office wedding as part.1 and have their part.2 as the big one in December next year.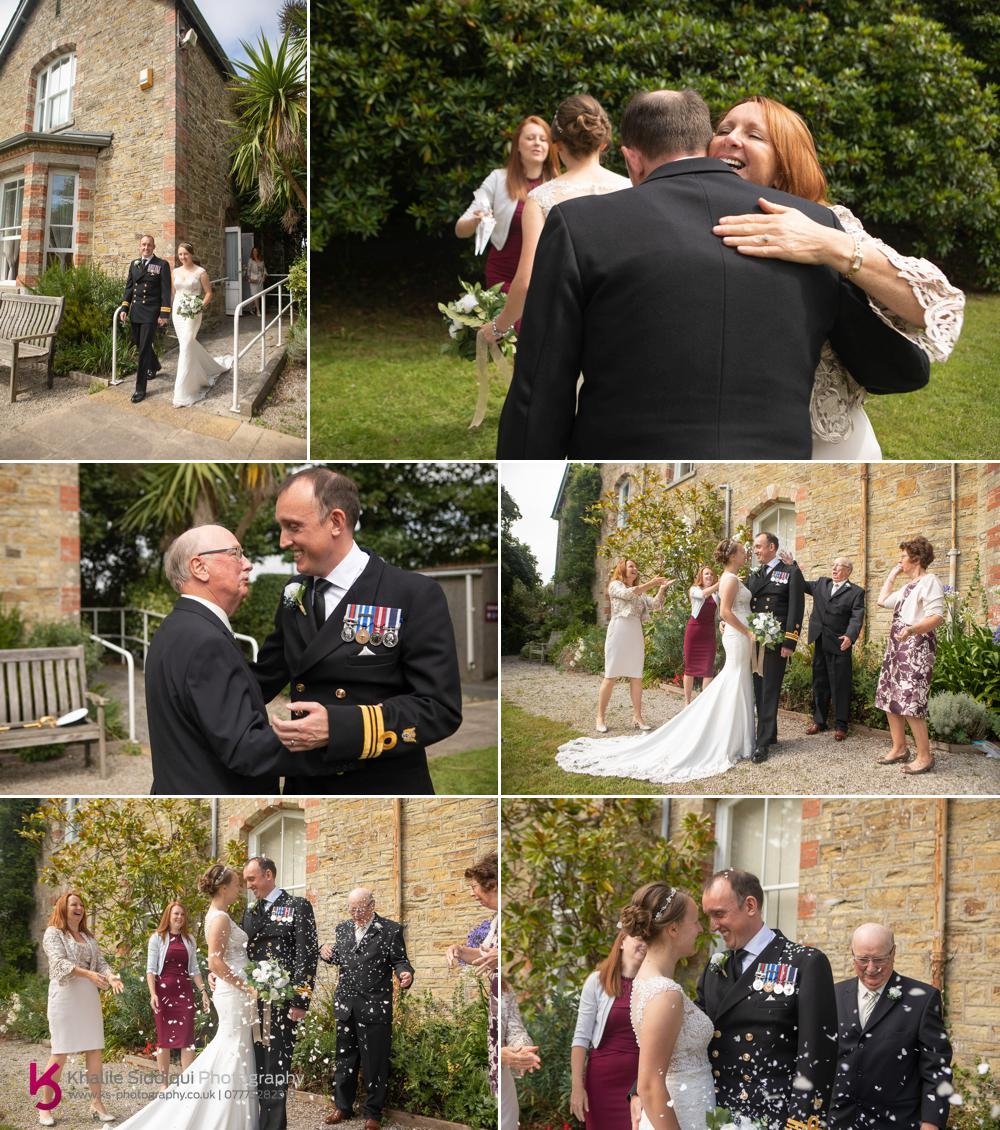 I've shot many weddings at Truro Registry Office over the years, so I'm well practiced in the way it operates but prior to the wedding I was told that I wouldn't be allowed inside the registry office at all on the day. So on arrival I did wonder just how things were going to pan out. But despite this little hurdle set by the government to work inline with COVID protocols, the ladies there did their best to help assist me with my photography by opening the bay windows and exit door in the ceremony room so I didn't have to photograph through glass.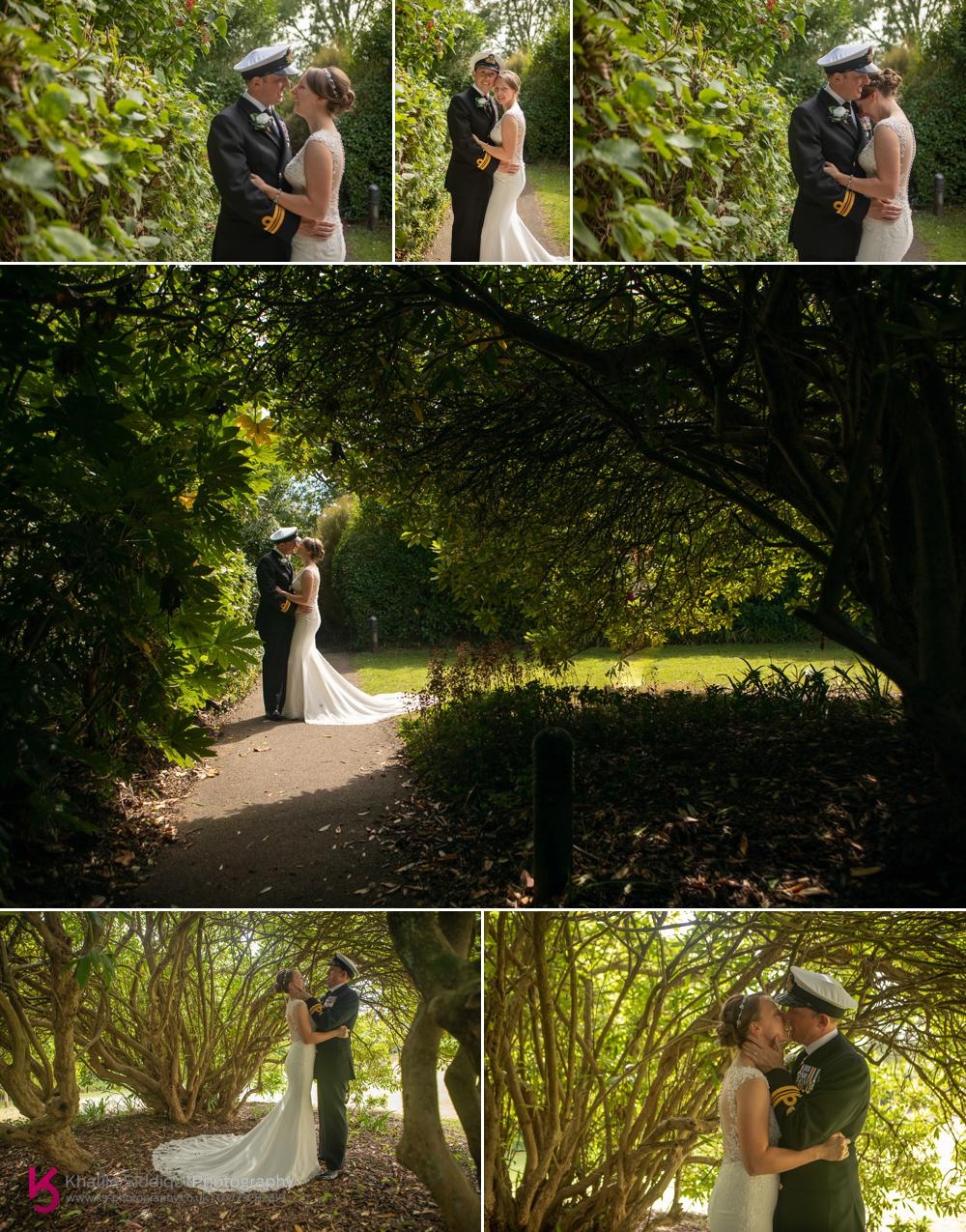 The ceremony was just as uplifting and emotional as any other wedding, it's just that I couldn't really capture the expressions on the families faces due to the face coverings. But after the ceremony the celebrating six came out the exit as usual and we did a socially distanced confetti throw before making the most of the surroundings for a few couple shots.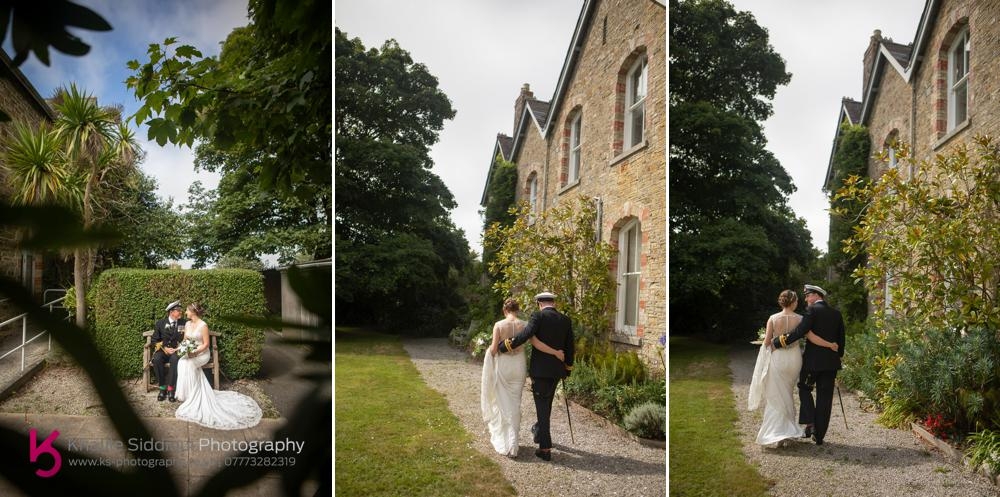 We didn't want to waste any time and headed on to St.Michael's Hotel in Falmouth where they were going to have their wedding breakfast, starting with an afternoon tea.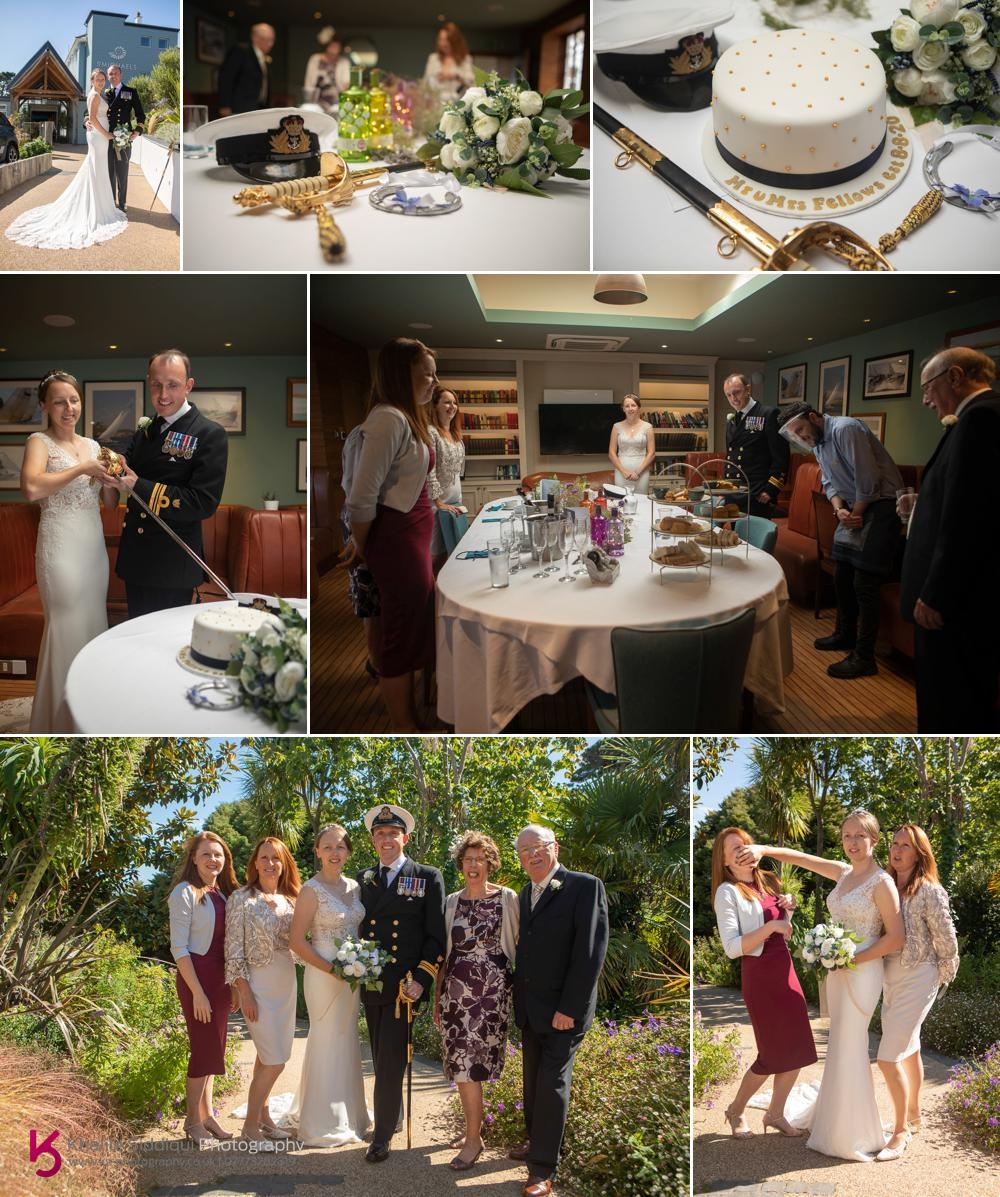 After a quick refreshing drink, we popped outside to get the few group photos and couple shots before I took Dani & Chris down to the sea to get the hero shots with the sea in the background.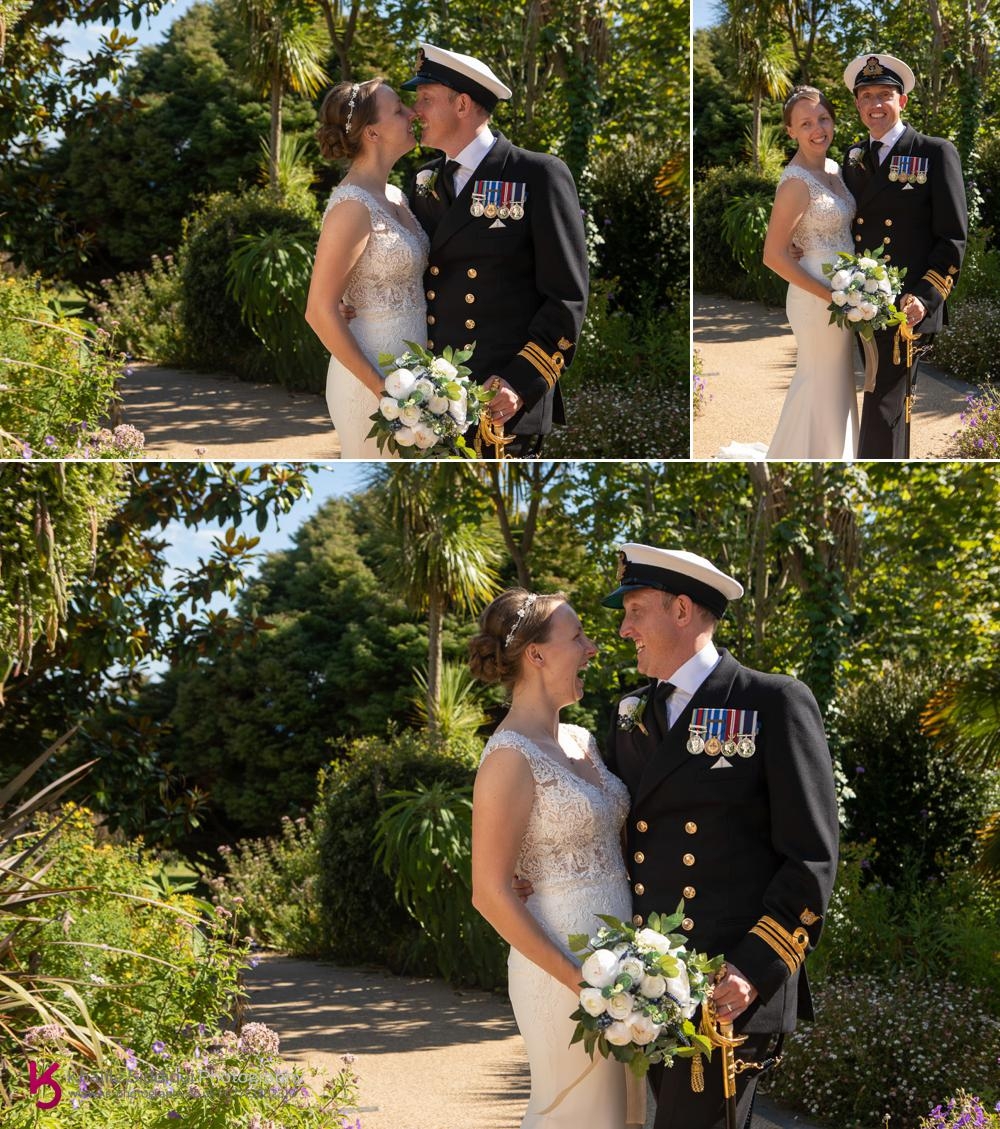 We were lucky in that not only was it a beautiful day, but there was a slight breeze so there were a few yachts around to help tie in with the nautical theme I was hoping to achieve with Chris in his Naval Officers Uniform.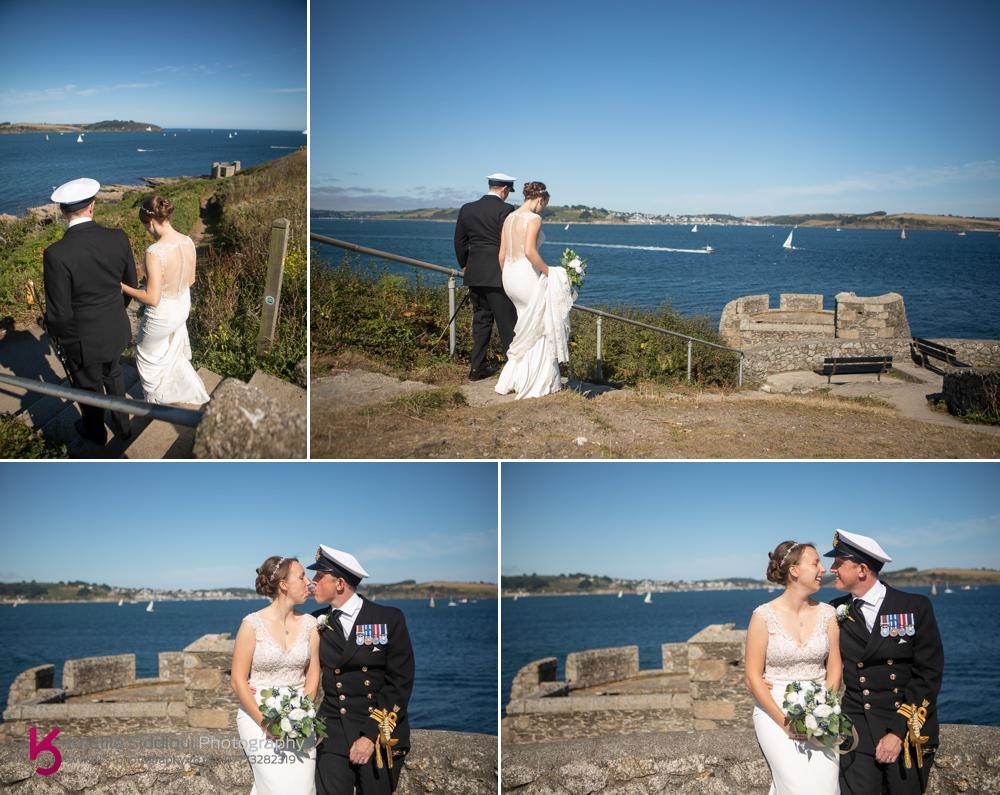 I do love it down at this spot for couple photos, it always performs beautifully as a magnificent backdrop to my couple photos.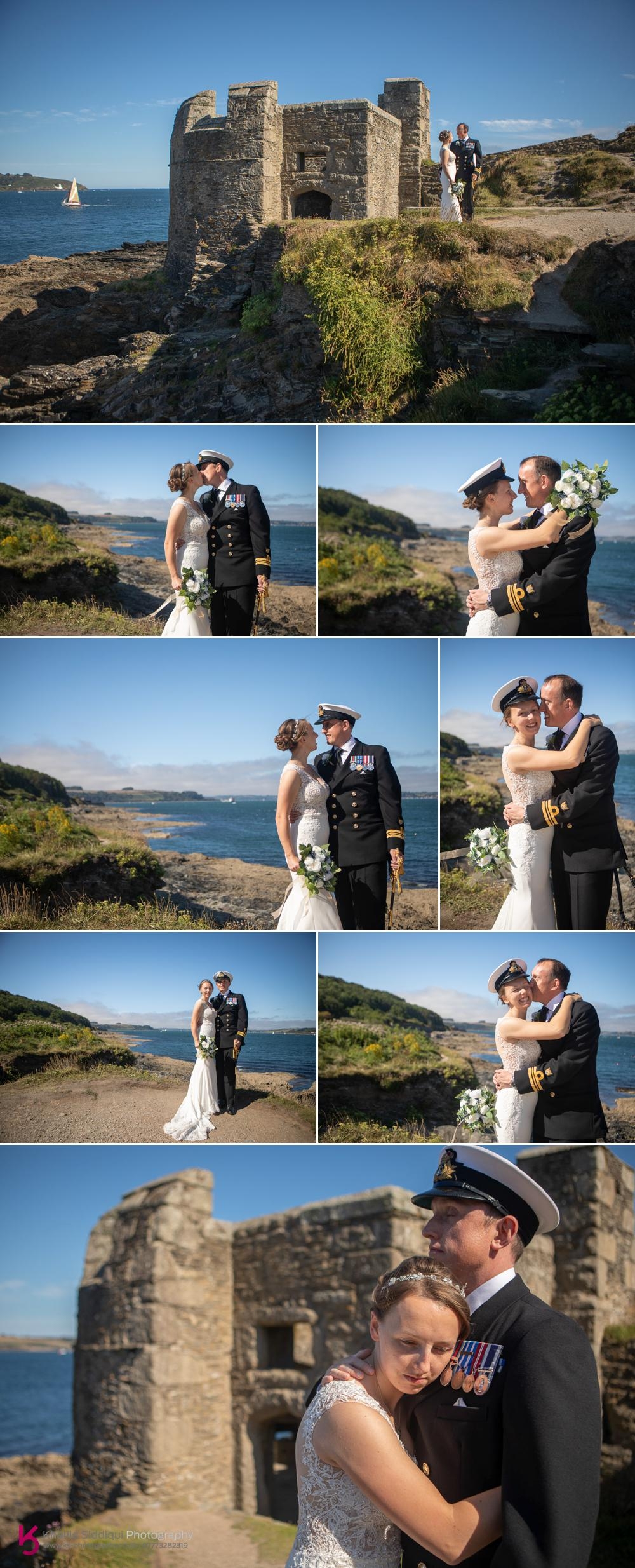 In the last photo above I just said "imagine this was the last cuddle you gave Chris before he leaves for sea for nine months".





But today was very much about celebrating, and I hope Dani and Chris I passed your test to be worthy of being your photographer at the part 2 of your wedding journey?

If you're planning your own wedding, be it big or small, home or away, please do check out my main weddings page for loads of helpful information to consider when booking your wedding photographer.

Big love

Khalile xx

Suppliers:
Venue - St.Michael's Hotel