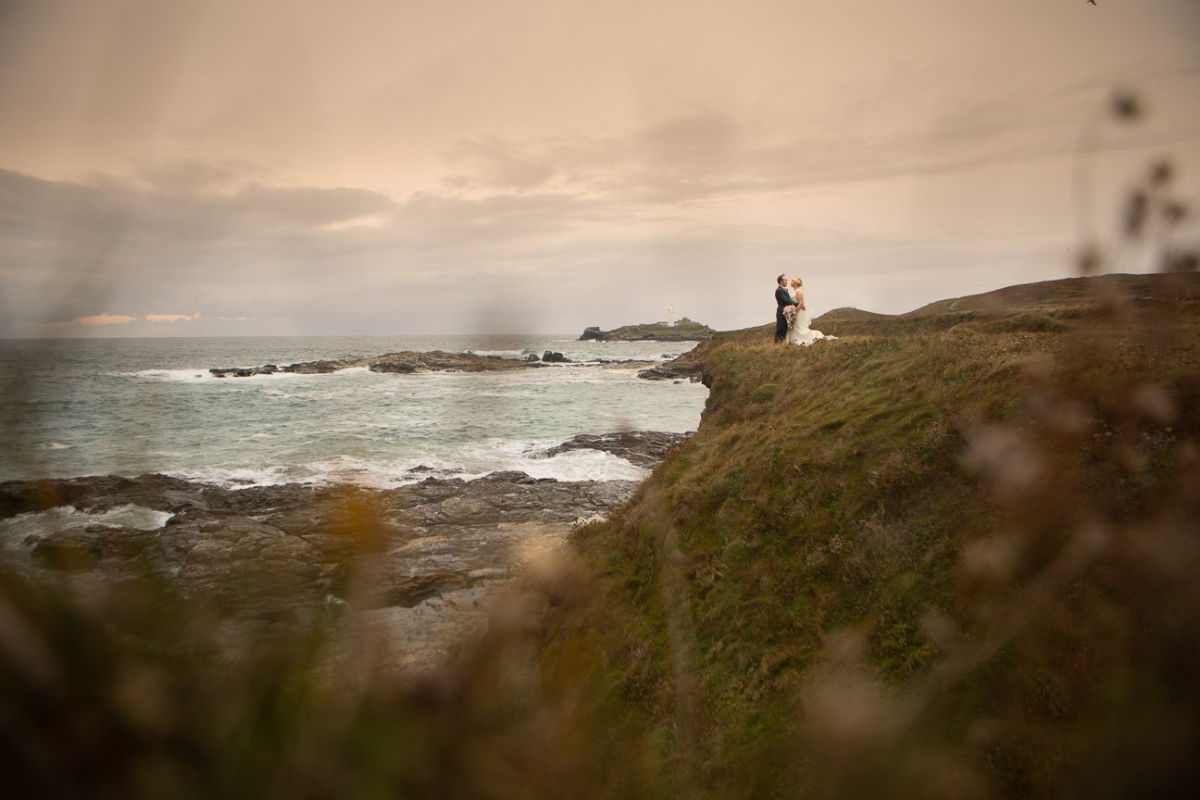 Marquee Wedding Photographer - Emma & Ed
Share on Facebook Share on Twitter
25th September, 2019
---
Wow!! Beautiful photos which capture and highlight what was a perfect day, bringing everything to life!! Thank you so so much we love them! Xx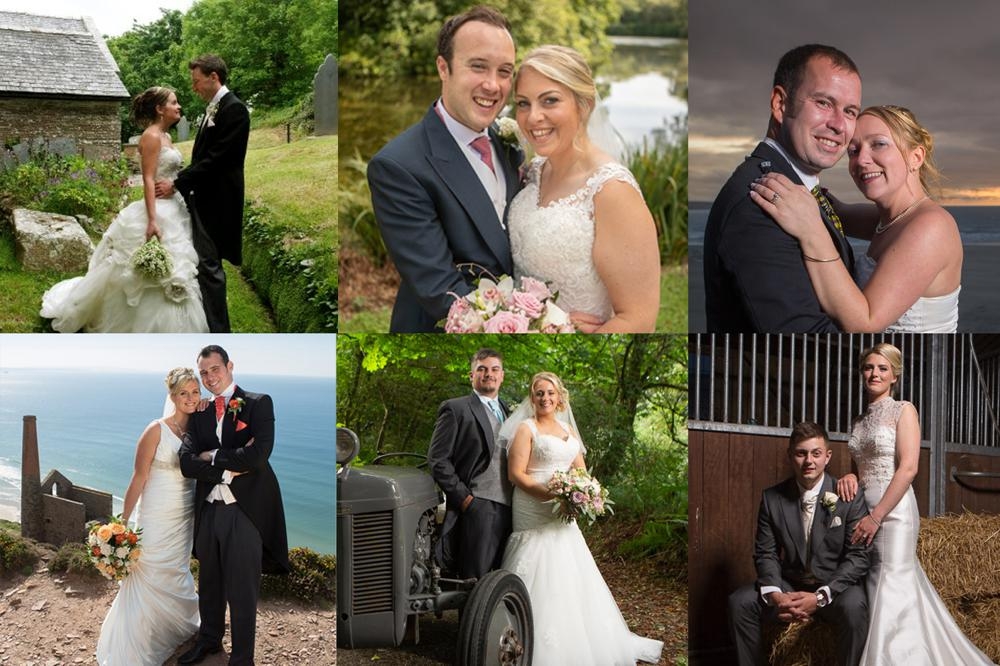 All weddings are special to me but this one was even more special than all the rest. Why? Because we didn't have one bride present but SIX past and present brides and a seventh was unable to attend due to sickness, all booked from word of mouth :0)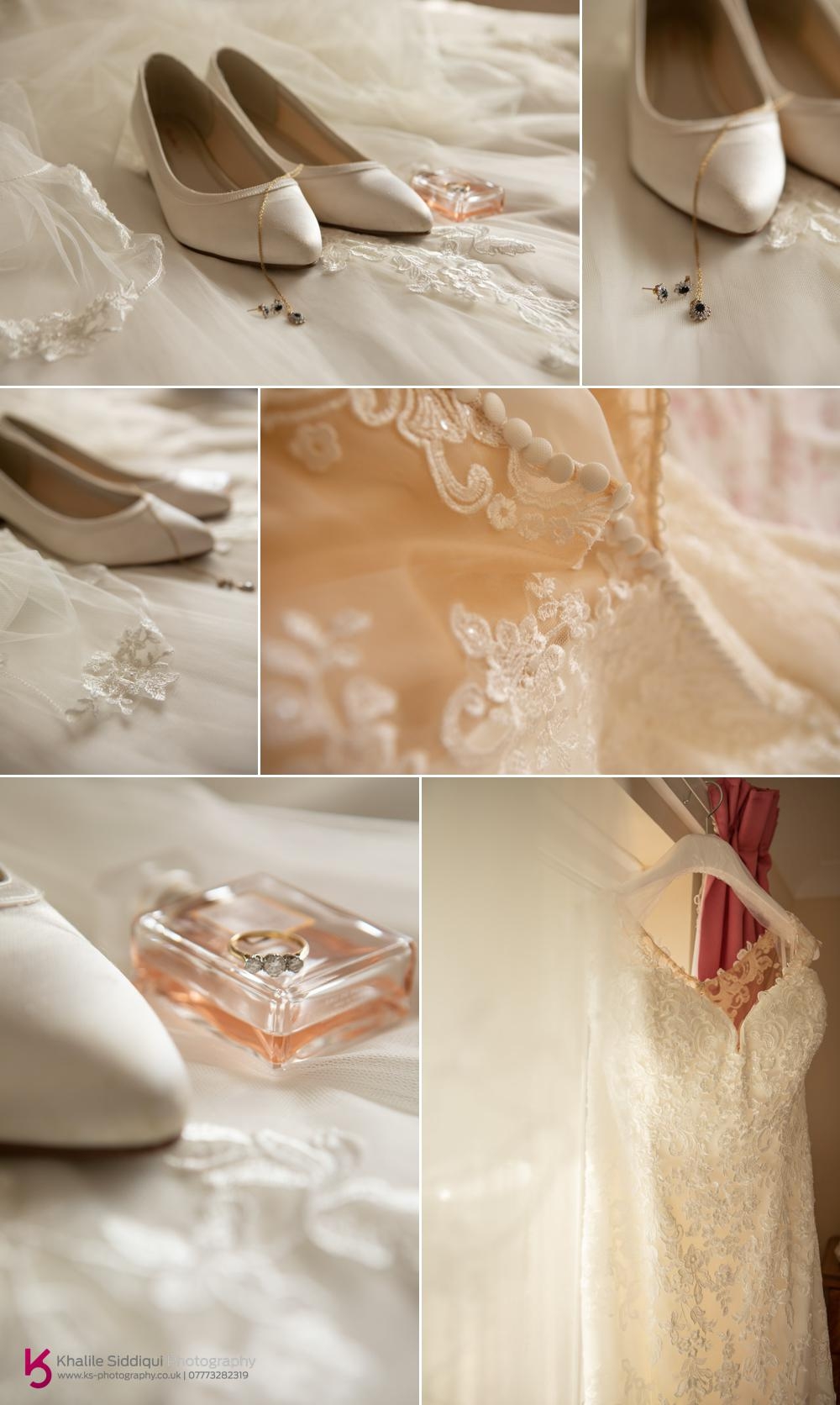 Emma and Ed didn't have to look too hard when it came to choosing their wedding photographers as we photographed his older brother and sister-in-law Emma's (yes two new Emma Harris' joining the same family) wedding back in September 2012 and six couples of their invited guests.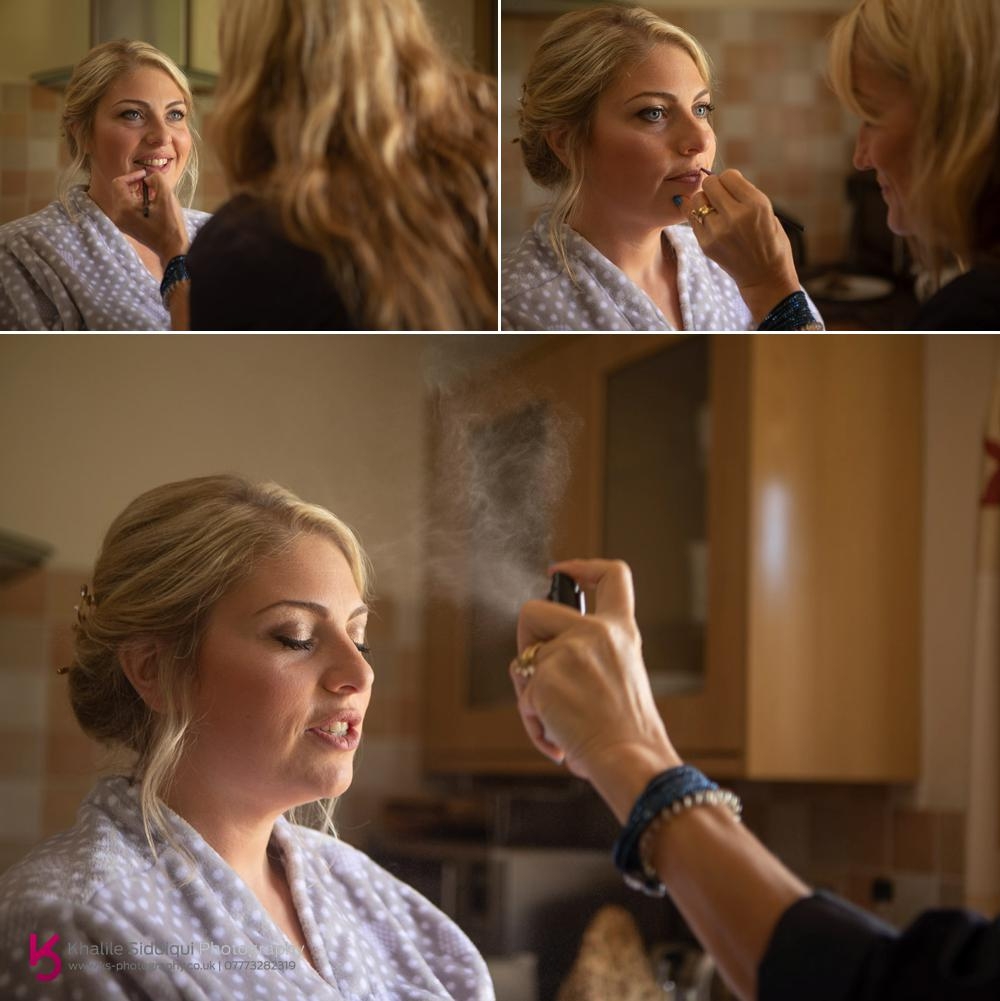 Its very rare for me to meet up with the boys pre-ceremony when its a young farmer wedding and this was no different as the gent always have livestock to tend to. So I headed straight to Emma getting ready at her parents along with her bridesmaids and intensely cute flower girls and pageboy.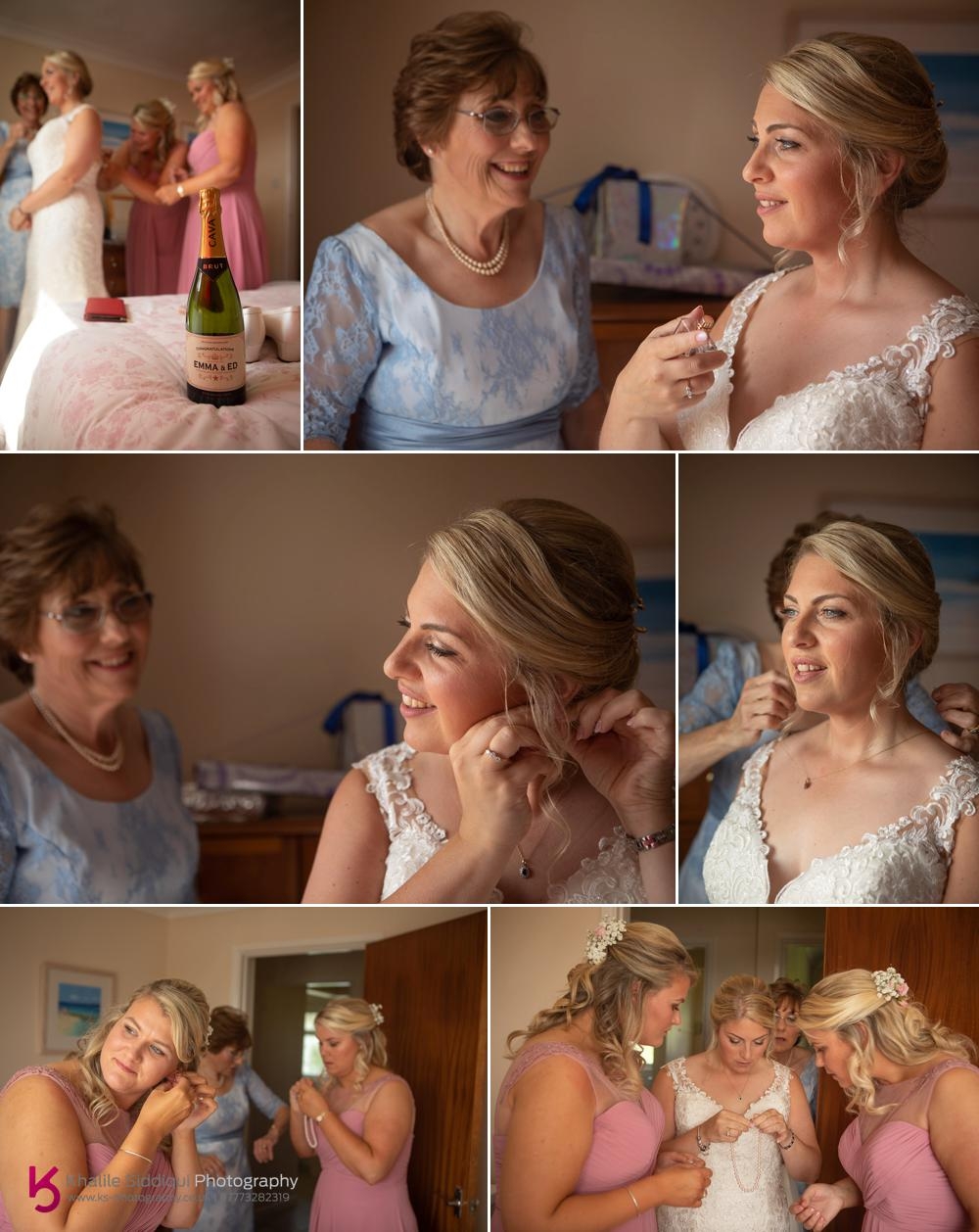 When I arrived my wife Tamsyn was finishing off the girls makeup before grabbing her camera and heading to the church to catch the boys and guests arriving. Meanwhile the lovely Joy was doing ALL the girls hair.





Emma bought her beautiful lace covered dress from Elaine Rawlings in Truro and chose to get the suits from Little Anne Maids in Camborne.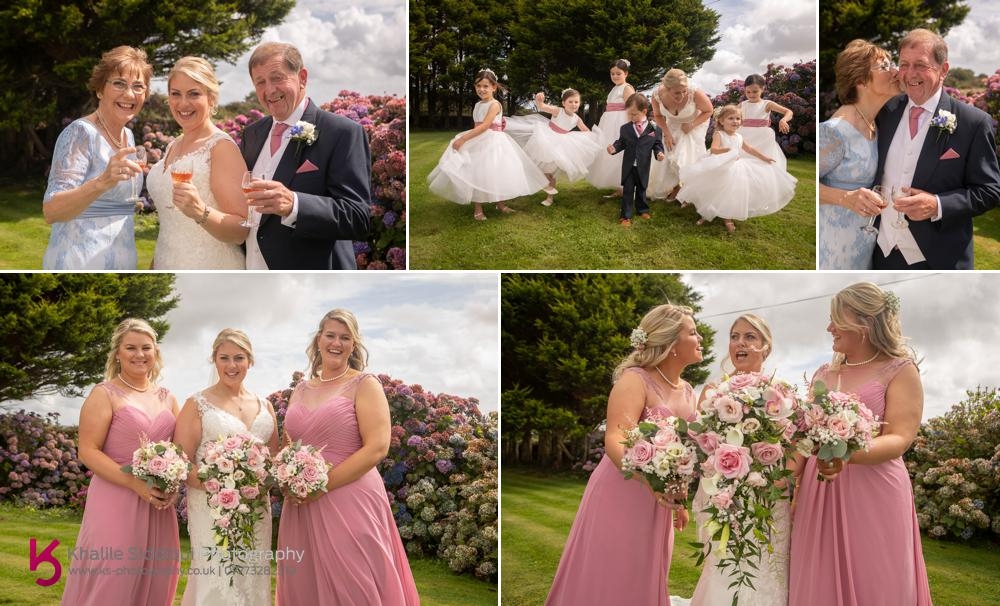 For her flowers Emma went to Lou Lou Belle's which was a no brainer for Emma, as Louise is Emma's aunty.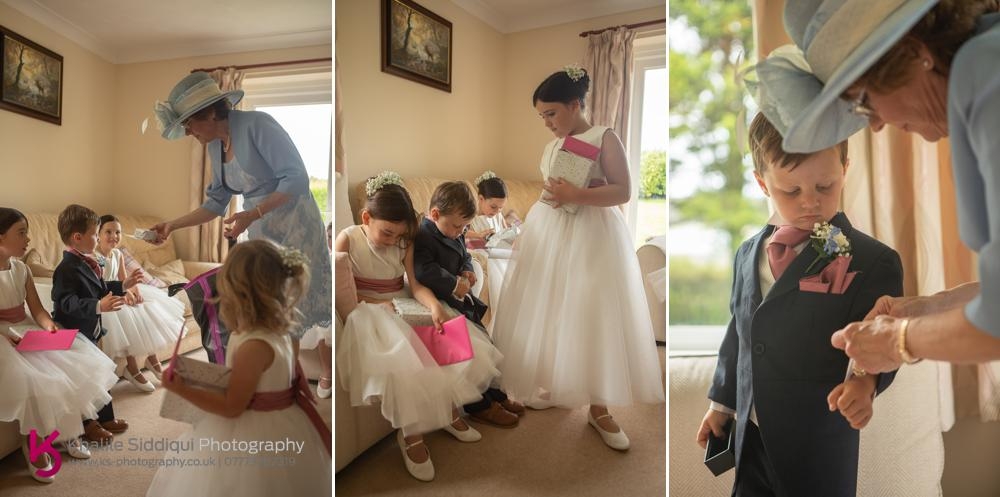 Emma and Ed went for a pair of Jaguars from Central Garage in Helston for their wedding transport.




It was about a ten minute drive from the house to Gwinear Church and Emma's little flock of mini bridesmaids and Pageboy were ready and waiting for Emma's arrival.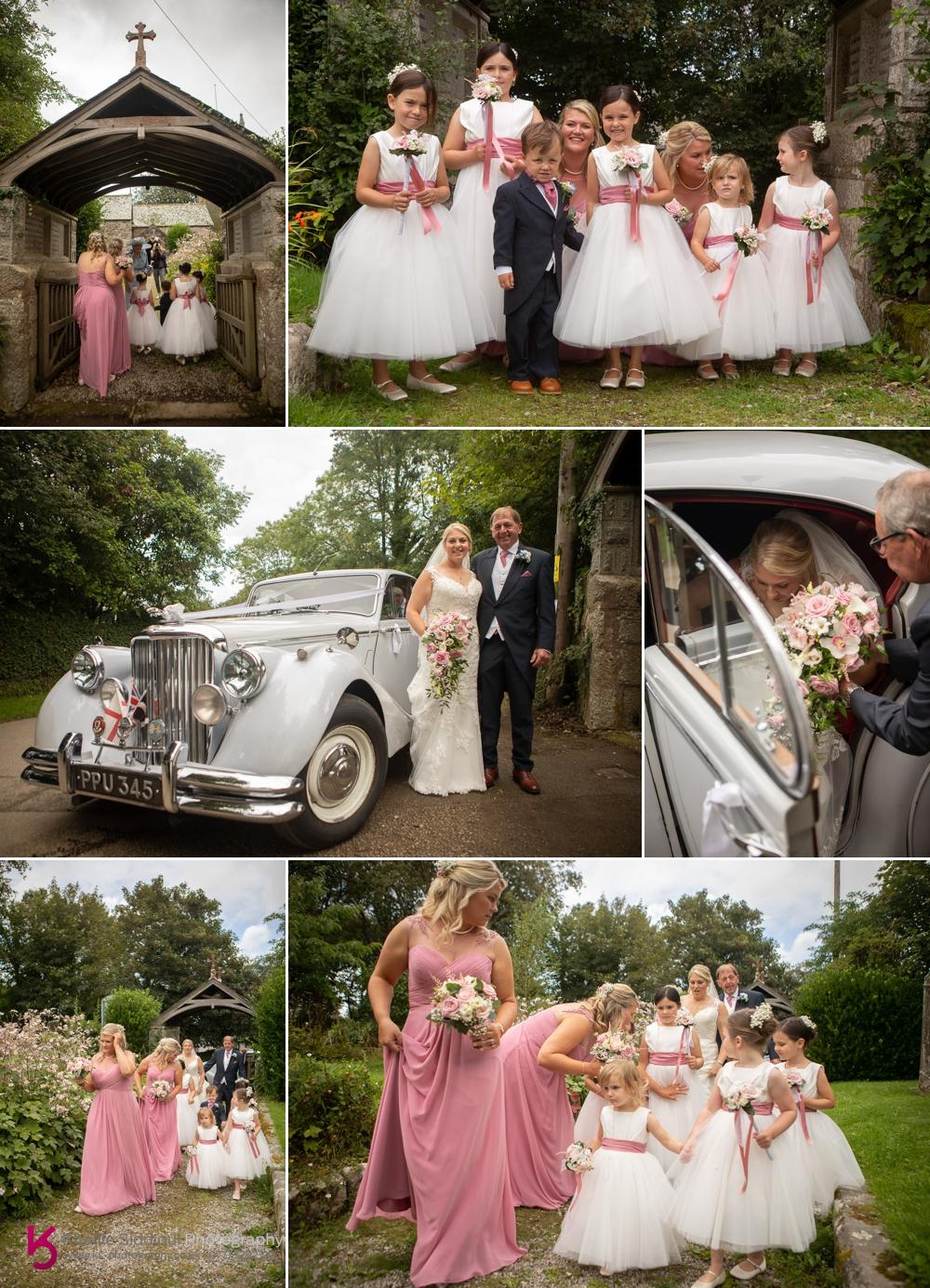 It was a wonderful ceremony full of laughter, as anyone who knows Emma would expect.





On exiting the church we had the waiting obligatory 'Young Farmers' guard of honour waiting. Along with a lot of good friends waiting to shower Emma and Ed with Confetti.





I think Emma and Ed's wedding was probably the first wedding where I managed to catch the cork in the photo when the bottle of bubbly was opened :0)

The weather forecast for the evening wasn't looking too great so we went to Clowance House as our contingency plan in case we didn't get a chance later to get to the beach.





I loved Emma and Ed's little wooden EE sign's that they'd made for directions to their Absolute Canvas marquee, and also the upcycled pallet re-modeled to become a set of flower shelves to welcome their guests to their wedding marquee field.





Everyone loved the speeches but possibly not as much a the little monkey flower girls!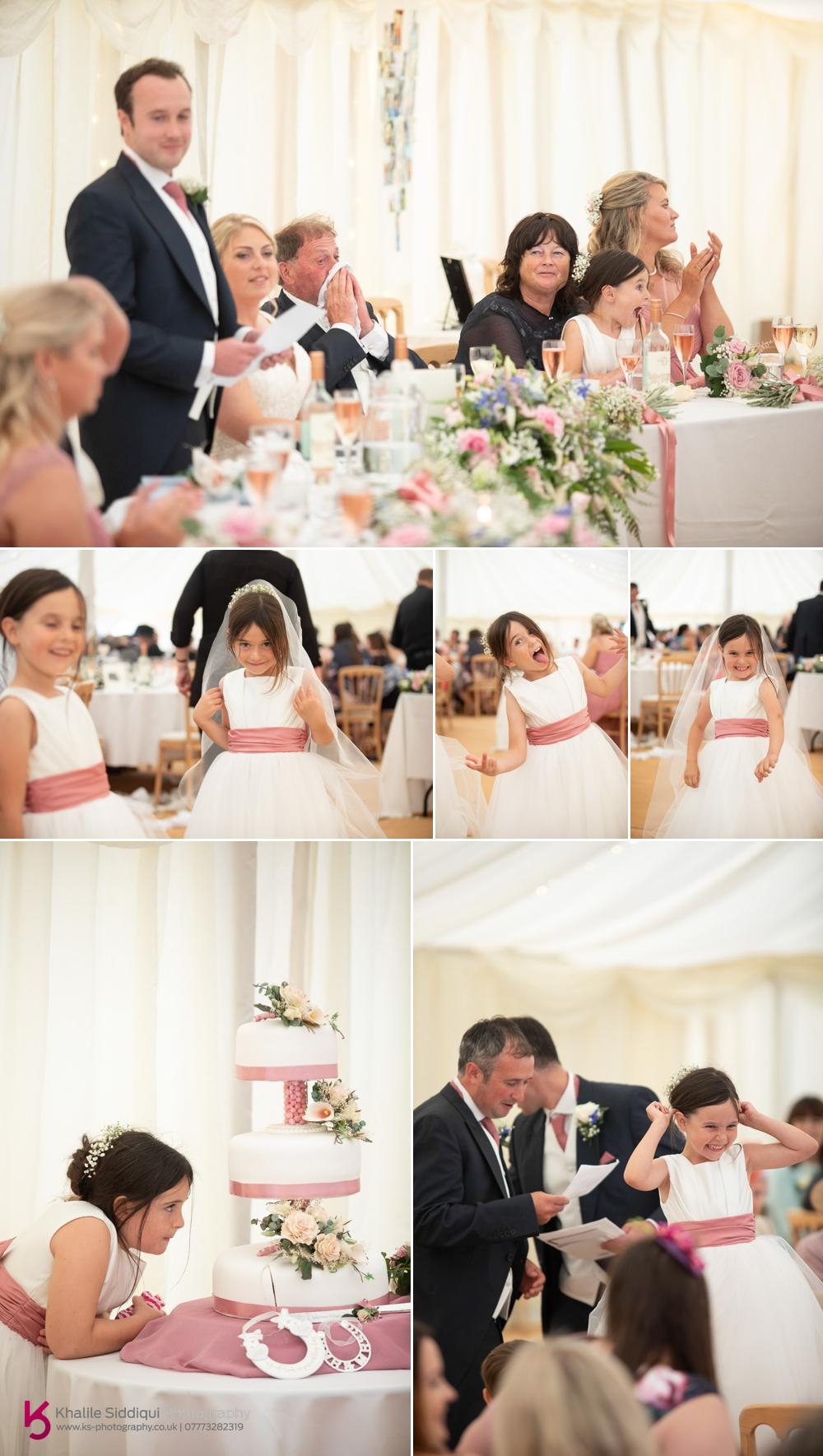 The wedding breakfast, which was created beautifully by 'Kerra's Catering' using one of Emma's dad's beef cows for some AMAZING roast beef. We did have a spell of heavy rain during the meal but after a sky inspection we drove Emma and Ed down to Godrevy Beach as Emma was desperate to get down their with her new husband for some photos.





The marquee was looks really pretty when we got back to the evening reception and the extra 170 evening guest that had arrived to join the 174 day guests, all there to see Emma and Ed start the evening off with their first dance.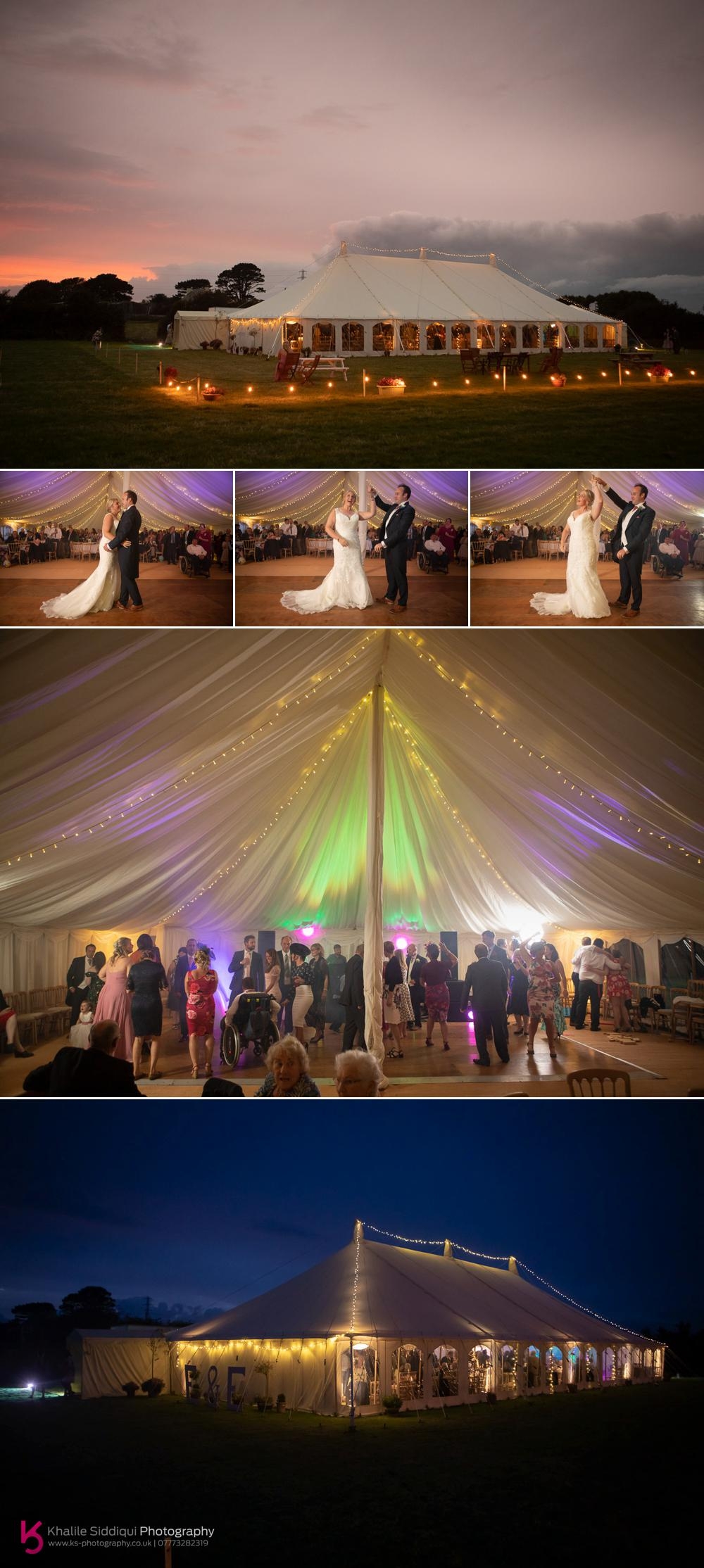 Dearest Emma & Ed, I absolutely LOVED being part of your very special day. It was such a treat to see all those past brides, grooms and other familiar faces at your wedding. It almost felt like I was at my own party, so thank you :0)

If you're planning your own wedding, be it big or small, home or away, please do check out our main weddings page for loads of helpful information to consider when booking your wedding photographer.

Much love

K&T xx

Suppliers:

Marquee: Absolute Canvas
Makeup & Beauty Treatments - Tamsyn Siddiqui Makeup Artist & Beauty Stylist
Flowers - Lou Lou Belle
Dress - Elaine Rawlings Bridal
Suits - Little Anne Maids
Catering - Kerra's Catering