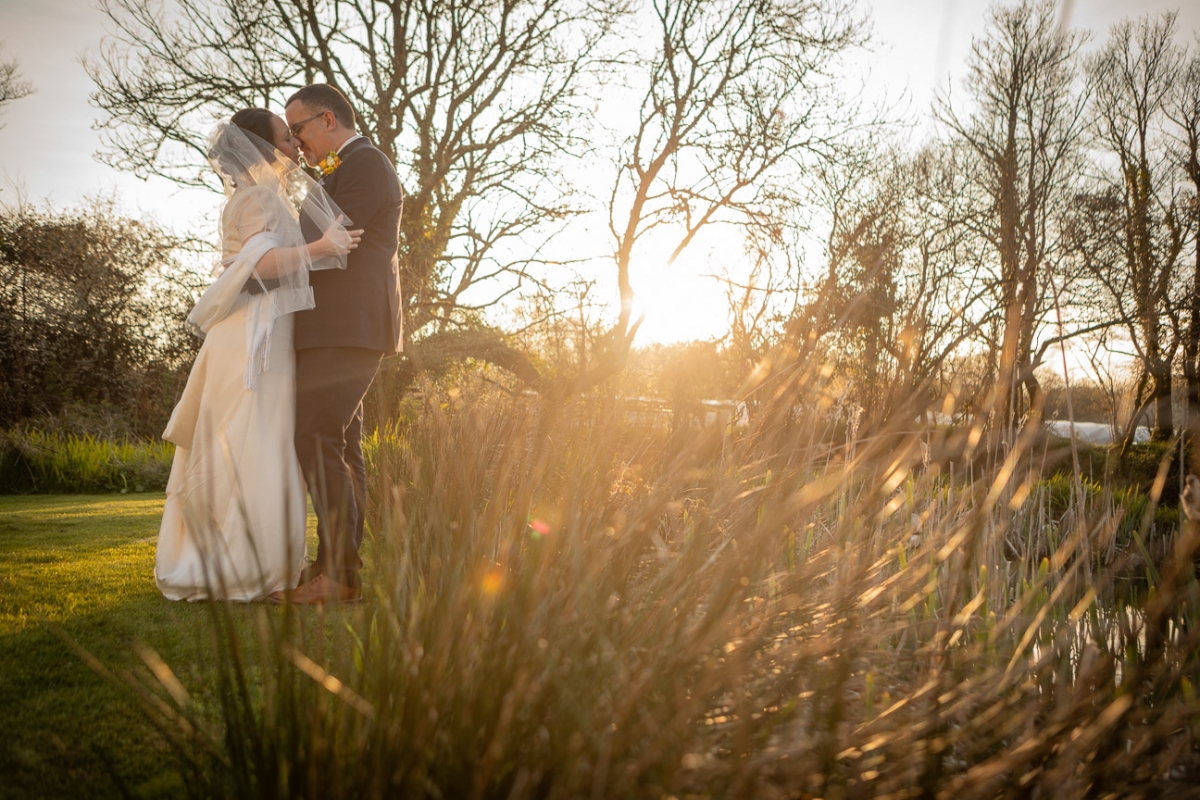 Knightor Wedding Photographer - Lucy & Ant
Share on Facebook Share on Twitter
2nd May, 2019
---
Awww..... wow! Amazing, Thank you both so much. We're both beaming and drying our eyes... again!!! x


Ant was the best man at a wedding we covered several years ago, so I was chuffed that he not only remembered us but that he and Lucy booked us as their Knightor wedding photographer.




My first port of call was Scott the best man's in Probus where Ant and his two sons were getting ready, just down the road from the church where Lucy and Ant were to be married. Spirits were high and I knew it was going to be a great day!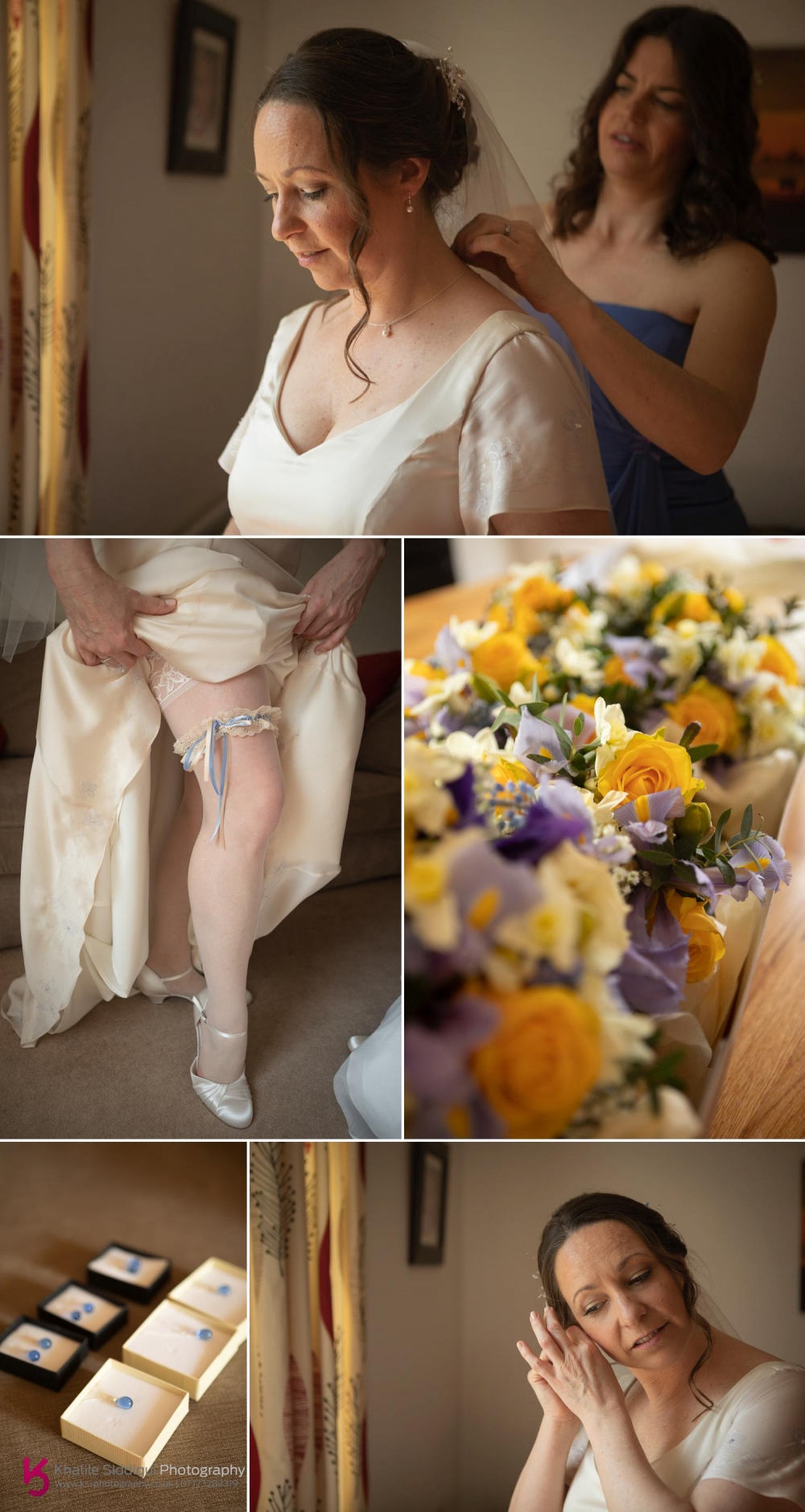 Lucy got ready in Truro at one of the three bridesmaids homes along with her two flower girl nieces. When I arrived my wife Tamsyn was just finishing off Lucy's makeup, along with Emma Carlisle who was doing the ladies hair.





Lucy had her dress made for her by the lovely Kyla at 'Roamer Rose' and chose 'Rosewood' in Lemon Street Market to make the flower arrangements.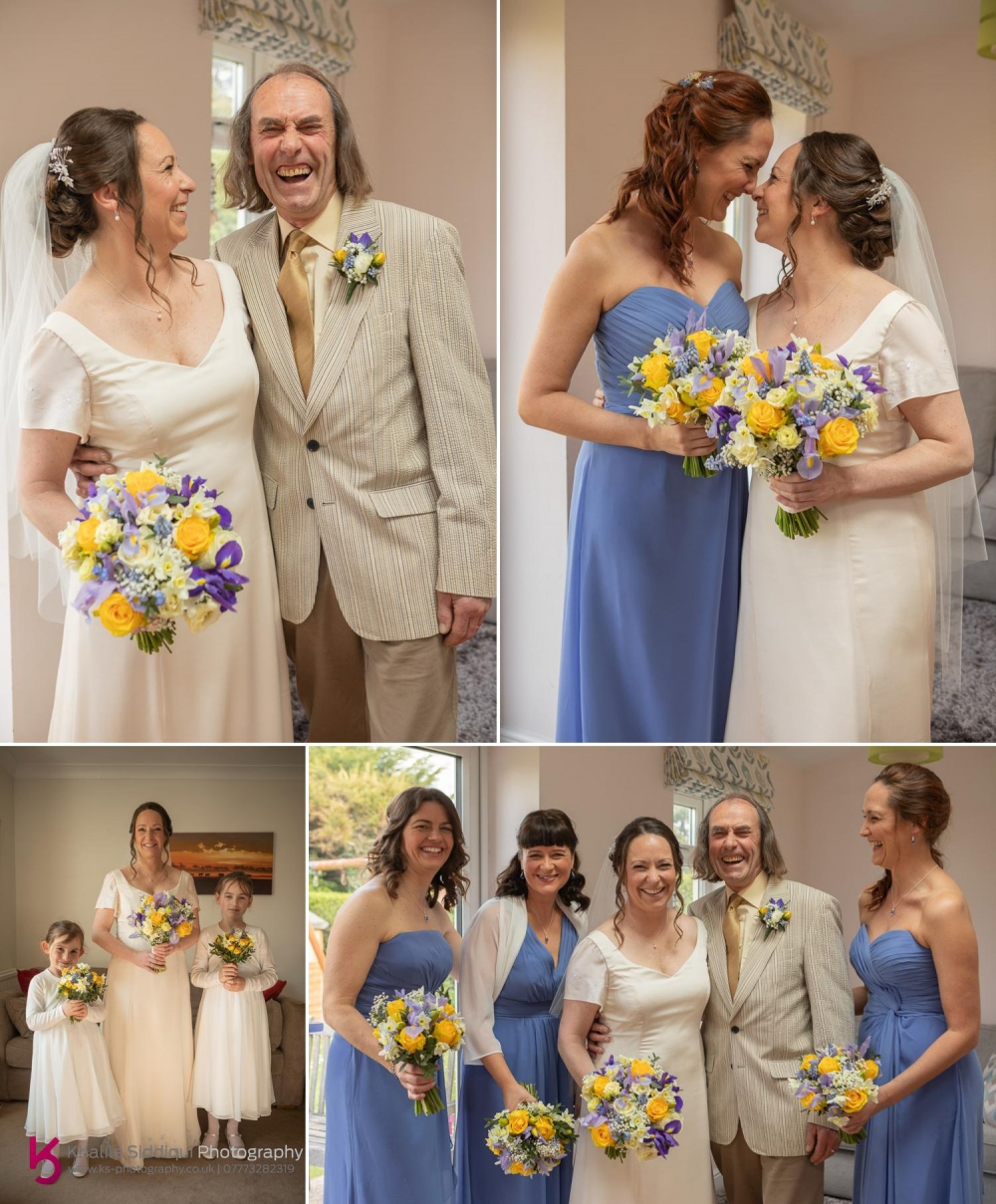 To make the fifteen minute journey to the church Lucy travelled with her father in her parents Morris Minor convertible (top up, wedding hair and all that).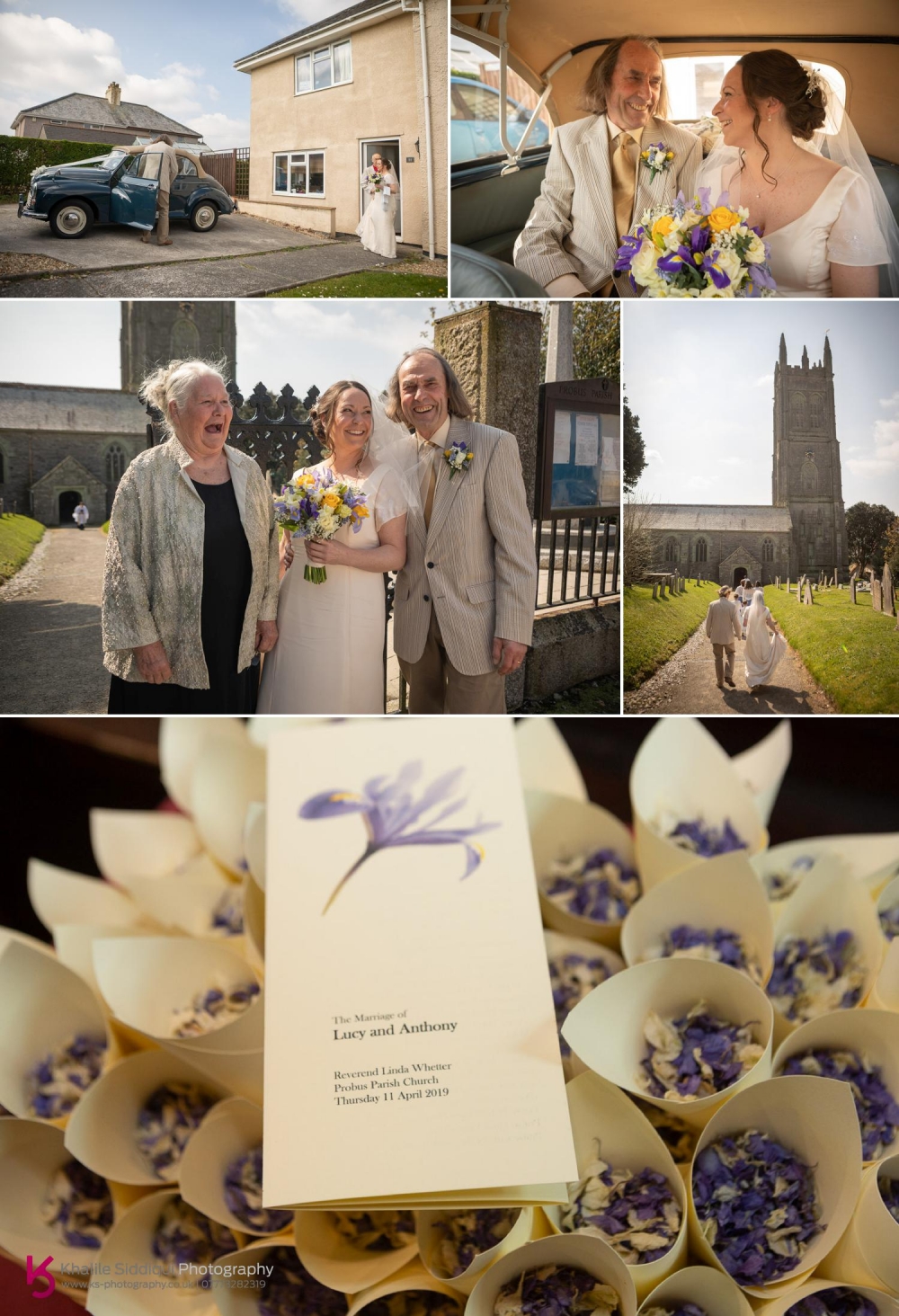 Bless him, Ant was getting rather emotional even before Lucy's arrival at the church, so when she came down the aisle he really had to try and keep himself together, and I don't think Lucy could have been far off.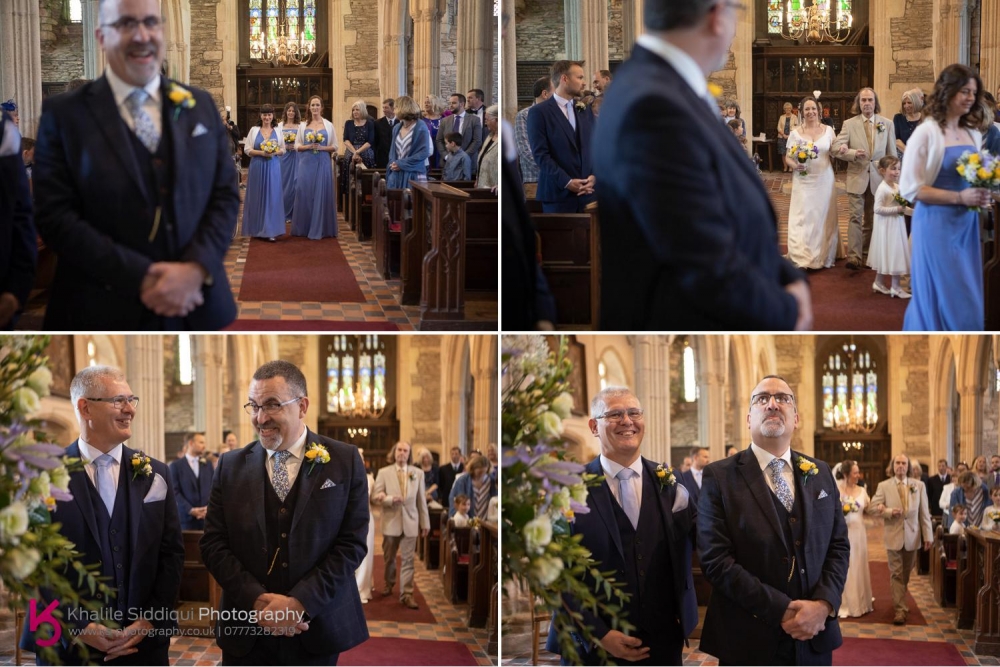 It was such a beautiful service full of love laughter and emotion.





And a beautiful bride shedding a tear.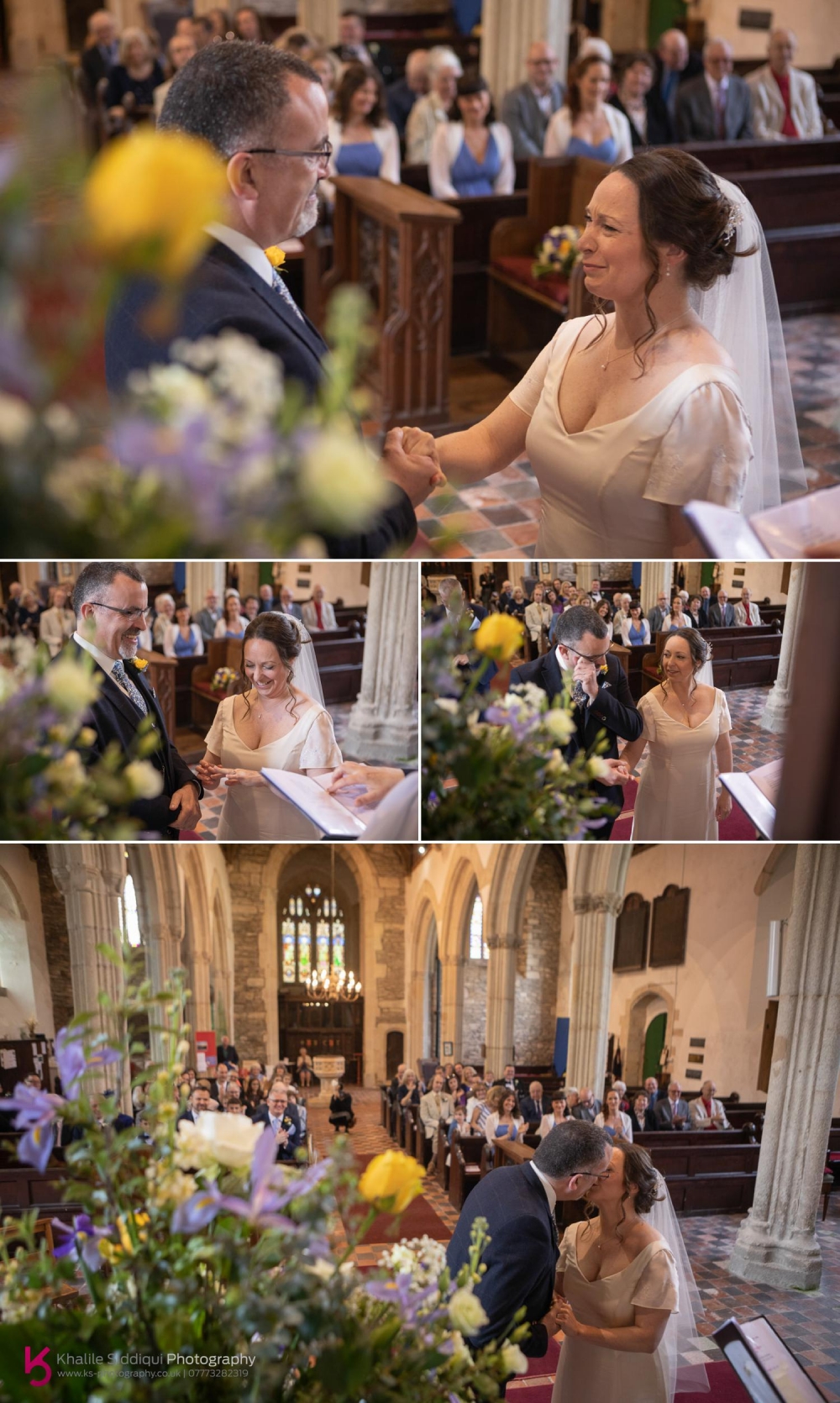 Its been about a decade since we shot our last wedding at Probus church, I'd forgotten what a grand and ornate church it is.





Leaving the altar to take their first walk down the aisle as Mr & Mrs, Lucy and Ant stopped at the end of the aisle and broke out into a funky little dance to the joy of their watching guests. But once out all the guests were dancing with joy as we had a confetti moment and a couple of group photos before making our way to the wedding car.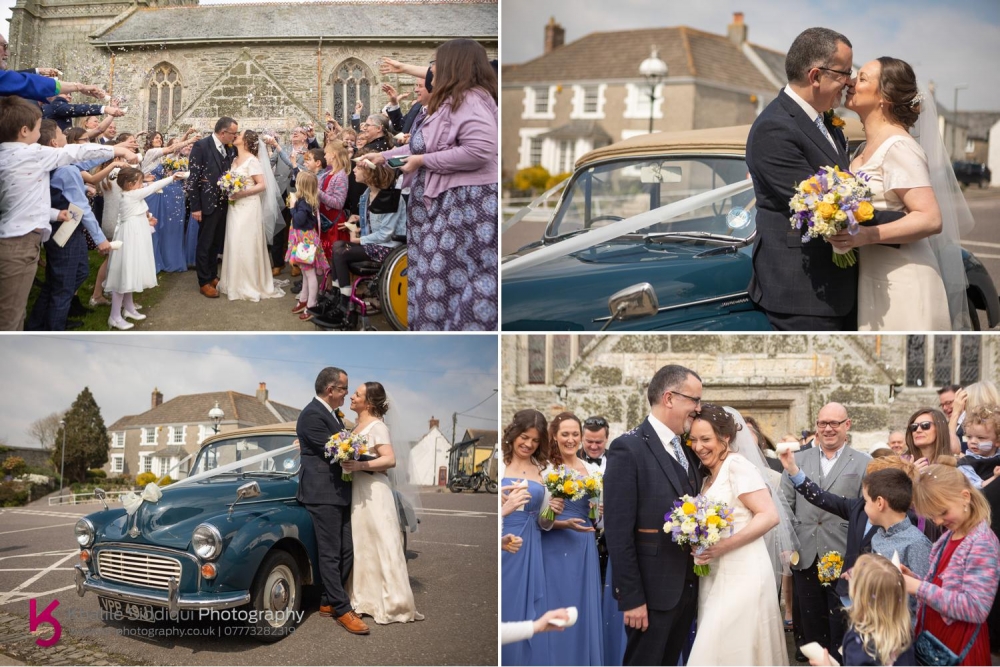 On arrival to Knightor Winery where Lucy and Ant were to have their wedding reception I met the lovely Jess. I'd not had the pleasure of working with Jess before but she was not only lovely but really efficient with it.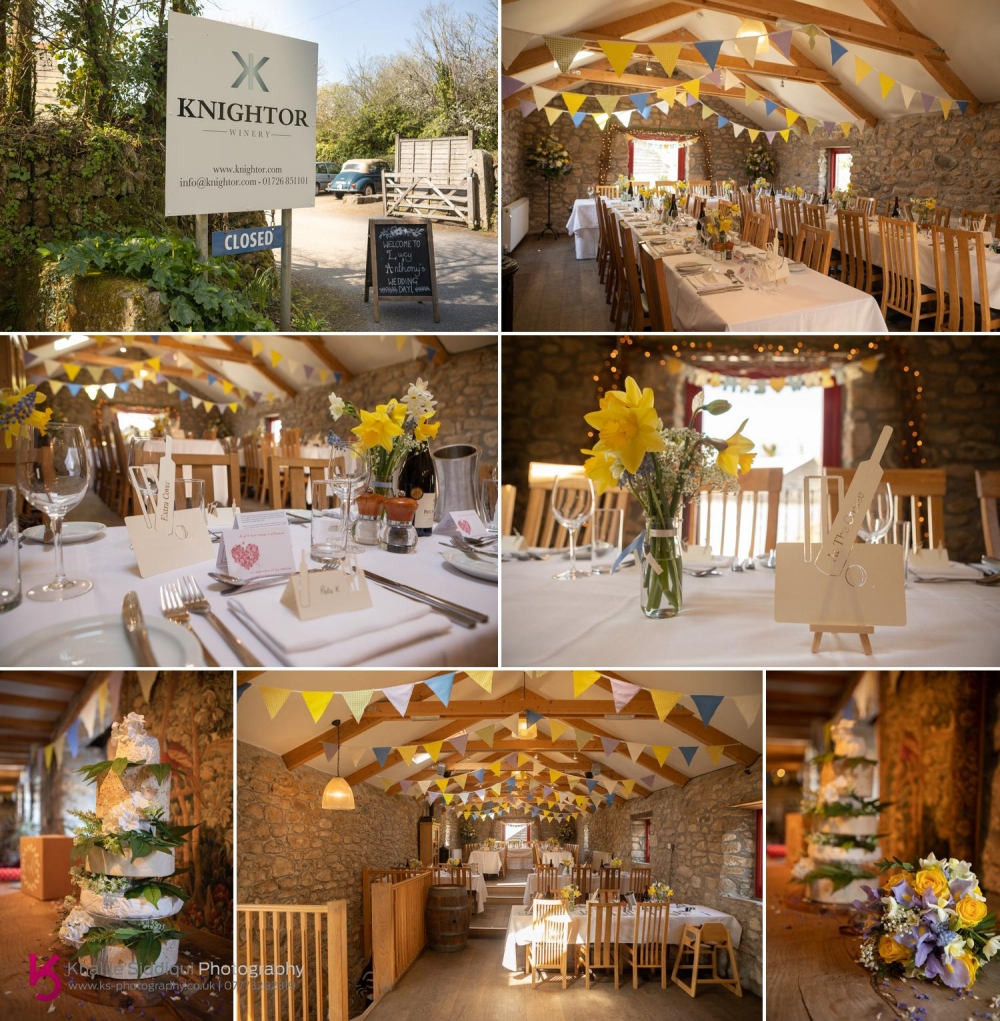 After saying my hello's I popped upstairs to the wedding breakfast room to capture it all set out for the wedding meal, it certainly raised a smile when I saw what Lucy and Ant's theme was, cricket. They are both obviously cricket mad, as the tables were named after fielding positions, and the table plan was a Subbuteo type live action cricket game.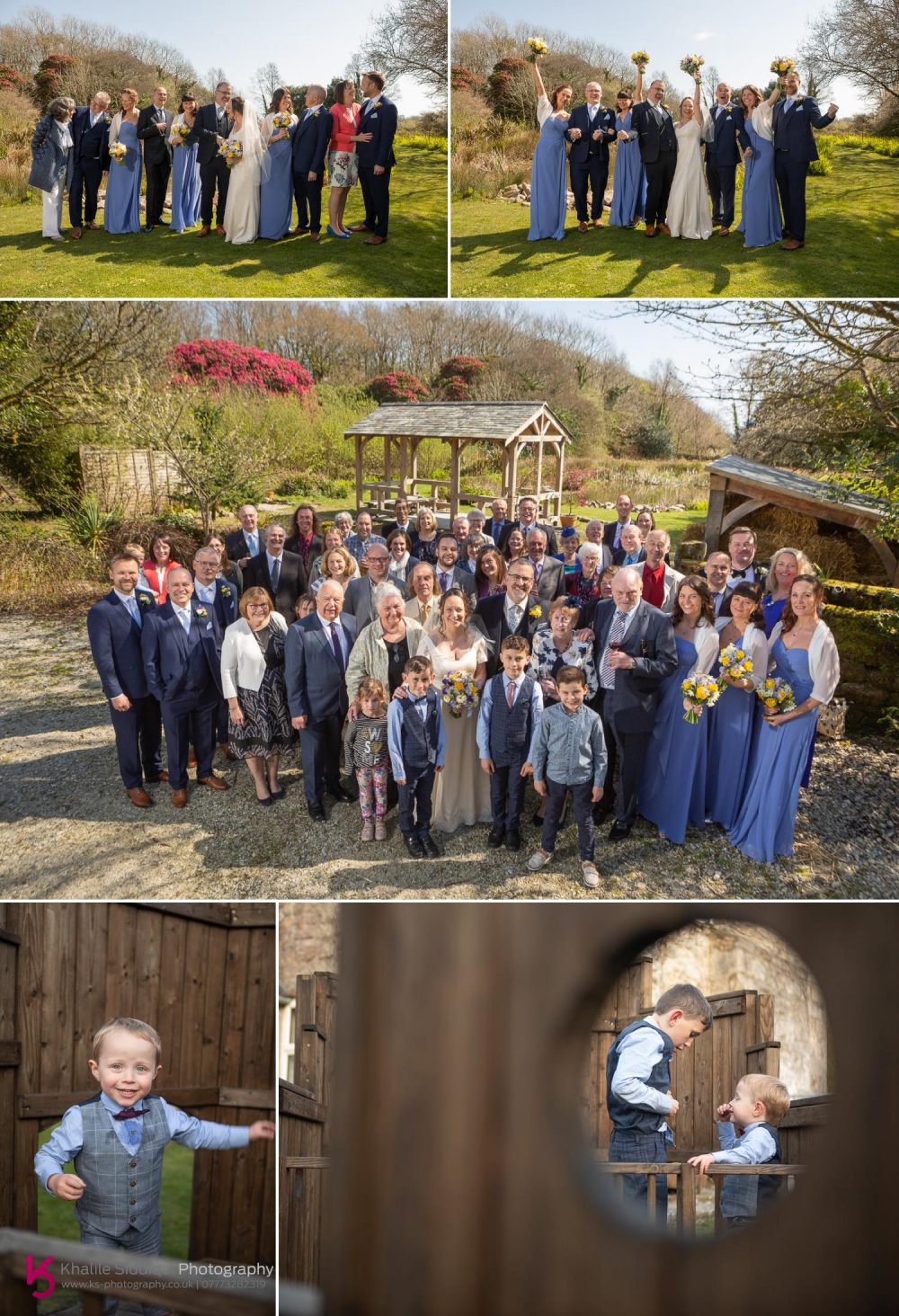 While the guests took their seats for the wedding breakfast I made the most of the time and took Lucy and Ant for a few photos in the grounds.





The speeches were totally top draw and had about a third of the guests in tears, with the added bonus of having not one but two songs in (check out the photofilm above to see).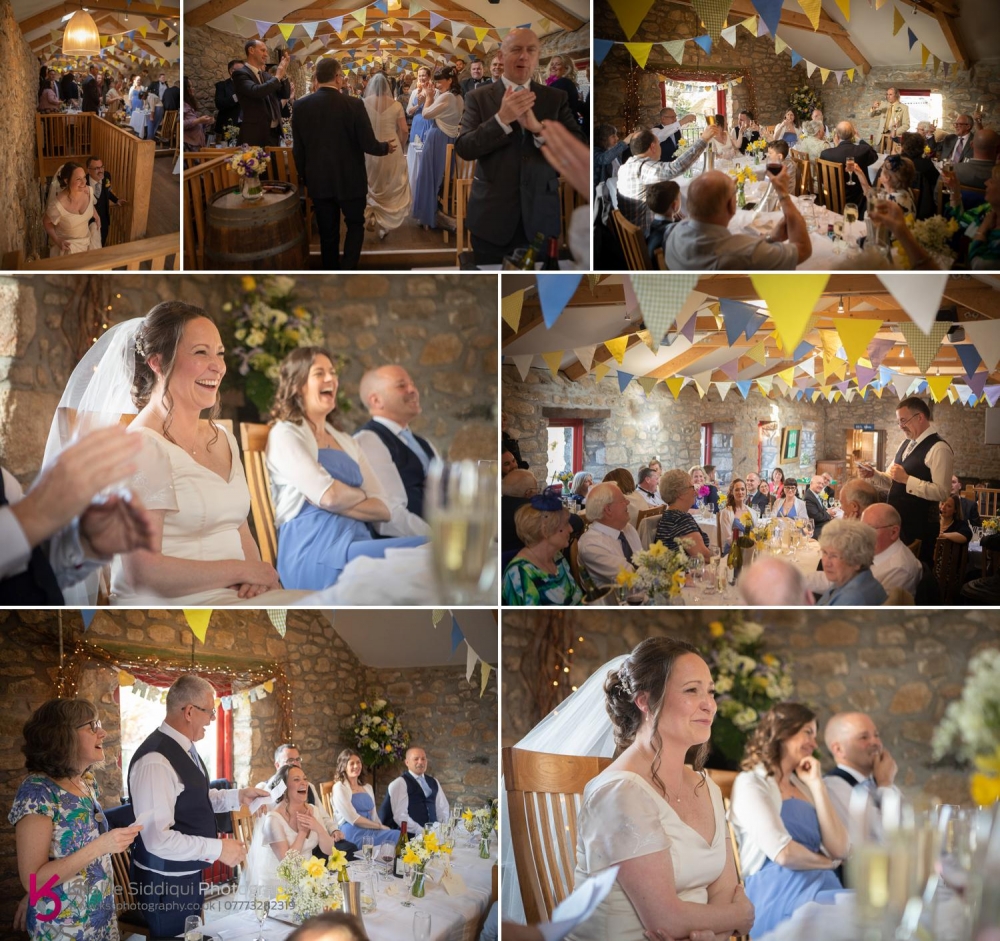 After the meal Lucy had a freshen up on the makeup and then we went out for a few more couple photos in the grounds.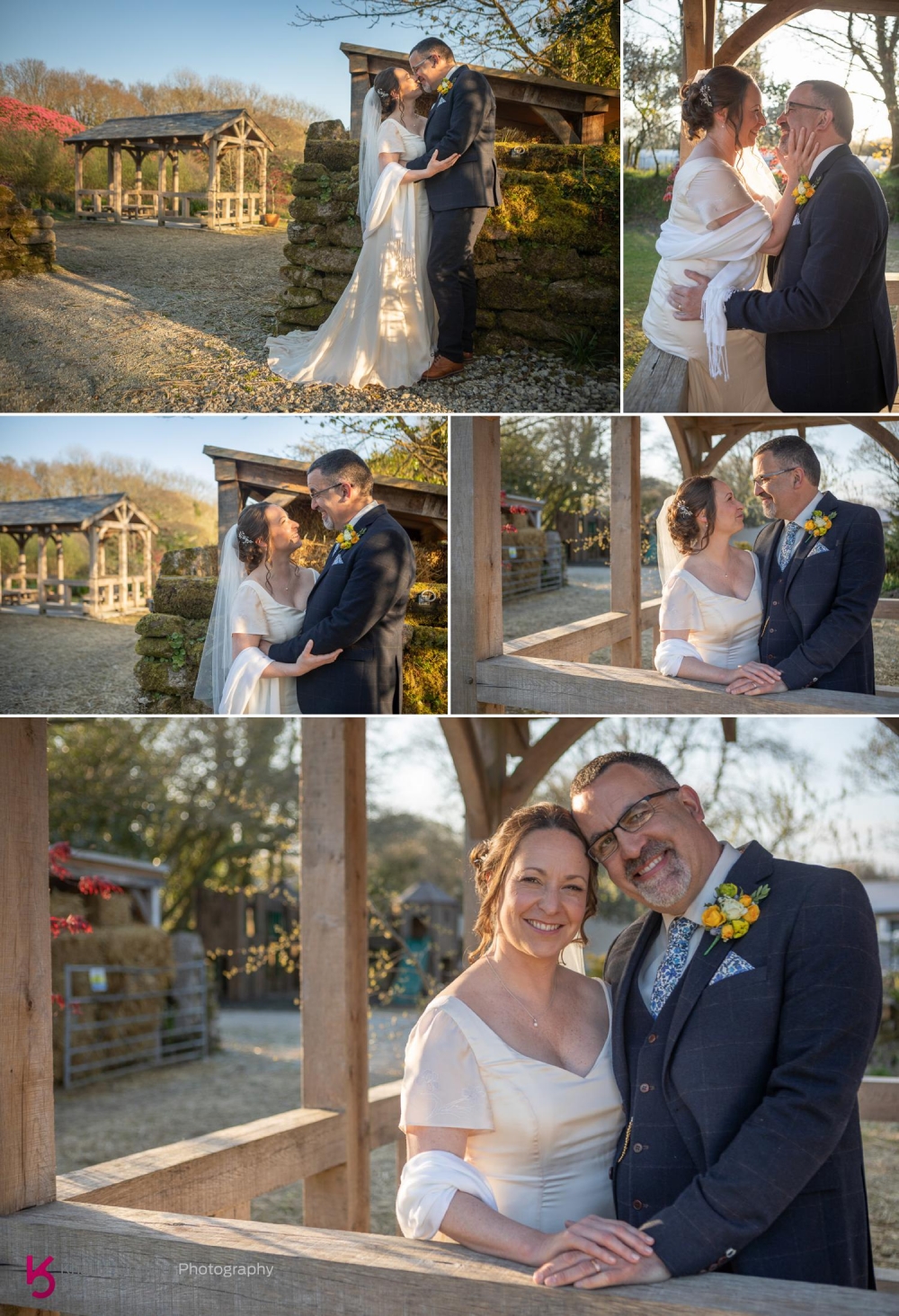 The grounds are so lovely at Knightor, they actually use this timber structure for outdoor ceremonies but I just use it as a lovely location for photos.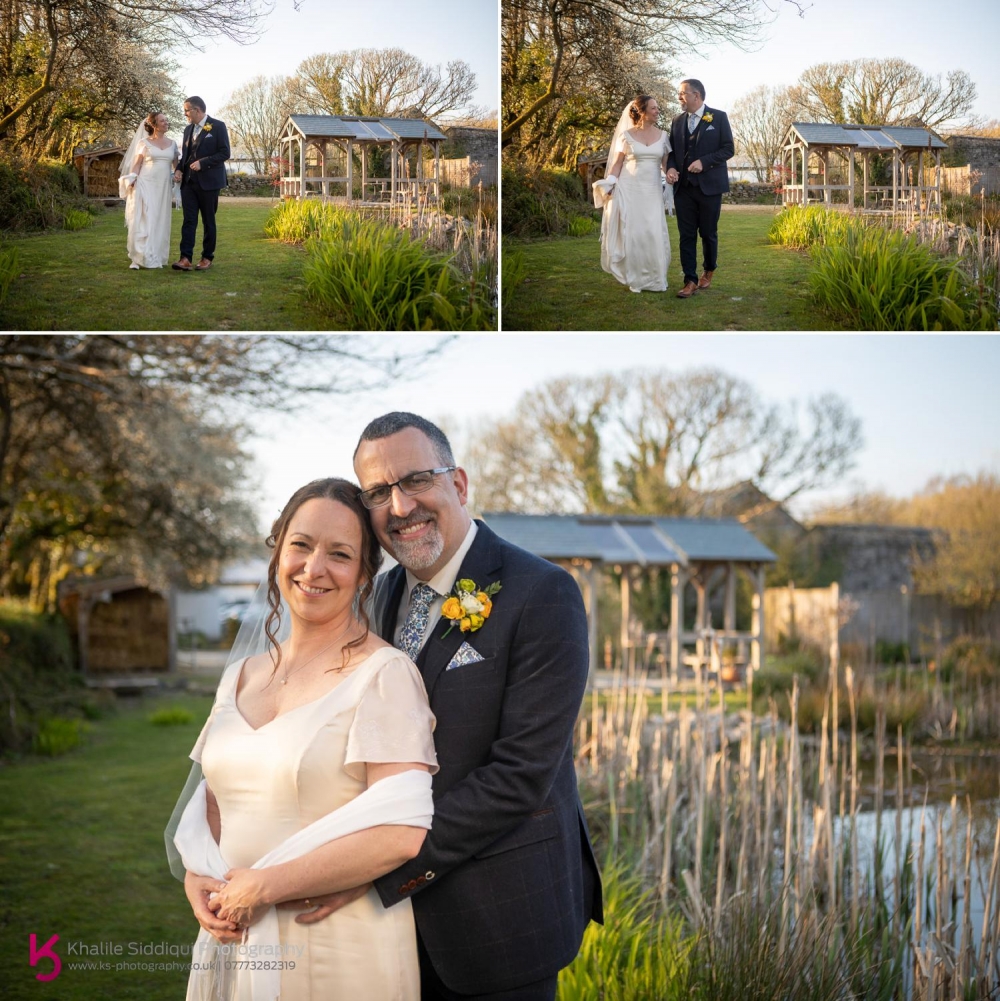 And then we caught the last of the evening sun on the edge of the lake.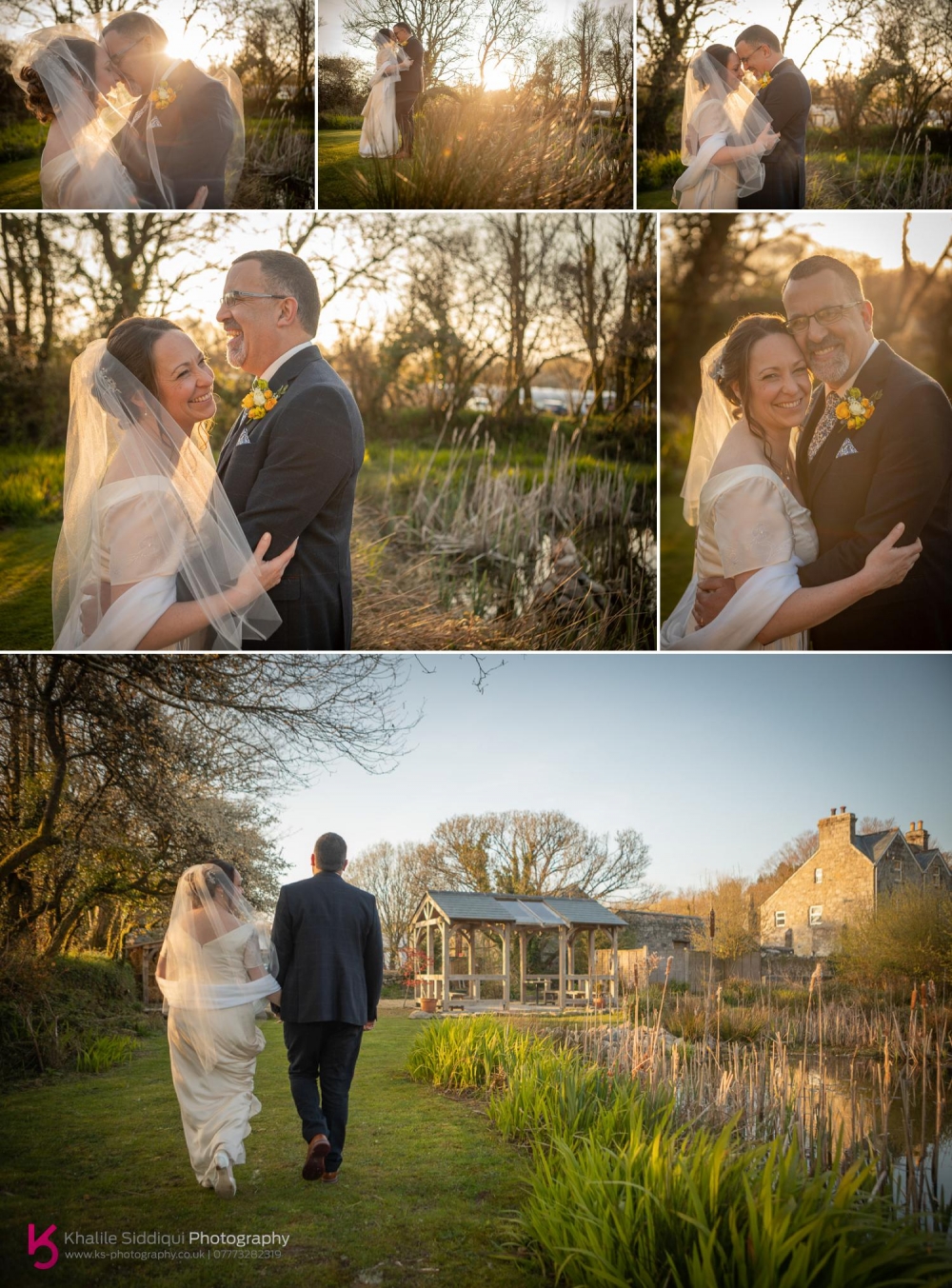 In the evening Lucy and Ant booked a jazz band called 'Aint Miss Behaving' who travelled down from Exeter to entertain our happy couples and their guests.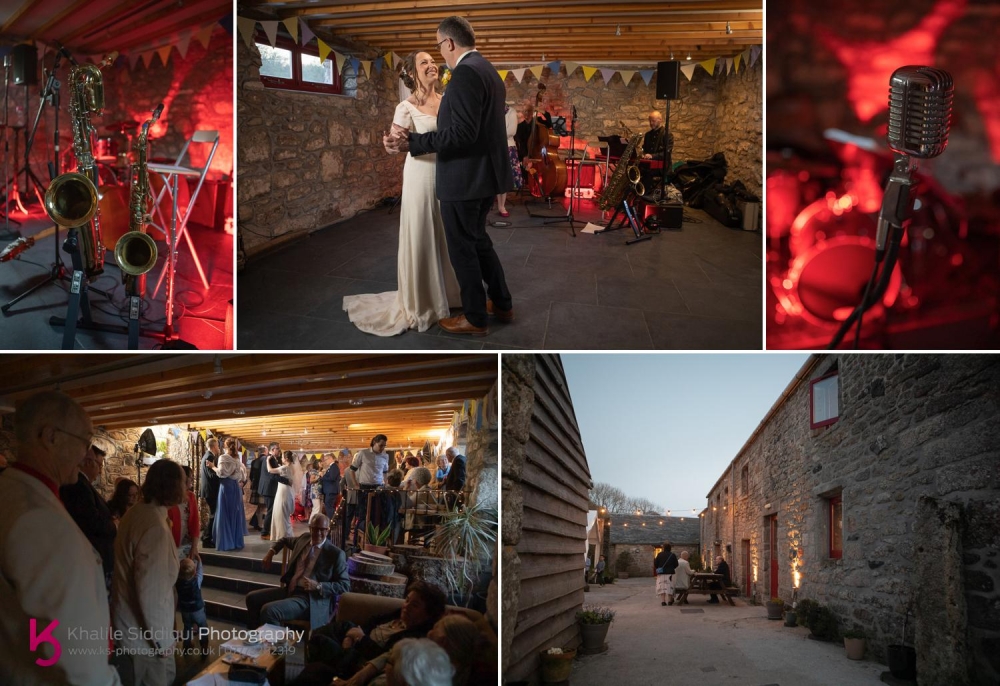 Dearest Ant thank you for remembering us, and thank you Lucy for trusting Ant's suggestion, Tamsyn and I loved being part of your wedding experience and are so grateful you asked us to be part of your greatest day. We wish you a long and happy life together!

If you're planning your own wedding, be it big or small, home or away, please do check out our main weddings page for loads of helpful information to consider when booking your wedding photographer.

Lots of love

K&T x

Suppliers:

Venue - Knightor Winery
Makeup - Tamsyn Siddiqui Makeup Artist and Beauty Stylist
Hair - Hair By Emma C
Dress - Roamer Rose


Flowers - Rosewood

Suit - Johnathan Hawks

Cake - Cheese (The West Country Cheese Co.)

Car - Parents

Band - Ain't Misbehavin