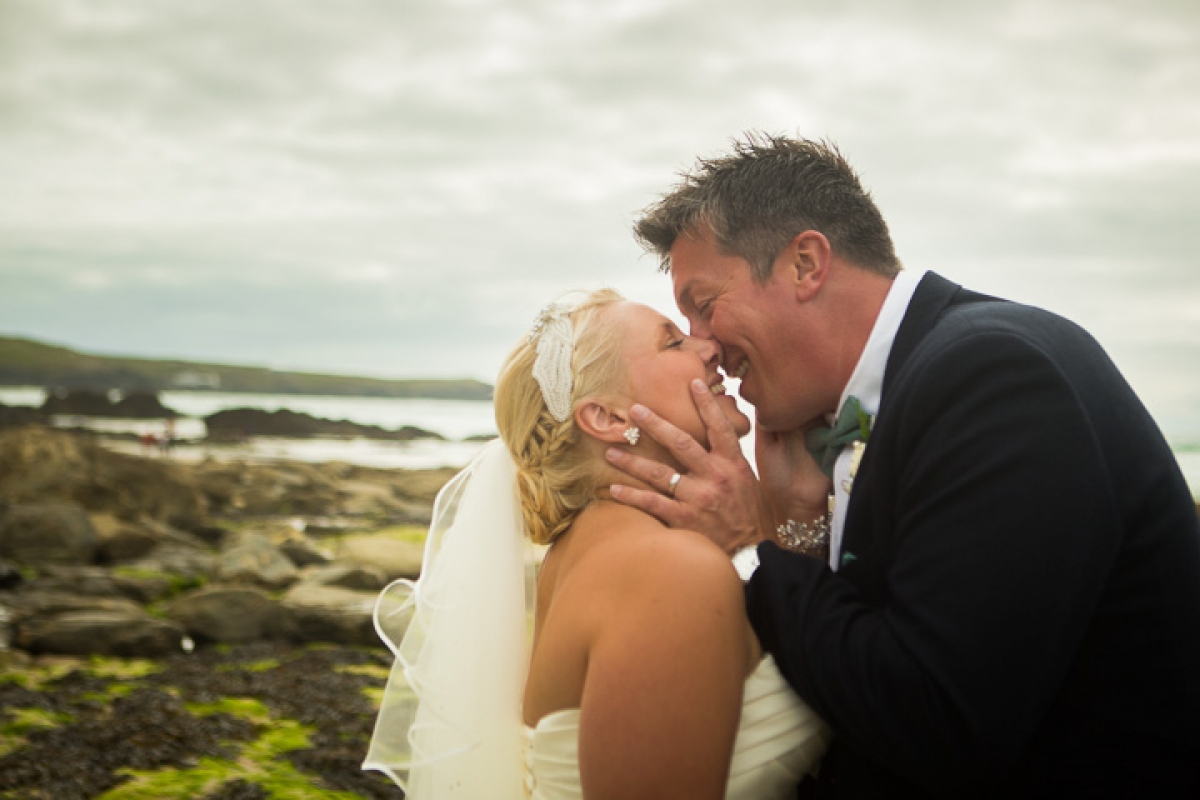 Headland Hotel Wedding - Zoey & Craig
Share on Facebook Share on Twitter
28th July, 2016
---
Khalile Siddiqui was brilliant from the moment we enquired, he built a package to suit all of our needs and in our budget. He met up with us to discuss all of our needs a year before the big day and then face timed a few days before to check everything and had email contact in between. On the day he was fantastic being so helpful with things not even in his role, he knew all of our guests names and was so friendly felt like one of the family. The photos were amazing and we loved everyone of them.

Zoey and Craig got in contact with me about shooting their intimate Headland Hotel Wedding in Newquay Cornwall after receiving a recommendation on our services. Being as there were only twenty-five in the wedding party it was really important to try and fit in seamlessly, so two shooters could have been overkill so I shot this one solo.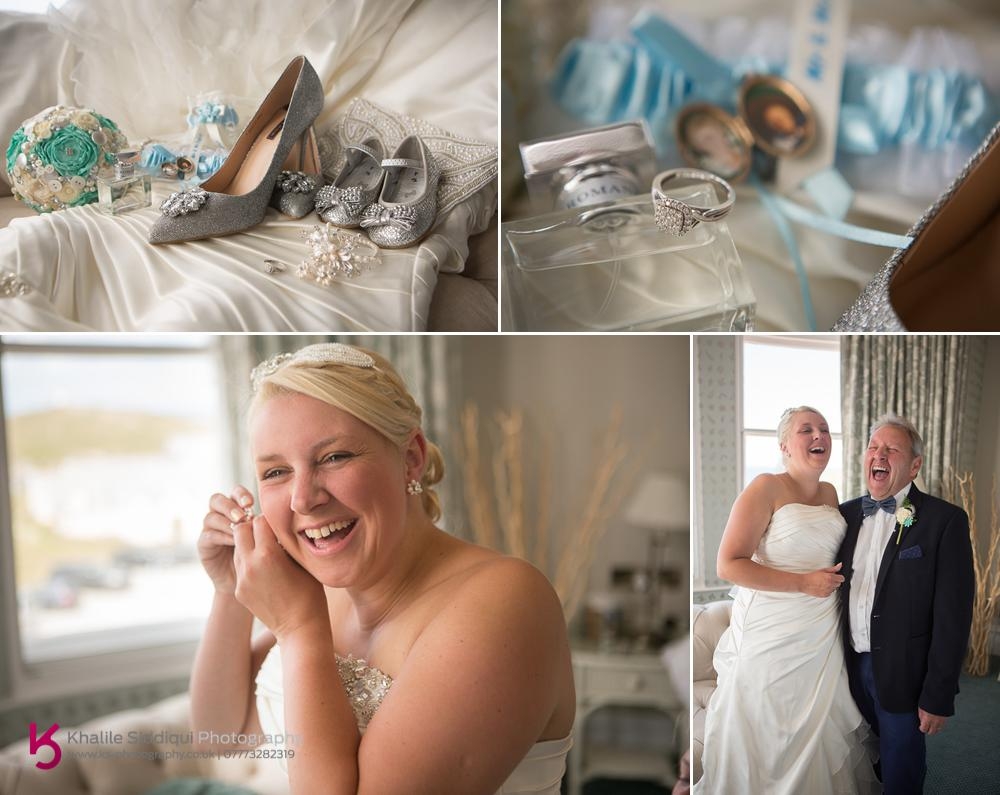 Getting ready in the bridal suite gave Zoey plenty of room to prepare herself which was just as well, with three pageboys and a dinky flower girl in toe, things were definitely not dull :0)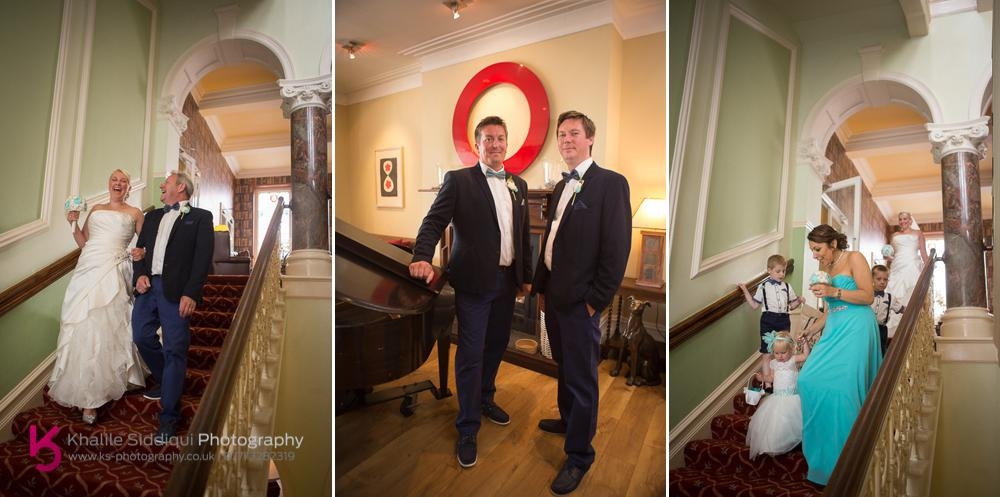 Because of the intimate numbers the ceremony took place in The Fistral Suite, and I do love shooting the ceremonies in there, with beautiful surroundings and exquisite light, it makes for atmospheric imagery.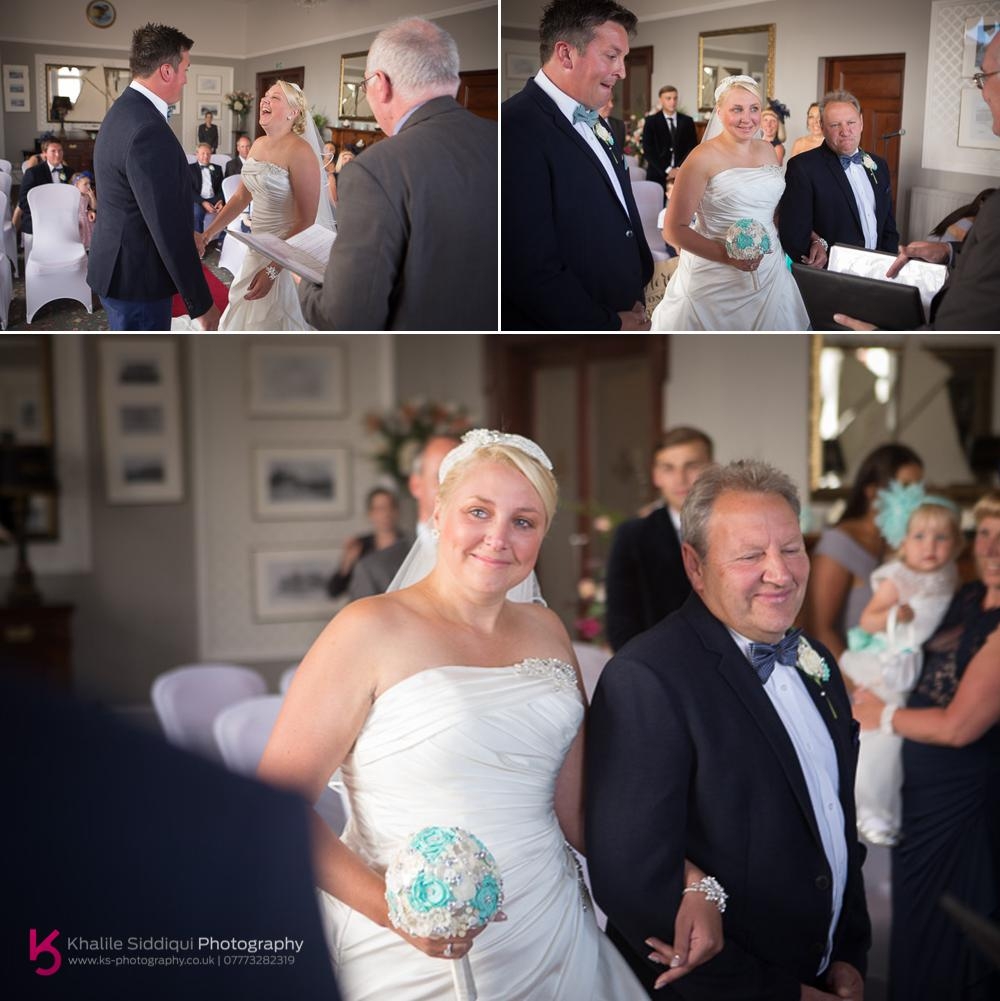 Its so easy to put your stamp on whats an already beautiful room for ceremonies in here.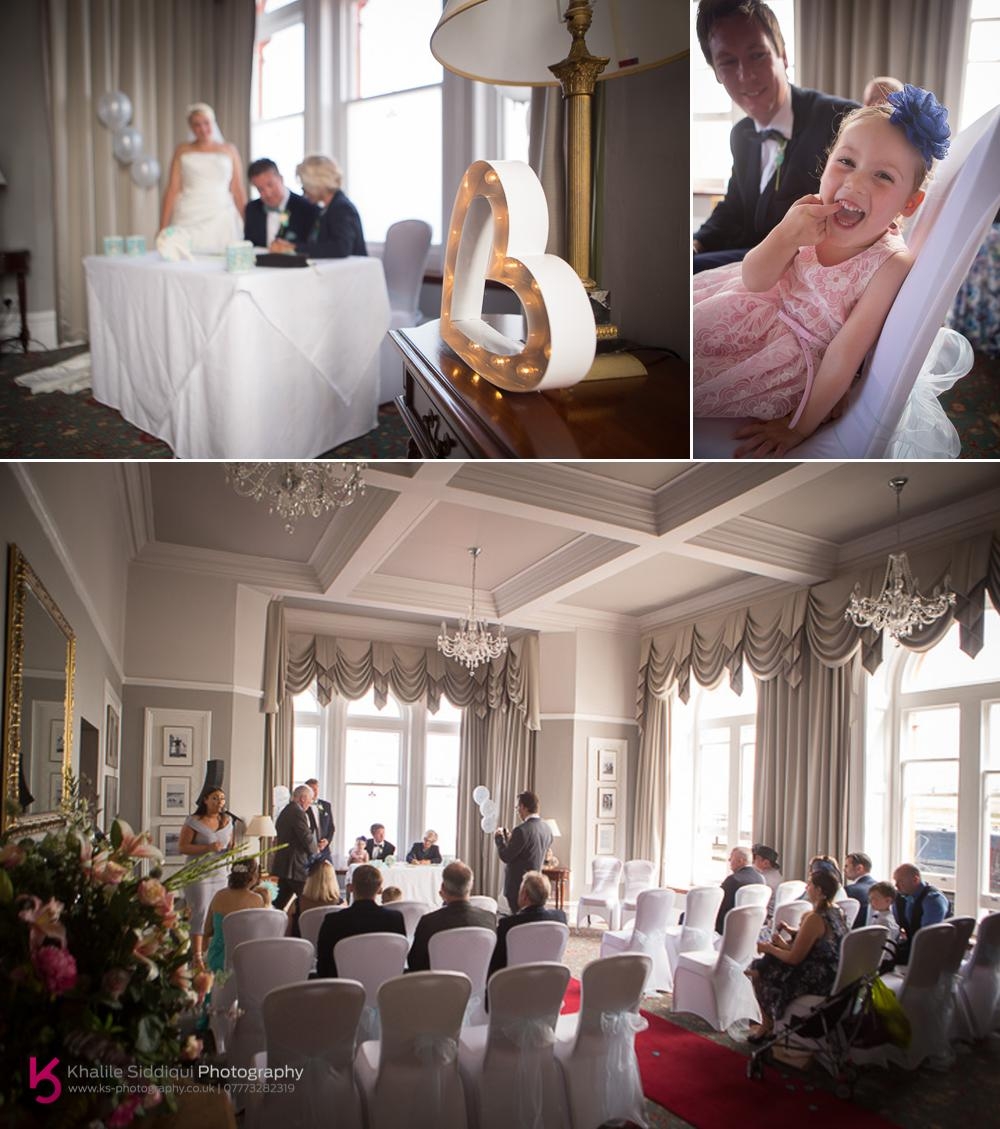 On arrival to the hotel the weather was looking a little bit ominous with it very slightly spitting, but after the ceremony it turned out lovely so we went outside for drinks and canapés (Little tip, if you're planning your canapés for your wedding at The Headland, the beef cubes (sorry don't know the proper terminology) was AMAZING!!!)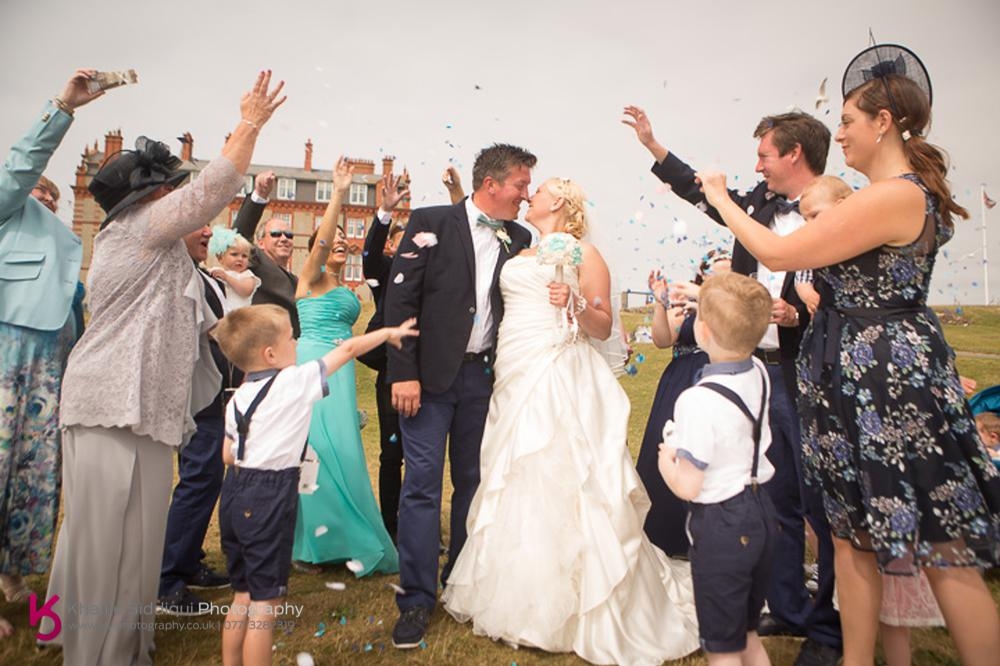 We were hoping to take everyone down onto the beach, but Fistral beech in the summer holidays is HEAVING! So I drove our happy couple, the best man who doubled as my lighting assistant (Thanks Andy) and Zoey's brother Shane who had been delegated as the days wedding videographer down to Little Fistral for a few couple shots.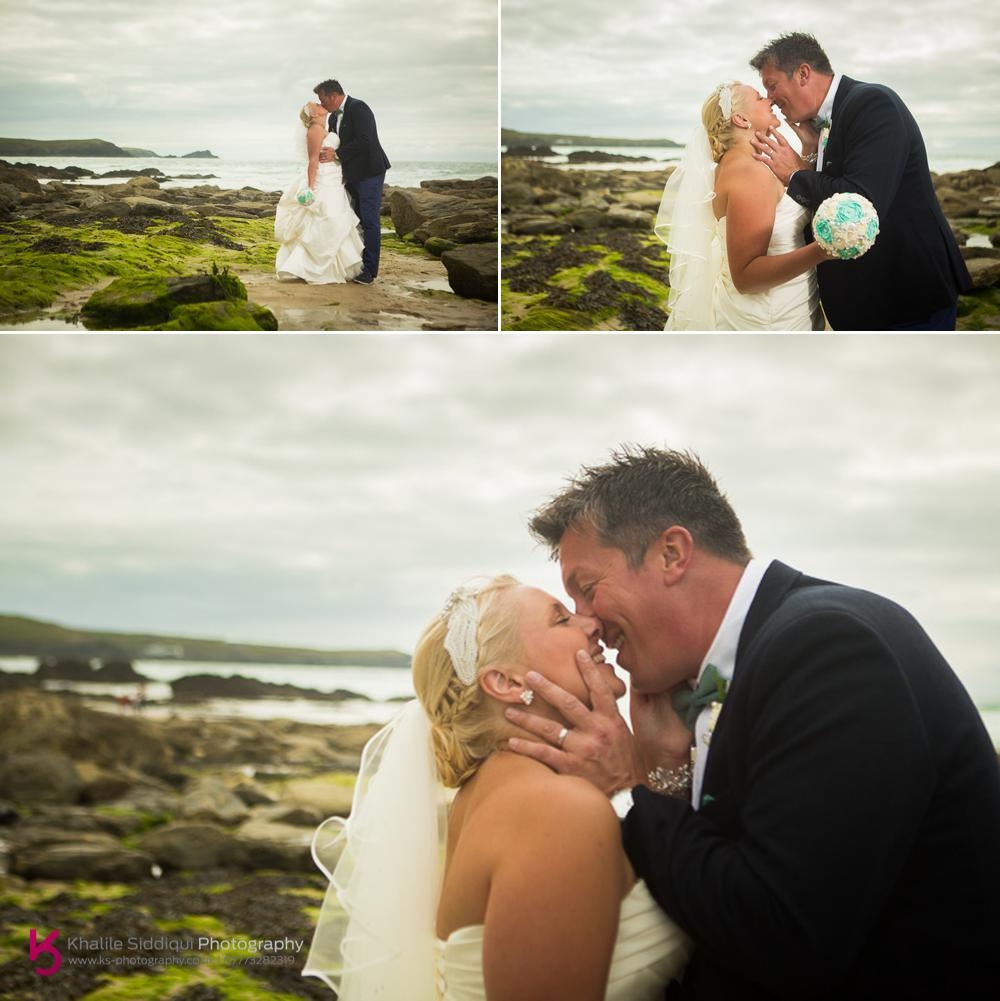 Then before we knew it, it was time to head back for the wedding breakfast.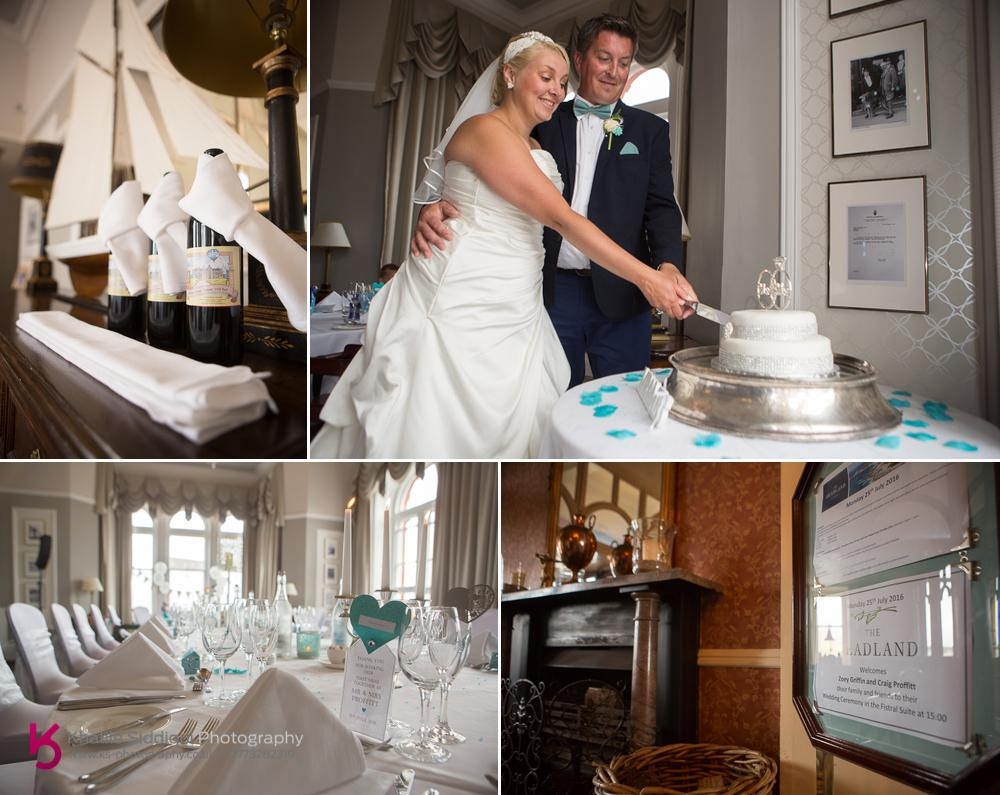 Dearest Zoey and Craig, thank you for inviting me into your very special and intimate day, I wish you a long happy life together!!!
Love K xx