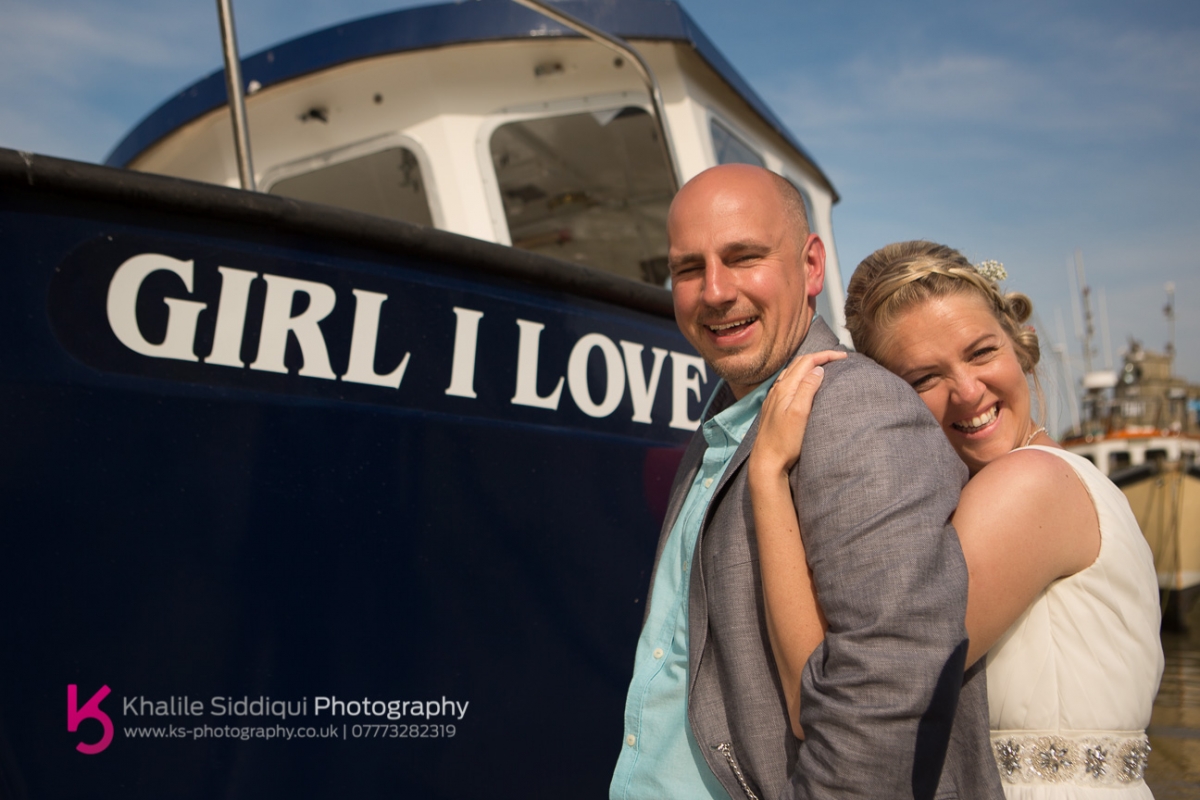 Headland Hotel Wedding - Leah & Dan
Share on Facebook Share on Twitter
1st June, 2016
---
"I cannot imagine our wedding day without Tamsyn & Khalile. Their knowledge of the venue, surrounding area and the smooth running of a wedding day was fantastic. They rubbed alongside our friends and family, joining in with the fun and making people feel at ease. The amount of time, effort, and support they gave us before, on the day and after was truly extraordinary. They were so passionate and enthusiastic about our day, going above and beyond our expectations. Our guests talked more about our wedding photographers than the actual wedding day itself!

Leah & Dan booked us for their Headland Hotel Wedding after receiving a recommendation last year. They fell in love with the Headland Hotel quite a few years ago but didn't book it until after they'd had their handsome four year old son.




Tamsyn

was doing Leah and her maid of honours makeup so she headed into Newquay early to get started and so was well into things by the time I arrived at 10:30am.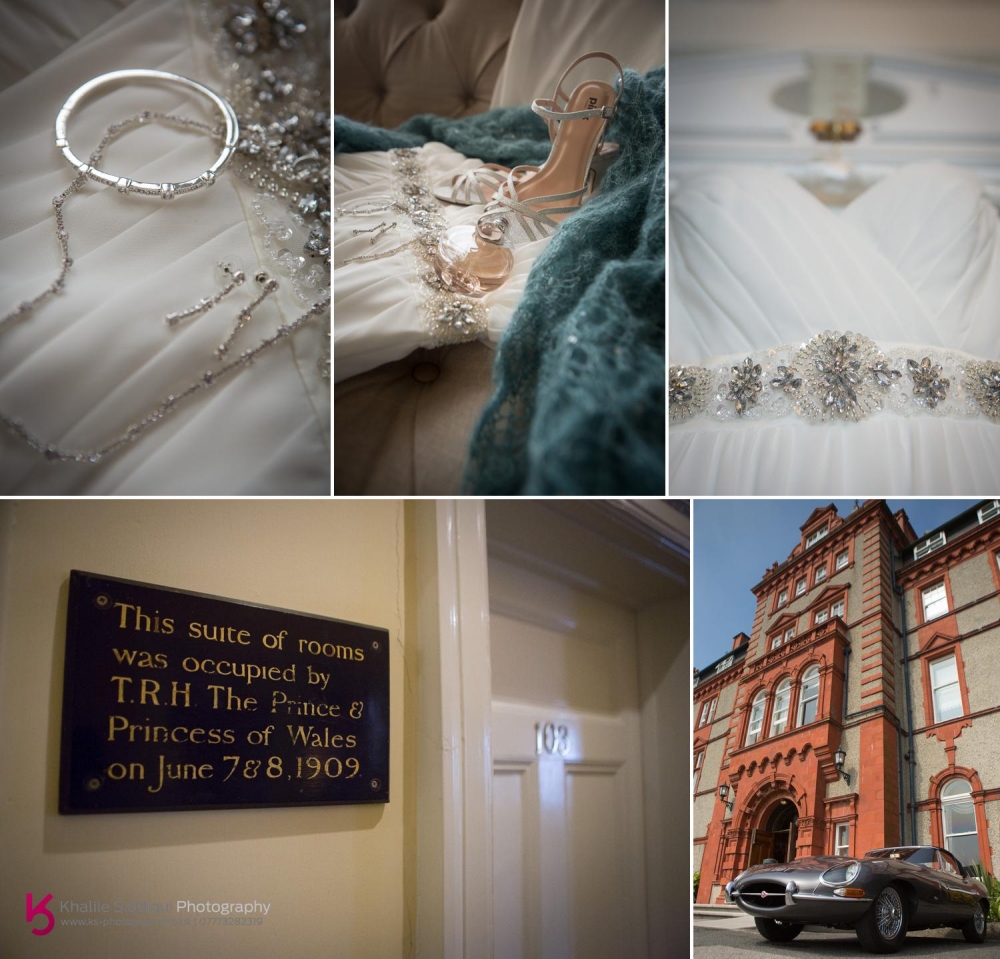 I must admit I did get a bit excited when I saw a Lamborghini and an Jaguar E Type outside the front of the hotel but alas they had nothing to do with the wedding but still looked good for a scene setter.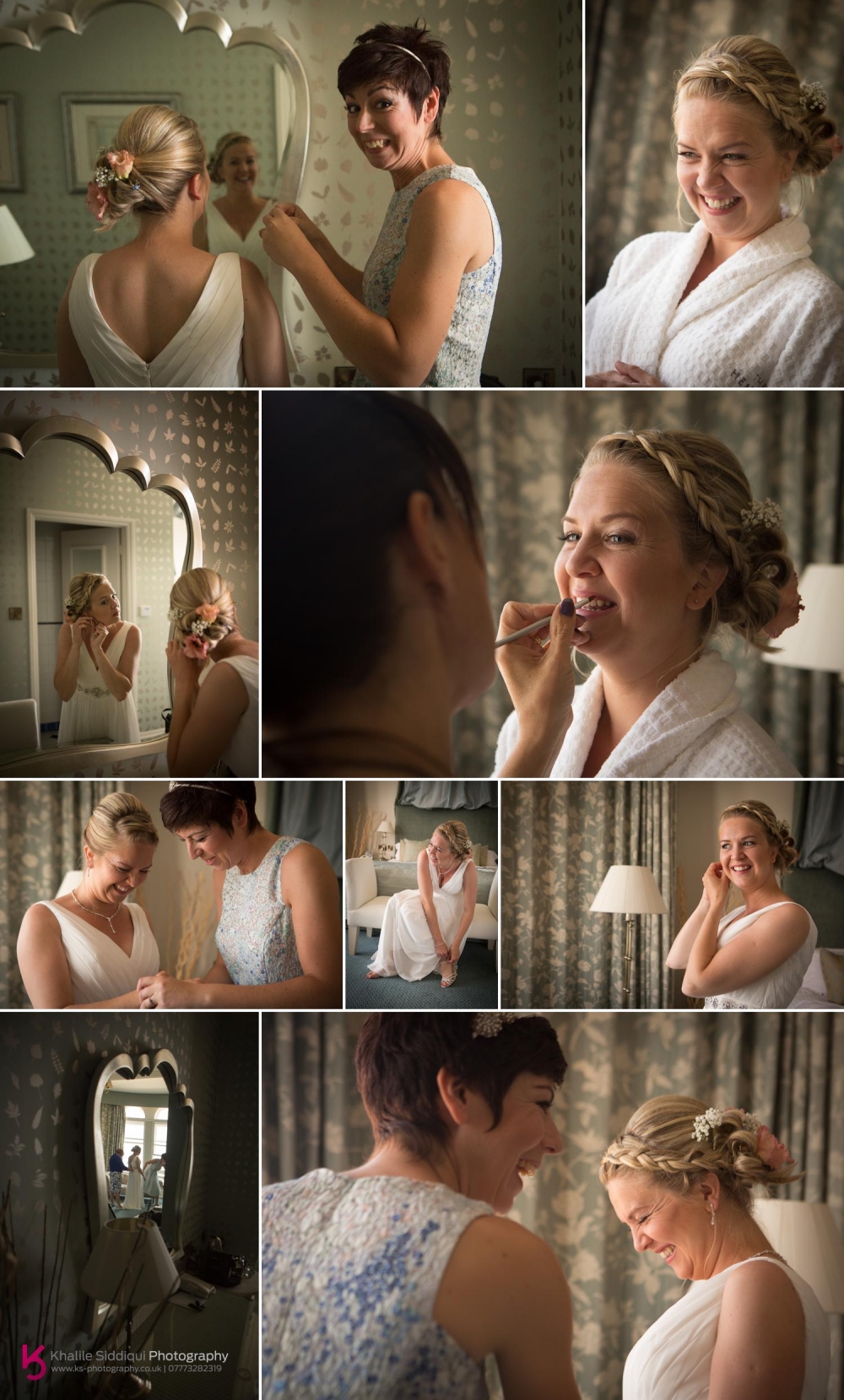 With the help of her mum and maid of honour Clare, it didn't take Leah too long to get into her
WED2B
wedding dress being a zip up which left us plenty of time for getting some relaxed group photos before it was time for the ceremony.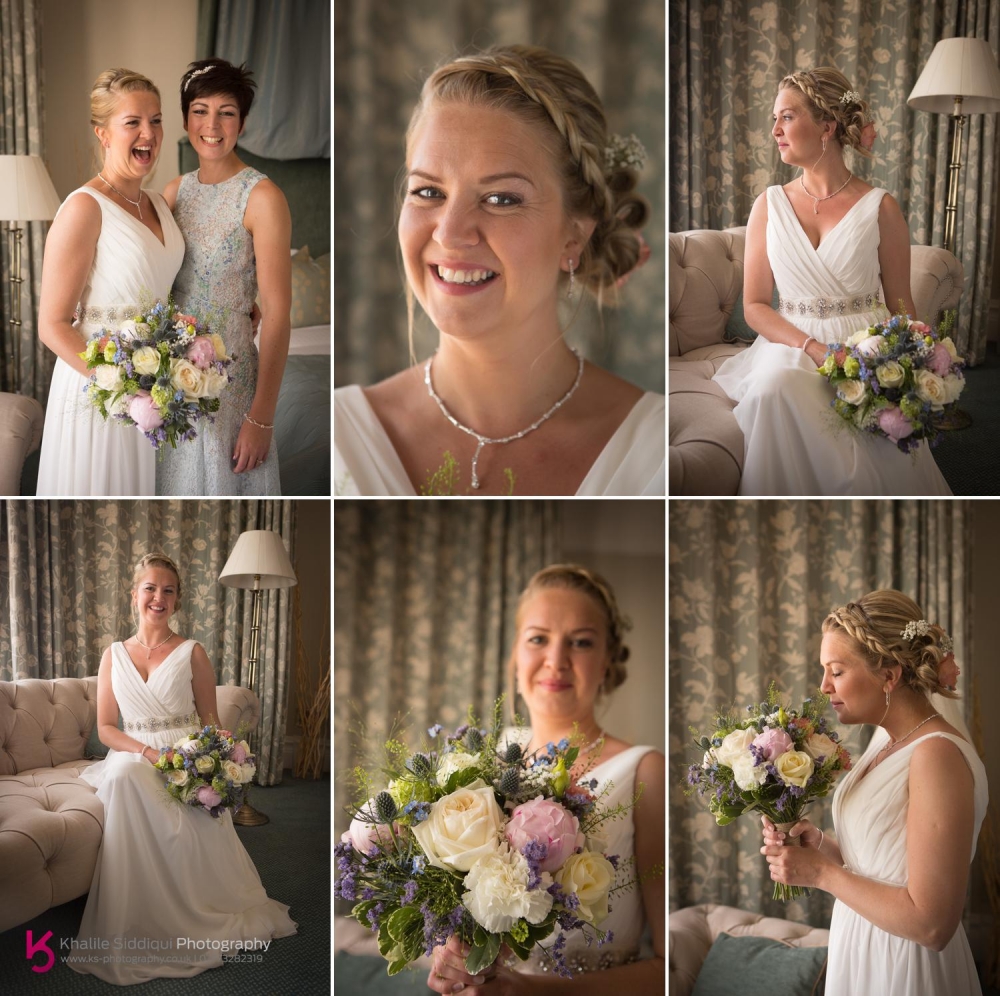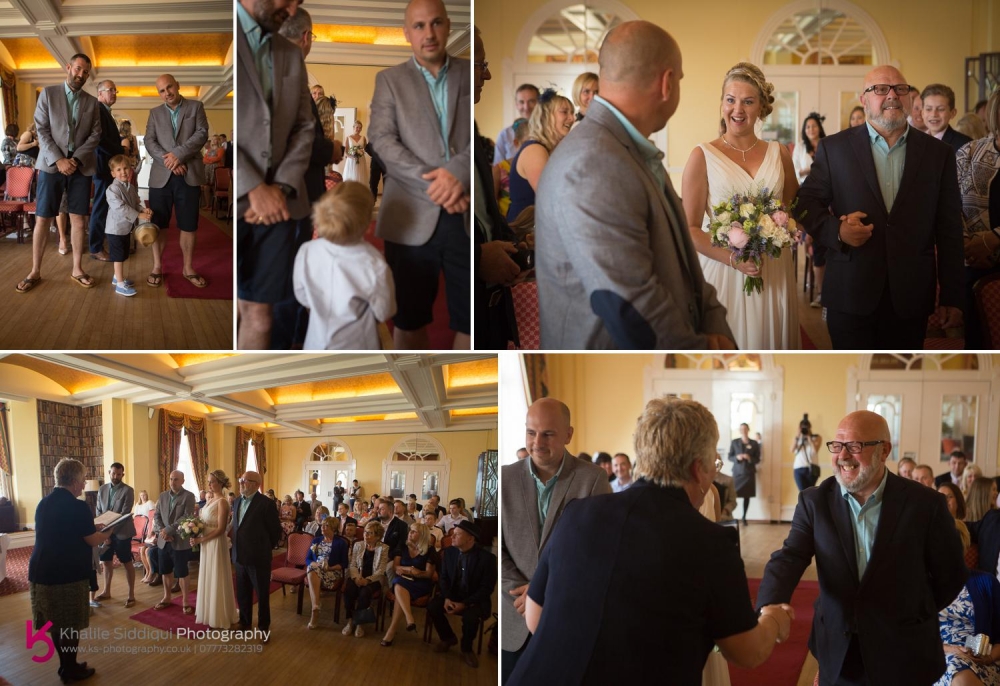 Leah and Dan opted for having their ceremony within the half ballroom, choosing not to be stood in the window, but to stand by the stage instead which gave me a lot more opportunities for shots including the guests as well as our happy couple.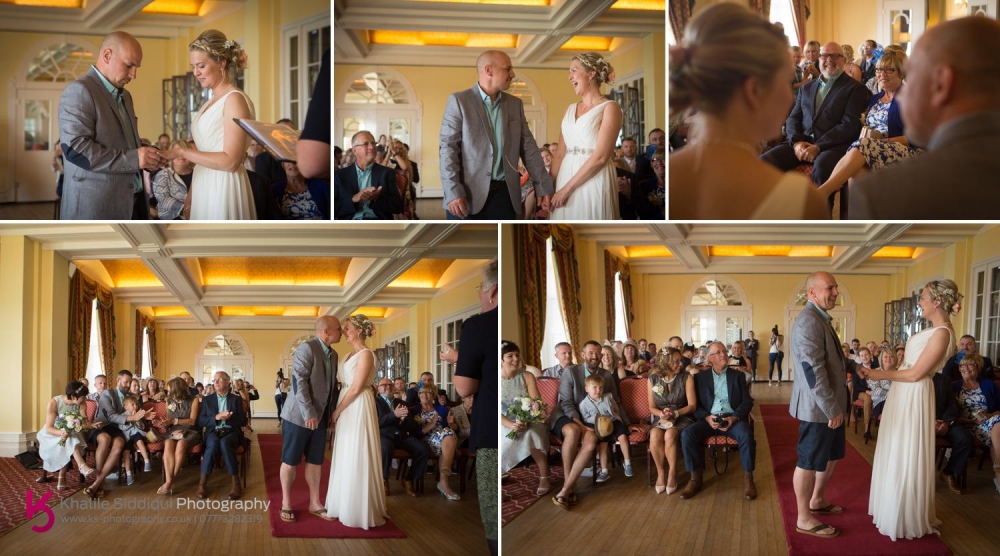 Being a very down to earth couple, and not wanting to drag the ceremony out any longer than necessary, it was soon time for signing the register and heading outside.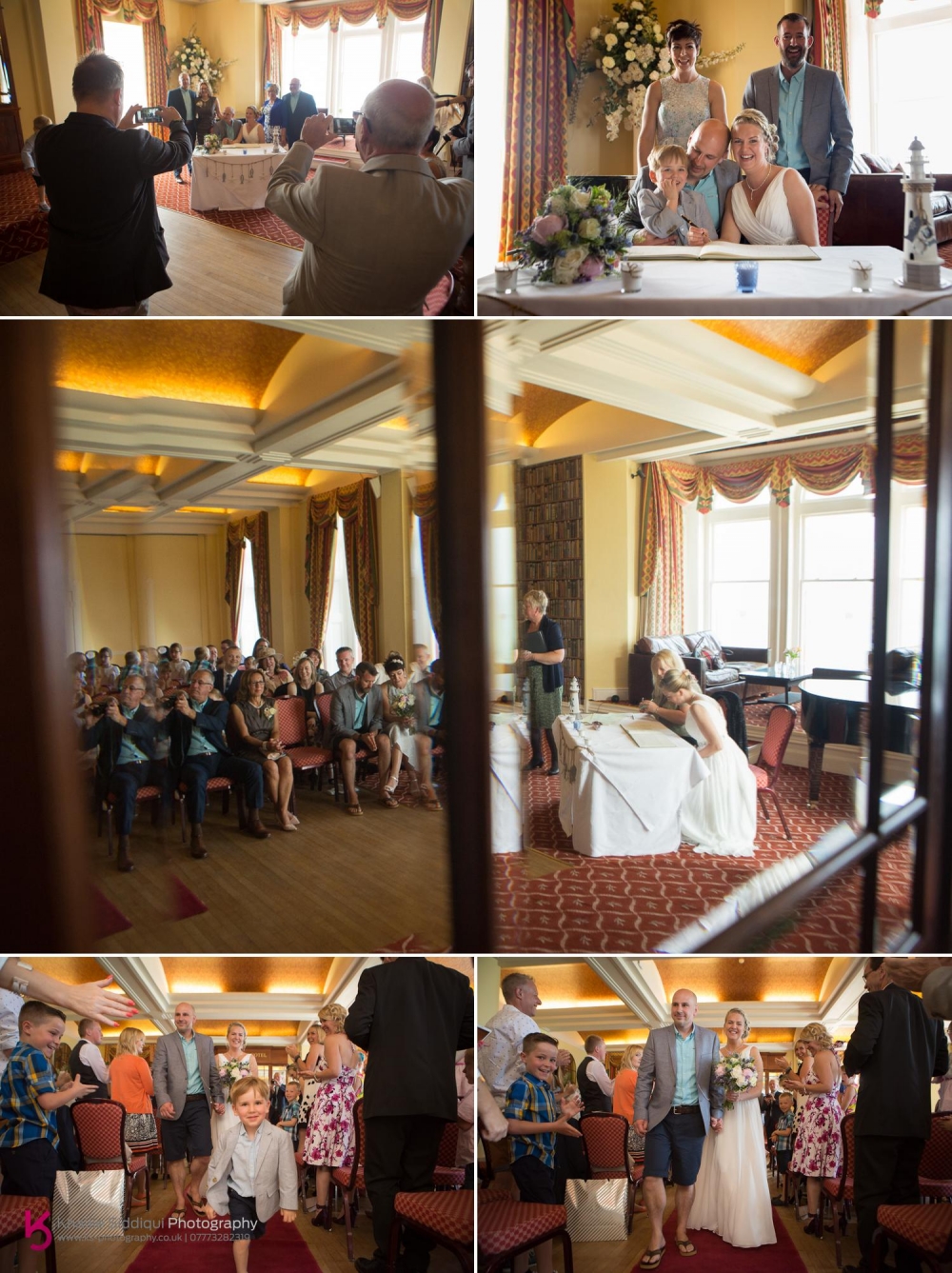 I knew it was going to be a belter of a day weather wise when the temperature gauge was reading 19deg at 10am! So after the ceremony we headed out onto the headland for drinks and some photos. The original idea was to take everyone down onto the beach but check out how busy it was.
Never being one to rush a party I always like to let the guests enjoy a drink before starting any formal photos, but this fun loving lot from Yorkshire weren't waiting for anyone, so we cracked on.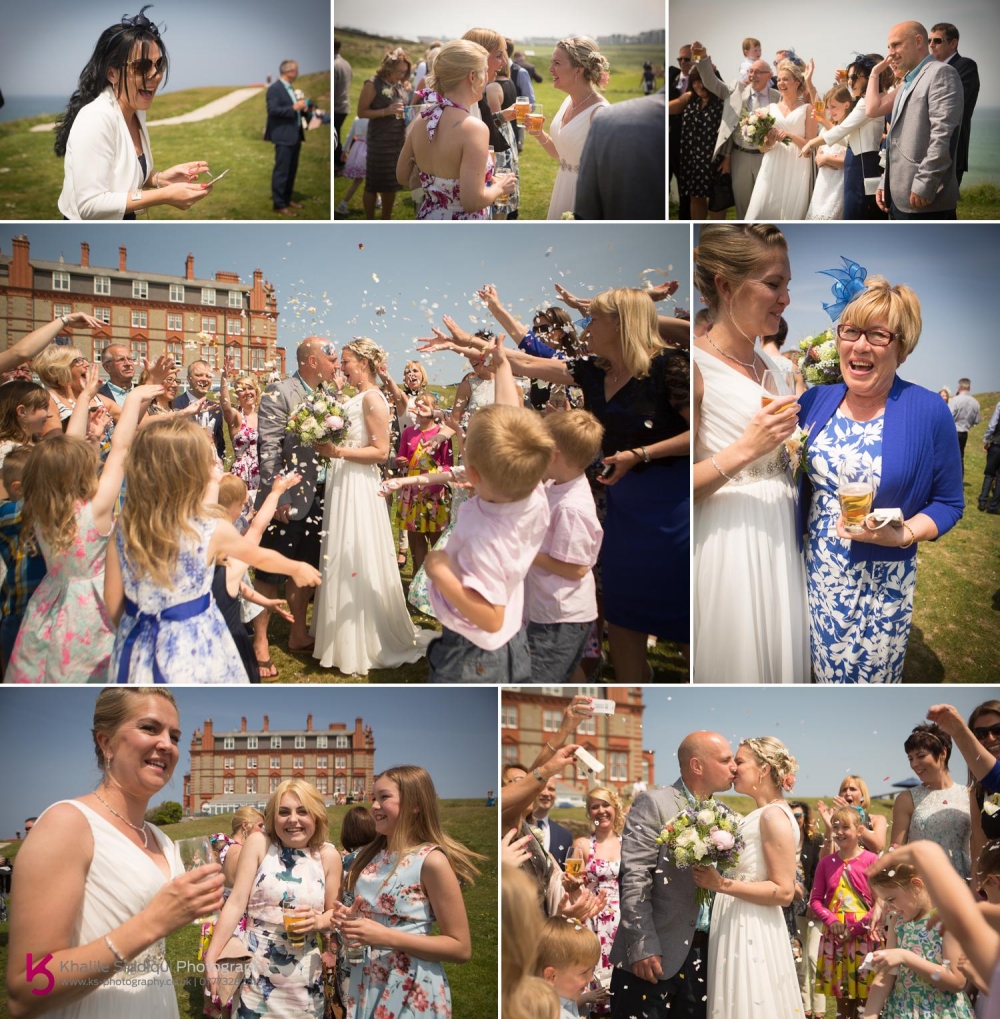 After the confetti that is, and a quick wee break (2nd down on the left)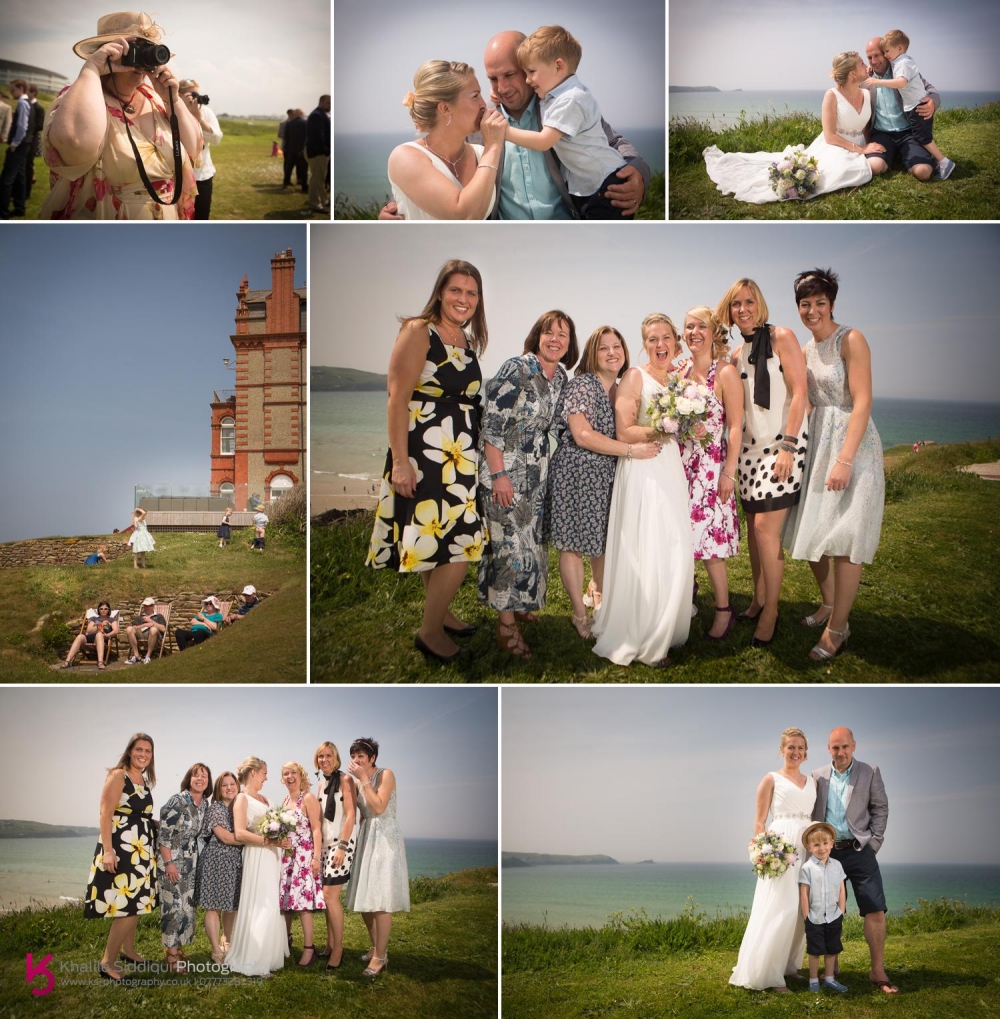 The little ones loved all the nautical details around the hotel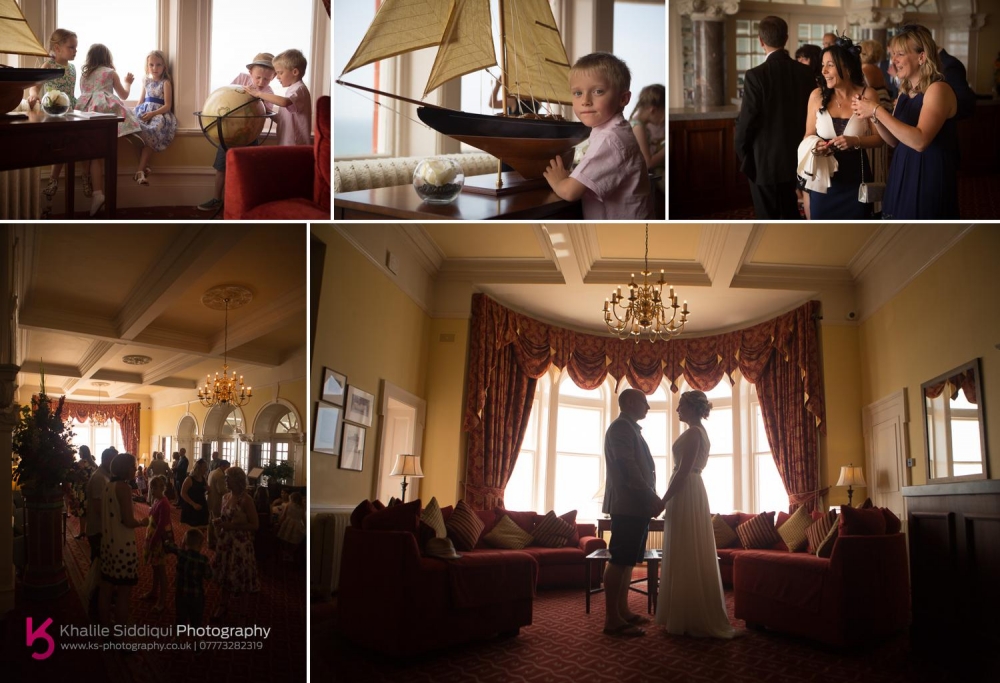 Leah and Dan kept the Cornish seaside theme going with lighthouses as table centre pieces and Cornish Scrumpy cider as wedding favours for their guests to enjoy. And instead of a guest book they had a customised wooden bellyboard for their guests to sign.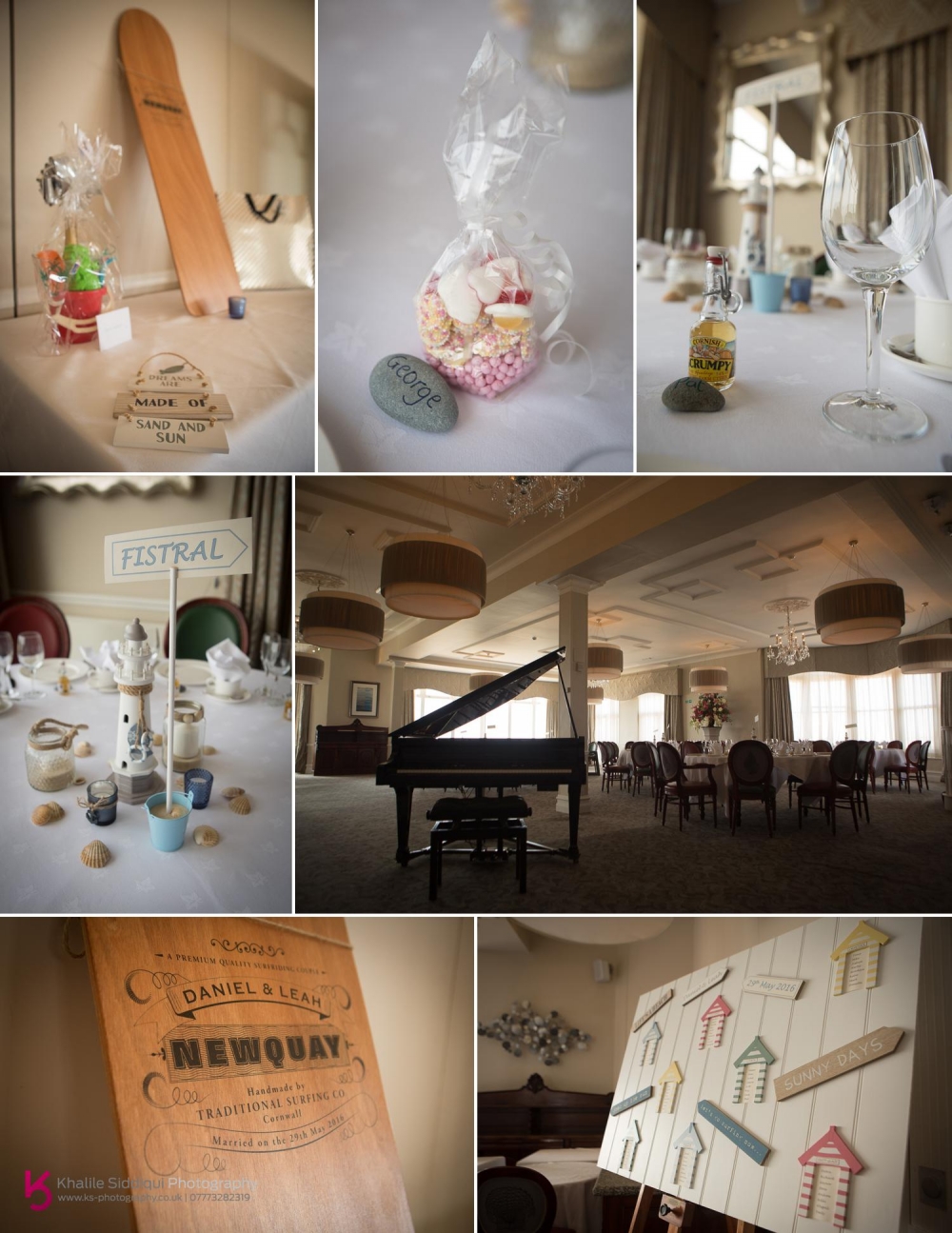 After their Cornish cream tea it was time for the speeches, where Leah made a special thank you to her family friend Marleen who had knitted her a shall, which Marleen does to raise funds for her disabled grand-daughter 'Lotti's Fund'.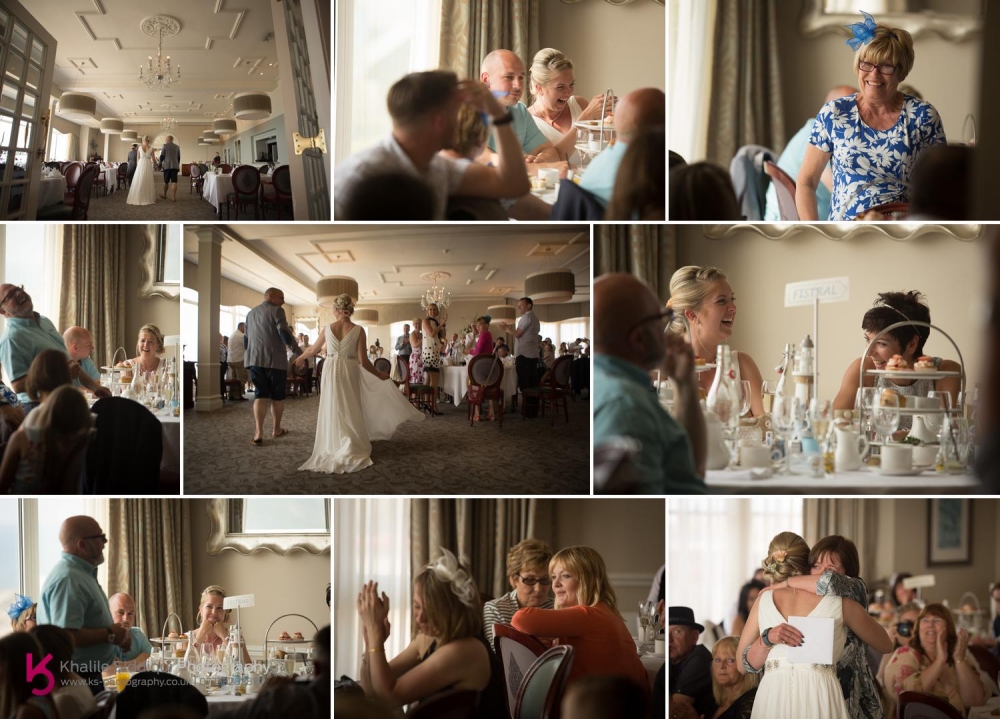 After cutting their
Sweet Thought's
cake Leah and Dan were instructed to open one of their wedding presents presented by Leah's work friends. Traditional customised wooden deck chairs.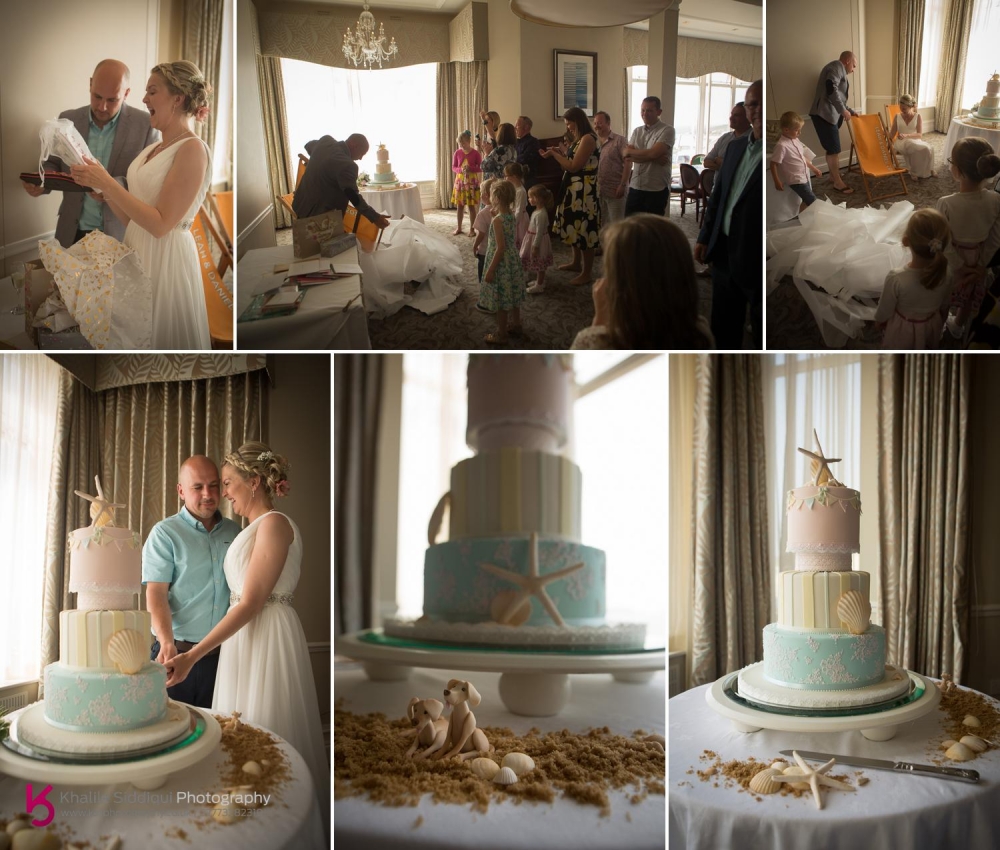 After the cake cutting Tams and I took Leah and Dan into their beloved Newquay harbour where they spend many a day with their son whilst on one of their frequent trips to the county.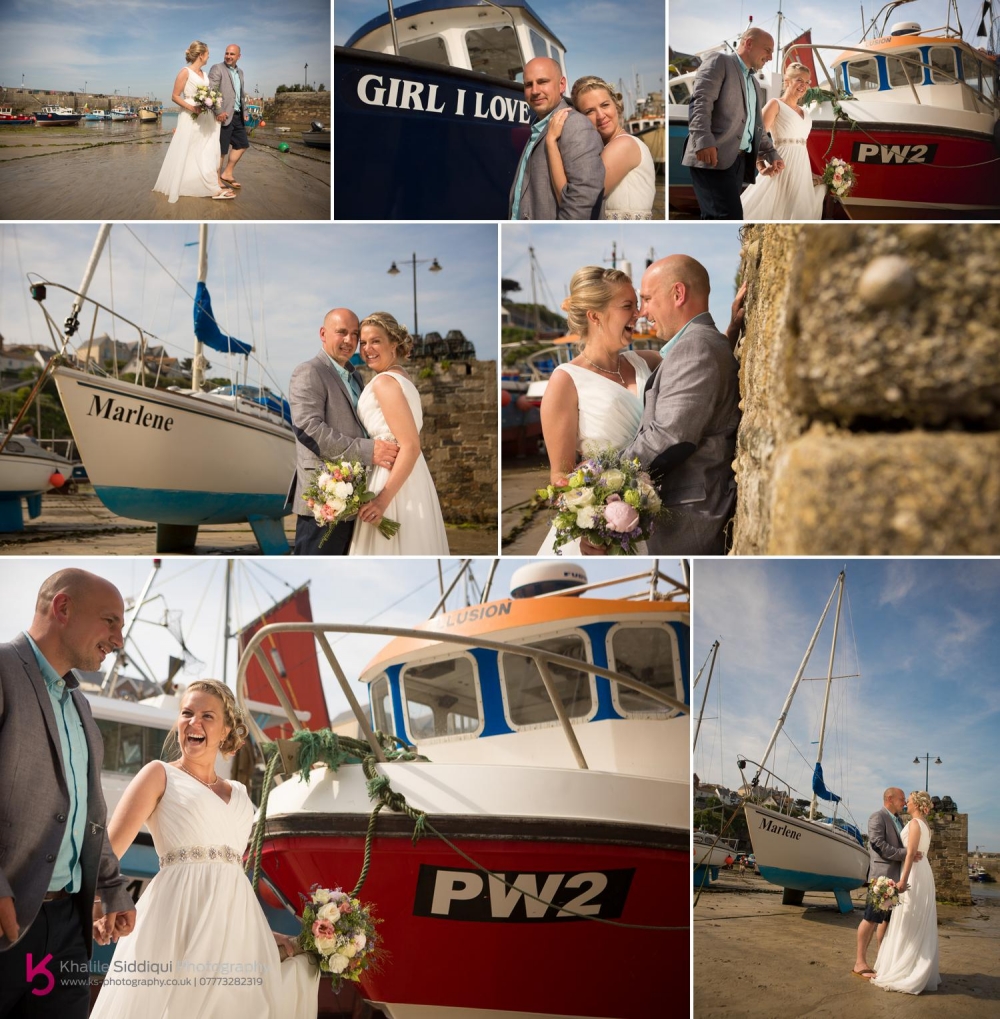 Then after stopping the traffic by the local graffiti wall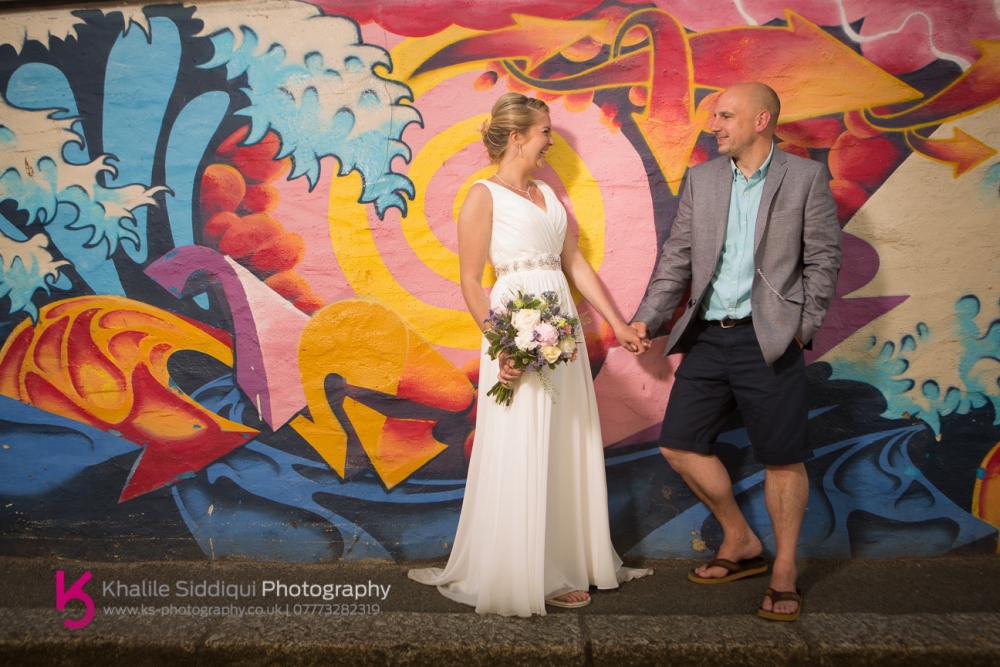 We arrived back at the hotel for some photos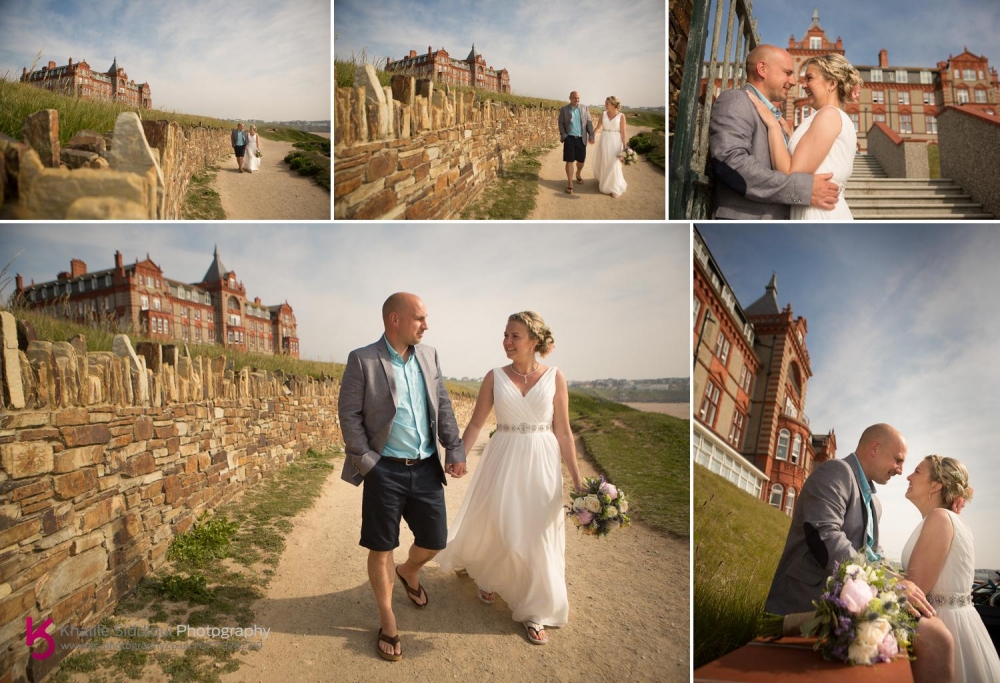 Before taking the deck chairs down the beach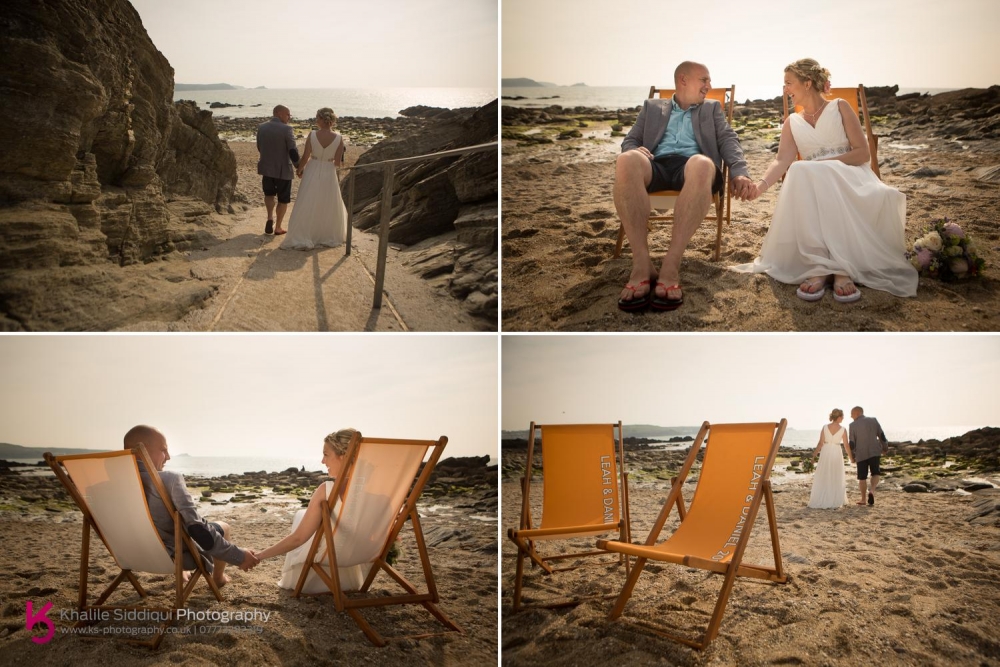 And obviously some photos on the waters edge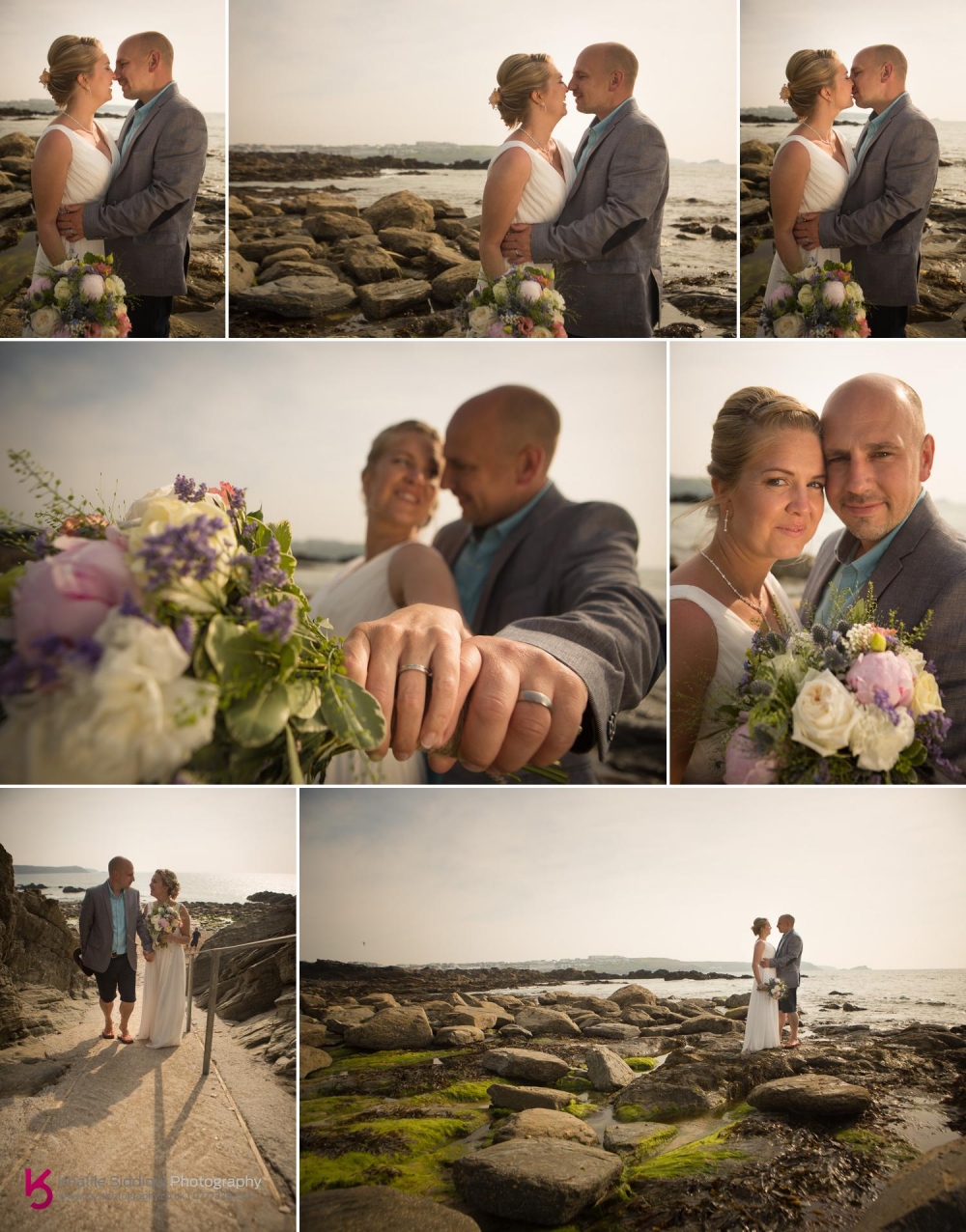 It was such an idilic evening, when we arrived back at the hotel their guests were dispersed all around, just enjoying the sunny warm evening and sea views.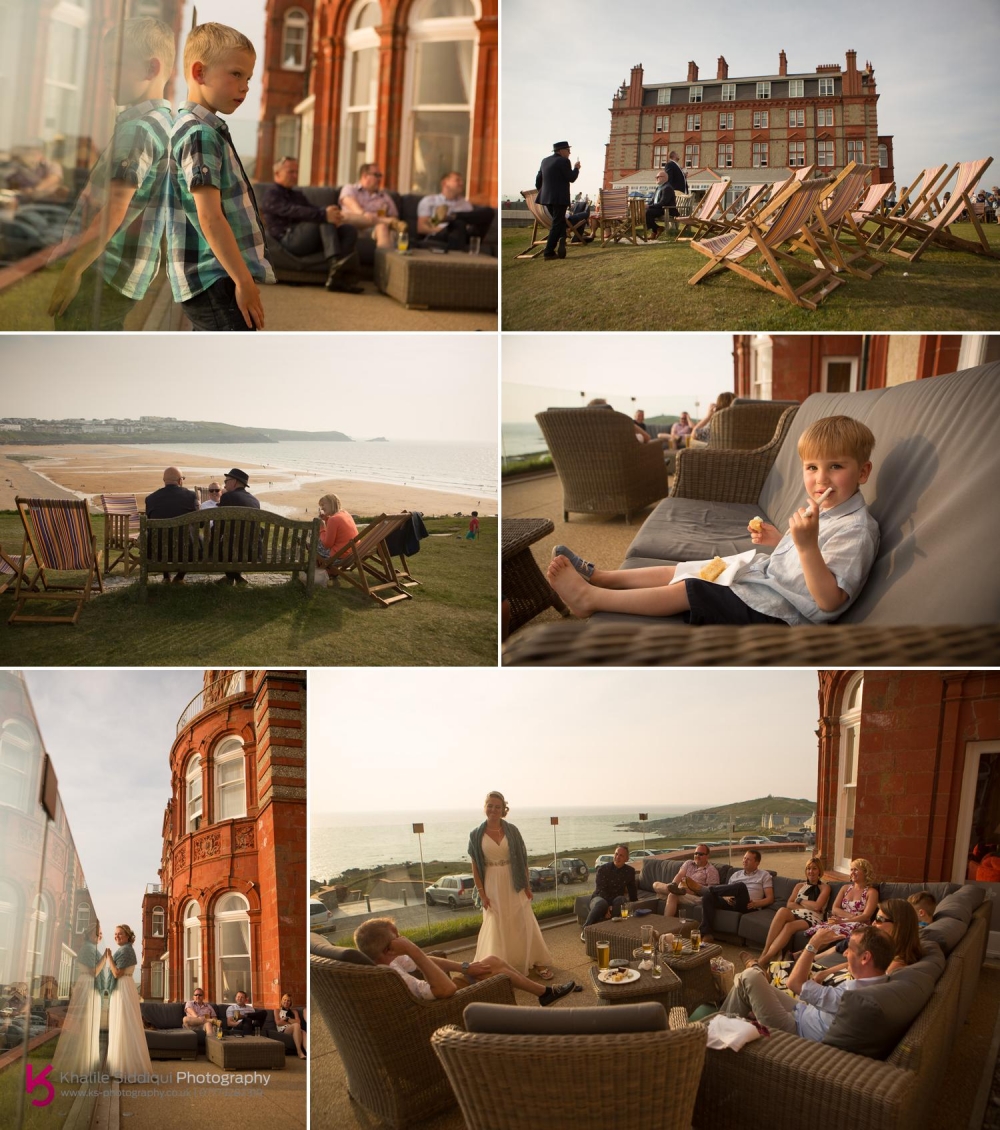 Leah and Dan chose a two piece band from Wadebridge called
Smug Jars
to entertain their guest, kicking off with the first dance.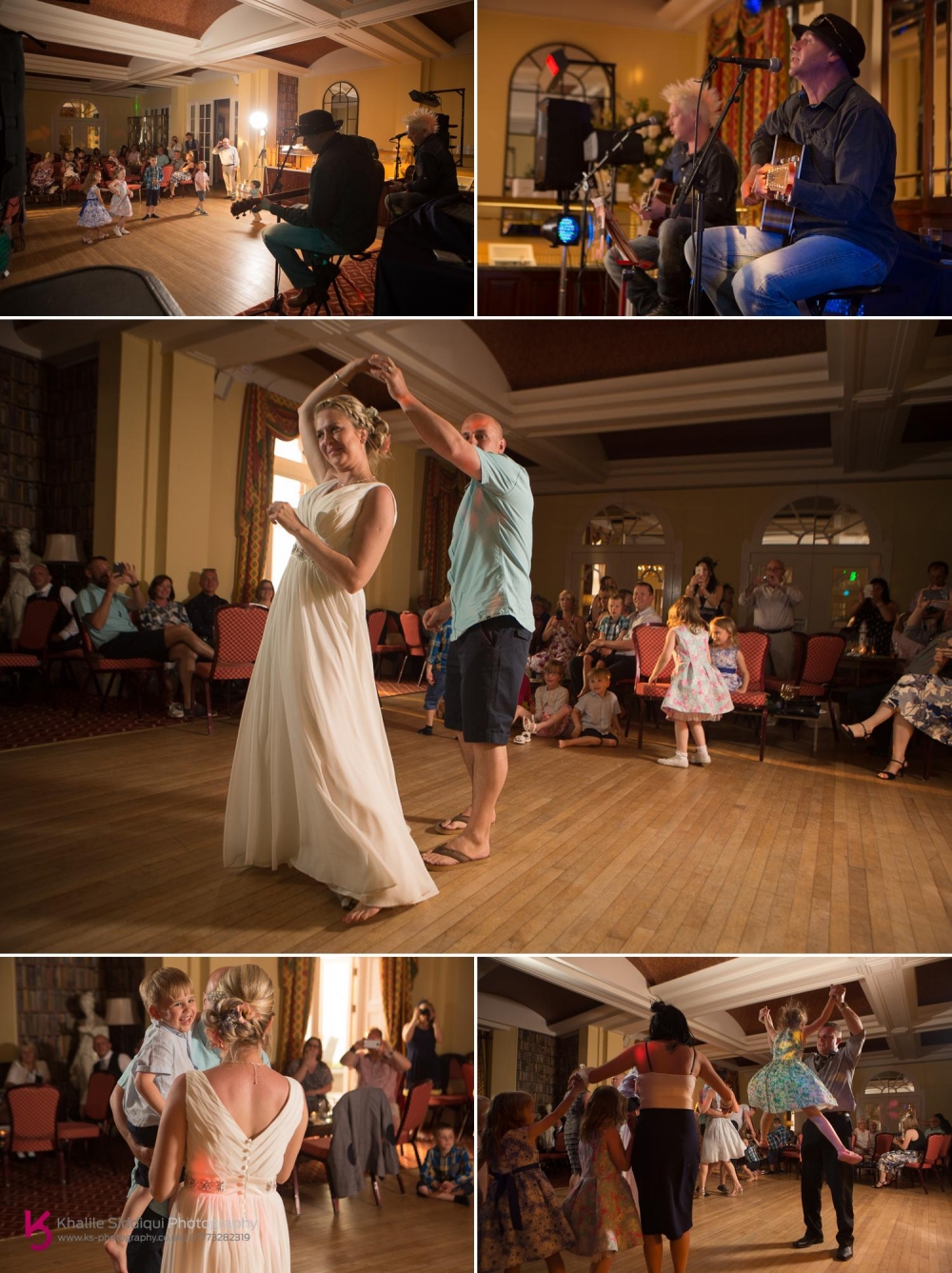 And then plenty of shenanigans with the rest of the guests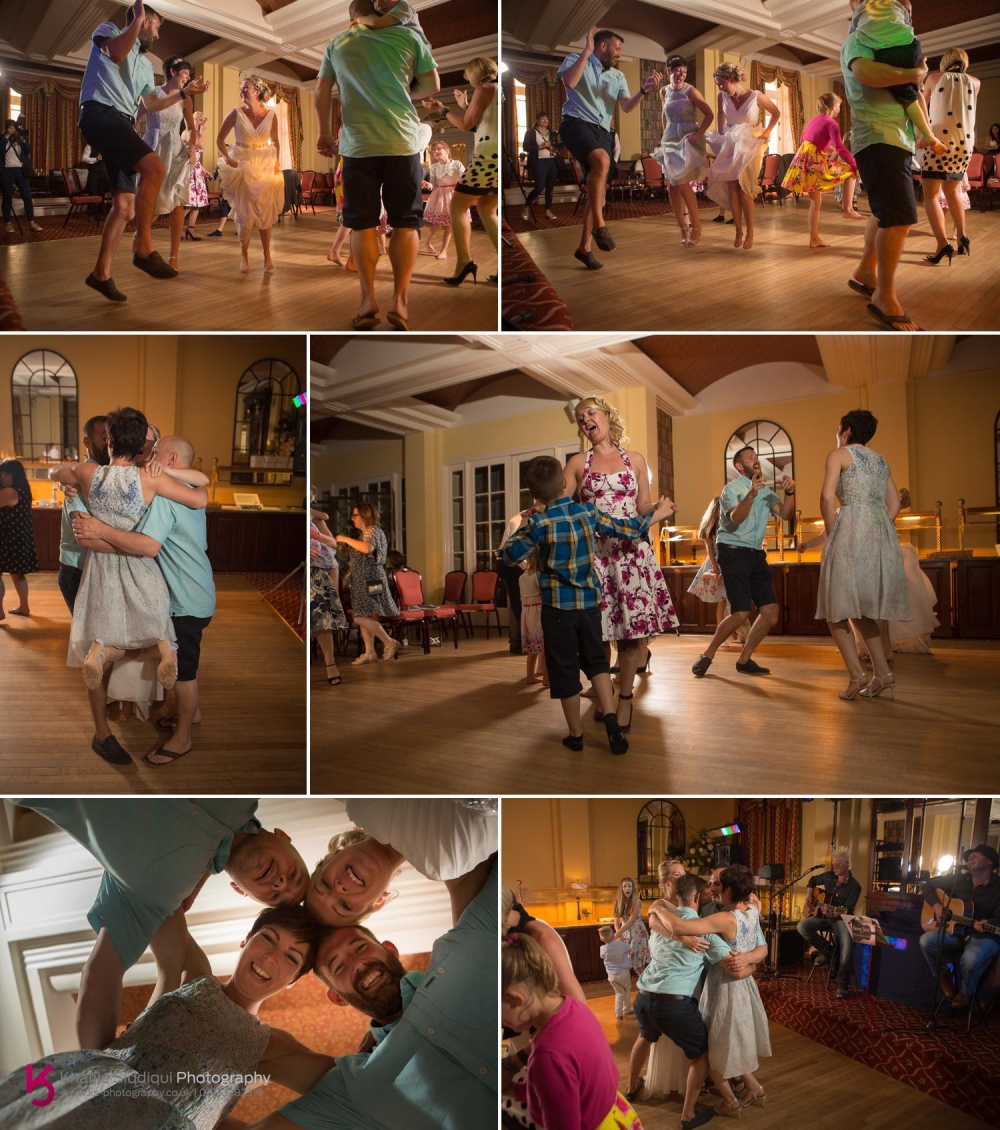 Finally we were treated to a perfect end to a perfect day!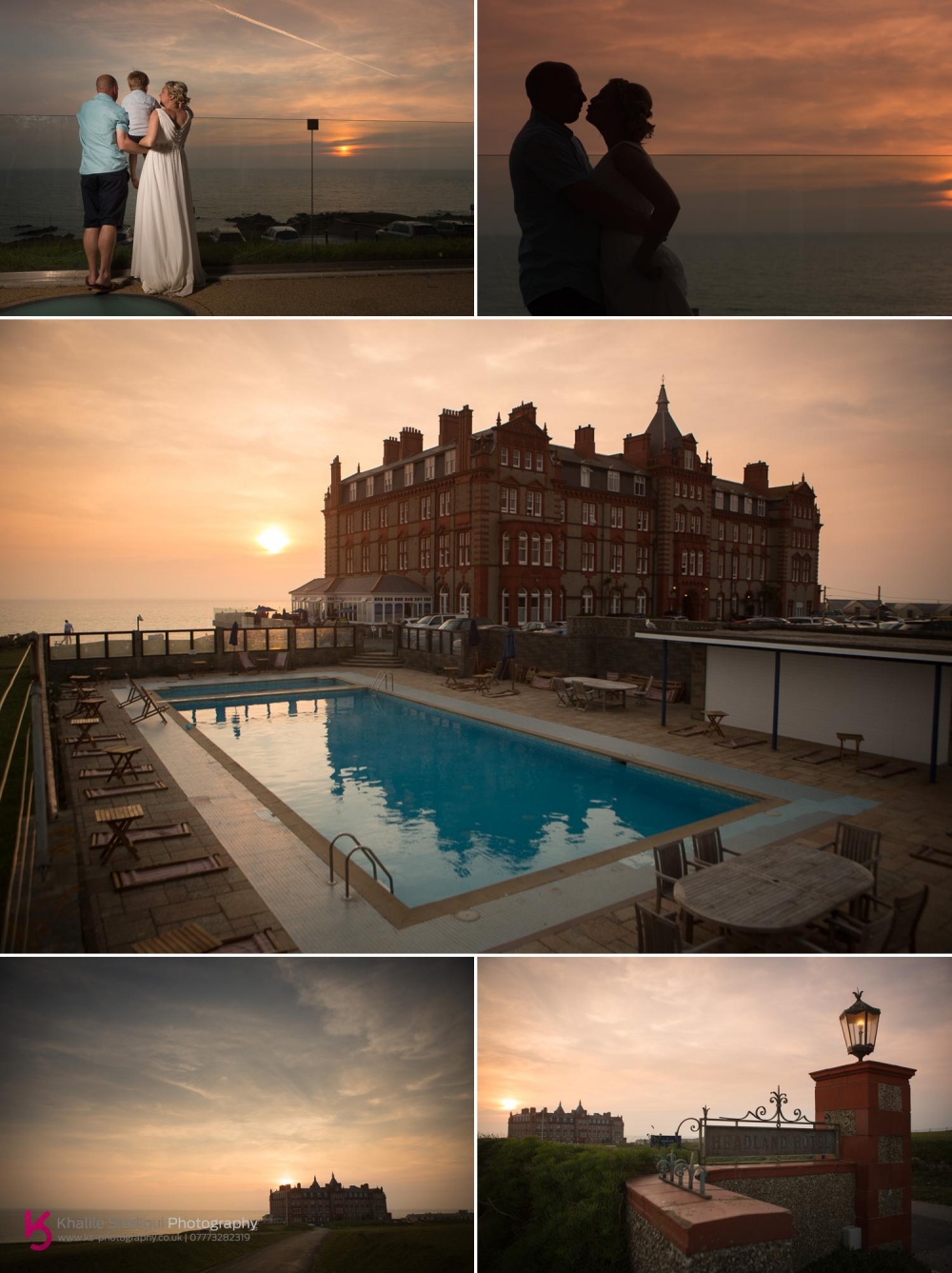 Leah & Dan, what a belter of a day we had, Tams and I LOVED it (and the evening BBQ, especially my burger-in-a-box). I hope you and your guests enjoy the rest of your week in the County, and wish you all a safe journey home.
Lots of love
K&T xx