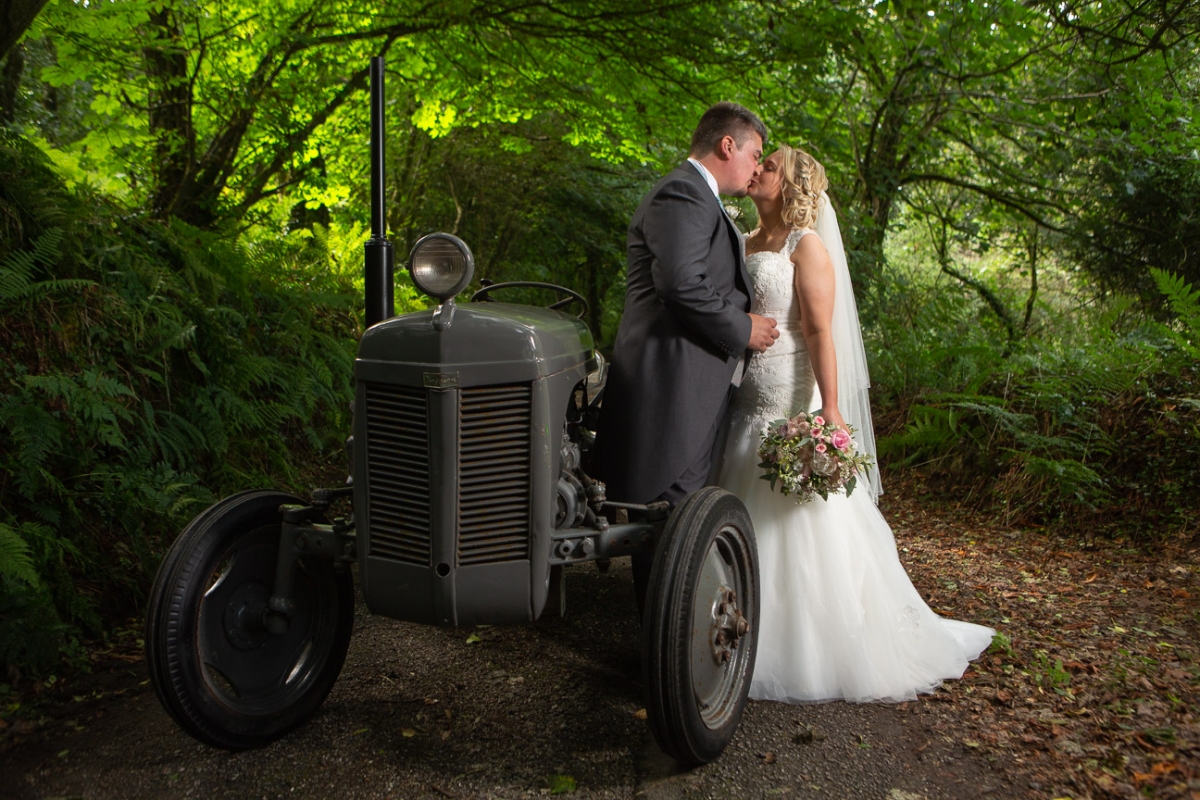 Cornish Marquee Wedding - Sophie & Adrian
Share on Facebook Share on Twitter
7th September, 2018
---
They're not only photographers and they do so much more on the day, we couldn't have asked for two better people to help make our day as perfect as it was! Thank you both so much xx


Sophie and Adrian decided to book us for their traditional Cornish Marquee Wedding after seeing us in action at their best man's own wedding back in 2015. All week the forecast wasn't looking great for their big day, but after getting to know Sophie and Adrian I knew there was no way that they were going to have a wet wedding, they're too nice and I was right, the conditions were almost perfect, just a bit of light cloud to defuse 'gods light' and a very gentle breeze, just enough to stop us getting too hot.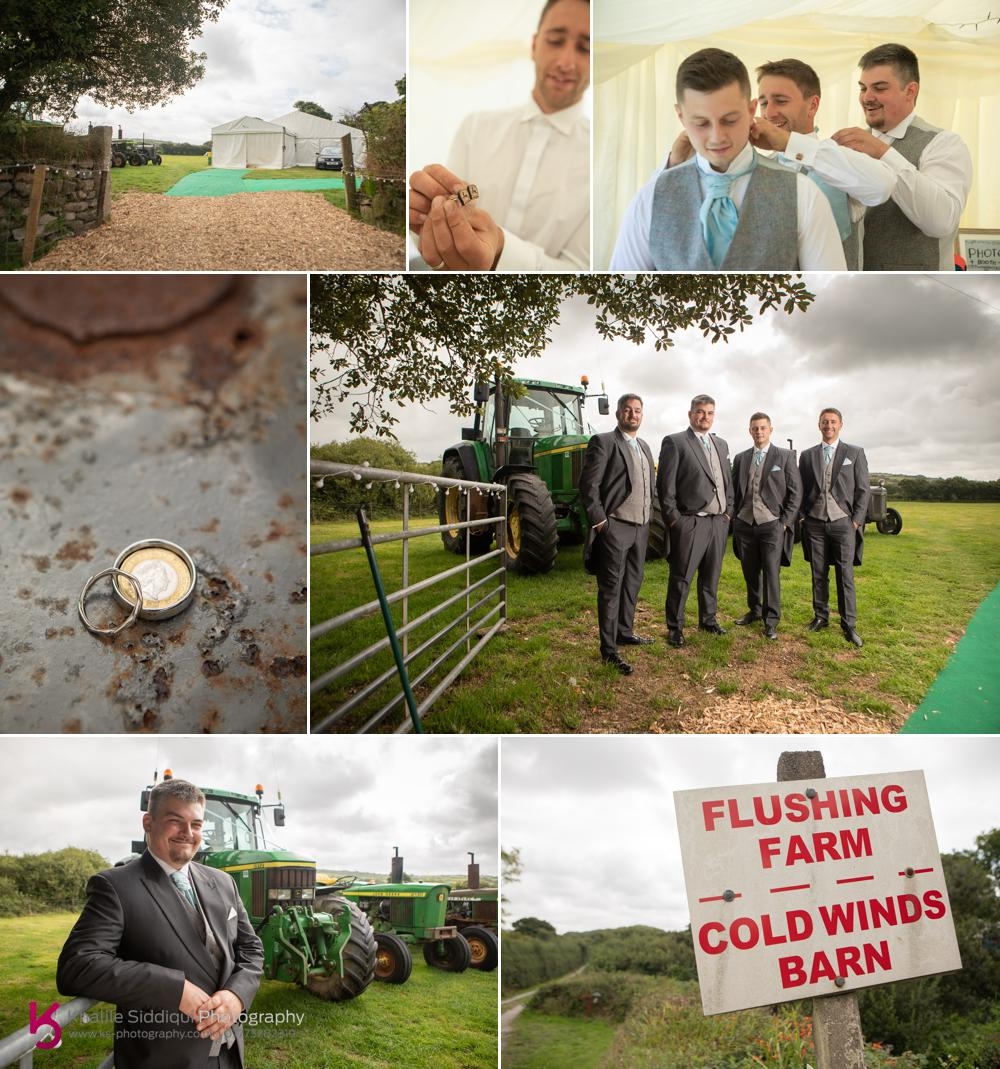 My multitalented wife Tamsyn who second shoots for me had an early start as not only was she assisting me with the photography, but before that she did the girls makeup. Our brides love the fact that Tamsyn is around all day for makeup freshen-ups and a change of look for the evening.

But for me, my day began with meeting the boys at the marquee as they were going to get into their 'Little Anne Maids' suits there. And as this was a 'Young Farmers' wedding the boys were going to drive the fields decorations that were Adrians own collection of vintage tractors to the church in a groomsman's procession.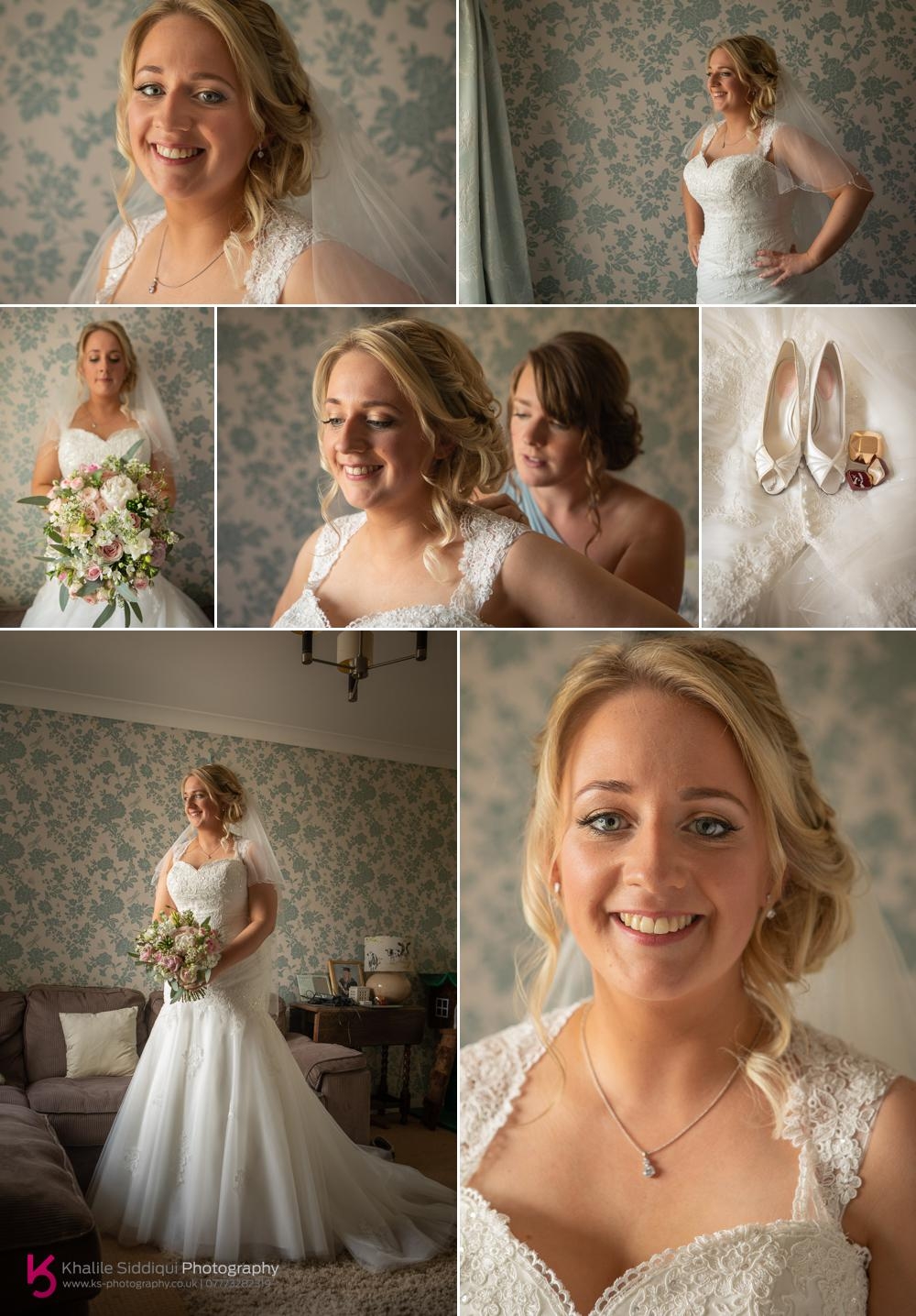 After leaving the fellas, I headed to Sophie and Adrian's home where Sophie and the girls were getting ready, with the help of Tamsyn and also the hair stylist 'Joy Louise'.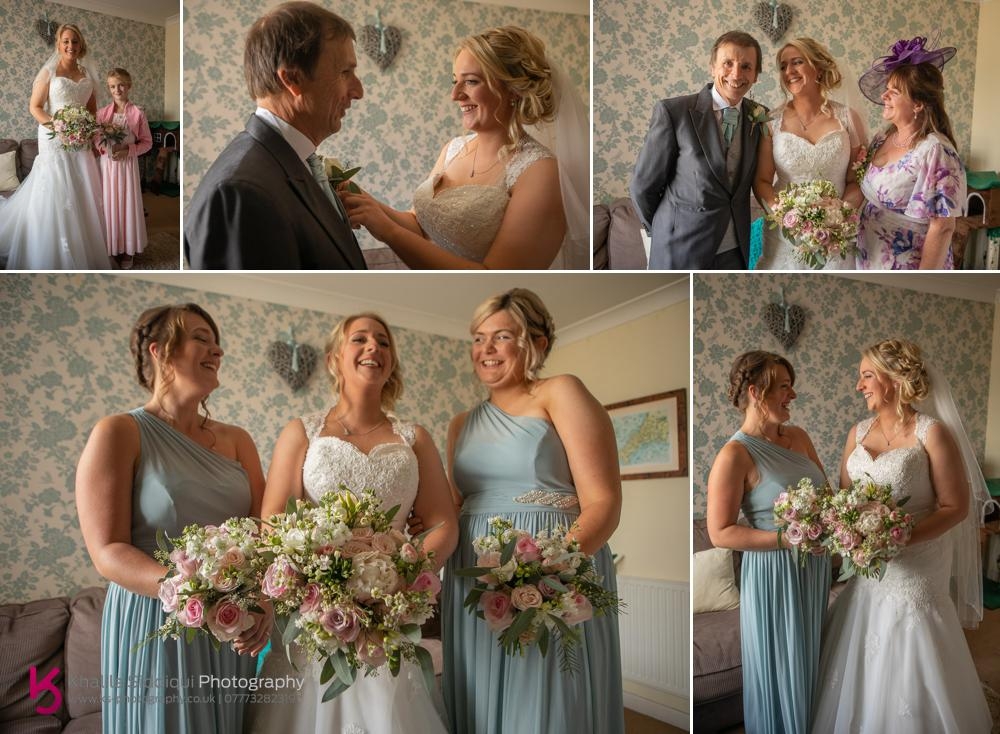 Sophie purchased her beautifully embroidered gown from 'Brides To Be Of Falmouth' and finished the look with flowers from Trebilcox.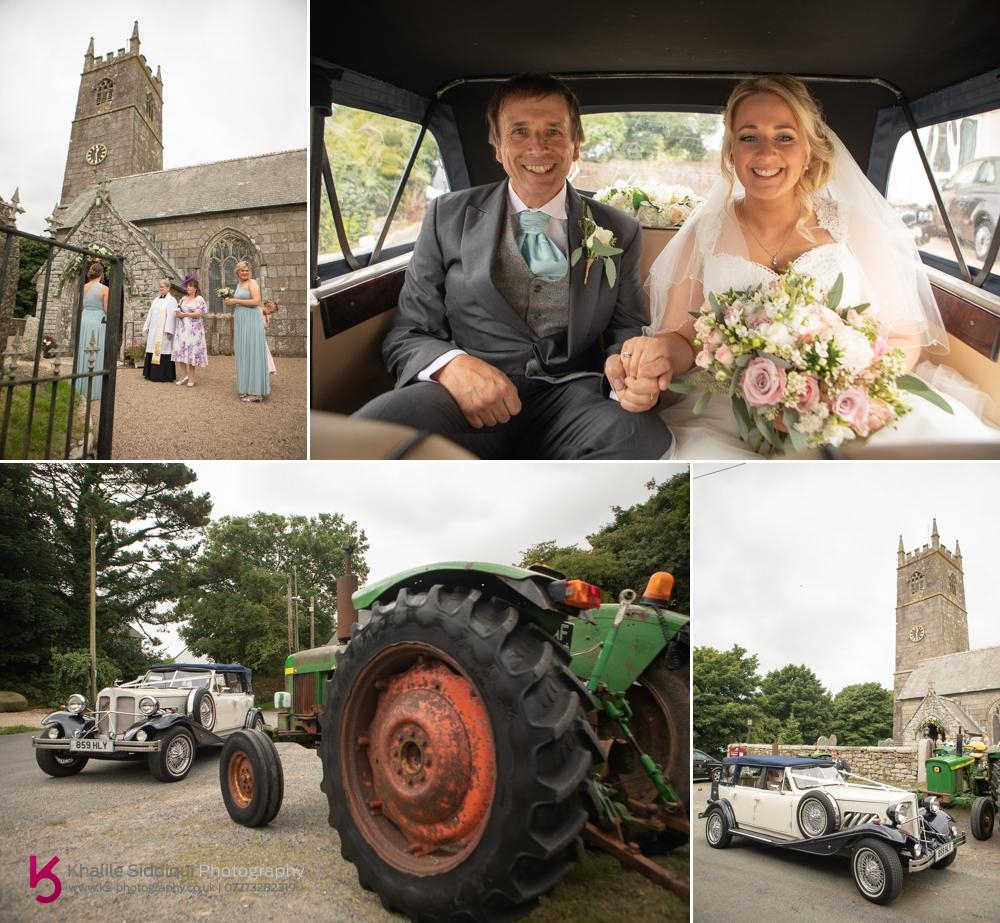 Sophie and her father had the white and blue Beauford of 'Treverbyn Cars' to take them to the church, where Adrian and the guests were waiting patiently.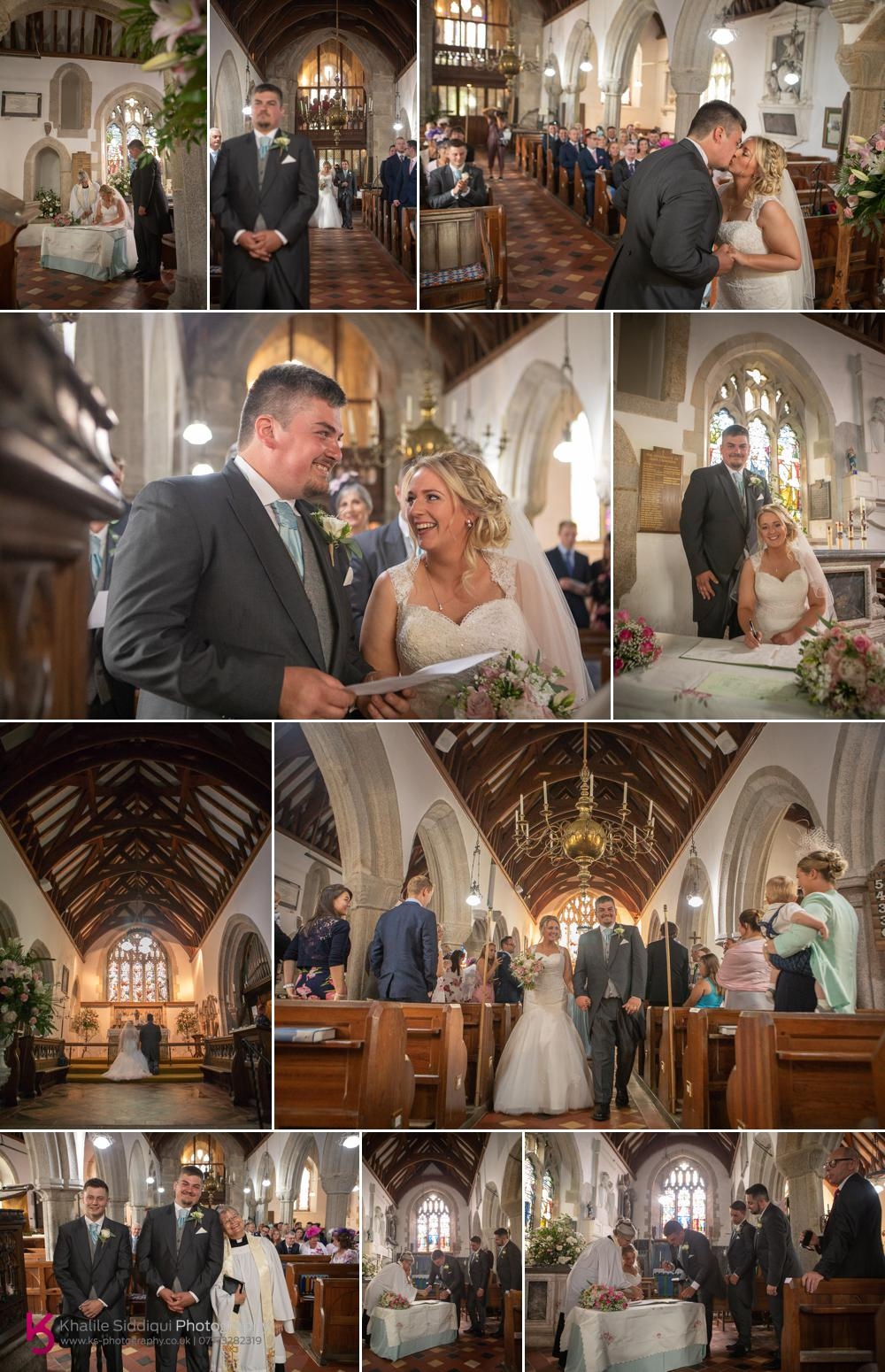 It was a beautiful and engaging ceremony performed by 'Dianne Willoughby'. You could so tell that she loves her calling and it was a real joy to witness.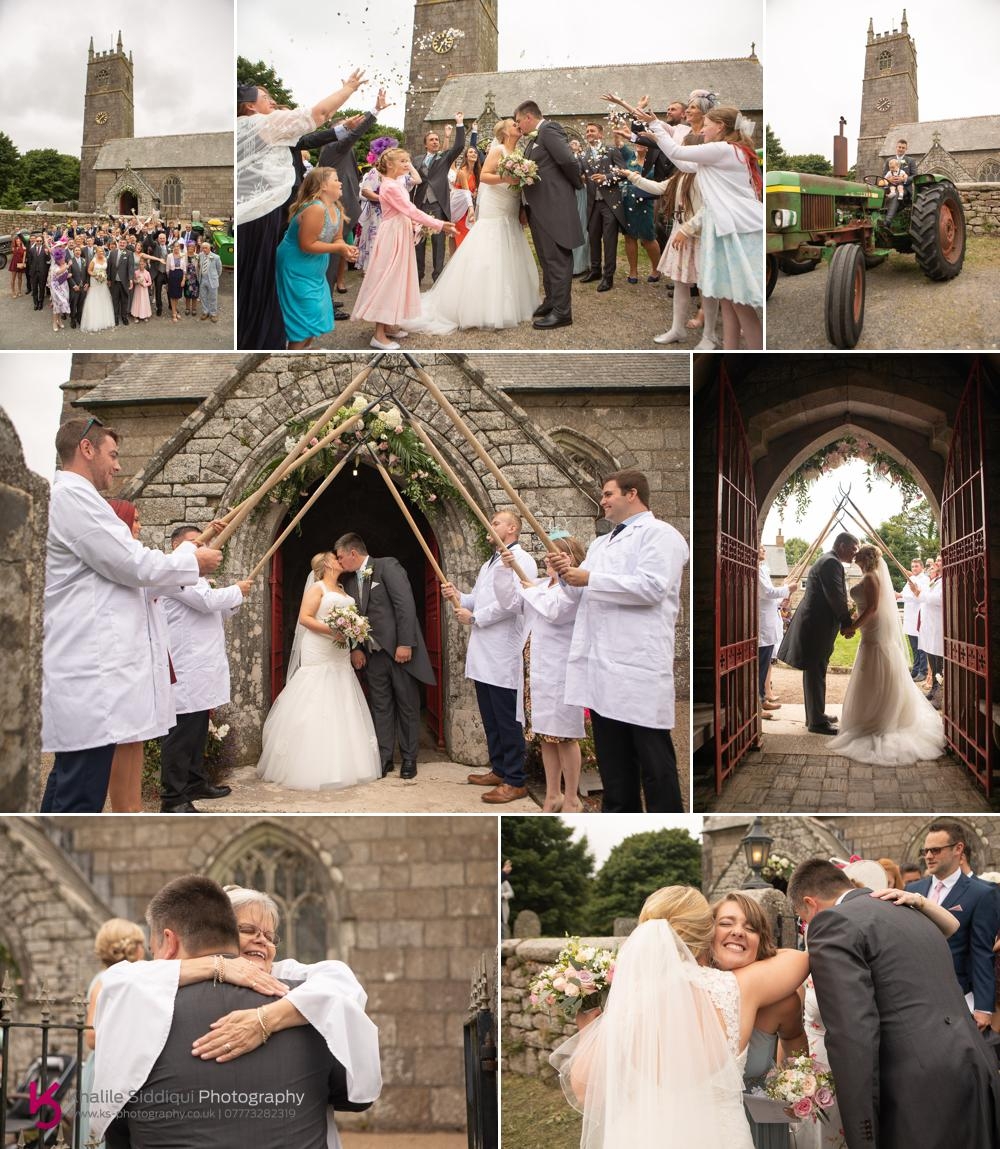 After the ceremony we had the obligatory Young Farmers 'Guard-Of-Honour' waiting for Sophie and Adrian when they left the church. Then after the confetti and short list of group photos I took Sophie and Adrian to the Clowance Estate which was literally only two of minutes down the road for some couple photos.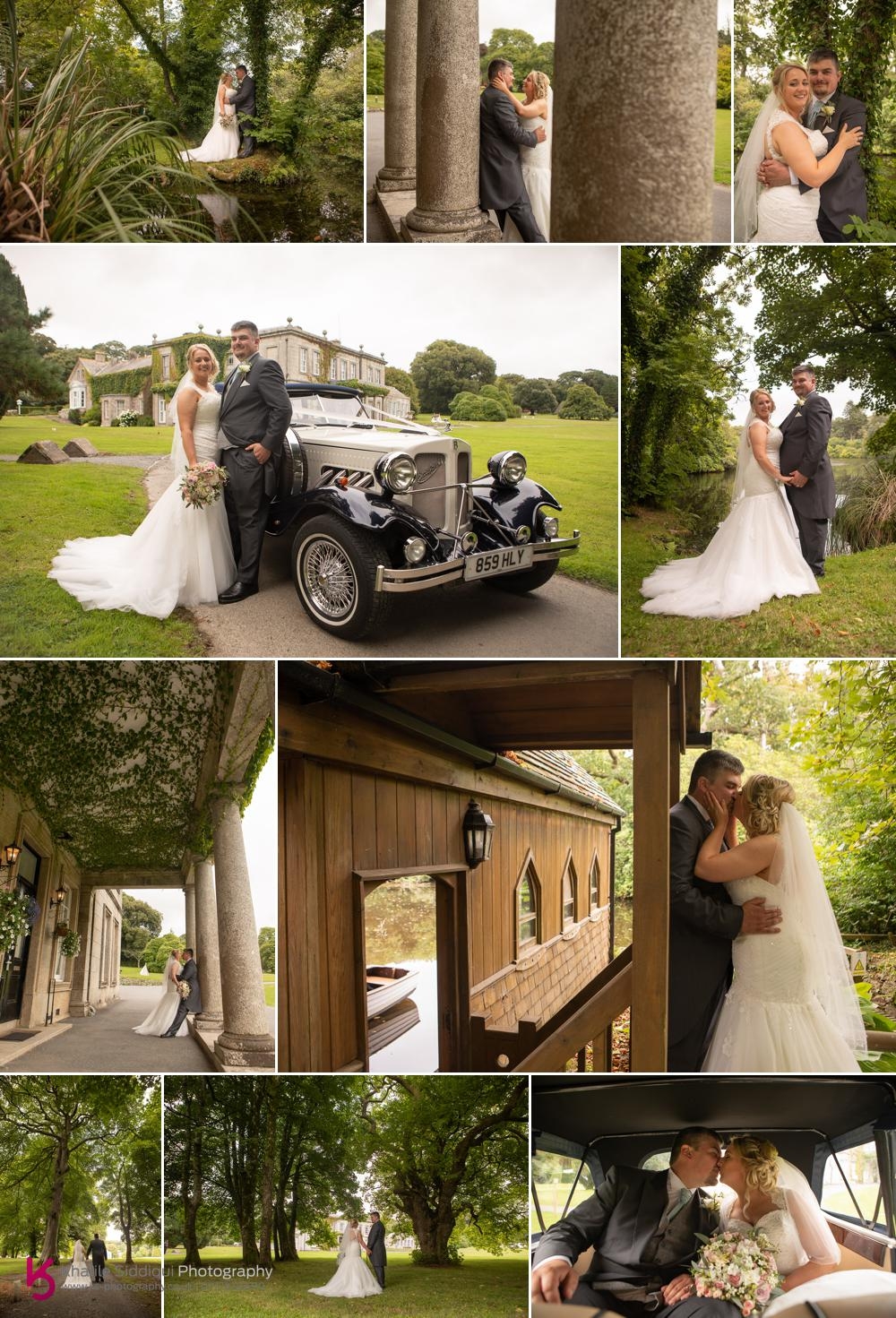 Then it was time to head back to Adrian's Grandfather's farm to the waiting 'Absolute Canvas' marquee, catered for by 'Wheal Dream'.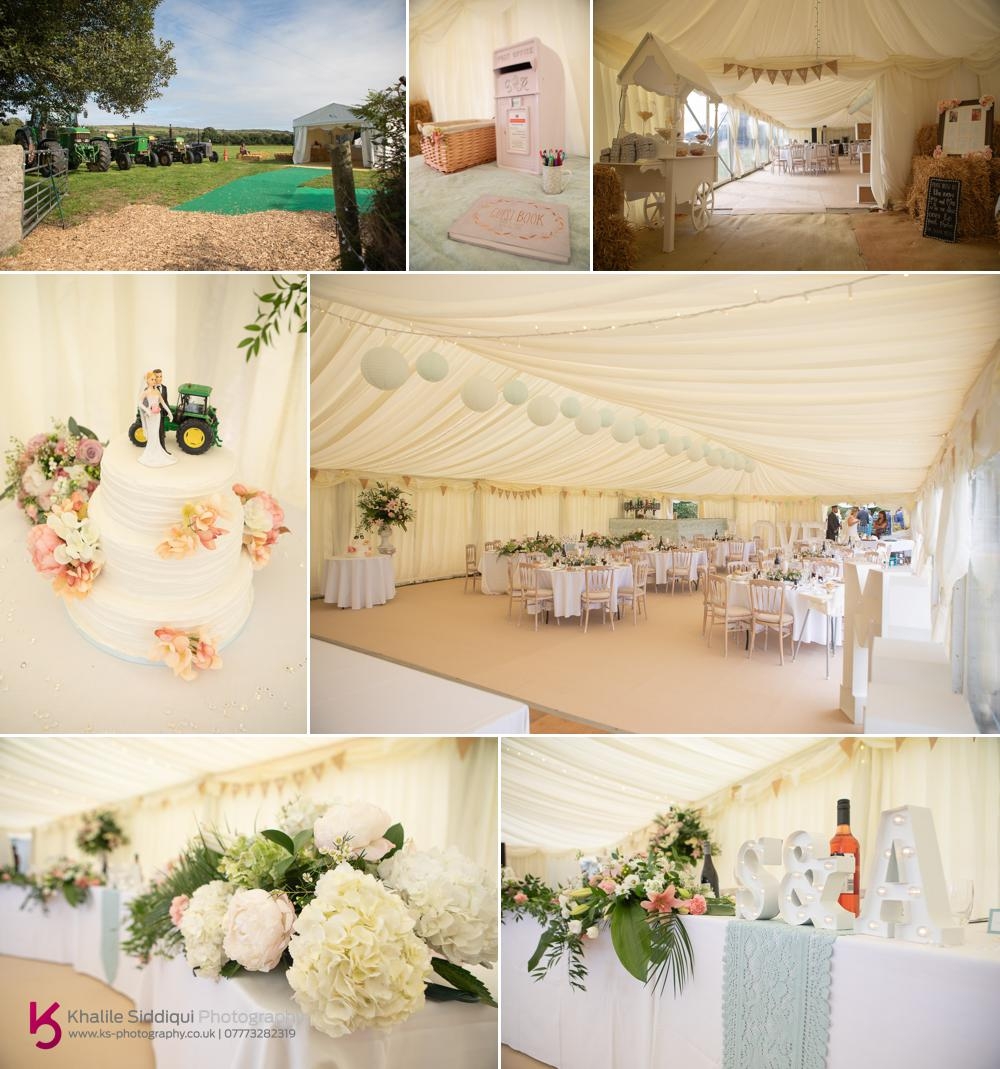 While the guests were taking their seats for the wedding breakfast we took Adrian's favourite tractor into the lane for a few more couple photos to make the most of our time.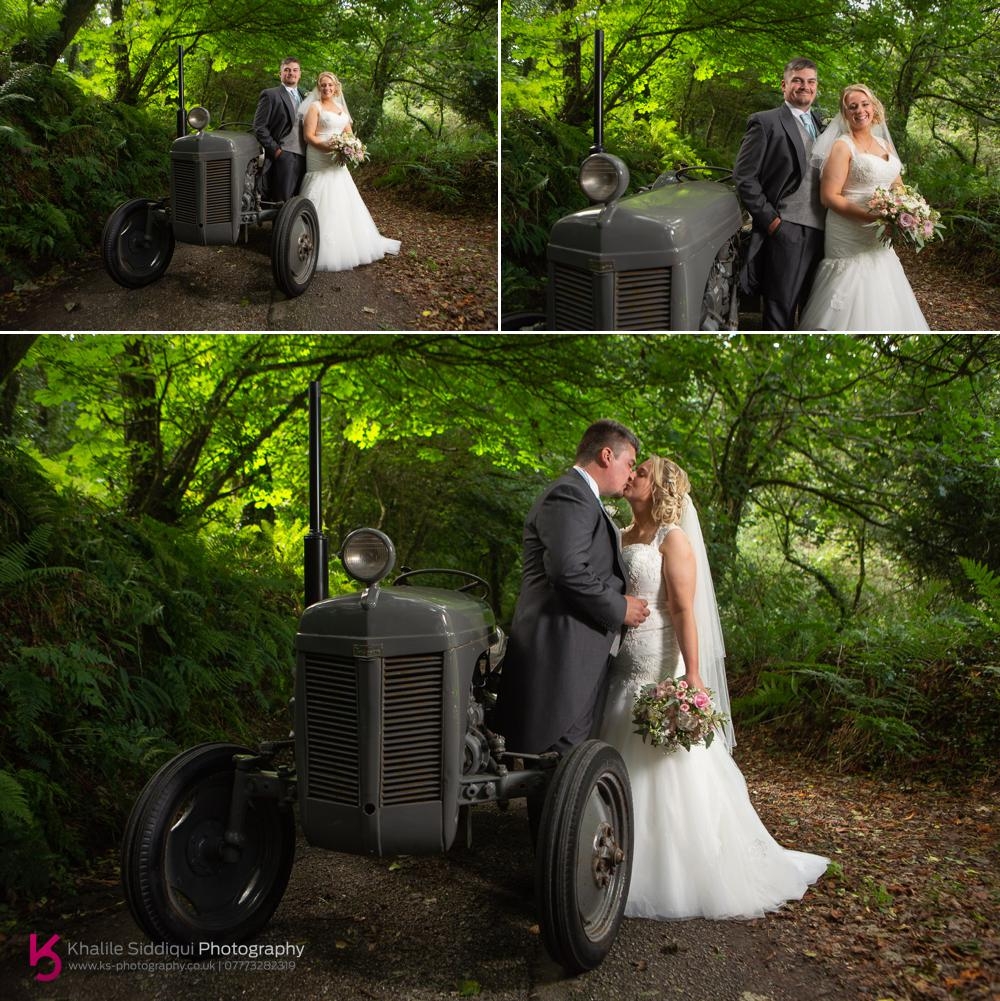 While the wedding breakfast was going on I noticed a bell tent at the other end of the field and after a tip off went to have a peak inside. This was to be Sophie and Adrians bridal suit, and I have to say I was totally taken aback when I looked inside.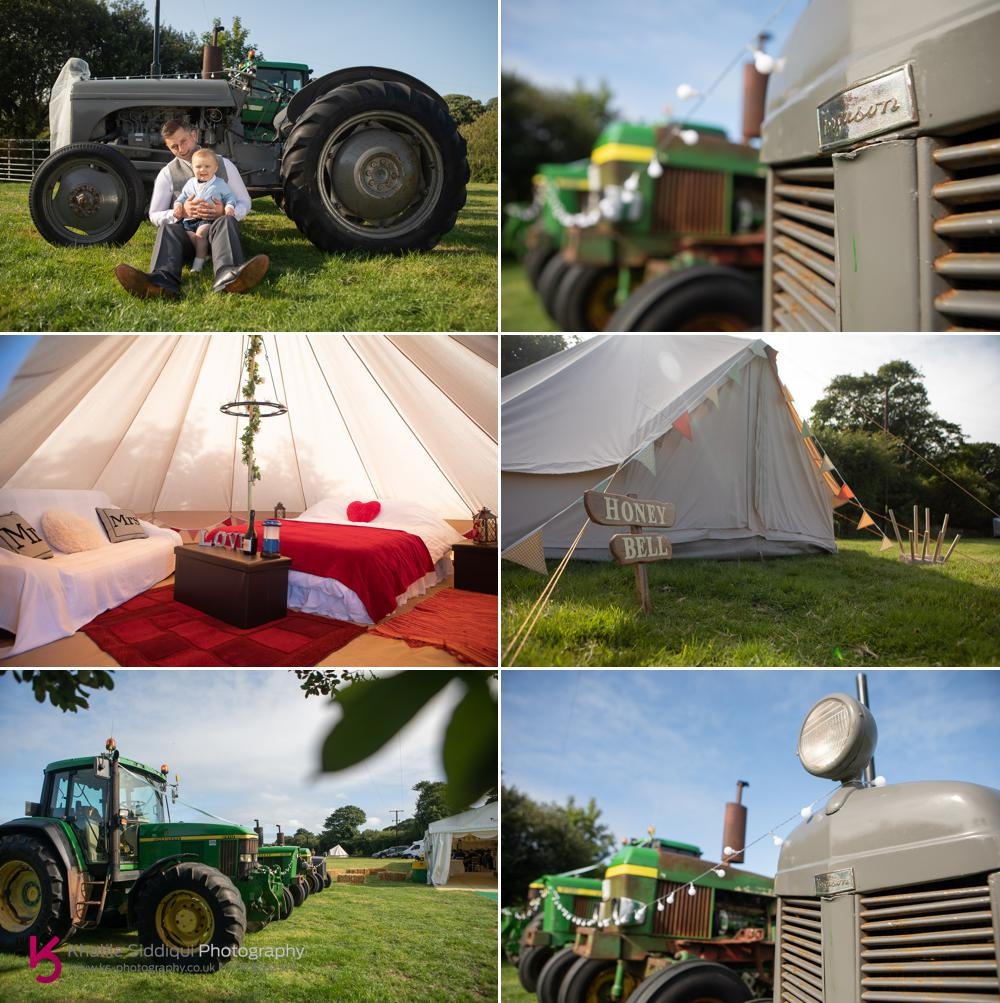 It was such a lovely evening, everyone was just enjoying the late afternoon sun, blowing the bubble blowers that Sophie and Adrian supplied the kids, and during a moment of playfulness someone commented on the size of Adrian ring, comparing it to 'The One Ring to Rule Them All' as in 'Lord of the Rings'. This thing was MASSIVE, I could easily fit a pound coin inside of it, and two of the girls could fit a finger in each!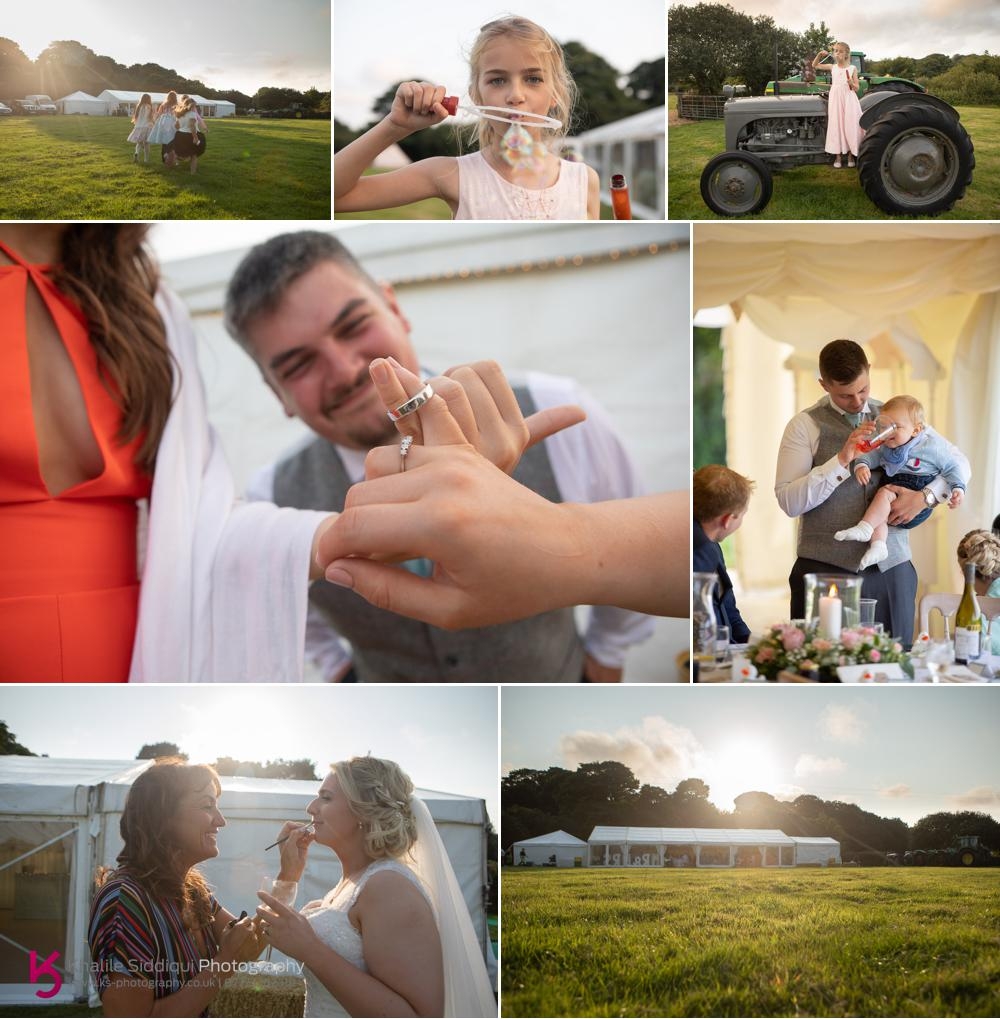 After Tams did a change of makeup for Sophies evening look, it was time for the cake cutting and first dance.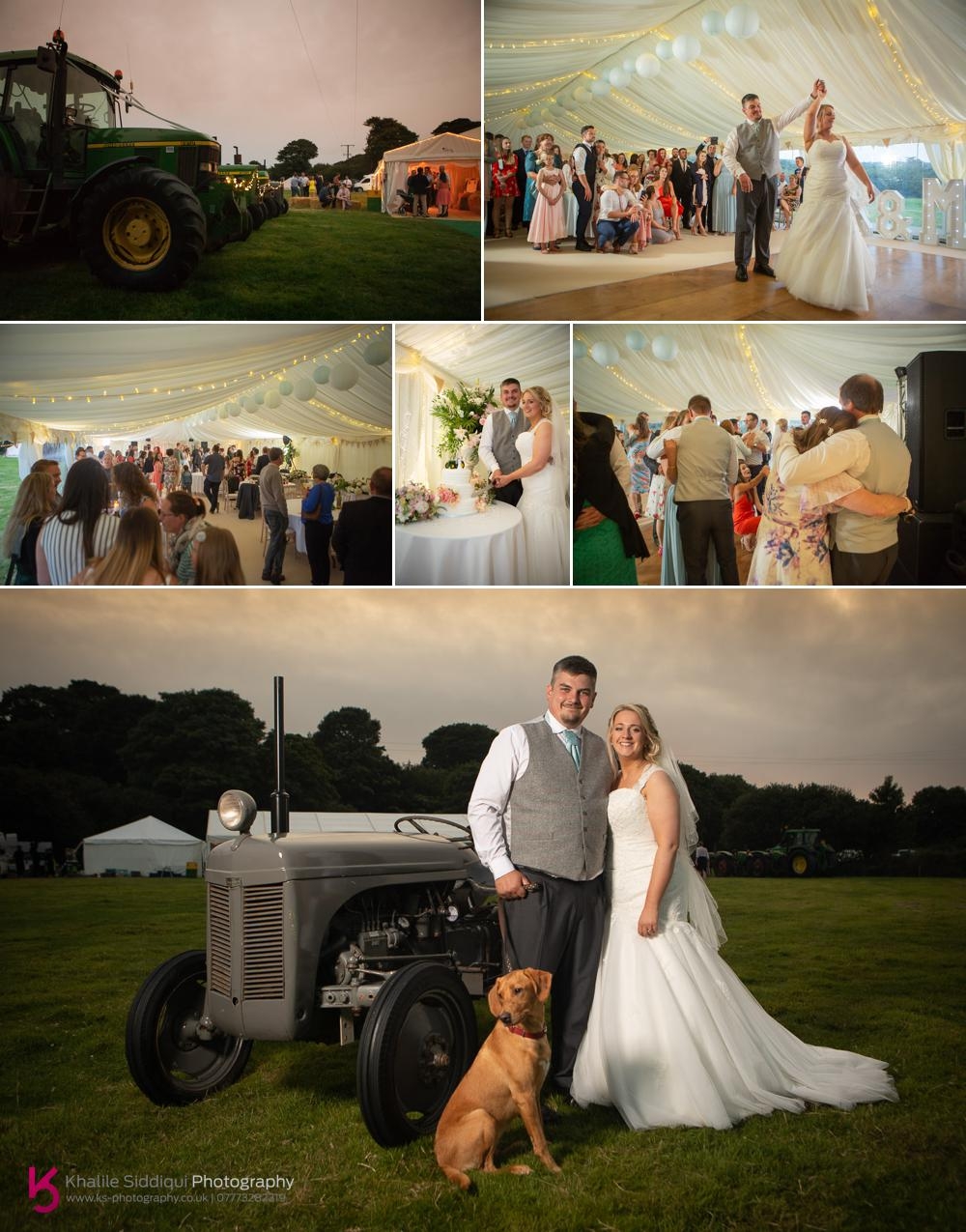 Dearest Sophie and Adrian, thank you SO much for inviting us to be part of your very special day, Tamsyn and I had a ball!

If you're planning your own wedding, be it big or small, home or away, please do check out our main weddings page for loads of helpful information to consider when booking your wedding photographer.

Lots of love

K&T xx

Imagery - Khalile Siddiqui Photography
Makeup and Beauty - Tamsyn Siddiqui Makeup Artist and Beauty Stylist
Church - Crowan
Photos Location - The Clowance Estate
Marquee - Absolute Canvas
Catering - Wheal Dream
Dress - Brides To Be of Falmouth
Suits - Little Anne Maids
Bar - Young Farmers
Hair - Joy Louise
Flowers - Trebilcox
Car - Treverbyn Cars