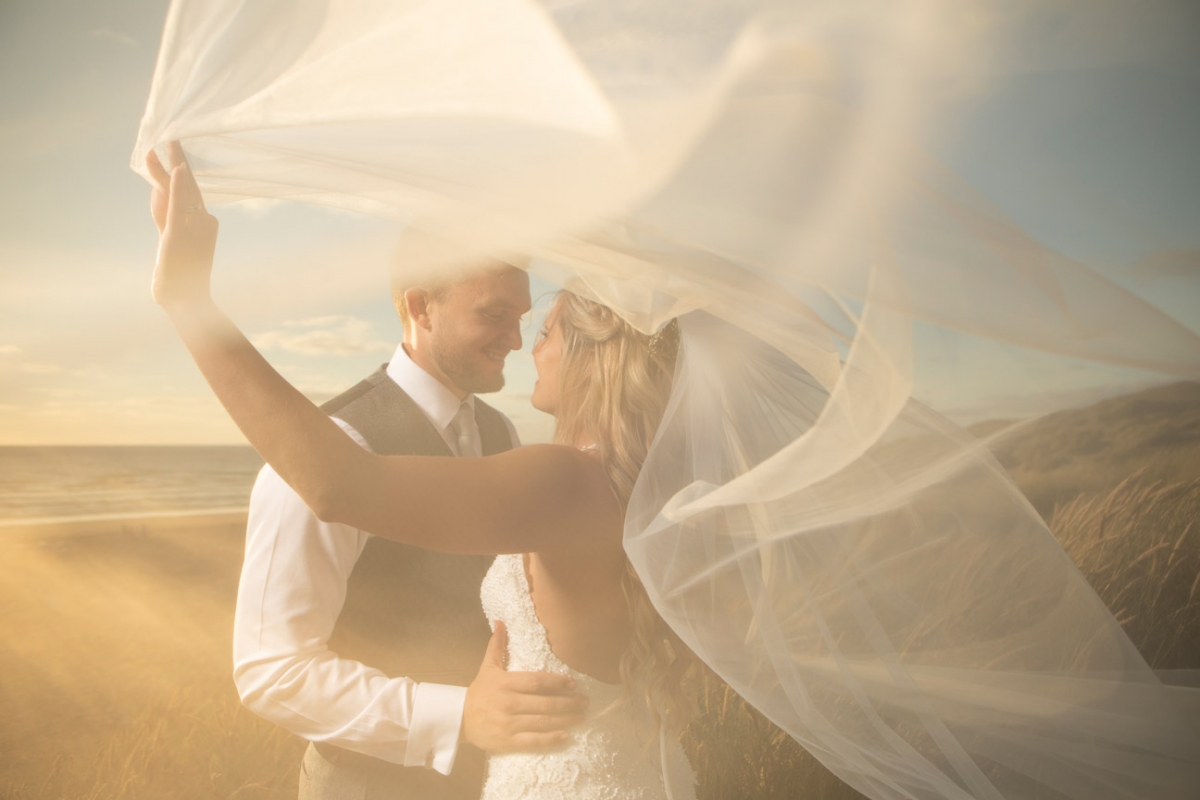 Cornish Marquee Wedding - Hannah & James
Share on Facebook Share on Twitter
14th September, 2018
---
We just wanted to drop a quick note to say thank you, thank you and thank you again!! We had the best day ever and you played a huge part in that! You made two very awkward individuals feel at ease in front of the camera and moved around seamlessly without us even noticing you were there most of the time!! Everyone commented on how great you were and how it showed how much you love your job. We cannot wait to see your fantastic pictures and look back on the memories that will last a lifetime!! Thanks again! Next time youíre in Caterham youíll have to stop by for a cuppa or maybe a rum punch!!! Love Hannah & James x


Hannah and James booked us for their traditional Cornish marquee wedding after getting a tip off from friends in the area about our photographic services. These very special friends not only gave Hannah and James advice on wedding services, but they even gave their land over for the site of the 'Absolute Canvas' marquee.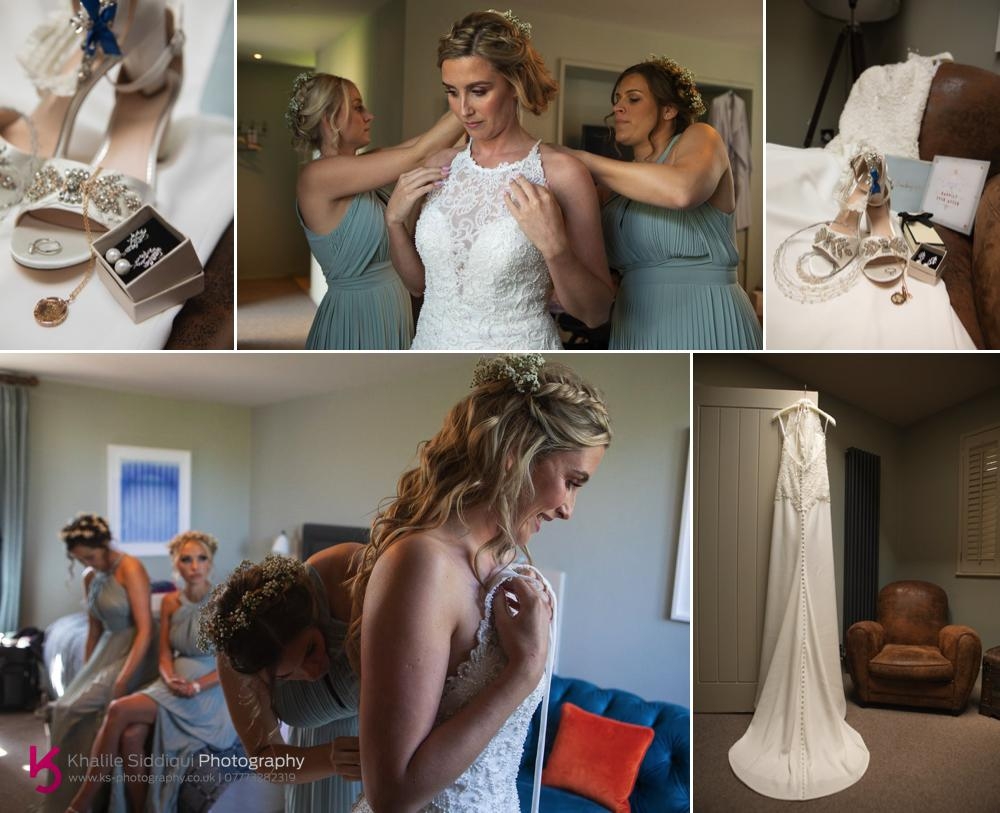 Despite this wedding almost being in walking distance of my home my day started with meeting Hannah and the girls getting ready at 'The Plume Of Feathers' in Mitchell, normally about fifteen minutes drive from home, but being August bank holiday I aired on the side of caution and headed off a bit early. When I arrived I found all in hand, with Hannah and her seven bridesmaids raring to go, after receiving help from 'Charlotte Albert' for makeup and 'Emma C' for hair.





After an extensive search Hannah found her stunning 'Madison James' gown at 'J&J Designs Bridal' in Newcastle-Under-Lyme near her home town where she grew up.





Hannah and James hired themselves a silver 'Landrover Defender' as their wedding car from 'Holmbush Car Hire' in St.Austell, and gave the honour of driving it to her brother Joe.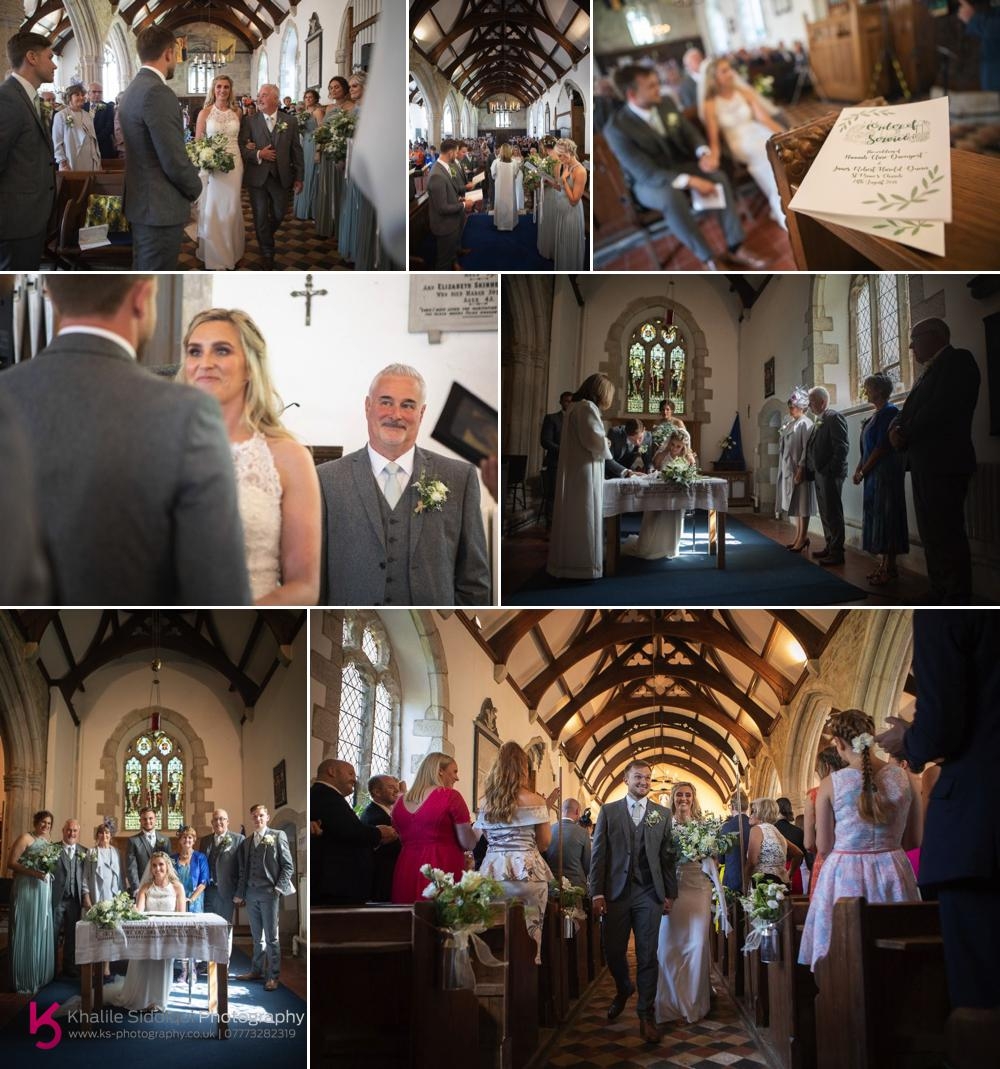 It was a packed house in the church with one hundred and fifty of their friends and family filling the place, and making quite an extensive confetti tunnel for Hannah and James exit through.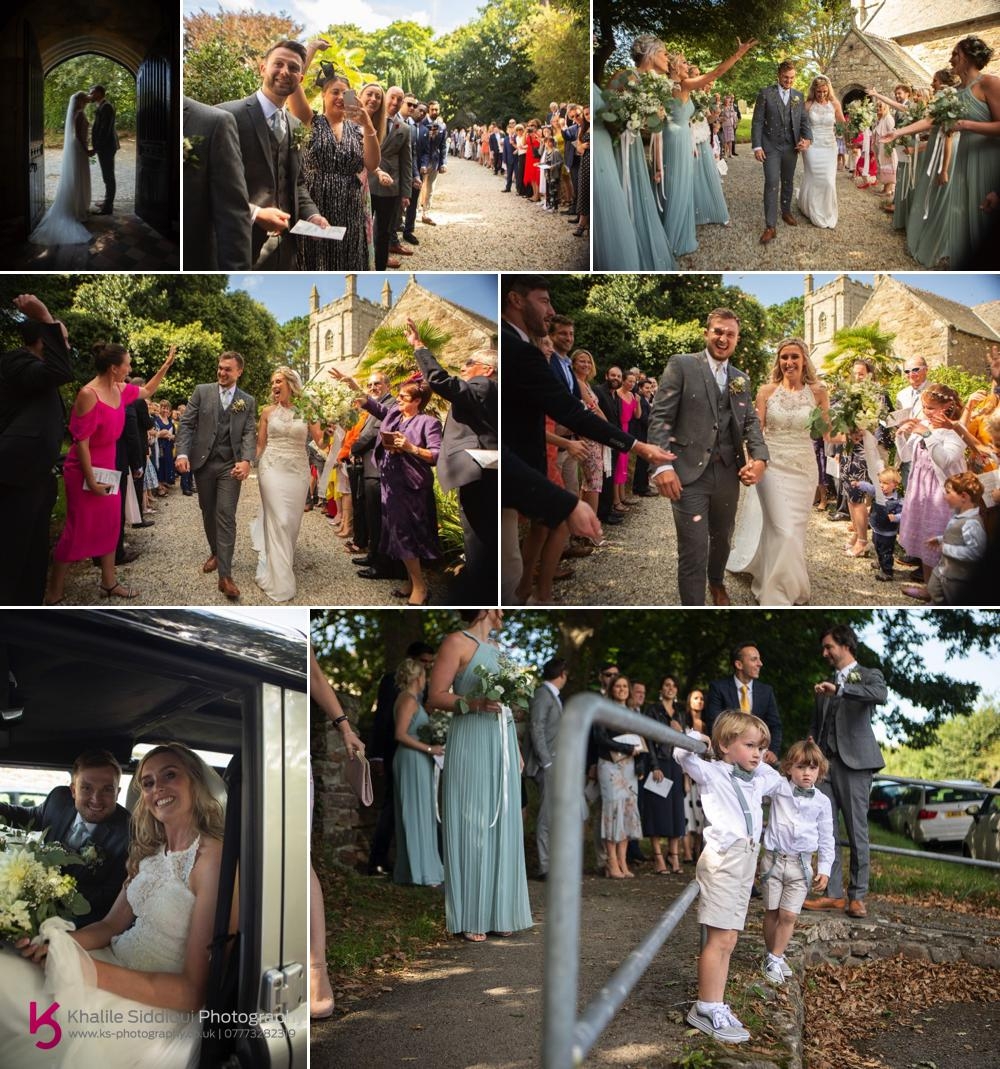 Hannah and James wanted to give their guests time to get to the Marquee before their arrival, so we stopped in a little orchard right by the field so they could have a little moment to themselves.





With the bank holiday traffic we were about fifteen minutes late getting to the church, then with the service running on by about half an hour longer than planned, we had to crack straight on with the group photos.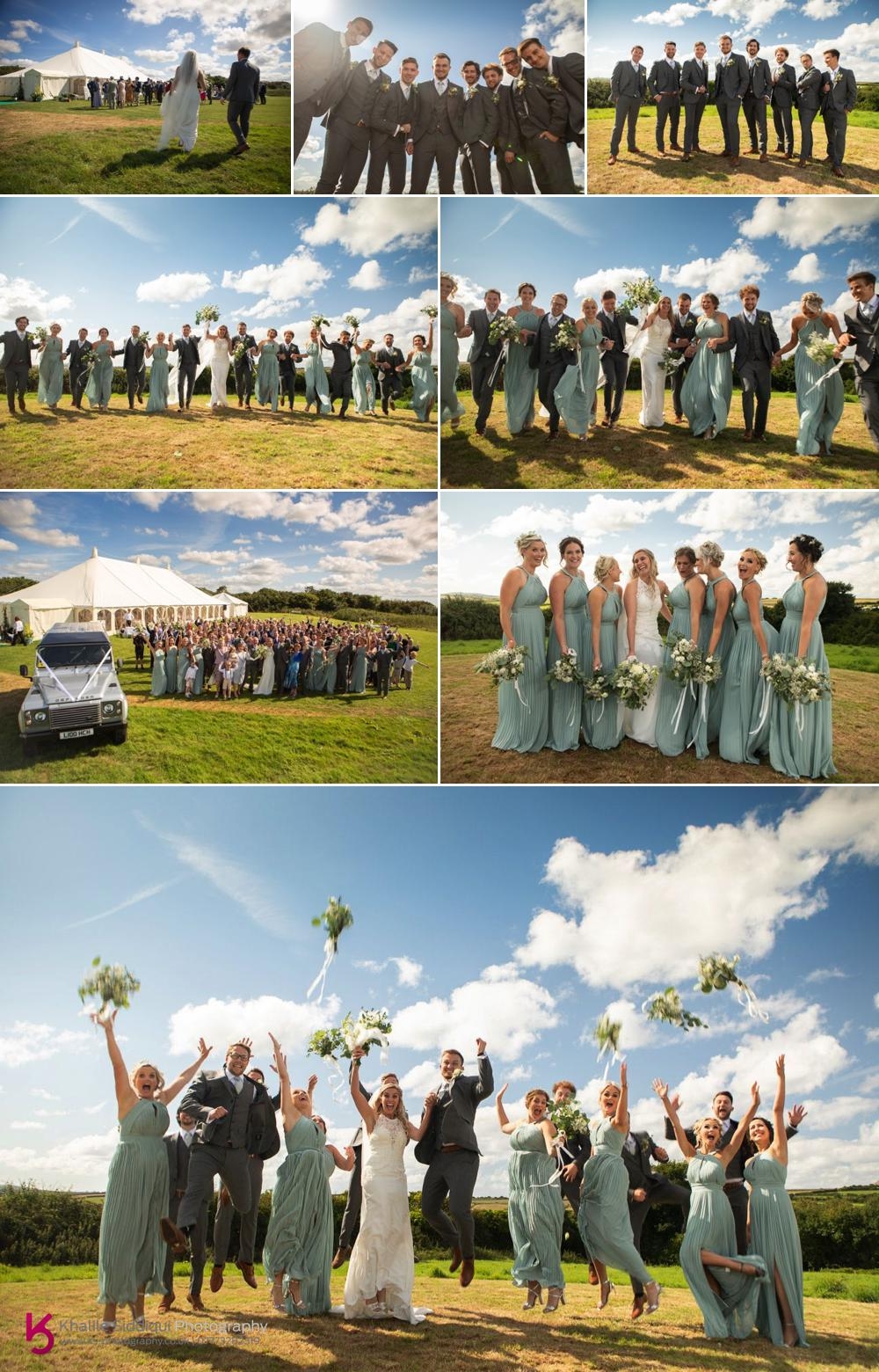 Hannah and James had lots of lovely little touches inside their marquee, not least the rum punch James' dad insisted on making being an expert from the West Indies!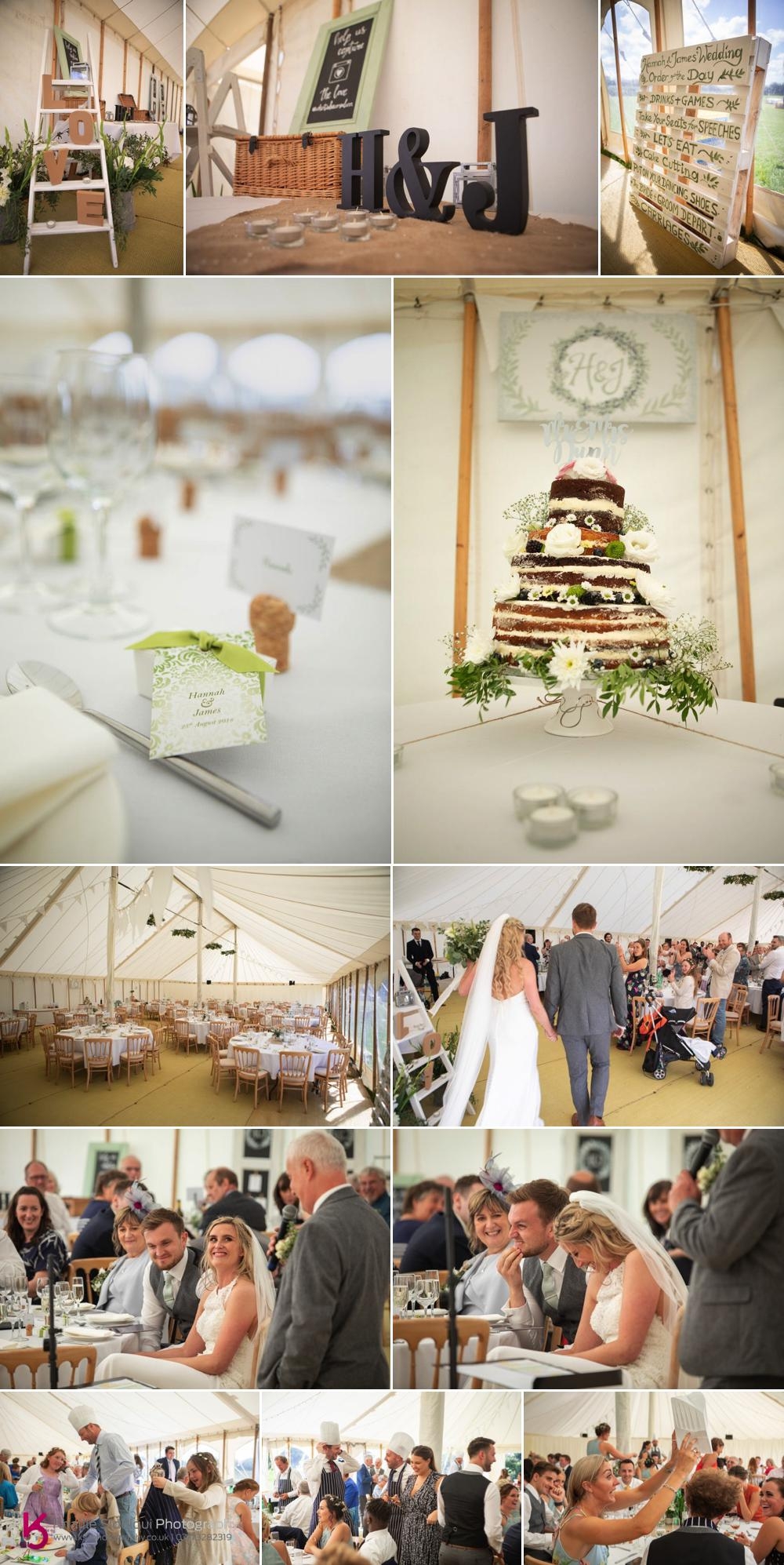 Hannah and James had lamb cooked by 'The Good Food Company' for their main dish, and chose a guest from each of the tables to do the carving for their own table. Always a great photo opportunity!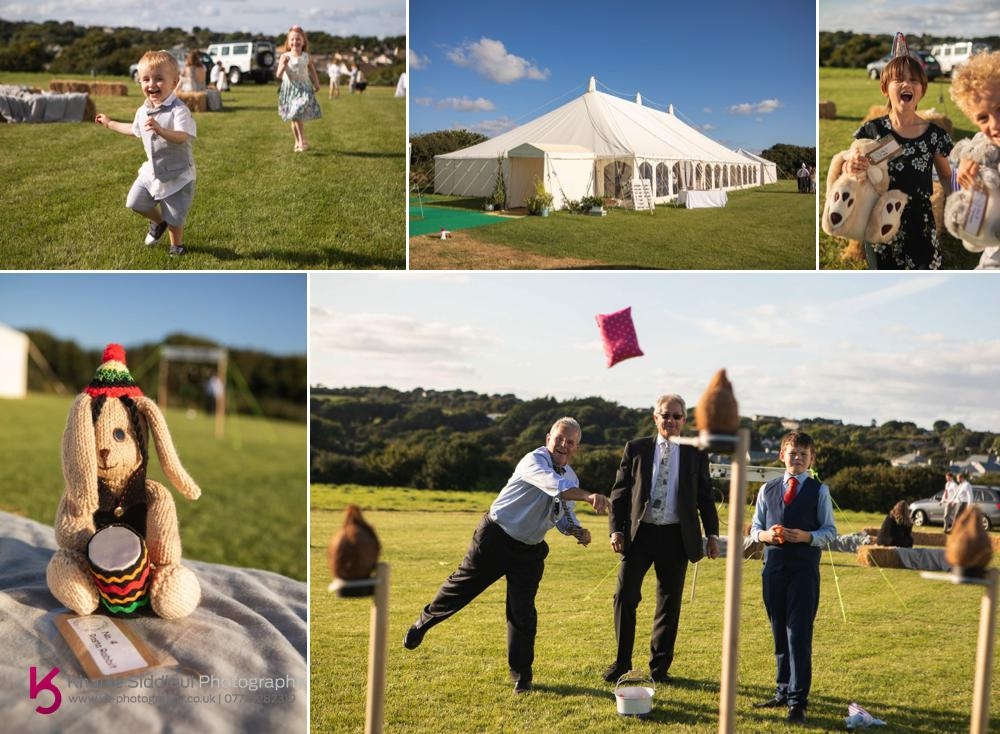 On both the Friday and Sunday of the bank holiday it was pretty damp and miserable, but on Hannah and James' wedding day it was gloriously warm and sunny, and a real treat to bask in. So the guests were more than happy to amuses themselves with all the field games Hannah and James had laid on while I got to get my first ever experience of driving a Defender, as I drove Hannah and James down to Perranporth beach for some late afternoon sun couple photos. I didn't quite know what to expect when we I arrived, as I had a tip off that the tide was really high, and with it being August Bank Holiday you can get up to one hundred thousand people on that beach, but where there's a will there's a way!!! (and a bit of Photoshop doesn't hurt)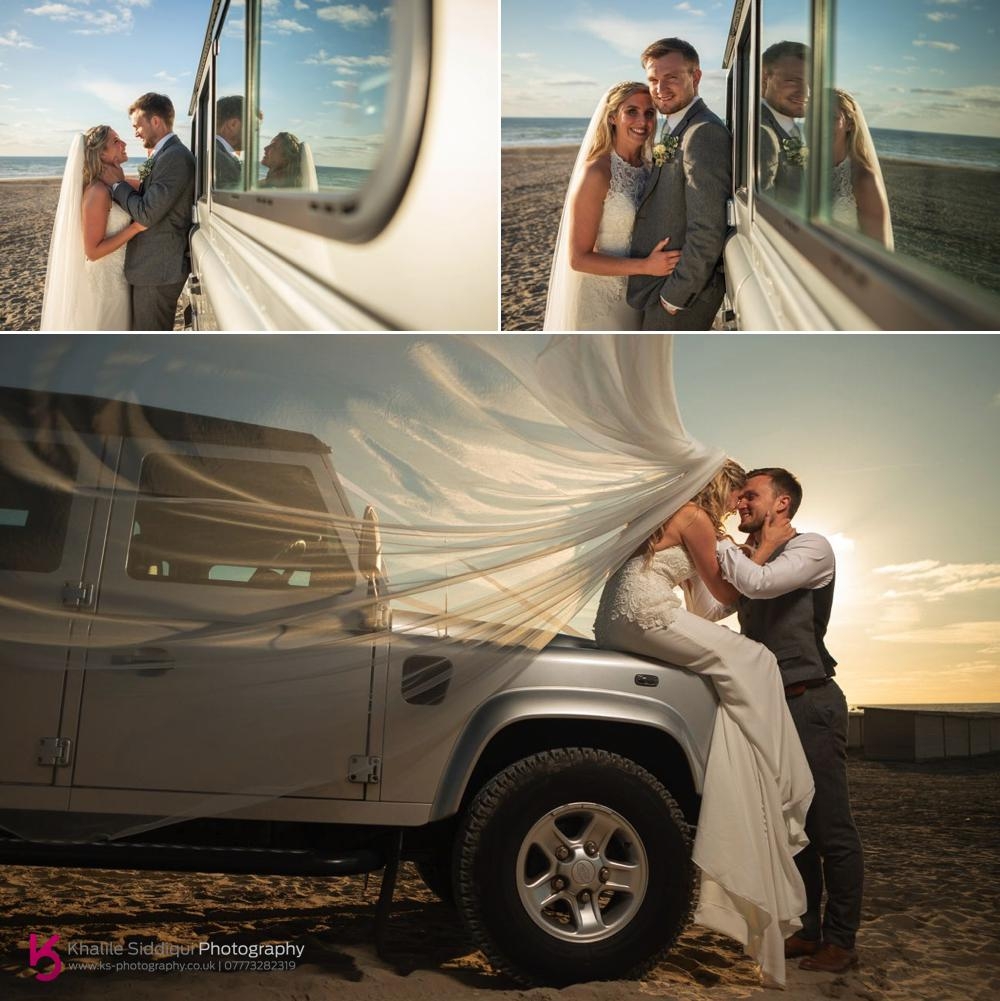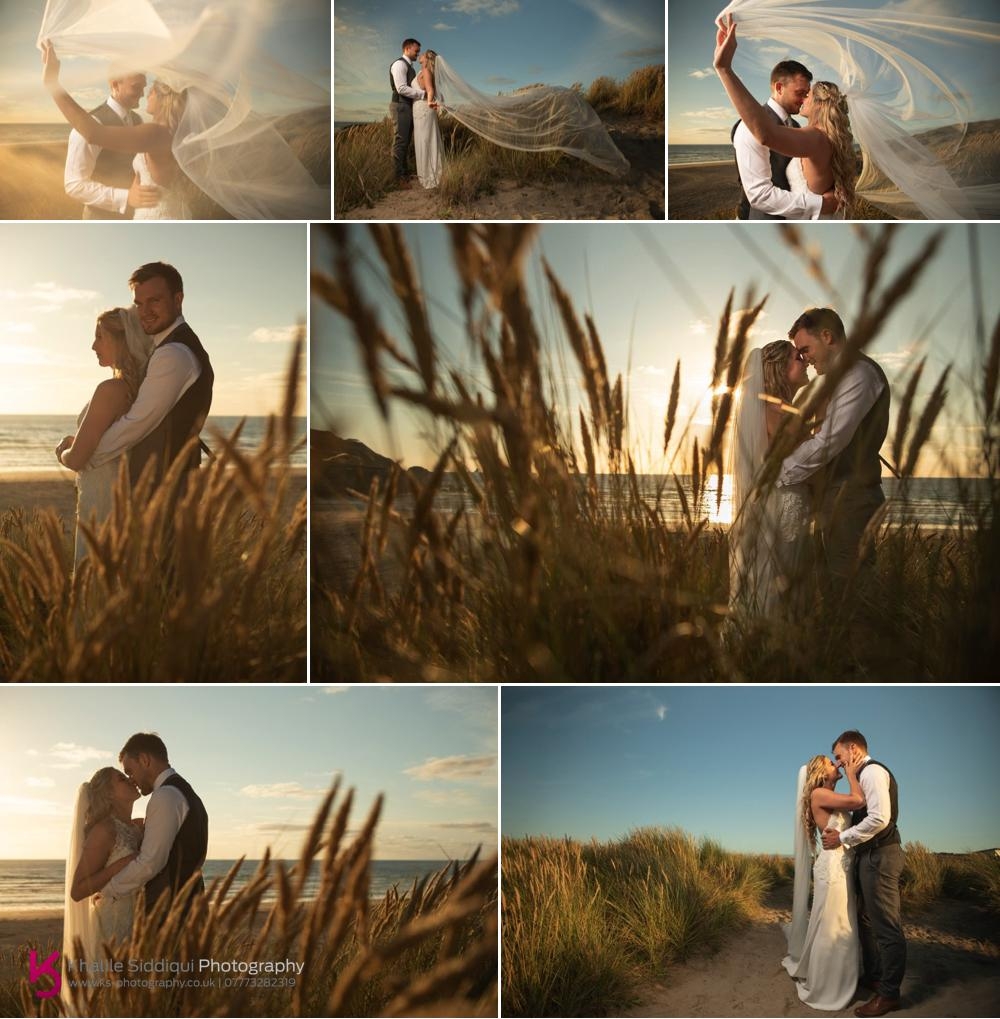 We parked behind The Wateringhole, Europes only bar actually on the sand of a beach. Now I knew people weren't allowed to park behind there, but with it being a Landrover driving onto the sand with white ribbons I thought we'd be safe for ten minutes, but just as were were finishing I heard someone calling up to us, and would you believe it, it was a traffic warden!!! But after explaining I wouldn't normally park there, and that this was a real wedding with a Landrover wedding car and that we were now leaving he just smiled and waived us on our way.

By the time we got back to the marquee the band 'Vivo' who had travelled down from London were ready and raring to go with the first dance.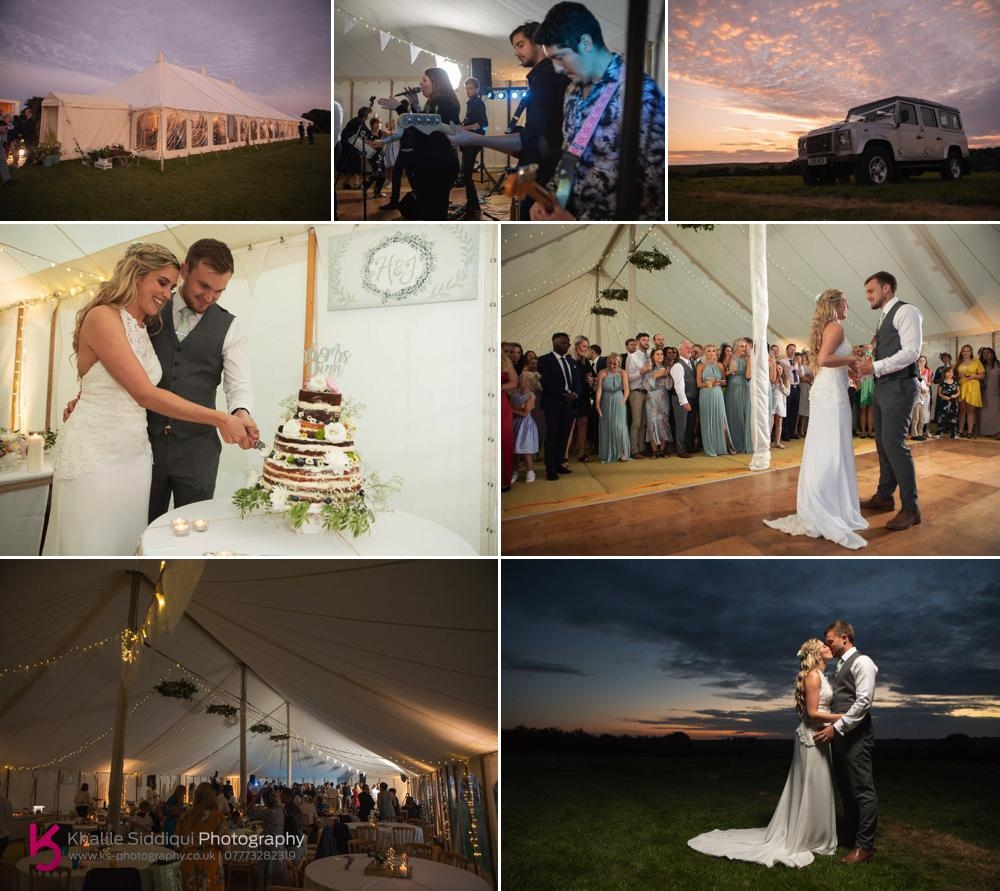 Dearest Hannah and James, thank you so much for entrusting the memories of your wedding day with us, I hope you're not disappointed!

If you're planning your own wedding, be it big or small, home or away, please do check out our main weddings page for loads of helpful information to consider when booking your wedding photographer.

Lots of love

K xx

Suppliers:


Marquee - Absolute Canvas

Makeup - Charlotte Albert

Hair - Emma C (Carlise)

Car - Holmbush car hire

Suit - Next (Tailored)

Dress - Madison James from J&J designs Bridal (Newcastle-under-Lyme)

Caters - The Good Food Catering Company

Band - Vivo from London

Favours - Davenport Chocolates