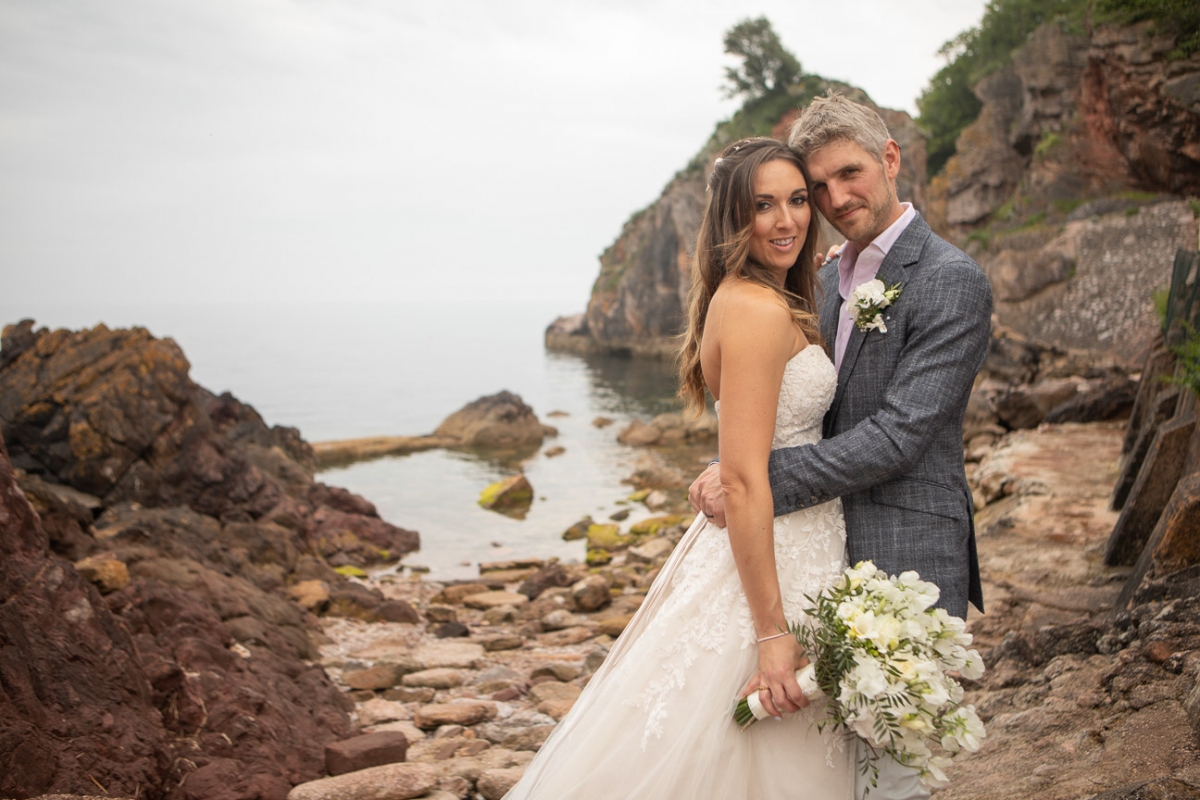 Cary Arms Wedding Photographer - Melissa & Jeremy
Share on Facebook Share on Twitter
5th July, 2019
---
"Would definitely with no doubt recommend Khalile, he's a very talented photographer and put us at ease on our wedding day, he's enthusiastic and kind , he always has amazing ideas for photos and it was great to have him take our photos at our wedding. He always knew what to say and how to get the best shots , what an amazing guy ! Thanks Khalile . Jez n Mel"


When Mel & Jez came to me looking for a Cary Arms wedding Photographer on the web enquiry form they just said the source of their referral was a 'Friend'.
But this friend must have been really convincing as Mel booked me without even speaking with me. When we got to a couple of days from the wedding I thought I'd better try and have a conversation so spoke with Mel via a really bad line but I heard enough to hear the friend that recommended me was my brothers (Who lives on the other side of the country) best friend Laura (Thanks Laura).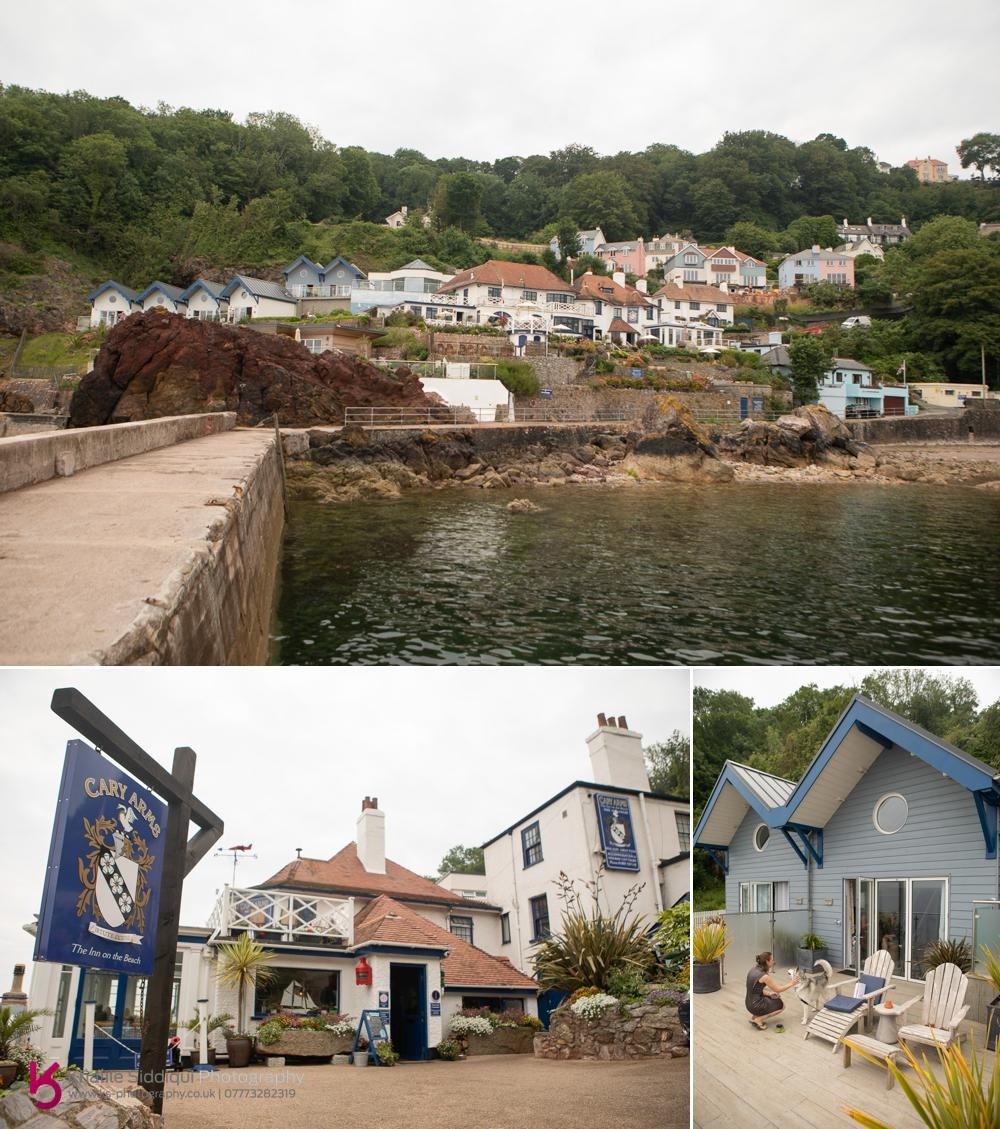 It's been years since I've been to Babbacombe, the last time was when I was on a school journey in my junior school, so I made sure I got there really early to have a wander around to get photo ideas. It certainly is picturesque and a very nice place to while away some leisure time, but I was there to do some work, so I headed over to meet Mel early who was getting ready in one of the beach huts.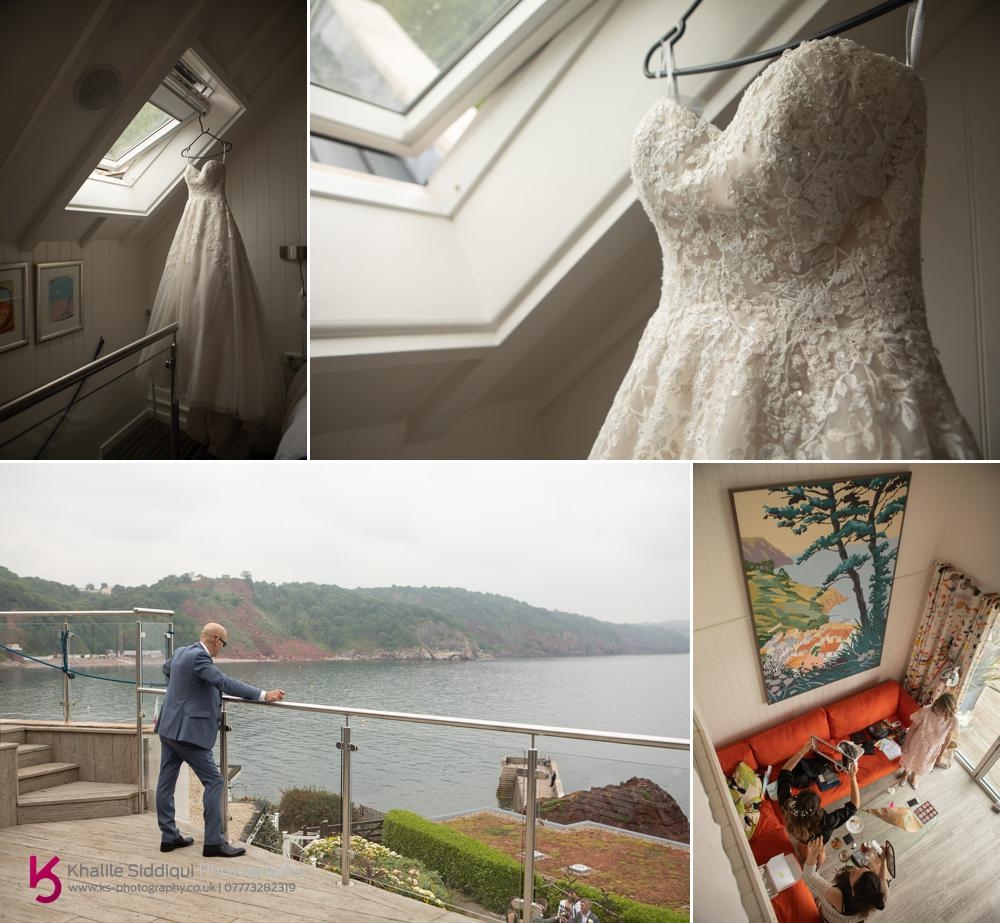 This was to be a very intimate wedding, just a little more than an elopement, as Mel & Jez only had four friends there and six parents, so only booked me for three hours as it was a midweek wedding, so I wasted no time in getting snapping away. Starting with Mel's STUNNING dress she bought from Wed2B.





When I arrived Mel was just having her finishing touches done with makeup by Fiona Miller and hair by Alexandra Adamson, but these clever ladies only had the one lady to work on as Mel's maid-of-honour was an extremely helpful gent called Mark.





The ceremony took place outside, just below where Mel was getting ready in 'The Pod'. A glass sphere just big enough for five people, so sadly I couldn't fit in, but as least I was about to capture all the beautiful floral arrangements by 'Fiesta Red' and a lot more angles.





After the signing of the register and the brief group photos we headed down to the beach for some couple photos.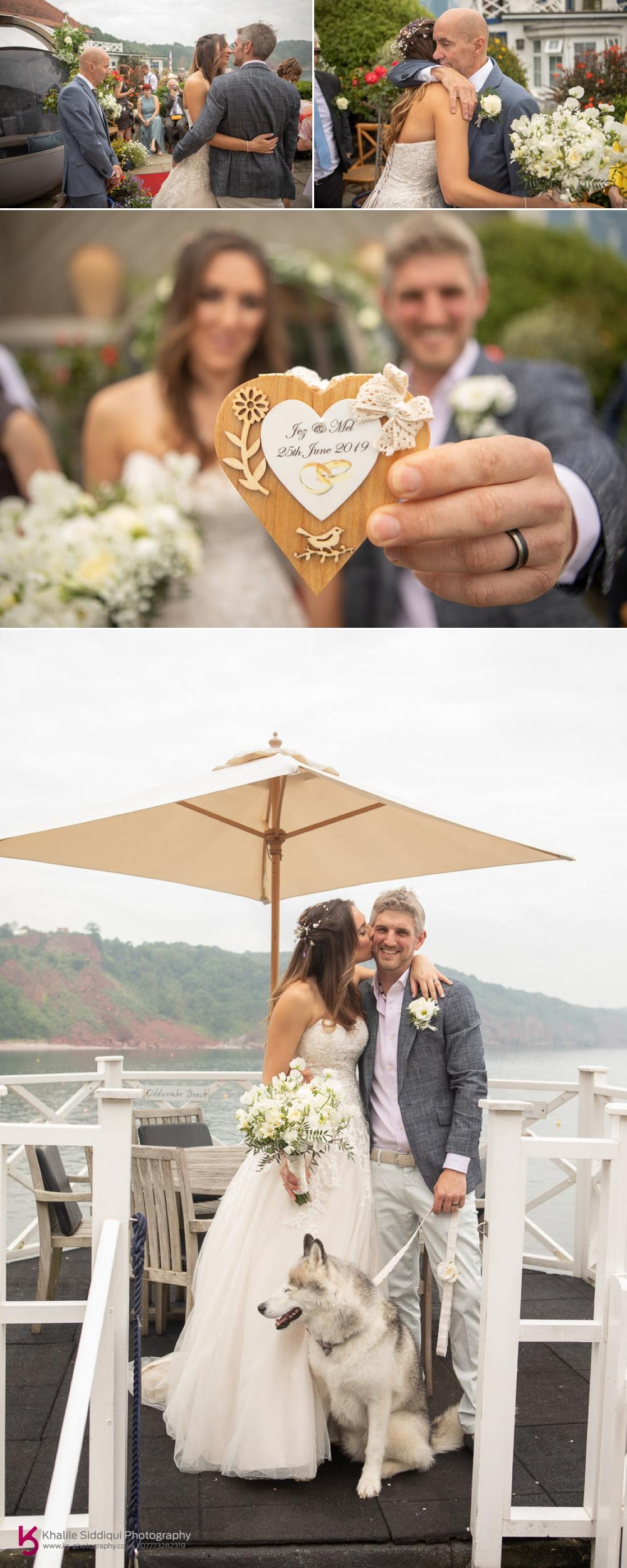 I have to say, I think Mel is possibly the most gung-ho and totally up for in bride I've ever had the pleasure of photographing. This might have something to do with her having her own mountain climbing company www.mbmountainadventures.com which is really deceiving as she's so laid back.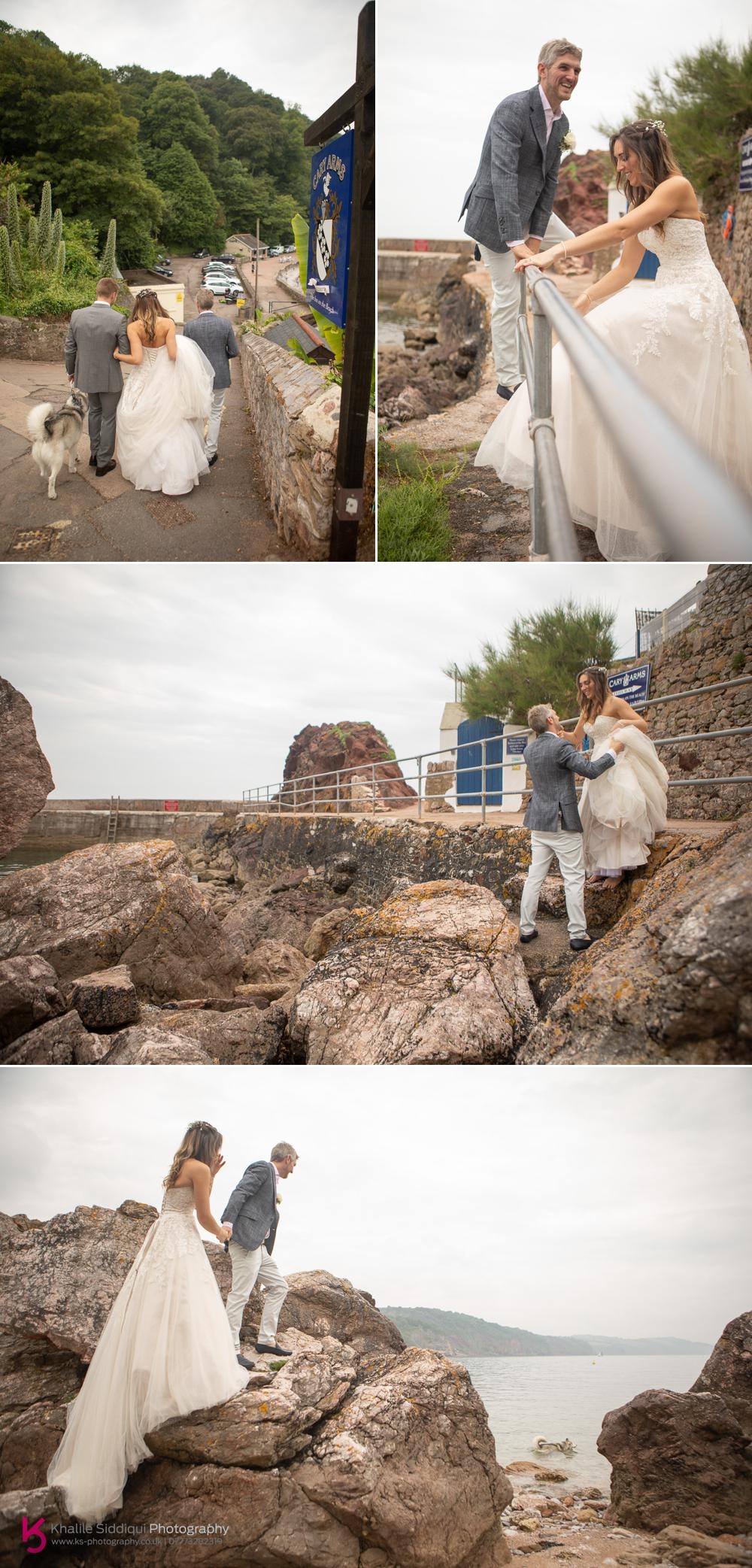 Because of the mountain climbing connection, I just HAD to utilise the giant rocks on the beach, and of course Mel & Jez were only too happy to oblige.





We even got their twelve year old Husky 'Shadow' involved.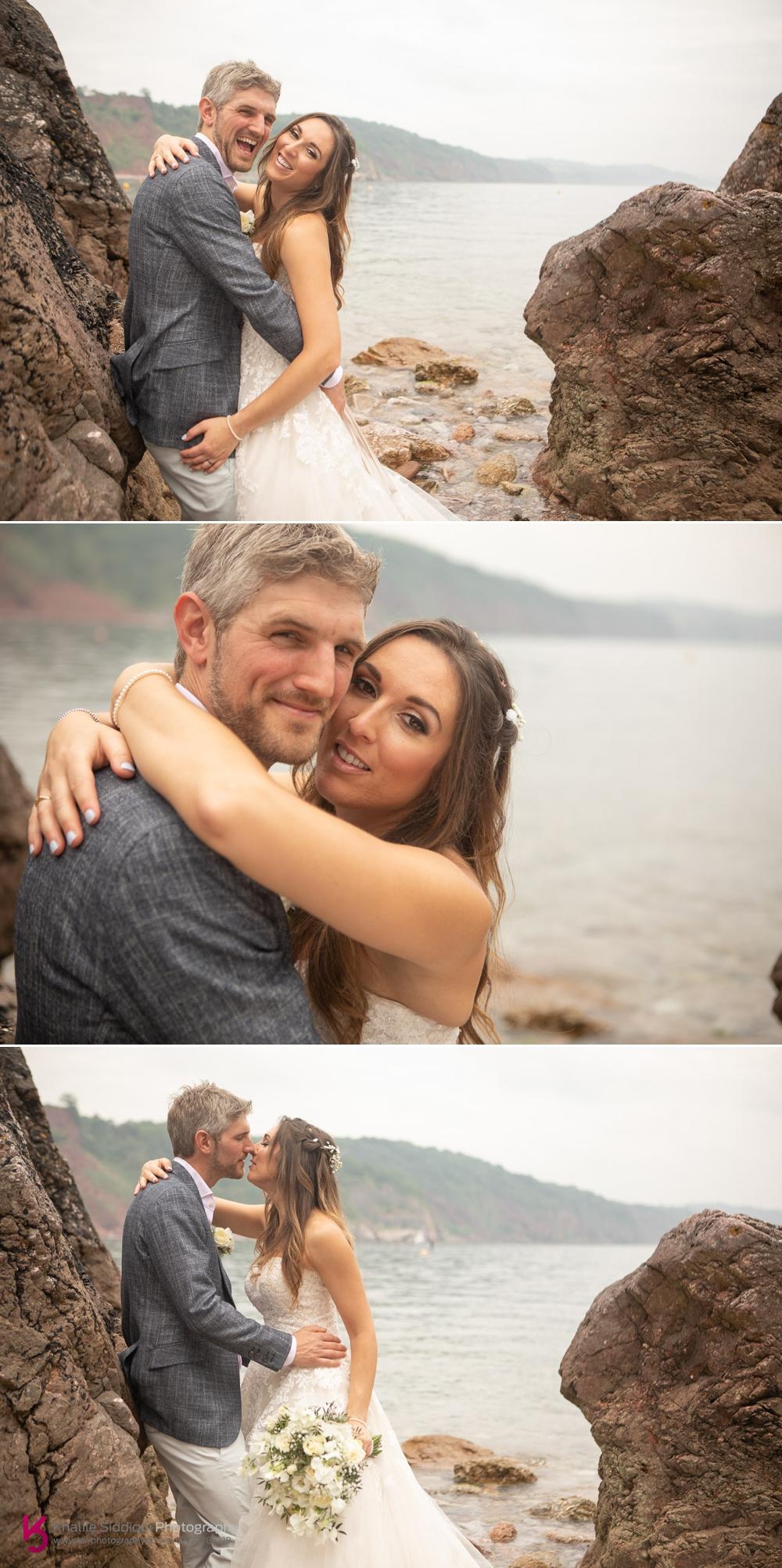 It might not have been sunny, in fact there was a slight see mist, but MAN was it warm.





Then we moved on to a second smaller beach, but with all the rocks showing it looked totally stunning.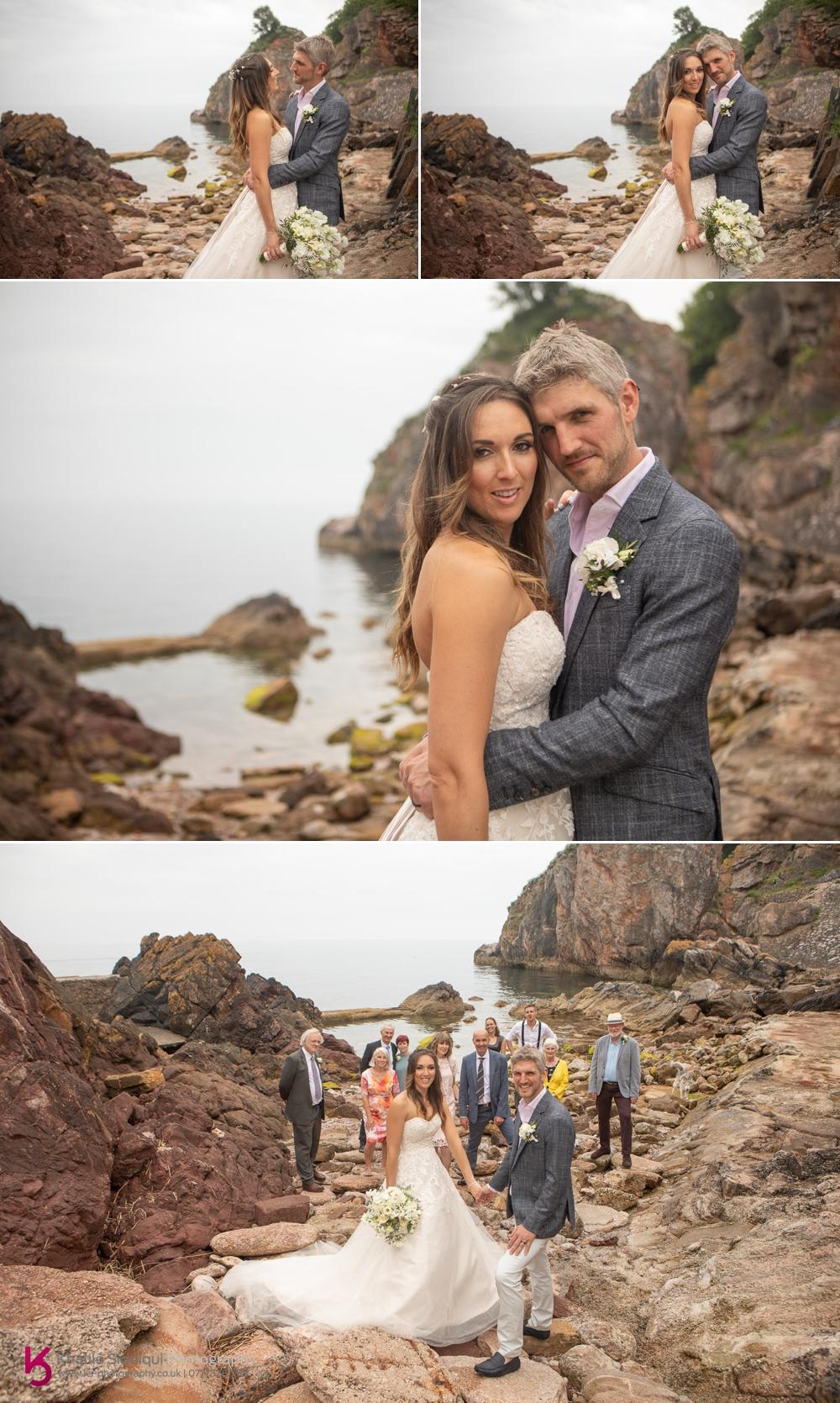 And because it was so lovely I thought it'd make a great location for a group photo of all the guests.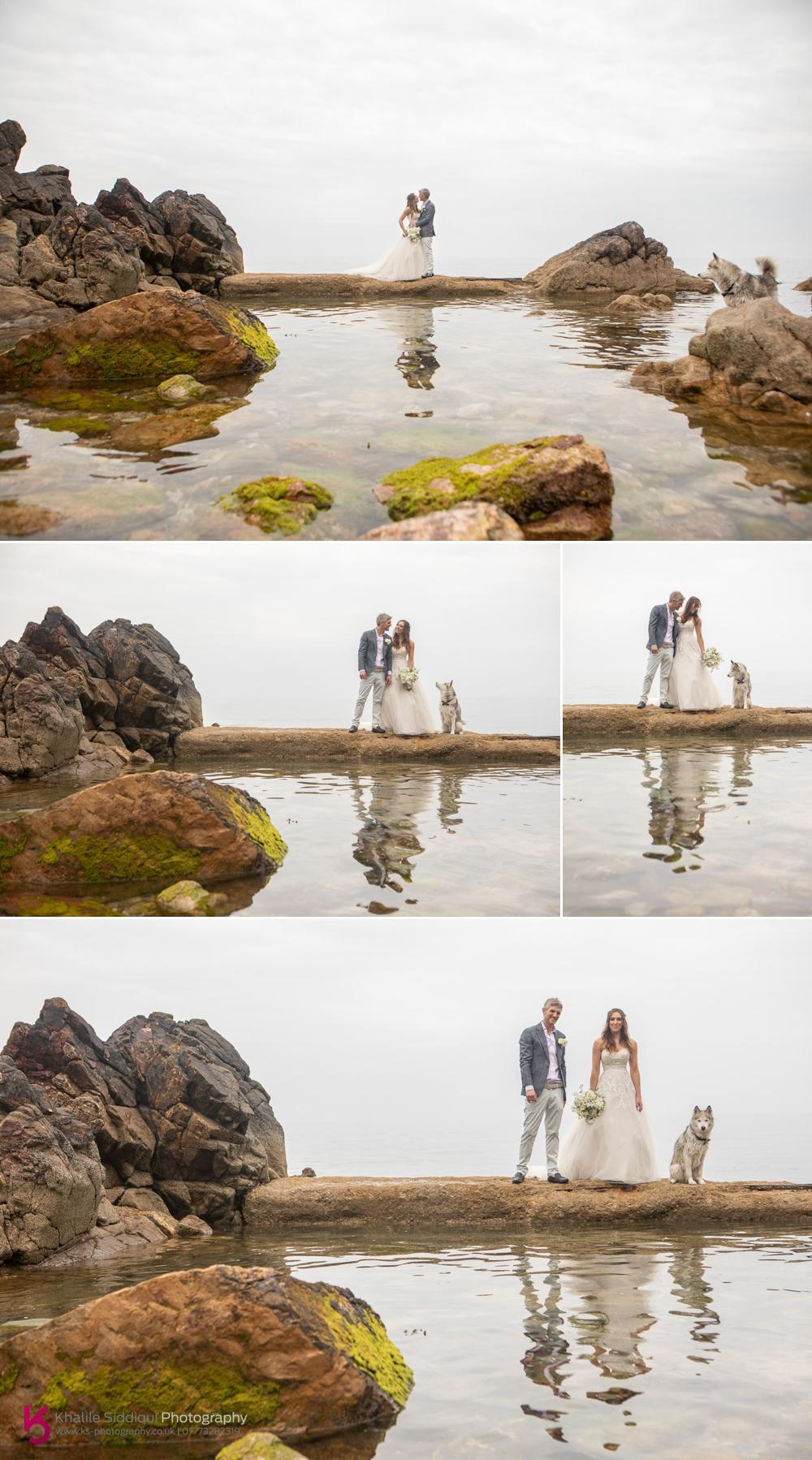 When I made a suggestion about climbing over to this little stone jetty I didn't expect them to go for it, but of course they did!!!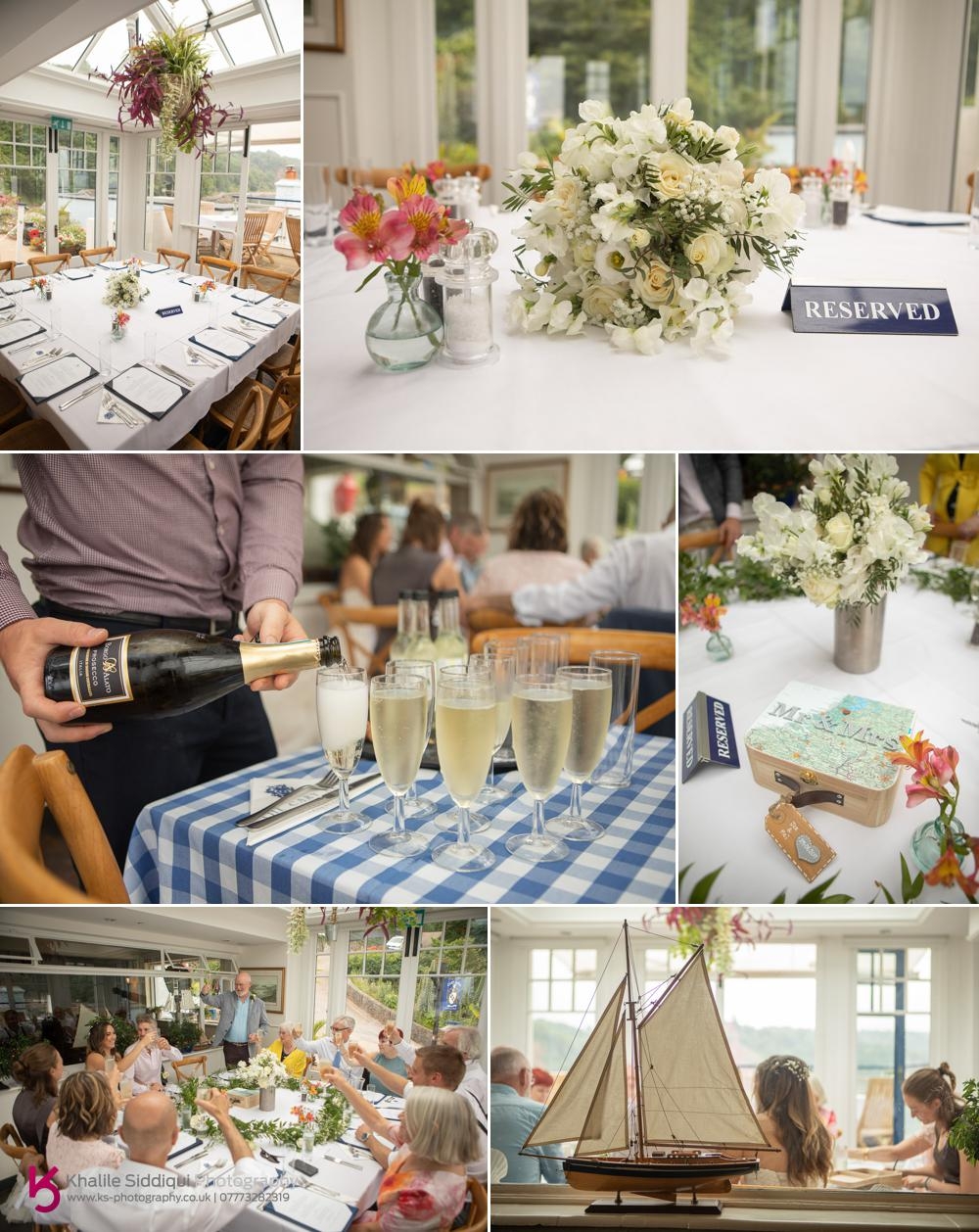 Dearest Mel & Jez, thank you SO much for asking me to be part of your very special day, it really was an honour sharing the day with you. I hope you enjoy these photos for many years to come, and I very much look forward to coming up to Cheltenham to do that commercial shoot for you Jez, photographing all those restored classic sports cars for your website www.jworx.co.uk

If you're planning your own wedding, be it big or small, home or away, please do check out our main weddings page for loads of helpful information to consider when booking your wedding photographer.

Big love

K xx

Suppliers:
Ceremony Venue: Cary Arm, Babbacombe Devon
Dress from: Wed2B
Makeup: Fiona Miller
Hair: Alexandra Adamson
Flowers - Fiesta Red Florist