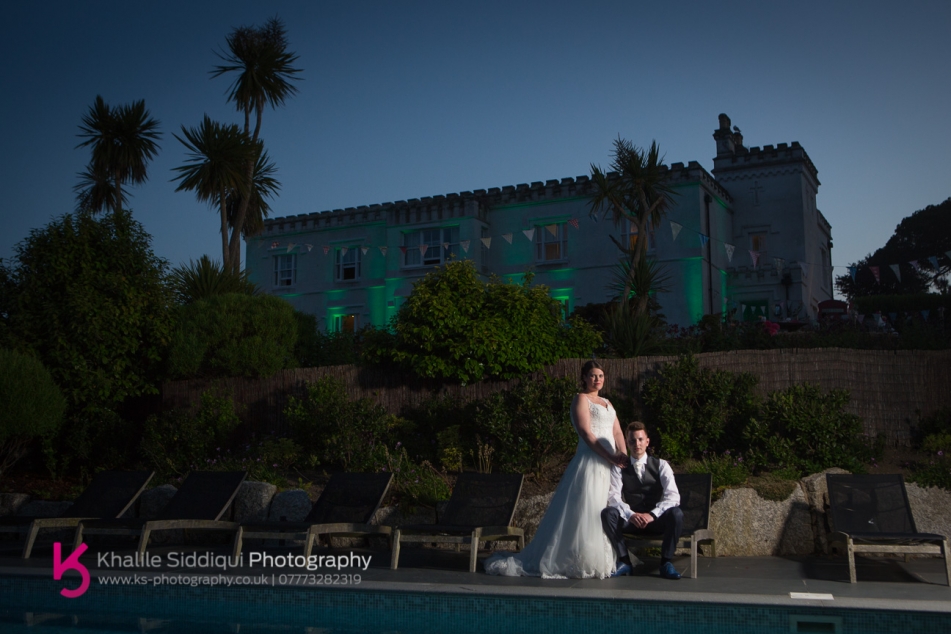 Polpier House Wedding - Hannah & Shane
Share on Facebook Share on Twitter
6th July, 2015
---
I was really flattered on Saturday when Hannah and Shane told me that they checked out other multi award winning photographers to cover their
Polpier House
wedding, but there wasn't any competition once they'd met up with us :0)
My day started at the beautiful Polpier House in Mevagissey where the wedding was based. And anyone who's been there will understand why its referred to as the Party house of Cornwall. You can just tell by it's dimensions and layout that it was designed and first built getting on for two centuries ago by a flamboyant socialite.
When I arrived Shane and the boys had just finished laying out the many details around the house and gardens. So we wasted no time with getting on with photos around the house and then headed down into the harbour for some photos.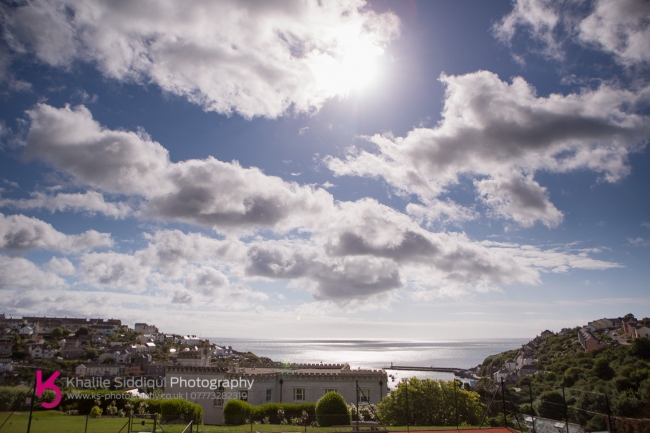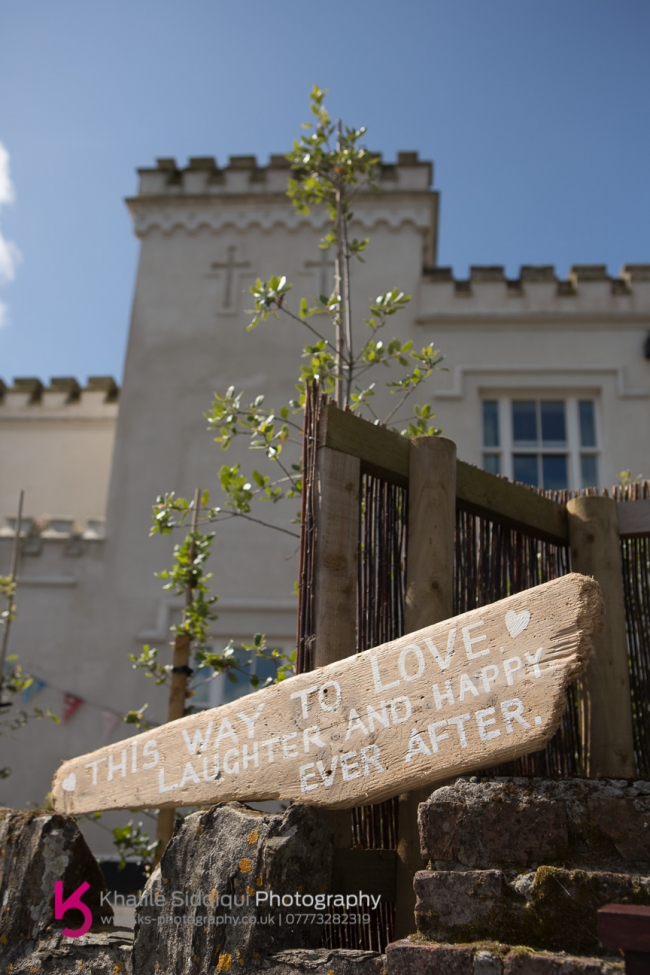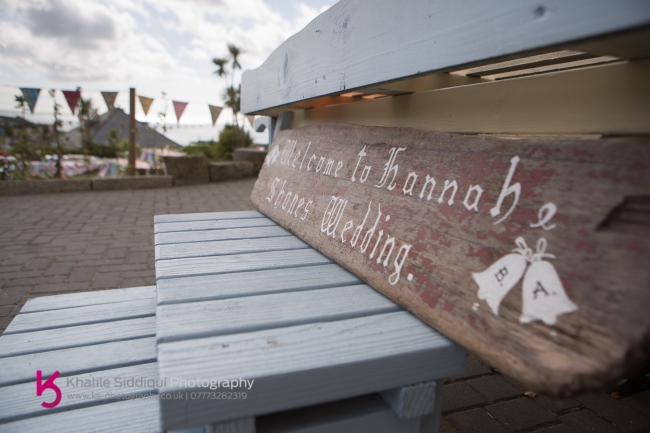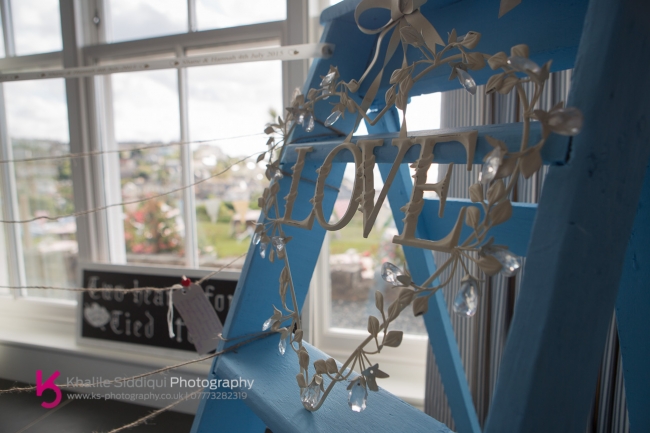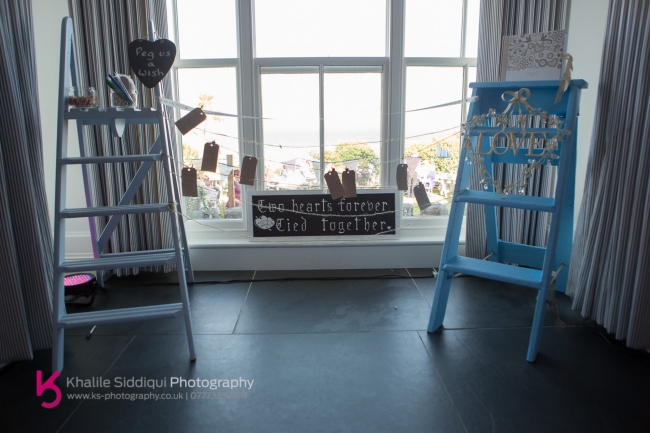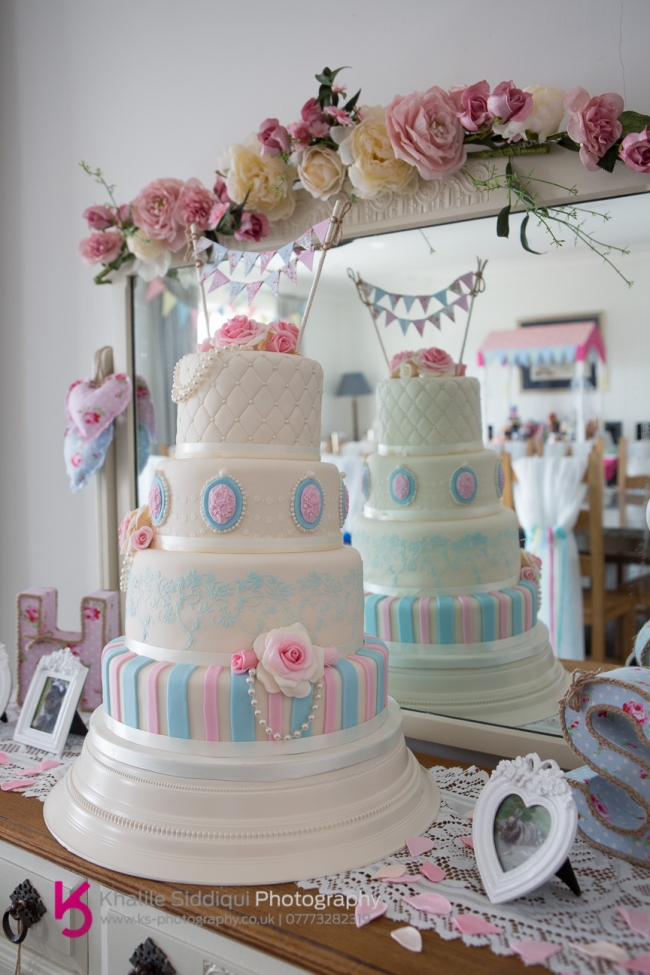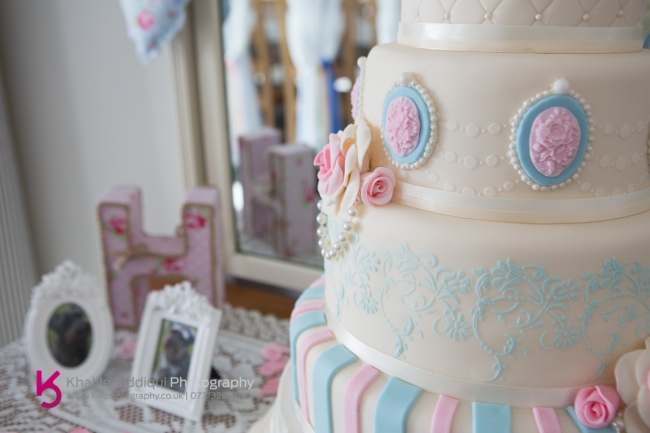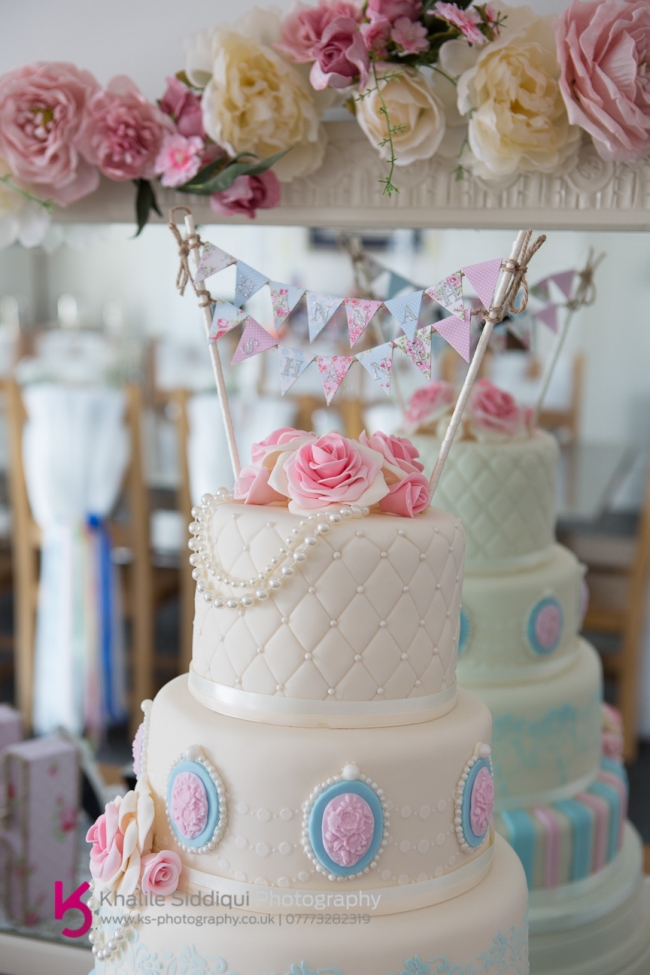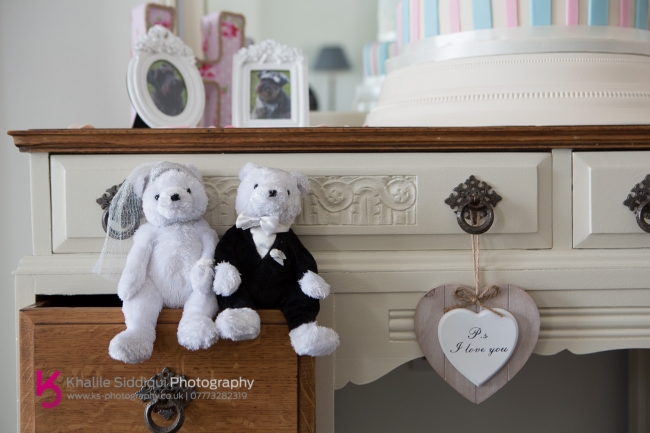 I couldn't believe the effort everyone put in to prepare for the day. Hannah's step mum made the cake (Not a pro....I know I couldn't believe it either), her dad bought, sanded down, painted and brought down from Rugby the dresser which was the cake stand. Shane's dad bought, sanded down and painted the 99 folding chairs into the three pastel colours. Hannah's Step dad painted all of the signs around the house and half of Mevagissey, and Hannah herself, I hope she doesn't mind me saying but lost five stone on the run up to the wedding, and looked BEAUTIFUL!!!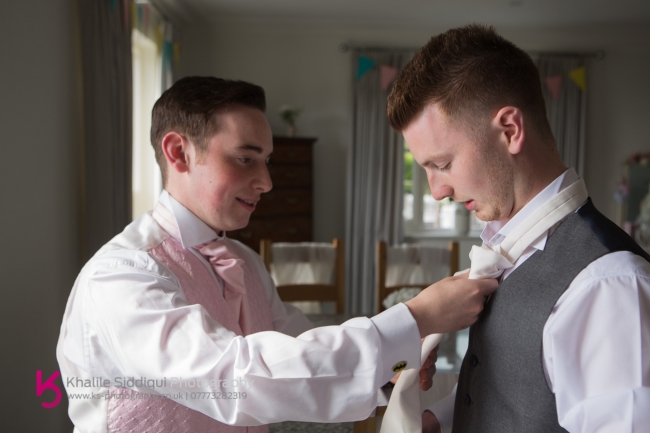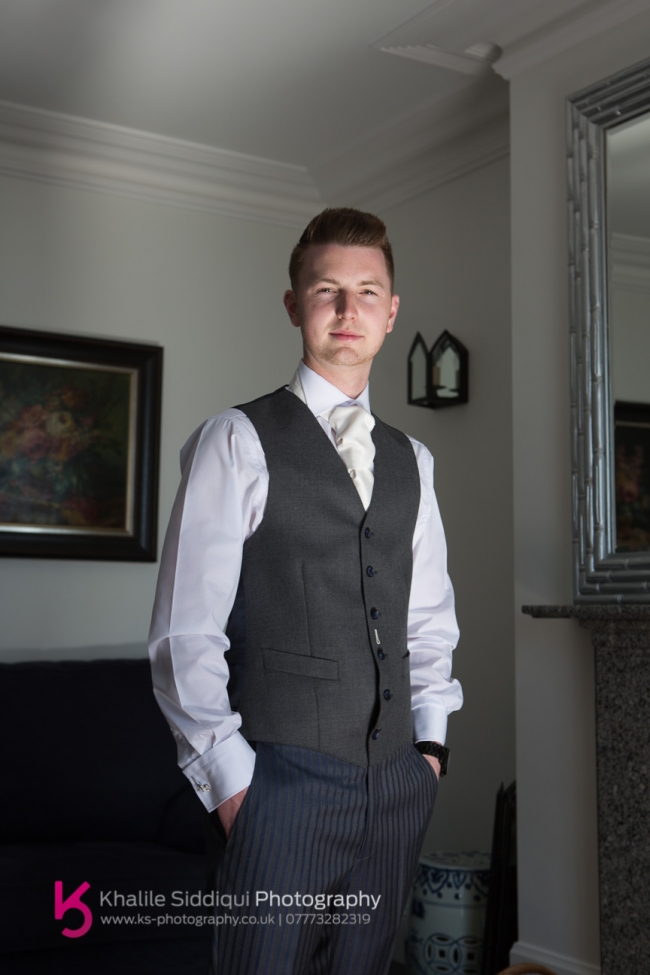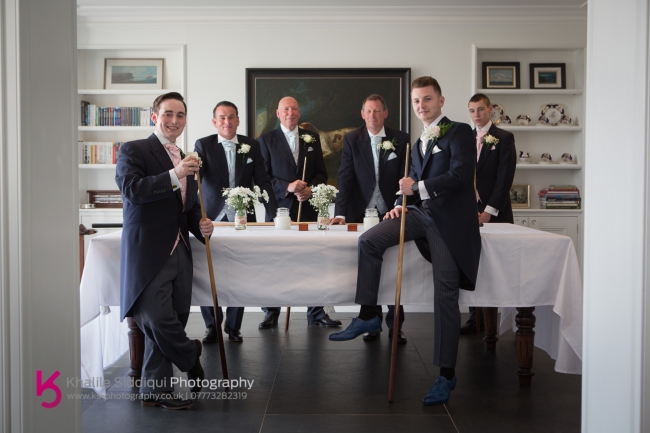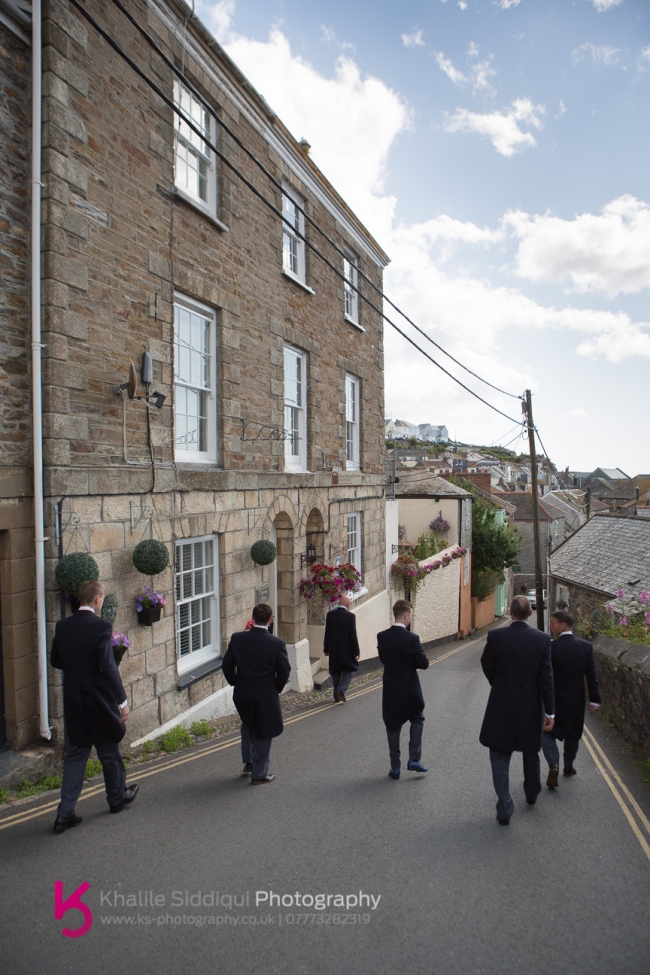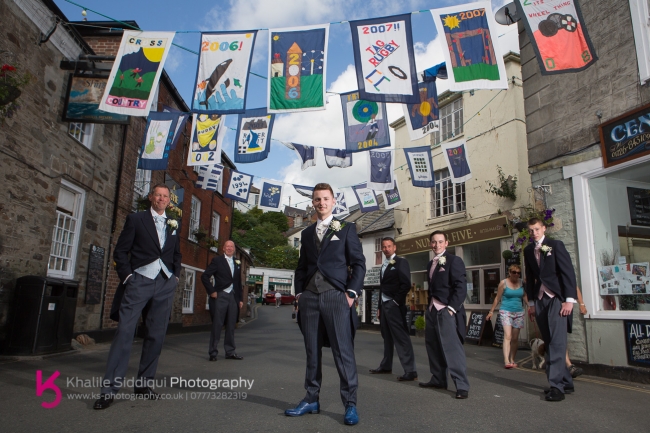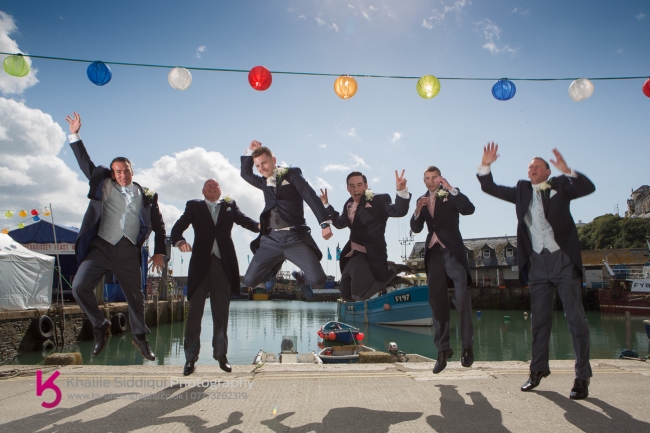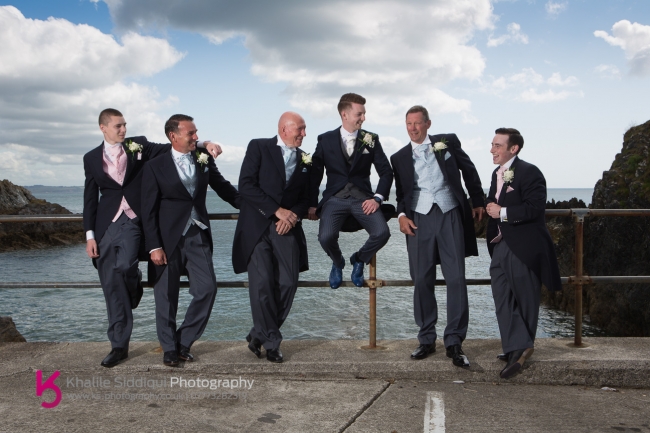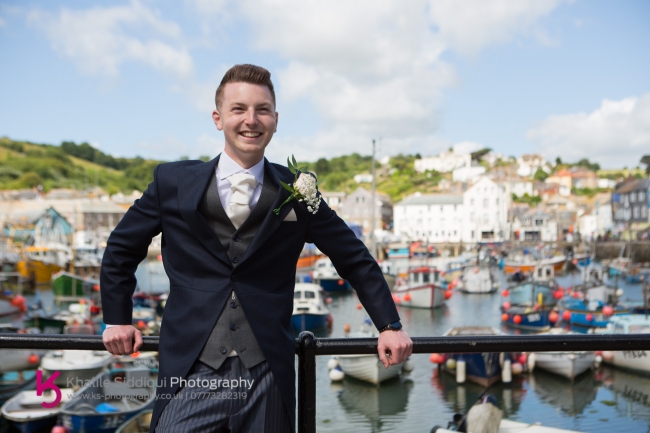 Tamsyn
bless her had a really long day, as she did the makeup at another wedding before heading over to
The Cornwall
for 9:30am to do the same for Hannah and her mum too.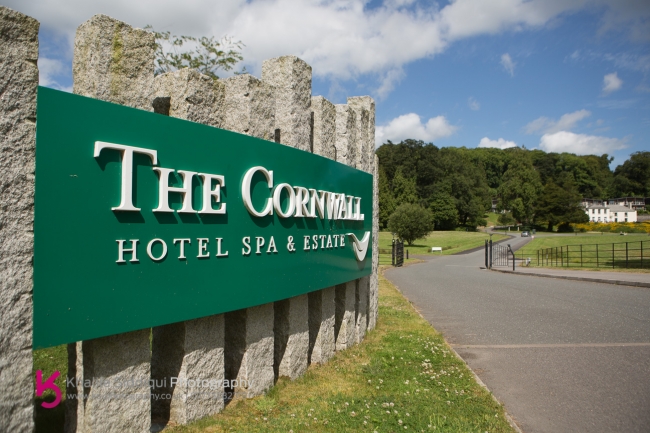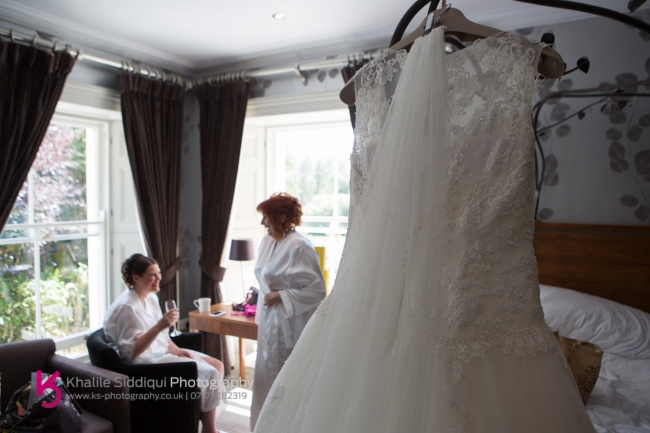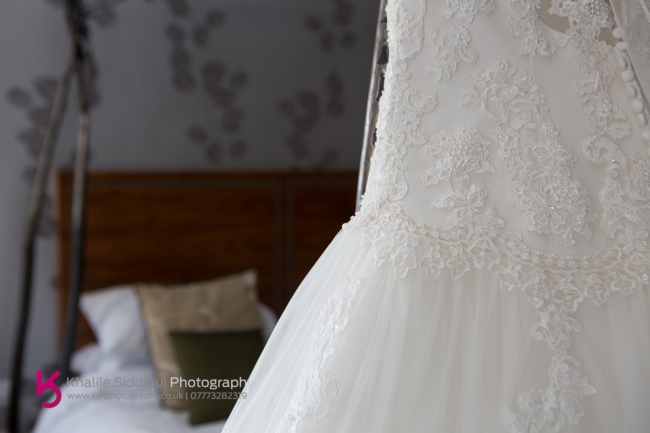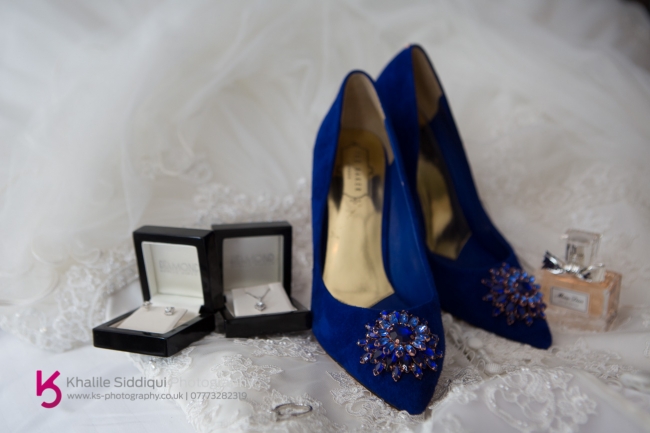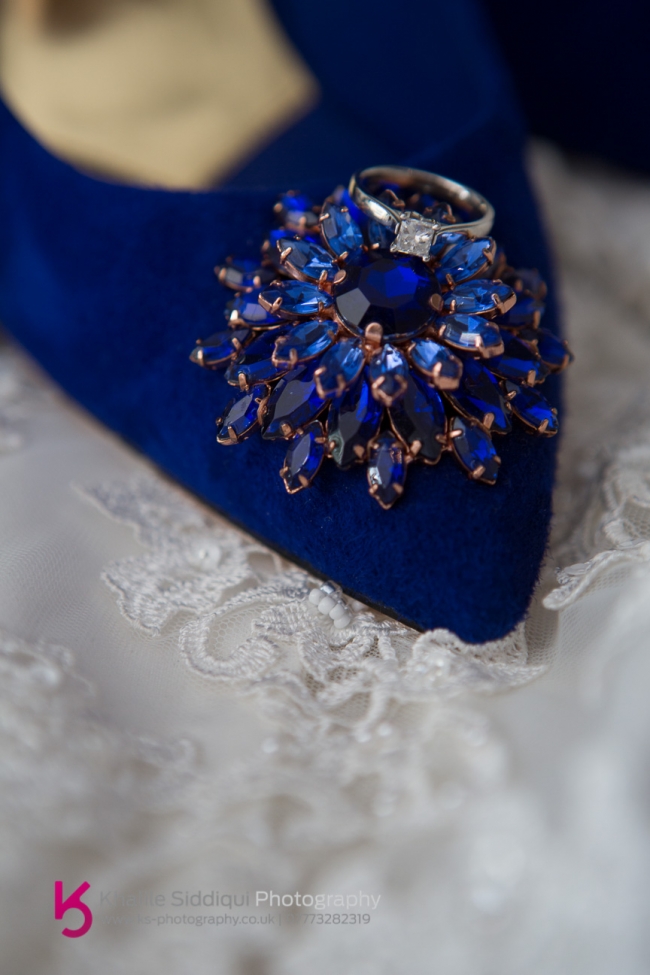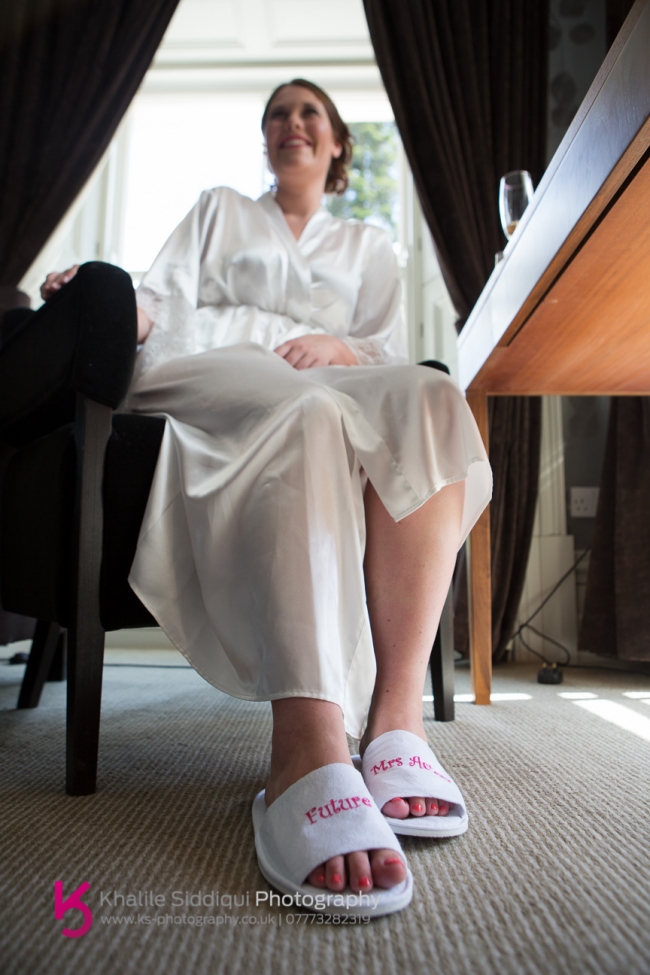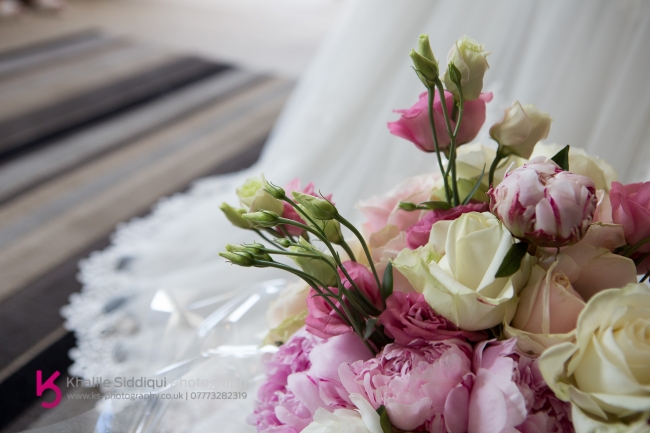 Despite living in Rugby Hannah chose
The Bridal House of Cornwall
to supply her with her dress and The Roseland Nursery for her flowers for the day.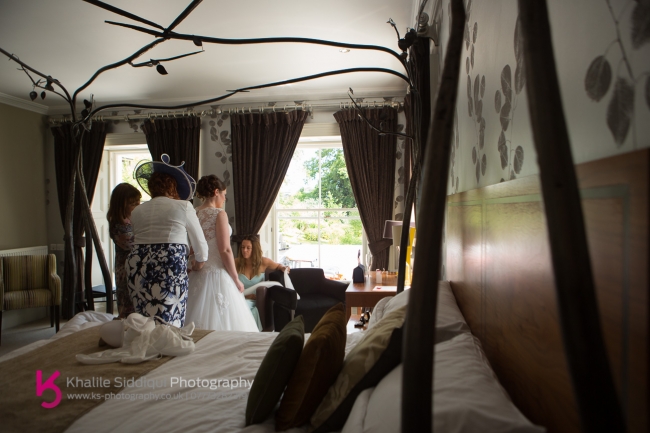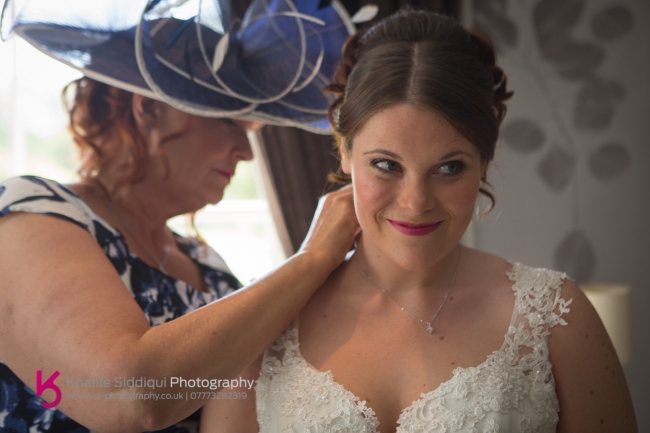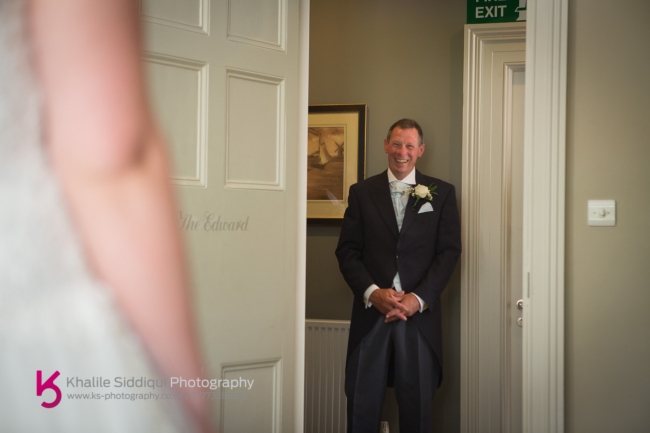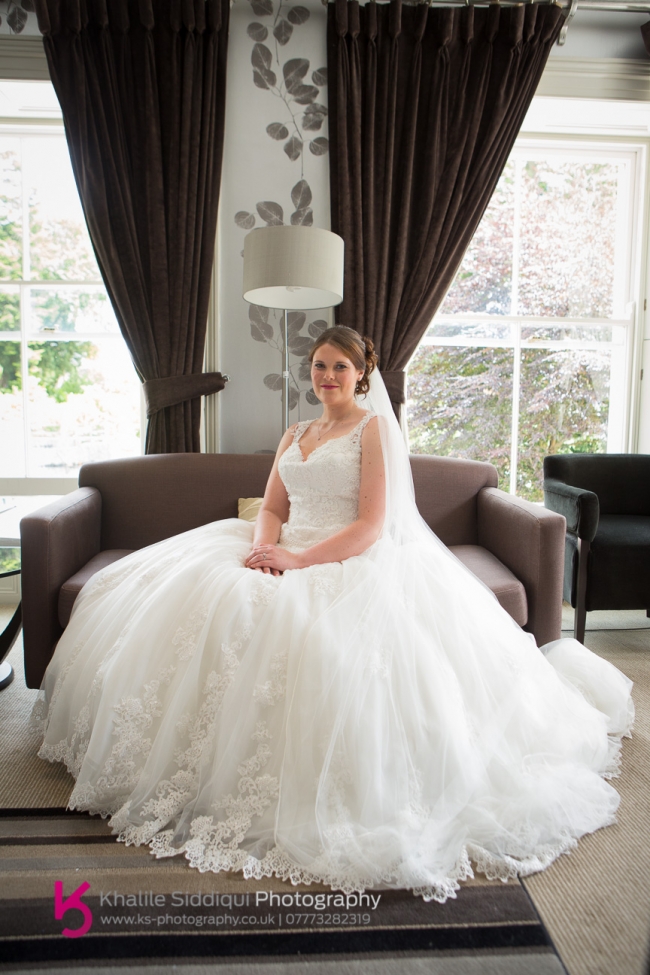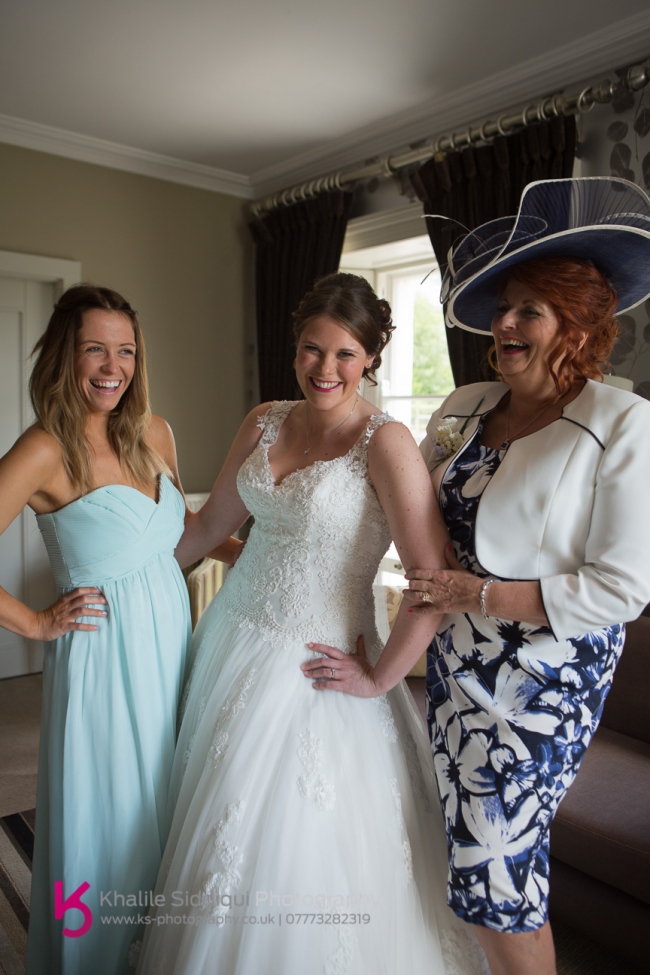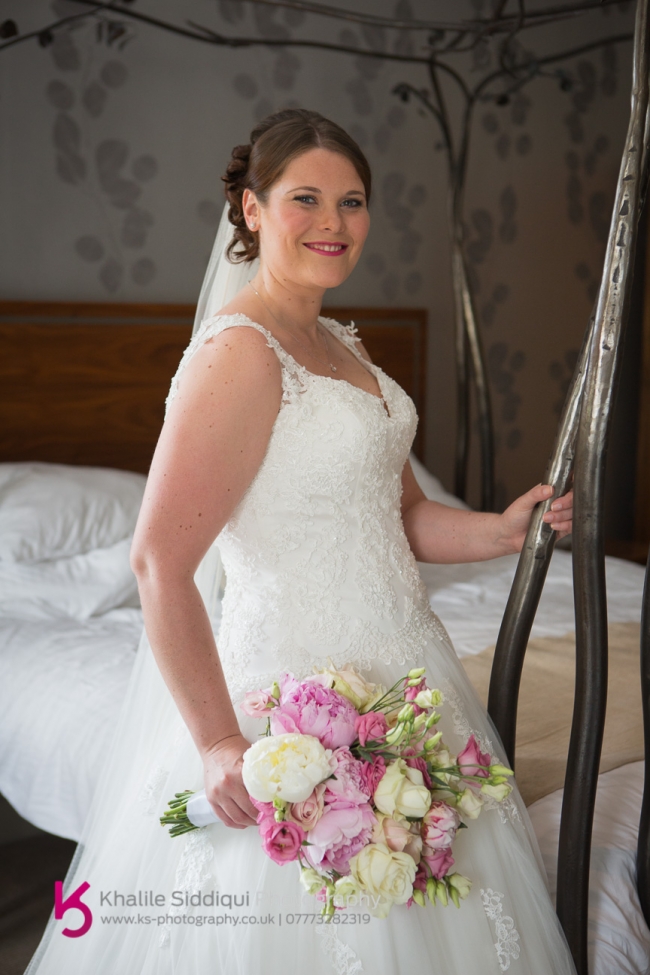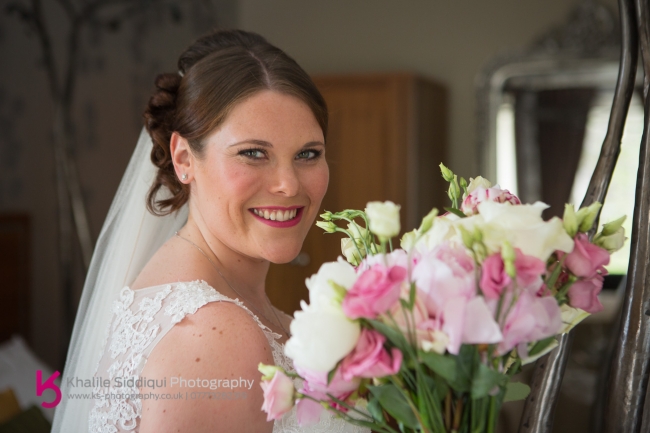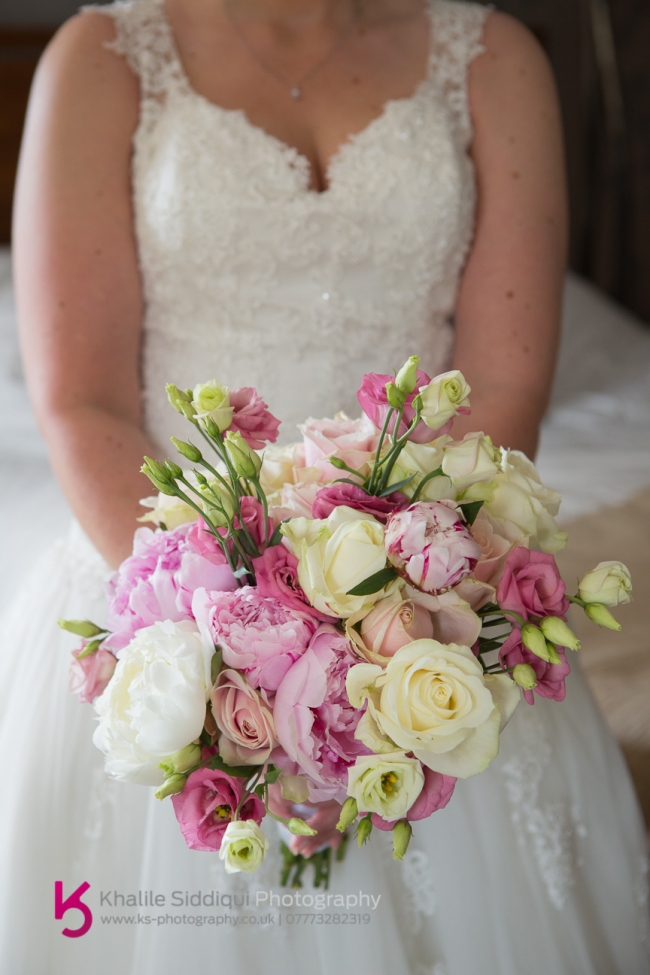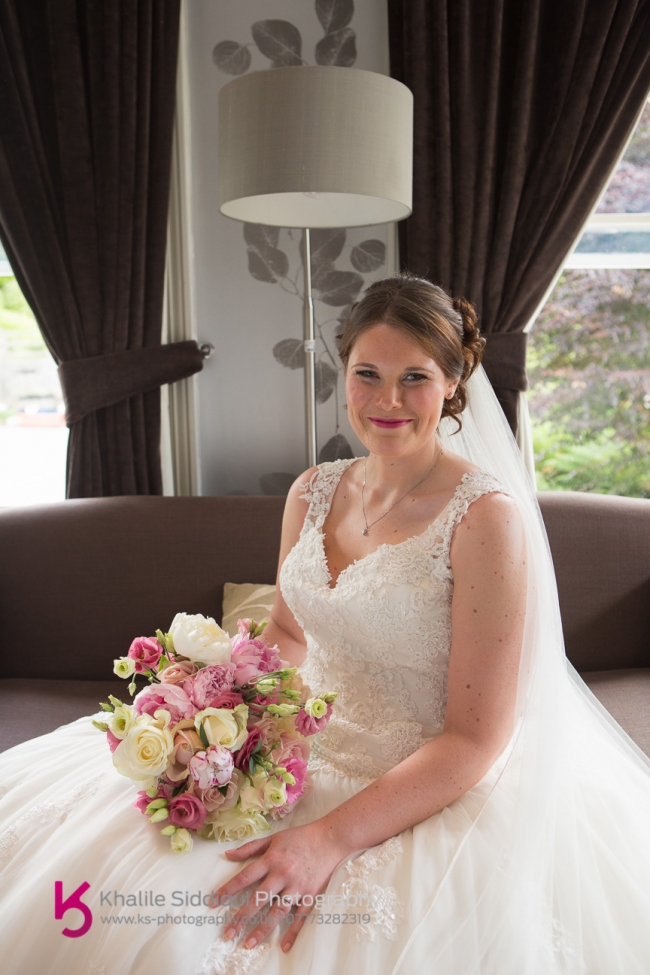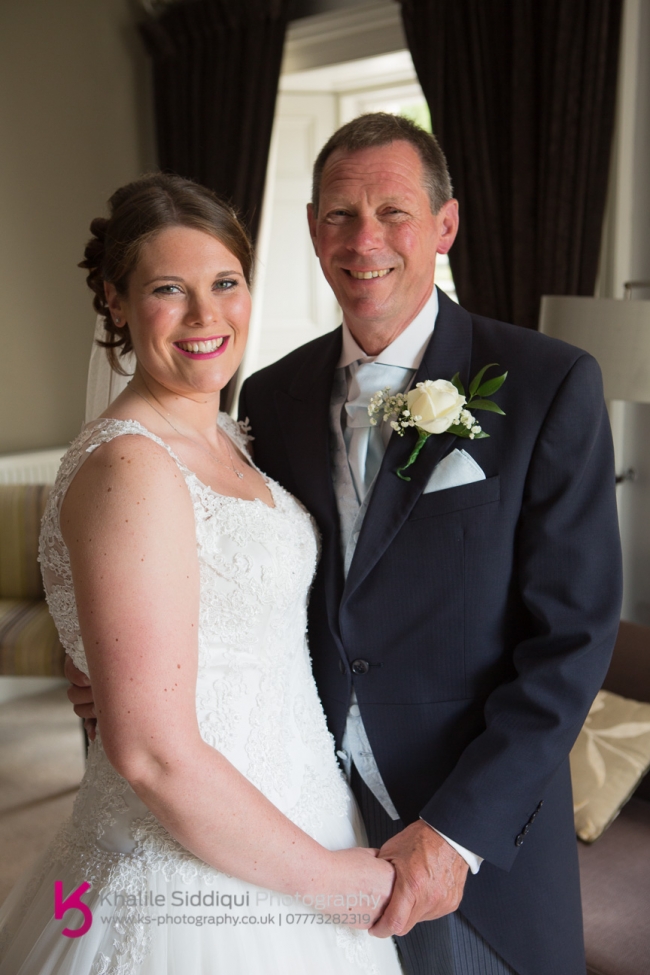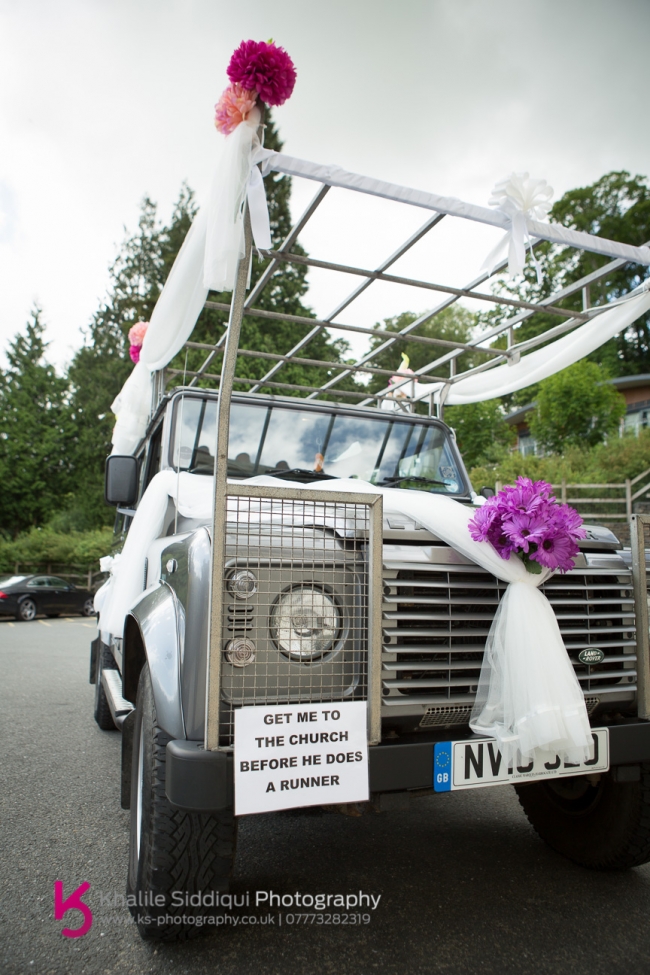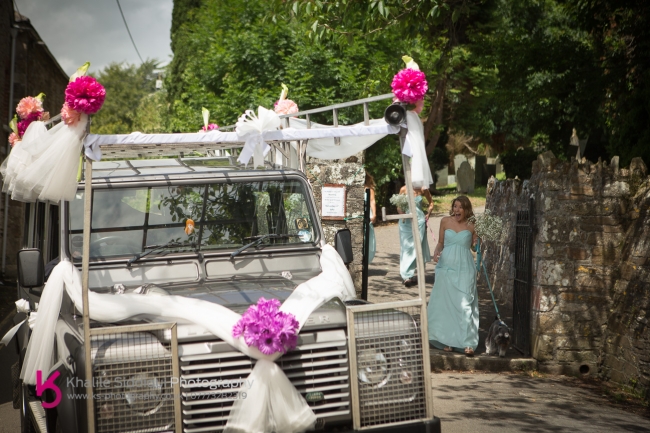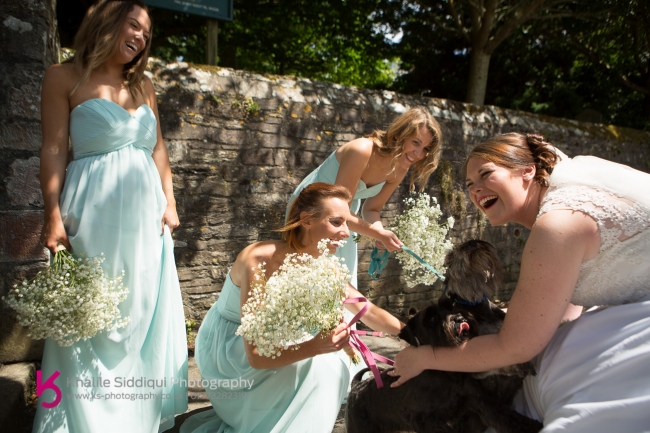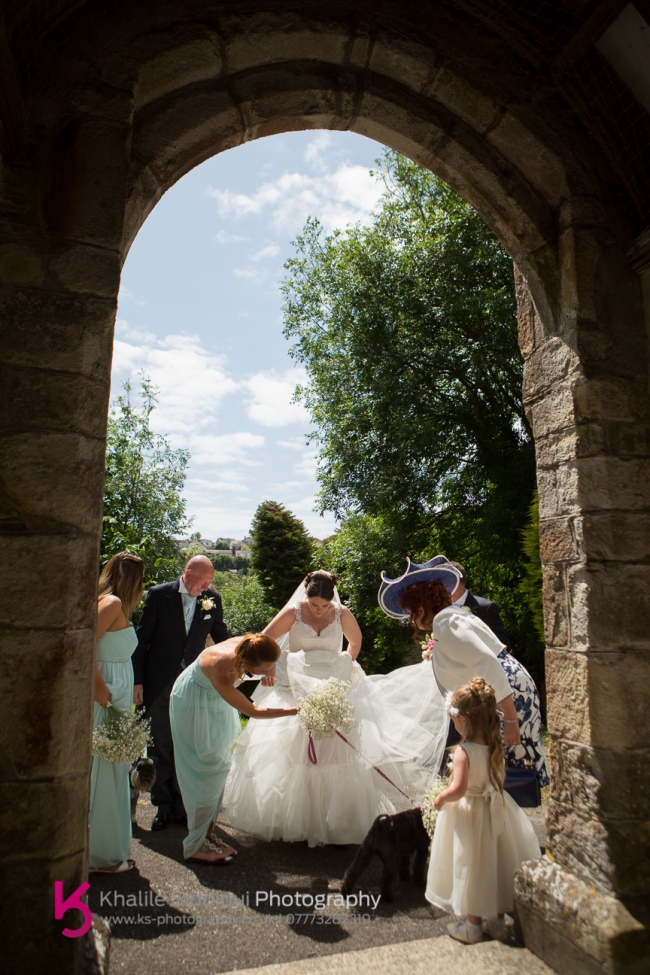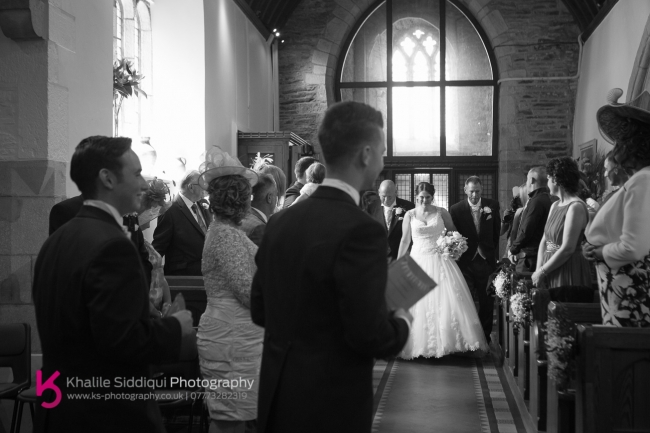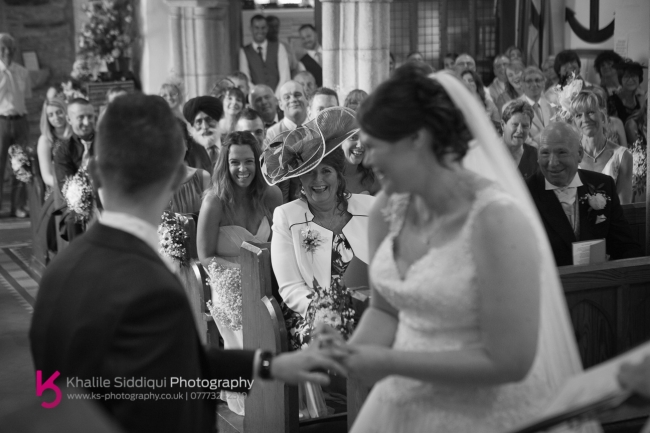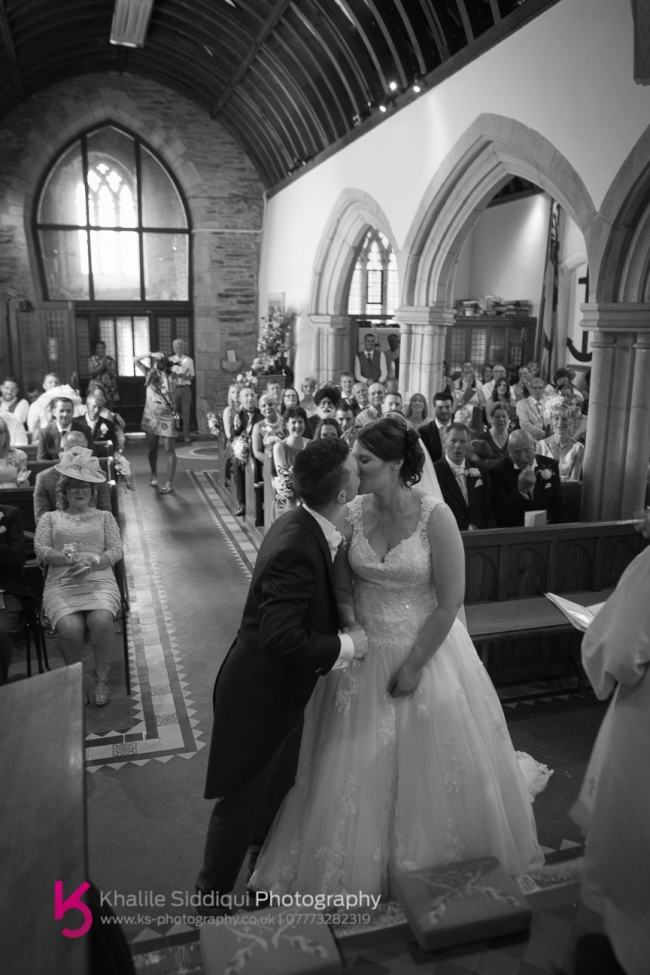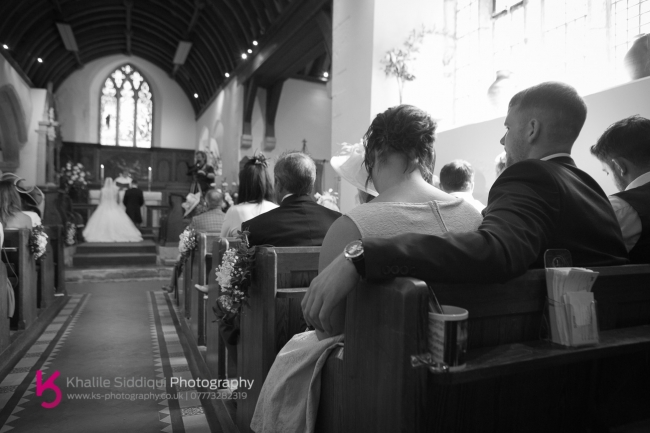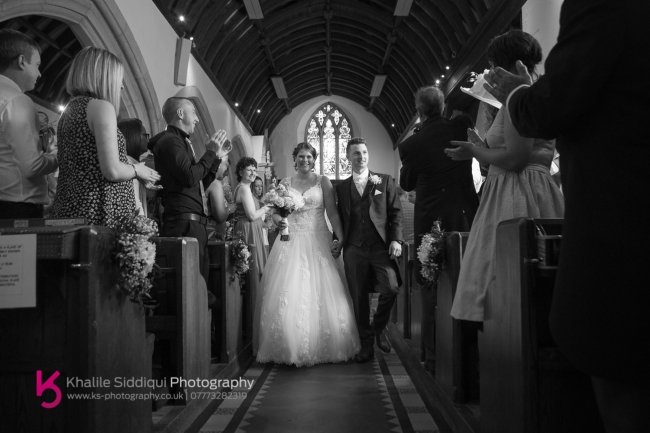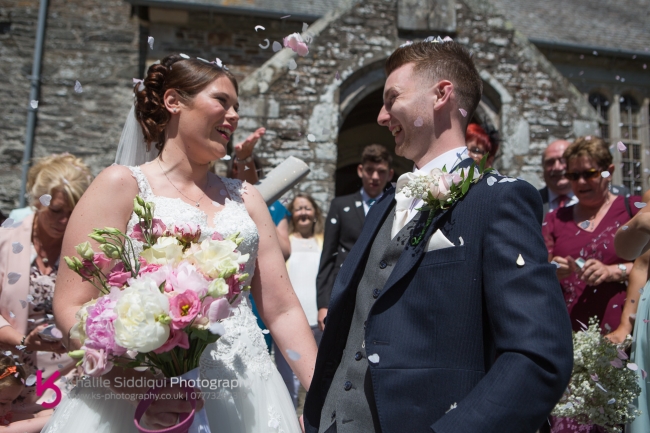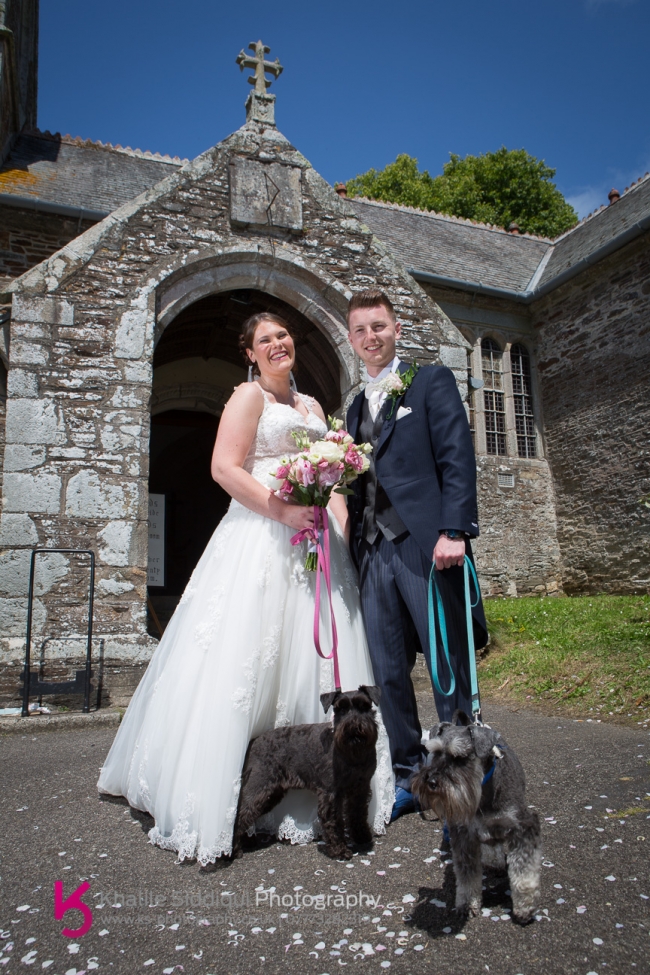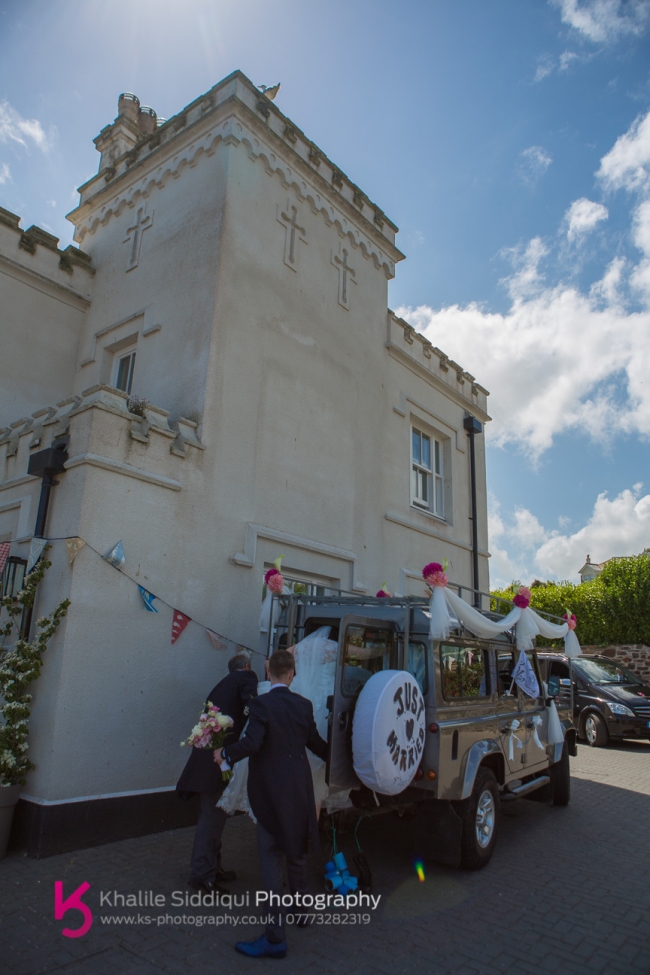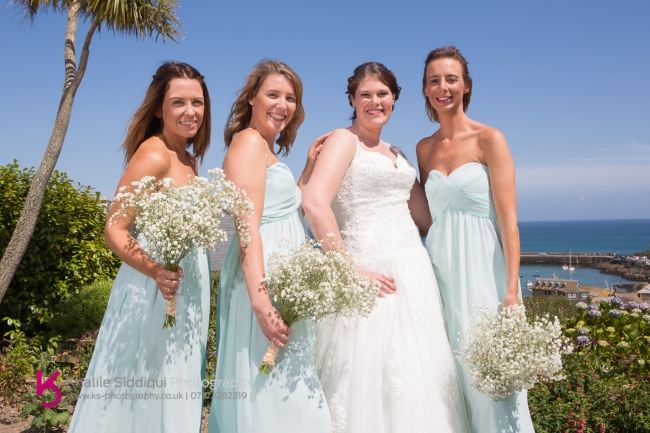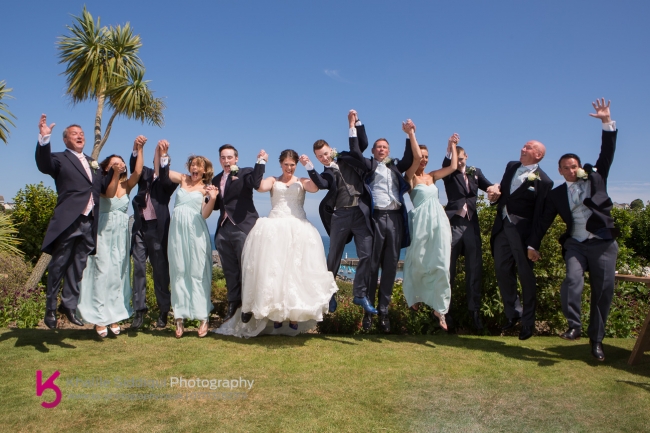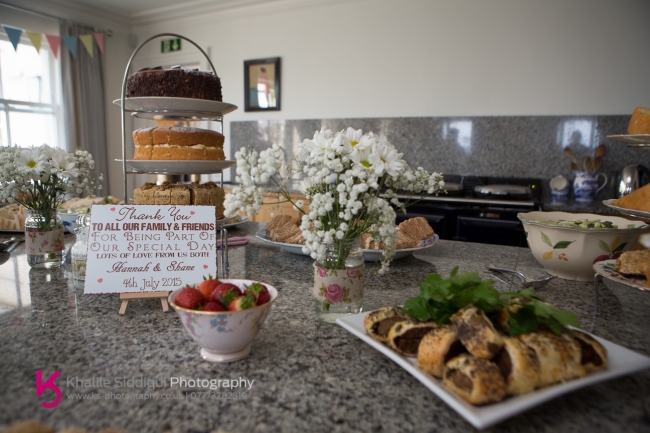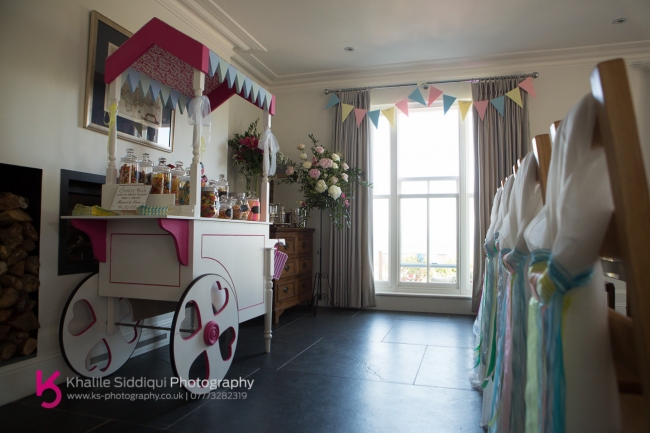 After tea on the lawns it was time for the many entertaining speeches (along with the many tears). Followed by 30 unexpected visitors, The Sea Shanty Pirates!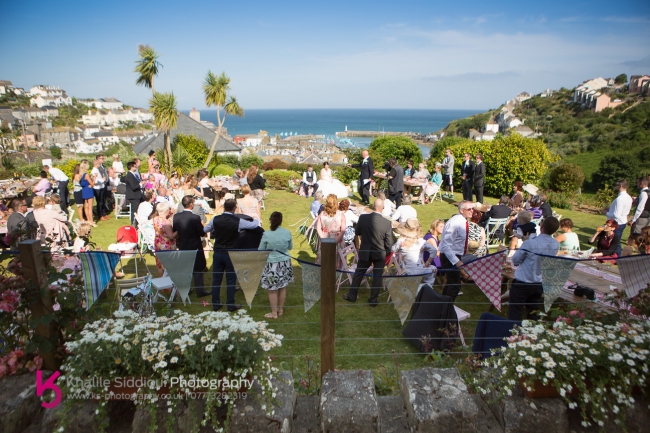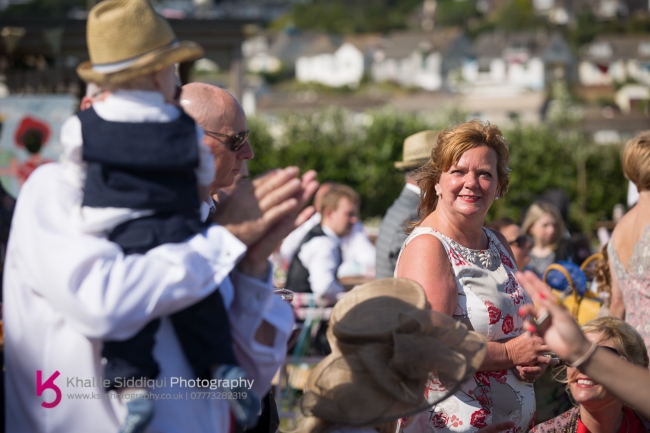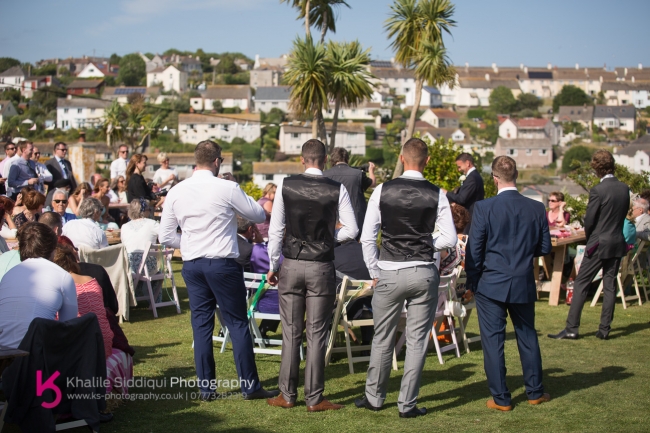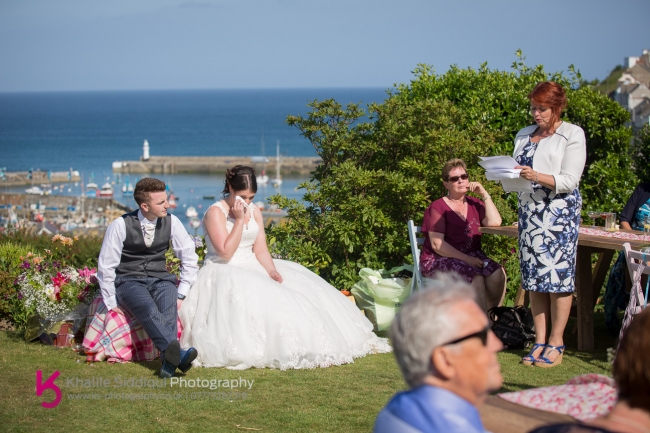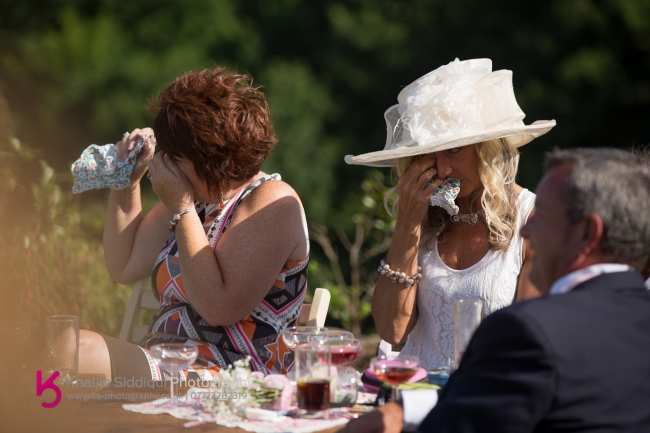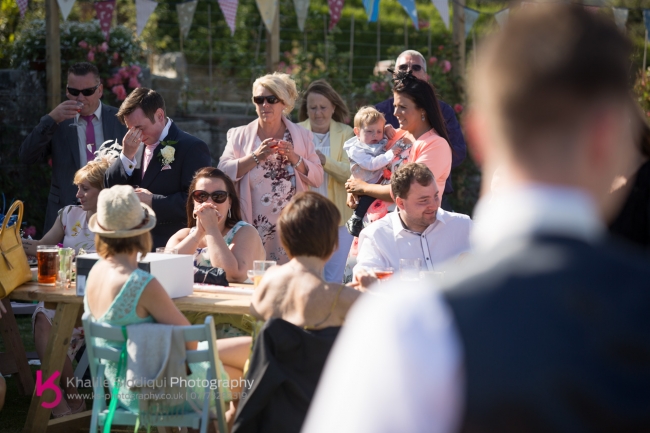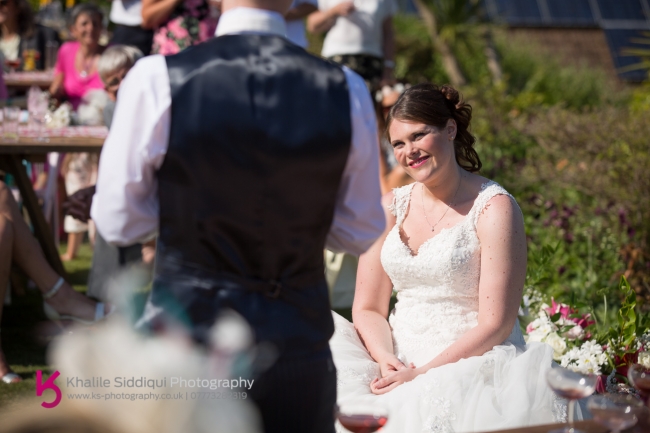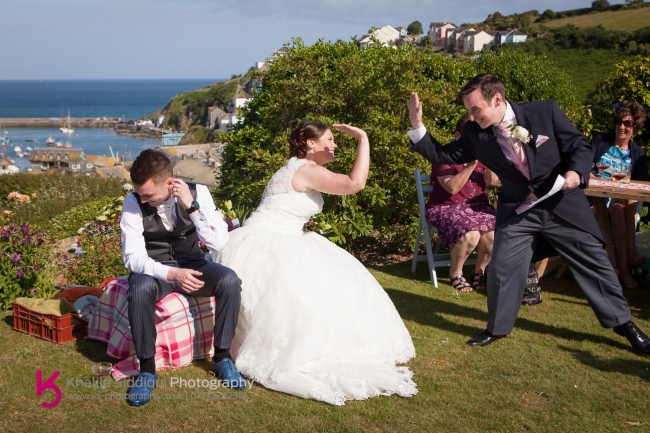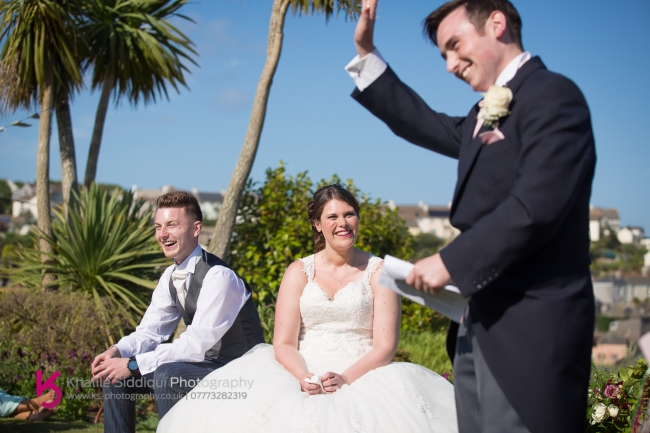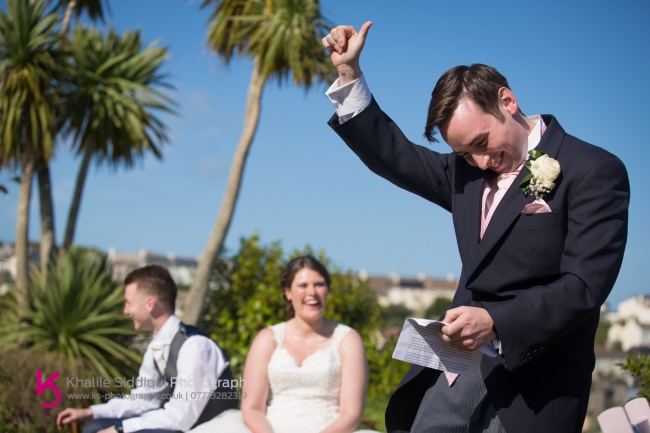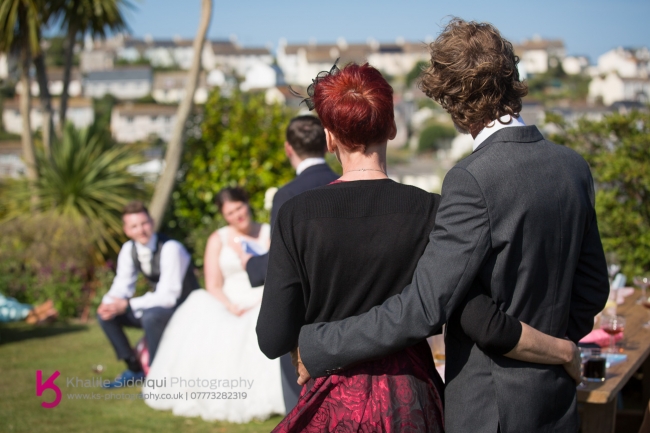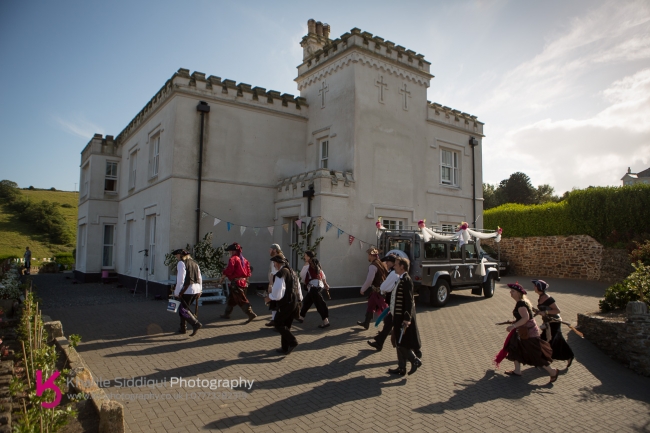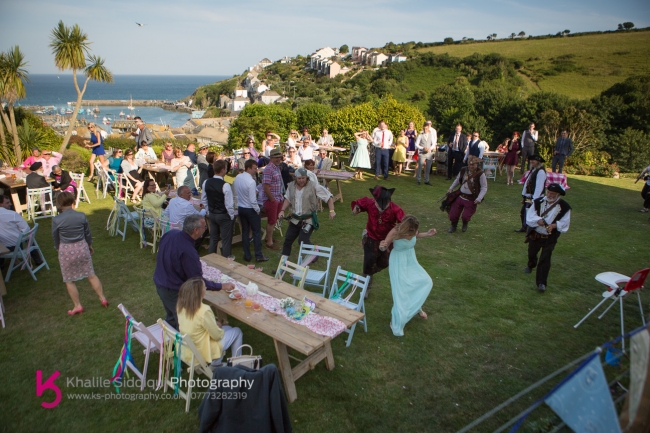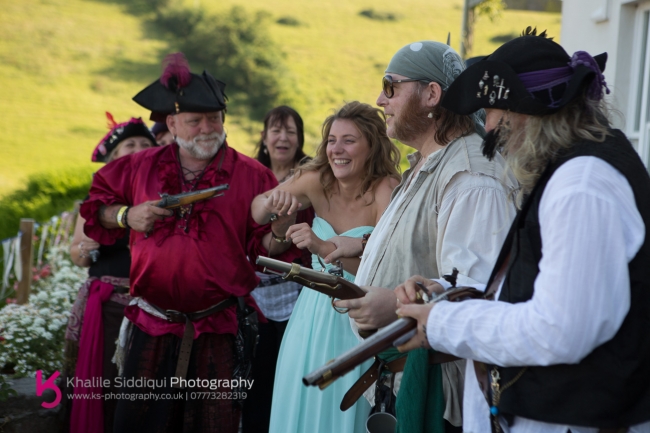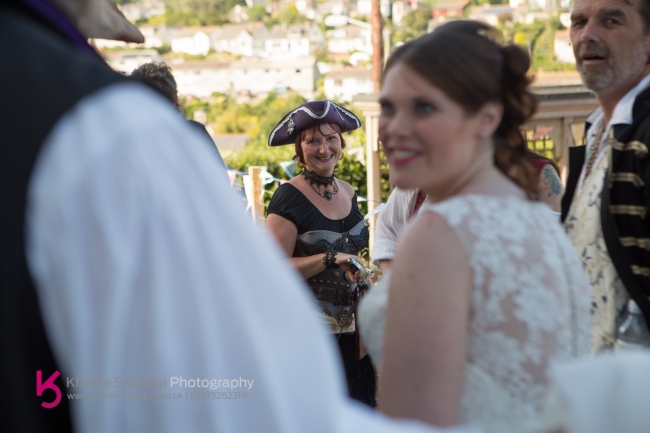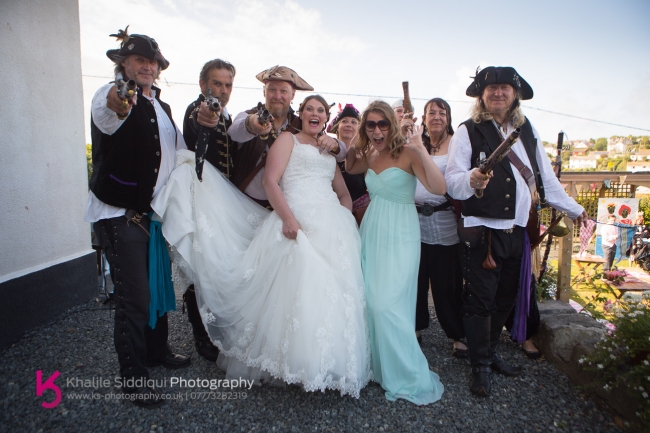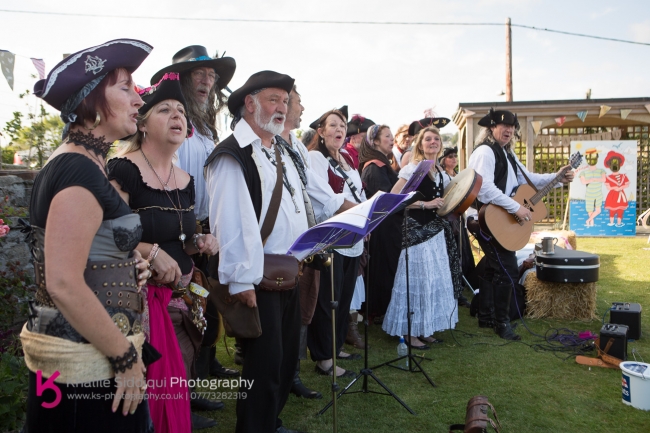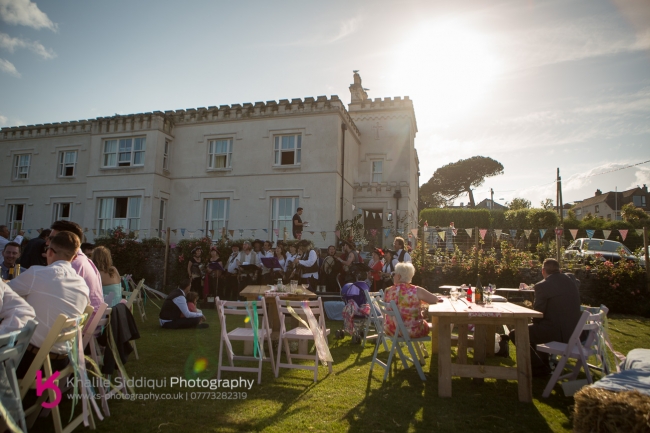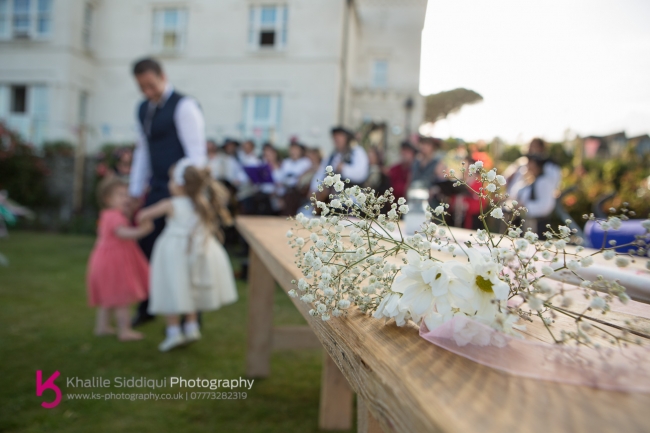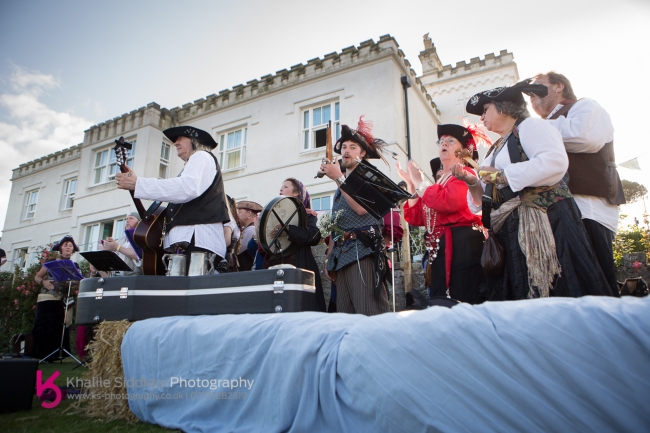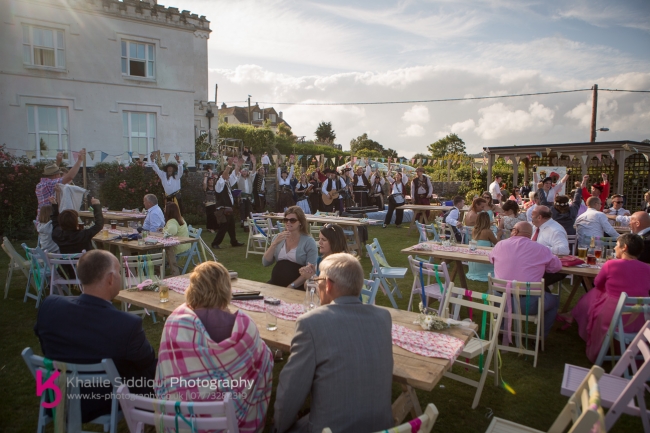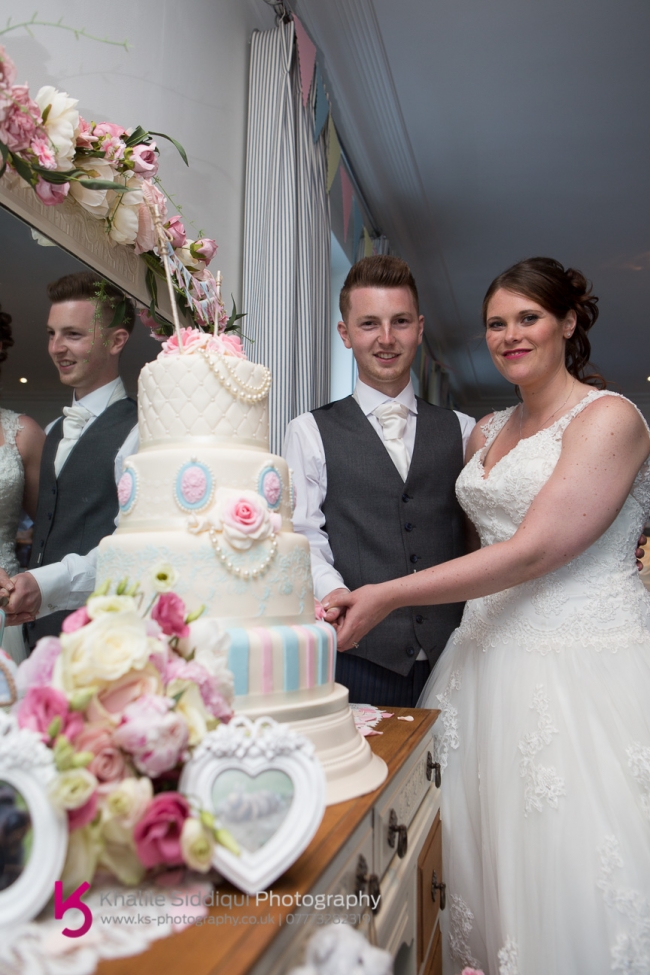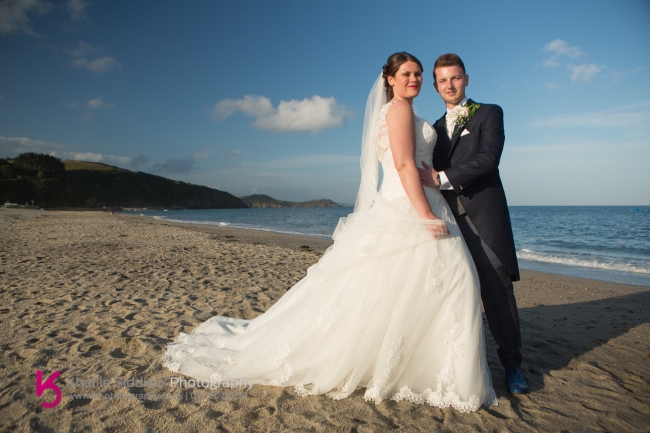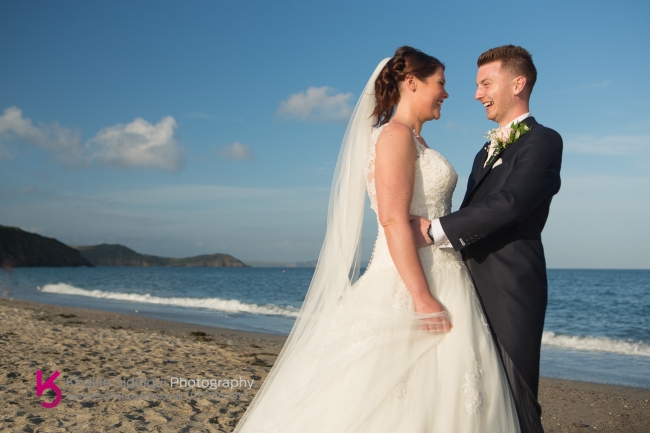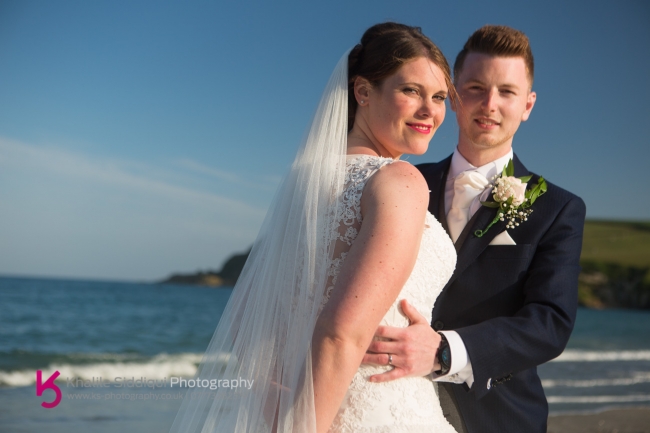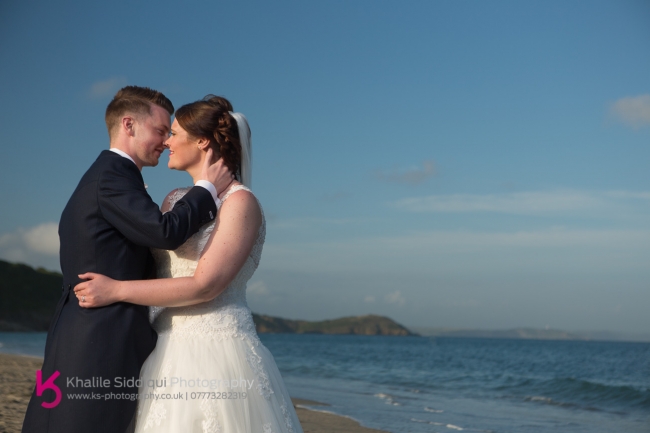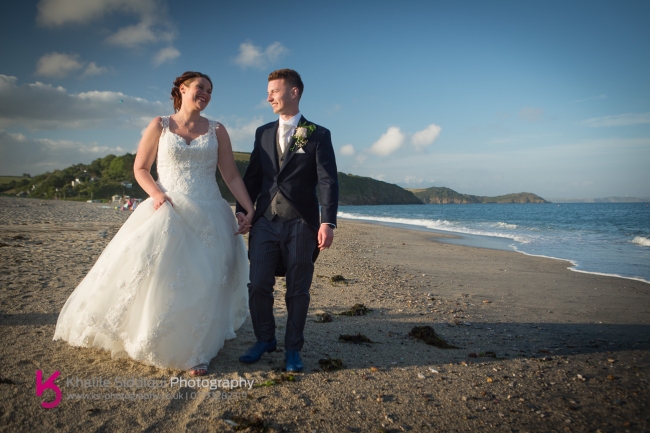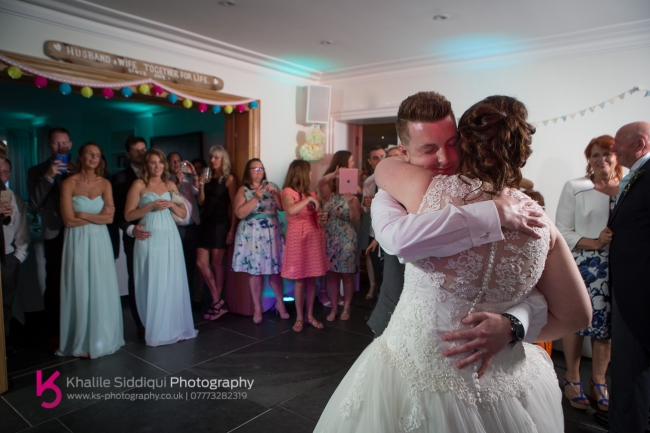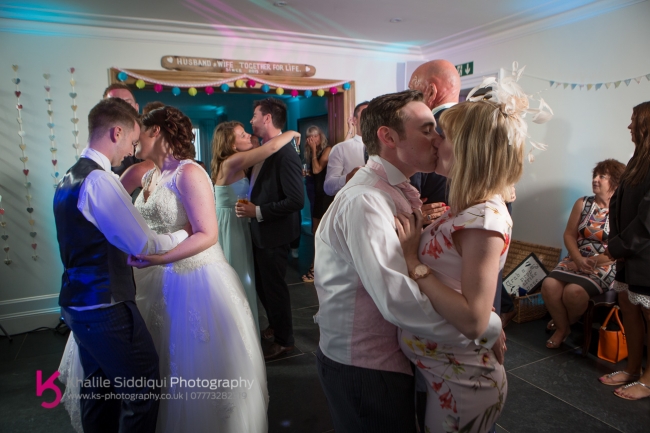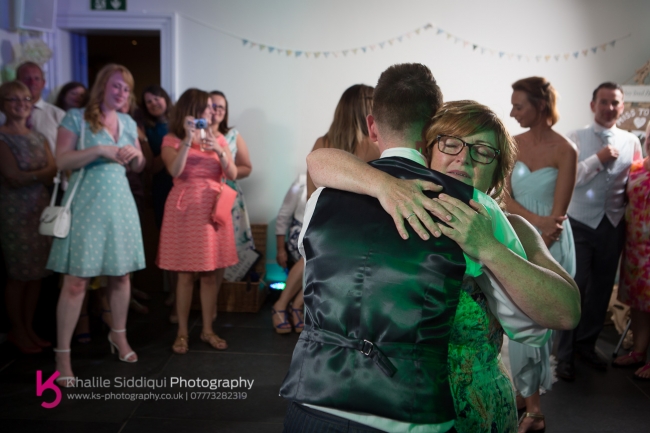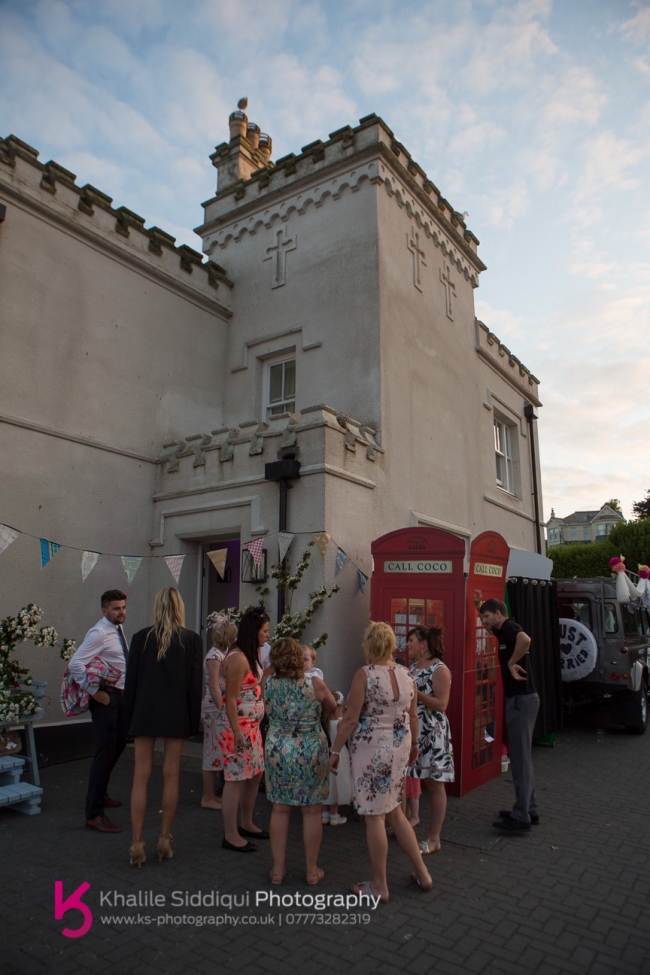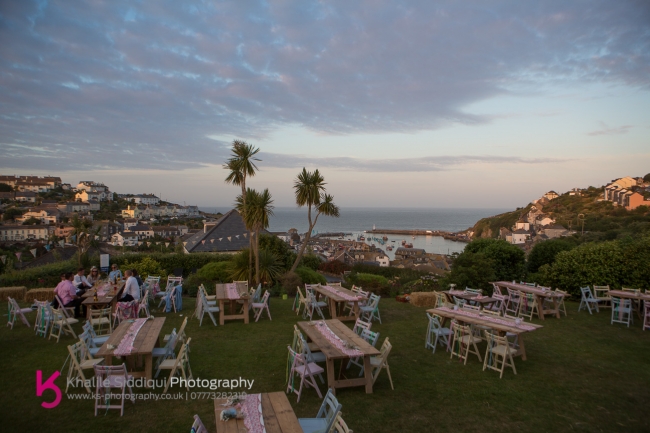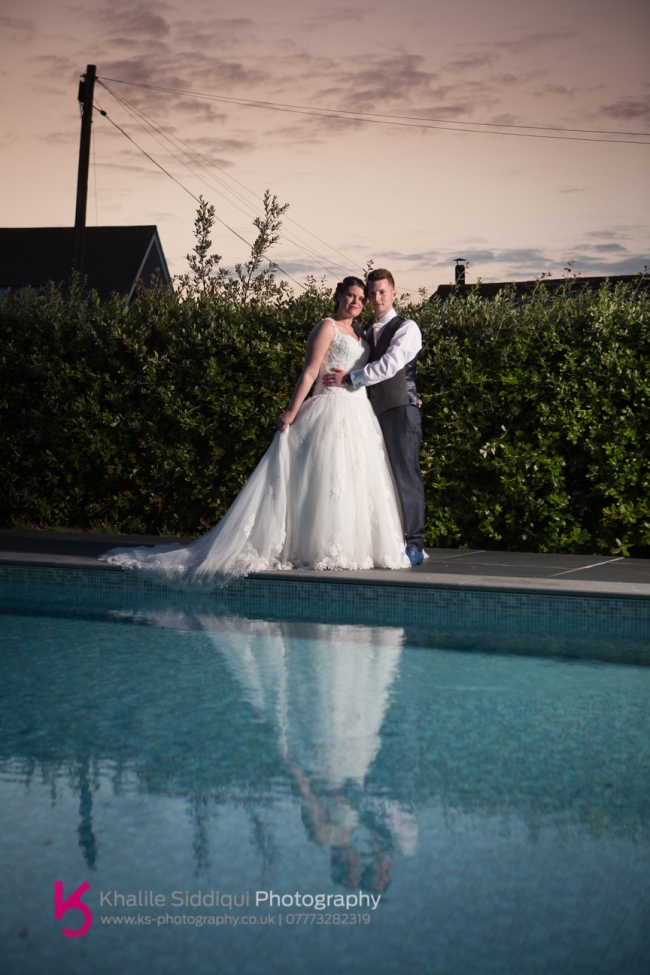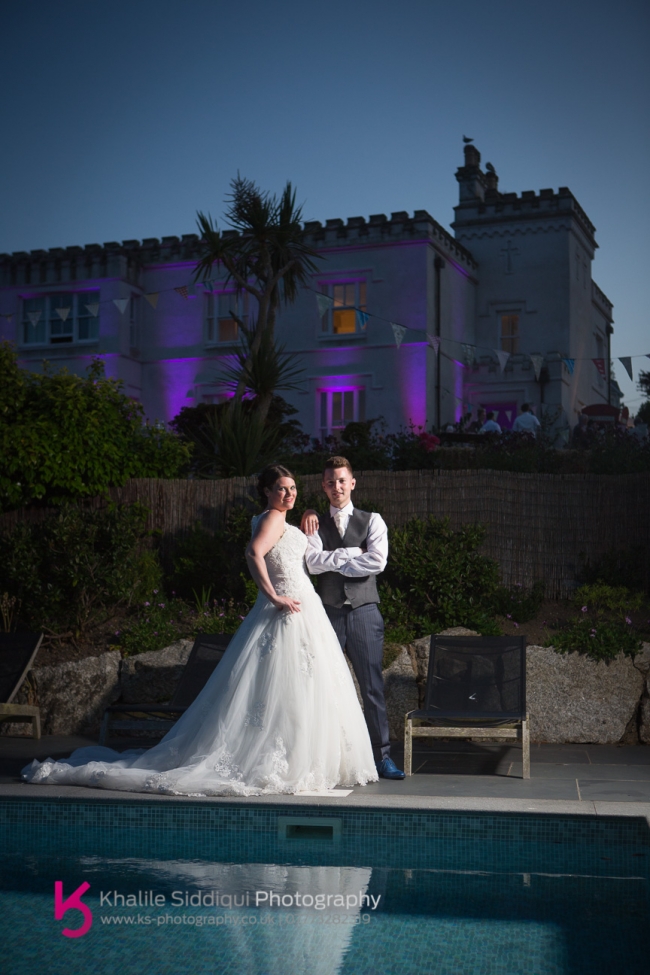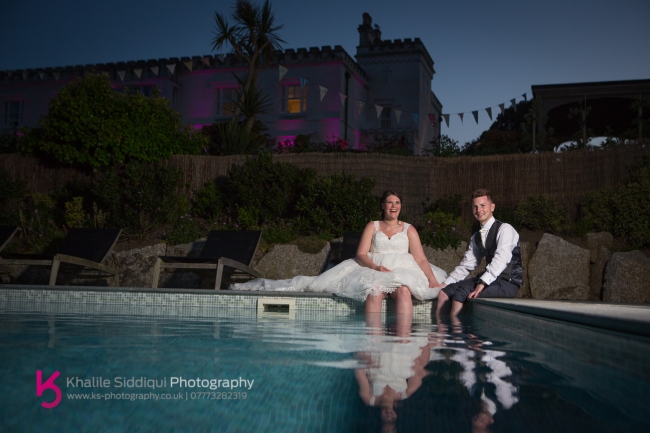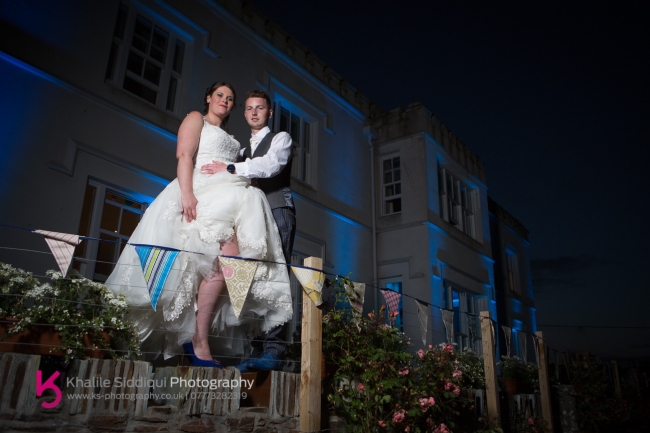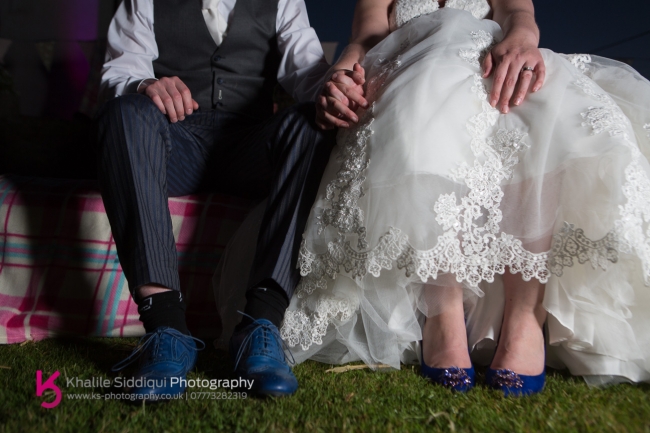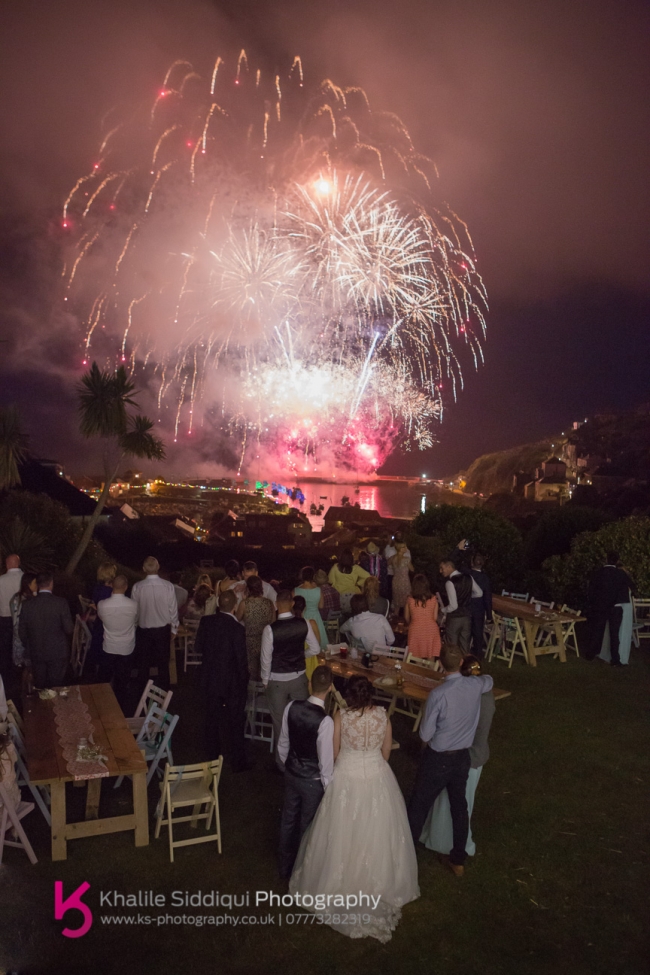 Dearest Hannah & Shane, thank you for a day full of love, laughter and beauty. With such a full loving group of friends and family around you, I know you're going to have a long happy life together! Just make sure we're part of it ;0)
Lots of love
K&T xxx