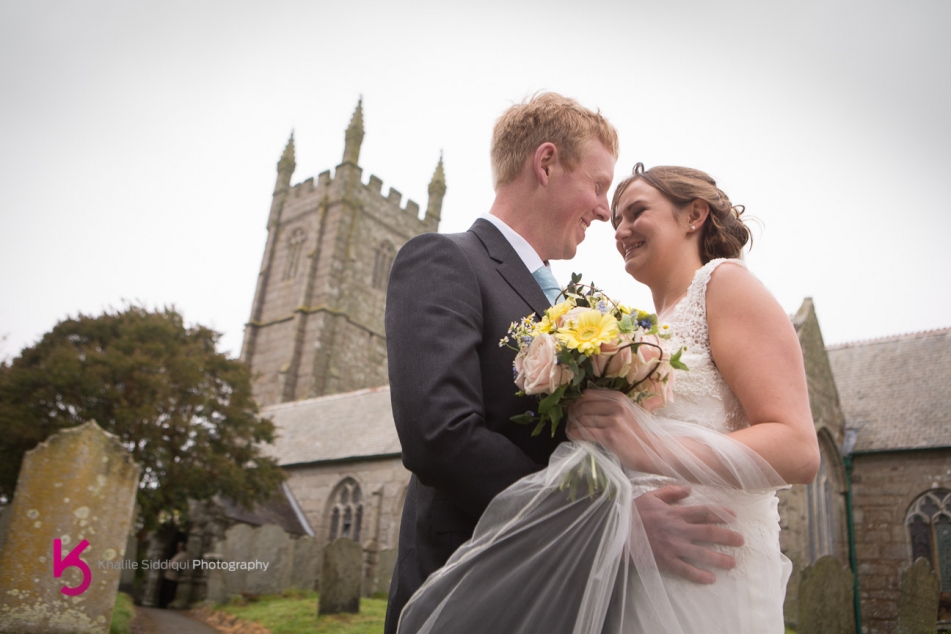 Falmouth Hotel Wedding | Louisa & John
Share on Facebook Share on Twitter
5th May, 2015
---
Louisa and John's Falmouth Hotel wedding has been a long time coming, as they found us two years ago in the wedding marquee at The Royal Cornwall Show 2013. Its funny how time warps and excellerates, it seemed ages away when Louisa and John first booked, and then this year went bam, and we're here.




Tamsyn

had an early start with Louisa and the girls as she was doing their makeup, but my day started with meeting John at his family's farm in Constantine. One of John's main rolls on the farm is to take care of the engineering of their thirteen plus tractors and vehicles, so I started our shoot in his garage while we waited for the rest of the boys to finish their jobs around the farm.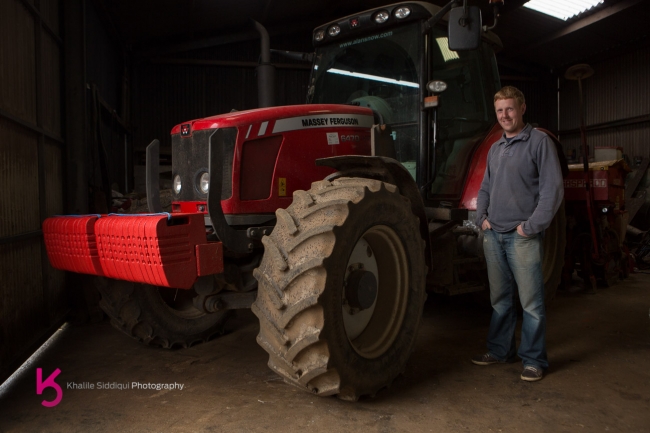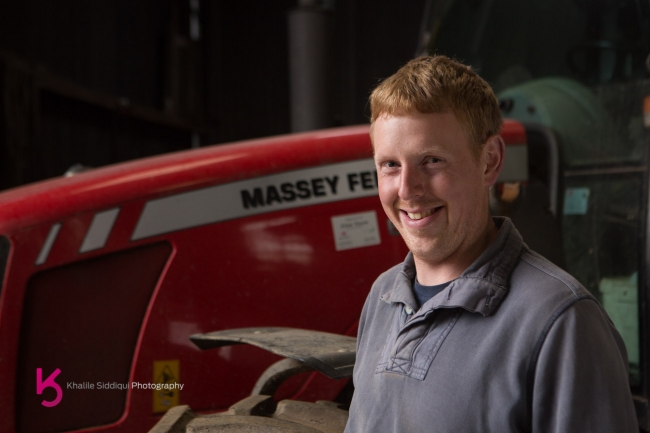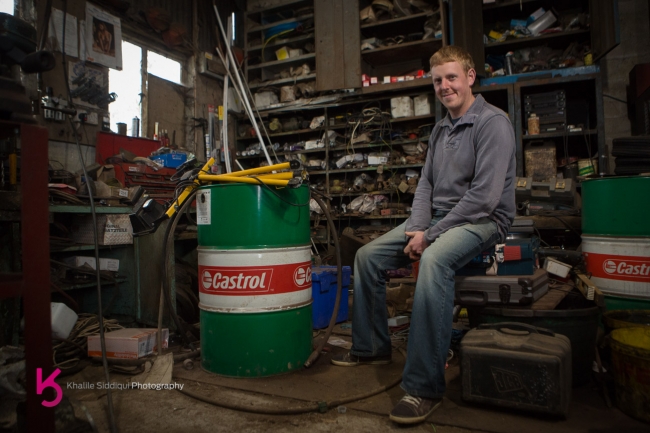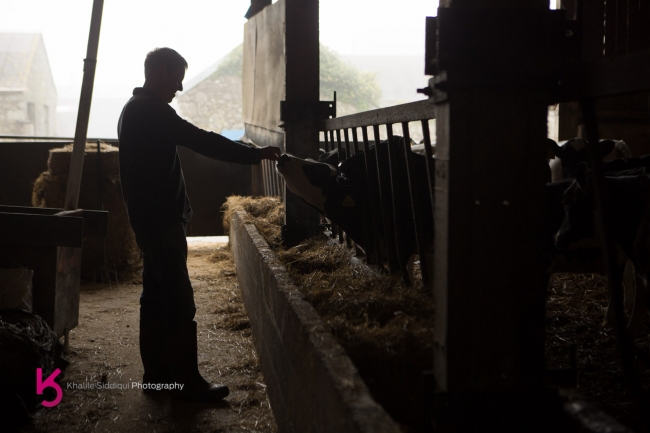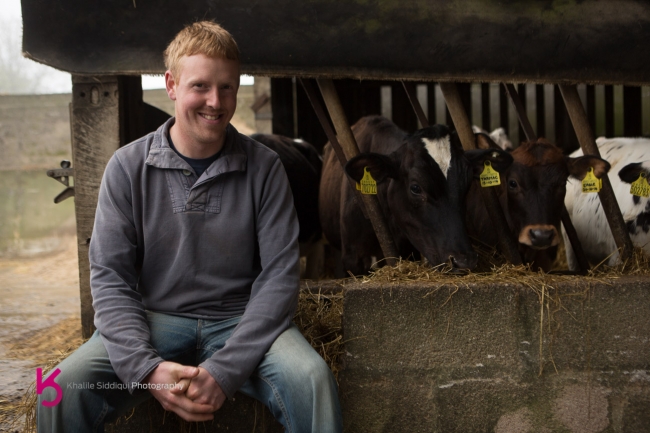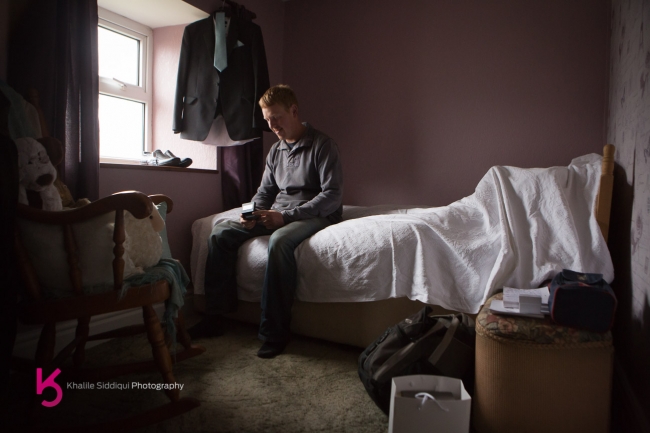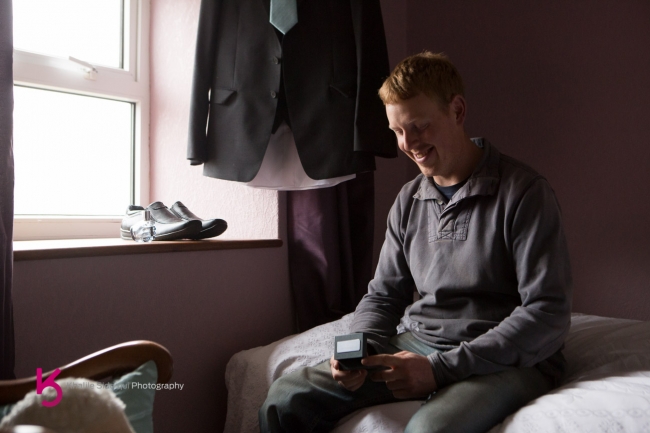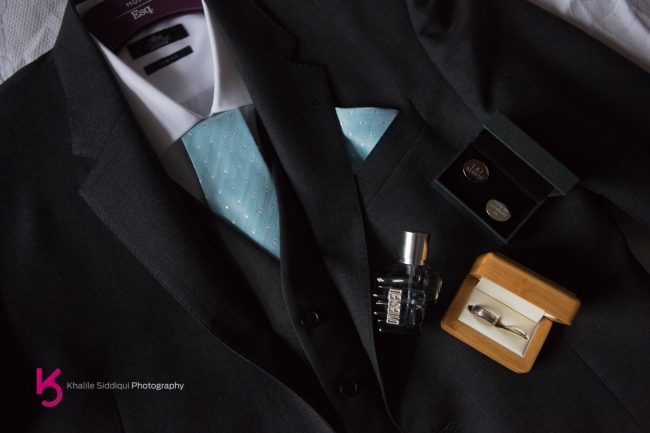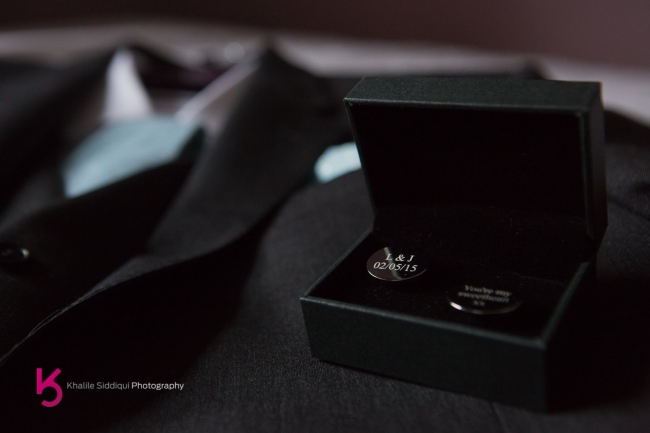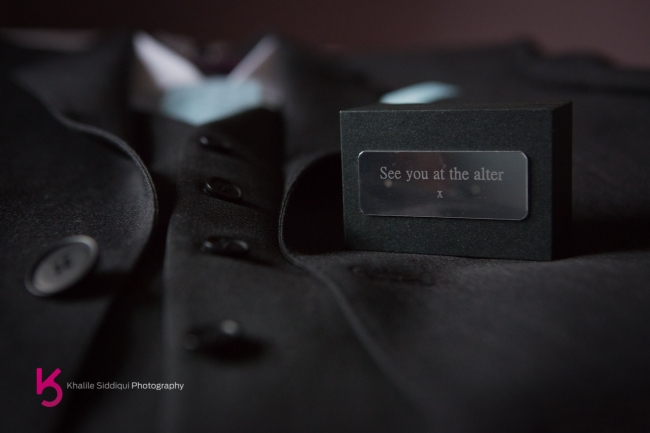 When the boys turned up and received their gifts from John, we headed back to the barns to carry on with our photo shoot sheltered from the lousy weather.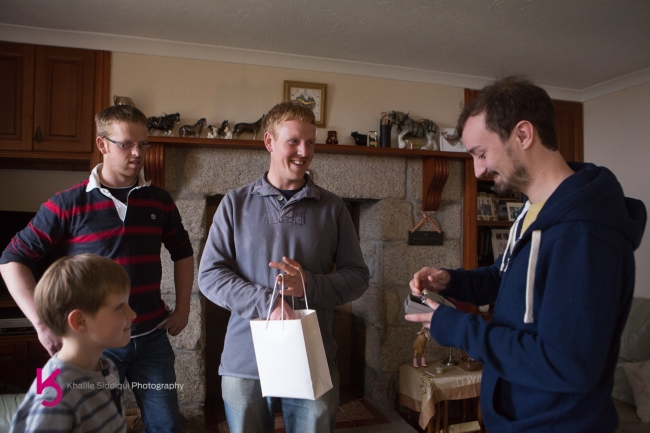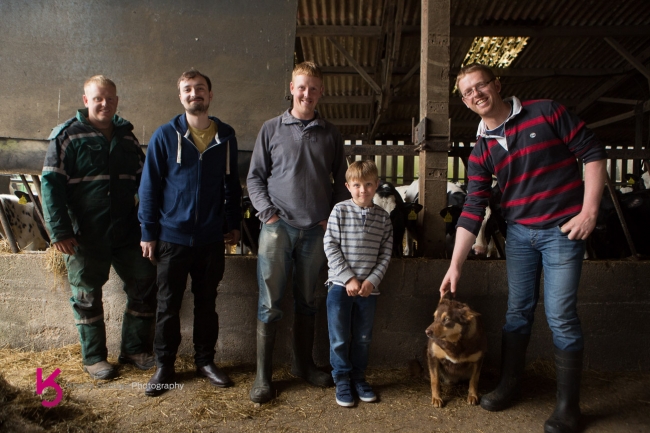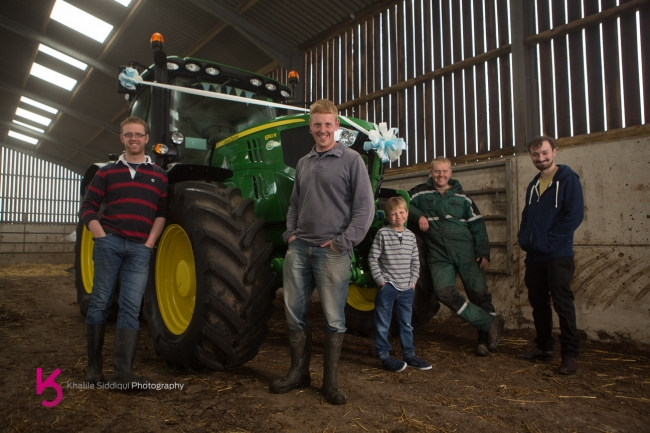 I then headed off to the cottages at The Falmouth Hotel where Louisa and the girls were getting ready.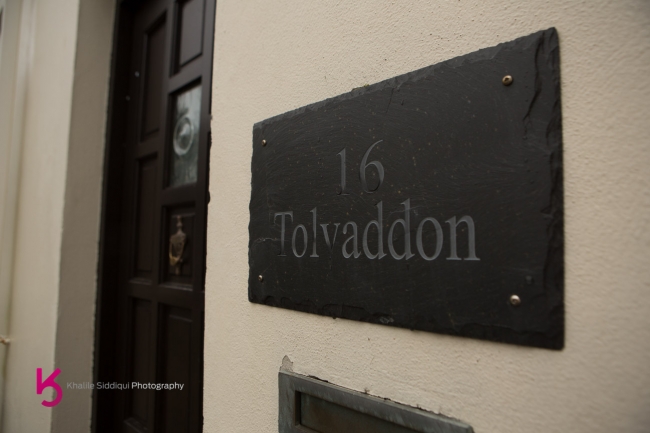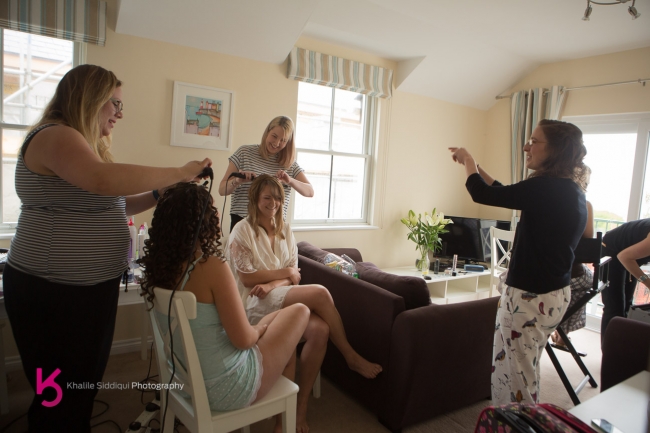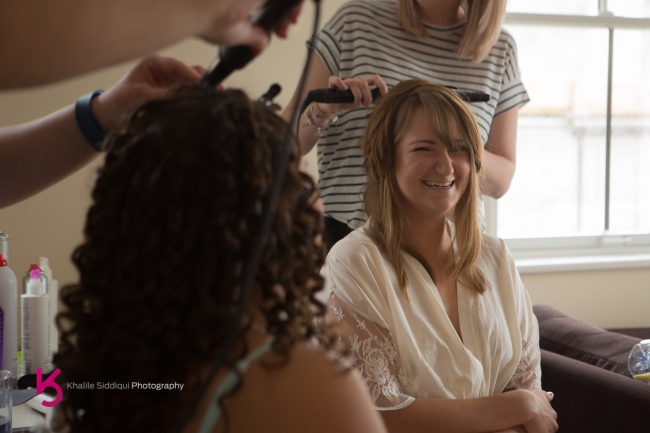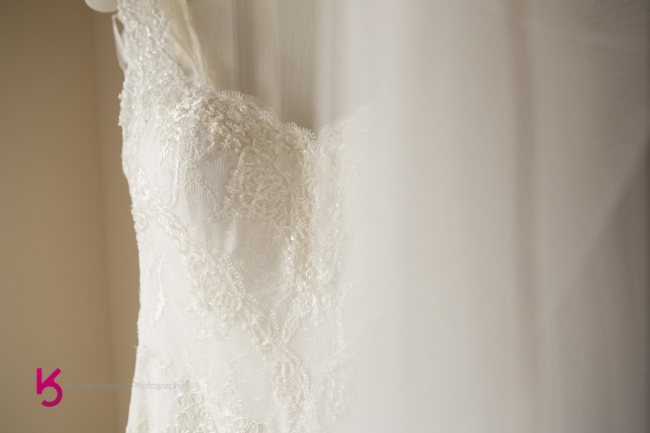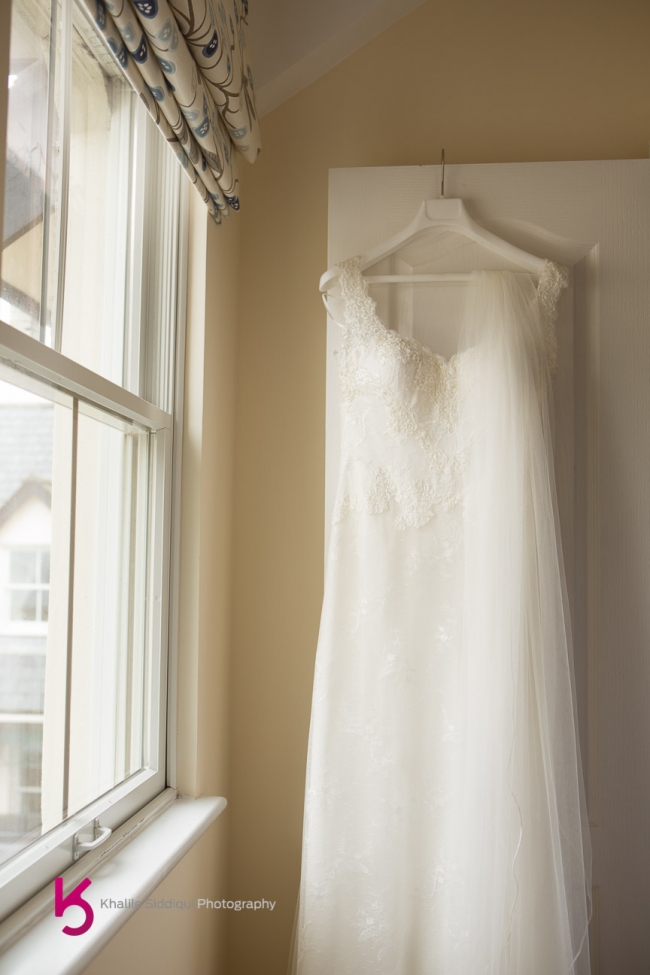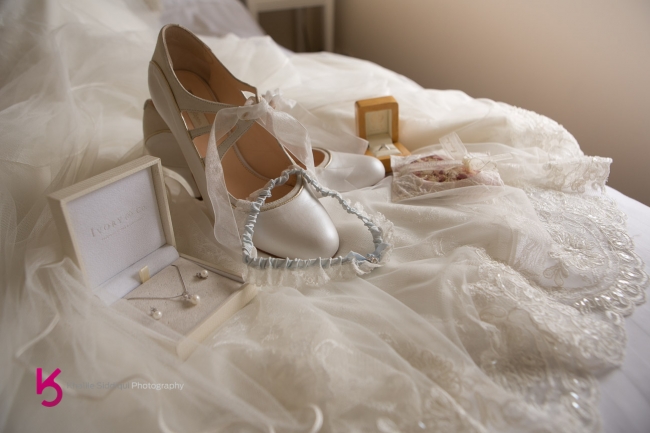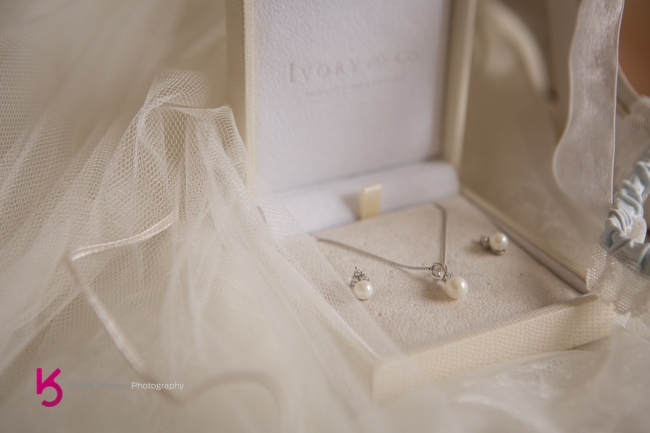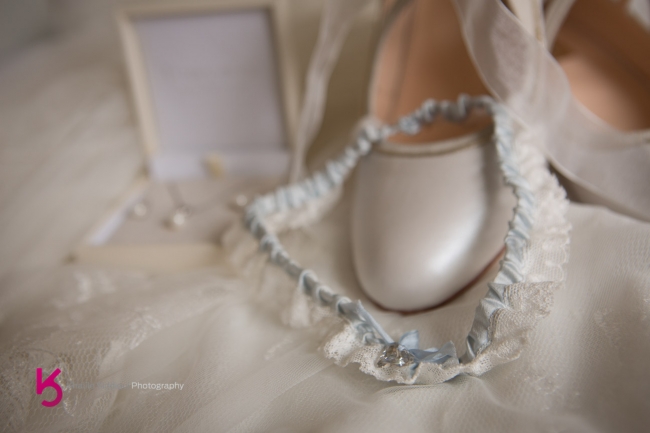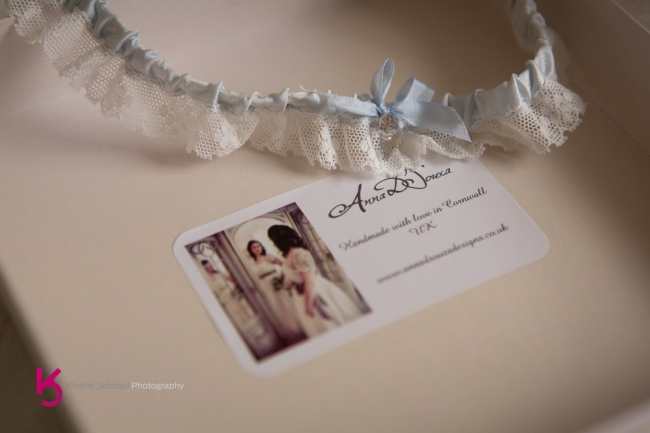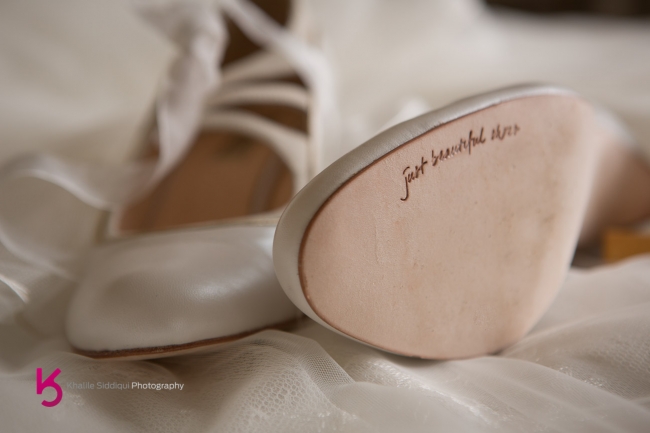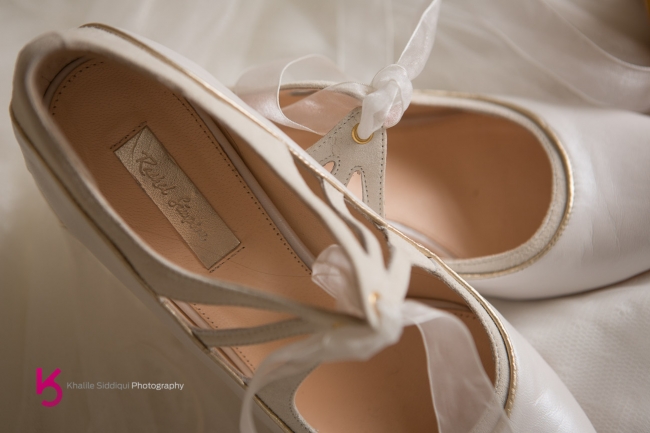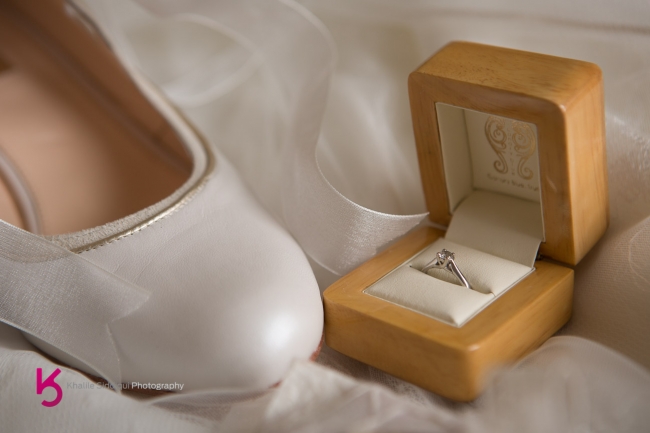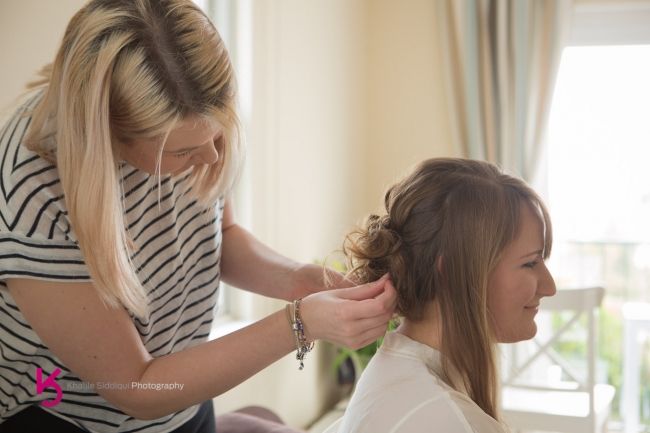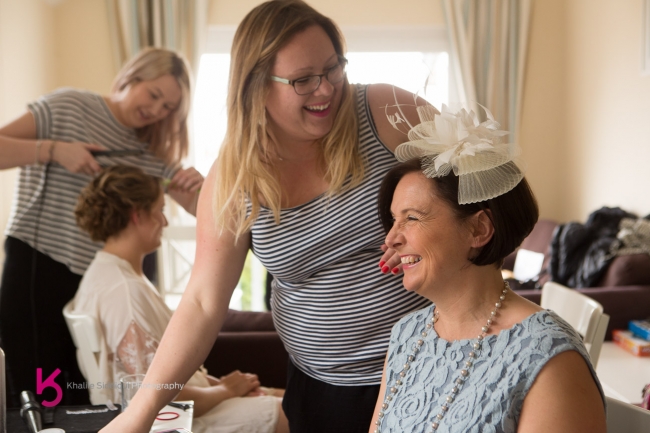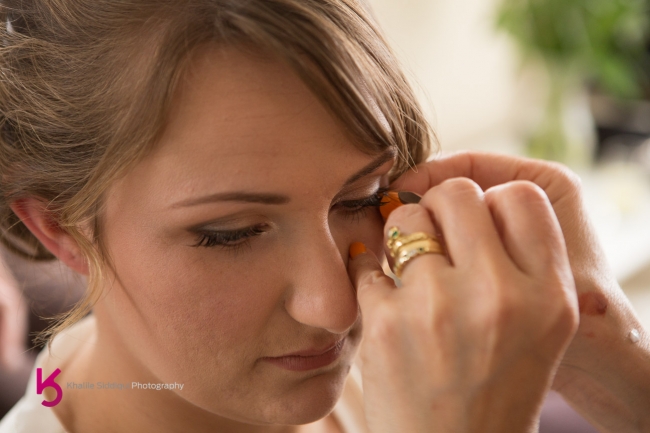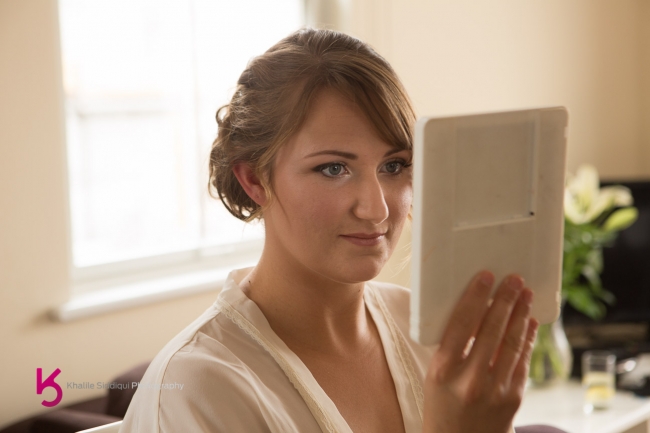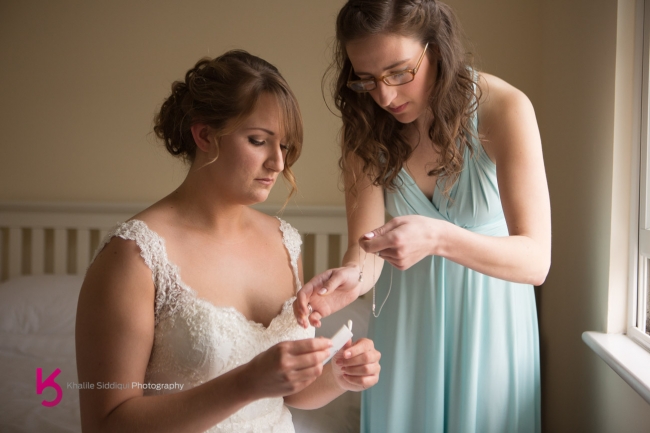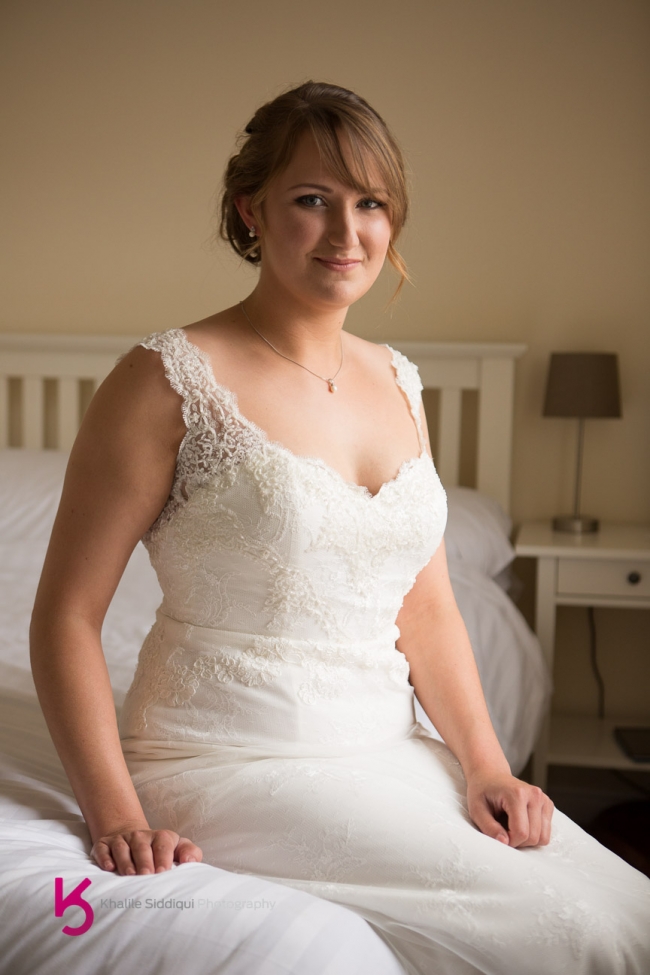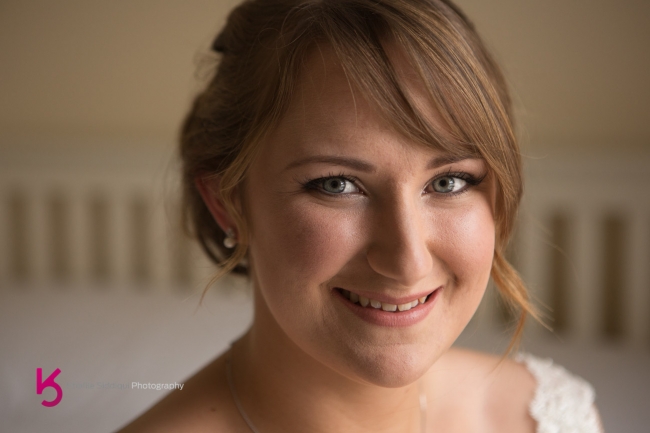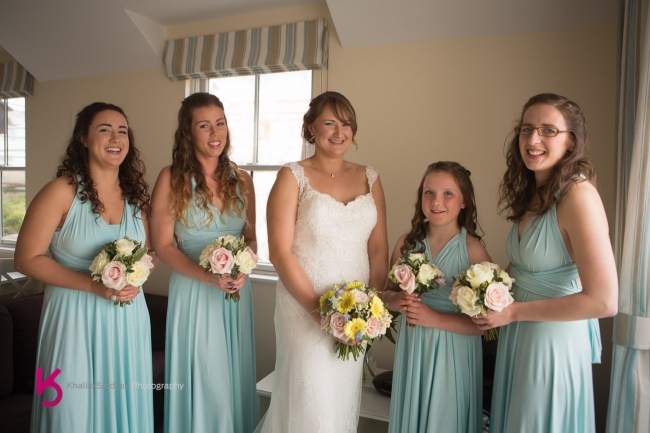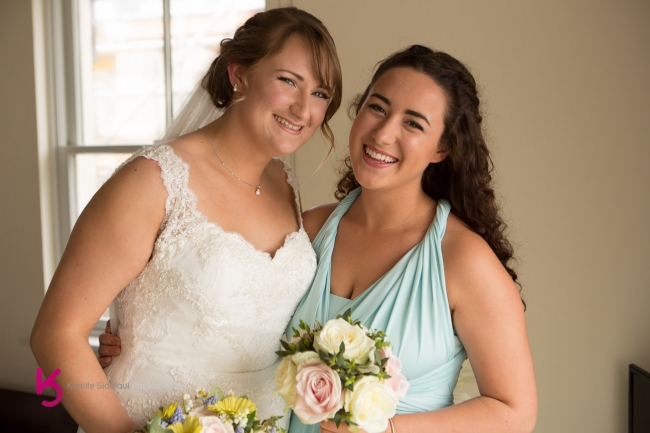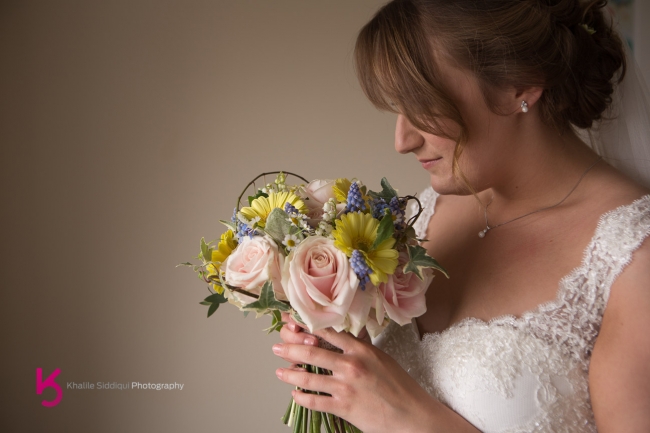 We then took the fifteen minute drive back to Constantine where John and the guests were waiting.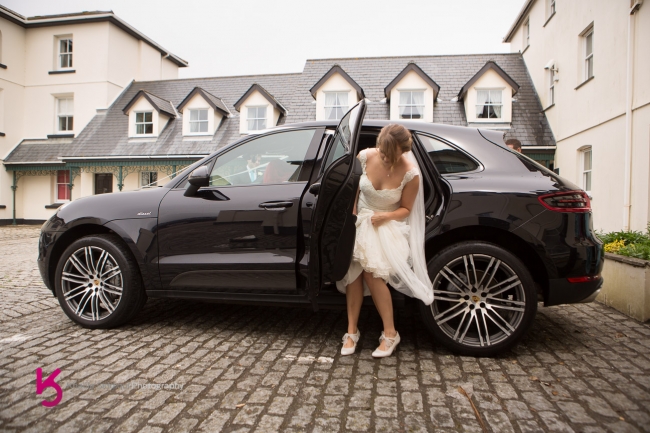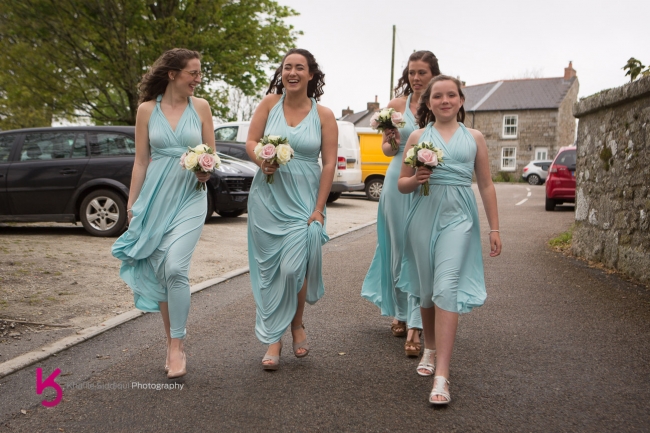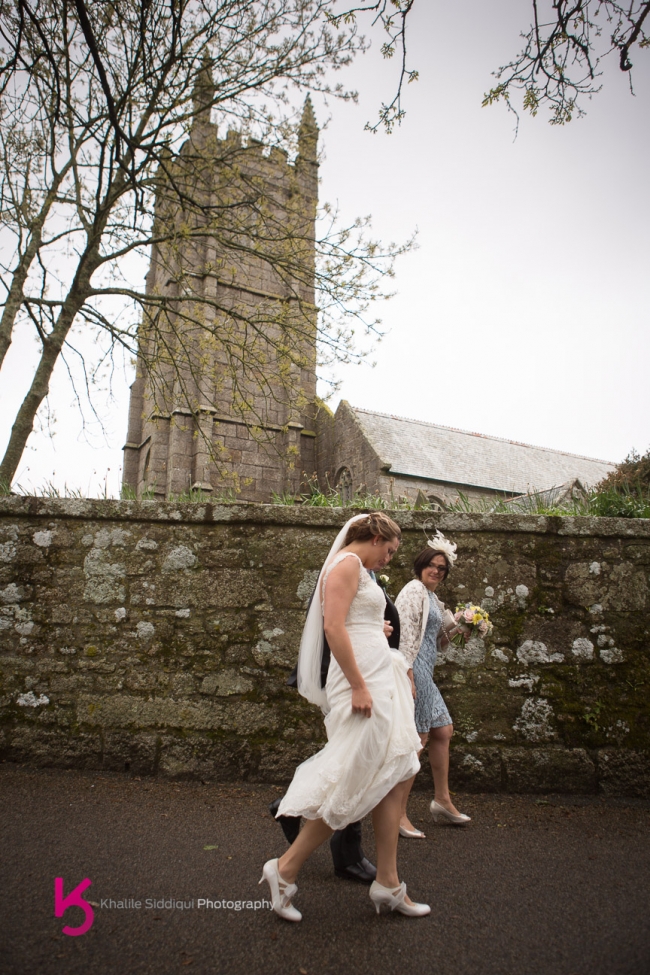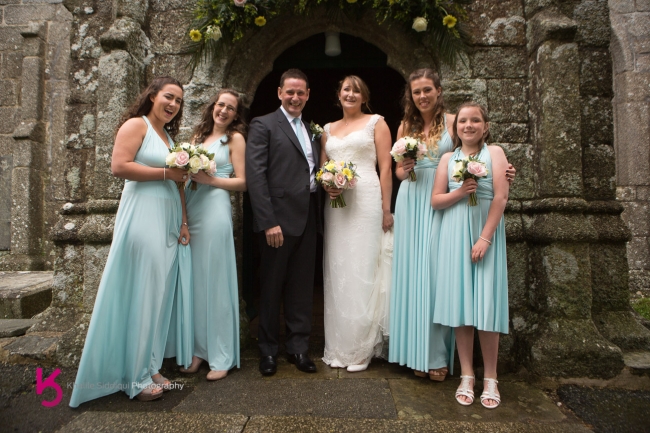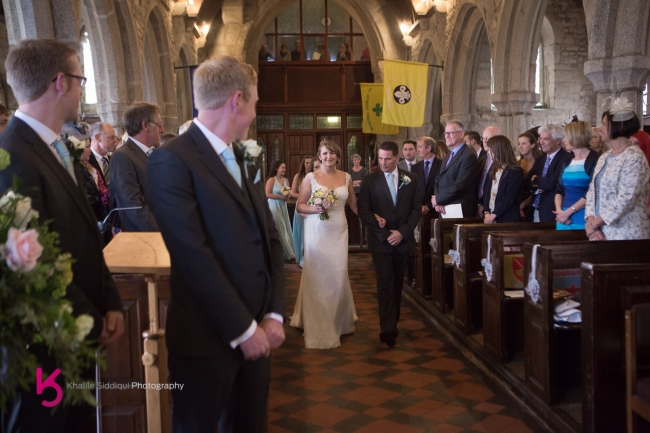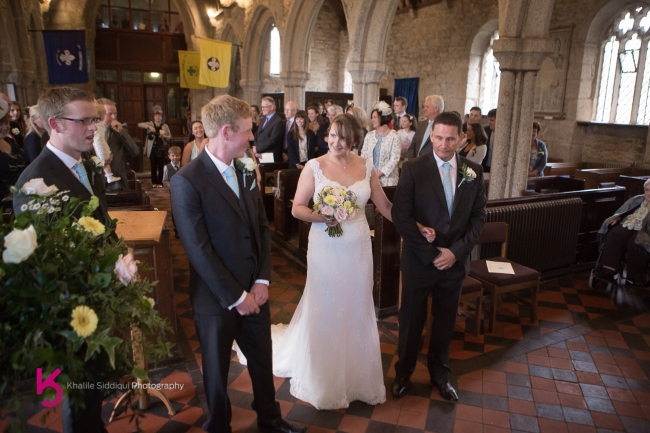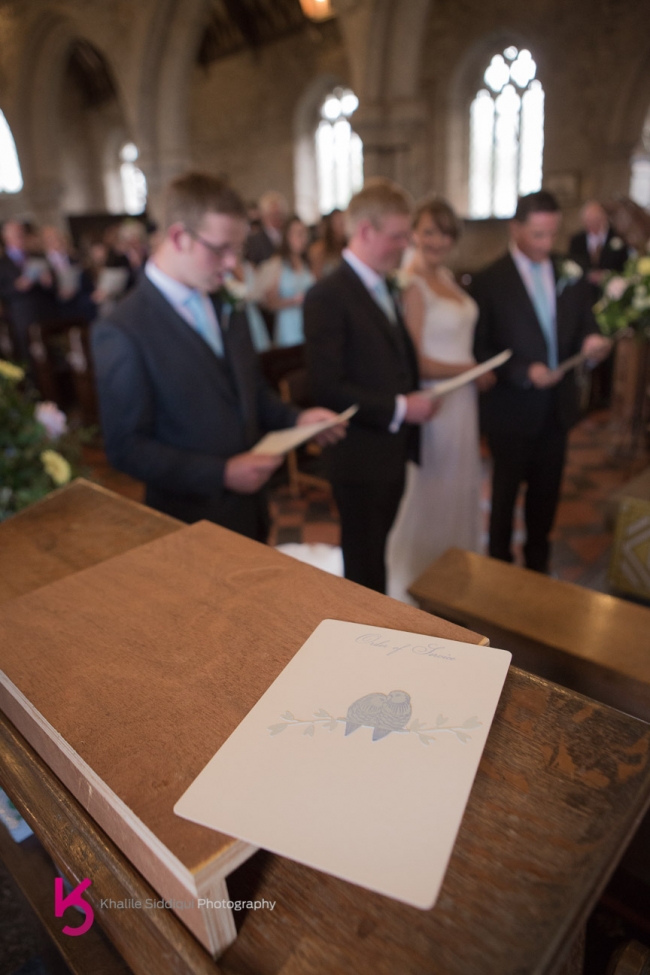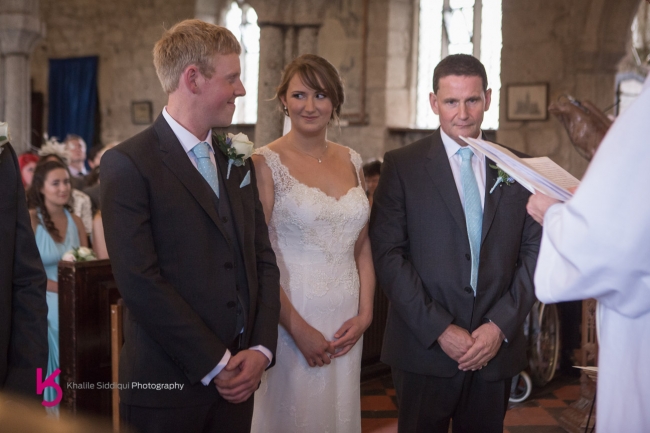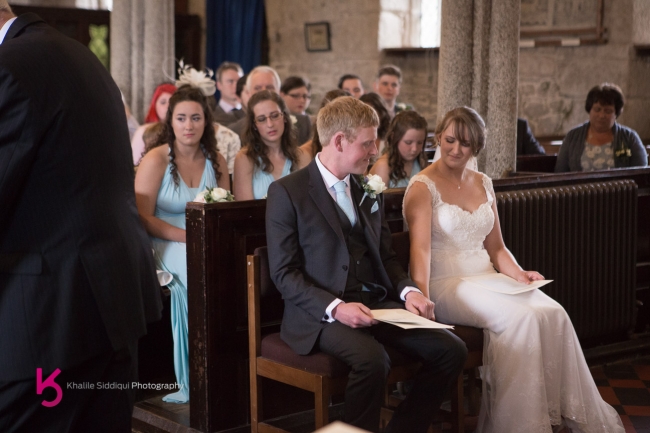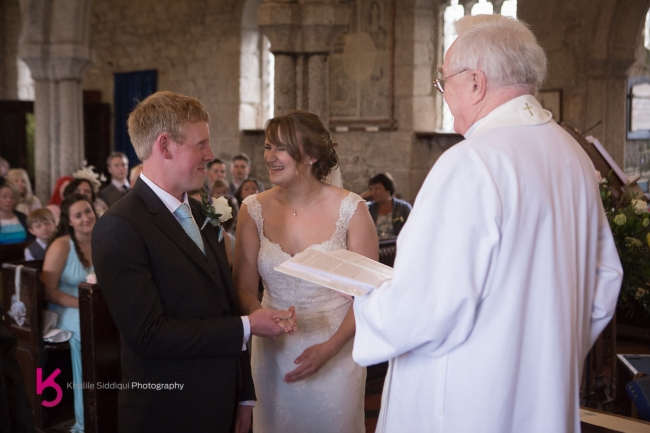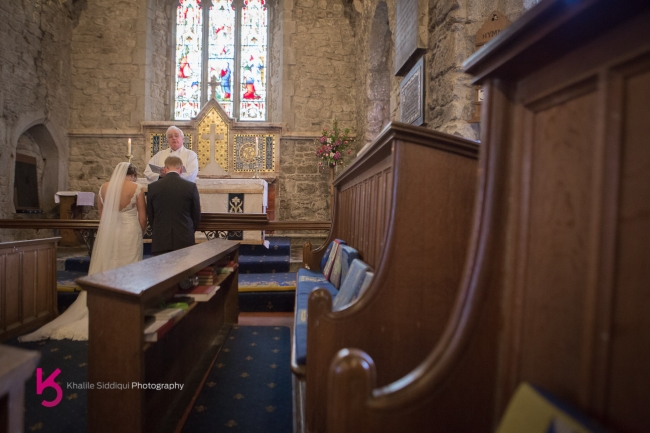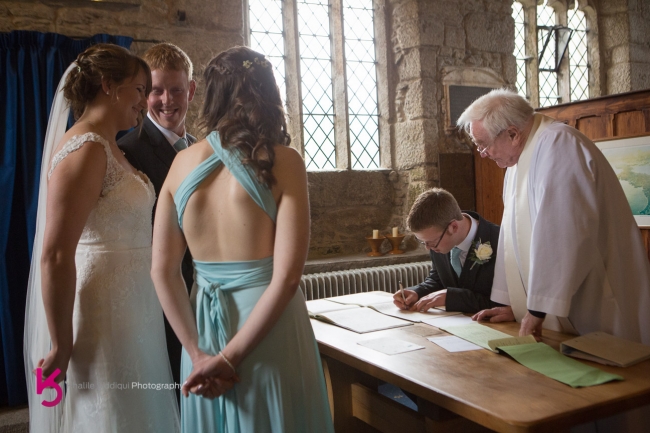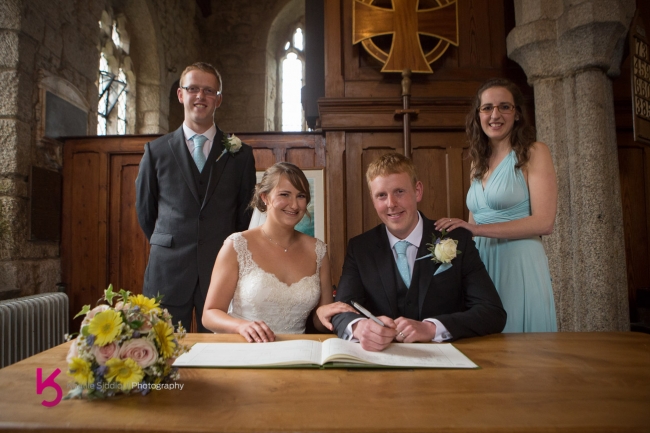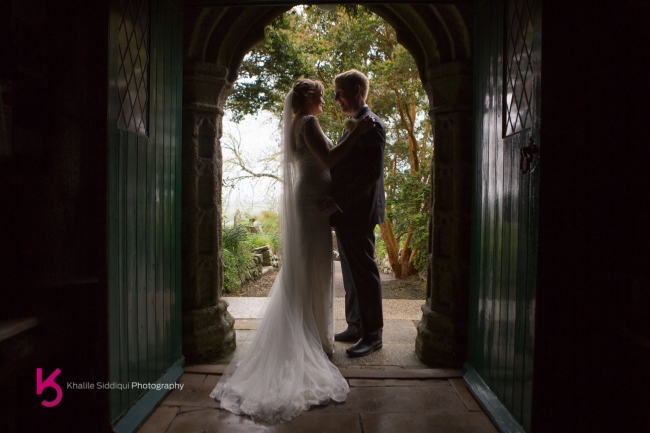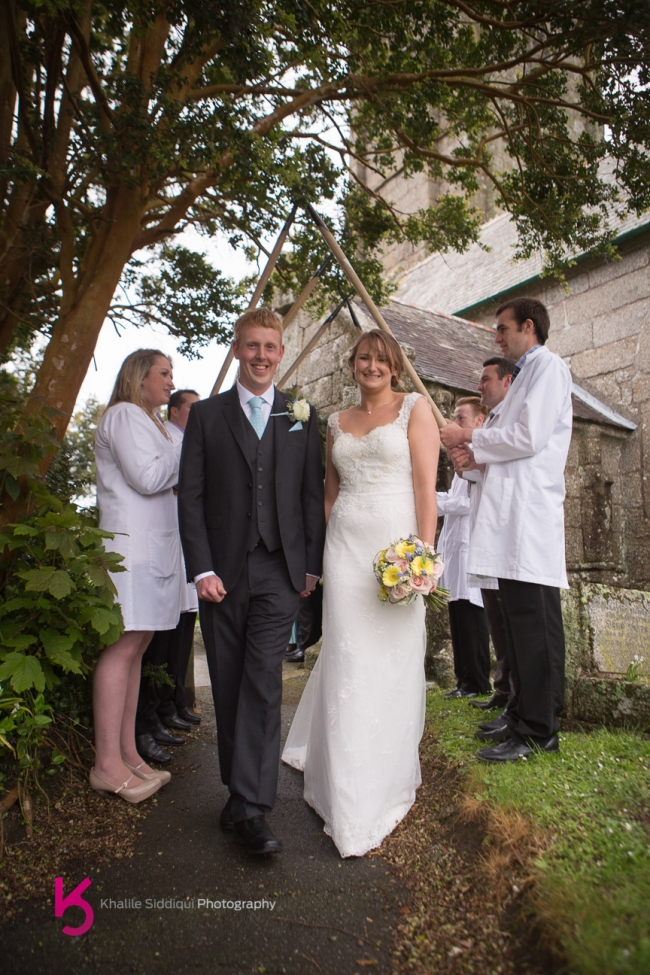 The forecast for the day was shocking but we were fortunate enough to have a very slight break in the weather so we deviated away from plan B back to plan A doing the group photos outside, but we didn't have the luxury of time on our side to hang around as the weather was deteriorating by the second. So after cracking through the group photos we headed straight off back to the hotel.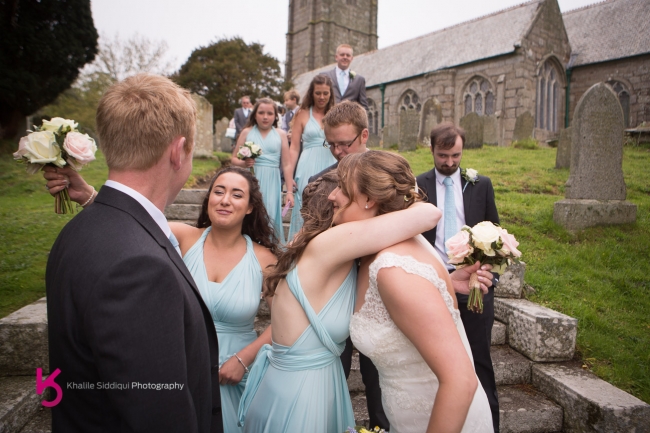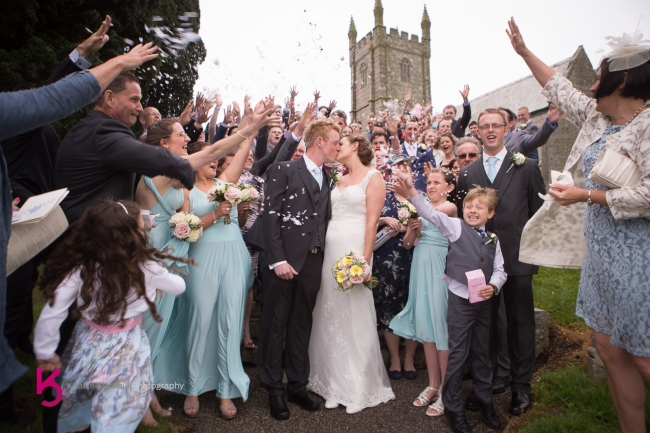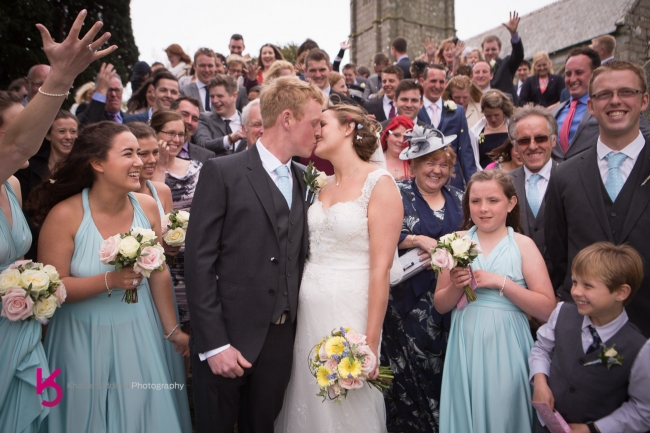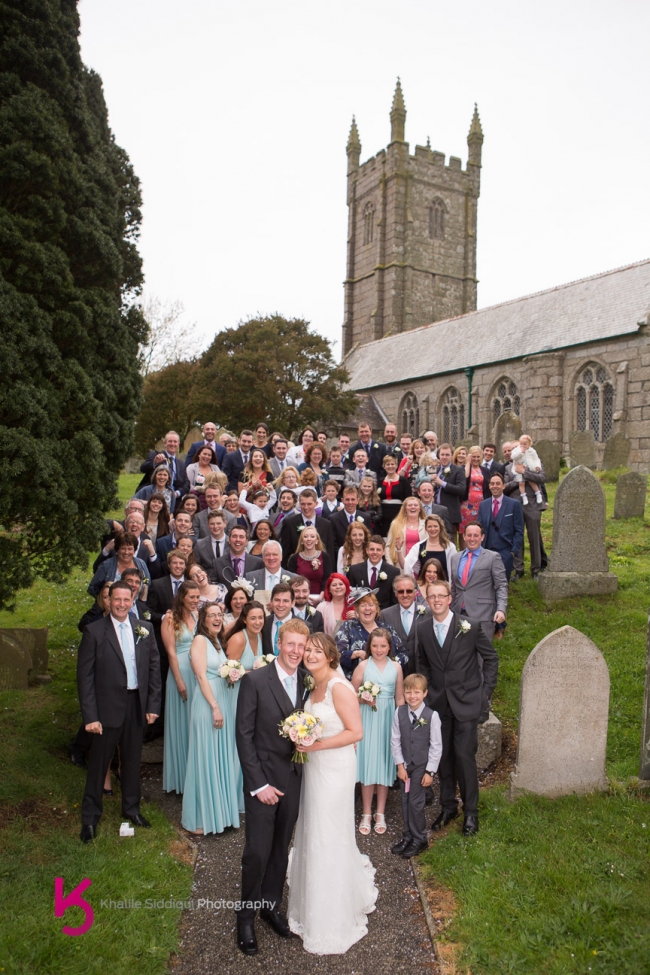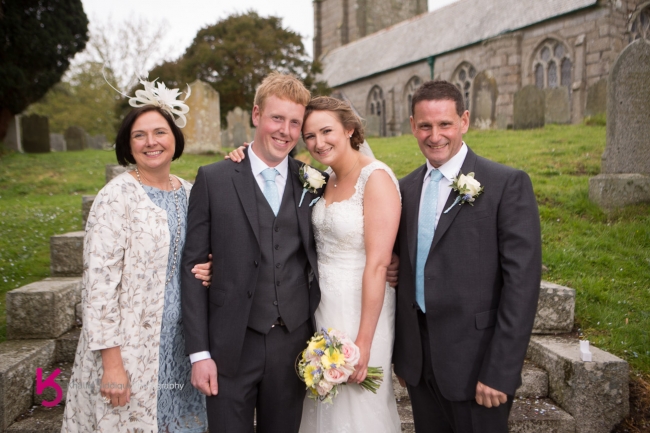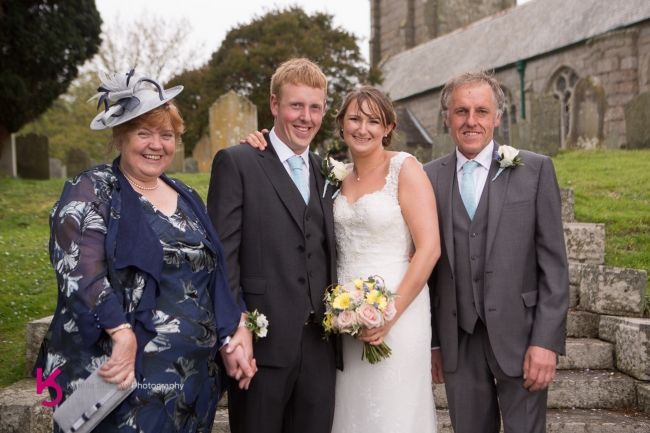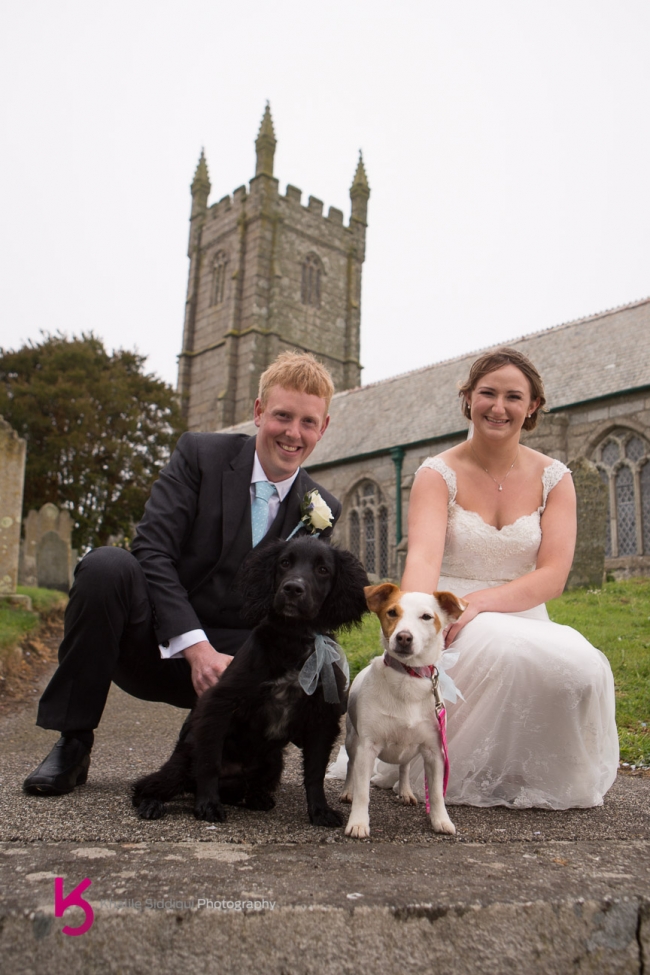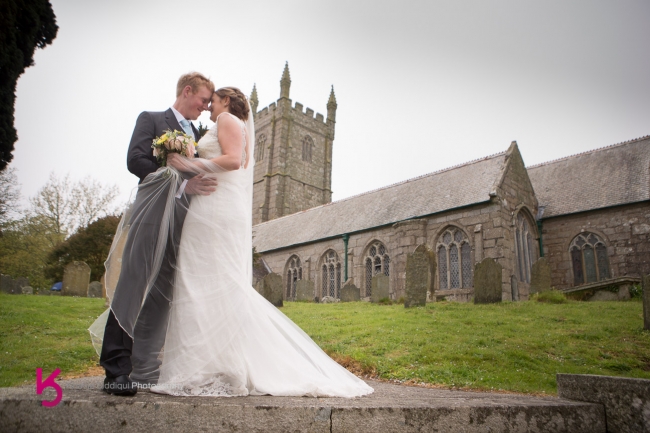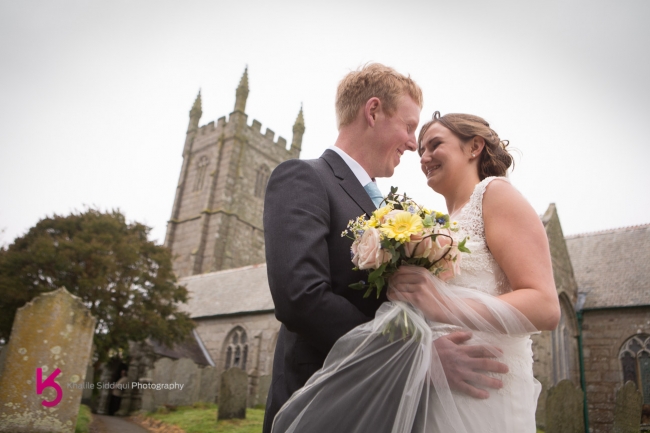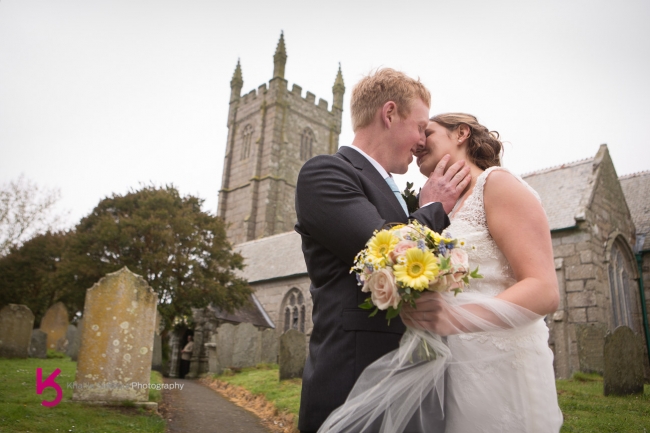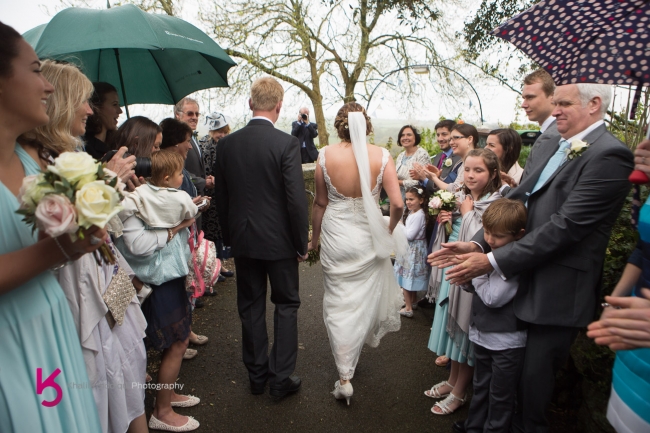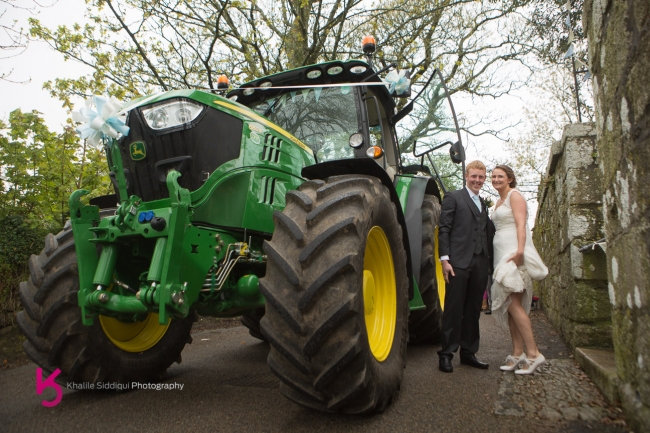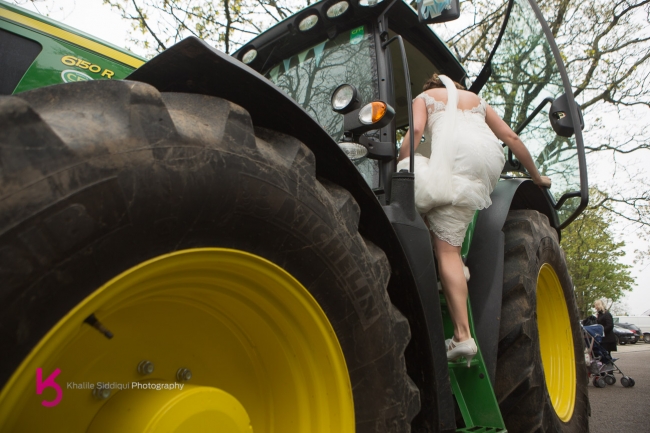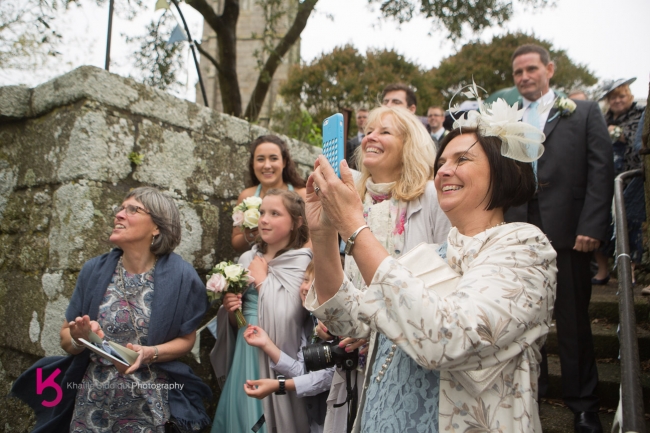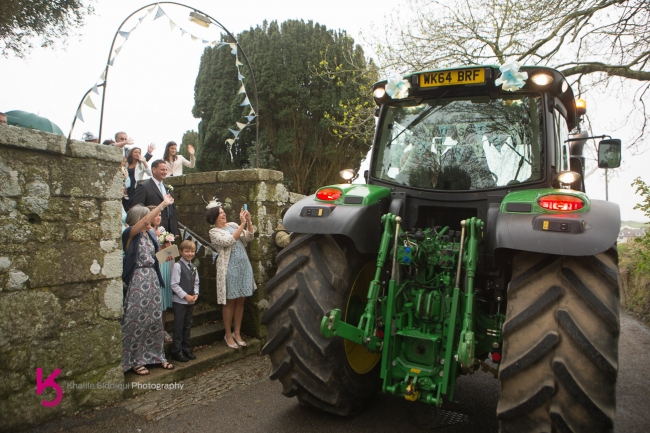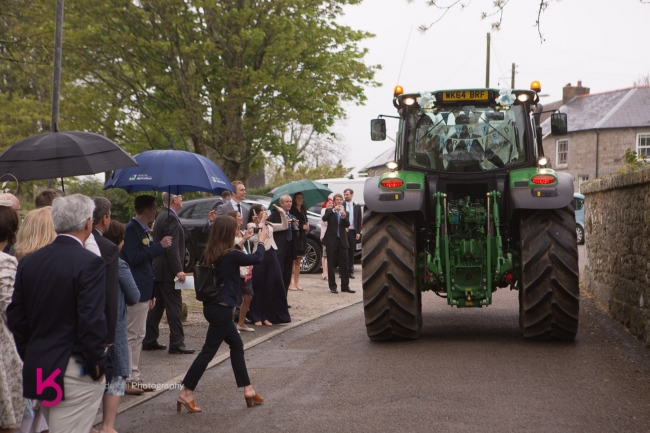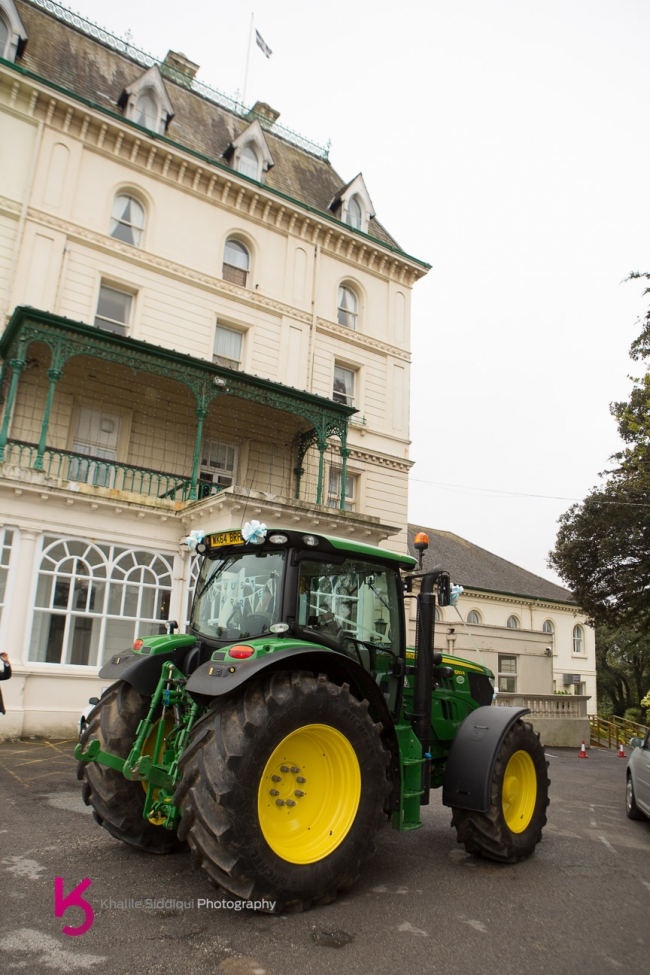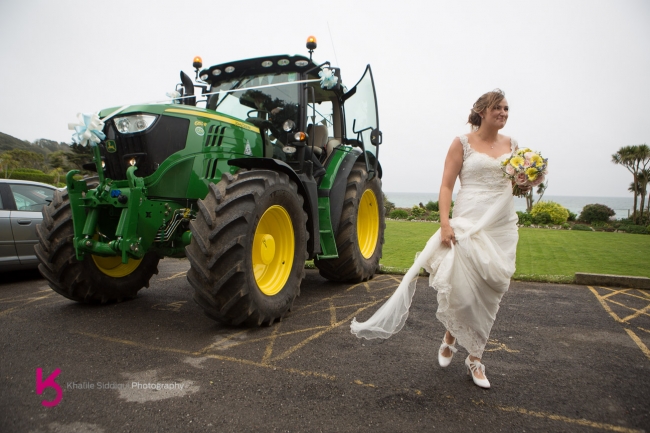 Despite leaving before us I was a little concerned Louisa & John may have got stuck in a lane, until I saw the towering tractor moving down the road way above the rest of the traffic. So while our happy couple enjoyed a well earned drink I popped into the reception room to capture some details, like Johns childhood toys that were used as markers to identify their guests tables, and the Sloe Gin that John and Louisa made for favours (I love the home made favours) along with the hand cut love hearts that John made himself.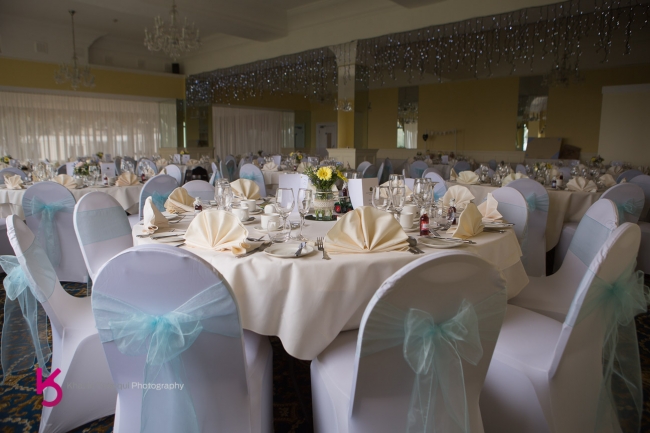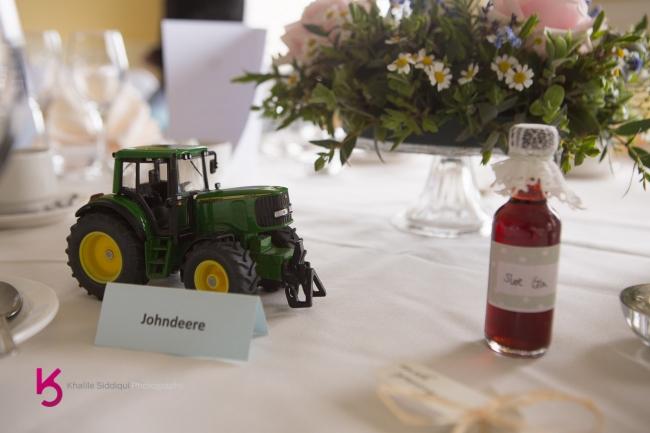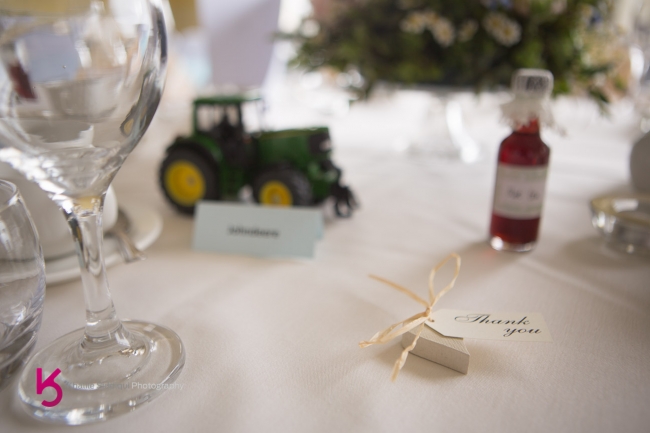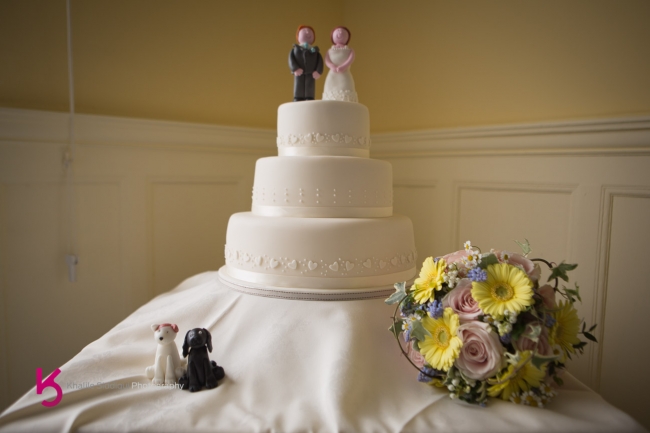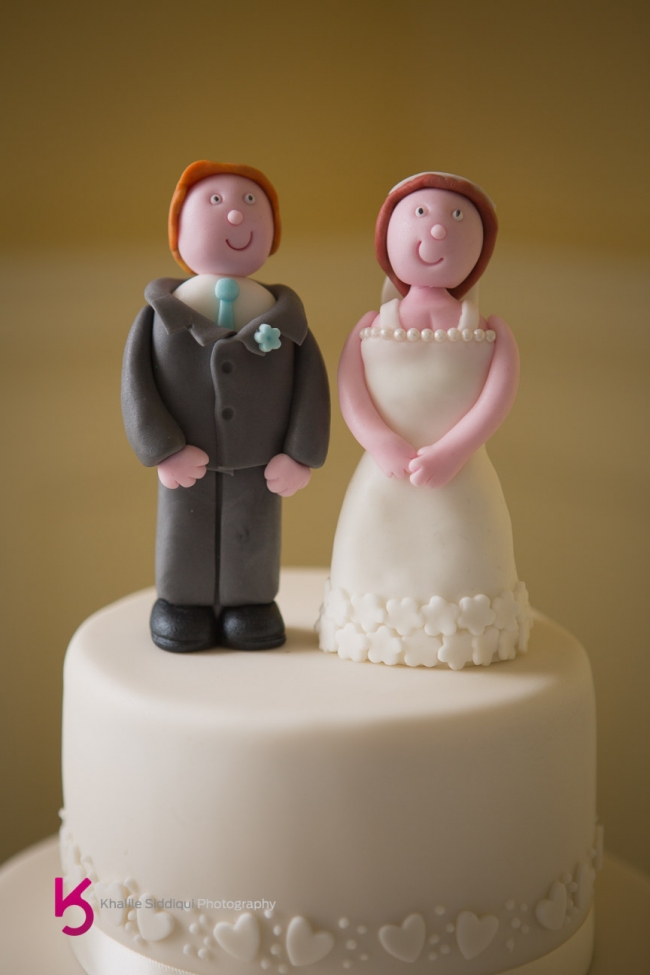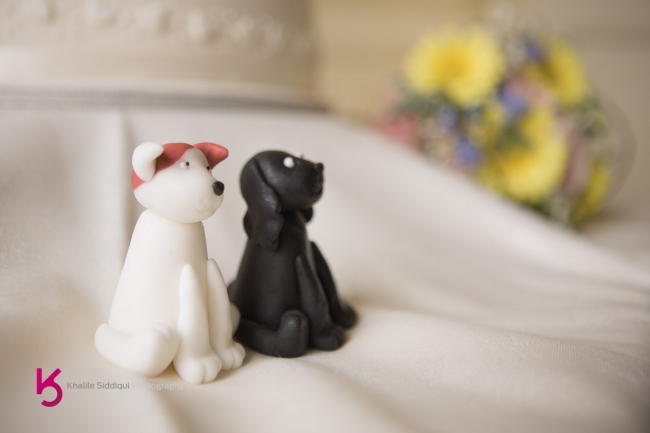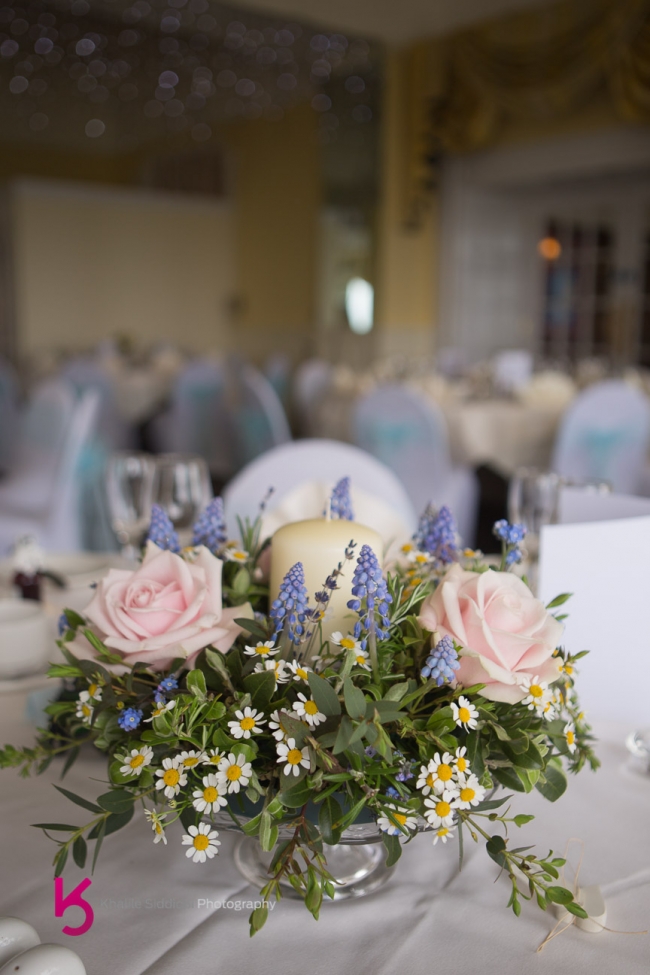 After finishing off the group photos it was time for the wedding breakfast, kicking off with the speeches.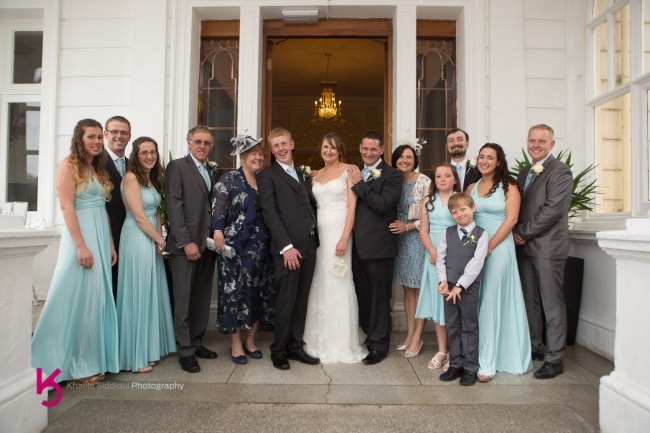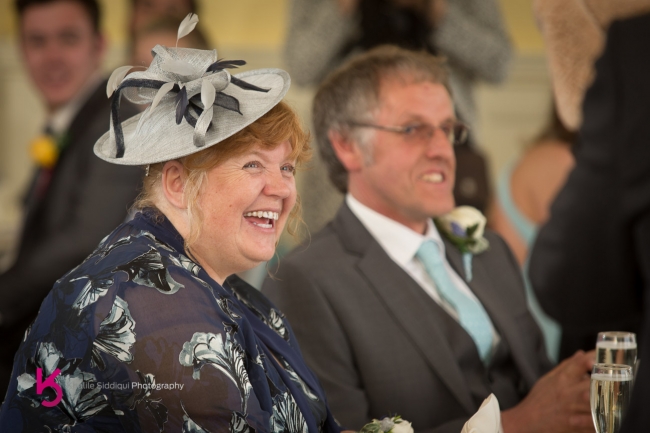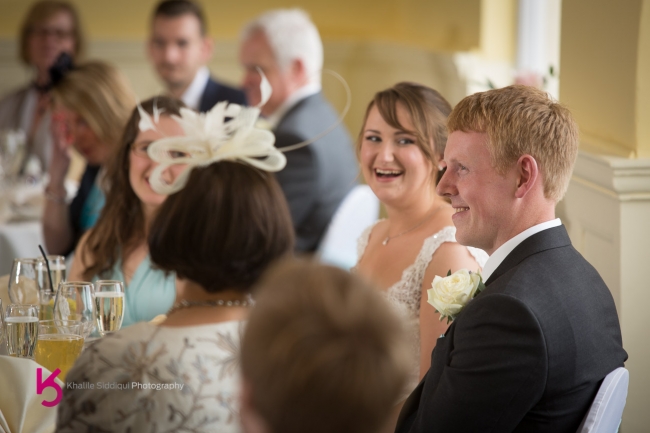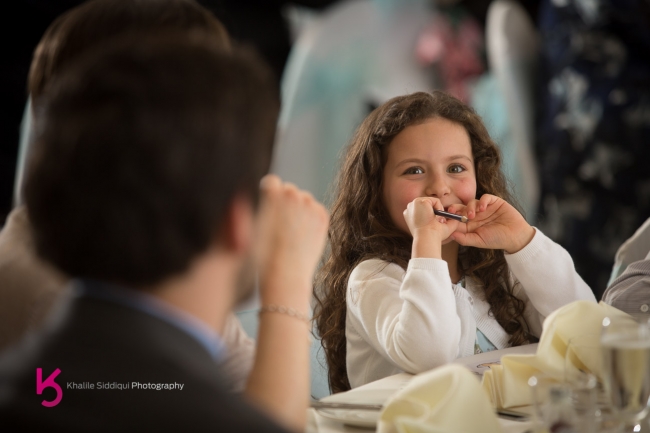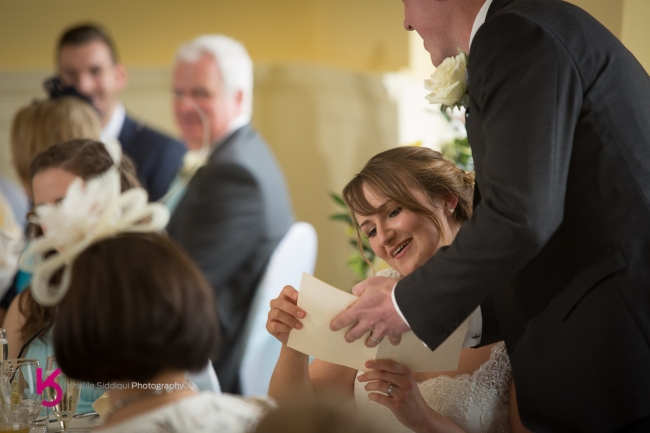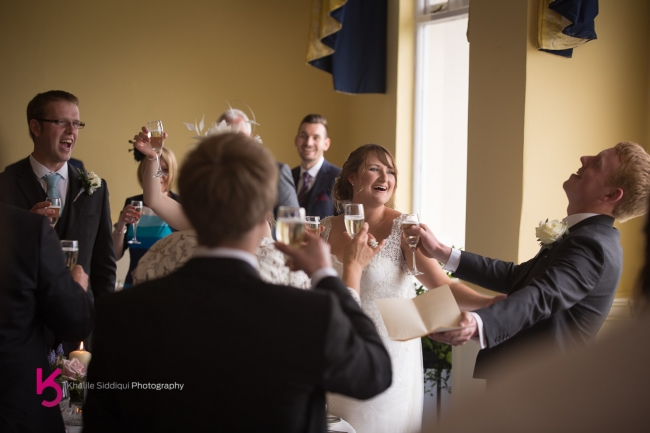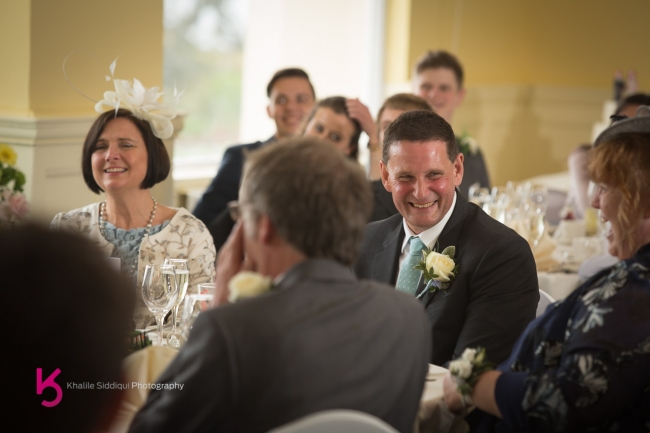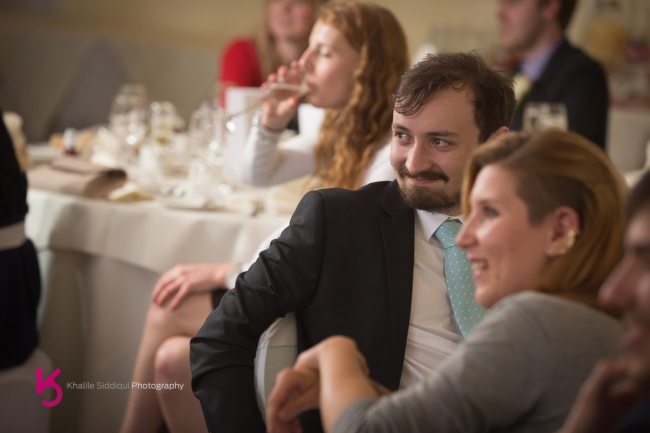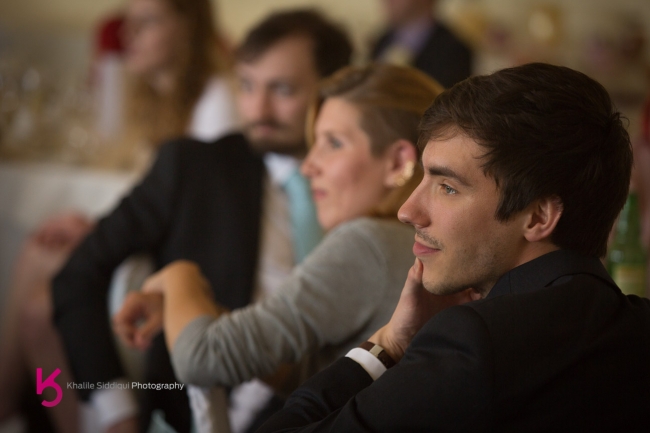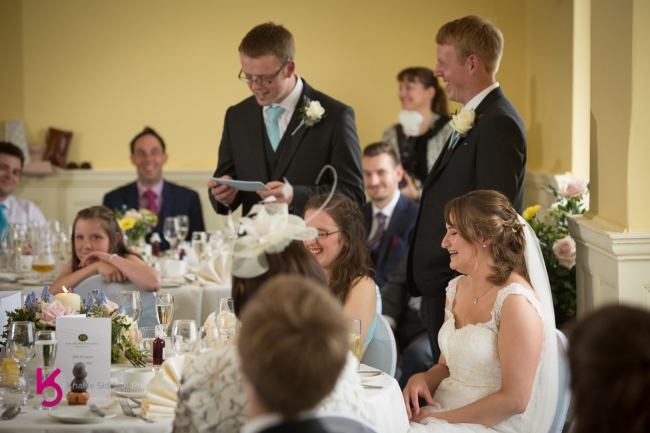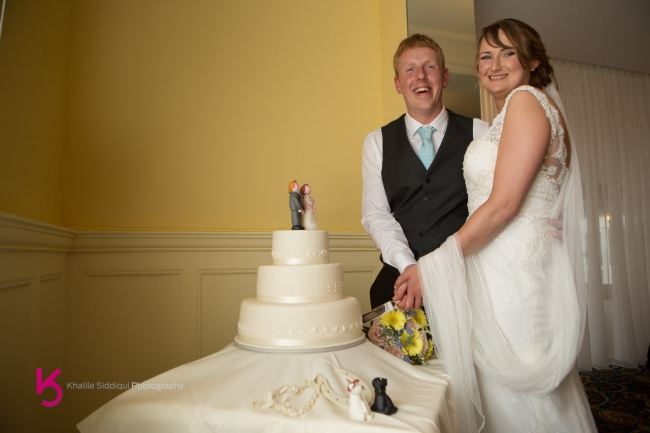 After the meal the plan was to go and get some photos down by the sea, but the weather looked like a hurricane outside, so we decided to make the most of our surroundings at the hotel.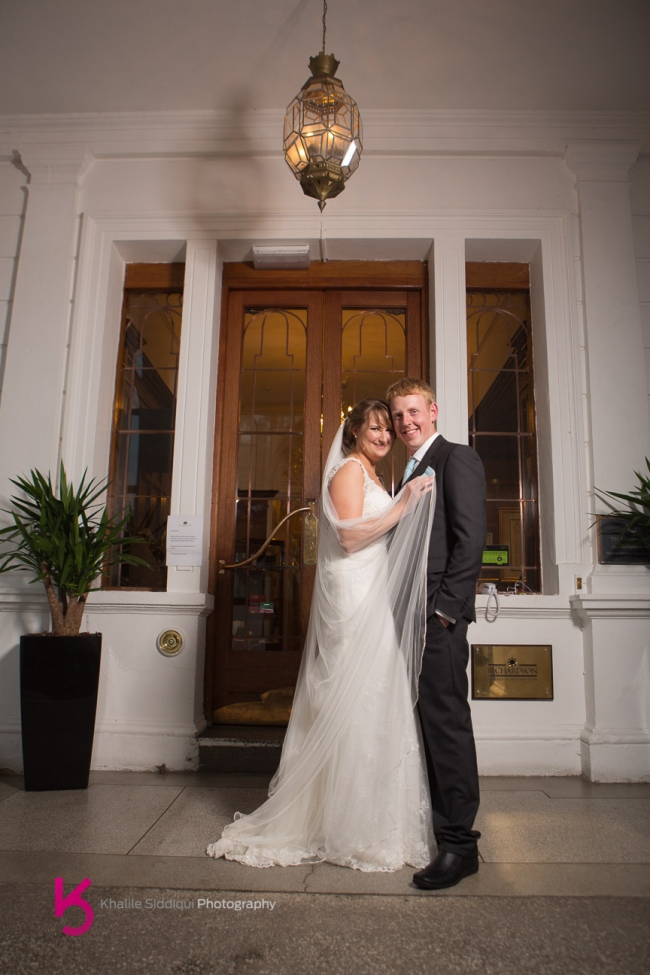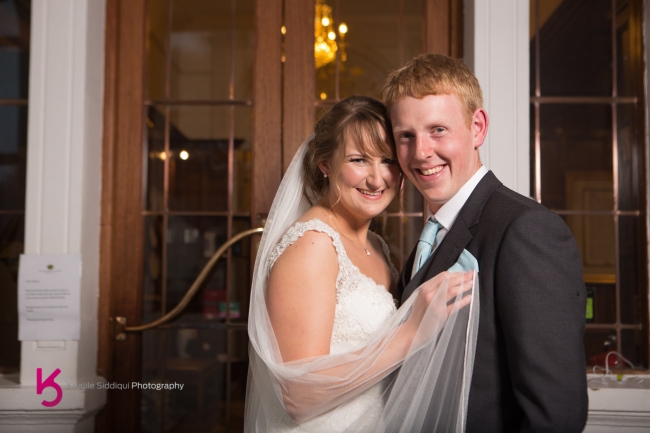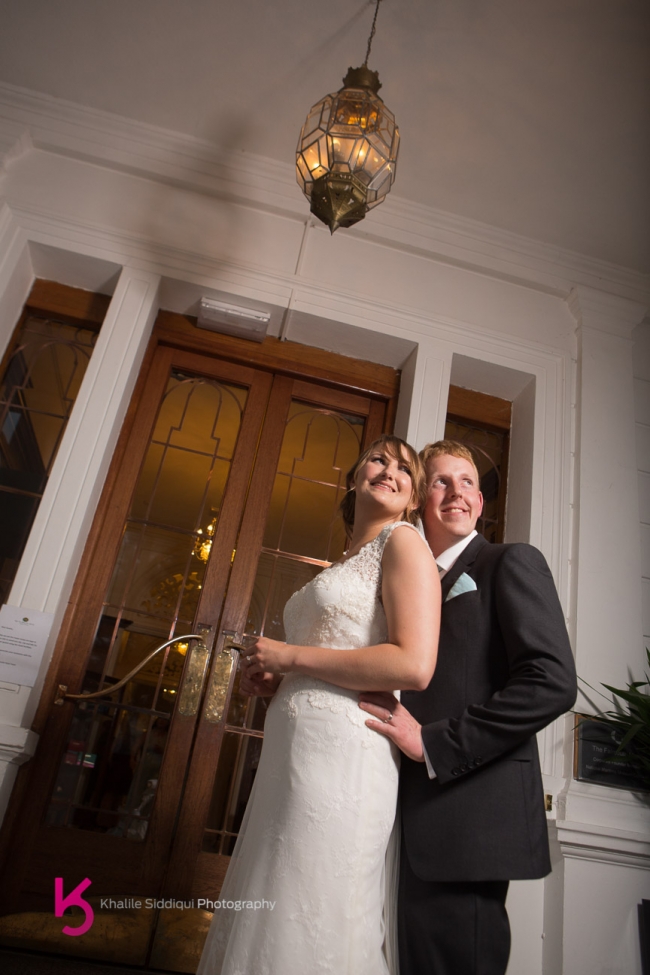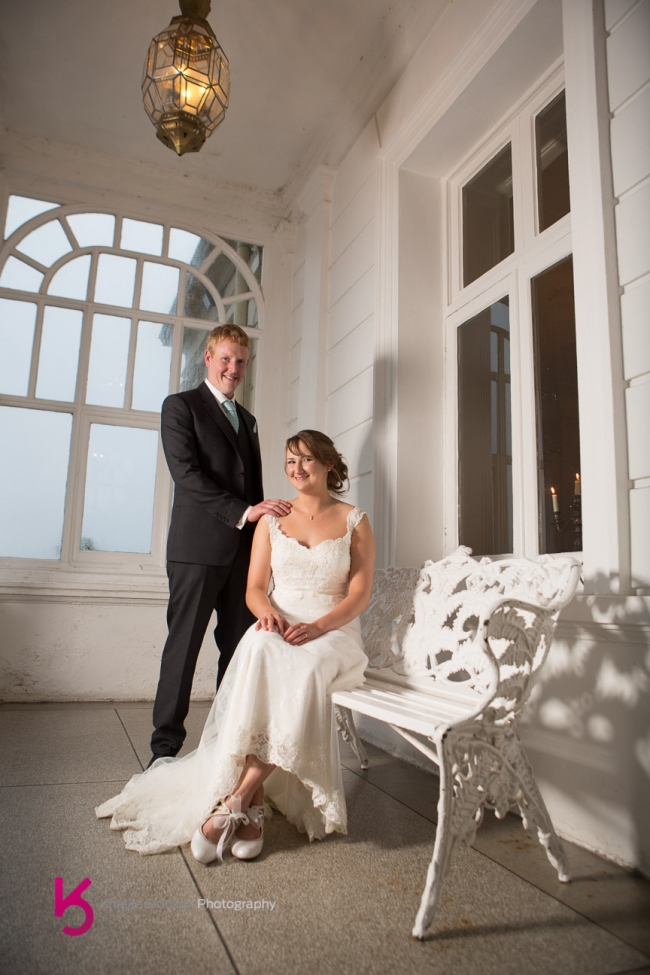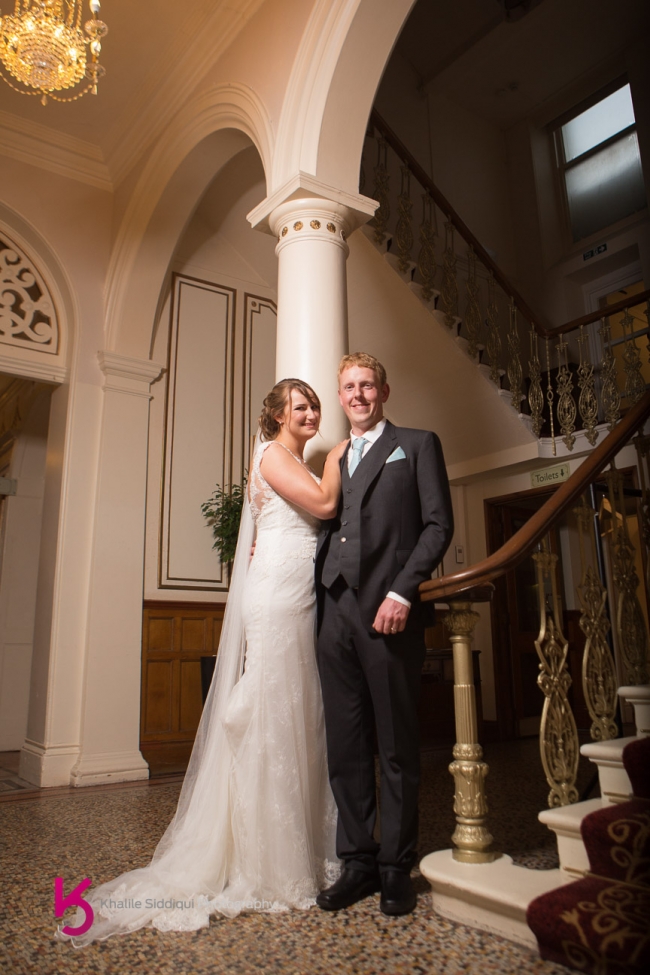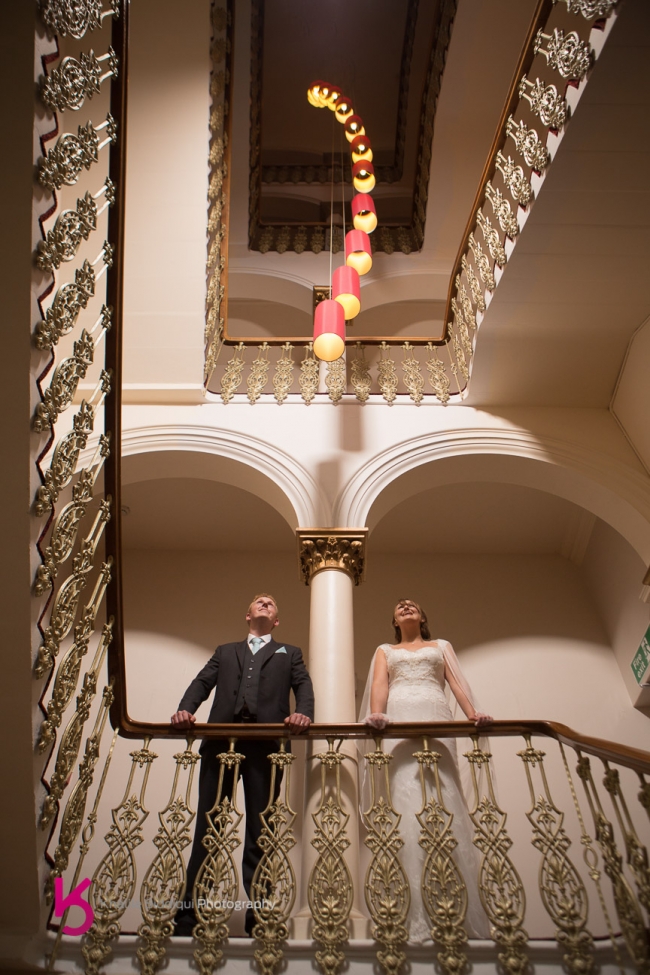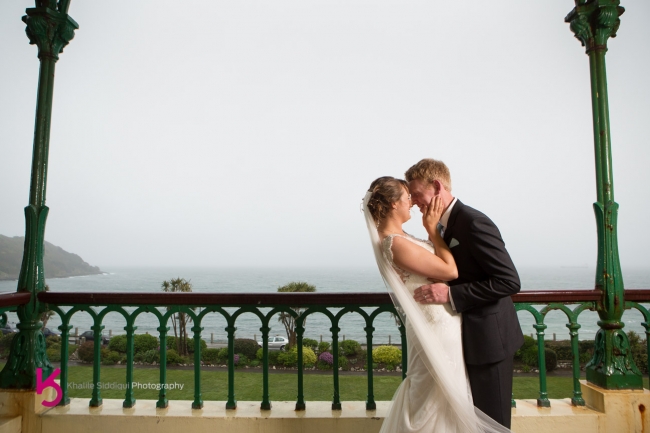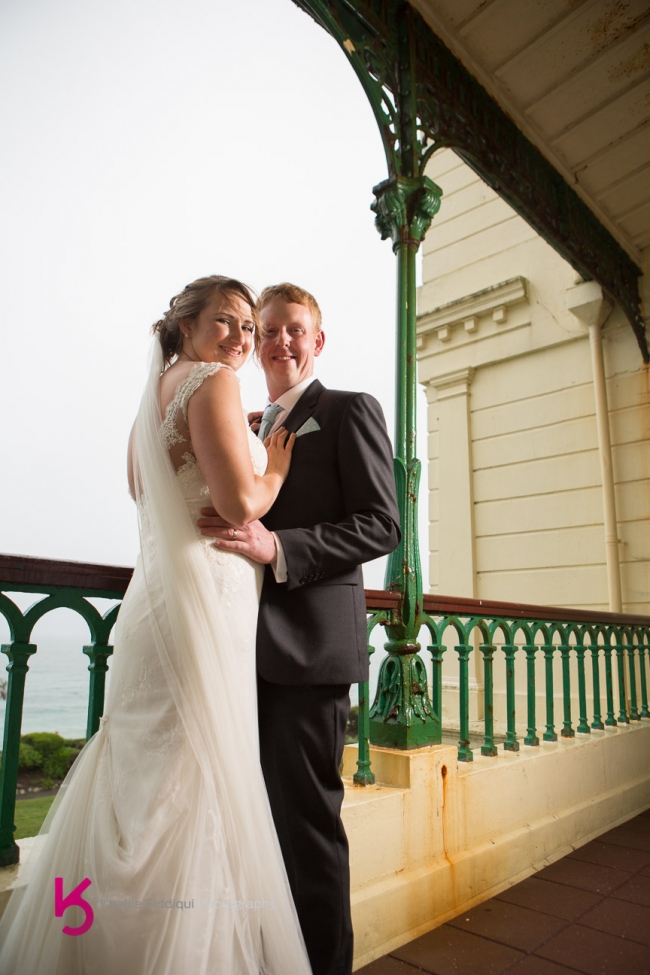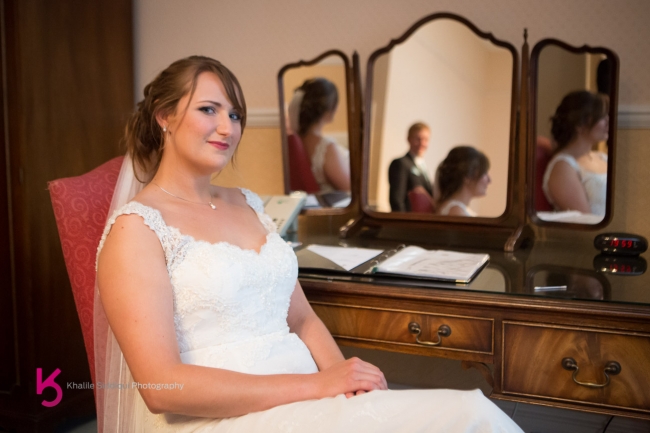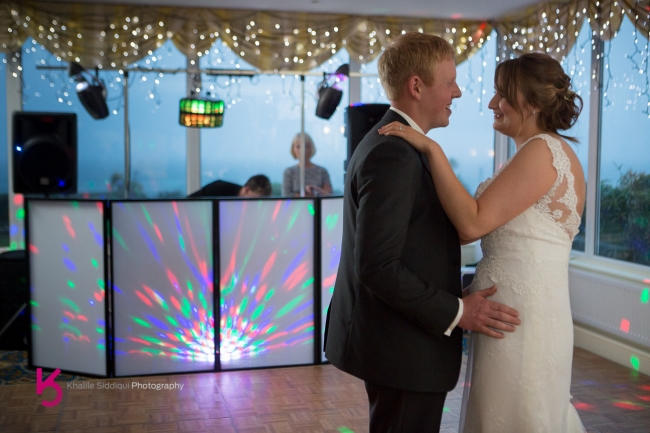 Well, Louisa, John, your wedding day was certainly worth the wait! Like I said, it's the people that make a wedding day, not the weather, and your friends and family certainly proved that!
Tams and I wish you a long and happy life together!!!
Take care love K&T xxx