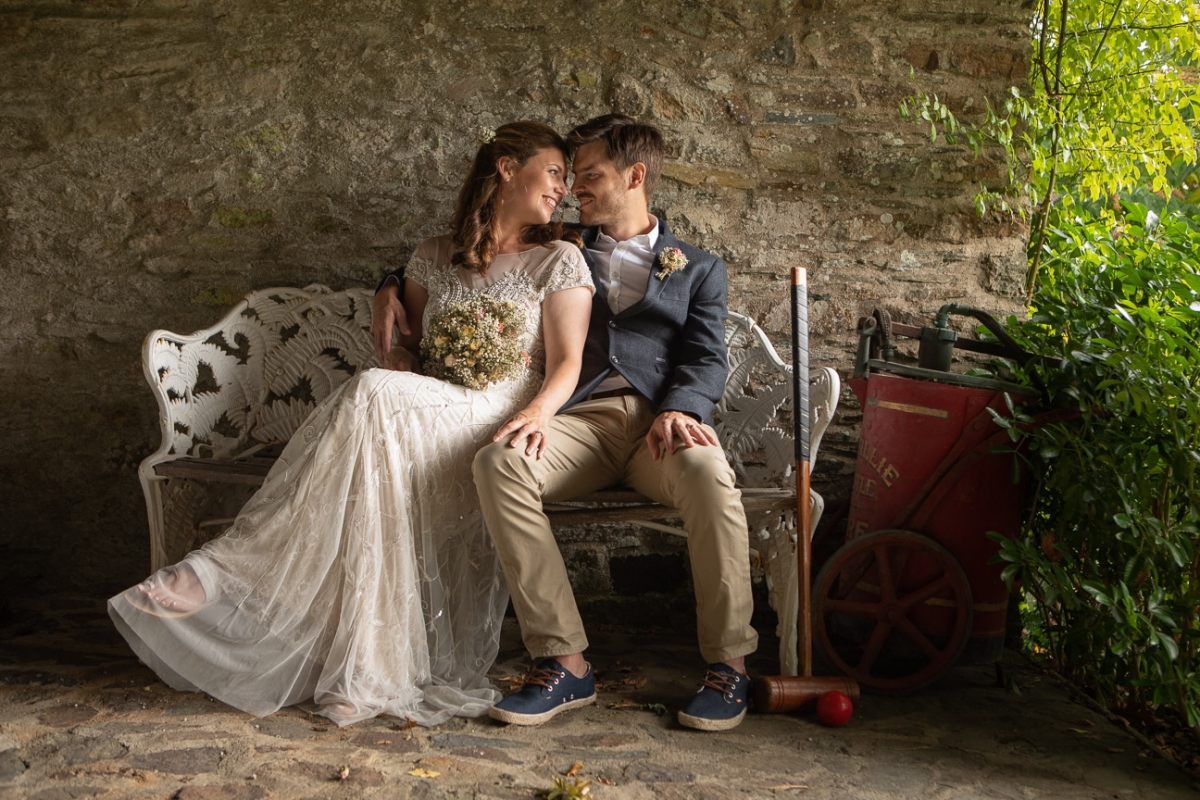 Pentillie Castle Wedding - Rachel & Mark
Share on Facebook Share on Twitter
21st August, 2018
---
This was such a teeny weeny wedding – barely a wedding at all, and we had reservations about having a photographer – thinking it might feel a bit intrusive at what was otherwise essentially a family party. I am so glad we did though! Khalile blended into the background like an undercover agent and has captured some beautiful moments and the essence of our 'family day with a wedding in the middle'. Tamsin did a fabulous job with my make-up; dishevelled to glamorous was a whole new experience for me! Never have there been two more awkward people than this Juliet and her Romeo – but you made us feel very relaxed and were fantastic with our boys. We've spent five years trying to get snaps where they aren't pulling funny faces or refusing to be photographed, thrilled we finally have some! Thank you so much – we will all treasure these when we are old and grey and look back and remember our incredibly special day. Could not recommend Khalile and Tamsin more highly – don't think about it, book them!


When Rachel first got in contact about her Pentille Castle Wedding she described it as a family party that happened to have a wedding ceremony in the middle of it.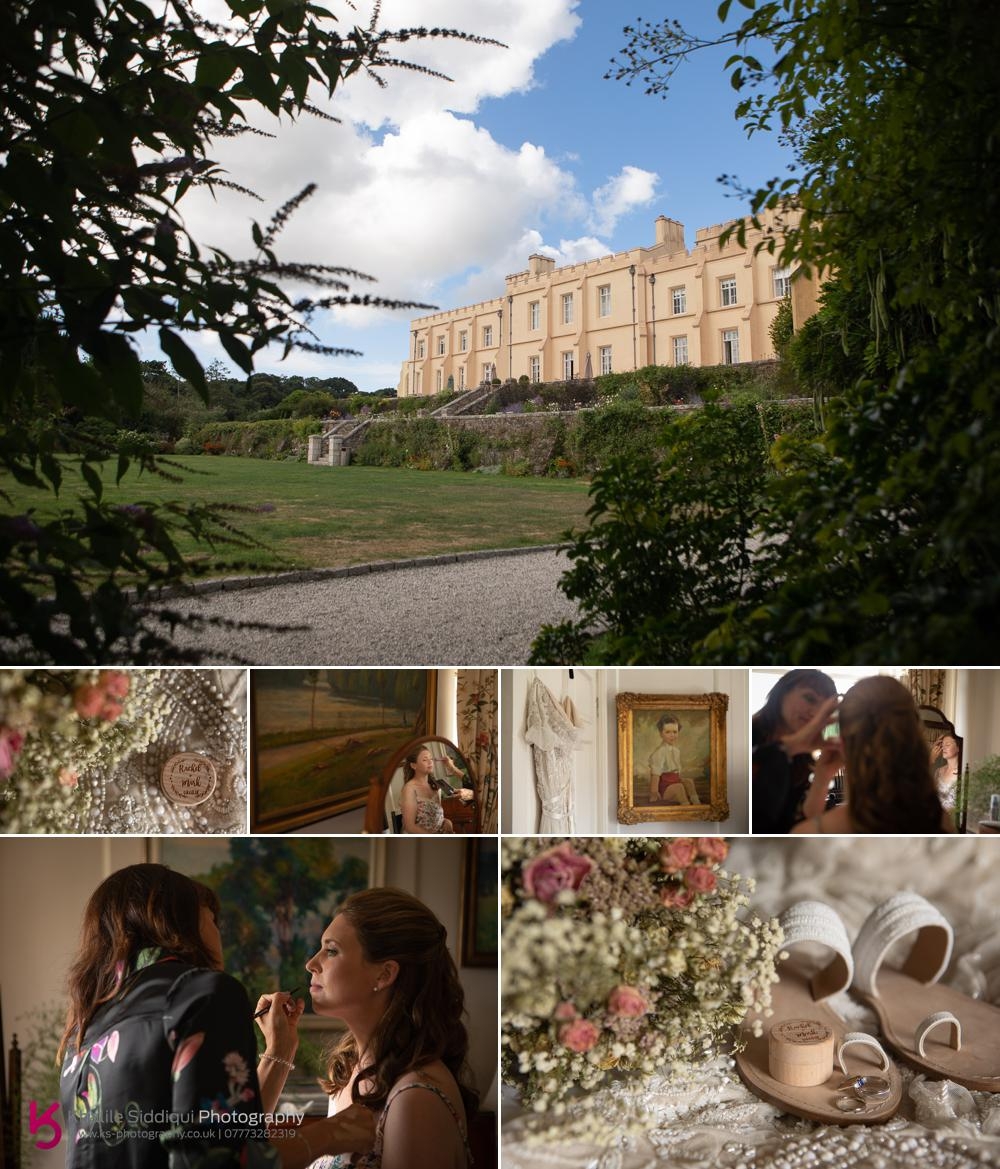 She also went on to say that herself and Mark had two young sons and that they had NO nice photos of the boys and that they'd love loads of images of them, so that was pretty much my brief.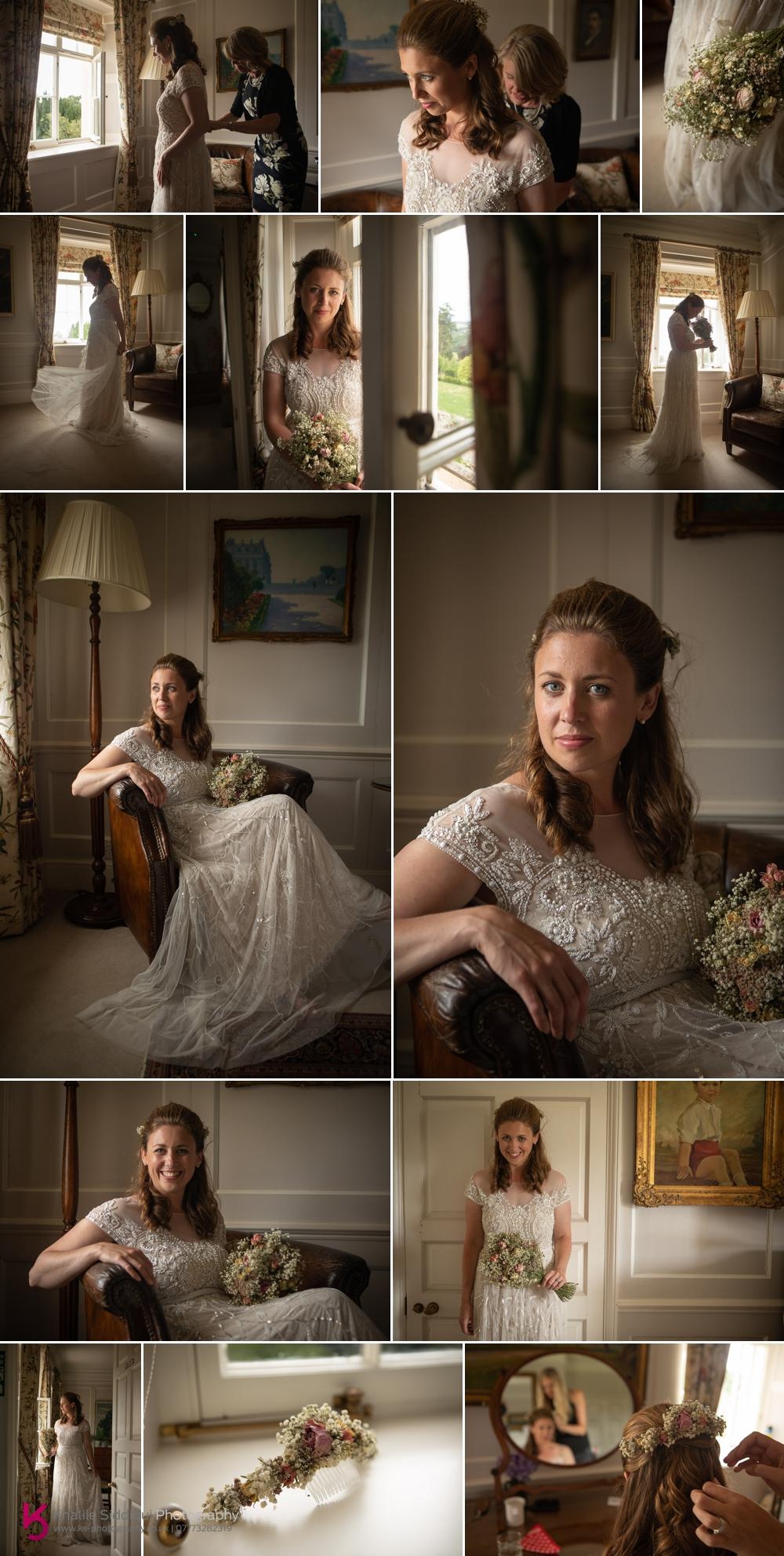 Their whole wedding party was just sixteen people in total and comprised of all family plus Mark's best friend. Rachel and Mark initially booked me for ten hours coverage and with just a couple of weeks to go wondered if ten hours would have been too much so asked my advice, to which I let a past bride answer. This is what Michelle Ducie said in an interview for 'Rock My Wedding'

"We weren't originally going to have a photographer as we thought it would be a pointless for such a small wedding. But as soon as we started planning I soon became addicted to the world of wedding blogs and I wanted to have something of our own to help us relive the memories of our special day.

I did some research on the internet and found Khalile Siddiqui, we arranged to meet him and knew straight away he would be perfect! Such a nice guy and so laid back, and his beautiful photography just spoke for itself!

It rained the whole day of our wedding, ( a duvet day- where you just look at the sky and know that the rain is in for the day with not a single break!) but my only disappointment was that our beautiful venue was not going to be able to be captured in its full glory. I needn't of worried though, we loved our pictures and really think Khalile did an amazing job.




The only one thing I would do differently would be to of paid just a little extra and had our photographer stay into the evening, as although we have our guests pictures of our speeches, the first dance, our cocktail class and the fun we all had with our dressing up box- We don't have the really amazing quality of Khaliles pictures to capture the atmosphere"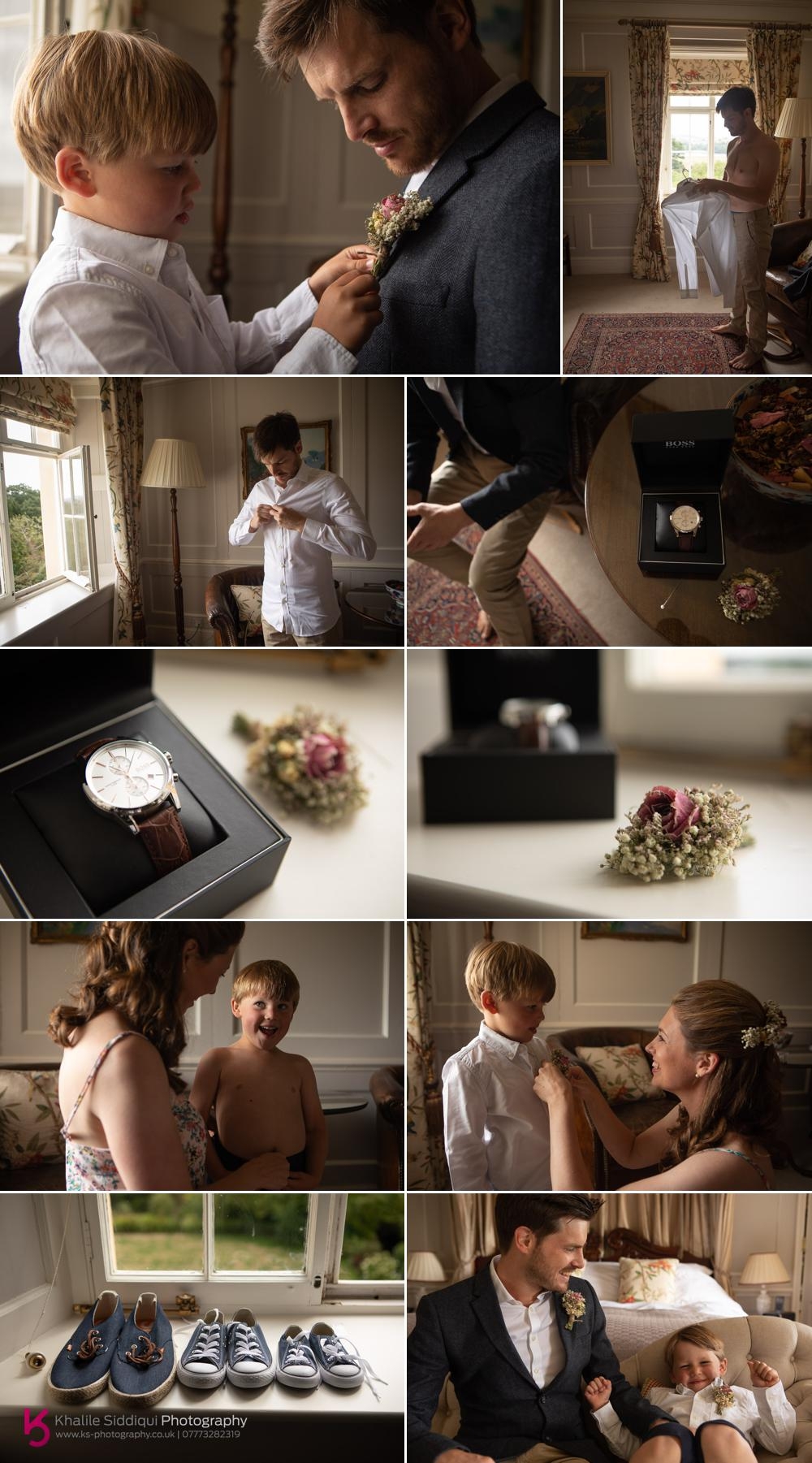 So Rachel stuck with the ten hours and here's how the story unfolded. Rachel wanted an super relaxed laid back day, but did have a little pampering in the form of having hers, her mum and sisters makeup done by my wife Tamsyn Siddiqui.
For her dress Rachel went to John Lewis, and when she told me about it at our pre-wedding meeting I was expecting quite a modest number, but her dress was super elaborate, covered top to bottom in the most beautiful ornate beading. And for Mark, being a Superdry graphic designer, he looked more like a Superdry model, dressed head to toe in Superdry with a blue blazer and light brown chinos.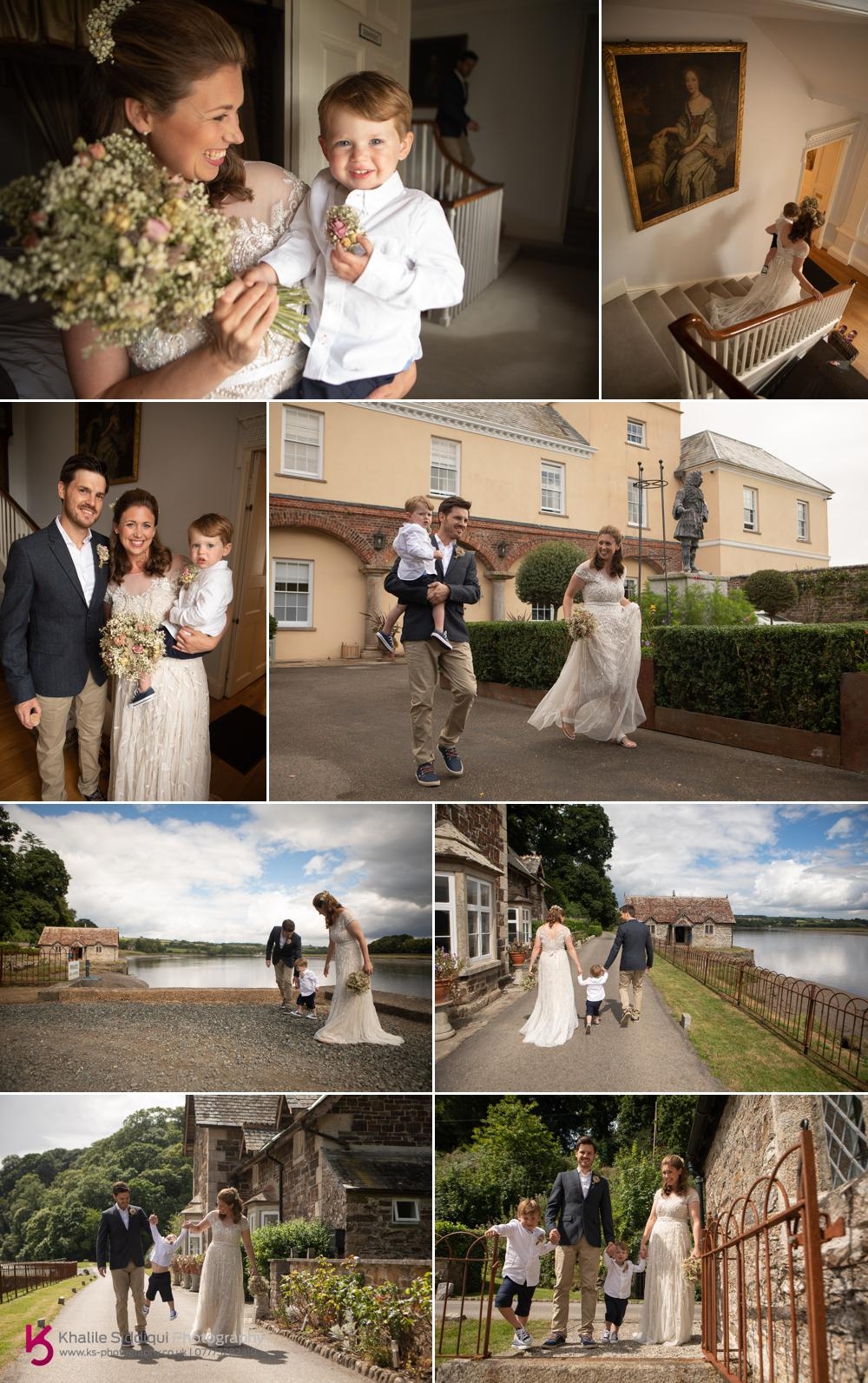 The ceremony took place in the estates bathing hut on the banks of the river Tamar just a short stroll down the hill from the castle, but just as we were due to leave a rain cloud pulled overhead, so I whisked them down to the waiting family.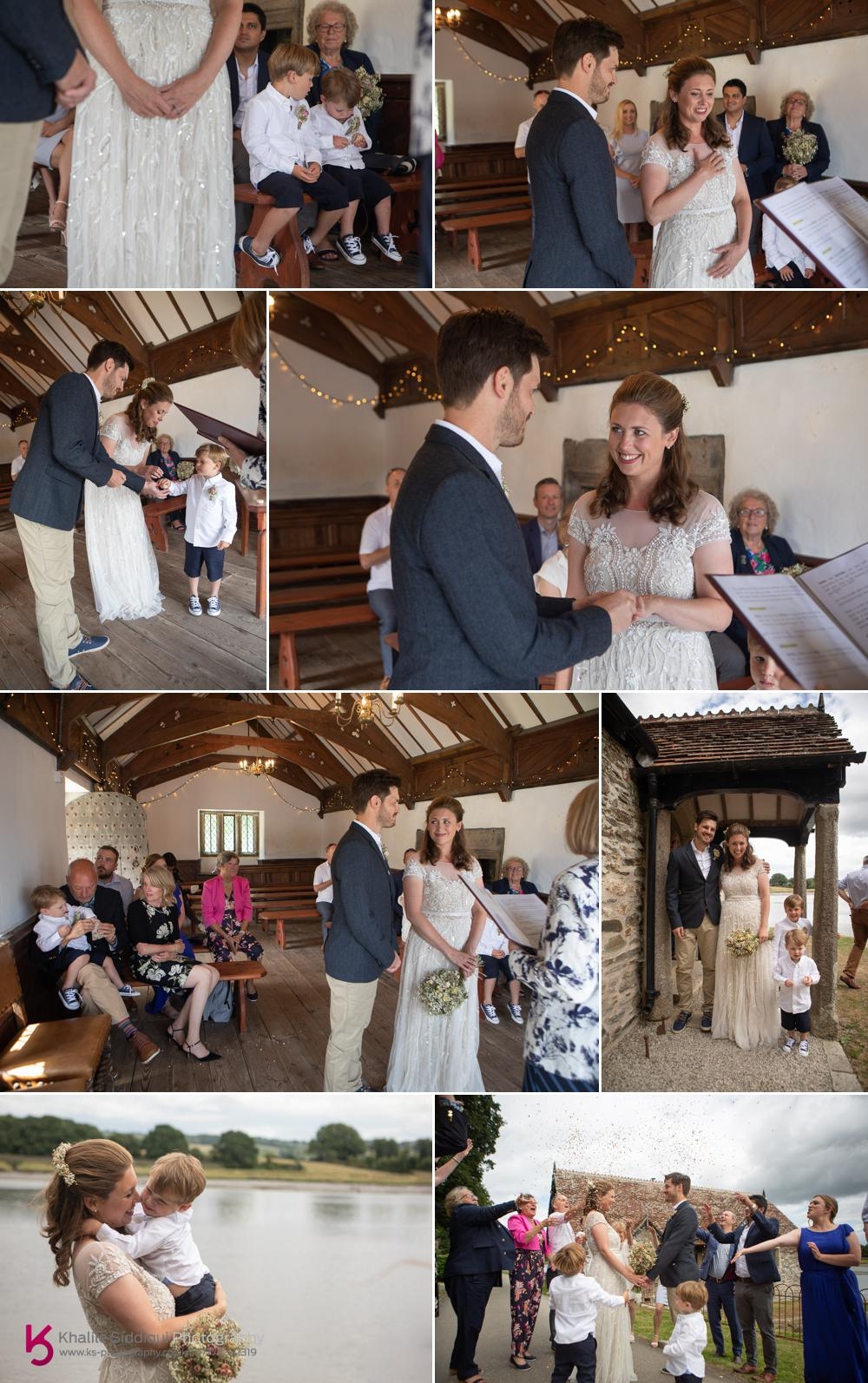 It was a beautiful ceremony with lovely soft light surrounding them, and a real treat to behold. After the ceremony we headed straight outside for some confetti throwing, then the guests headed back up to the castle while I got a few photos of our happy couple down by the boat house.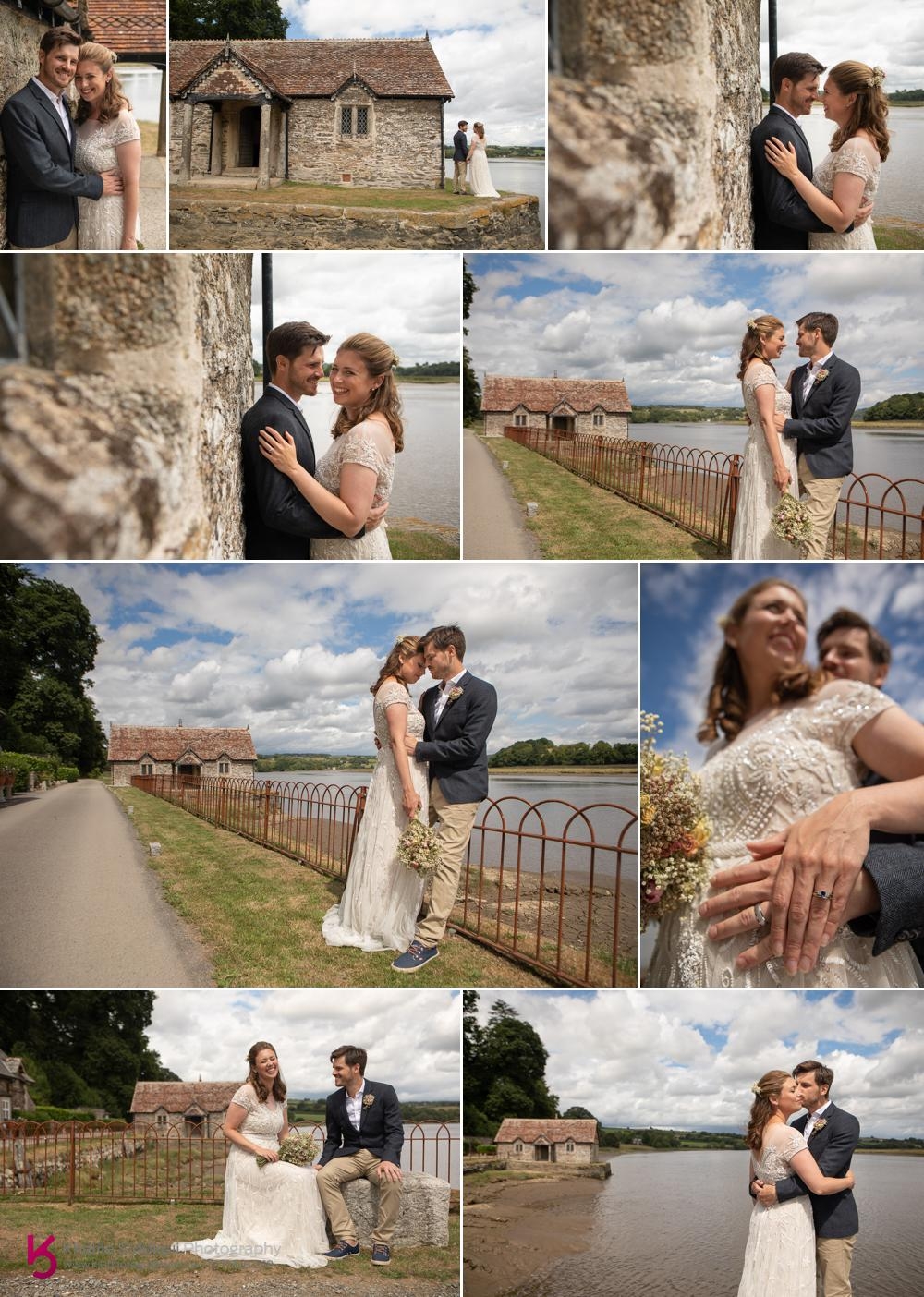 As it was now nice we left the Mercedes at the bathing hut and took the tranquil stroll through the winding woodland walk back to the castle.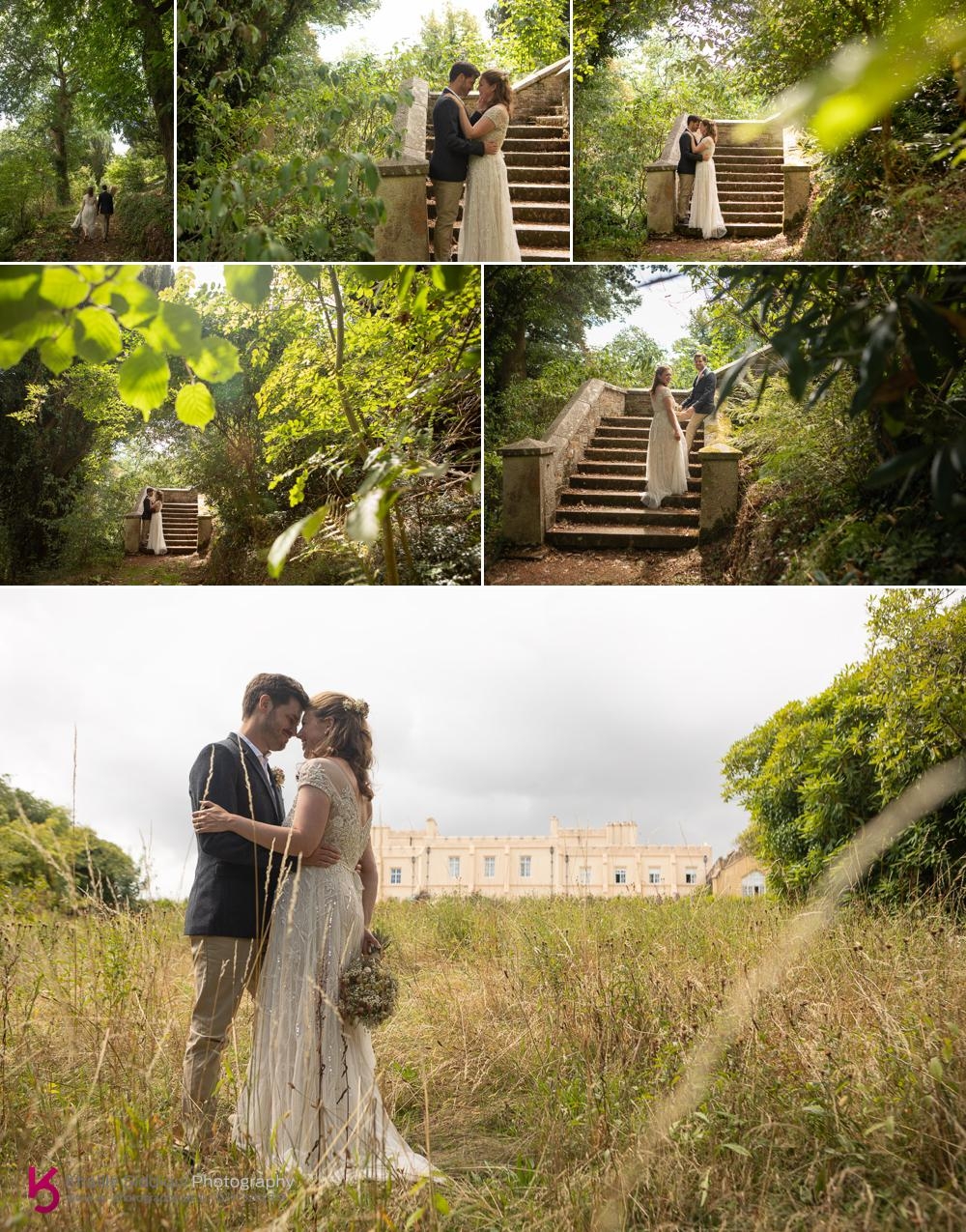 On arrival to the castle it was canapé and croquet time on the lawn and terraces with the family, with a sprinkling of relaxed playful group photos.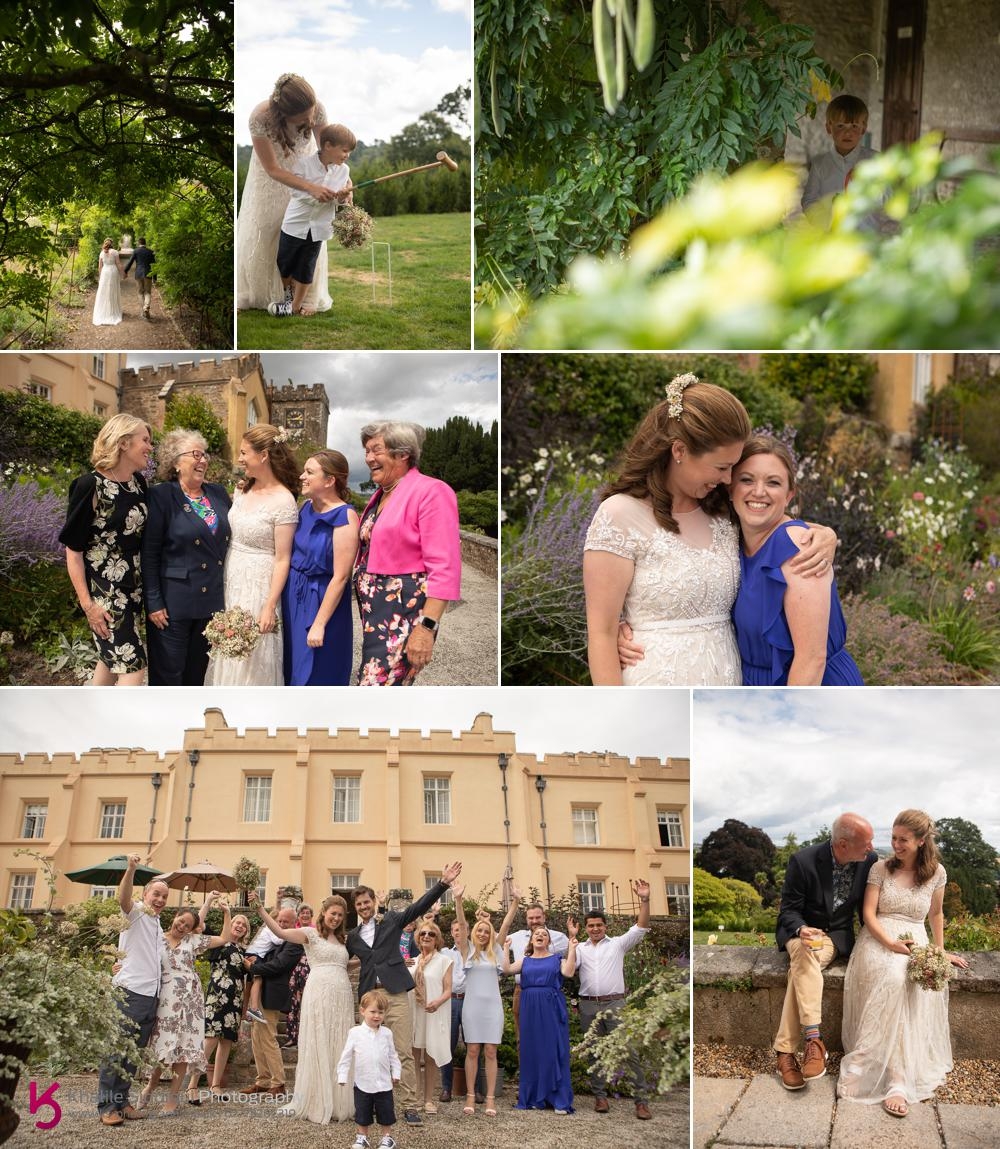 For just a short while we had a raincloud come over so I took Rachel, Mark and the boys to a nice sheltered spot for some family photos with a few more couple shots. At our pre-wedding meeting Mark told me he wasn't very comfortable in front of the lens, but after putting on this performance Mark I think you'll be snapped up for modelling as well as doing the graphic design for Superdry!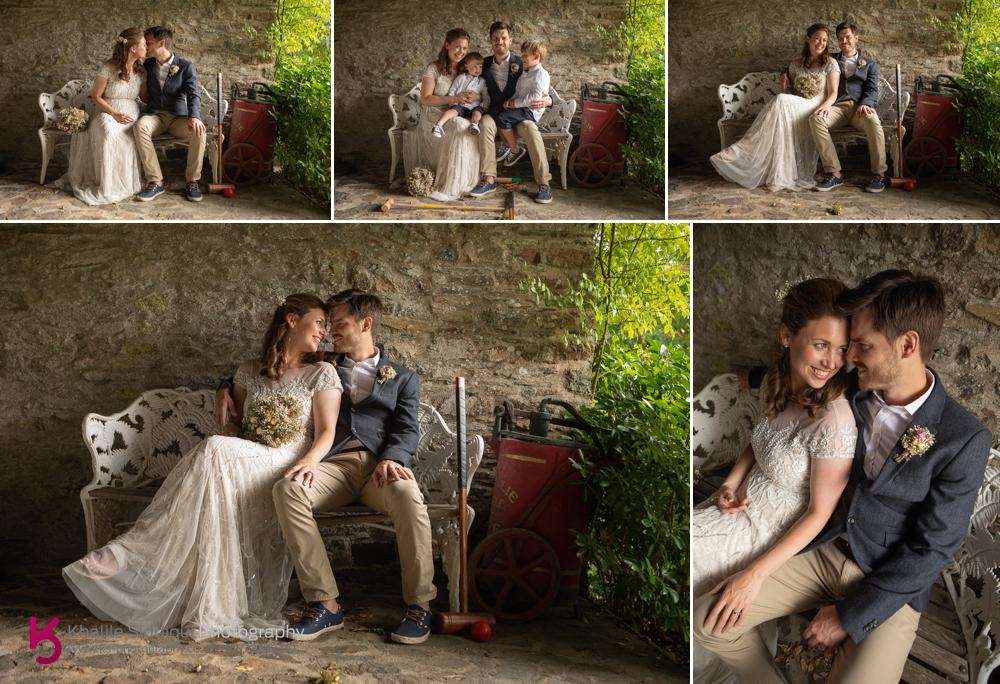 While the shower was still loitering I went into the castle to get some shots on the 'Edible Essence' Cake and the other little details Rachel had purchased at 'Not on the High street' like the etched boards and their wire name plaque for the cake detail.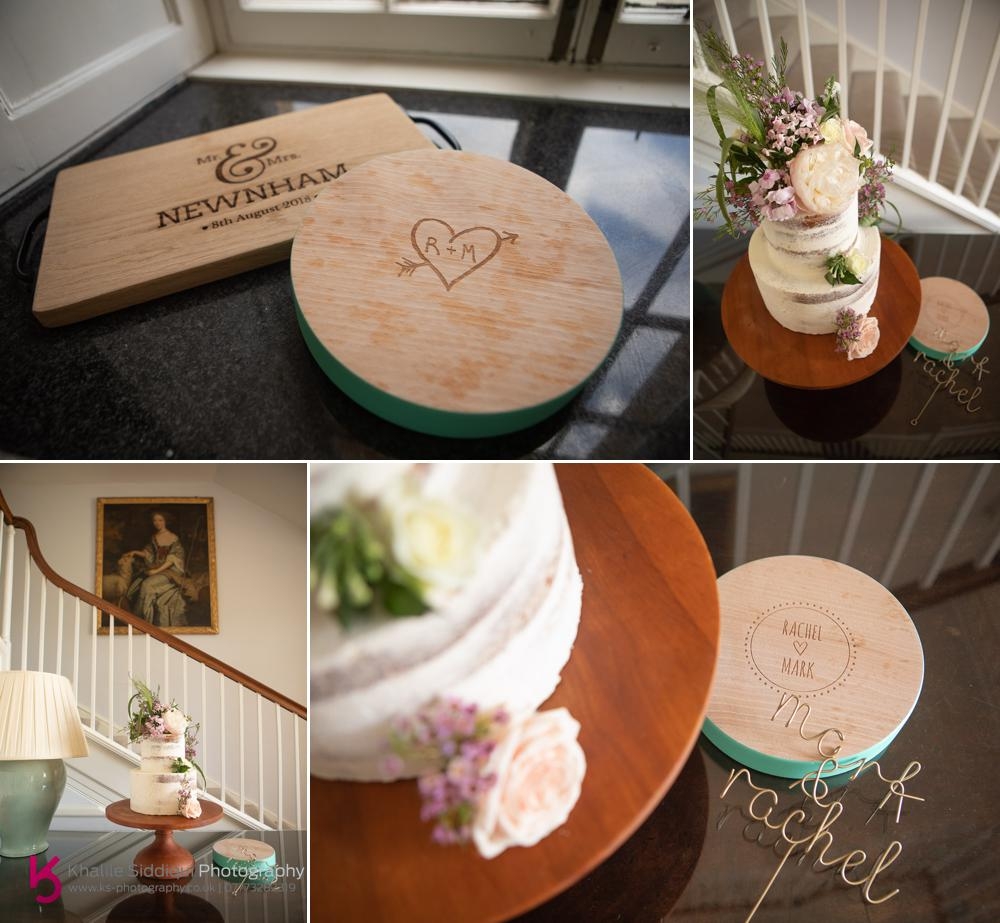 Once the shower had passed everyone headed out to the front of the castle grounds for a game of rounders using the personalised rounders set that Rachel had made (again 'Not on the High Street). Rachel had each base peg etched with the name of somewhere that meant something to them, where they went to school (that's where they met), Where they went to uni, where they live, and of course where they got married.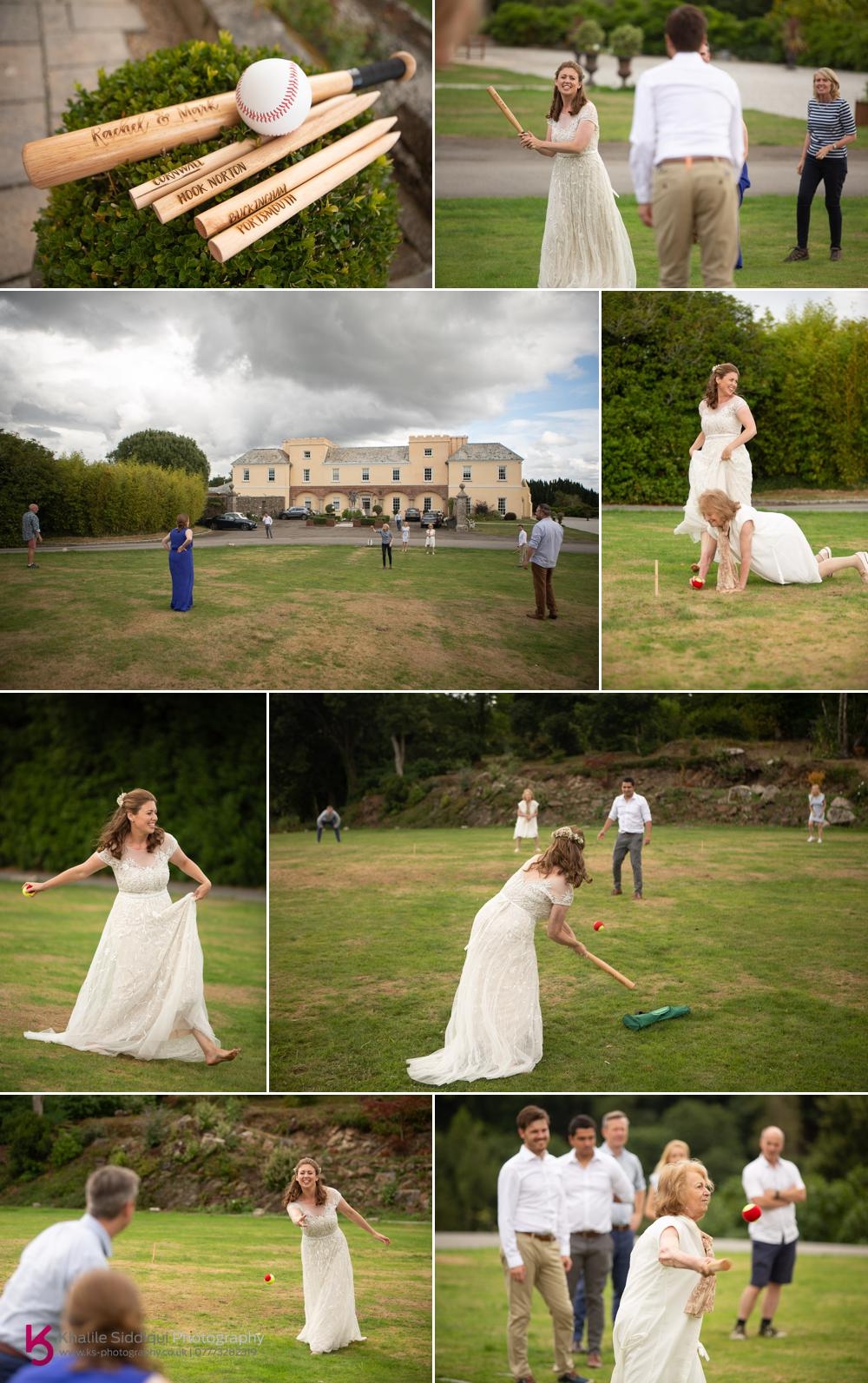 And after the game of rounders where better to head on a wedding day than to the swimming pool.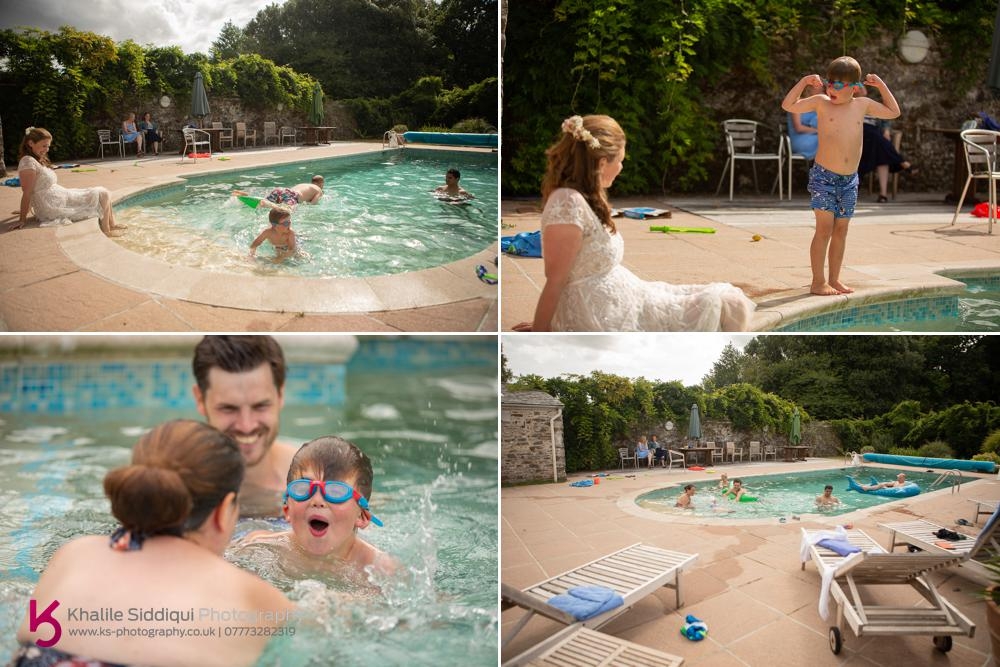 Rachel and Marks youngest managed to sleep pretty much all afternoon, so when he finally awoke we made the most of him being fresh and spritely and got a few more family photos.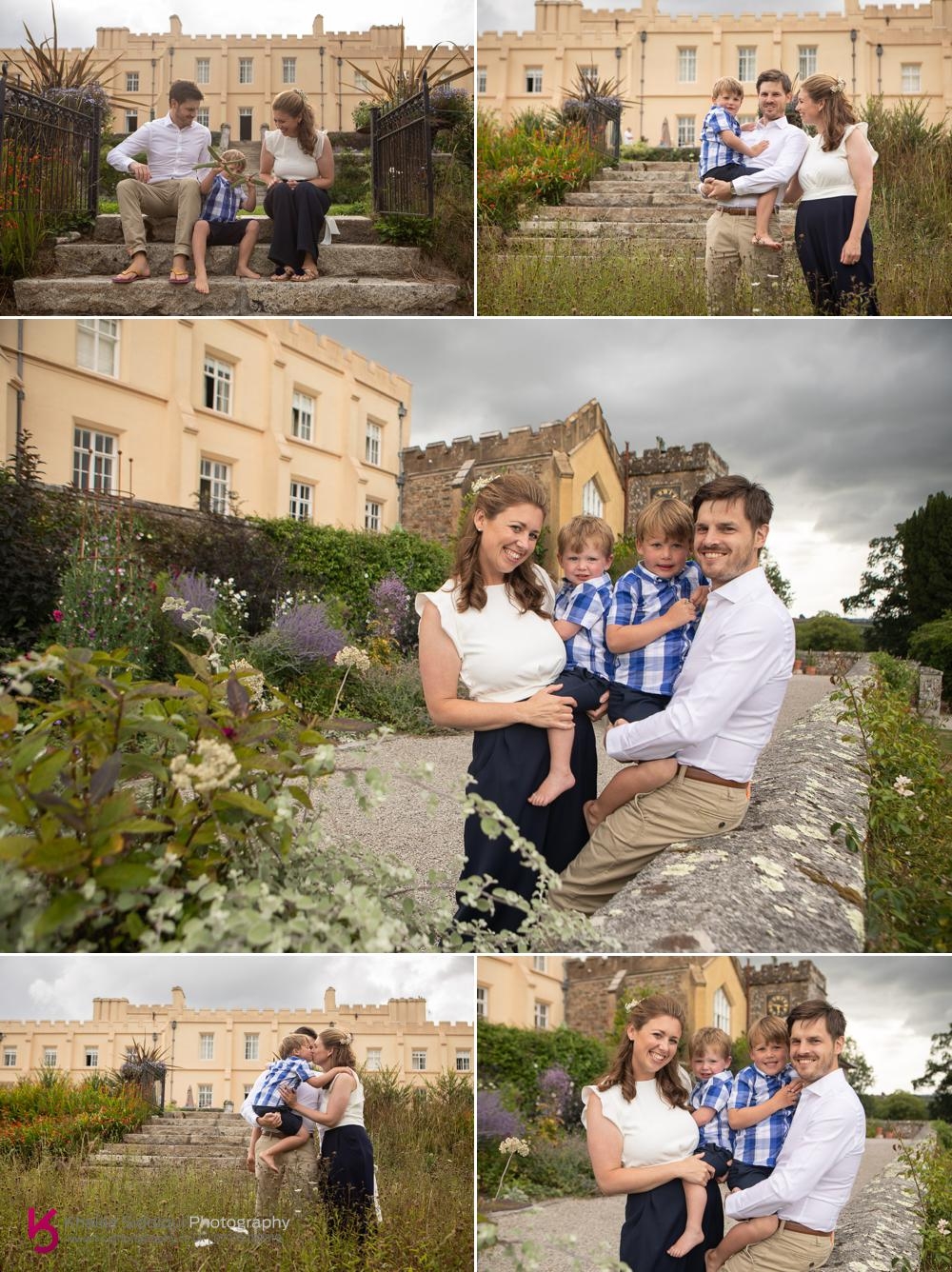 Then it dawned on us that we'd not managed to get any of the boys together alone.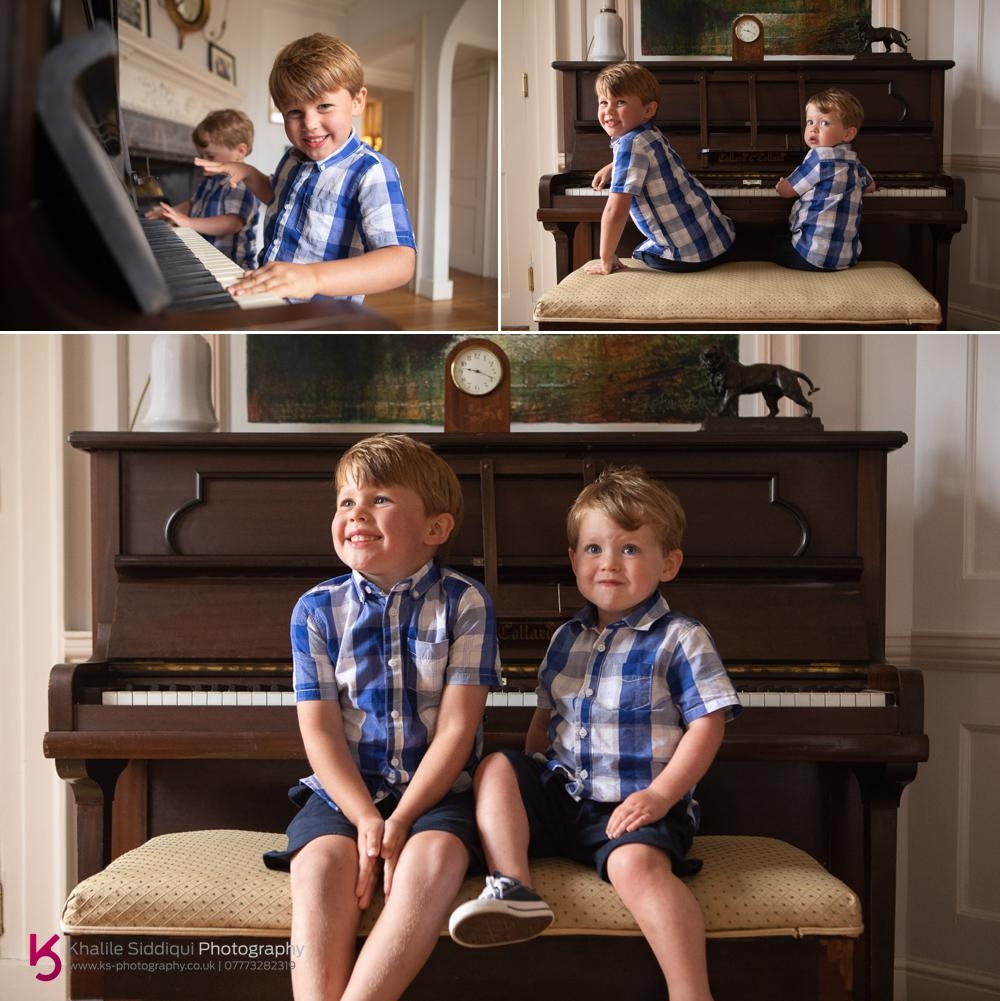 For their evening meal Rachel and Mark commissioned the services of 'The Shellfish Pig' catering company. This award winning street food service was brought to them by the owner Nick in his black and white van, supplying as the name suggests a shellfish starter followed by a pork main served out the side window of his van. Unfortunately with a few more showers around our happy family were forced to consume Nick's dishes in the drawing room of the castle rather than on the terraces, but were totally delighted with the food none the less.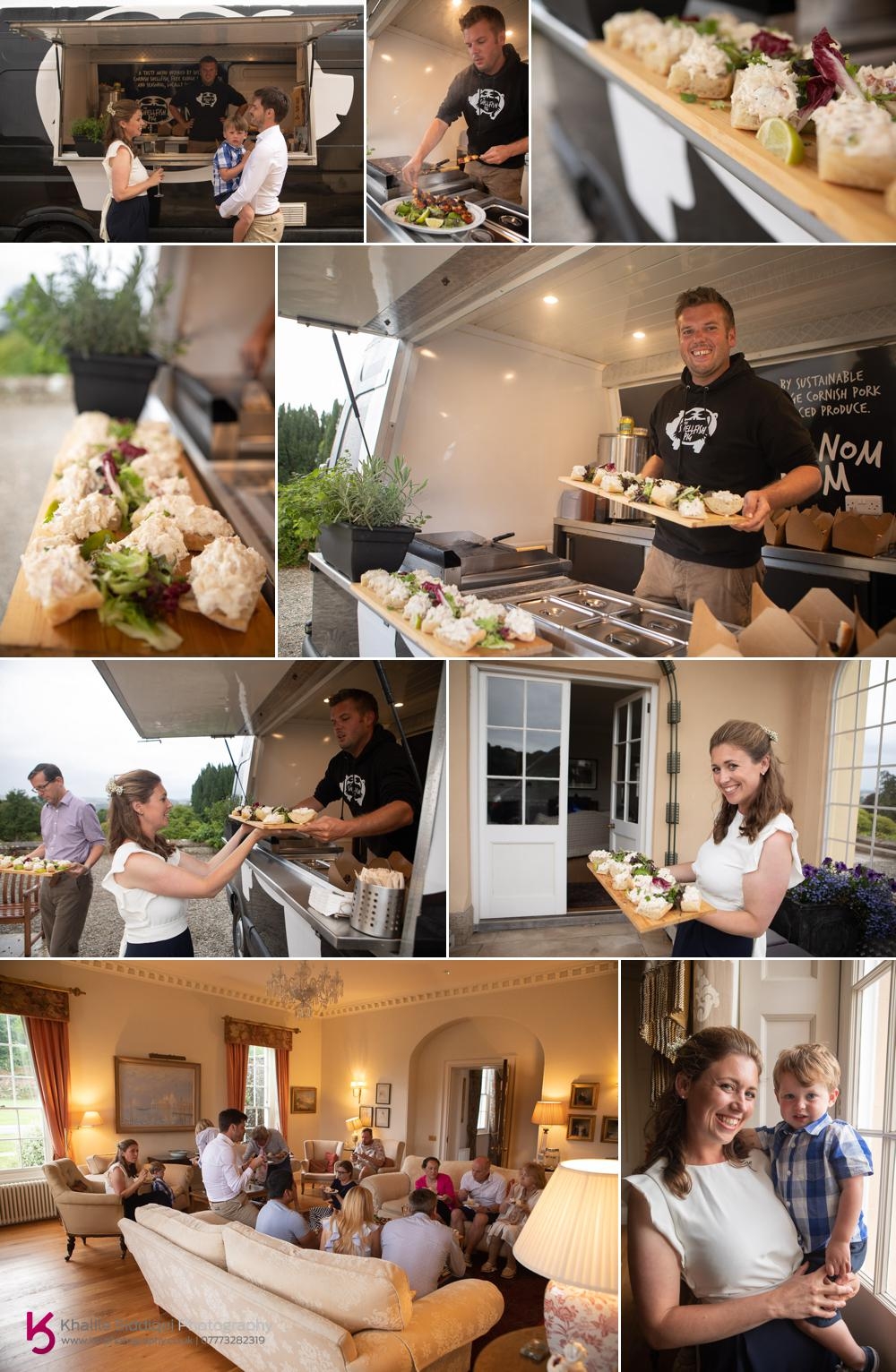 Dearest Rachel and Mark, thank you so much for letting Tamsyn and I be part of your wedding day, we loved every second of it and hope we fulfilled your brief.

If you're planning your own wedding, be it big or small, home or away, please do check out our main weddings page for loads of helpful information to consider when booking your wedding photographer.

Lots of love

K&T xx


Venue - Pentillie Castle & Estate
Imagery - Khalile Siddiqui Photography
Makeup - Tamsyn Siddiqui Makeup Artist and Beauty Stylist
Dress - John Lewis
Suit - Superdry
Cake - Edible Essence
Hair - Sam on the Pentillie List