Headland Hotel Wedding Photographer - Rachel and Chris
Share on Facebook Share on Twitter
14th May, 2019
---
'Thank you Khalile and Tamsyn for being part of our special day.  With it being just the two of us, having both of you involved helped set our nerves at ease and we really appreciated your help with a few of the finer details - thank you Tamsyn for helping Chris with his buttonhole!!  The whole day was exactly how we wanted it to be and your involvement played a big part in that.  We had a brilliant time driving around Newquay on our photo shoot and the results look fantastic.' Many thanks  Rachel and Chris


Not only was this my smallest Headland Hotel Wedding, it was my smallest wedding period, as Rachel & Chris' elopement wedding was literally just the two of them and none of their friends or family had a clue.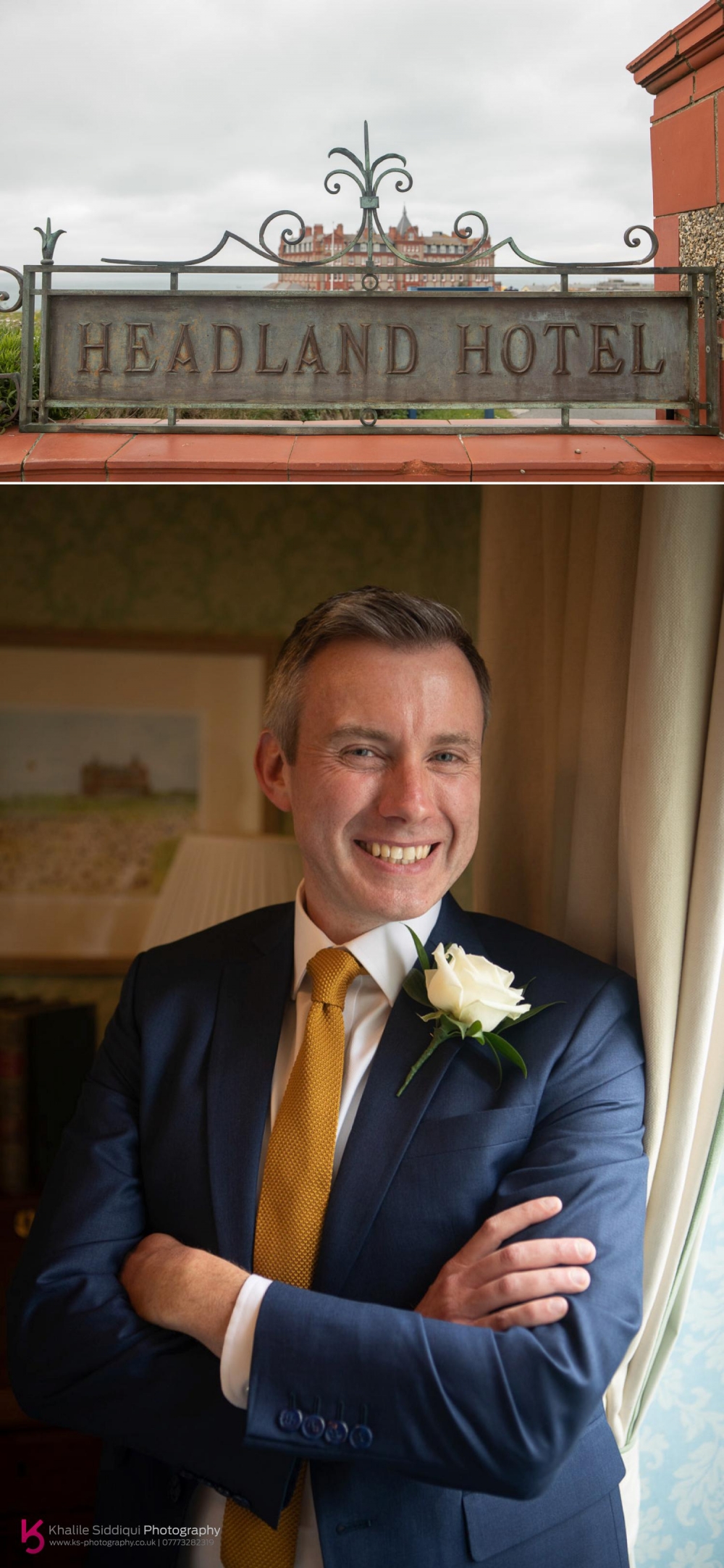 Rachel and Chris came across me at one of the hotels wedding open days last autumn, and in their words felt instantly at ease and knew I was the photographer for them. I'm always honoured to be booked to photograph someones wedding, but even more so for this elopement as there was literally nowhere for them to hide if they didn't get on with me, but hopefully by the time you've got to the bottom of this story you'll see they had a ball.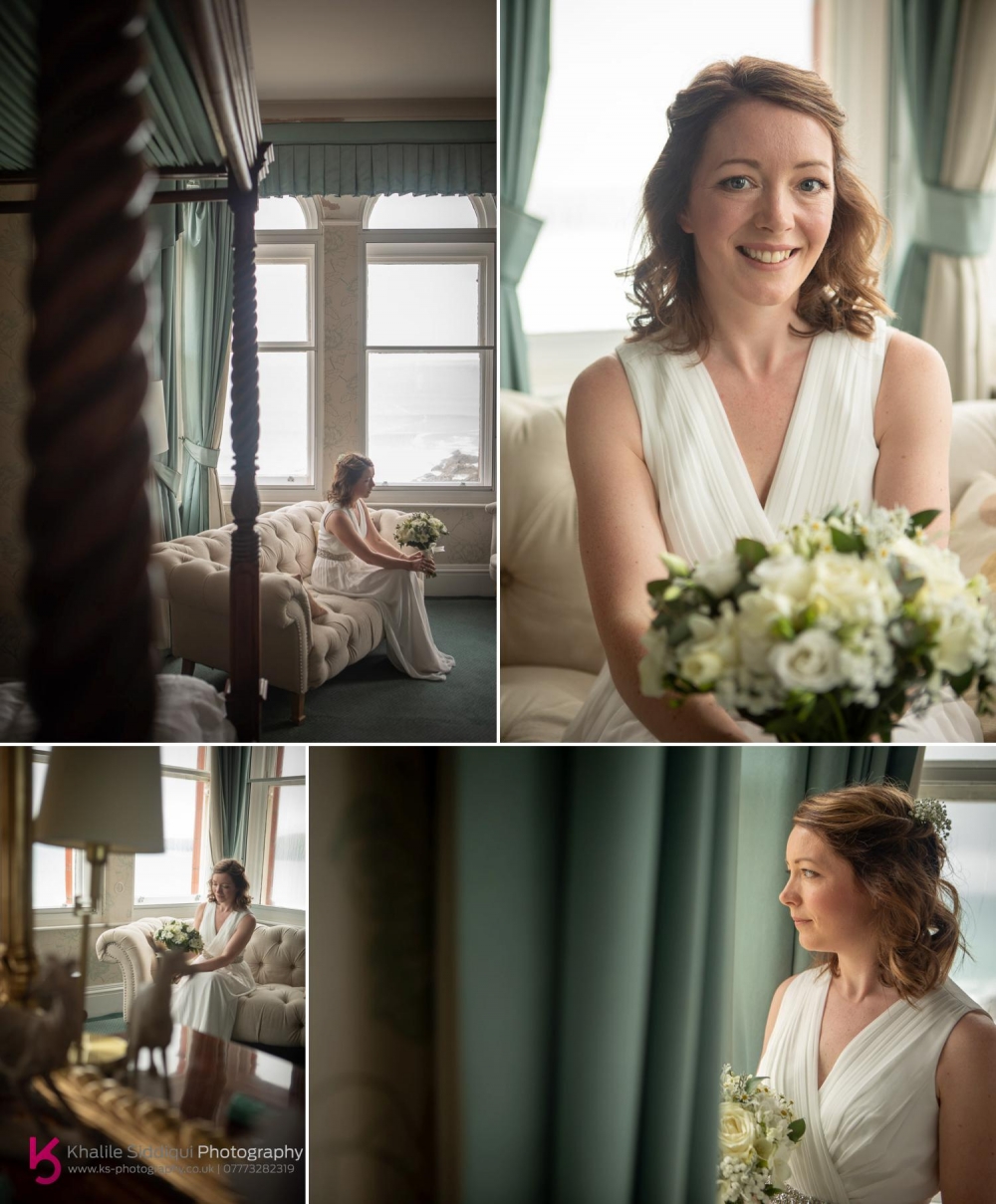 For elopements I do a three hour option, and so I arrived thirty minutes before the ceremony. On arrival to the hotel I found Chris looking somewhat lost in the hotel foyer not really knowing what to do with himself as there were no guest around to distract him. So I took him to the ceremony room to get some portraits and found the registrars in there preparing themselves for the ceremony. So I left him in their capable hands ands and went upstairs to find Rachel.





When she opened the door Rachel was already in her dress as Tamsyn and Rochelle had already done Rachel's makeup and hair and had went on their way.
Rachel was calm, relaxed, and looked stunning in her floor length grecian bridal gown with a bejewelled belt. She finished her look off with a bouquet of differing white blooms that came as part of the hotel's elopement package.





The ceremony wasn't any shorter or less emotional than that of a wedding of greater numbers, and was interlaced with tears and laughter. Rachel and Chris were given a glass of champaign and laughed when I declined one, explaining how I need to keep focused, so once they'd finished their drinks we went on our little photo session road trip into Newquay.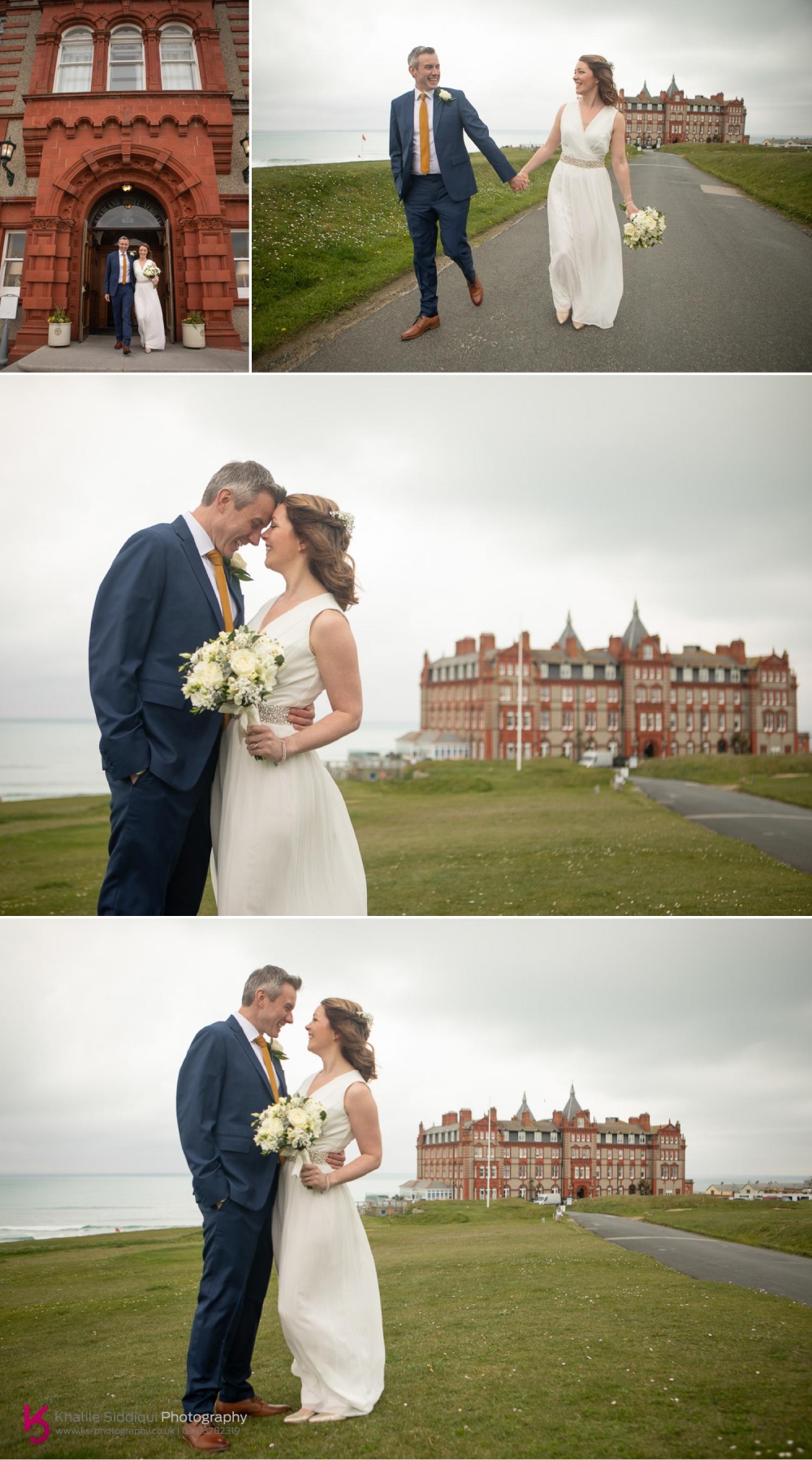 After getting some shots out the front of the hotel we headed to the Huer Hut (Old fisherman's look out) for a few photos, always trying to keep The Headland Hotel as a backdrop whenever possible.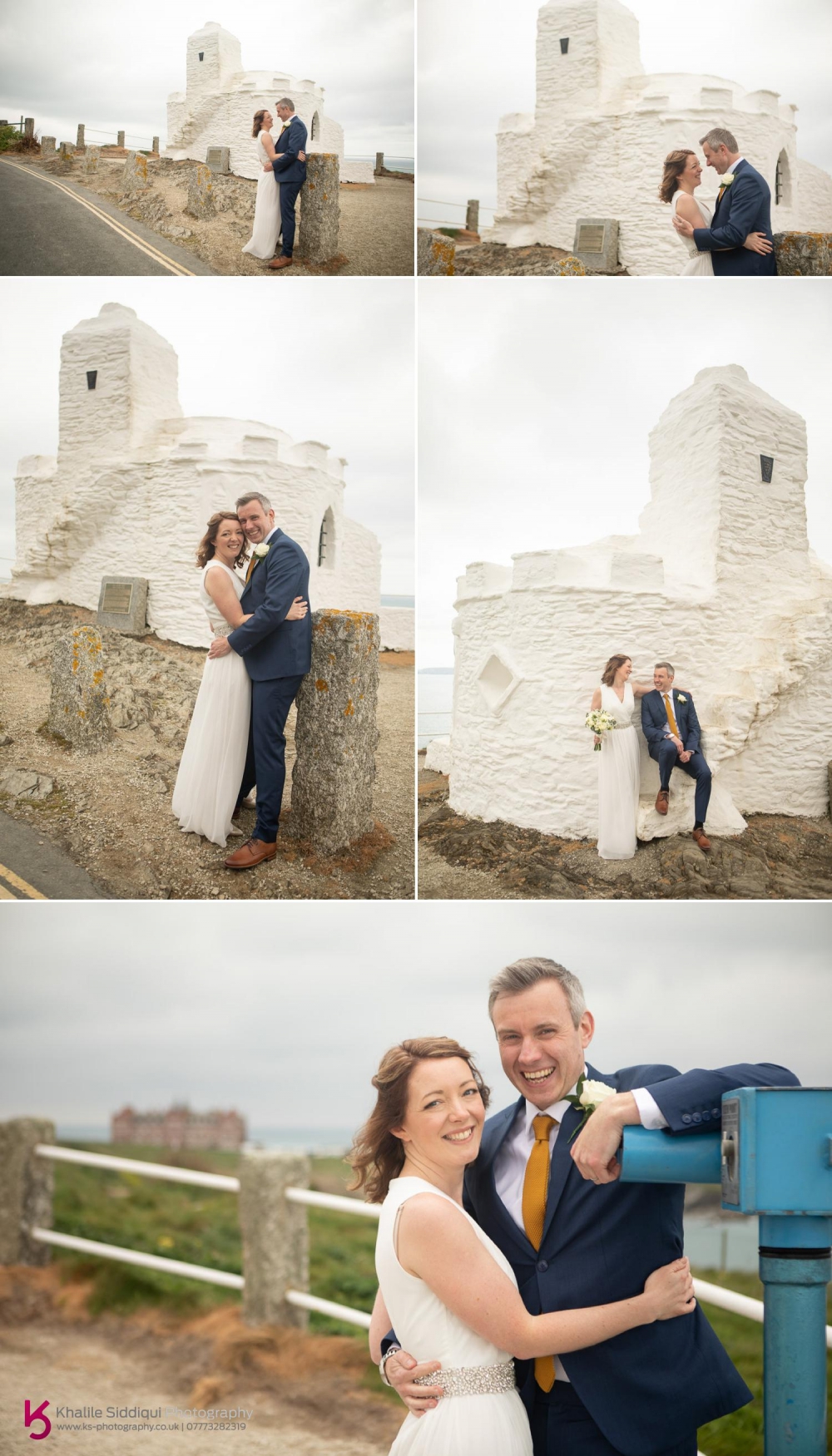 Then on to my old favourite, the graffiti wall. Rachel and Chris wondered why I was briefing them on what to do before we got there, and then they discovered why. It's right on a roundabout and there's a non stop flow of traffic, most would wave as they passed or try and stop for me to get the shot, but not wanting to cause a minor traffic jam I always flag them through.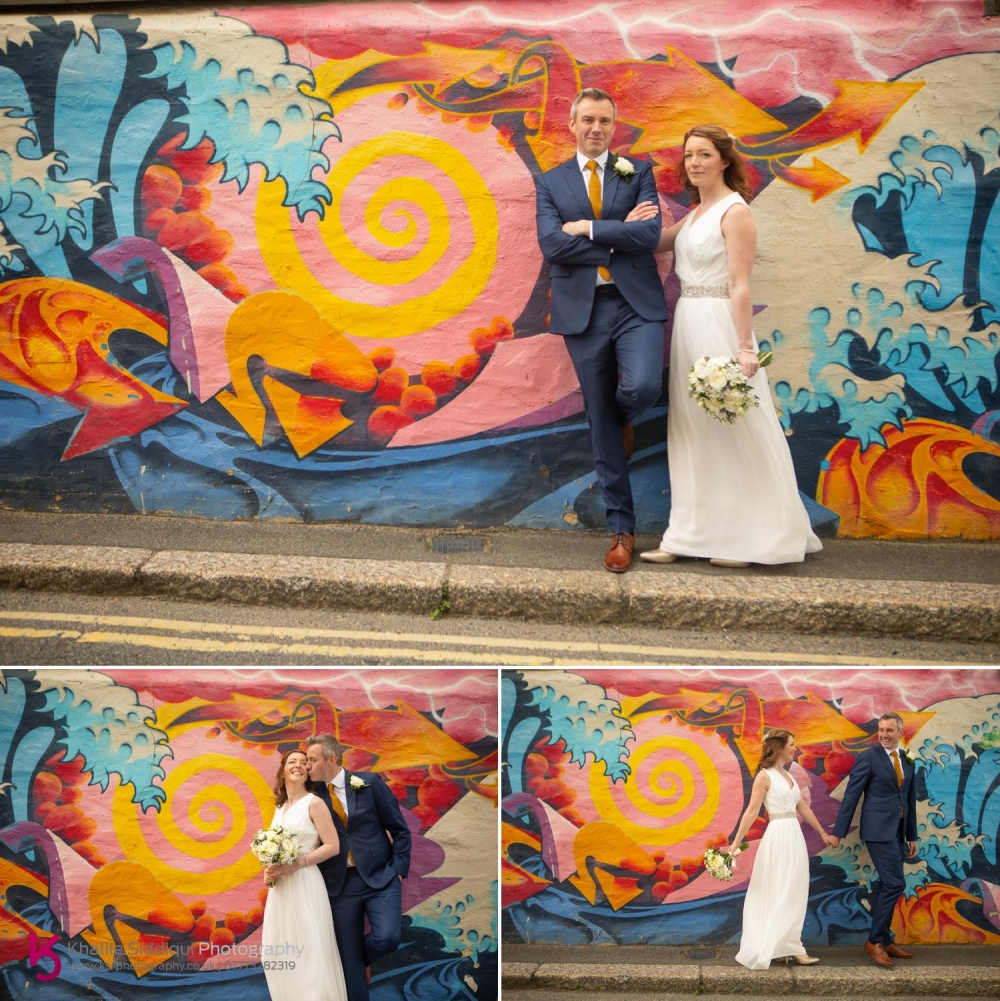 We then moved on to the harbour. Being a Monday at the end of April it was nice and easy to get around, and not too many bodies in the background to avoid.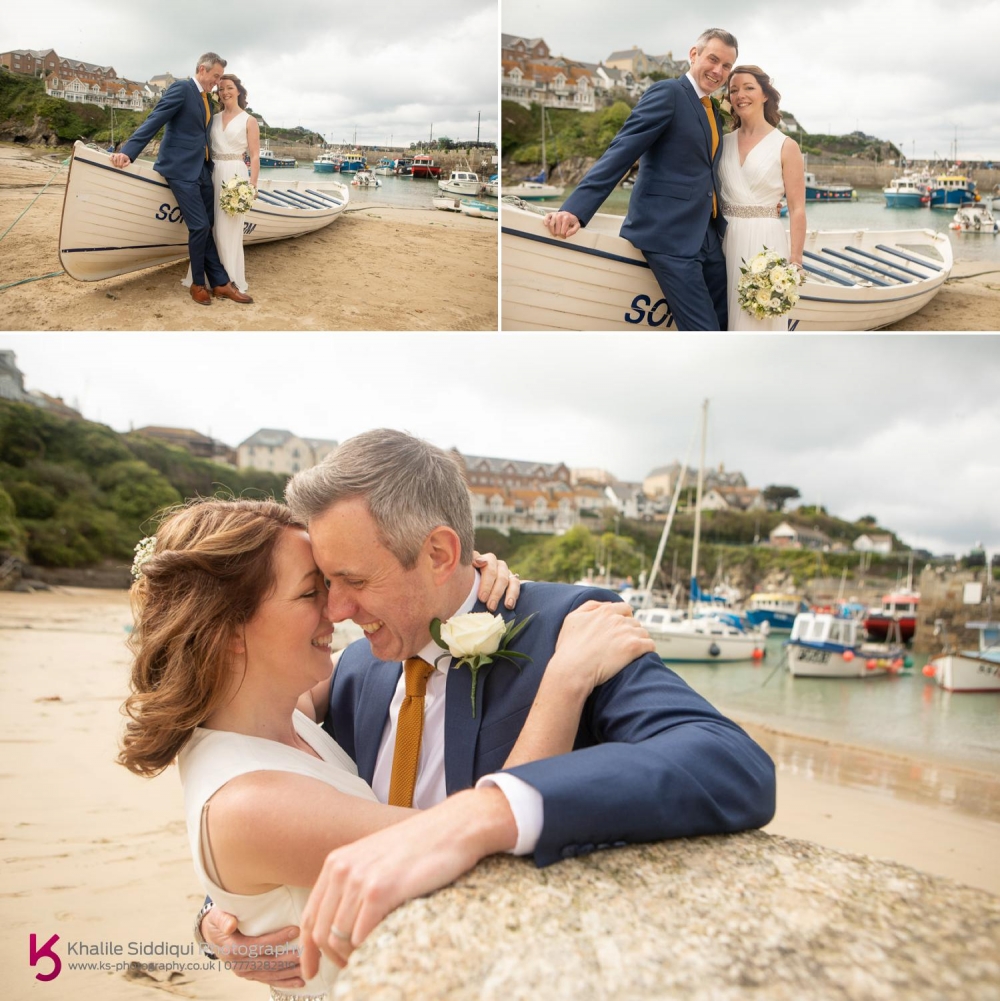 Rachel and Chris obviously wanted to get some beach shots, so we went back to the hotel to park up and then took a little stroll down to Little Fistral beach.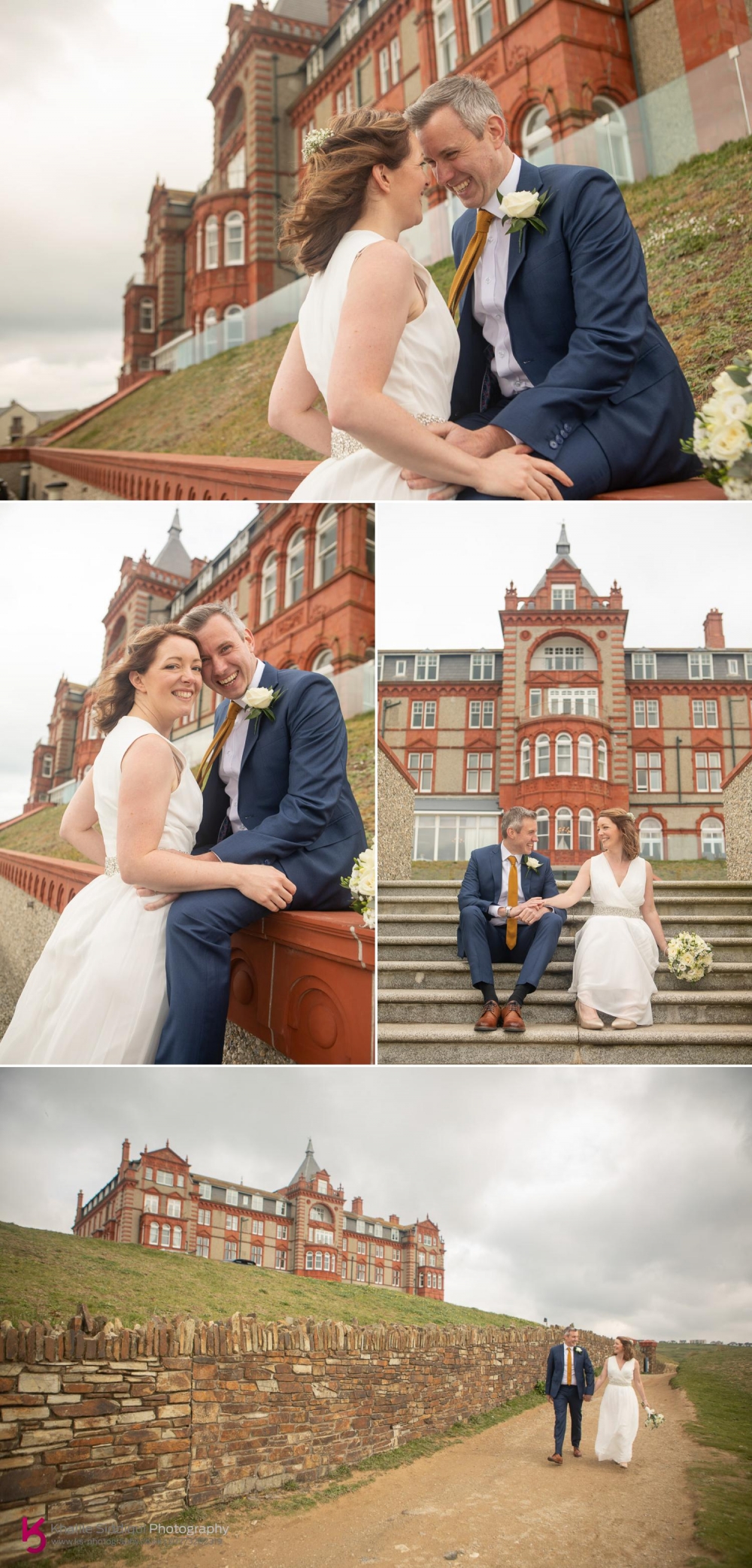 Stopping on the headland on our way.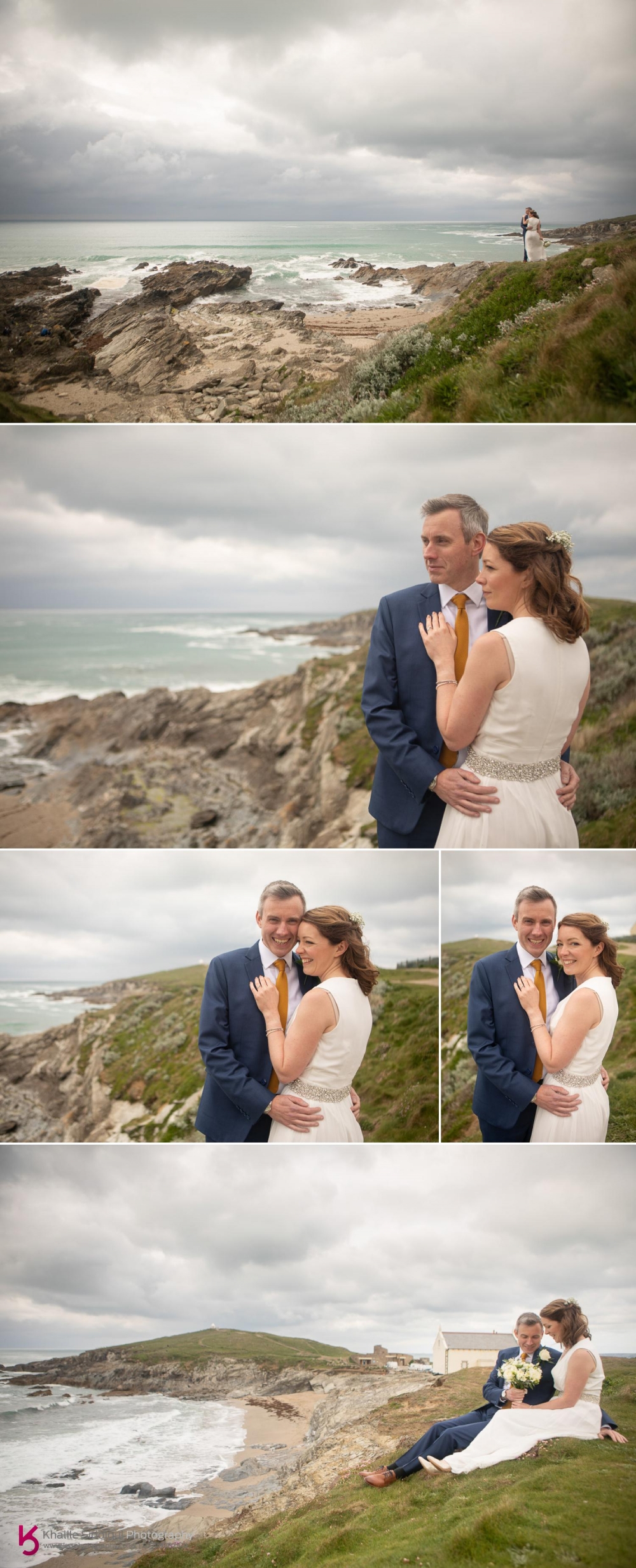 When we got to the beach the sky was looking ultra dramatic and made a magnificent backdrop for some atmospheric beach couple photos.





And then before we knew it our three hours of fun was up, so I took Rachel and Chris back to the hotel for their wedding breakfast for two in the hotel À-La-Carte Samphire restaurant.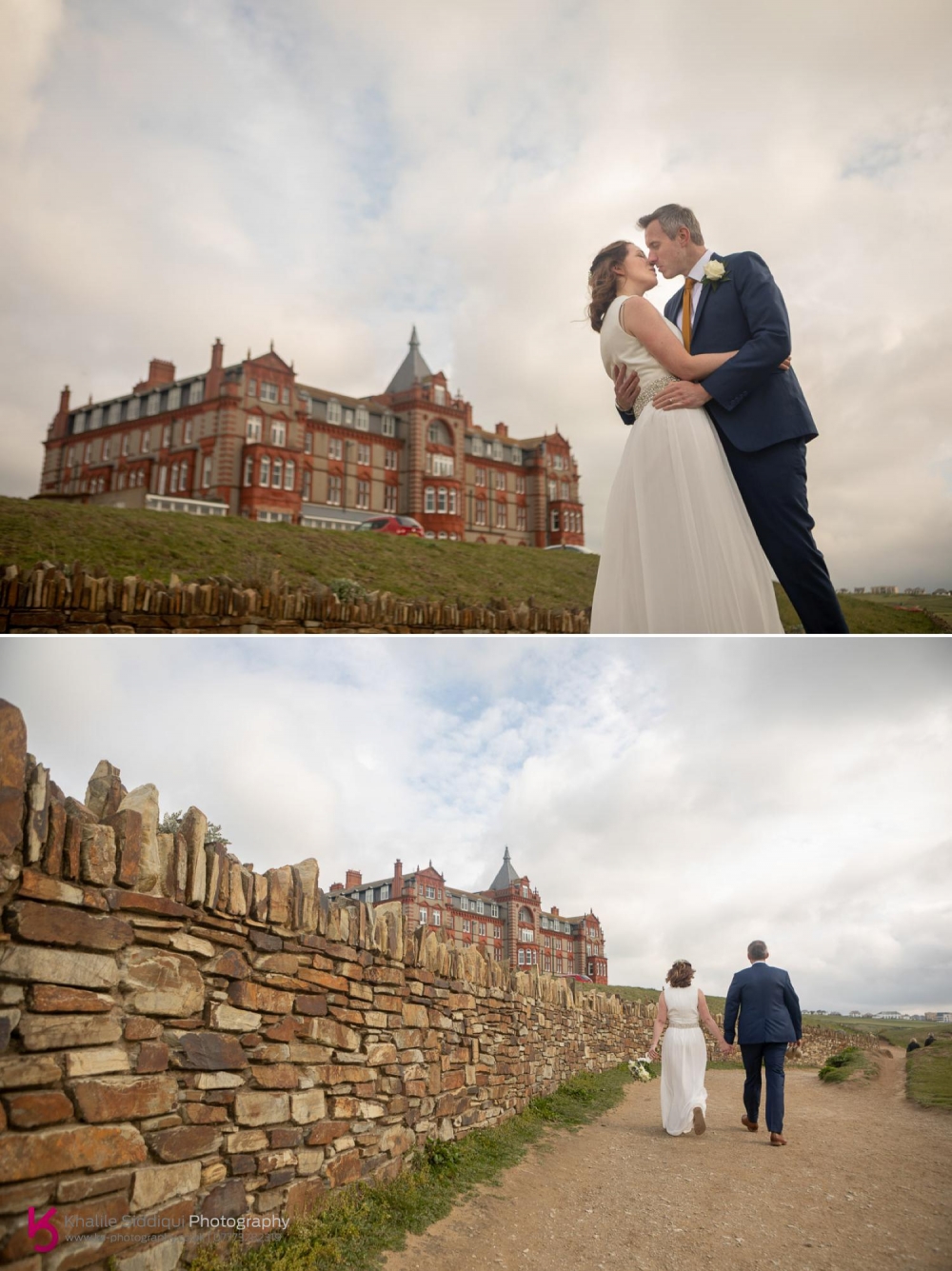 Dearest Rachel and Chris, thank you for putting your faith in me, I really loved being a slightly bigger part than normal at your wedding. I hope I did you proud and that you enjoy your Craig David garden wedding party!!!

If you're planning your own wedding, be it big or small, home or away, please do check out our main weddings page for loads of helpful information to consider when booking your wedding photographer.

Lots of love

K&T x

Suppliers:

Venue - Headland Hotel Newquay
Makeup - Tamsyn Siddiqui Makeup Artist and Beauty Stylist
Hair - Hair By Rochelle