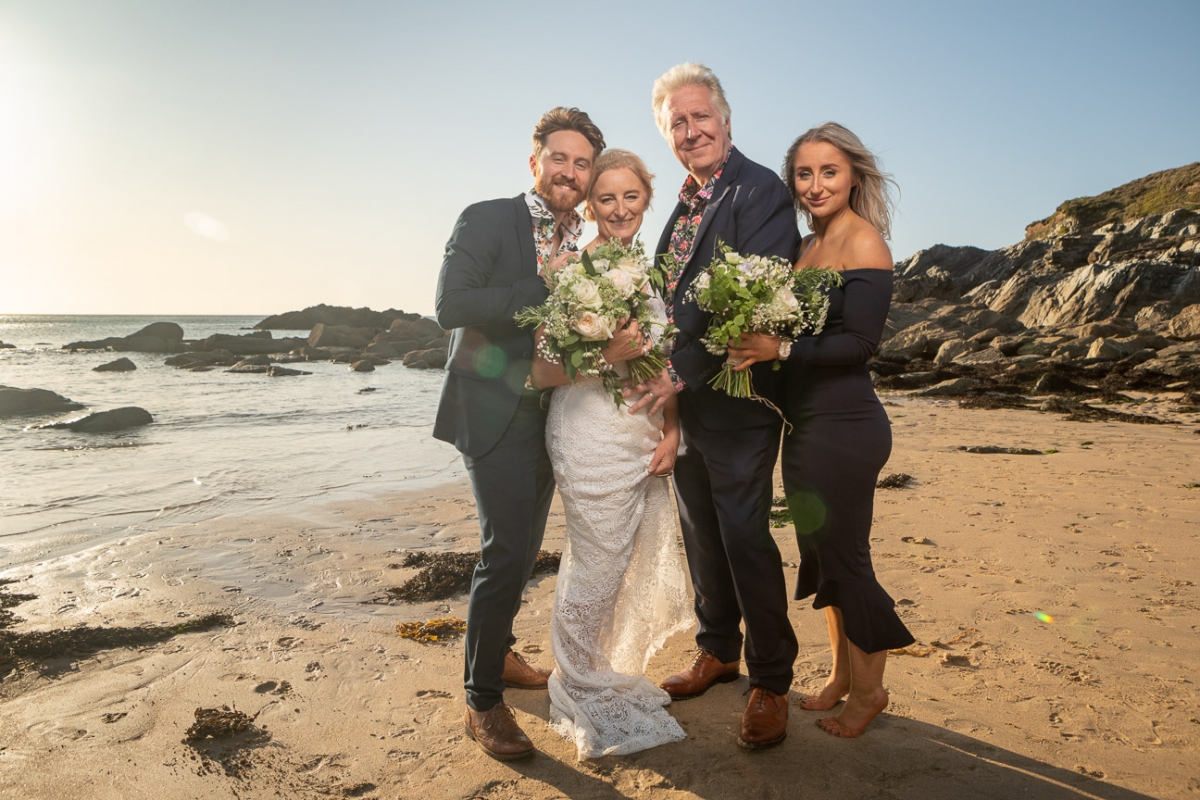 Headland Hotel Wedding Photographer - Louise & Duncan
Share on Facebook Share on Twitter
17th October, 2019
---
"How blessed were we to be recommended Khalile by a friend. He took great care to ensure the mood of the photos was as we wanted, that they reflected us, and getting to know us a bit beforehand was so useful. He put us at ease from the get go, the photos are great and so is he!!


Louise and Duncan's Headland Hotel wedding was a bit of a last minute booking for me, as a lot of couples can book up to two years in advance but Louise and Duncan booked me around three to four weeks before the big day and as it was a short midweek wedding I was only too happy to oblige. Originally their plan was no photographer and then Louise asked her friend Mike Noone of Newquay Chiropractic if he knew any good amatuer photographers. Mike laughed and replied "My best friend is the best pro wedding photographer in the south west!" So Louise being a 'Take the bull by the horns' kind of gal called me straight away, and after about a thirty minute chat on the phone her mind was set that I'd be the guy for them.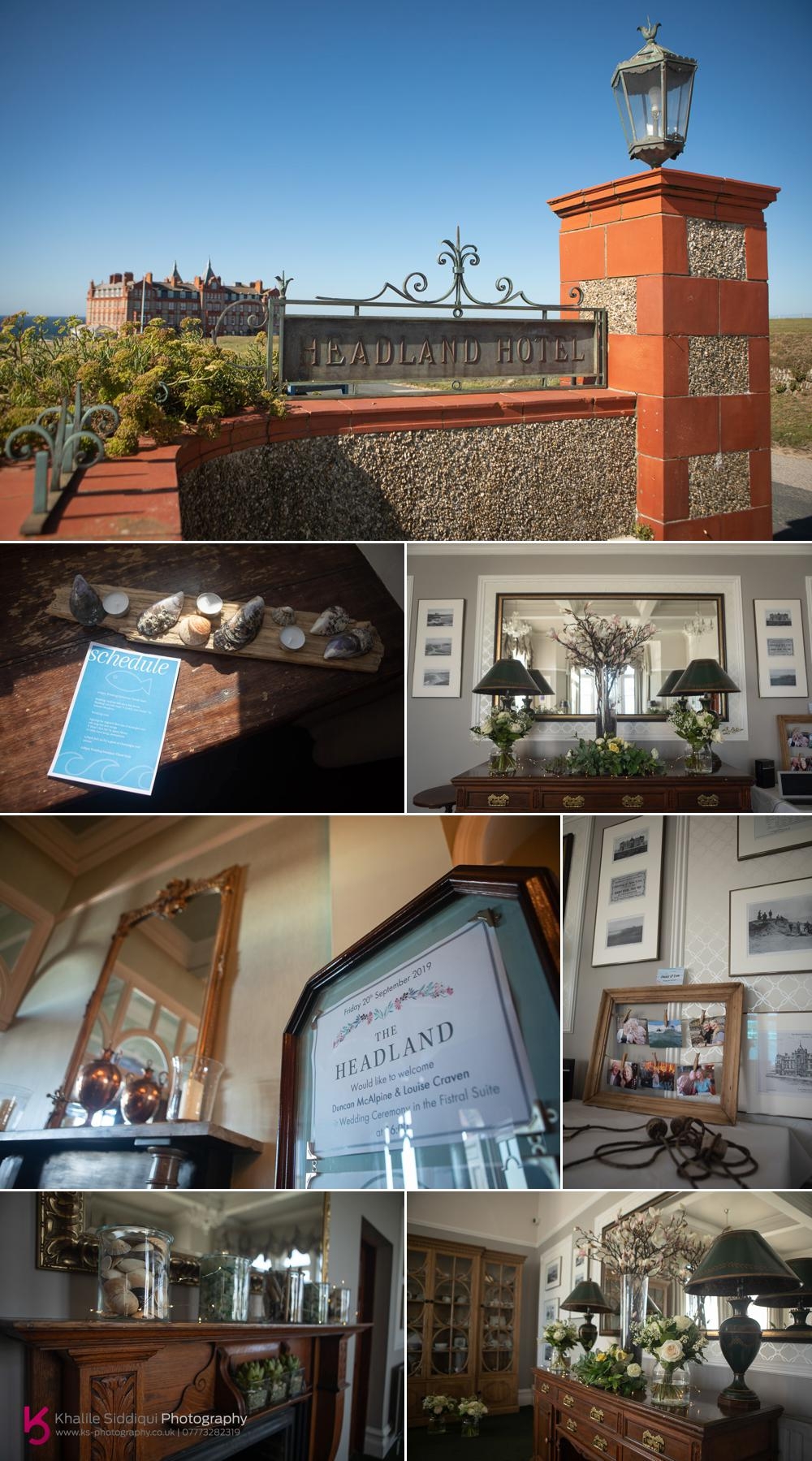 Louise came to meet me a couple of weeks before the big day but alas Duncan couldn't make it so Louise agreed a Skype before the wedding with him would definitely be a good idea "as Duncan is a bit more camera shy than myself" Louise explained.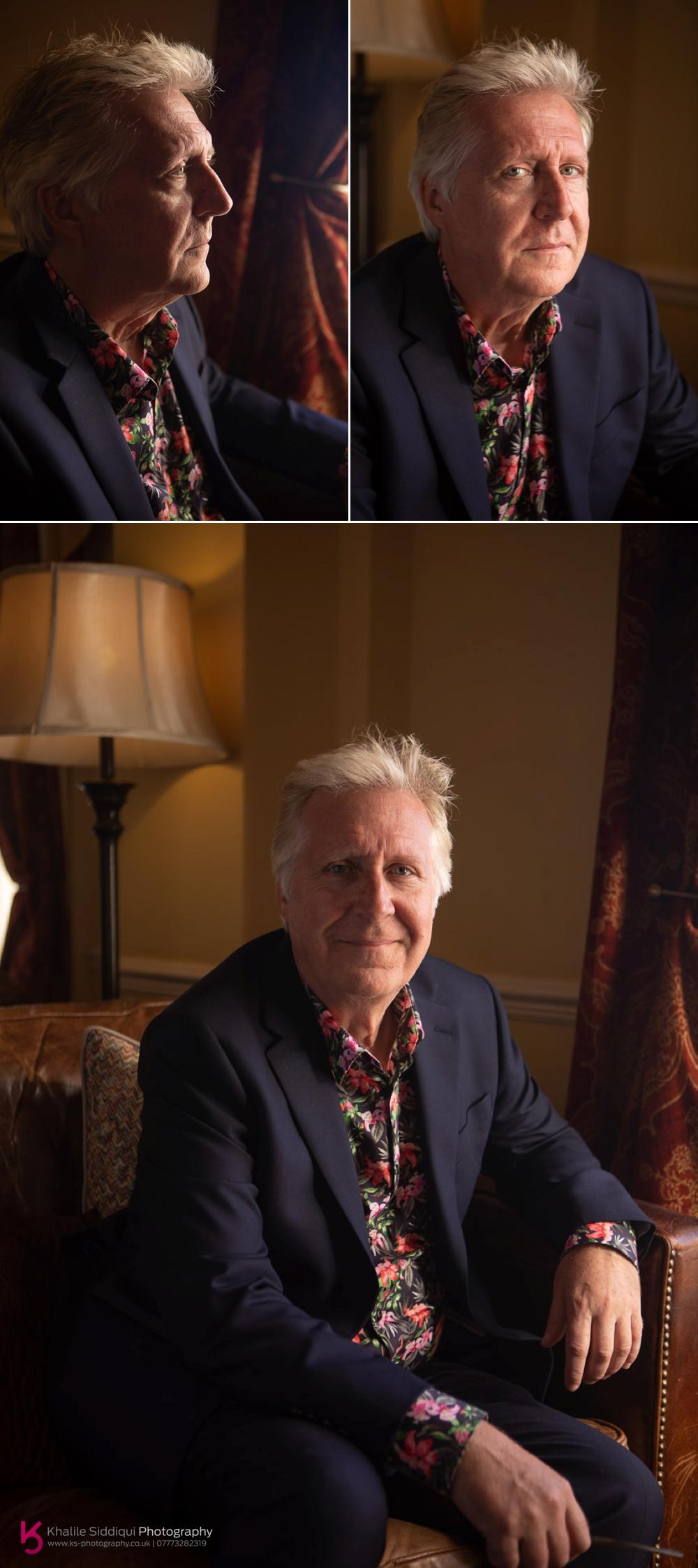 Louise described their vision for the wedding day as a very low key affair with a few family members but mostly friends, and wanted the day to be very much about the experience being shared with the whole group, which was to be twenty-two of them in total.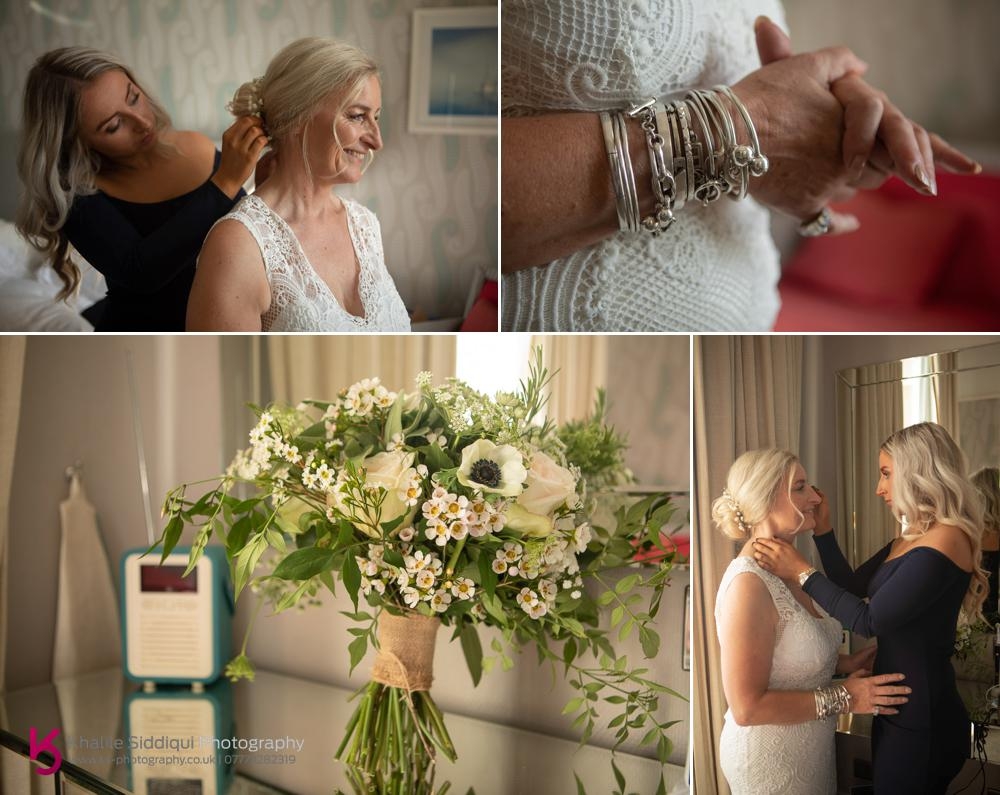 This wedding was thirty years in the making. That's how long Louise and Duncan have been together, after meeting whilst working together. Duncan being a TV producer and Louise having also worked in television back then. They decided on no official best man or bridesmaid, but they did want to enter The Fistral Suite and come down the aisle with their son and daughter.





When I arrived their daughter Ella was helping out with the finishing touches to her mother's preparations. So I was really keen that they took advantage of the moment to have some beautiful mother and daughter portraits together before heading down to Duncan and Ben, waiting in the room adjacent to The Fistral Suite.




It's such a beautiful room for a ceremony, with delightful light, which made the perfect setting for a very unique wedding with lots of music and poetry. Now I'm not sure if he offered or was told, but their son Ben performed in public for the very first time, playing the guitar during the signing of the register, and I think everyone agreed he did his mum and dad proud!





Once the ceremony was over there was no walking down the aisle, as everyone rushed to congratulate our happy couple, before we went outside for drinks and photos.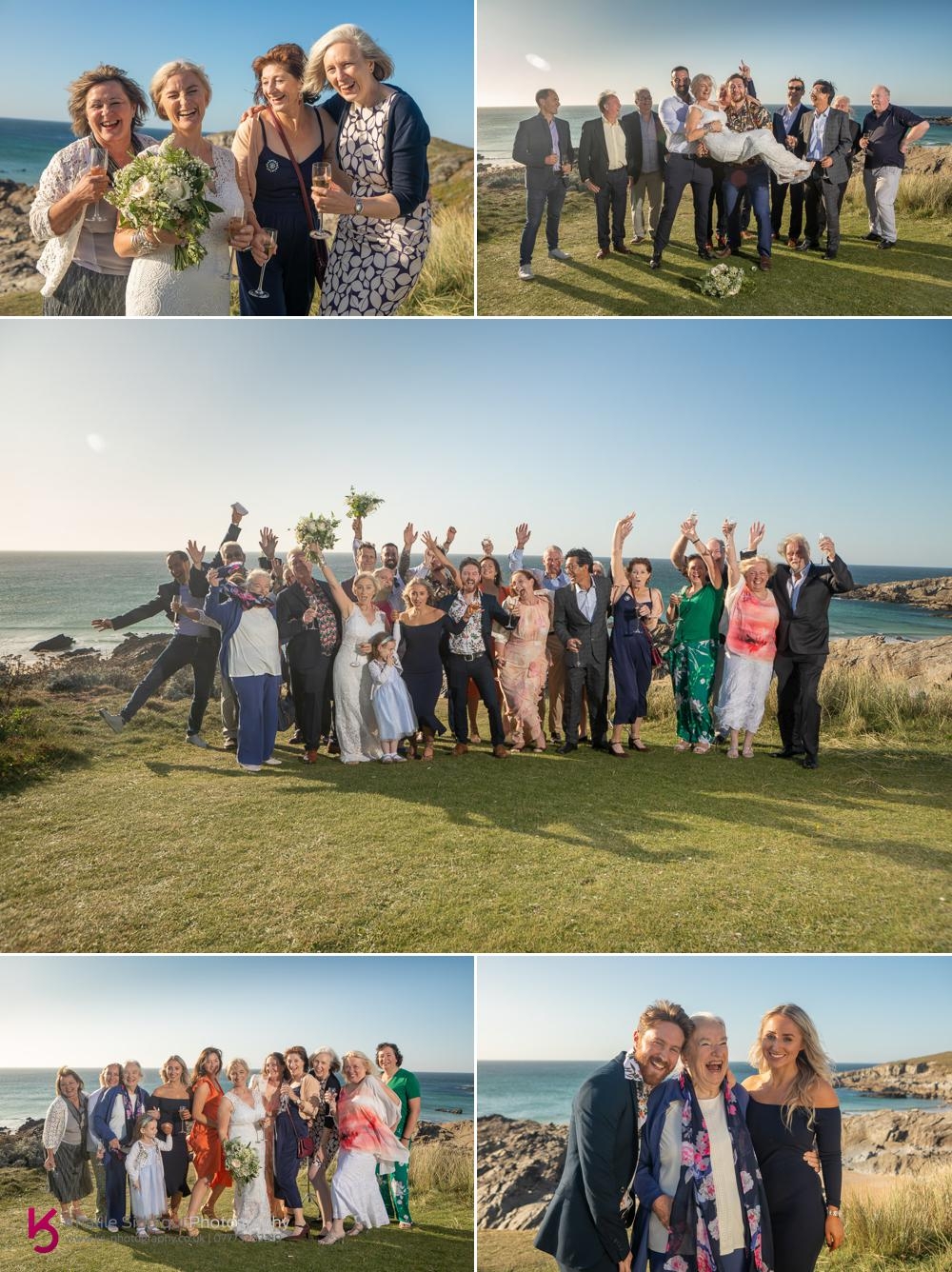 When I first arrived at The Headland that afternoon it was really windy, and many a wedding might have had drinks inside, but I did a little reckie and found that as the wind was coming from the south the hotel acted as a great wind break and so we went a bit further round than normal for our outdoor time with the guests.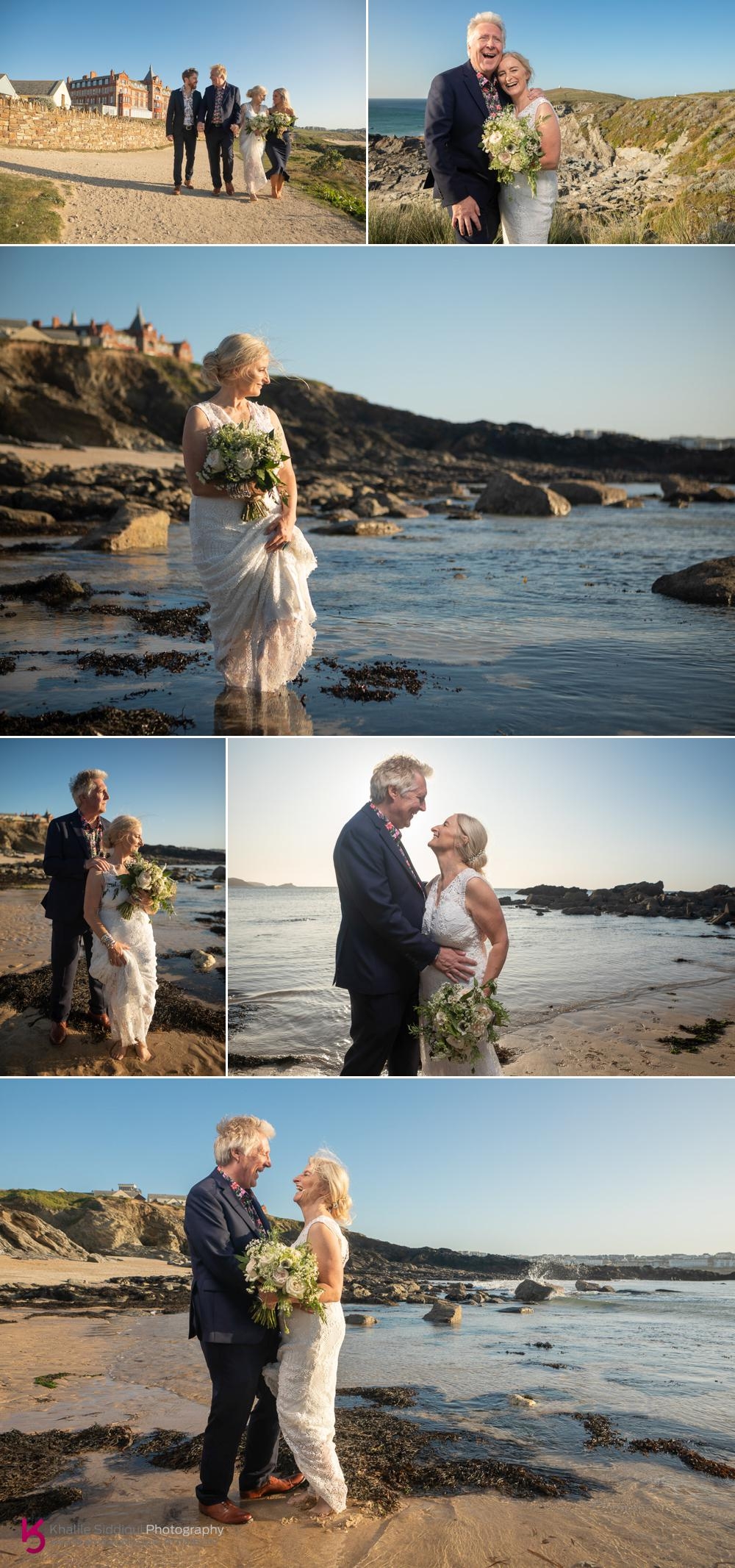 Once we'd got all our playful portraits Louise and Duncan wanted to slip off for some photos with just them, Ben and Ella (I kidnapped Ella's boyfriend to help me with my lighting), and so I took them down to Little Fistral for some sun kissed shots.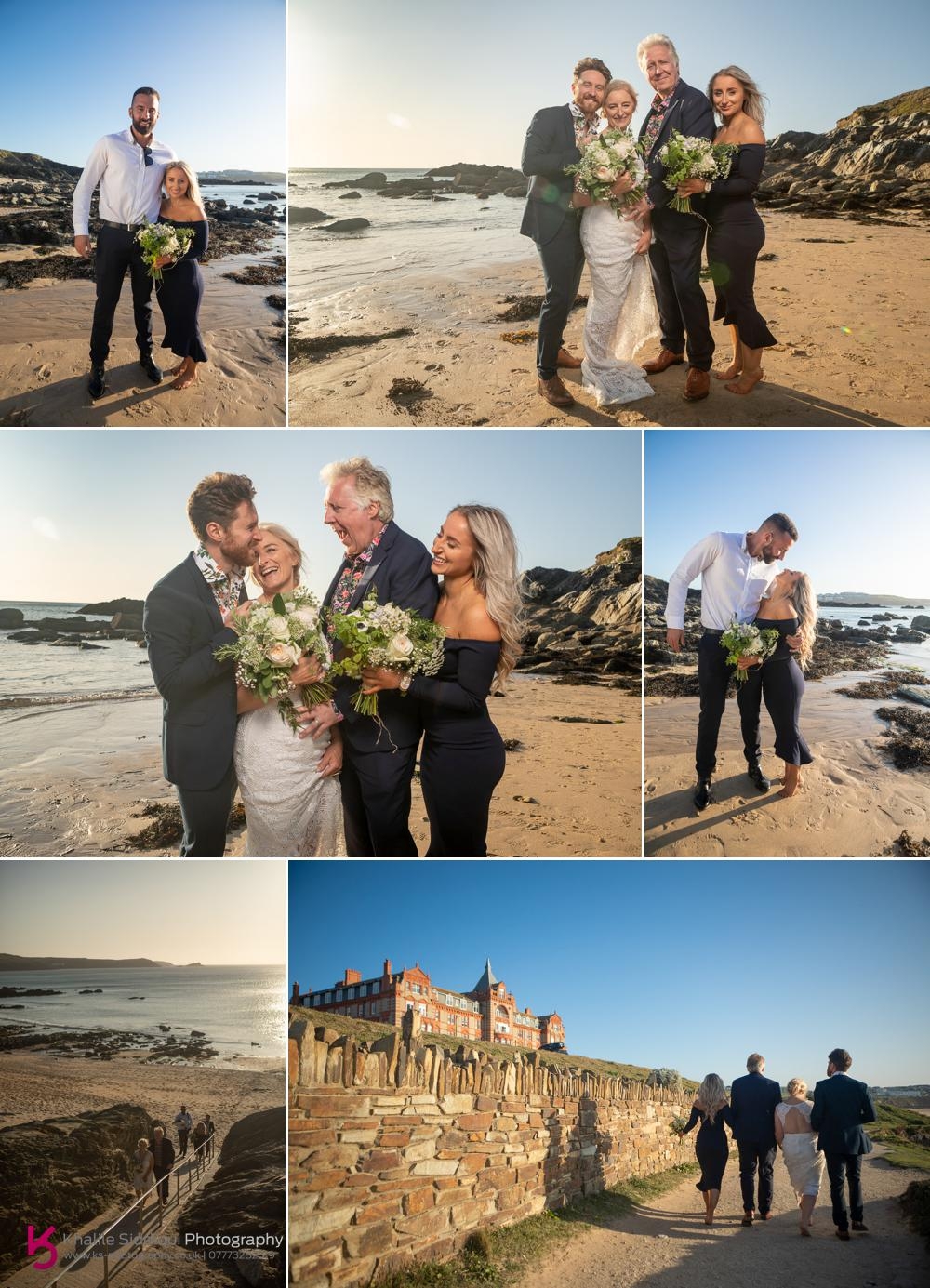 Dearest Louise and Duncan, I hope I fitted your brief for some relaxed playful wedding photos capturing the spirit of the day. You guys certainly know how to party, as do your friends, and I'd just like to this opportunity thank you for having me, I had a ball!

If you're planning your own wedding, be it big or small, home or away, please do check out our main weddings page for loads of helpful information to consider when booking your wedding photographer.

Big love

Khalile xx

Suppliers:

Venue: The Headland Hotel