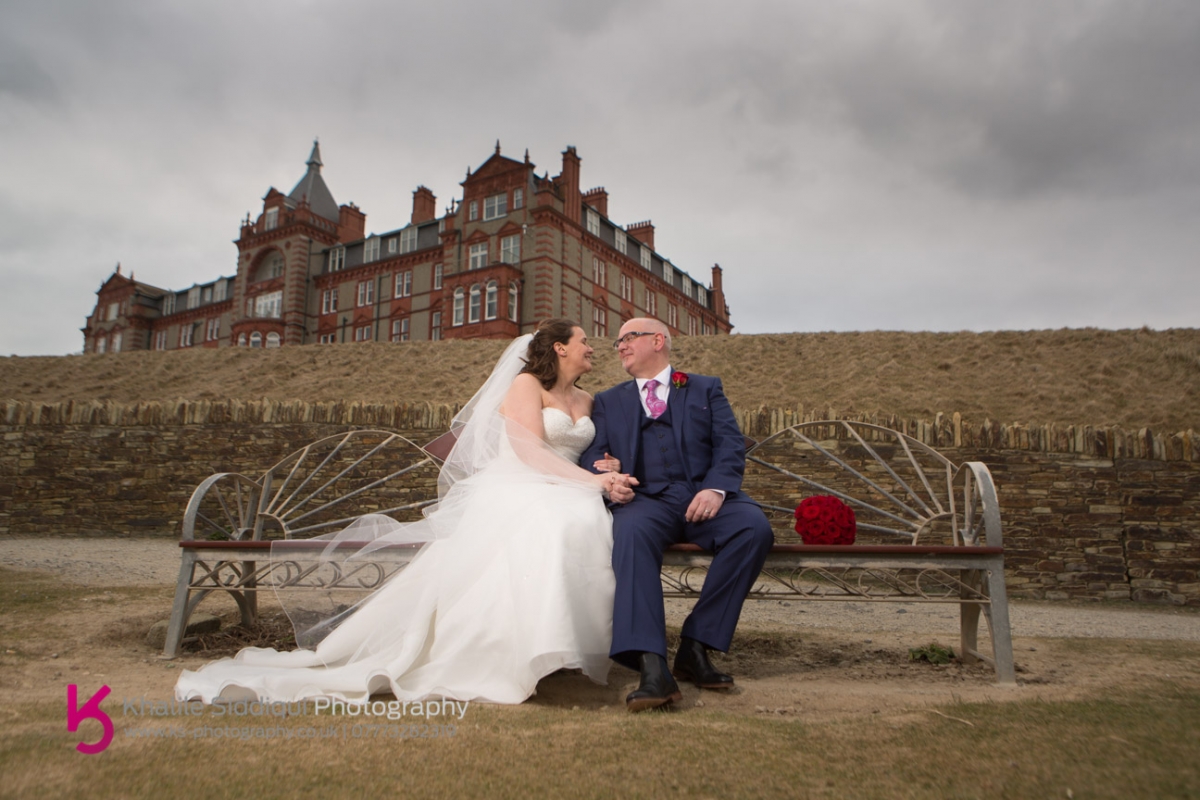 Headland Hotel Wedding - Sarah & Marc
Share on Facebook Share on Twitter
19th March, 2016
---
Khalile and his wife Tamsyn were an integral part of our wedding & helped us step by step with the planning and process before and during. They were invisible when necessary but captured the essence of the day and encouraged us to get the best from every minute. Our photographs tell the story of the day perfectly & they completely took on board our wishes with informal and fun being the main requirements. They made out guests feel both relaxed & special in turn, with Marc and I feeling like stars!

Sarah & Marc came to us in search of their wedding photography and makeup needs for their Headland Hotel wedding after receiving a recommendation, and I'm pleased to say we hit it off straight away. Sarah & Marc went on to tell us that they met while they were at school and have been together nearly 30 years, and so the slogan for the day was 'Its About Time!'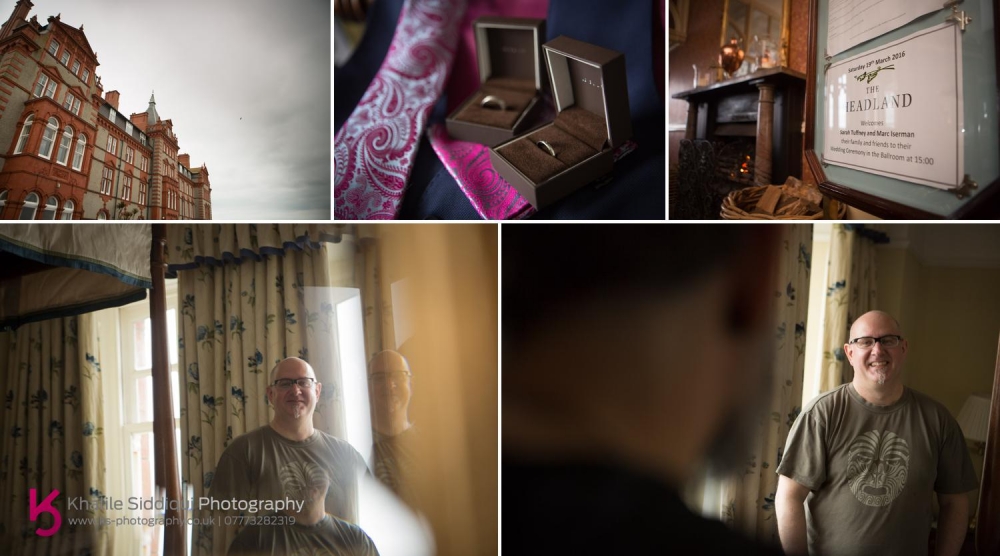 We were due to get some shots of the boys in the local vicinity, but unfortunately Moss Bros where Marc bought his suits from forgot to take a security tag off Craig's trousers, so I offered to drive them from Newquay to Truro to get it taken off (Good job we started in plenty of time before the ceremony).
Now Marc is a partner in his own graphic design firm
Red Central
who specialise in working with the big Hollywood studios to service their graphic design needs, so obviously Marc has a lot of film influences and really liked the image thats been used recently to advertise the film 'Legend' about the Cray twins. He told me its SO not what him and Craig are like and thought it'd be funny to try and recreate it. So while we were on our way back from Truro we got these shots.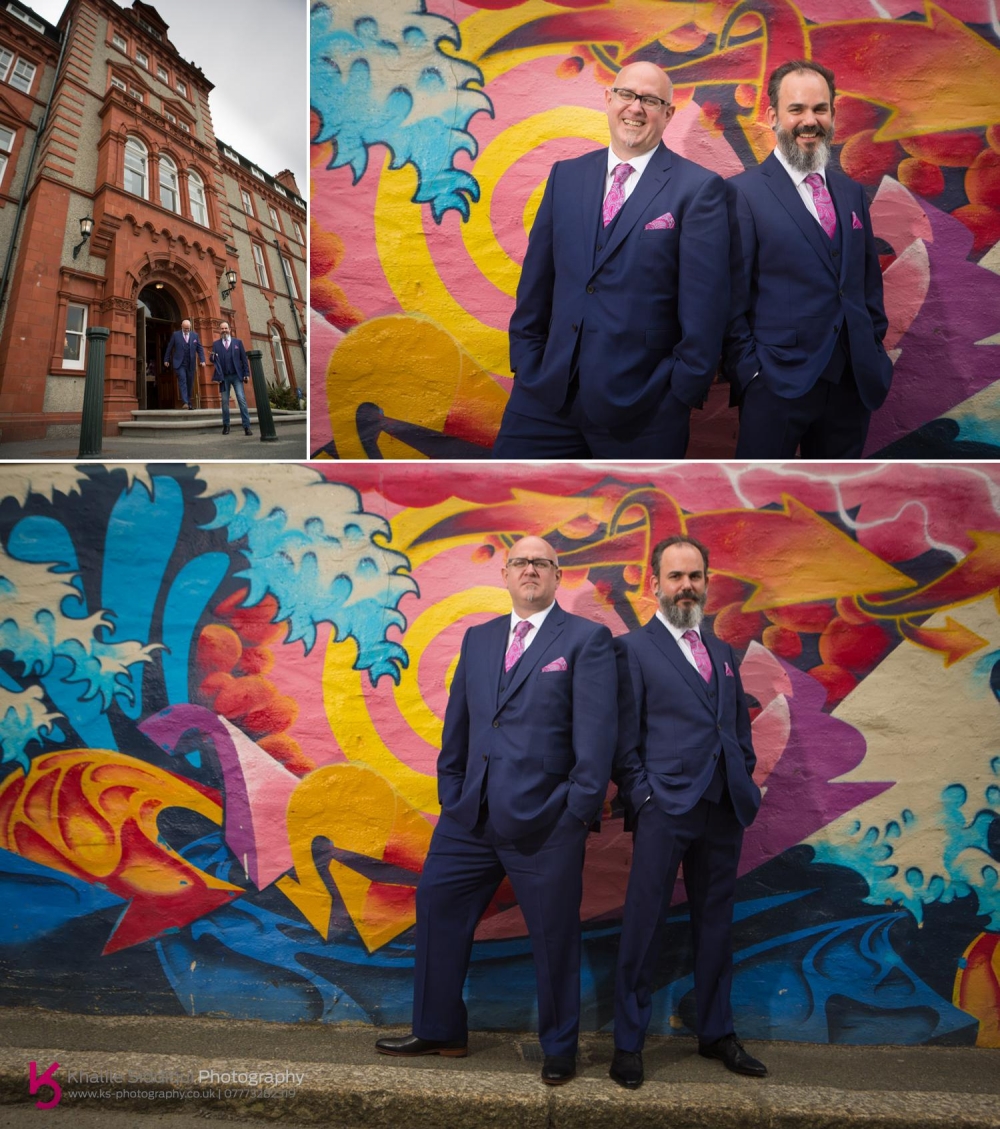 Because of our unplanned trip to Moss Bros we didn't have time for half the shots we planned, and so it was soon time to meet up with Sarah and her bridesmaid who was Craig's daughter.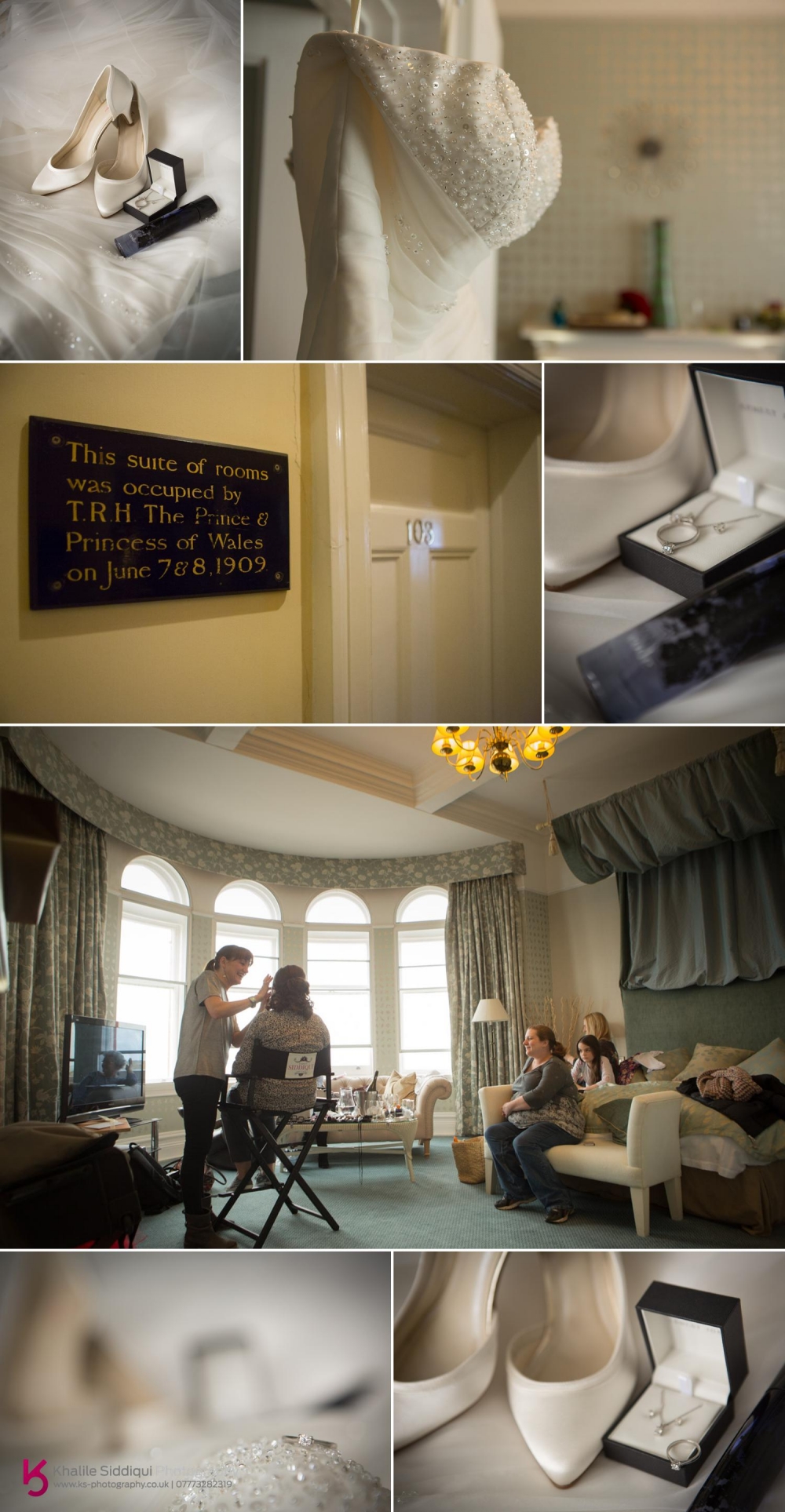 With an hour to go until the ceremony, Tamsyn headed downstairs to Marc and his congregating guests while I got some shots of Sarah and her little helper.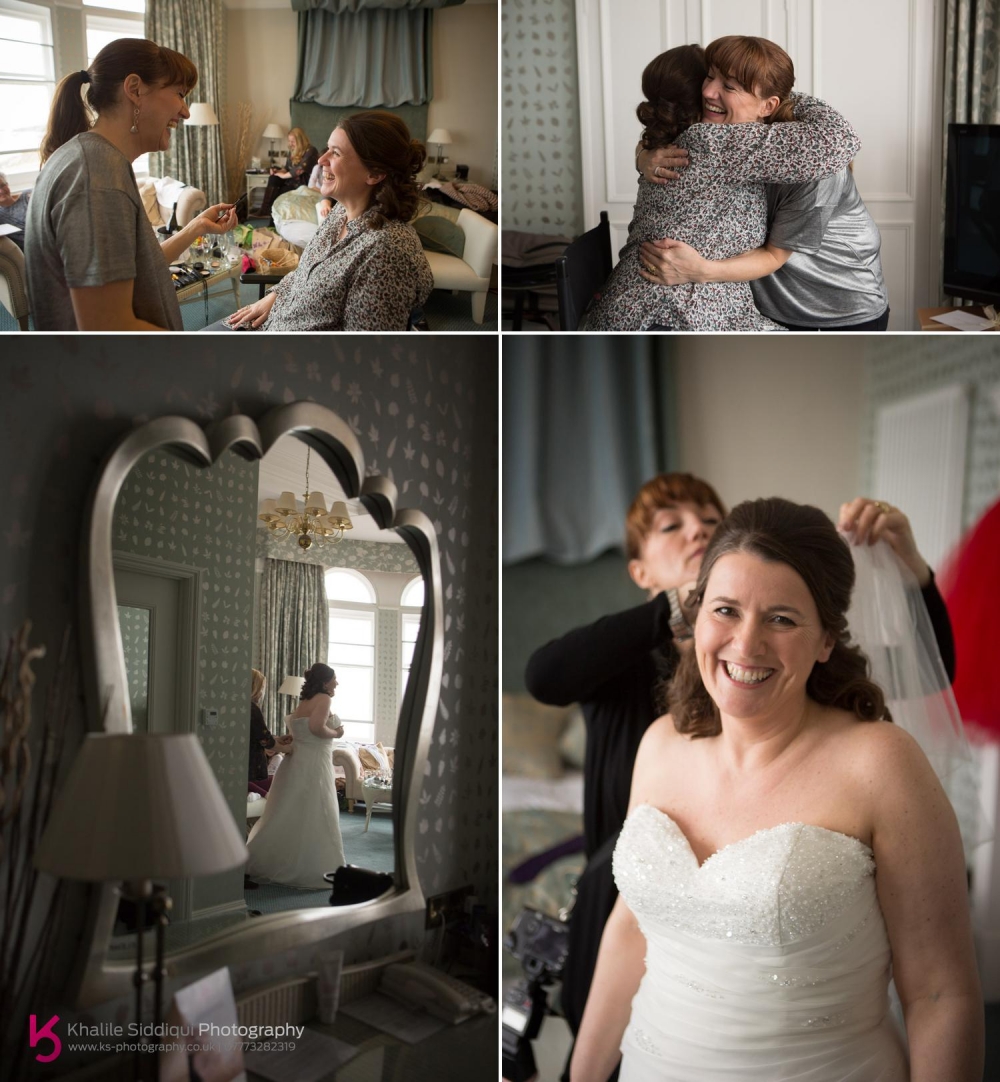 Sarah chose a striking red dress for her little bridesmaid and an elegantly simple bouquet of red roses for herself.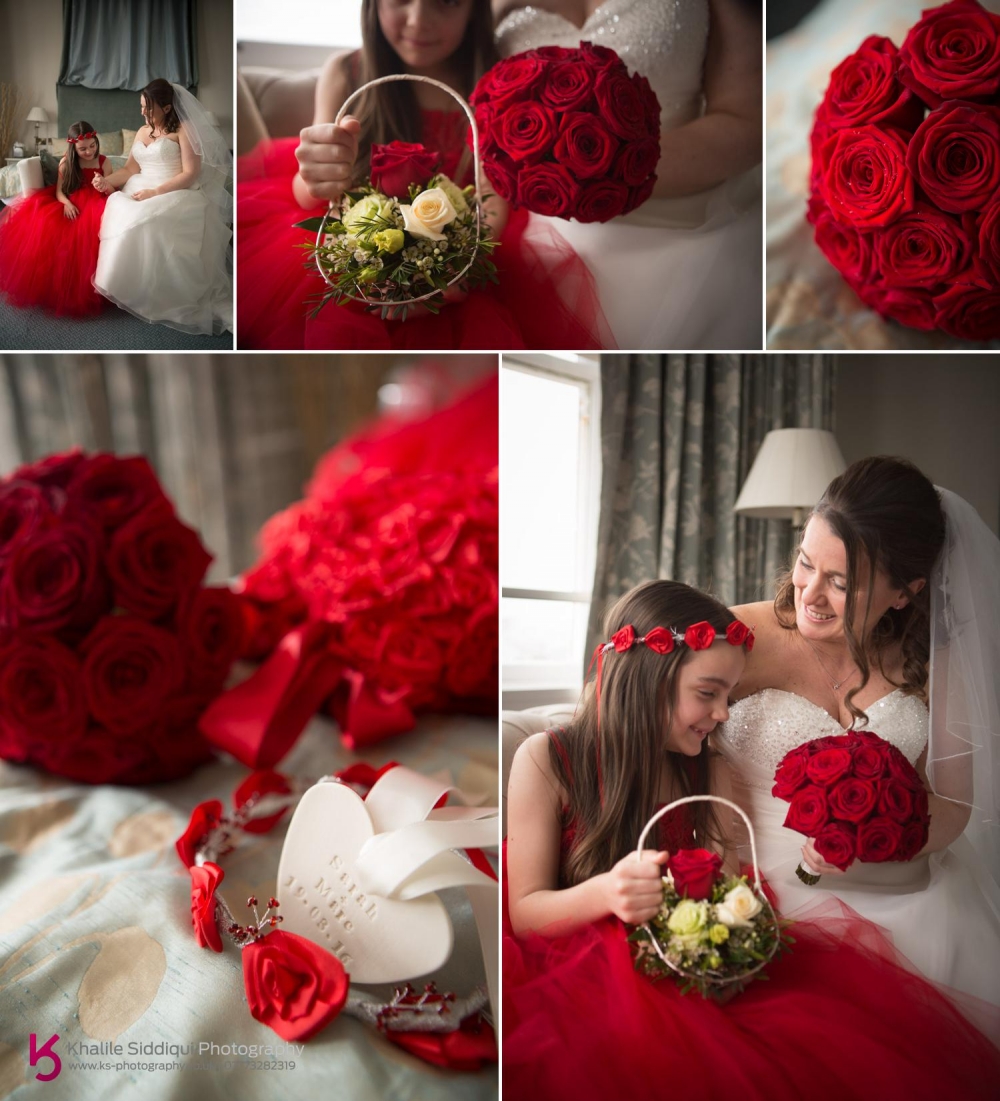 Alas Sarah's parents are no longer with us, so she asked her brother John to give her away.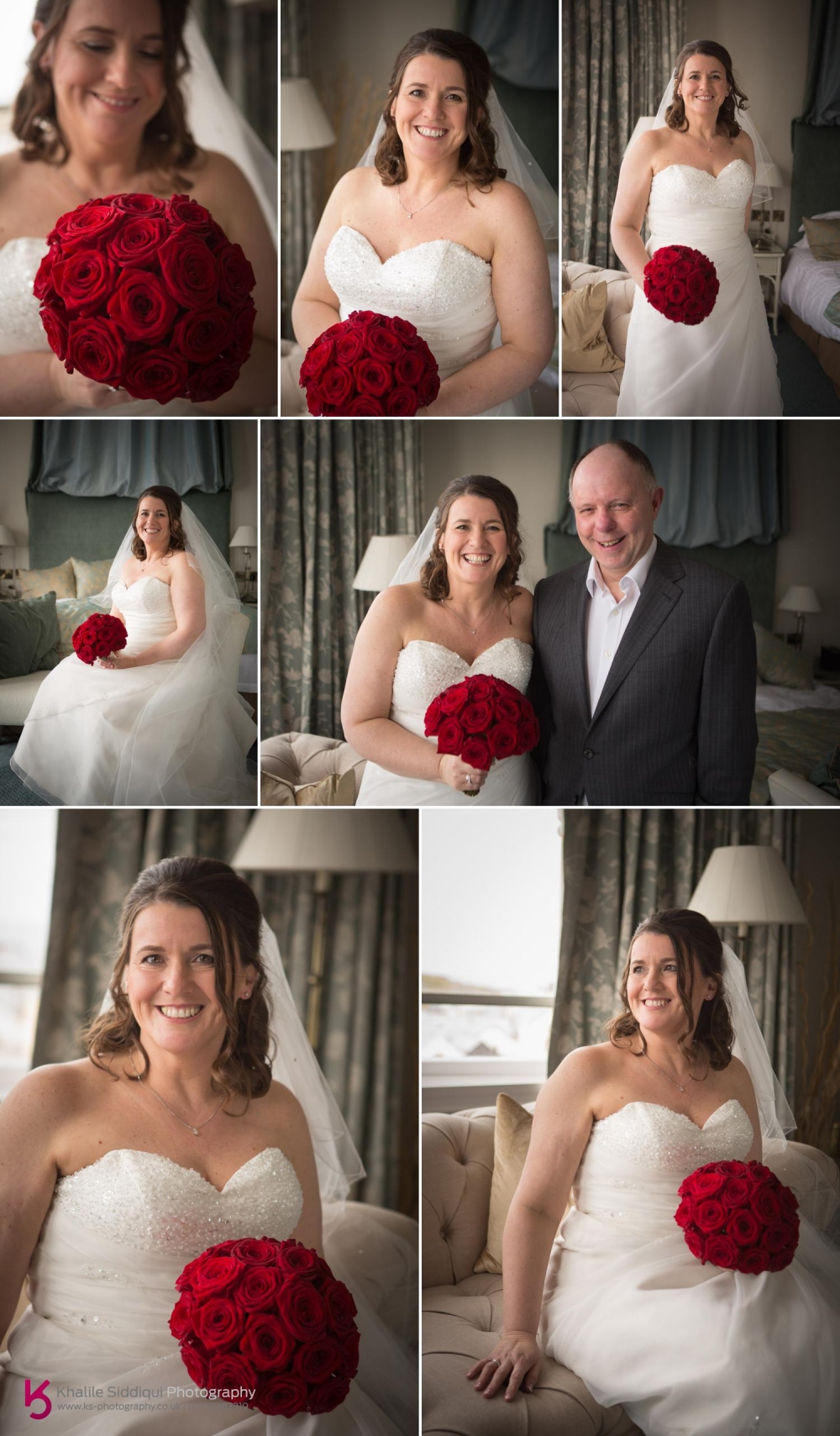 The Ceremony took place at 3pm in the ballroom, where Marc and their thirty-four guests were waiting, for a ceremony filled with tears and laughter.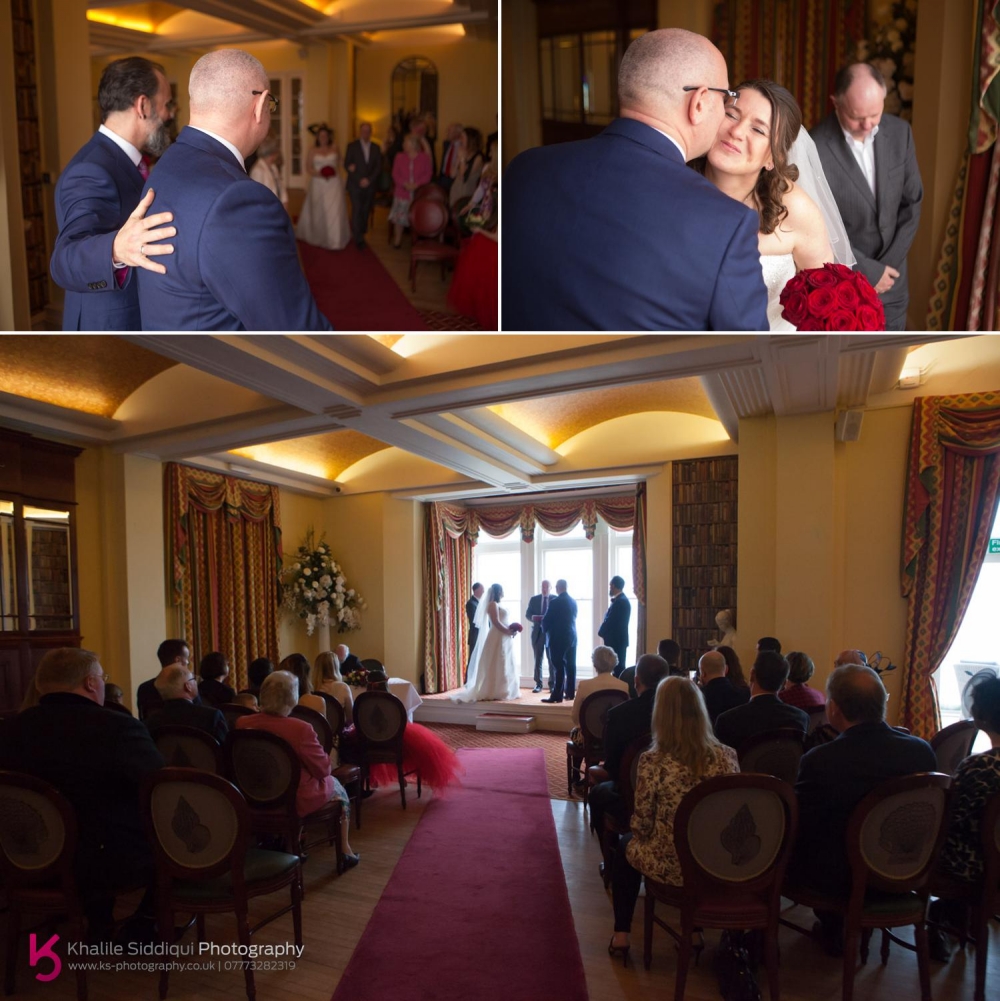 Bless him, Marc said to me earlier in the day, that there may well be some tears, but as long as Sarah cried more than he did, didn't mind (he just about managed to hold it together as Sarah came down the aisle).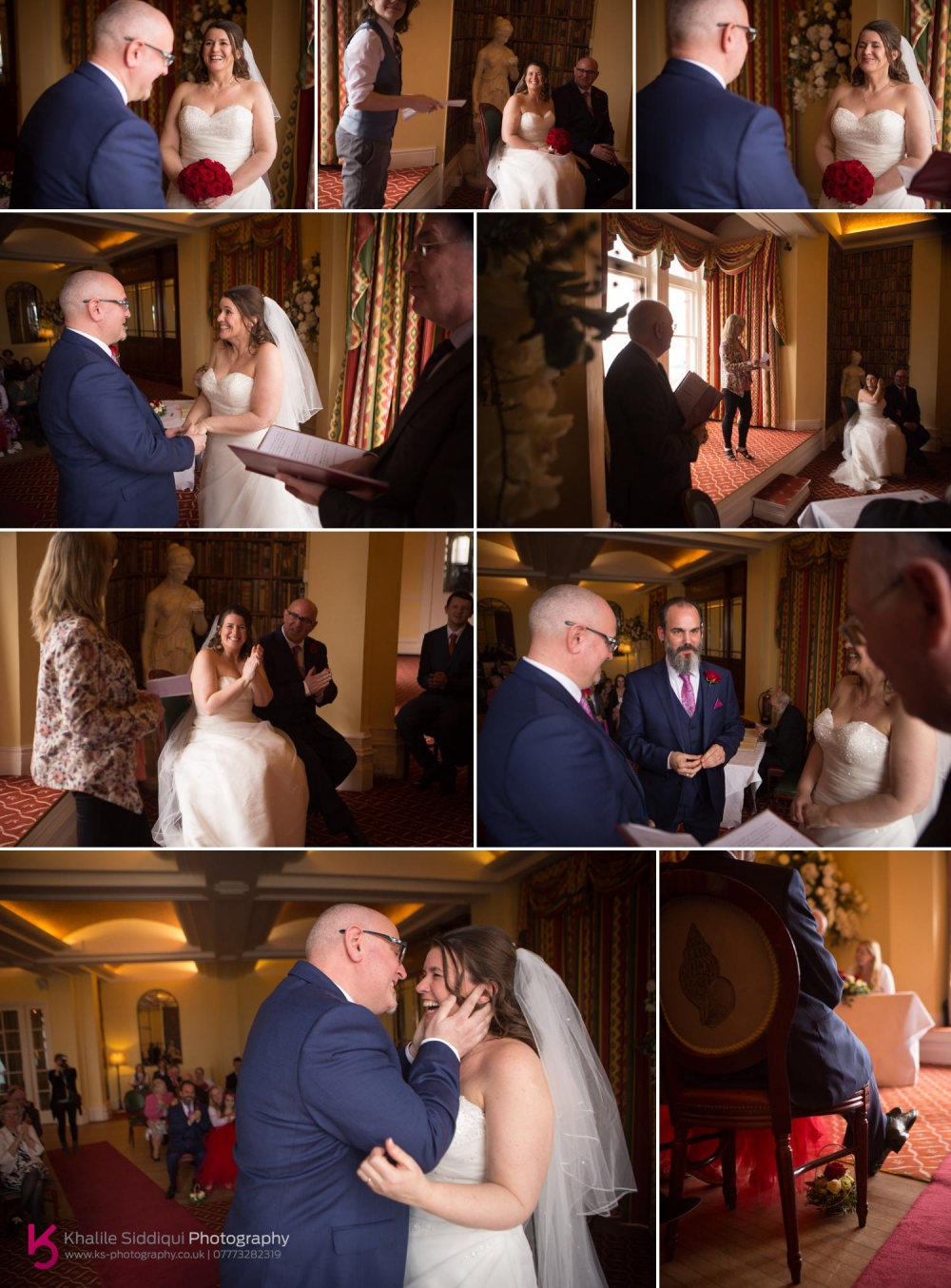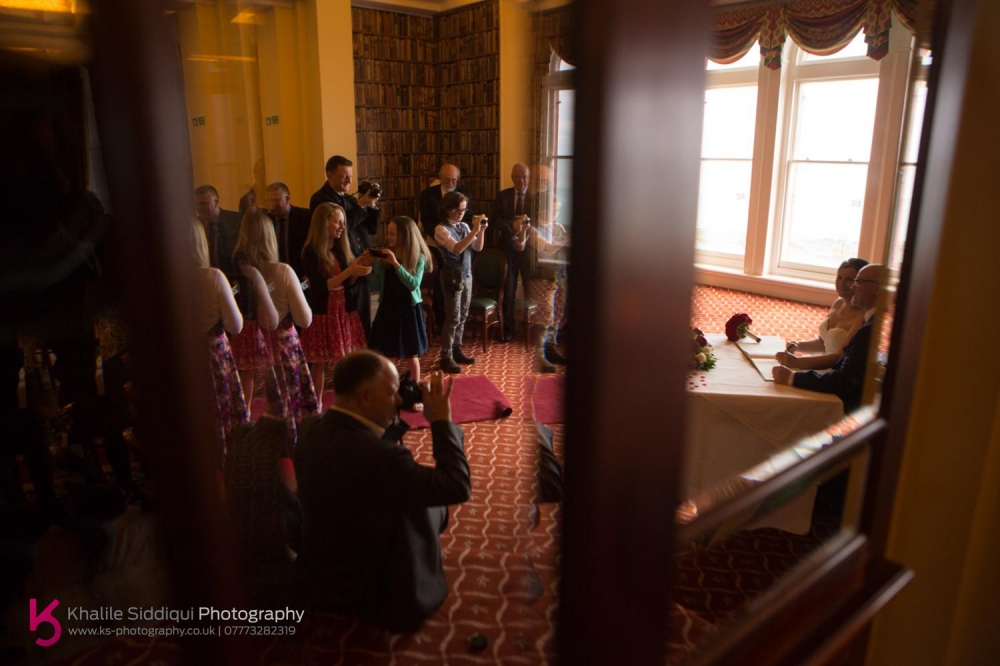 It wasn't the warmest or sunniest day on Saturday, so after the ceremony, drinks were had indoors.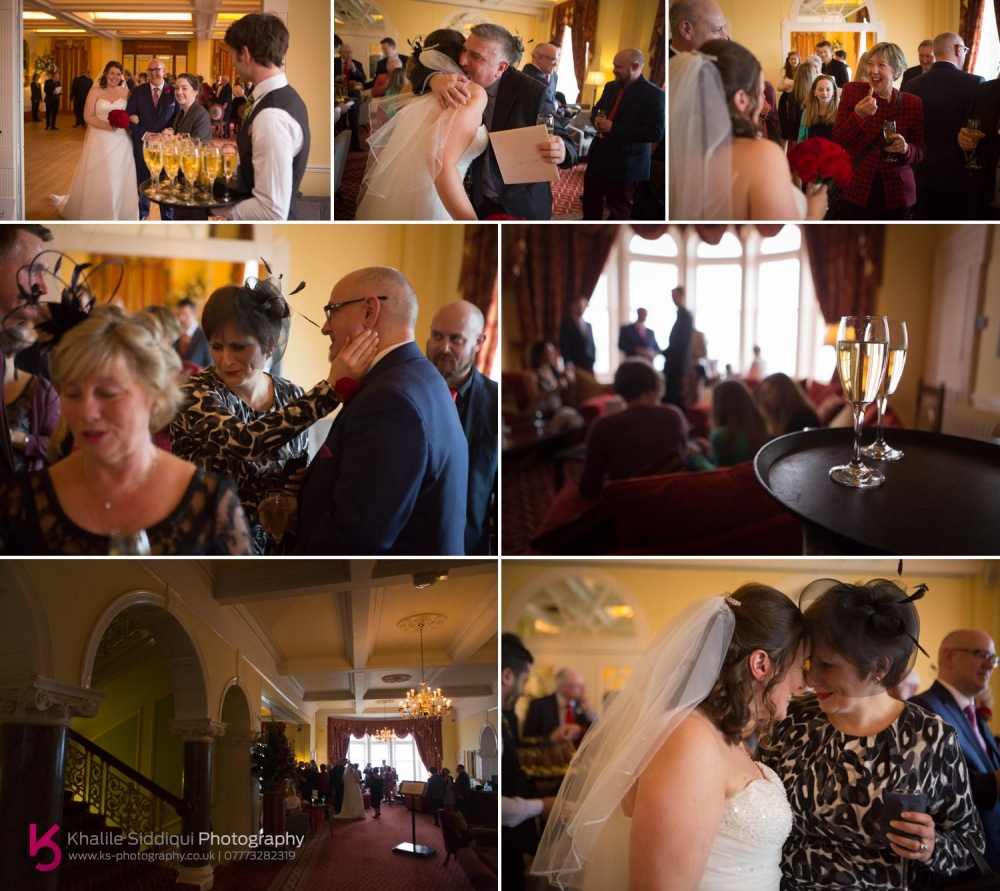 But it didn't take too much convincing to get the guests to come outside for some confetti throwing fun :0)

And so while we were out there Tams and I took Sarah & Marc off for some couple shots on the headland, using a bit of off camera flash to lift the images on what was a rather grey day.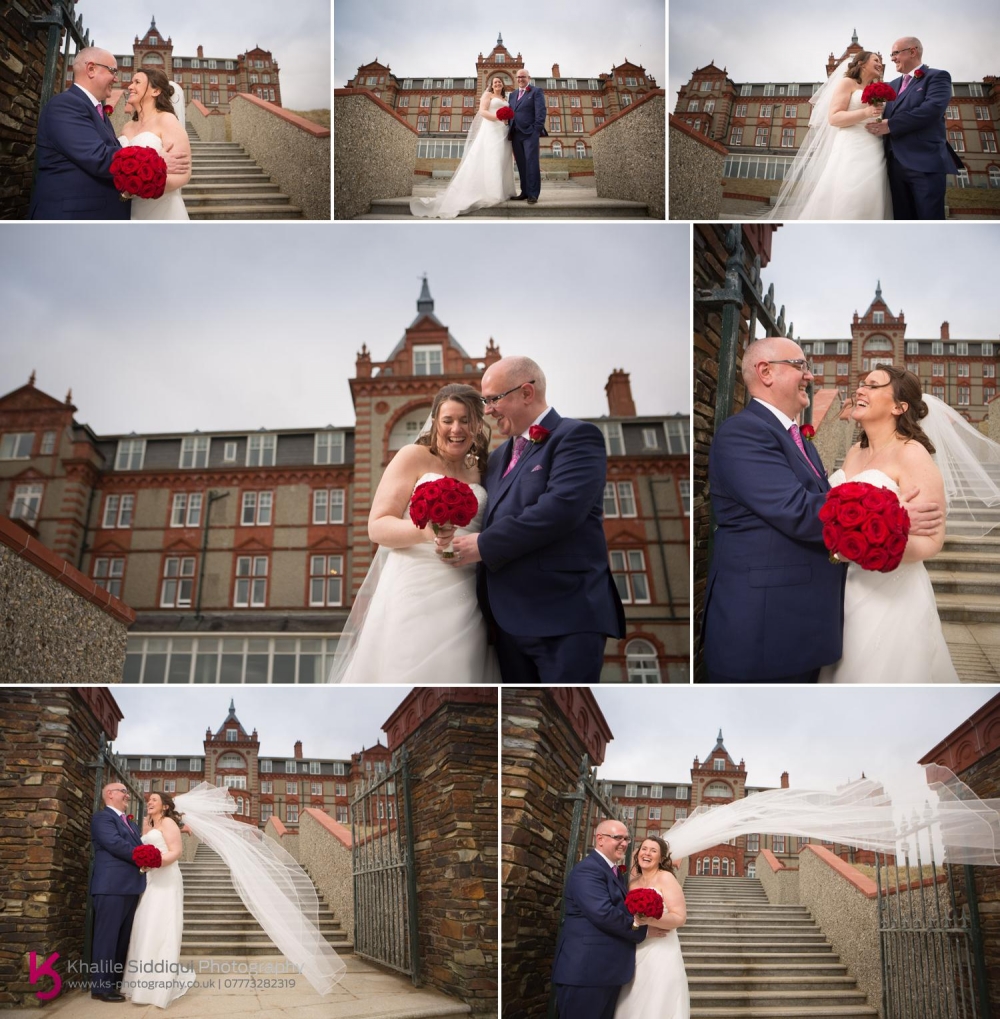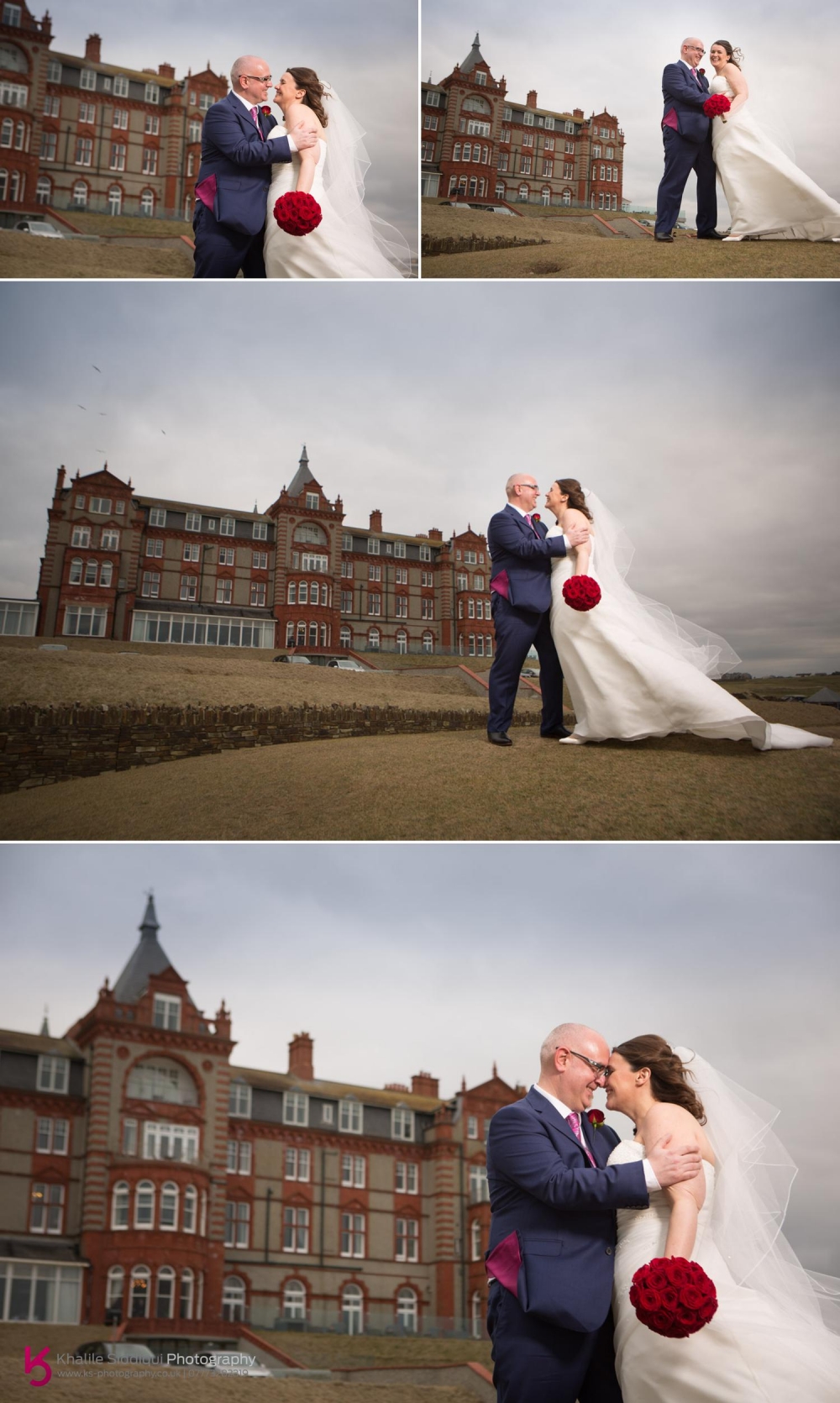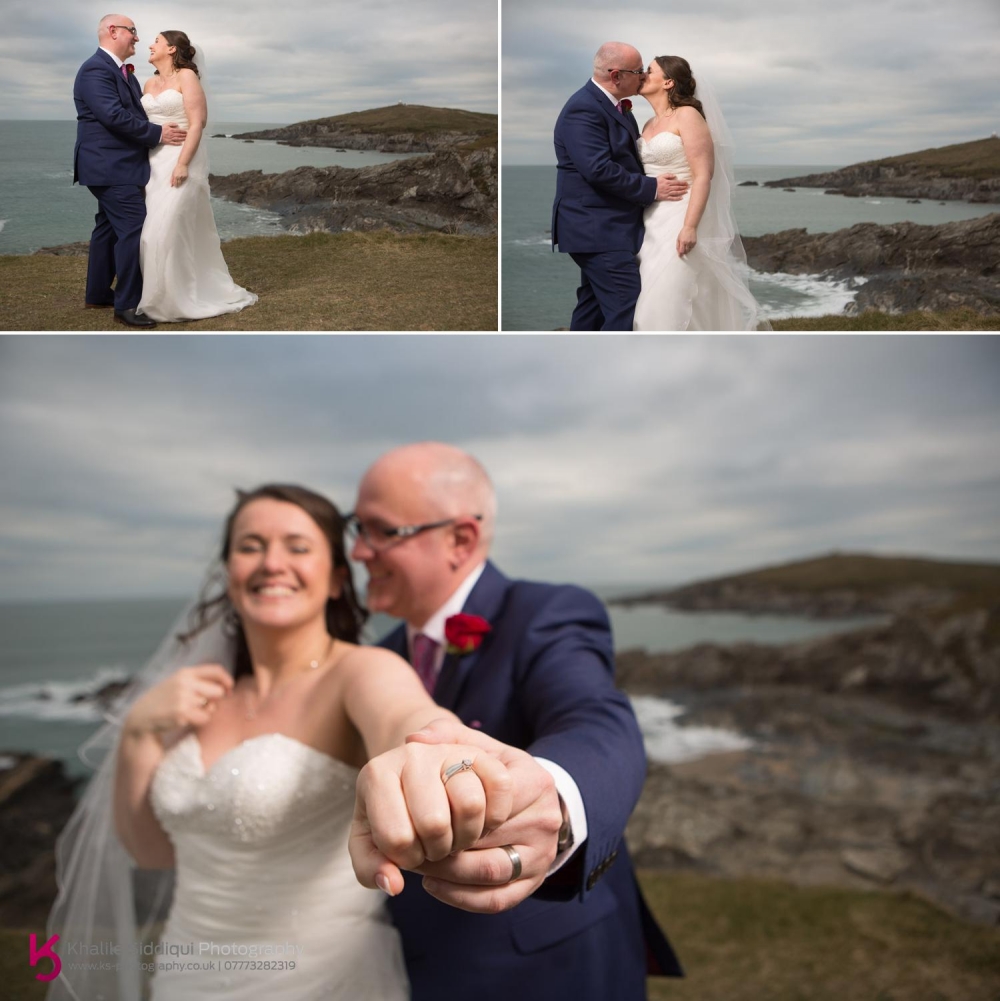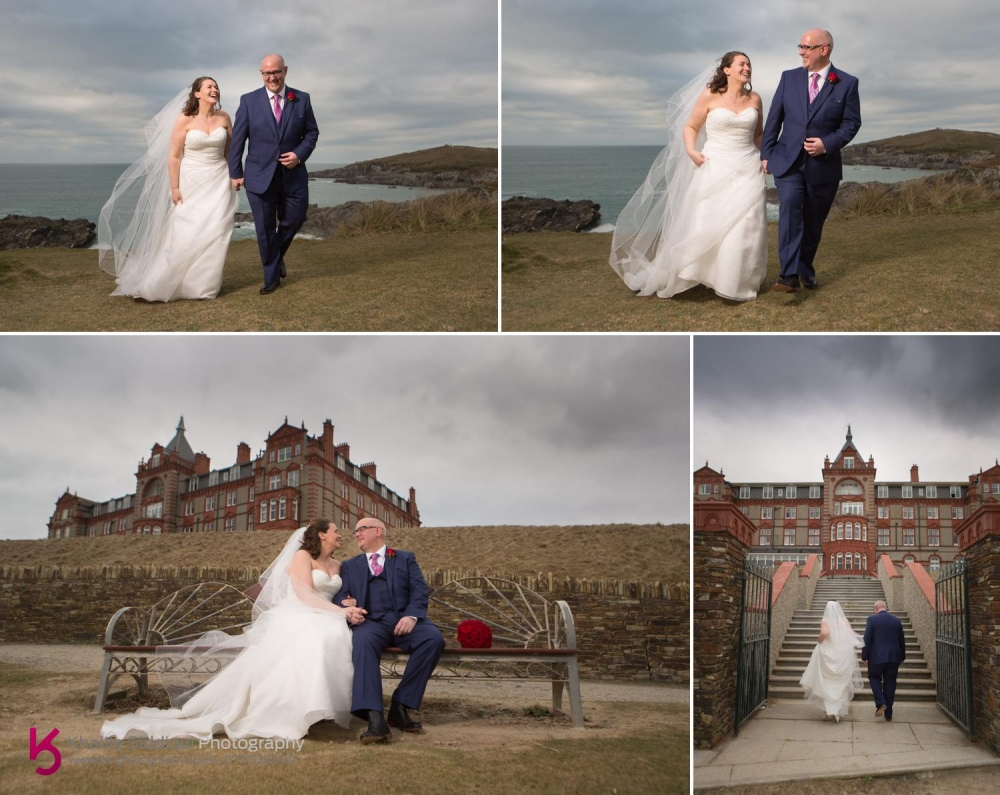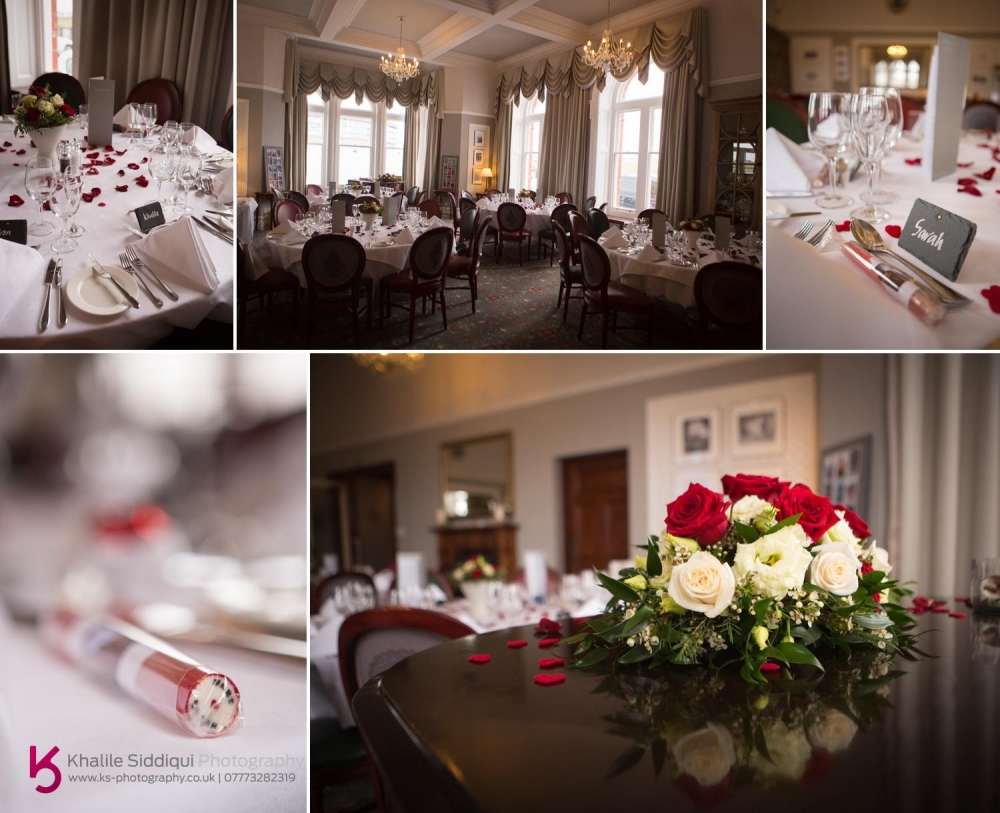 After doing a slightly alternative group photo of everyone we headed in for the five course wedding breakfast which was AMAZING!!!

The speech was a bit differently too, instead of following the usual protocols, they did a talk explaining why each of their 34 guests were so special to them and why they were invited to help them celebrate their special and intimate day.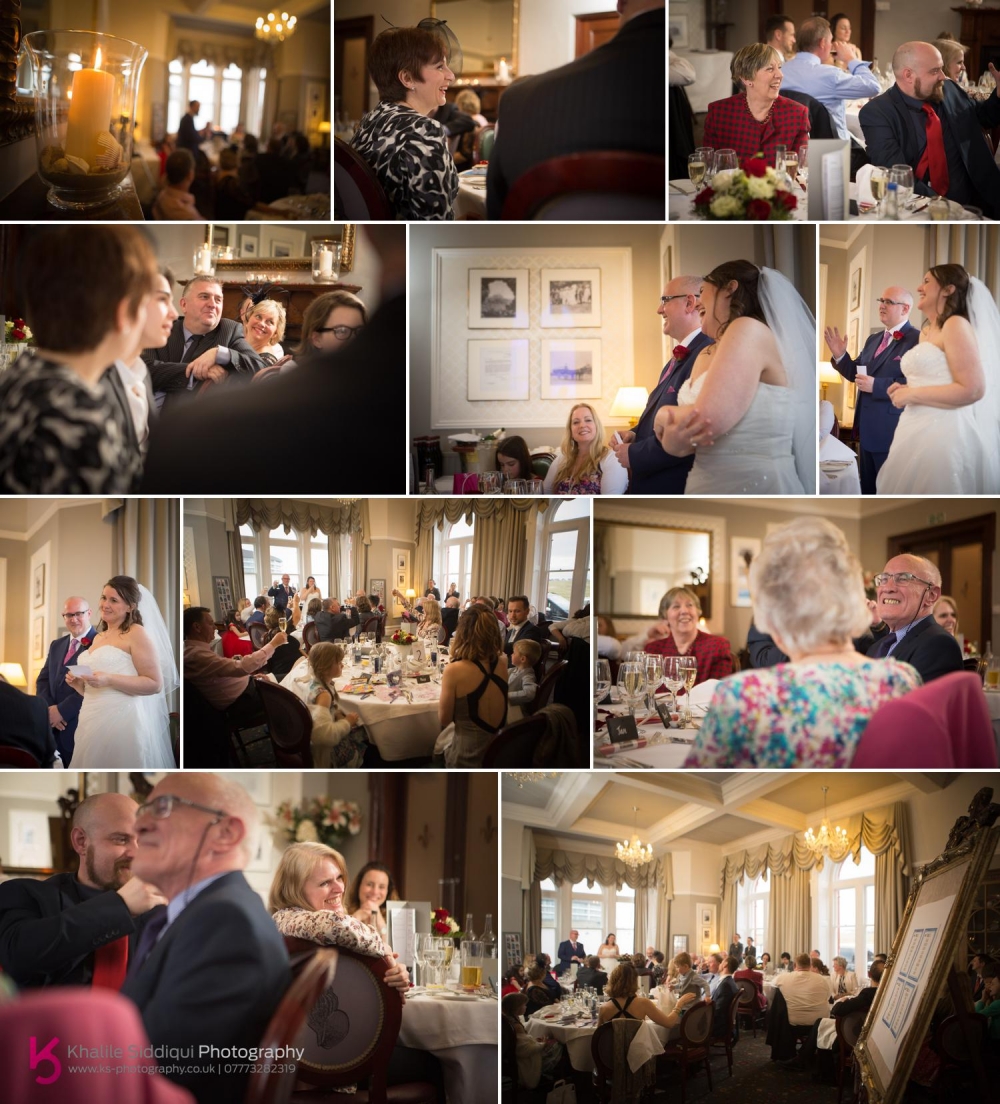 Marc was doing so well holding it together until the end of the meal when Craig and his two sons stood up and performed the Mumford & Sons song, 'I will wait' which was done so well it got half the room very emotional.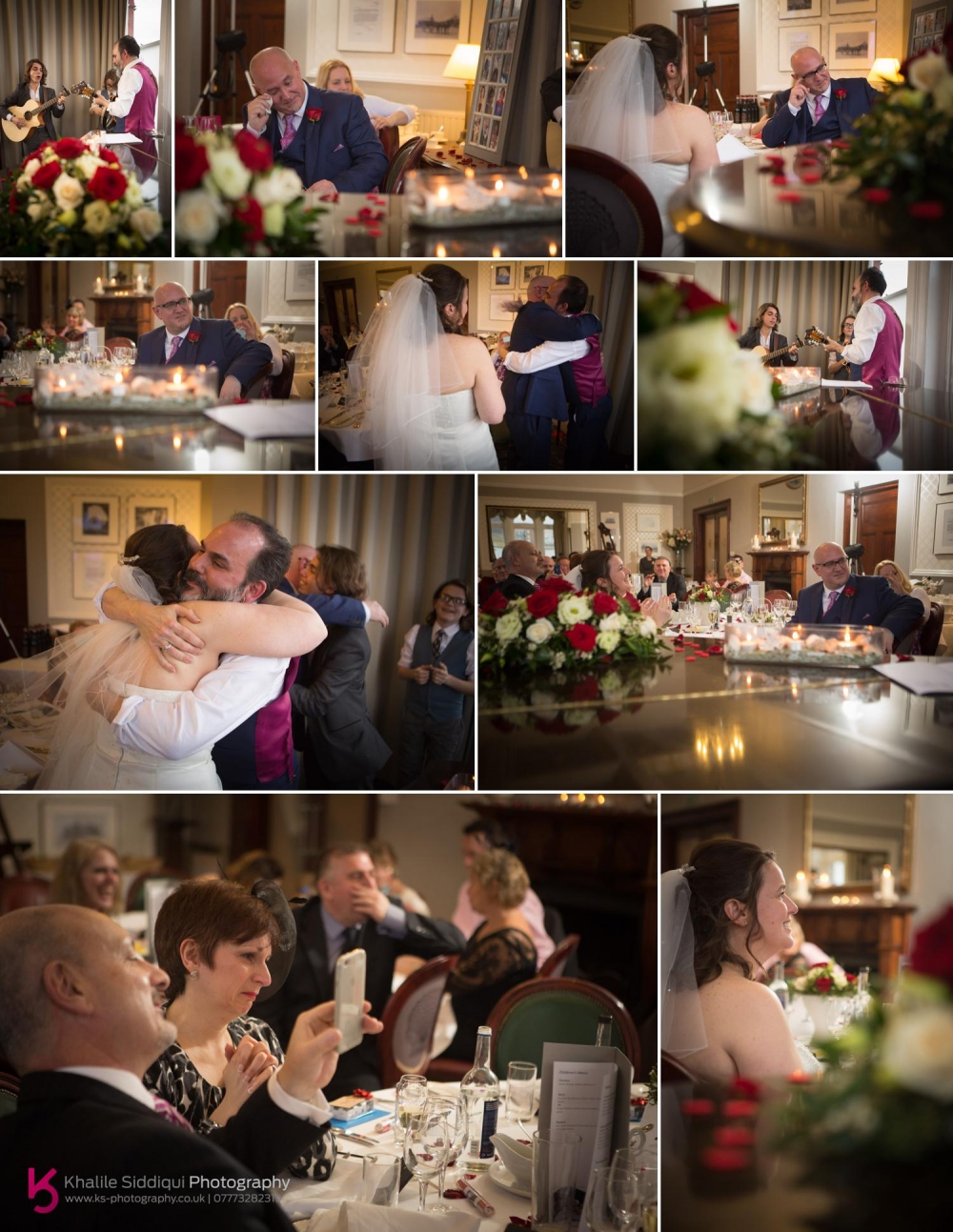 For a relaxed evening Sarah & Marc got a pianist to entertain their guests and I set the lights up and offered to get some informal family shots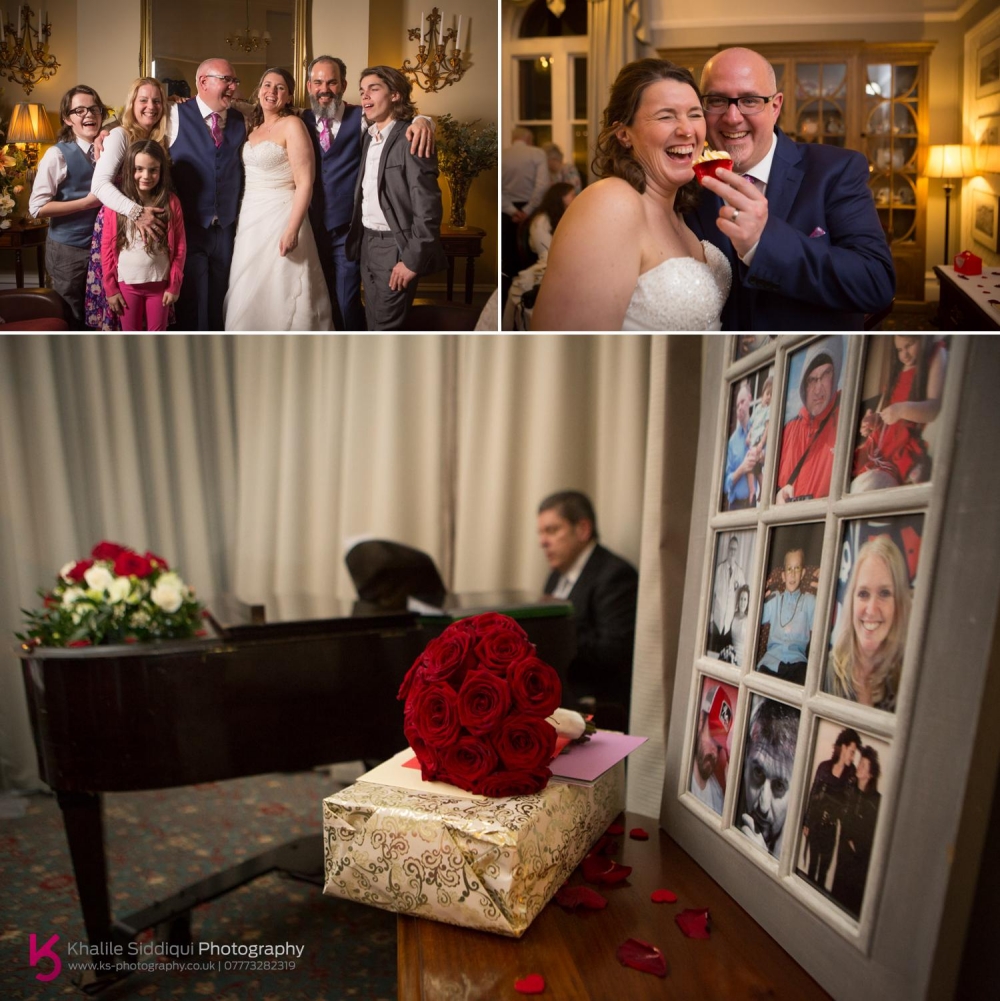 Before taking the two of them around the hotel to get some indoor couple shots in a slight 'Godfather' style.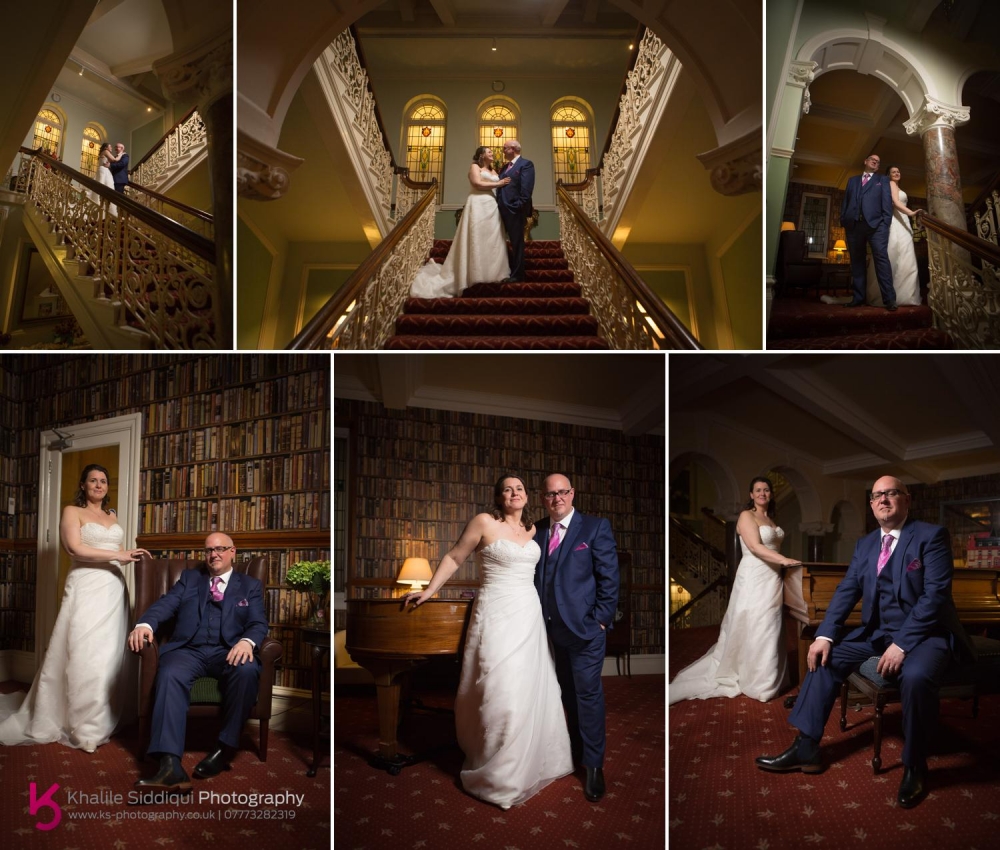 Sarah and Marc, I always knew it was going to be great ever since our first meeting, and I wasn't disappointed. Tams and I had an awesome day and know we've the honour of calling two more people friends for life!!! Live long and prosper :0)
Love K&T xx