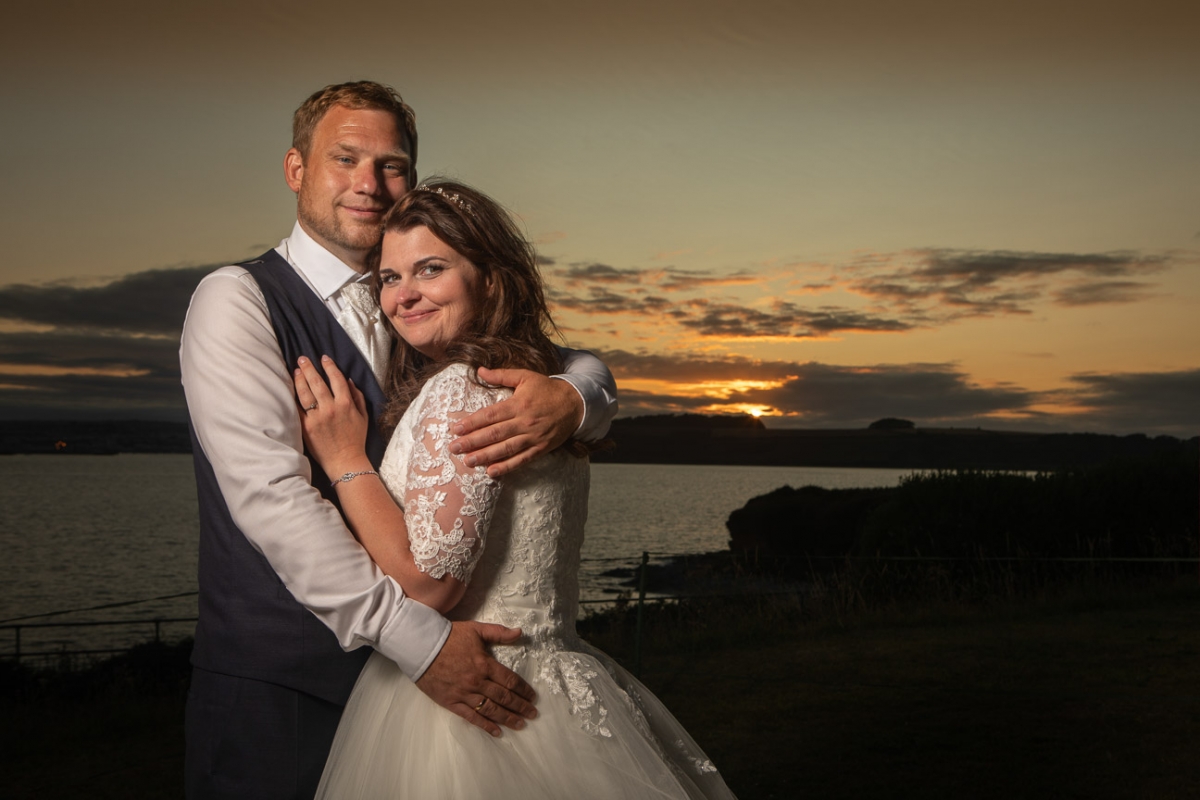 St Mawes Castle Wedding Photographer - Anette & Jan-Morton
Share on Facebook Share on Twitter
5th August, 2019
---
Khalile I LOVE every one of the photos! The wedding day went bye so fast, and with the pictures and the movie, we can really relive the day!!! You and Tamsyn really are the best!!! Thank you so much!!! X


When Anette and Jan-Morton started searching for their St Mawes Castle Wedding Photographer they didn't know where else to start other than asking the castle as this was to be an even more unique wedding for me as not only are Anette and Jan-Morton both from Norway, but the man conducting the ceremony and ALL the guests travelled over from Norway too for this fairytale wedding in a Cornish Castle. Thankfully for me English Heritage recommended us and the rest as they say is history.





As Anette and Jan-Morten live in Norway most of our meetings took place via Skype. During one of these I asked Anette why they chose St.Mawes Castle here in Cornwall? She explained "Because this is where Jan-Morten proposed to me and said that we're going to come back here to get married!"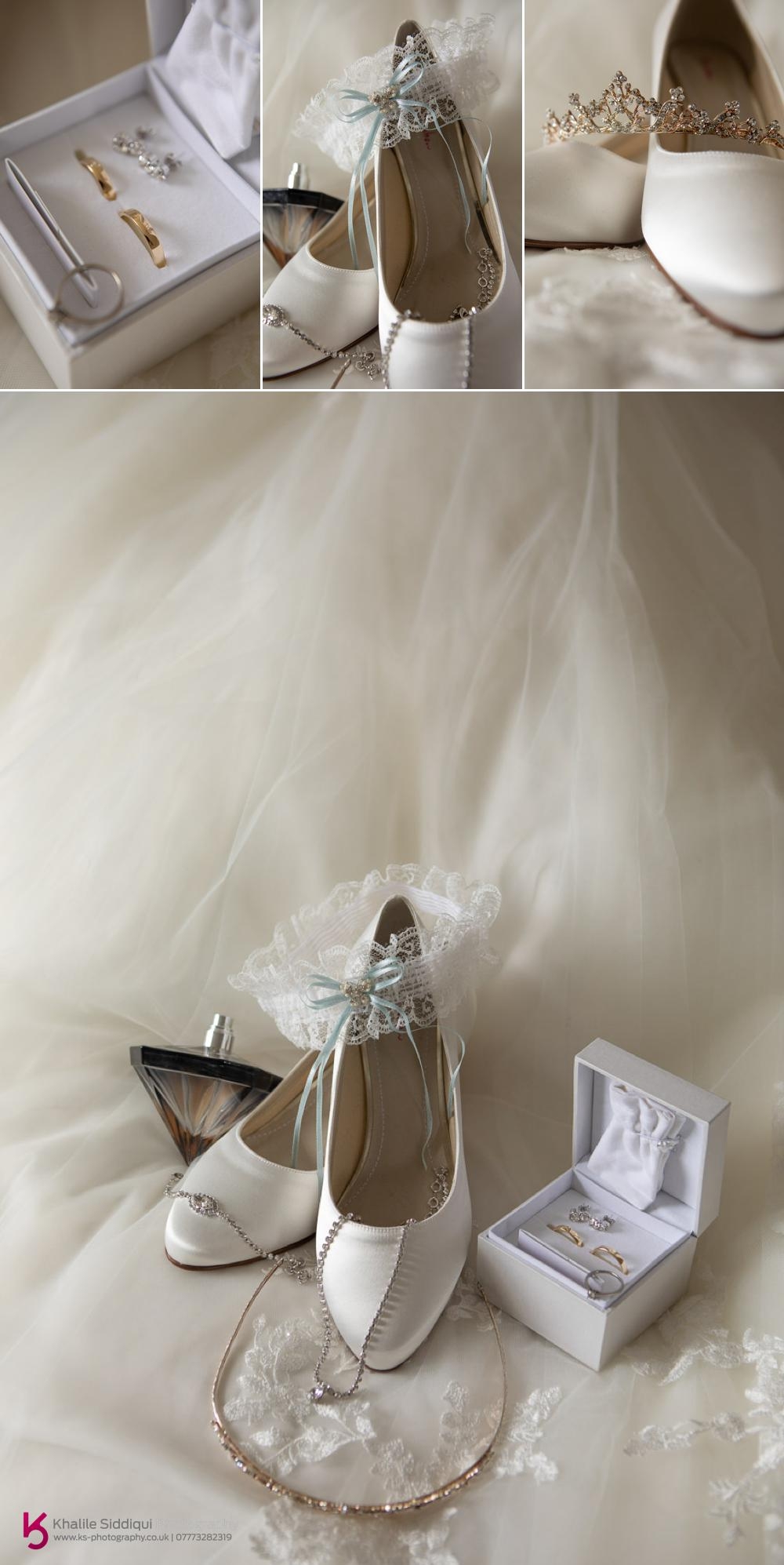 My day started with meeting Jan-Morten for the very first time whilst he was getting ready in The Ship & Castle Hotel in the centre of St.Mawes just a five minute walk from the castle. I only had about half an hour to spend with Jan-Morten and his six foot seven inch best man Oddondas. Anette bought Jan-Morten a beautifully monogrammed pocket watch as a wedding present but the funny thing was she past it wrapped to Jan-Morten in a bag and asked him to give it to me when I arrived, so I took it out to the bag and passed it back to him. He looked at me strangely, I laughed and said "she wanted me to be here when you opened the watch up".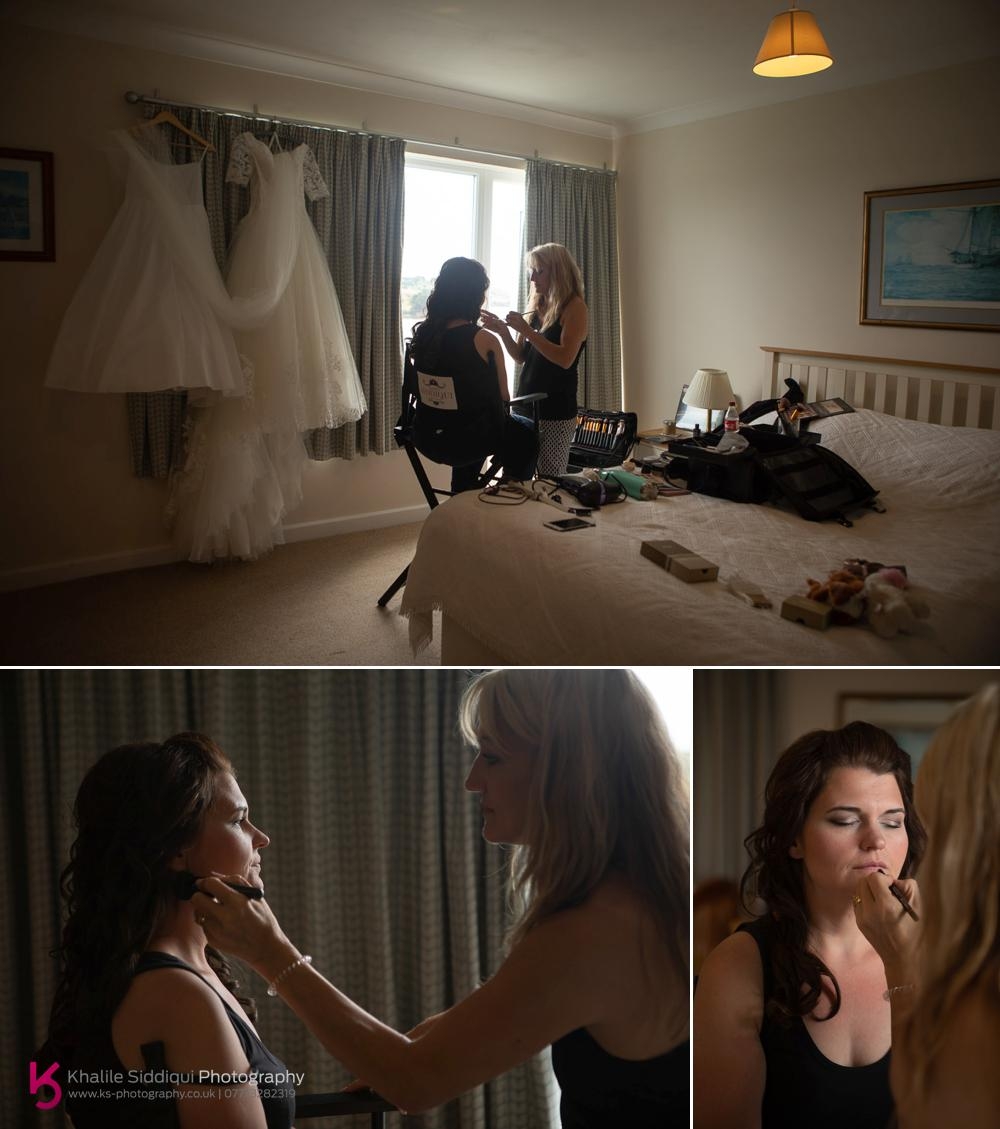 After leaving the fella's I walked the 5-10 minutes to 'Upper Cobberstone' a large house where Anette and her family were staying. When I arrived my wife Tamsyn was adding the finishing touches to Anette's makeup, so I took the opportunity to get some photos of Anette's dress which she bought from Belle Amie in Bergen, Norway and modified by having sleeves put on.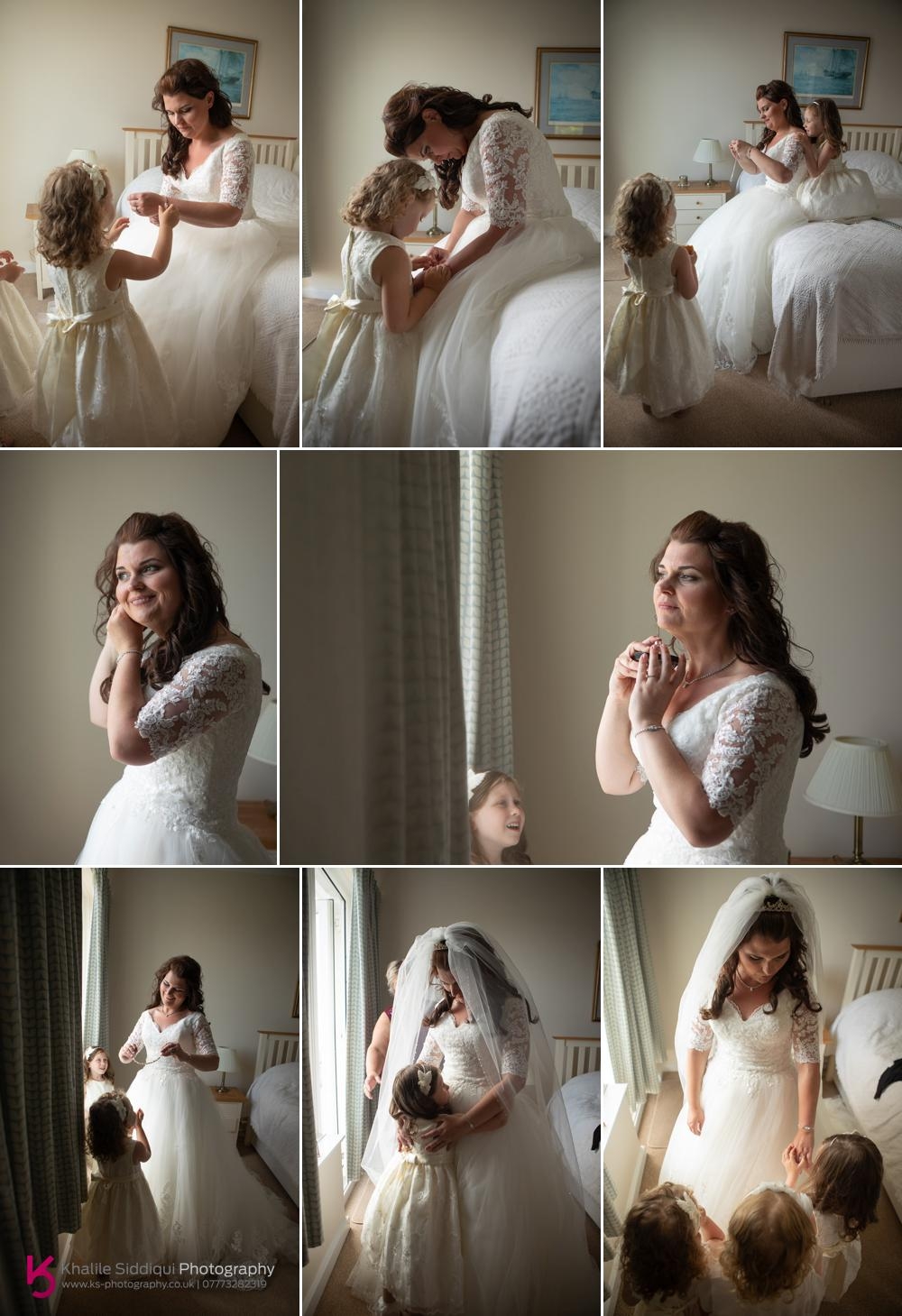 Anette wasn't going to get lonely getting ready on her own, she had the helping hands of their two daughters and her mother to help her get ready for the big day.





It was just a couple of minutes walk down to the castle but Anette's father decided to drive the Mercedes people carrier that they'd hired with all the bridal party in down to the castle and the waiting guests. And for the first time ever I travelled to the ceremony sat next to the bride! (I did offer to drive them down, but dad insisted that he did).




This was another real first for me, I've never been to a Norwegian wedding before, and the whole ceremony was in Norwegian from start to finish, so I had to guess what was happening at what time, but its always good to be kept on your toes :0)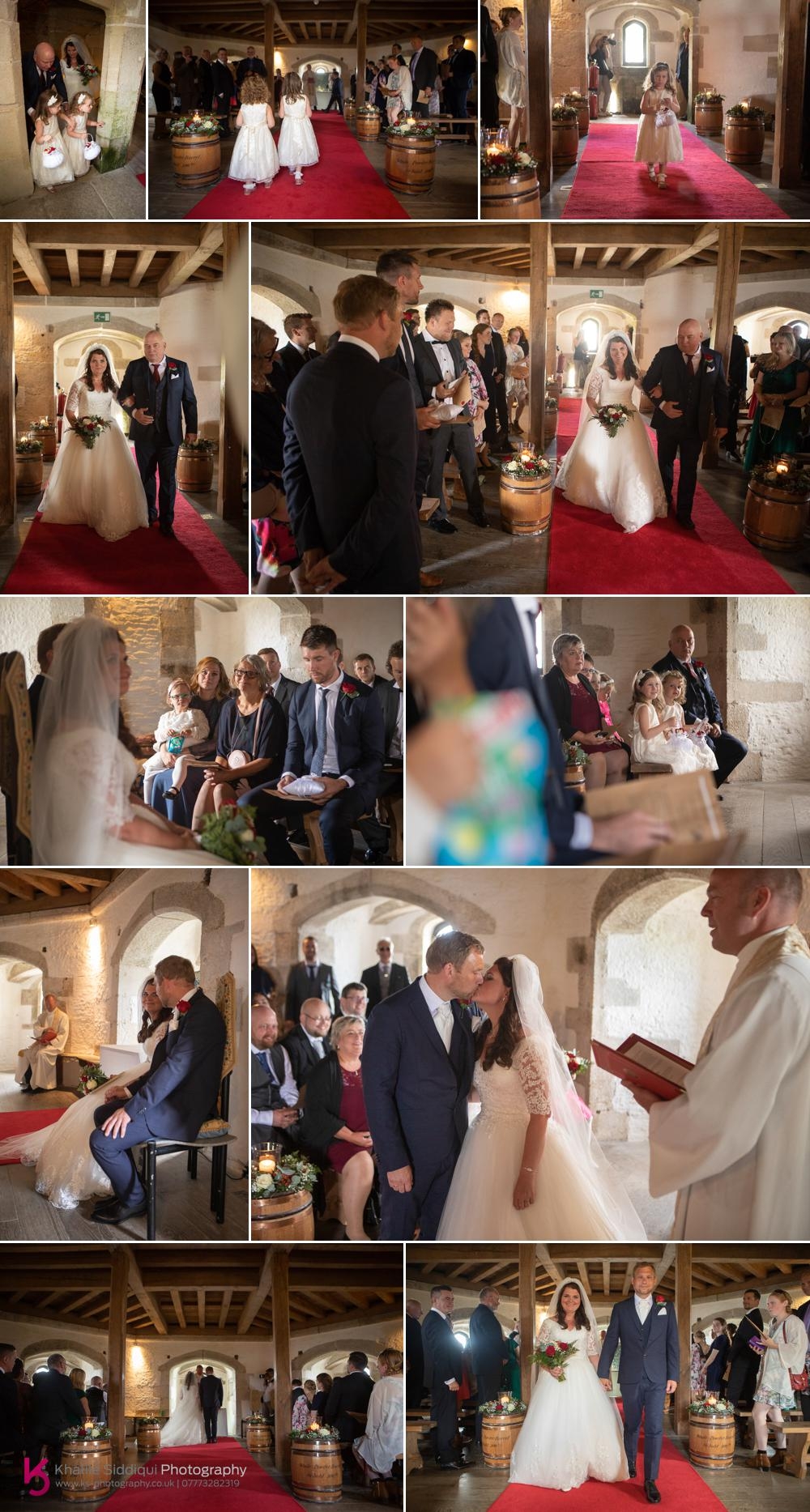 Straight after the ceremony we took all the guests down onto the lawns for canapés. We didn't do any confetti shots, I don't know if thats because they don't use confetti in Norway or if it was just Anette and Jan-Morten that didn't want any, but they certainly made up for it in other ways.





For the wedding breakfast Anette and Jan-Morten decided that they'd like to enjoy the far reaching views of the Falmouth bay and the Carrack Roads estuary in an 'Absolute Canvas' marquee rather than inside the castle, and went for one of the companies new 'Bell End' clear-span marquees.





Anette and Jan-Morten kindly asked us to sit and join them for the wedding breakfast, so our table mates filled us in on some of the Norwegian customs I was mentioning to you earlier. Firstly, in Norway it's traditional to wear your wedding ring on the third finger of the right hand instead of the left. At the beginning of the wedding breakfast each group of guests stand up at their tables and are introduced in turn, which I thought was a nice ice-breaker. When all the guests strike their glasses our happy couple have to stand up and kiss. And the Norwegians like cake! Anette and Jan-Morten had FIVE amazing tasting wedding cakes from 'Peboryon' for their 54 guests, but I was told if you go to a wedding in Norway for around 100 guest its not unusual to have eleven to fifteen full on wedding cakes.





Before Anette and Jan-Morten started on the cake I took them outside for some couple photos around the castle grounds in the early evening light.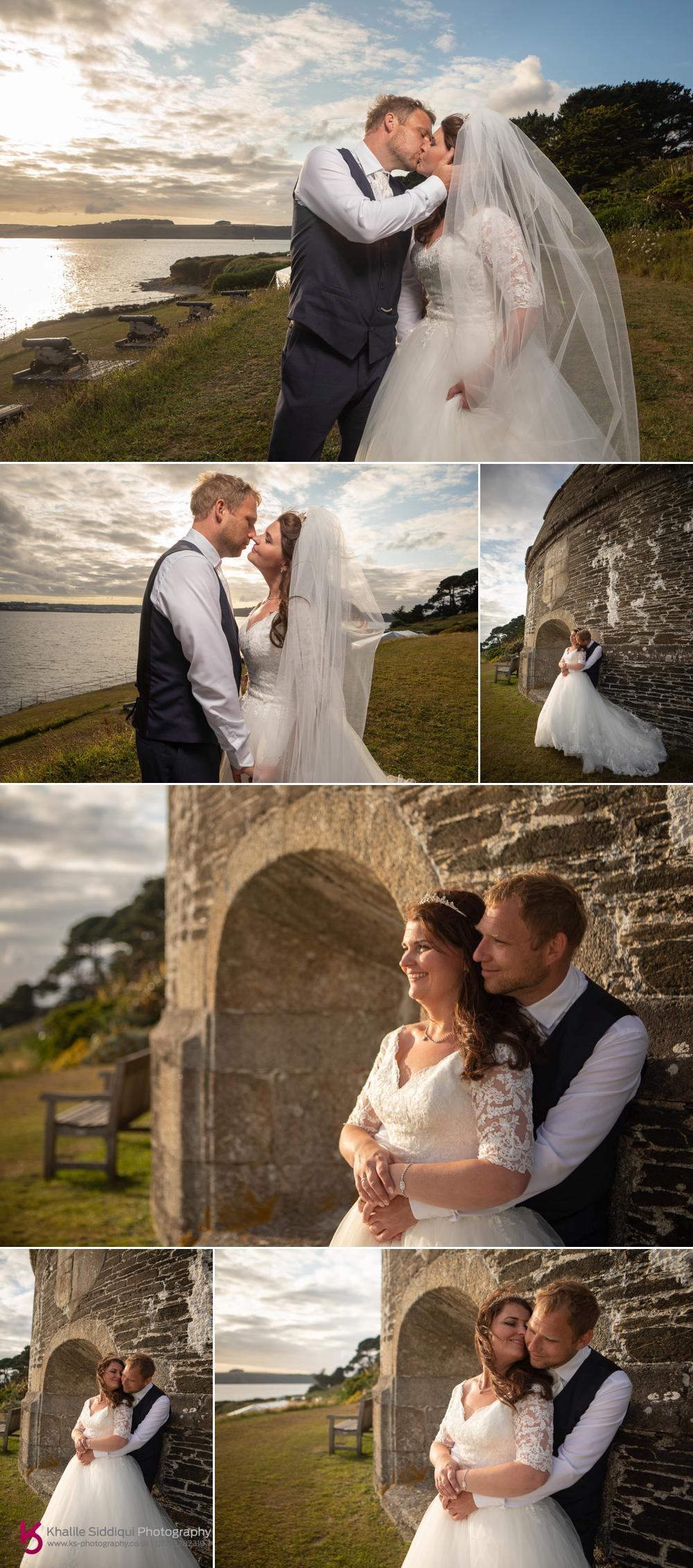 Then some around the front and inside of the castle.





Before we knew it, it was time for the first dance with their little cherubs watching on :0)
Followed by another Norwegian custom, its traditional to play some light hearted games on our happy couple, so Anette and Jan-Morten had to sit on the dance floor on chairs back-to-back, exchange one shoe each and then answer questions at the same time by holding up his shoe or her shoe in response to who does what in the relationship. The guests seemed to be loving it, but sadly I couldn't understand a word as like the ceremony and speeches it was all in Norwegian. But the toastmasters kept me in the loop throughout so I was ready for everything.





While the guests were dancing the night away to some traditional Cornish music played by 'The Stowes' I took Anette and Jan-Morten out quickly for some sunset shots.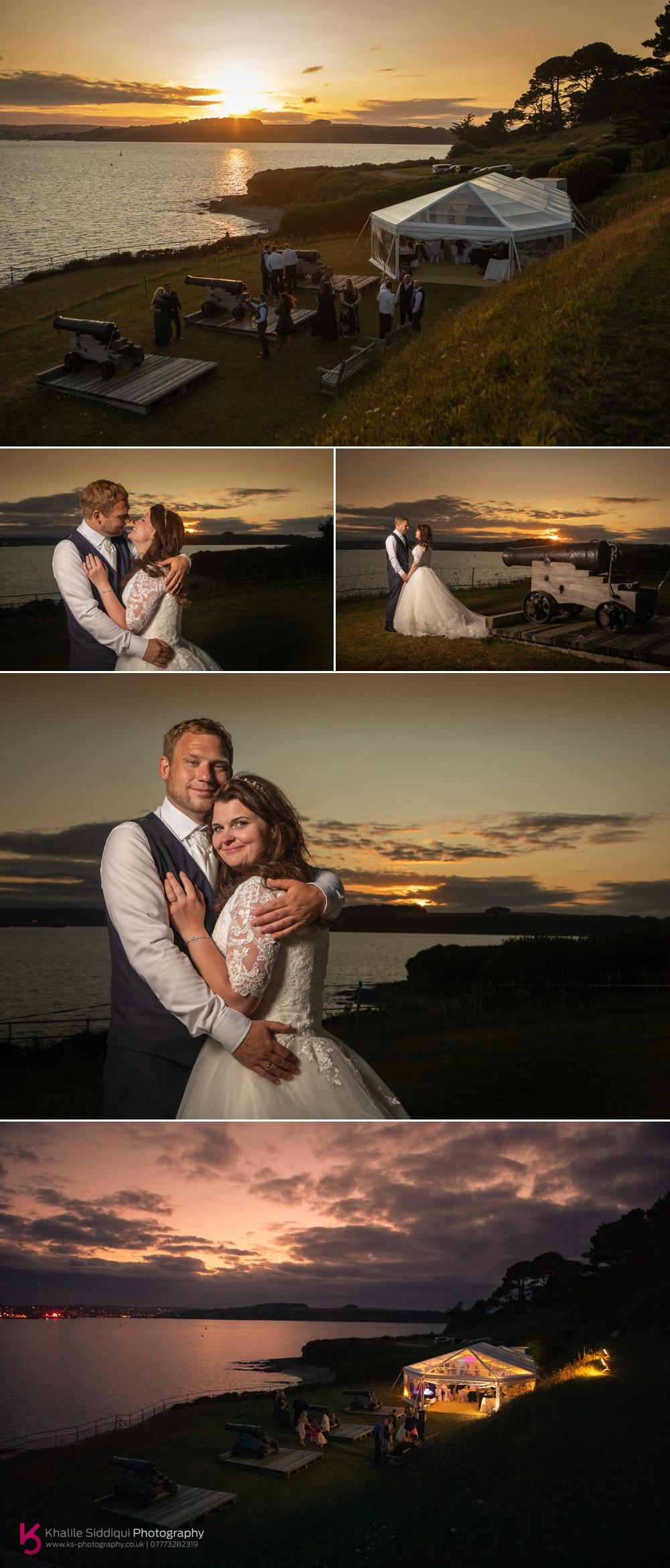 Dearest Anette and Jan-Morten, shooting your wedding was quite the adventure for Tamsyn and I, and I absolutely loved getting to know how our Norwegian friends experience a wedding day, I thoroughly enjoyed every moment, Thank you!!!

If you're planning your own wedding, be it big or small, home or away, please do check out our main weddings page for loads of helpful information to consider when booking your wedding photographer.

Much love

K&T xx

Suppliers:

Venue: St Mawes Castle
Makeup & Beauty Treatments - Tamsyn Siddiqui Makeup Artist & Beauty Stylist


Flowers -

George MacKay